As is always the case when we go to Rotterdam, first stop is the Spido harbour cruise.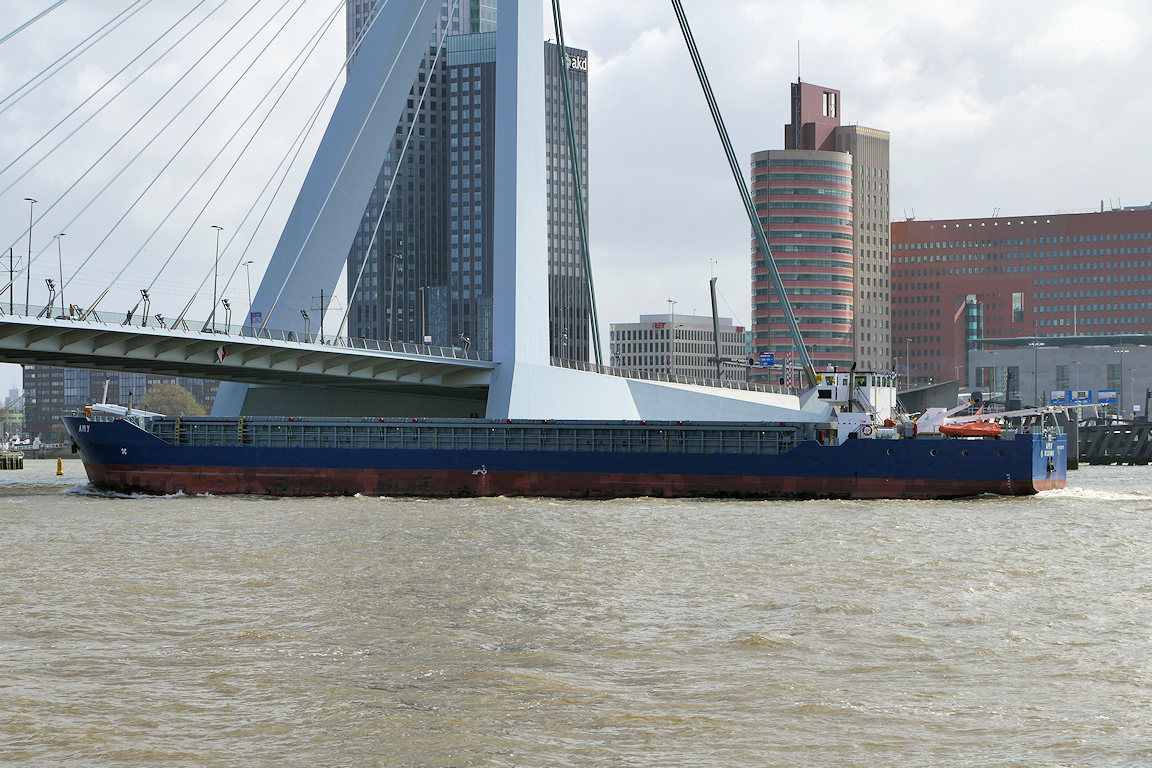 On arrival on the riverfront, the AMY was just passing under the Erasmus bridge on her way up the Rhine.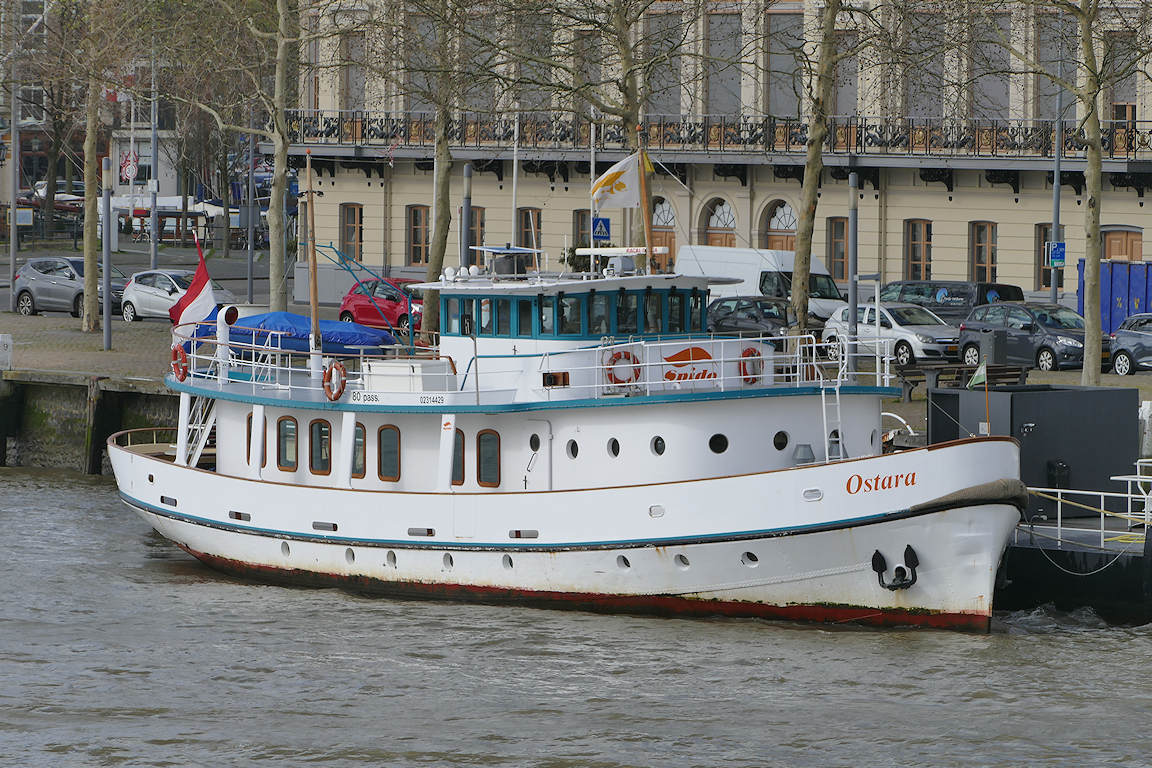 The veteran Spido tour boat OSTARA was originally the tug DANBY CROSS of Tees Towing.
As is often the case, the Parkaade quay had ships rafted up. Here the EEMS SKY outboard of the MERWEBORG.
Further along, the LORE PRAHM outboard of the JOLIE.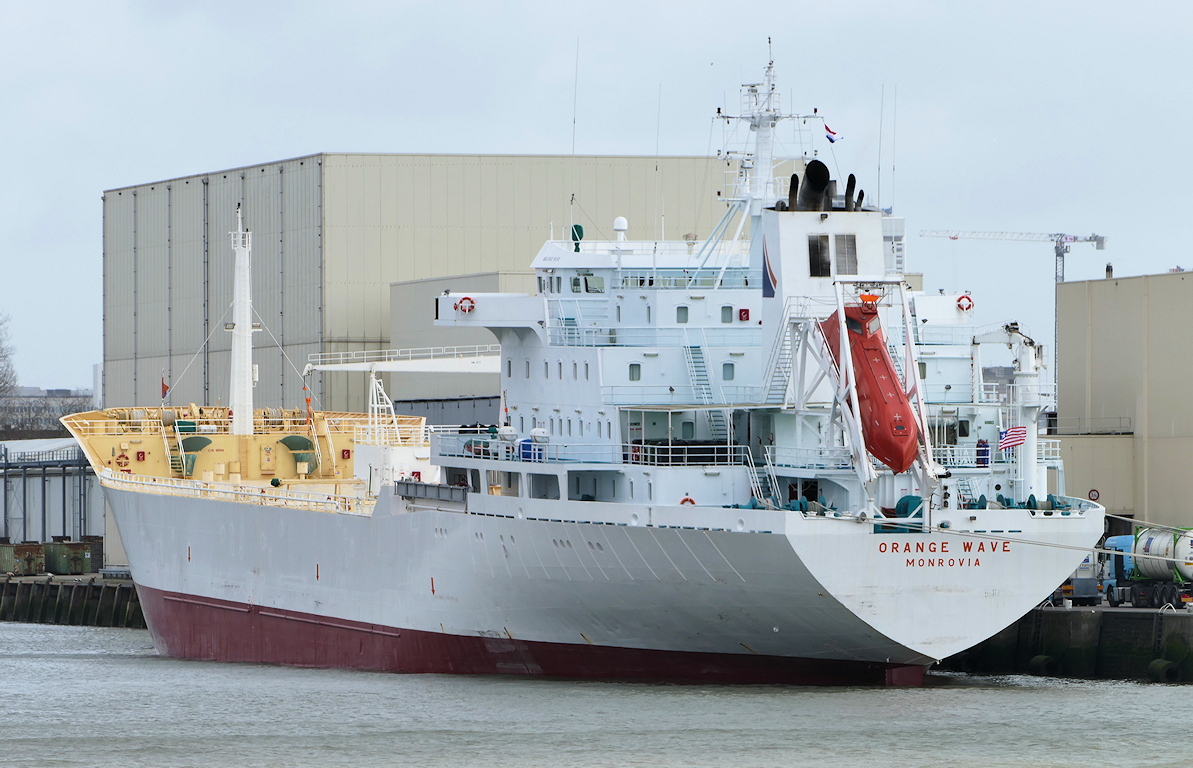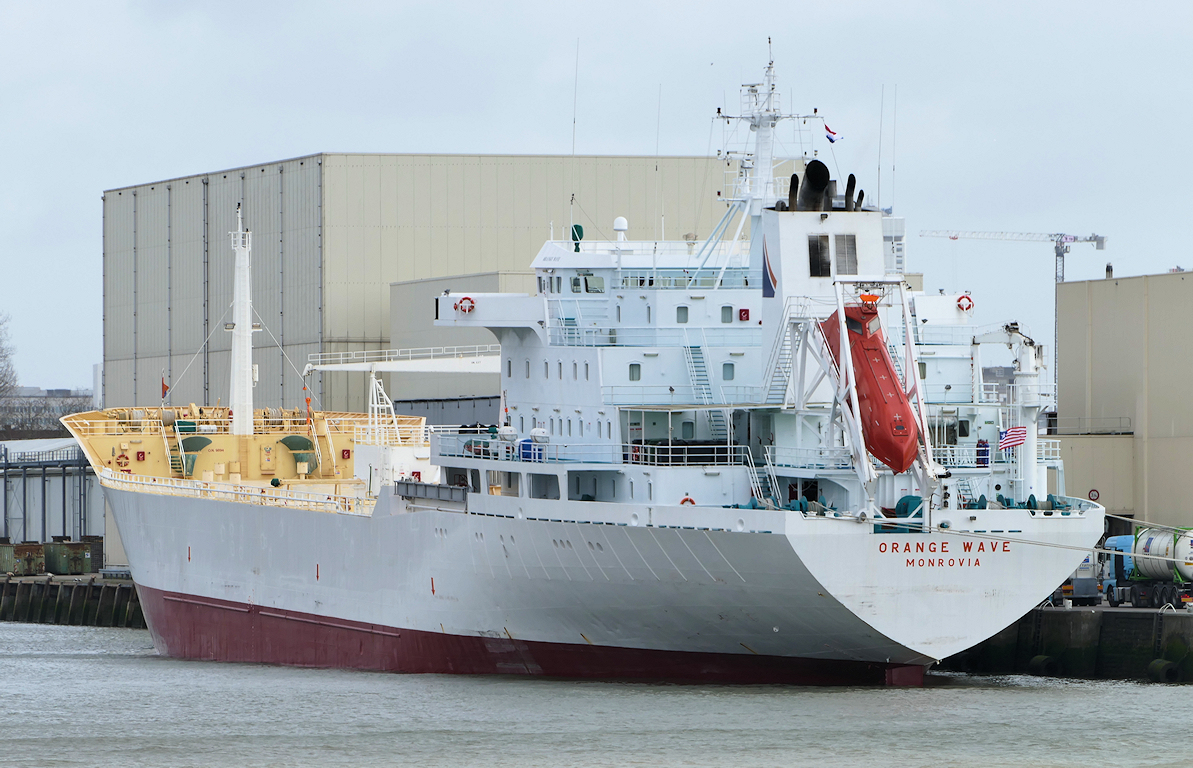 The fruit juice carrier ORANGE WAVE seen berthed at the Ijsselhaven.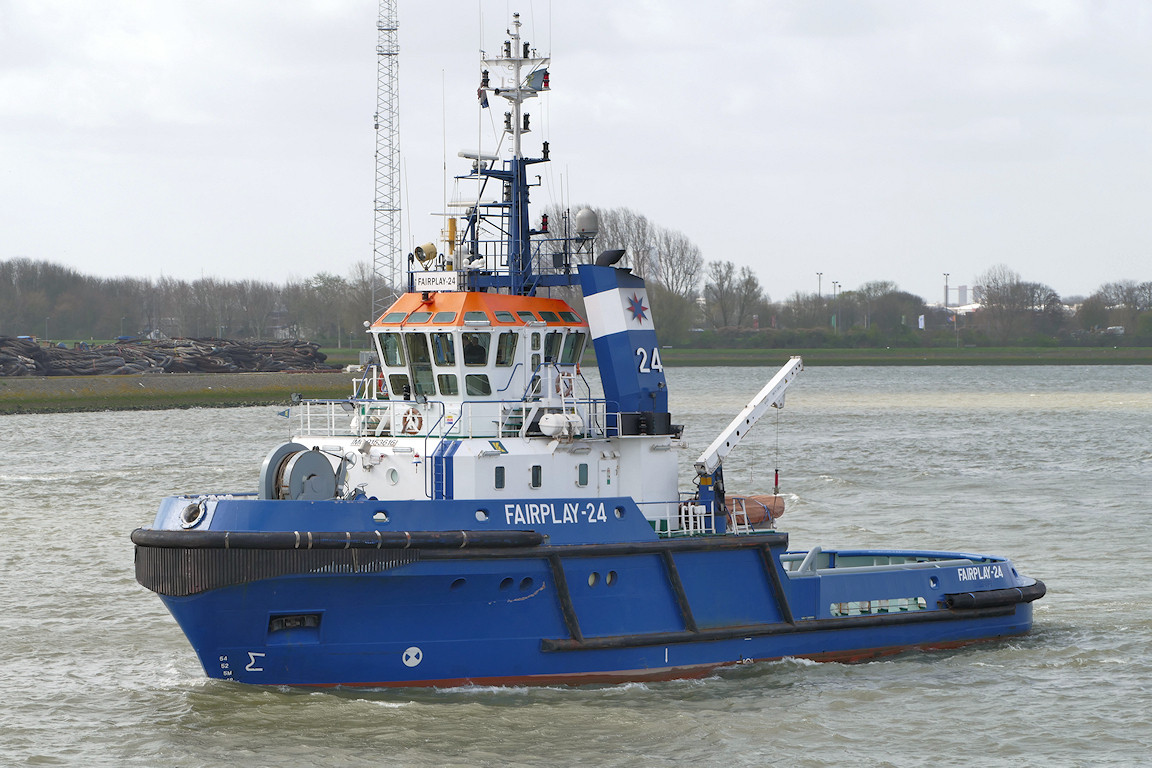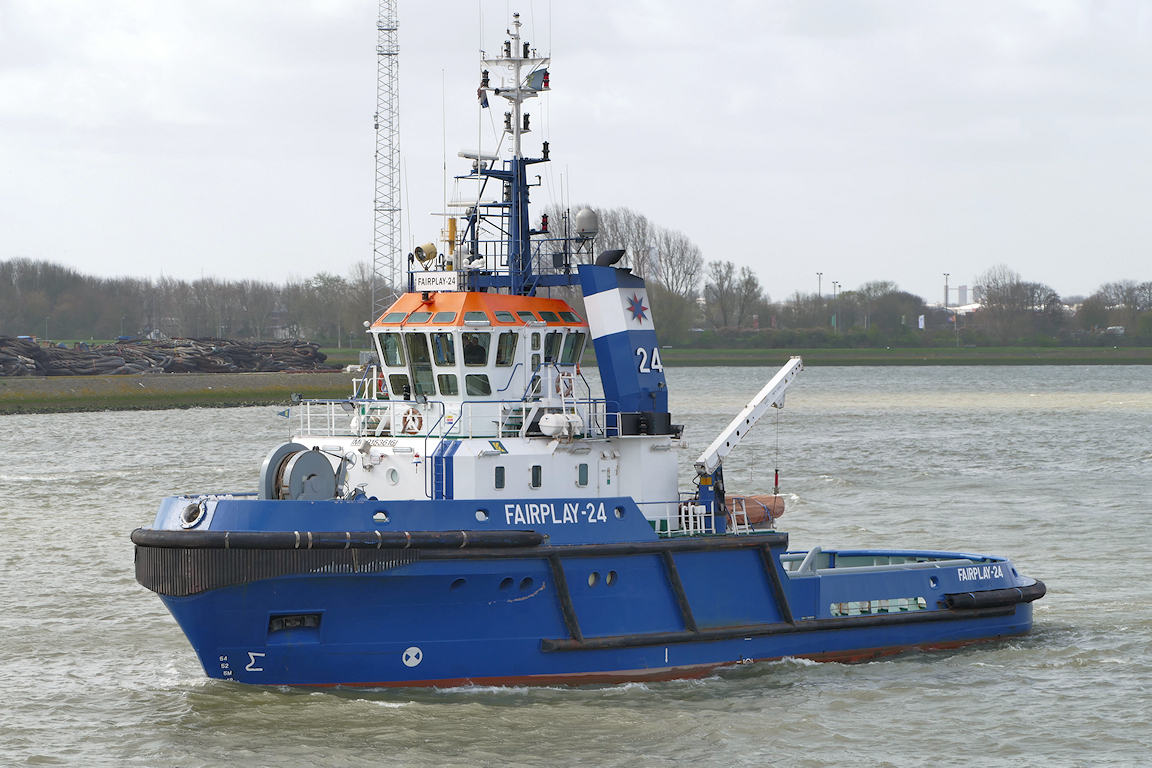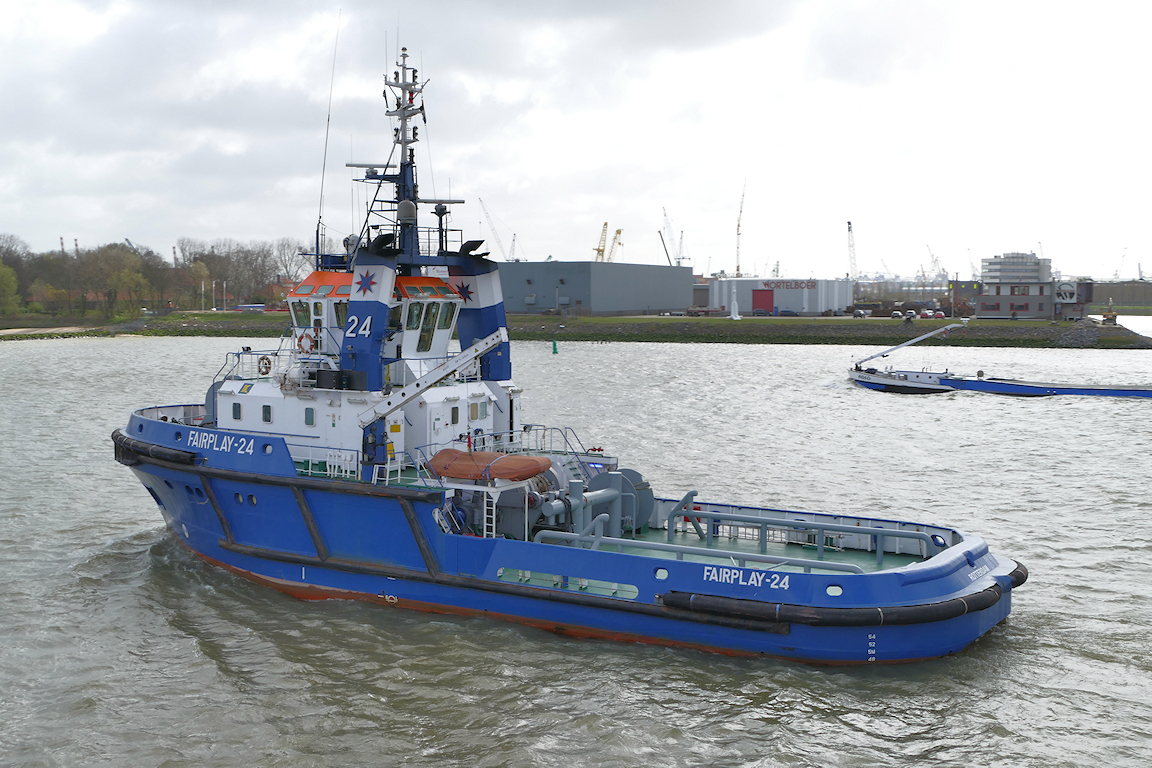 The FAIRPLAY-24 heading for the Waalhaven. In a change to the usual route the Spido trips have taken in the past, we turned before Eemhaven and returned to enter the Waalhaven.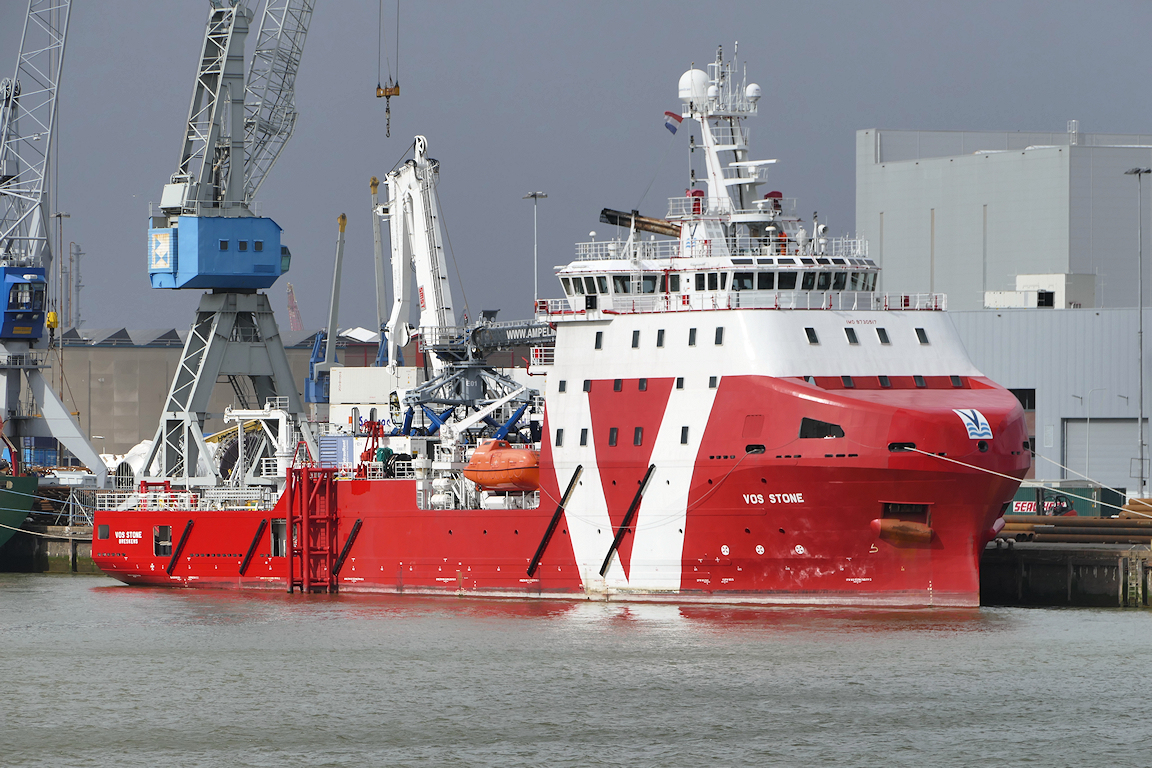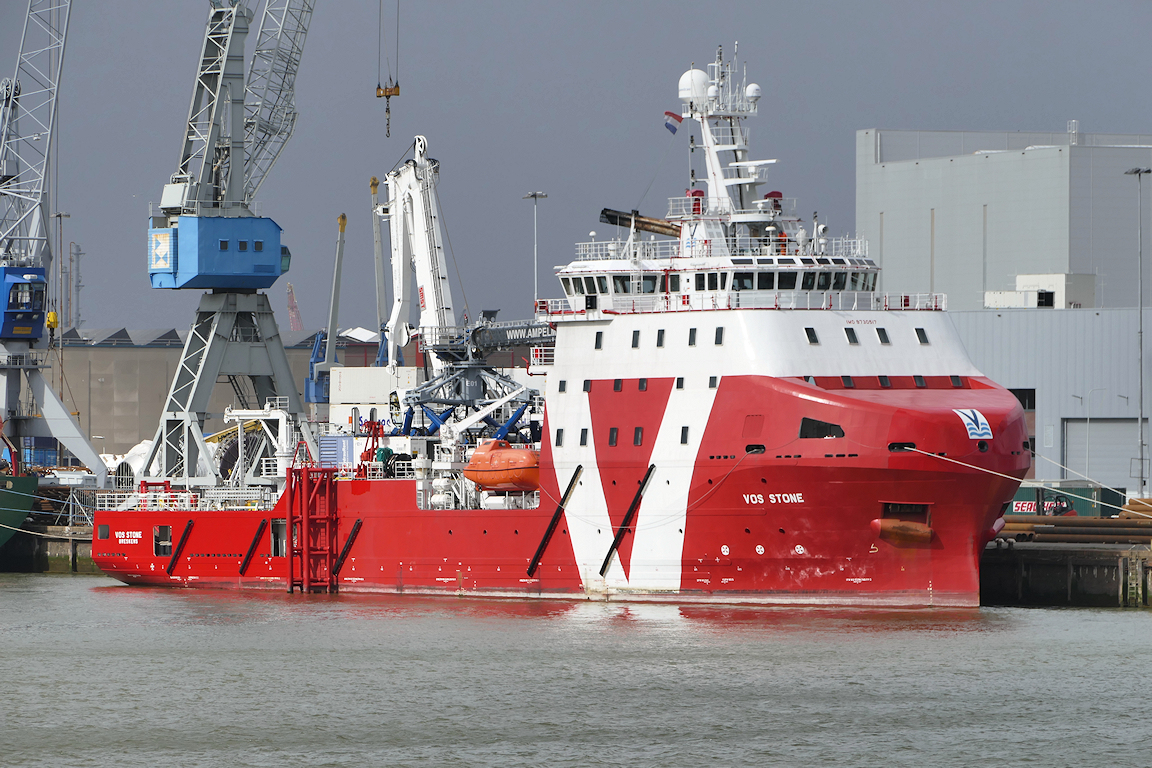 The offshore support vessel VOS STONE caught between the showers again.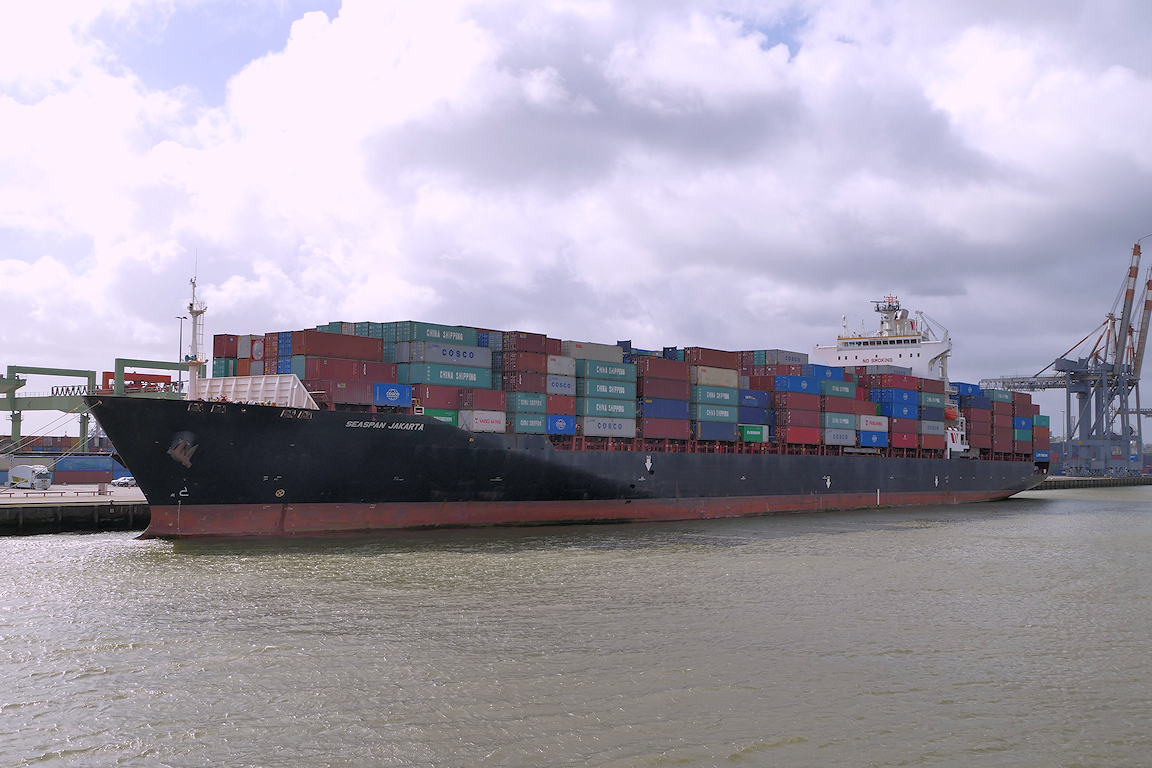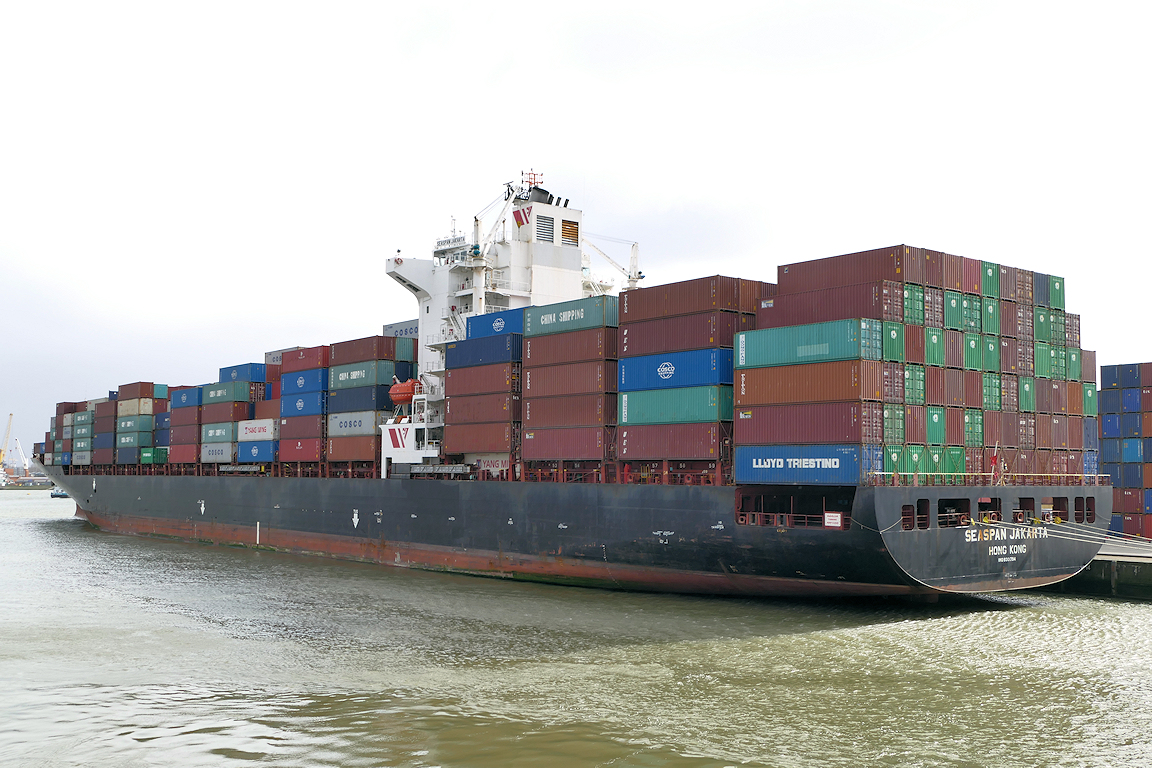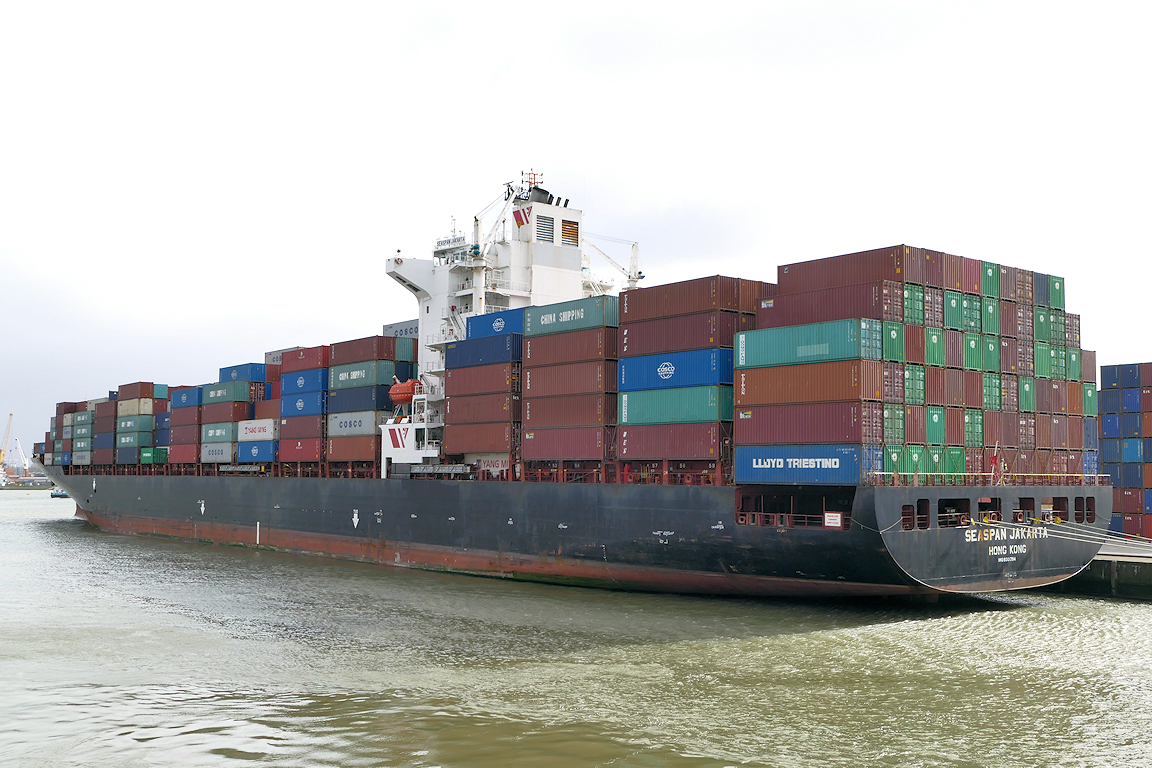 The SEASPAN JAKARTA  sat waiting for her tugs to arrive.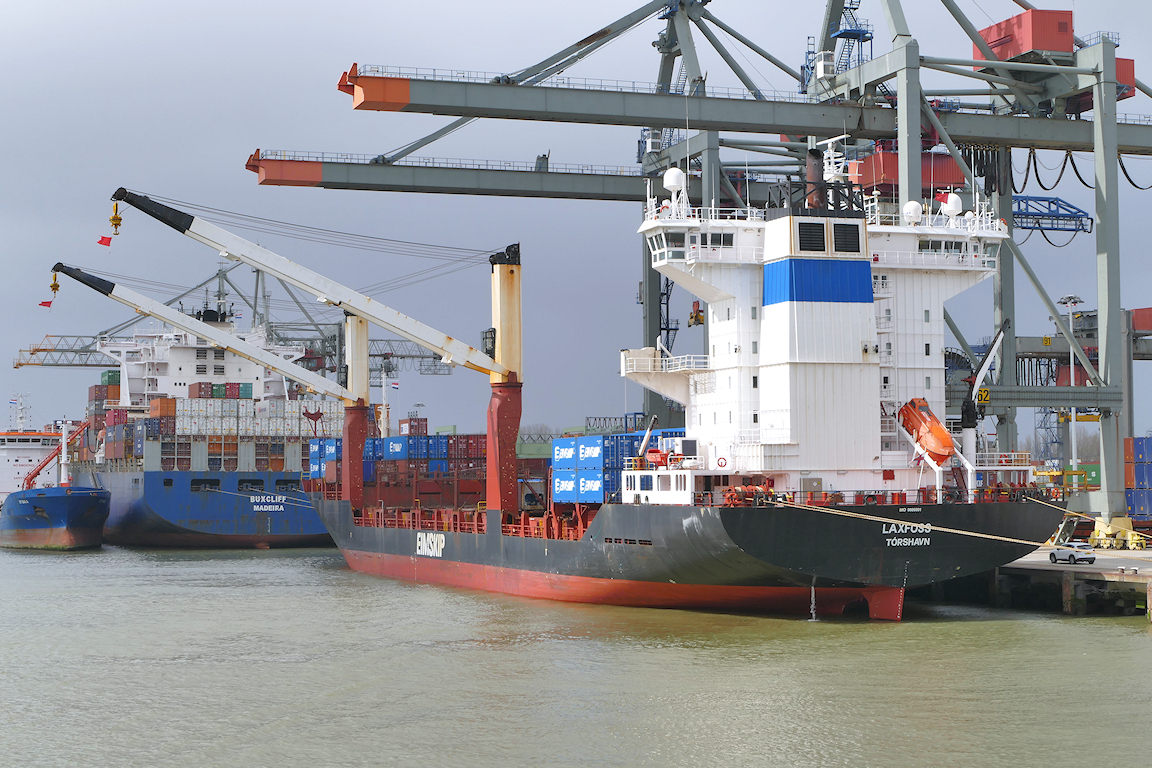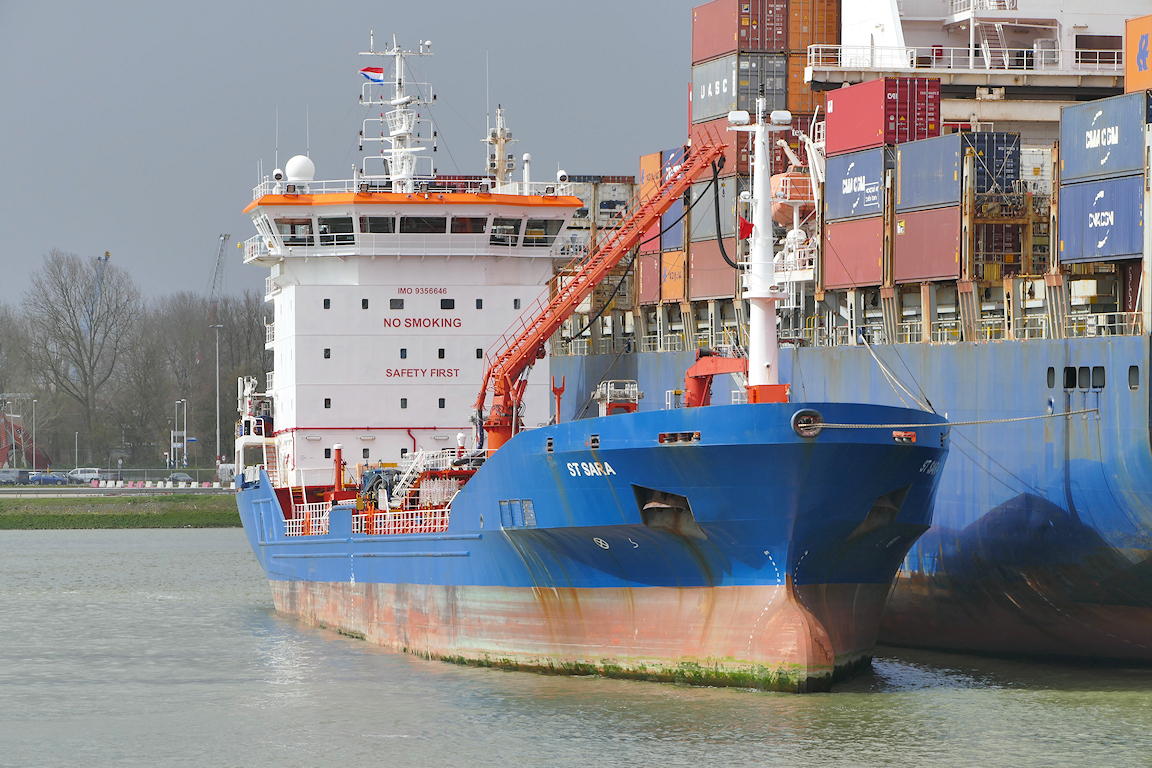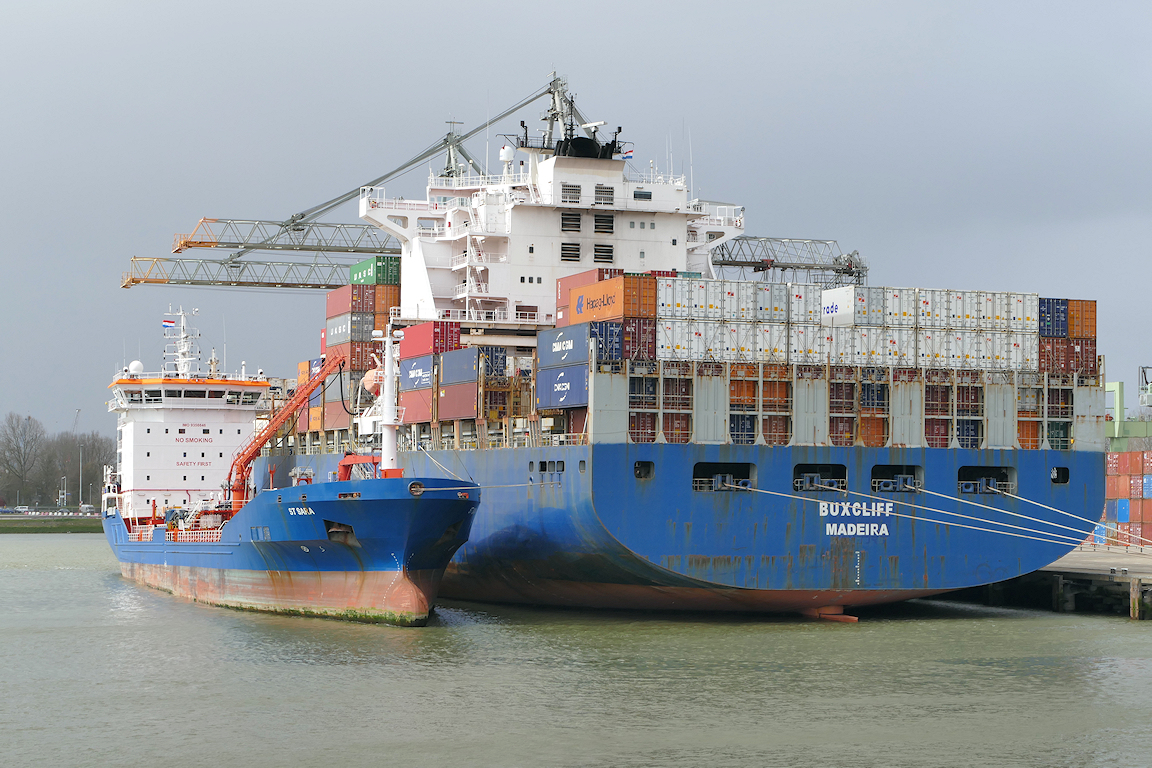 A busy scene, with the LAXFOSS and BUXCLIFF working cargo and ST SARA bunkering BUXCLIFF.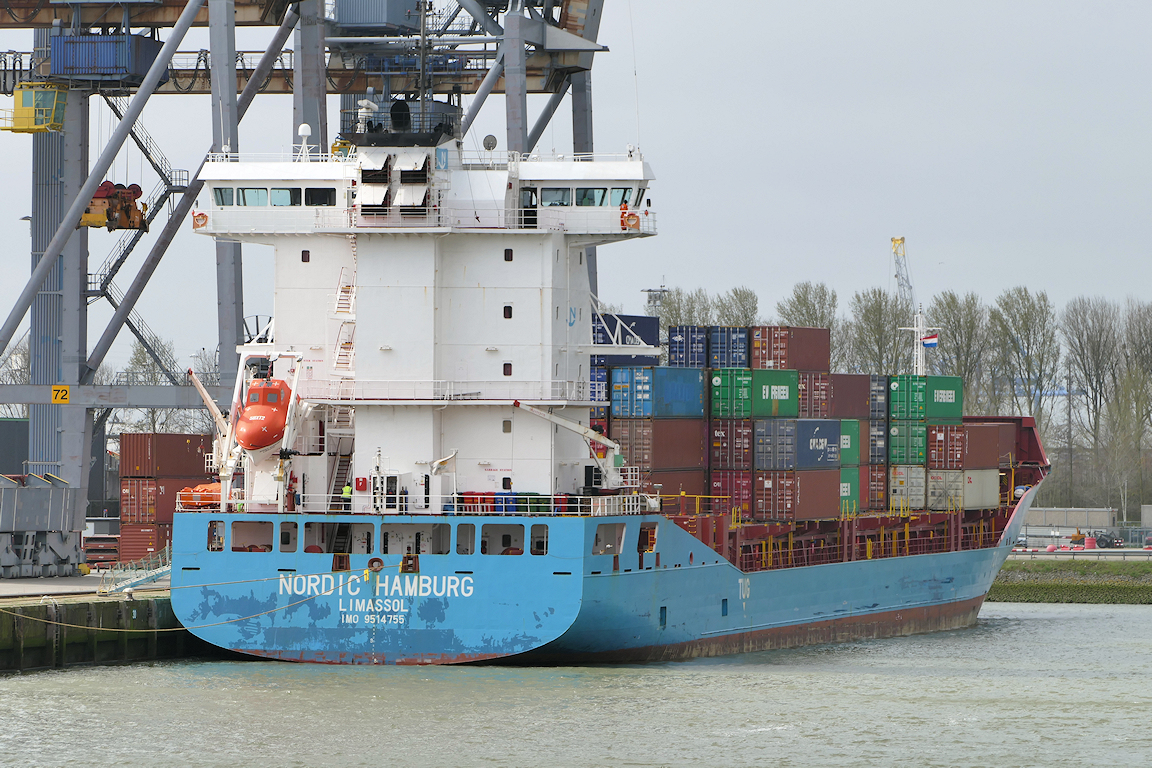 Tucked down the end of one of the arms of the Waalhaven, the feeder NORDIC HAMBURG.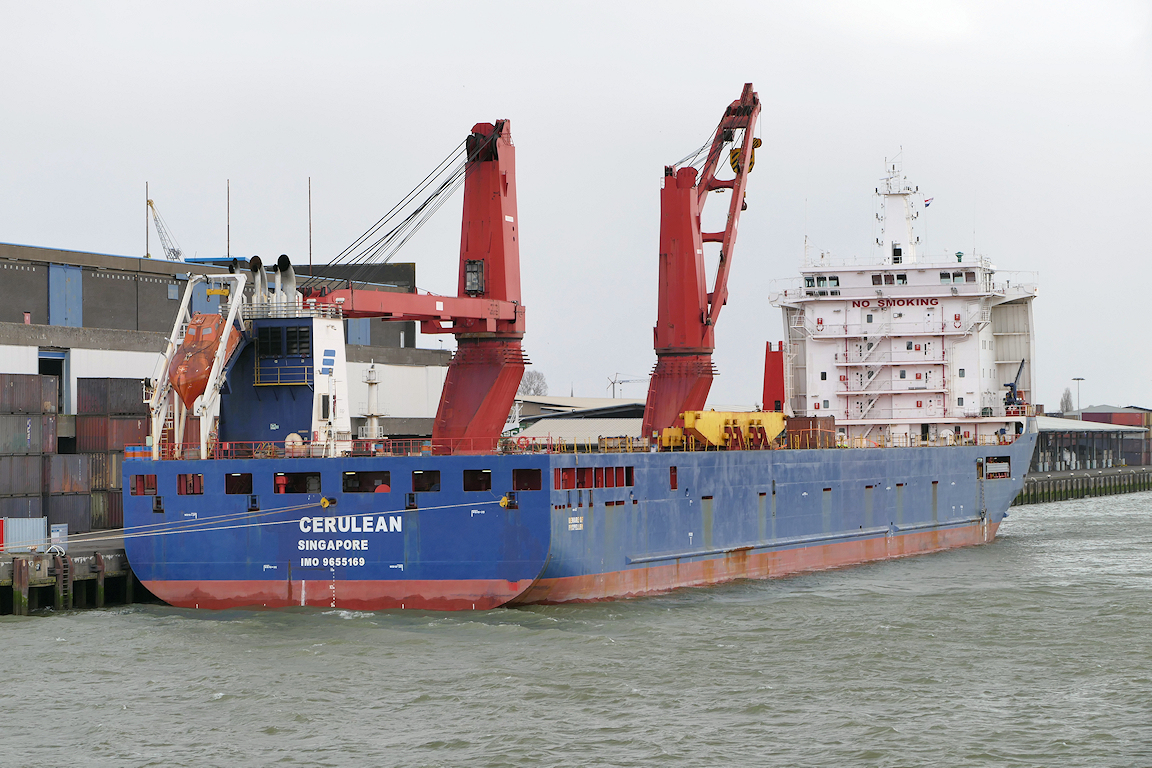 The CERULEAN is designated as cargo/container, she may also be able to carry heavy lift/project cargo wither her large, clear deck.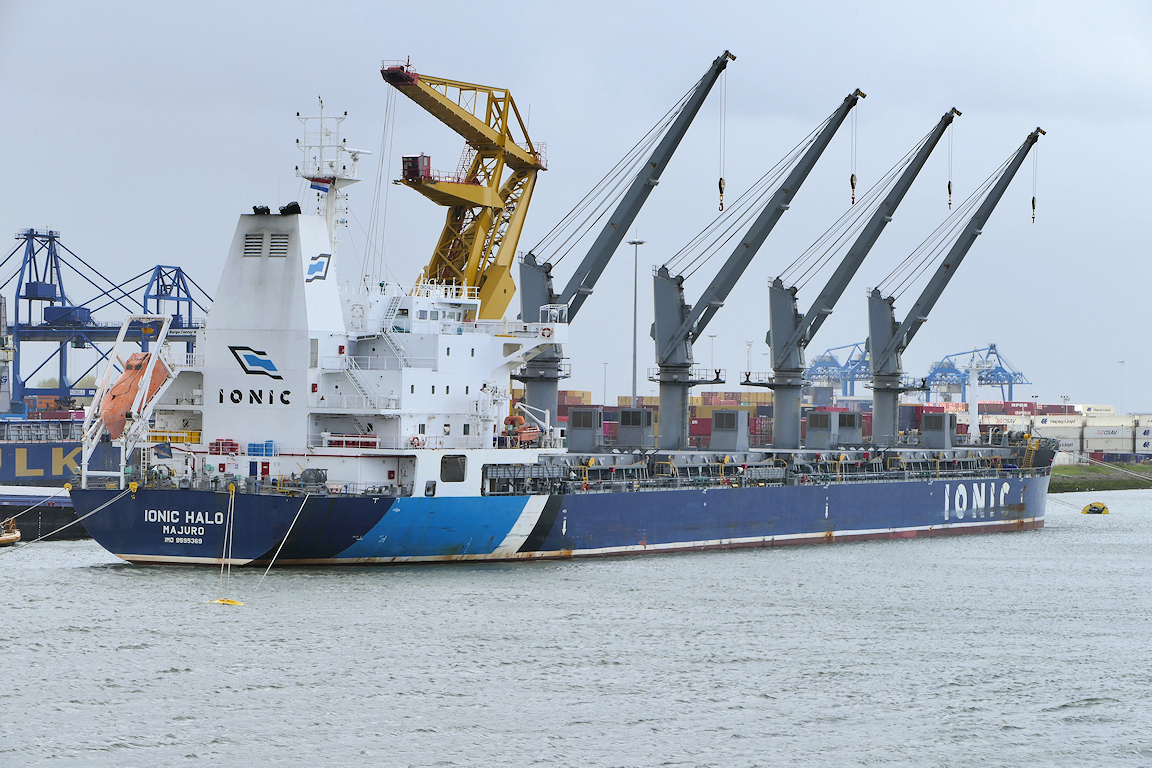 As we entered the wider section of the dock, used regularly for trans-shipment, the IONIC HALO is on the mooring buoys.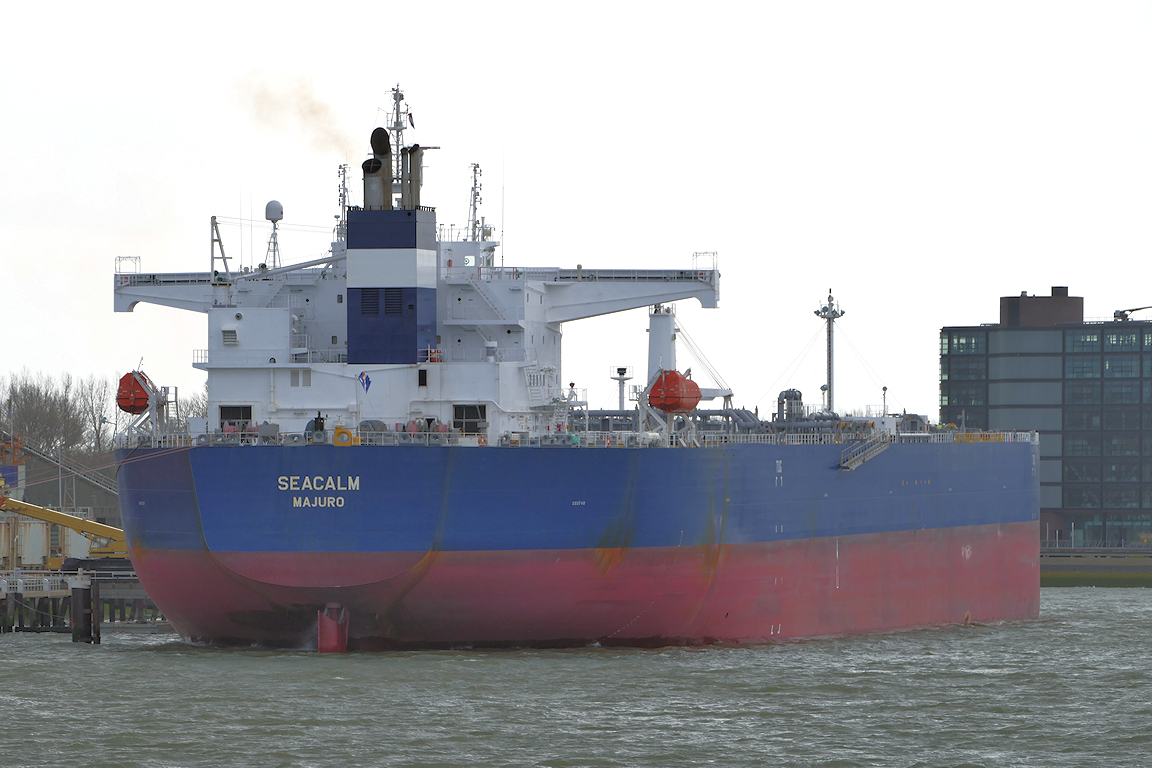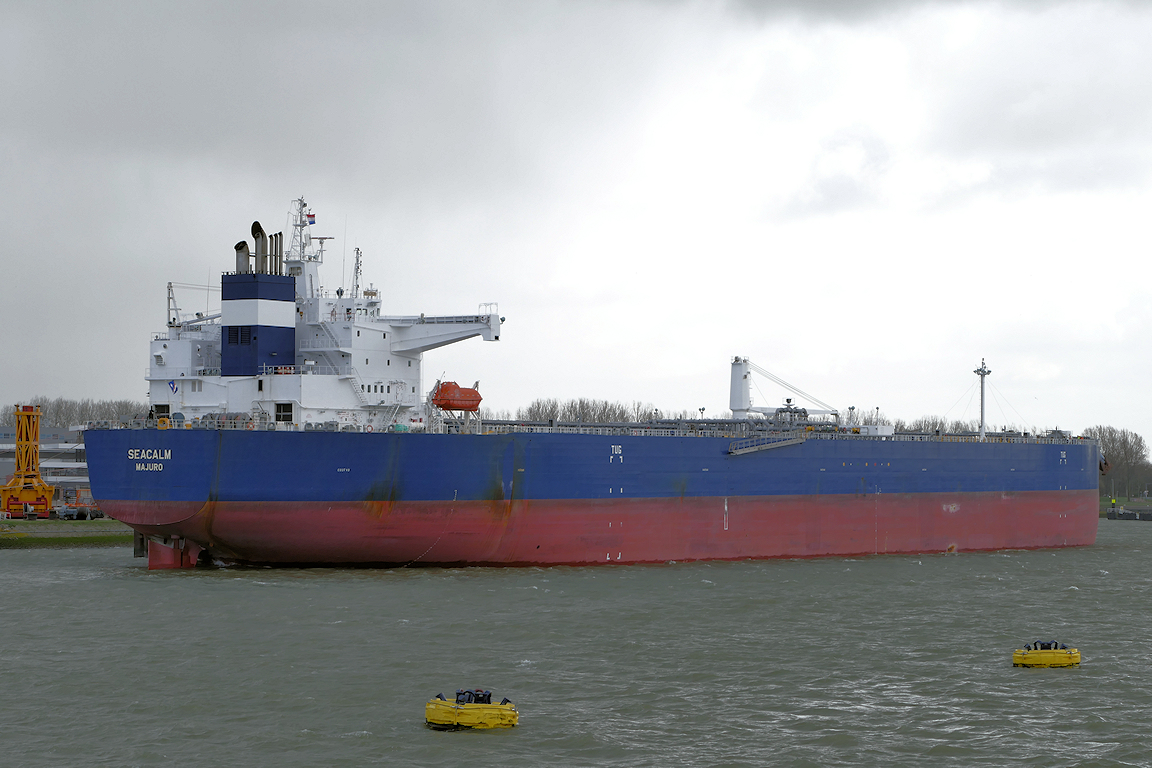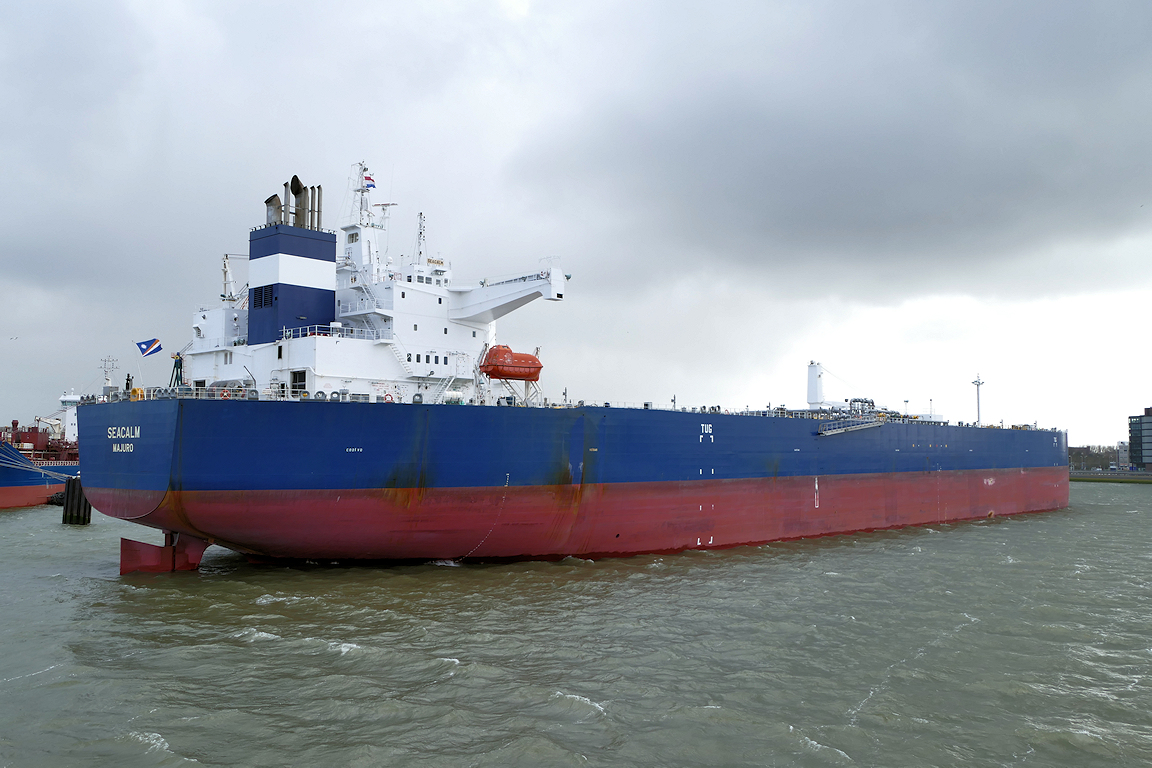 The large tanker SEACALM was moored at the repair facility.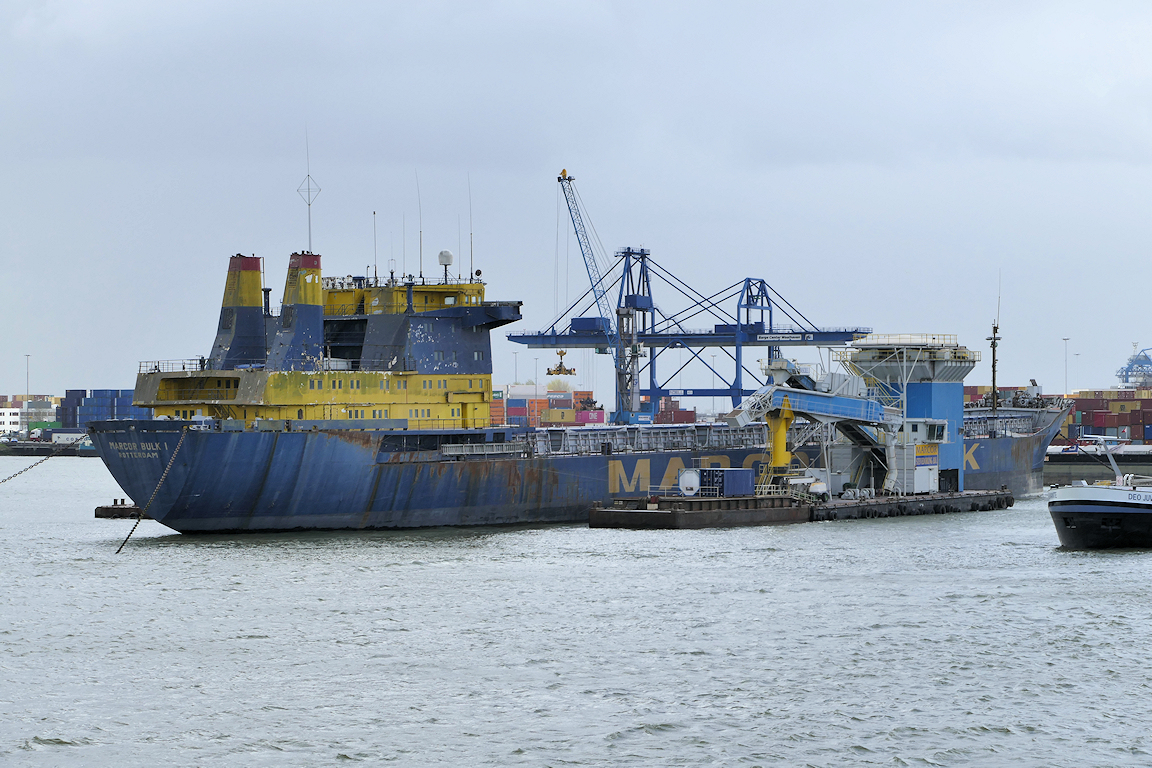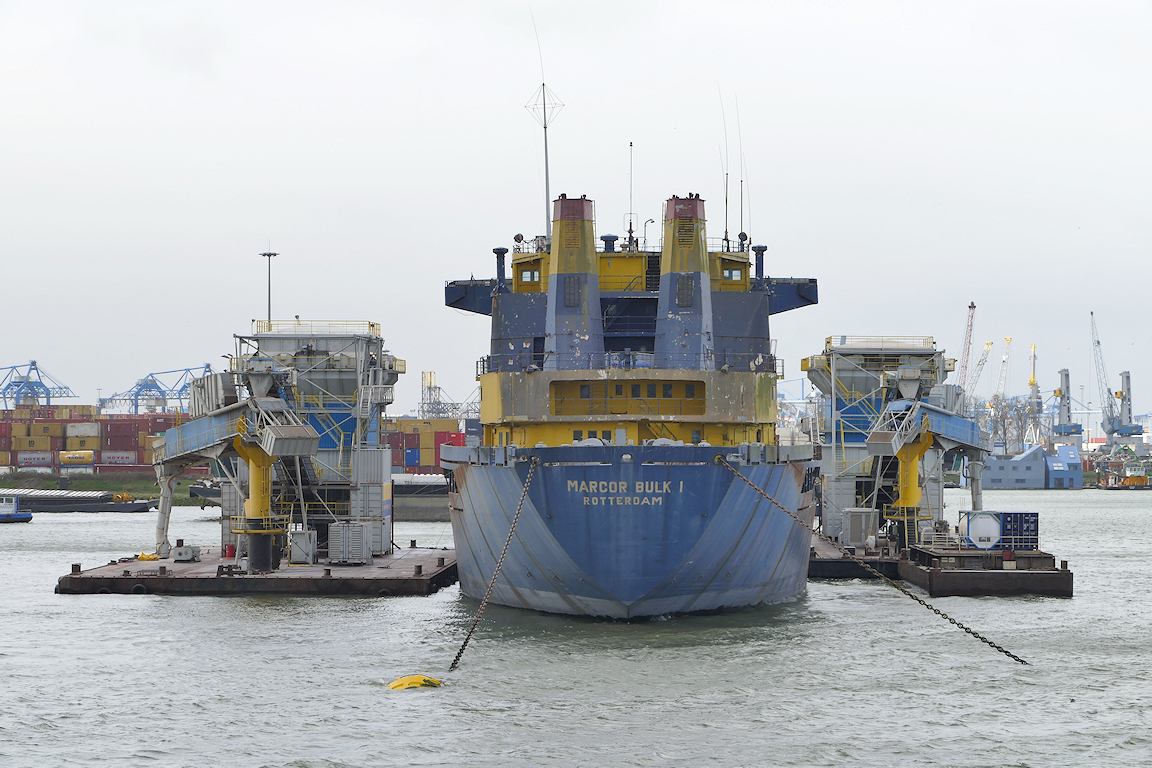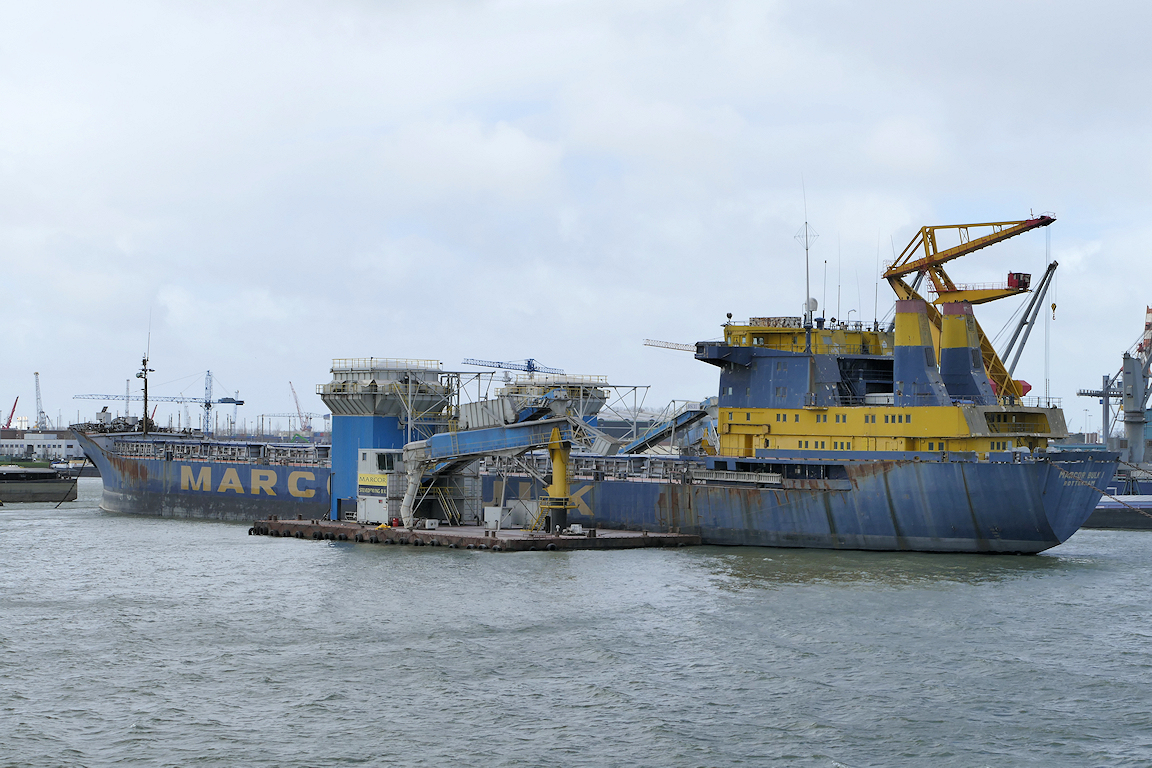 The floating storage hulk MARCOR BULK I with its weighing hoppers also on the buoys, she was originally the TRINEC.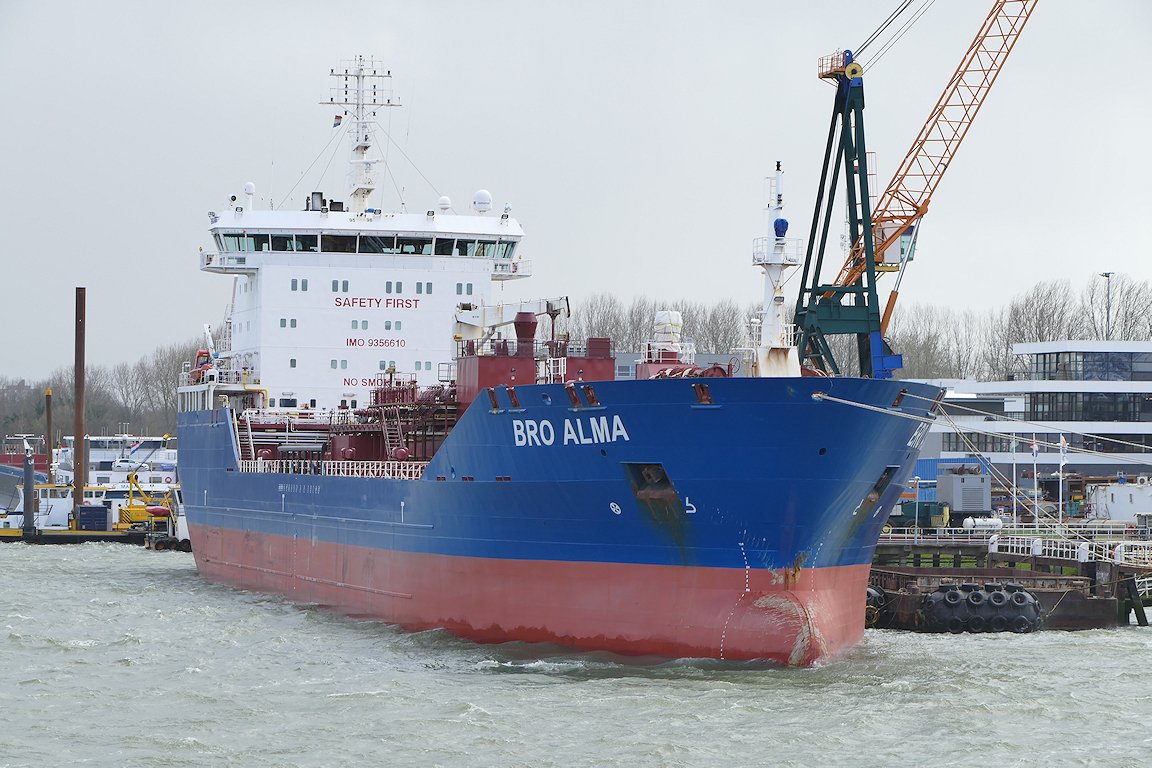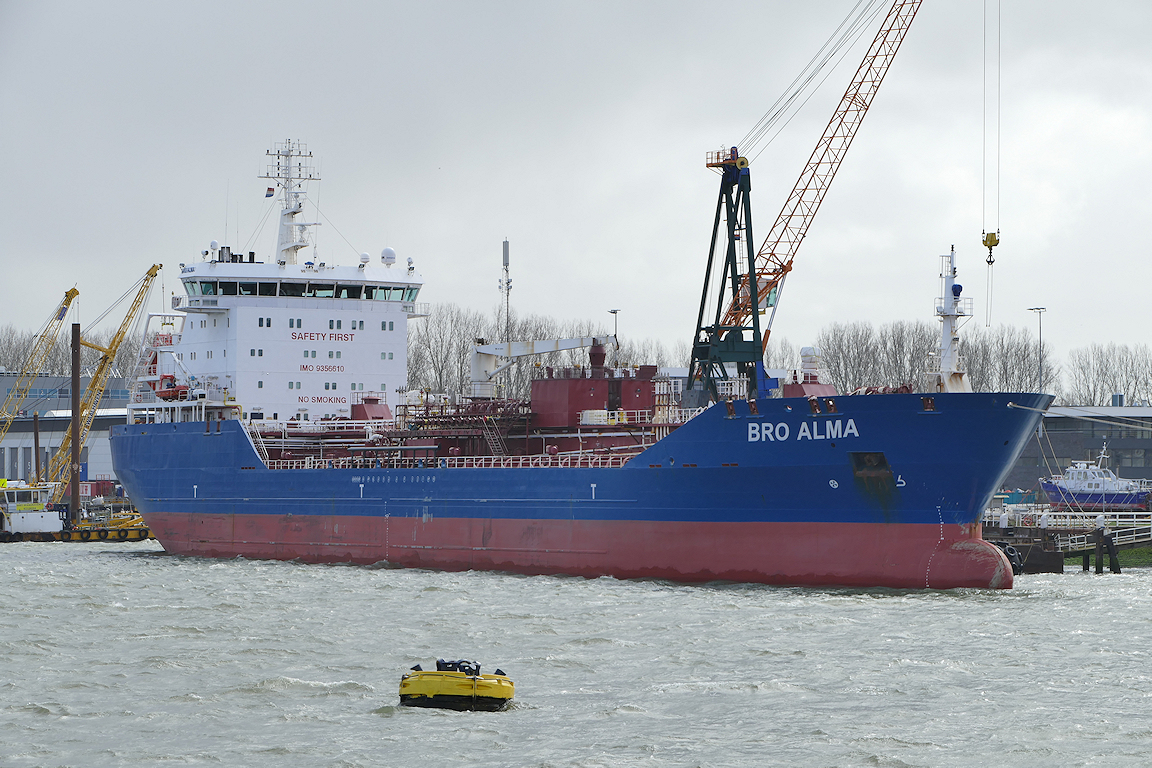 Also at the repair yard, the BRO ALMA.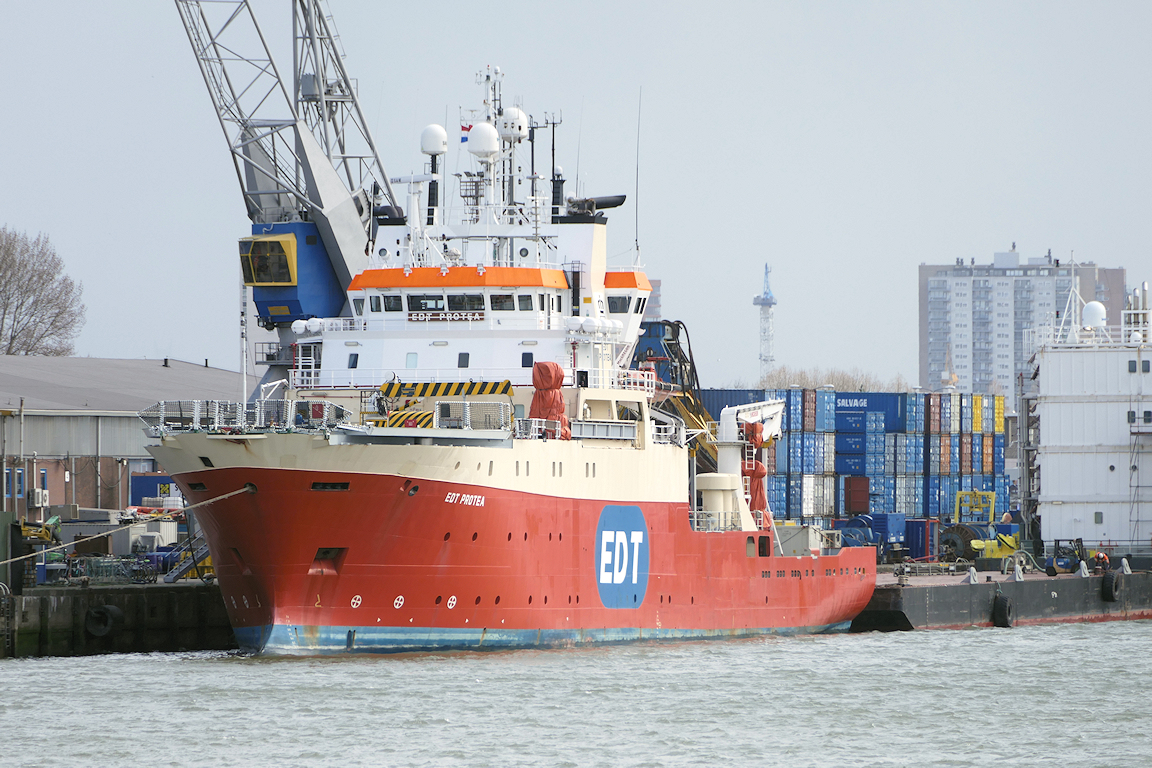 A long distance view down another arm, the research/survey vessel EDT PROTEA.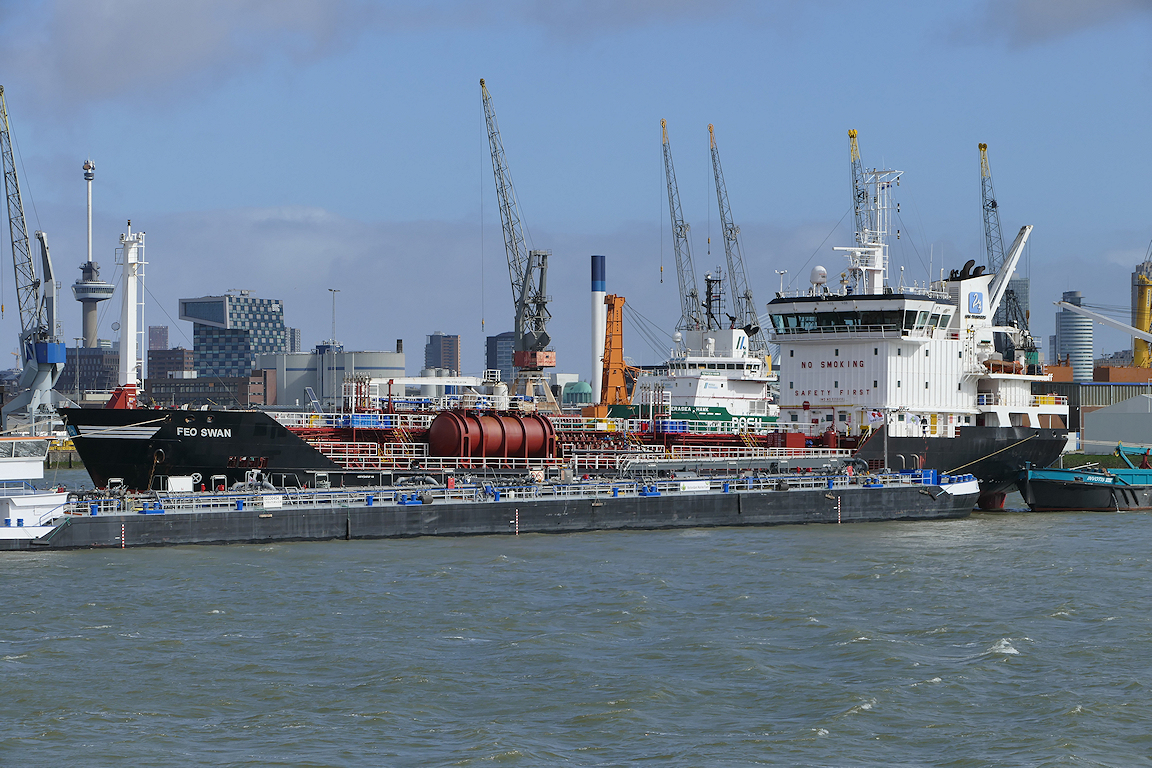 Almost hidden by the barges, the FEO SWAN also on the buoys.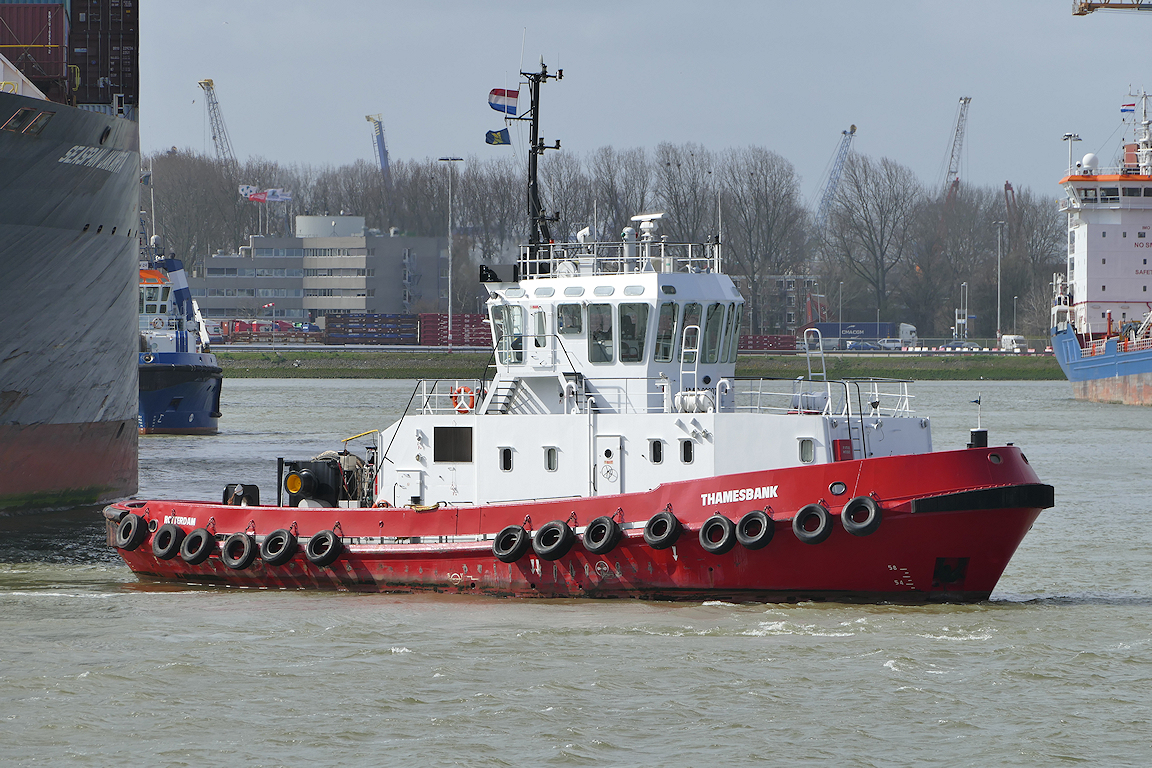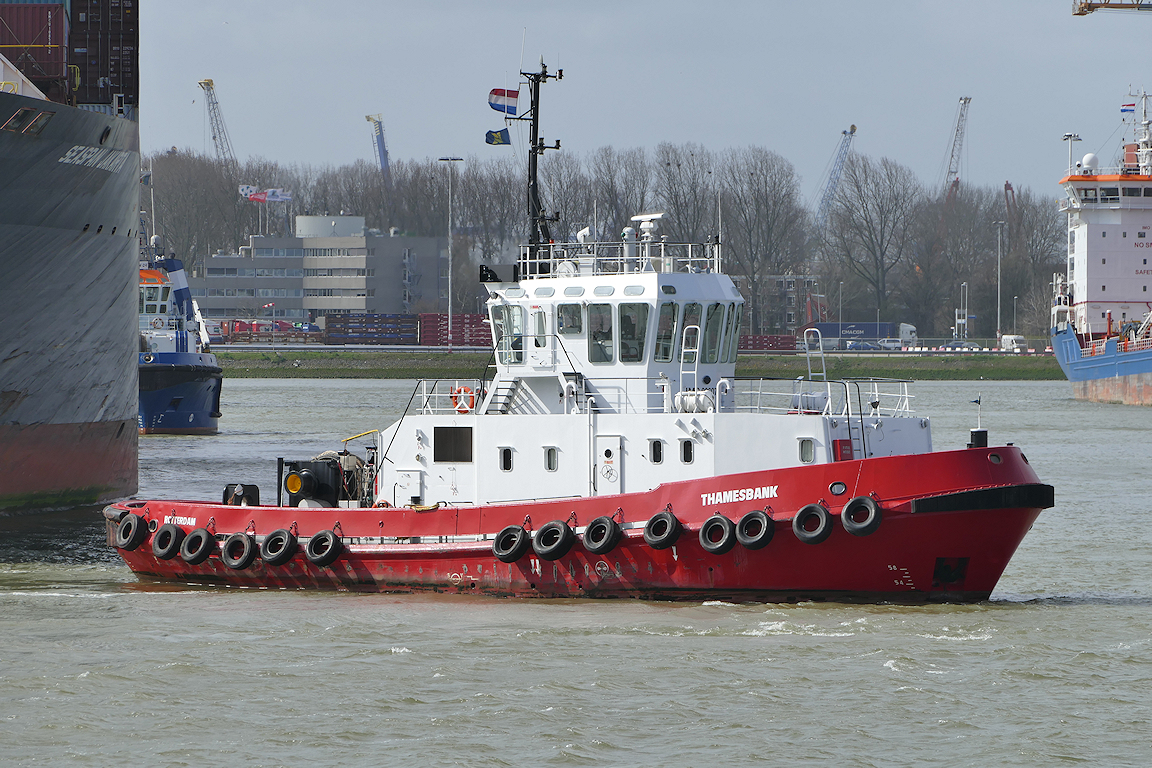 The Smit/Kotug owned THAMESBANK approaching the SEASPAN JAKARTA to make fast.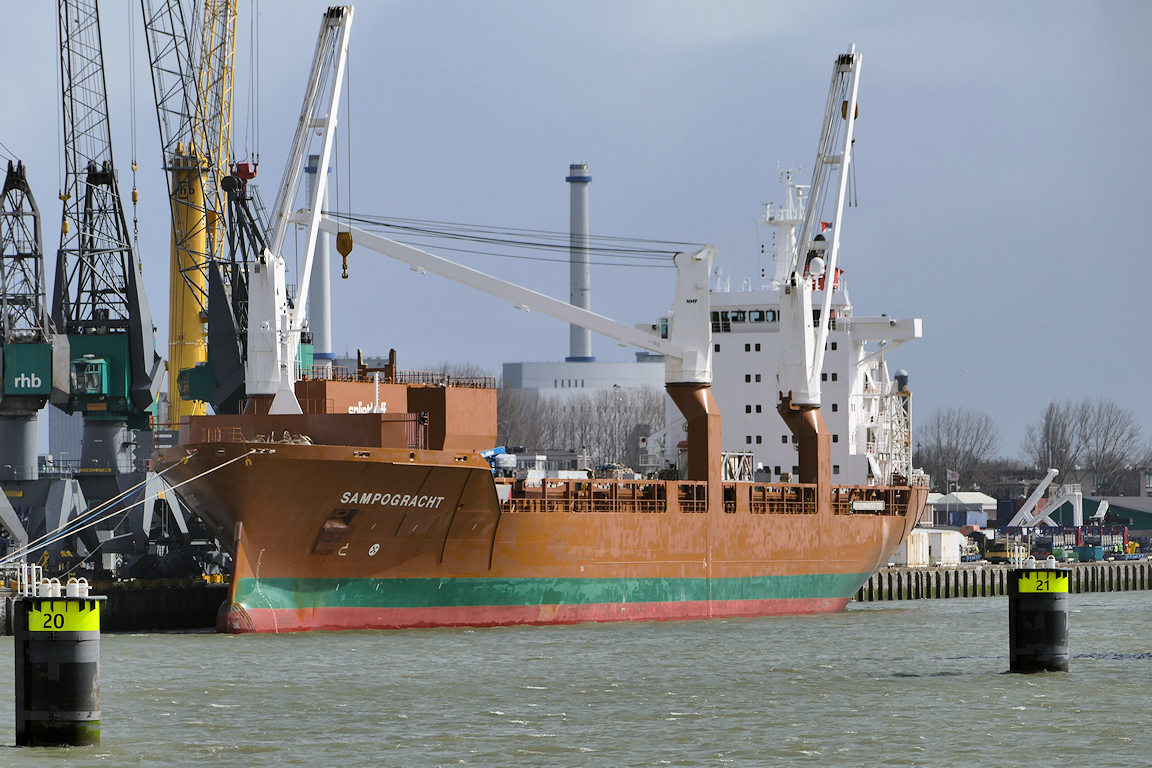 A long distance view of the SAMPOGRACHT down an arm of the Waalhaven.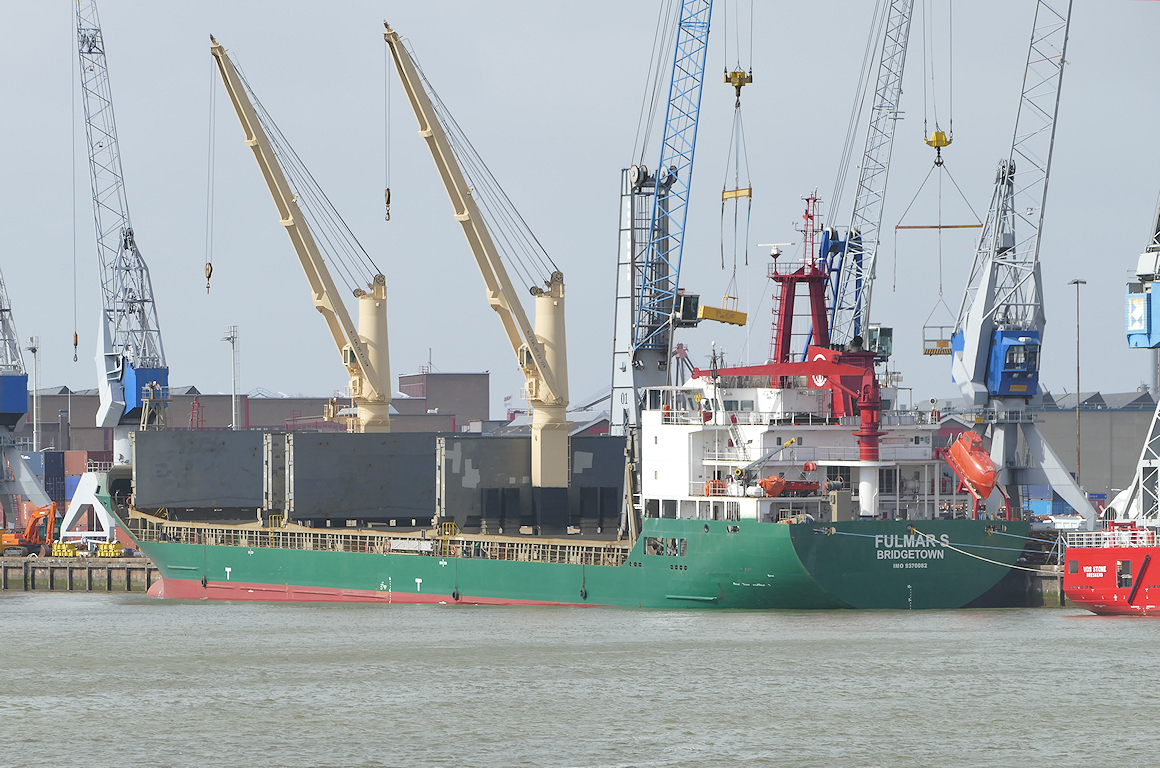 On our way back out, the FULMAR-S was a recent renaming.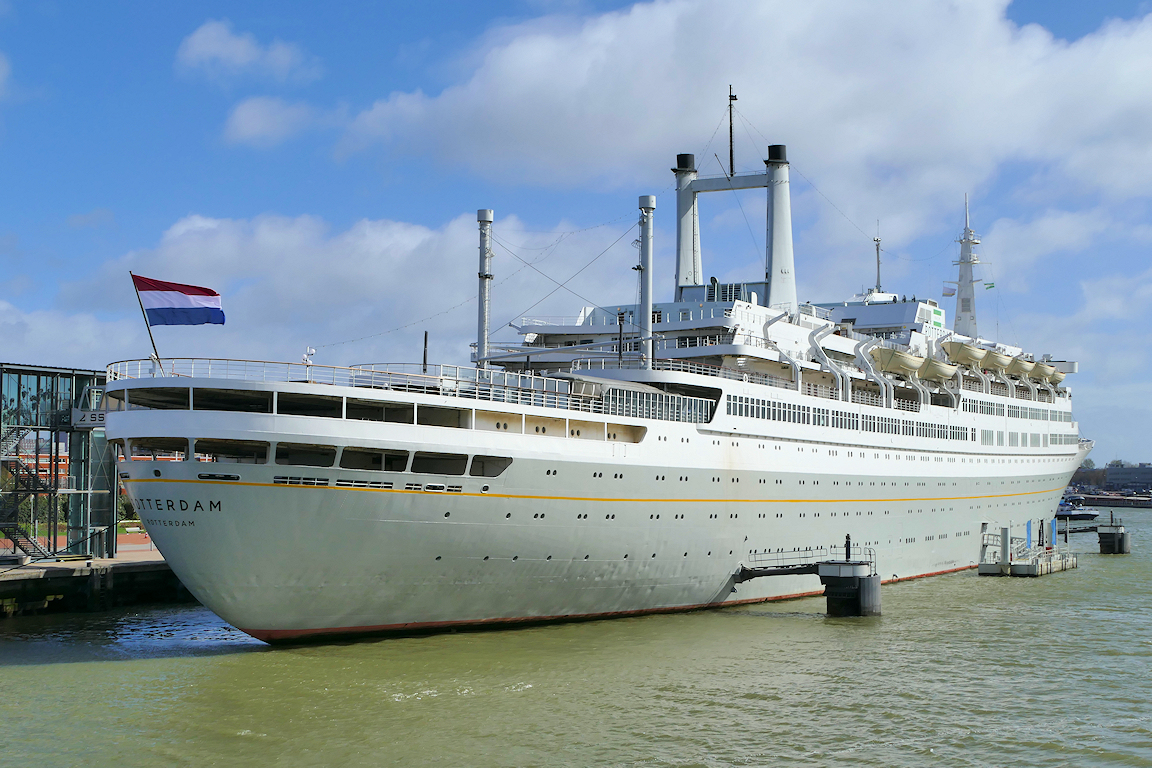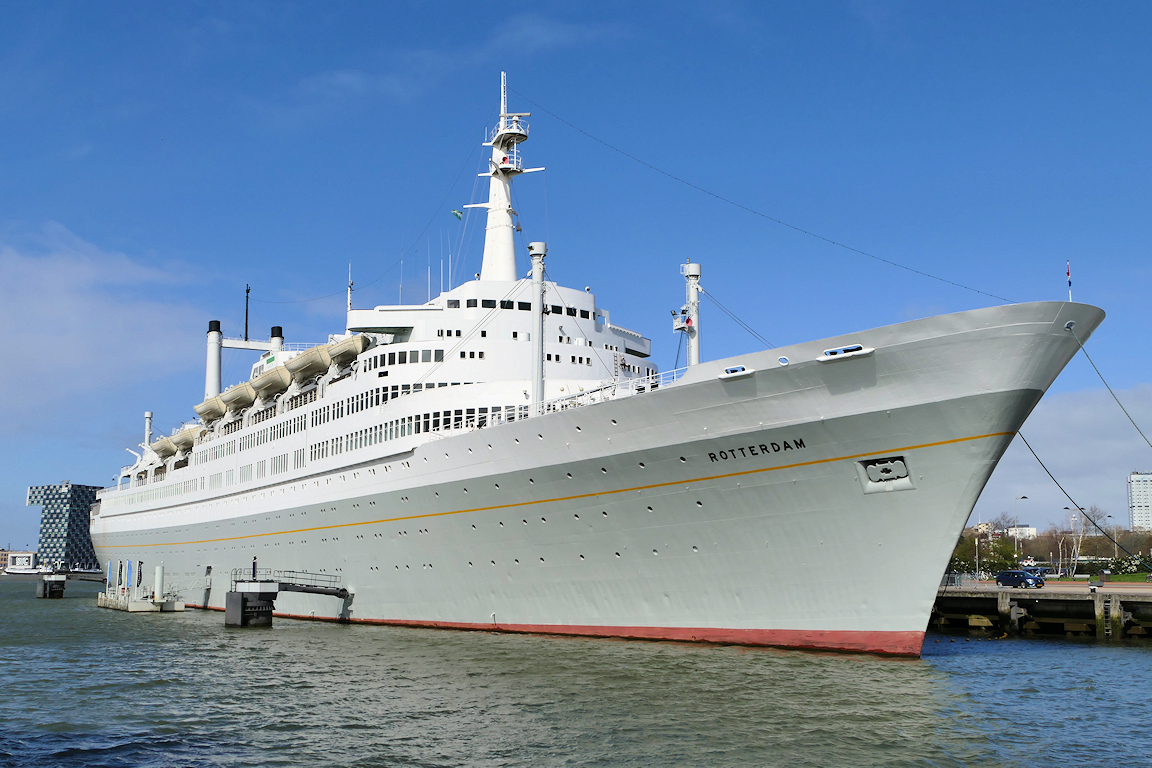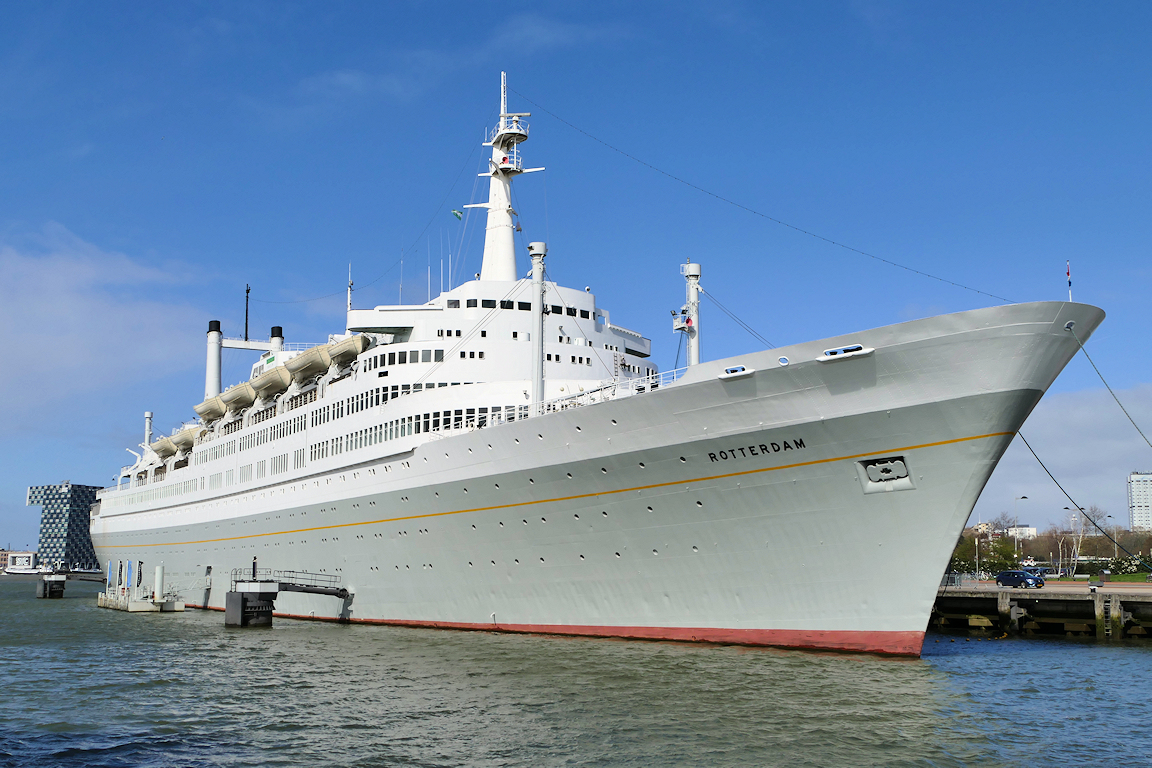 Up close and personal with the former liner ROTTERDAM, now a hotel on the riverfront.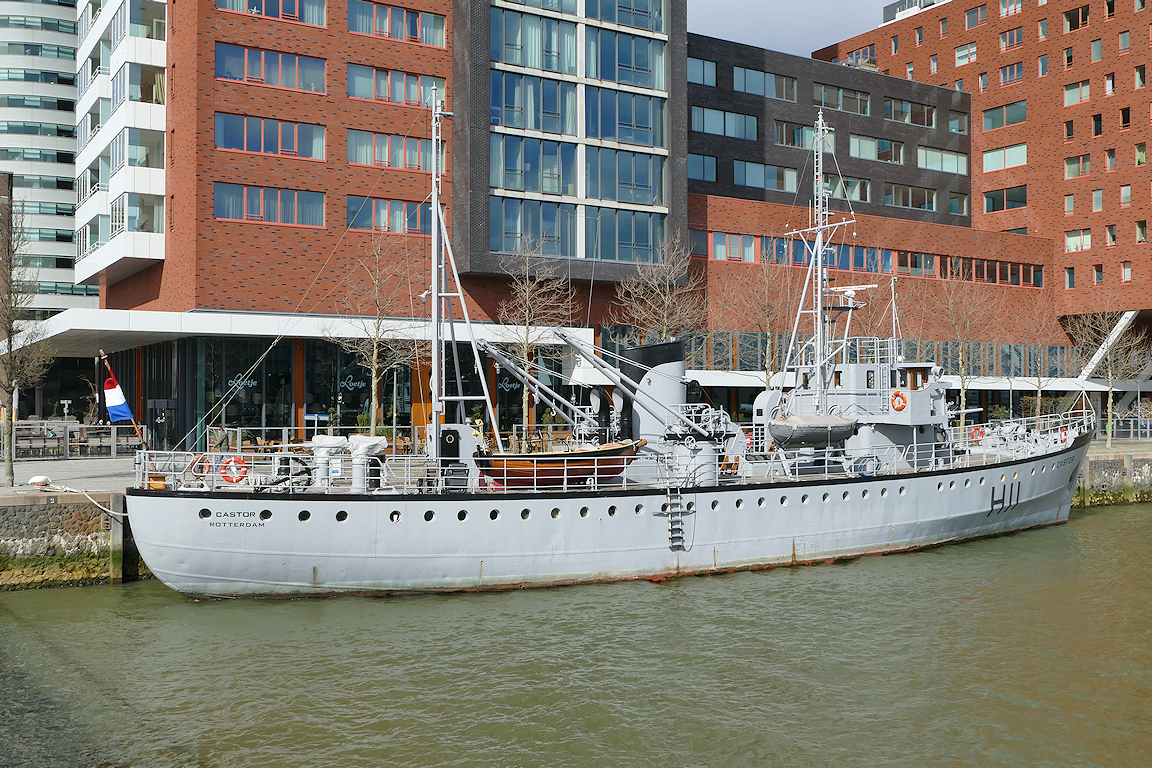 The final vessel for the day, the former Navy/Pilot vessel CASTOR.