An early start today, no point staying in the hotel when it's daylight. On arrival at the Torry battery though a bank of fog was just off the coast.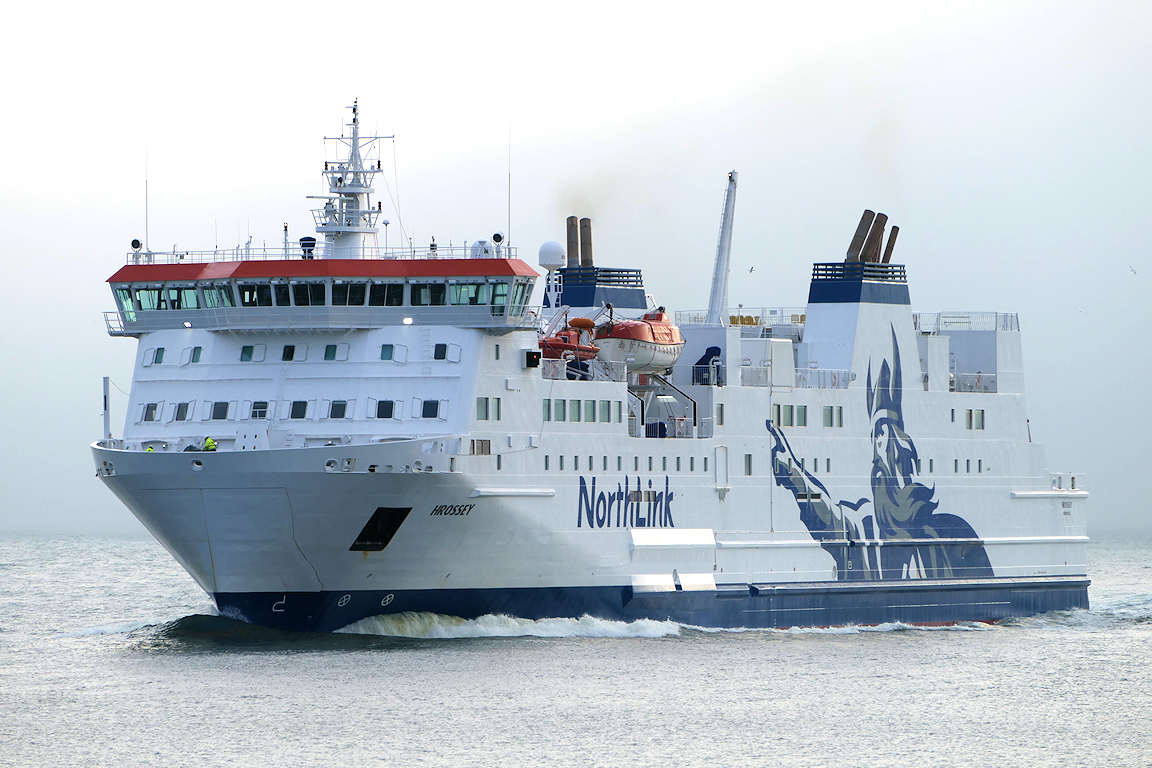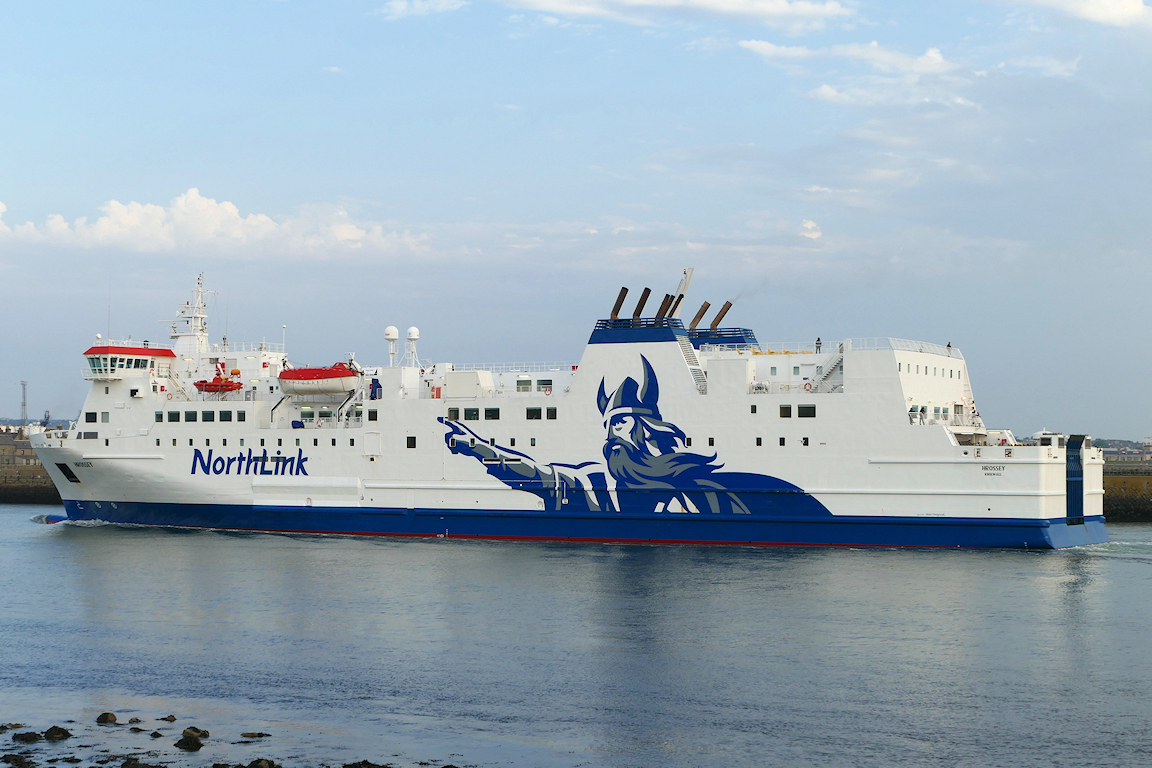 HROSSEY arriving from Kirkwall at 06:20.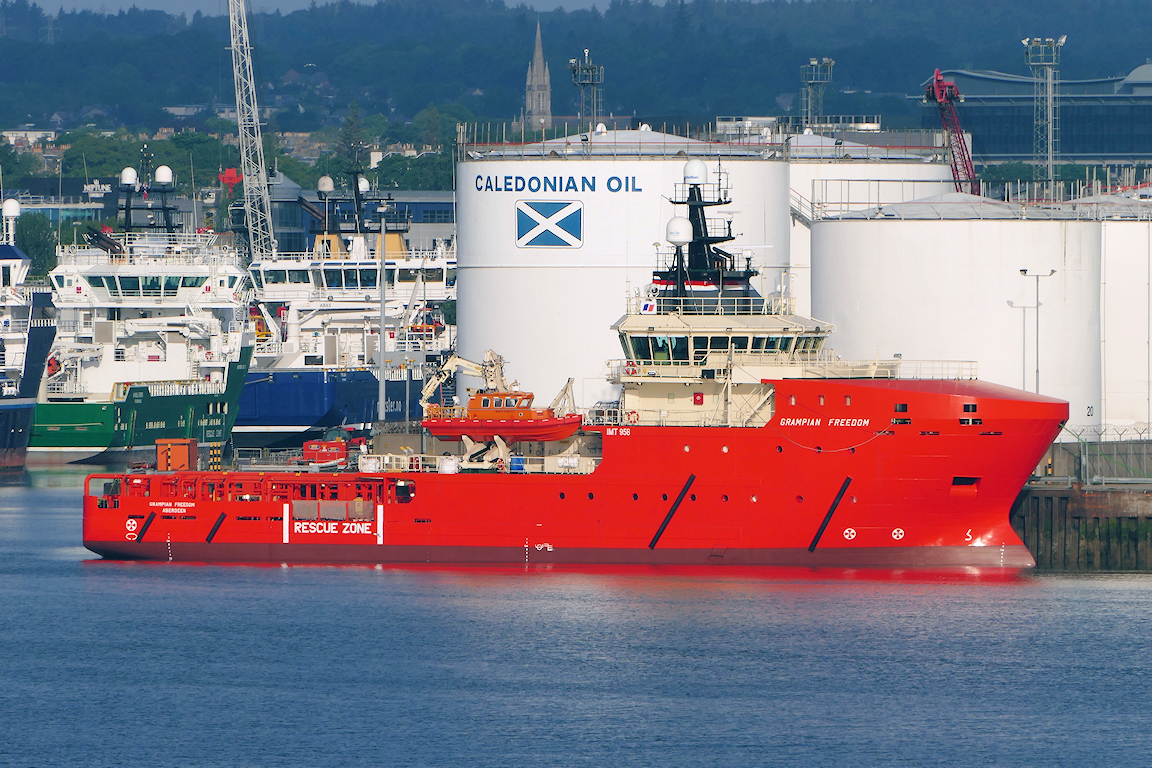 GRAMPIAN FREEDOM, fresh from dry-dock .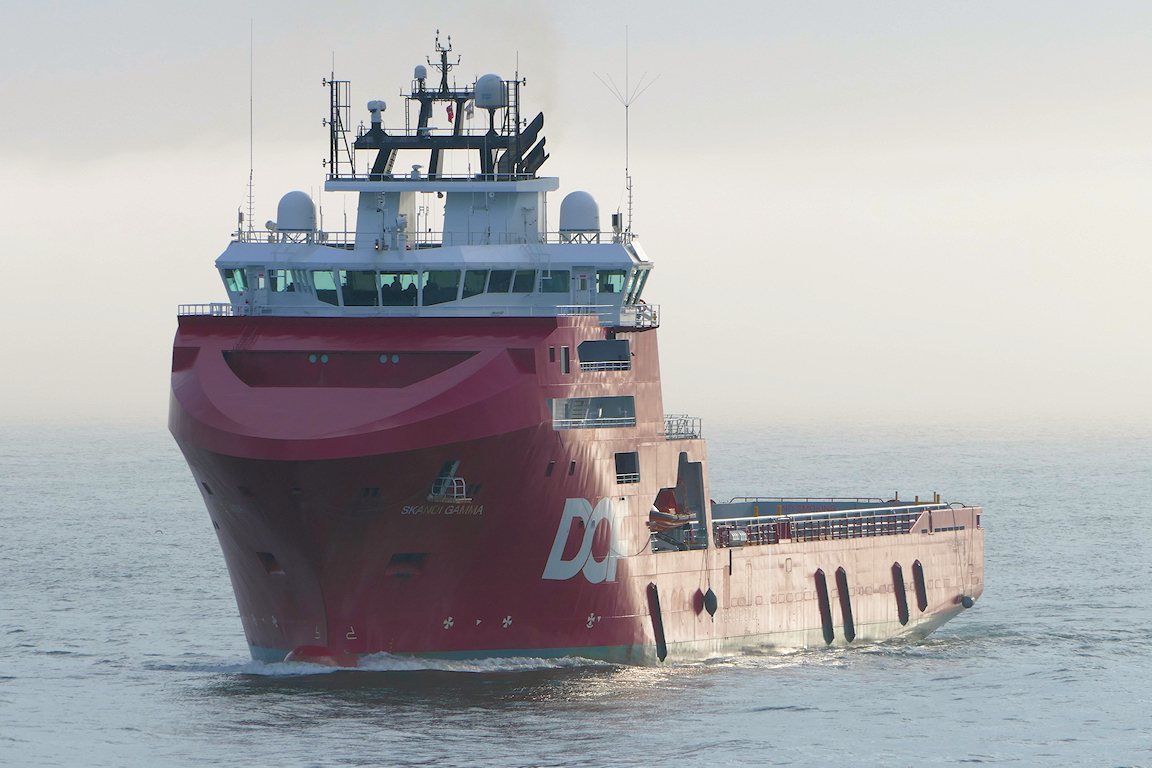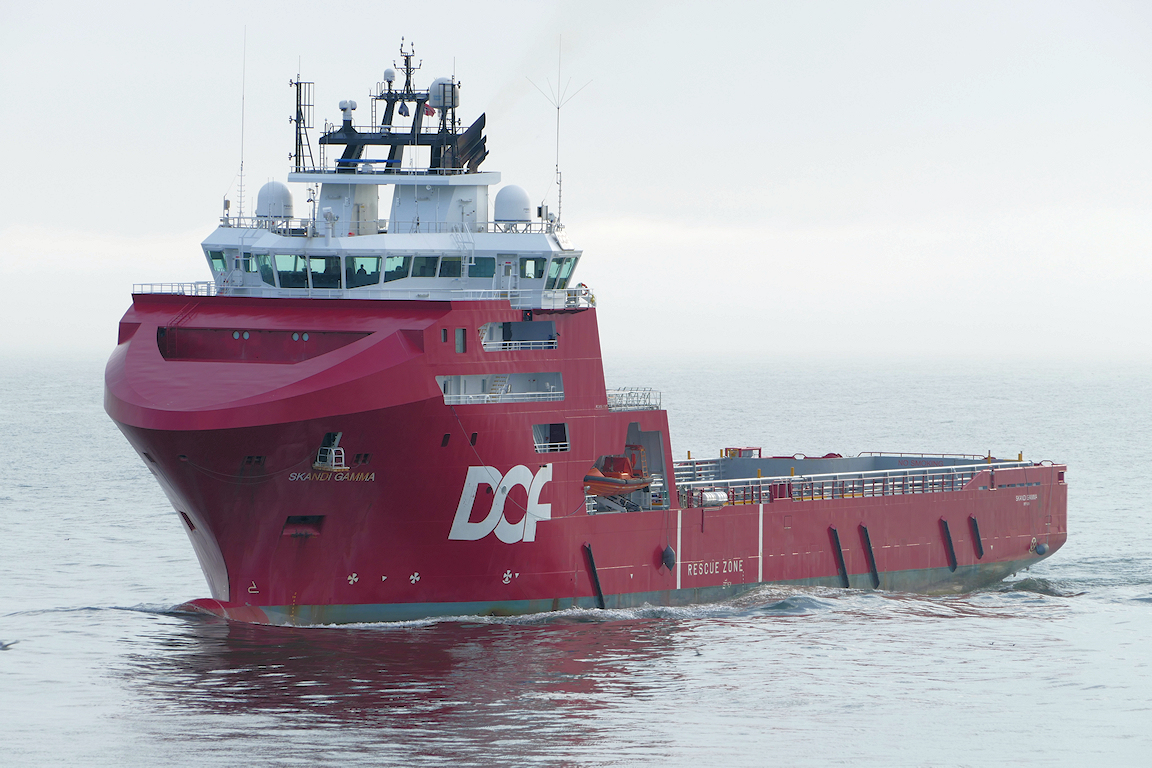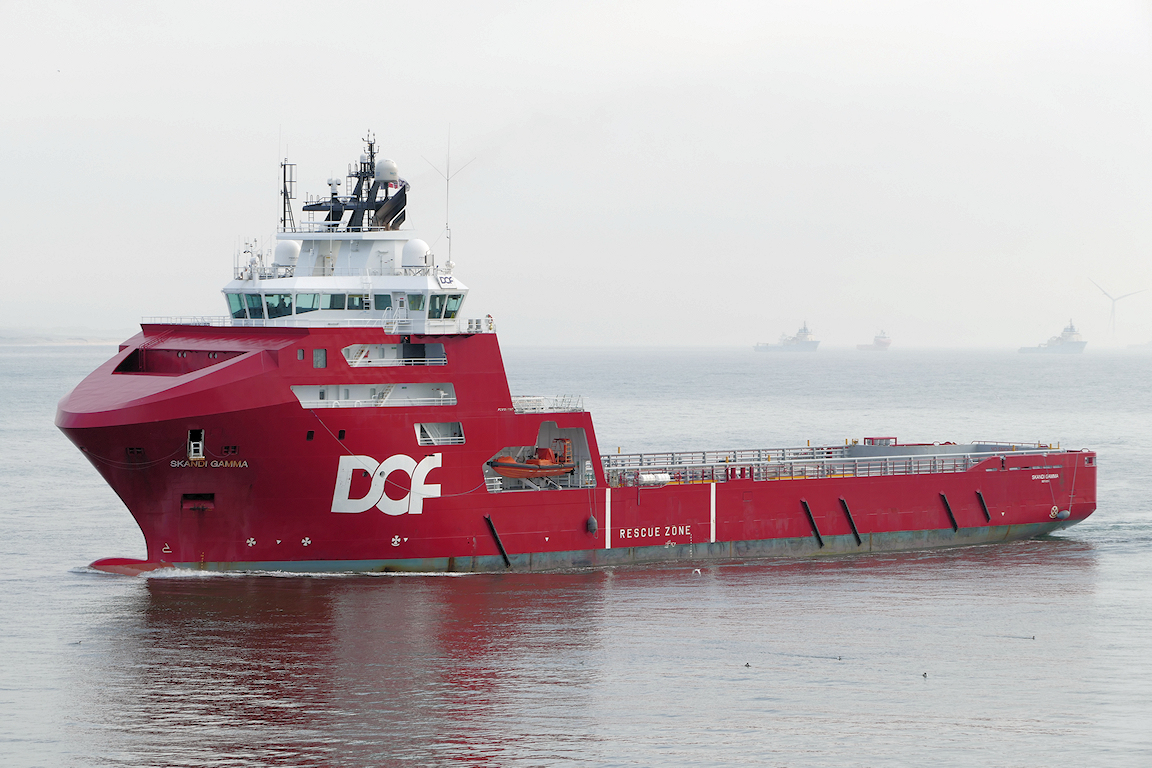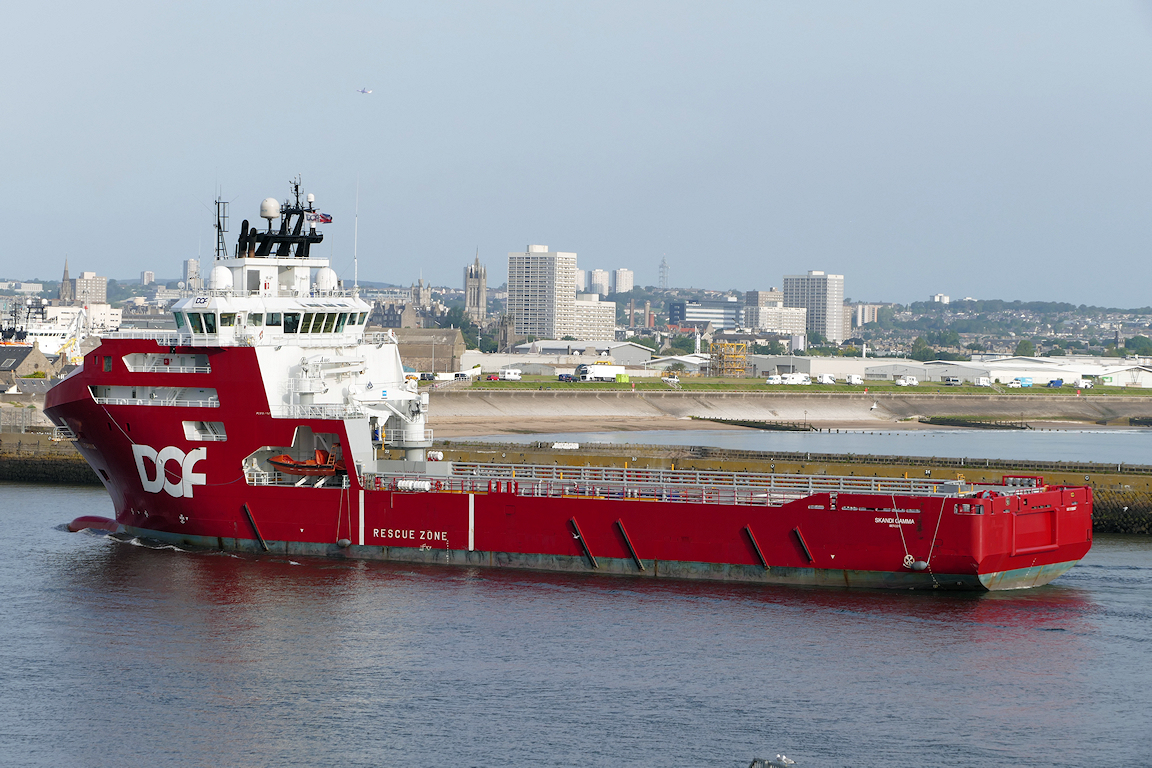 SKANDI GAMMA was the first of two DOF vessels to arrive next.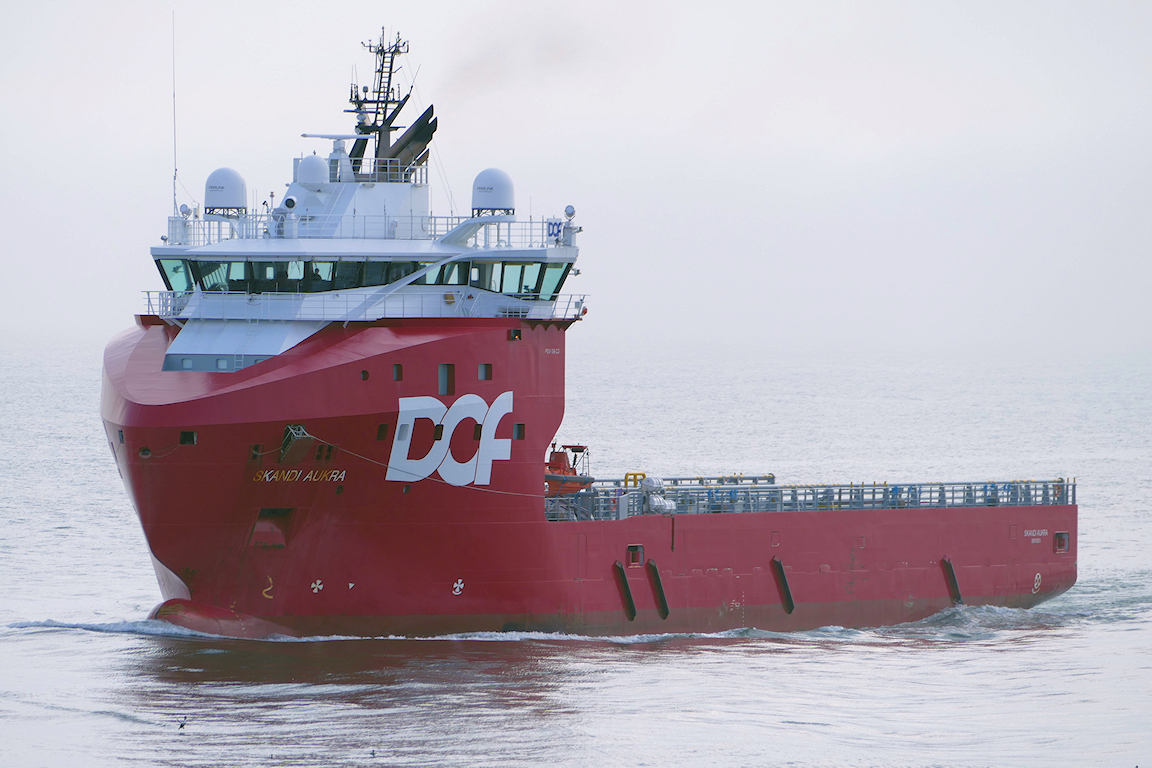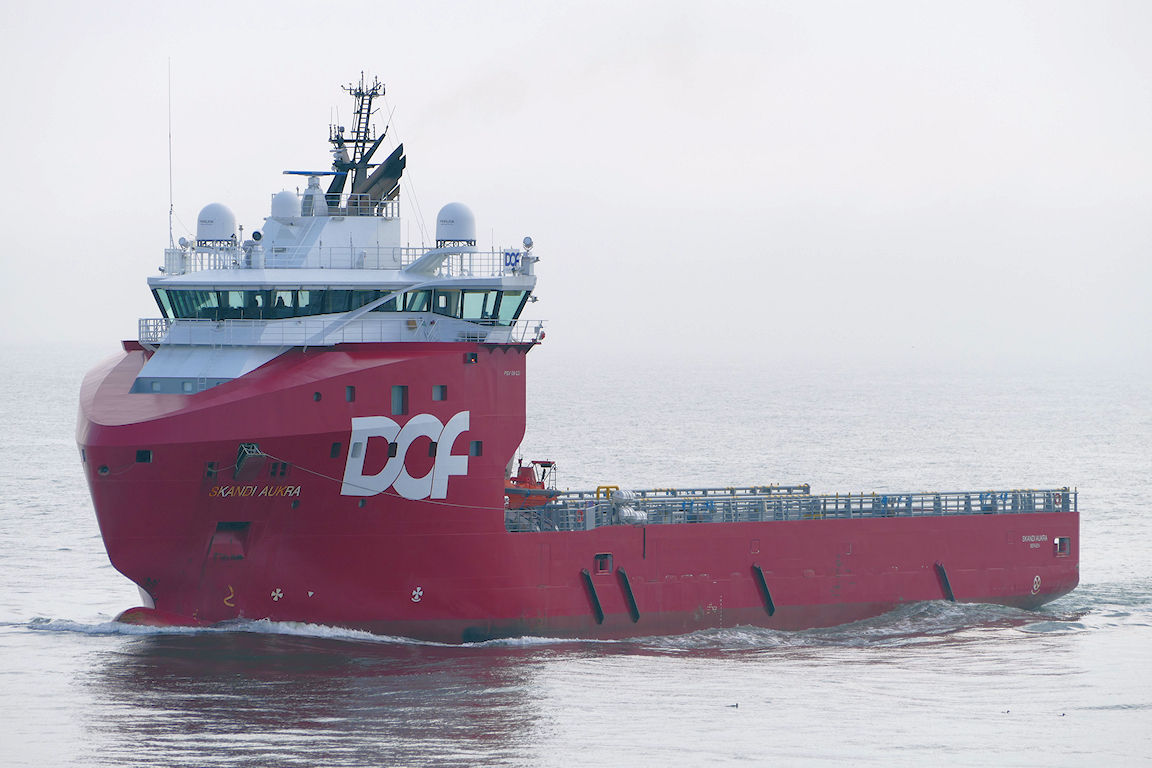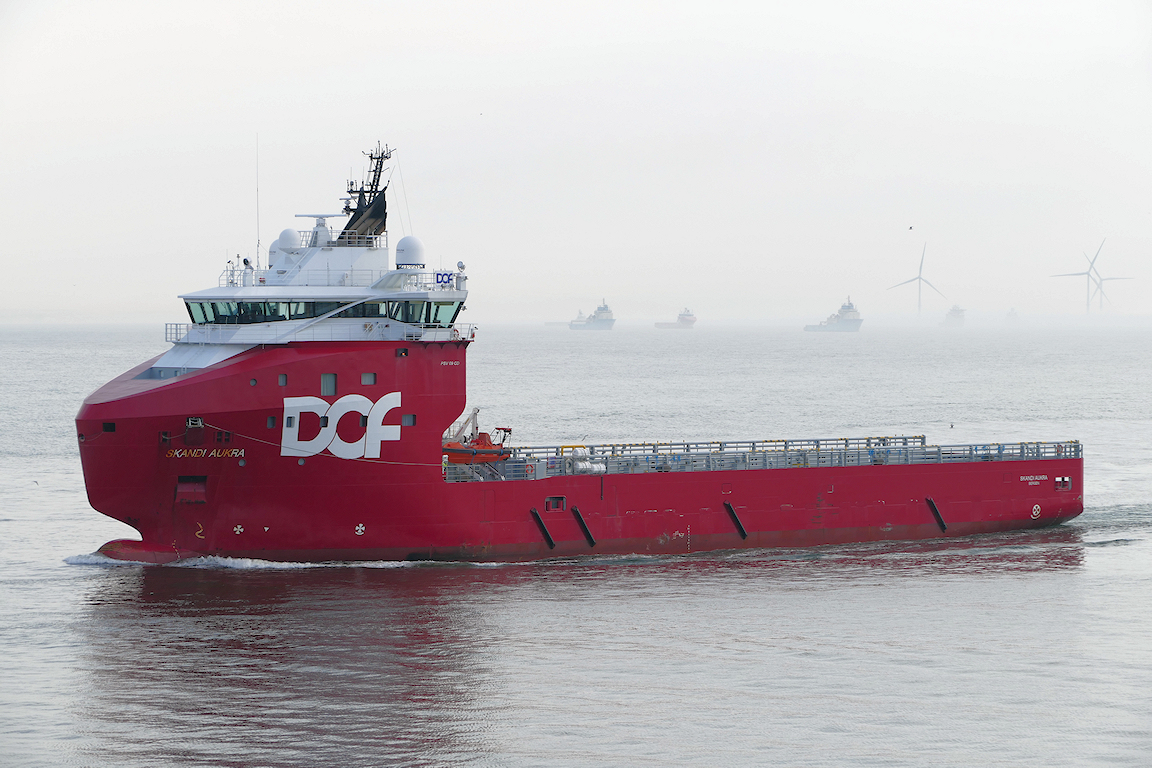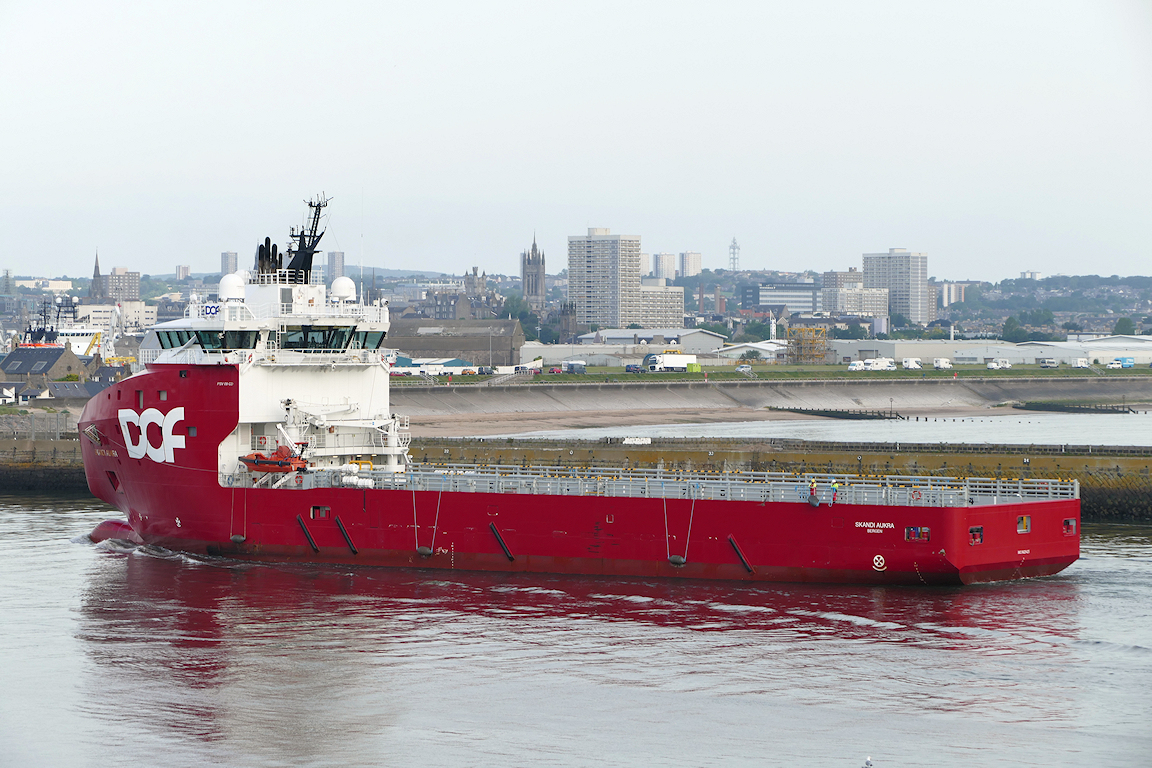 She was followed by fleet mate SKANDI AUKRA.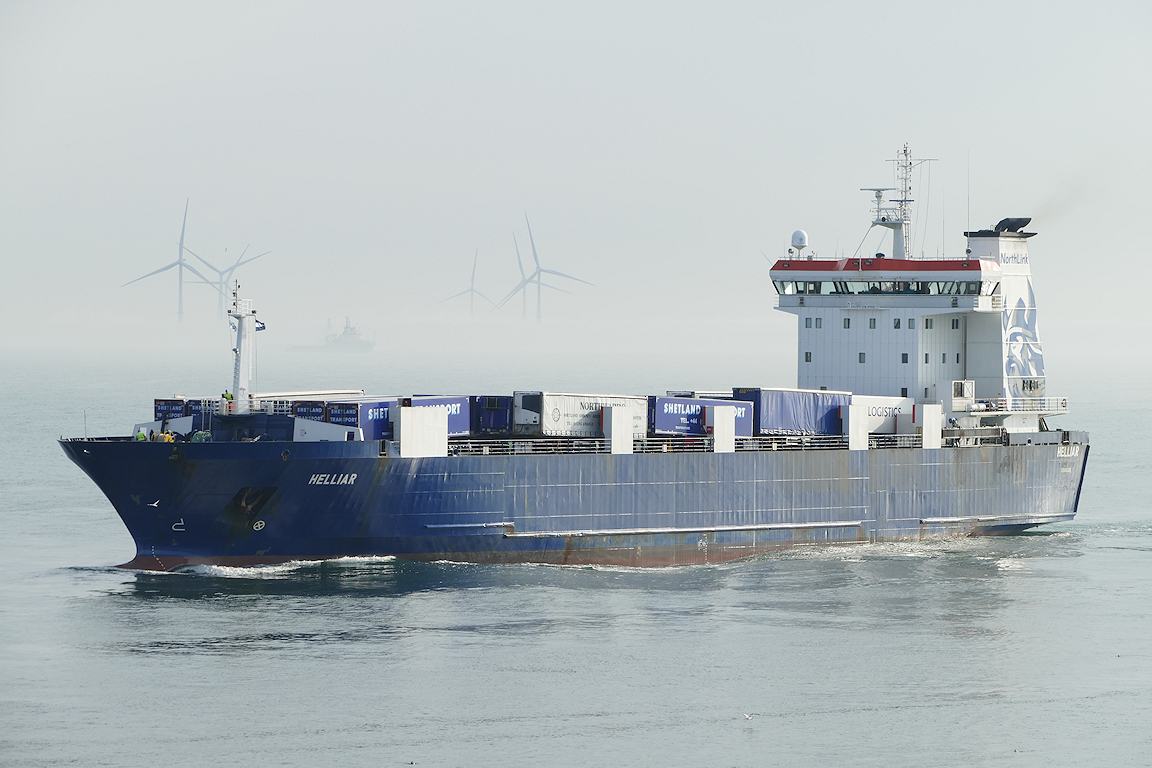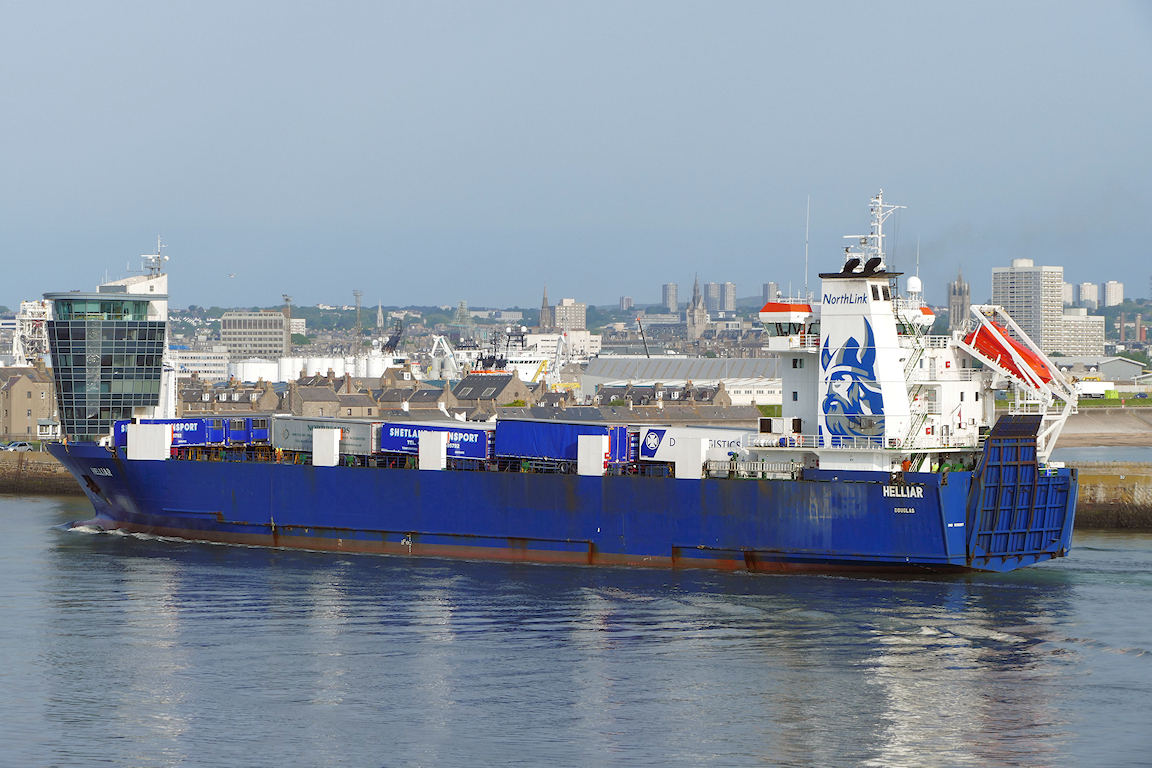 HELLIAR next arriving on her regular run from Lerwick.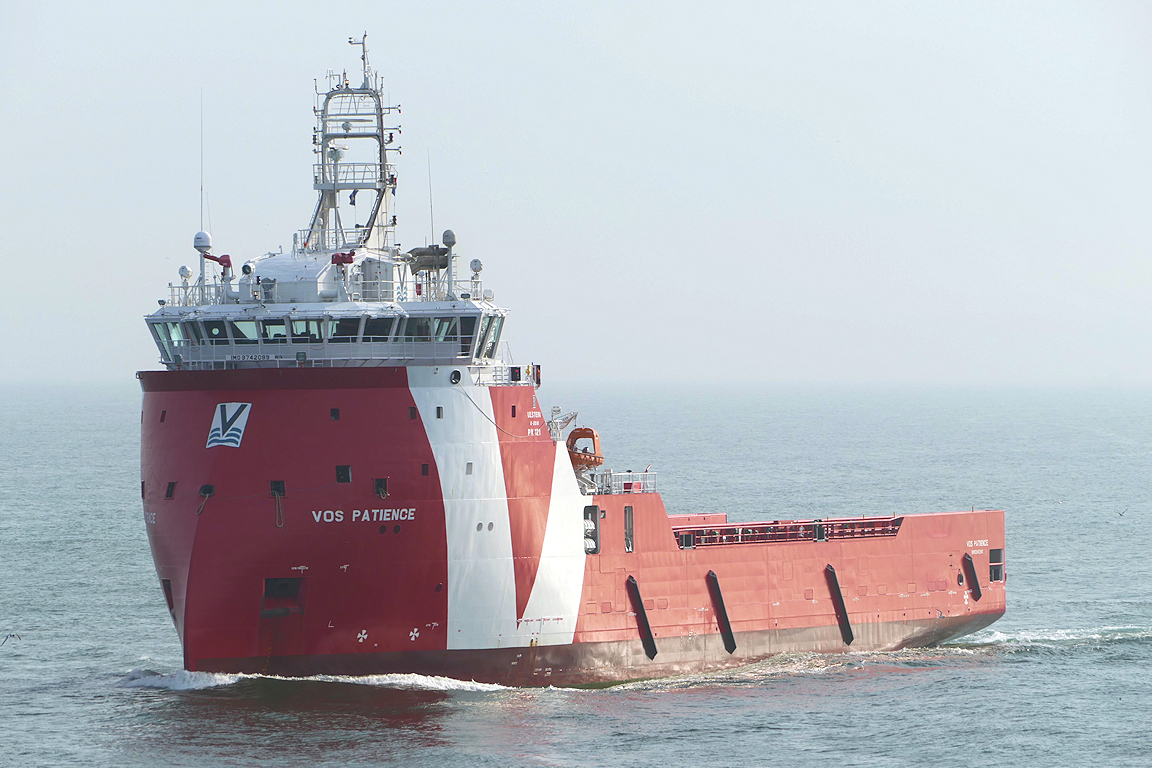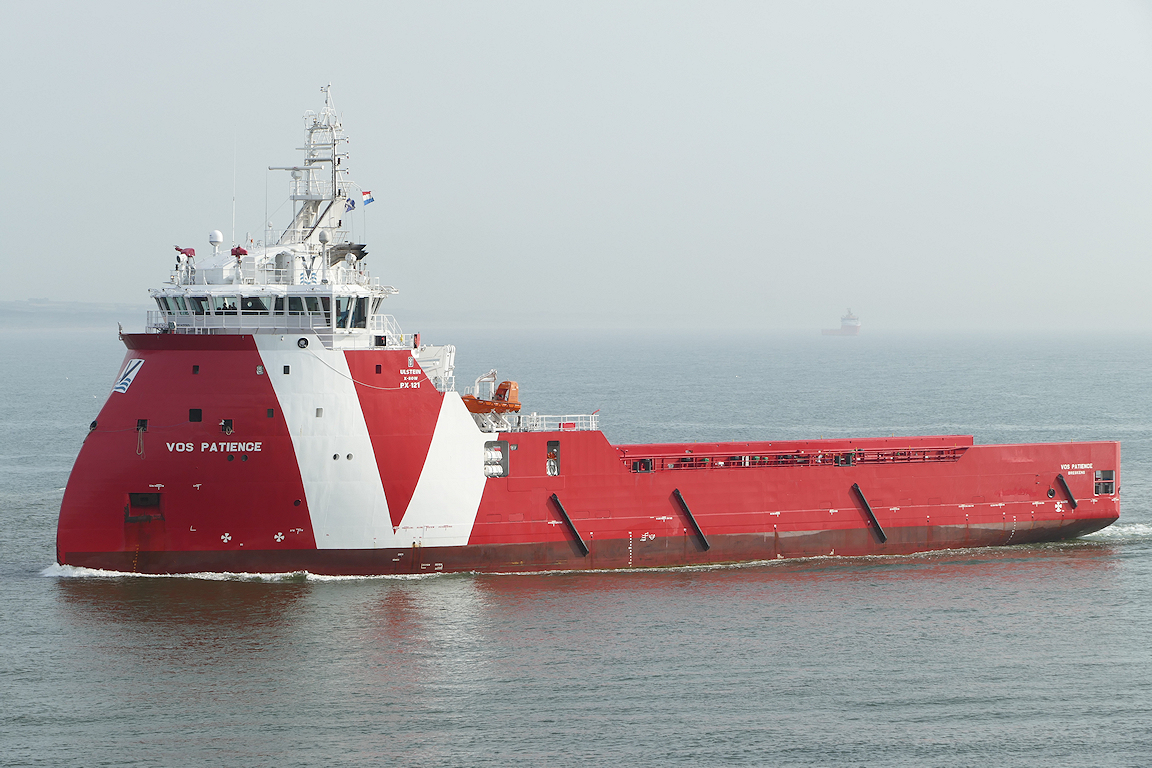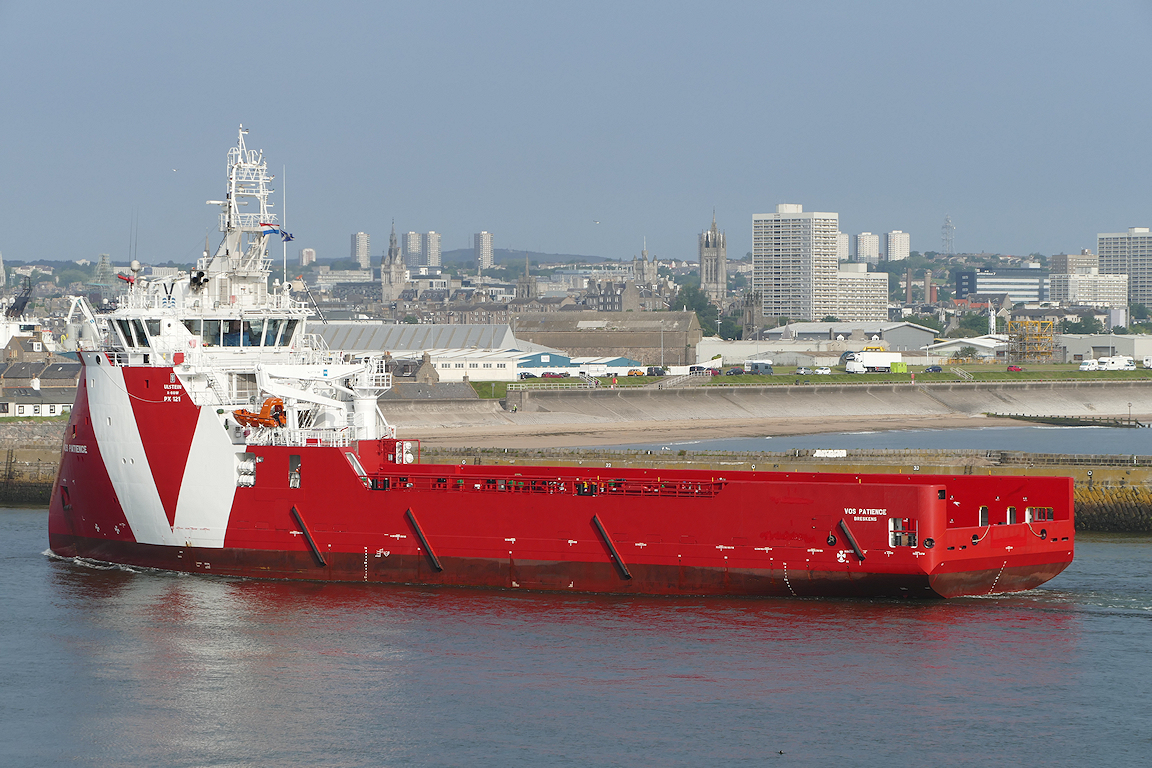 VOS PATIENCE was the next arrival.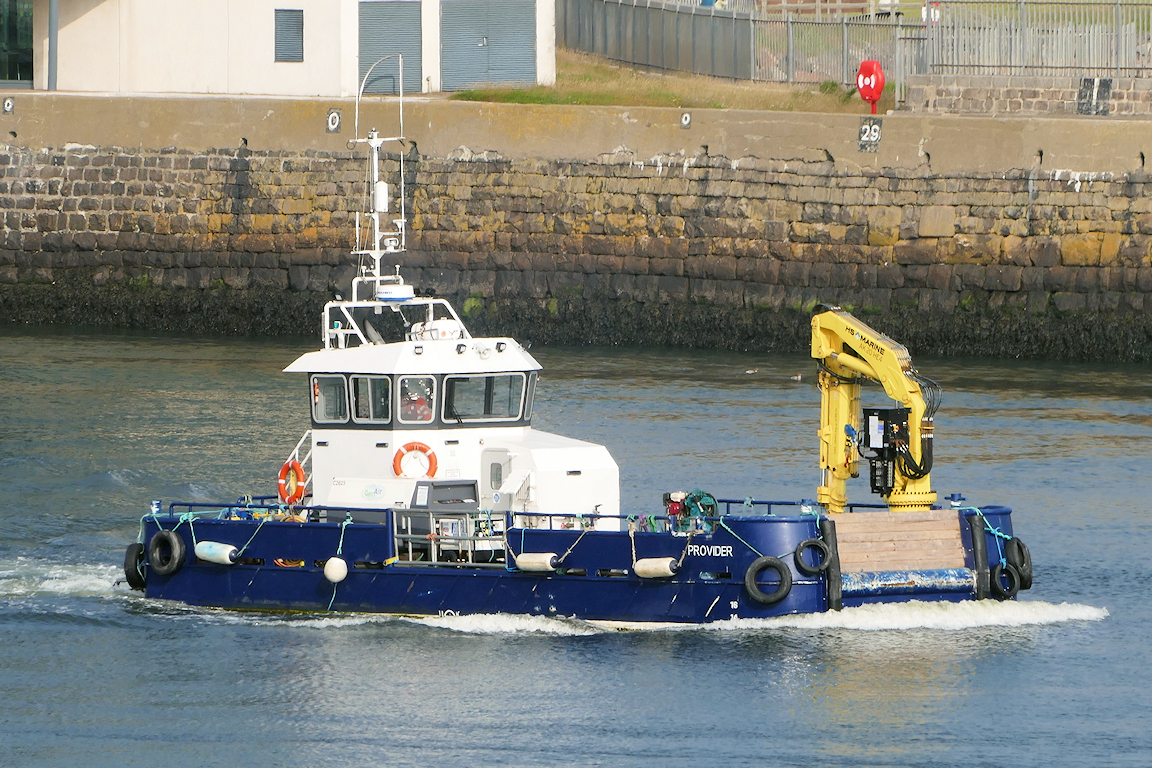 There were numerous small craft working on the new harbour site, PROVIDER was one of the larger vessels.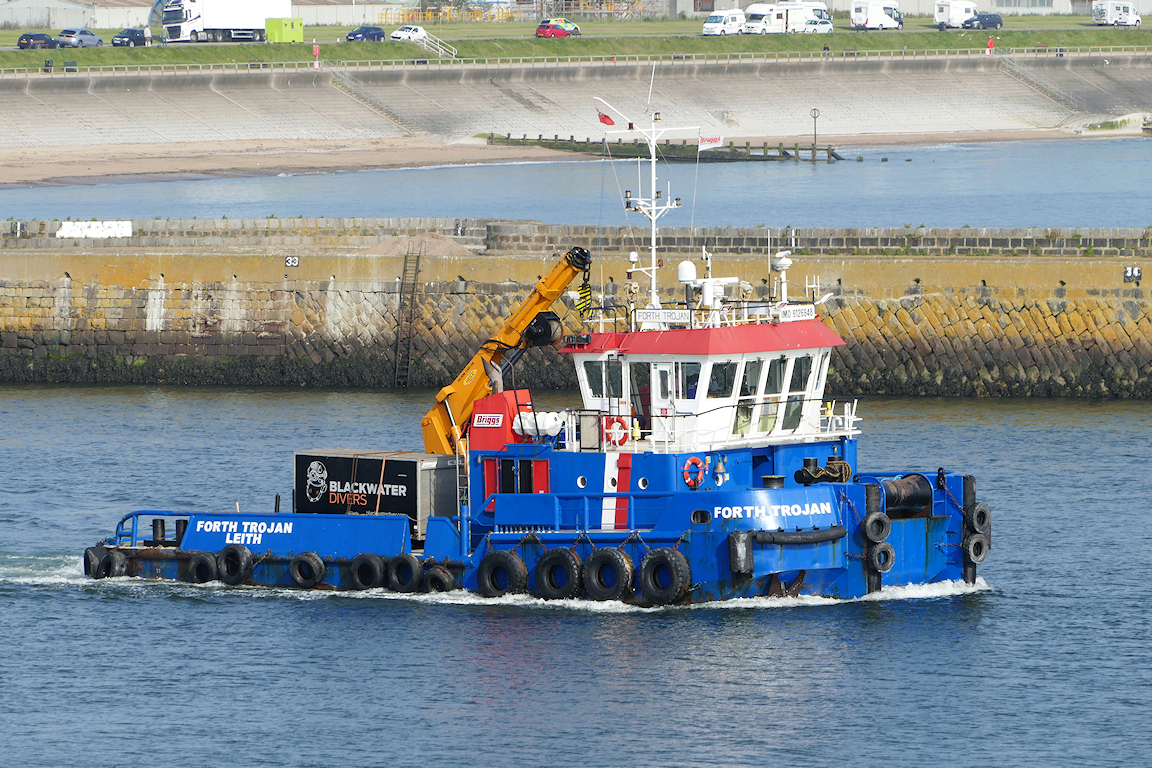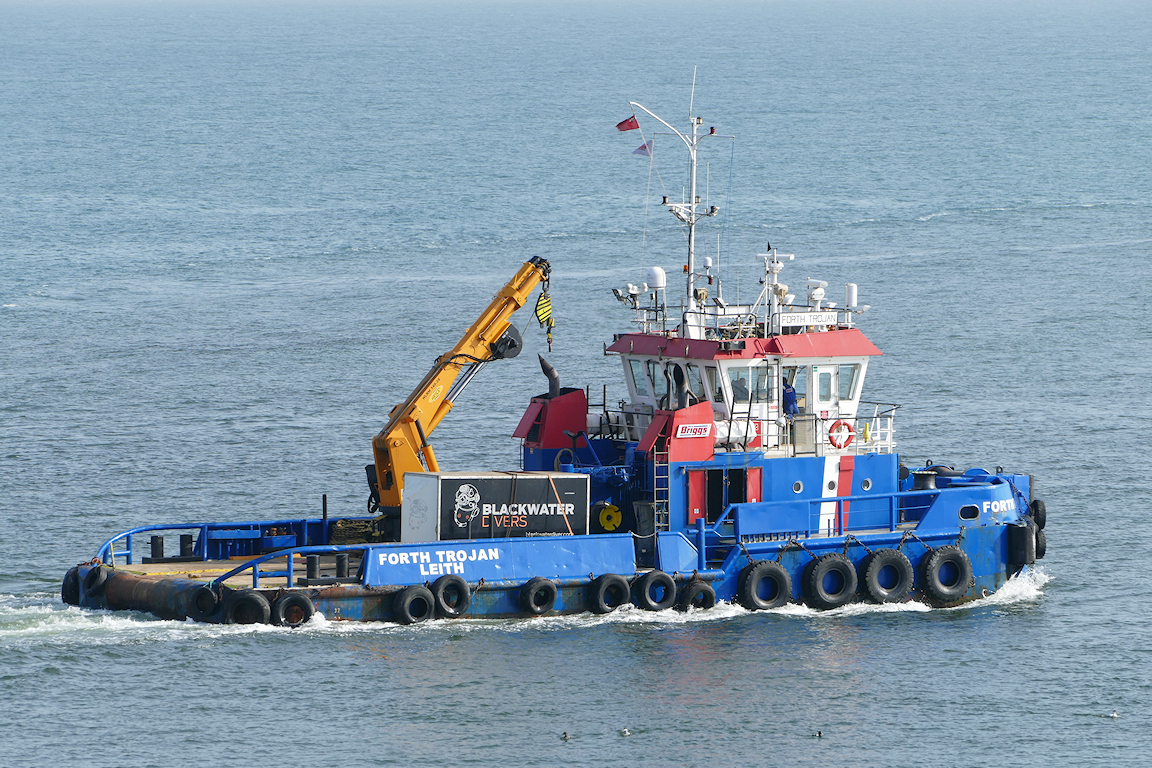 As was the FORTH TROJAN, also heading out to Nigg bay.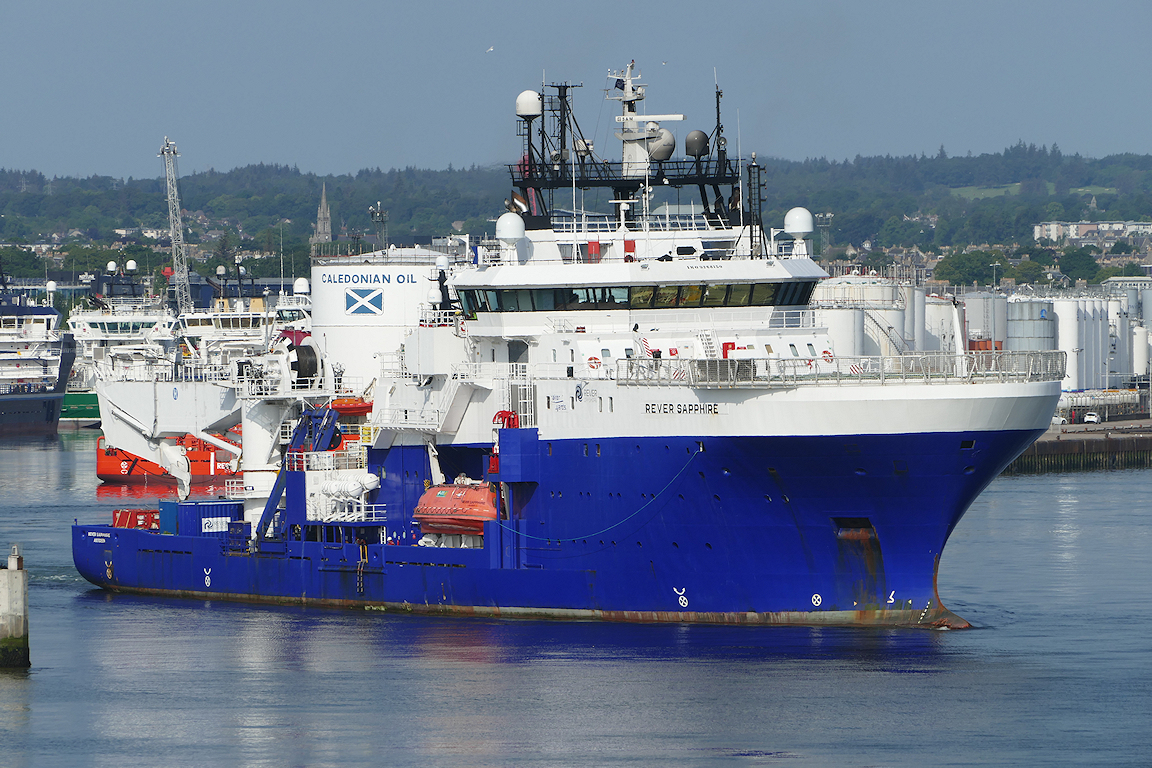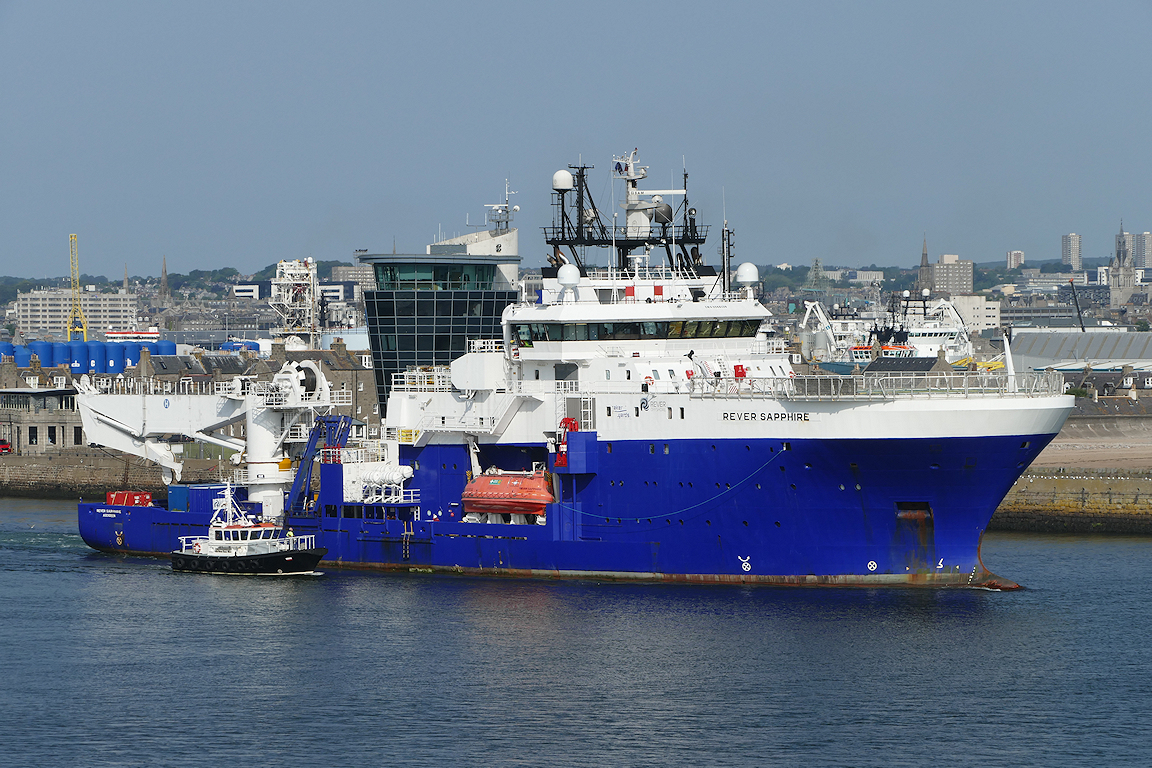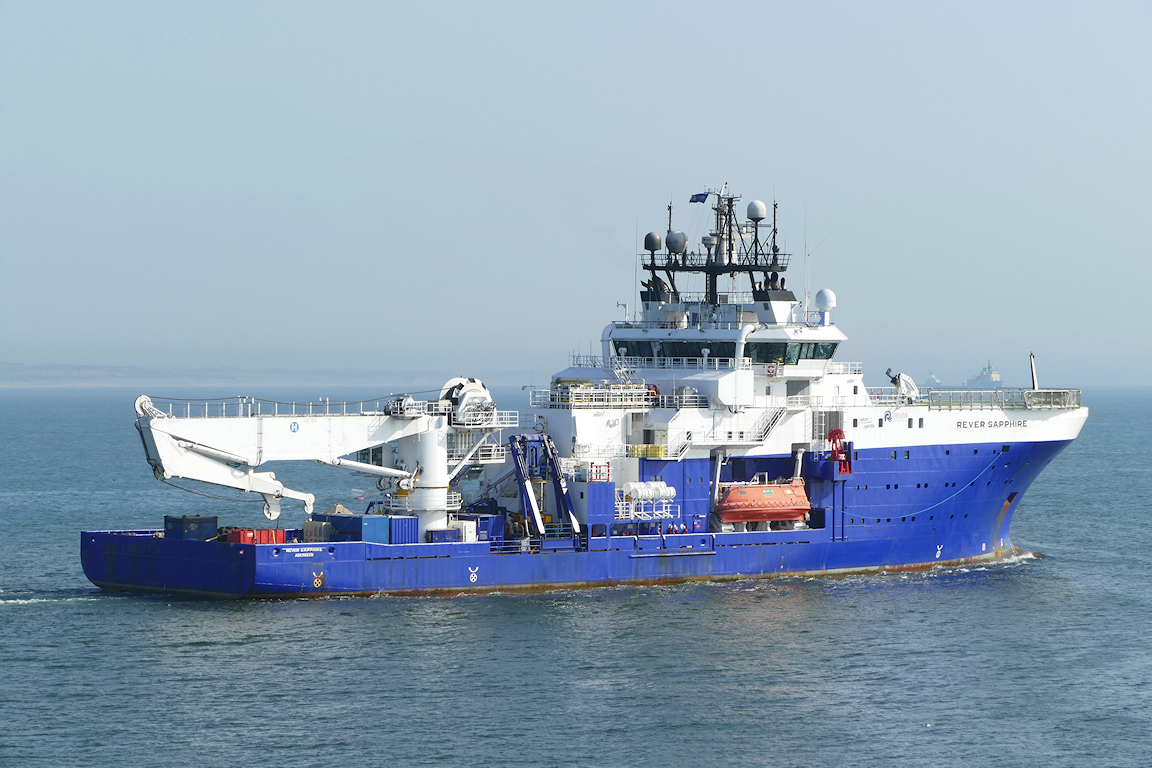 The REVER SAPPHIRE sailing out to the bay, she was to return later in the evening.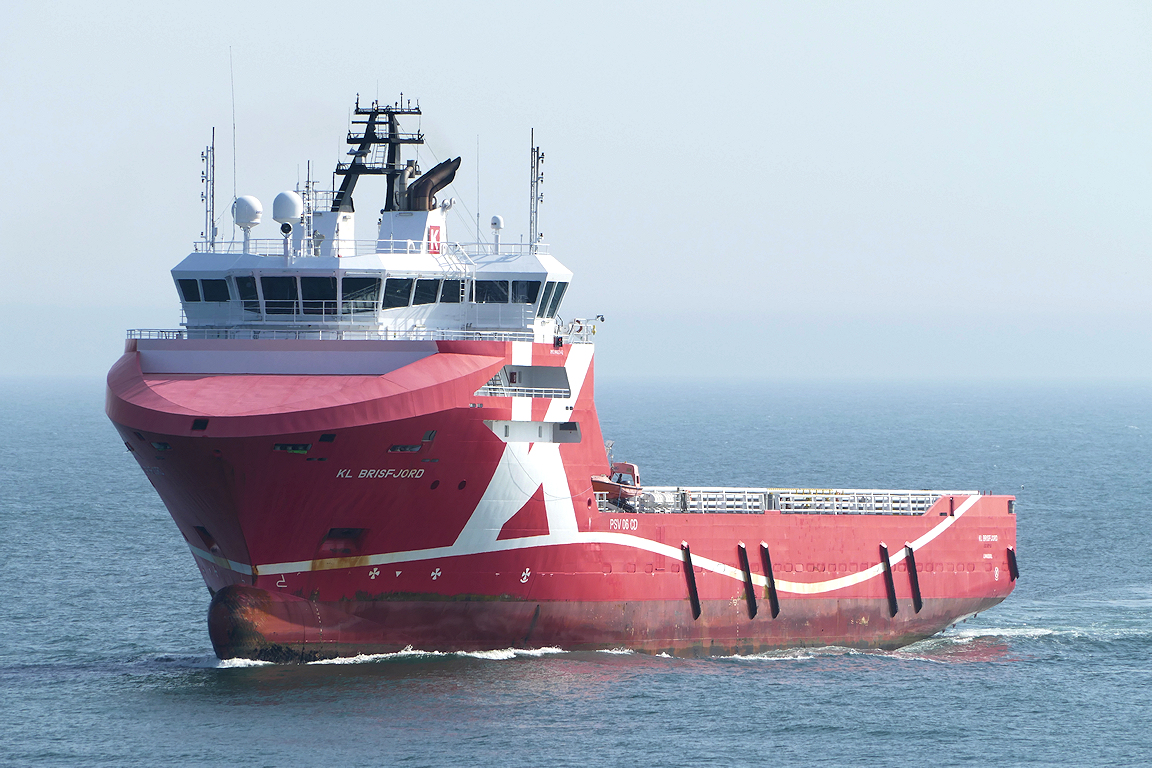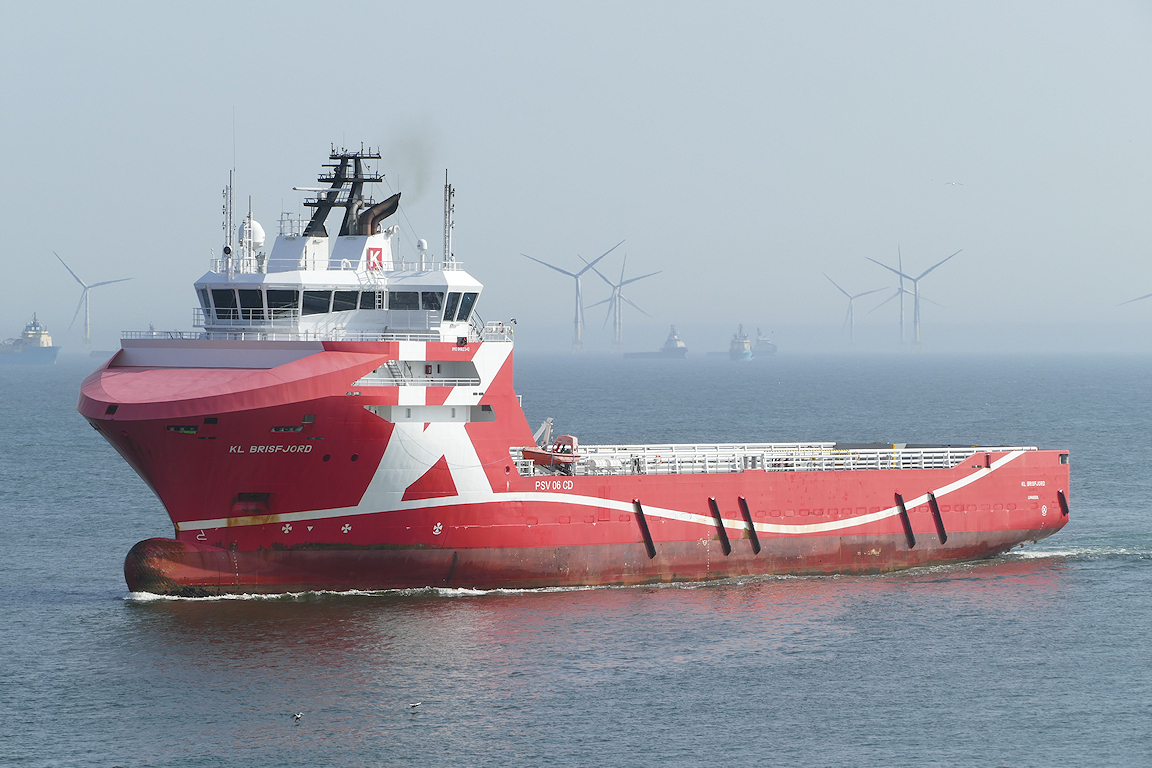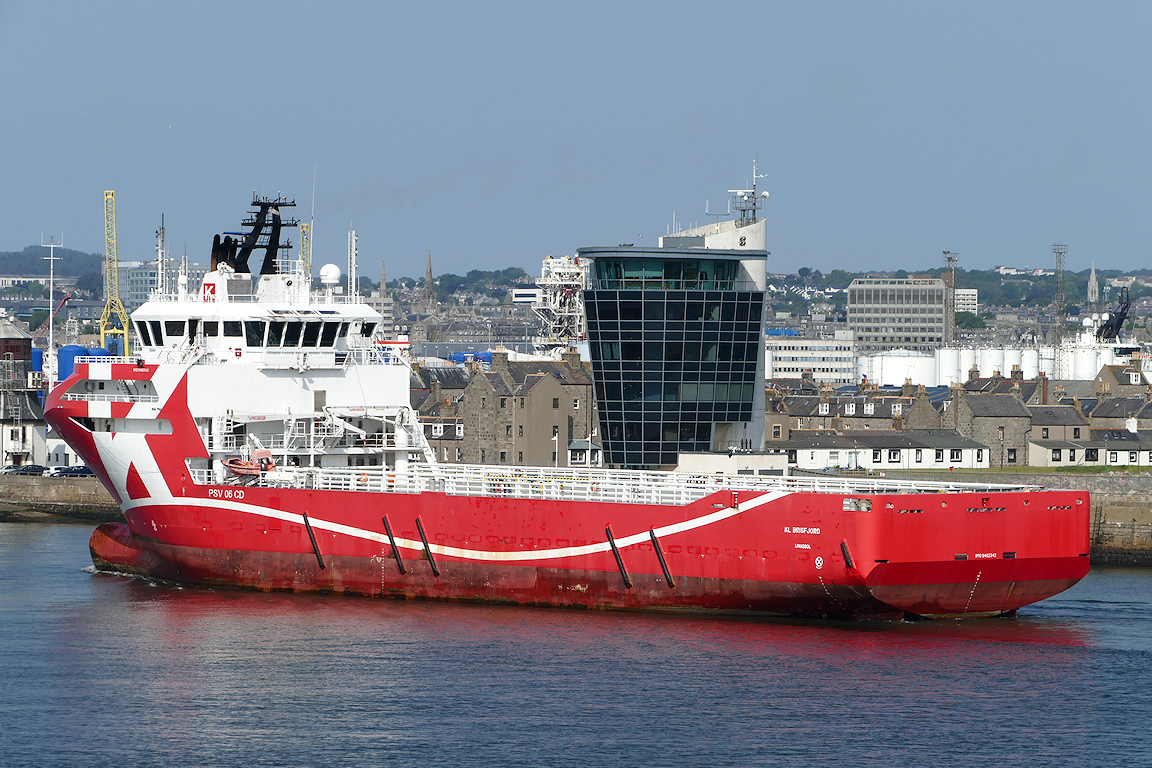 KL BRISFJORD was the next arrival, heading into the dry-dock.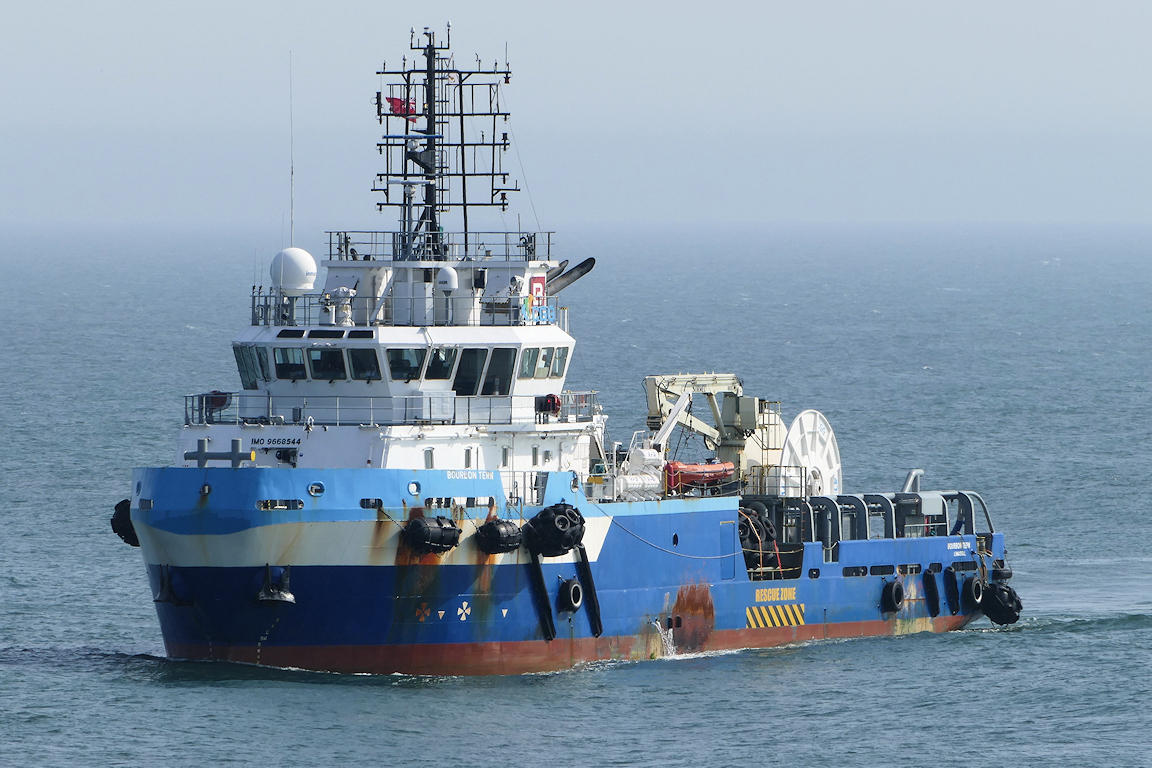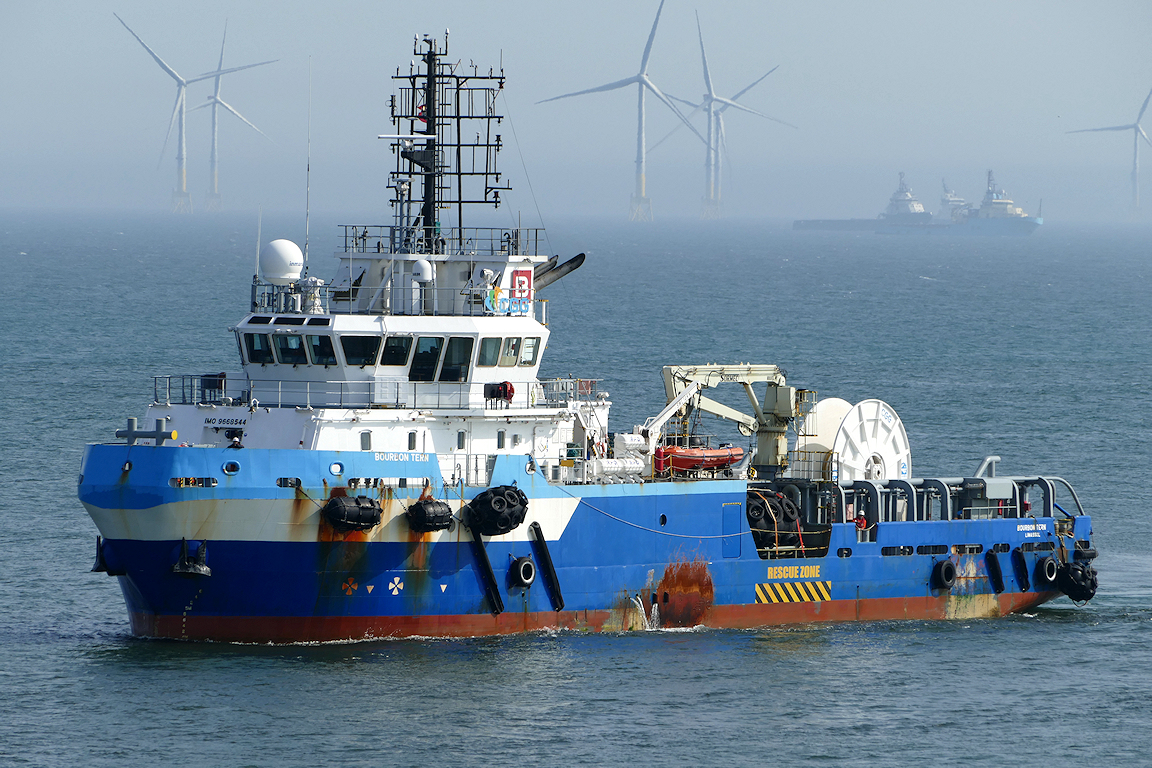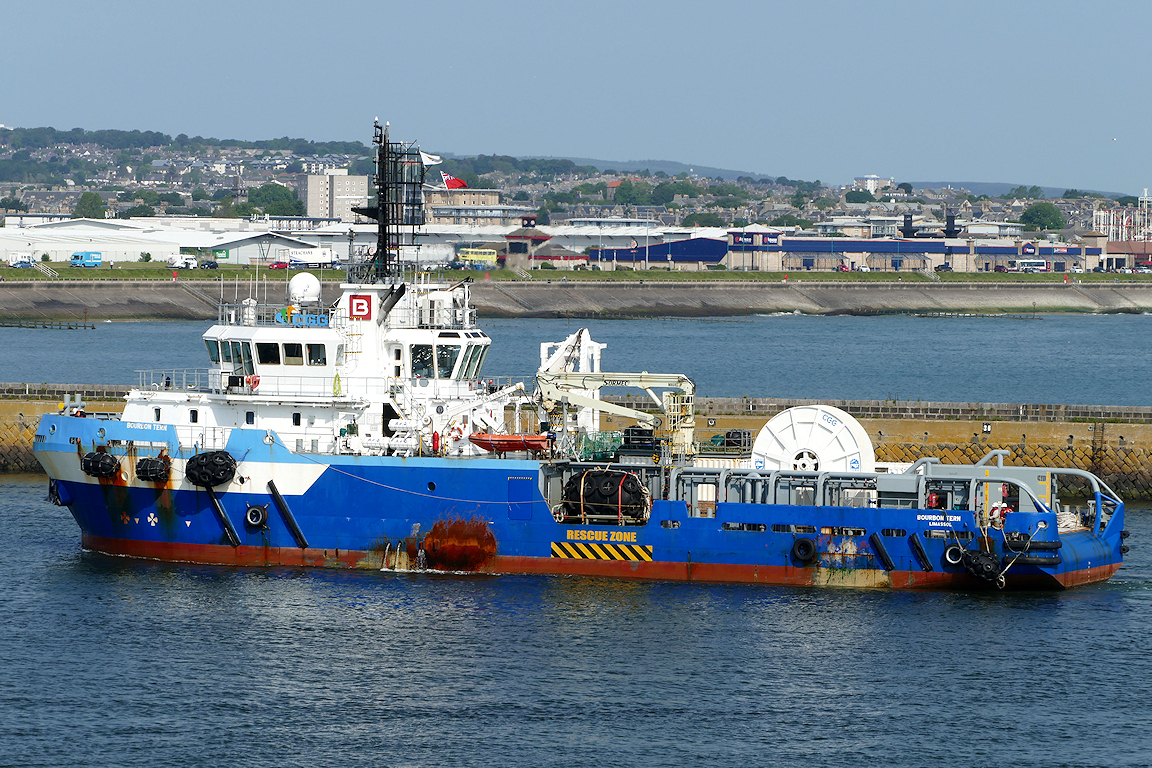 The survey vessel BOURBON TERN was the next arrival.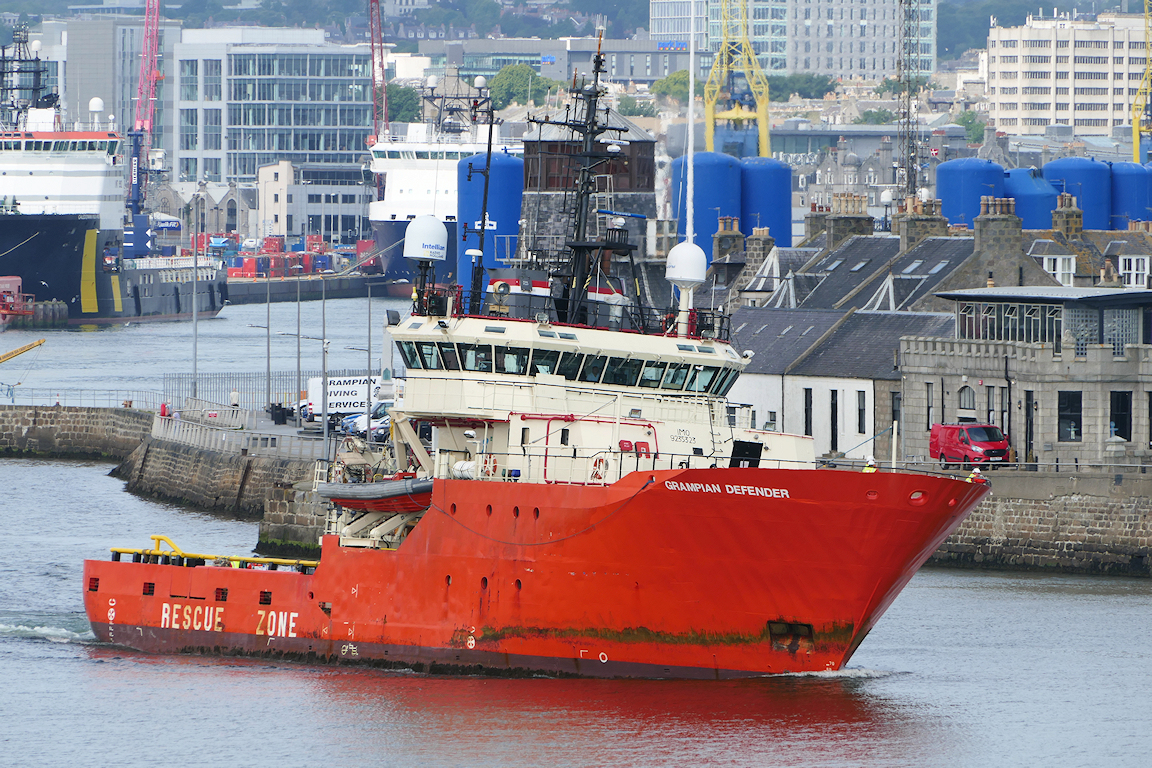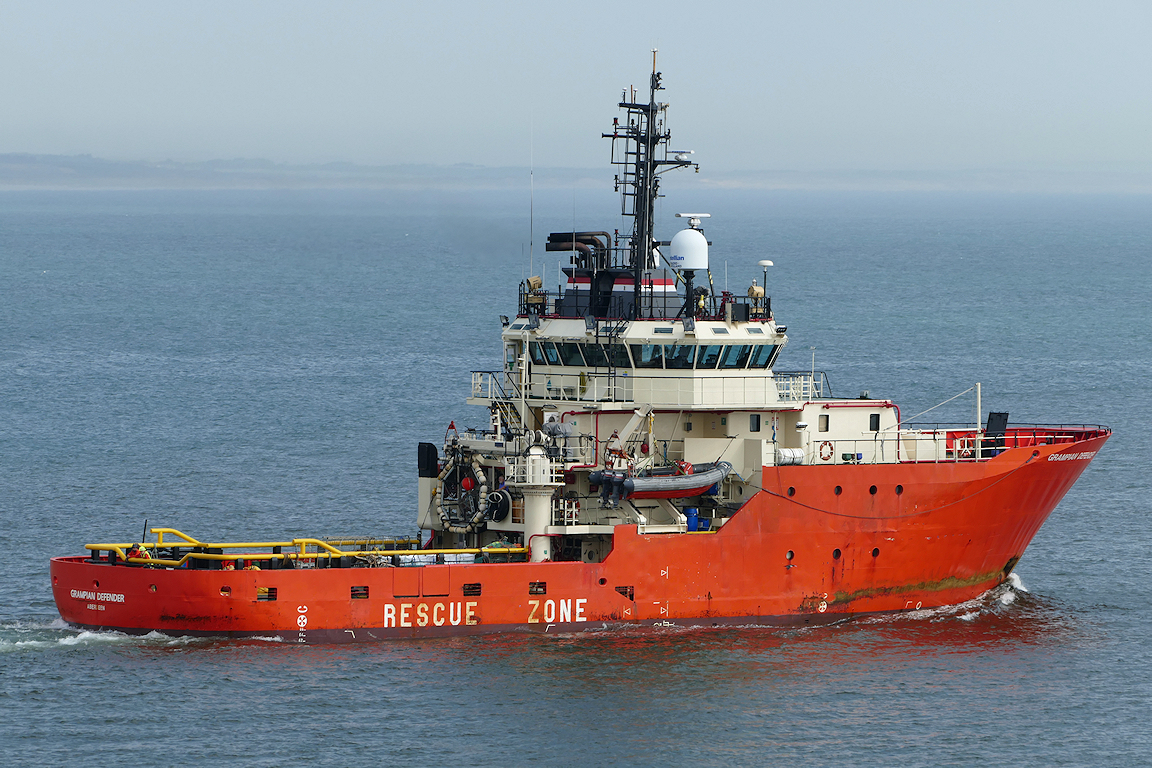 GRAMPIAN DEFENDER was the next sailing, rolling even in the calm harbour.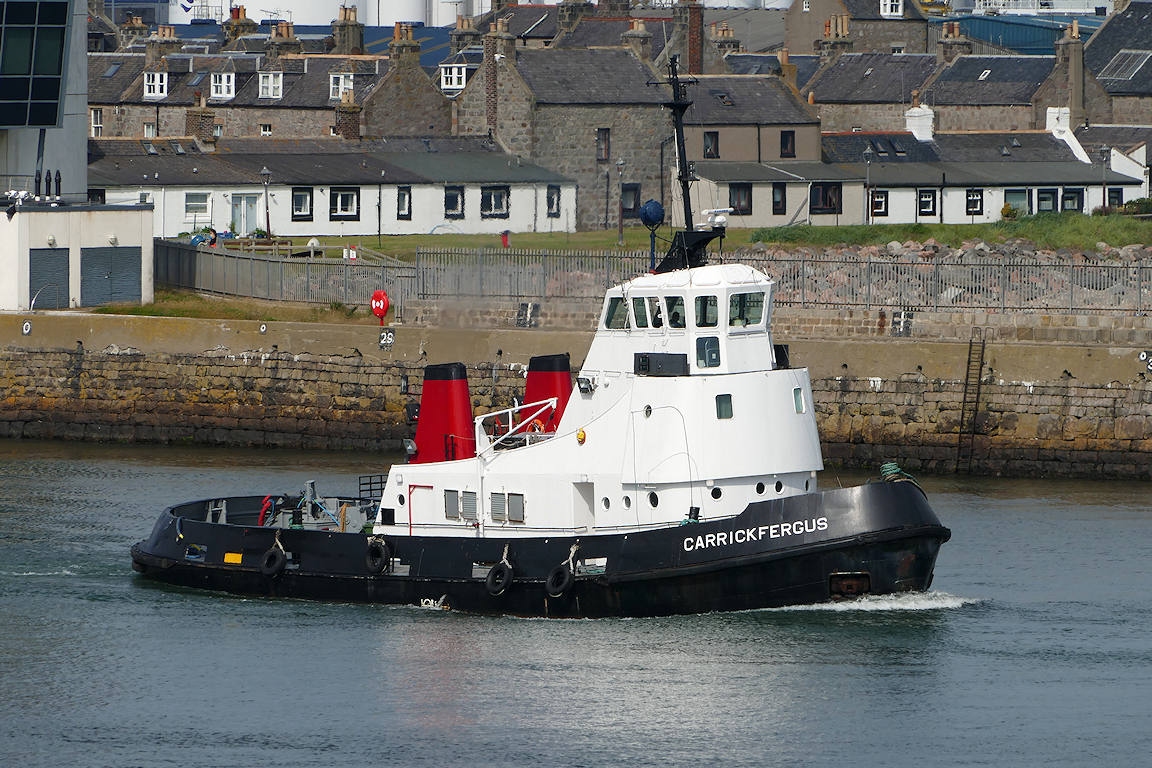 CARRICKFERGUS outward for the new harbour.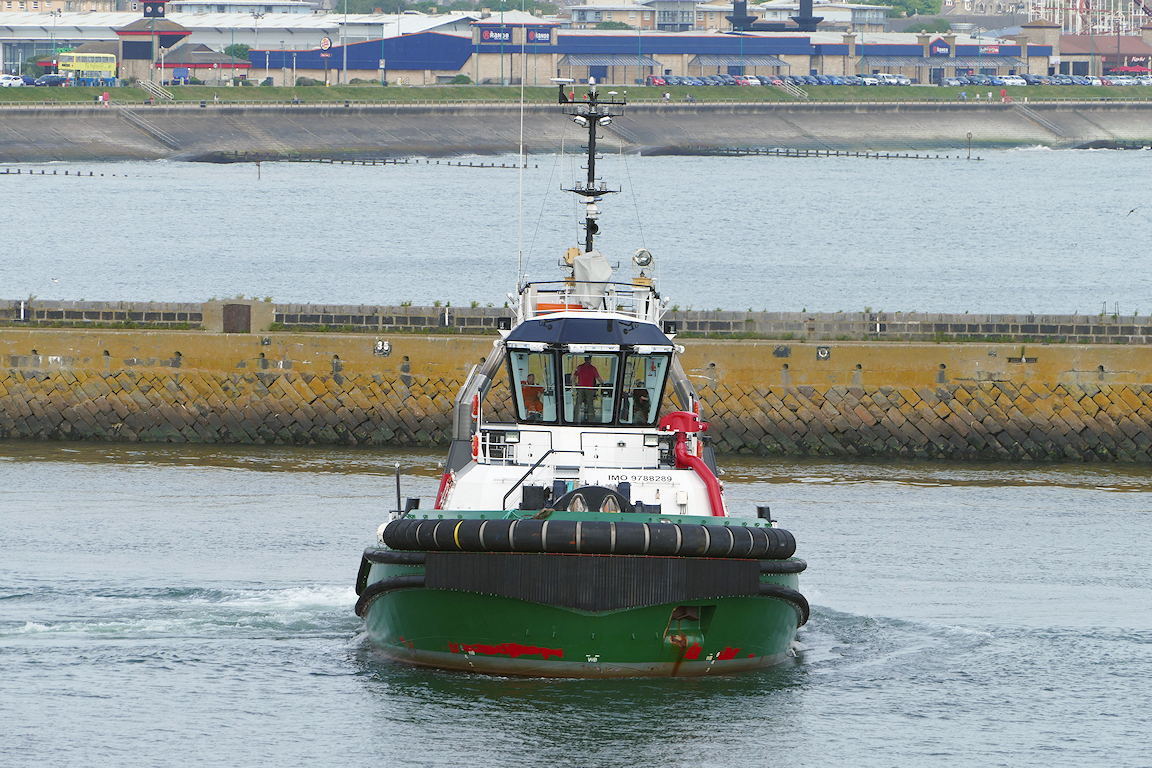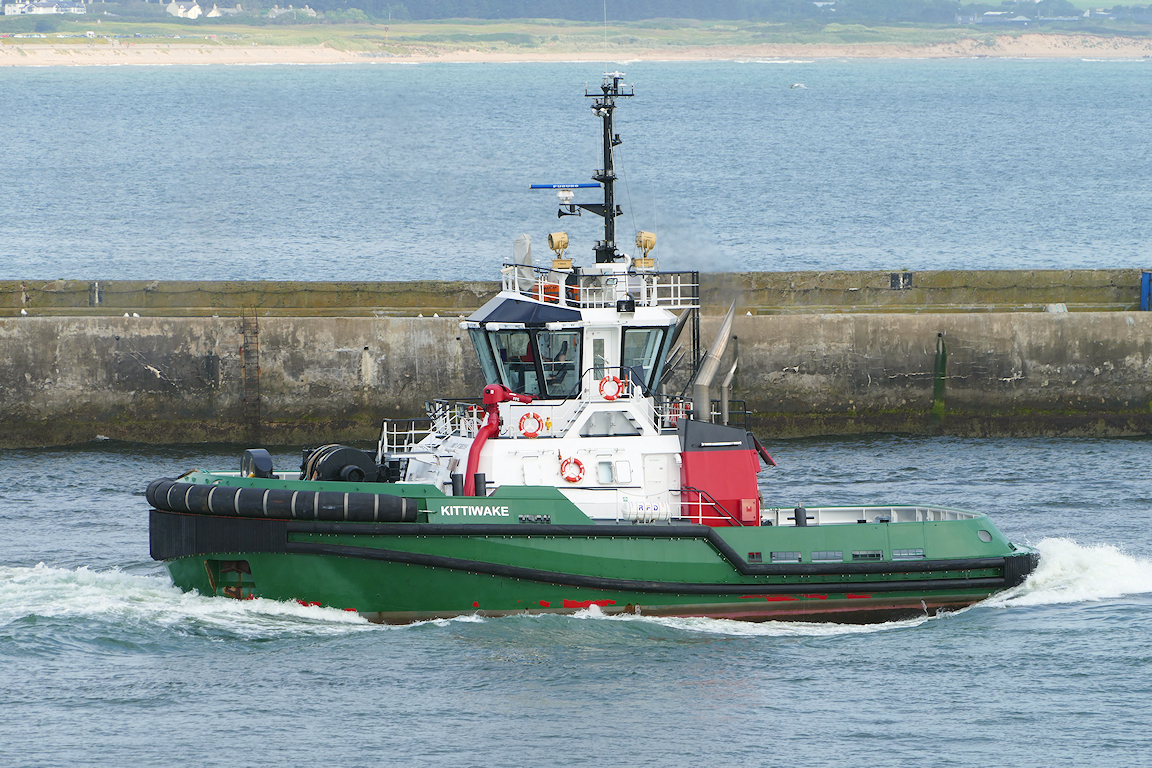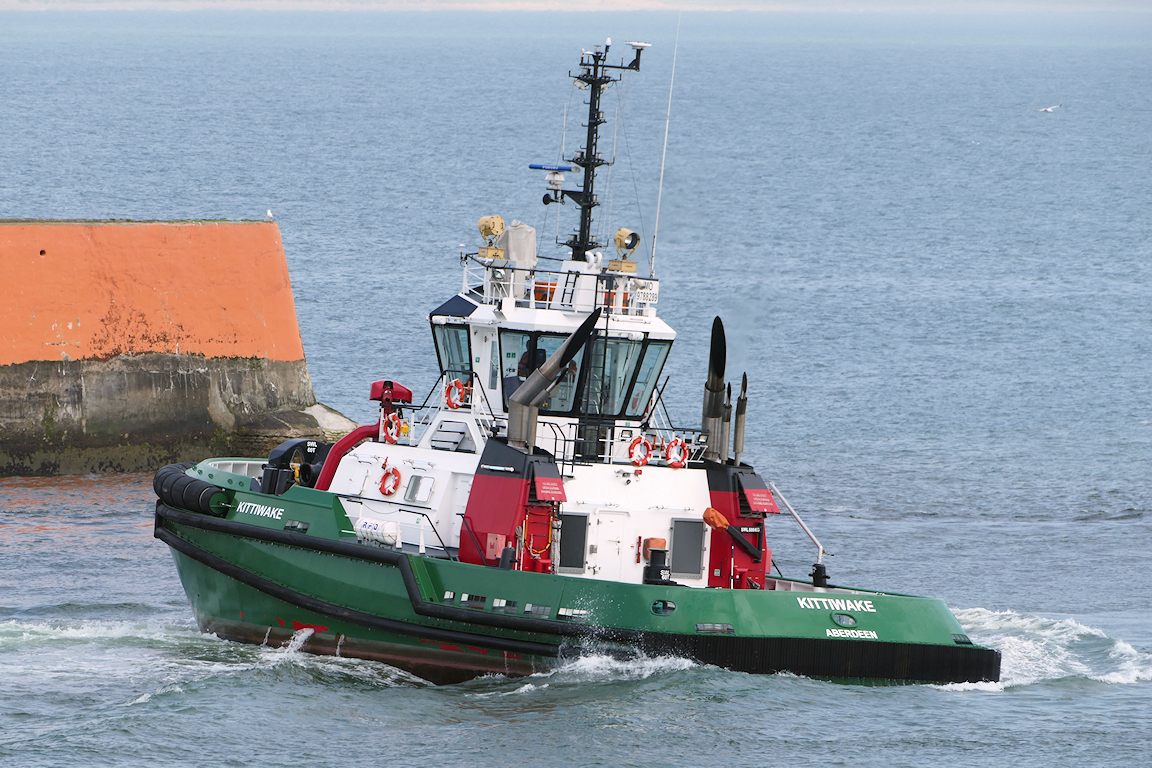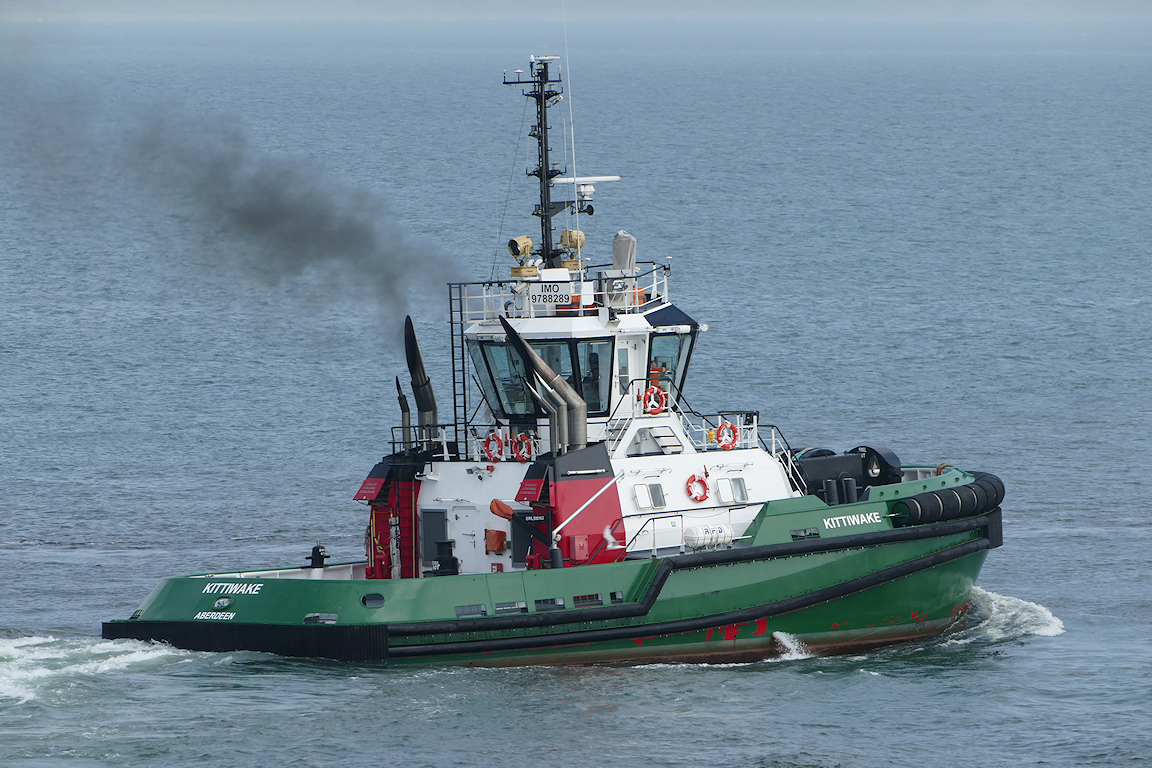 She was followed by the KITTIWAKE which did a full 360 degree turn for the cameras.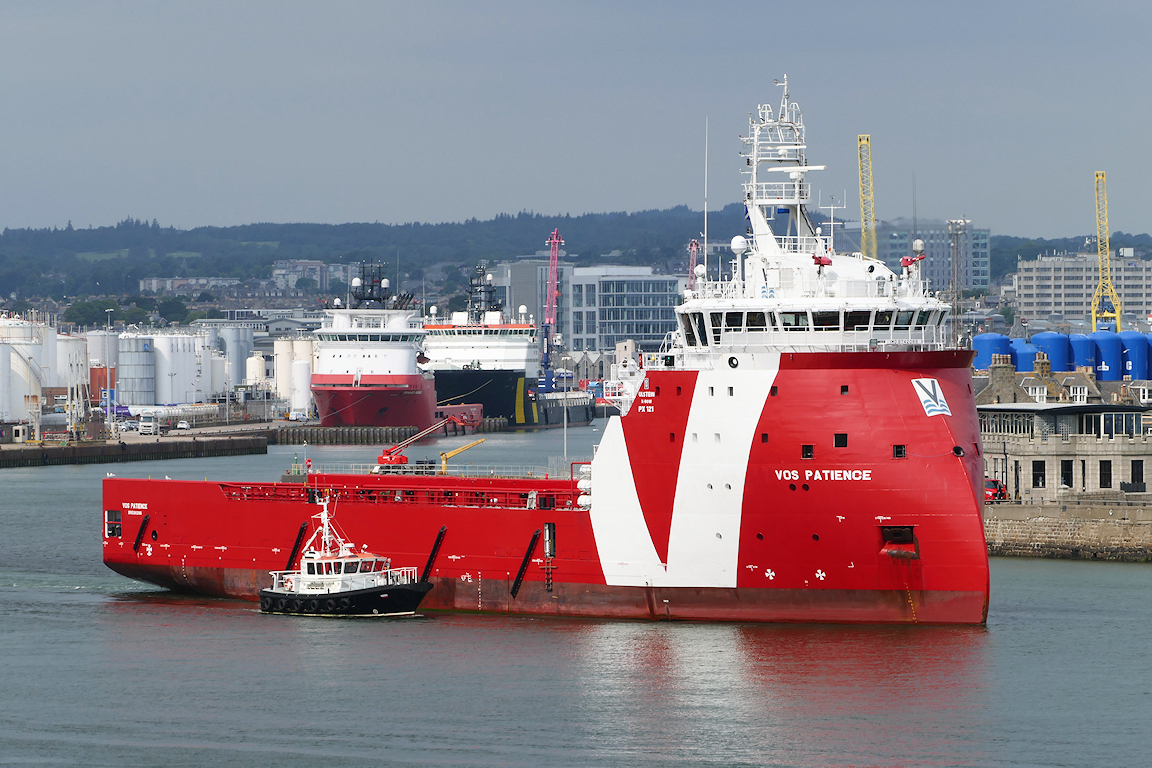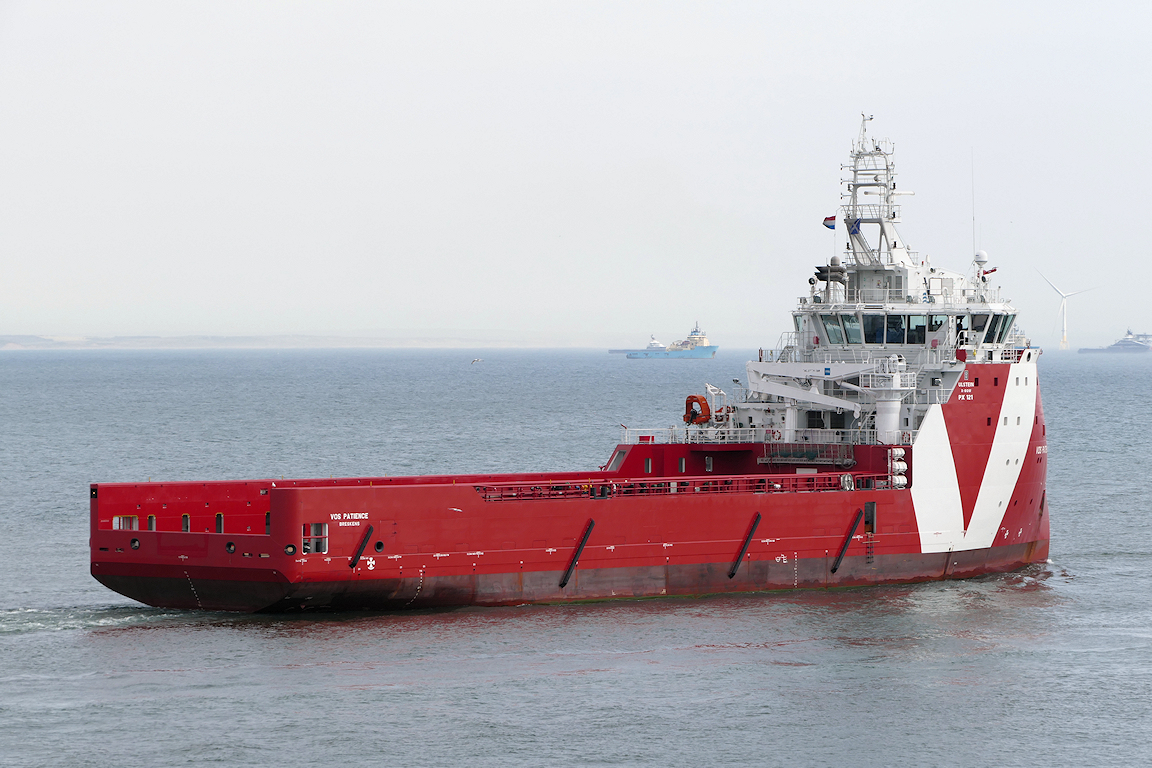 A very quick turnaround and VOS PATIENCE sails after only 2.5 hours in port.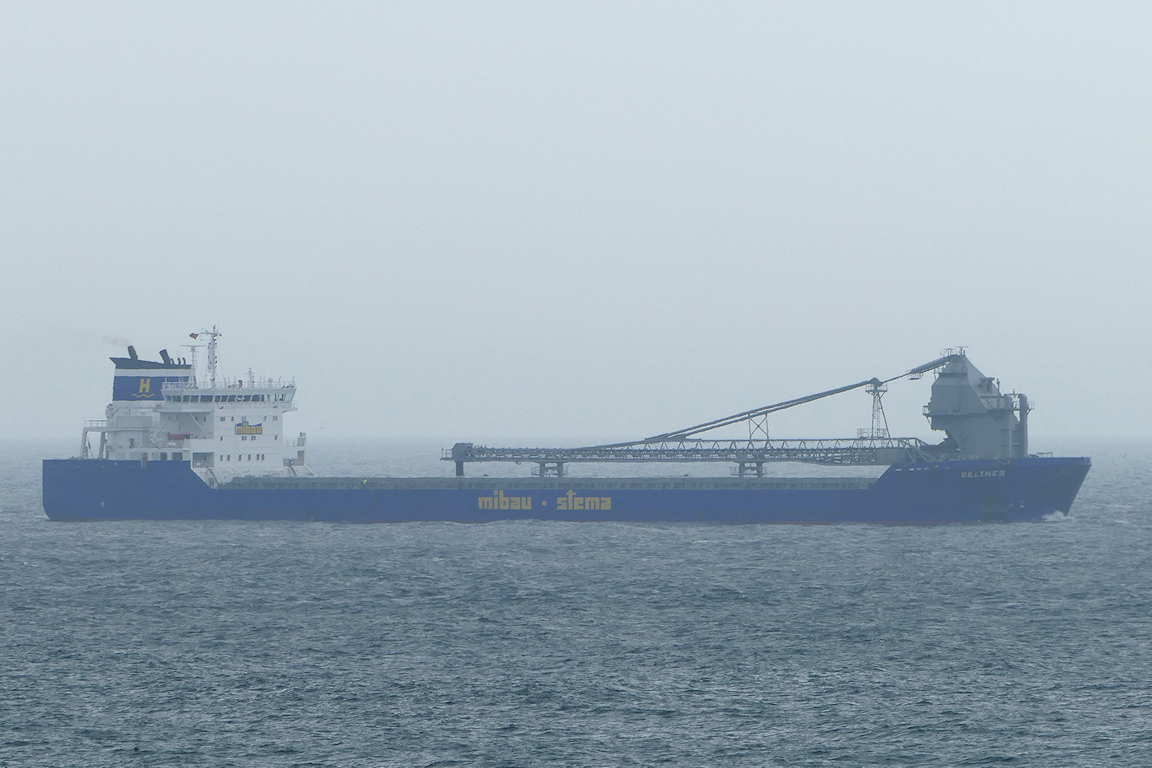 The Sietas built BELTNES arriving for the new harbour, long distance against the light.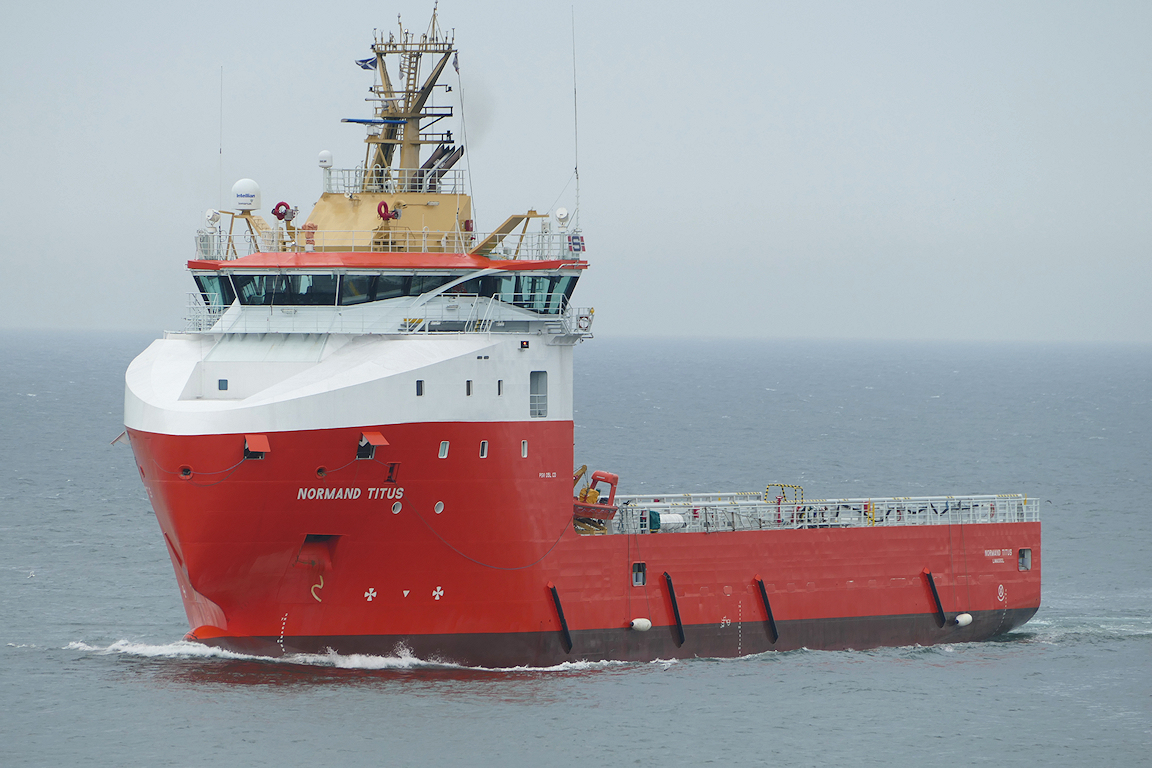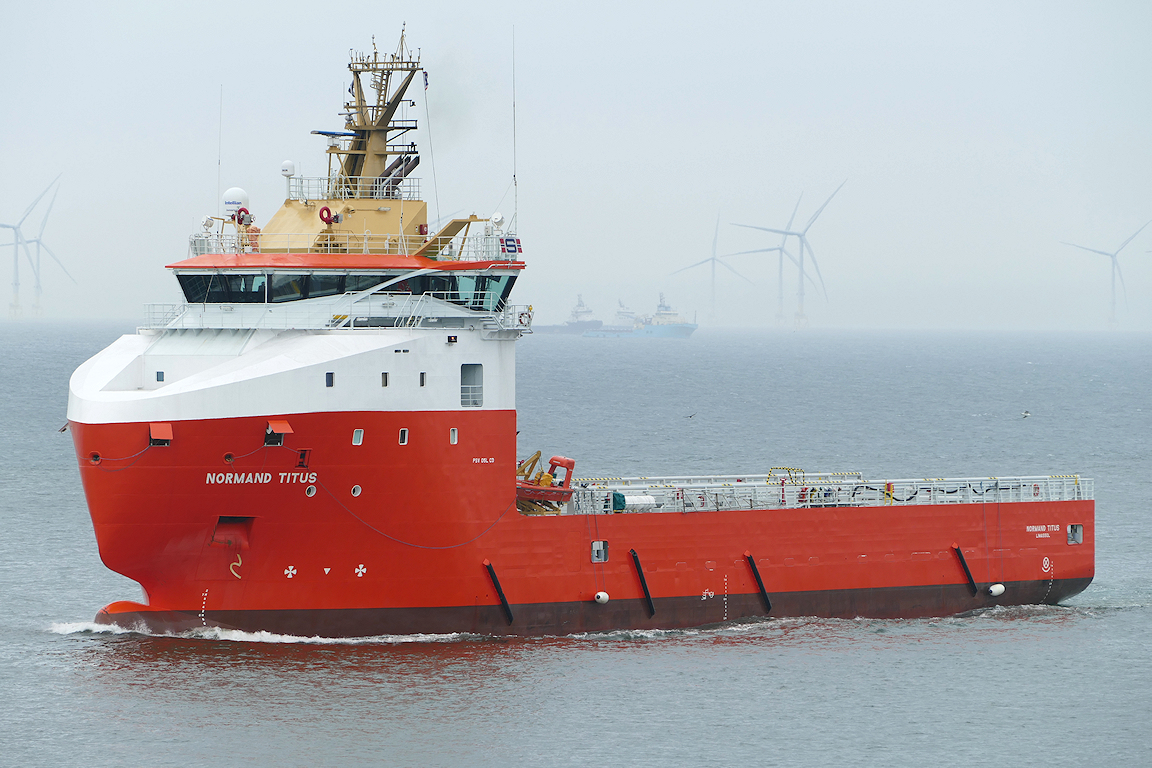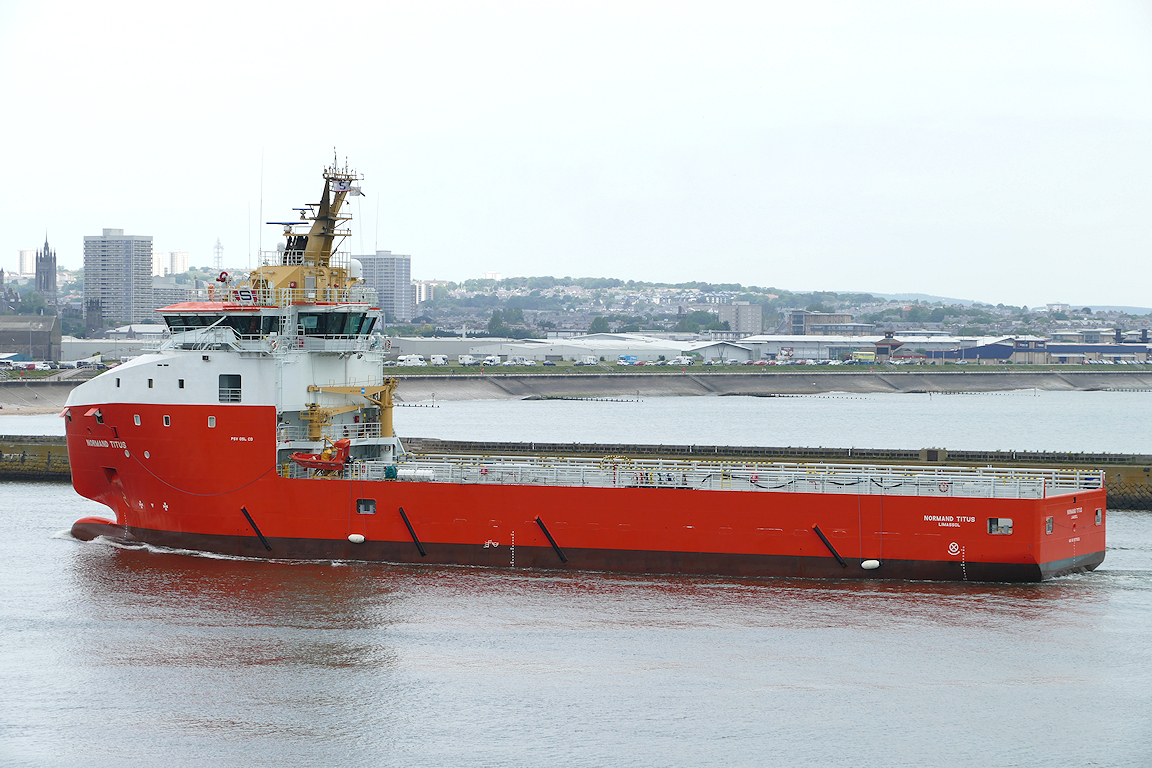 NORMAND TITUS arriving from the anchorage.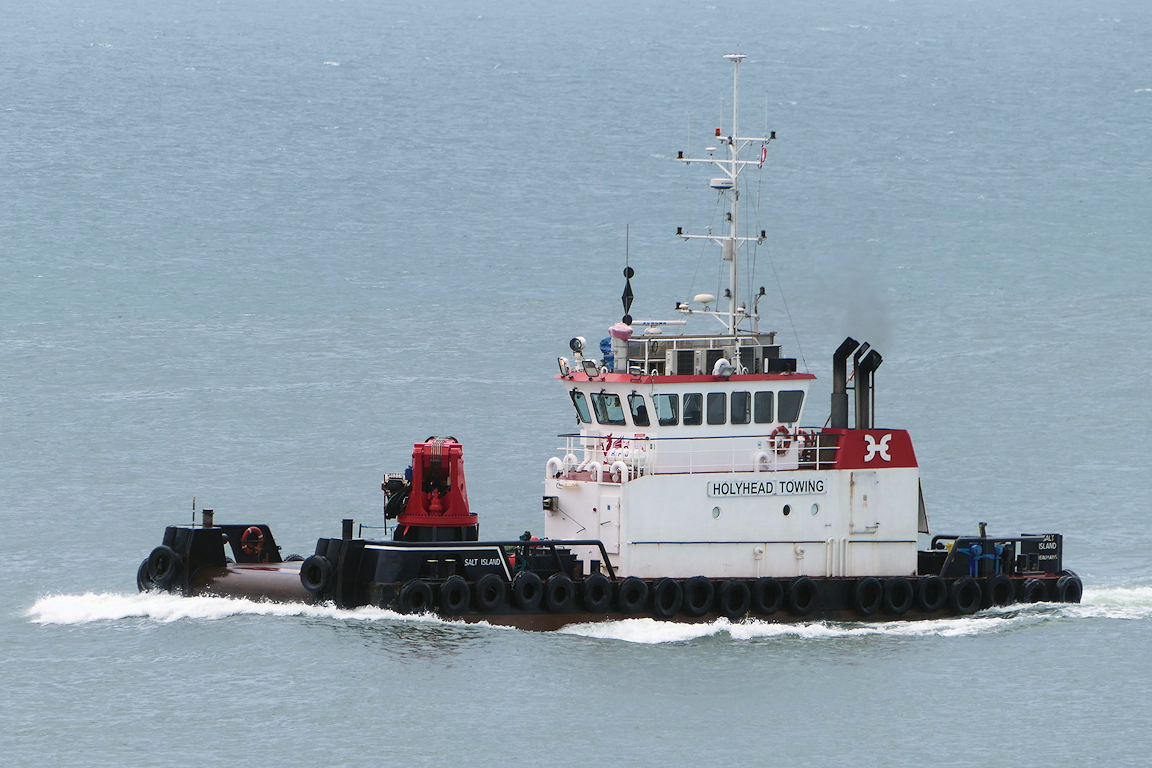 SALT ISLAND inward from the new harbour site.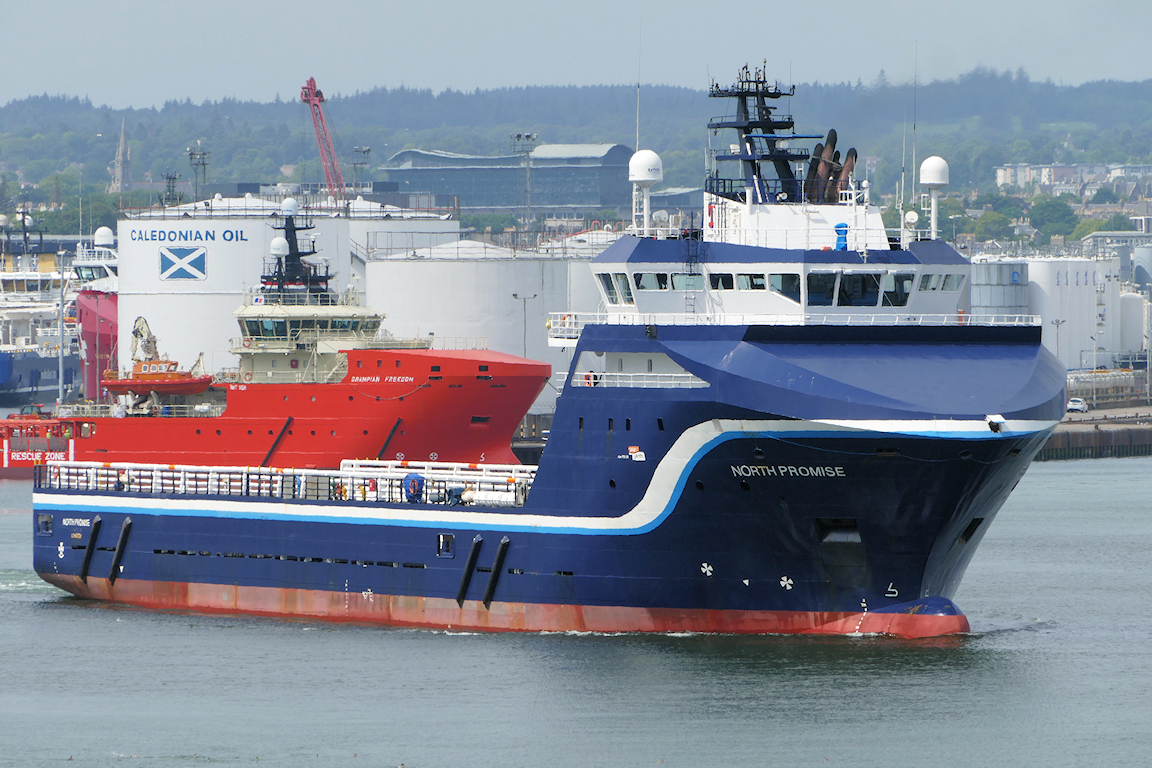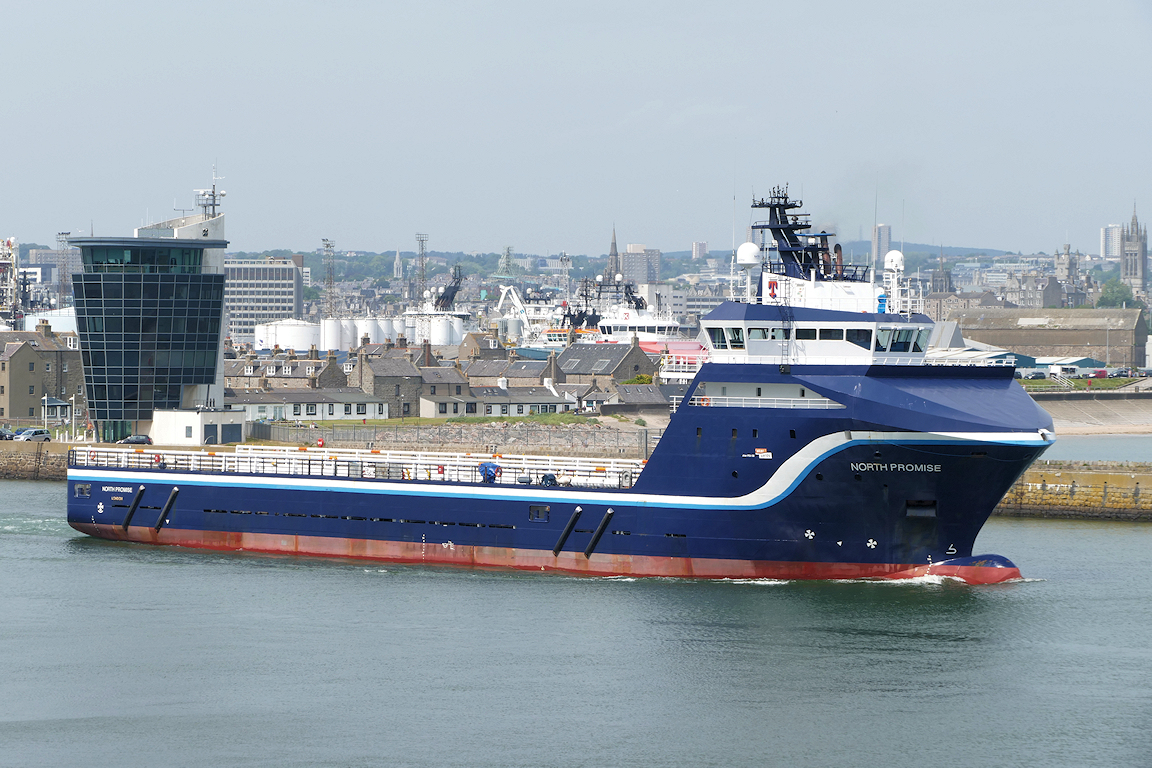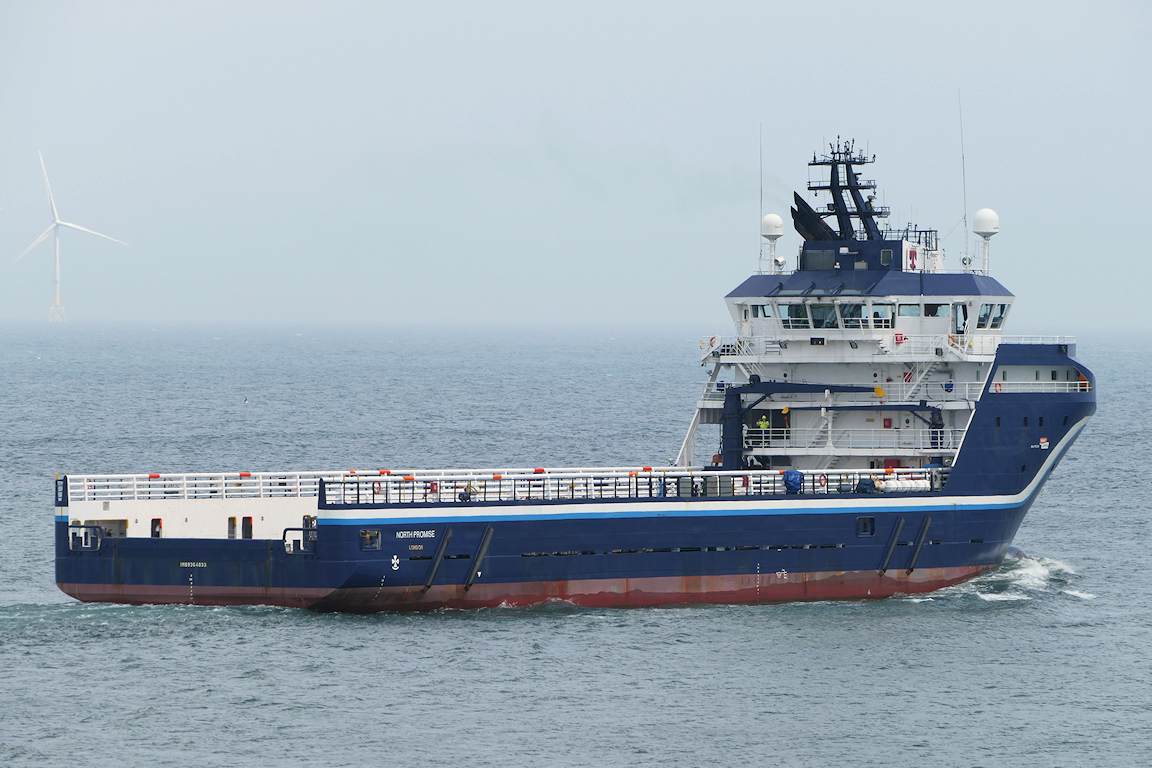 NORTH PROMISE sailing.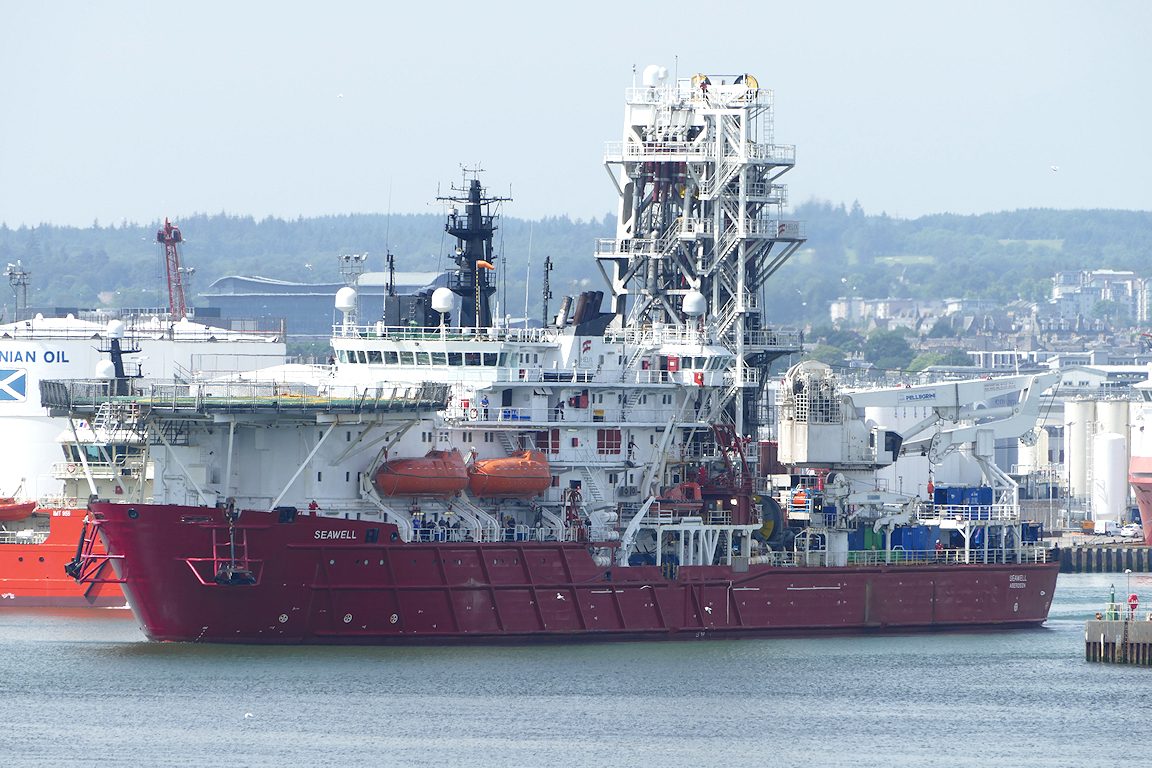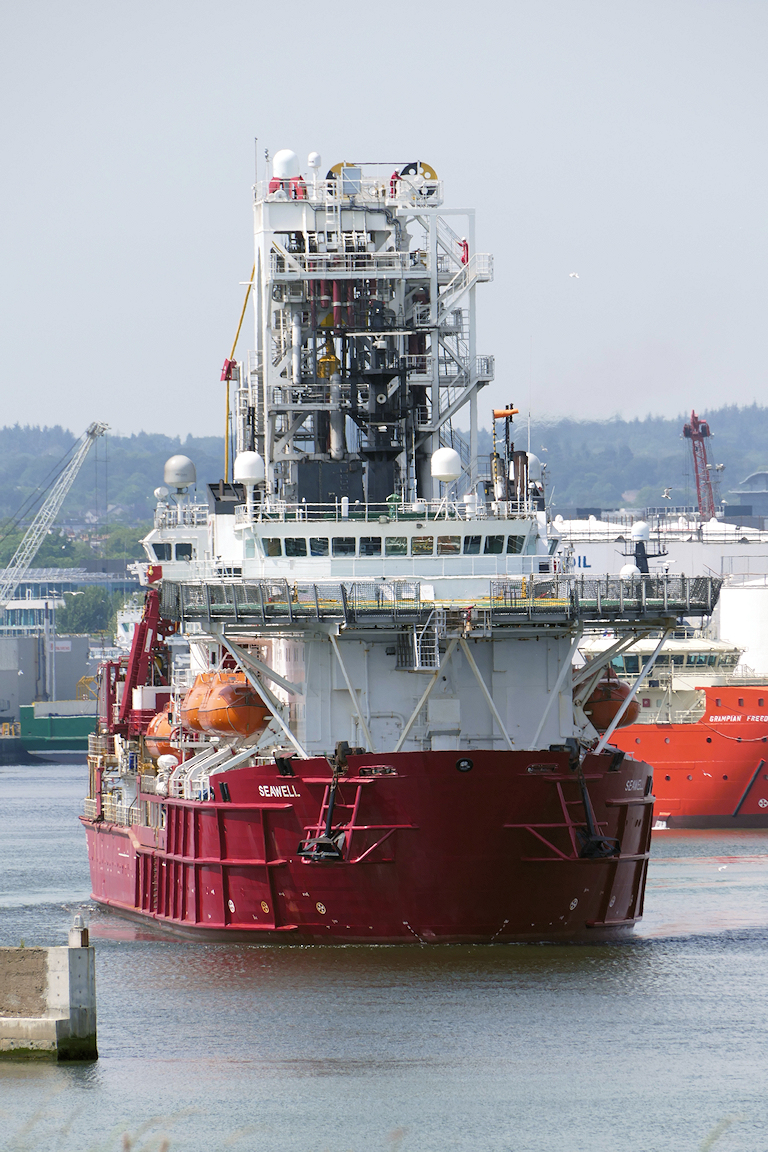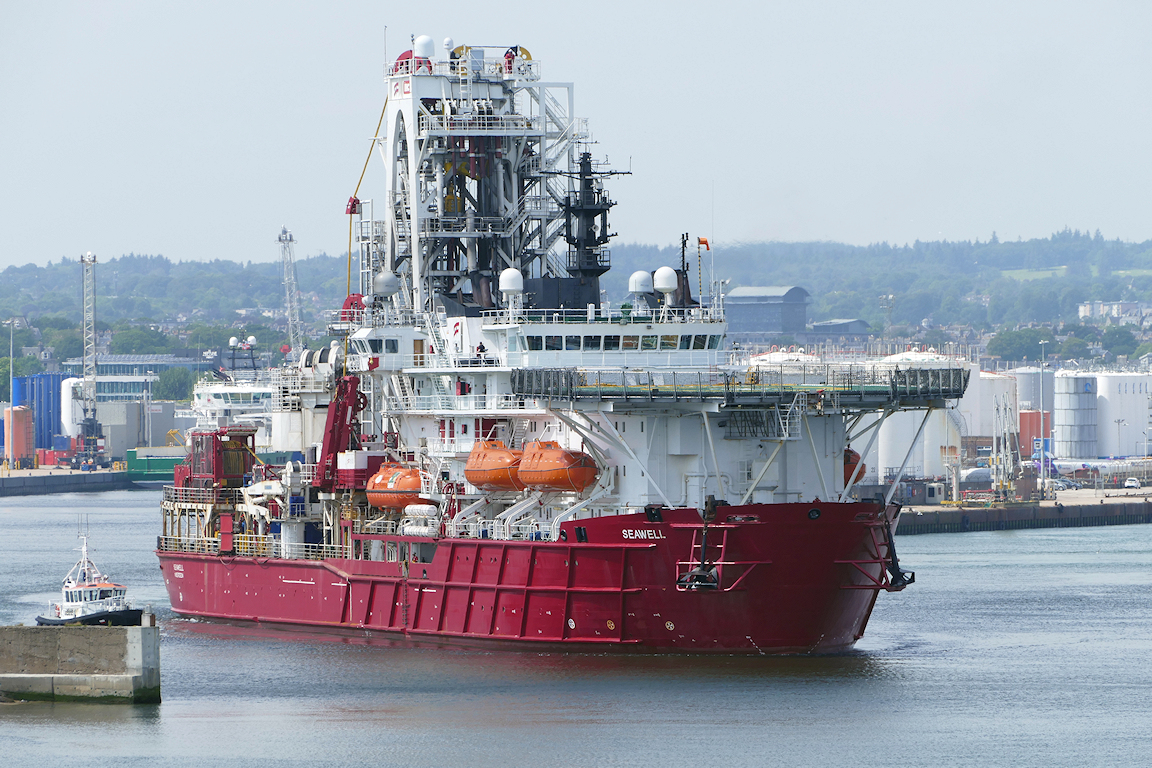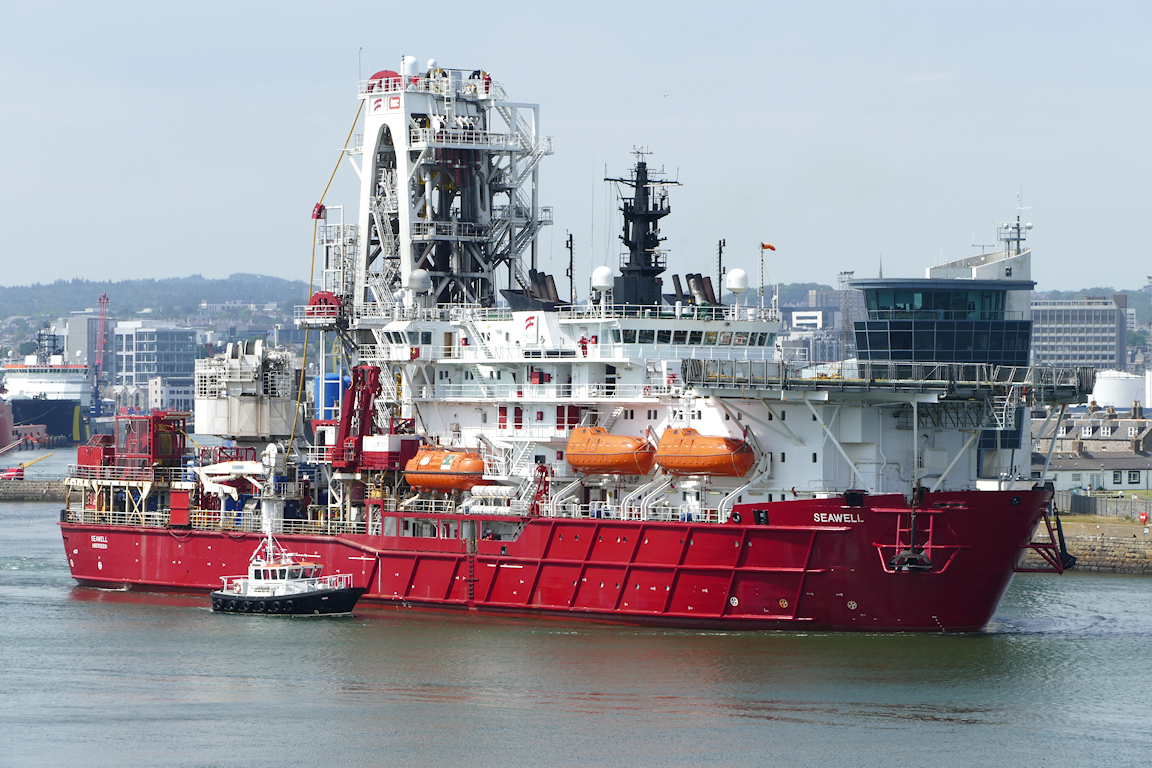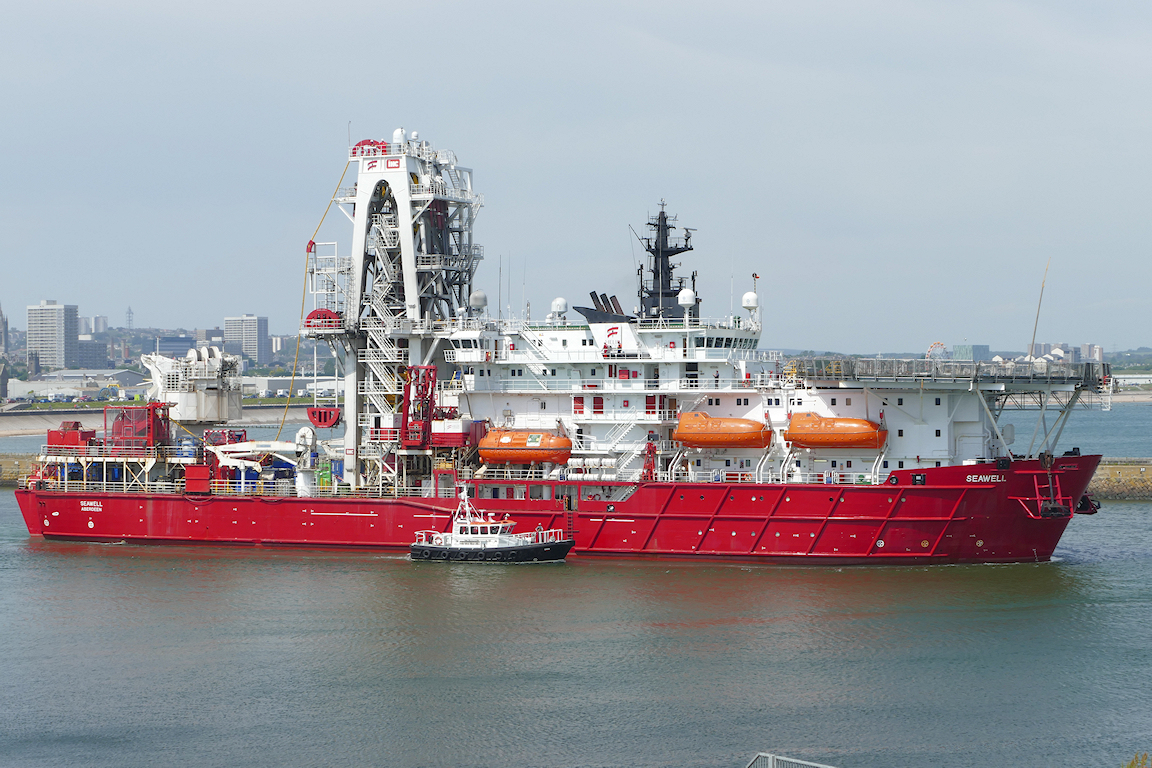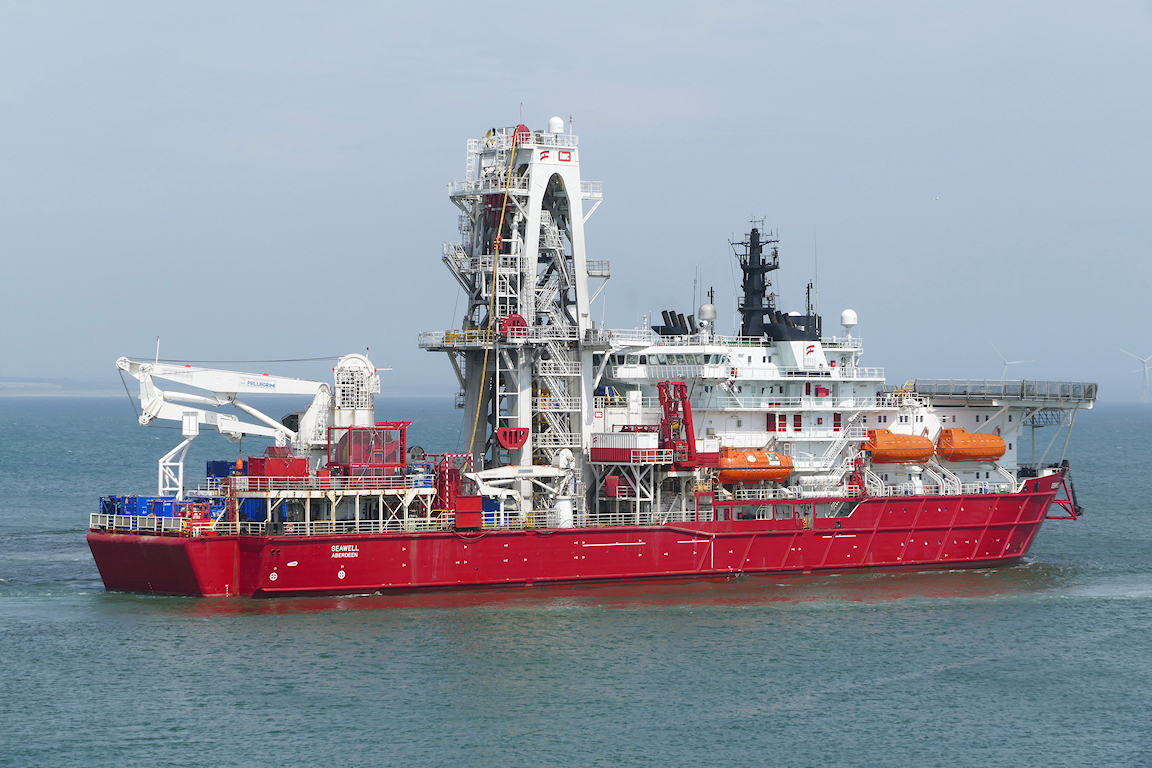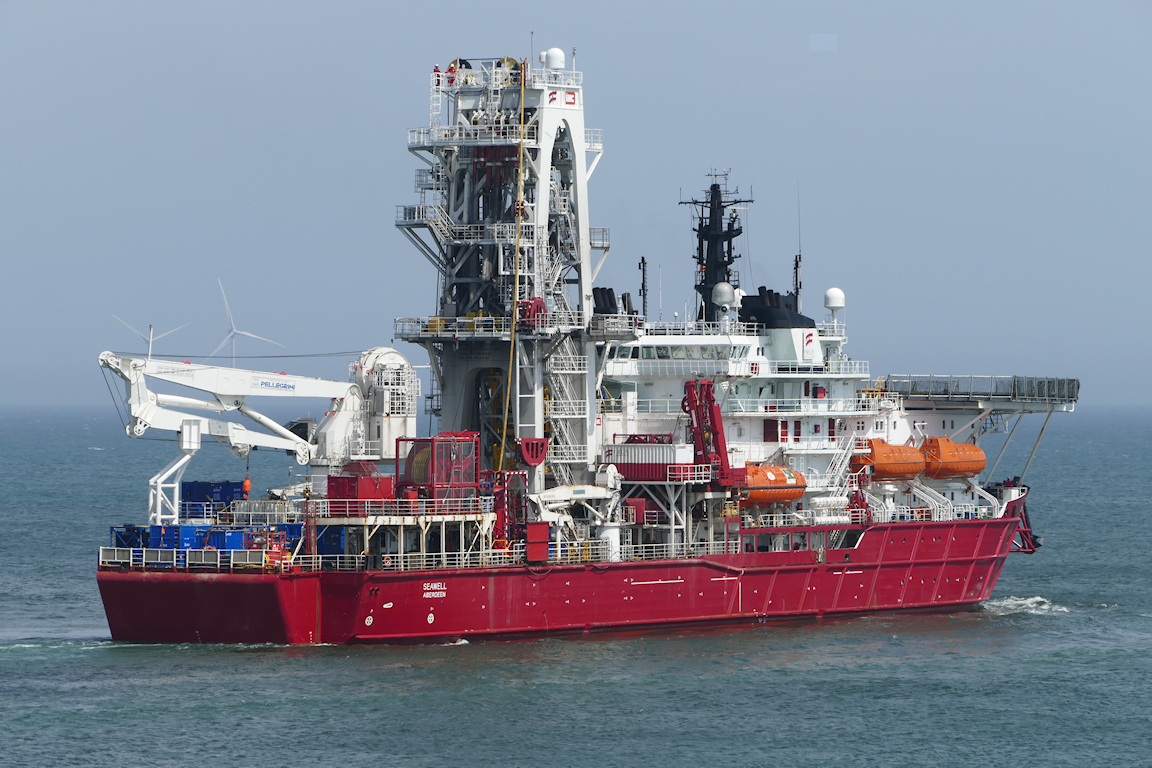 Next outward was the SEAWELL, a large diving support vessel.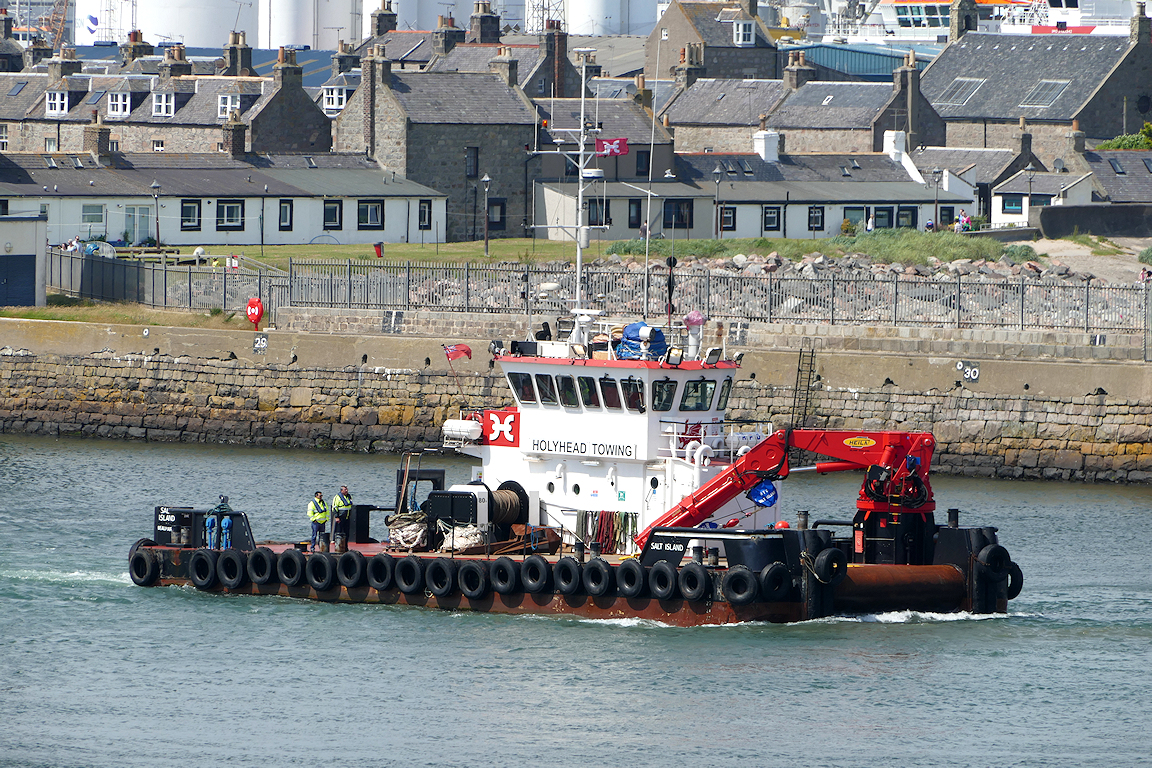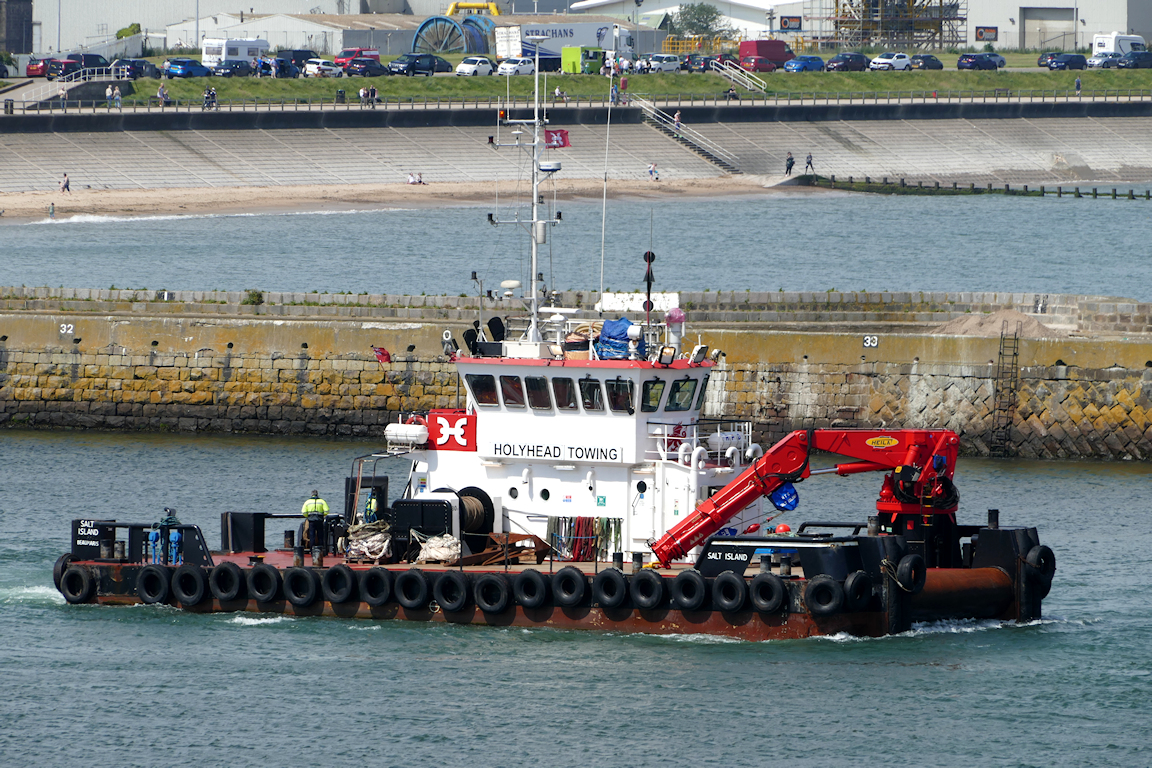 She was closely followed by the SALT ISLAND.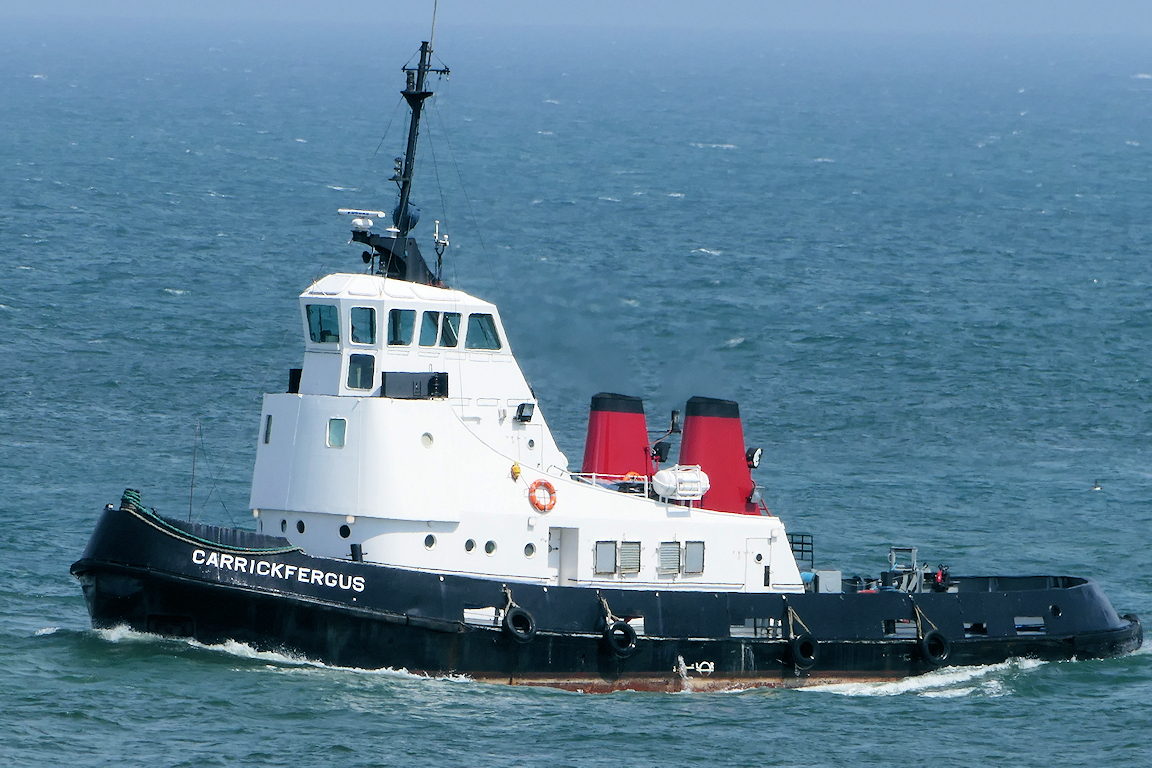 CARRICKFERGUS returning to port having moored the BELTNES in the new harbour.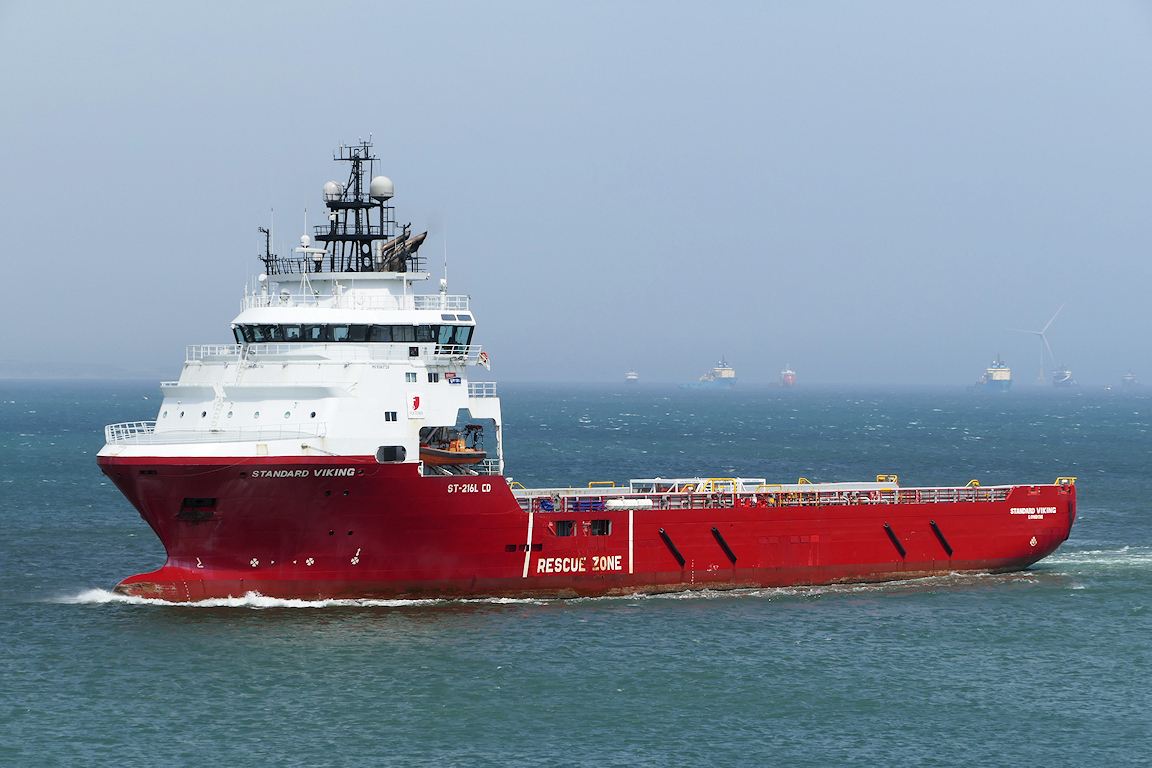 STANDARD VIKING was the next arrival.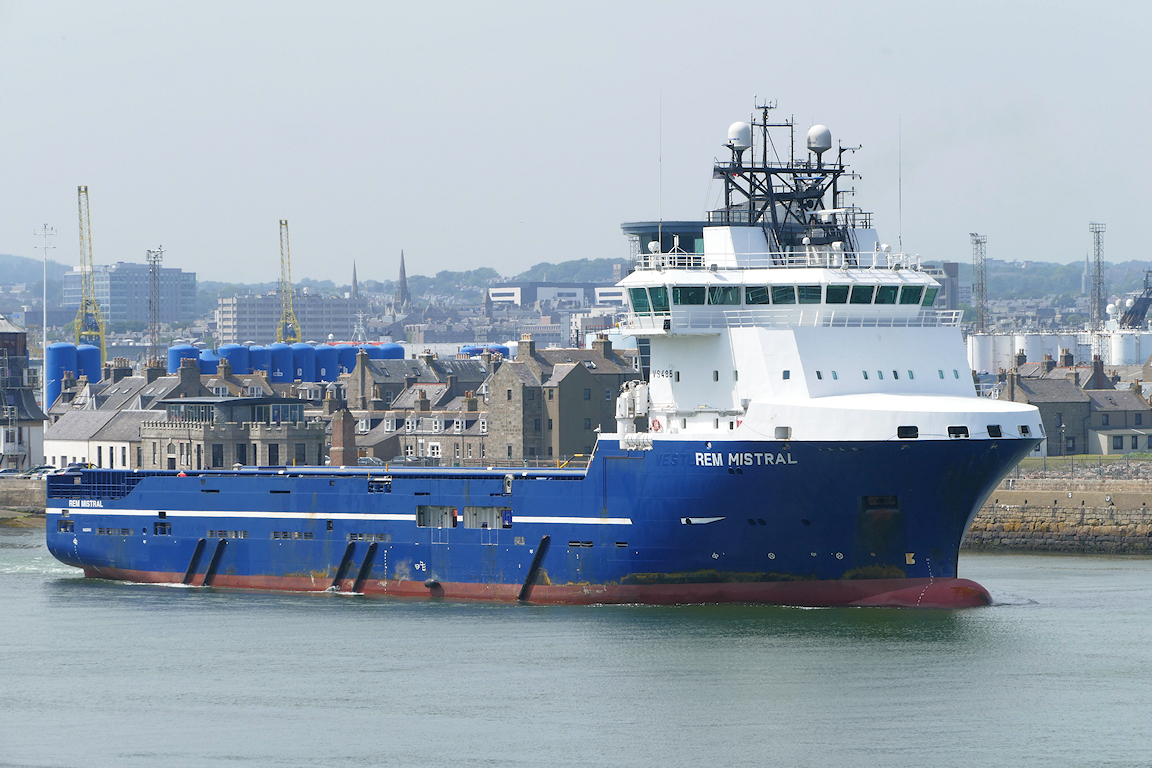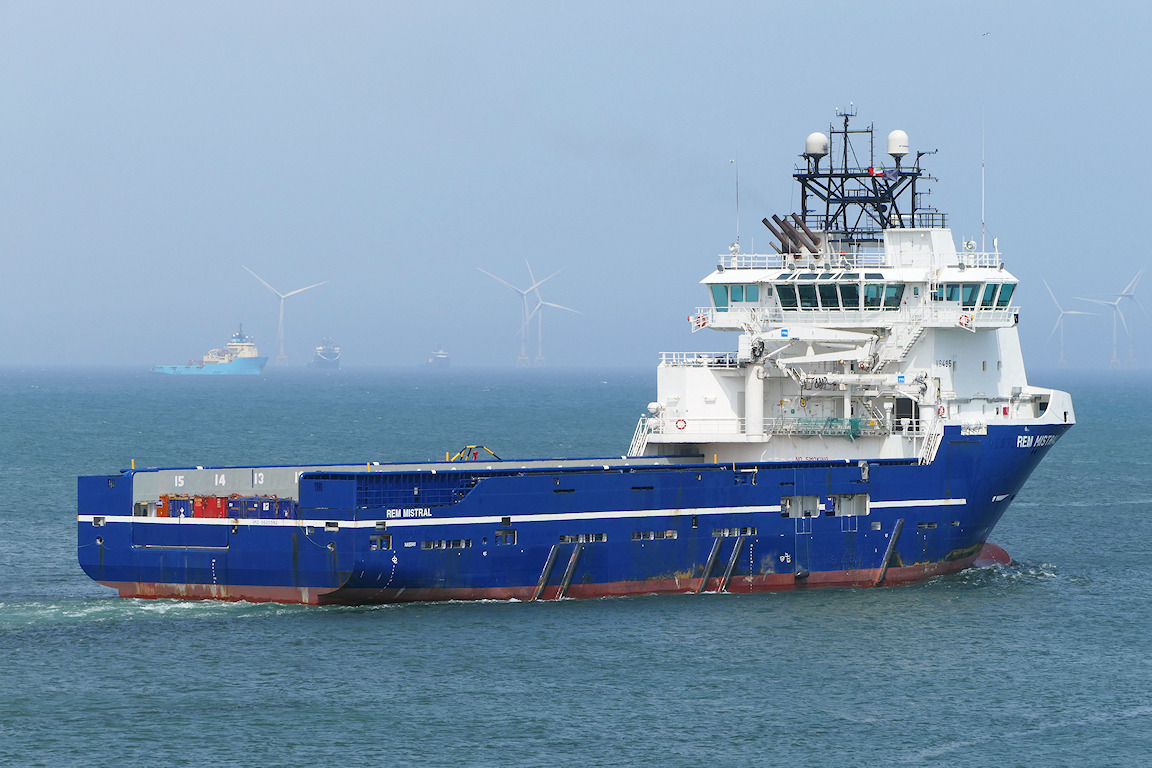 REM MISTRAL next outward.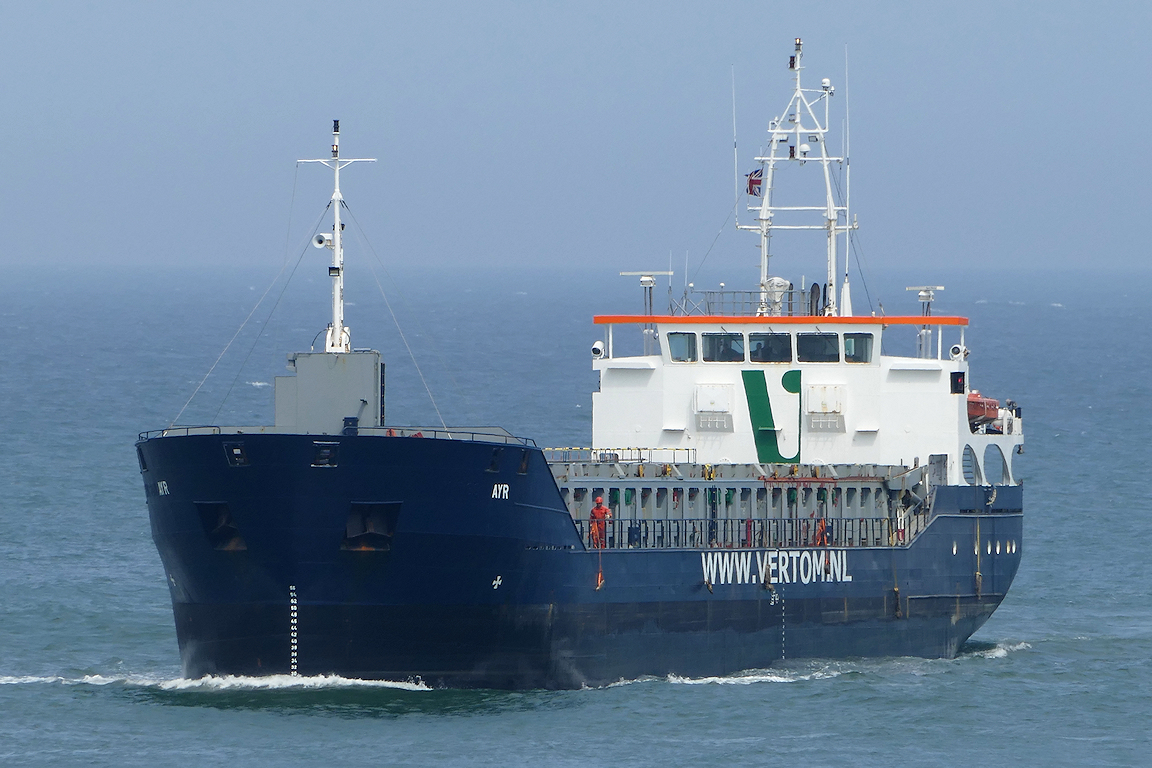 Arriving next, the AYR was to load scrap for Seville.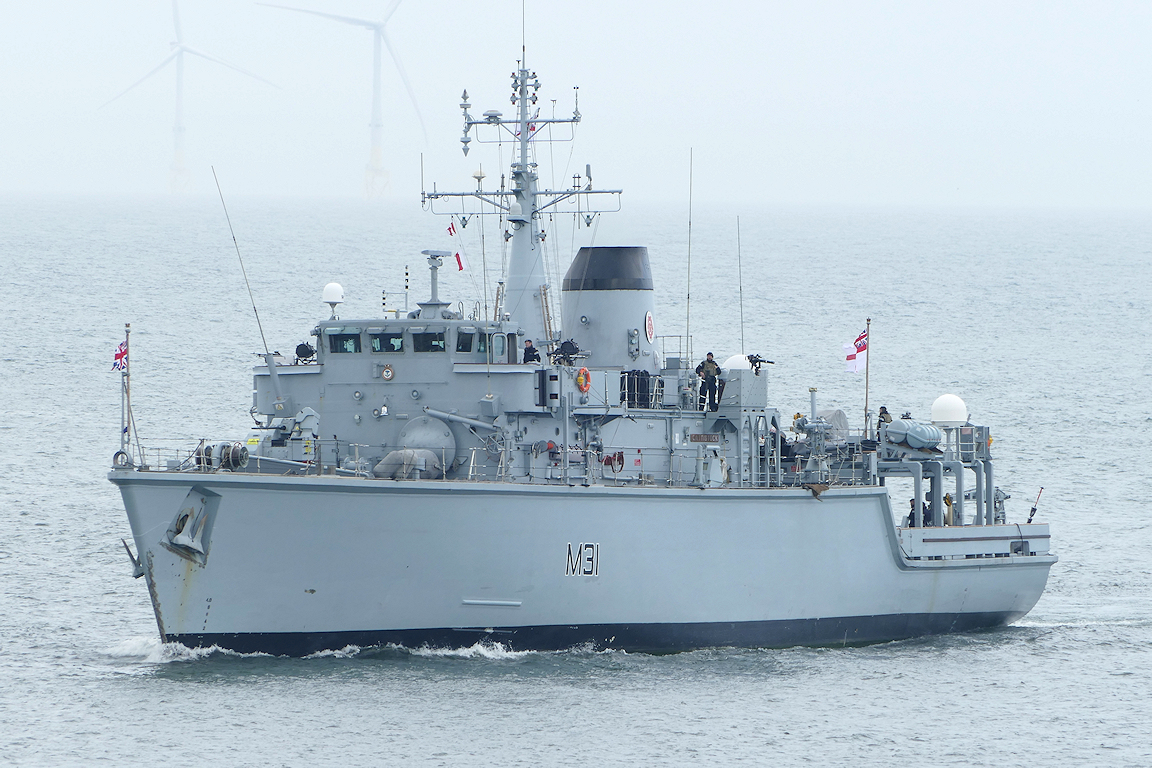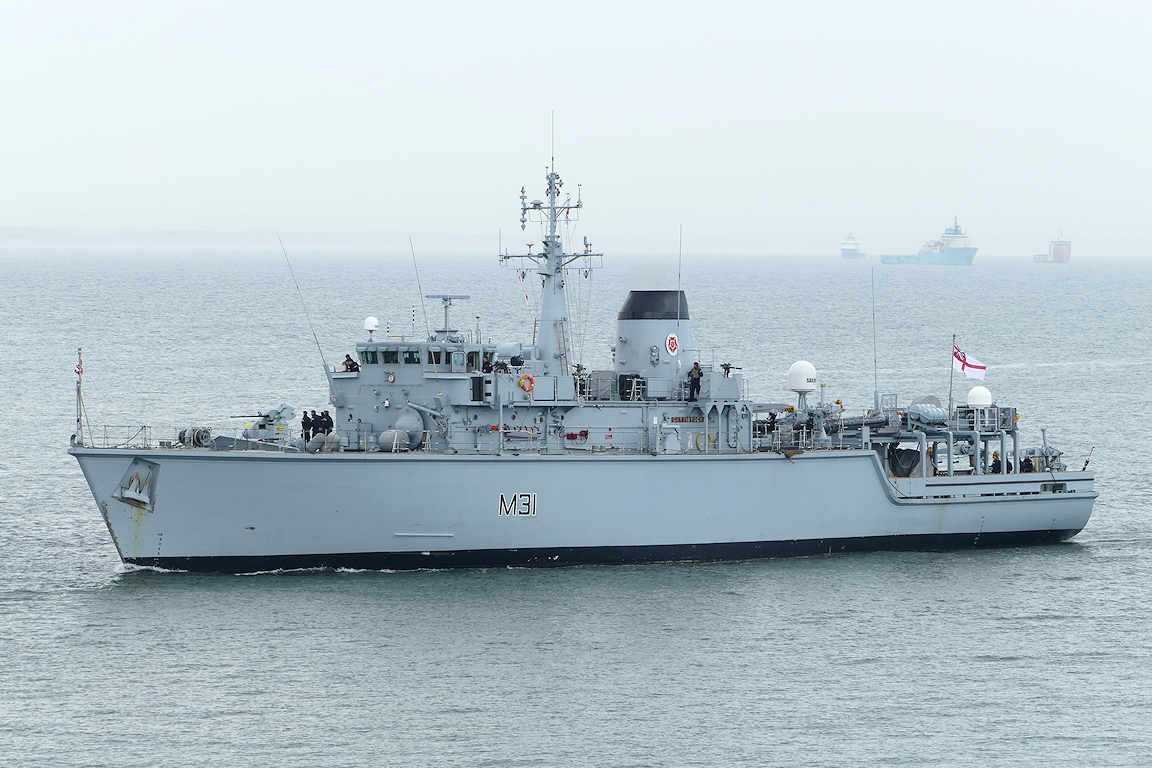 HMS CATTISTOCK next to arrive.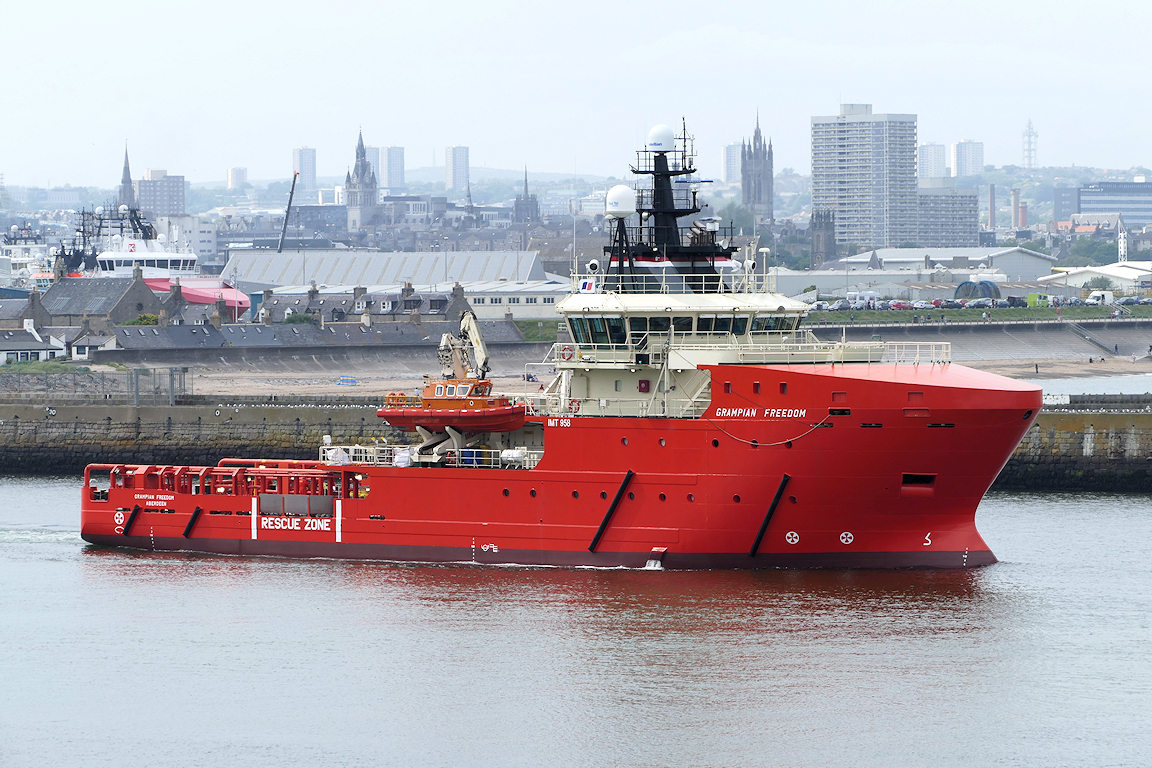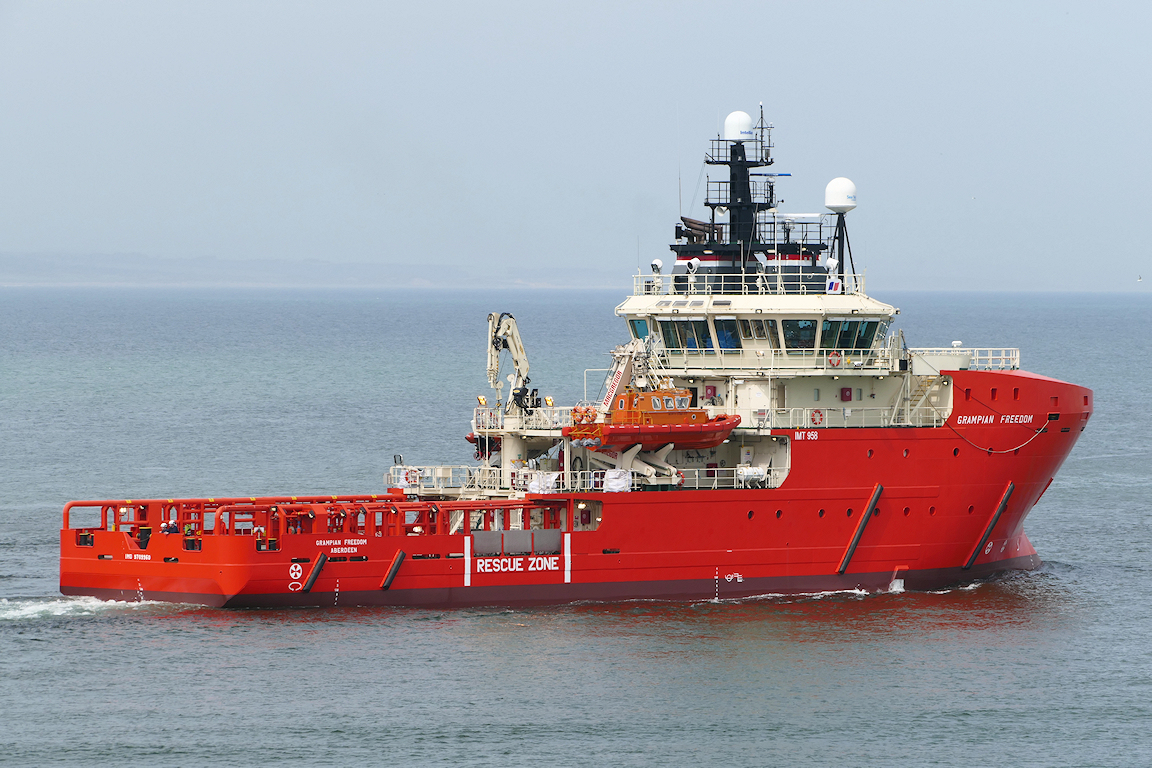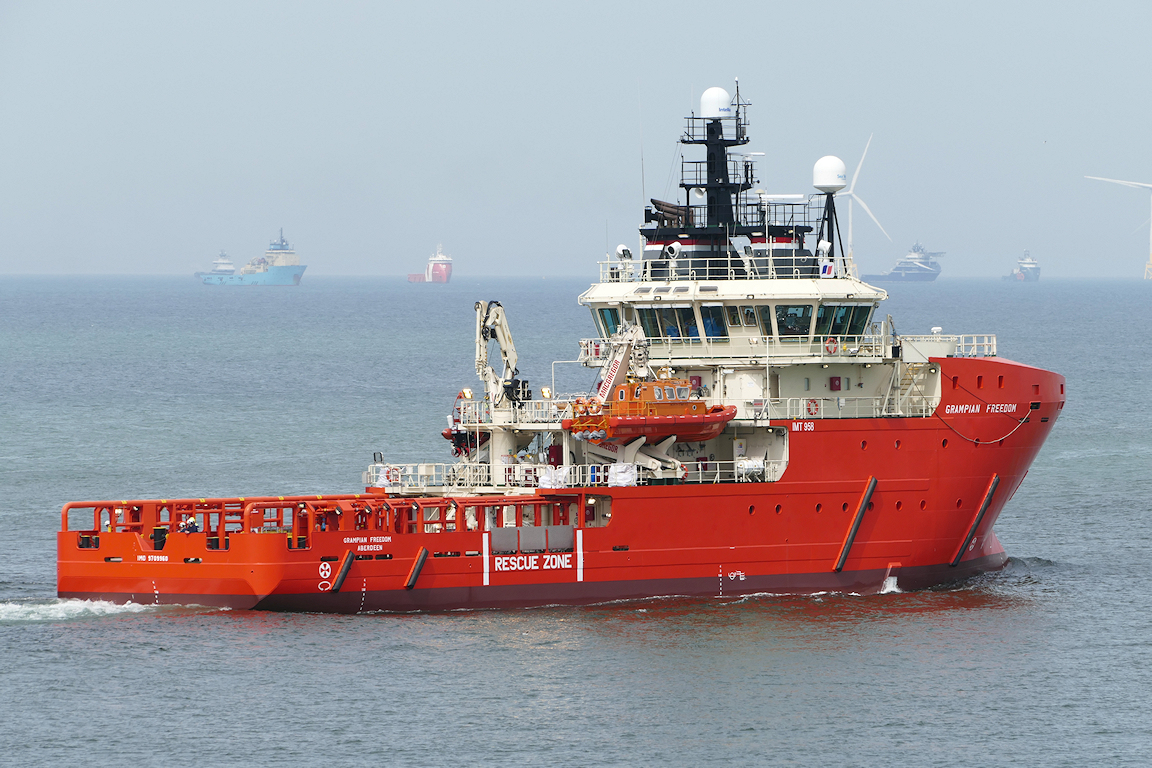 GRAMPIAN FREEDOM outward again.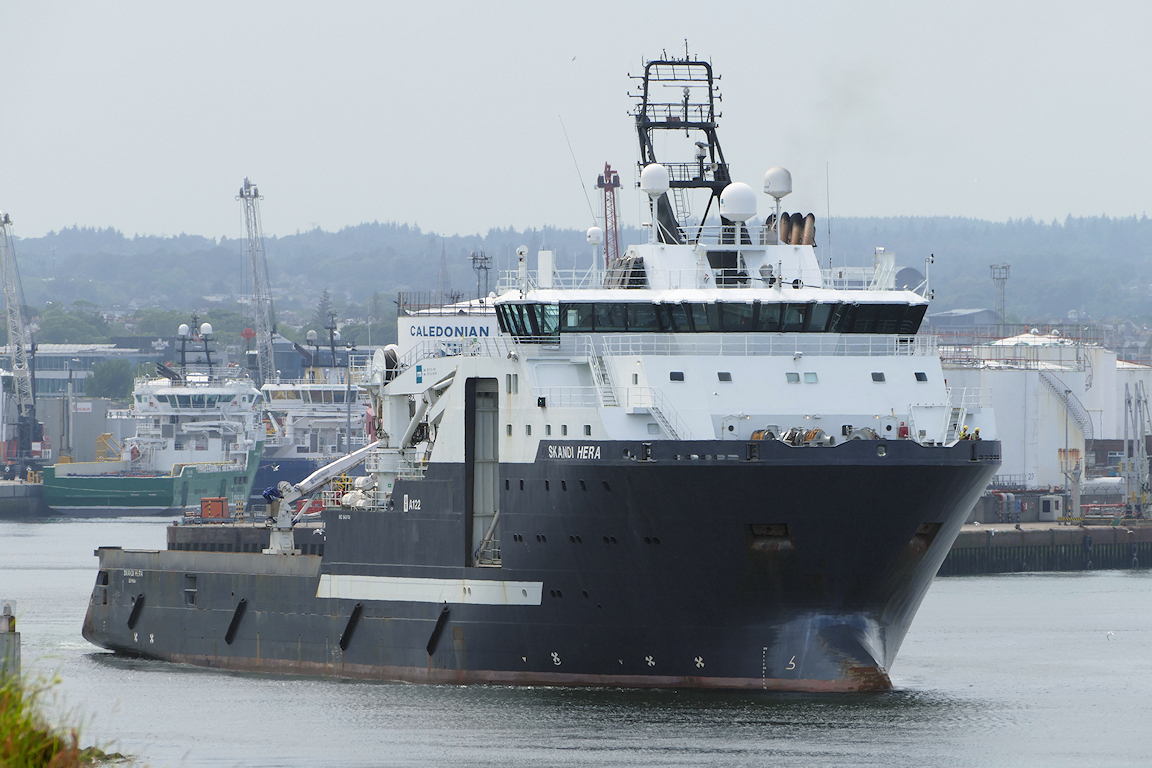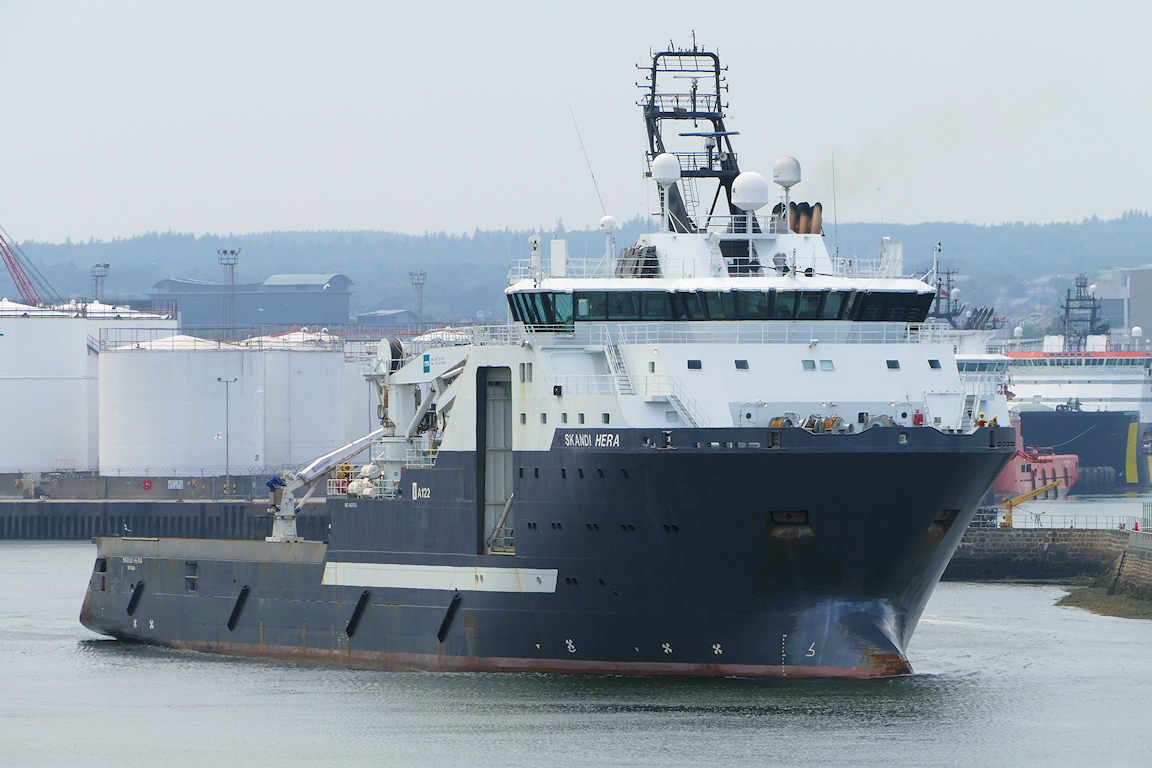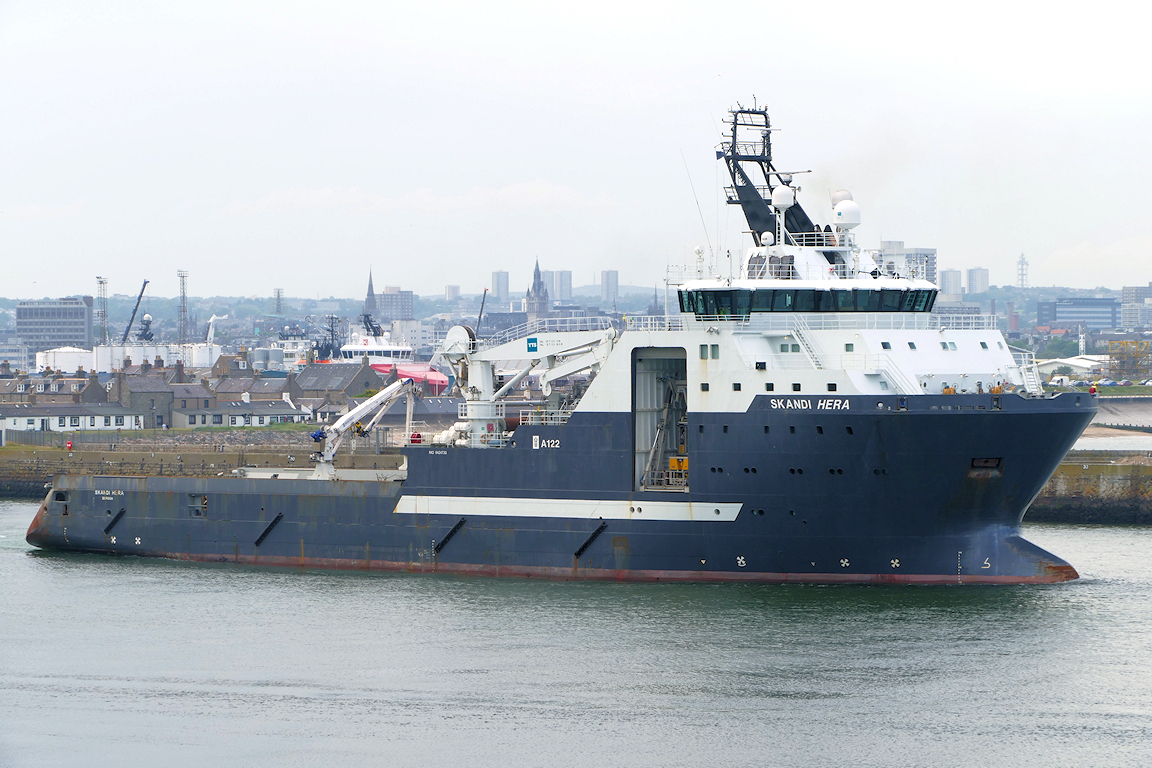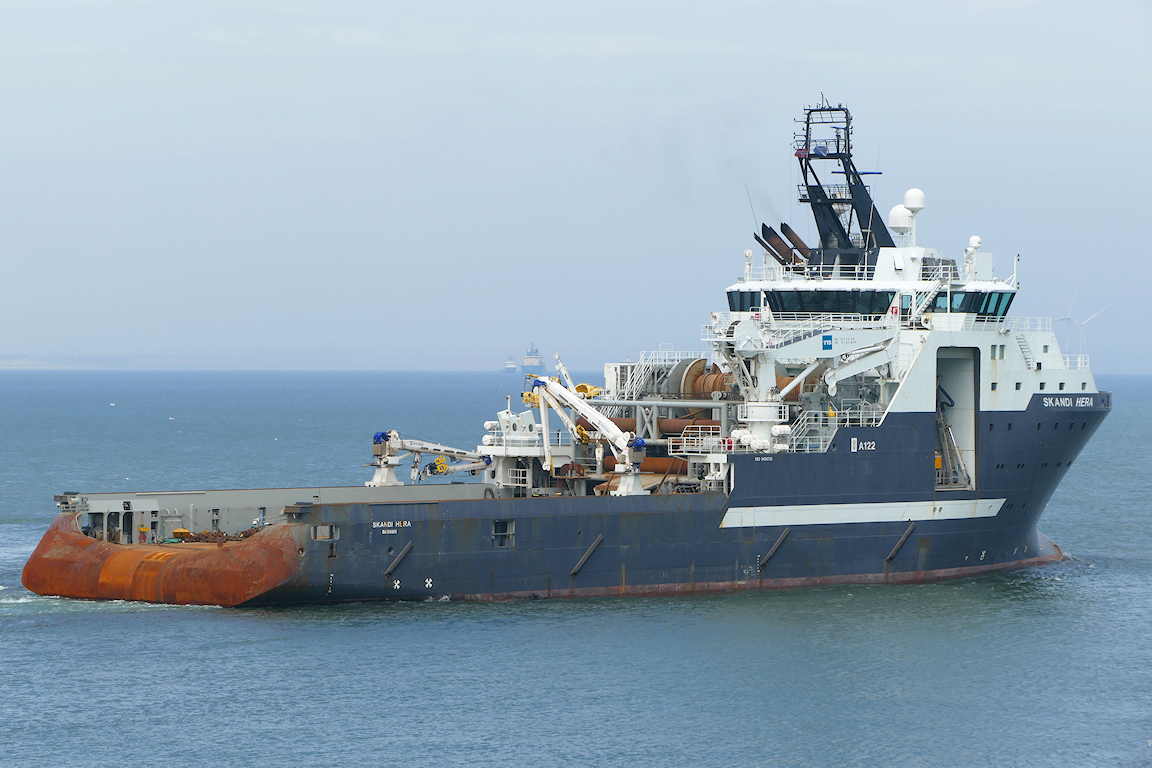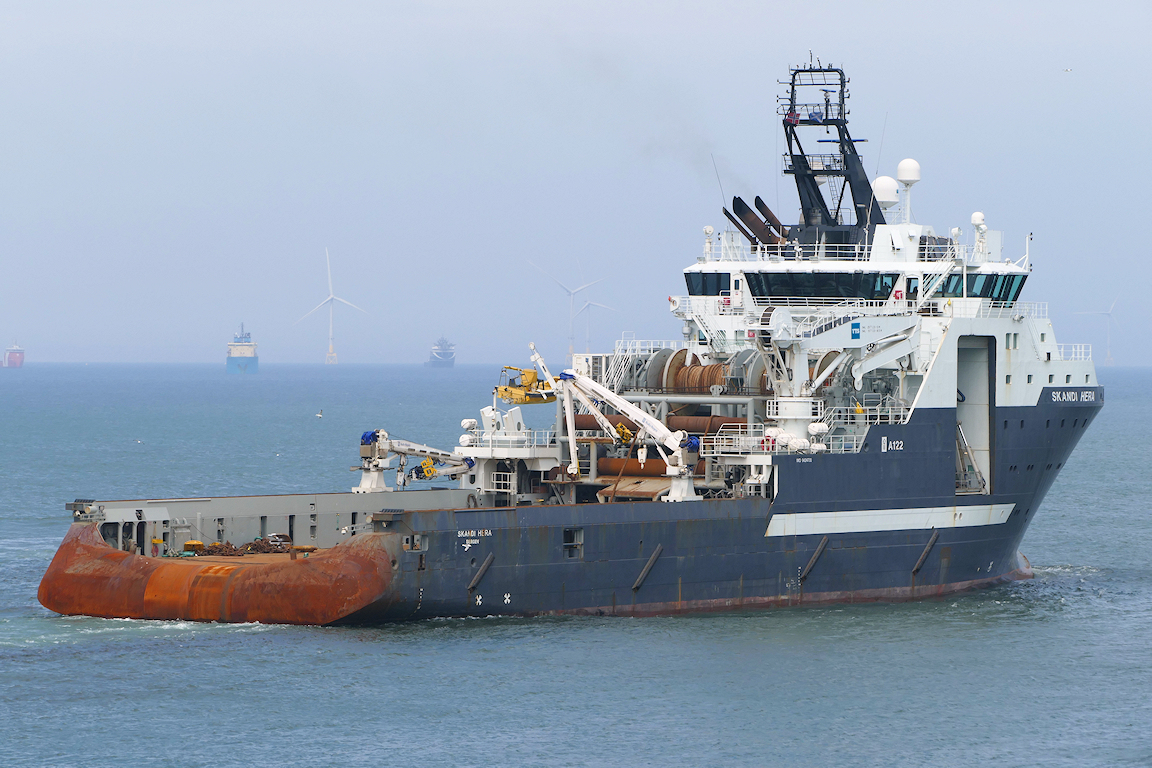 The SKANDI HERA was the last outward before I returned to the hotel.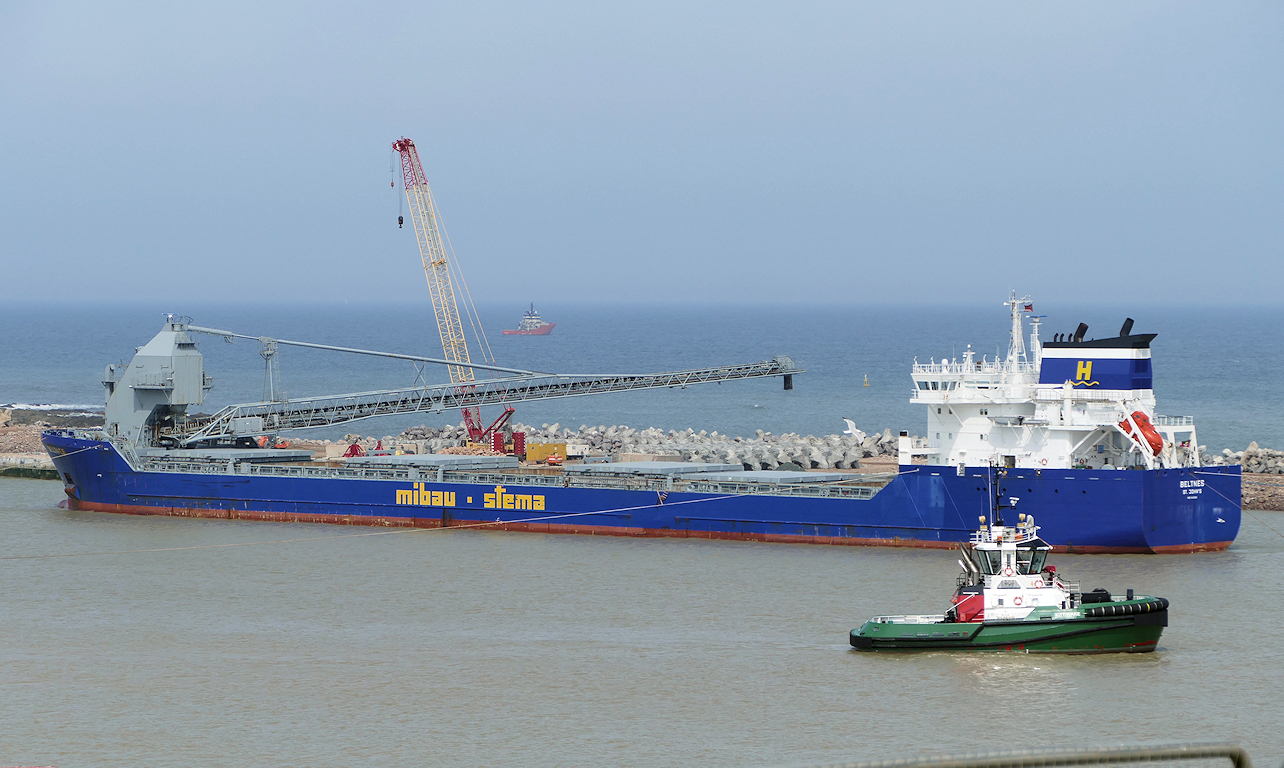 The BELTNES moored in the new harbour, taken over the security fence.