Another early morning, up at 05:00. Much brighter than yesterday with no fog bank off the coast.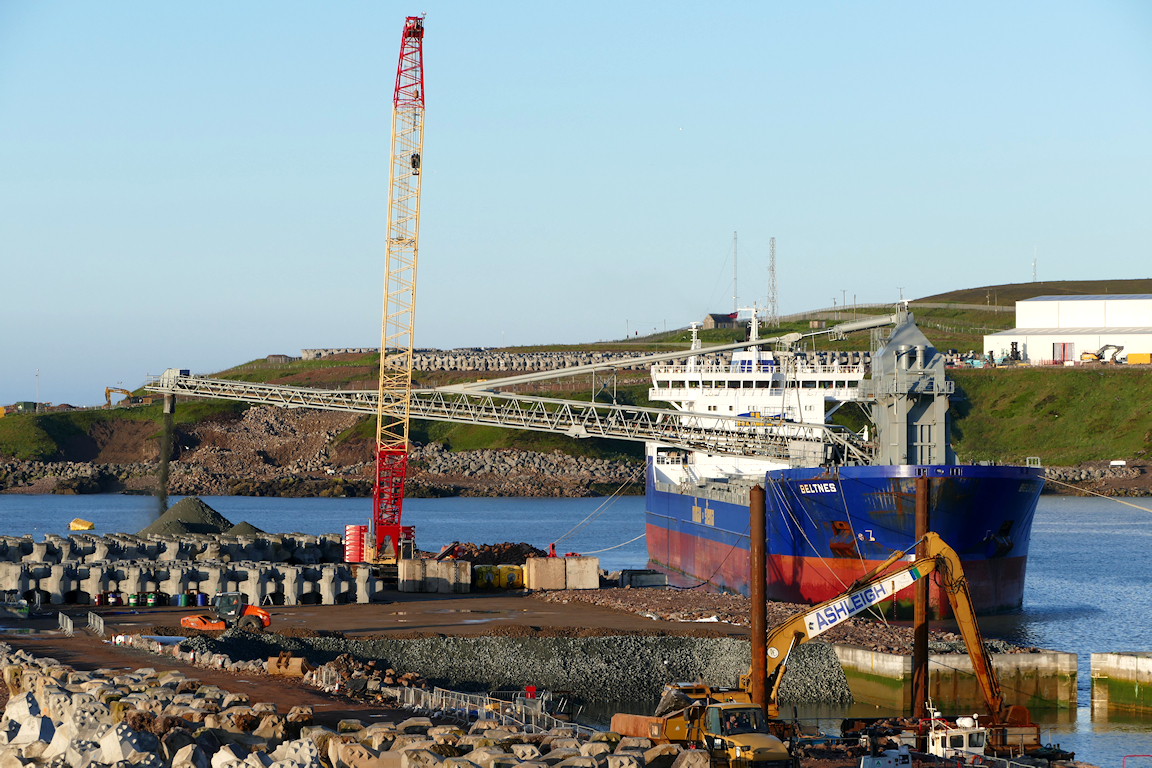 I headed straight to the new South harbour site, this was the best view possible of the BELTNES unloading.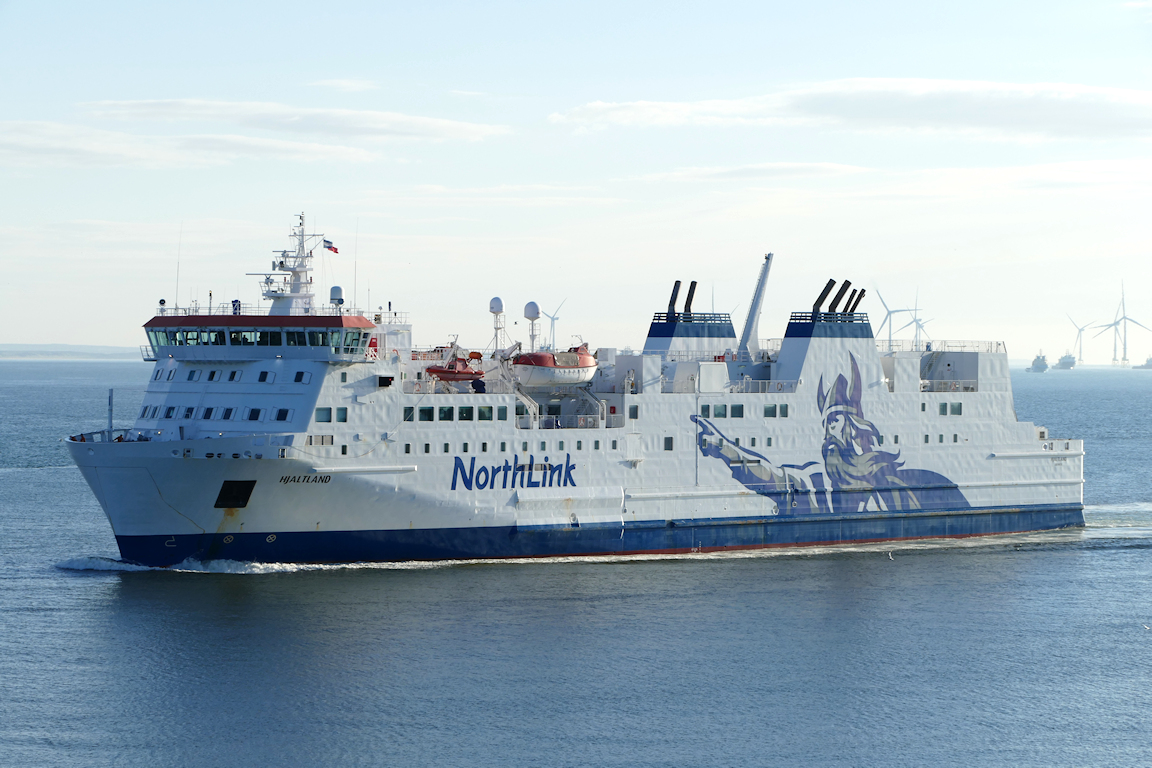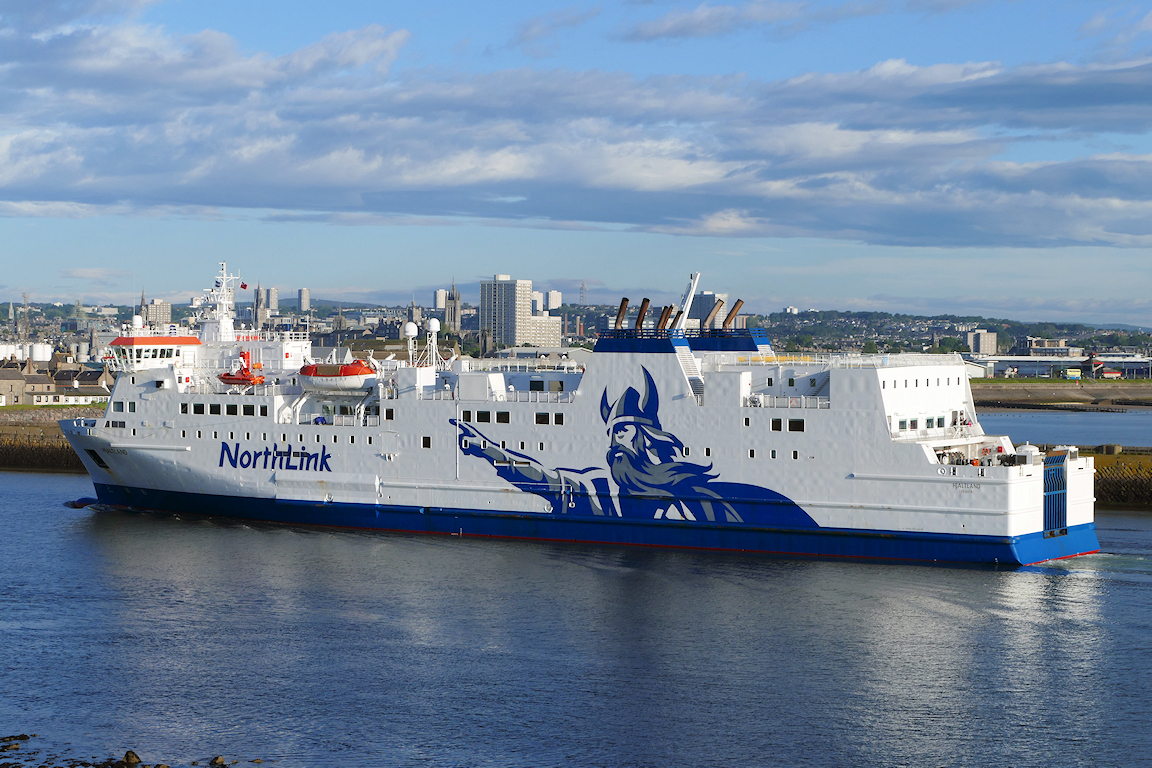 HJALTLAND was the first movement caught.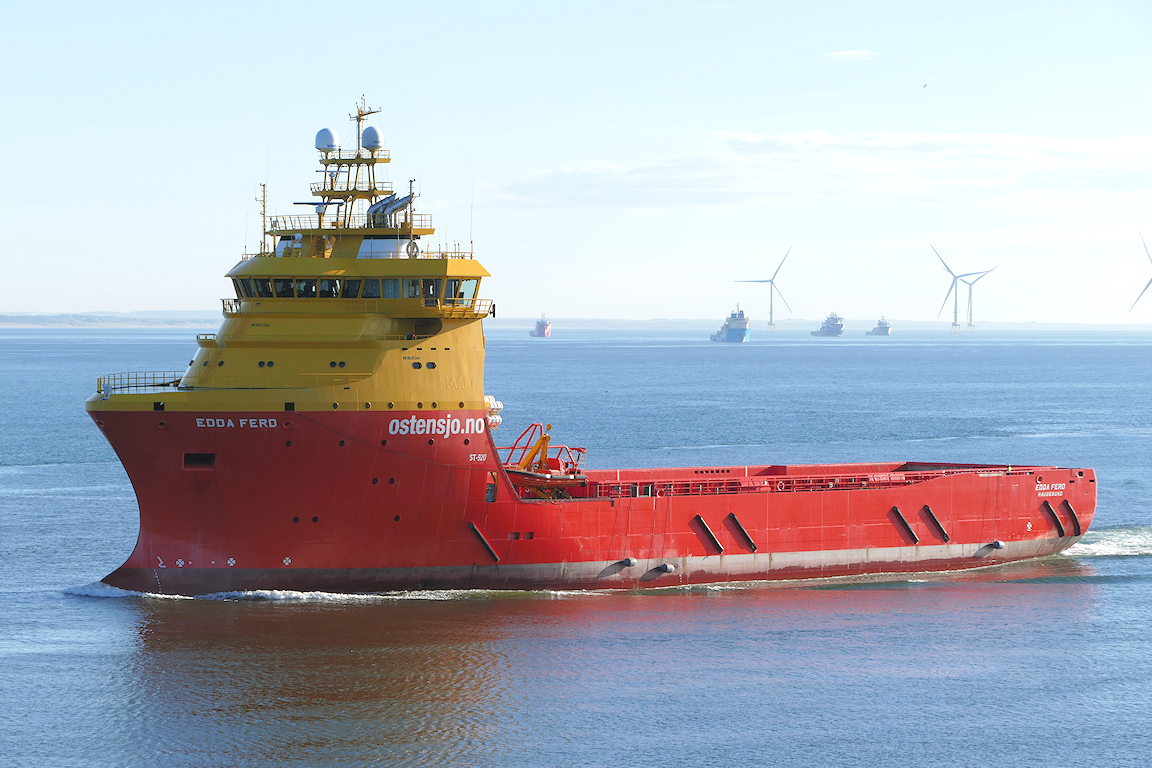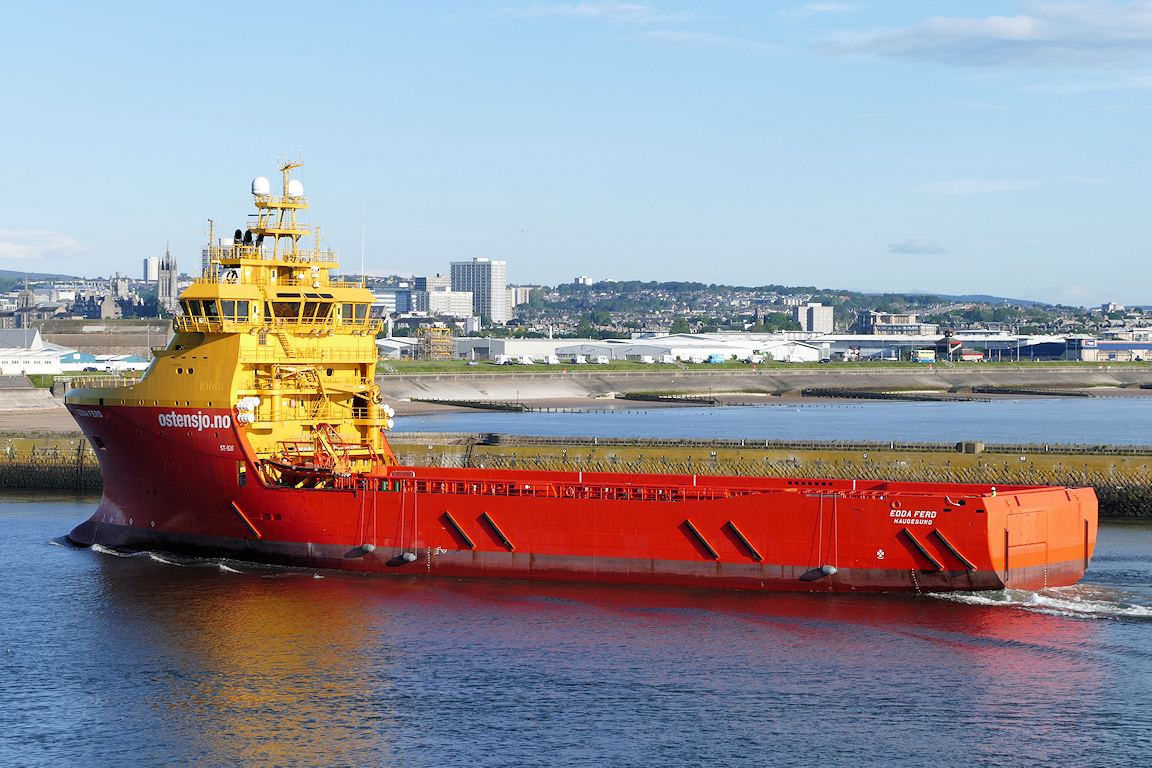 Next in was the EDDA FERD.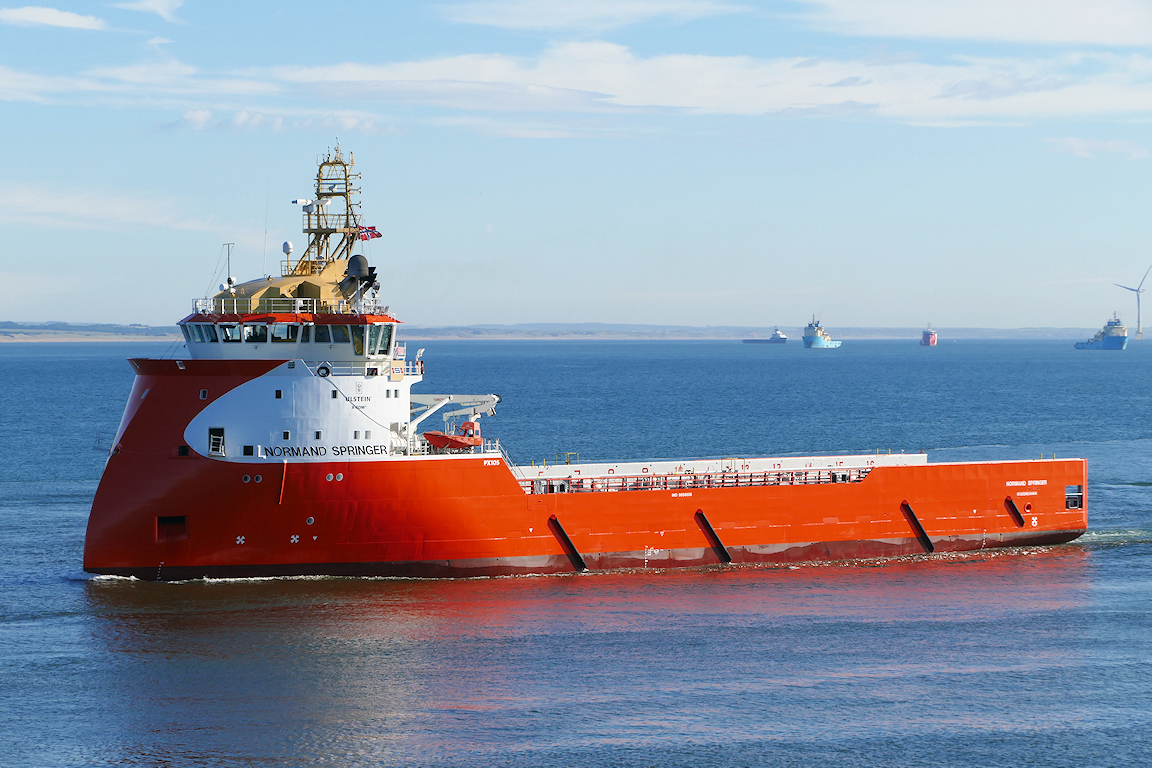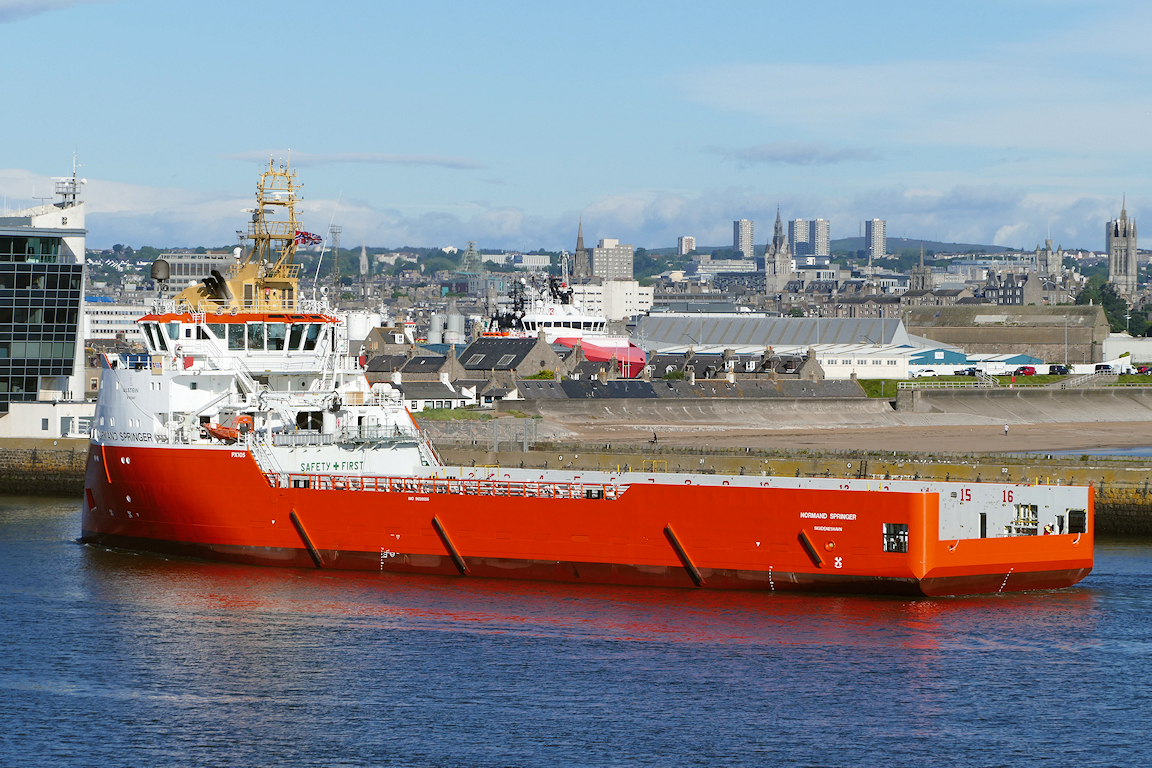 Another new to me, the NORMAND SPRINGER.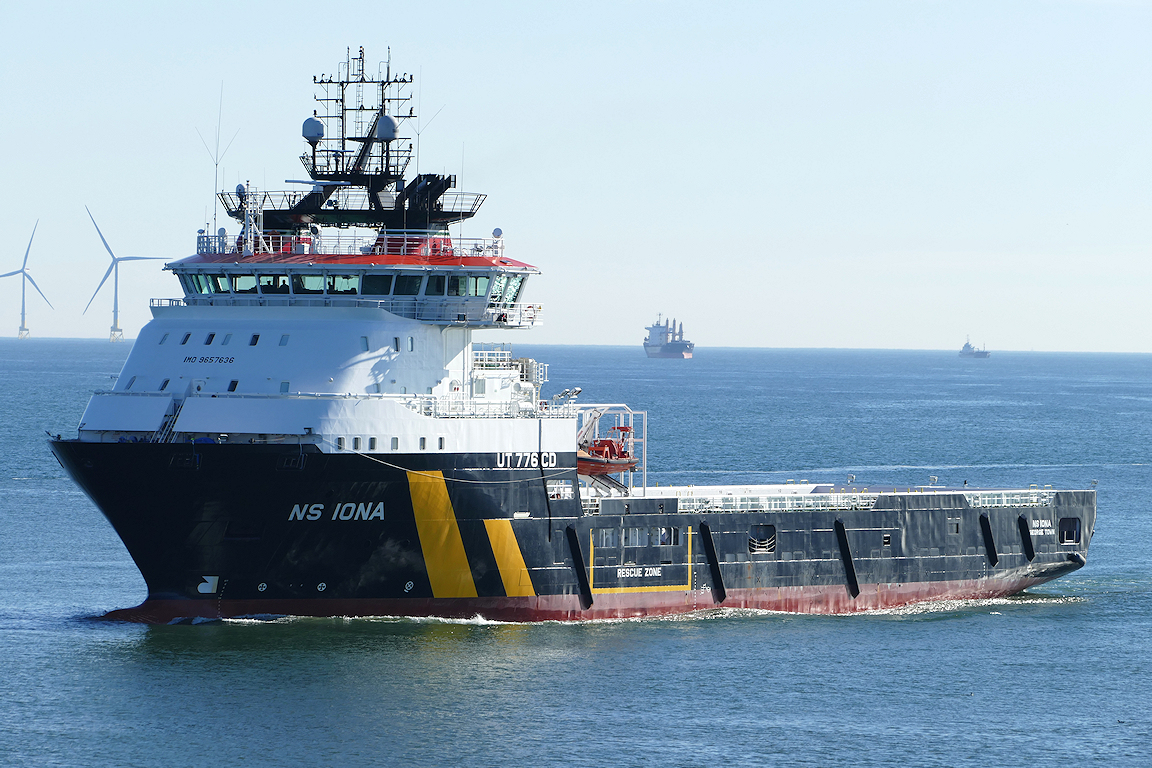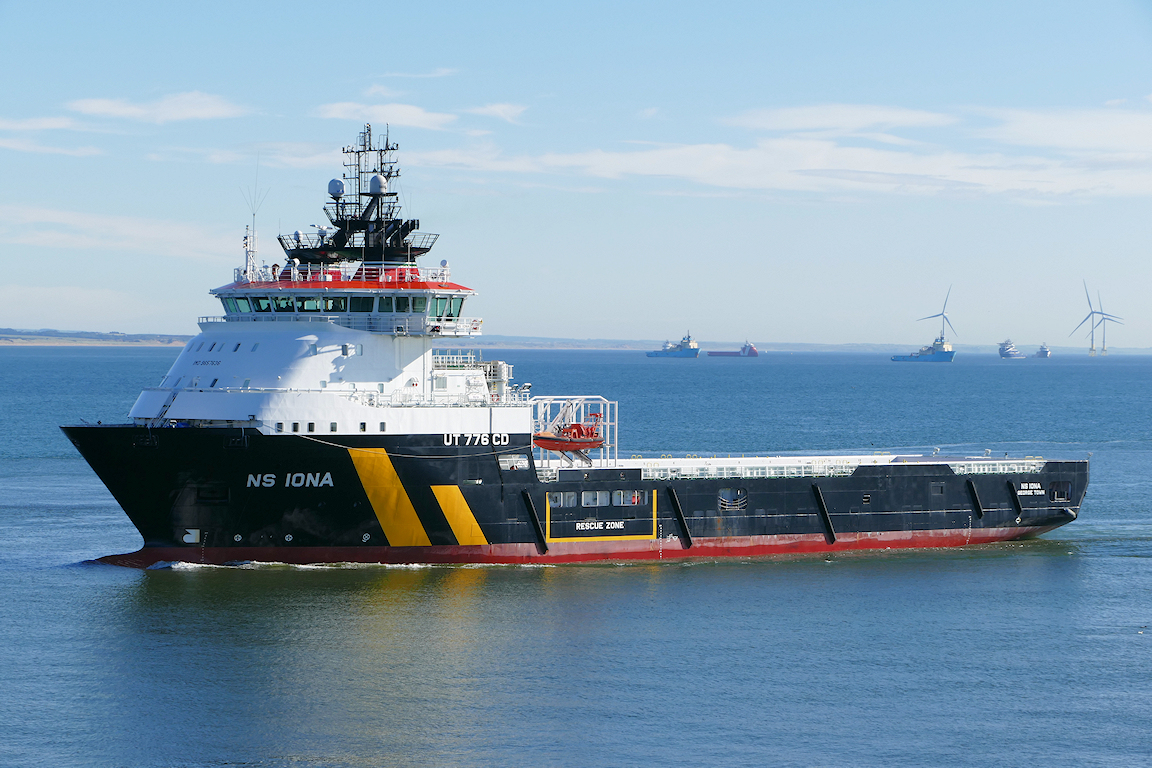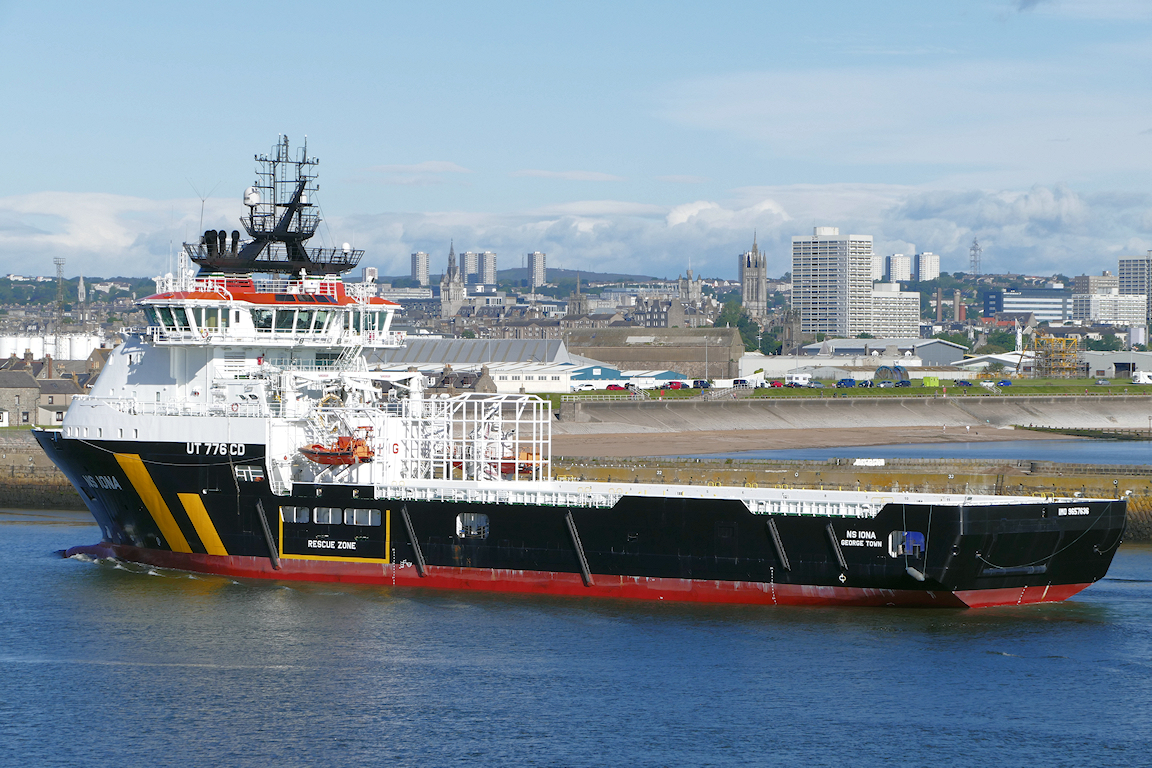 NS IONA was a repeat from last year.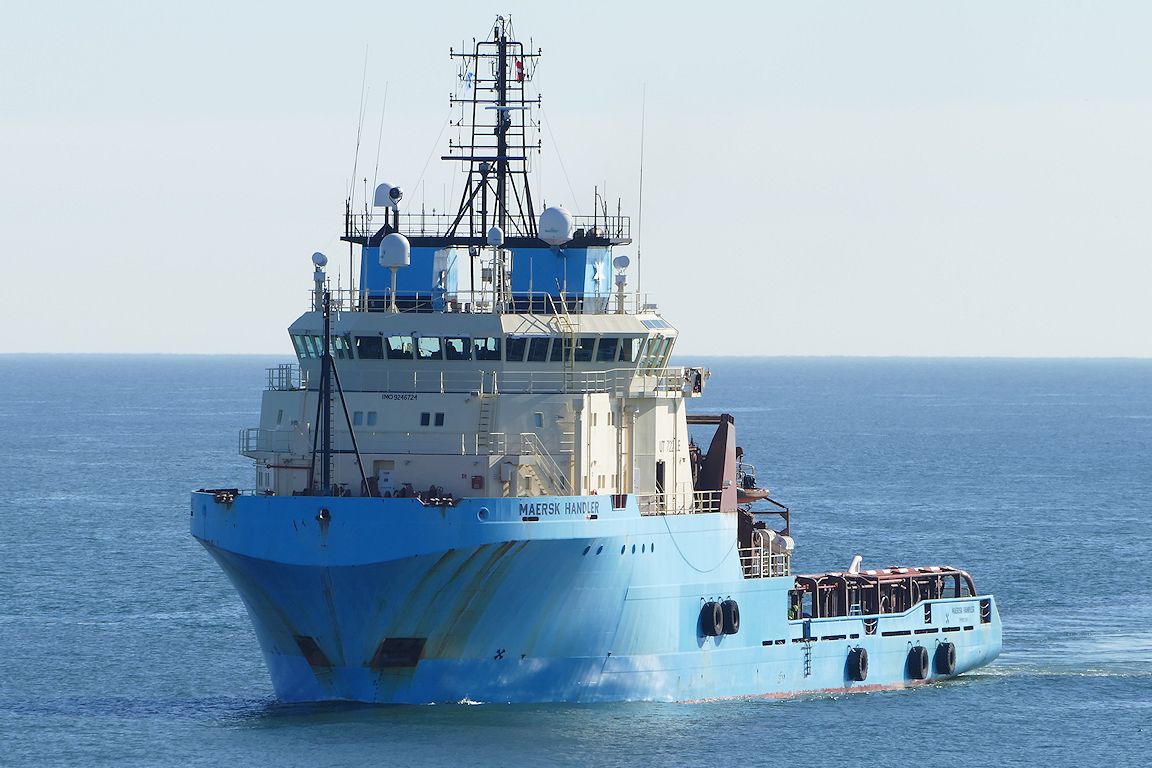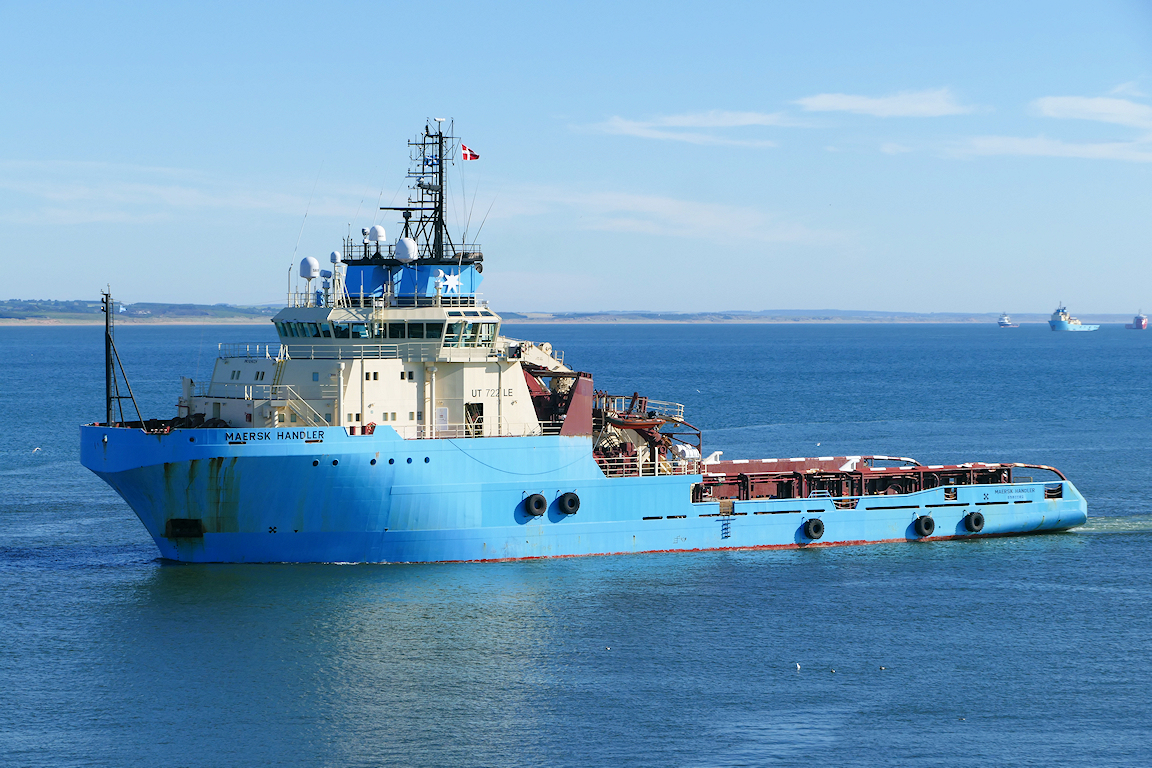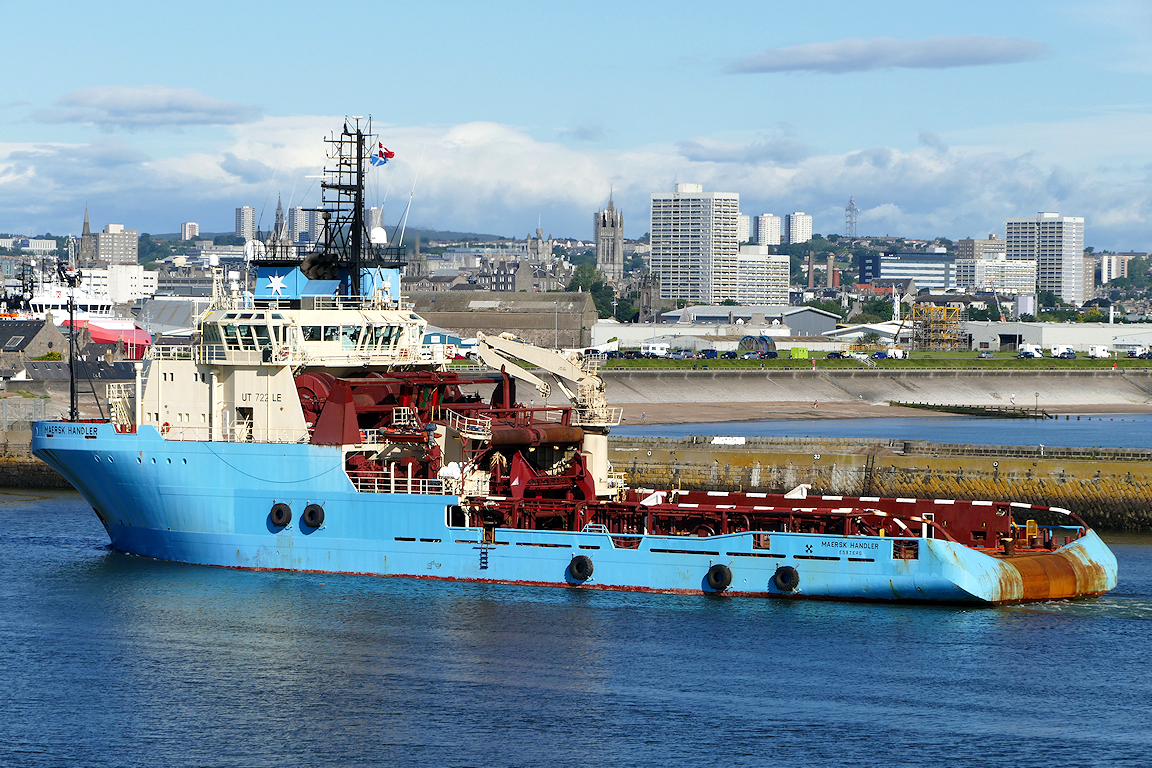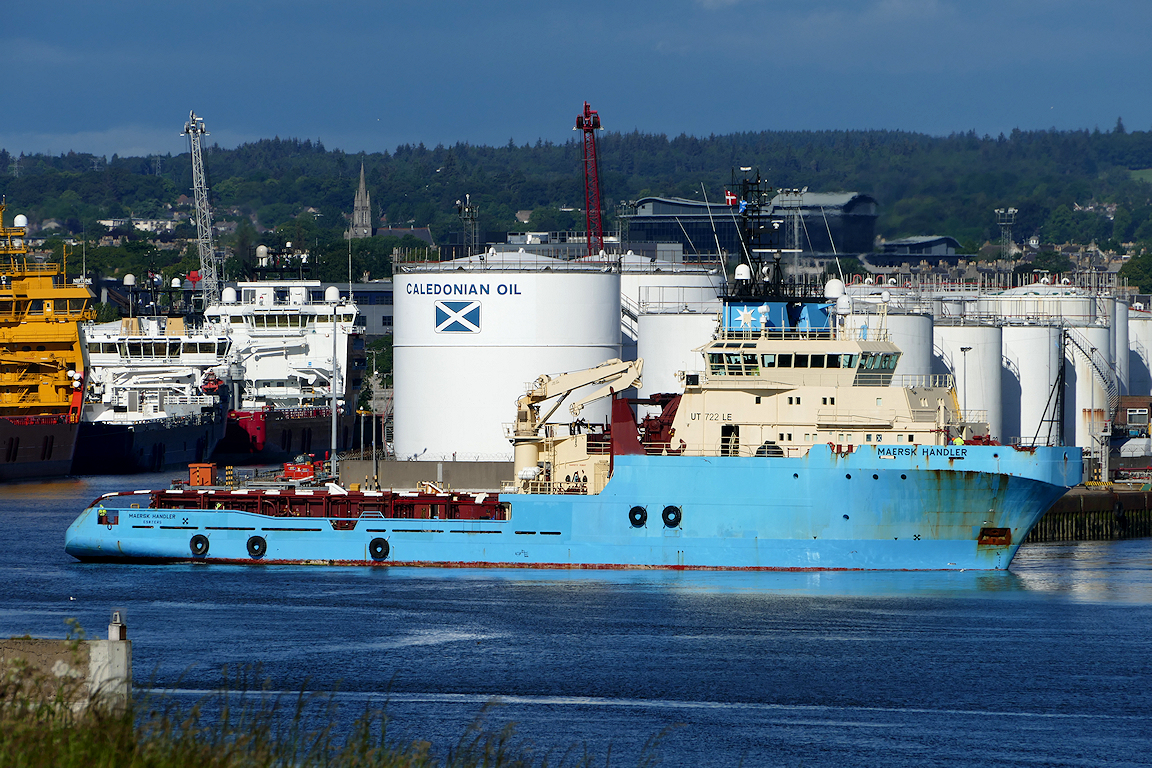 The MAERSK HANDLER was the next arrival, inward from the anchorage.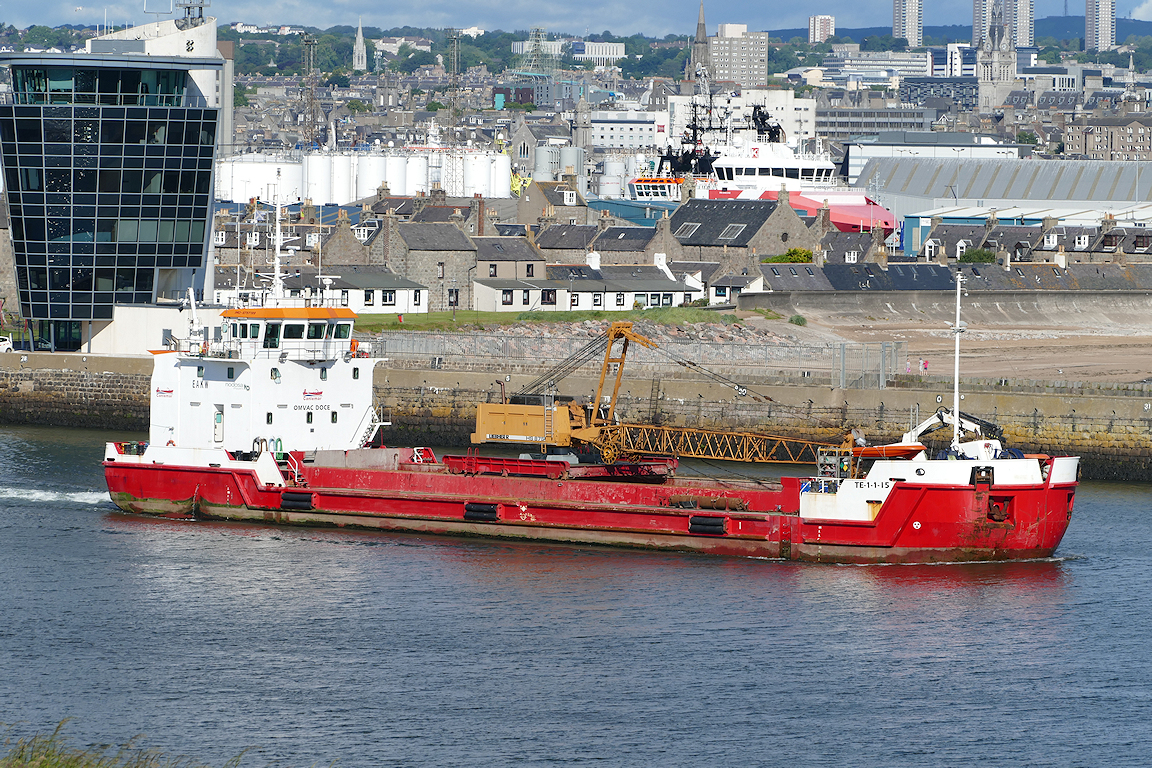 OMVAC DOCE passes out for the new port works.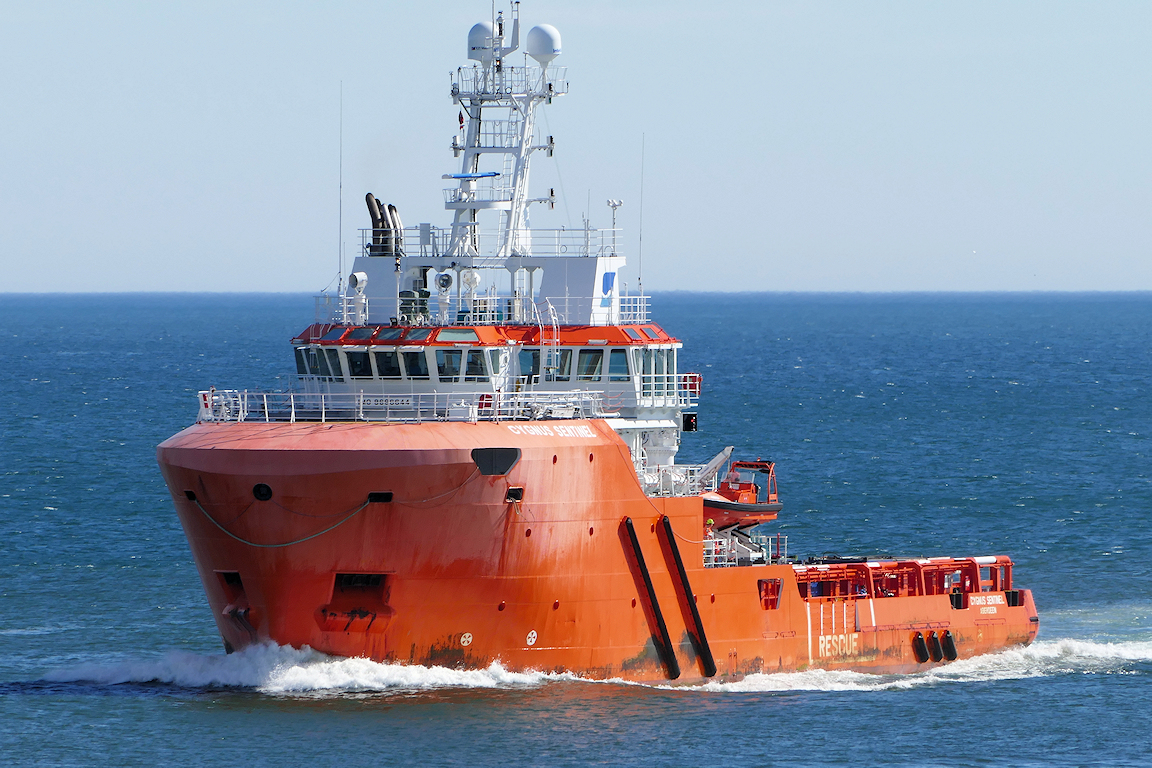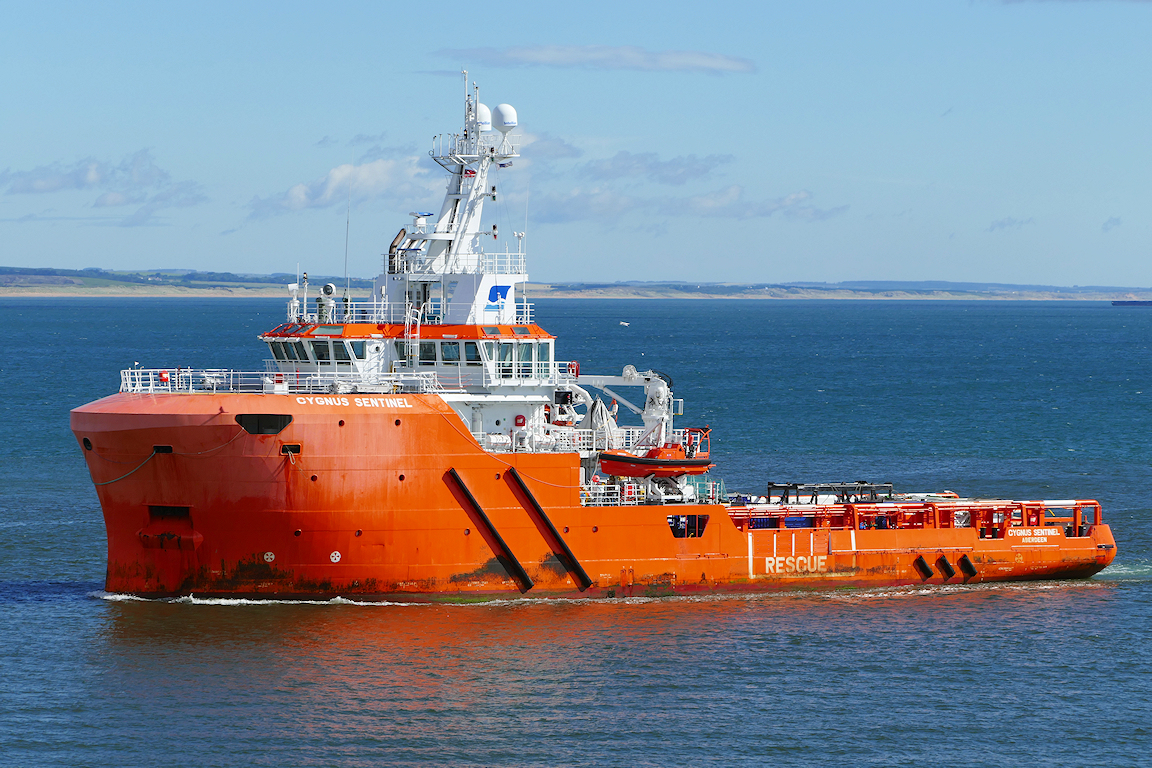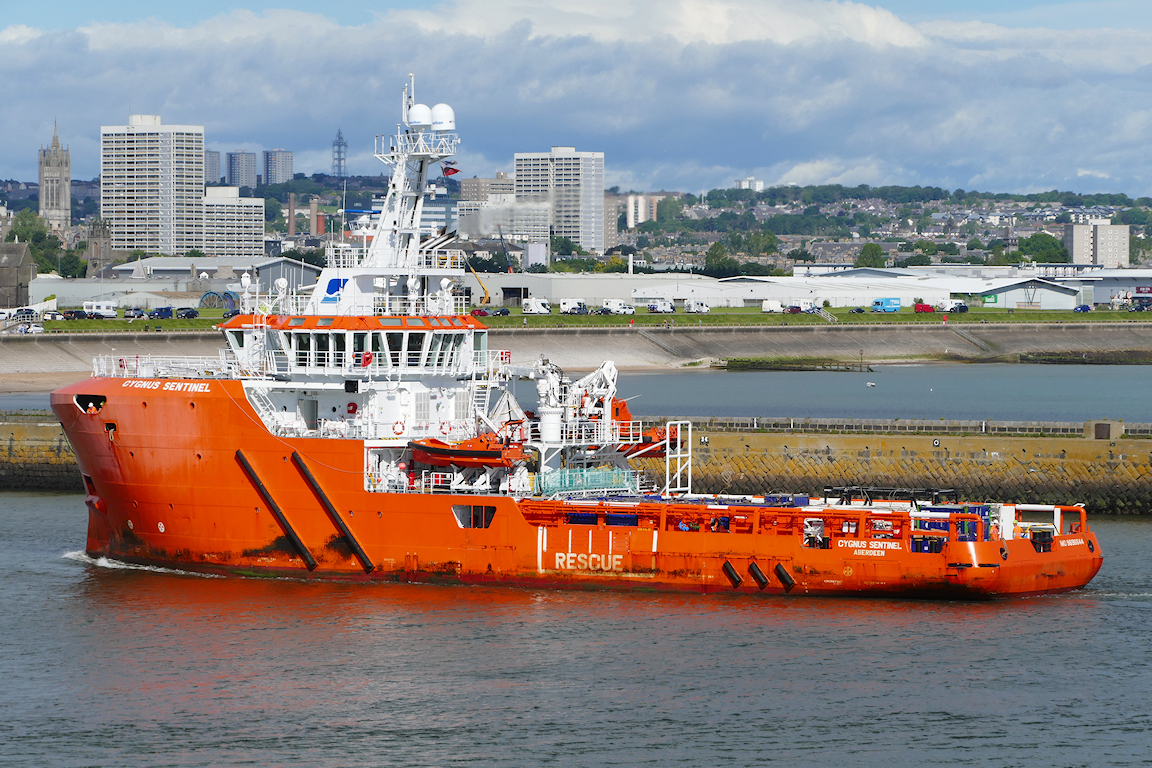 CYGNUS SENTINEL next in, looking like she could do with a tidy up.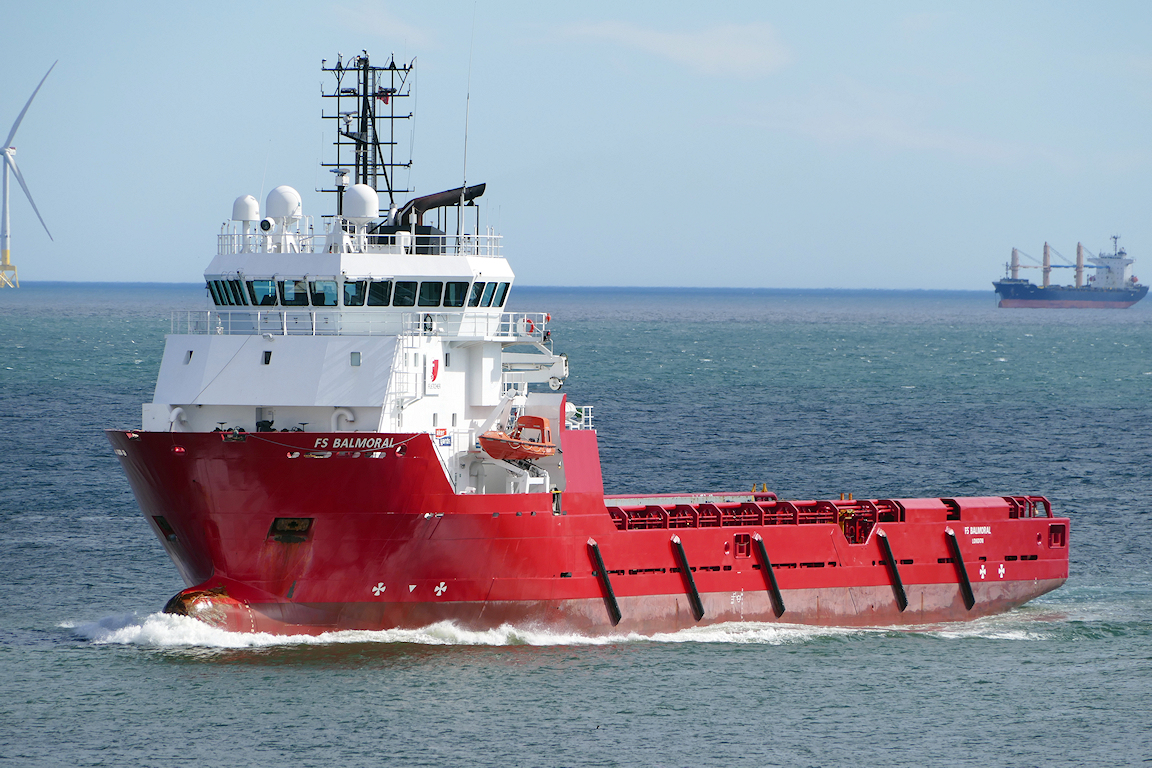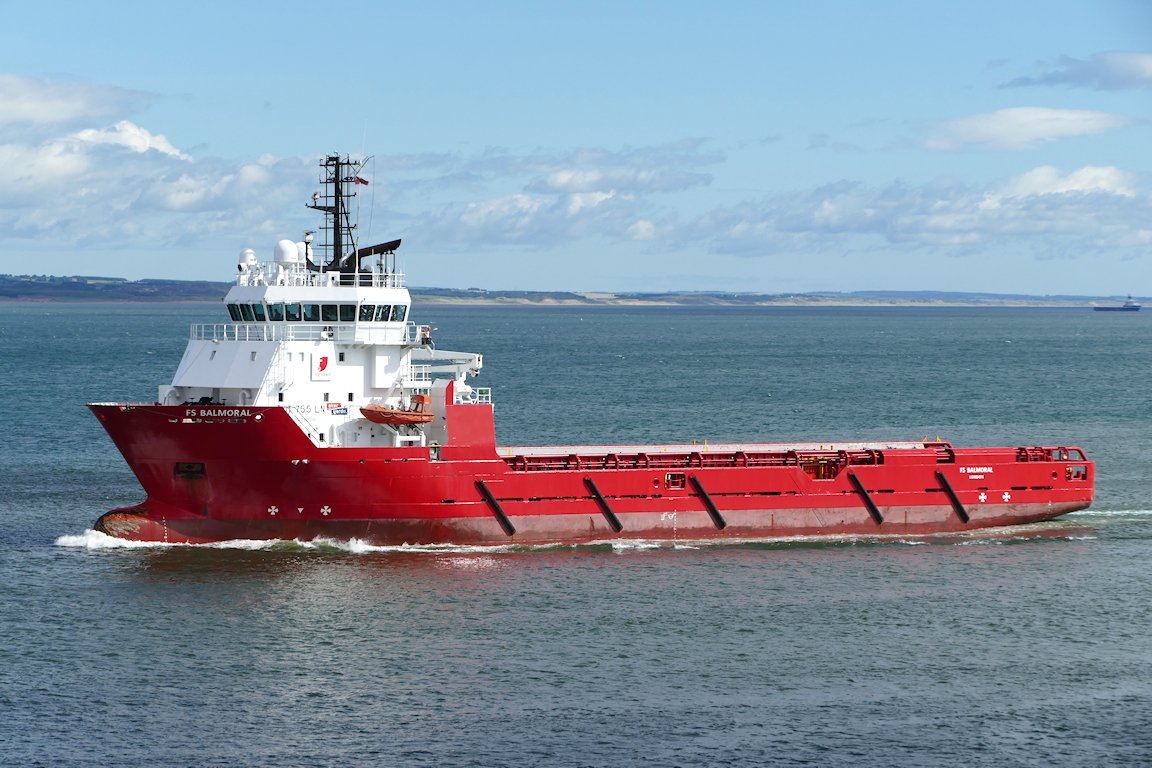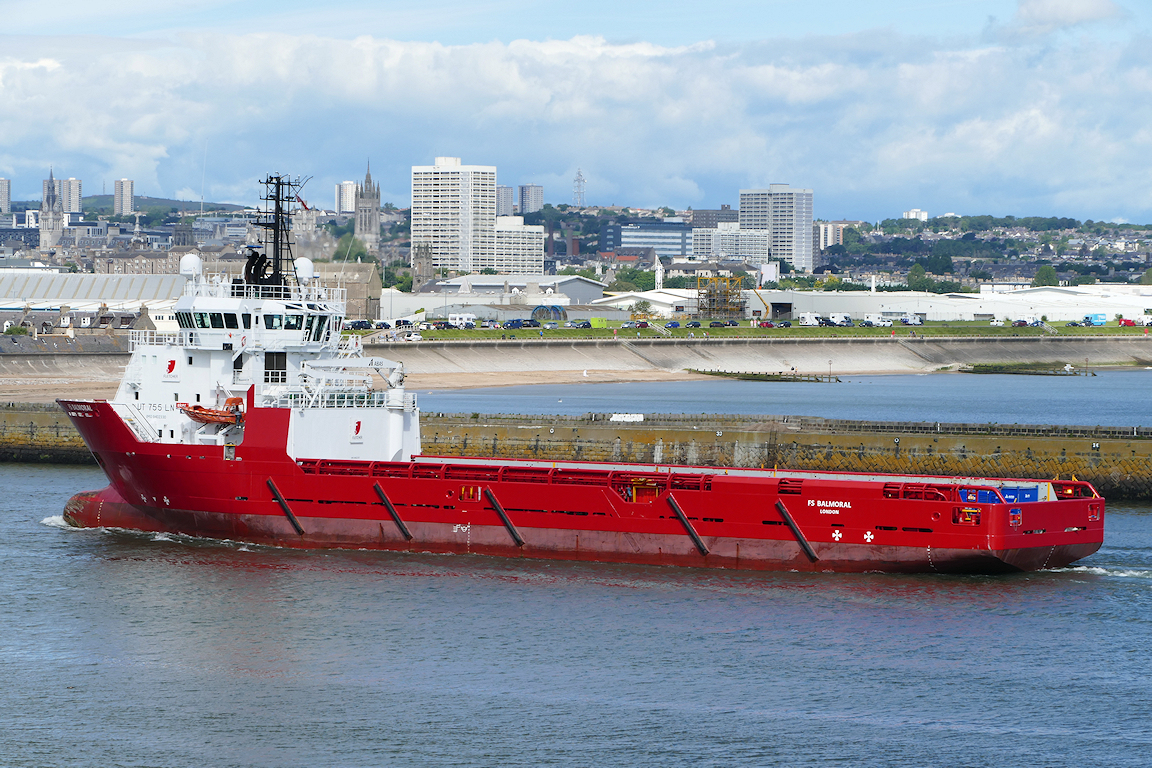 Next inward was the FS BALMORAL at 09:30.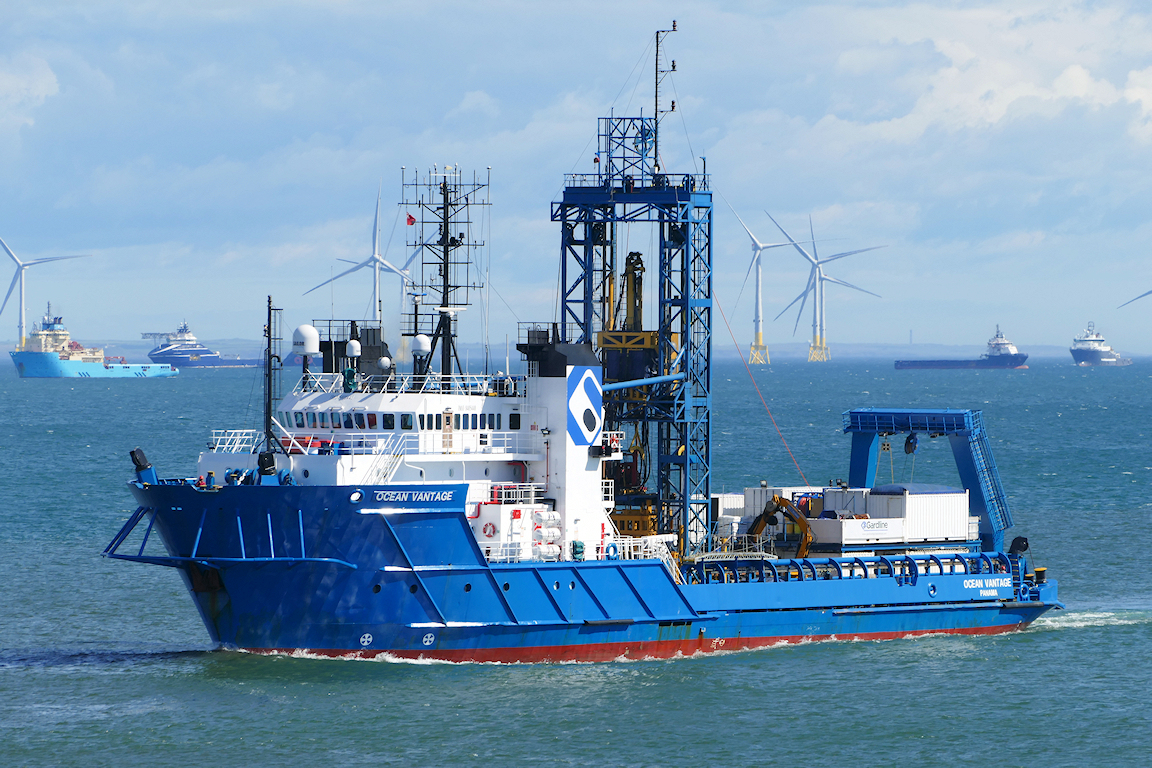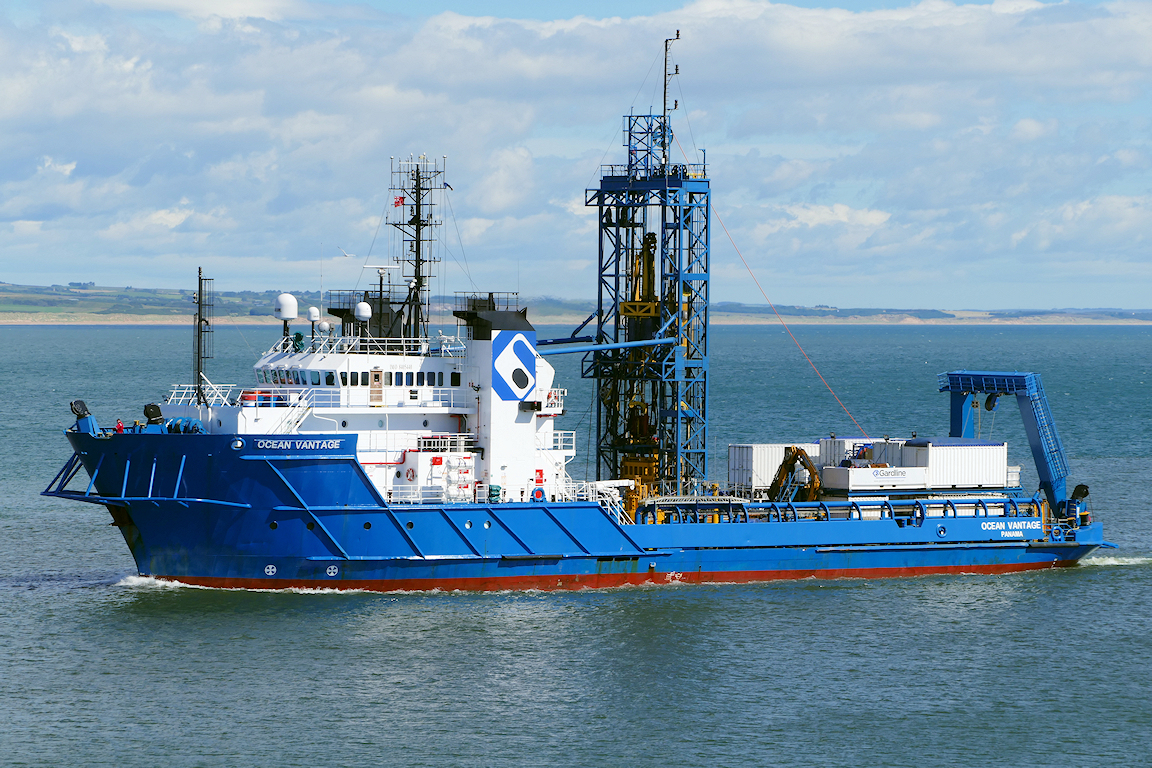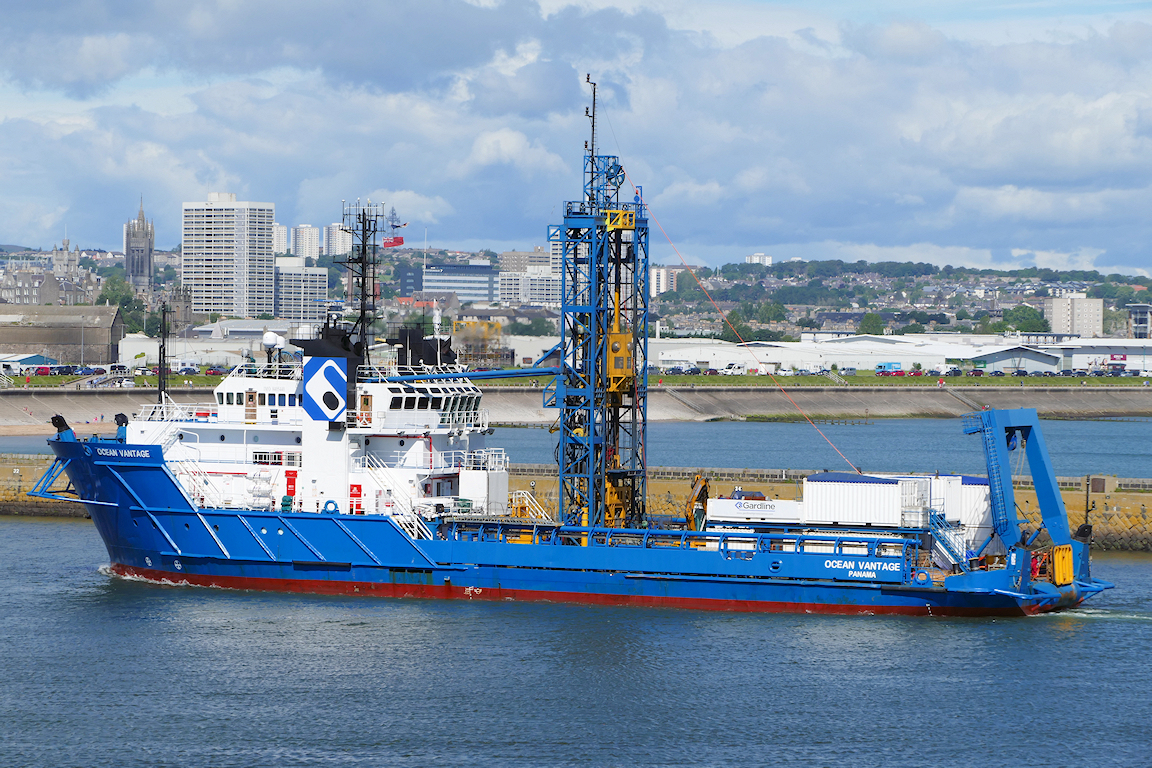 OCEAN VANTAGE next inward, only recently caught for the first time on the Humber.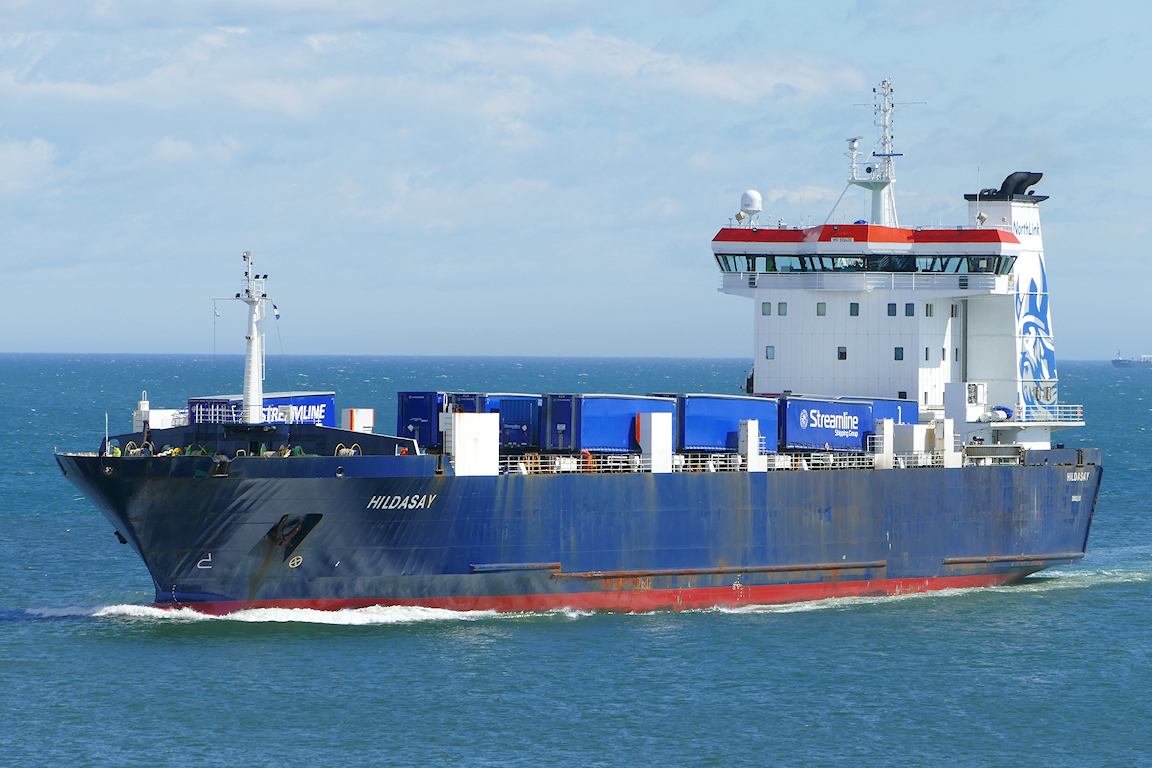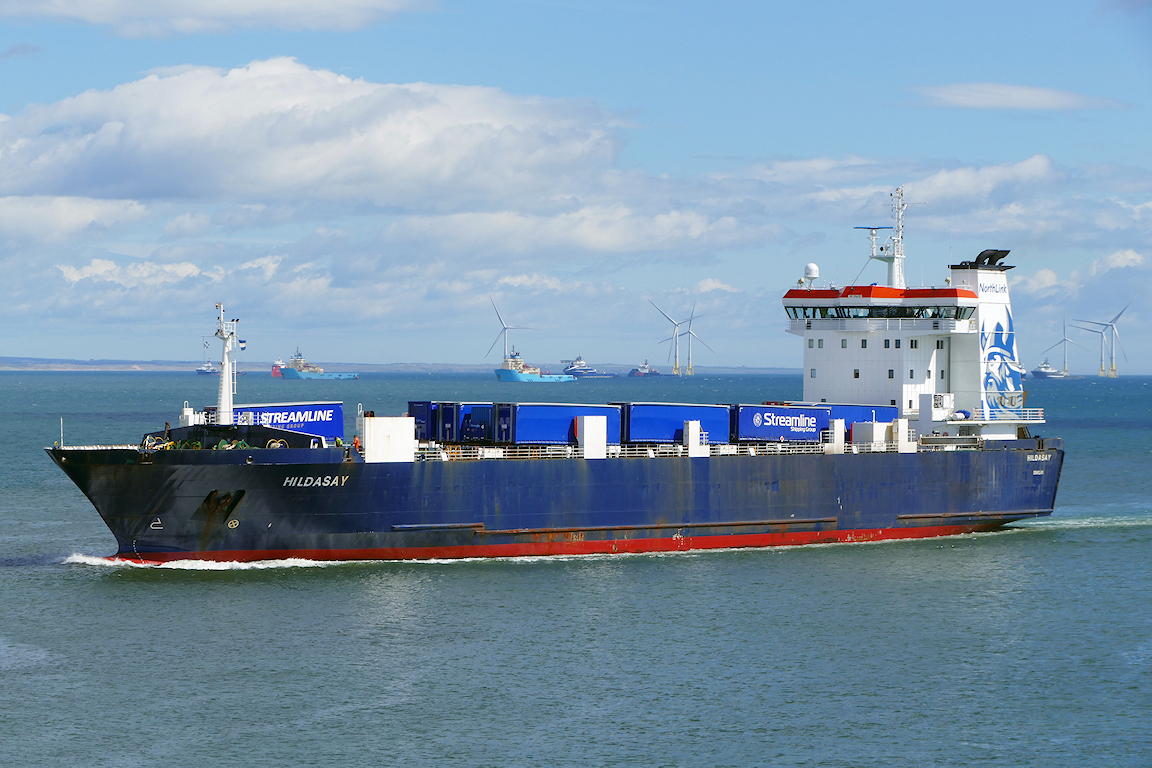 A later than usual arrival for HILDASAY meant better lighting conditions.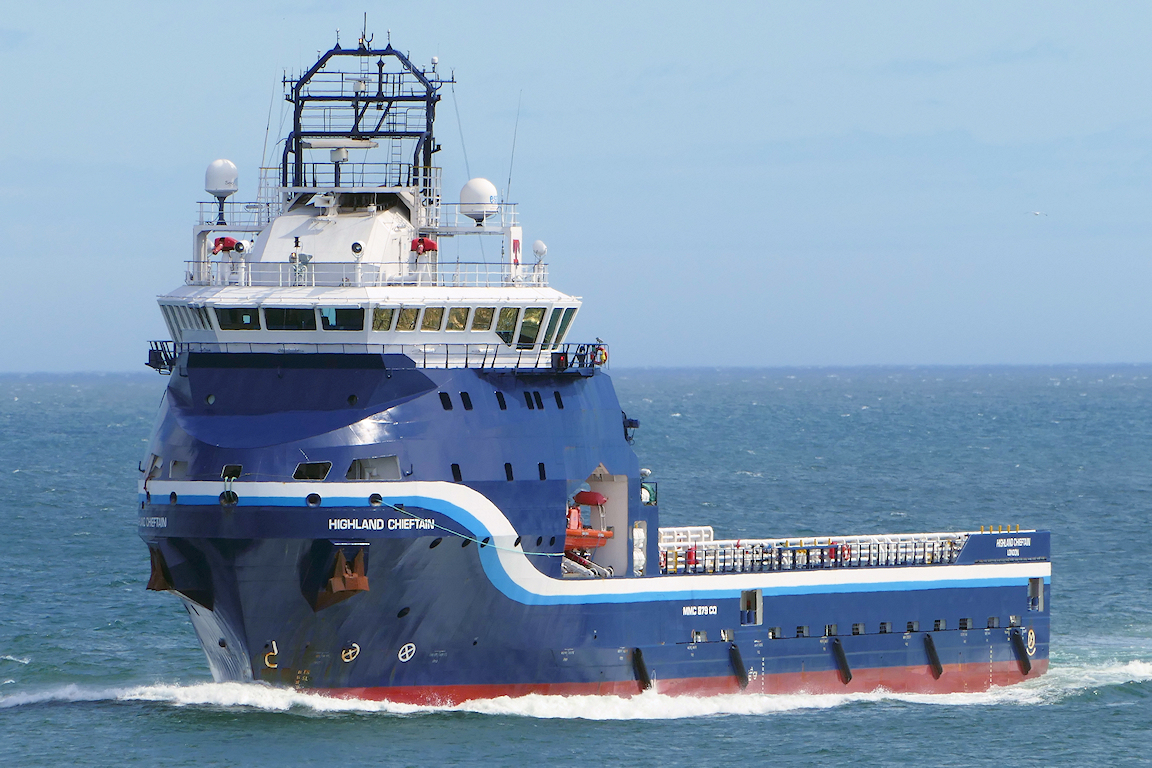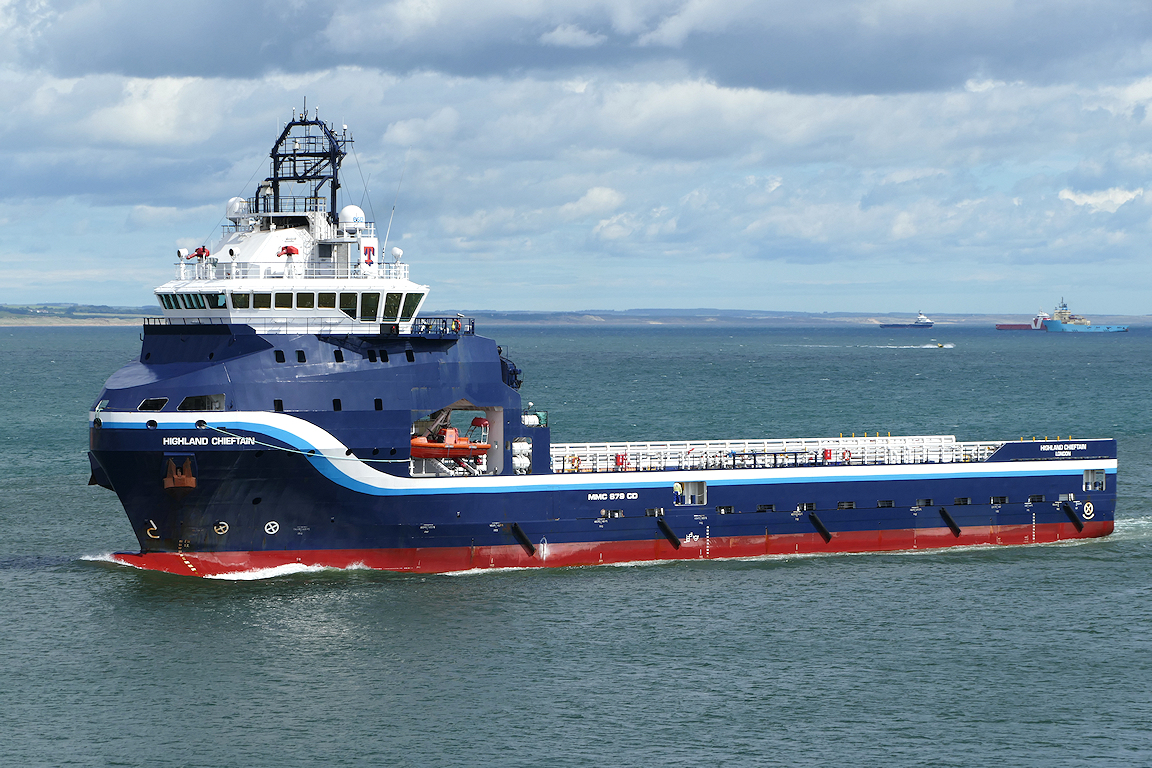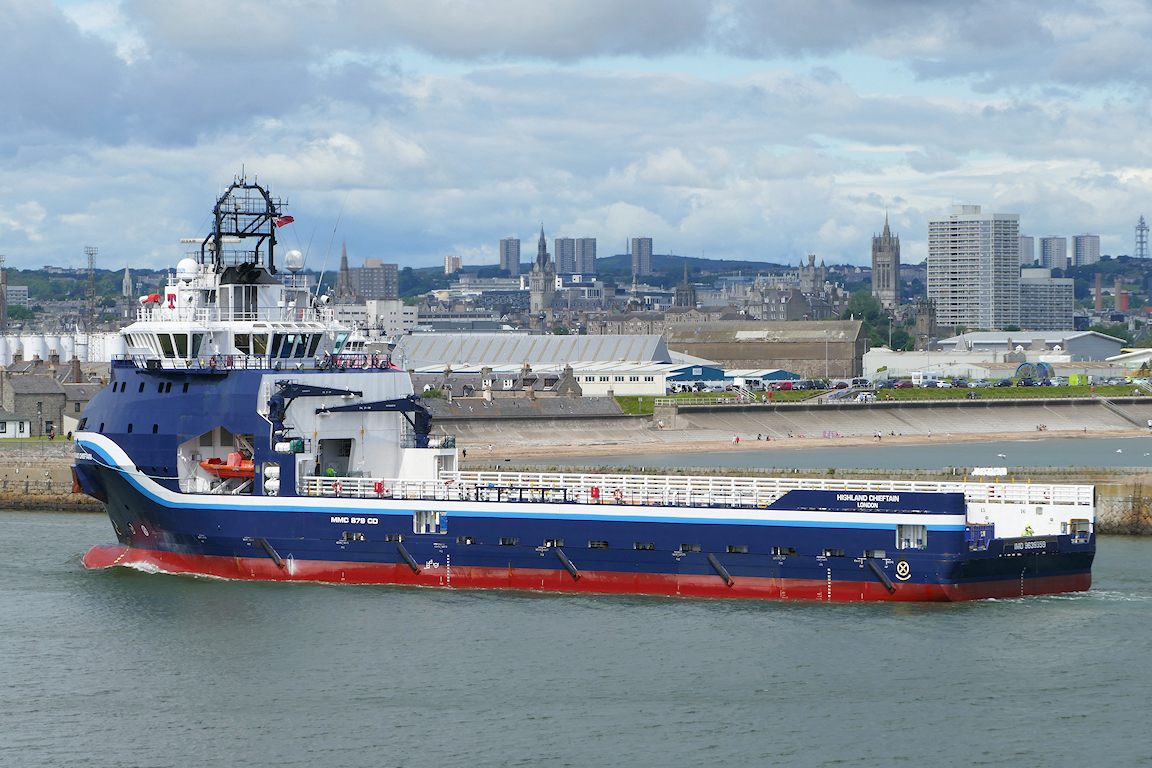 HIGHLAND CHIEFTAIN arrives next, quite stocky looking from the bow.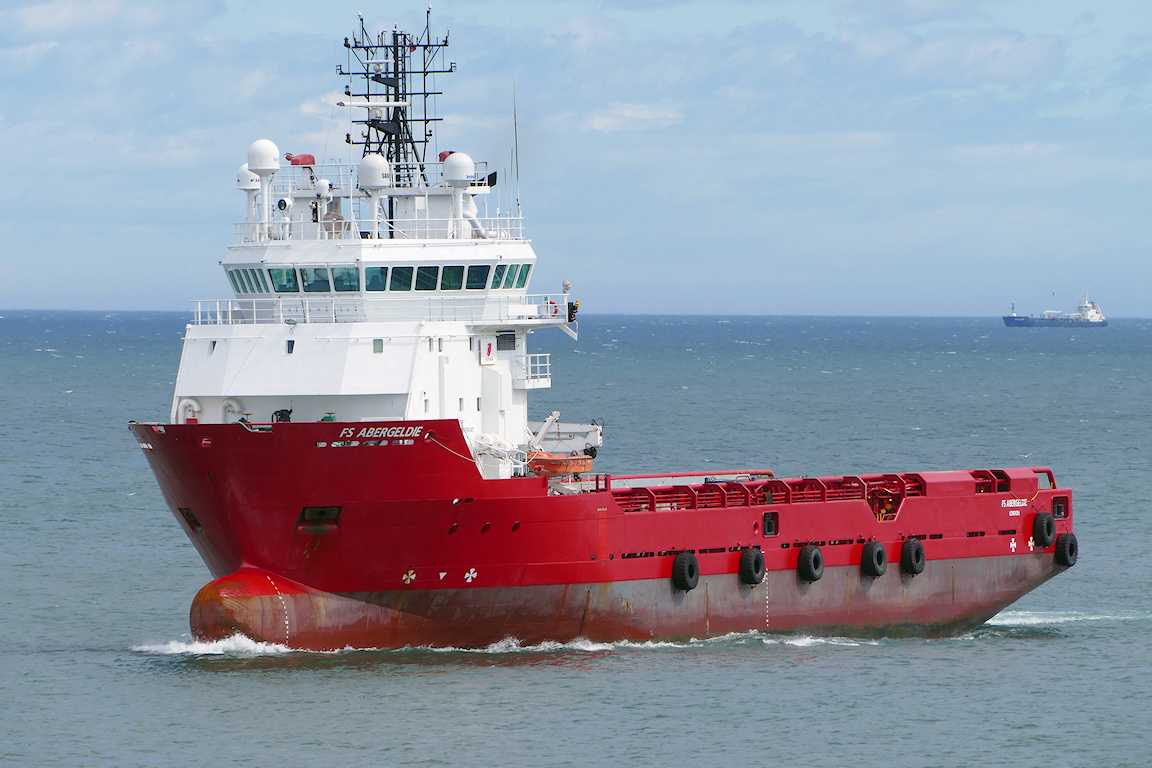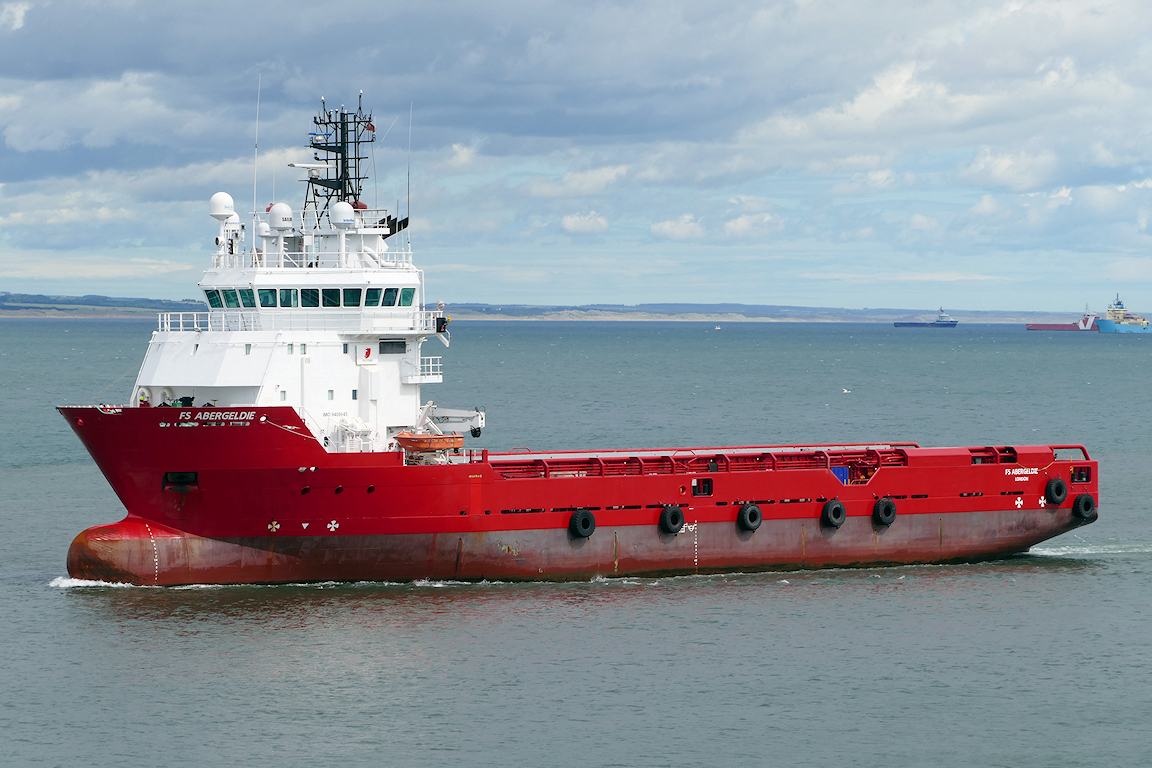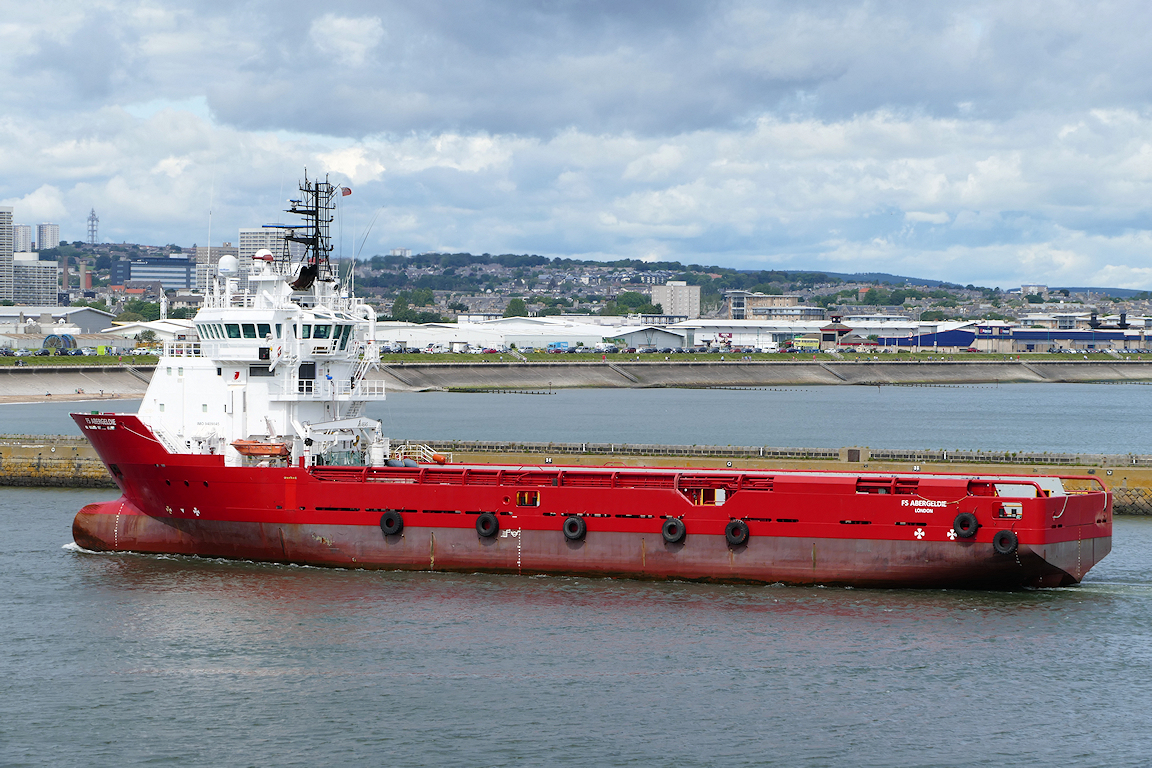 Running in very light, the FS ABERGELDIE arrives justt after 11:00.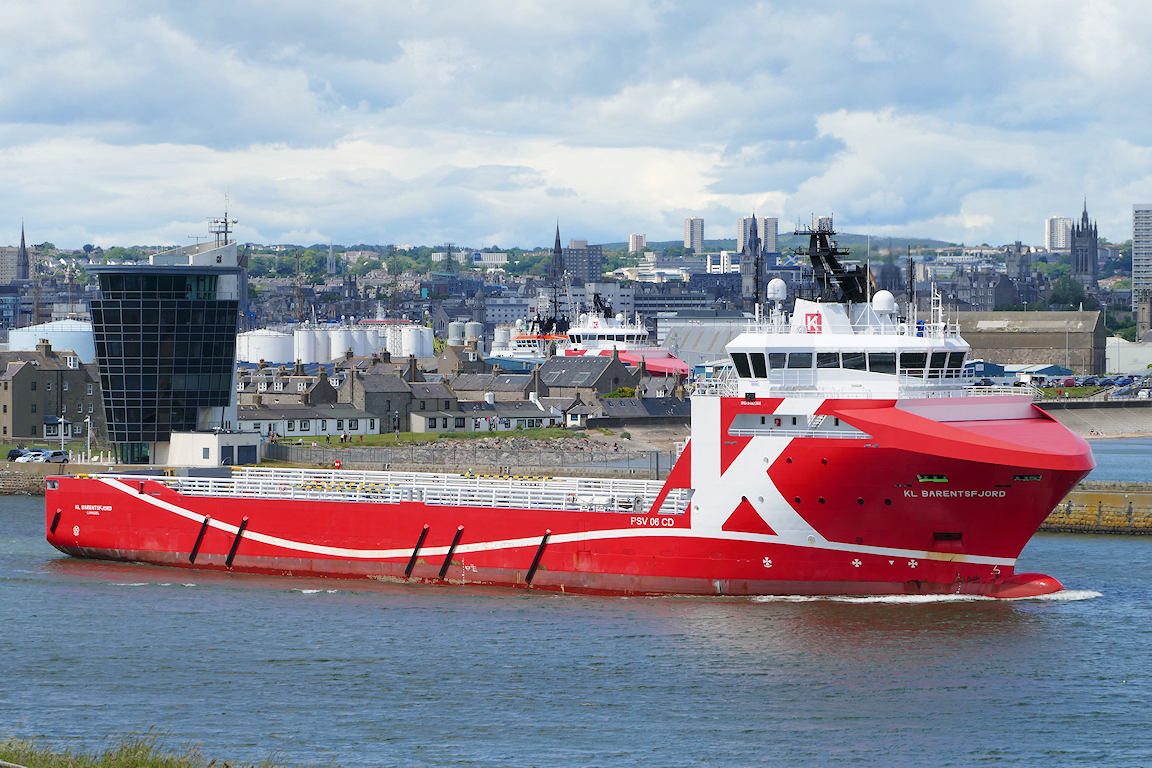 KL BARENTSFJORD sails an hour later – her sister visible in the dry-dock on the bow view.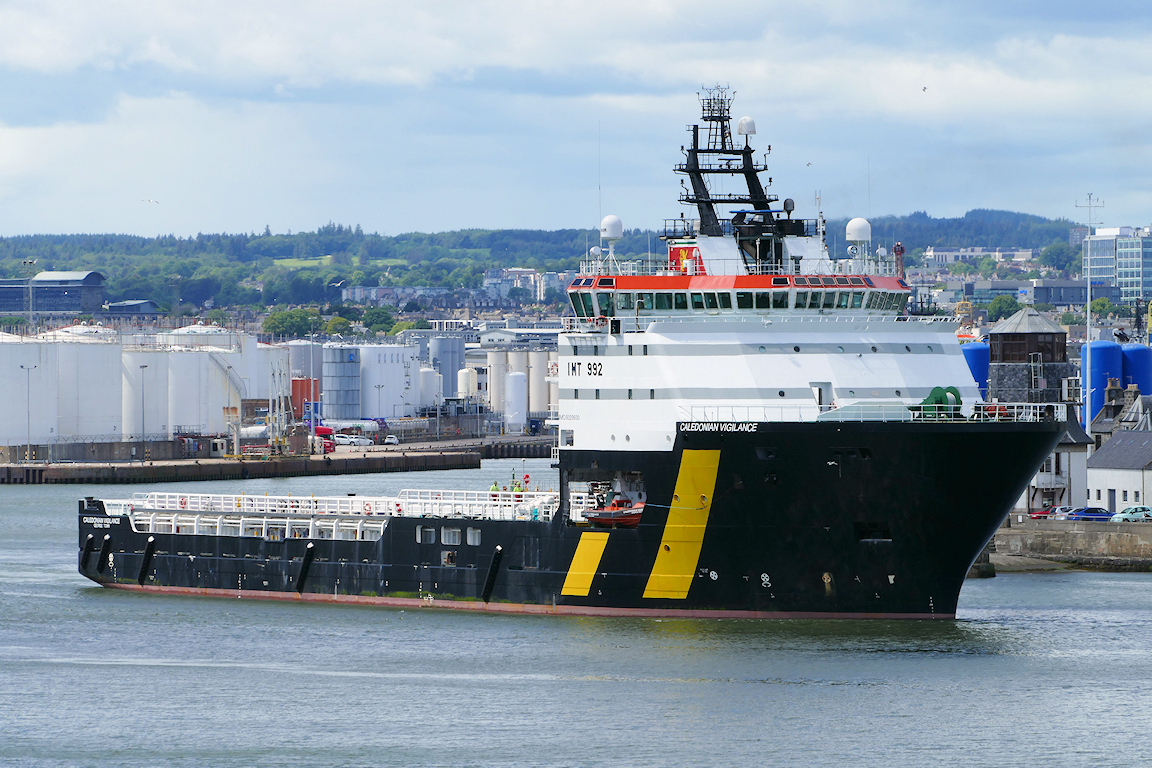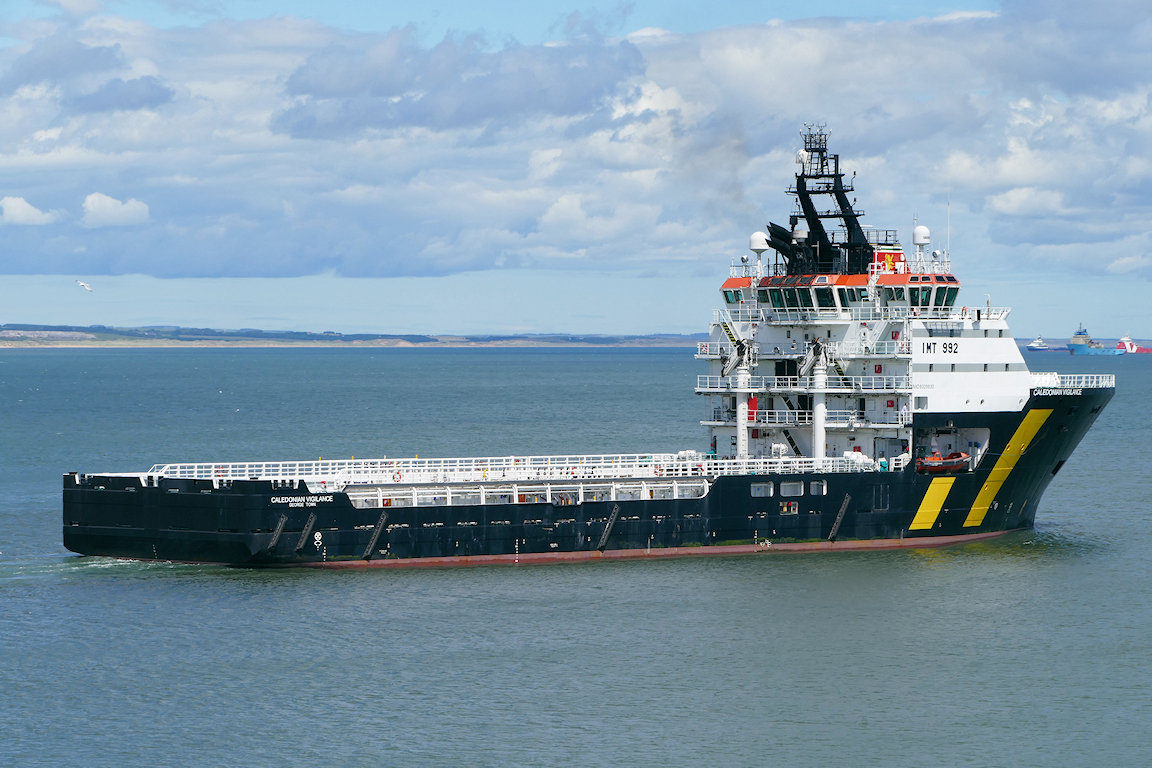 CALEDONIAN VIGILANCE was another stocky looking PSV.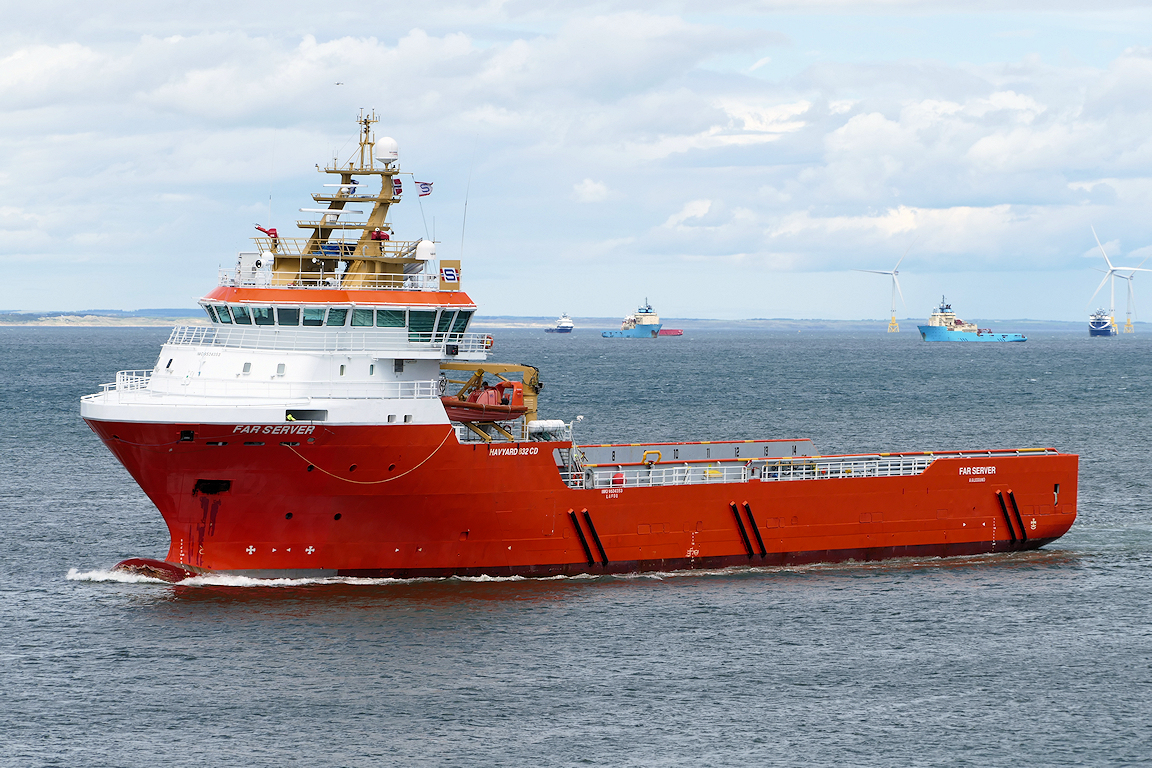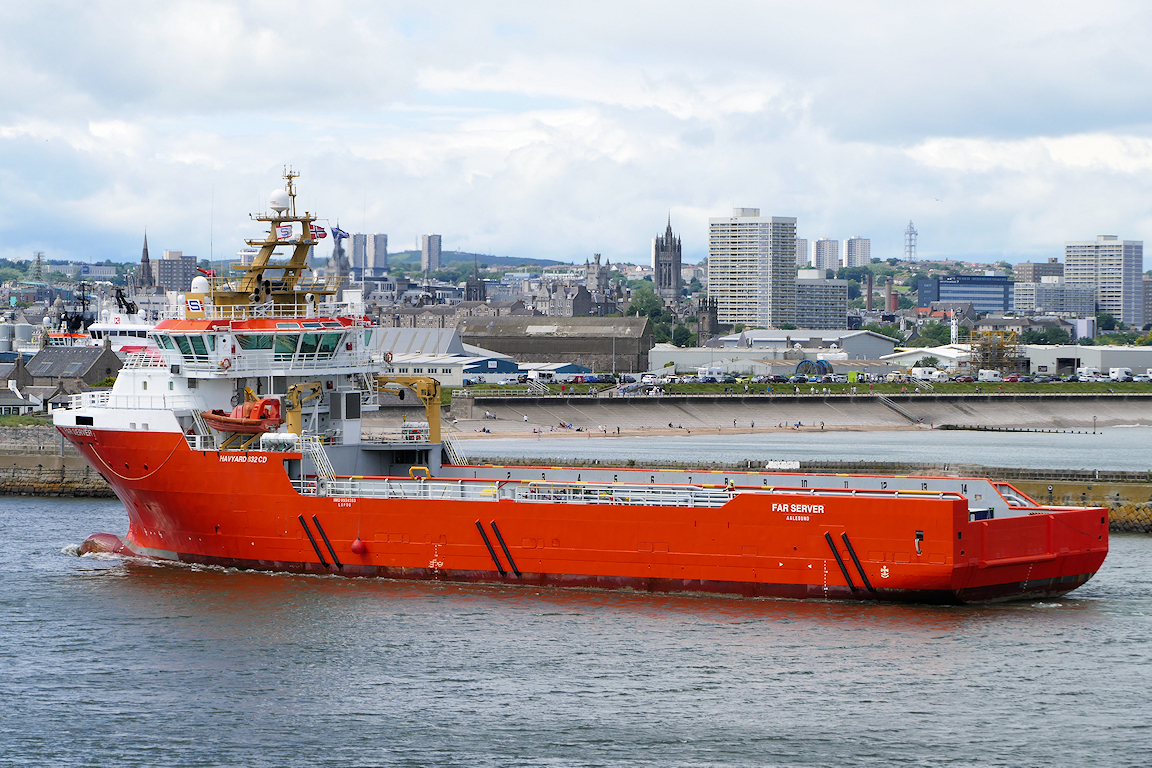 FAR SERVER was next inward.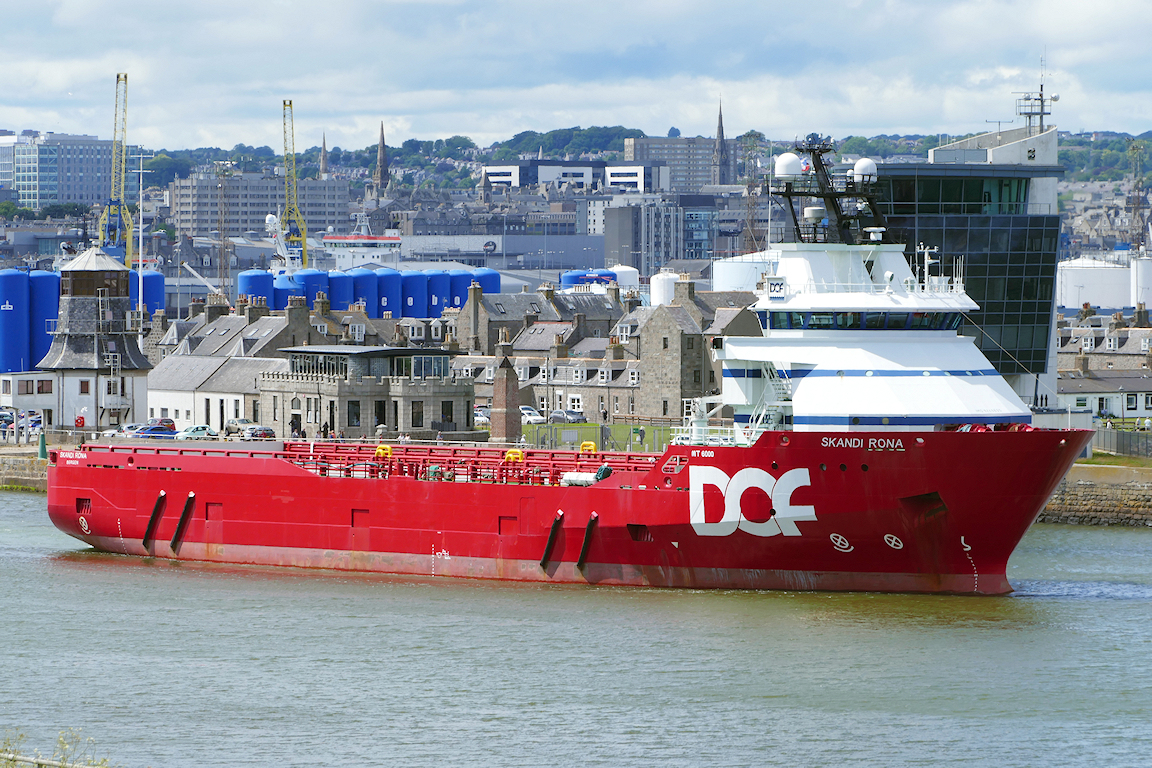 SKANDI RONA was next to sail, a repeat from last years visit.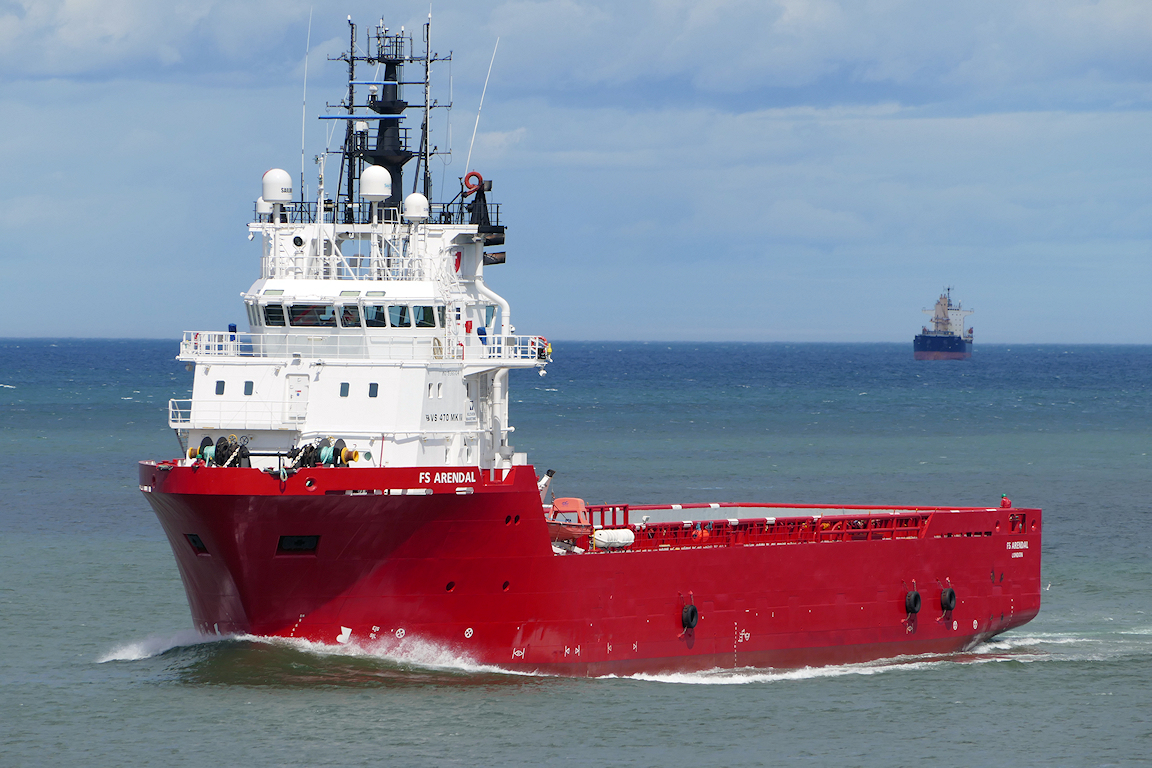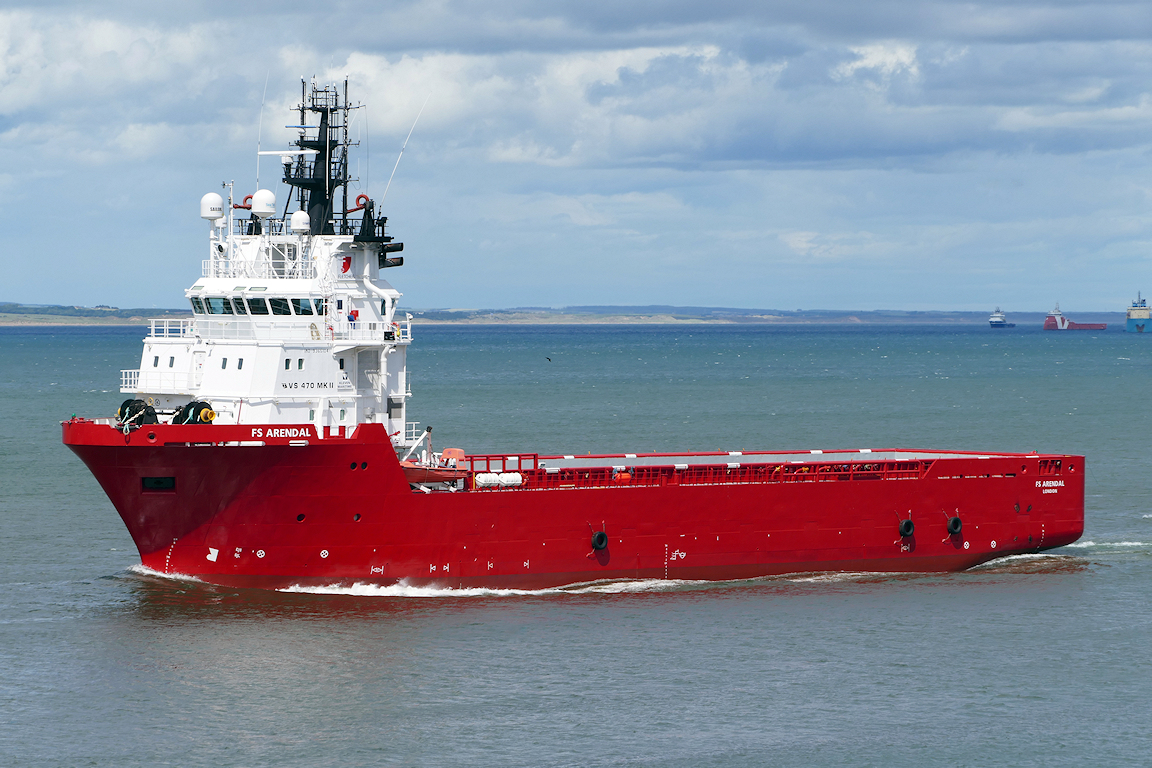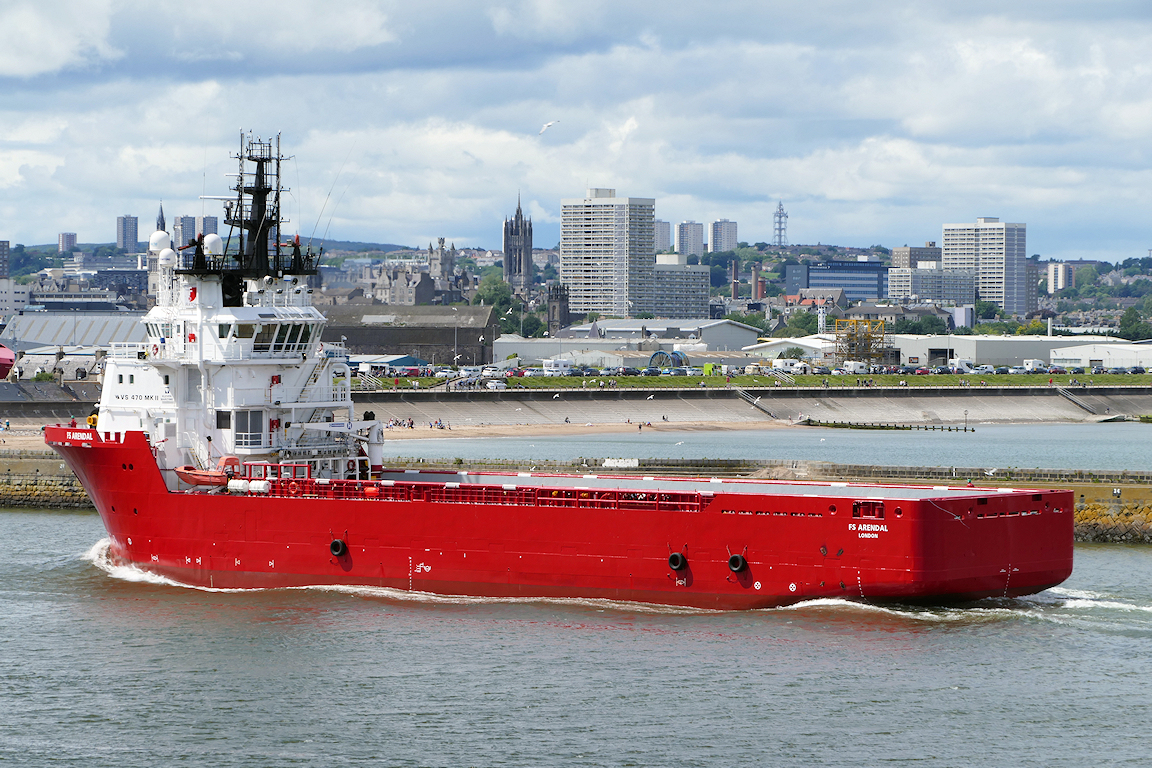 Bowling in at a fair rate, the FS ARENDAL.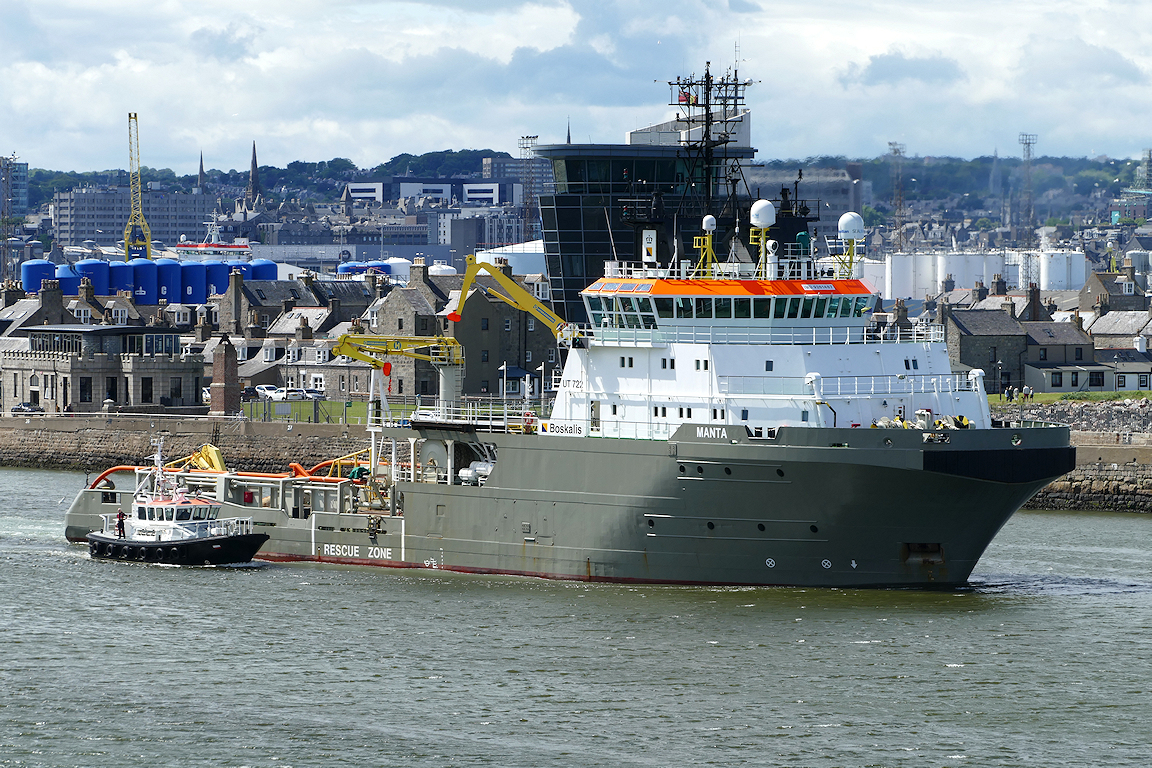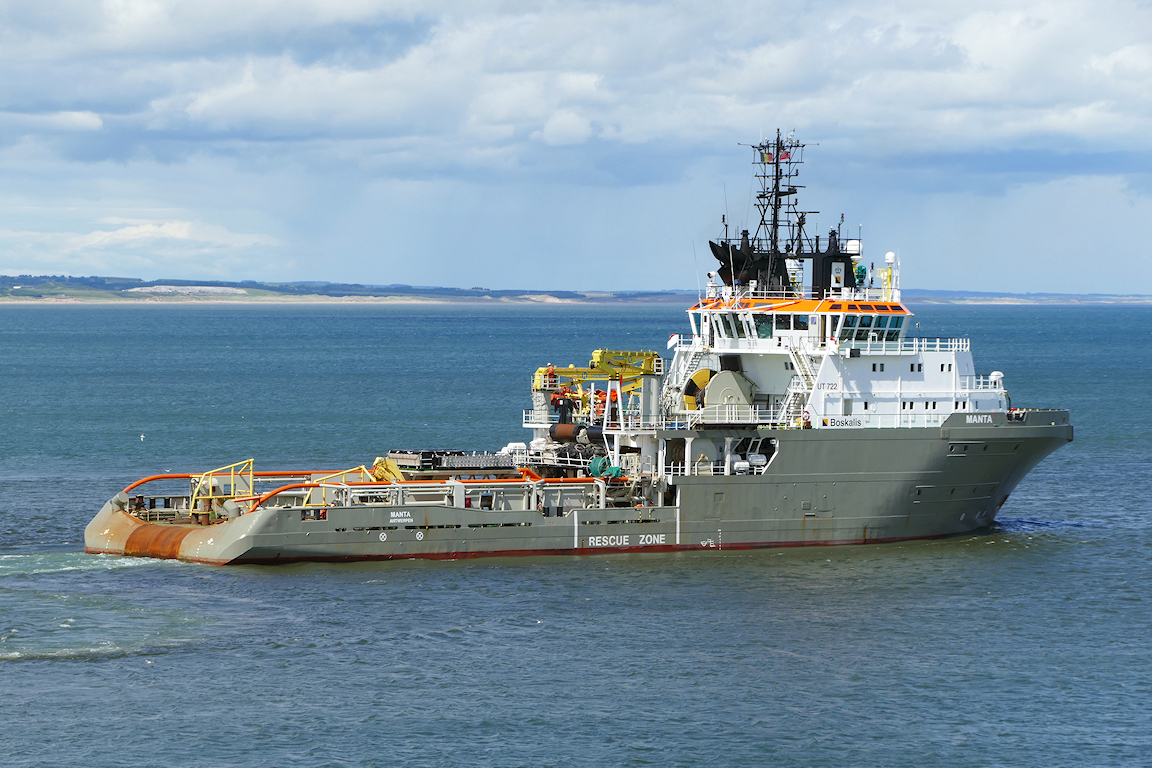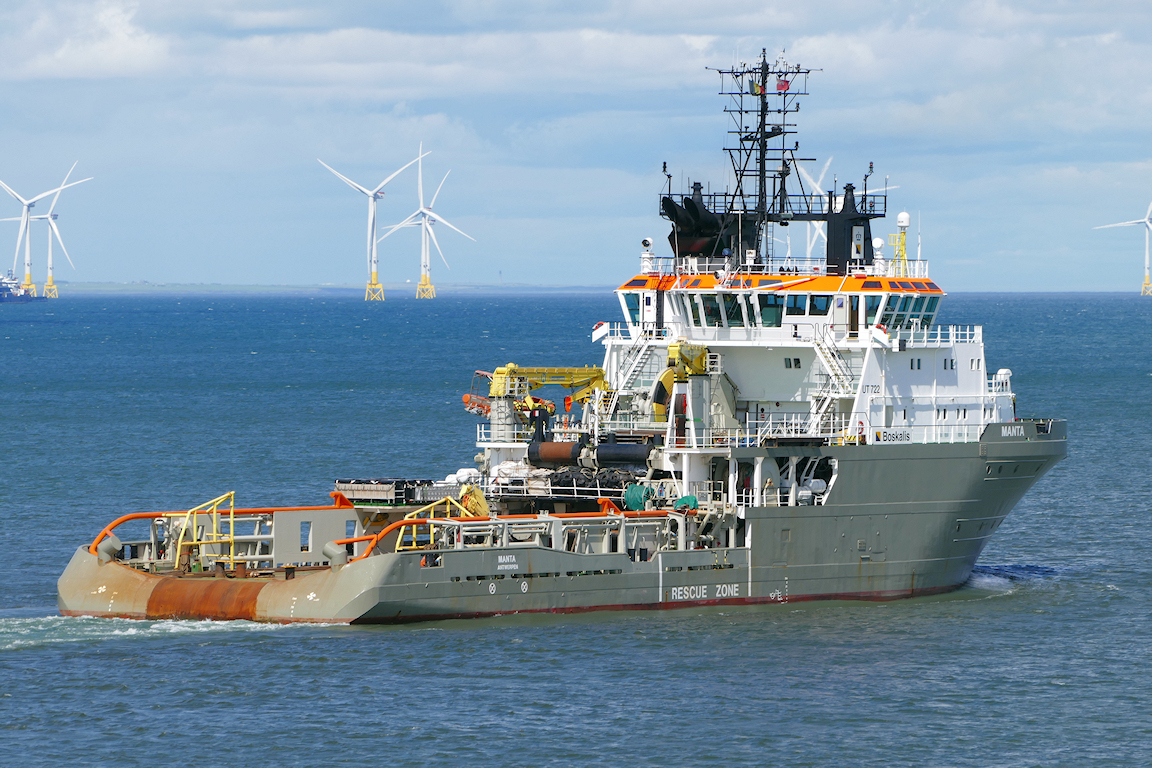 Next outward, the anchor handling tug MANTA heads for the anchorage.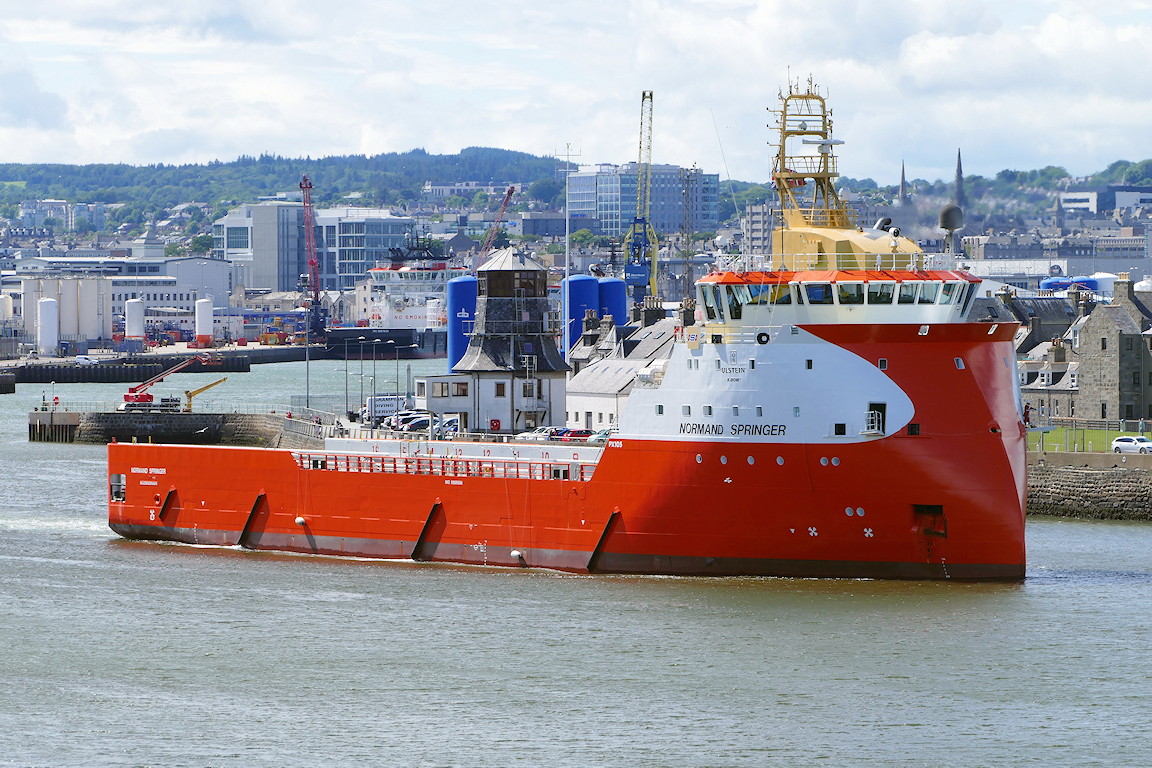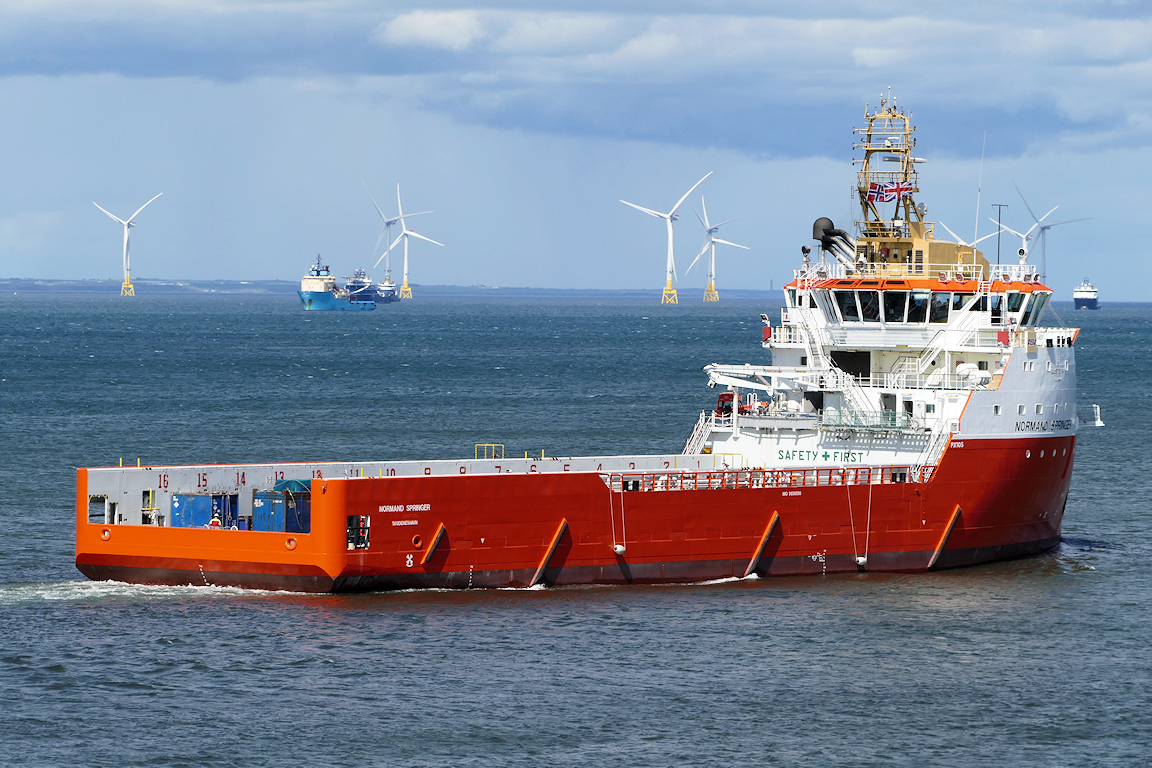 NORMAND SPRINGER outward after only 8 hours in port.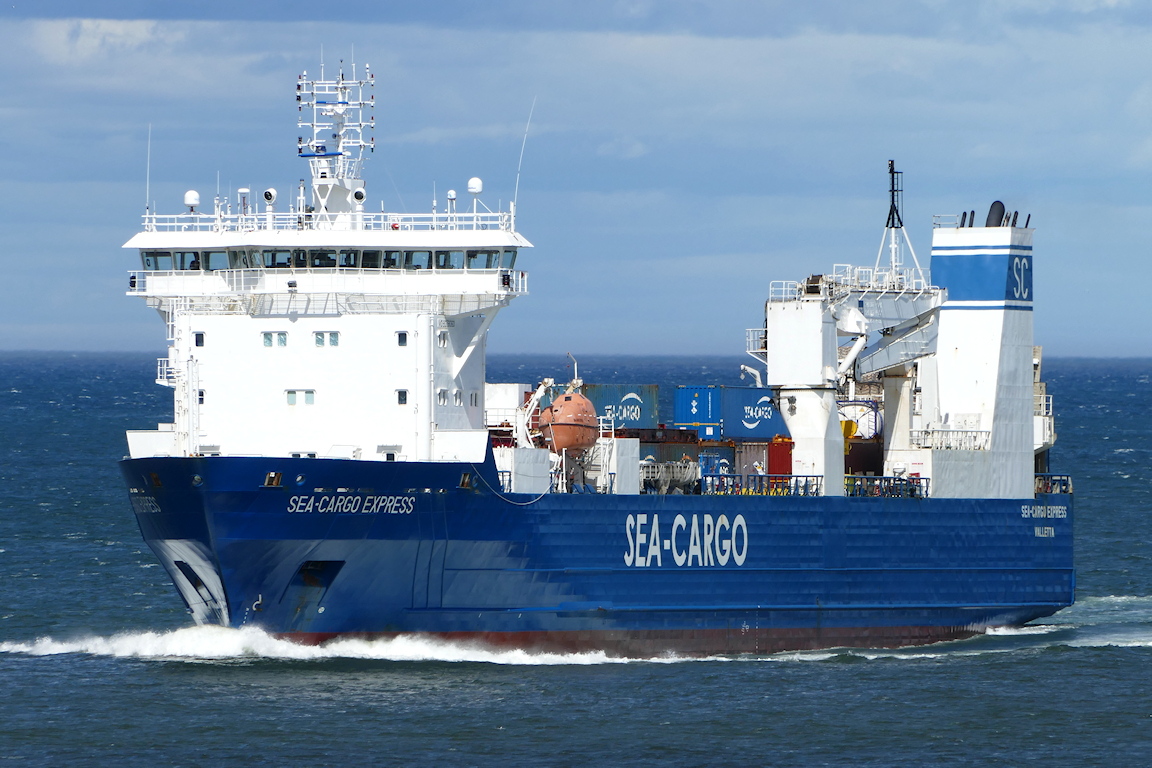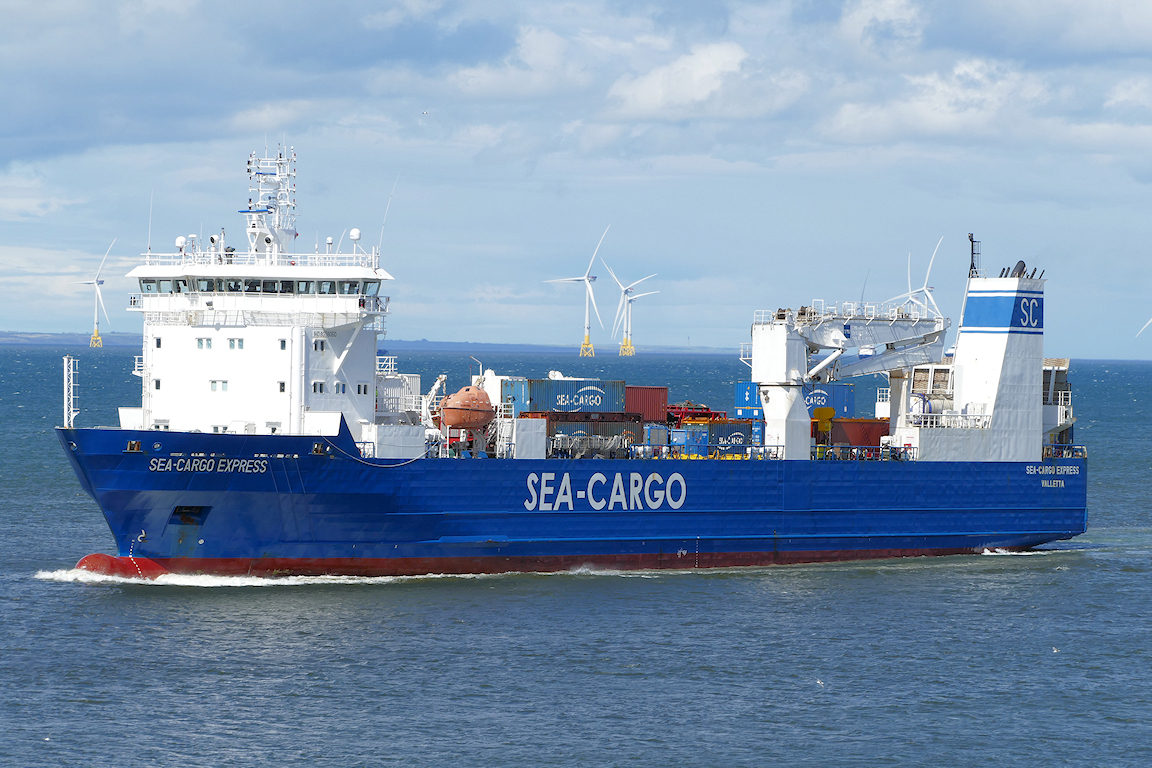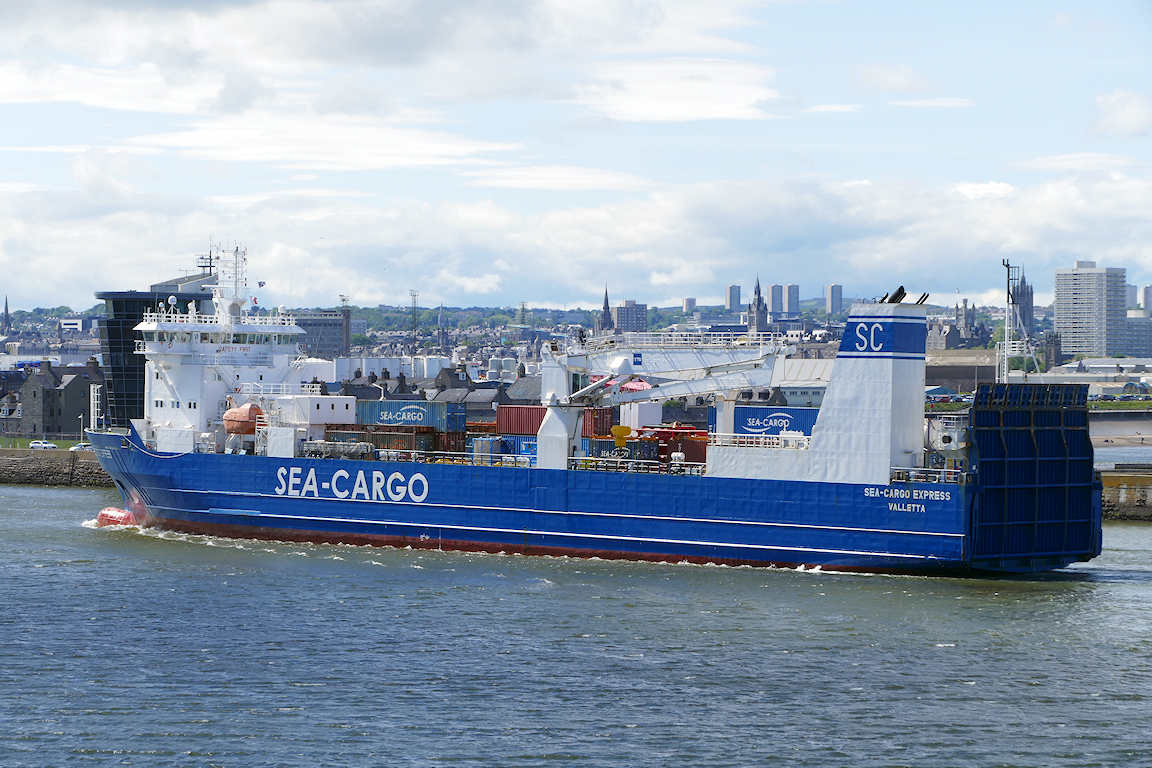 Another later than usual arrival, the SEA-CARGO EXPRESS arrives at 15:10.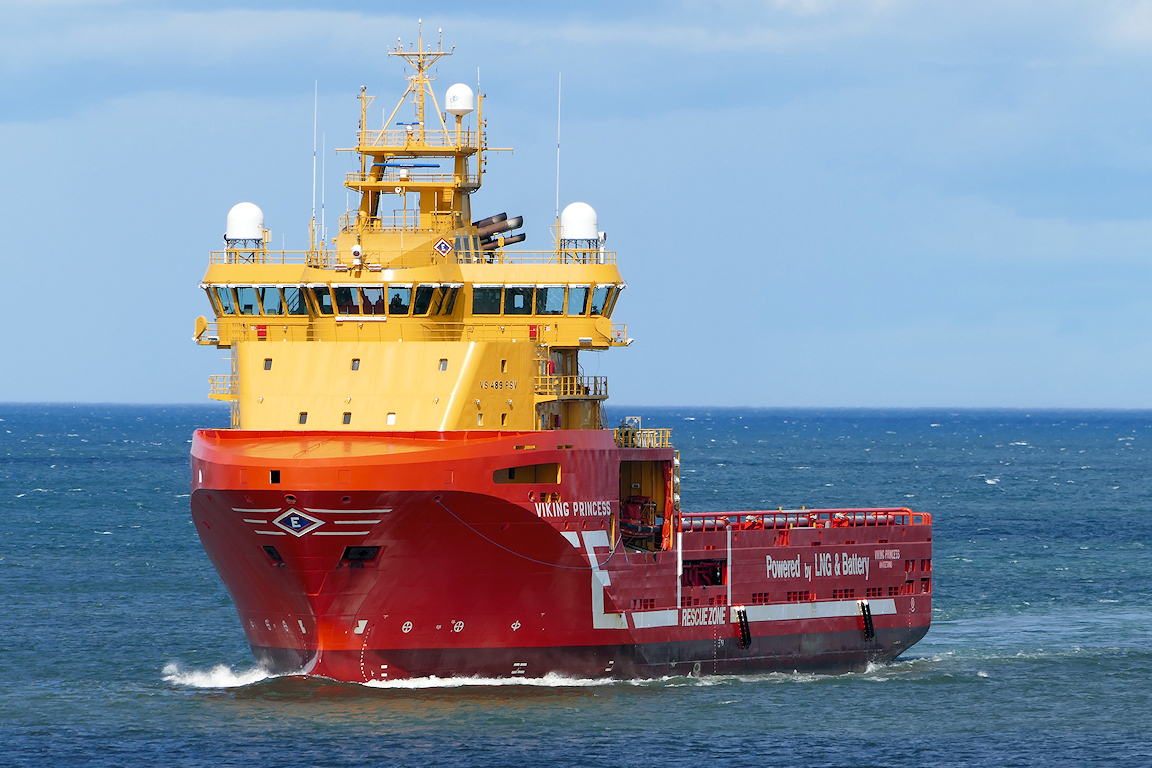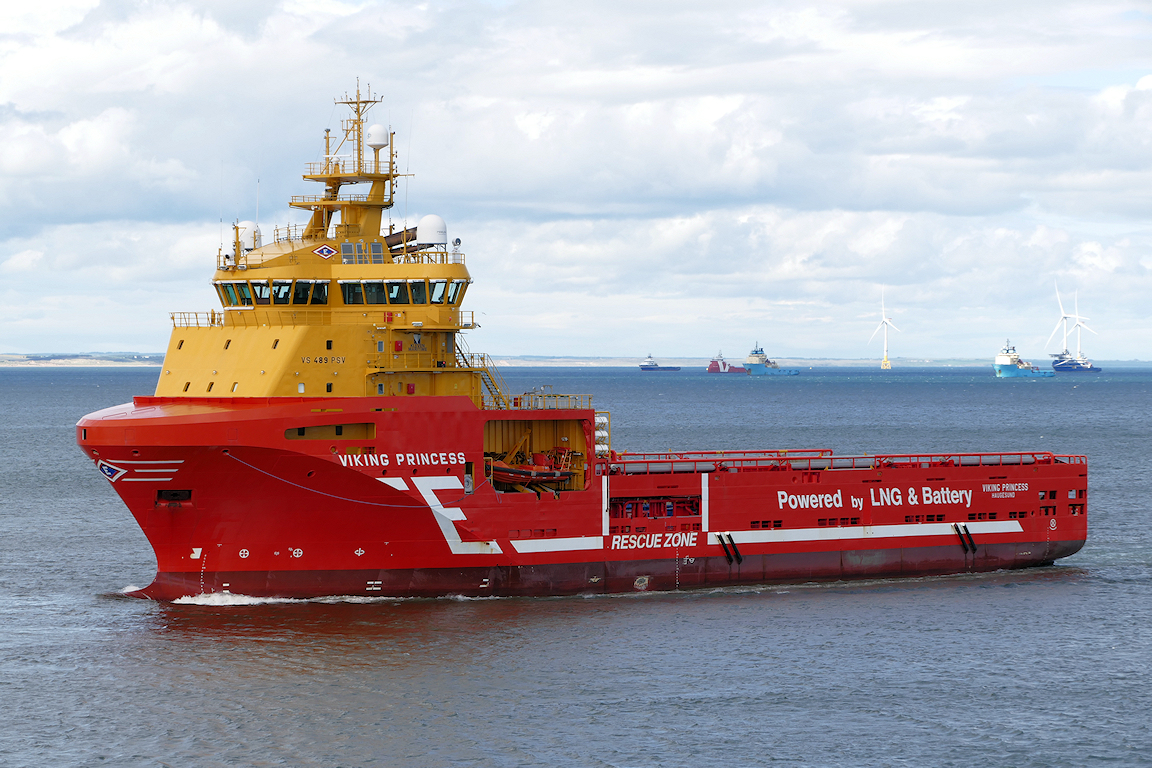 VIKING PRINCESS was another repeat from last years visit.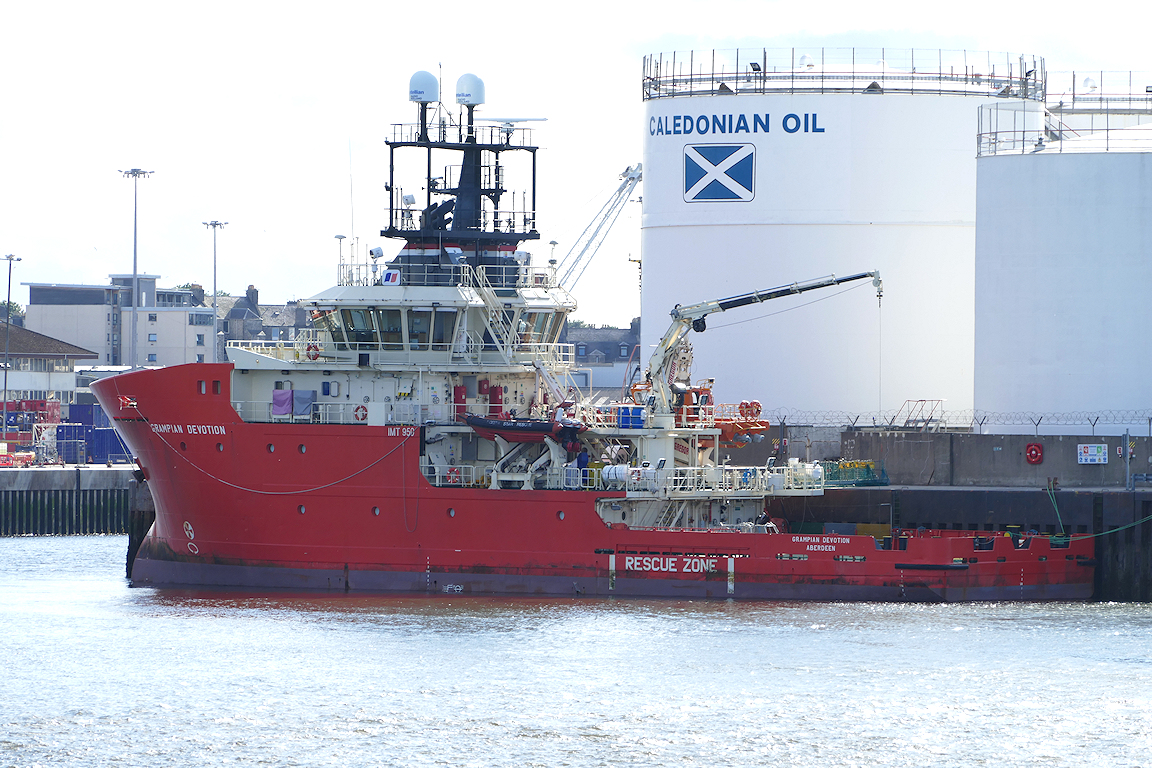 After a break away, returning to Pocra quay and GRAMPIAN DEVOTION had arrived.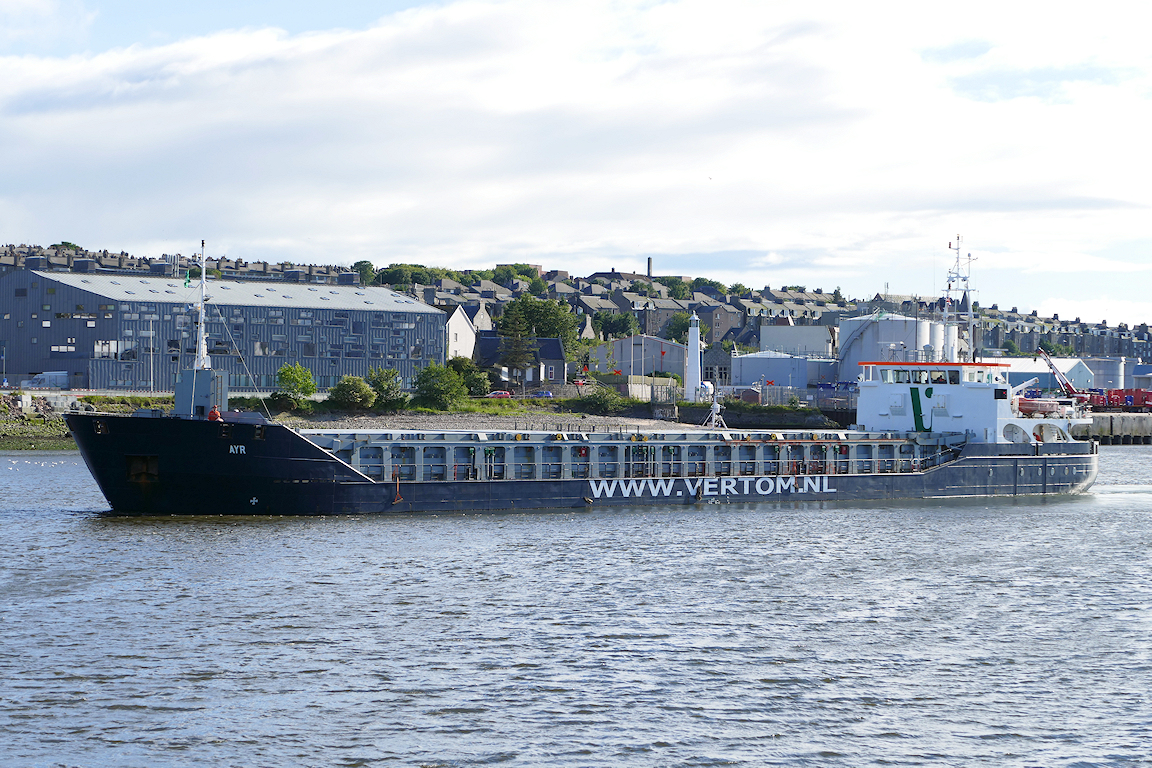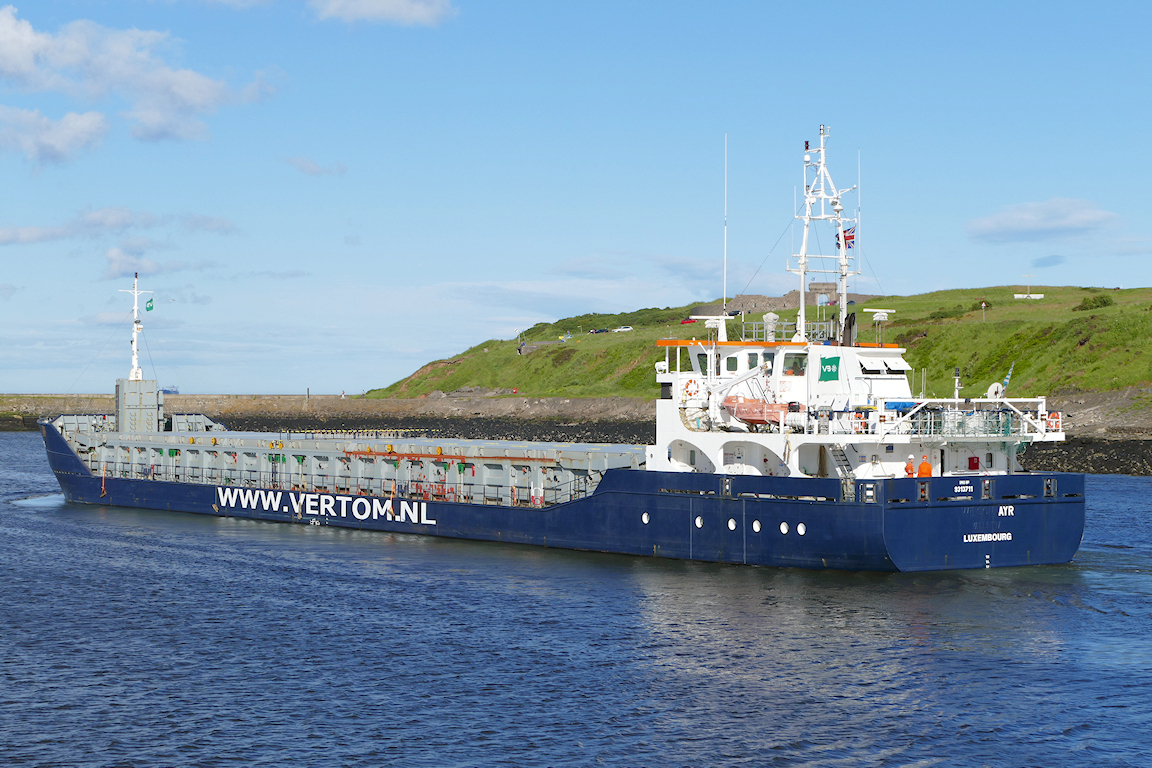 AYR sailing for Seville with a cargo of scrap metal.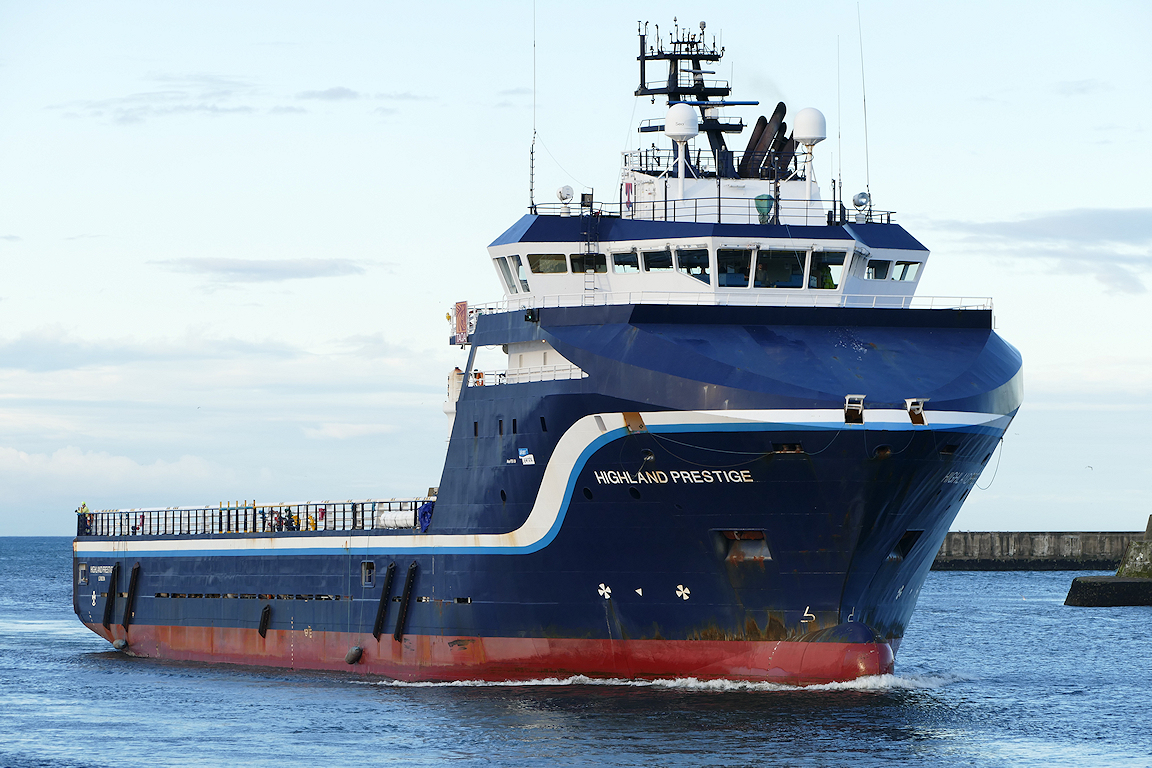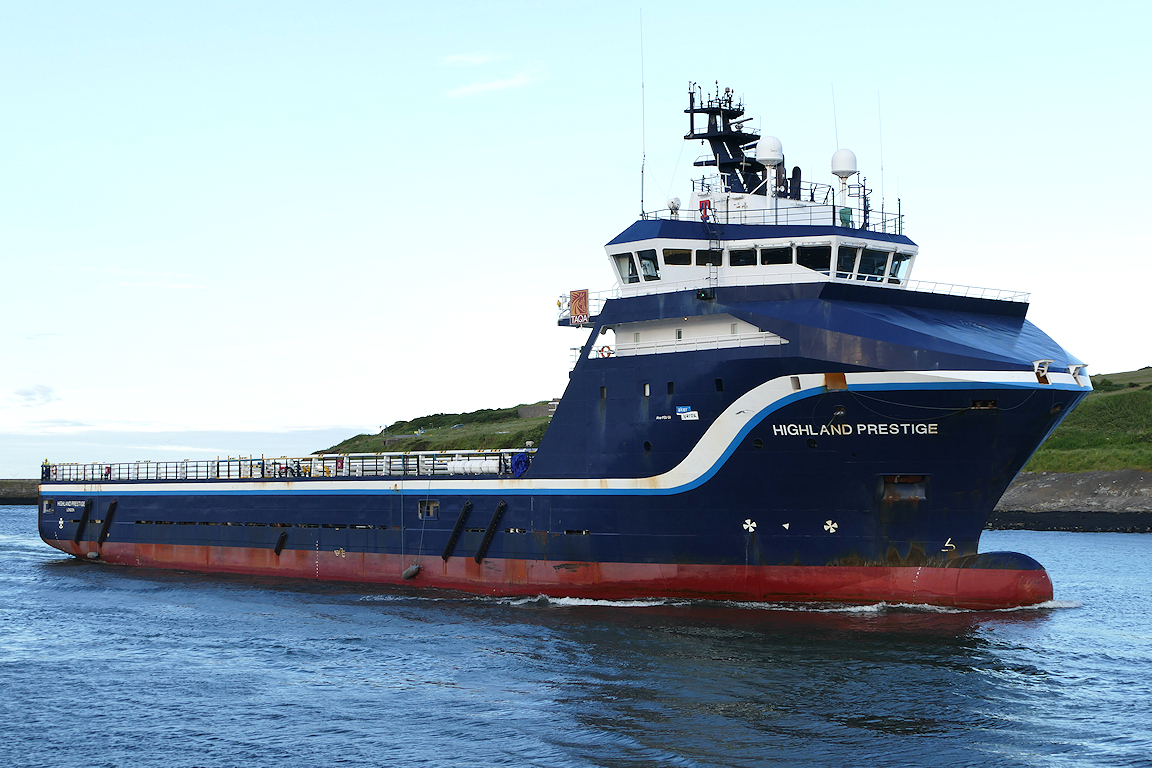 Having had a meal in the restaurant overlooking the entrance and watching several movements, as the light faded the HIGHLAND PRESTIGE arrived.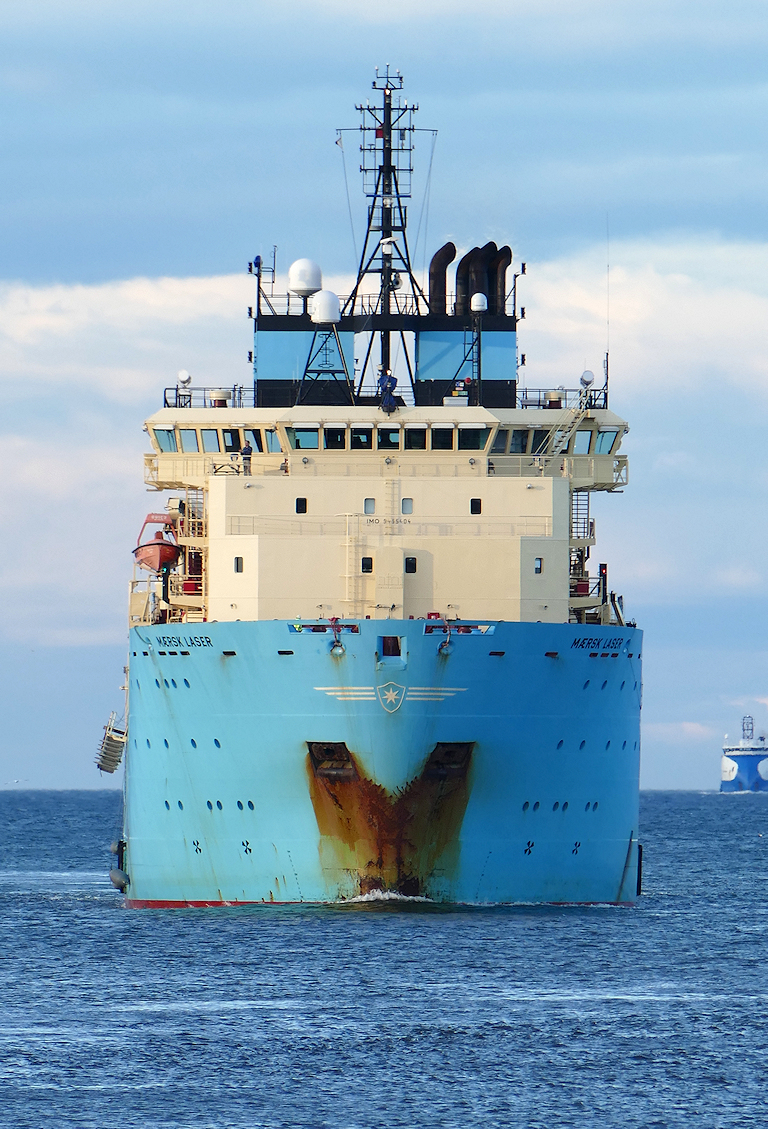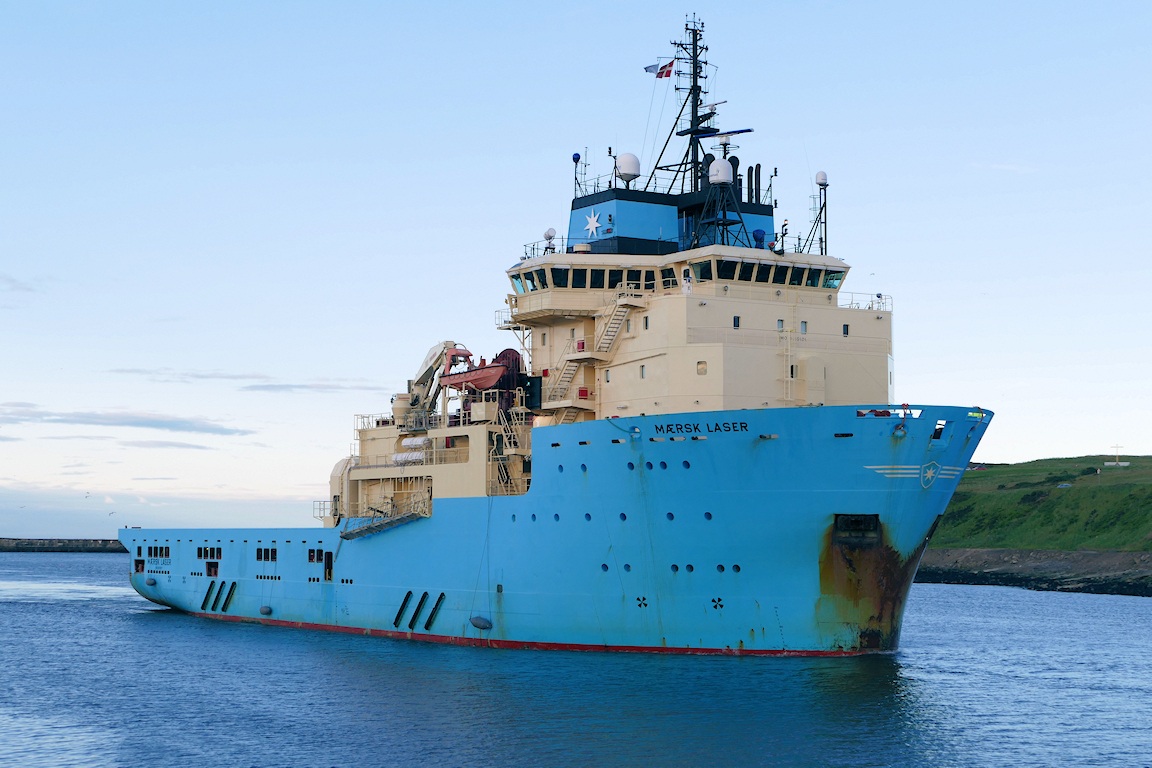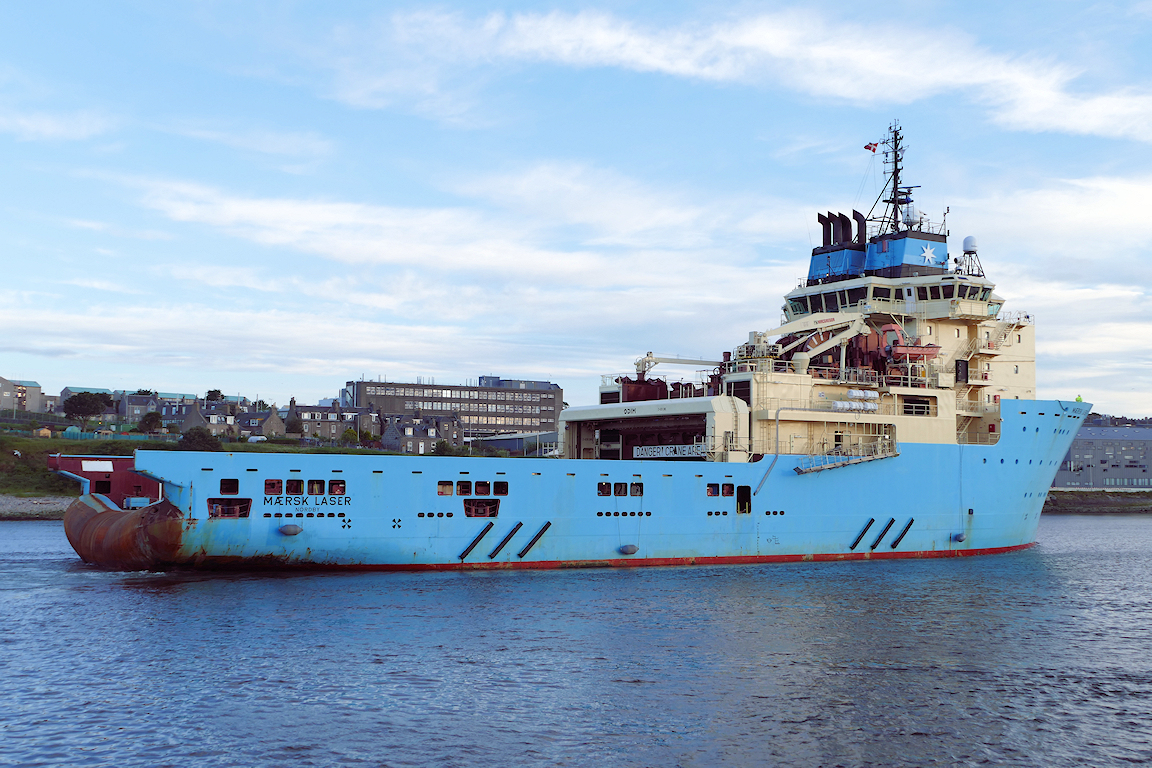 The last movement for the day, MAERSK LASER arrives from the anchorage.