Another start of the day at Paull.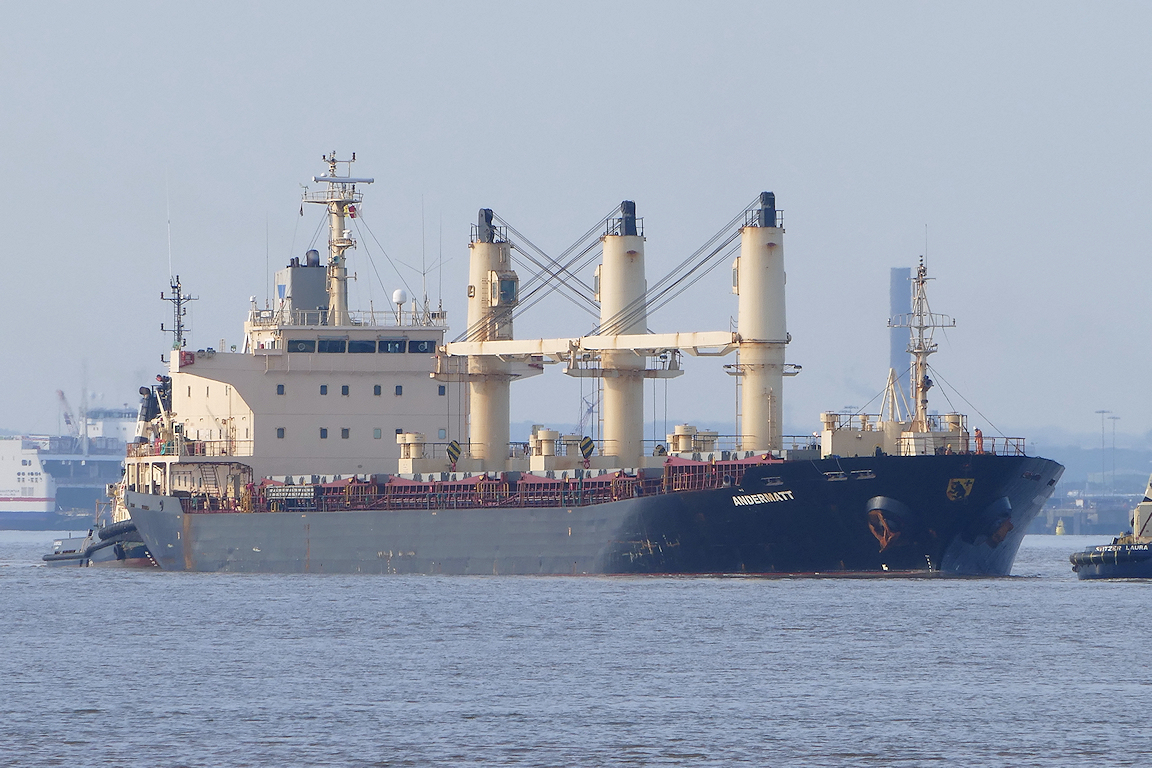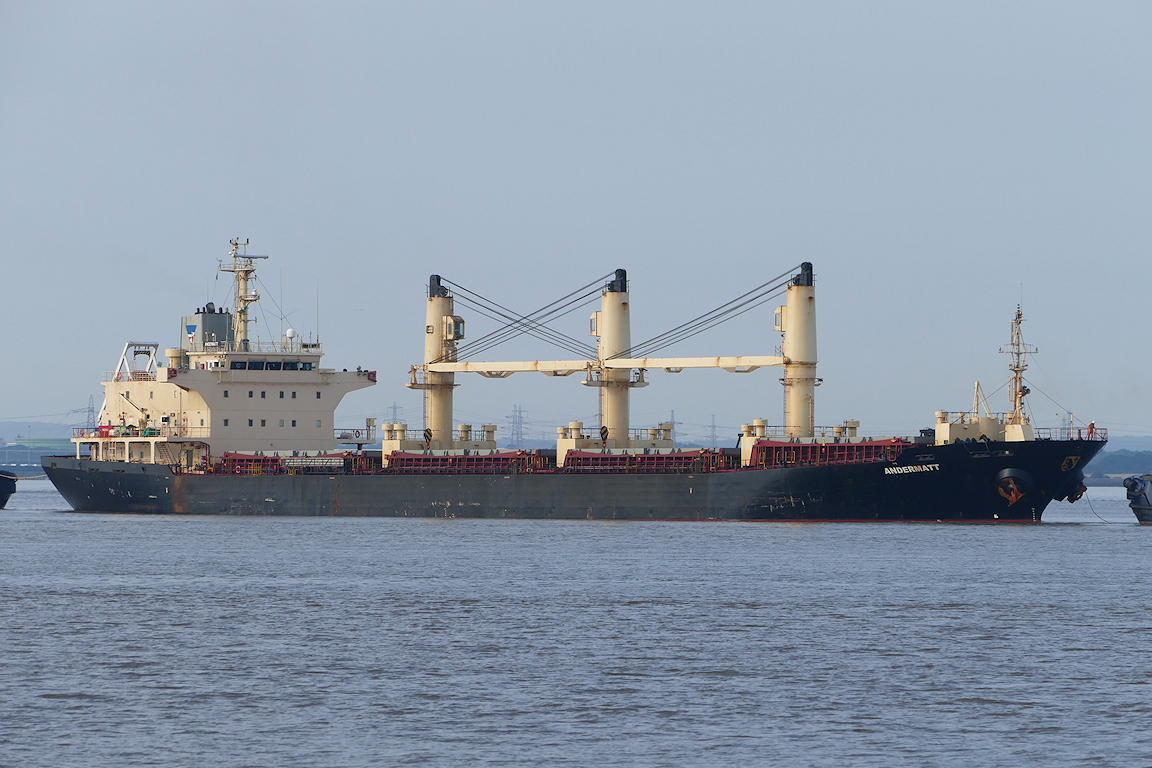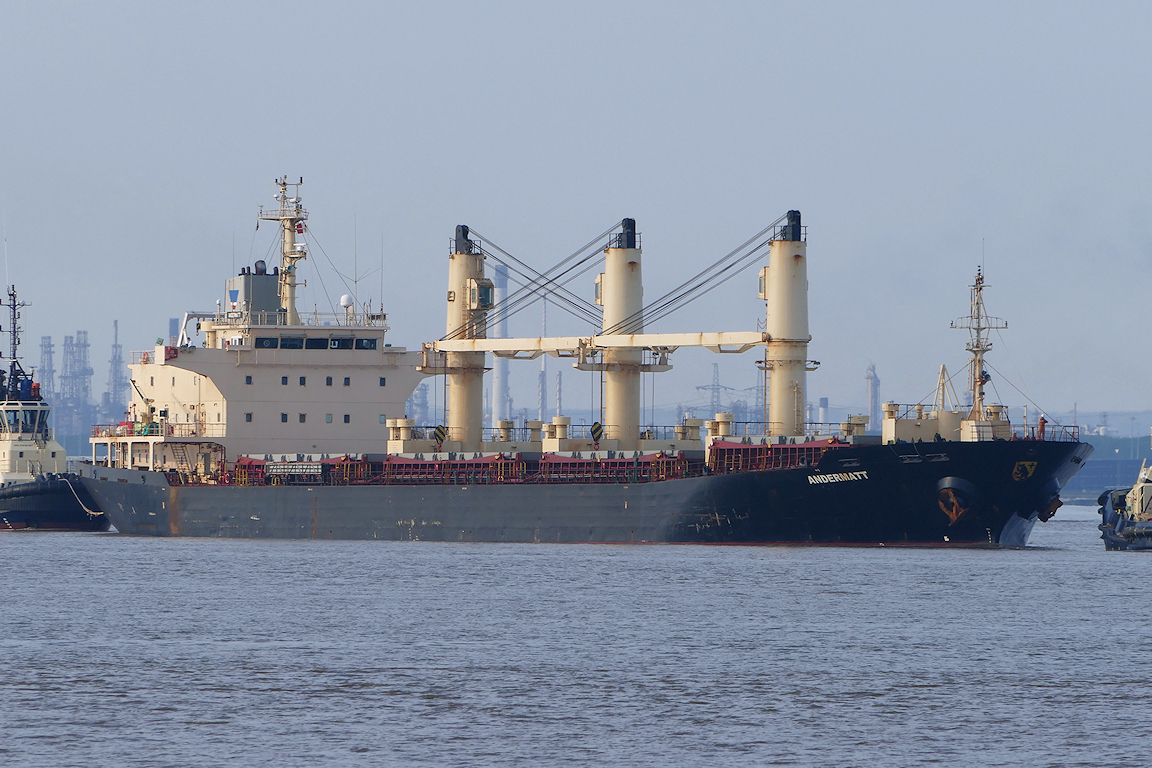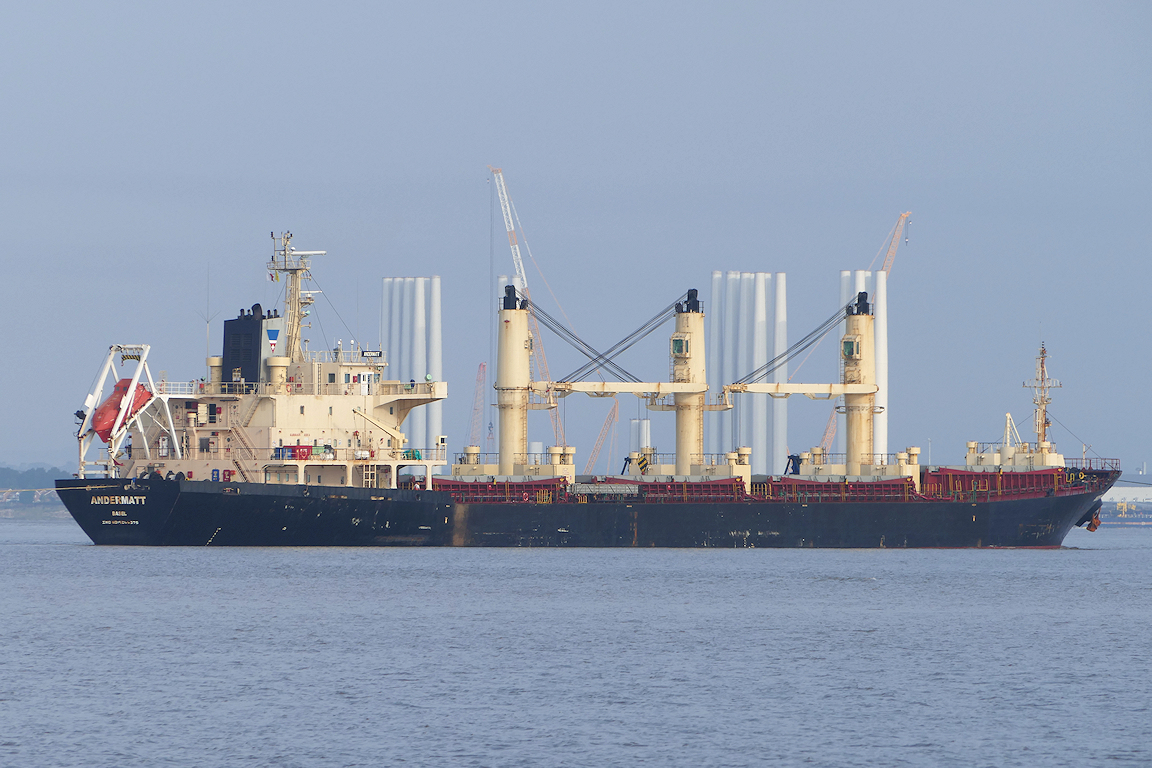 The Basel registered bulk carrier ANDERMATT passes inward for King George dock with a cargo of cement from Greece.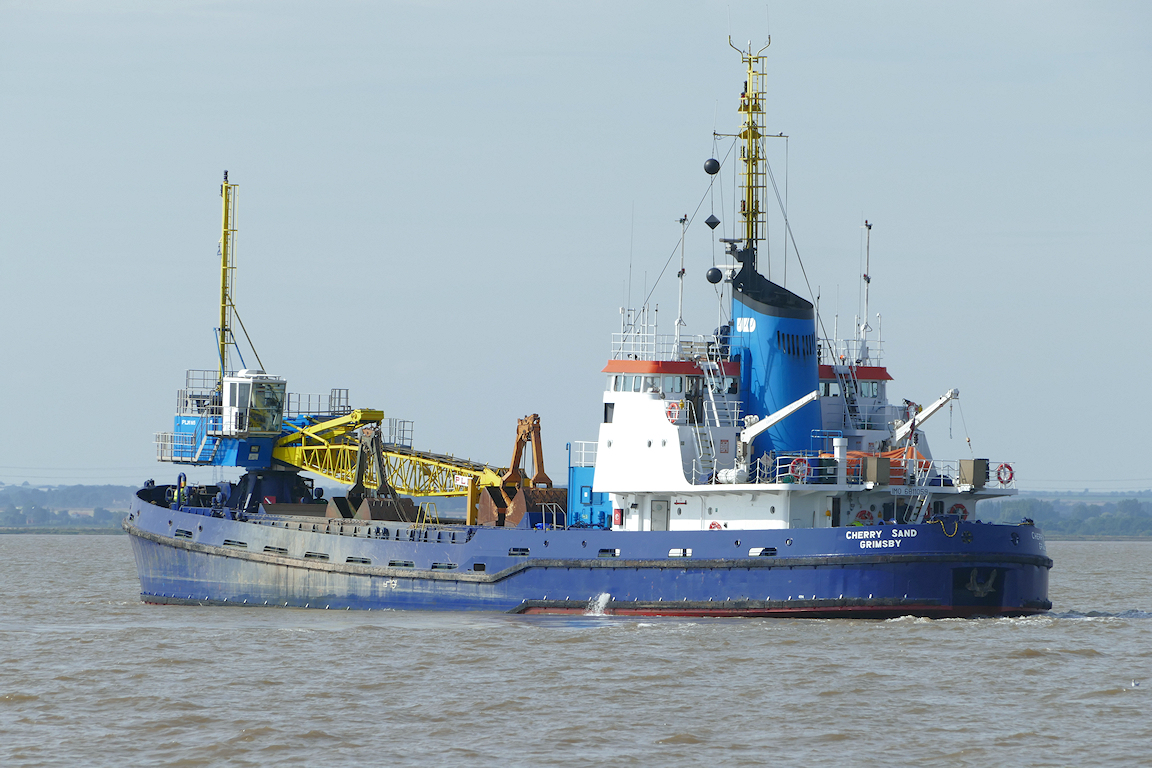 Moving to Victoria dock riverfront, CHERRY SAND turns off the dock to approach Alexandra dock.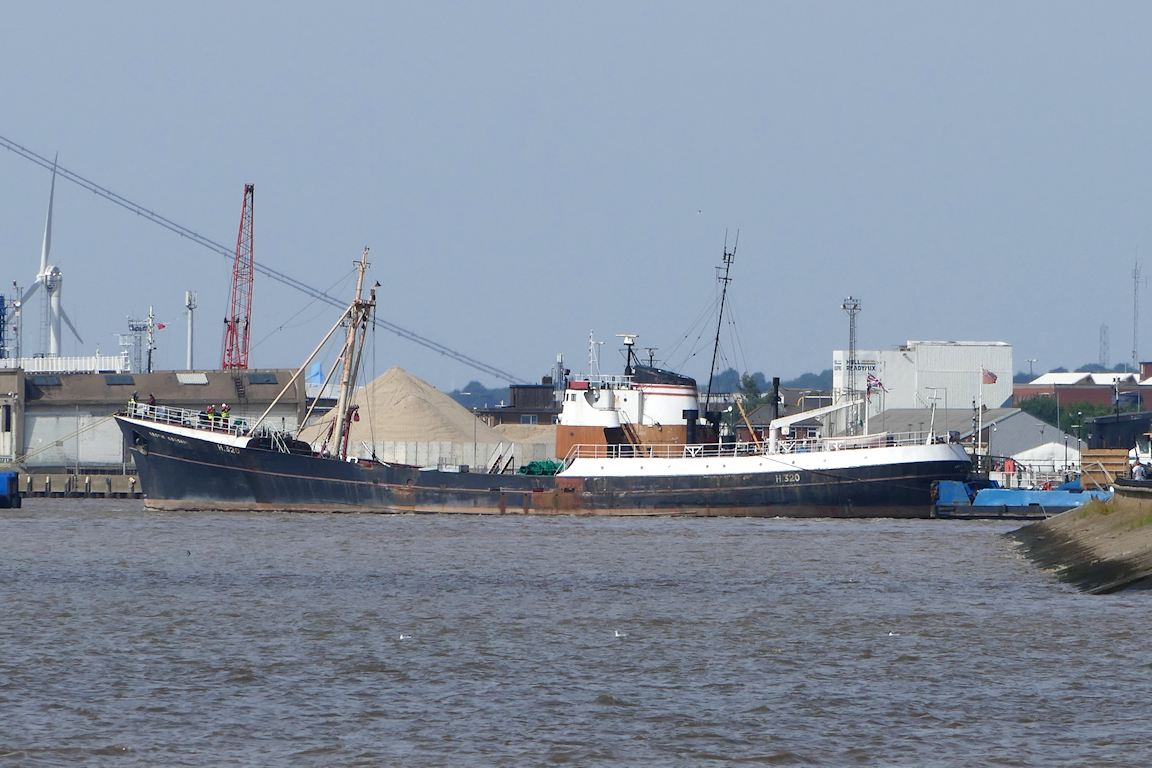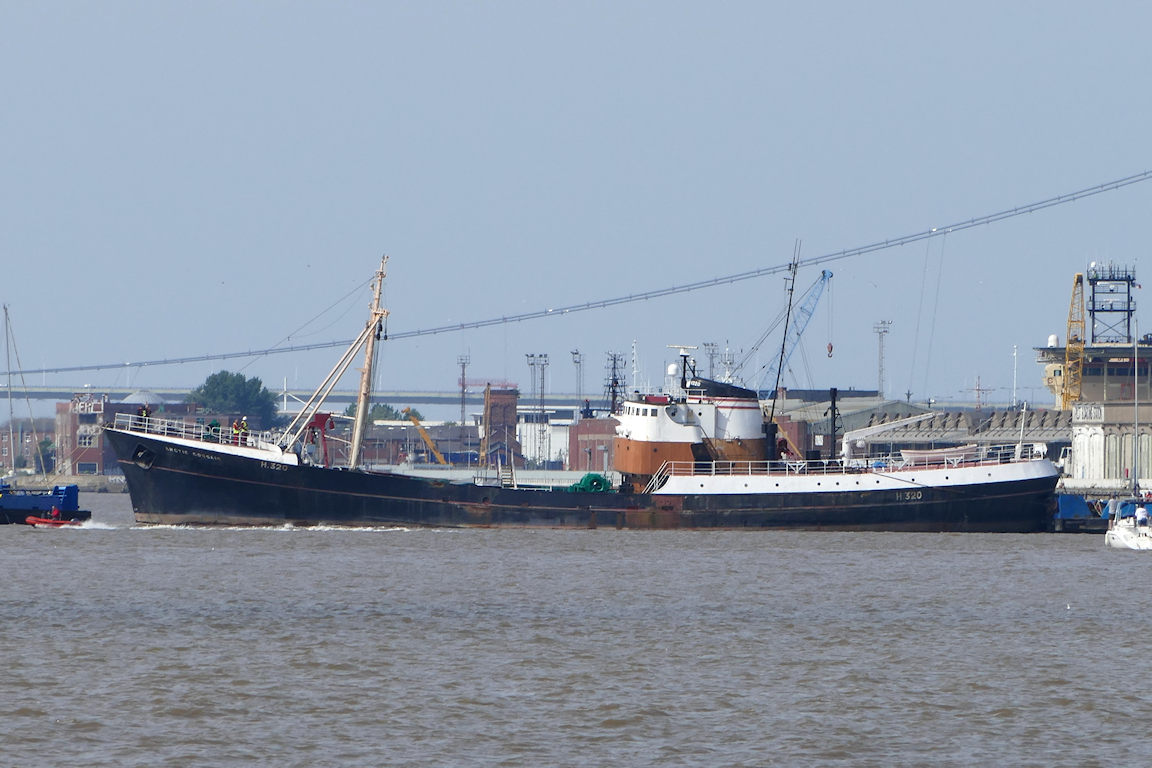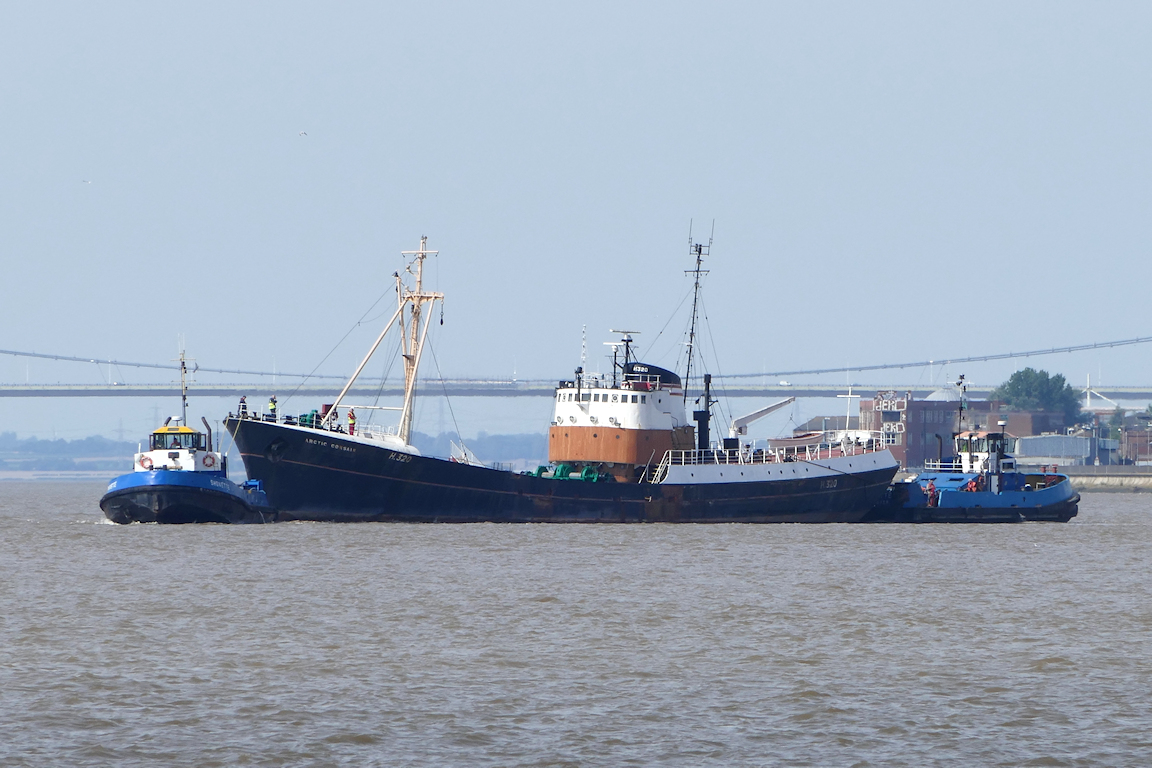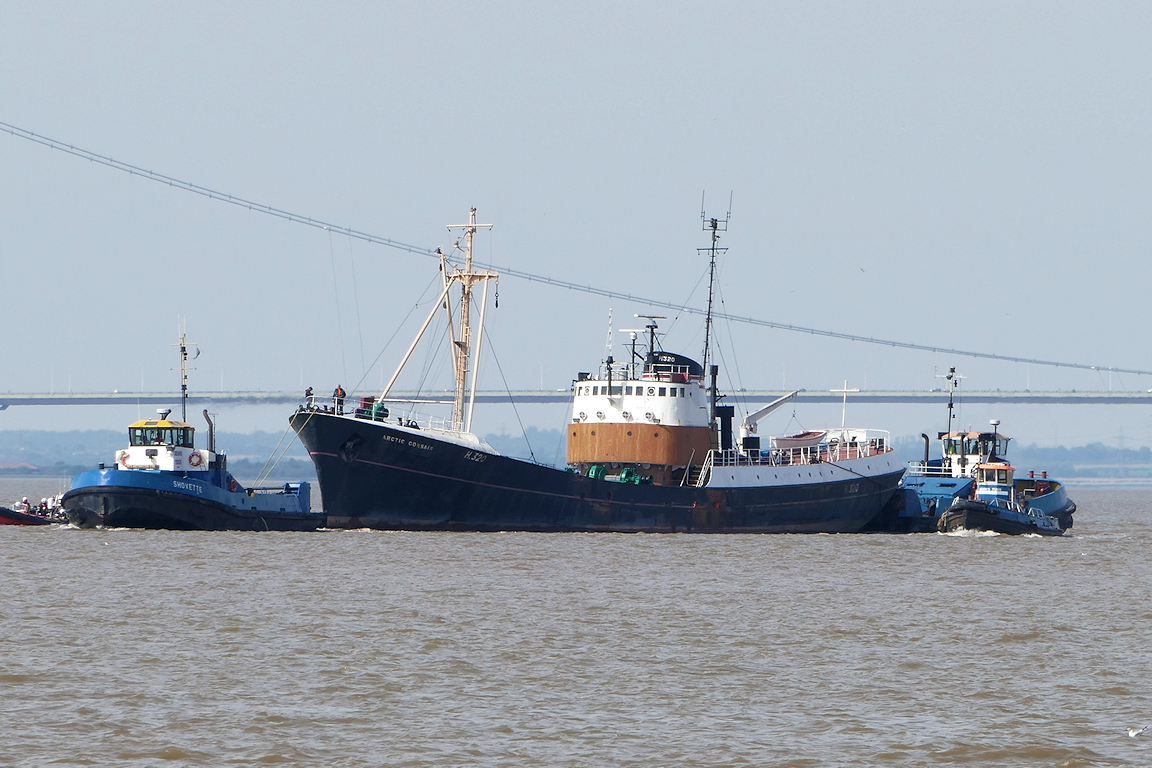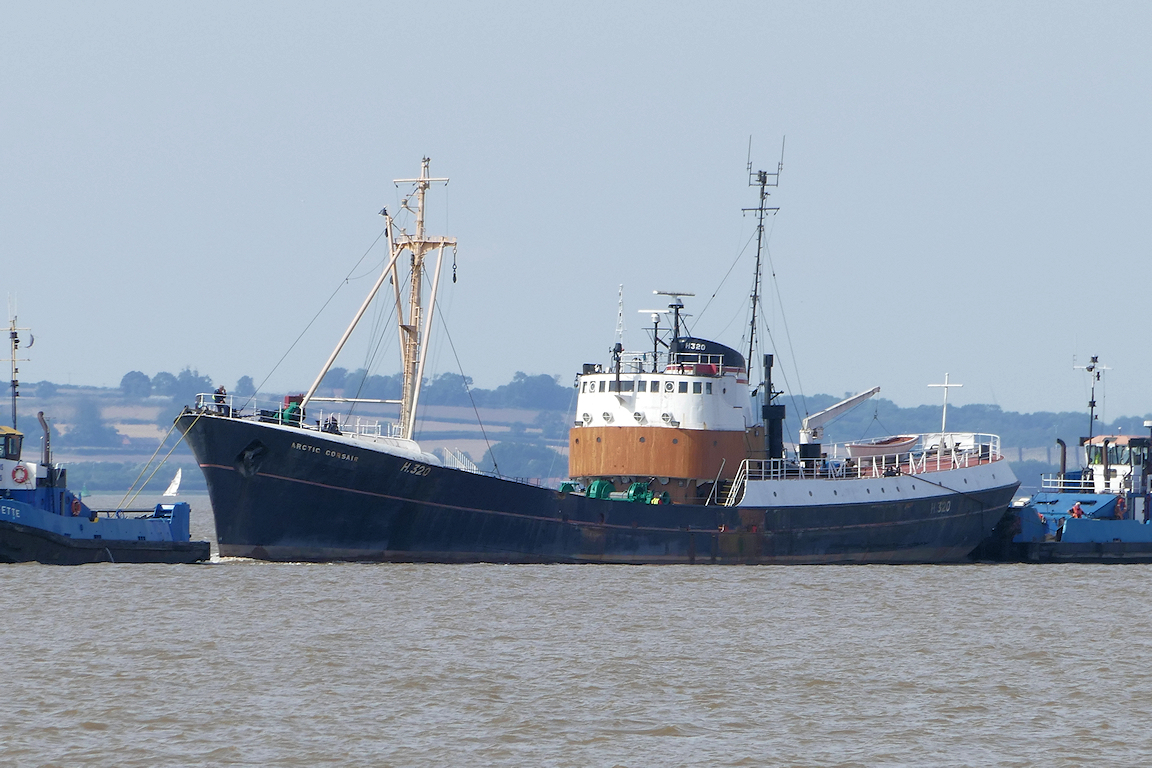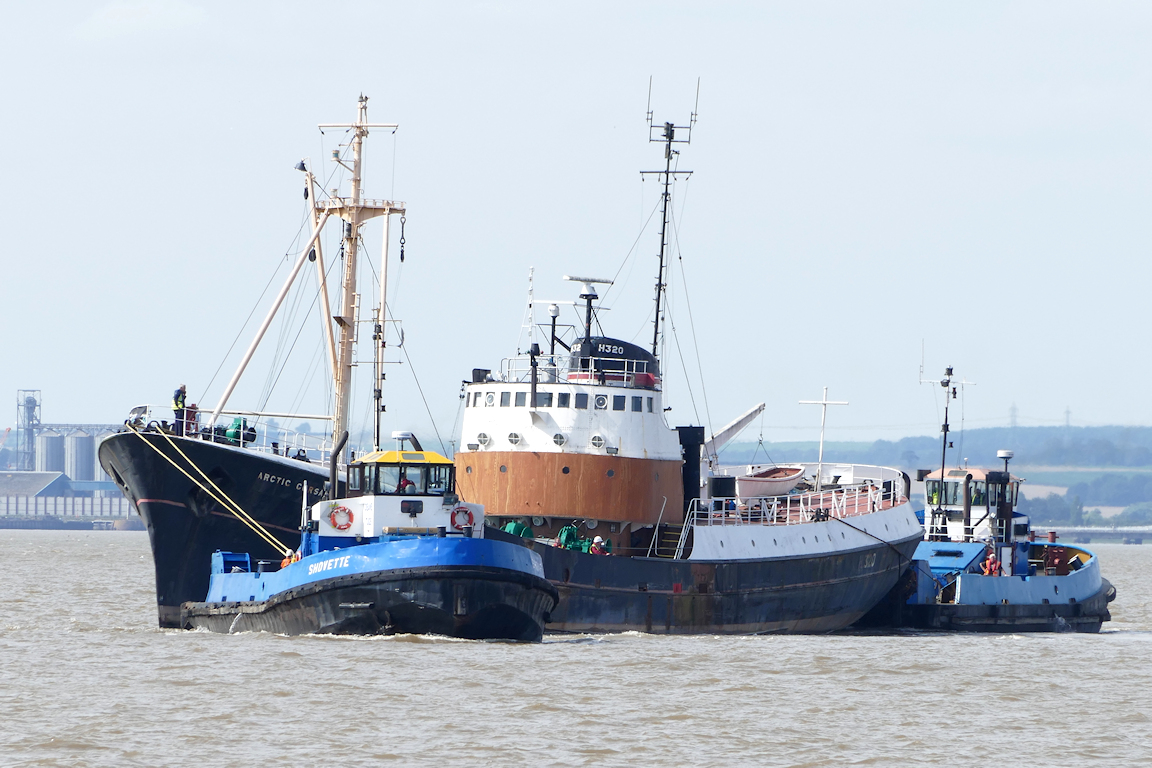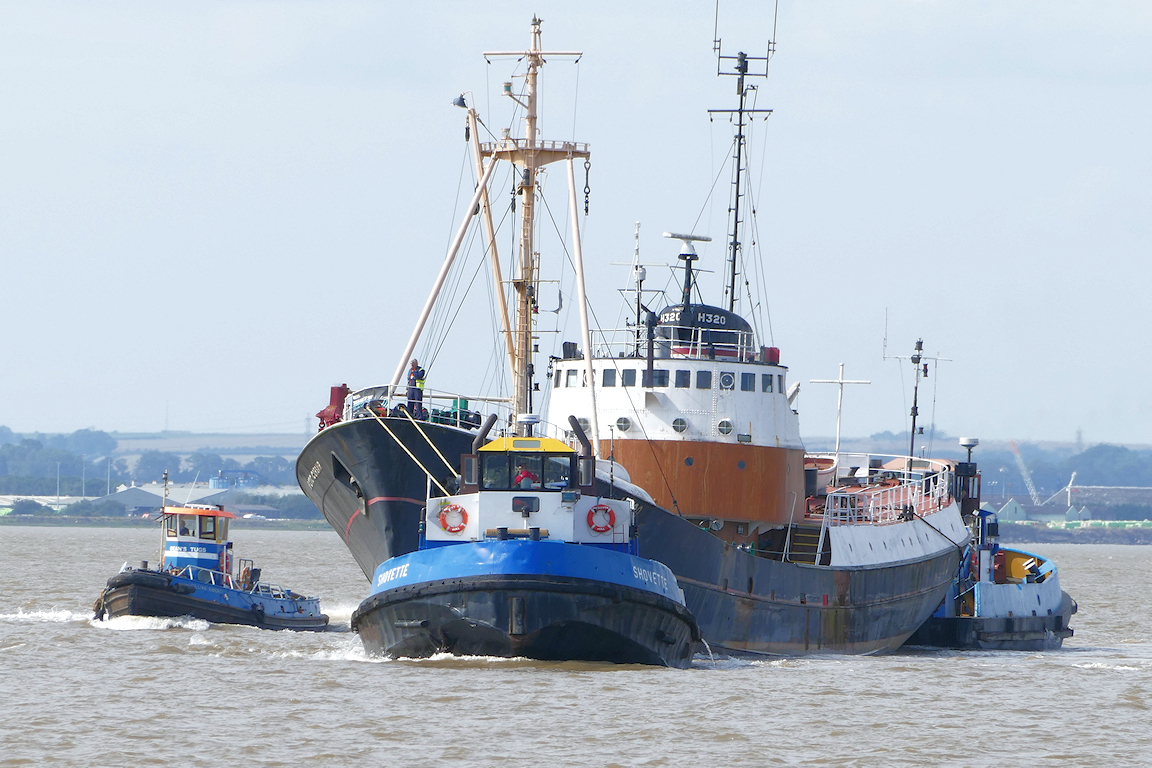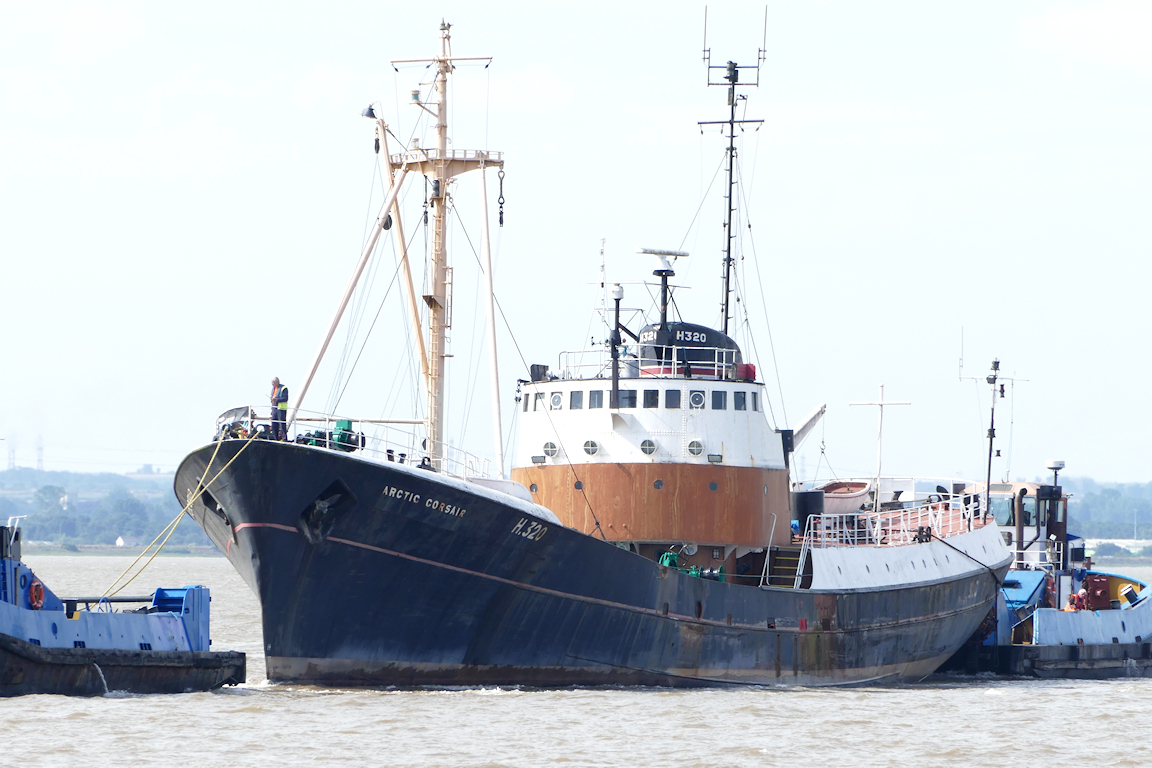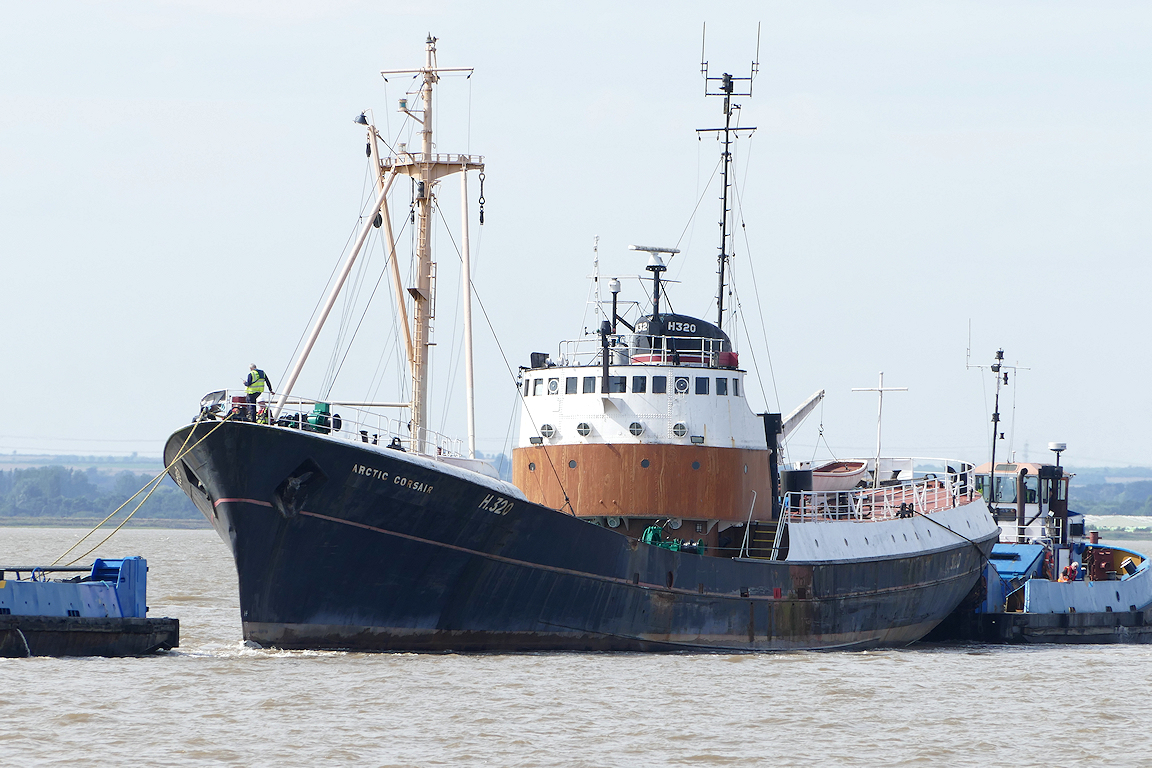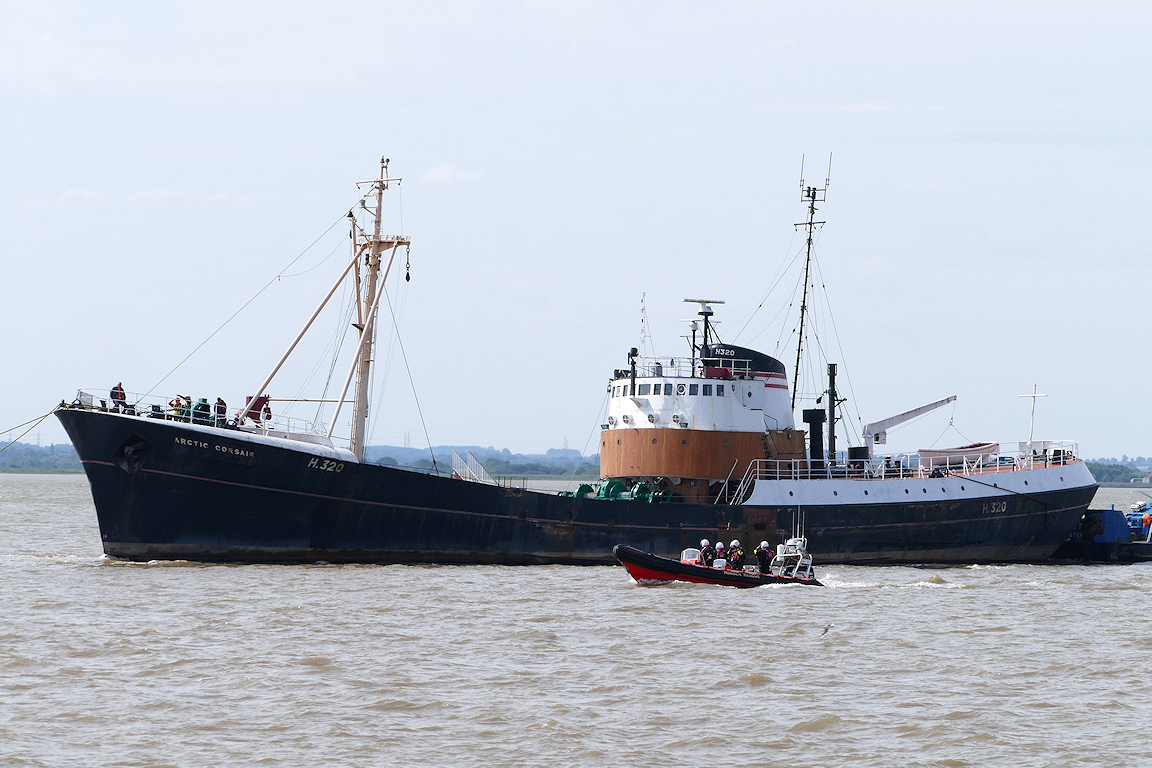 The main event of the day that lead to hundreds of watchers turning out, the ARCTIC CORSAIR clears the River Hull and is brought to Alexandra dock for renovation.
A short video of her is here