It finally happened! After our original castle venue went into administration we managed to rearrange our planned summer wedding up near Oban. Everything was sorted then COvid-19 struck and lockdown kicked in. We were then fortunate enough to be able to move the date to spring 2021 – every part of the package fell into place. Then we got lockdown again. It was starting to look like we would need to rearrange again but then a glimmer of hope – lockdown was planned to be eased on 26th April – our wedding the 29th! We arranged a fall back plan that would allow us to at least get married even if all else was off. On the 26th it was confirmed we were good to go.
With a car full of clothing and wedding gear, we set off at 03:30 on the 28th and arrived at Barcaldine Castle by lunch time.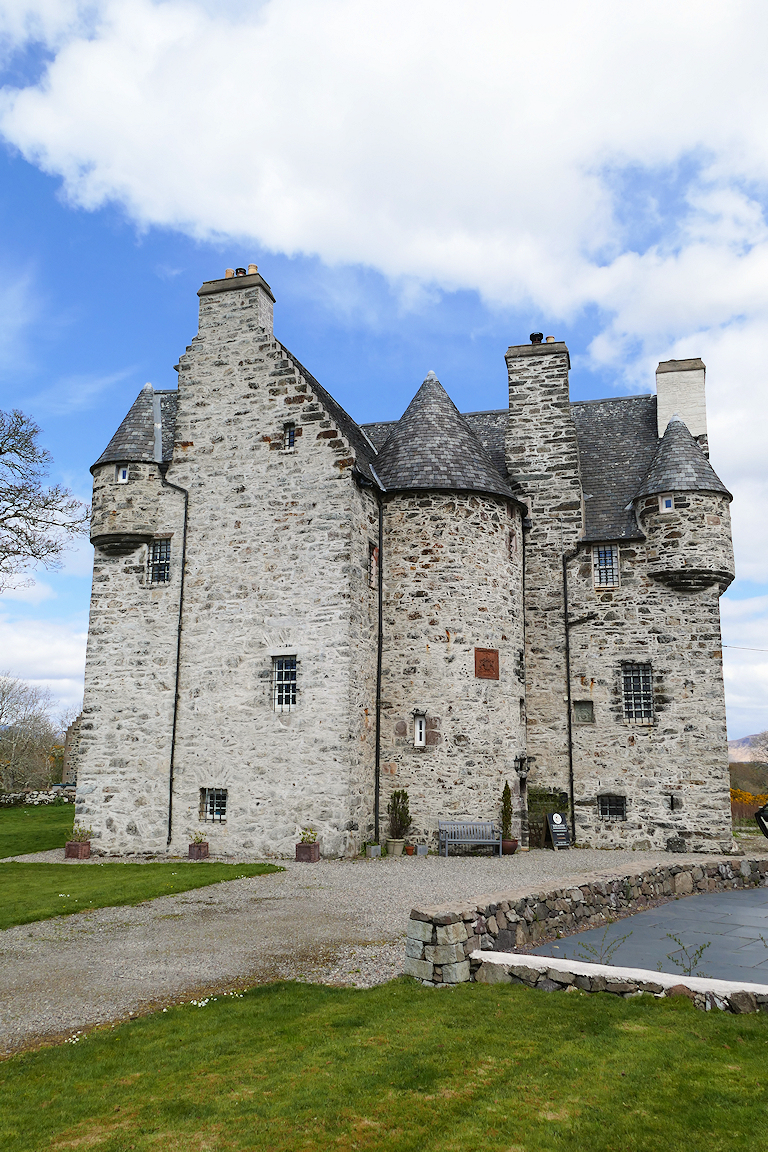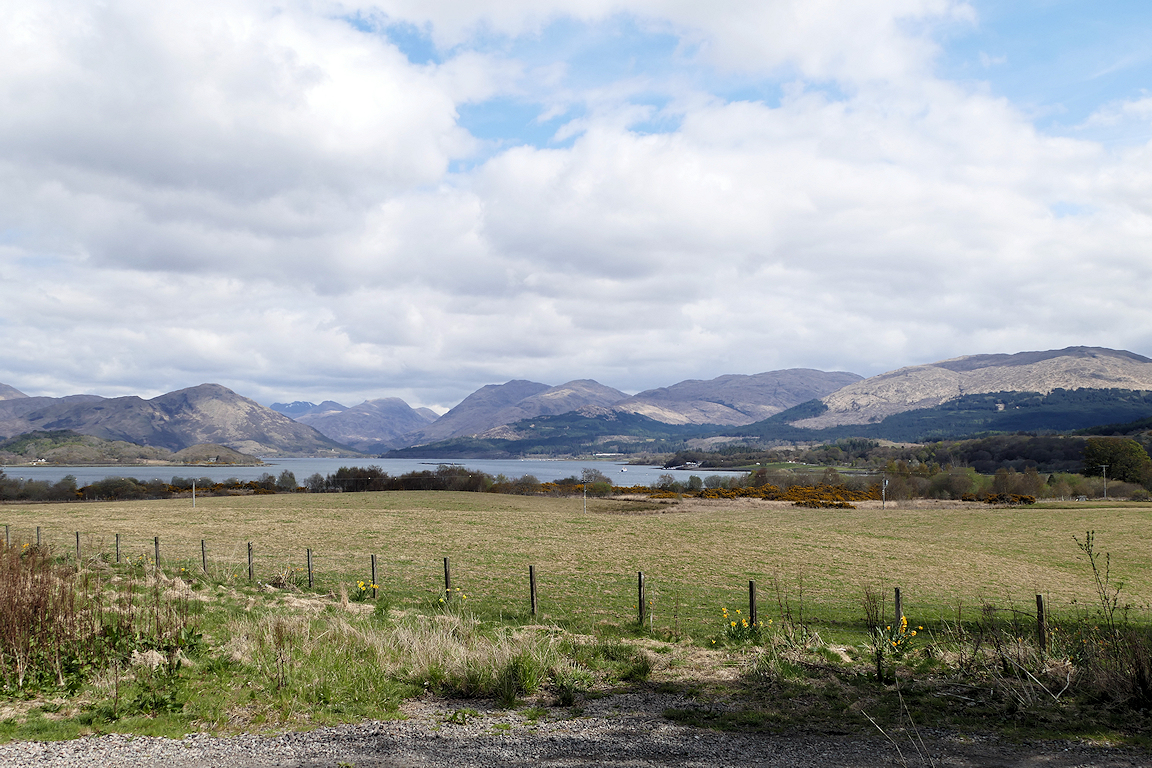 The view to the rear of the castle over Loch Creran.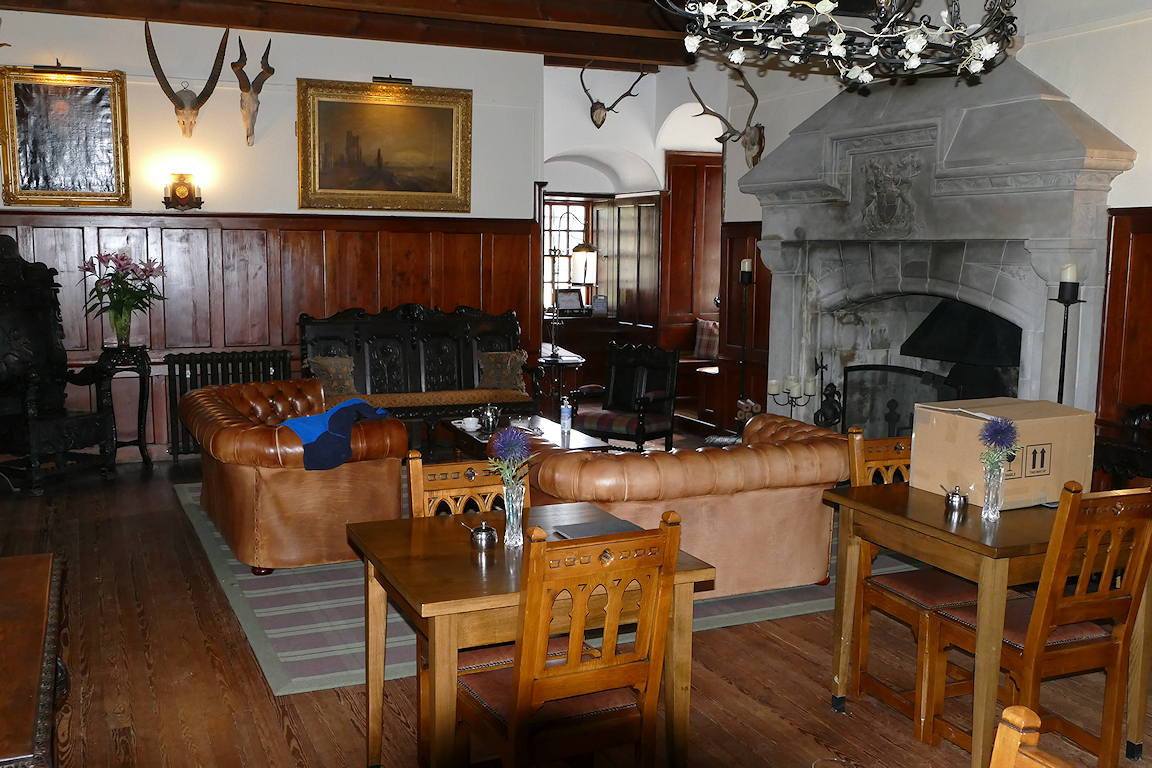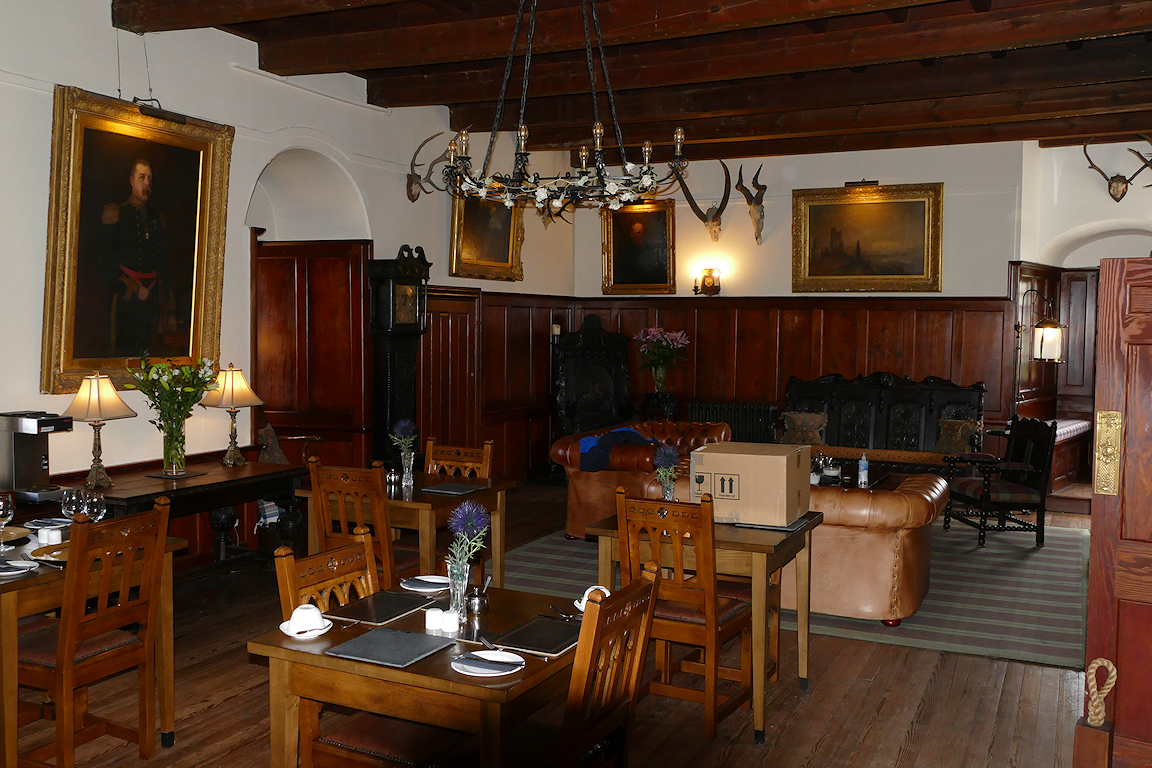 The Great Hall.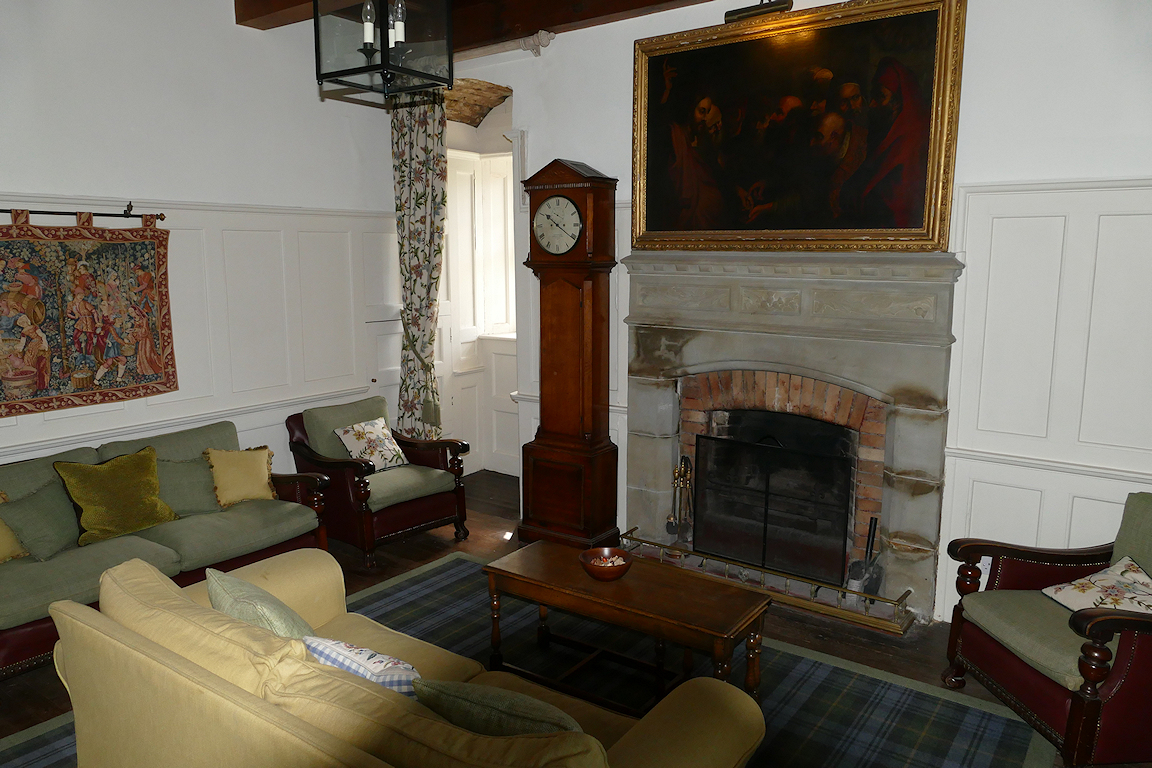 The Laird's parlour.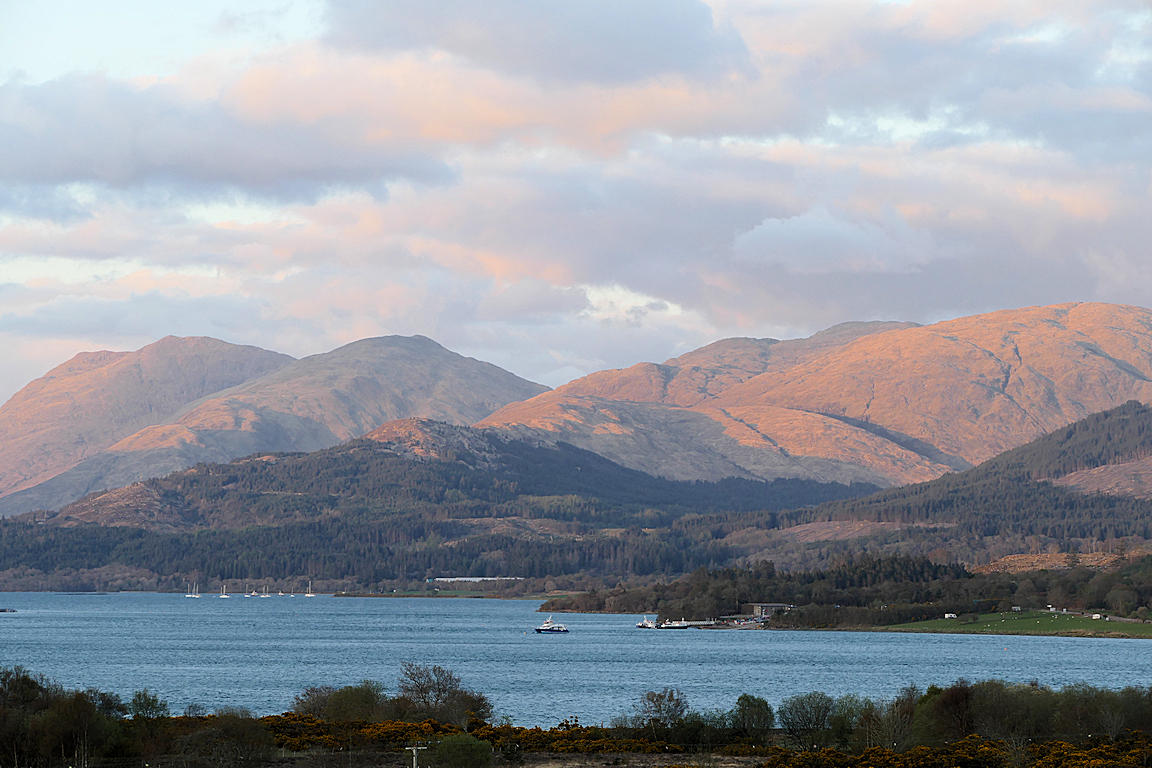 The view from our room window as the sun sets on our wedding day.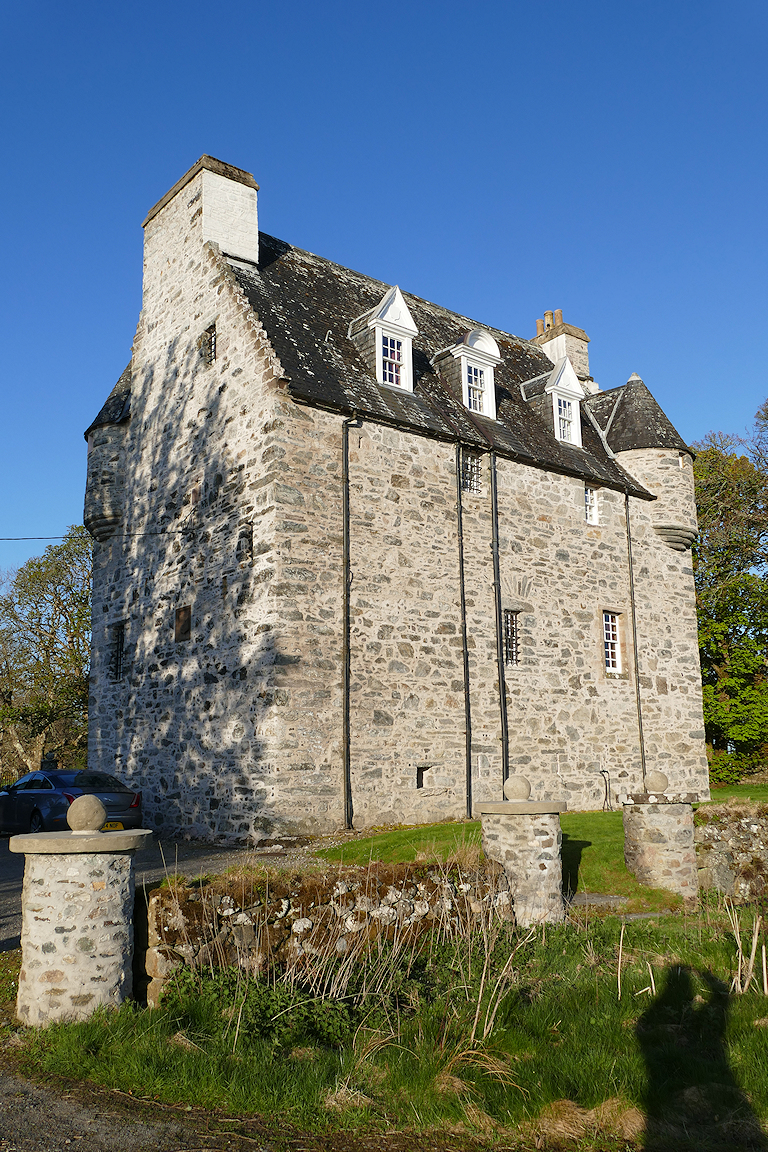 The rear of the castle, early morning. Our room was the two windows midway up.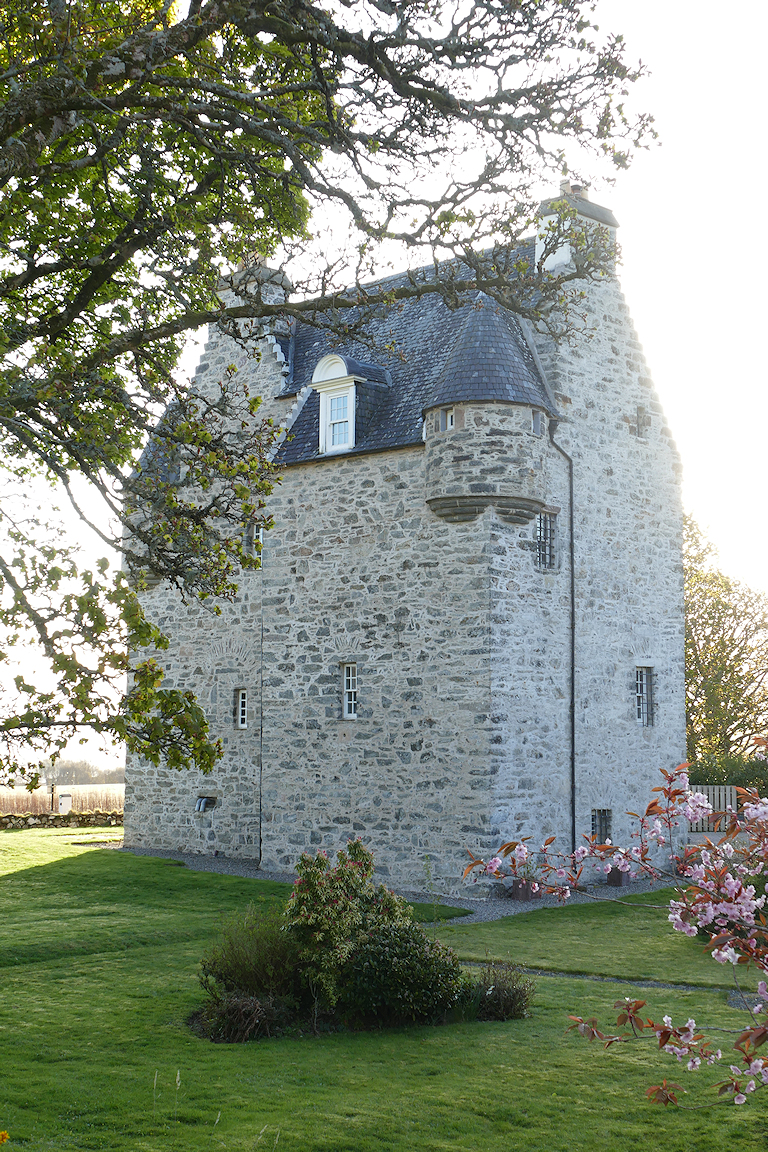 Side of the castle.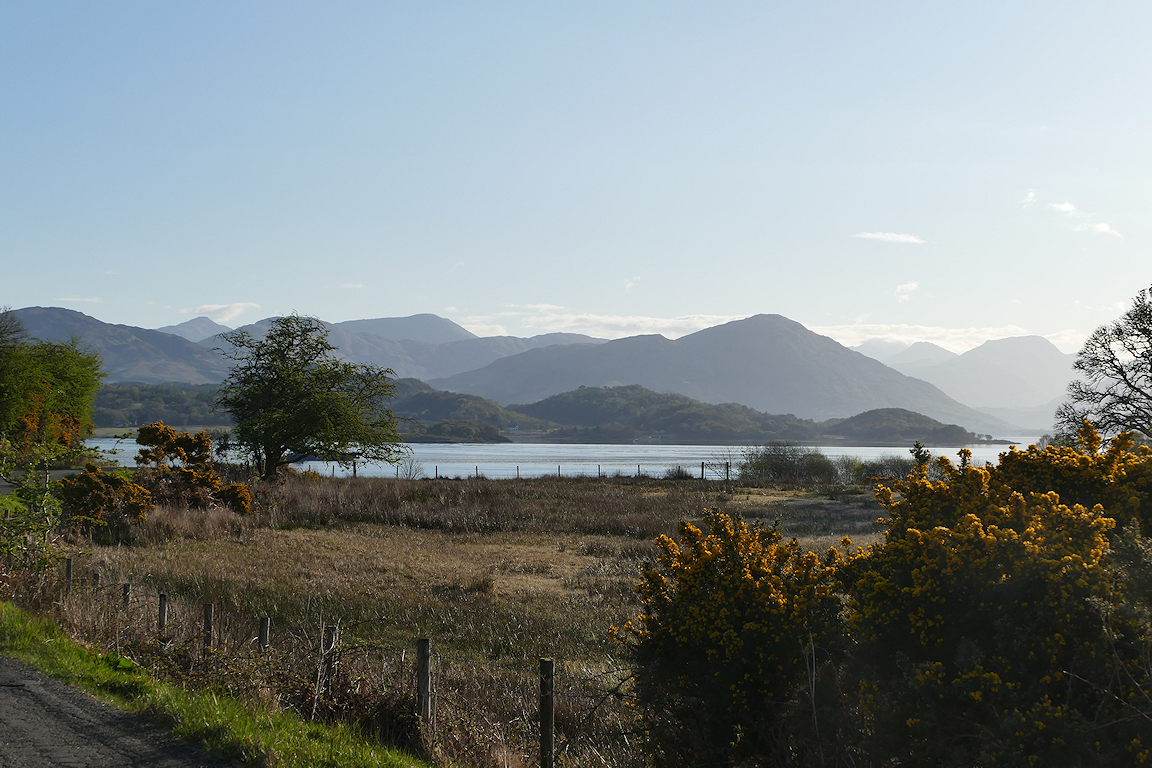 I had decided on a short walk – we did this together before breakfast. This is the view over Loch Creran.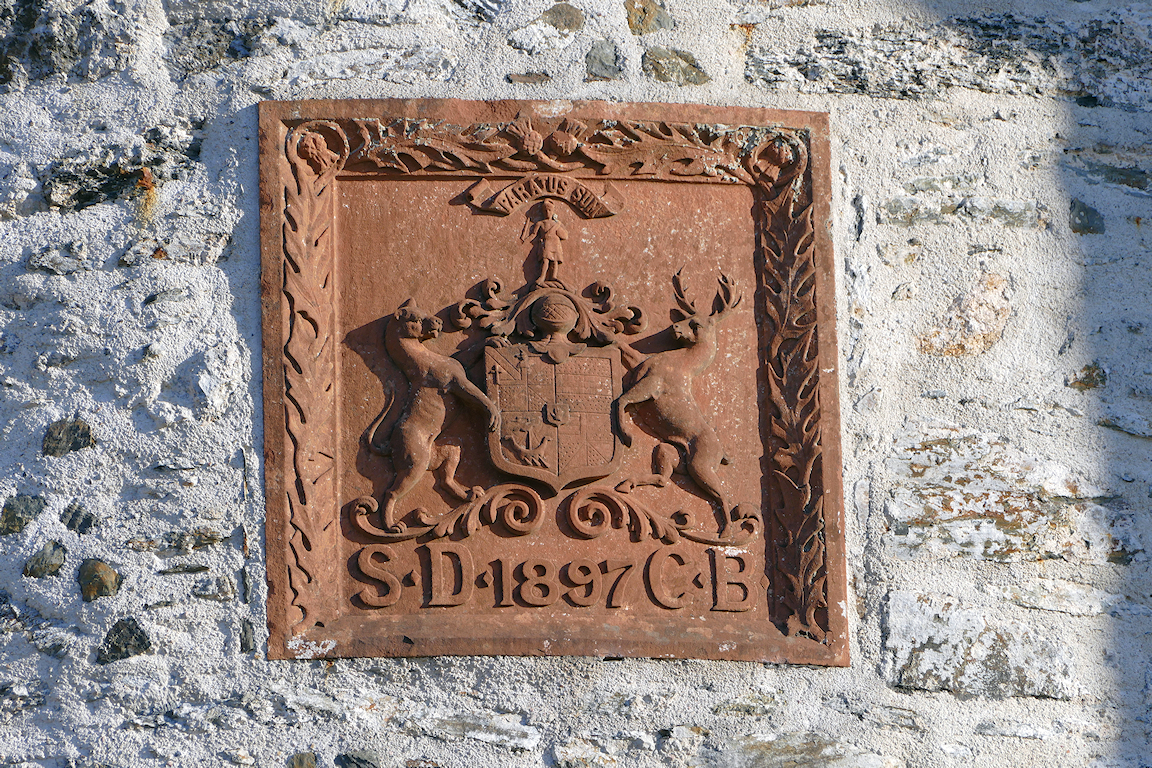 Builders stone.
Bev went off walking, I took a drive and found this view towards Mull over Ardmucknish bay.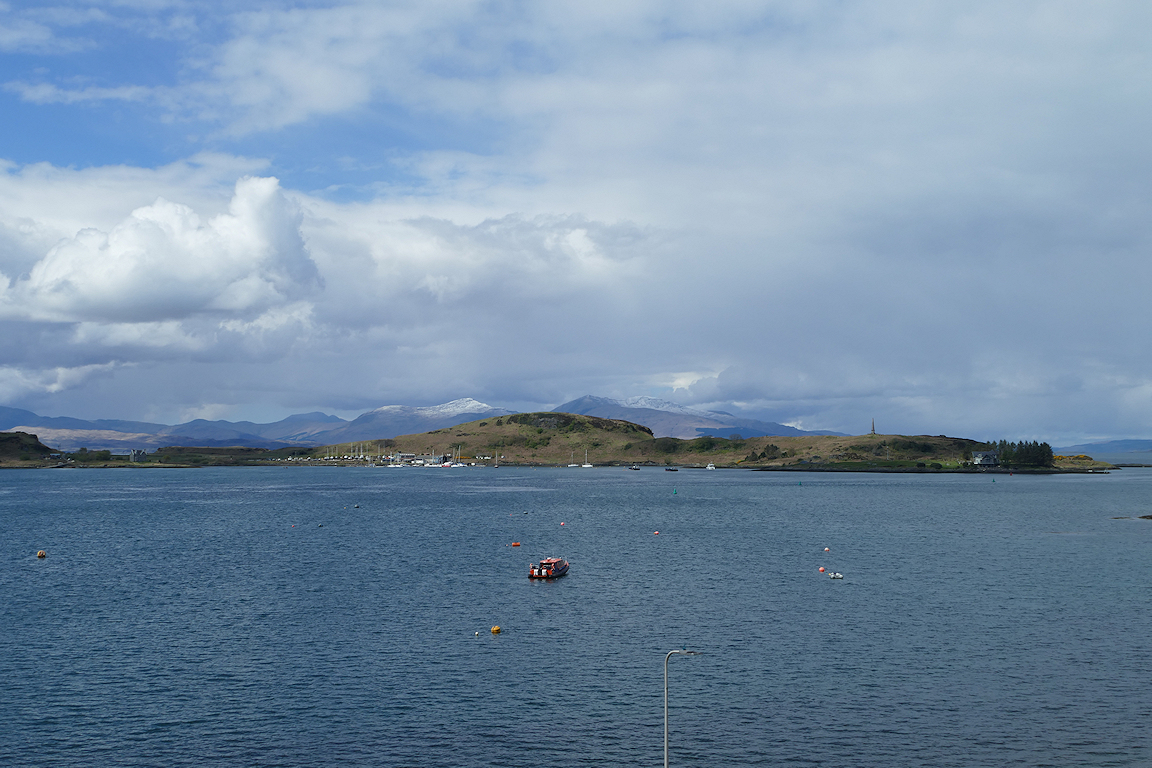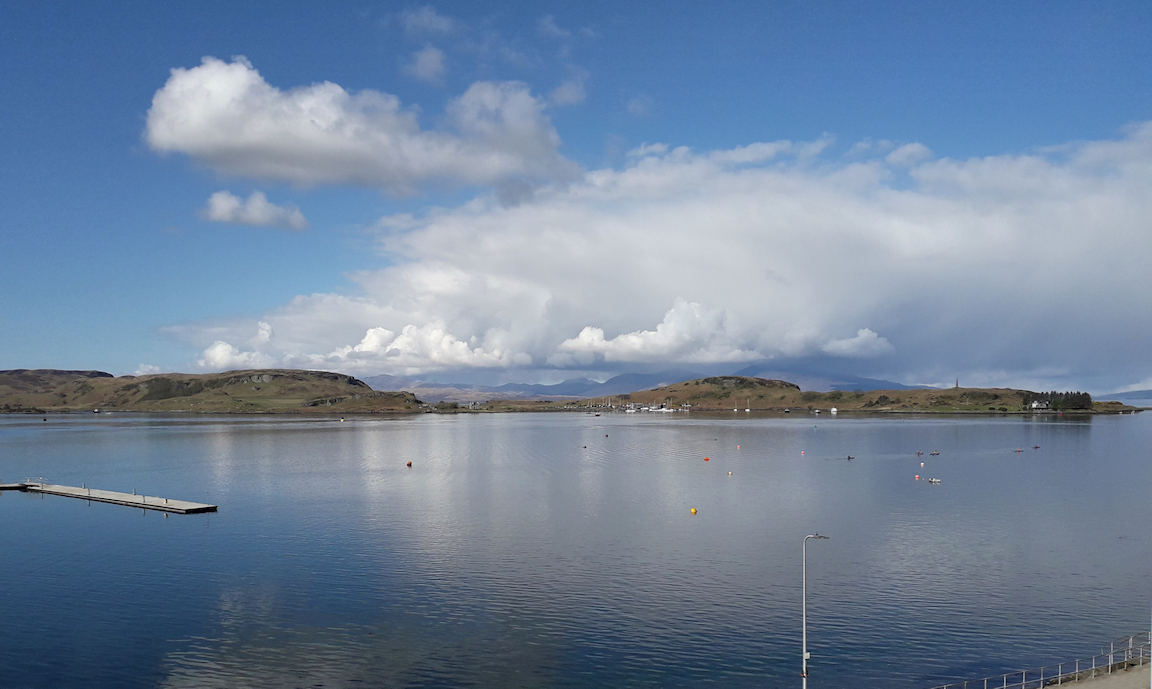 On the Saturday we left the castle to head to Oban and the Esplanade Court Apartments, where we would stay for the week.
This was the view from our windows over Oban bay towards Kerrera and the mountains of Mull.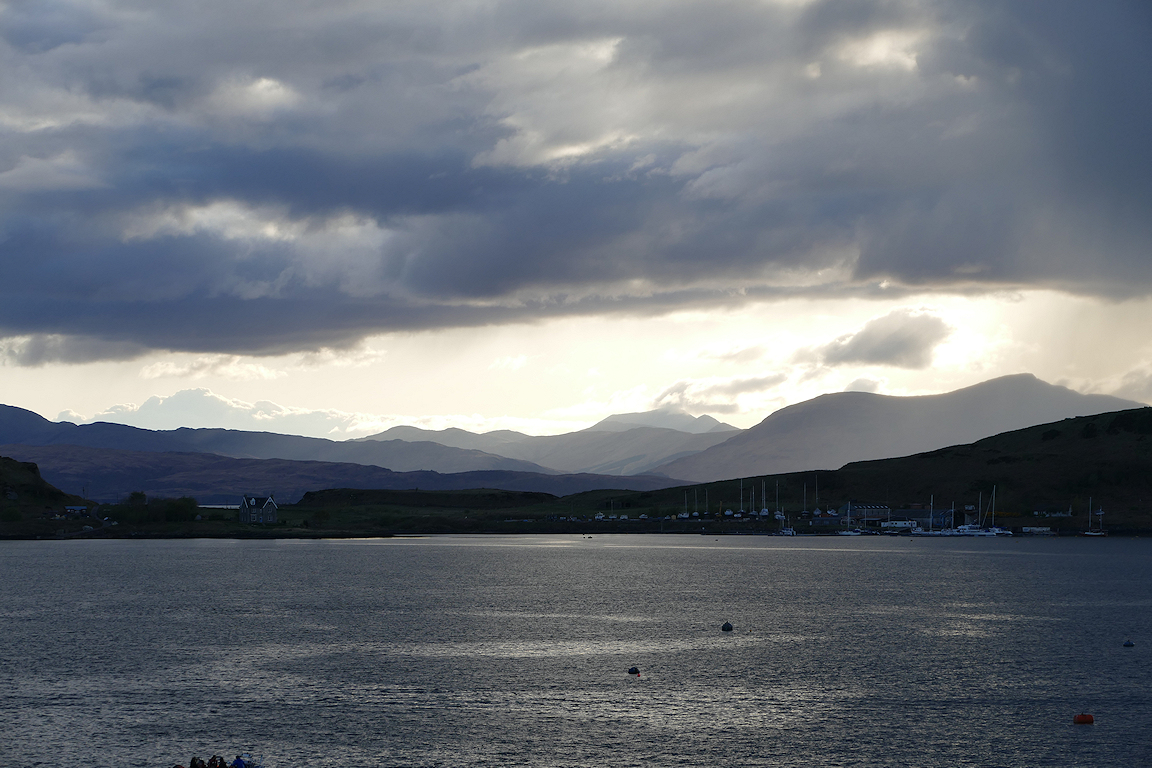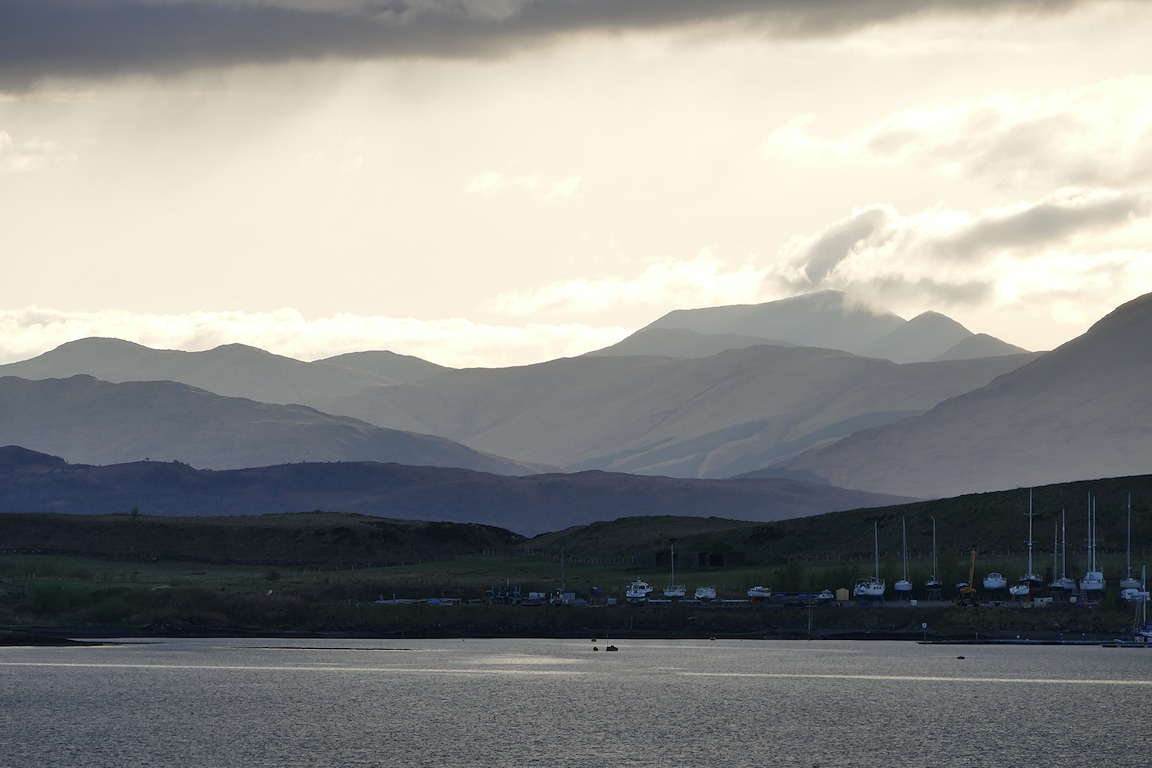 Moody lighting on the Mull mountains.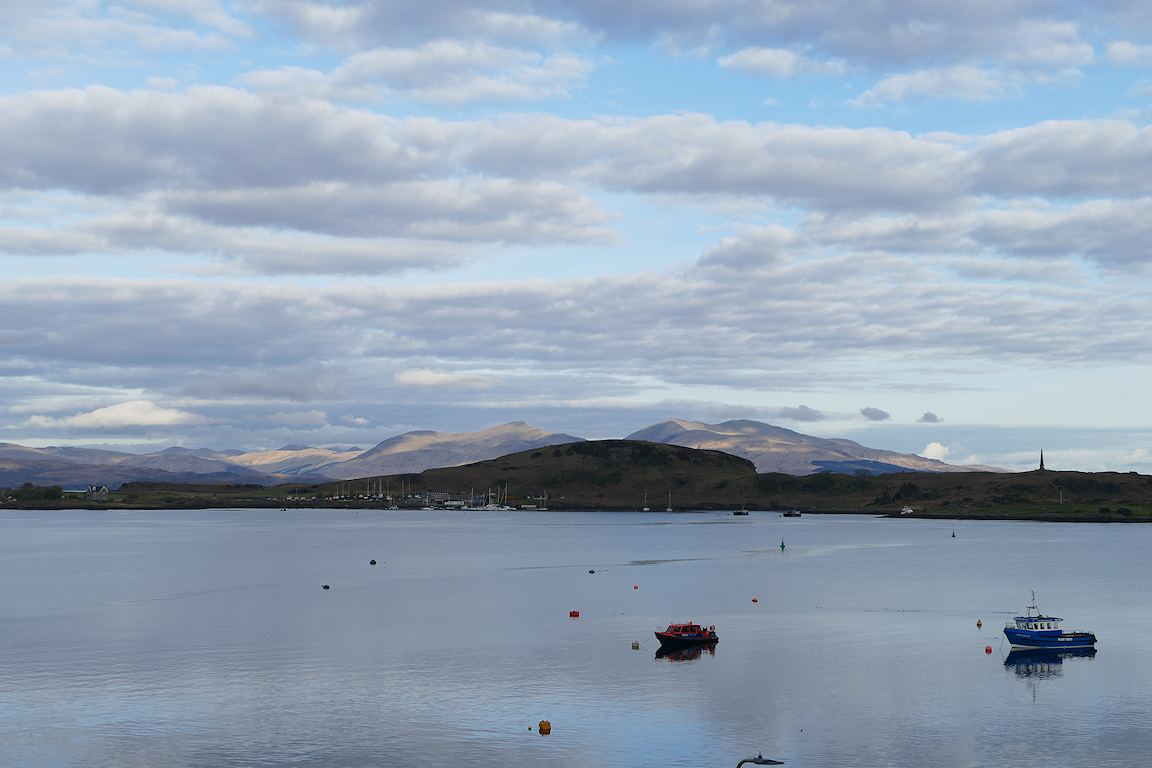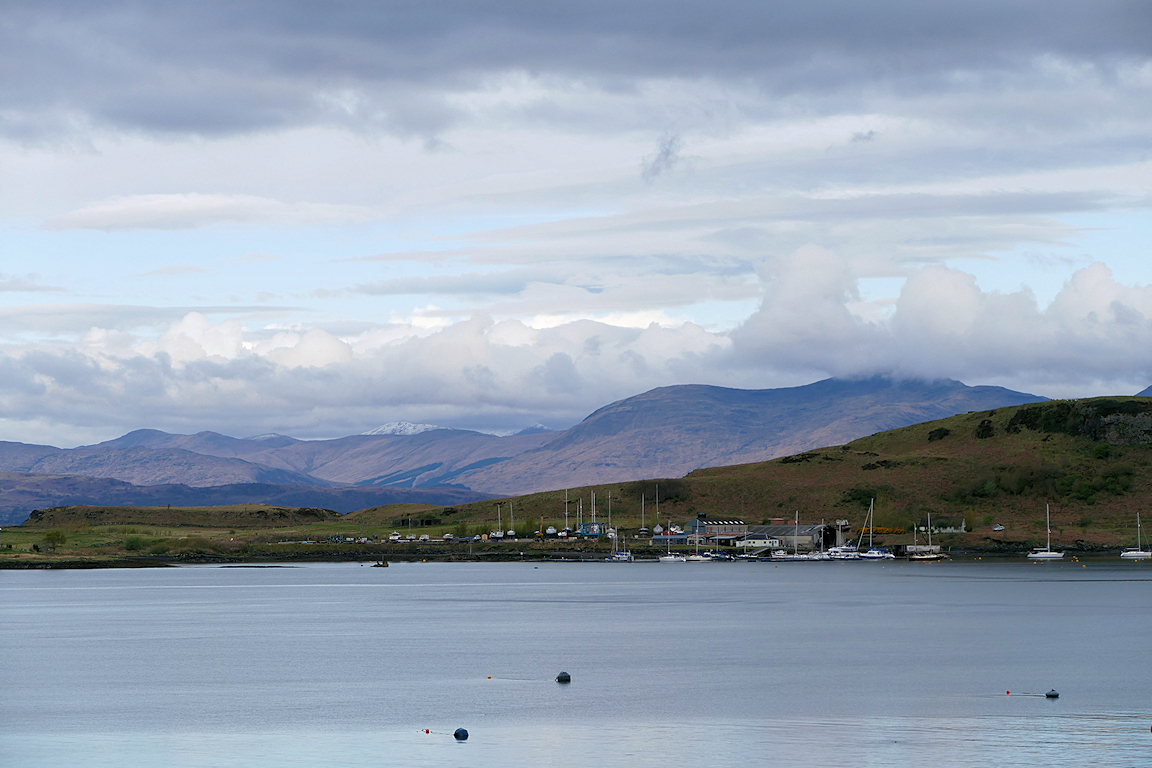 Similar views, different lighting.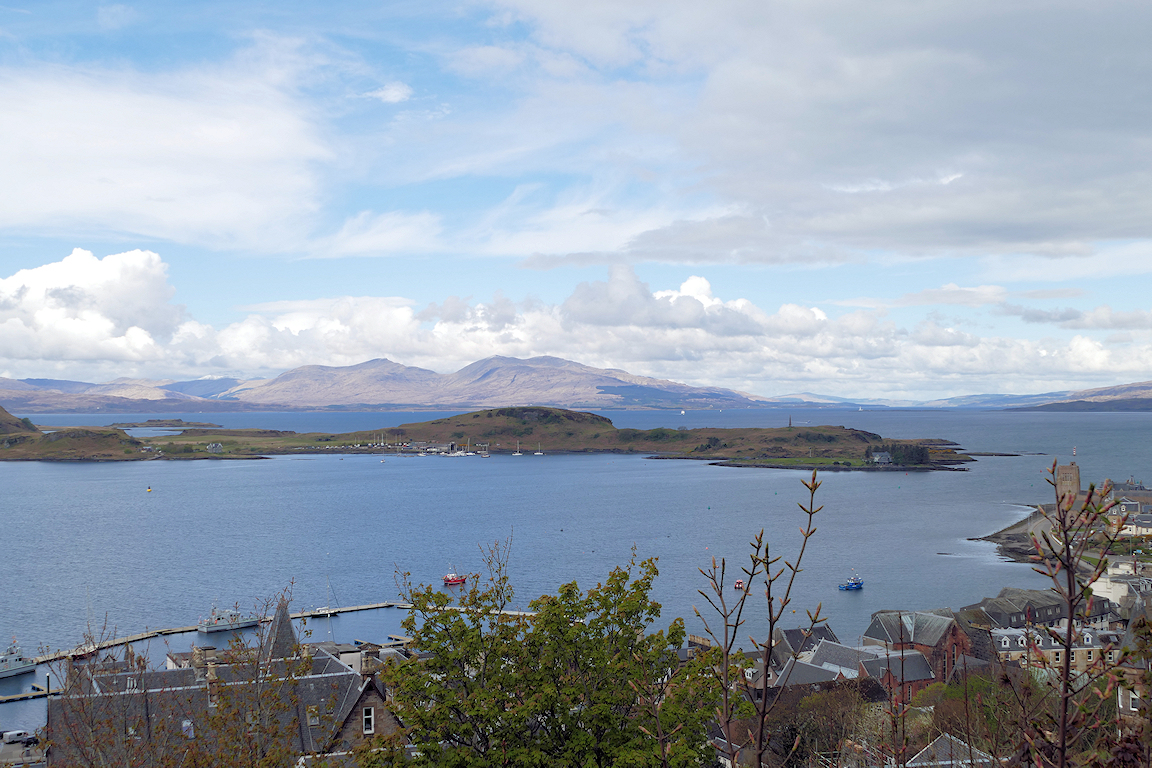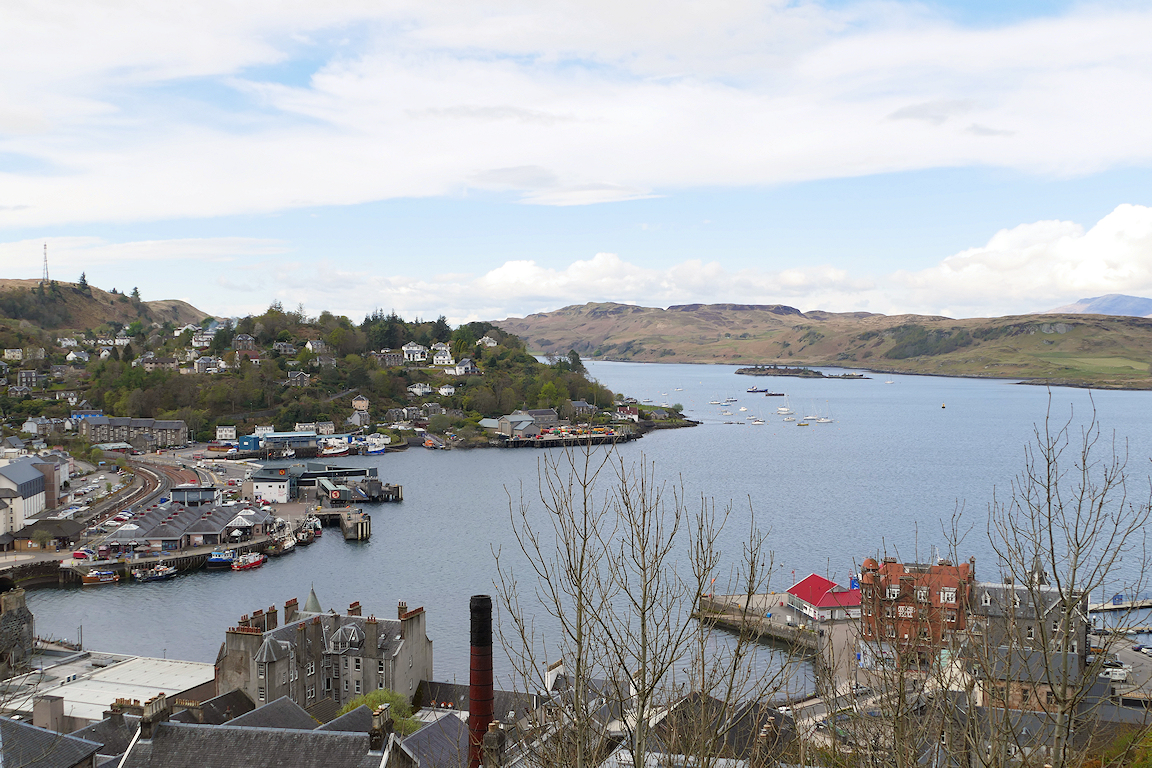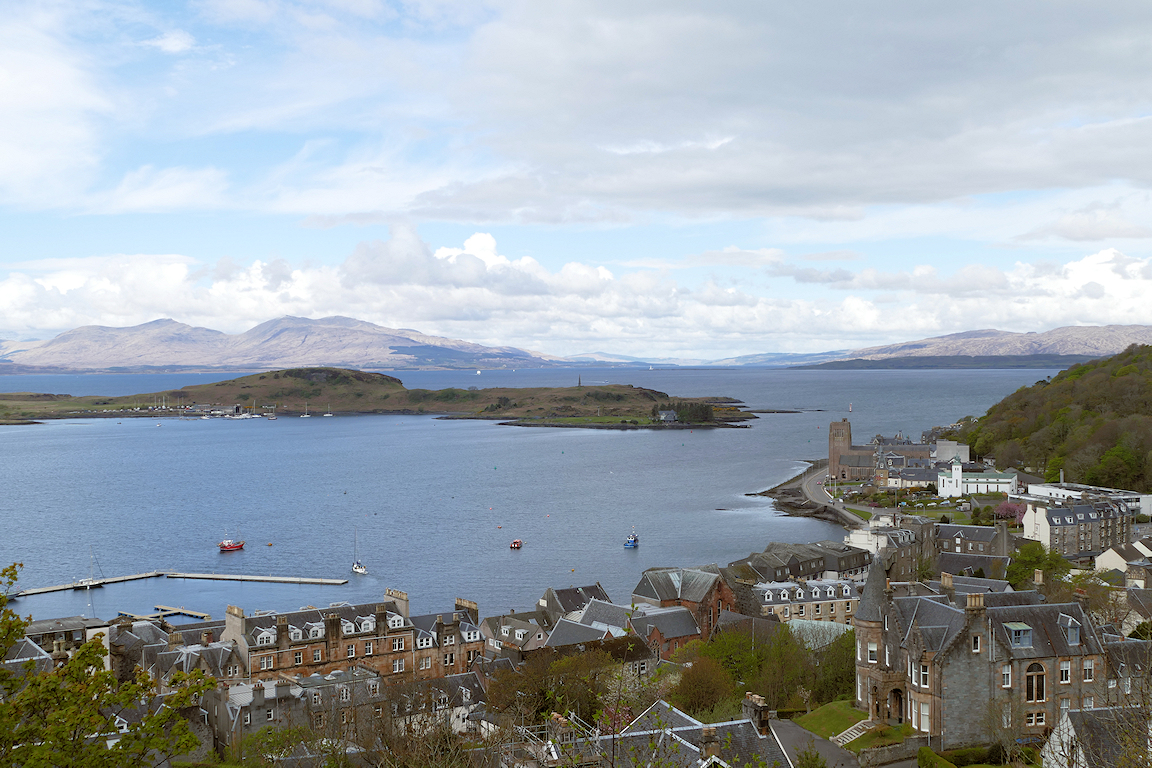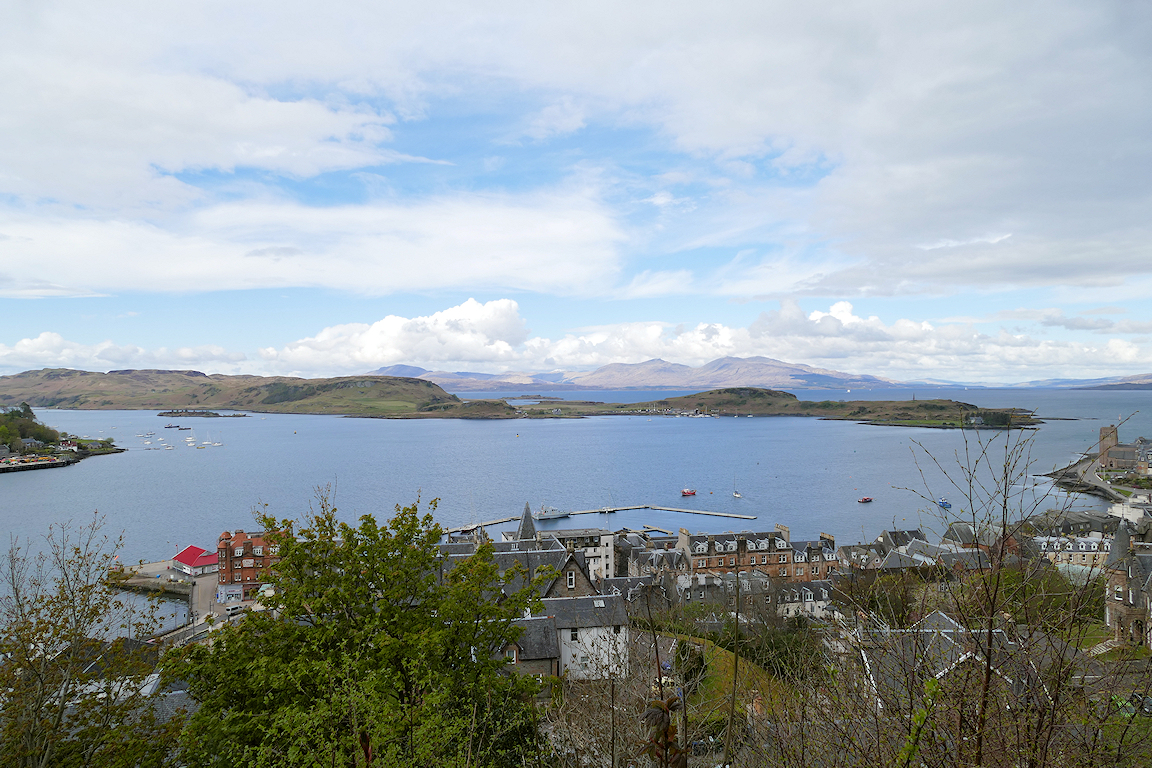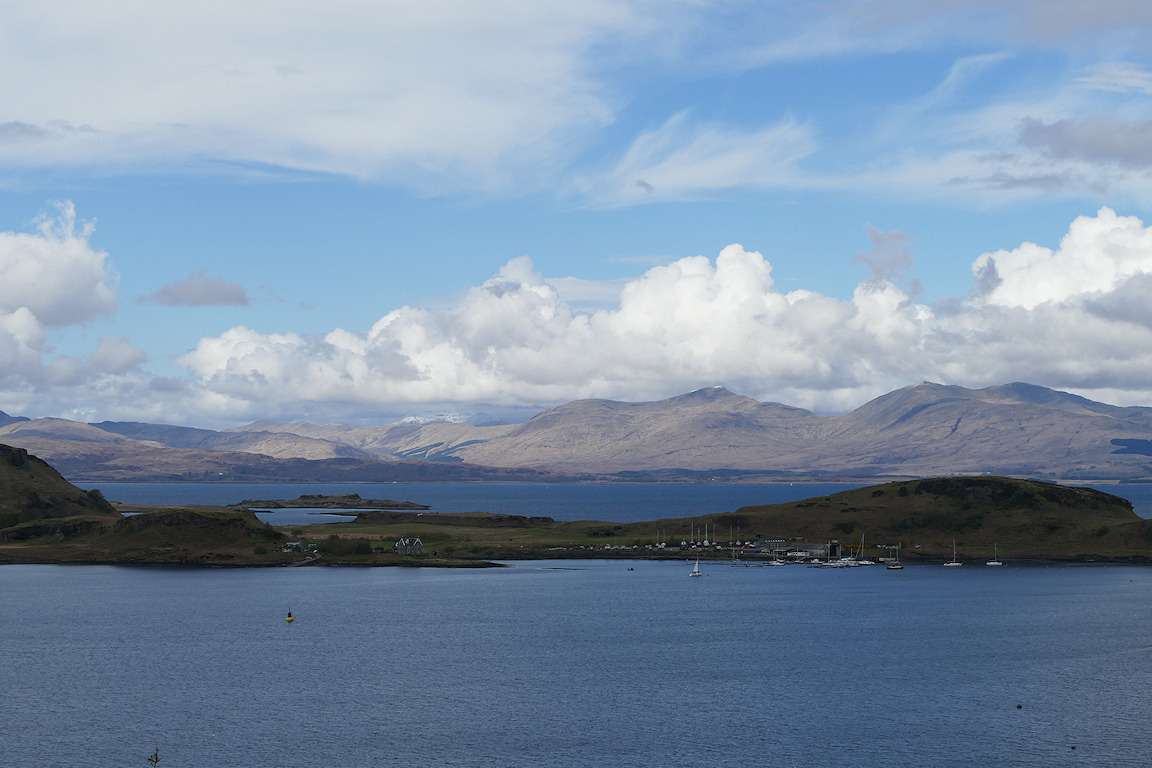 Great views can be got from McCaig's tower.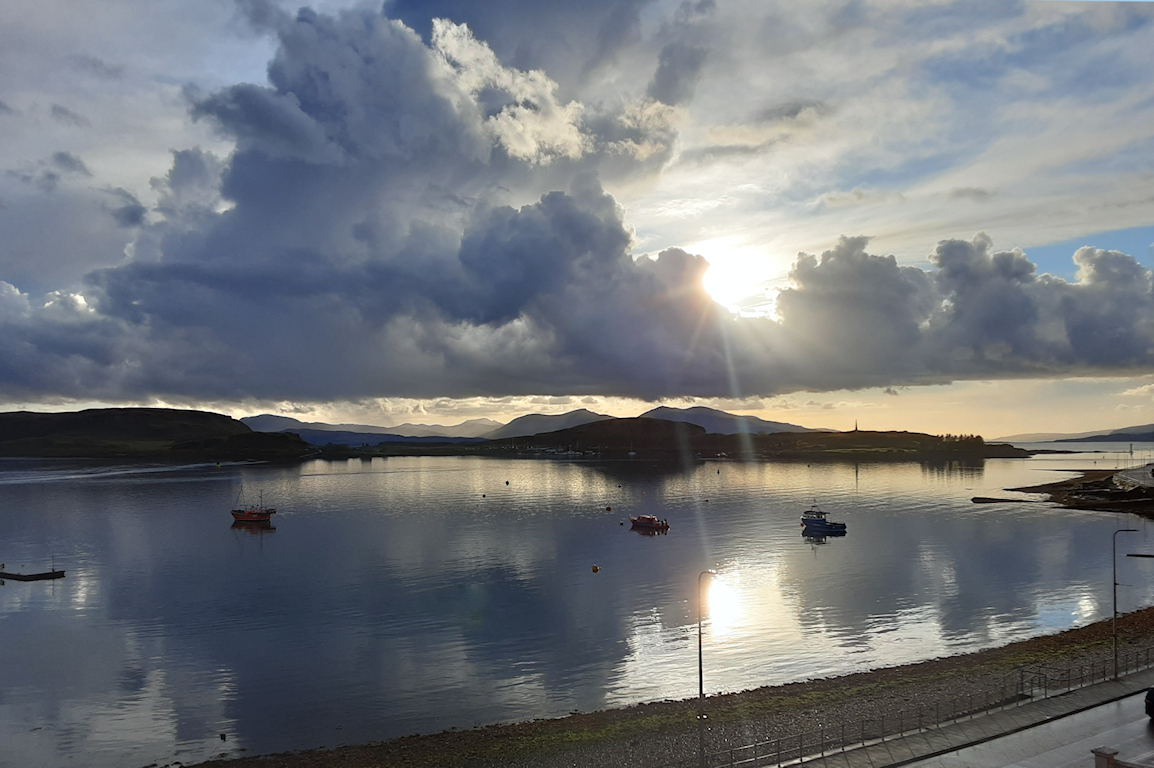 Heading towards sunset.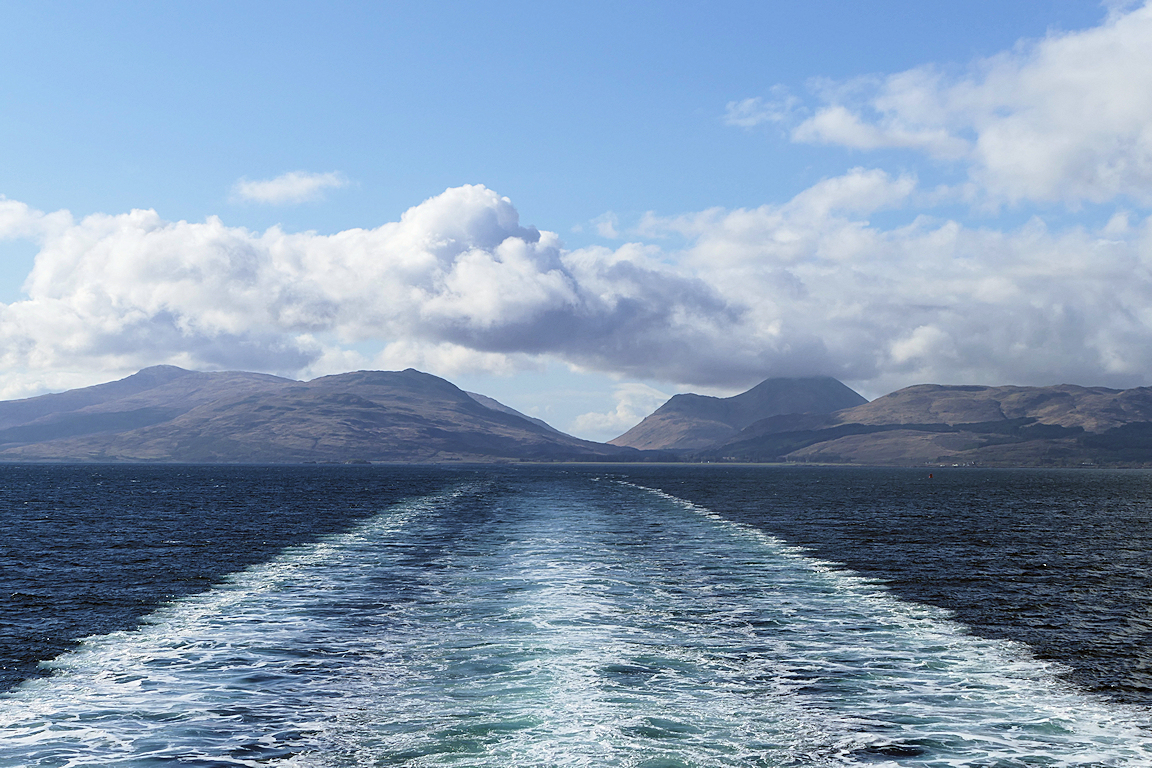 On the Wednesday we took a full day ferry trip to Coll, Tiree and Barra – this was the view as we passed up the Sound of Mull…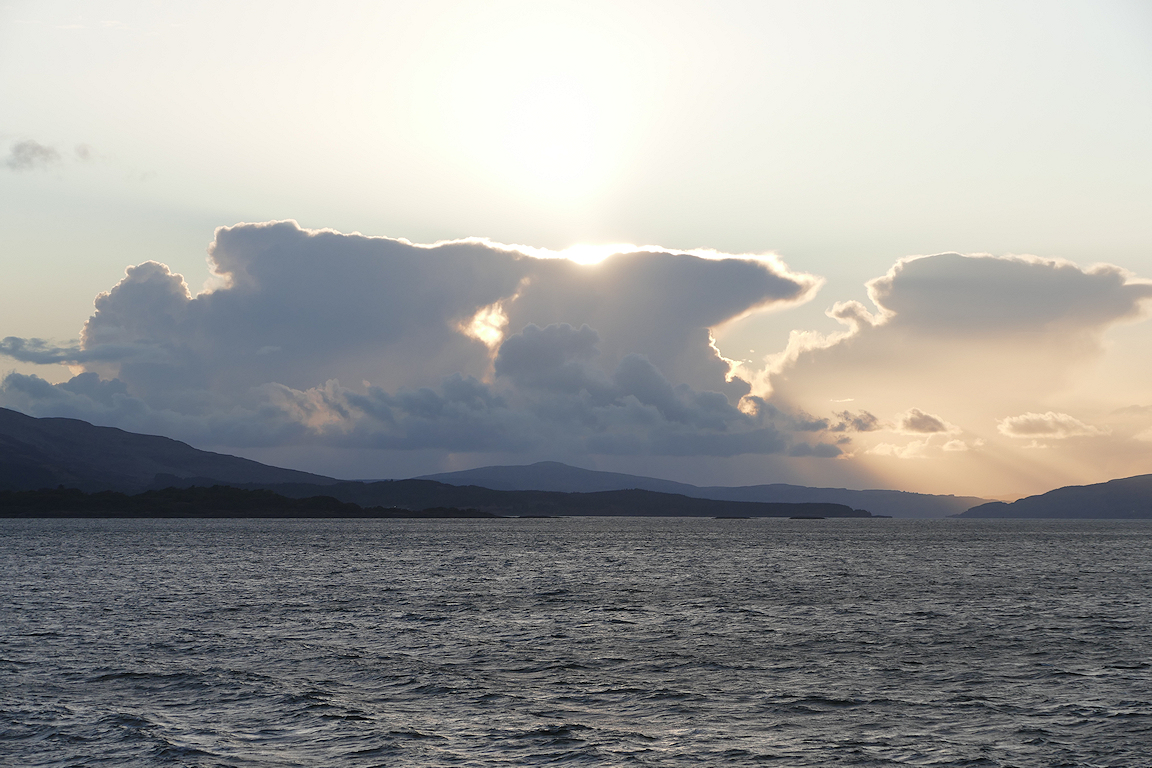 … and later as we passed down the Sound of Mull heading back to Oban.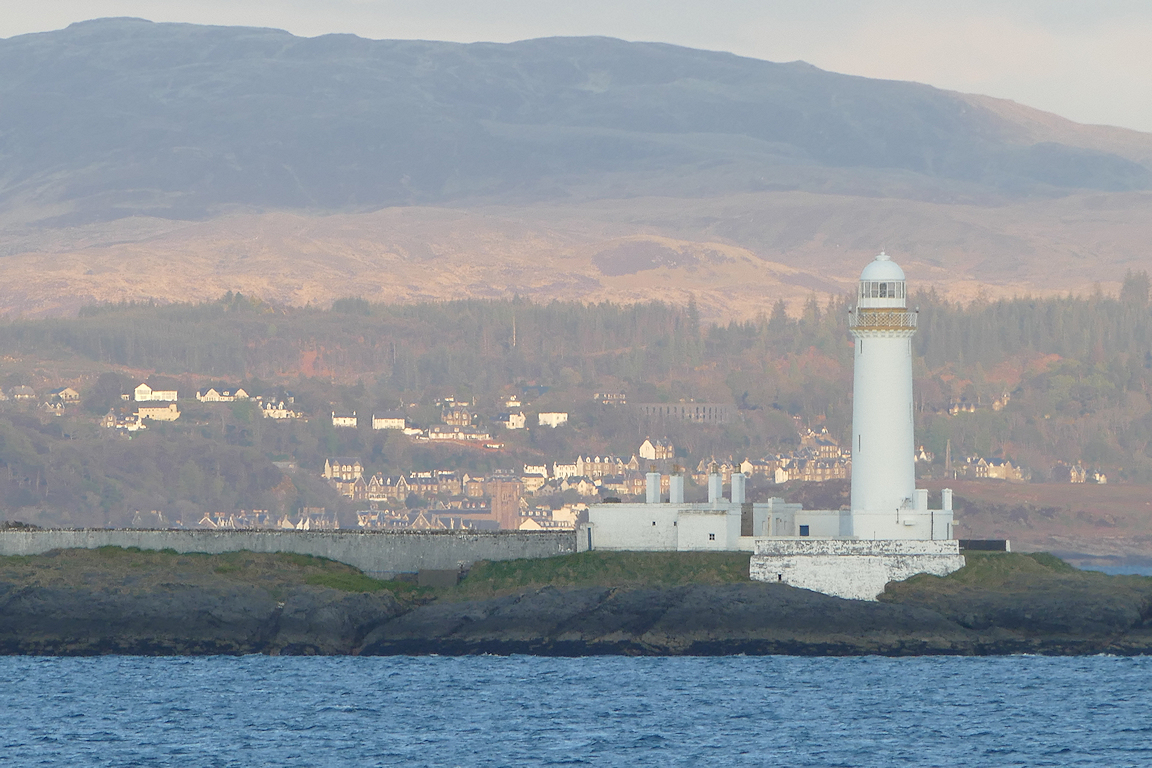 Lismore light with Oban beyond bathed in sunlight.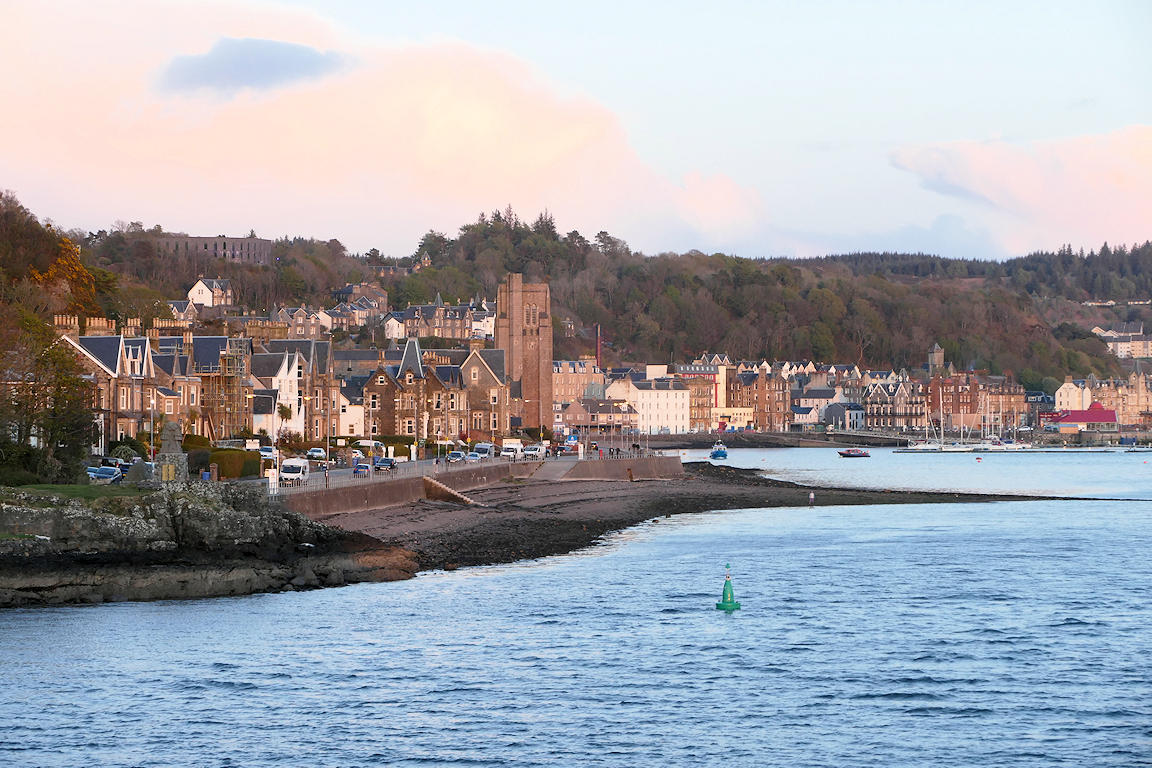 Oban Esplanade as we entered the bay.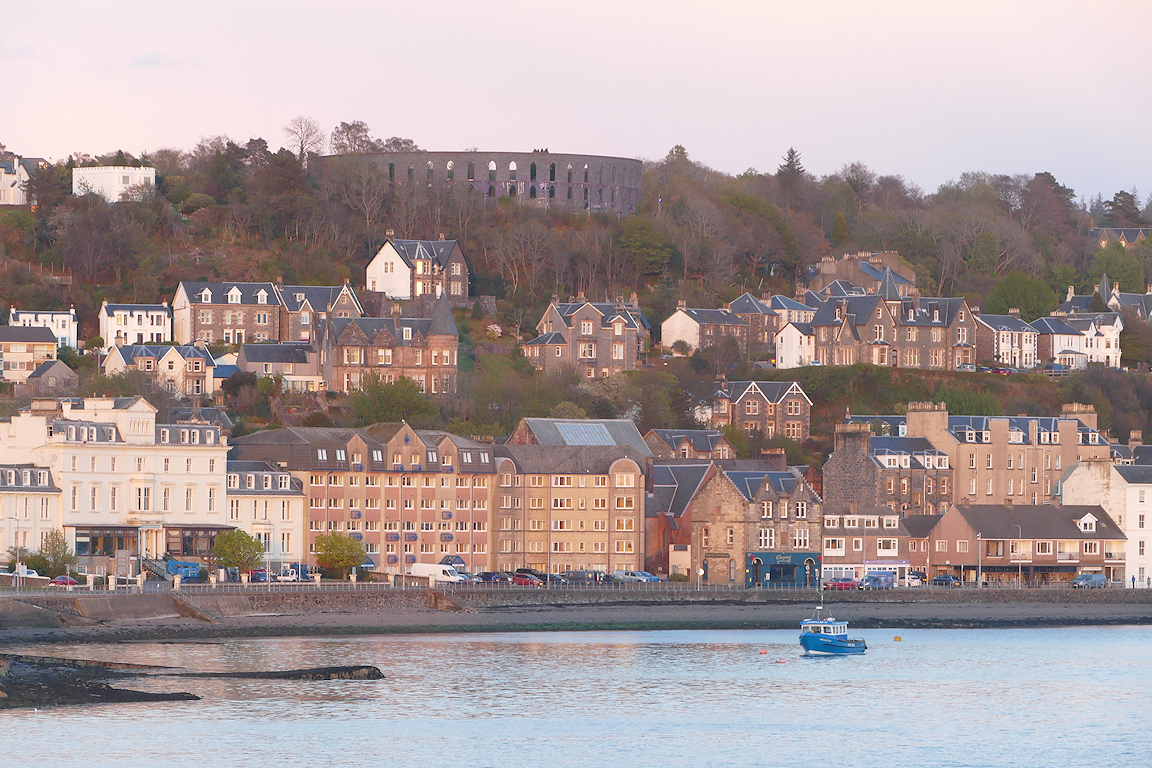 Our apartments with McCaig's tower overseeing it all.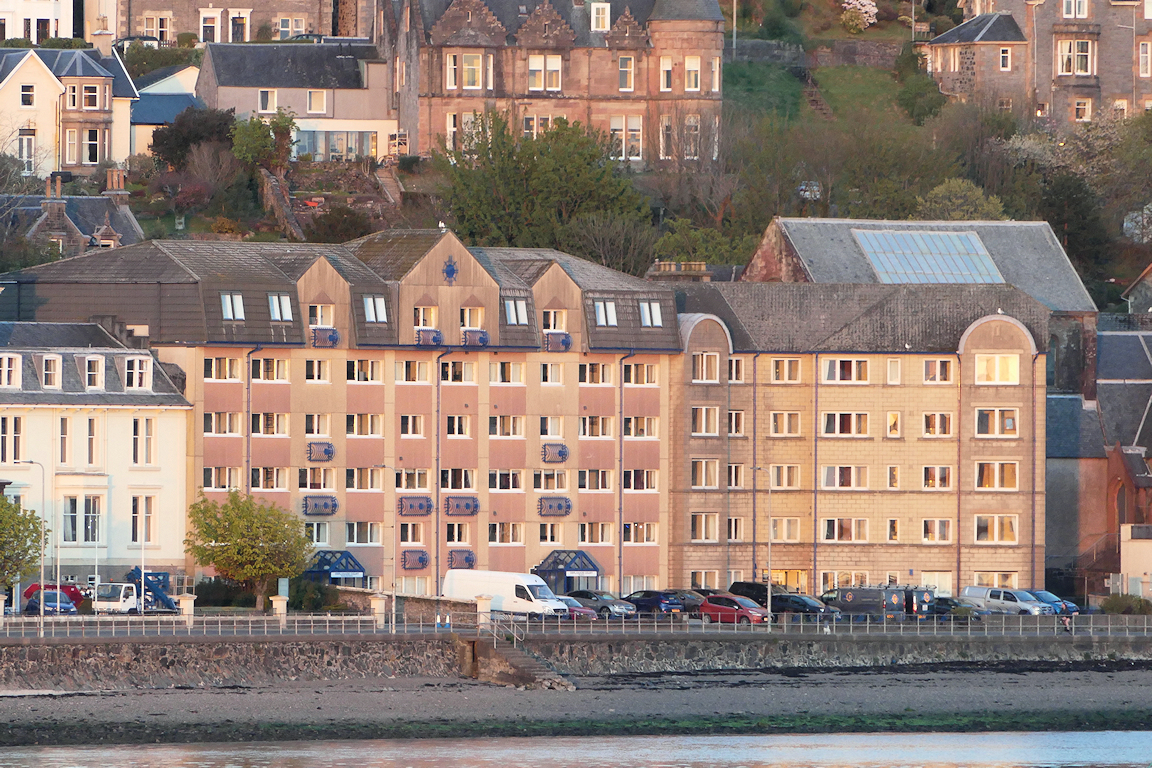 The Esplanade Court apartments, our apartment was on the fourth floor in the centre of this photo.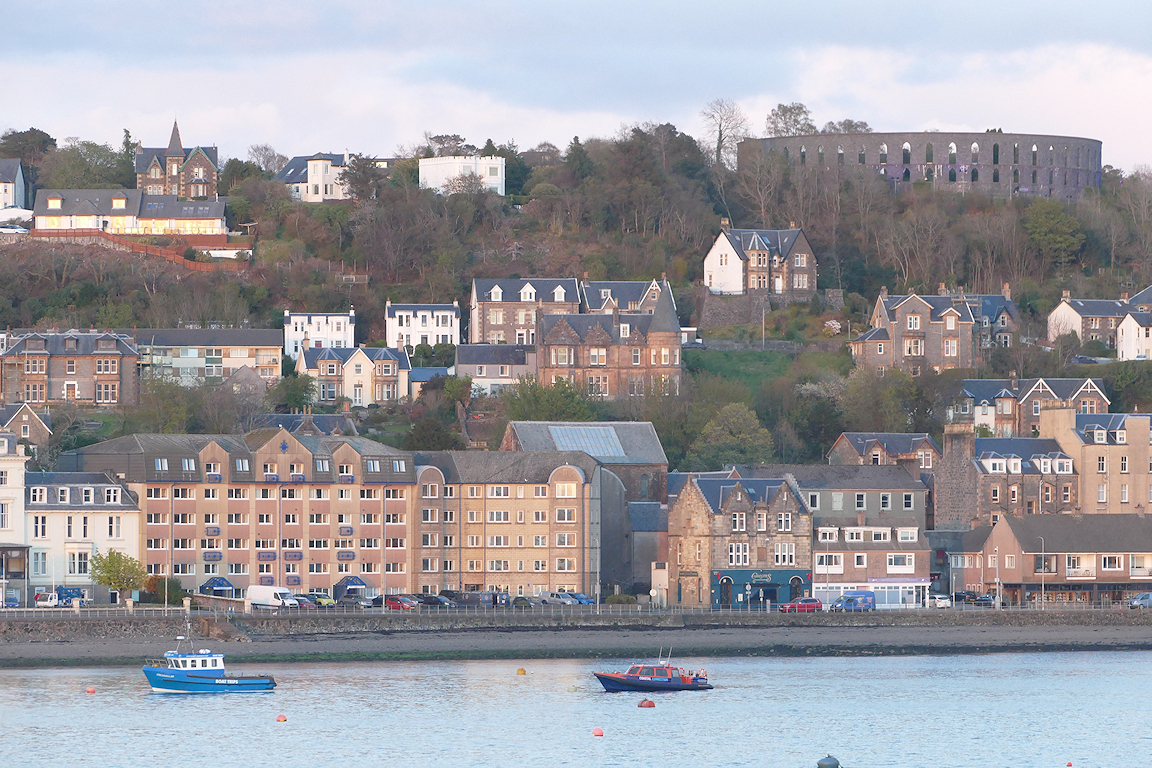 Another view of the apartments with McCaig's in view.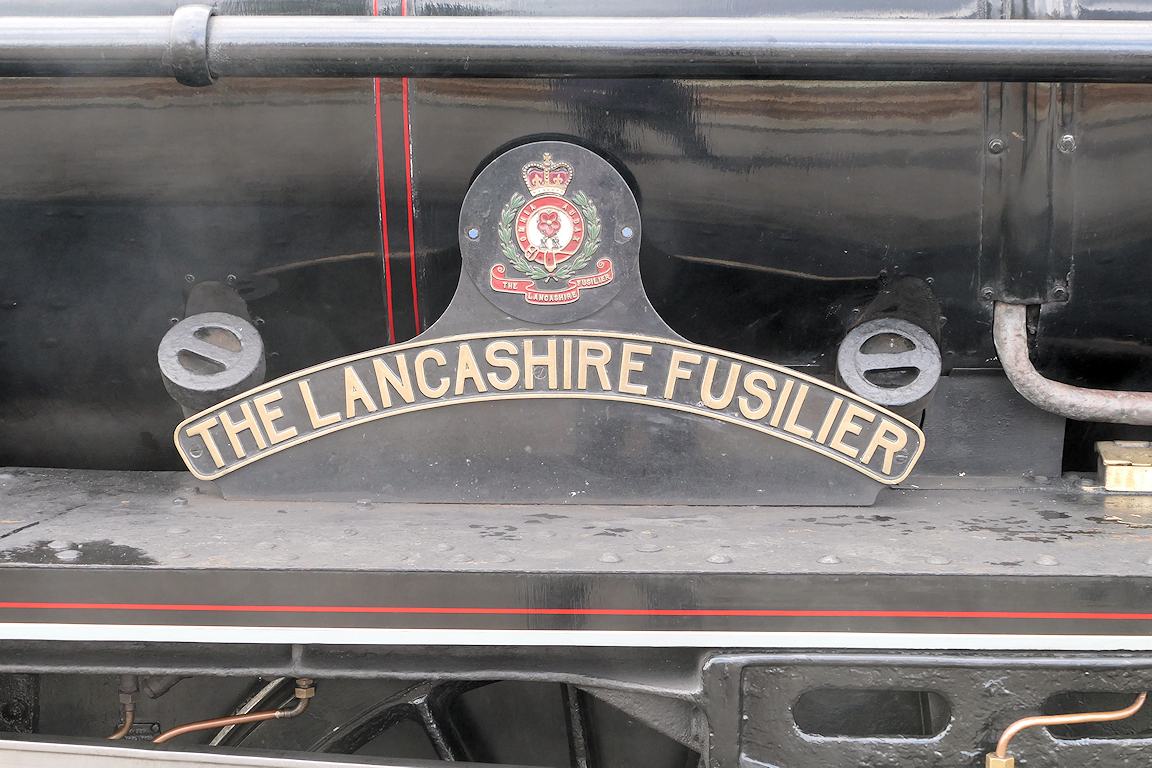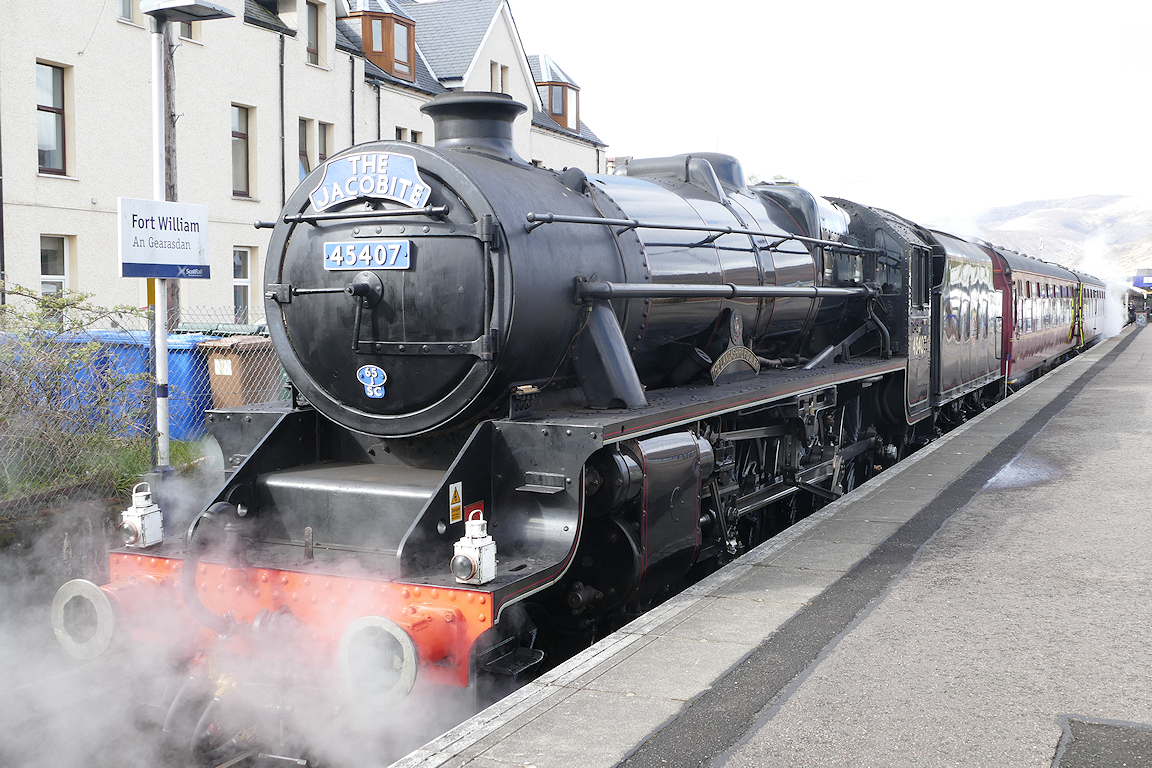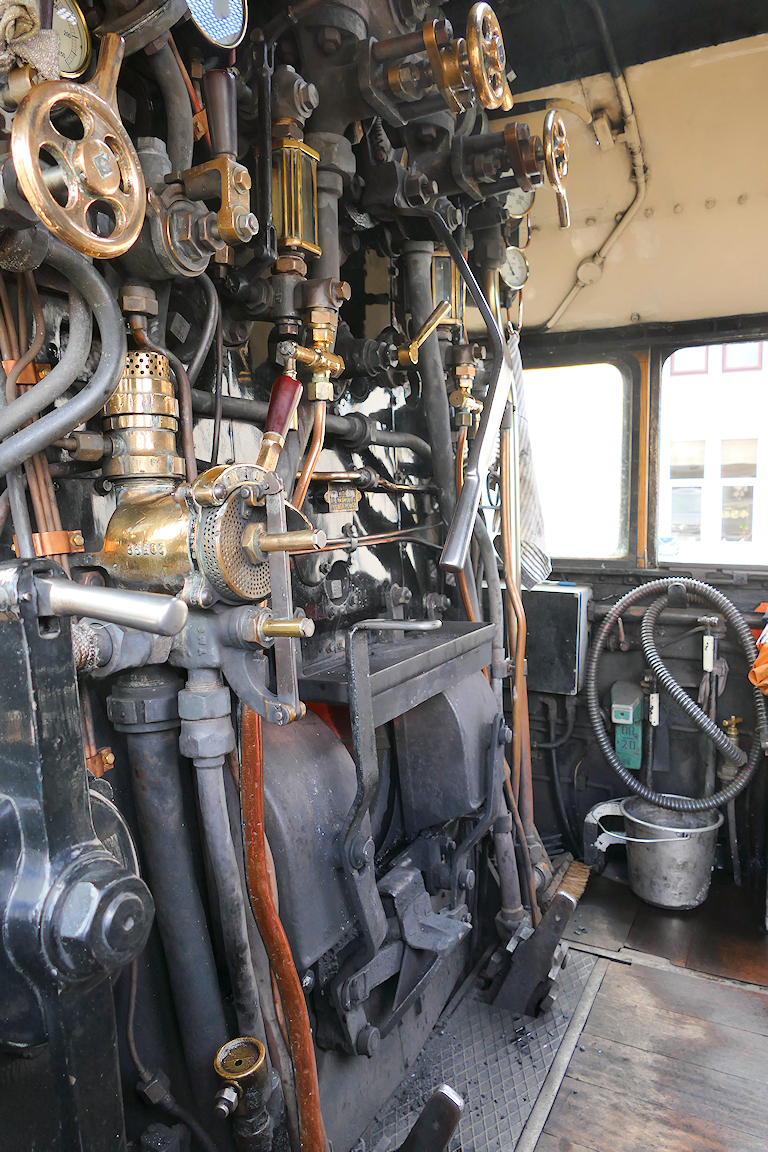 We were also lucky to have been able to book First Class tickets on the Jacobite steam train from Fort William to Mallaig. This is classed as one of the most scenic railways in the world.
It is rather difficult to get photos that do the route justice, below some of the better ones I caught.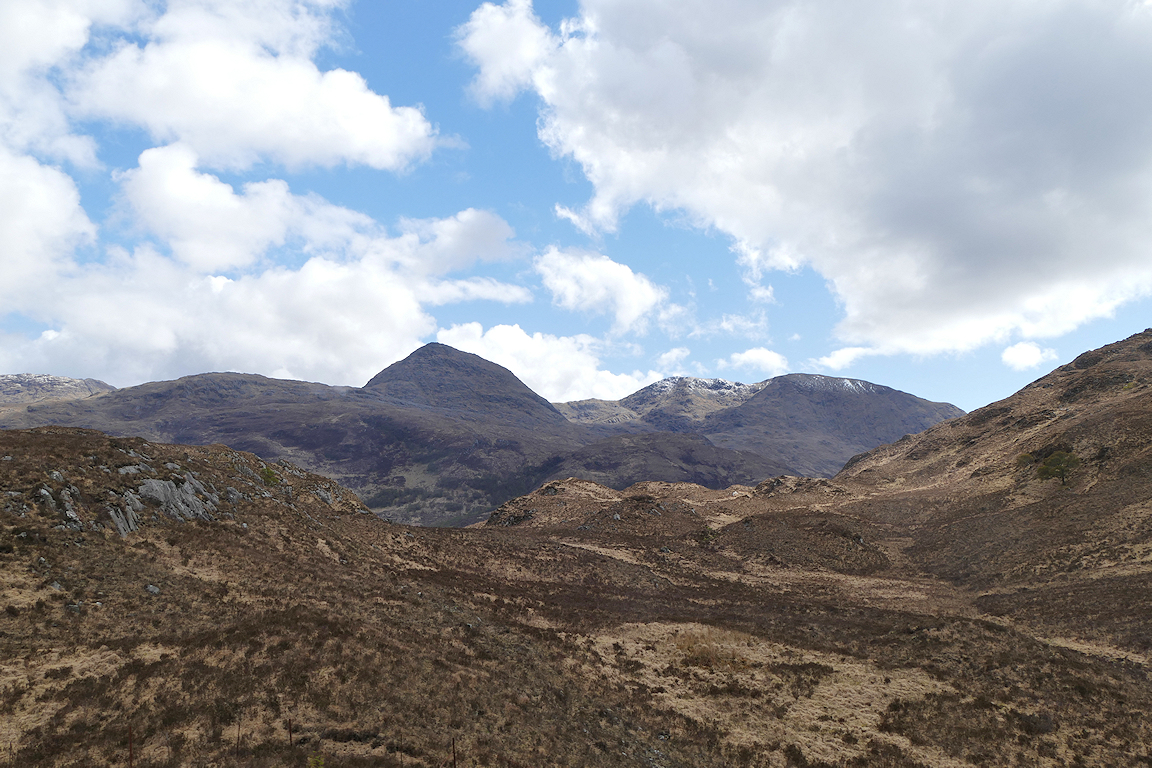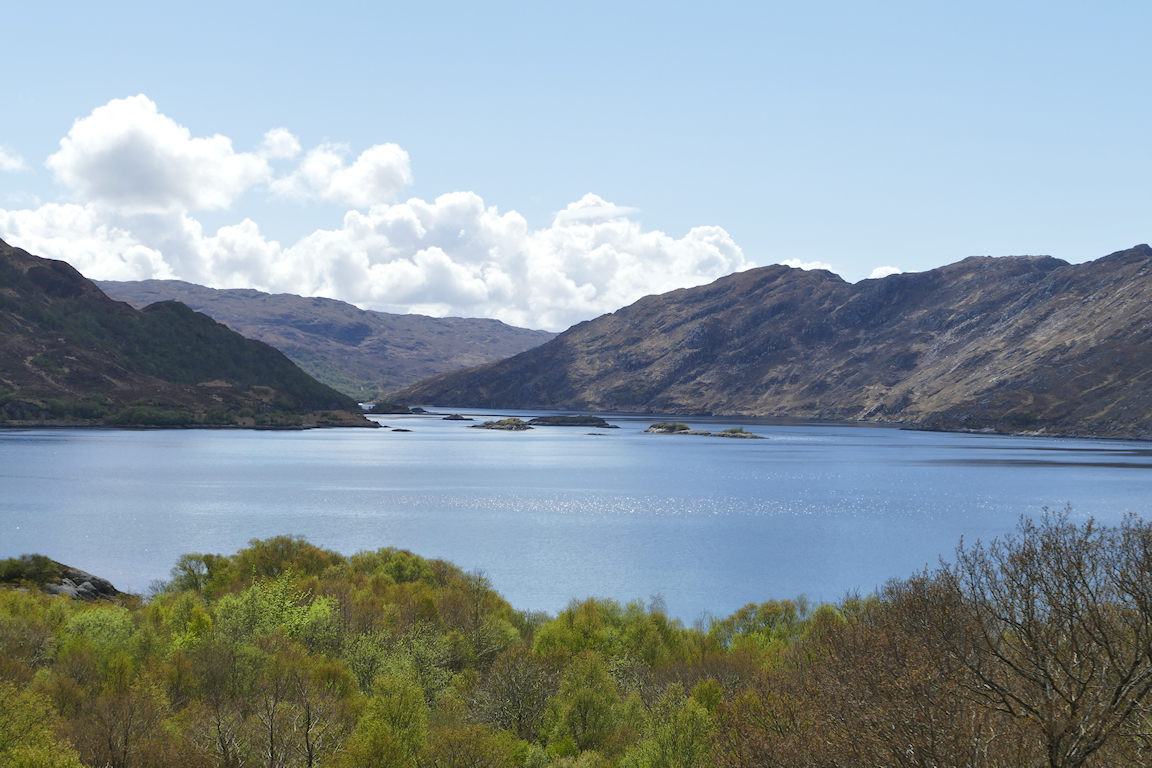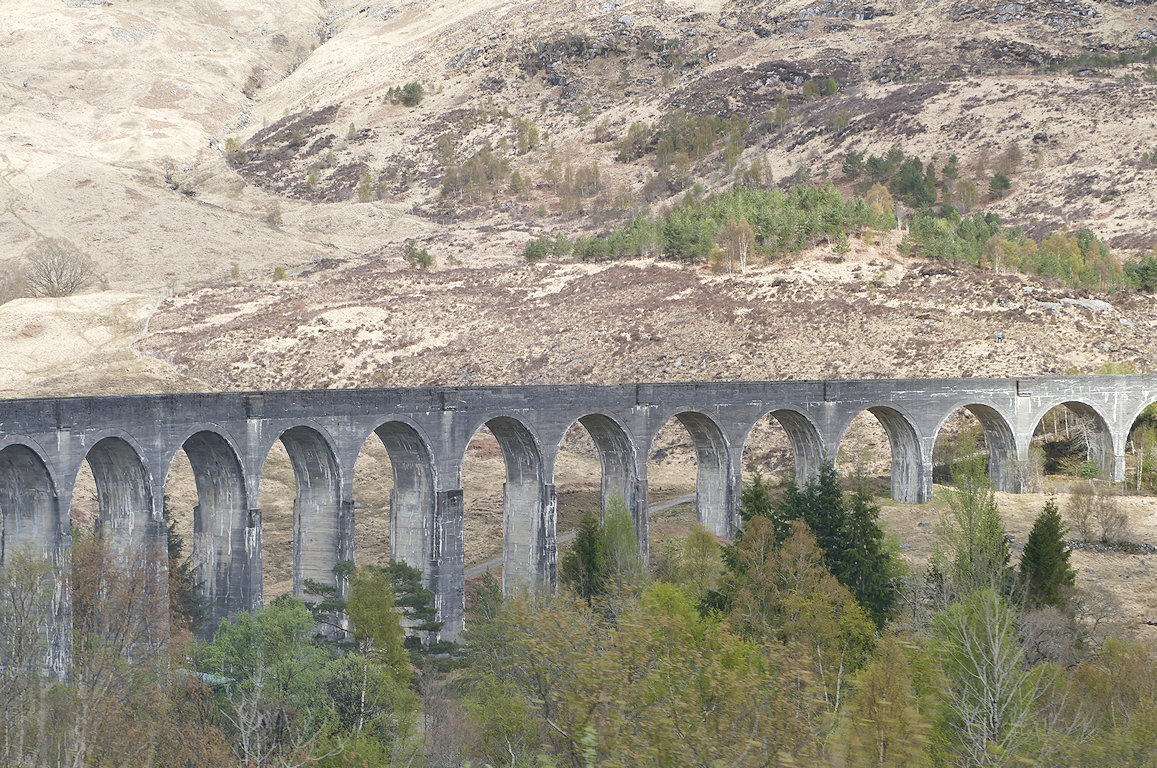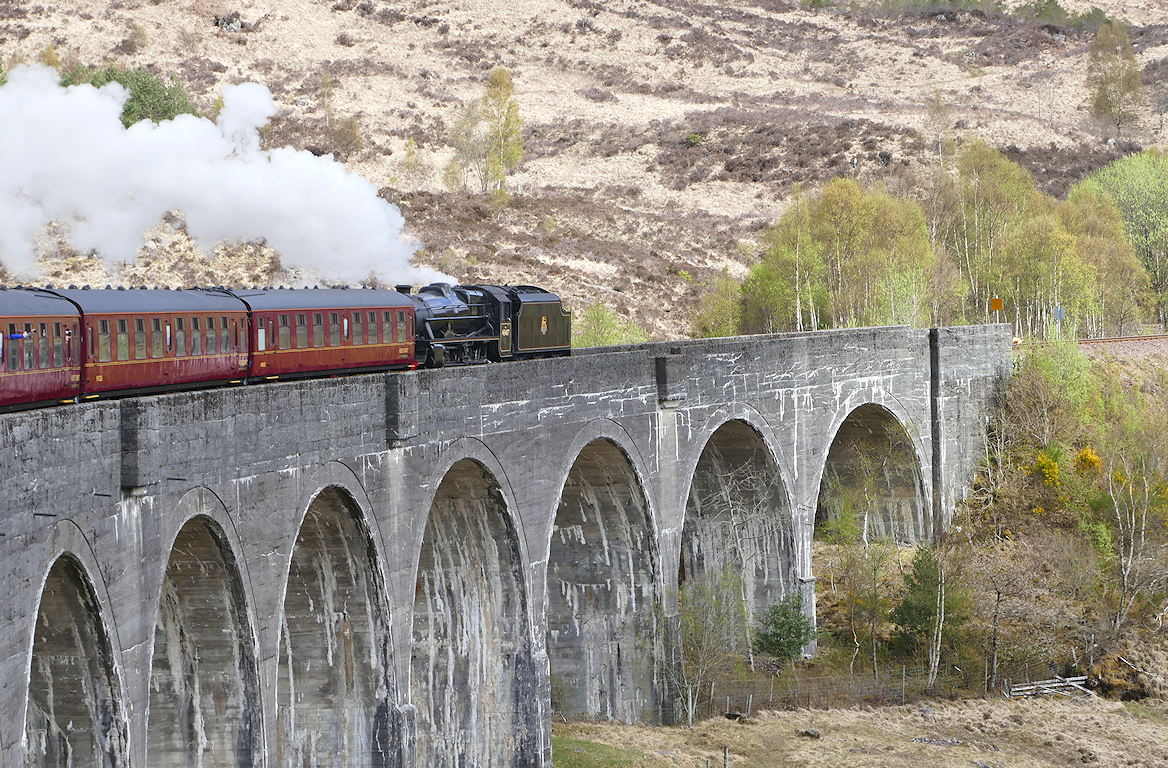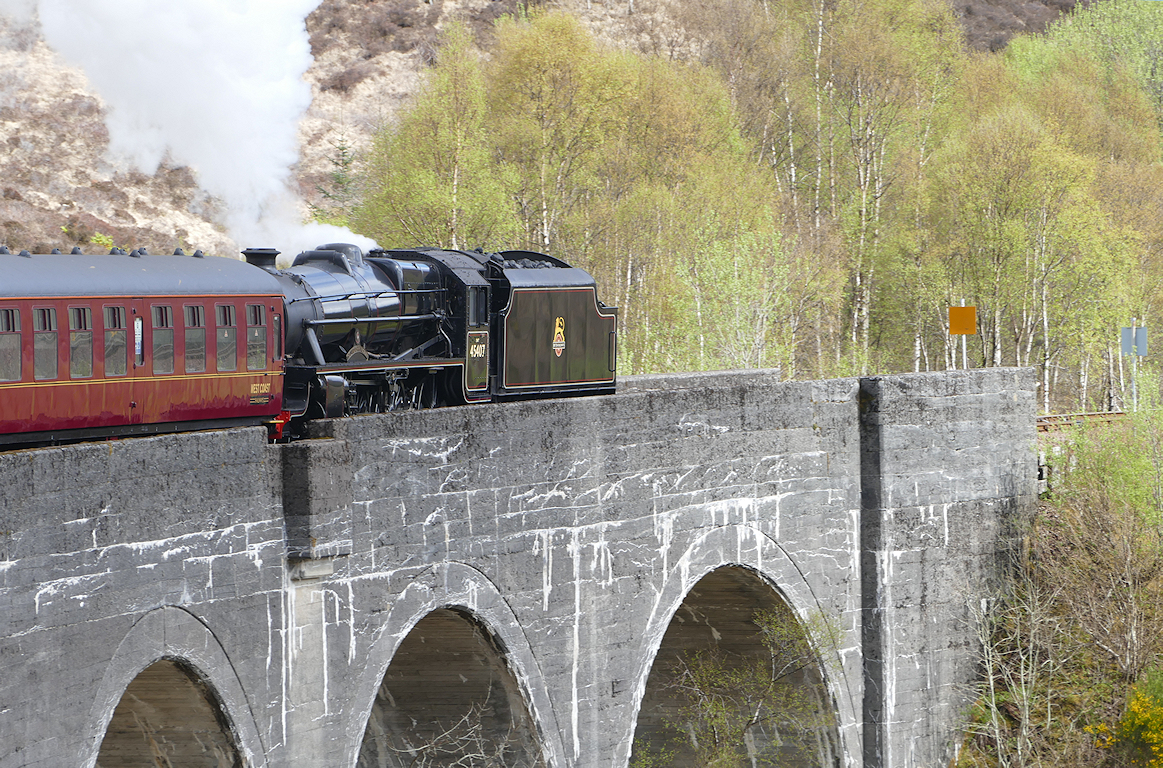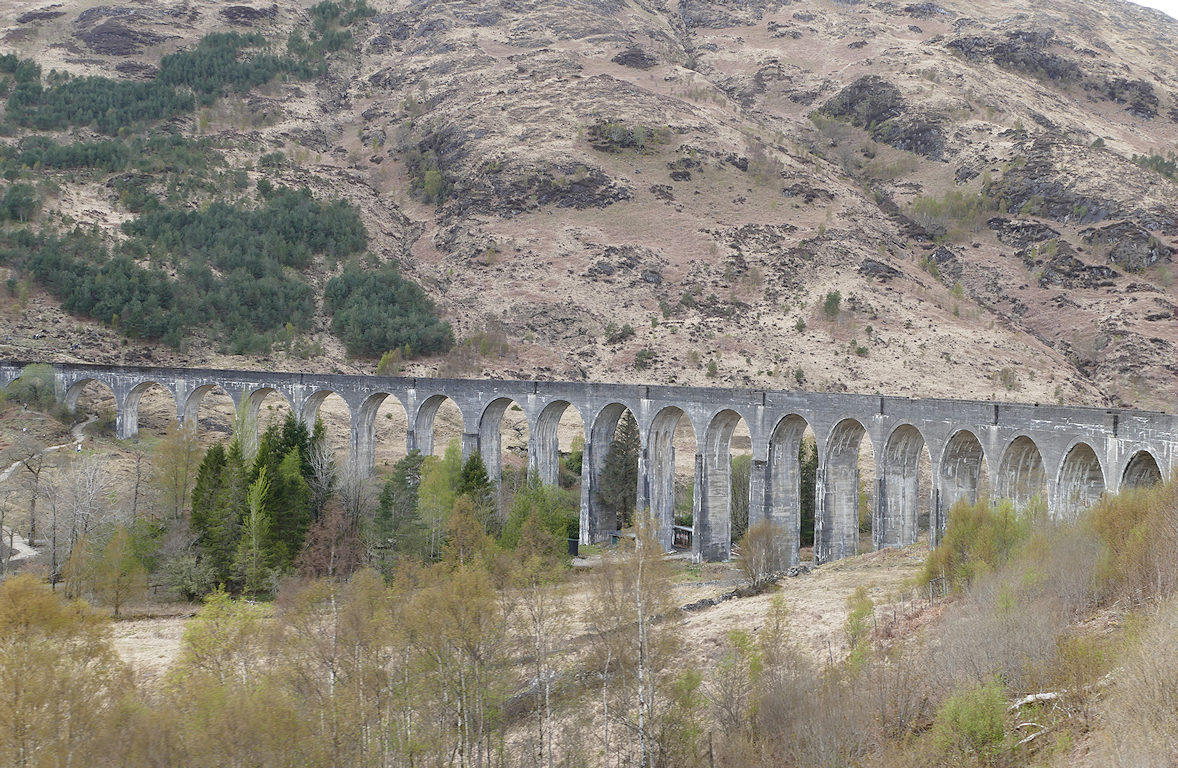 A rather famous landmark on the route – Glenfinnan Viaduct.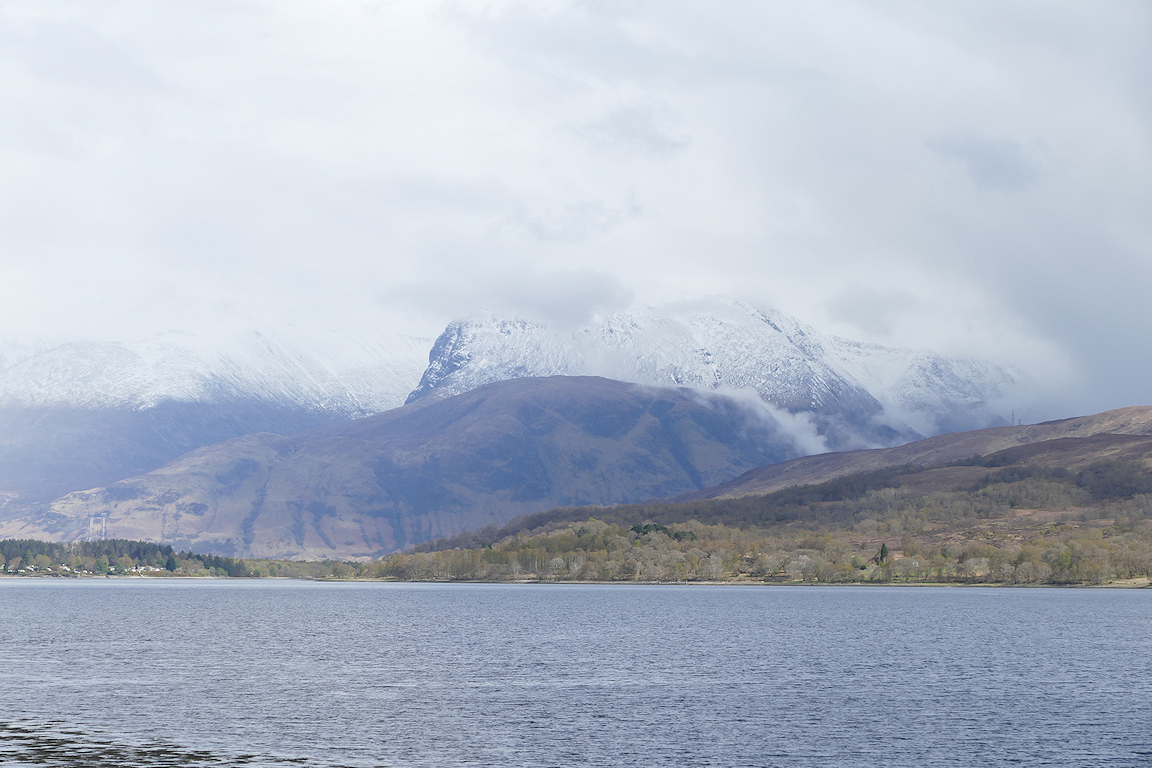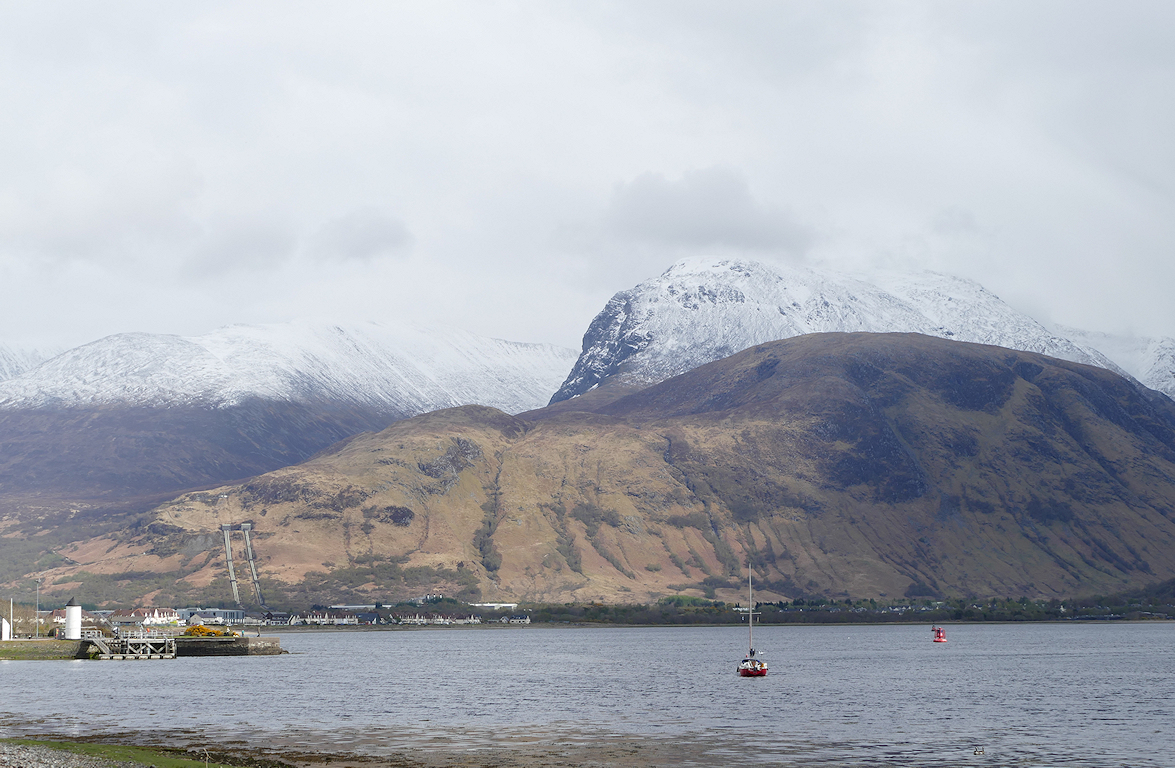 Ben Nevis – as seen over Loch Eil and then Loch Linnhe with the sea lock for the Caledonian Canal at Corpach on the left.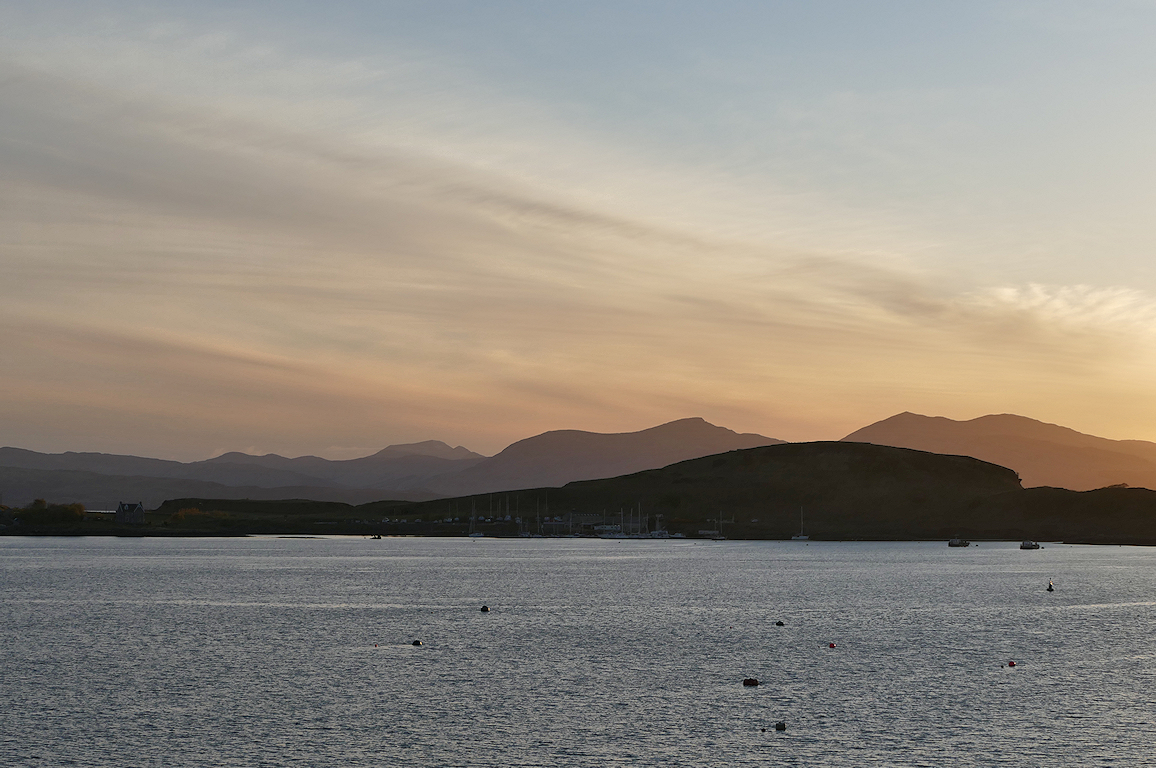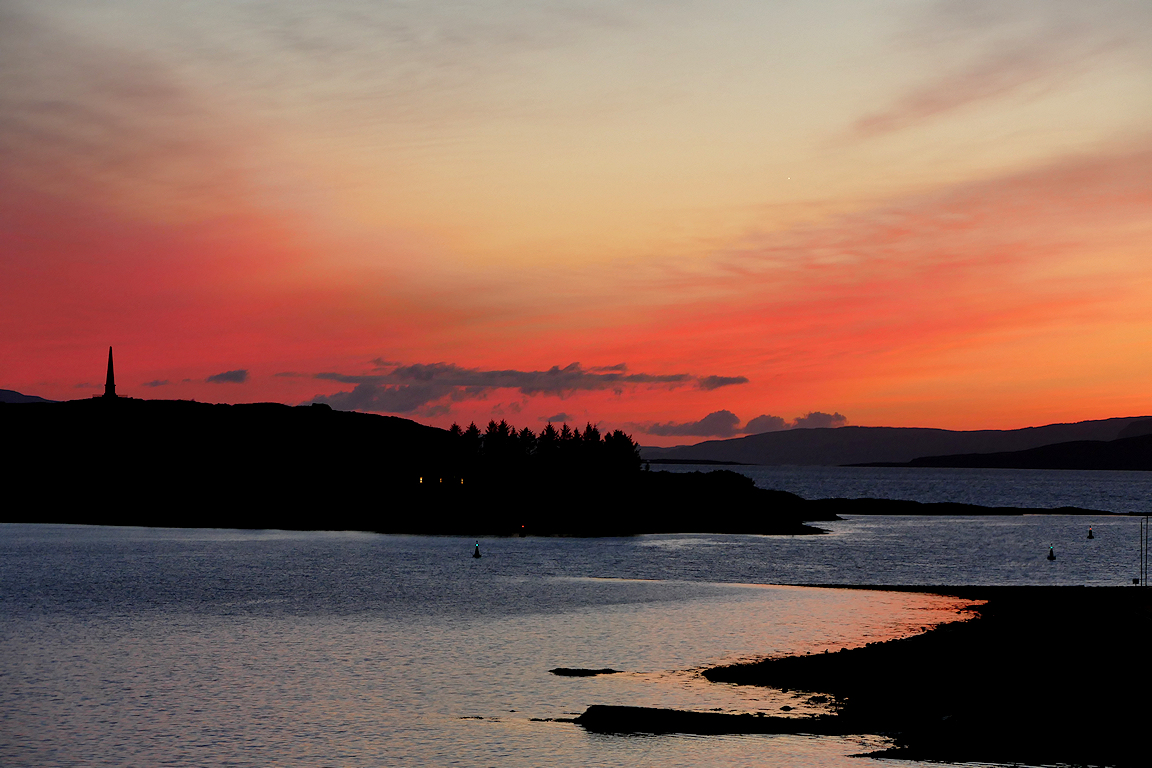 Our last night at Oban saw a stunning sunset.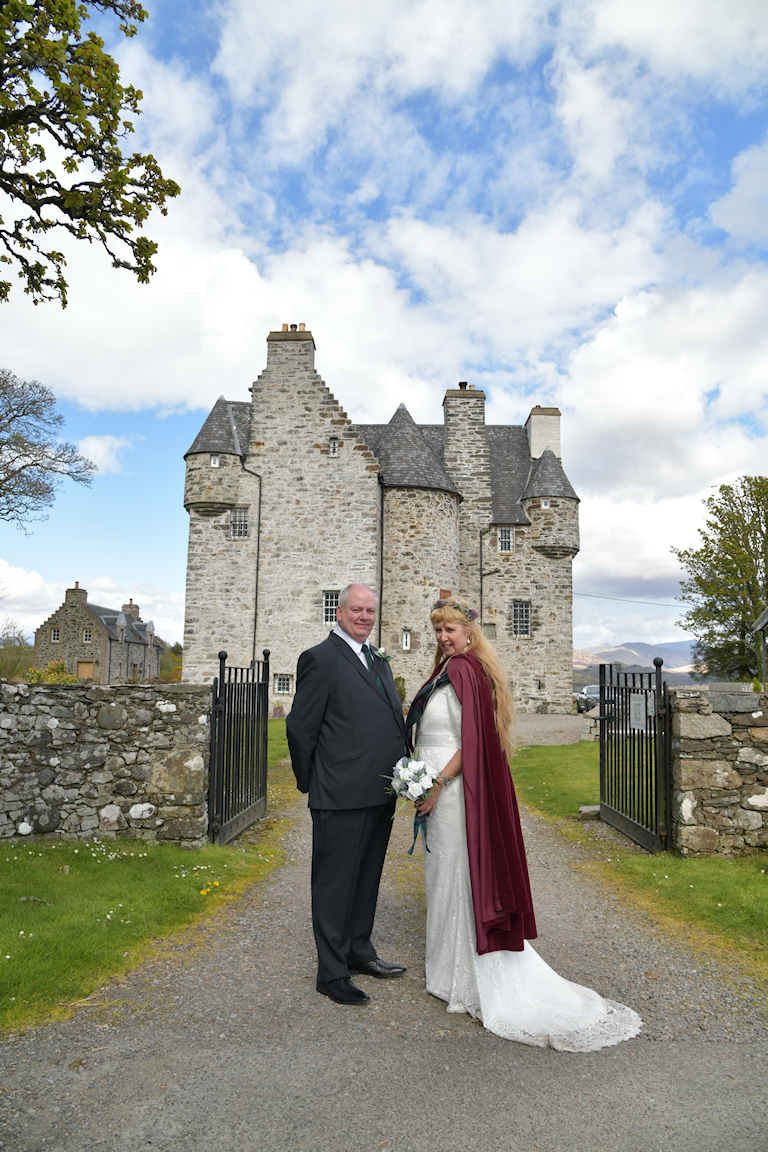 The happy couple. (Photo by Perfect Images)