A 5 night midsummer break to the Granite City.
Day 1 -26/06/22 – arriving from Crieff and dropping Bev off for a walk in the West of Aberdeen, I arrived at the harbour at 09:50.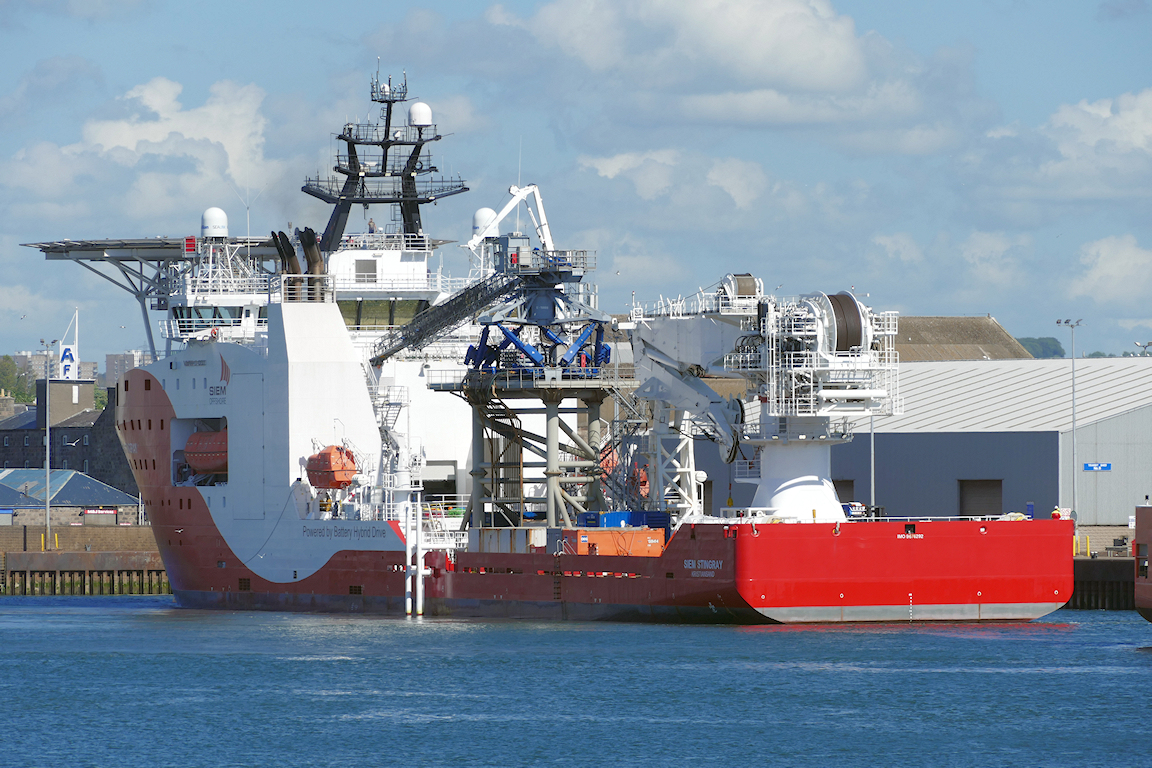 On arrival, the SIEM STINGRAY was just berthing at Clipper quay.
At Pocra base, NORMAND SURFER.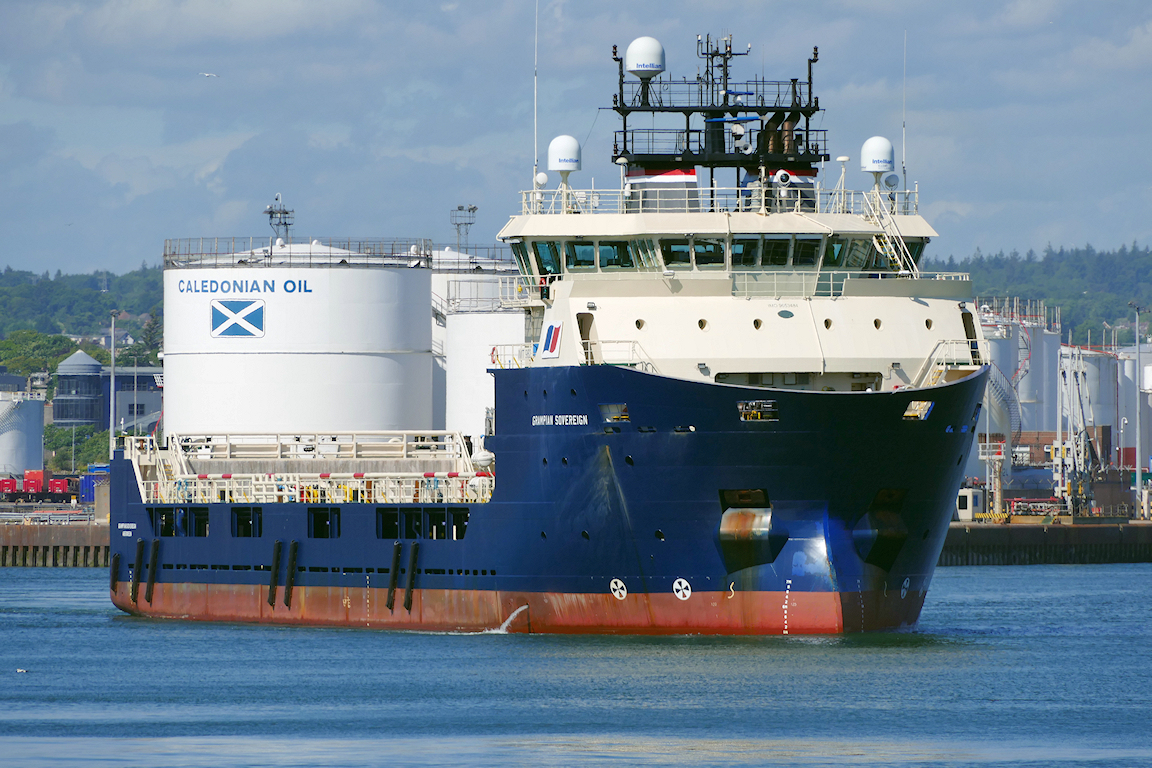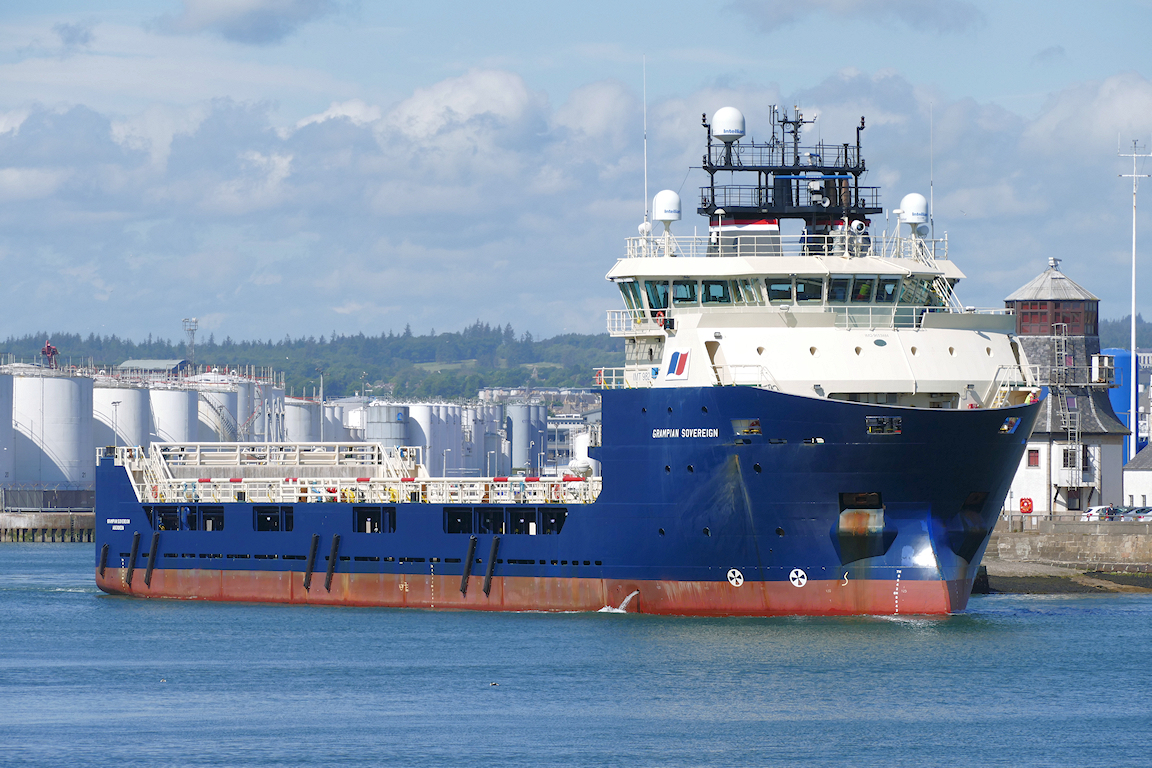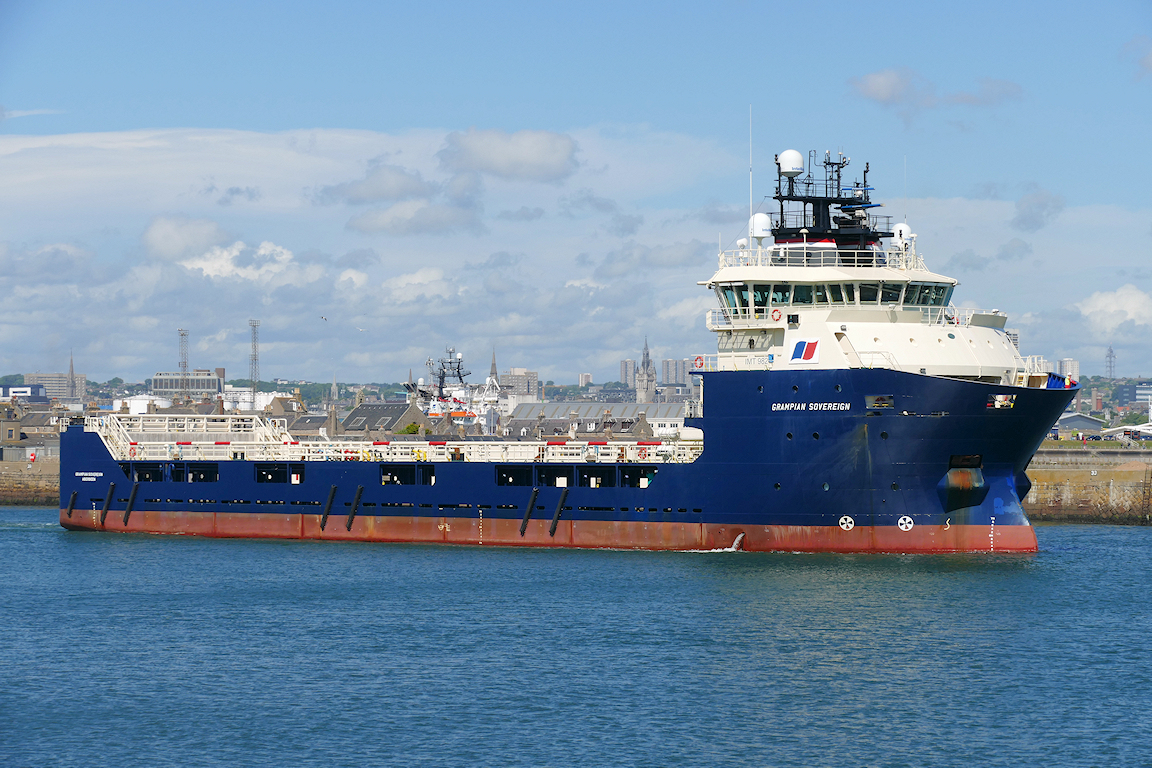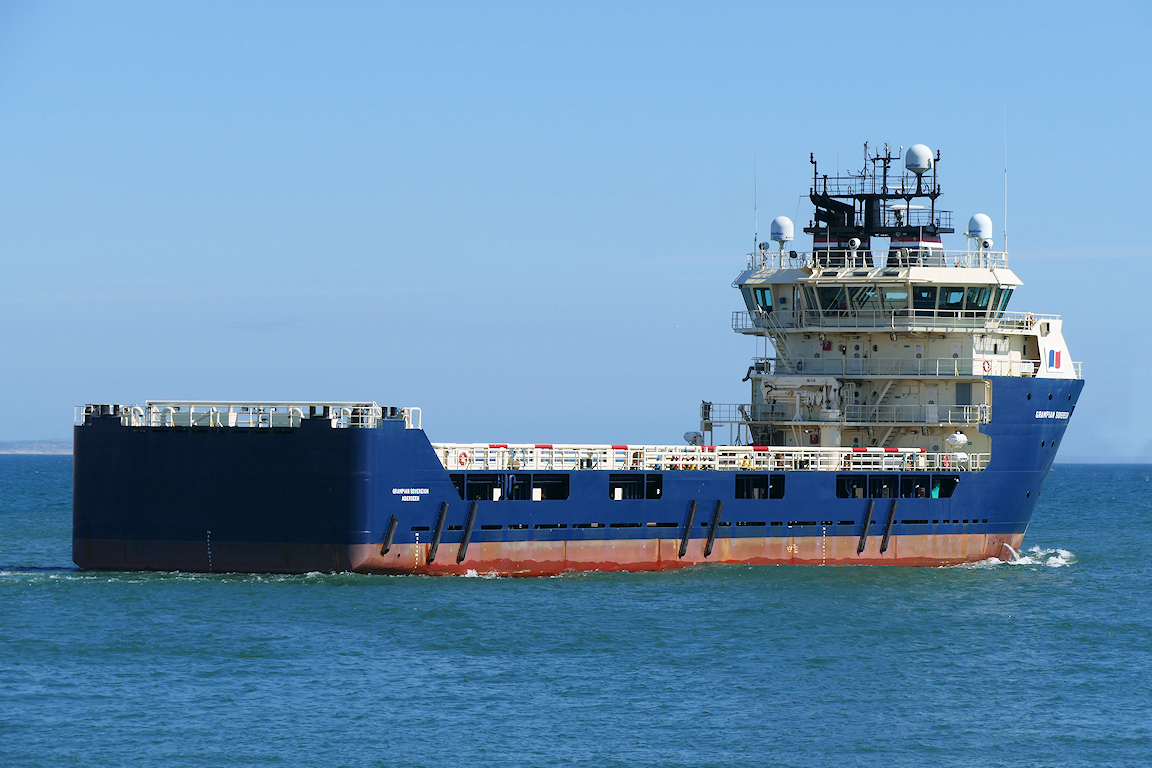 GRAMPIAN SOVEREIGN departed at 10:10 to sit off the piers undertaking DP trials.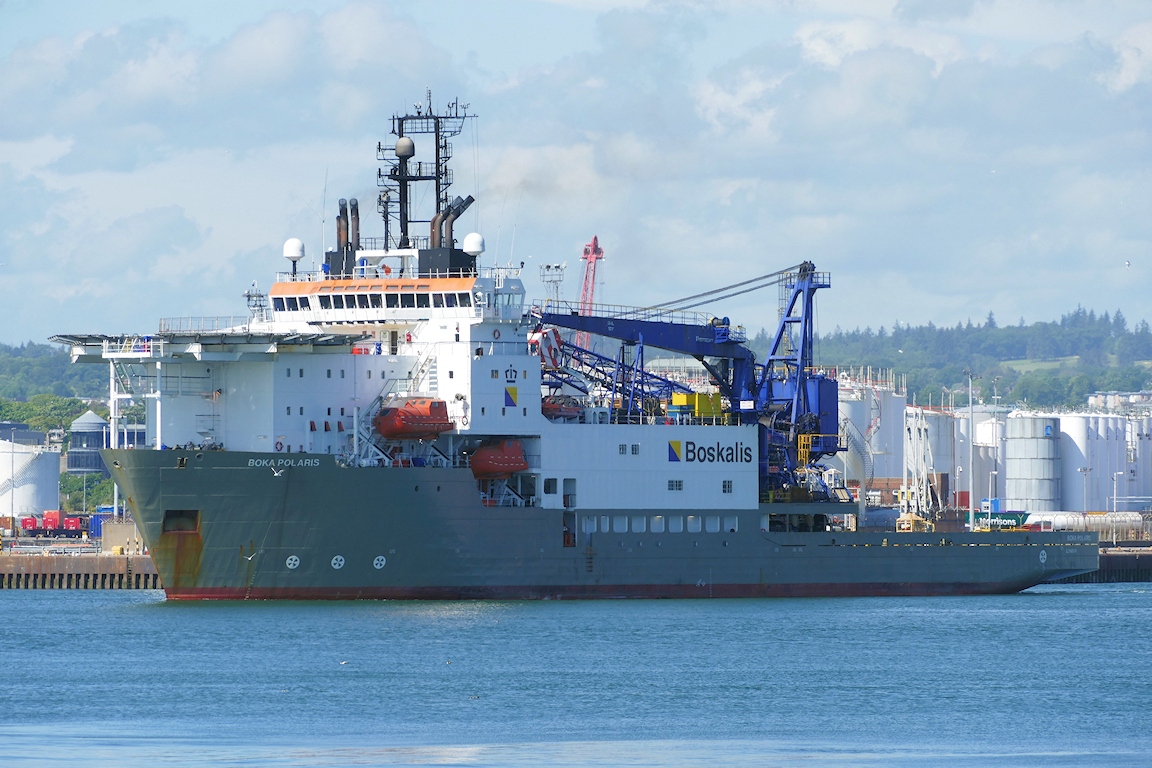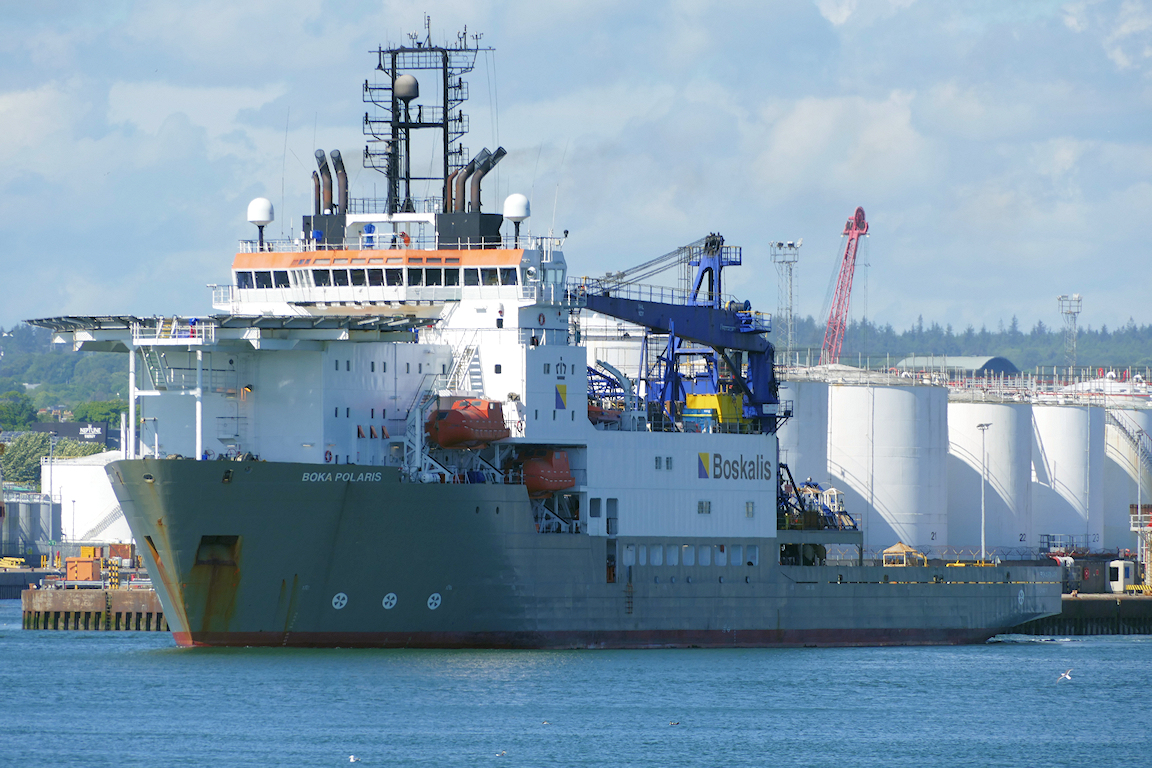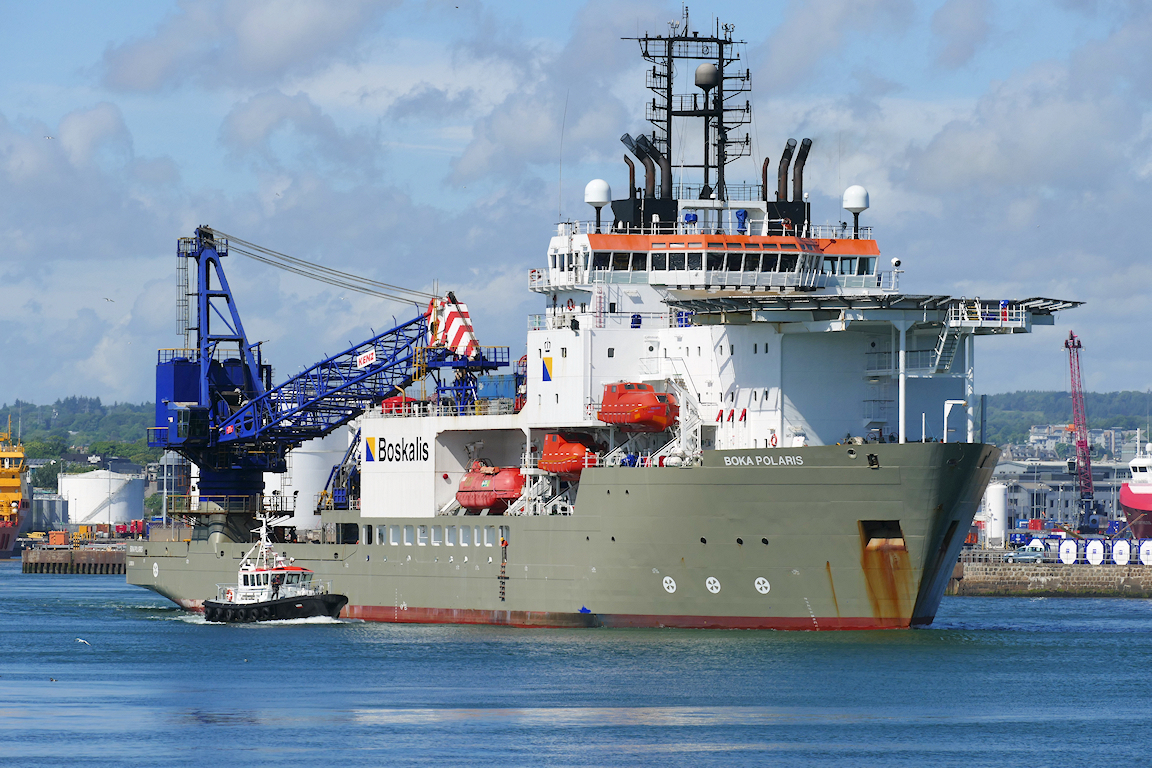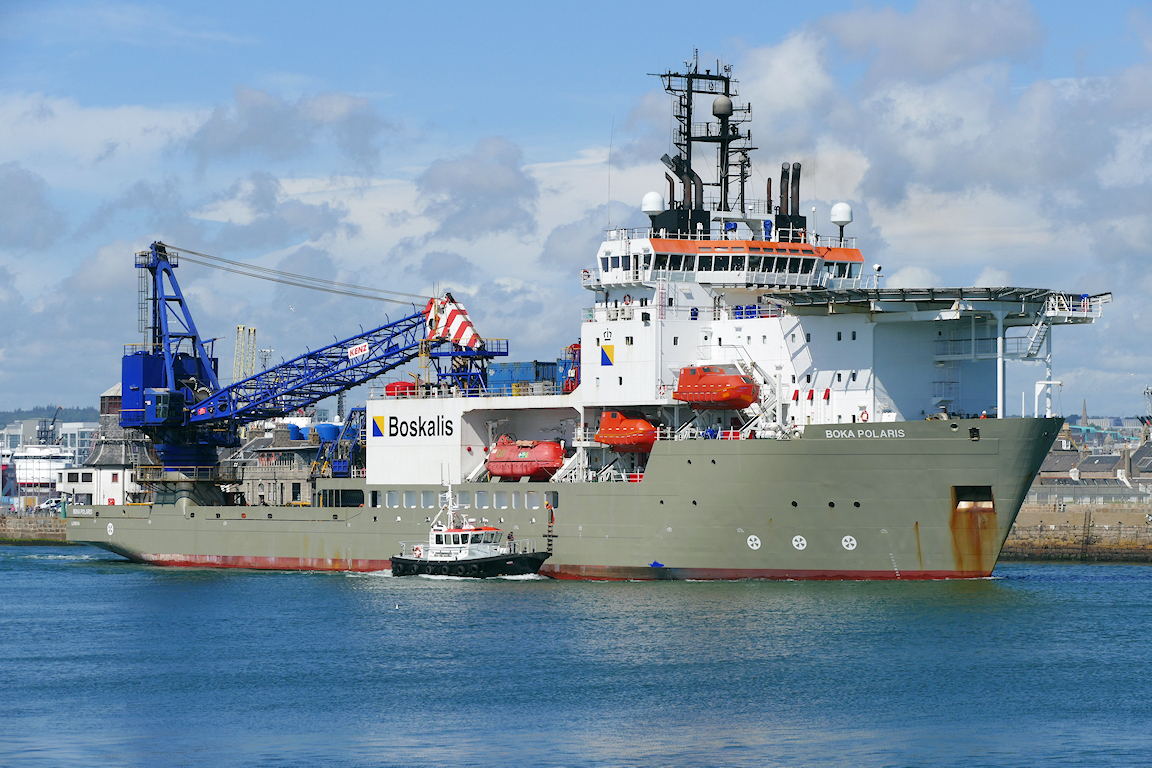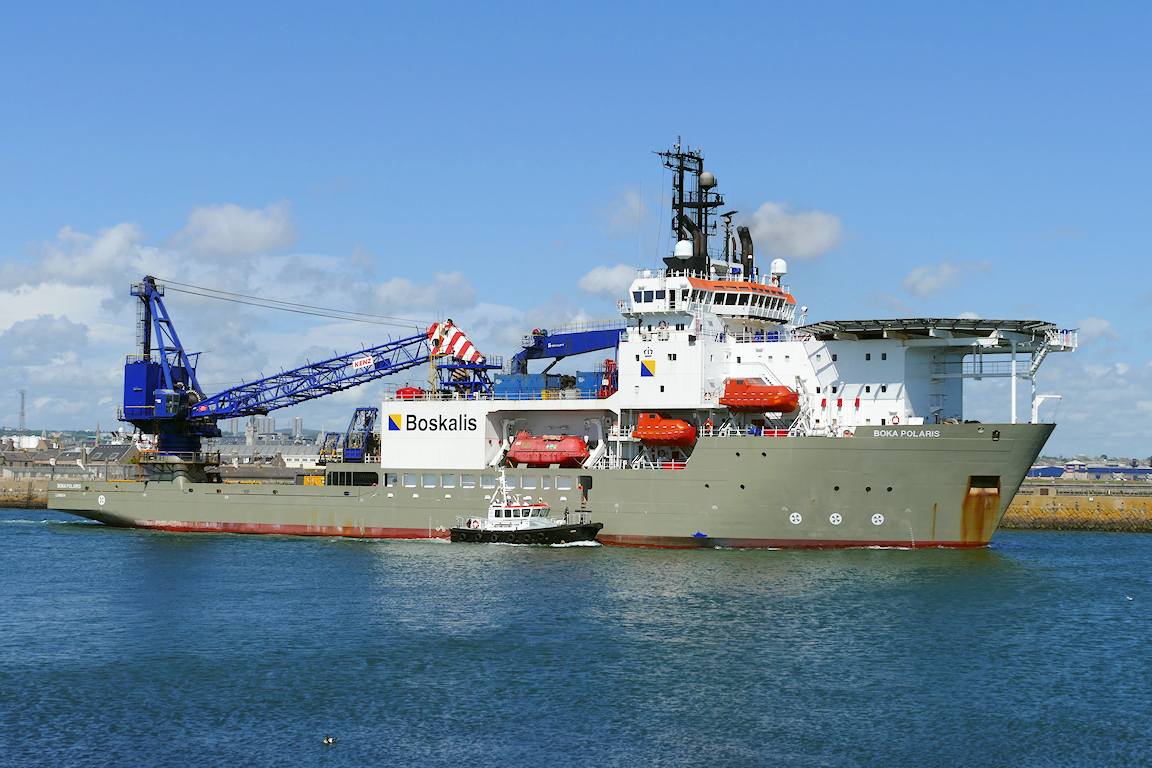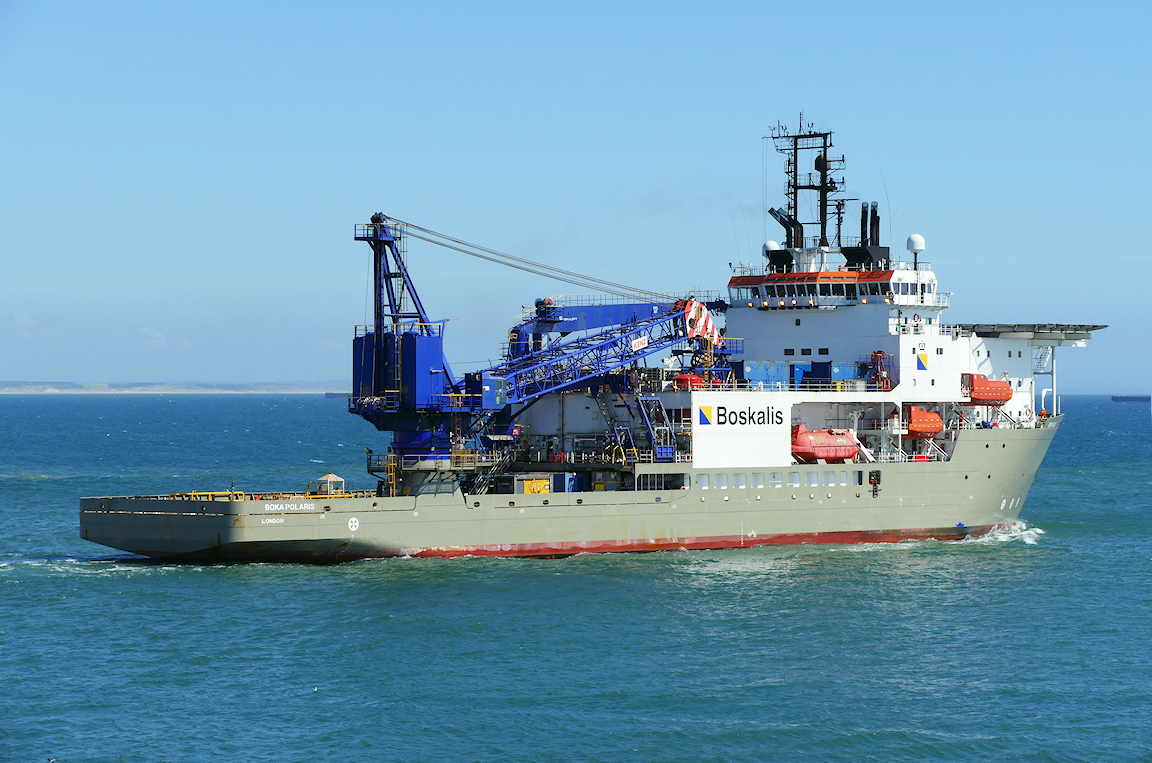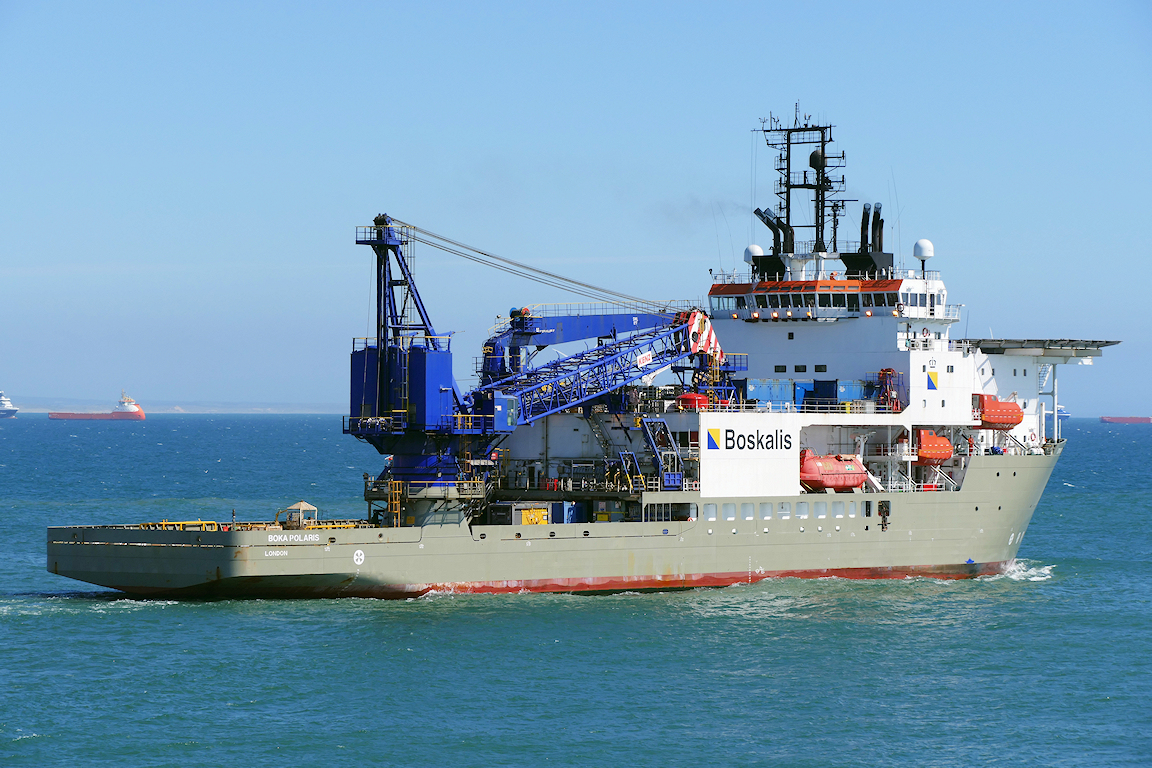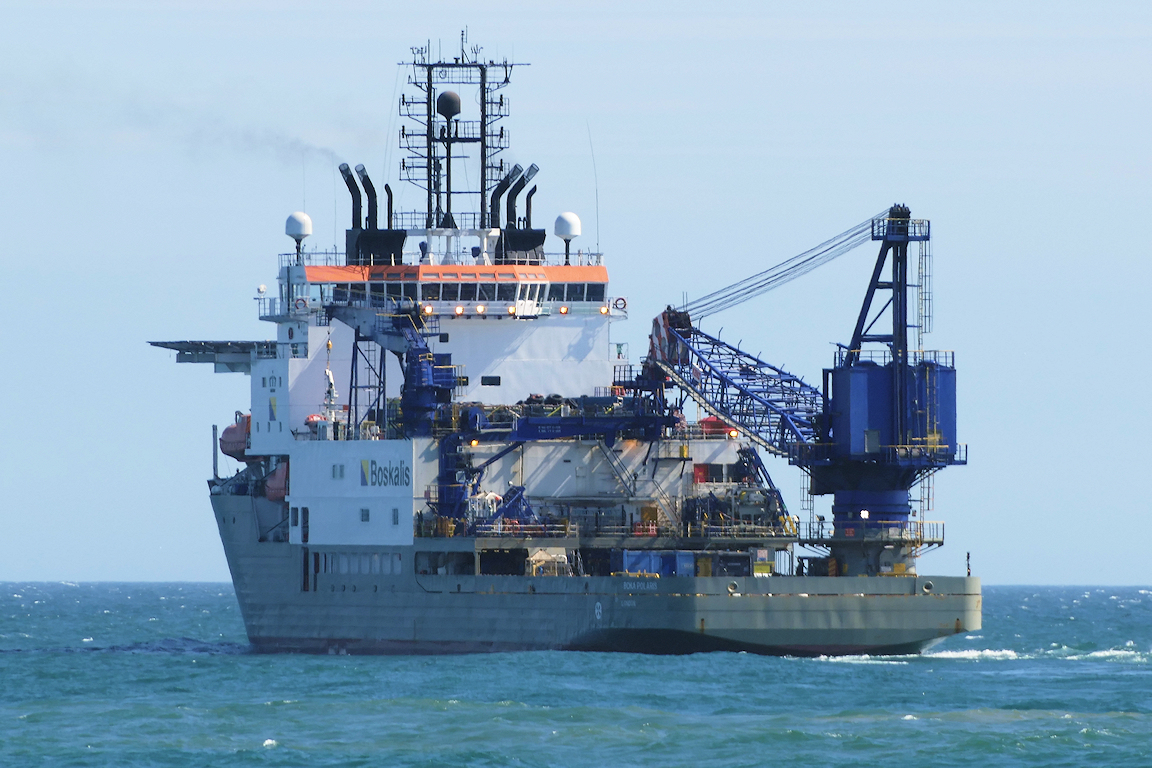 At 10:30, the BOKA POLARIS sailed for the anchorage.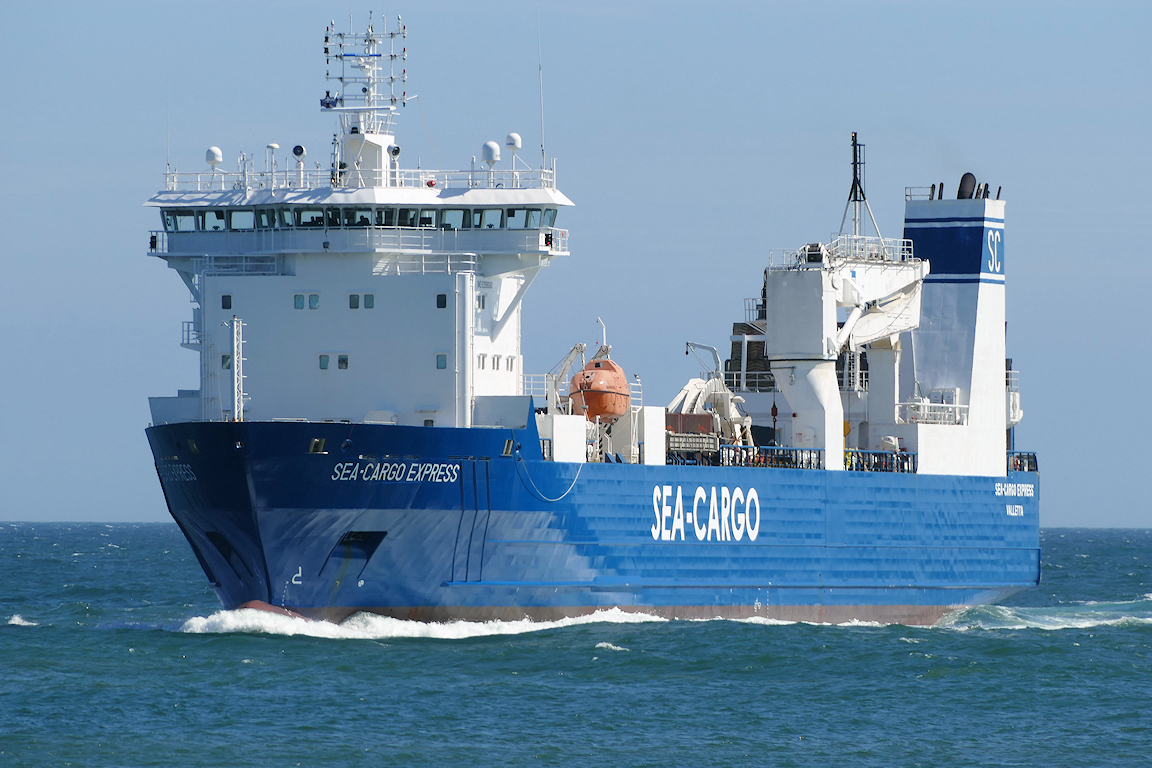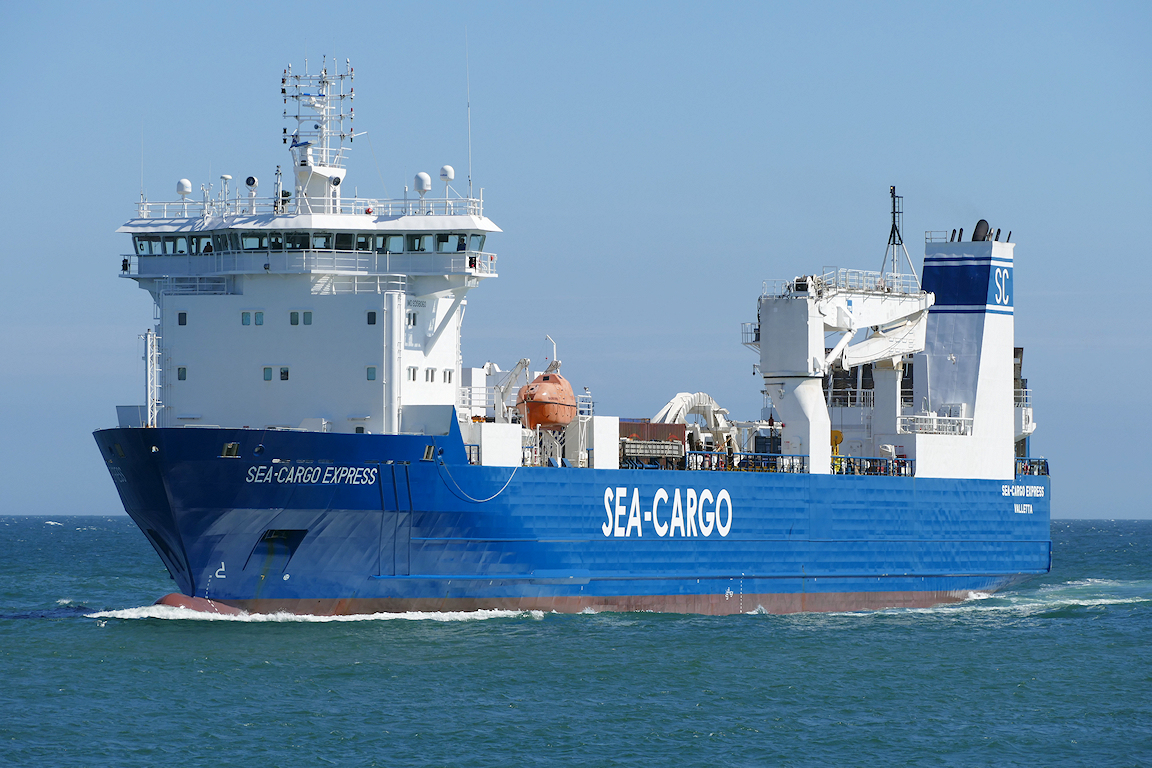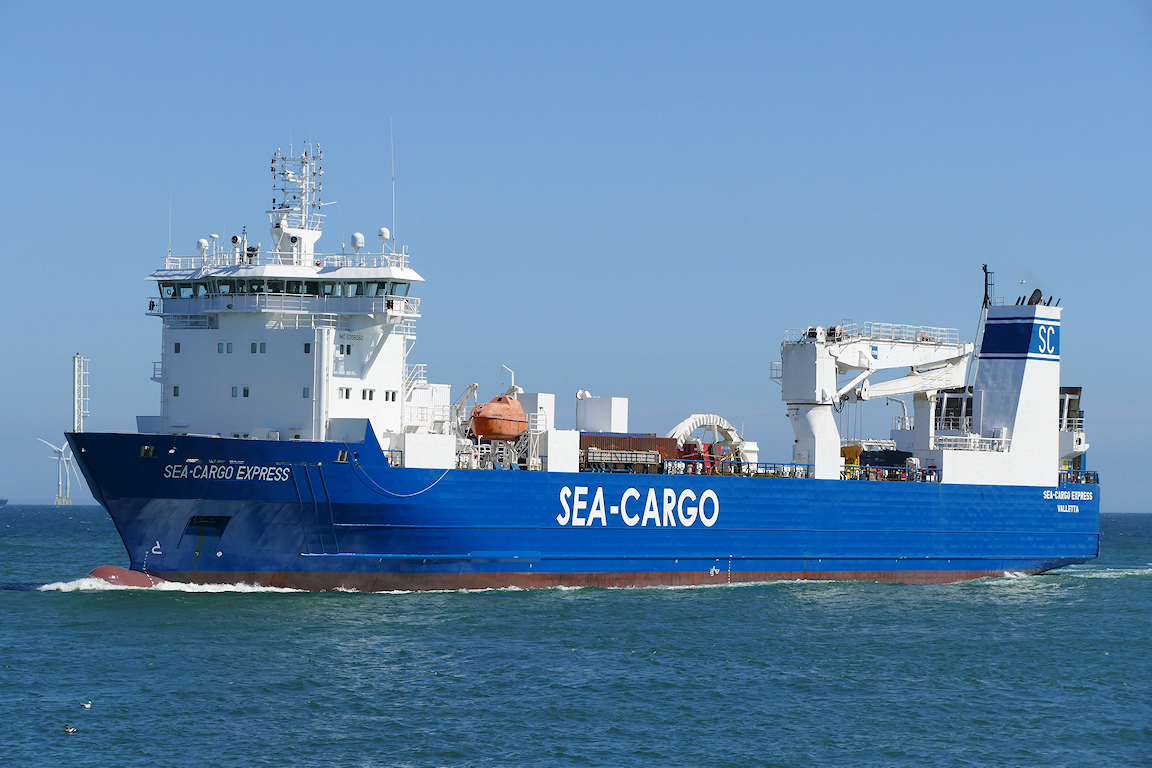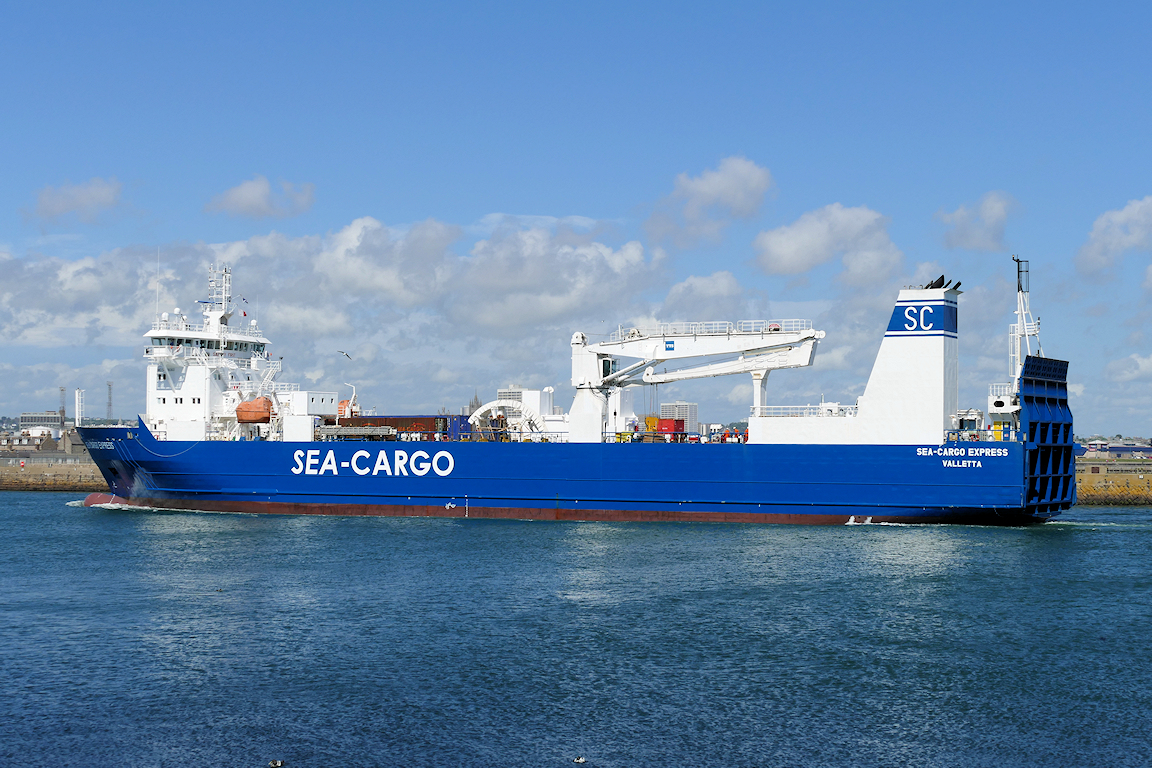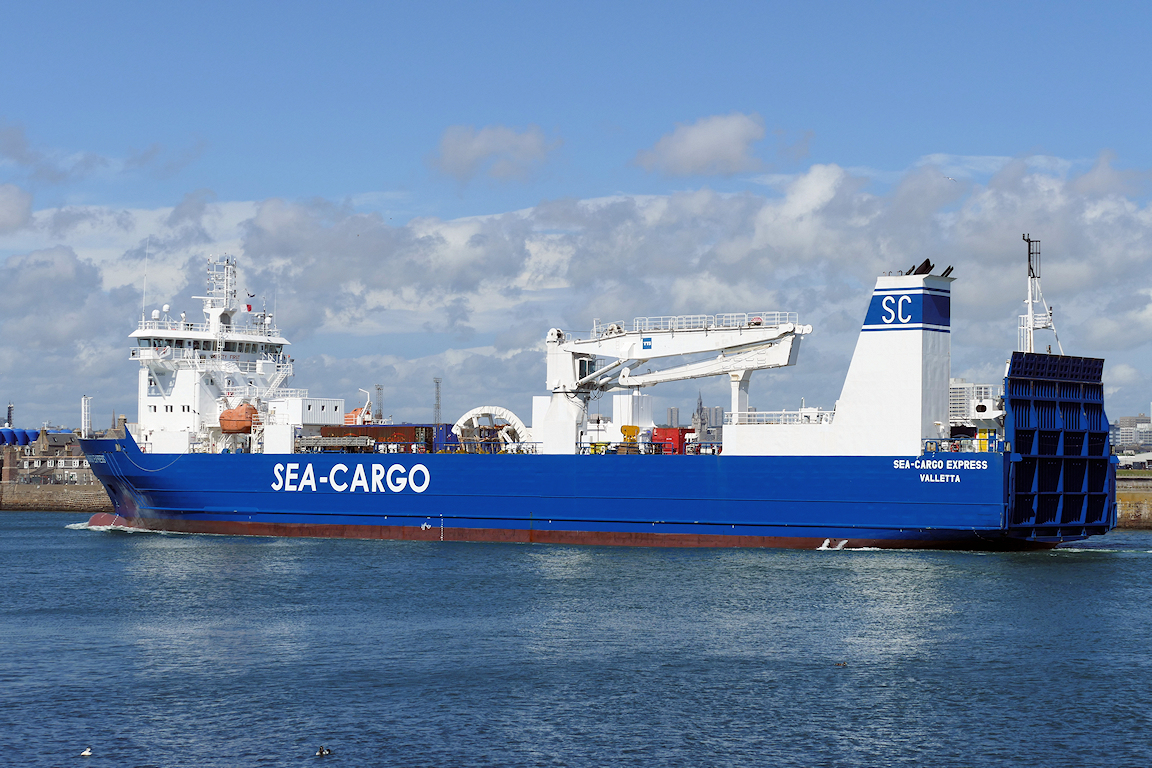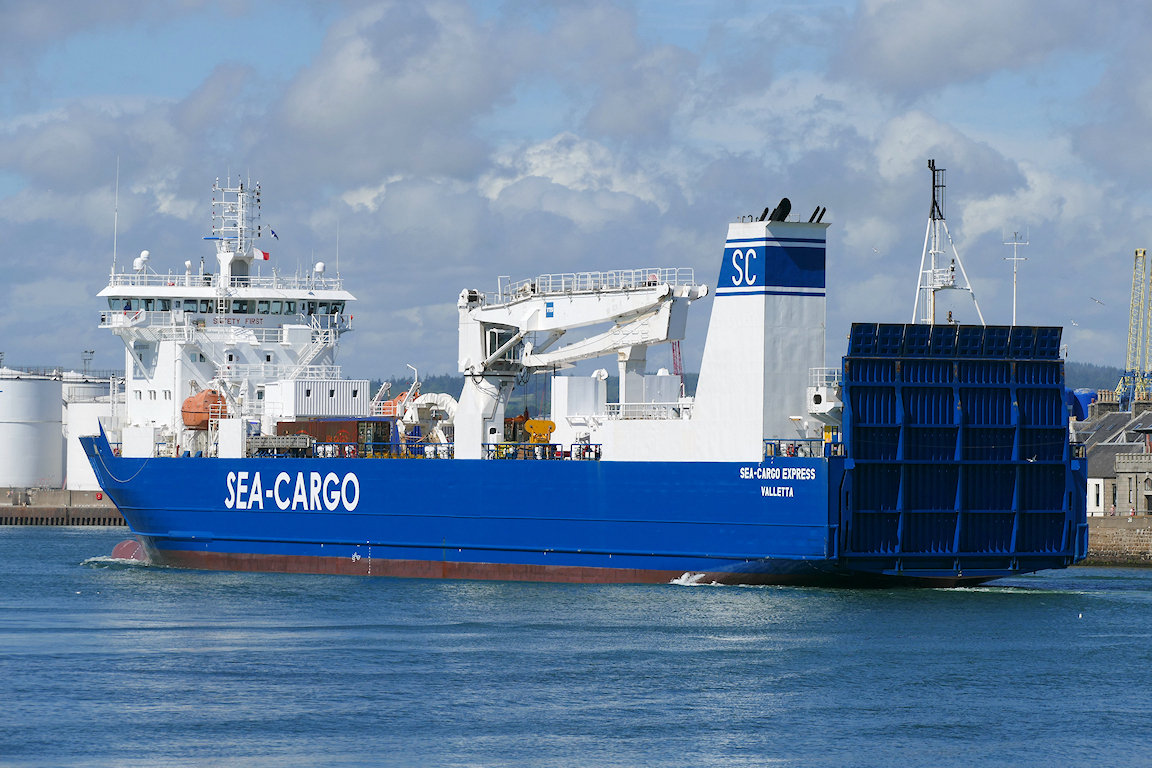 SEA-CARGO EXPRESS arriving on her weekly visit.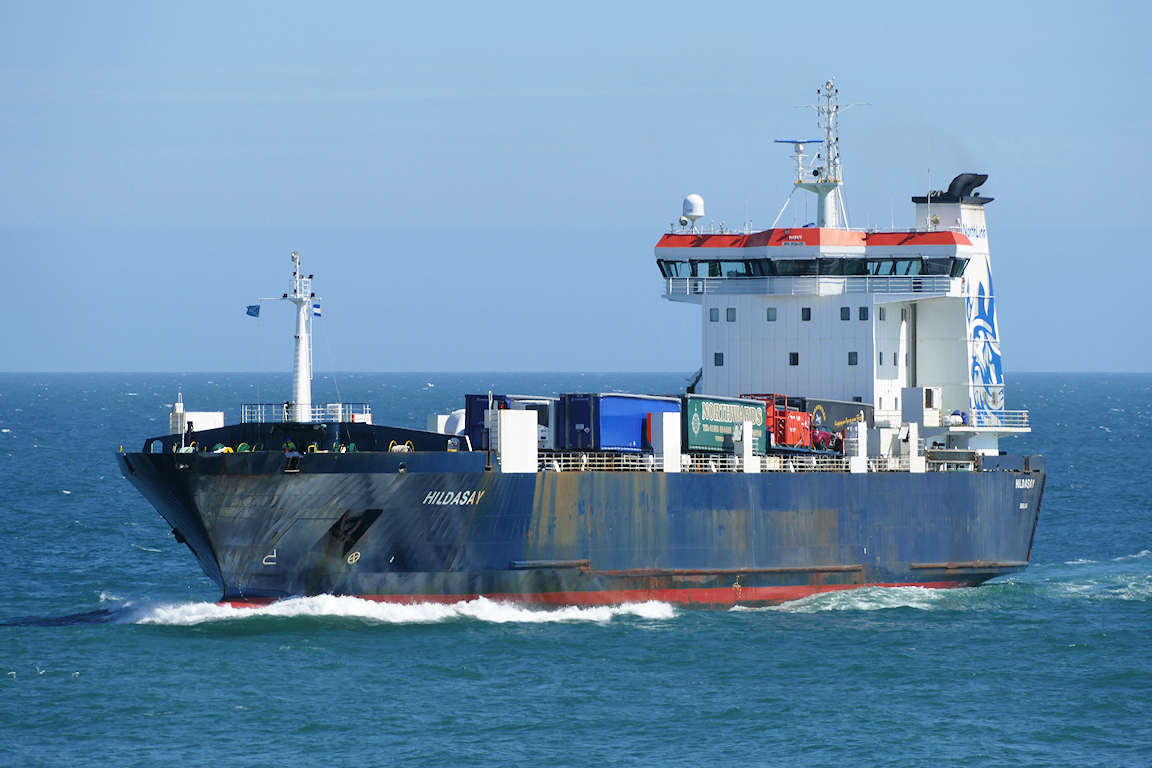 HILDASAY arriving at 11:10.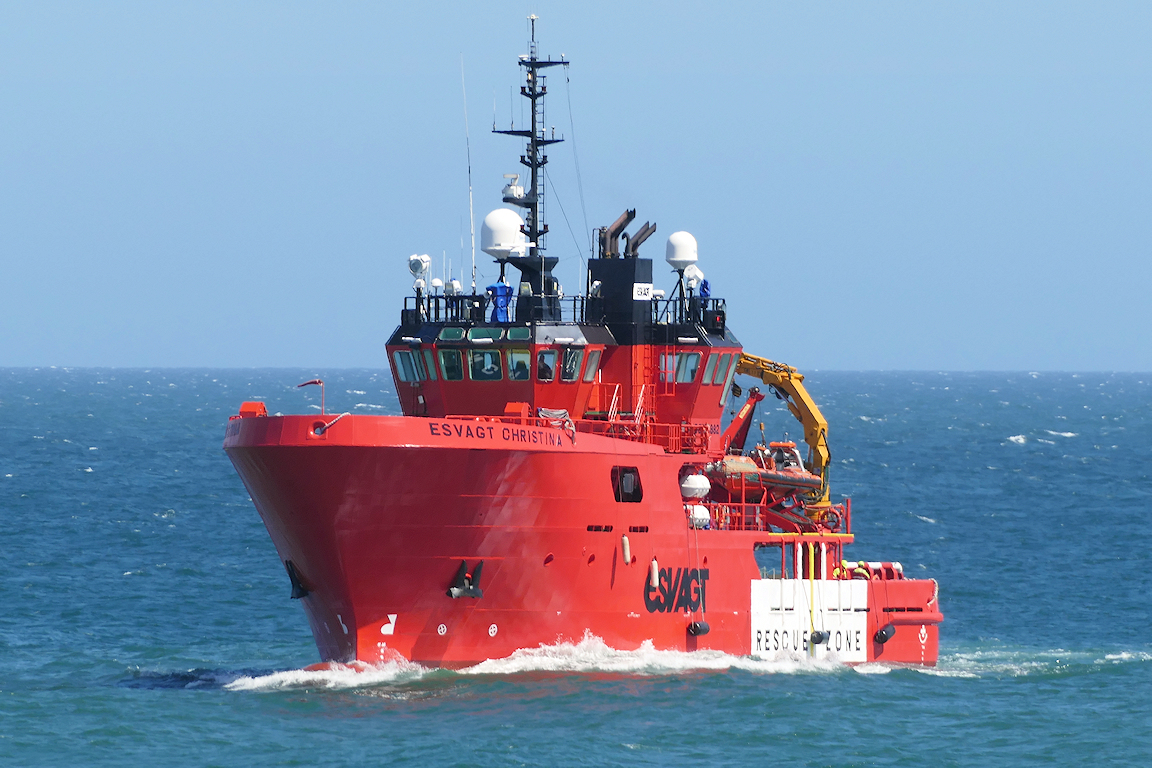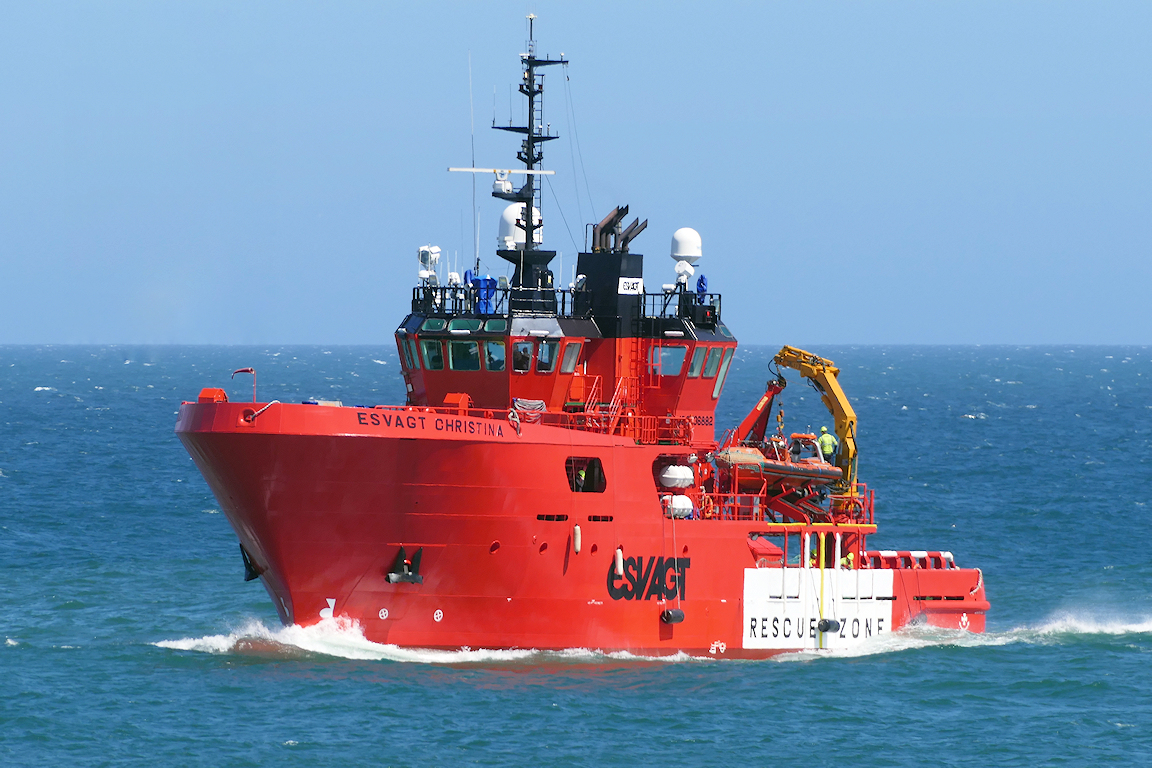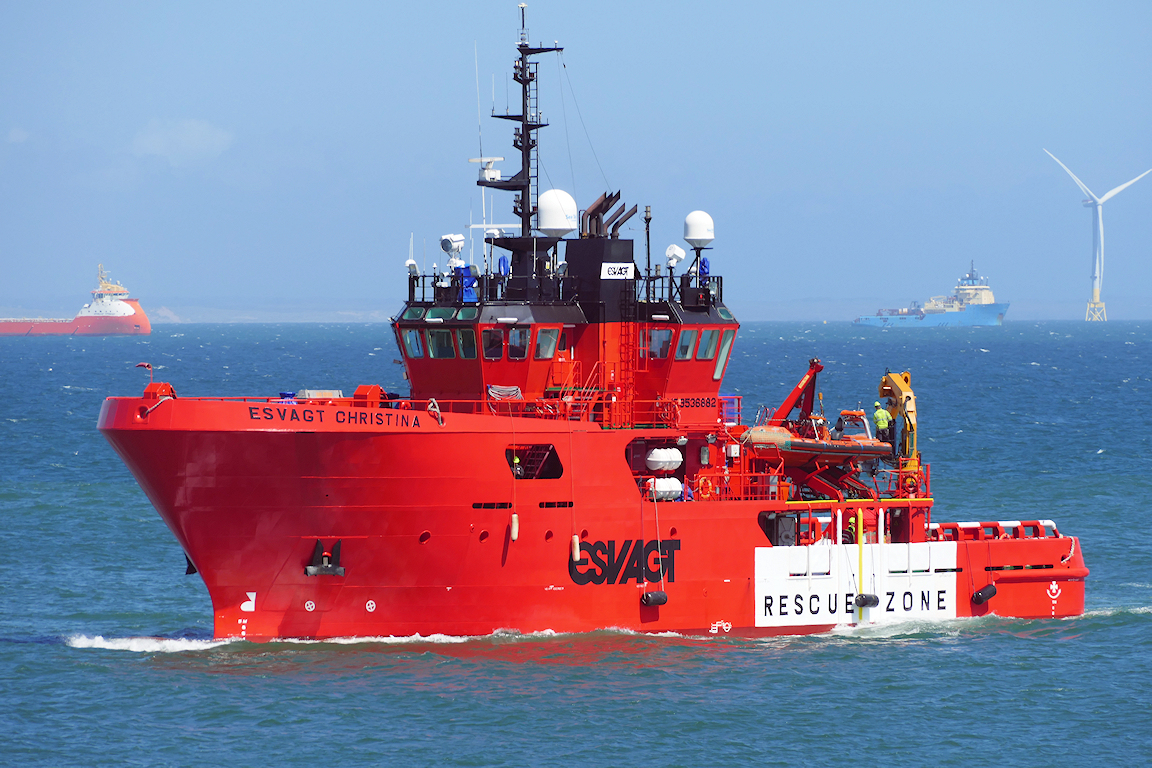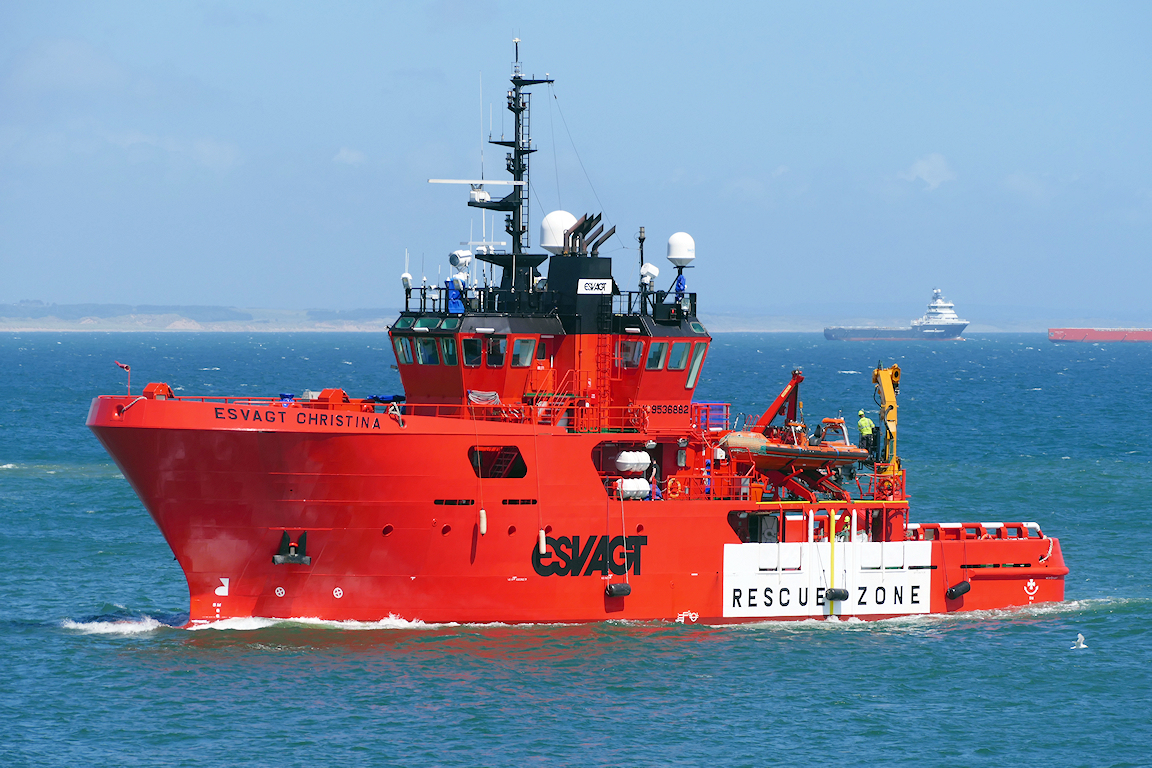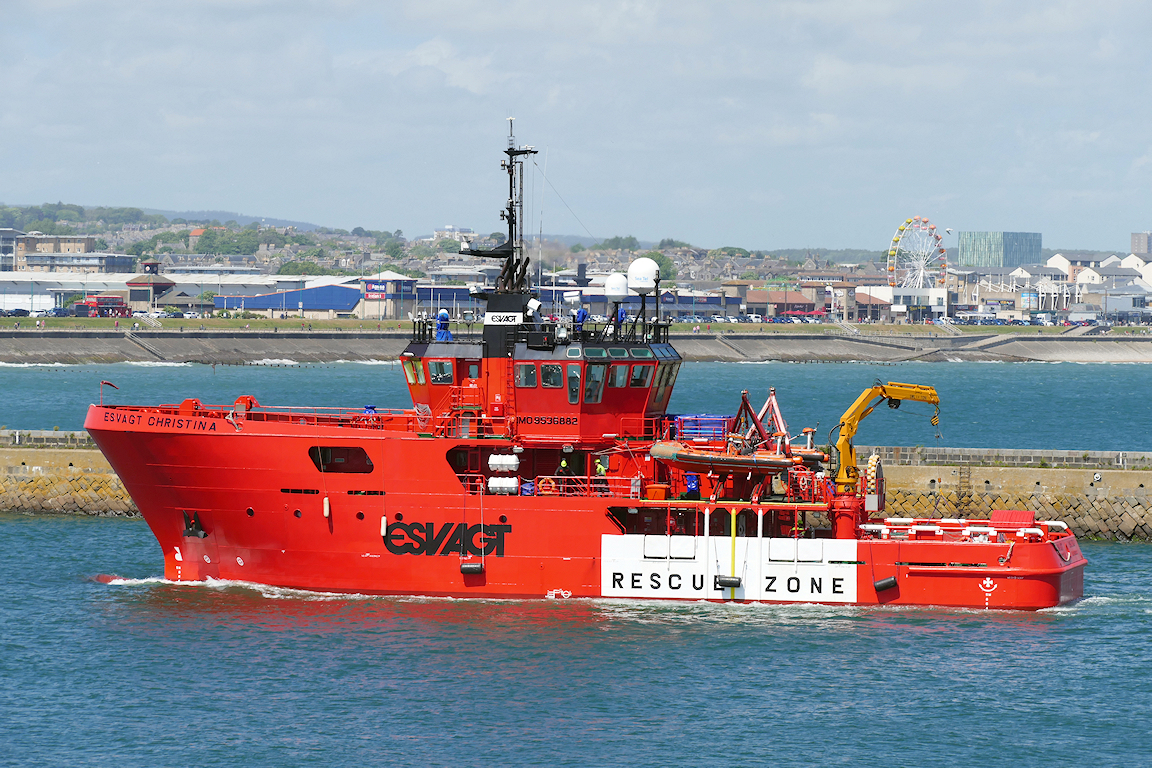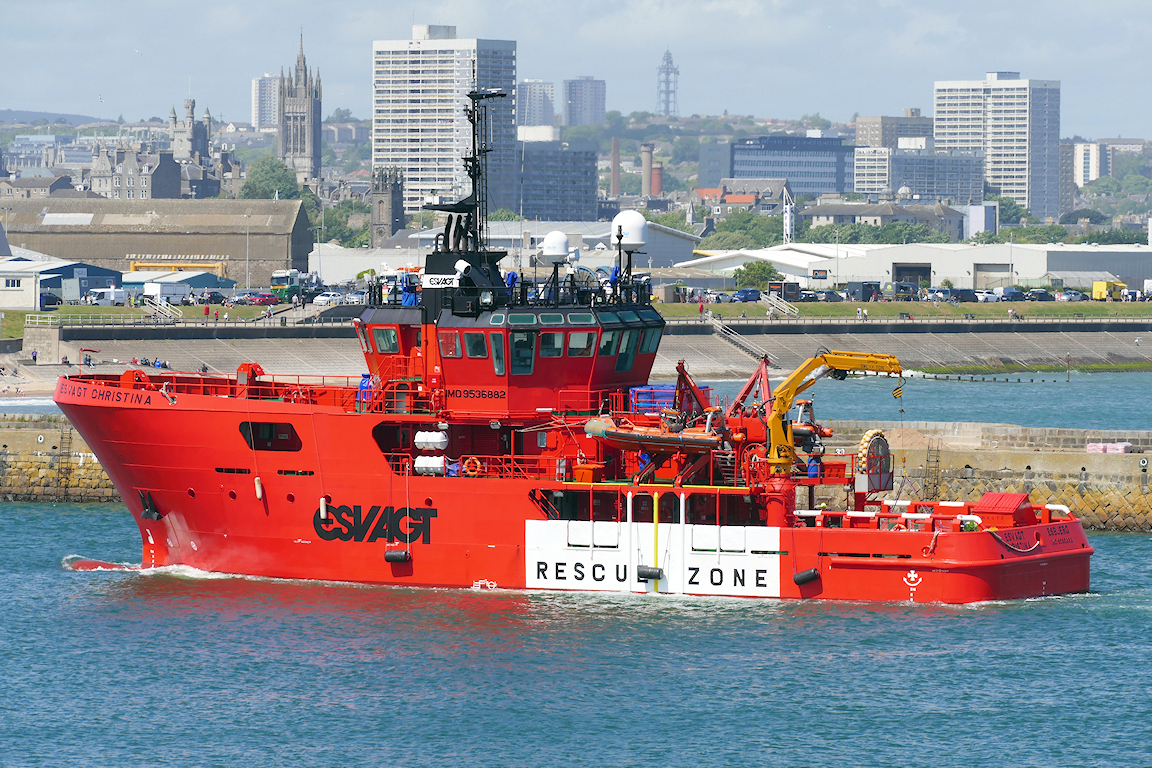 Just after mid-day as the ESVAGT CHRISTINA arrives.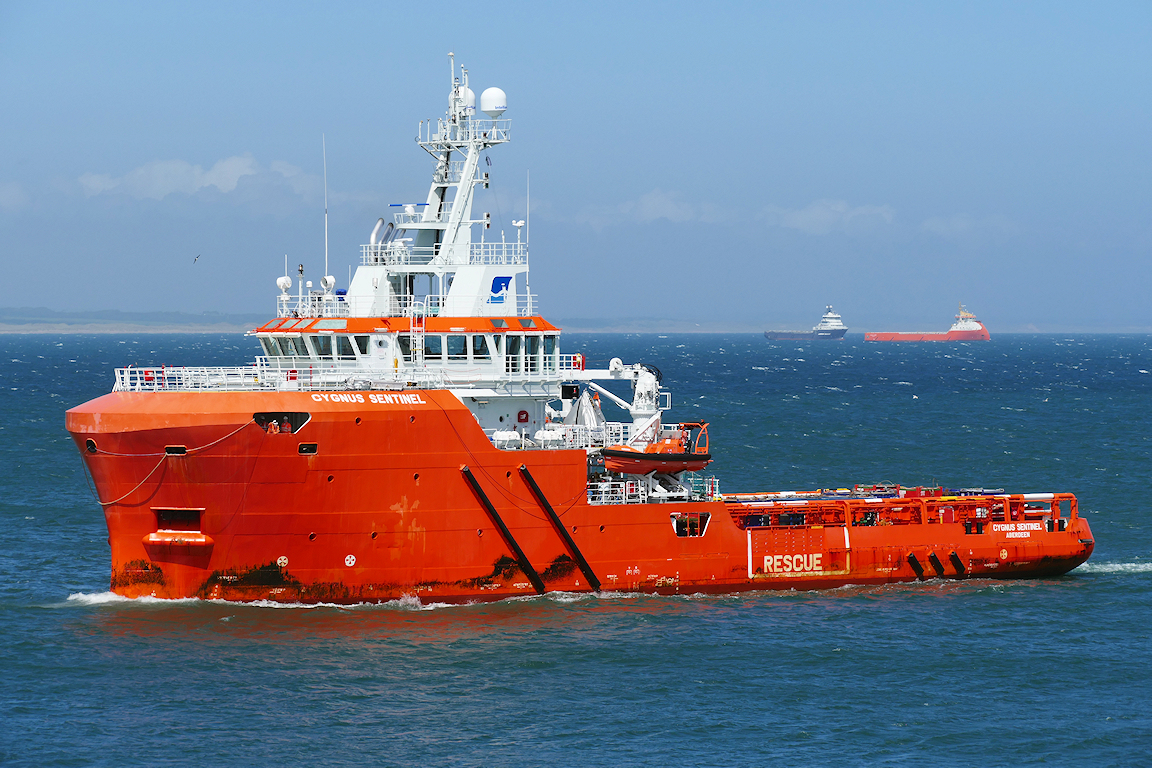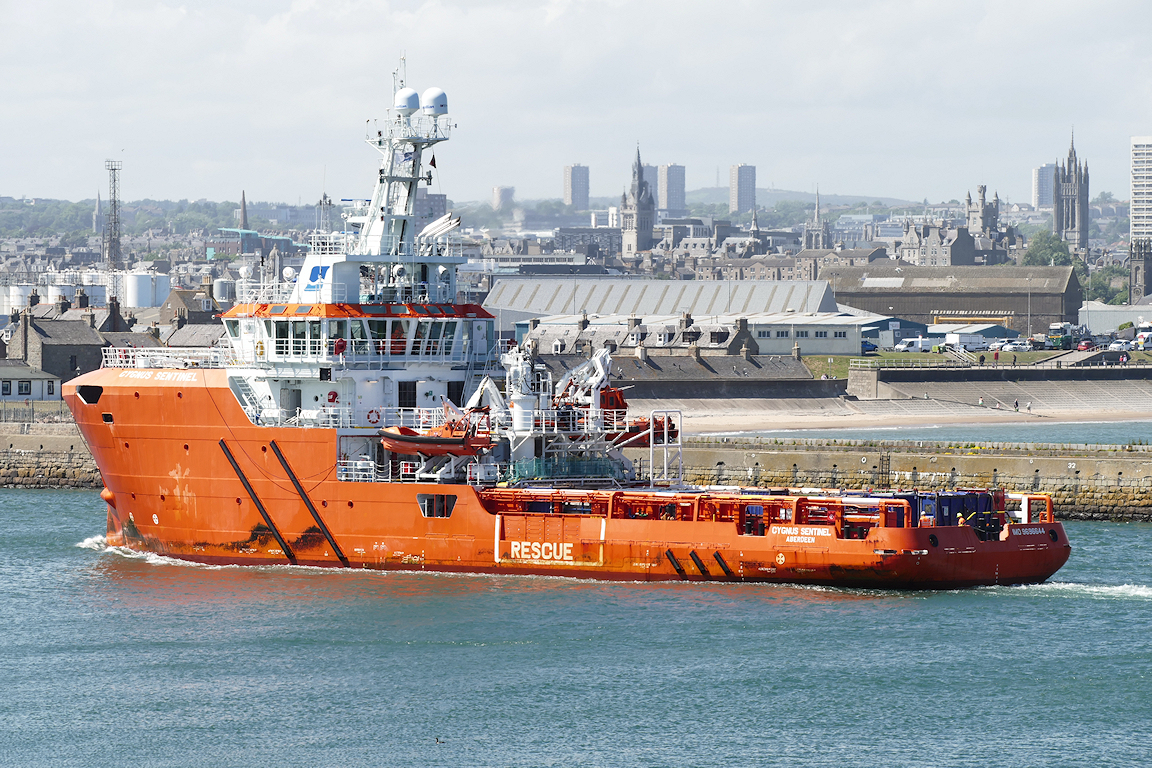 CYGNUS SENTINEL arriving at 13:40.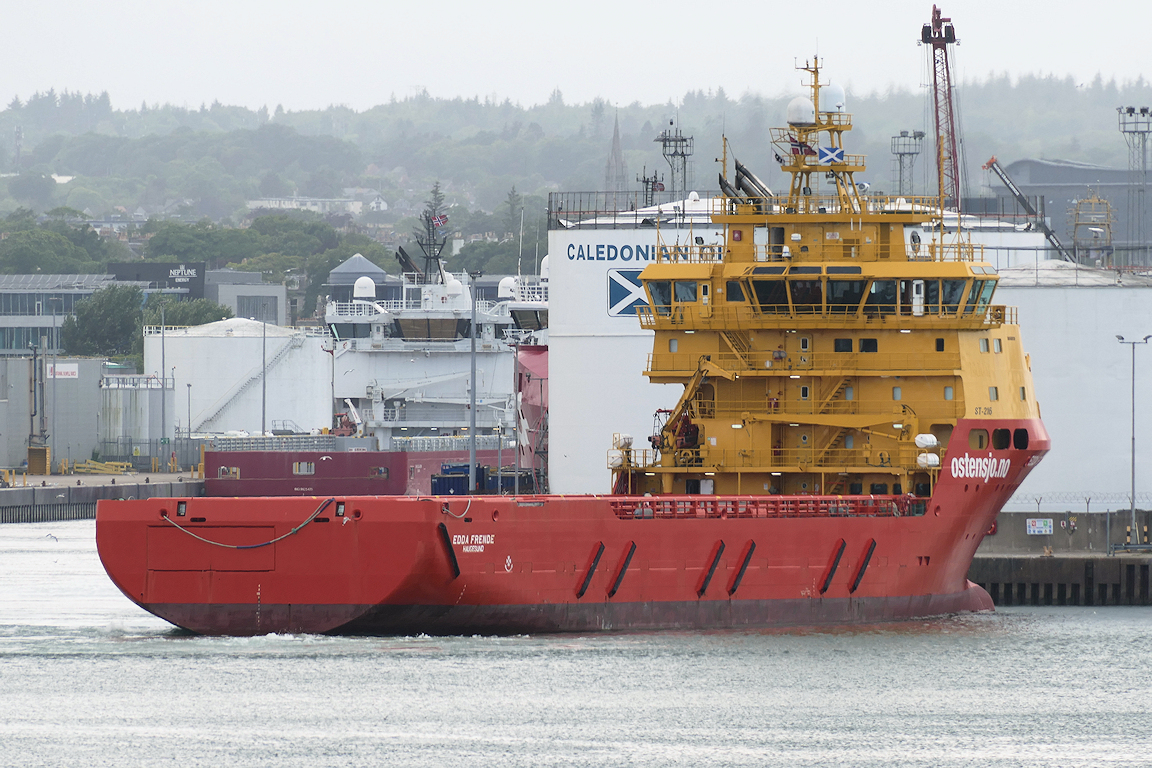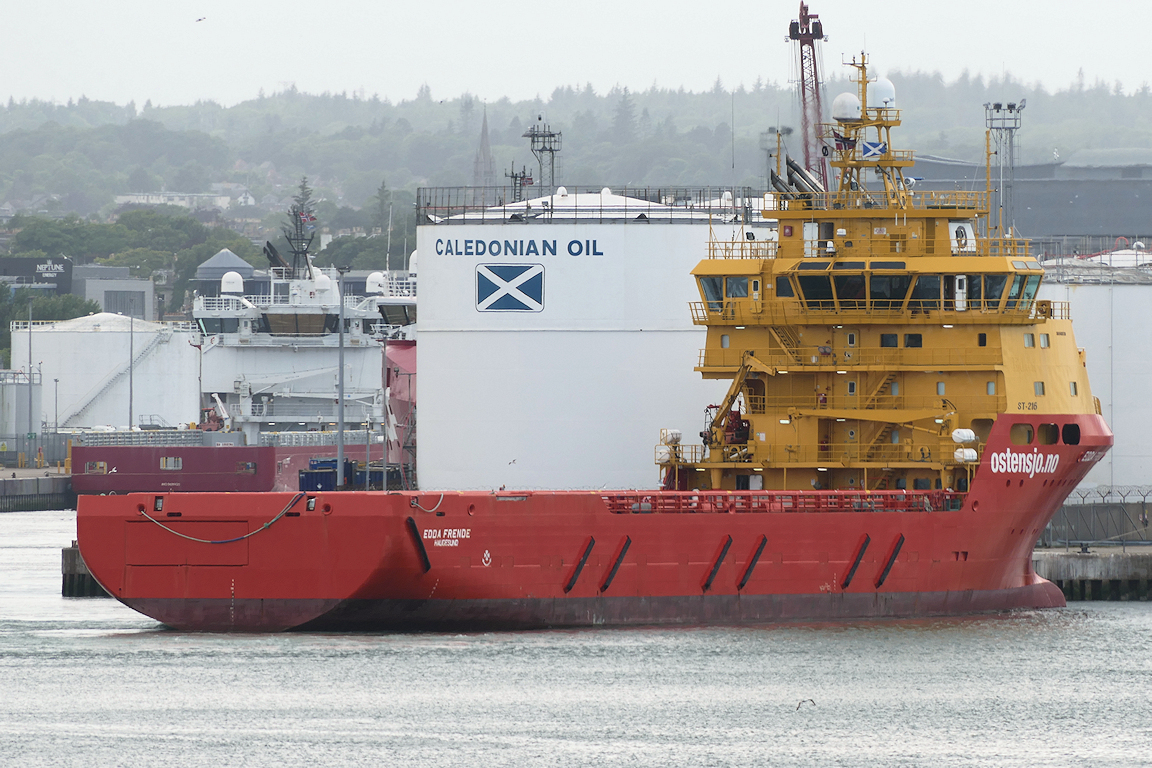 EDDA FRENDE moving within the port at 14:20.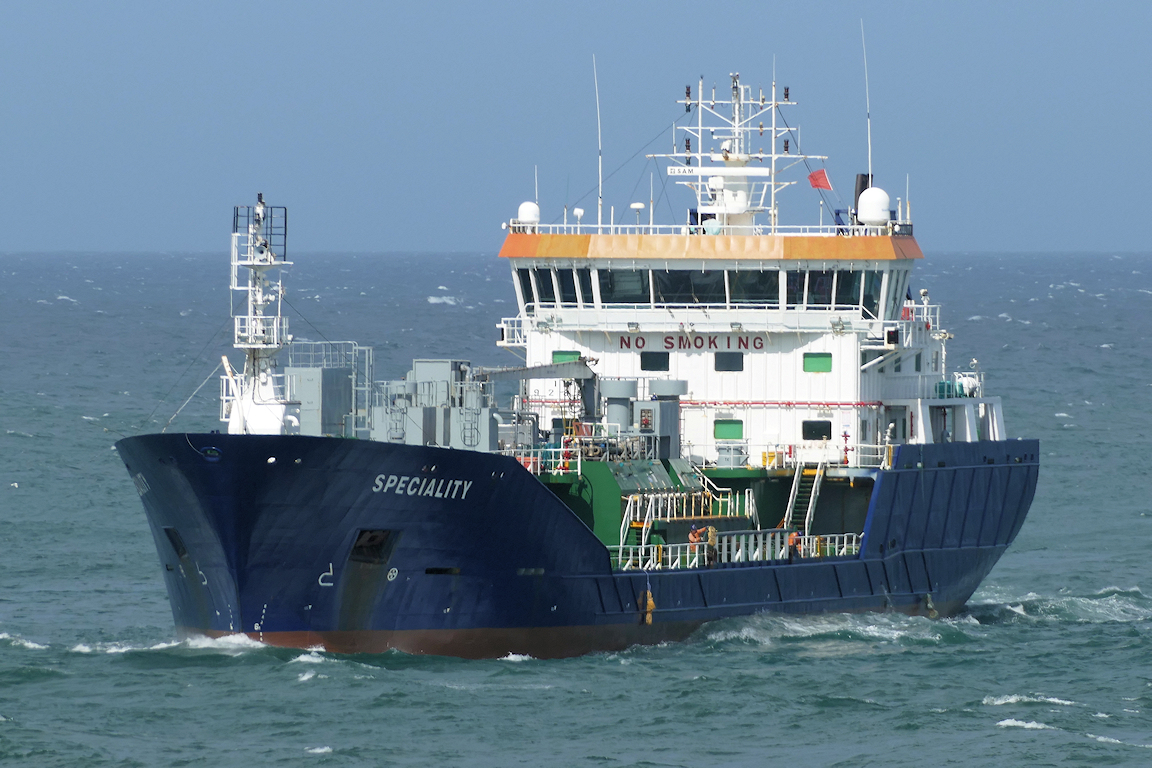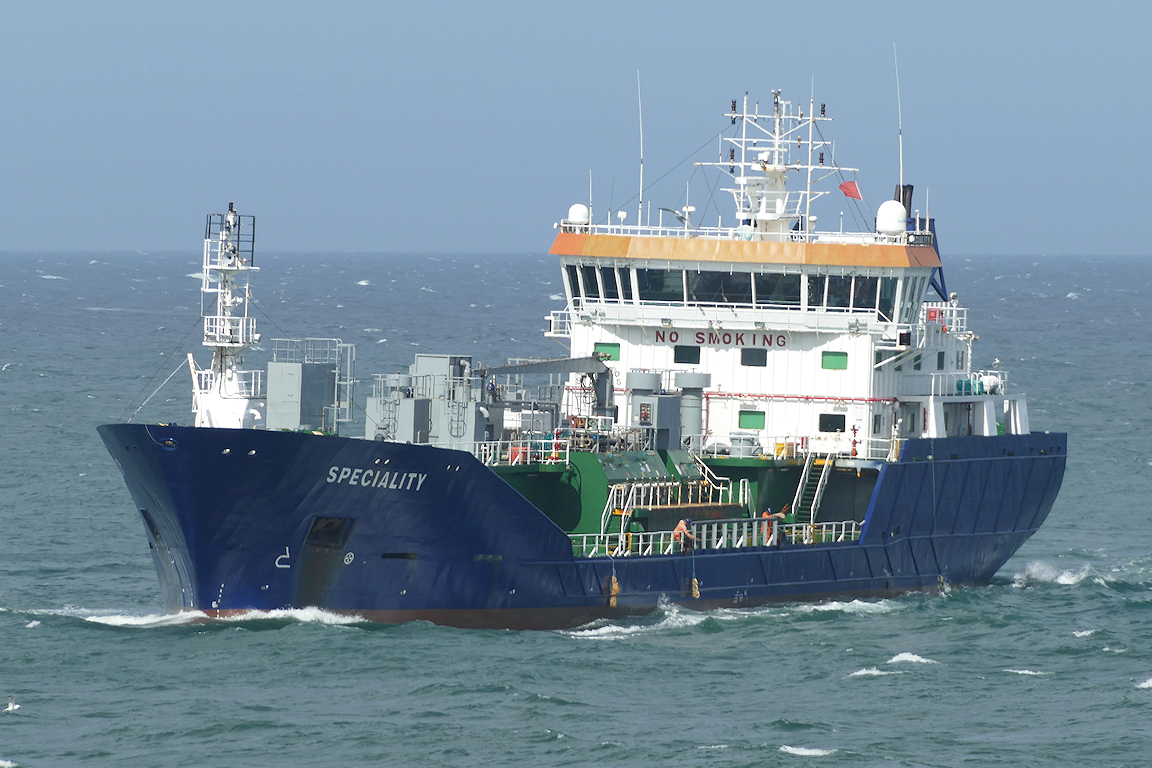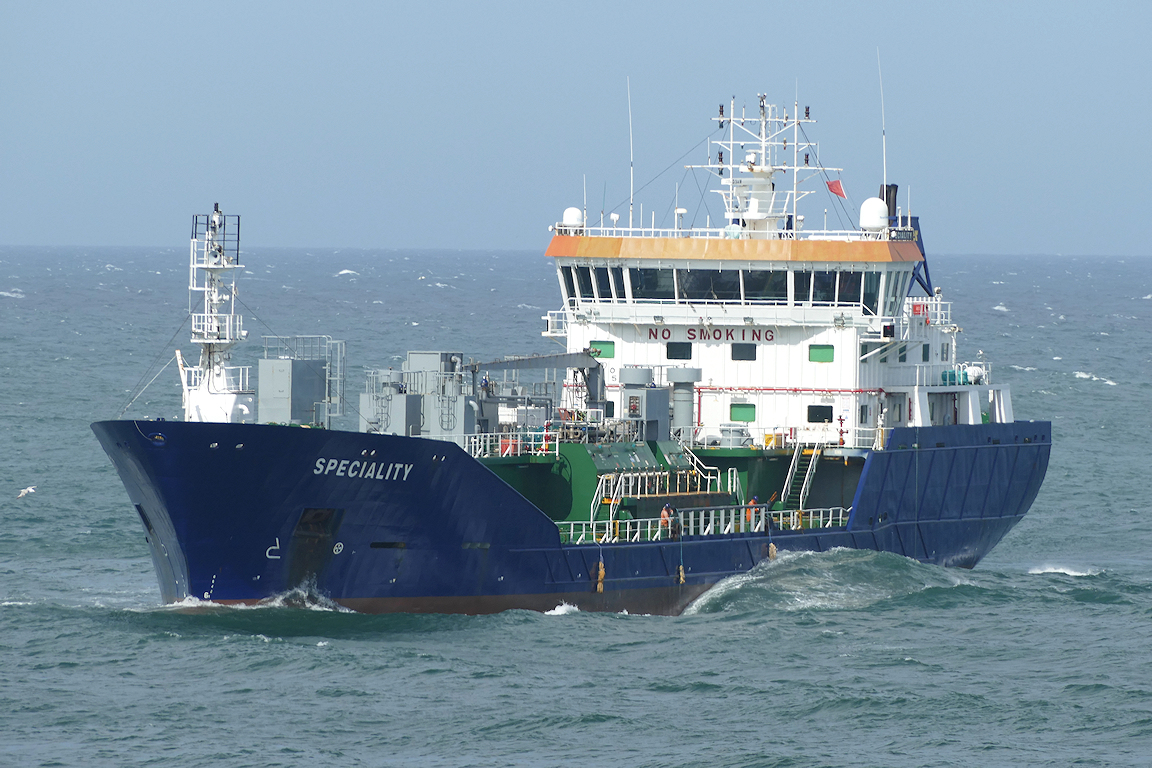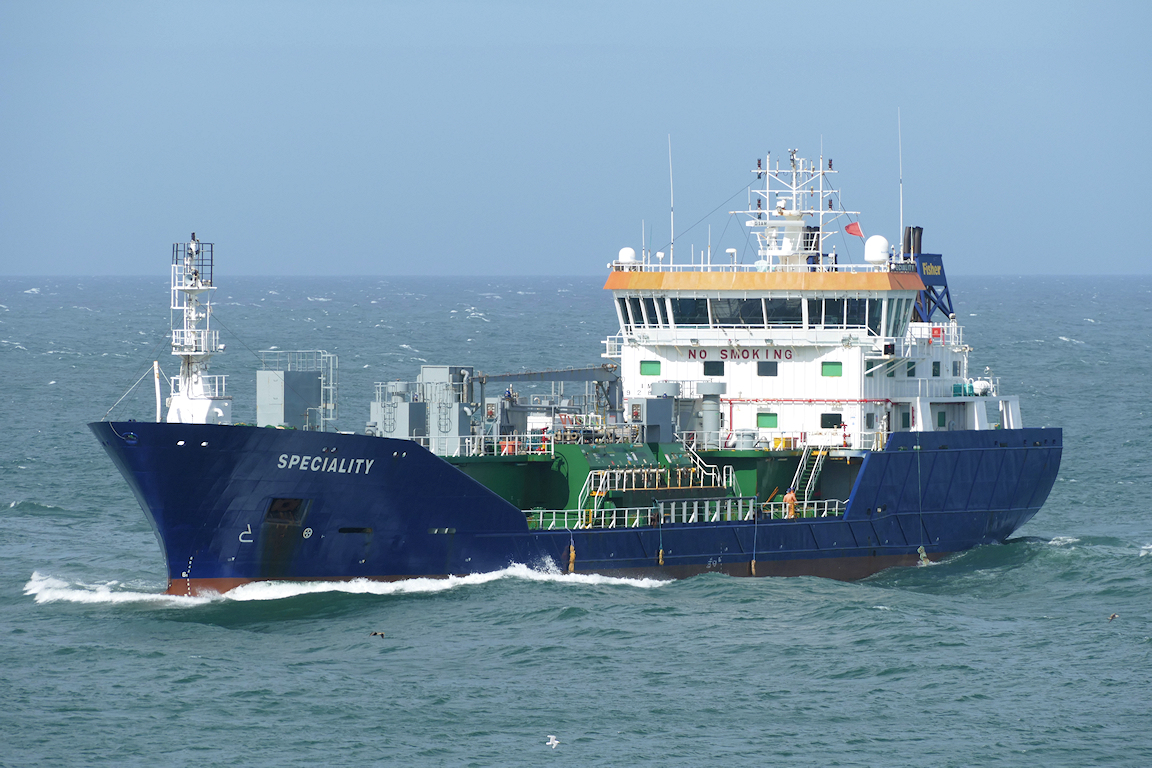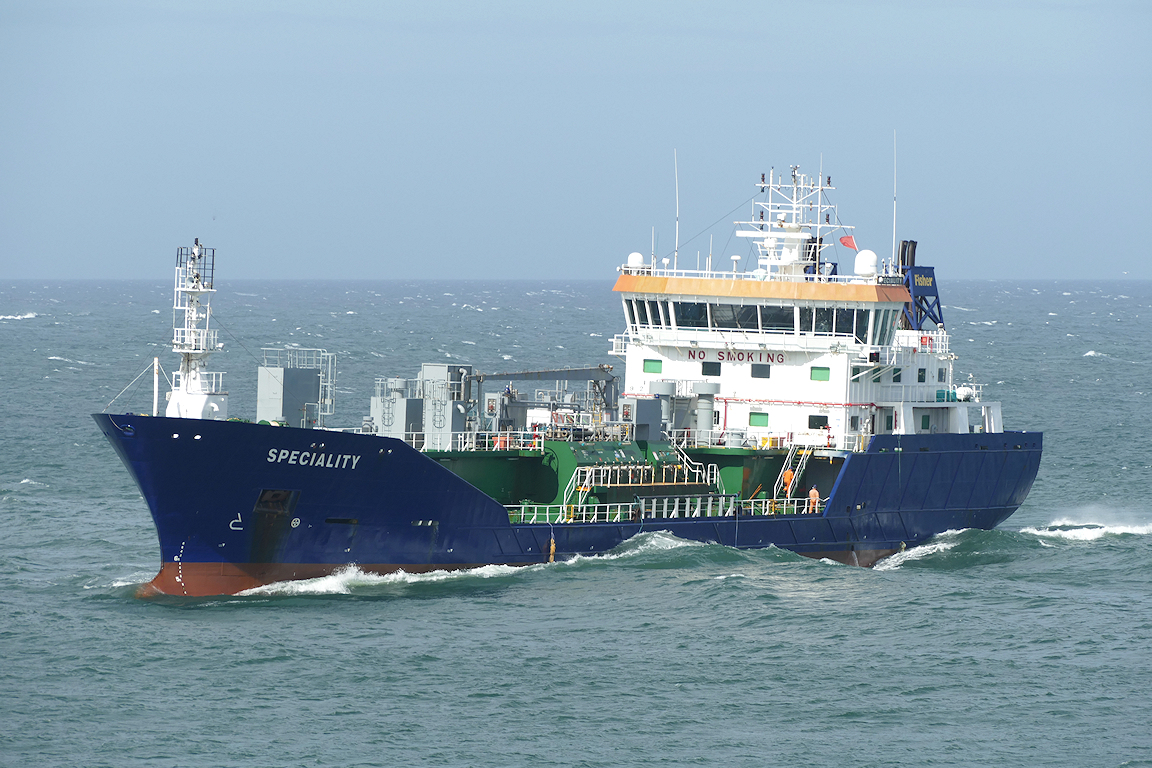 The Fisher group tanker SPECIALITY arrives from Rotterdam.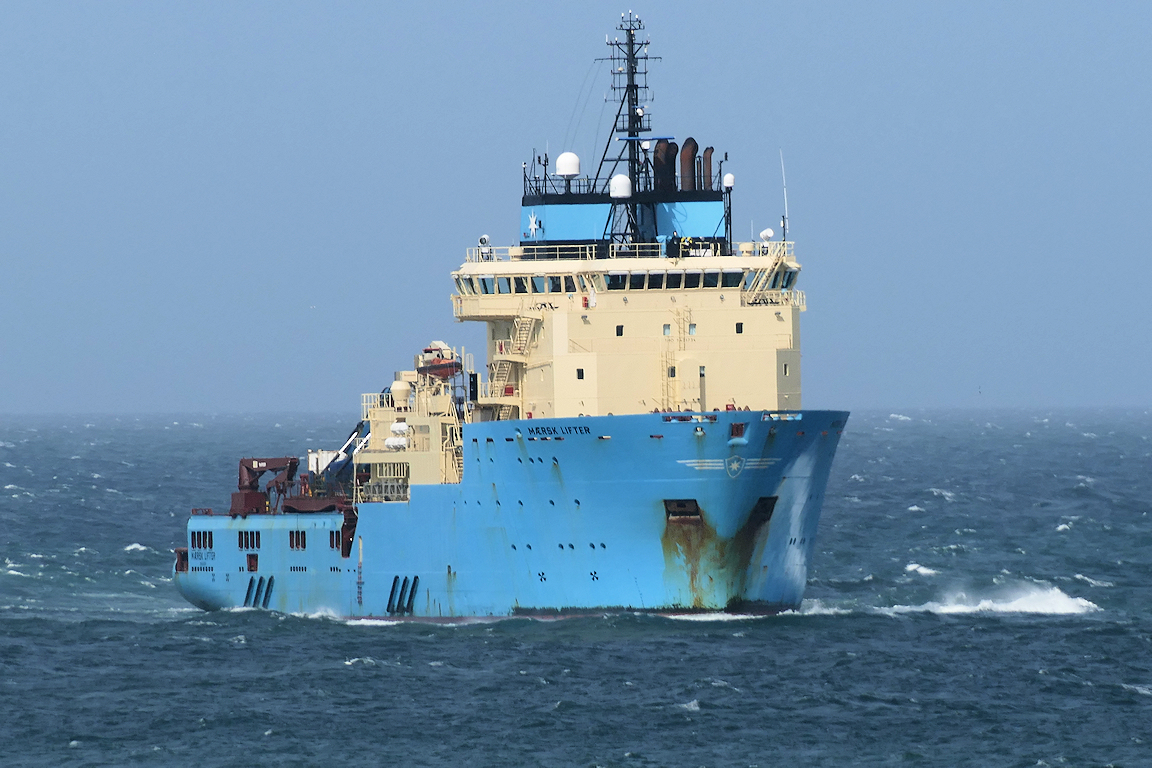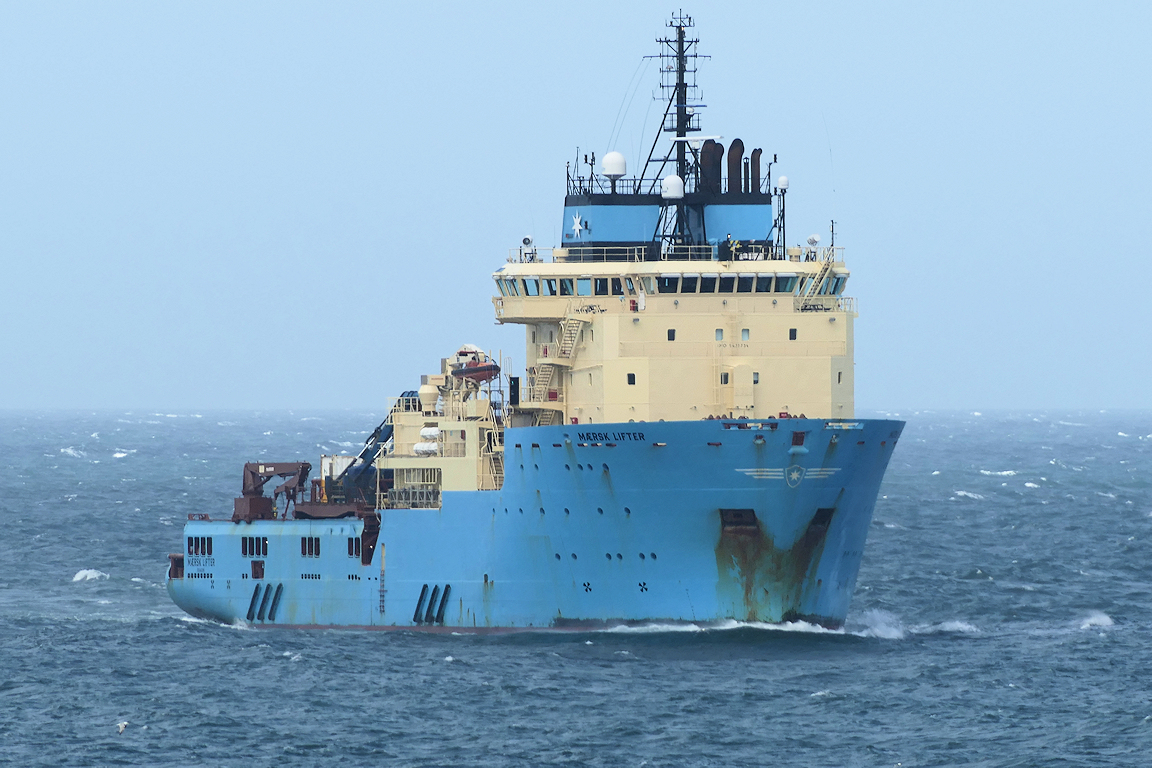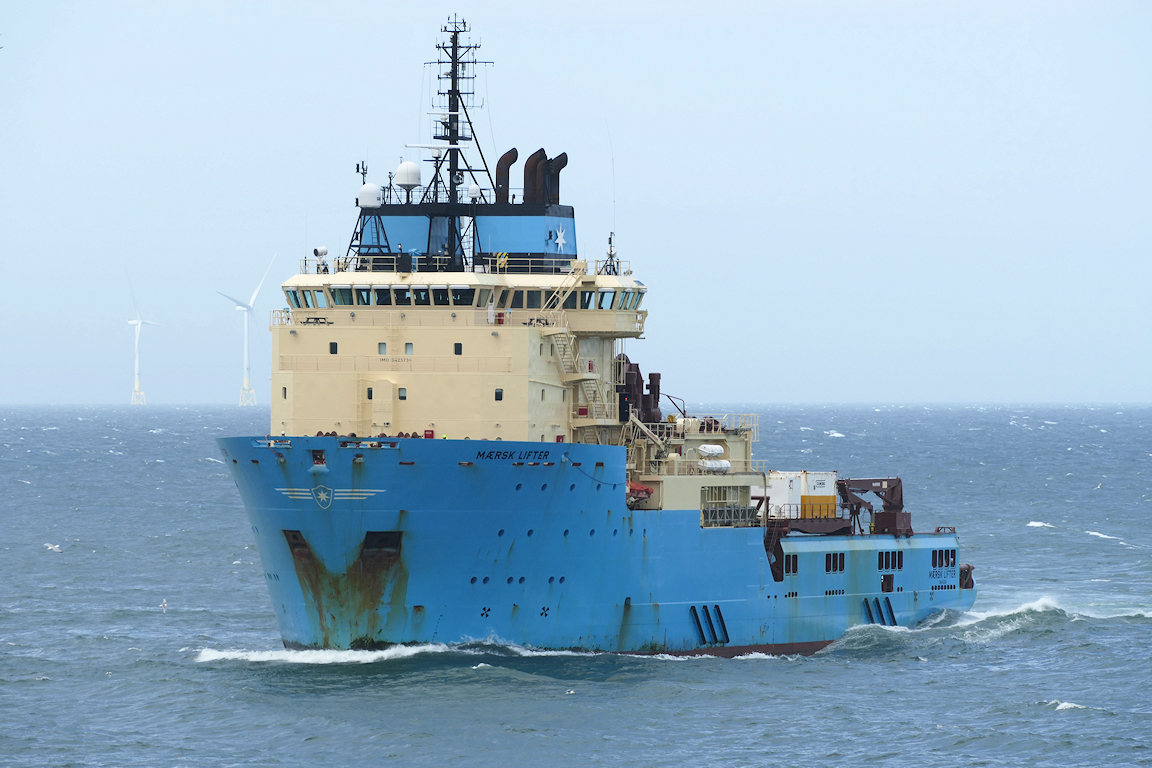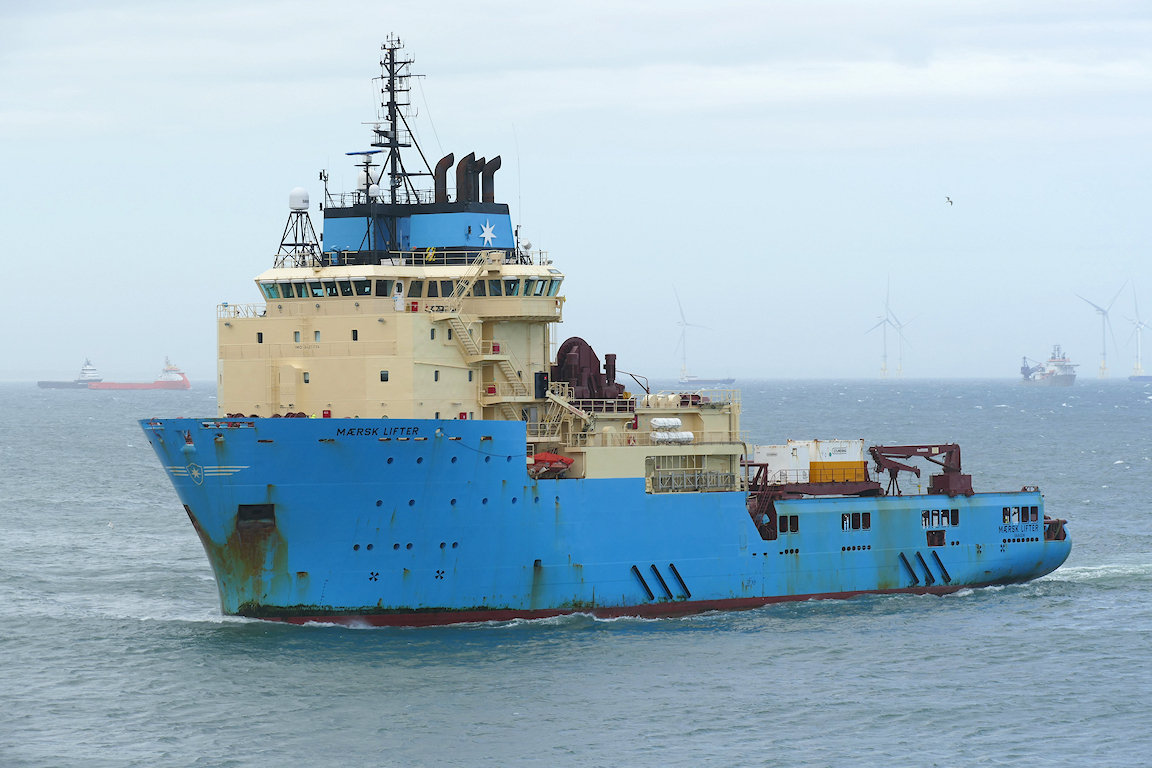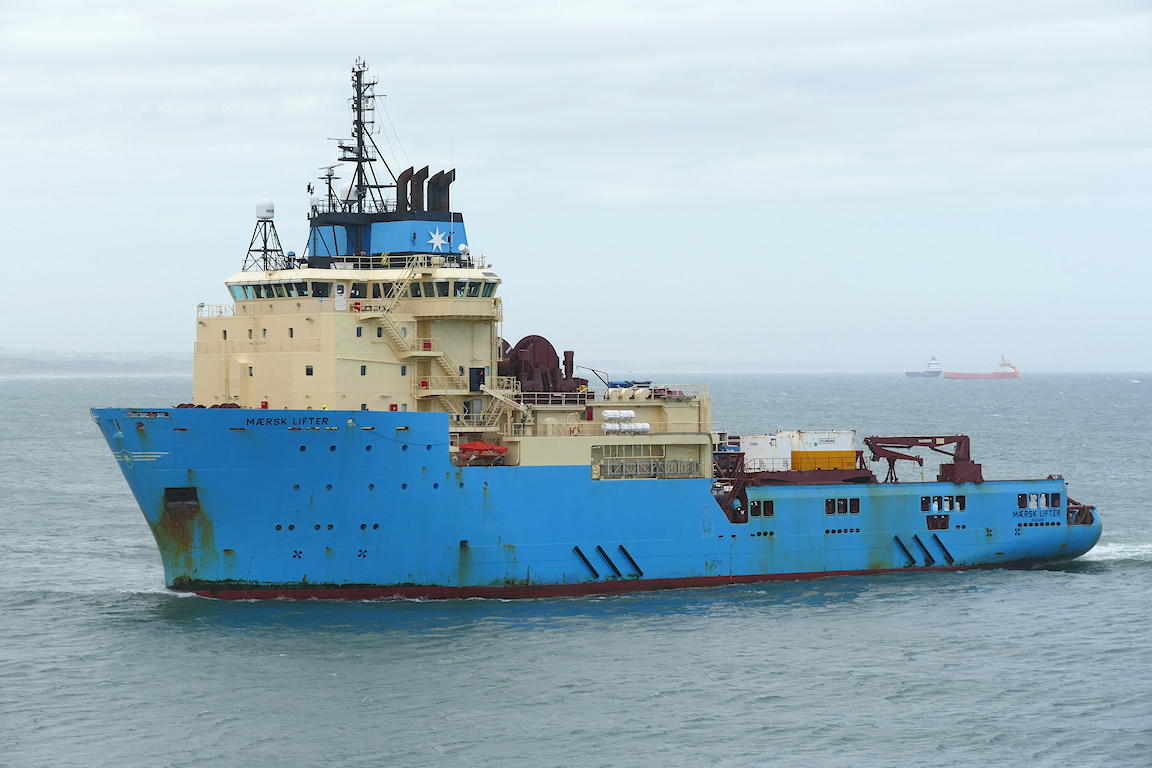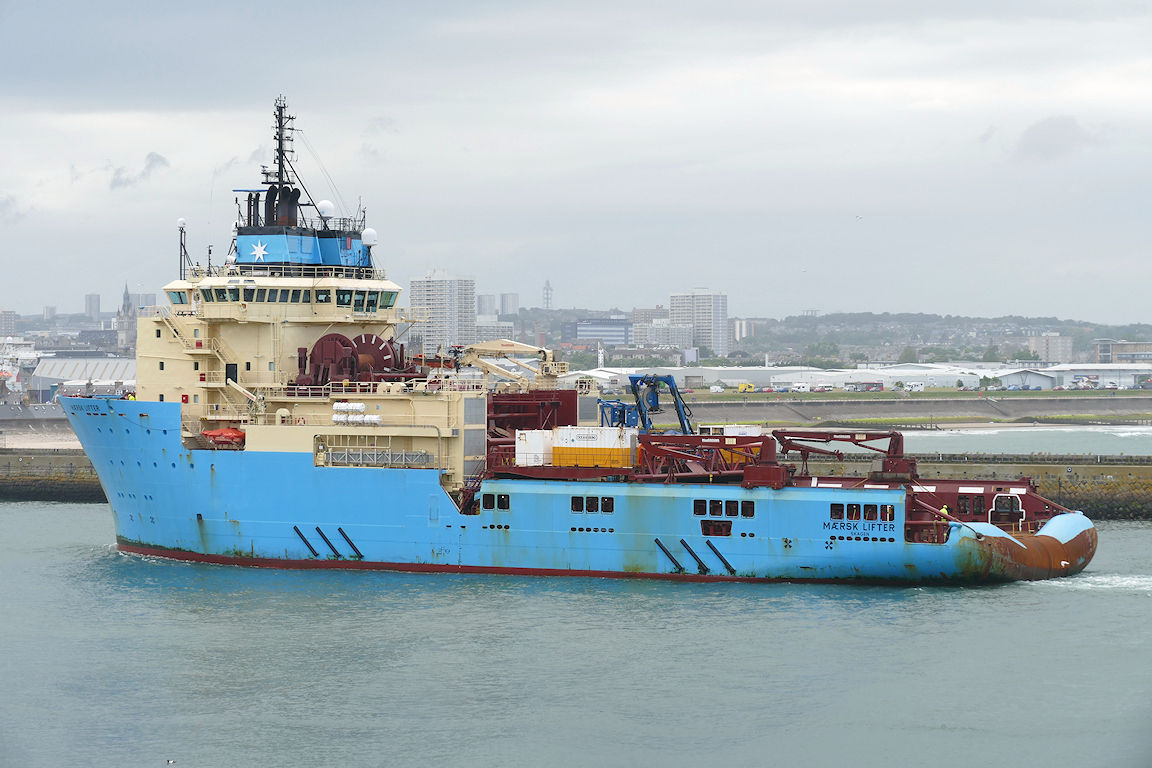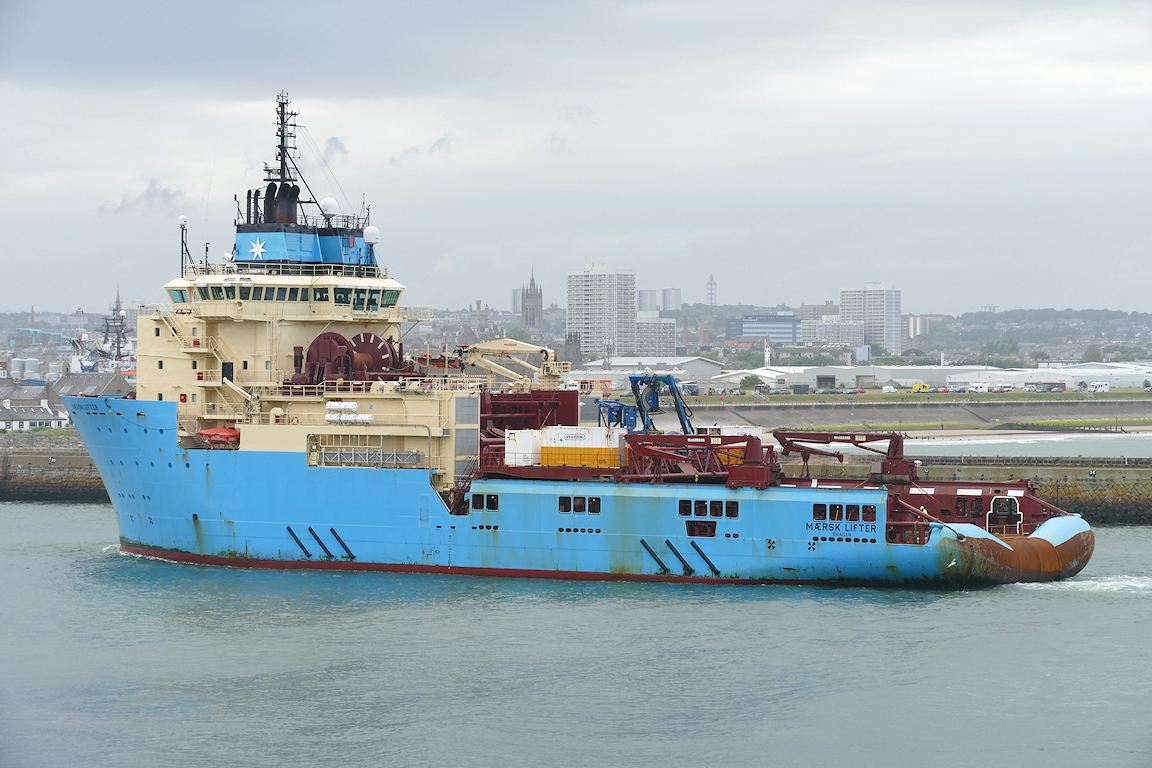 Having been in the anchorage all day, the MAERSK LIFTER enters the port after 16:00 – just as the cloud covers the sun.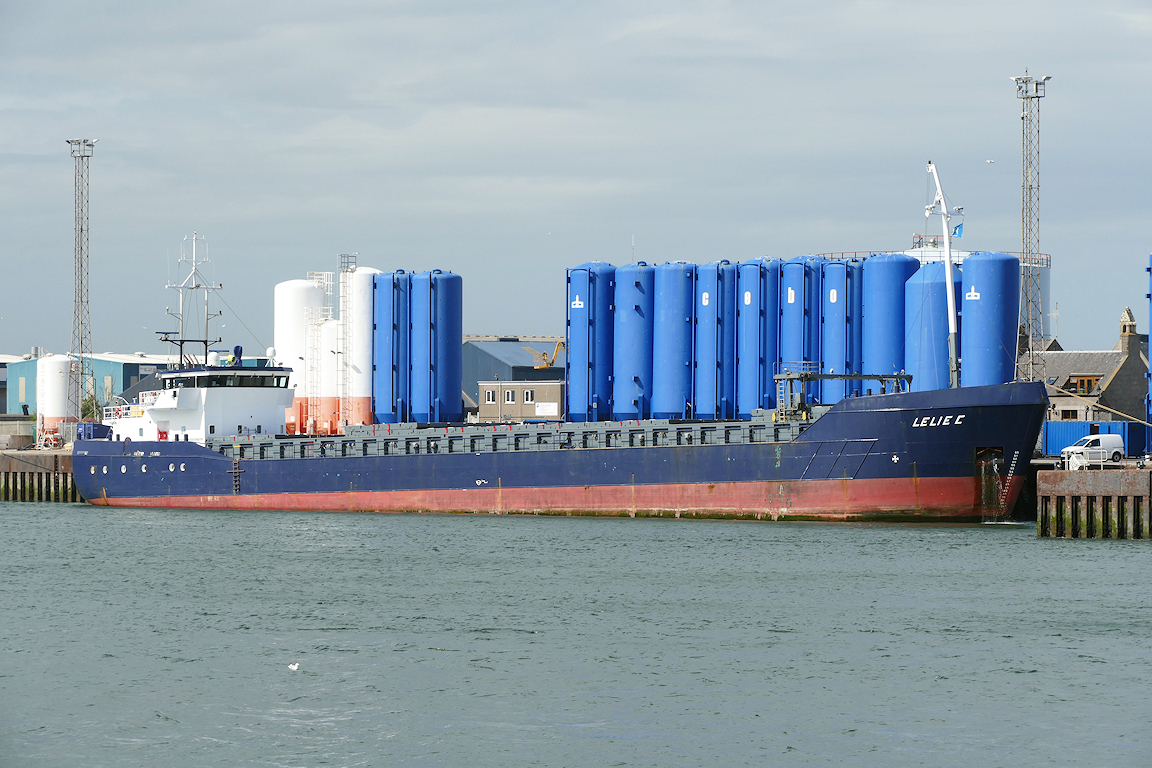 LELIE C discharging cement at Pocra quay.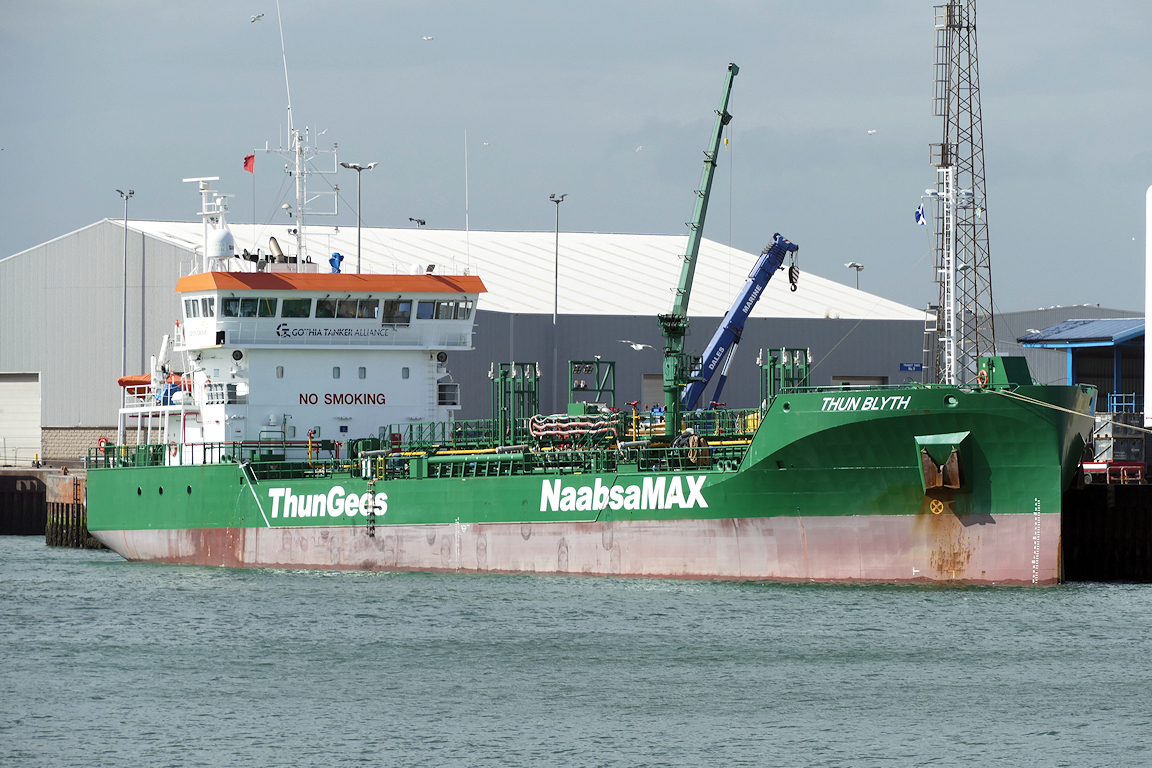 THUN BLYTH discharging at Pocra base.
A reasonable start to the week, 13 ships photographed with 6 being new to me. Time to go check in to the Premier Inn at Portlethen.
**********
Day 2 – 27/06/22 – early start, first photos 06:15.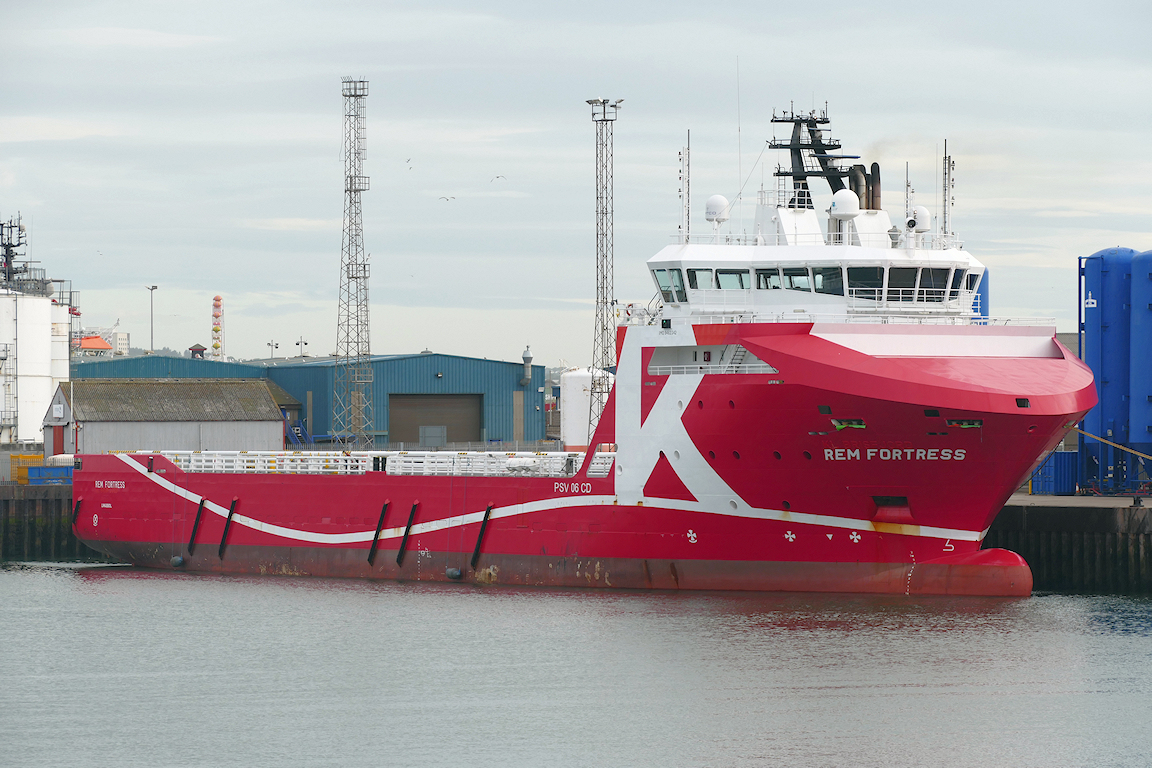 REM FORTRESS berthed at Pocra quay.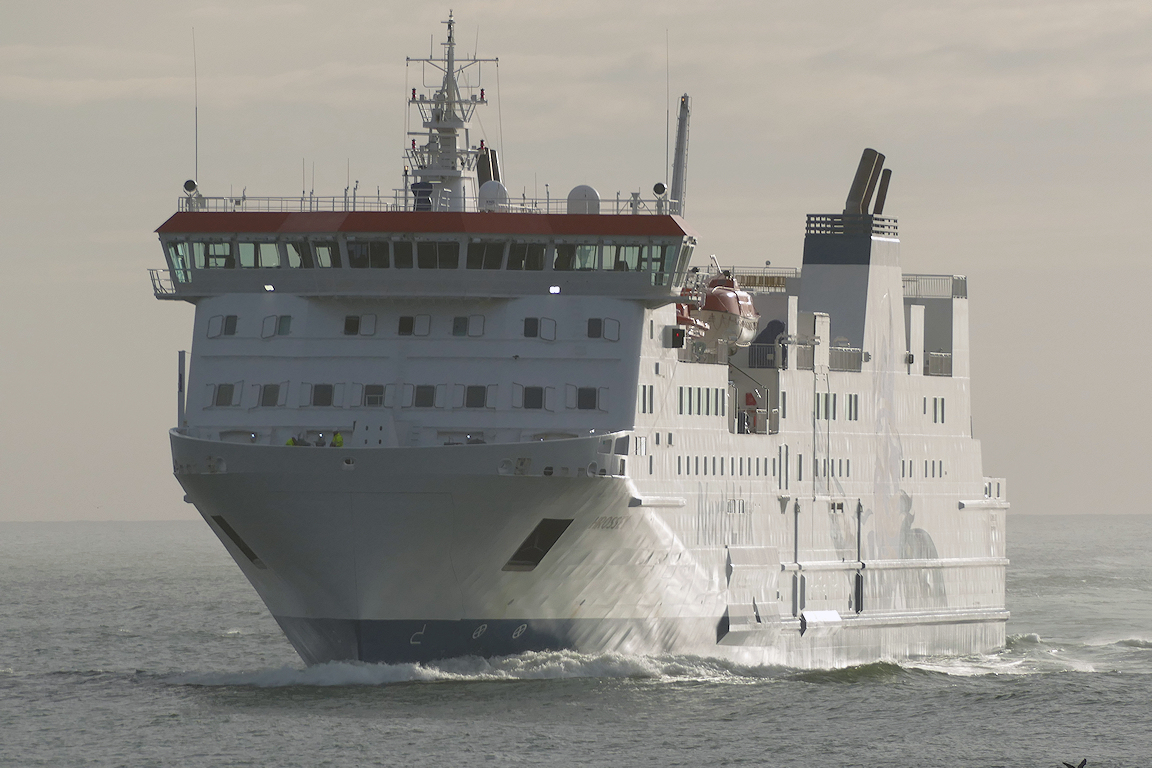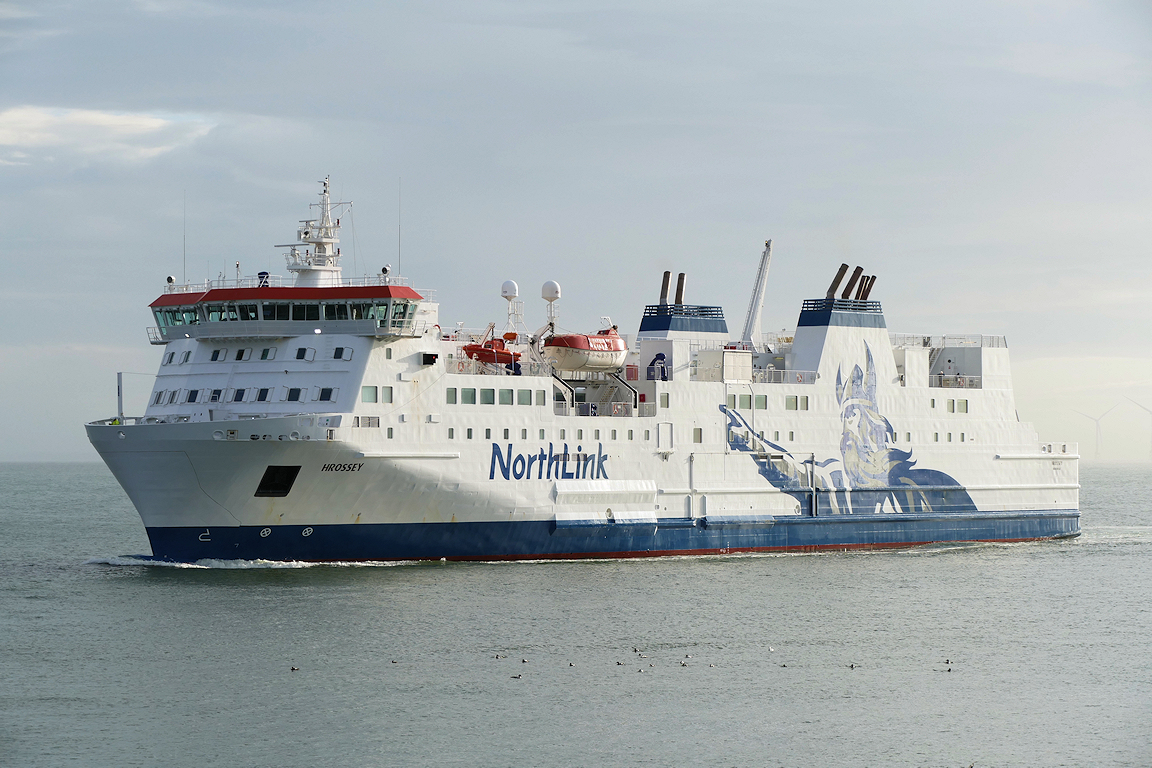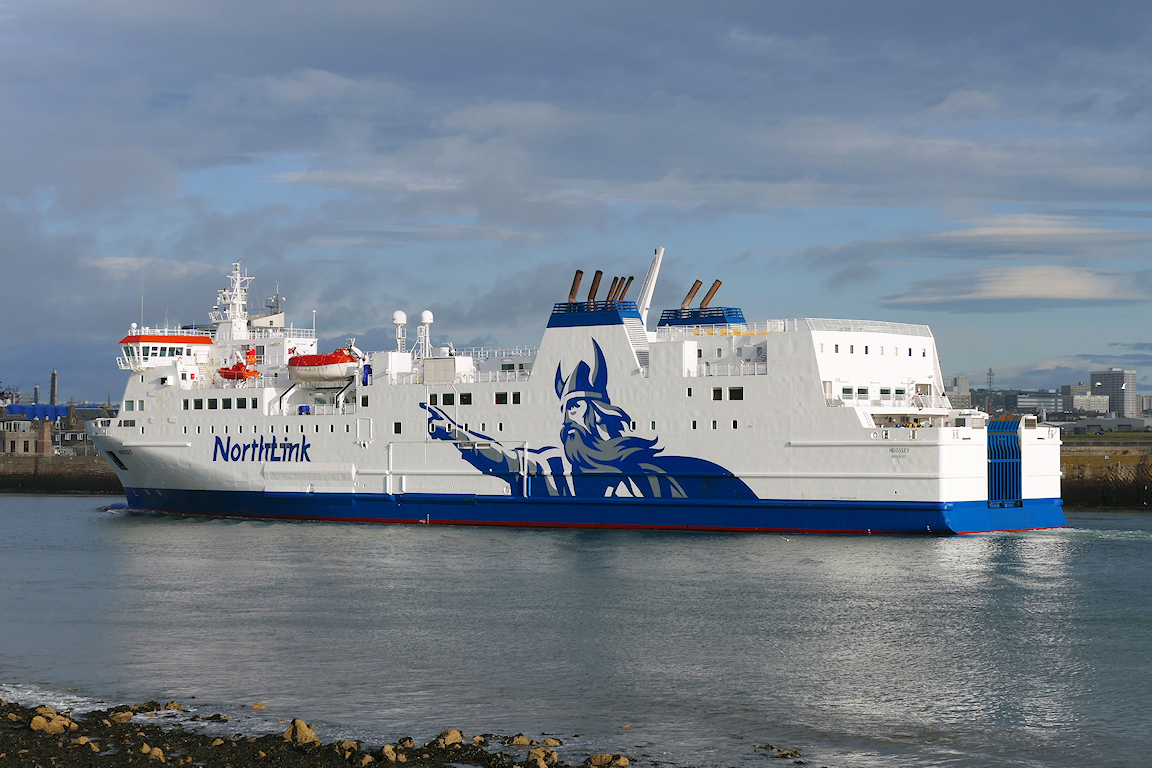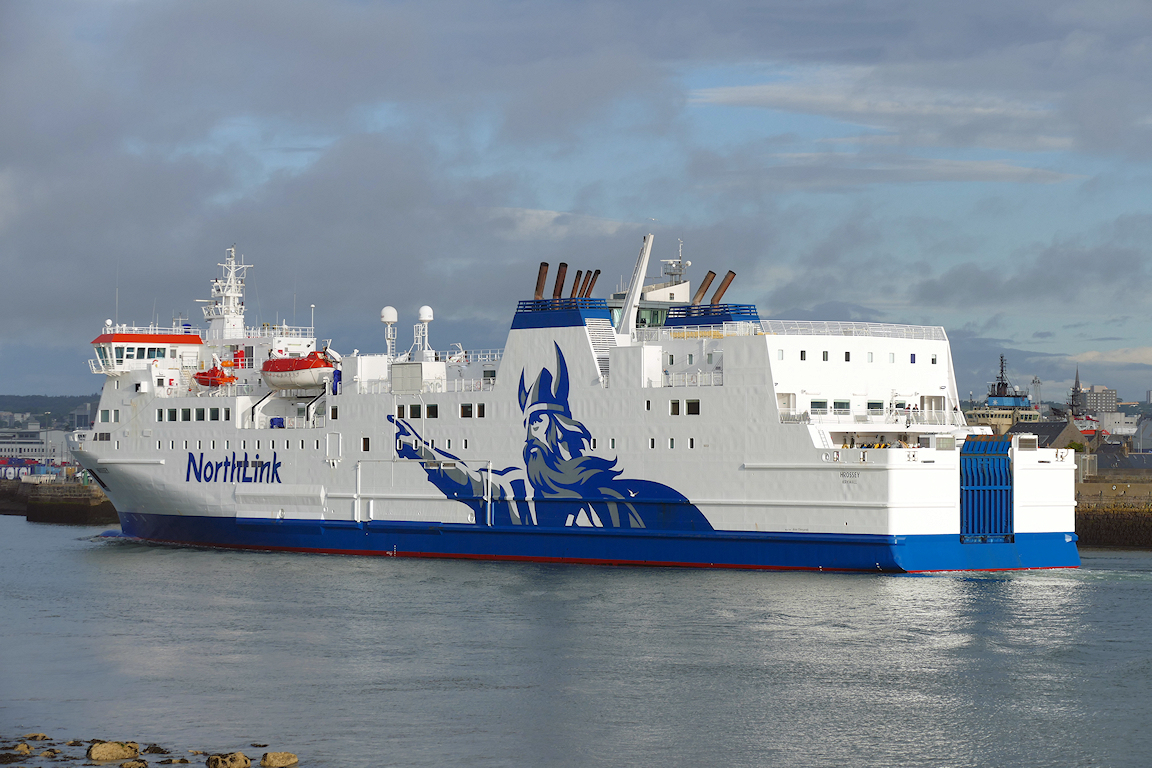 HROSSEY inward at 06:25.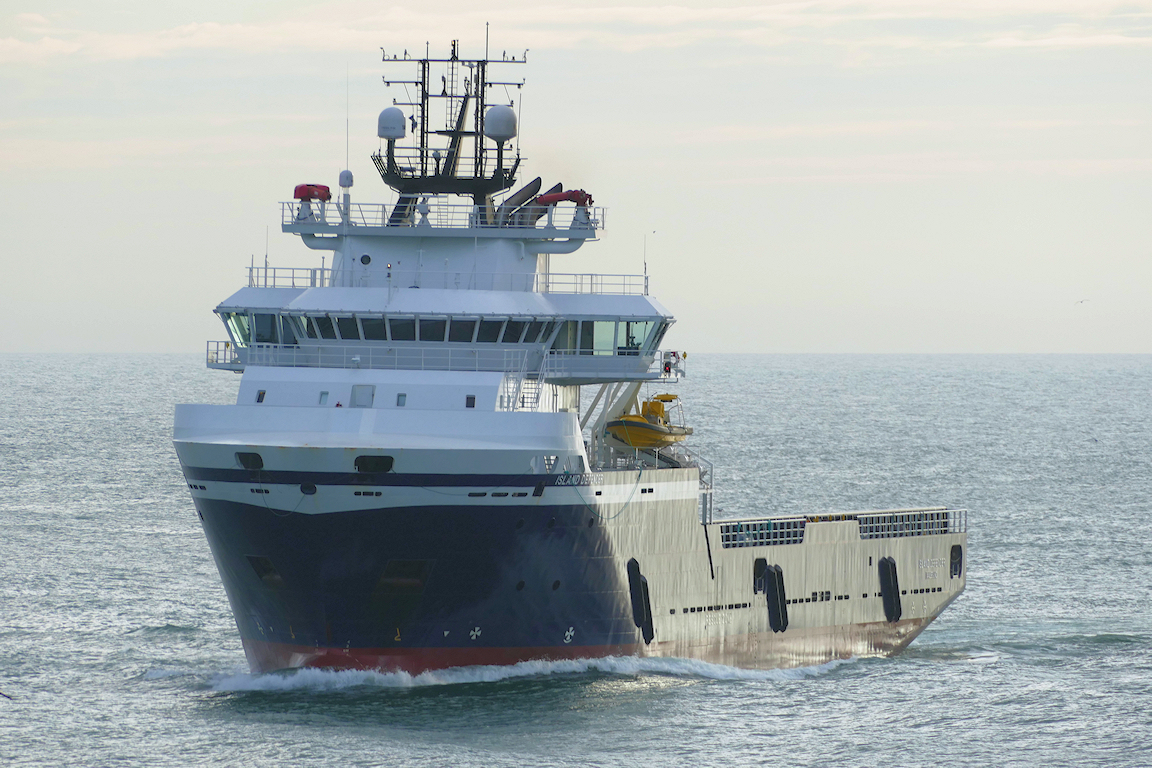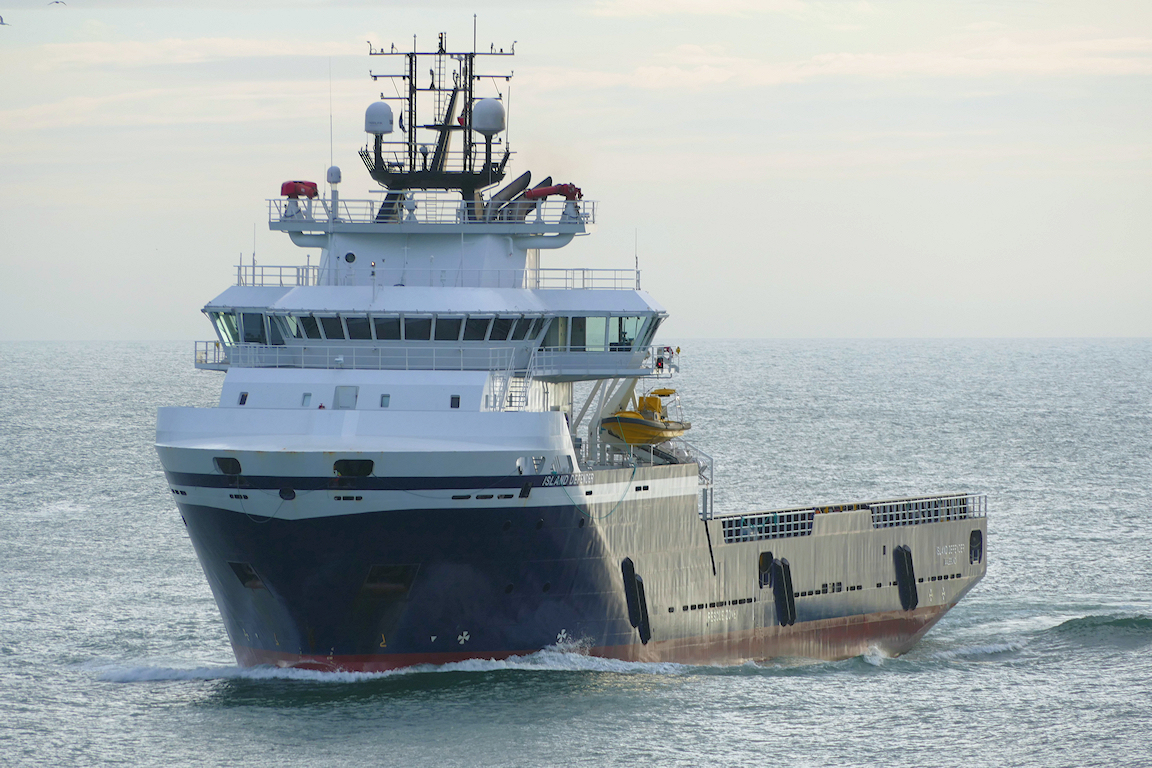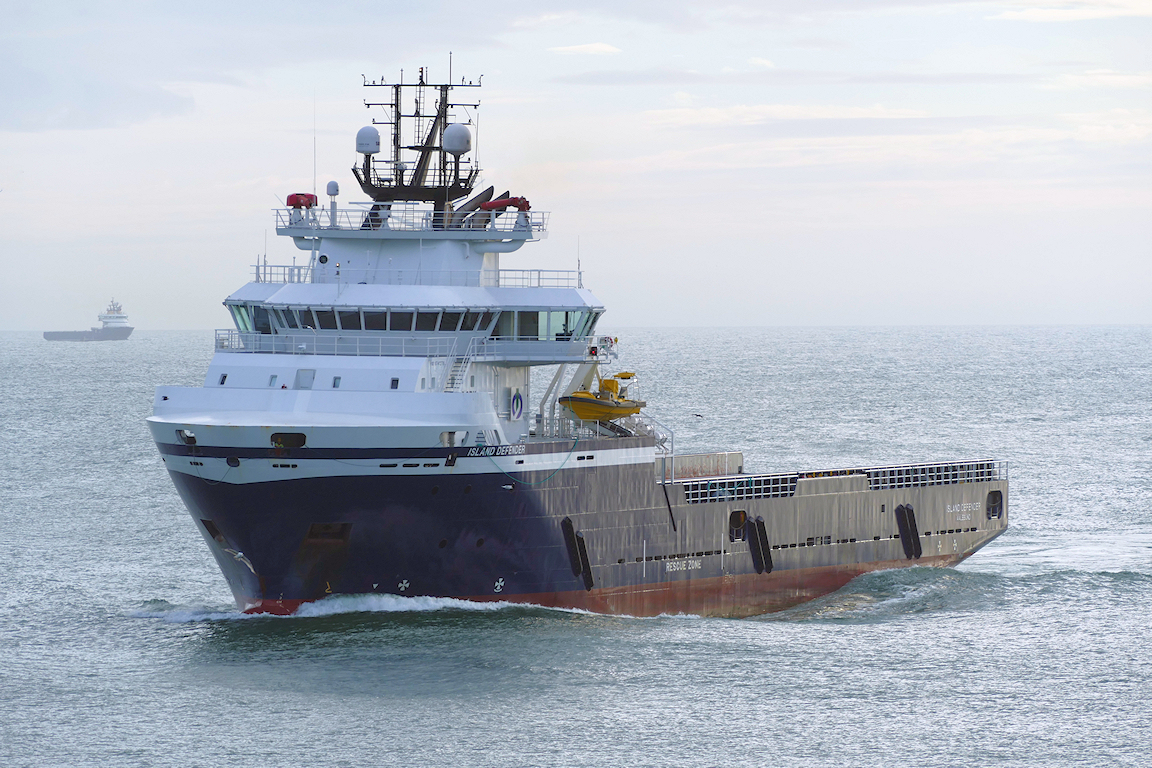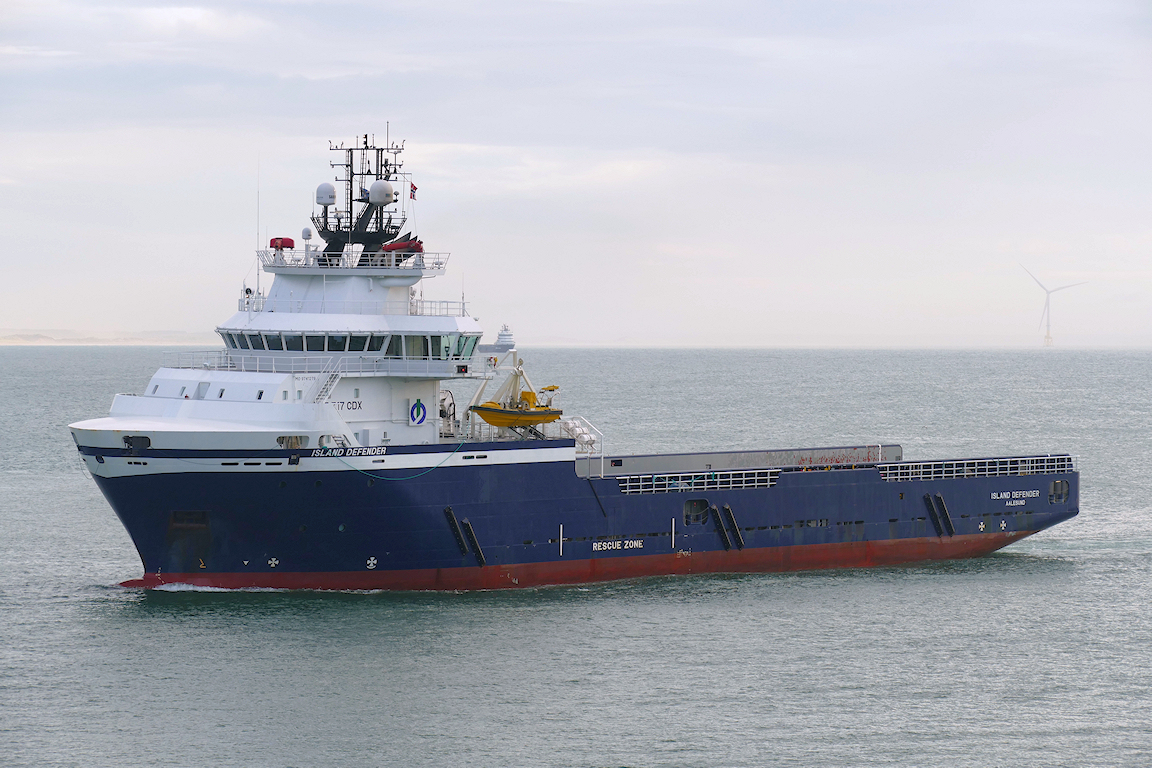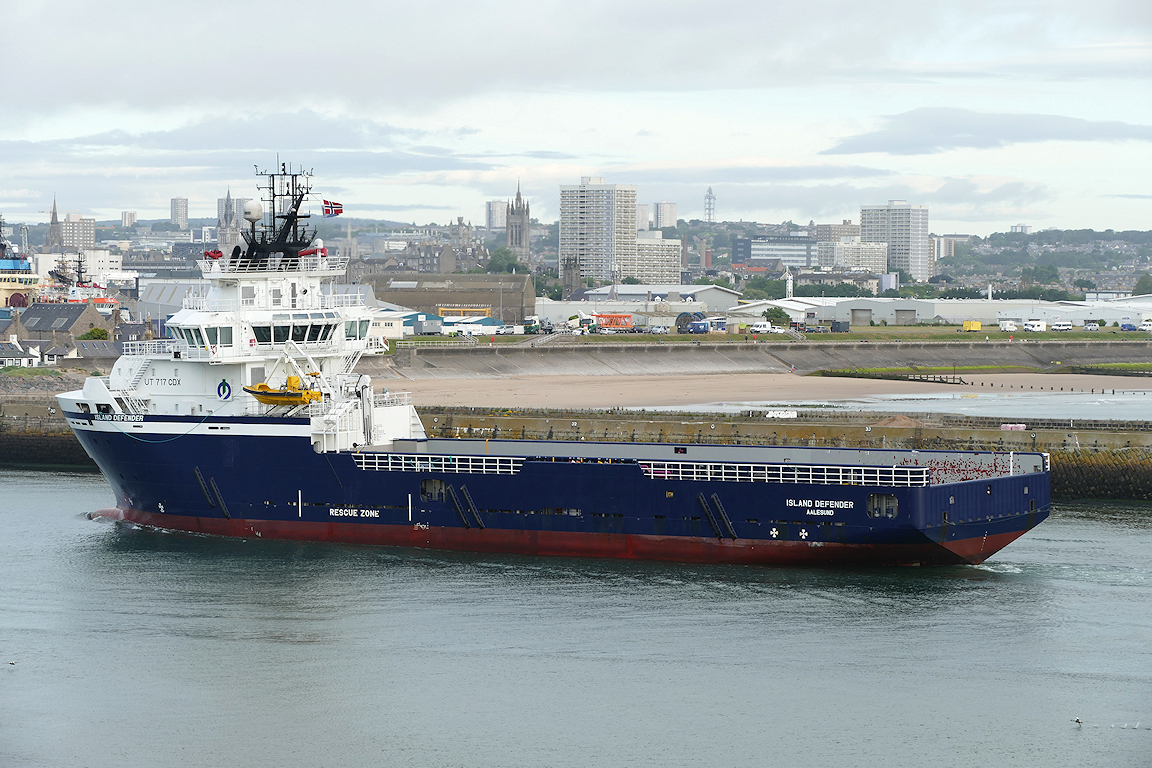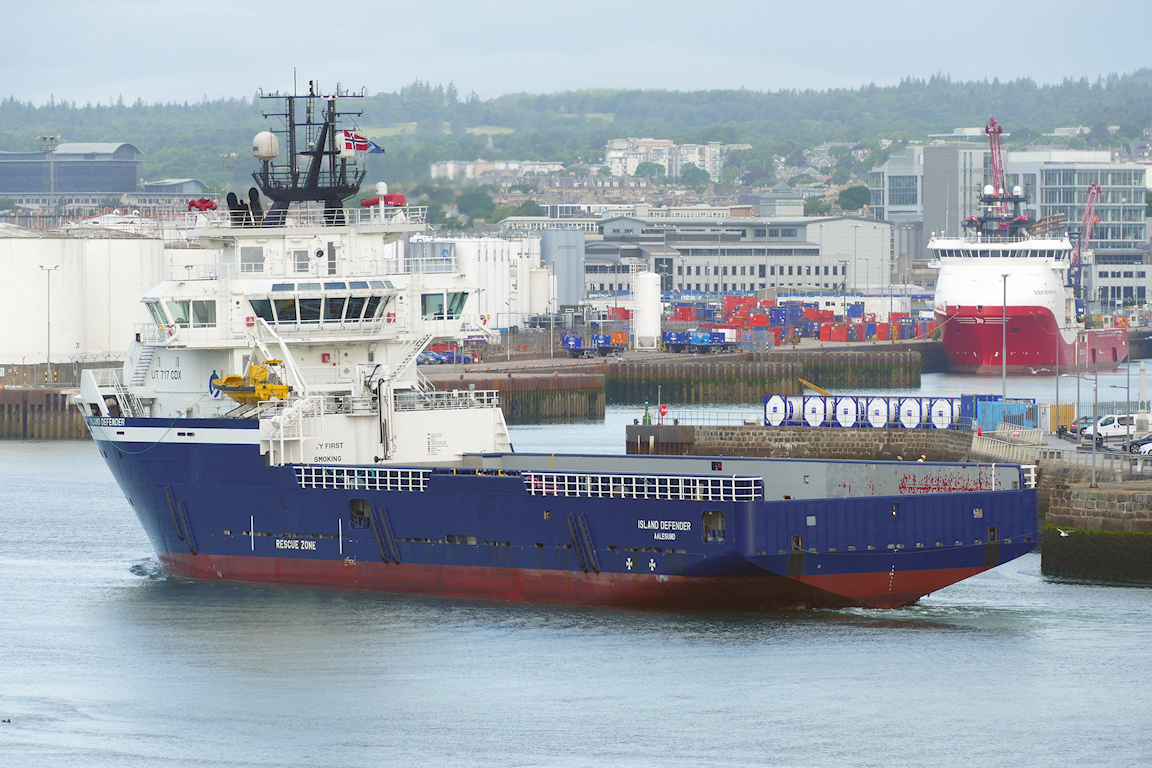 ISLAND DEFENDER was the next arrival just after 06:30.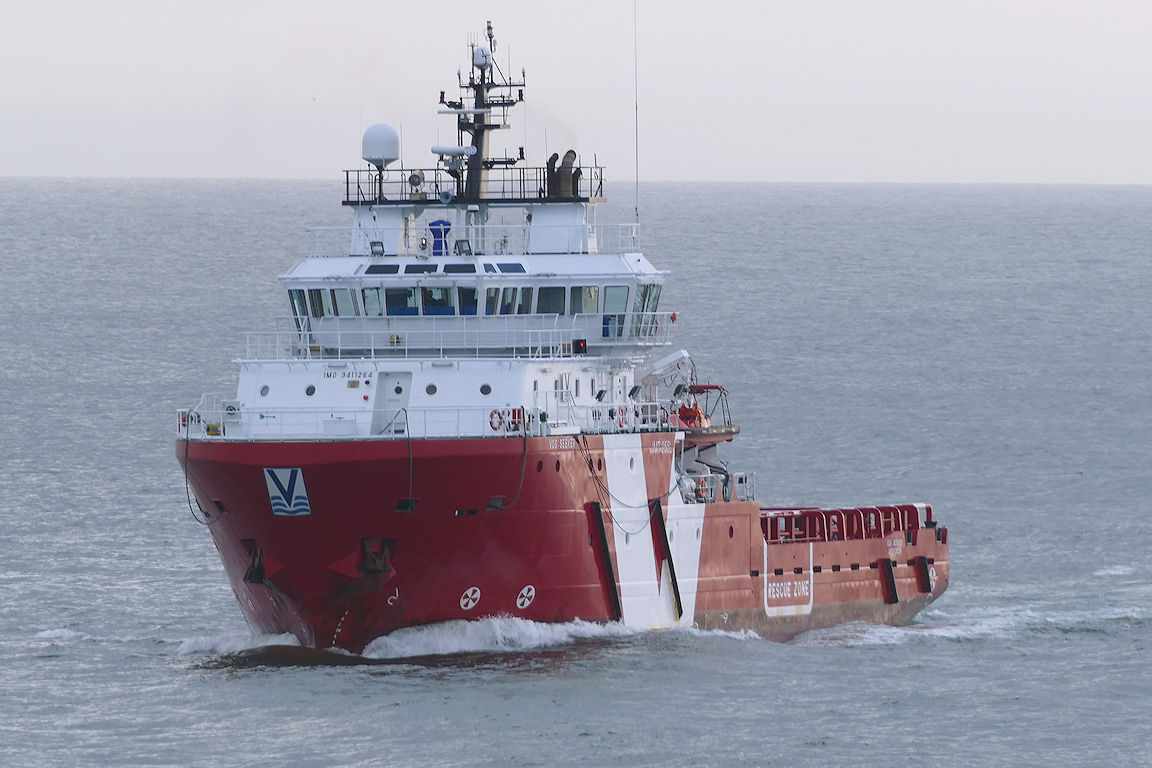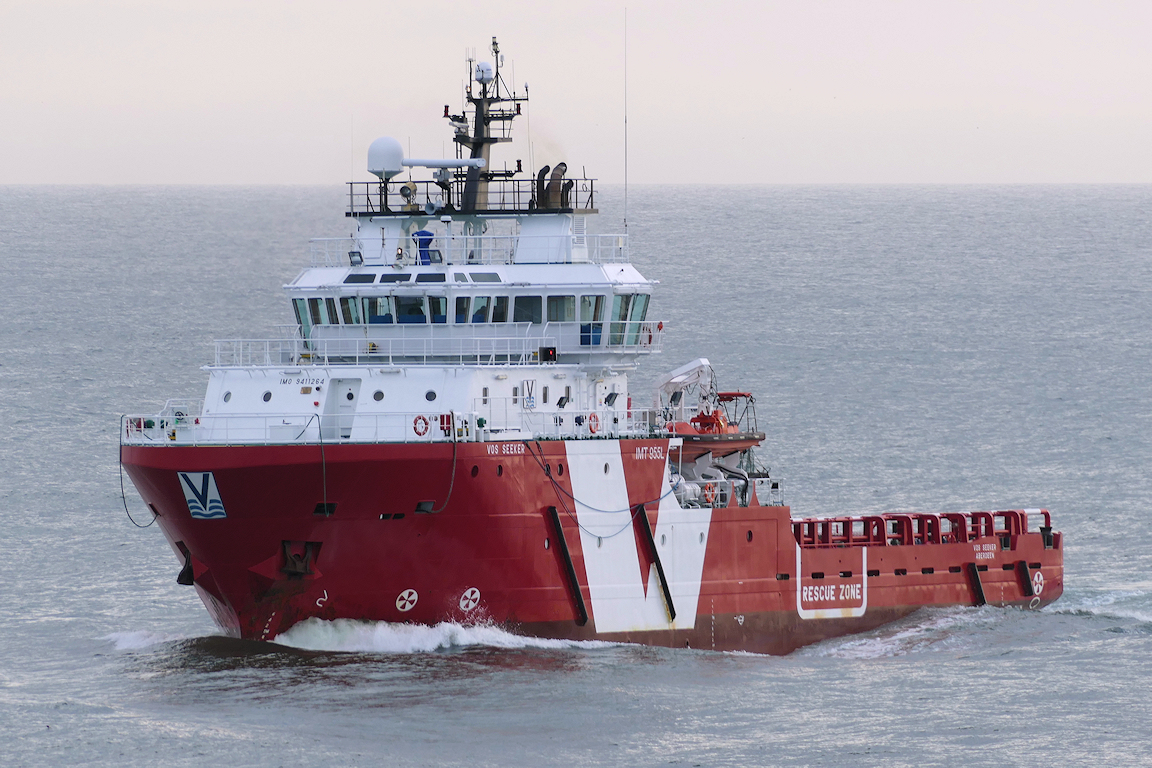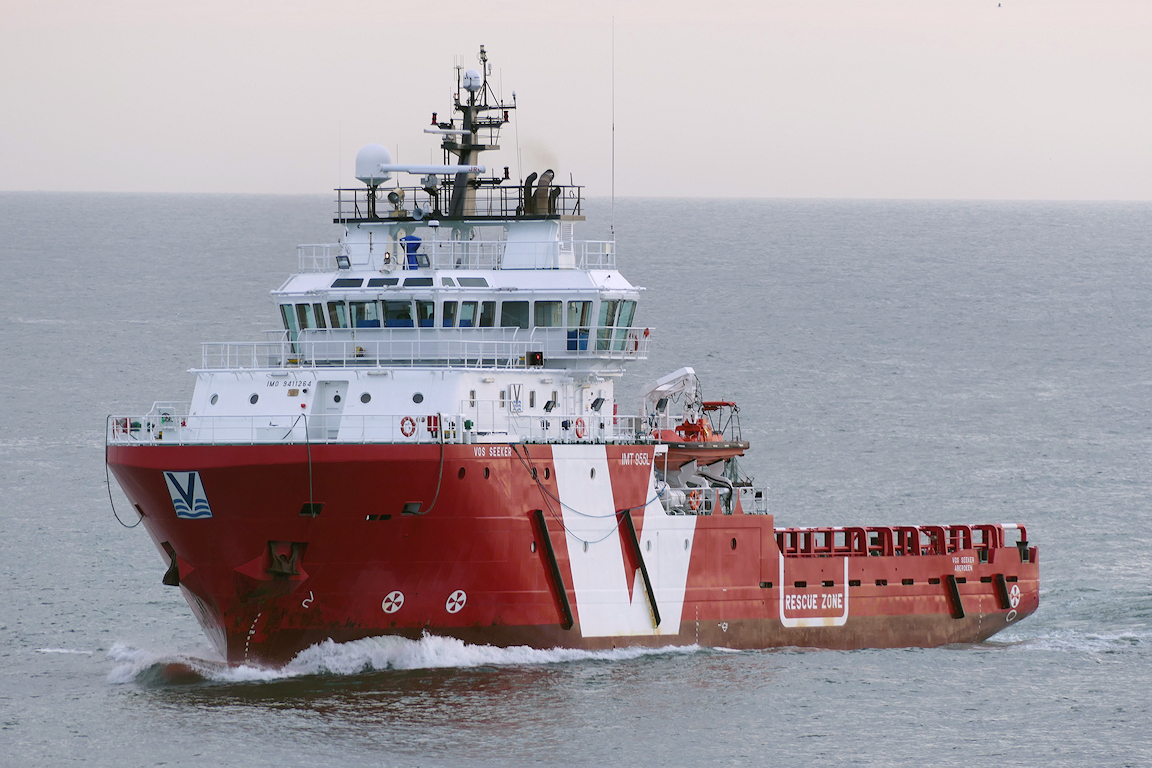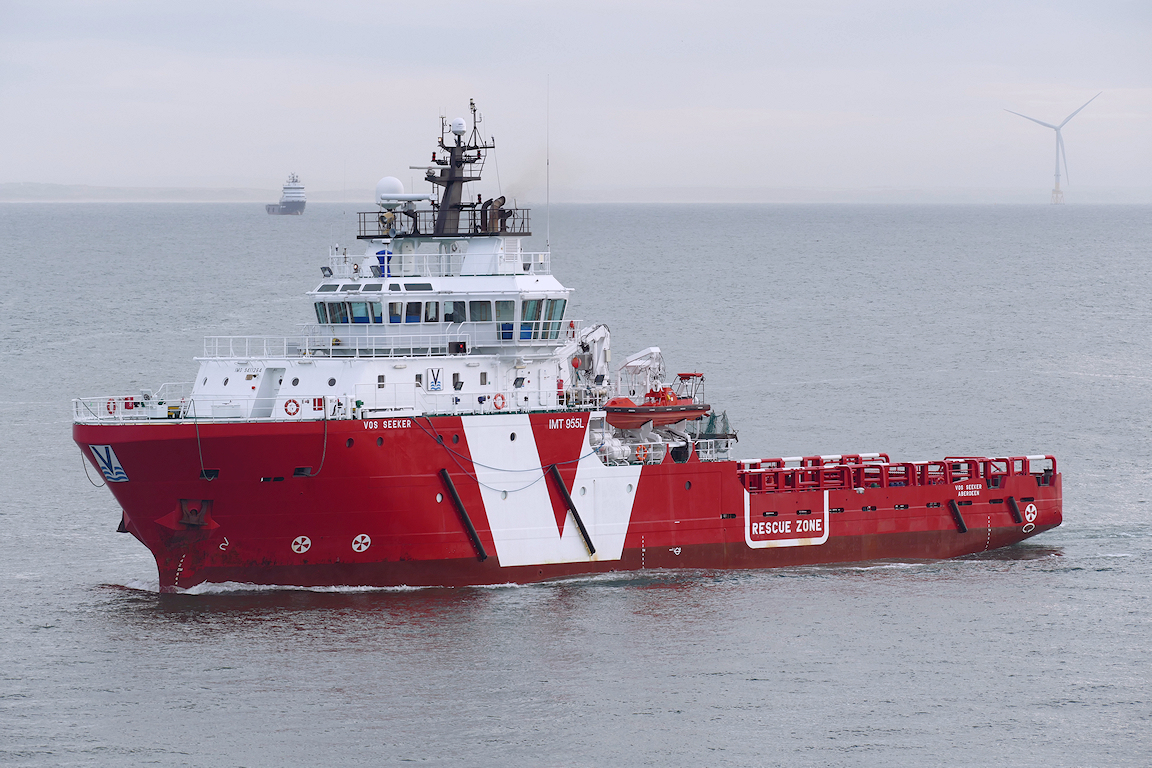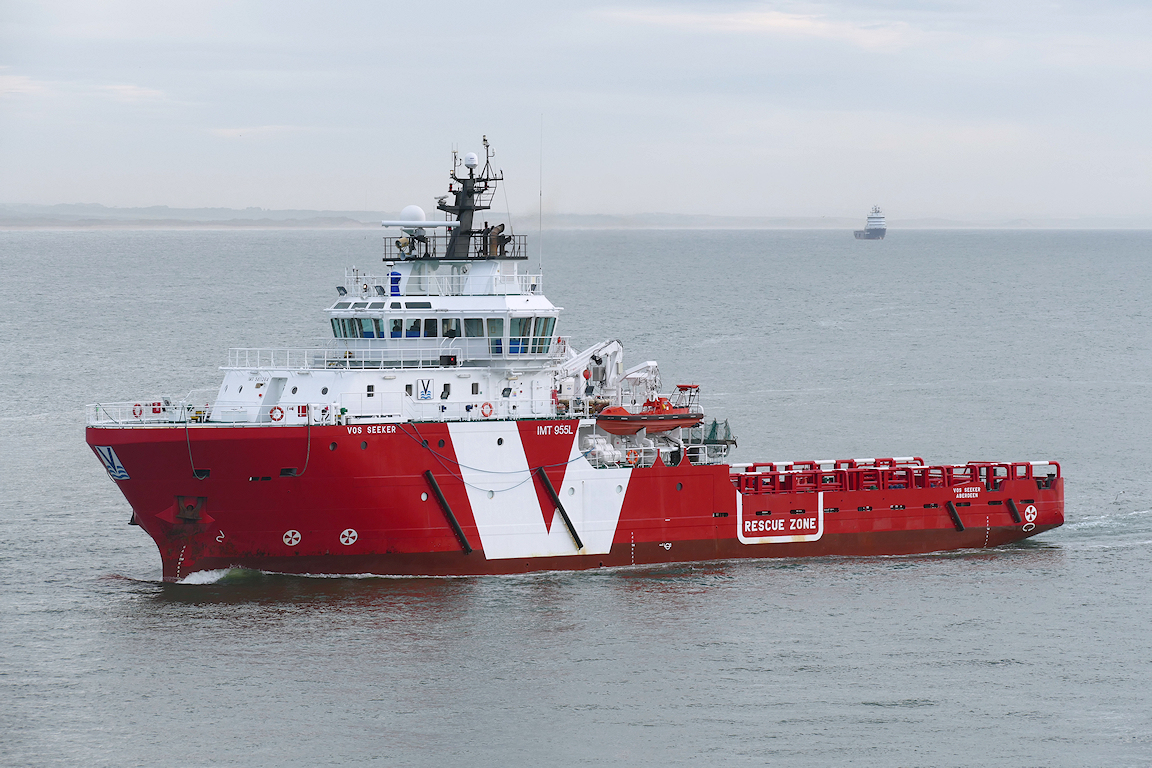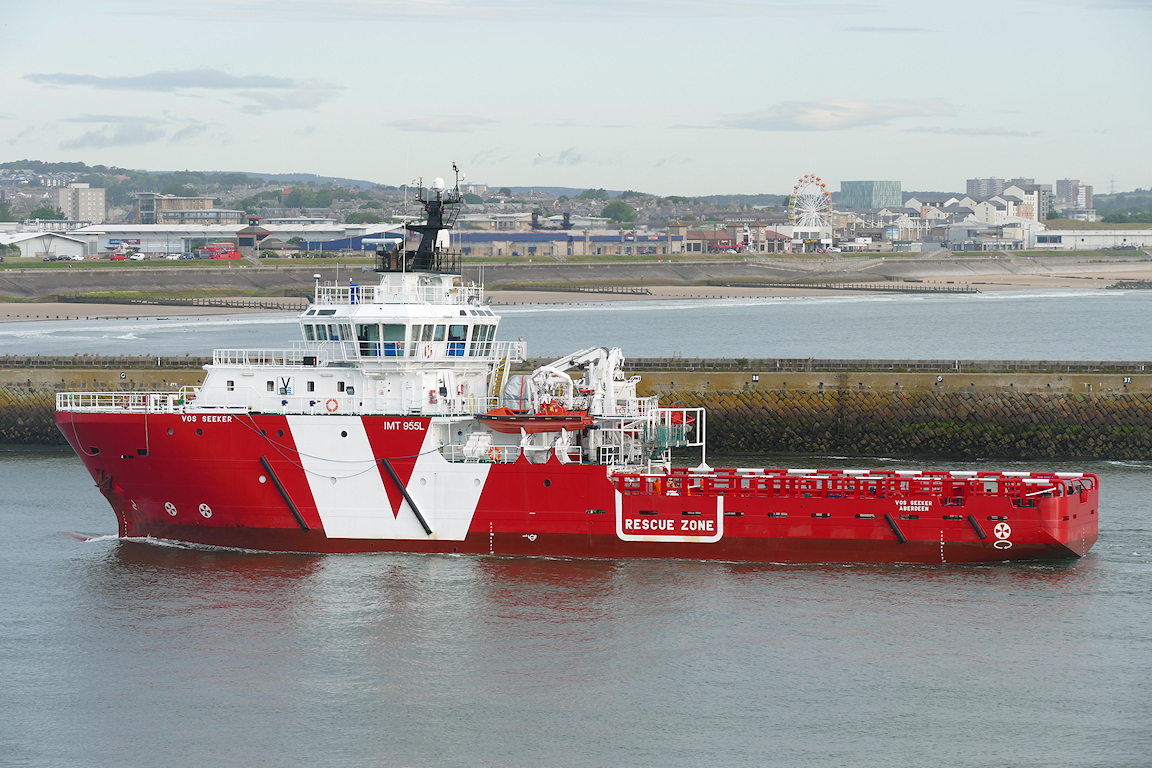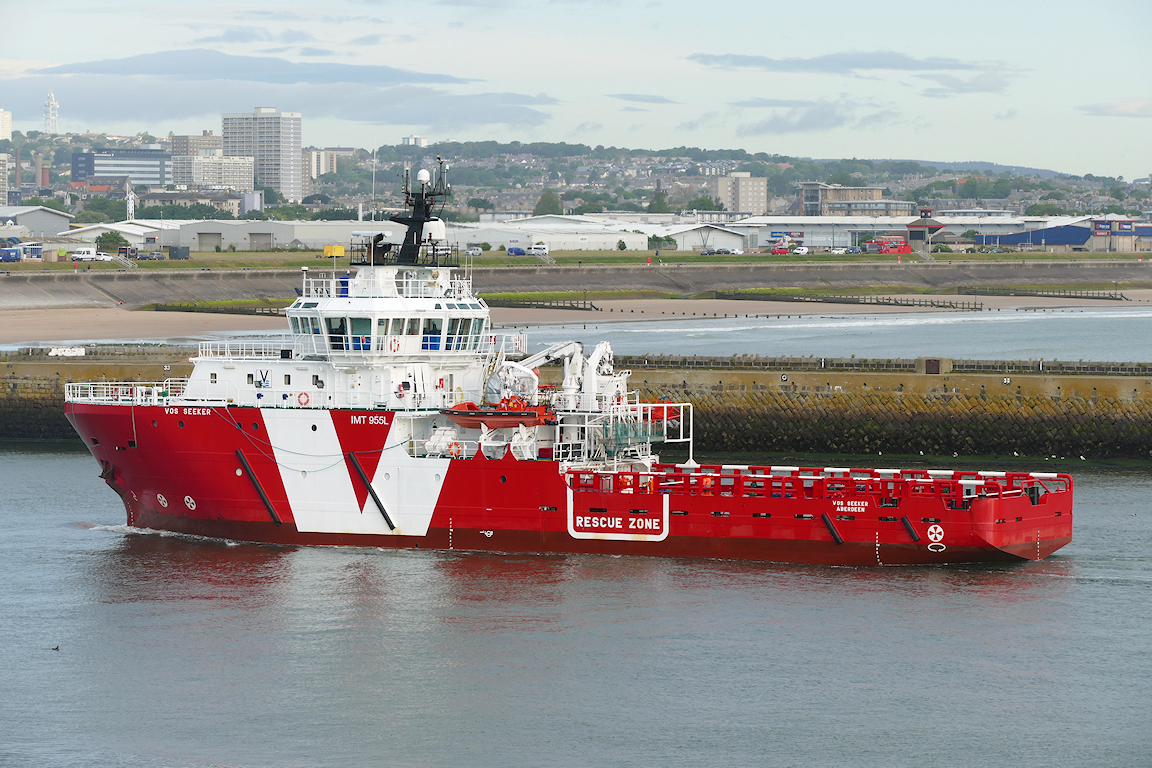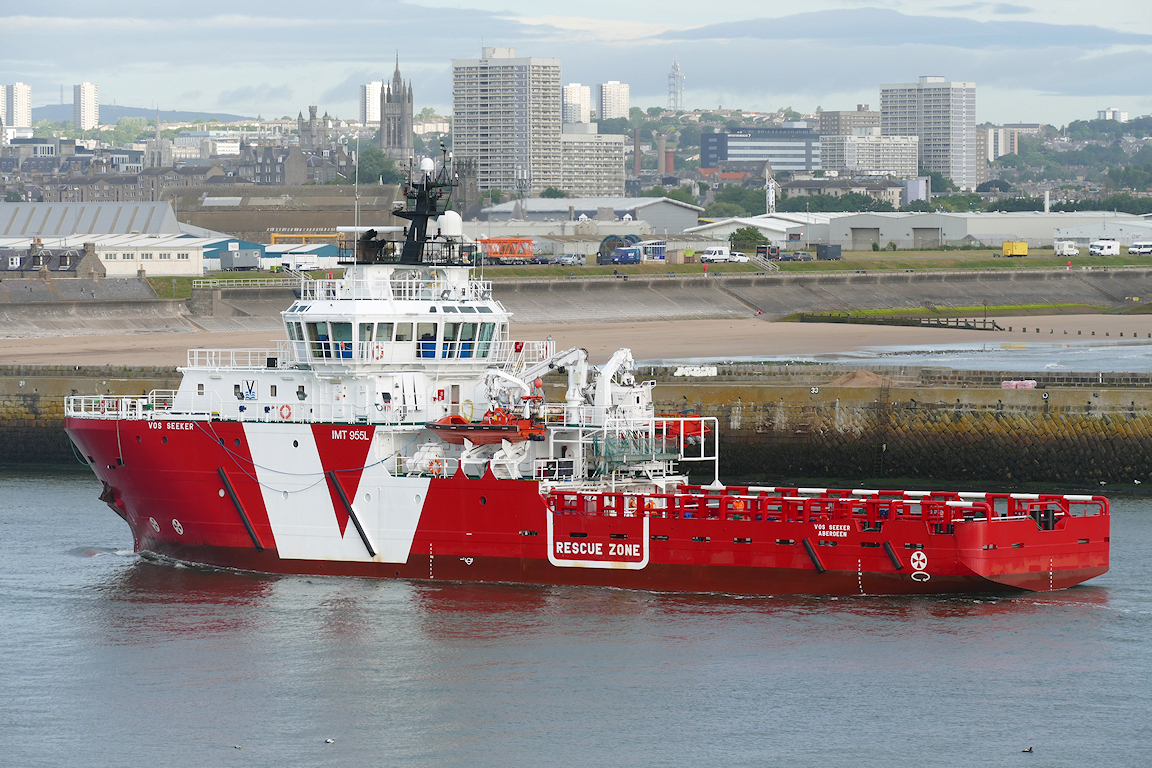 Punching her way in, VOS SEEKER was the next arrival 10 minutes later.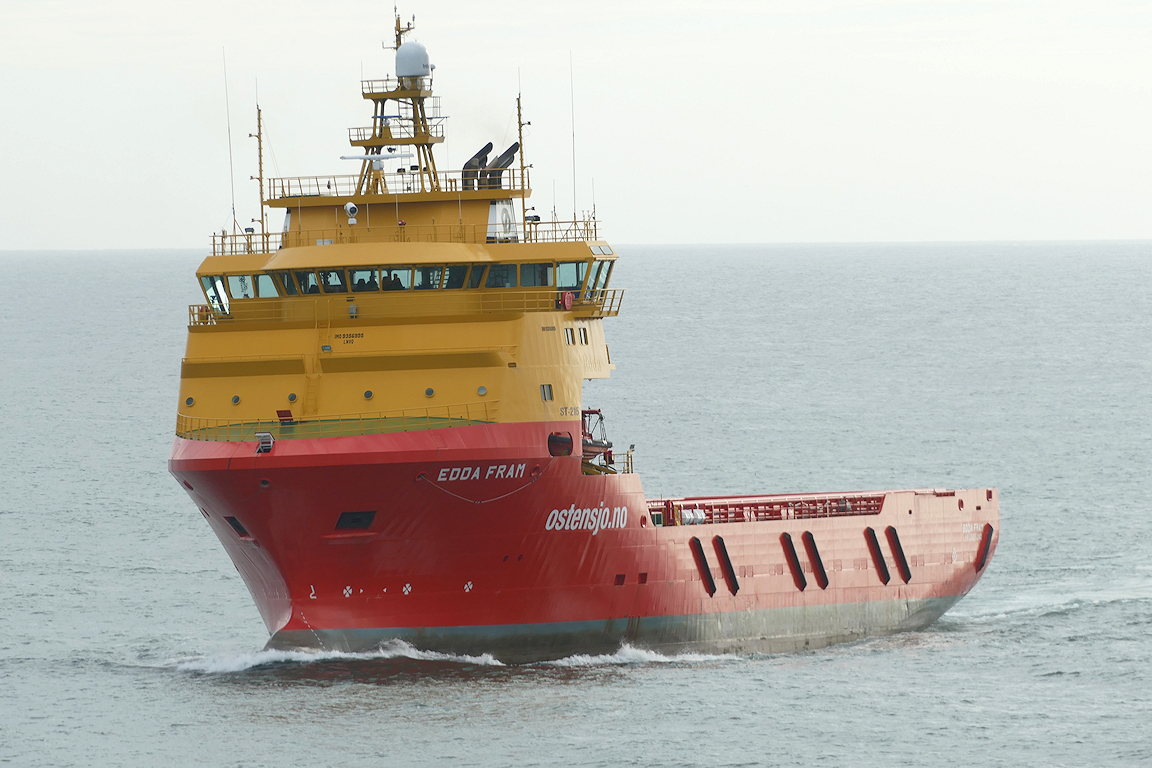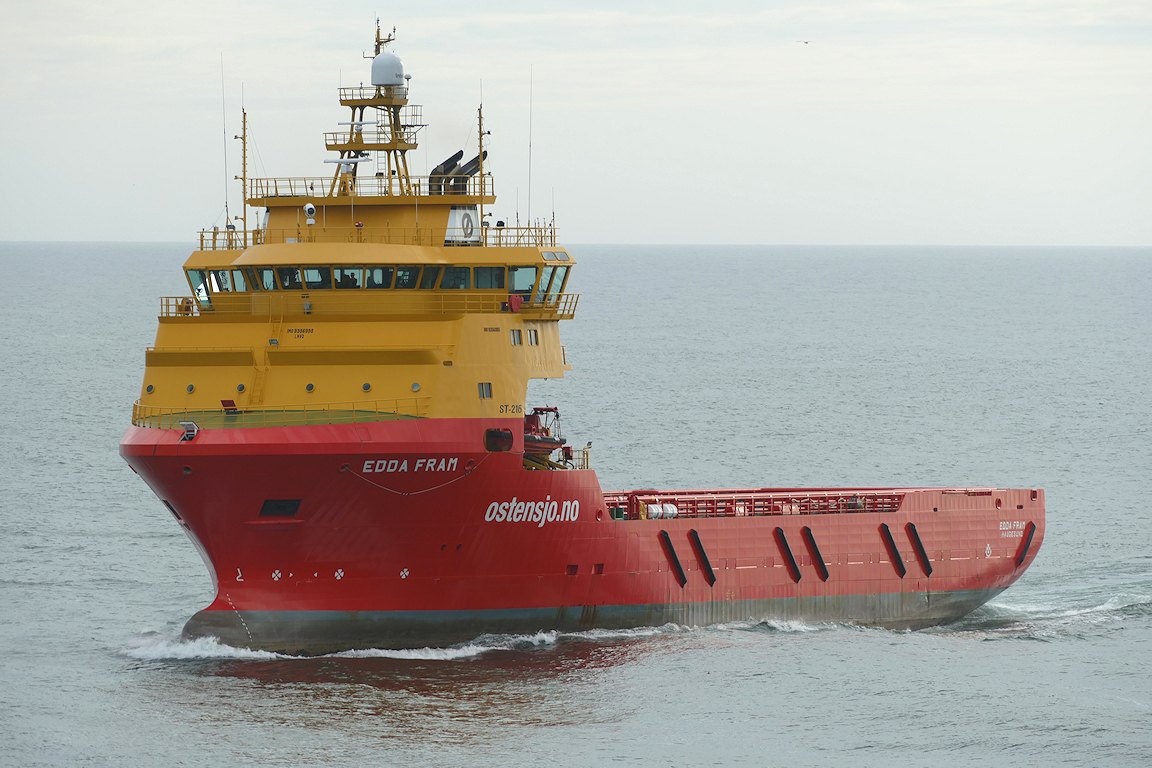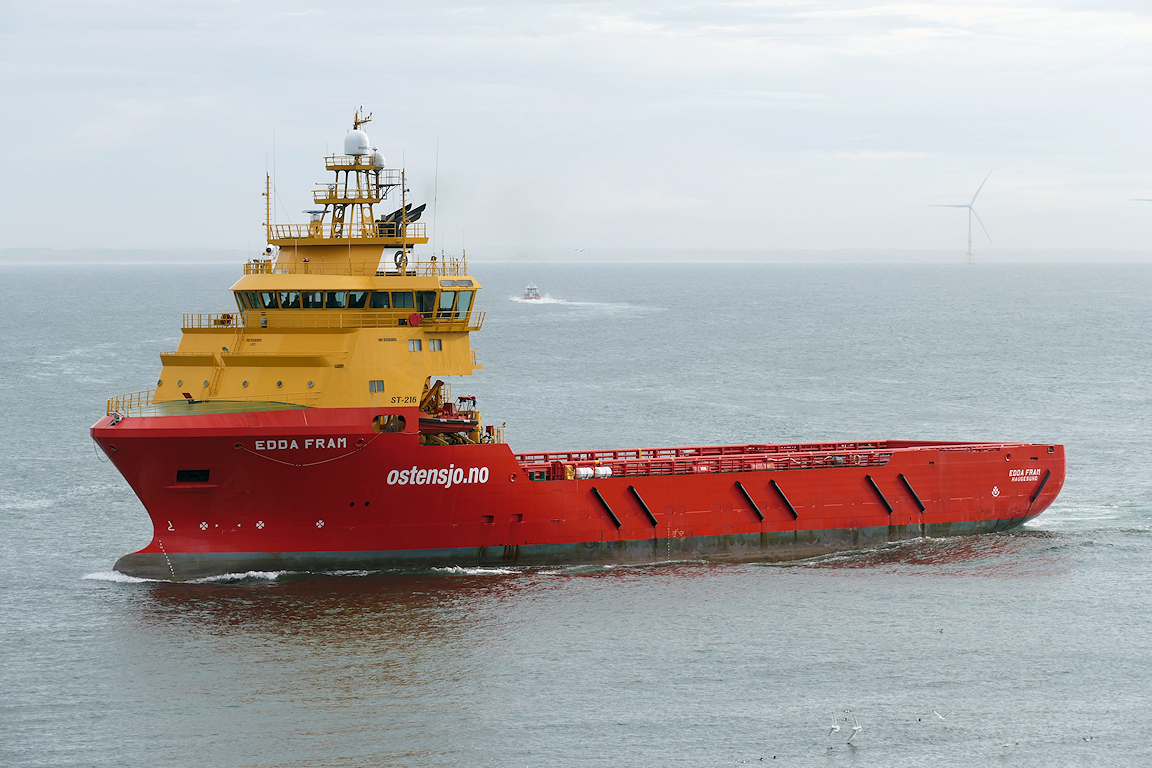 Having got excellent views of EDDA FRAM previously, I wasn't going to take any photos but couldn't resist in the end.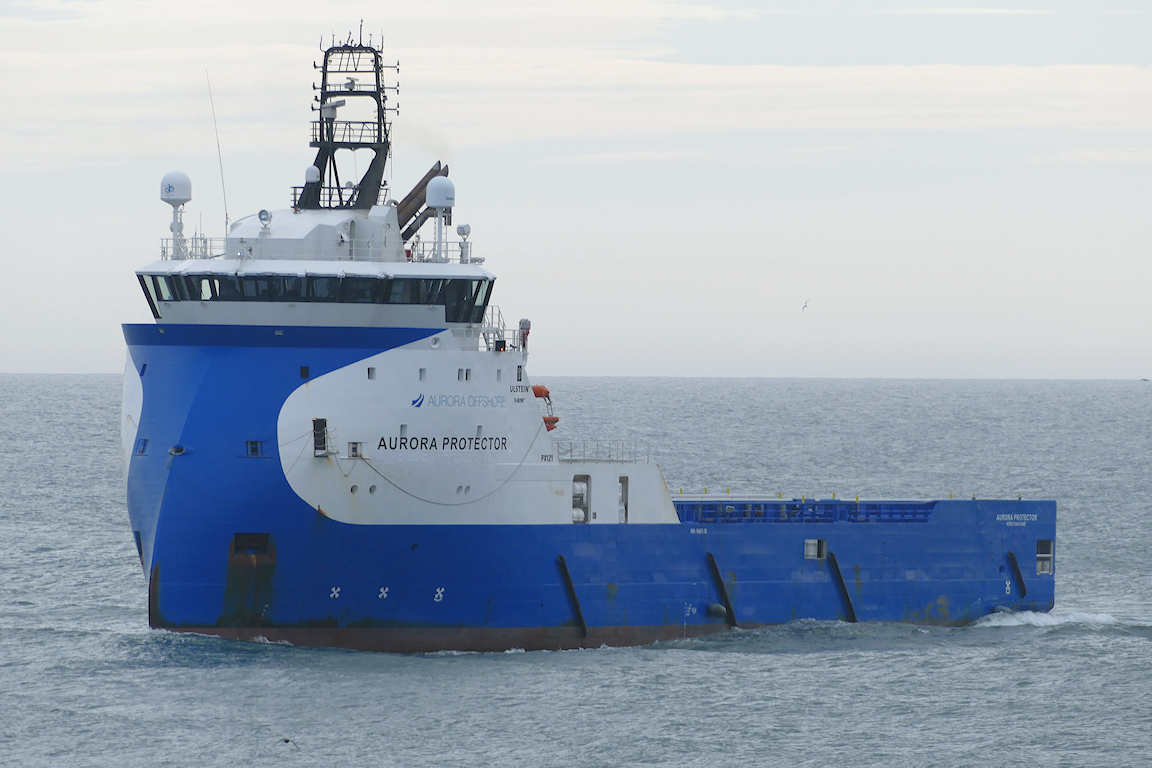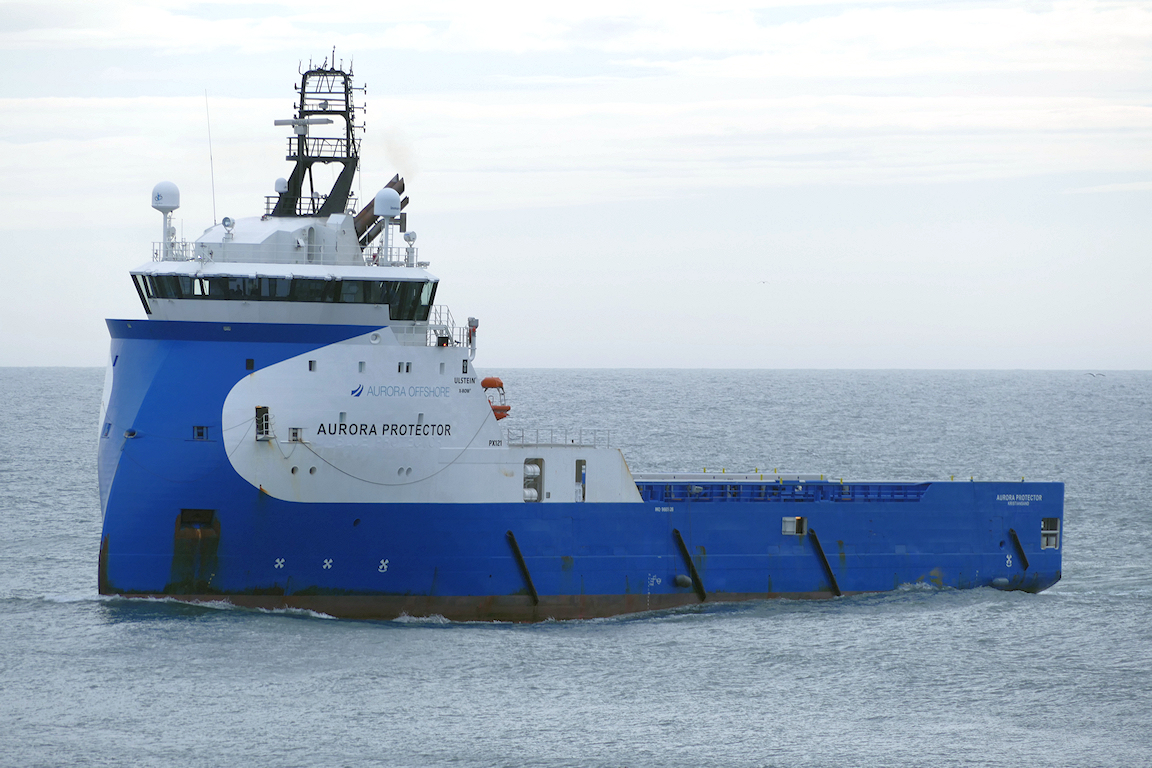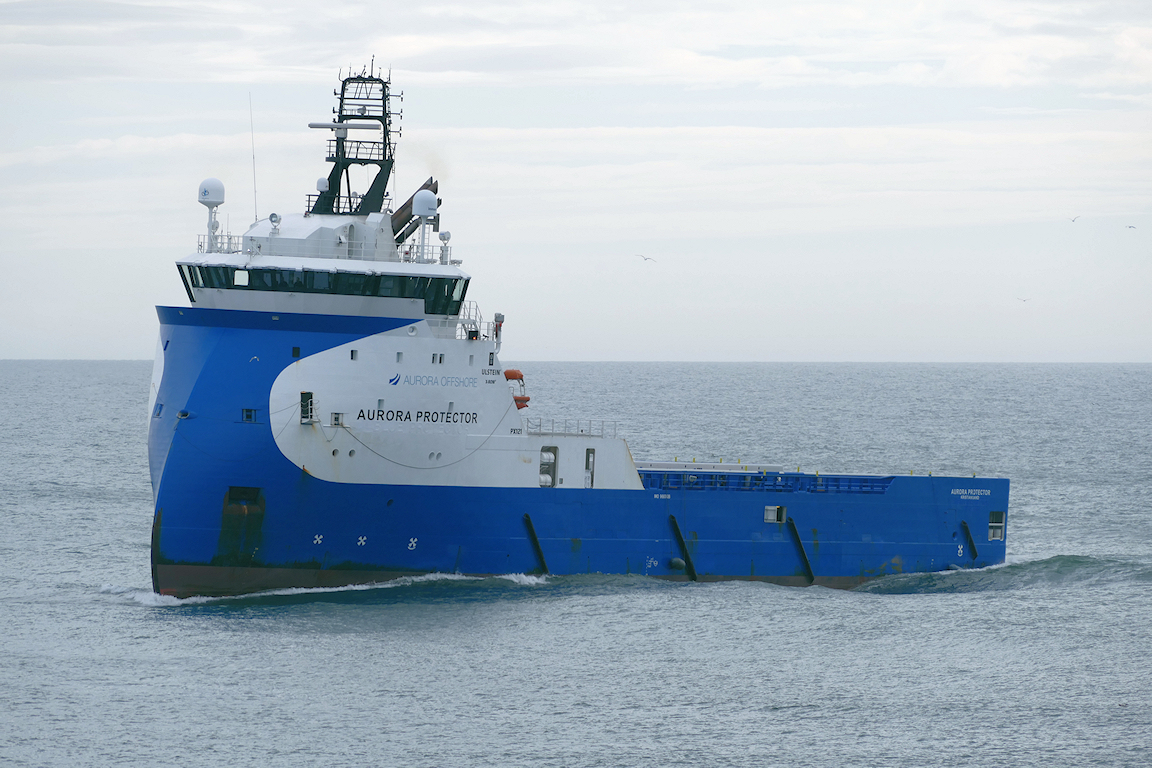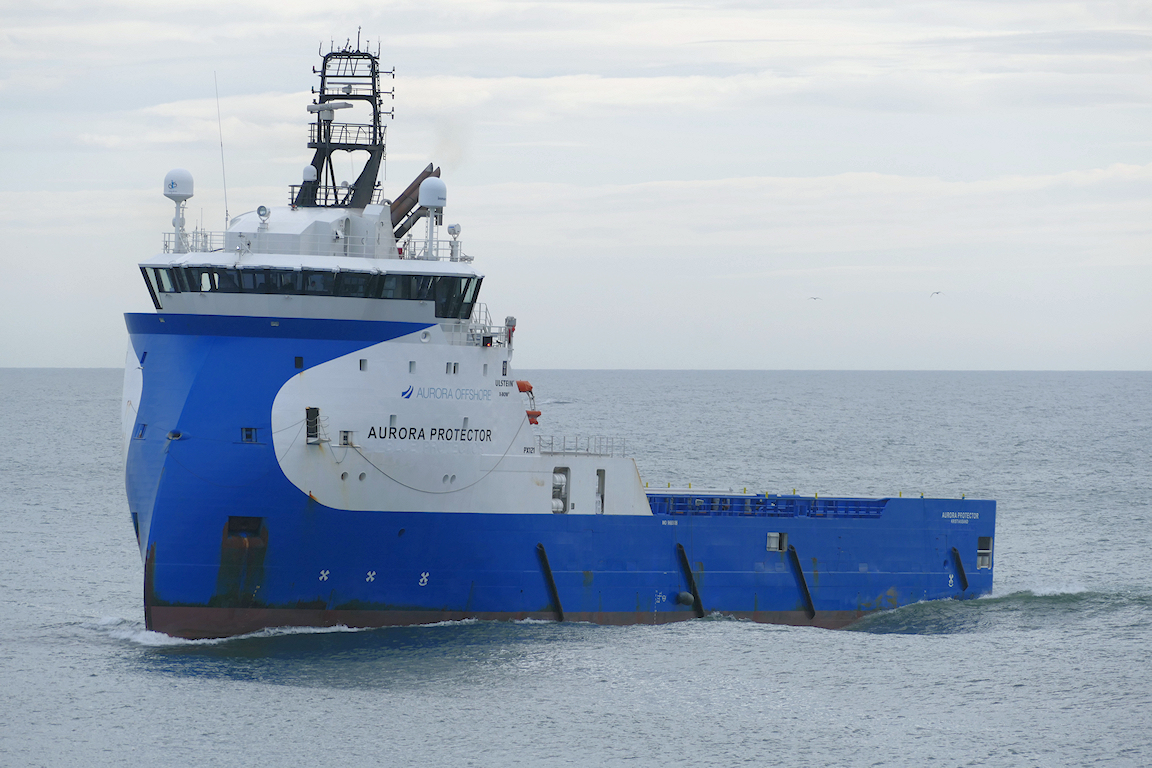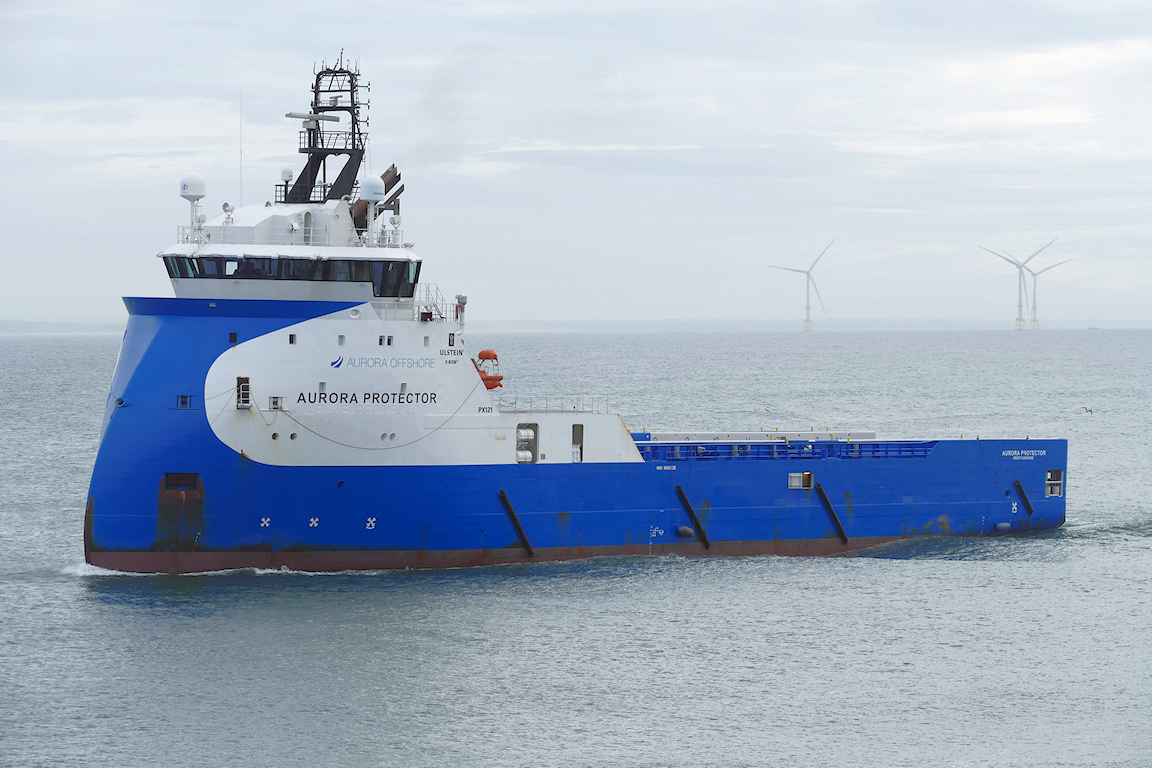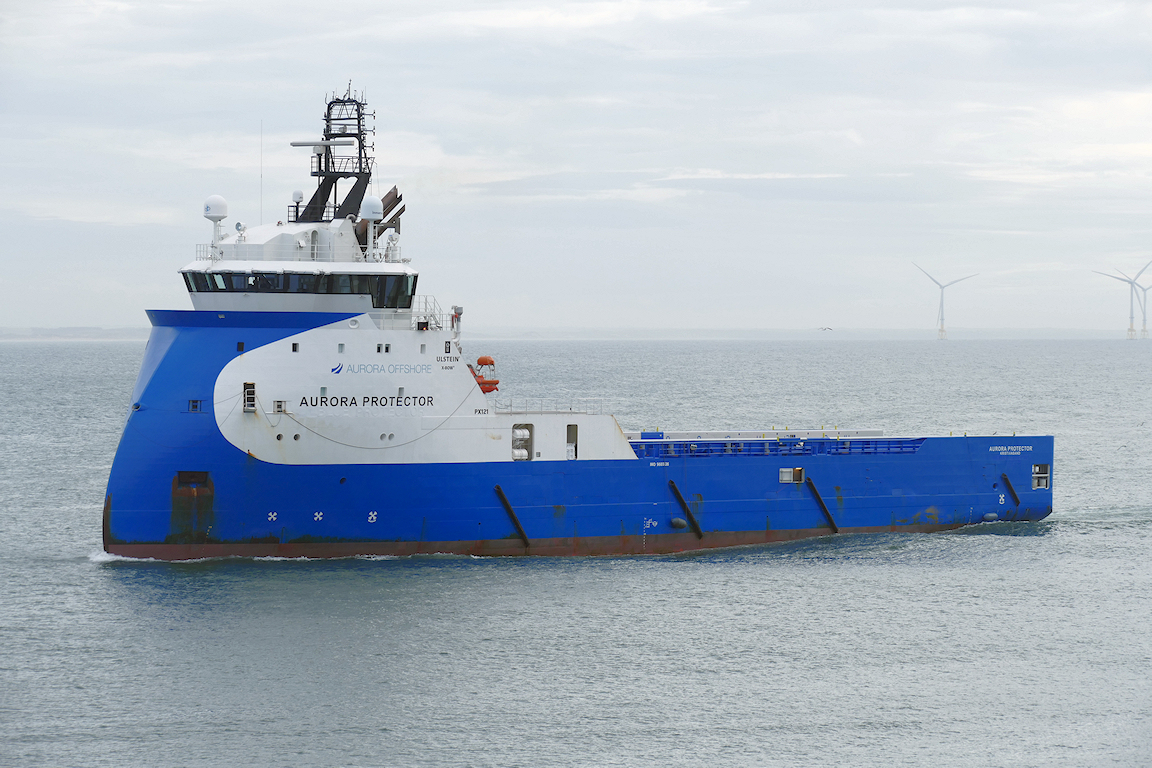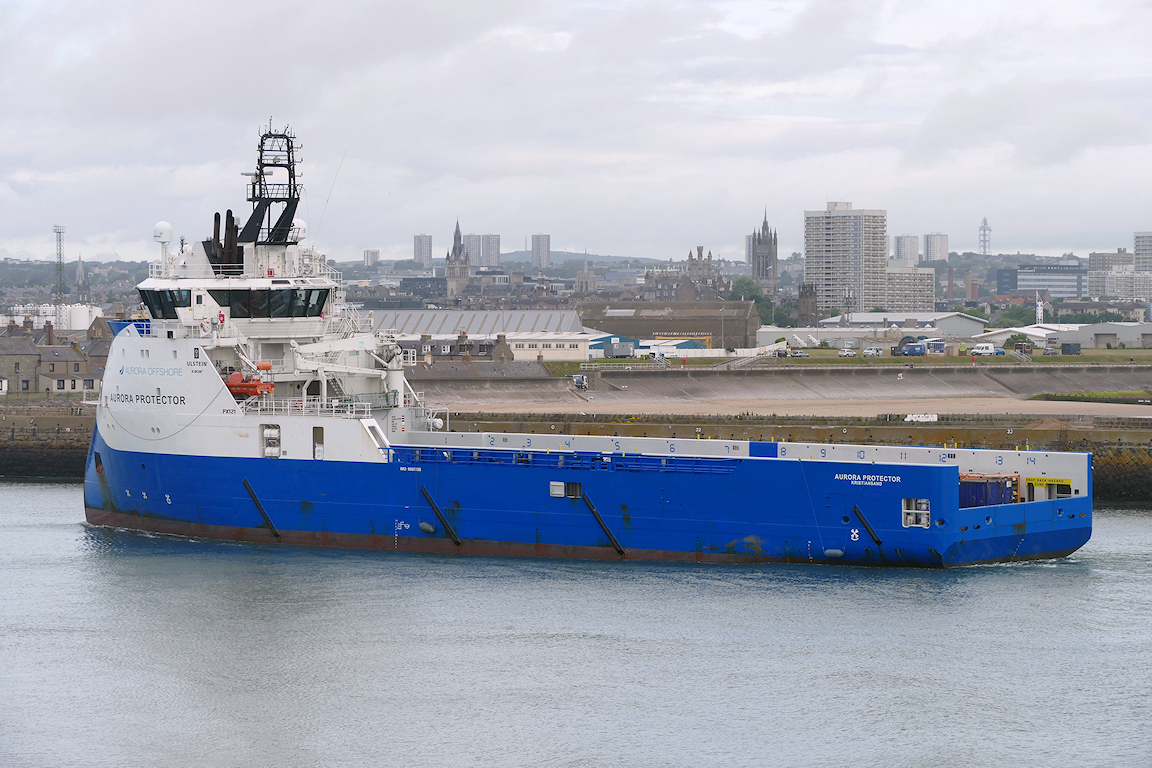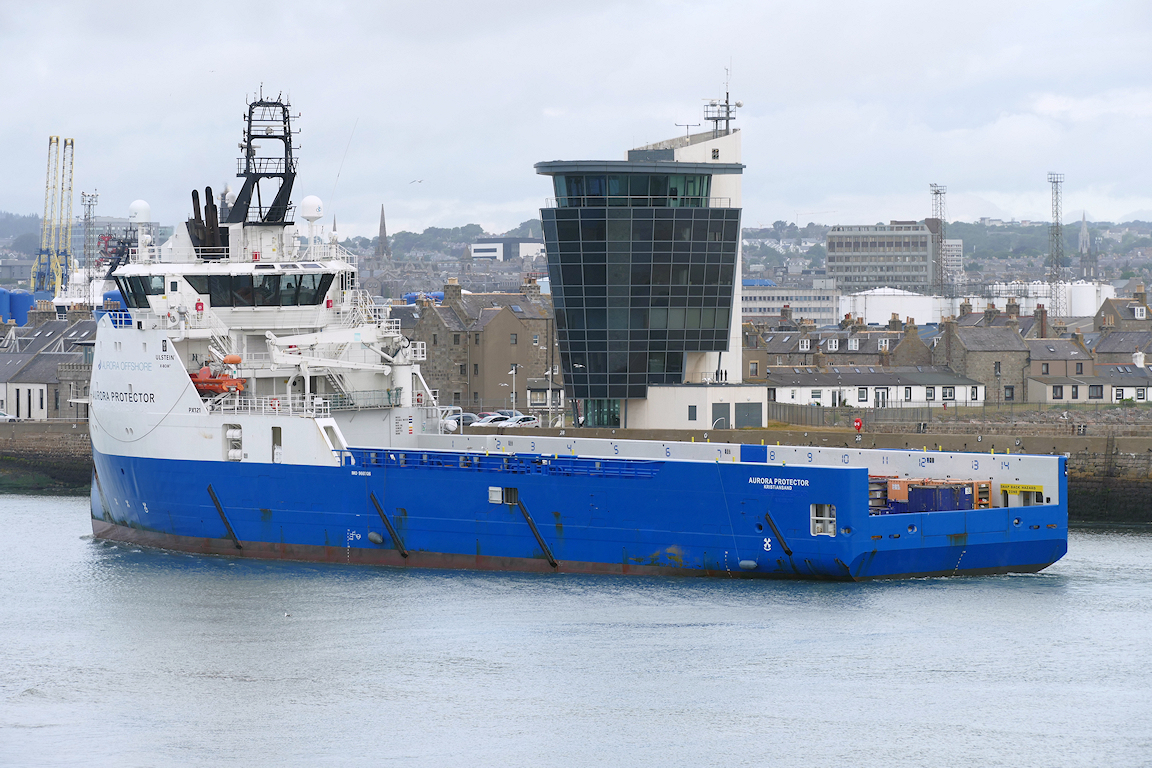 Next arrival and a new ship to me, AURORA PROTECTOR inward at 07:35.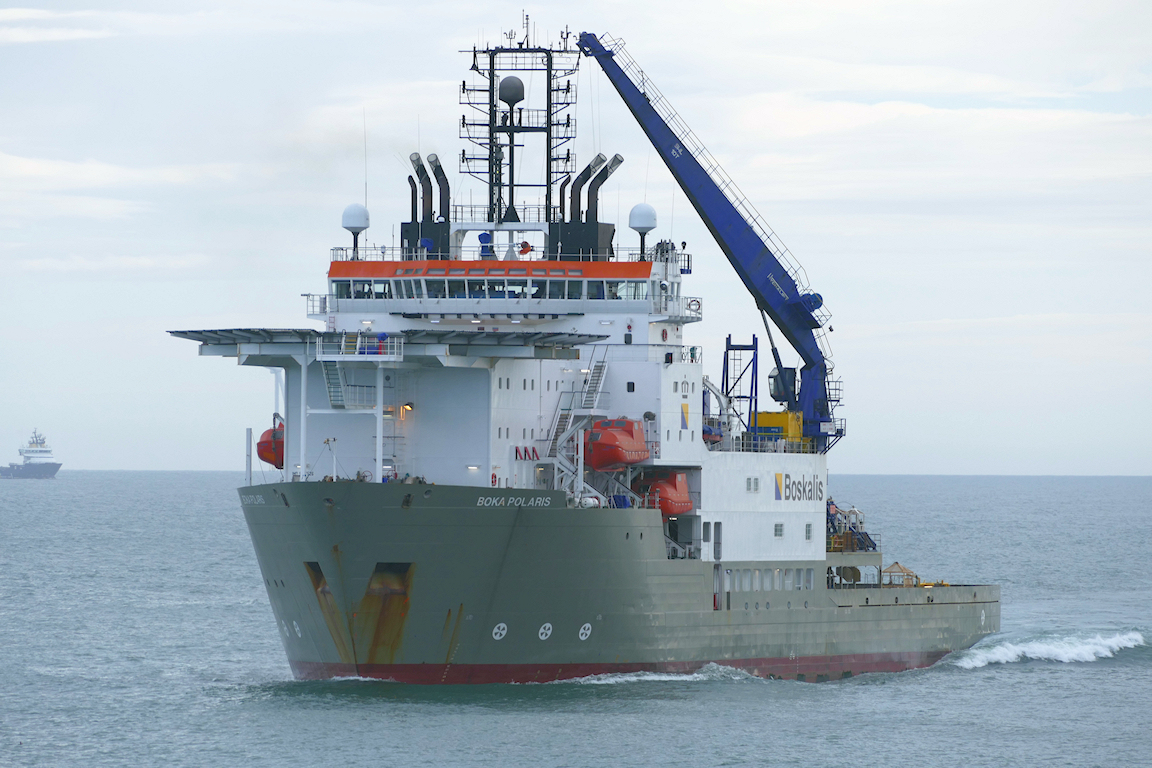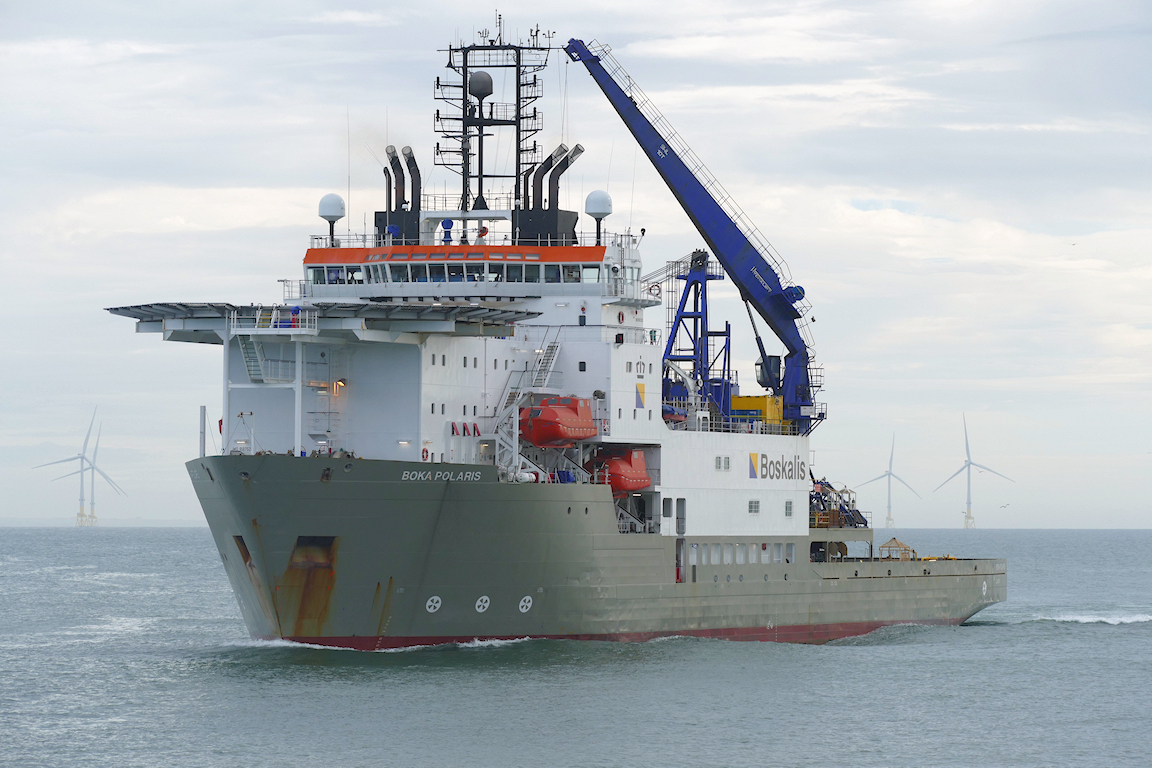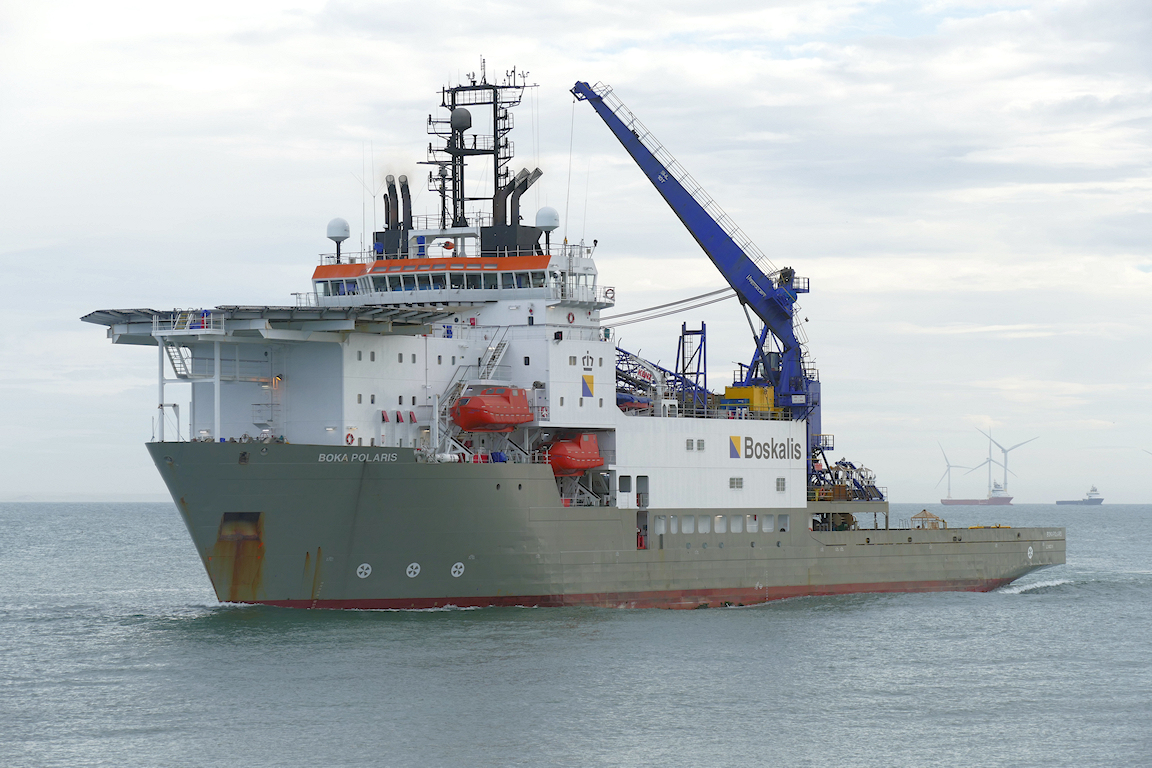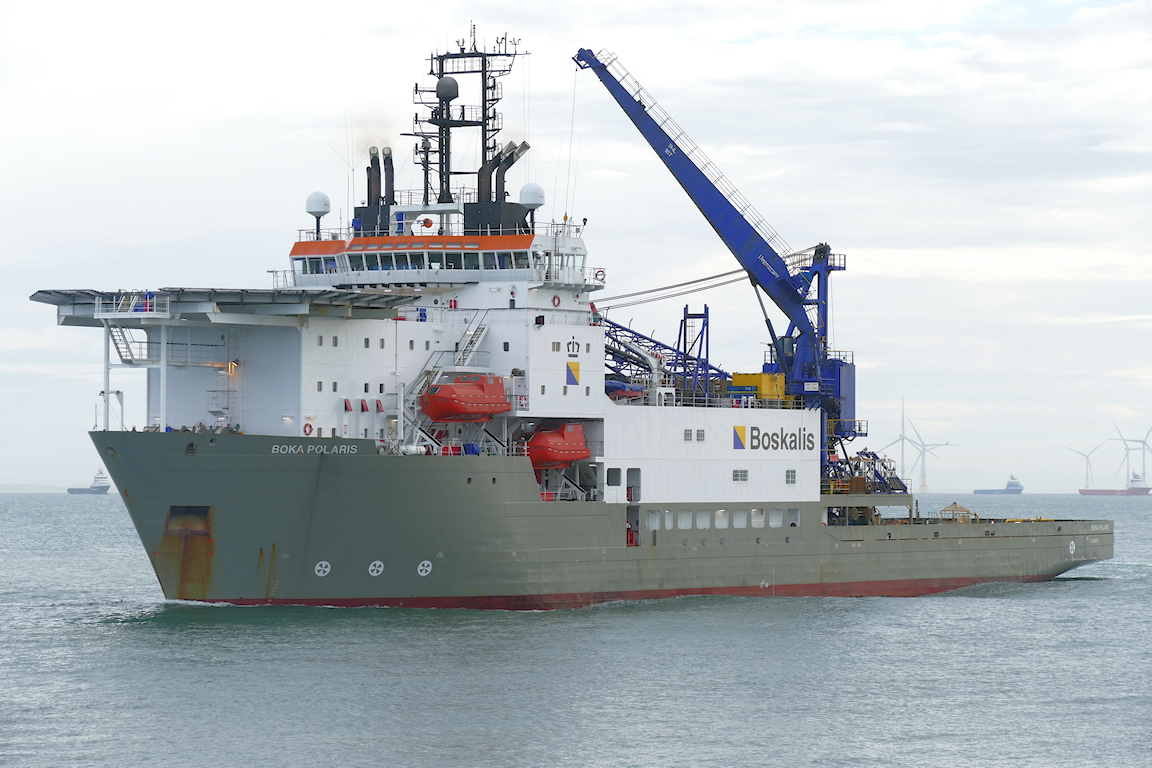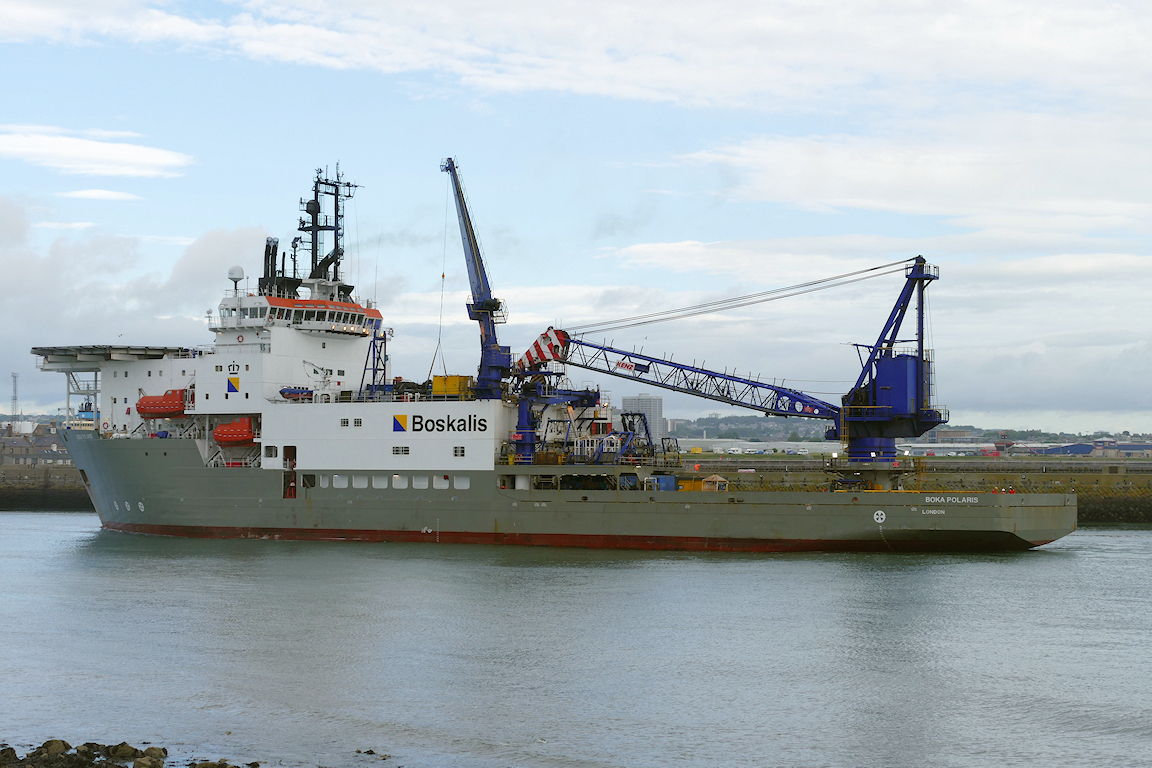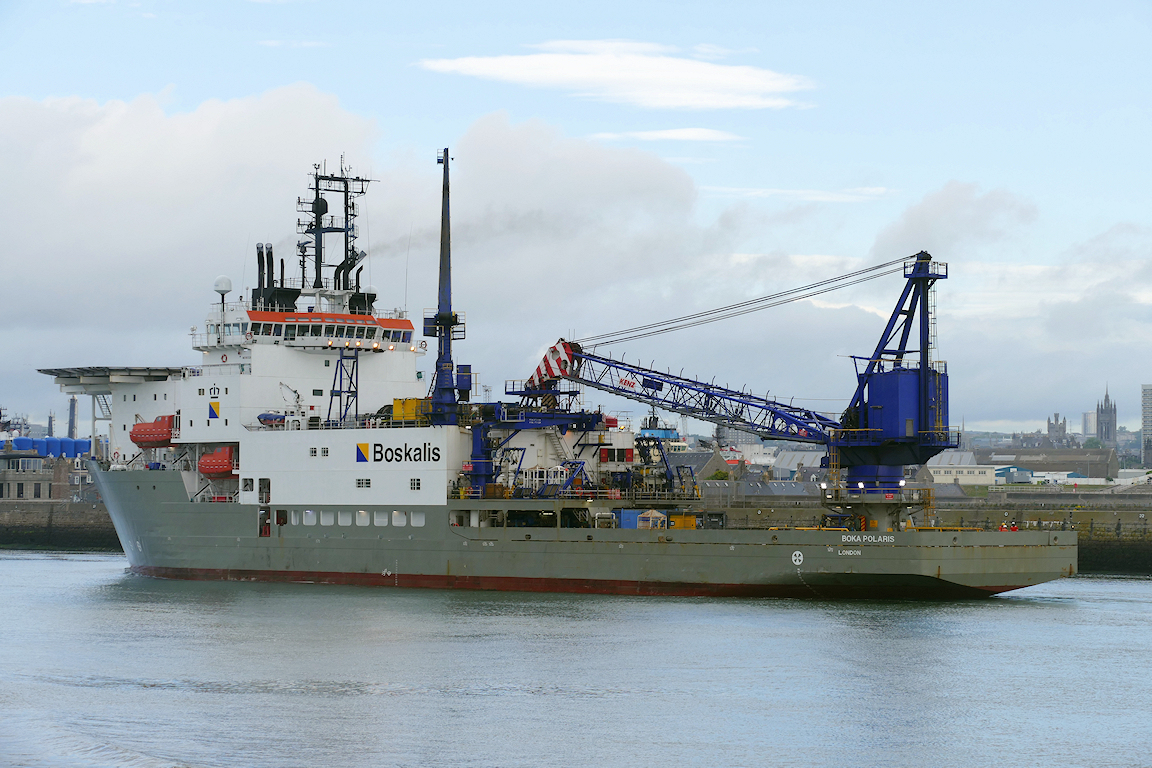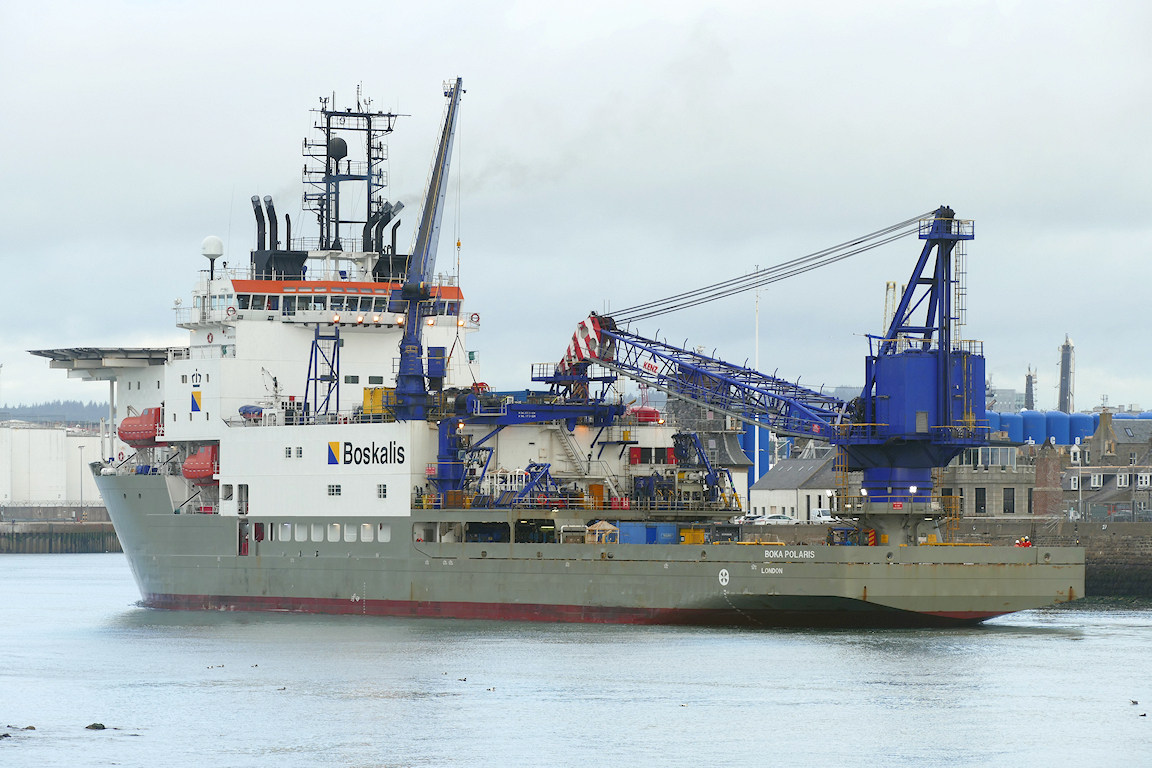 Having sailed the previous day and sat overnight in the anchorage on DP, BOKA POLARIS returns to the harbour at 07:45.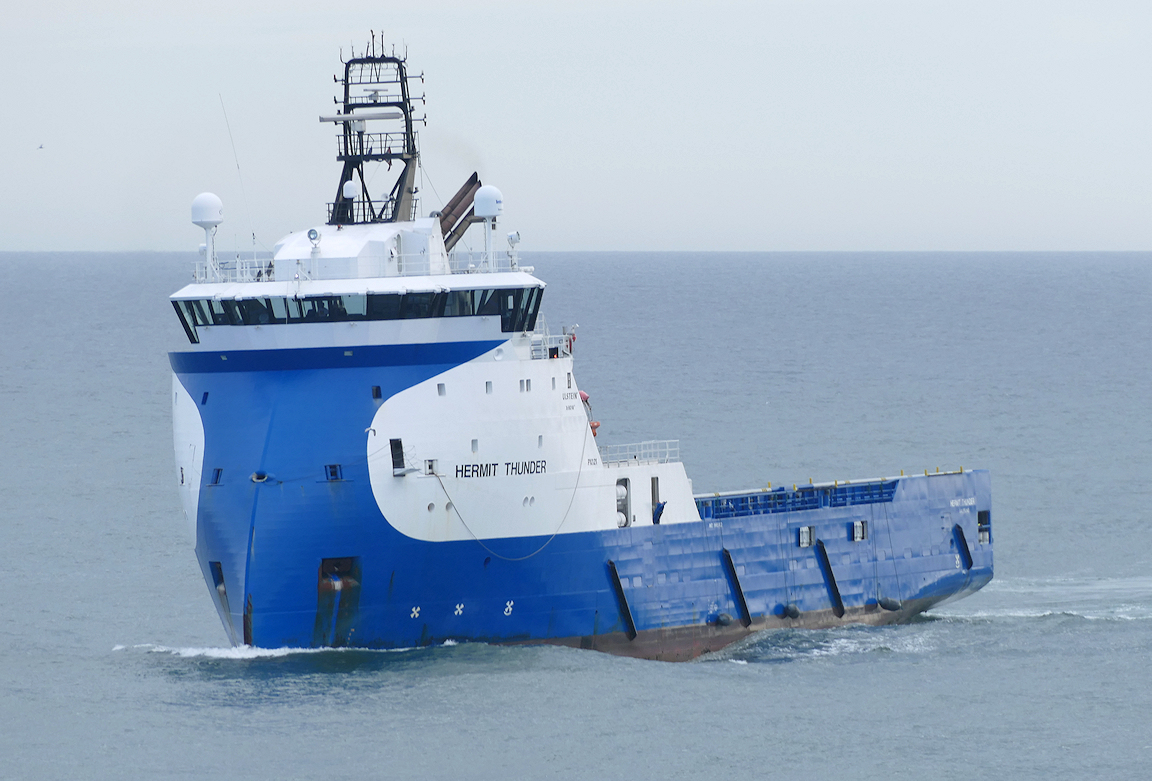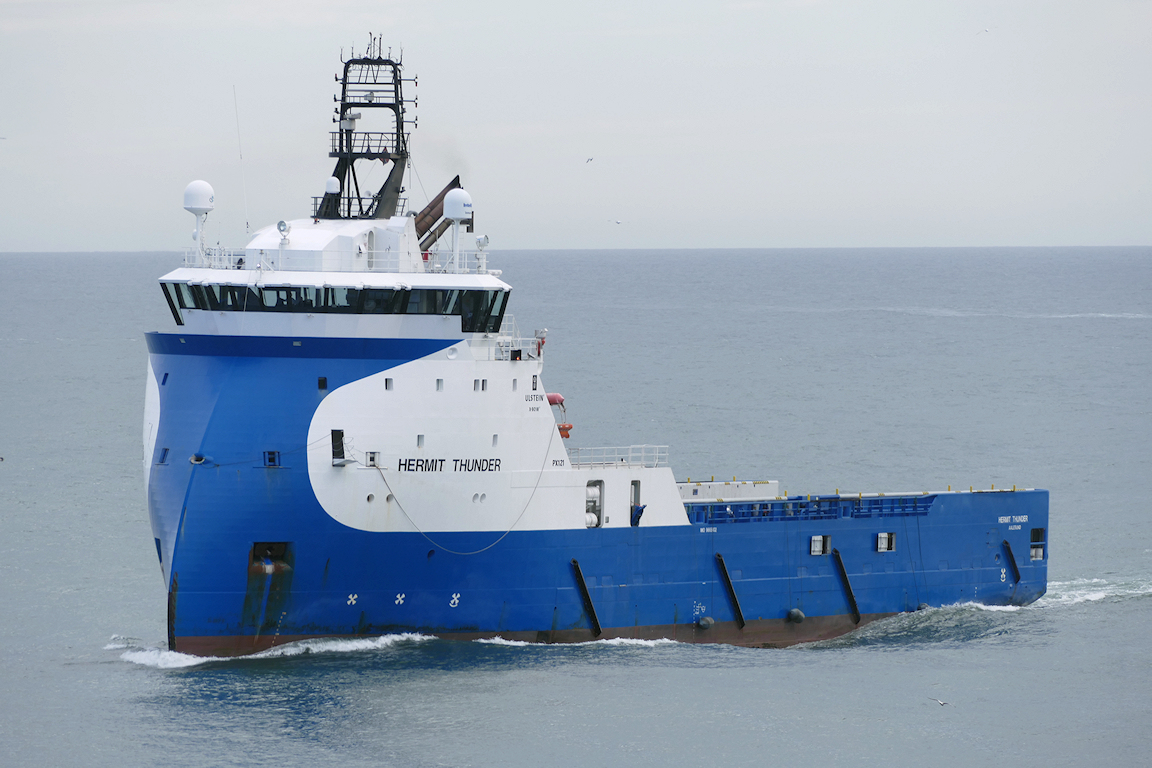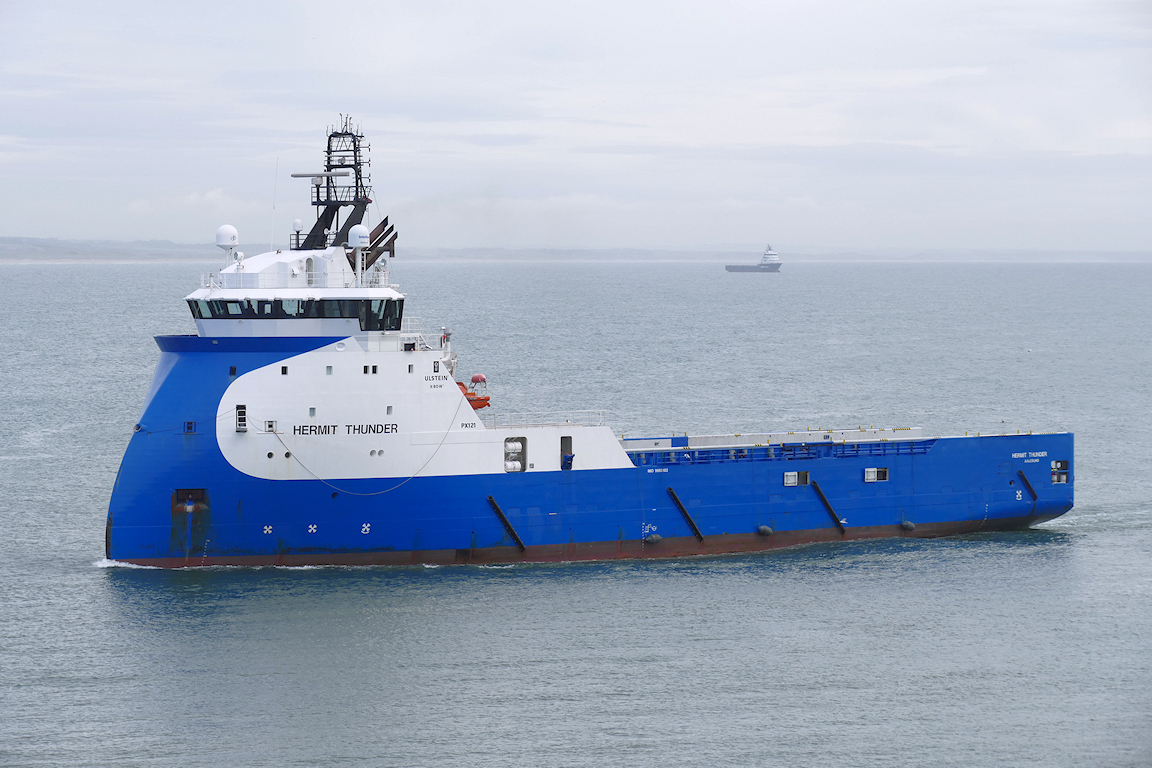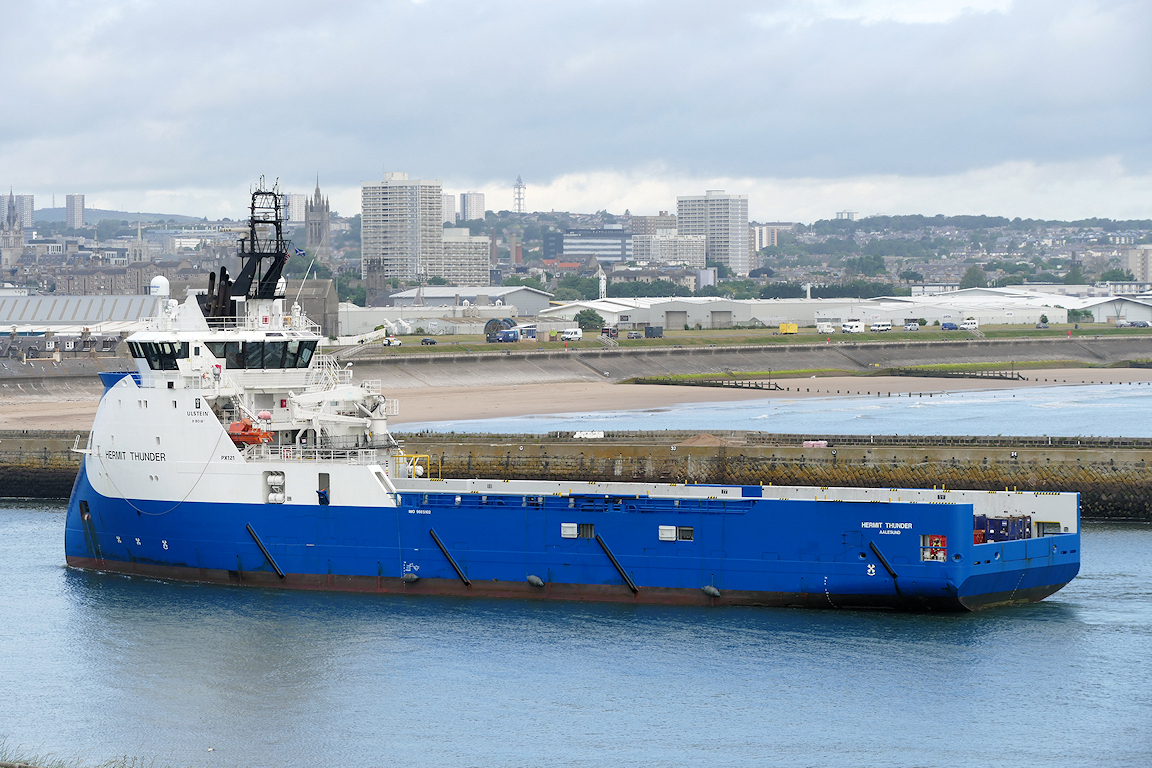 HERMIT THUNDER was next arrival, inward just after 08:00.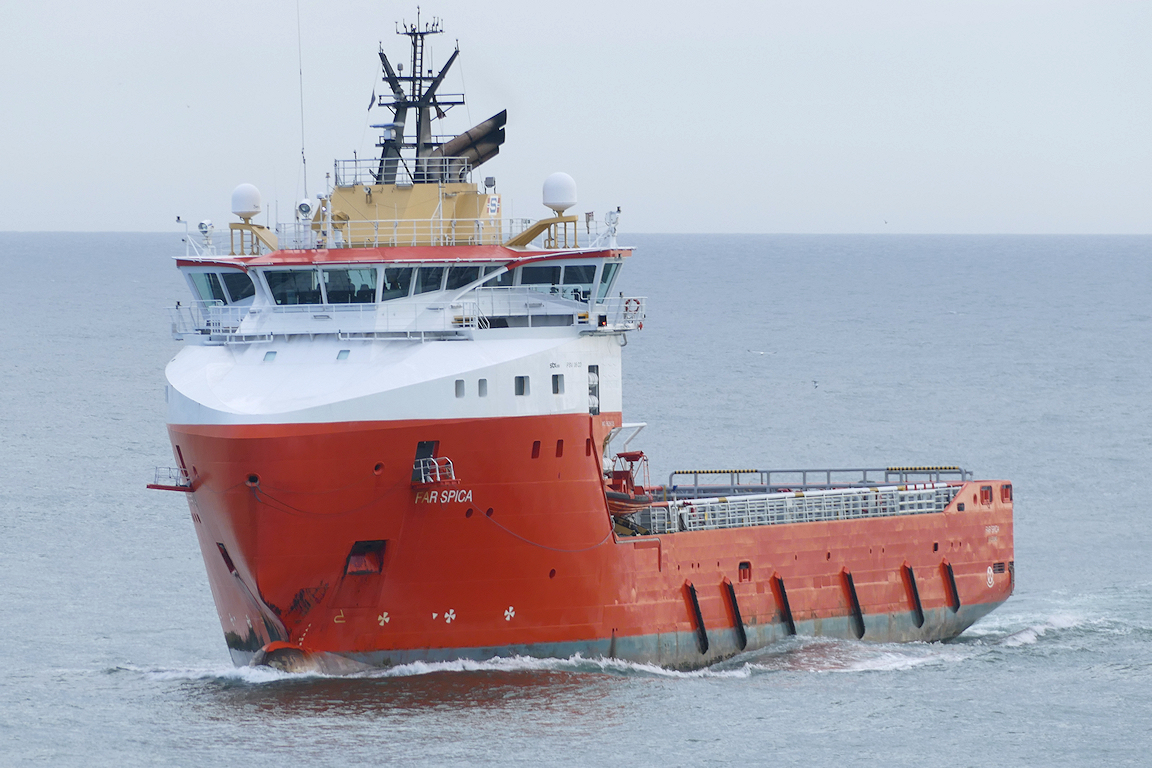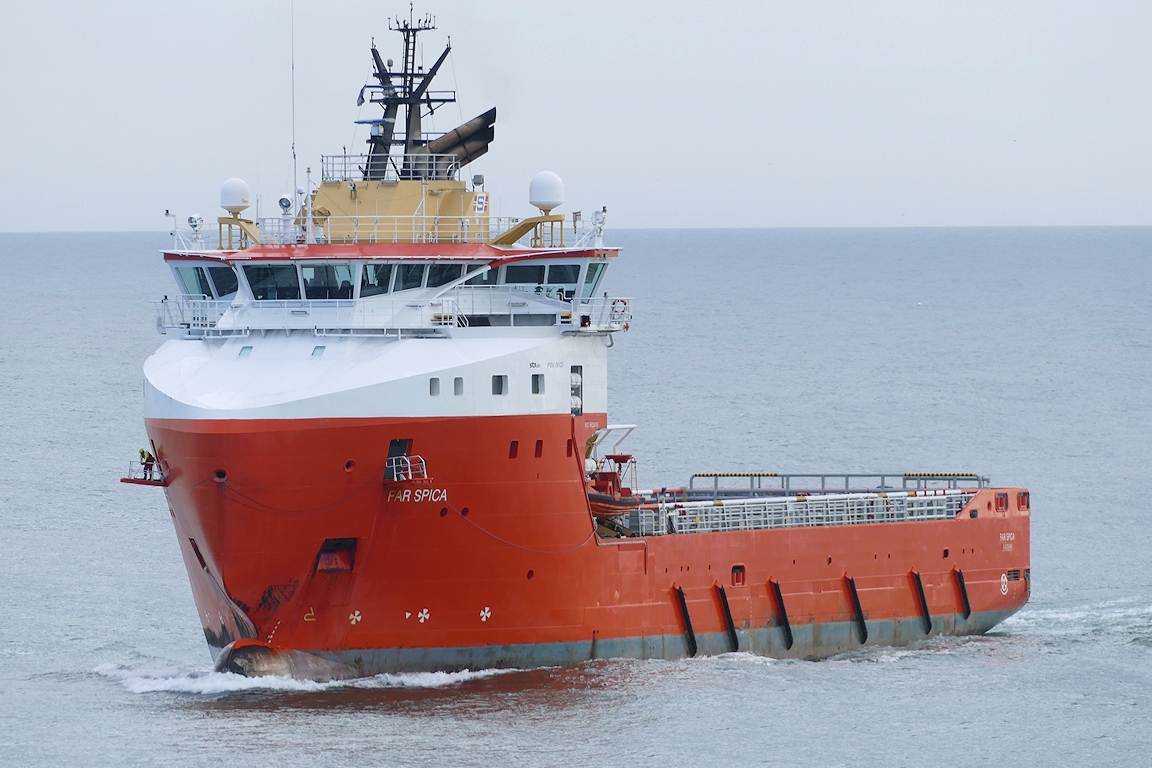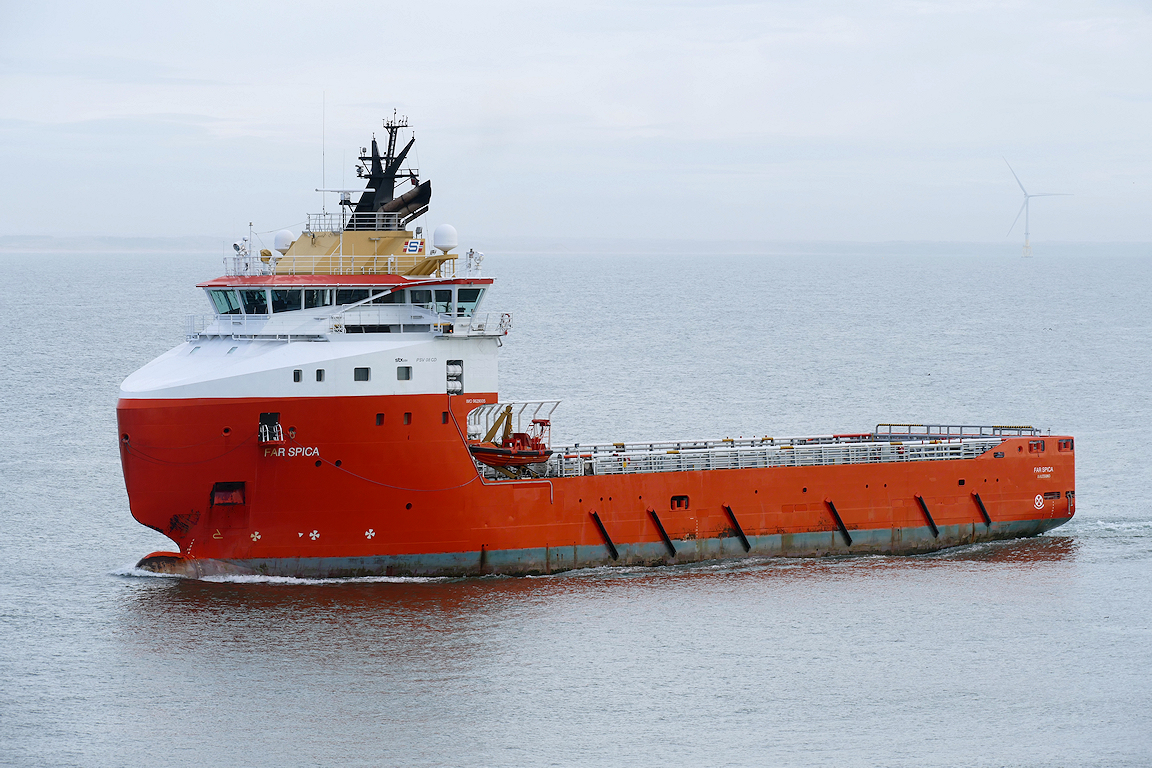 Another vessel I wasn't going to photograph but did, FAR SPICA enters the harbour at 08:12.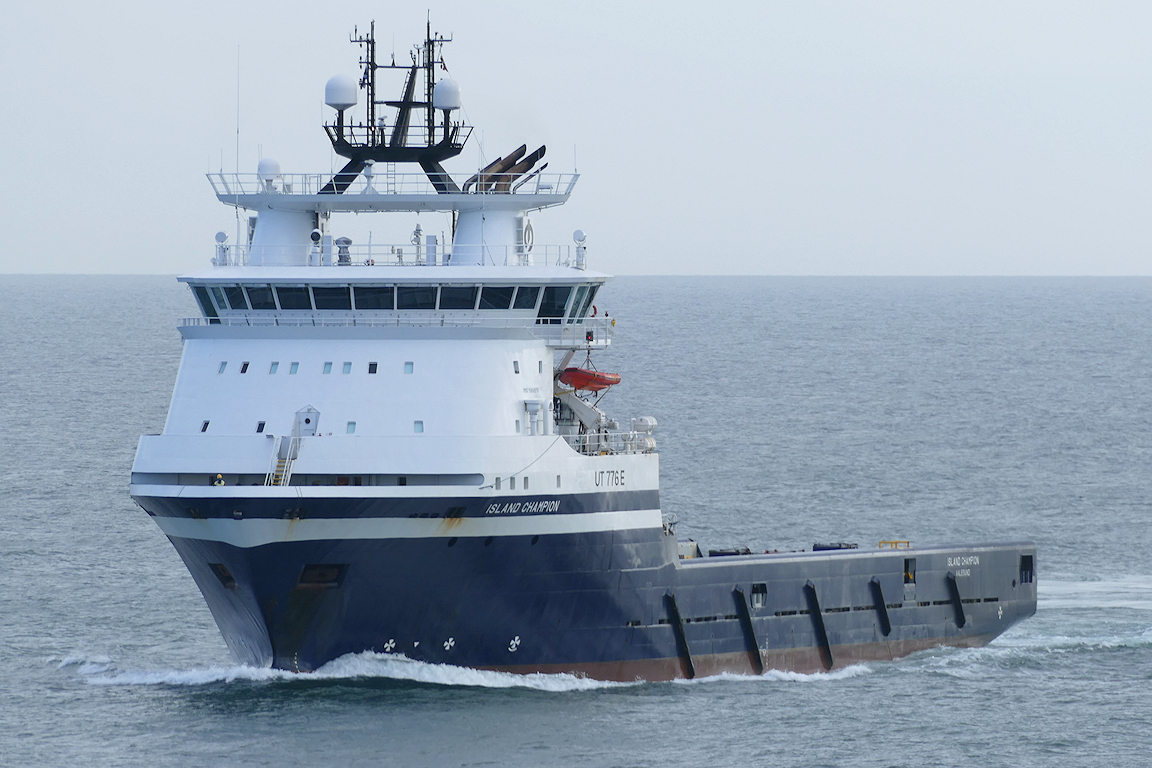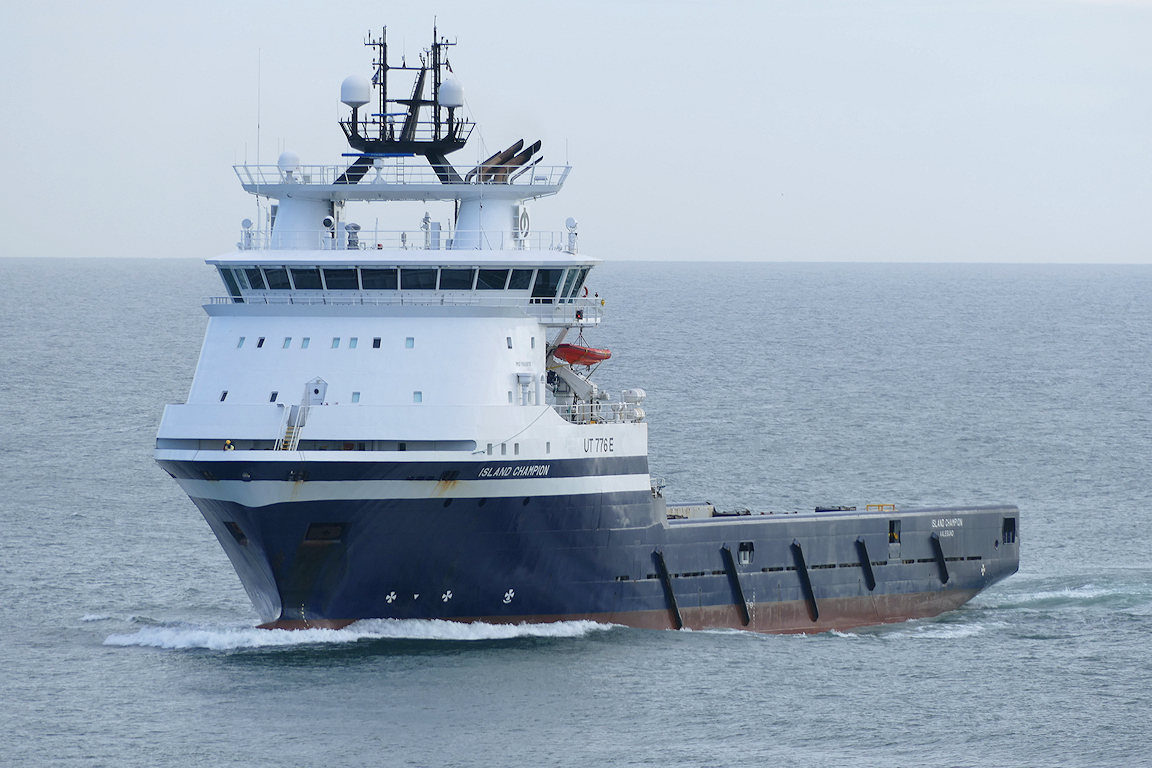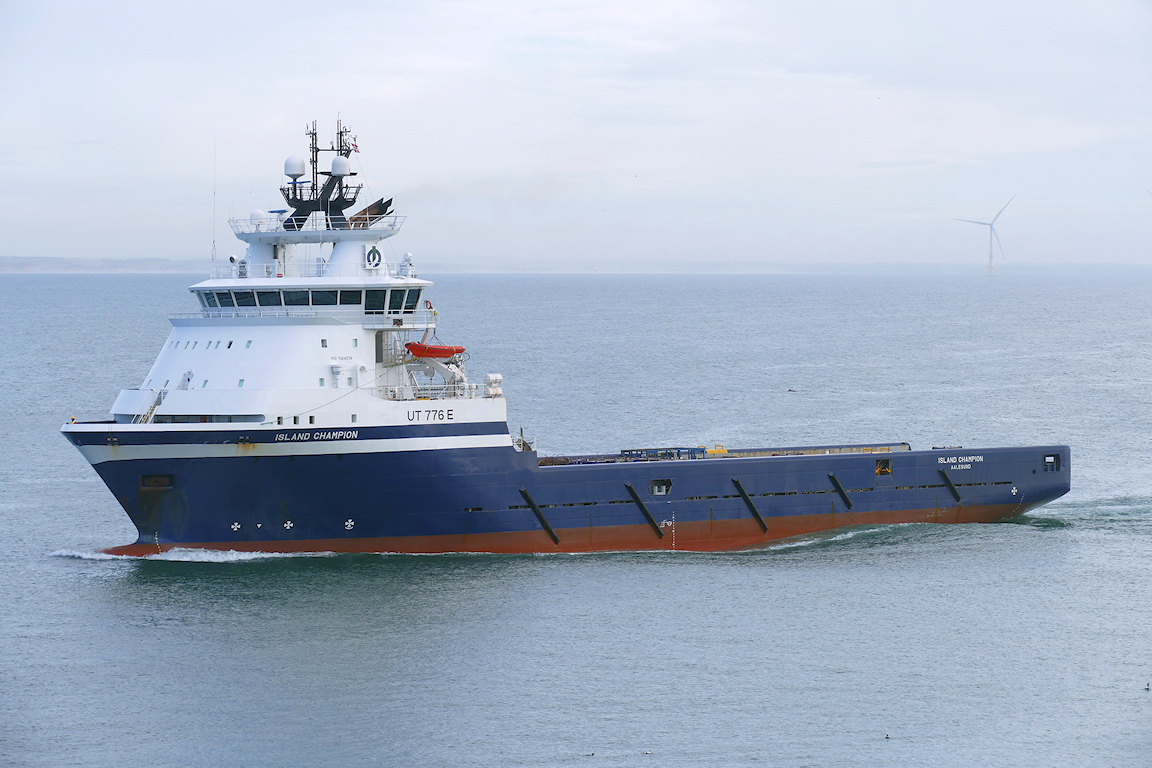 Last of the early arrivals, ISLAND CHAMPION arrives at 08:30.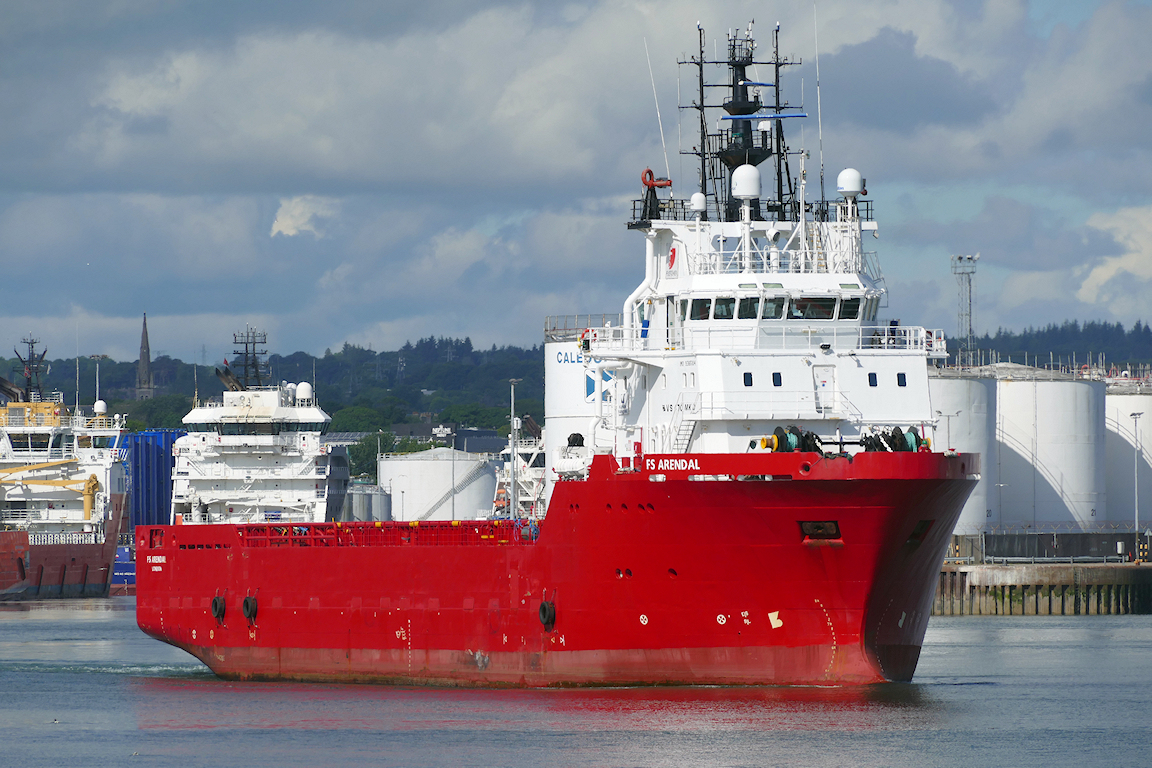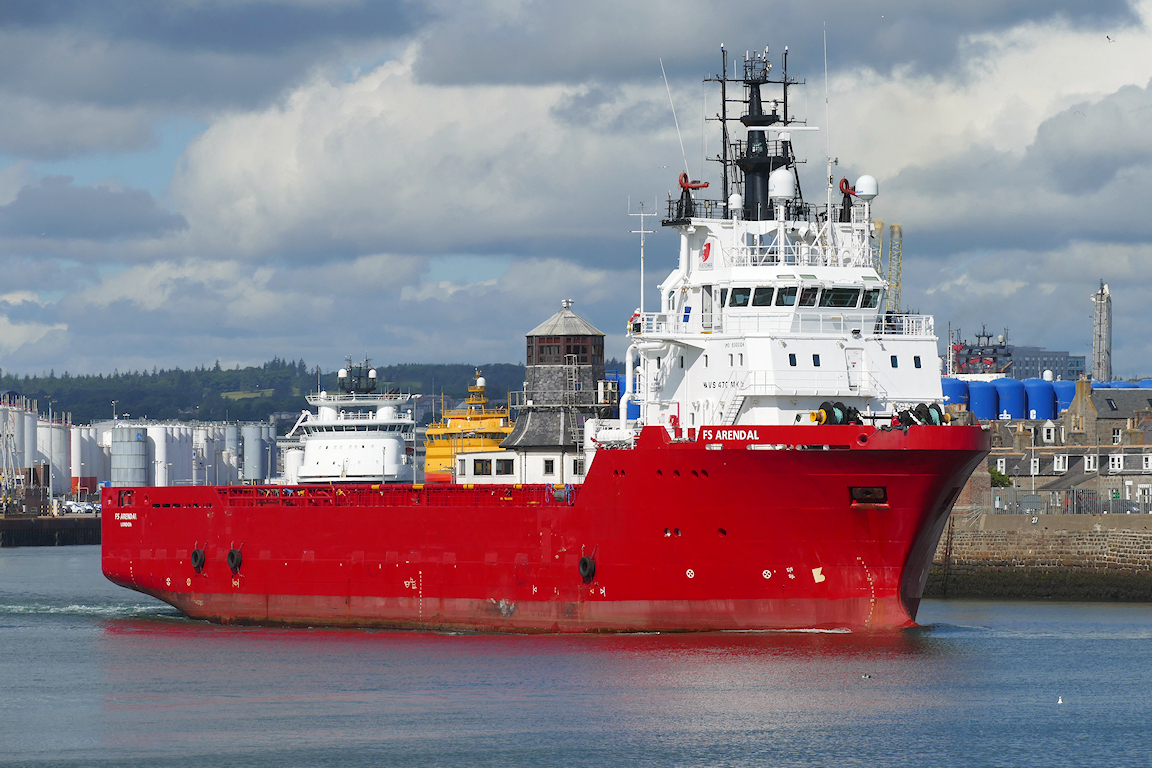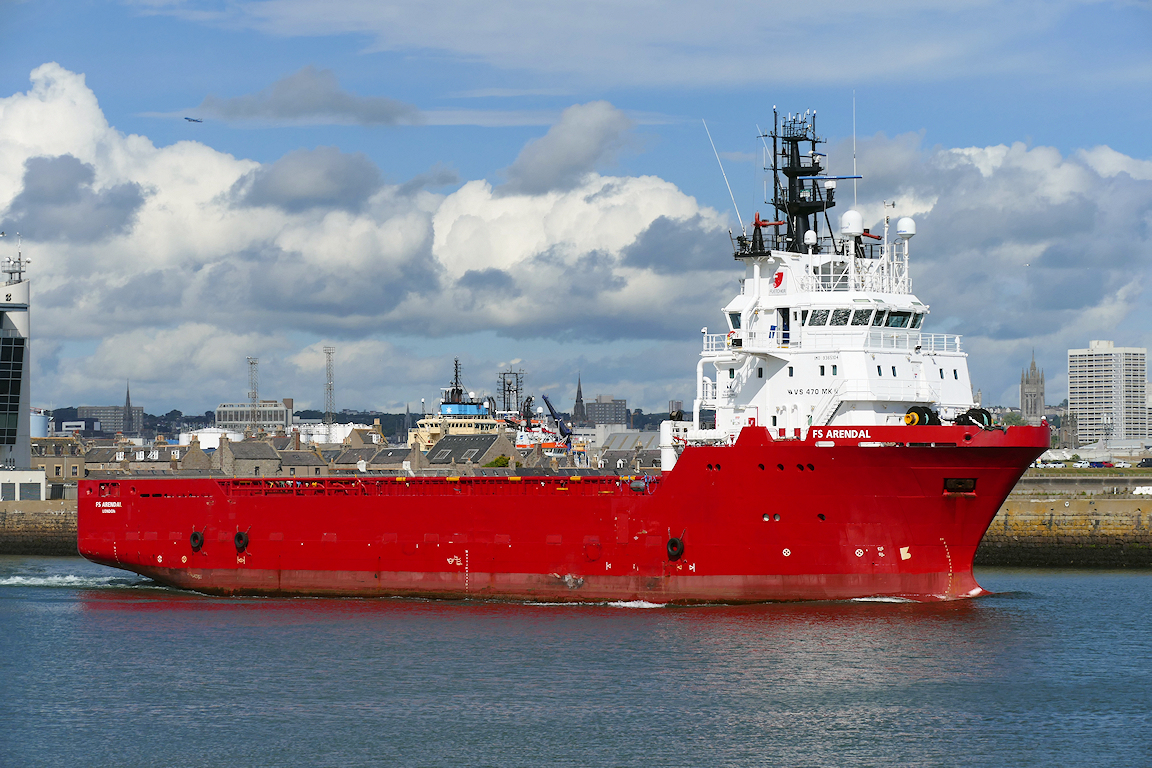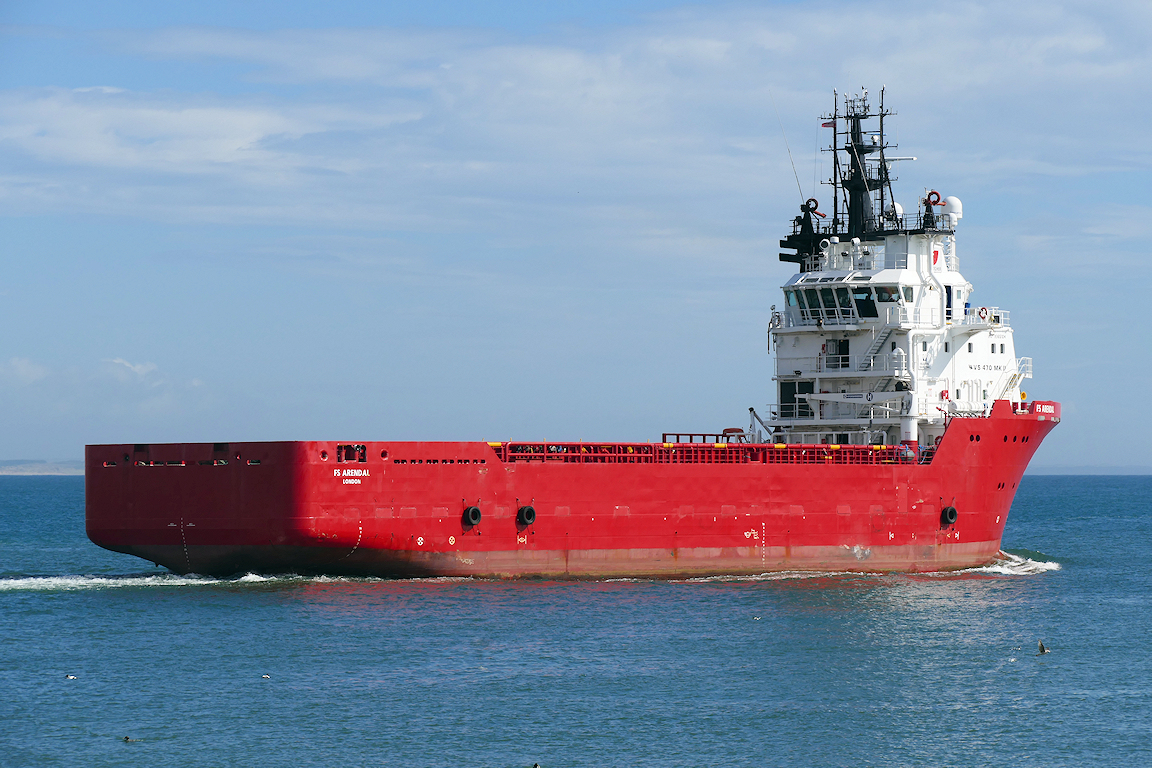 FS ARENDAL catches the morning sun as she heads out for few hours DP trials.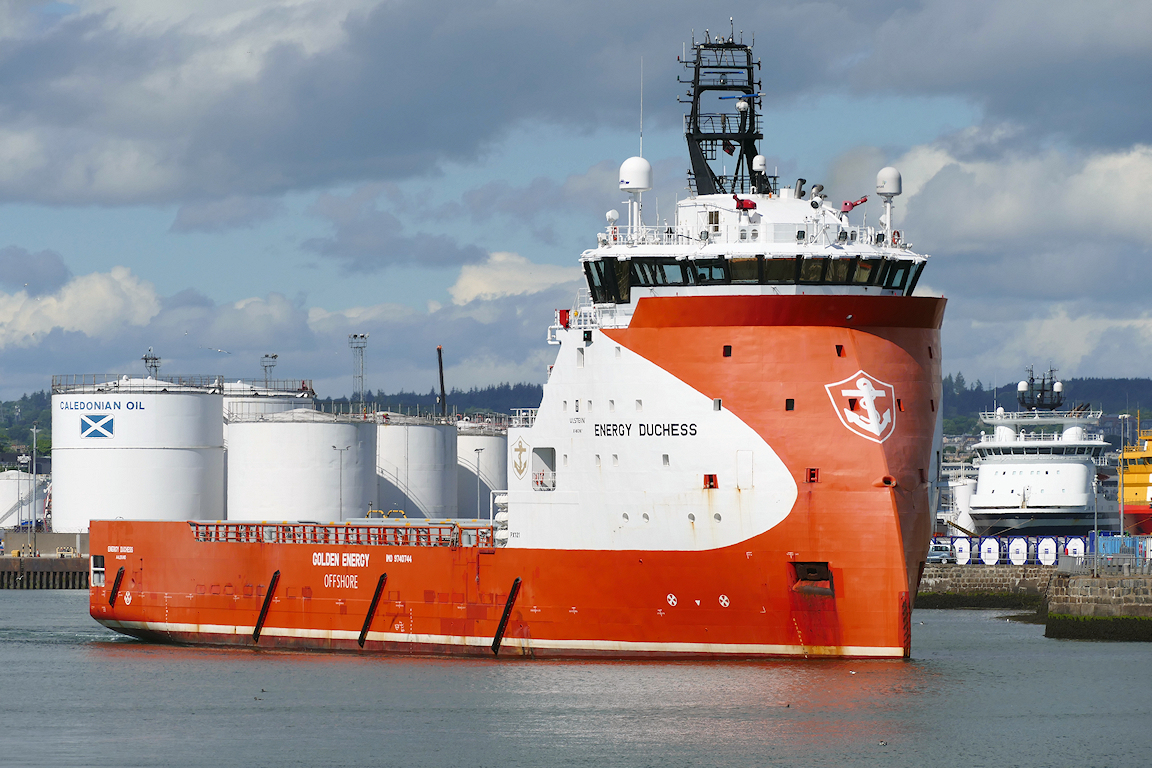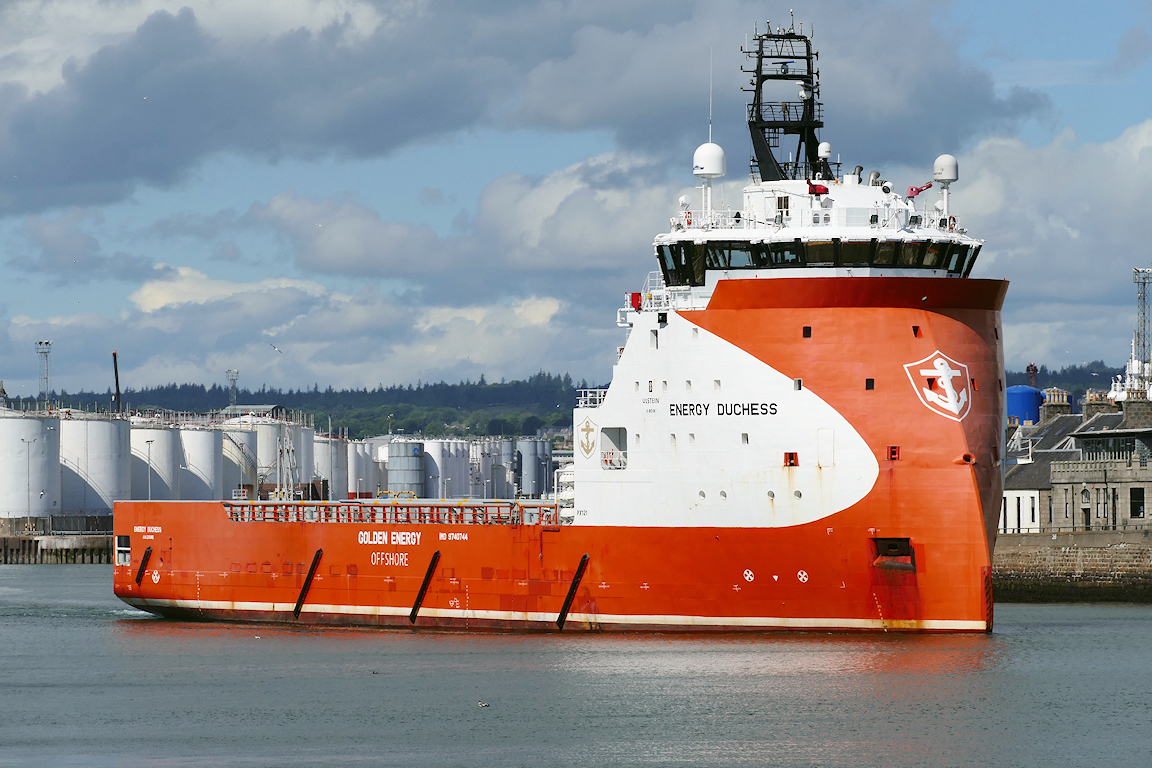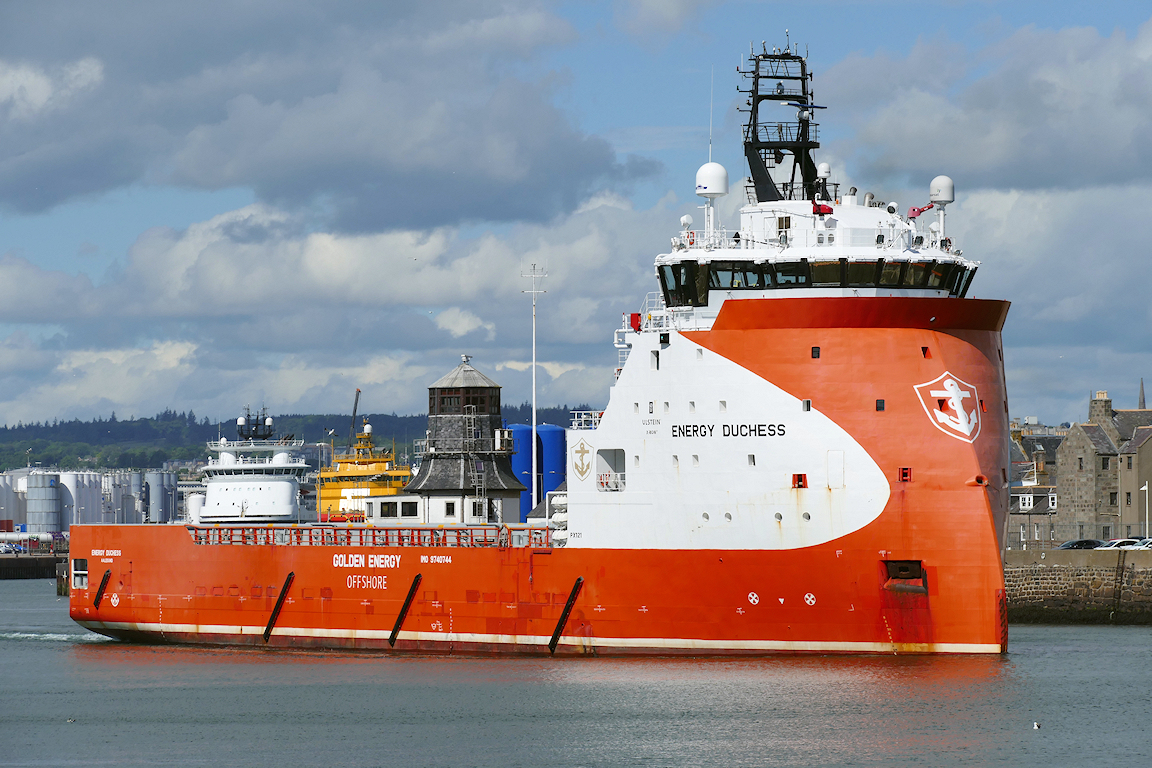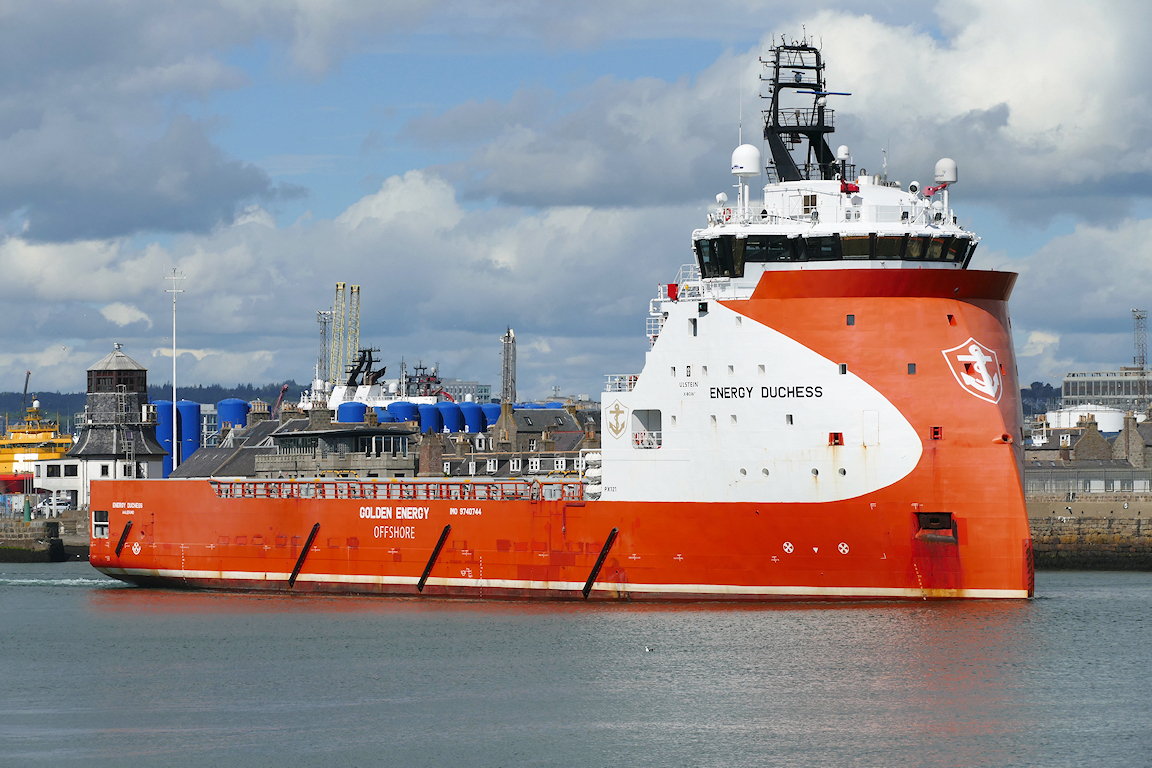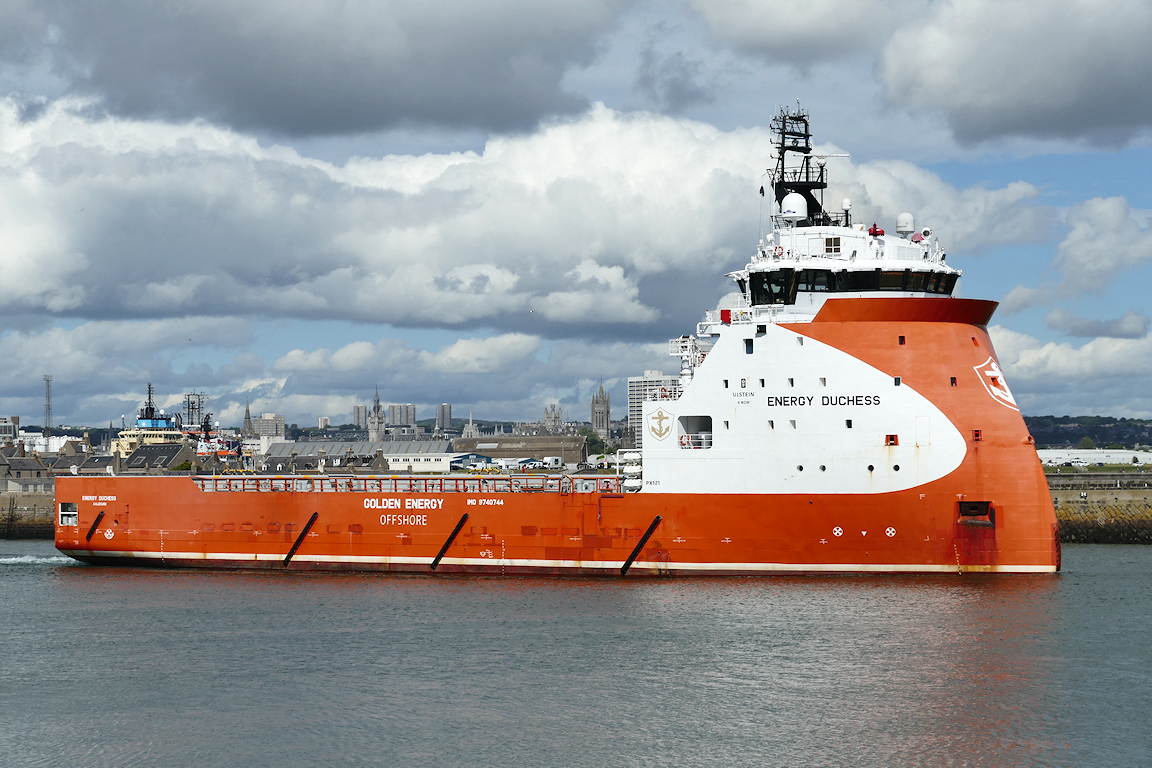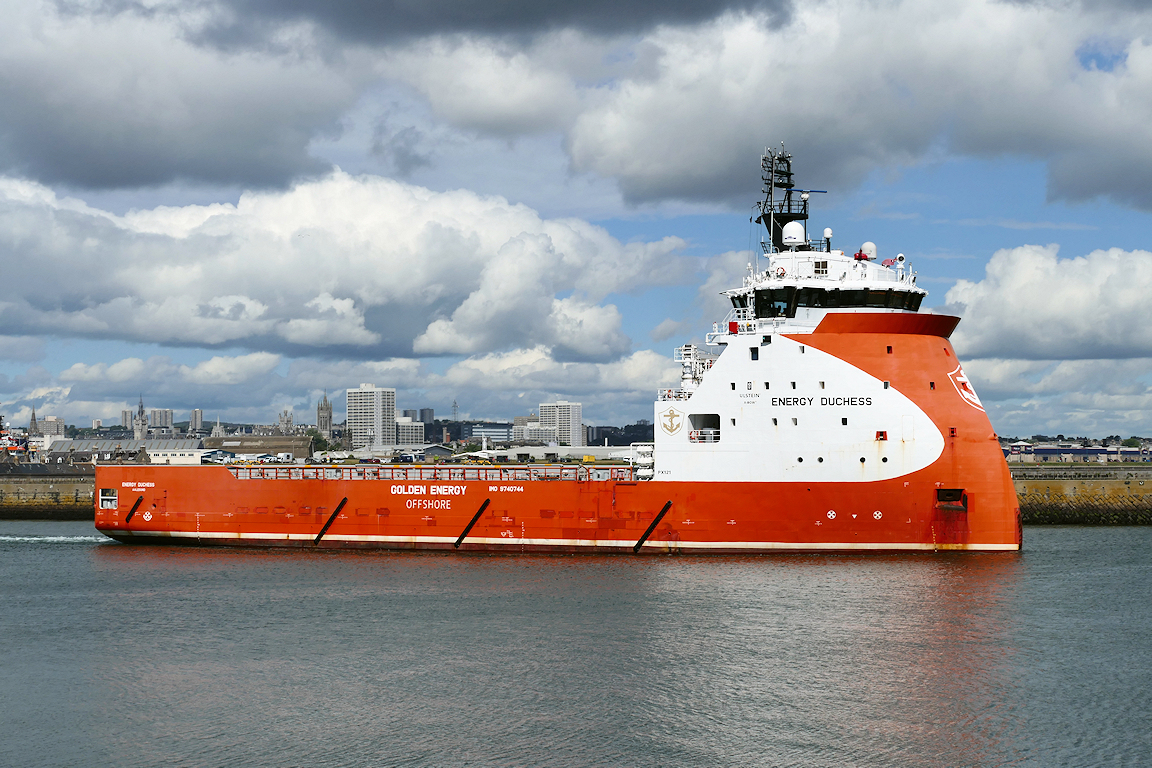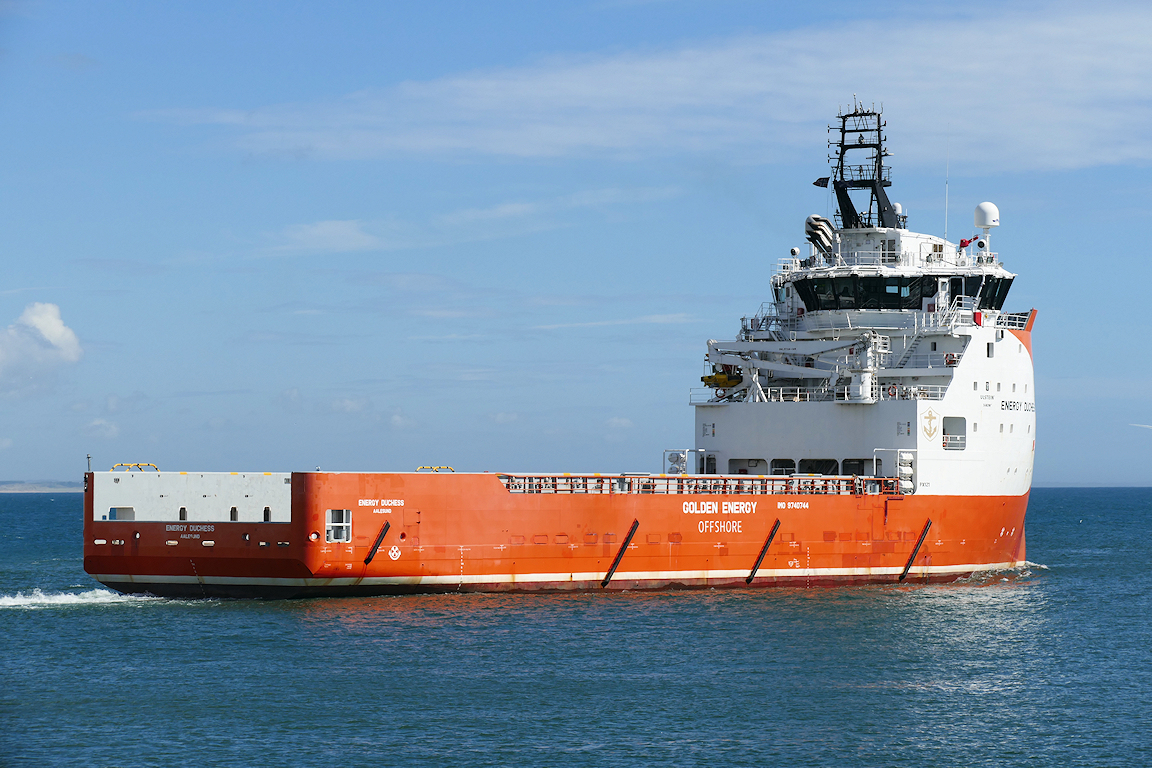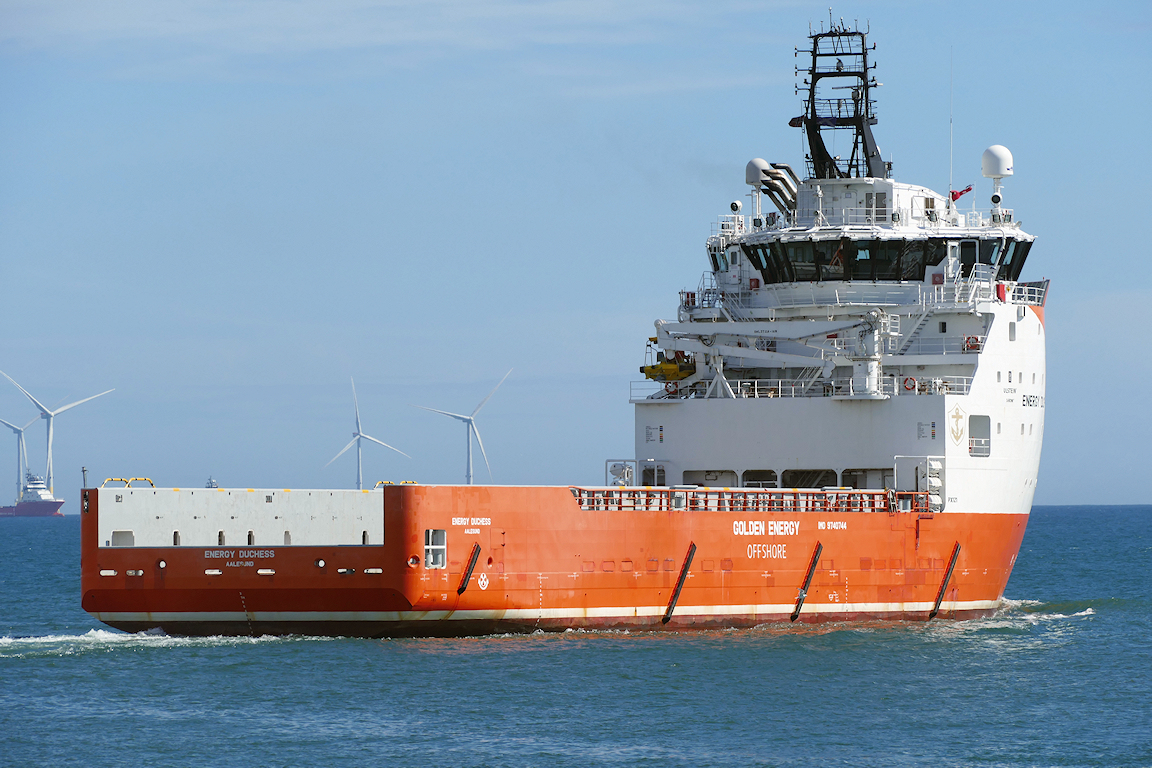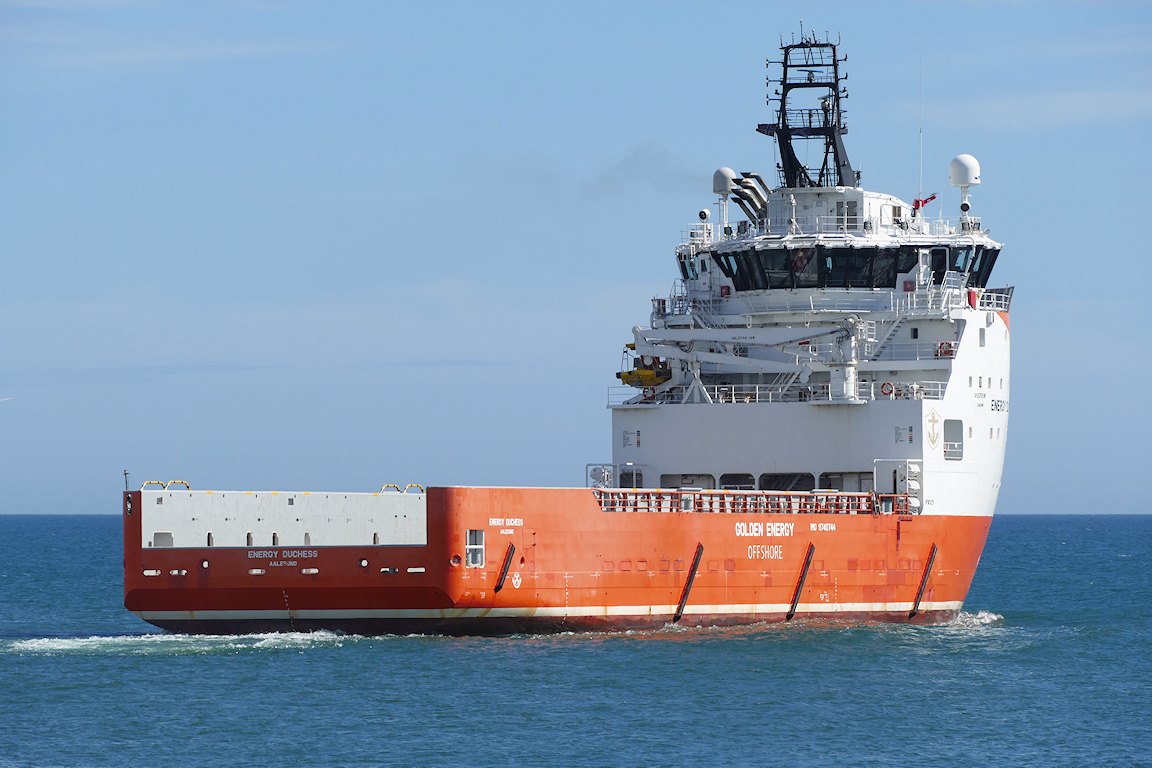 The larger X-Bow type ENERGY DUCHESS heads out for Great Yarmouth at 10:14.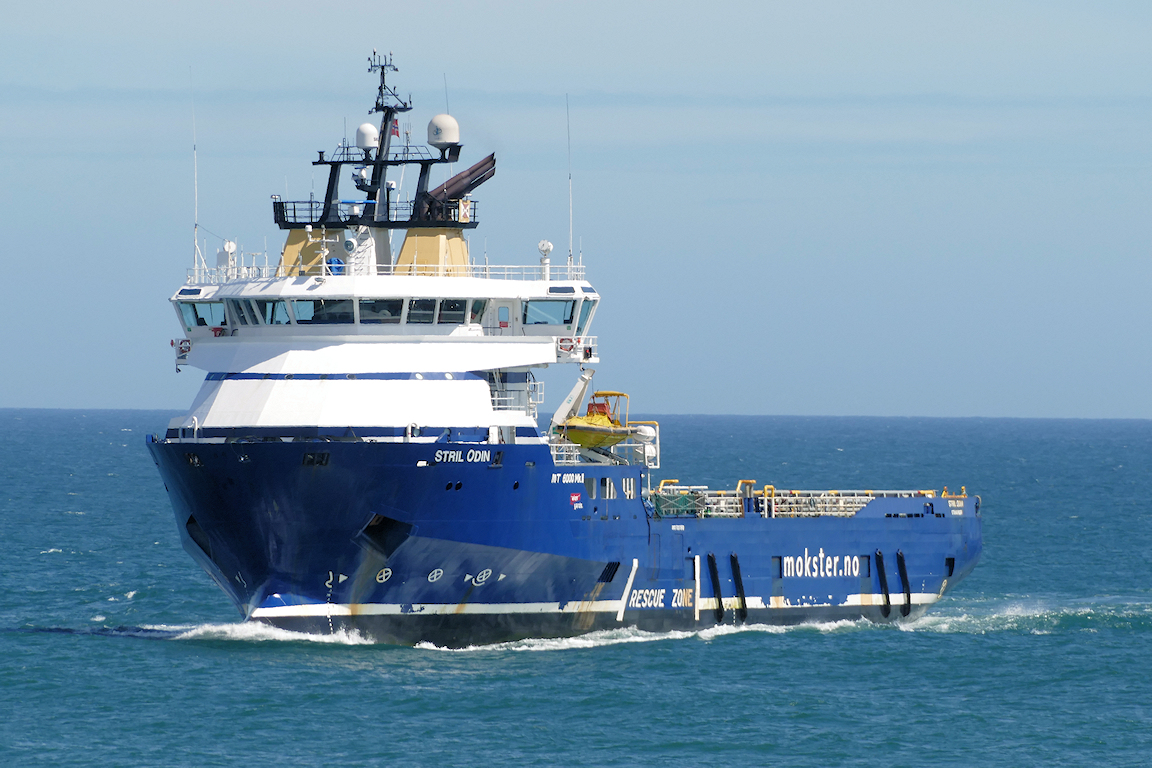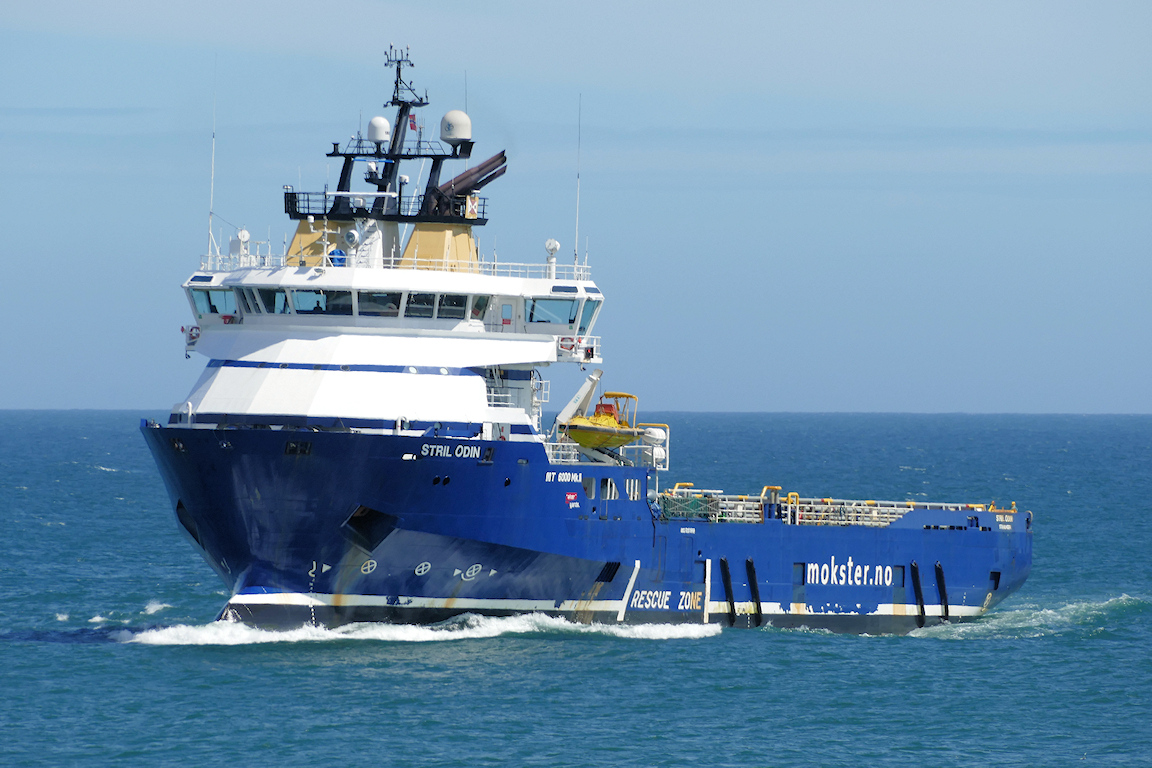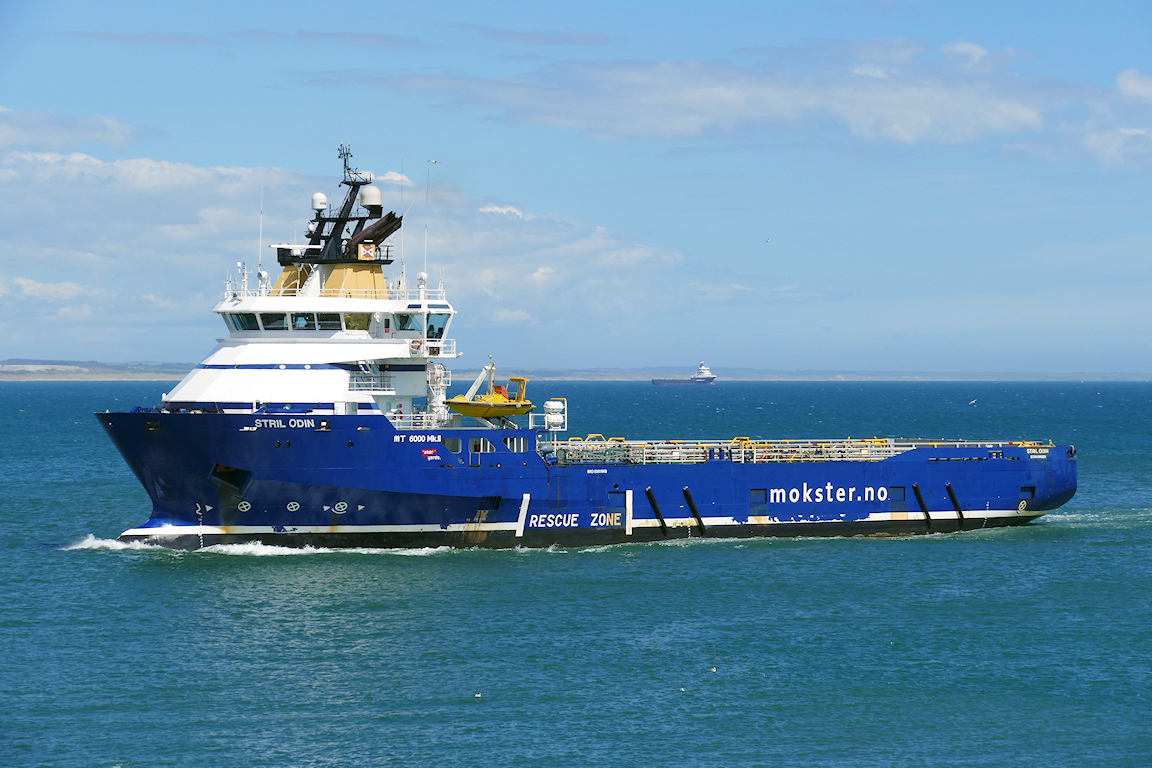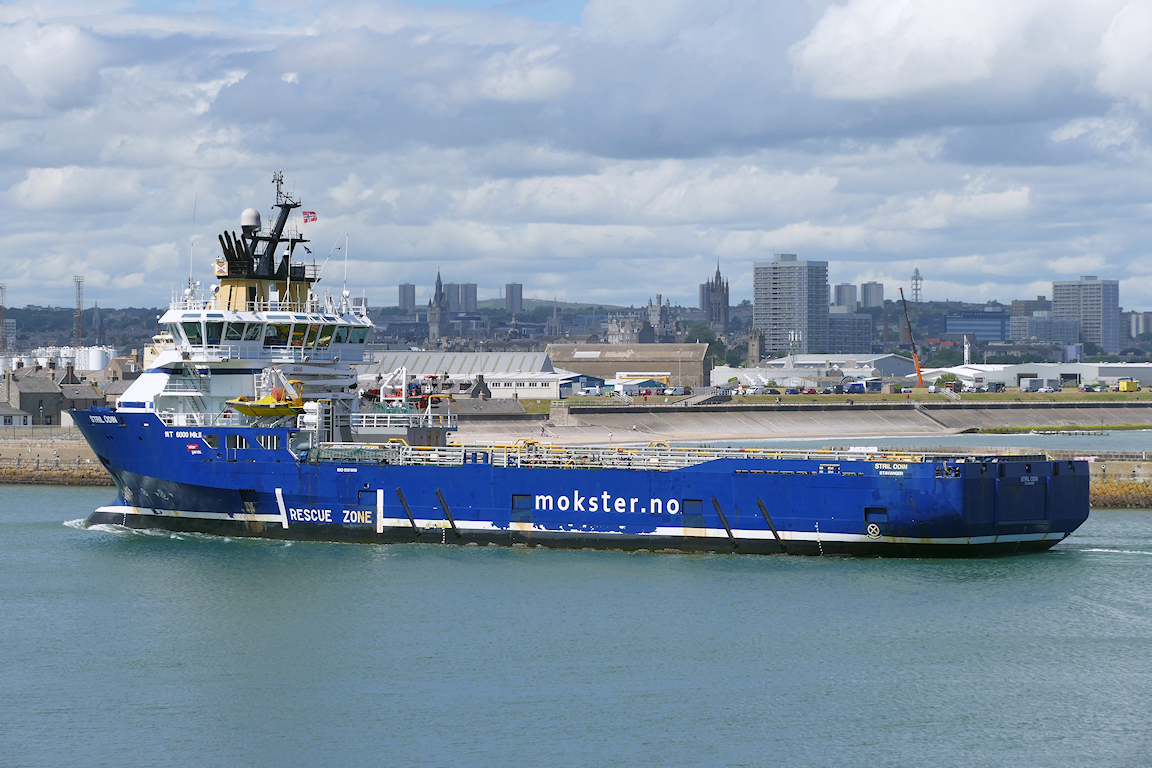 STRIL ODIN was the next movement, inward at 11:53.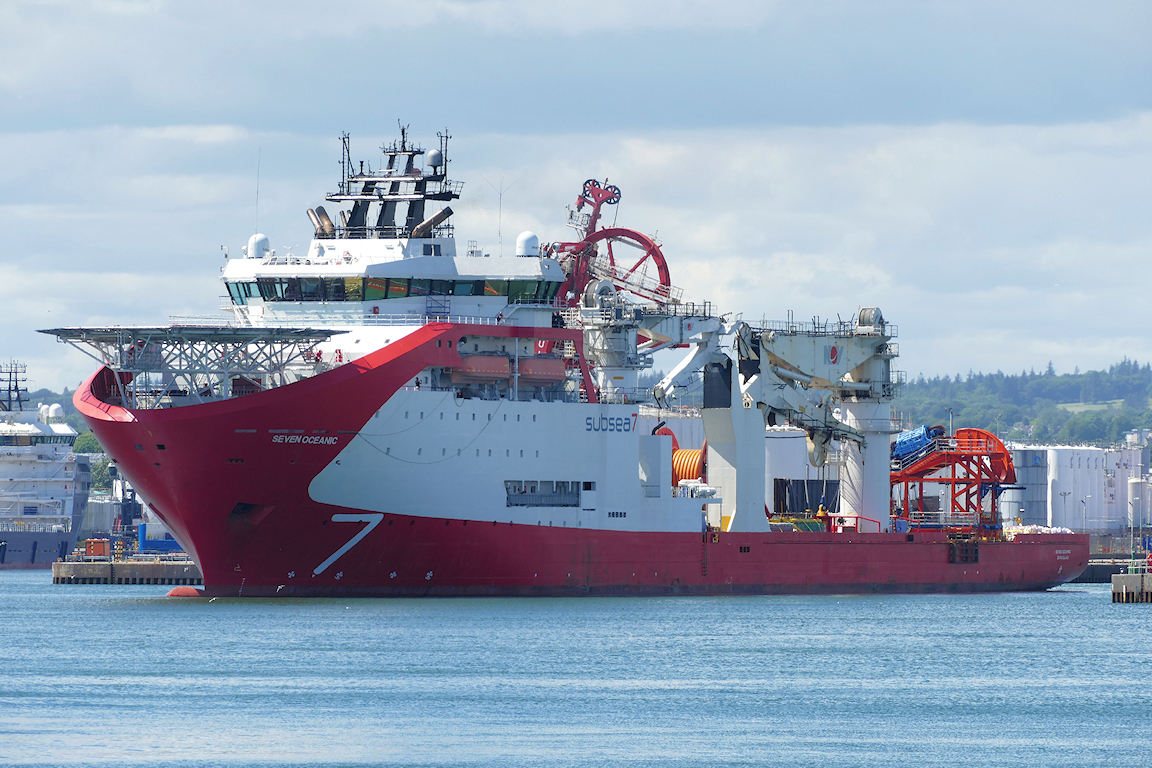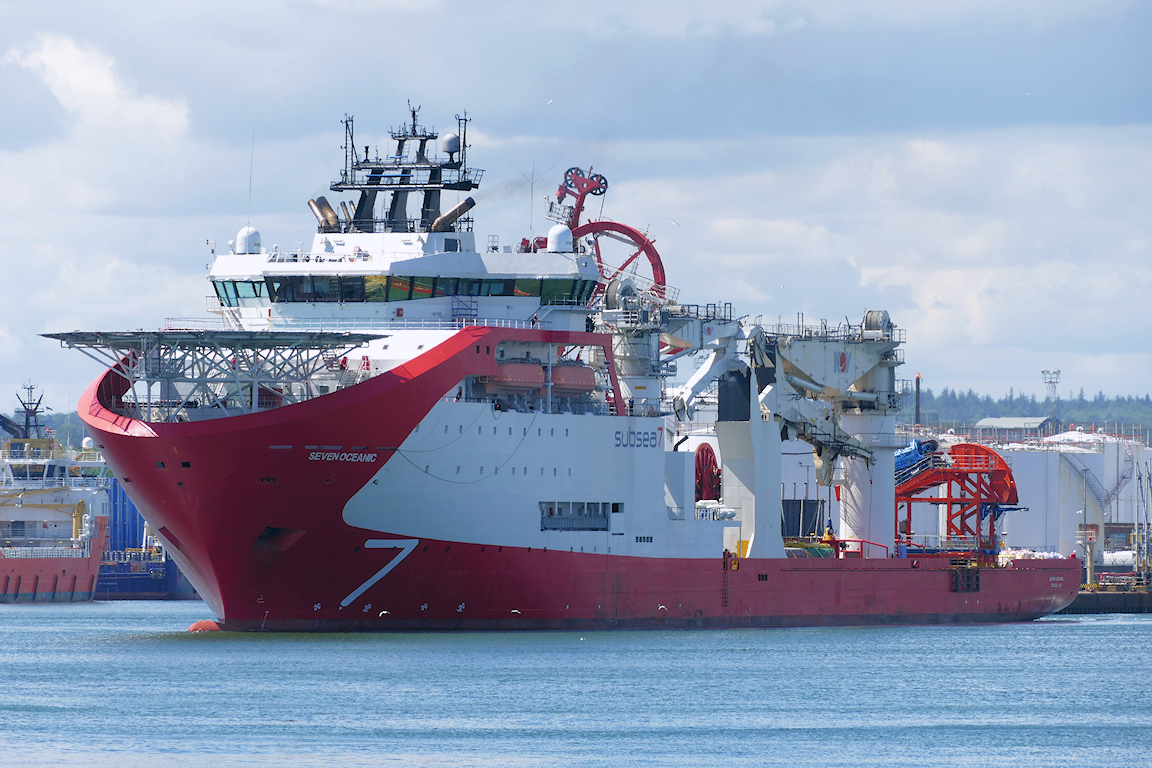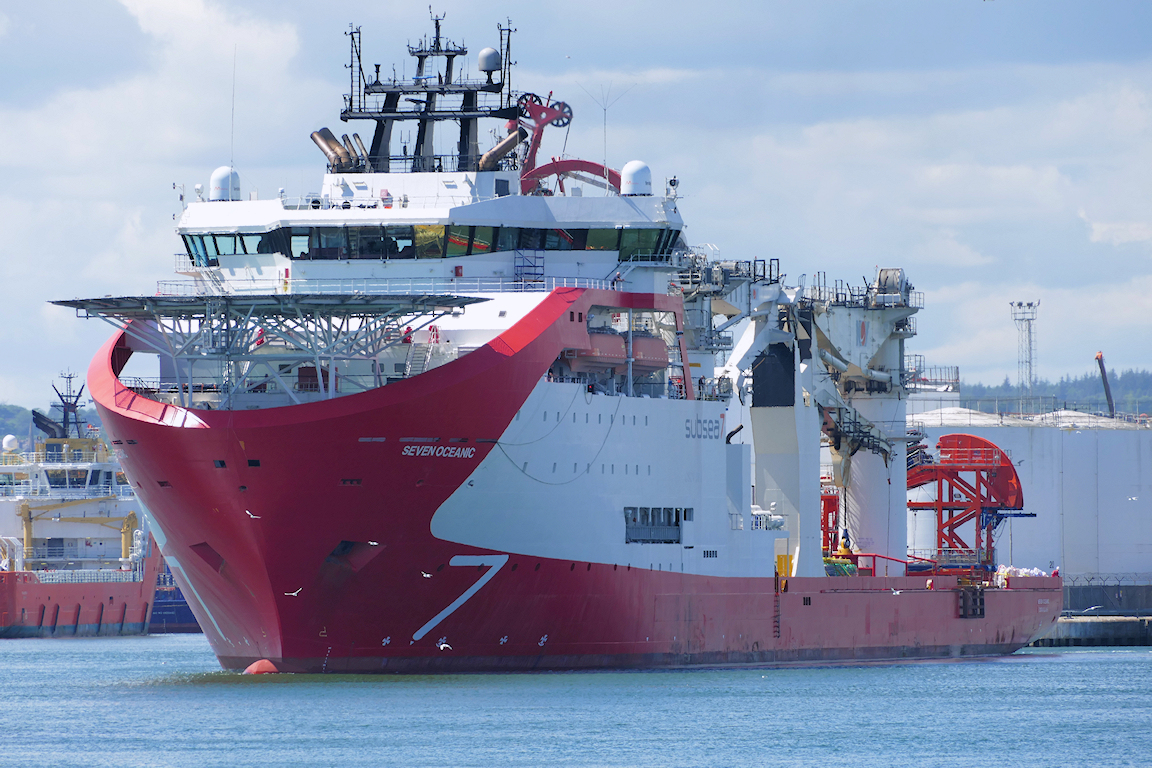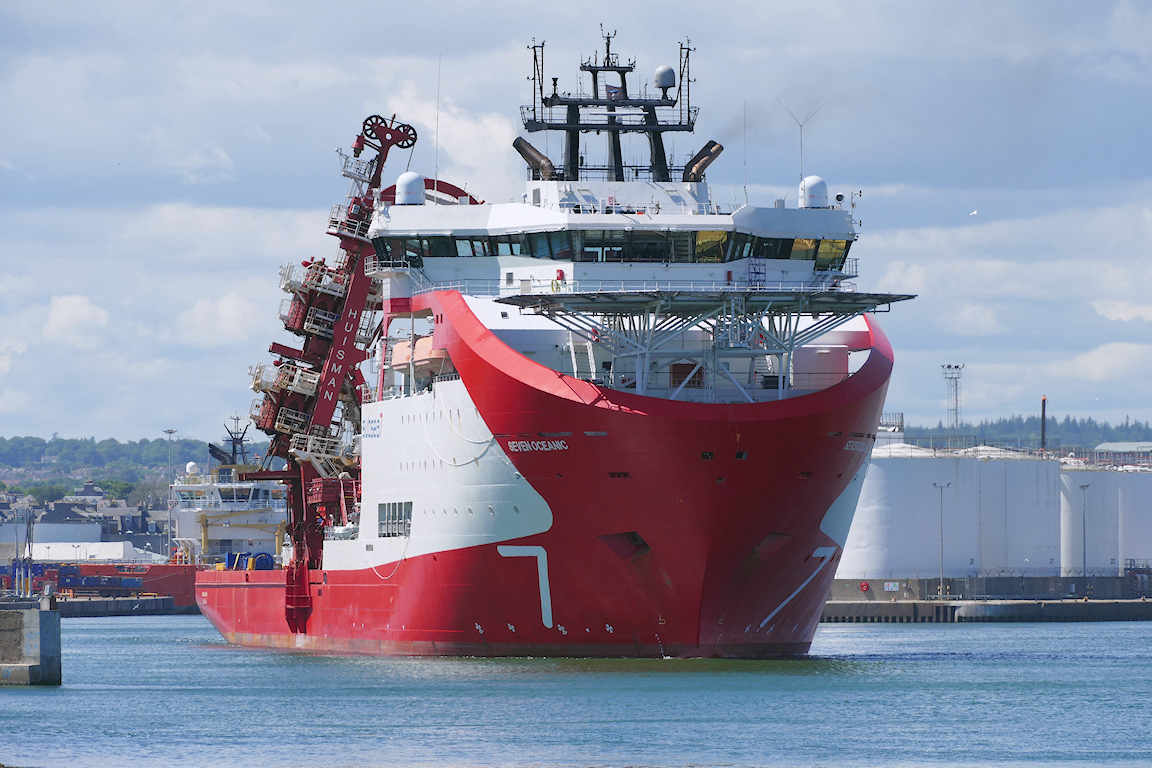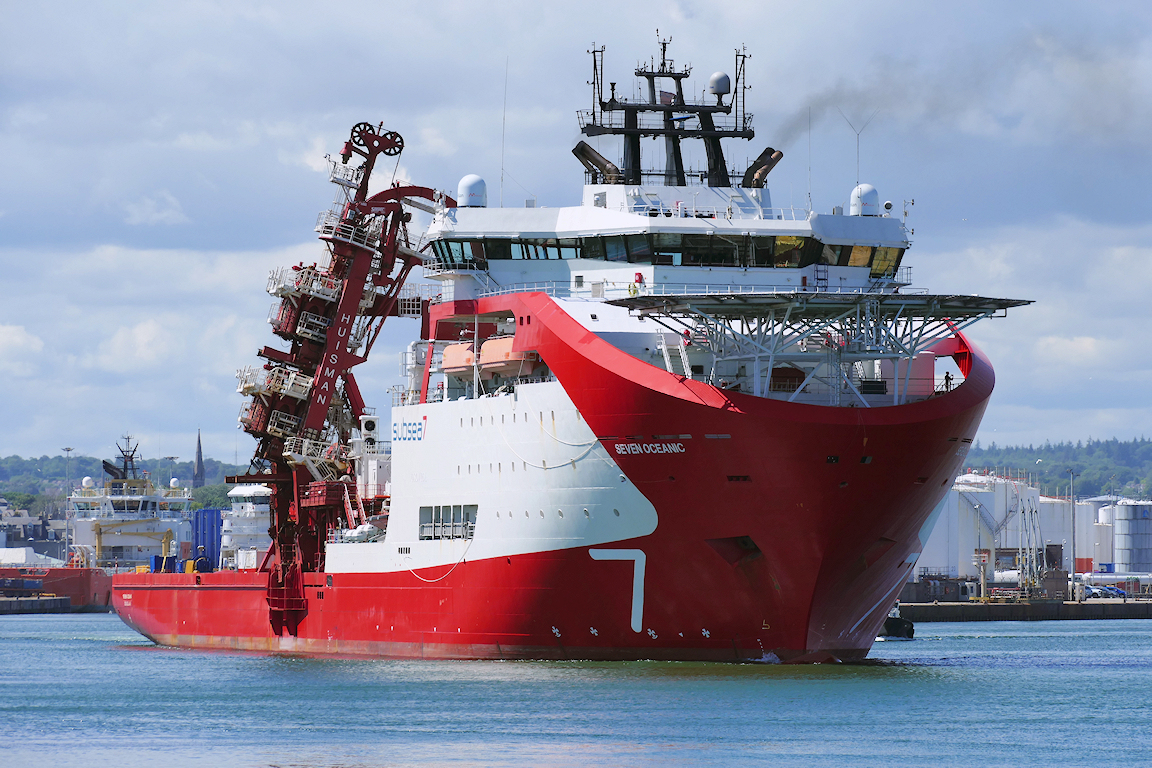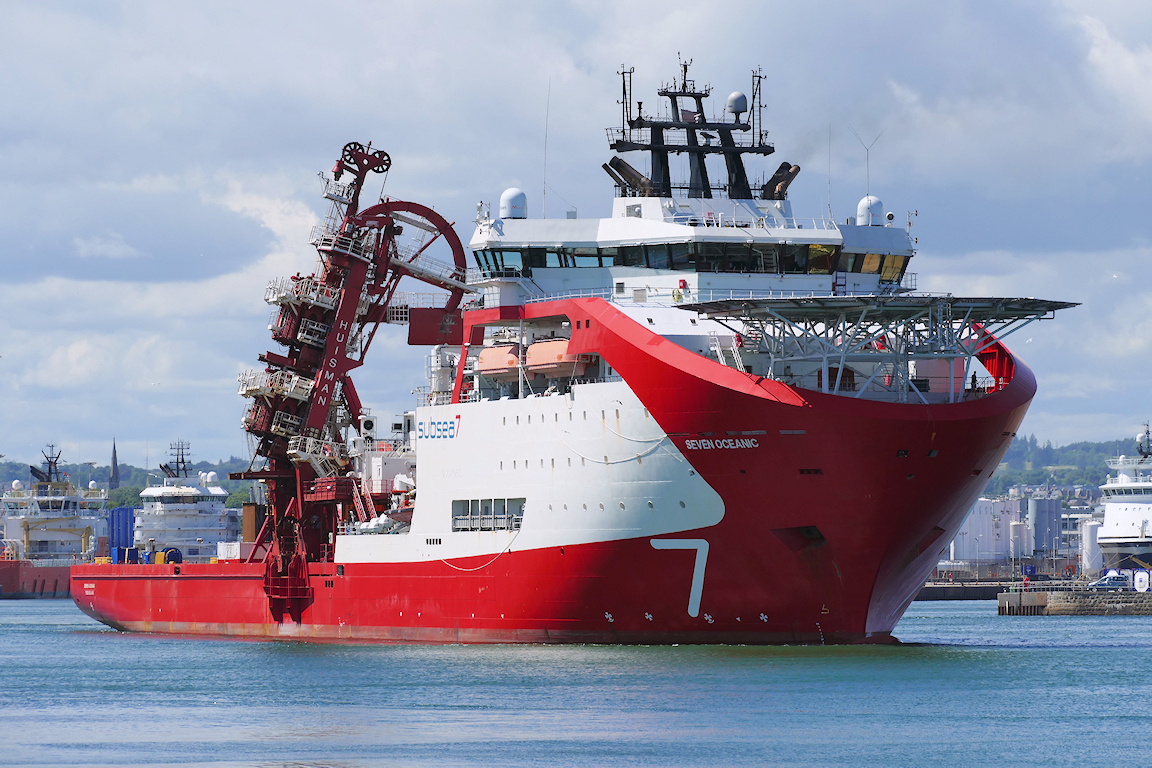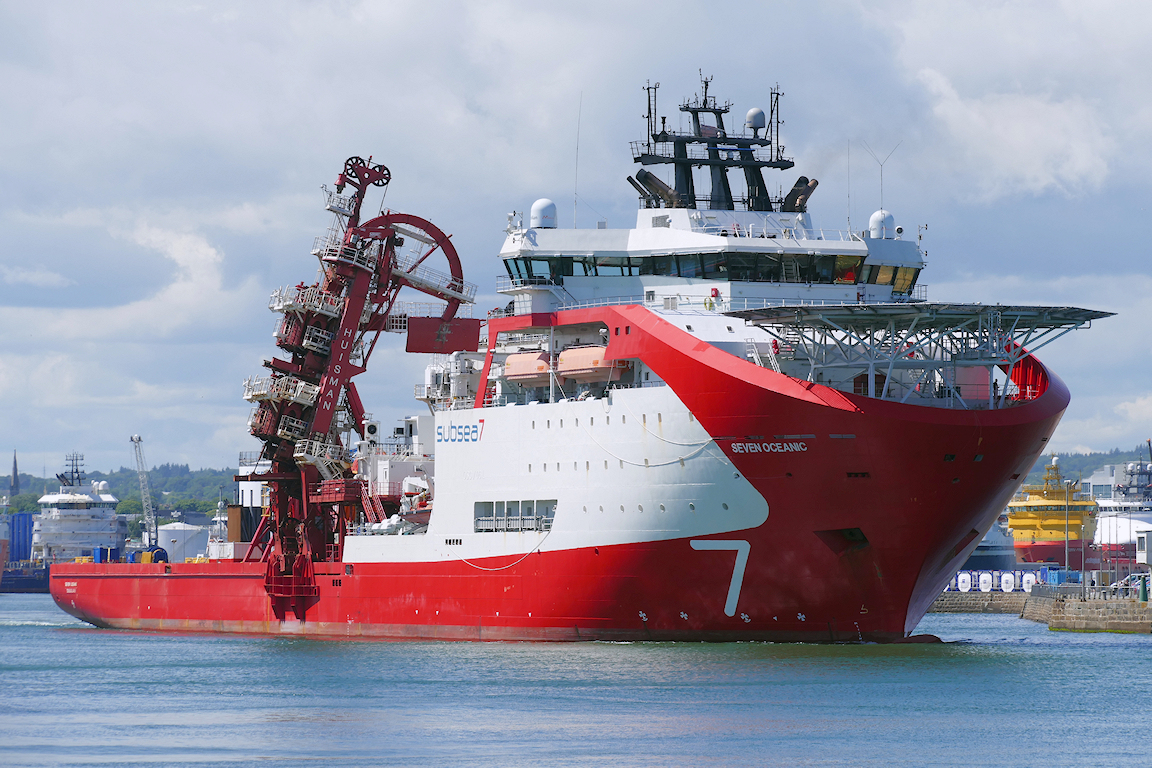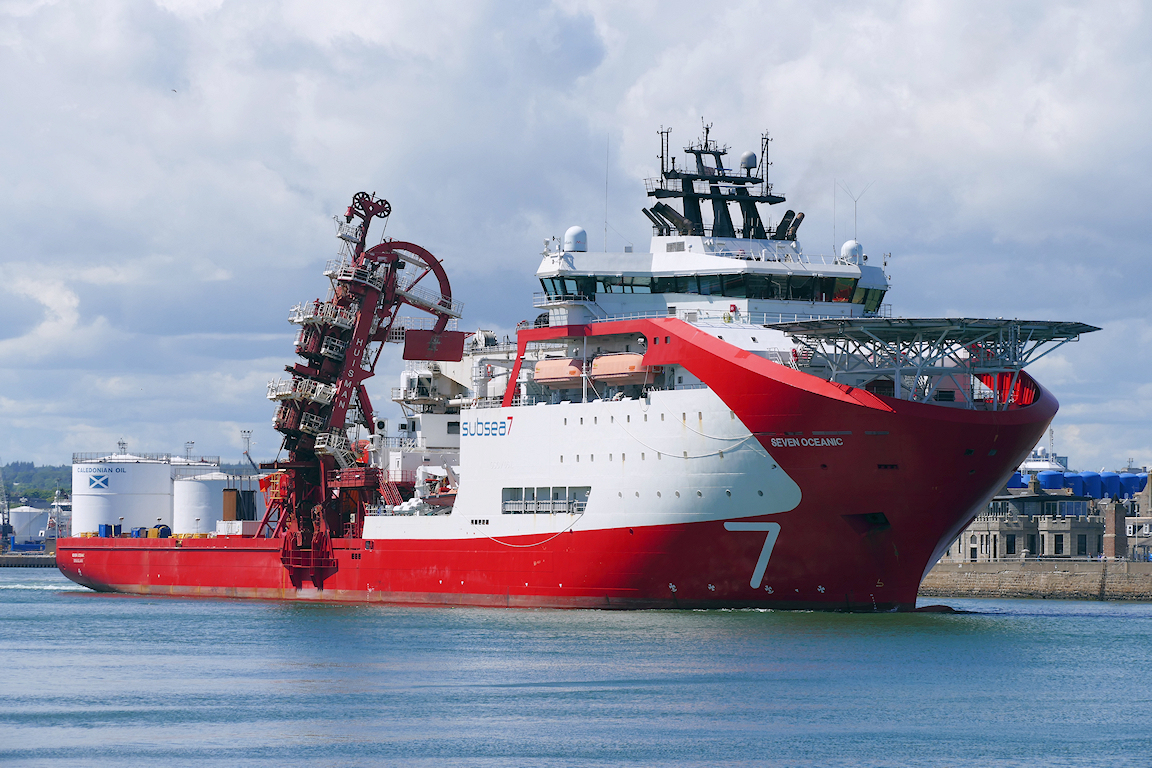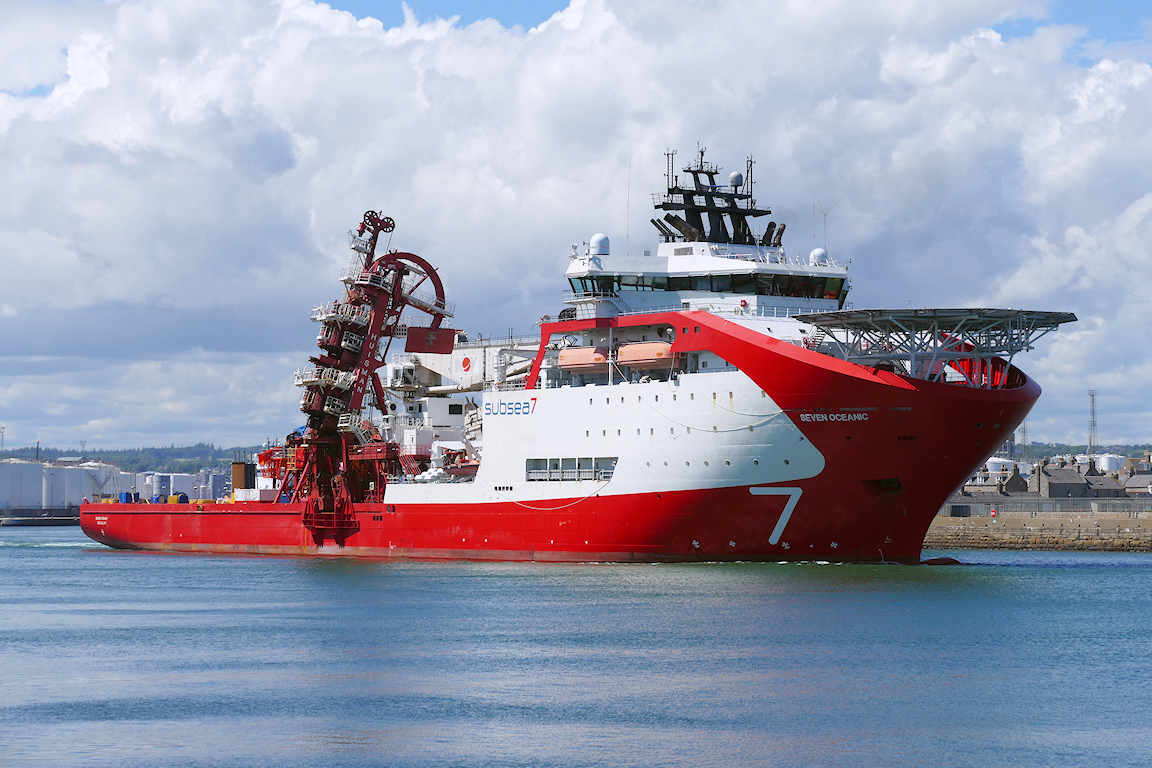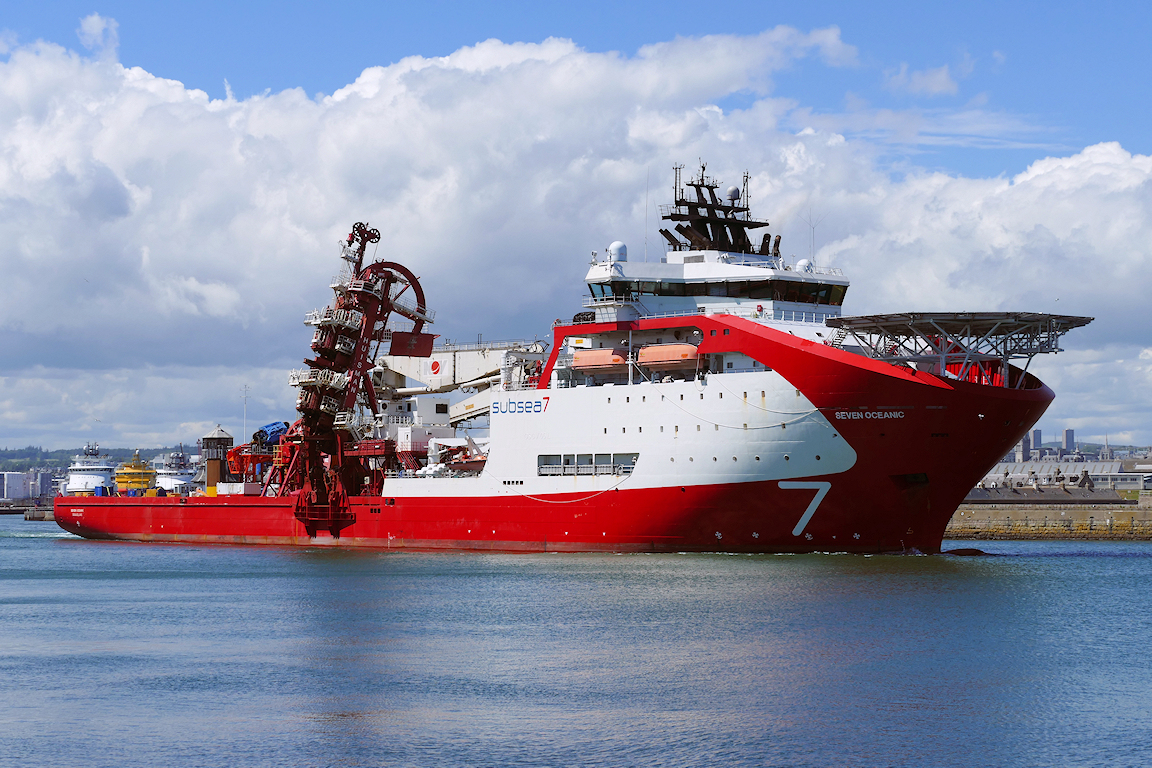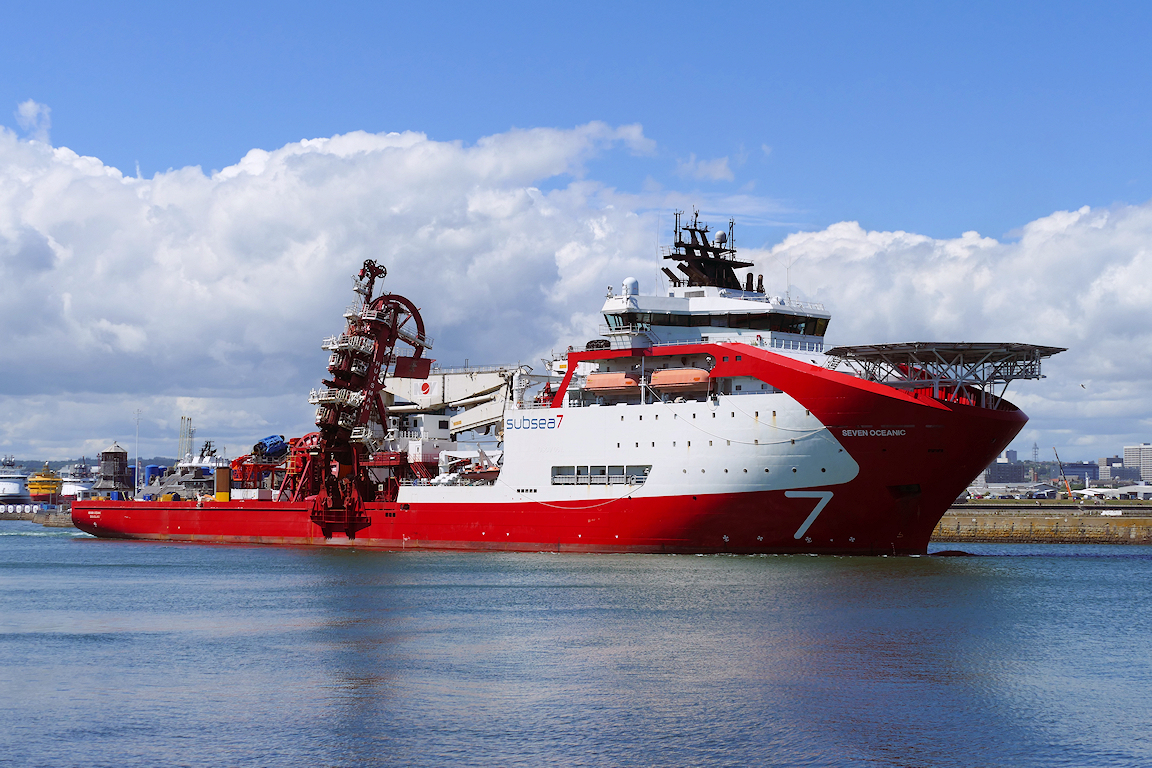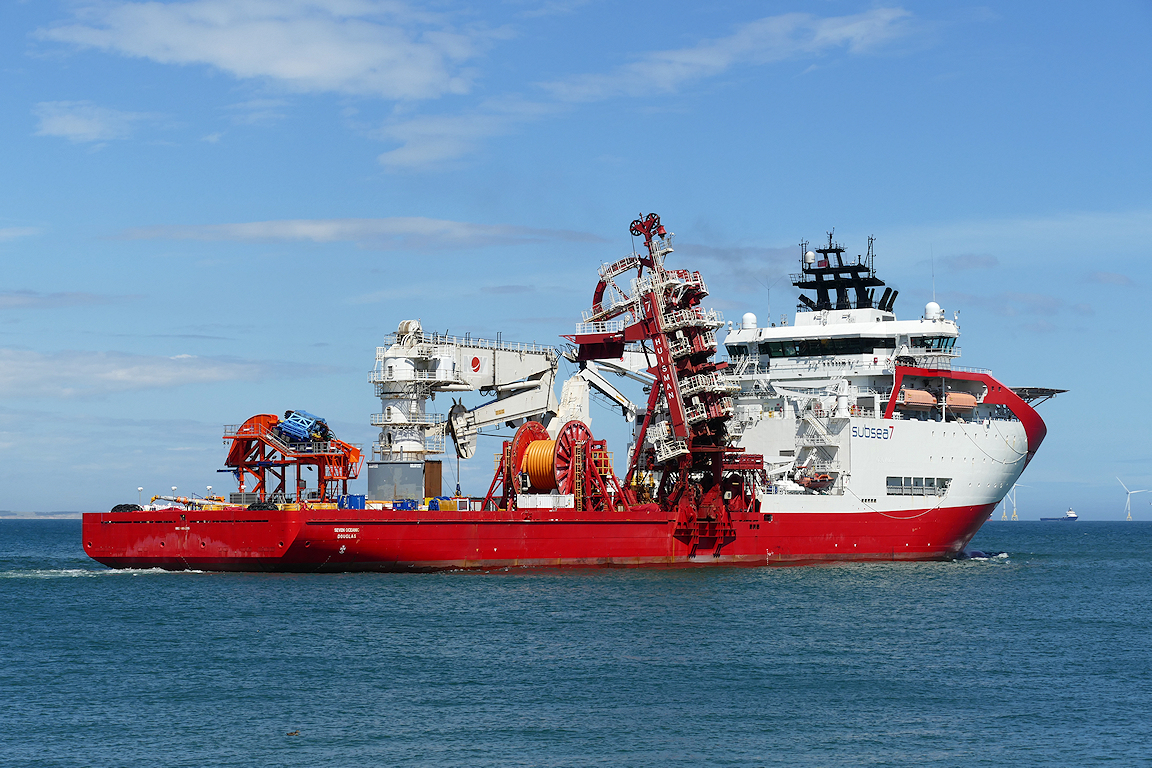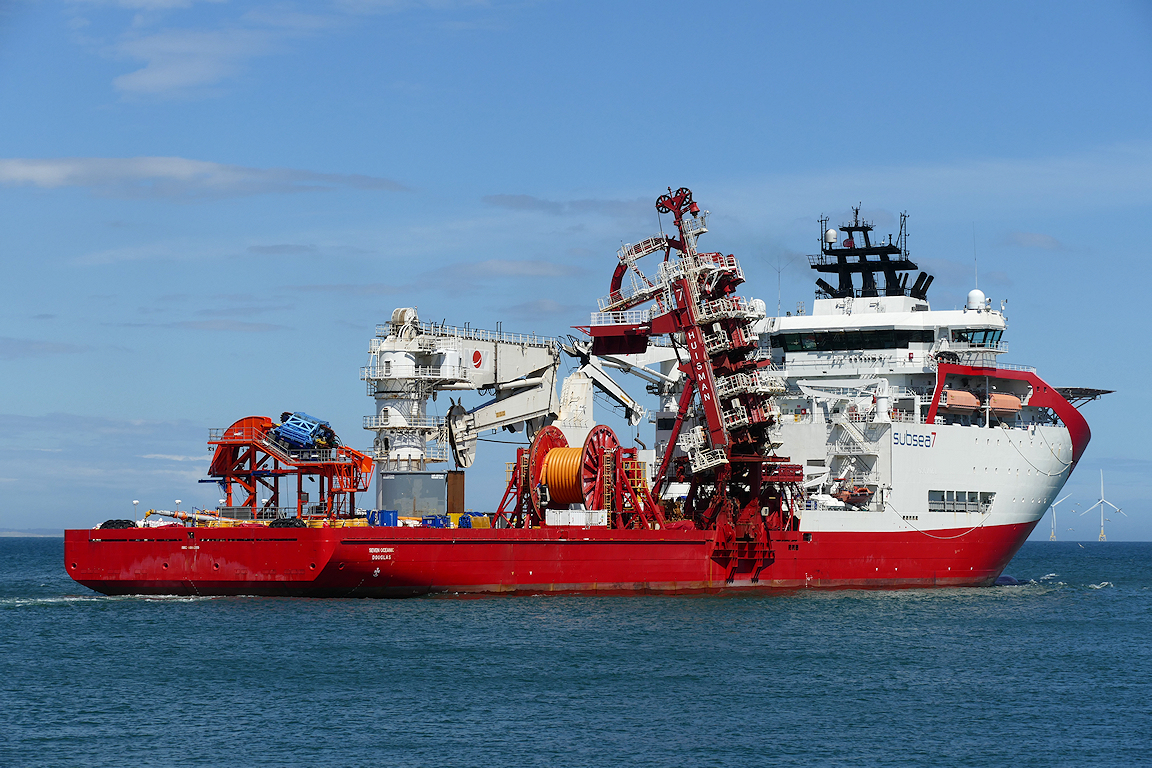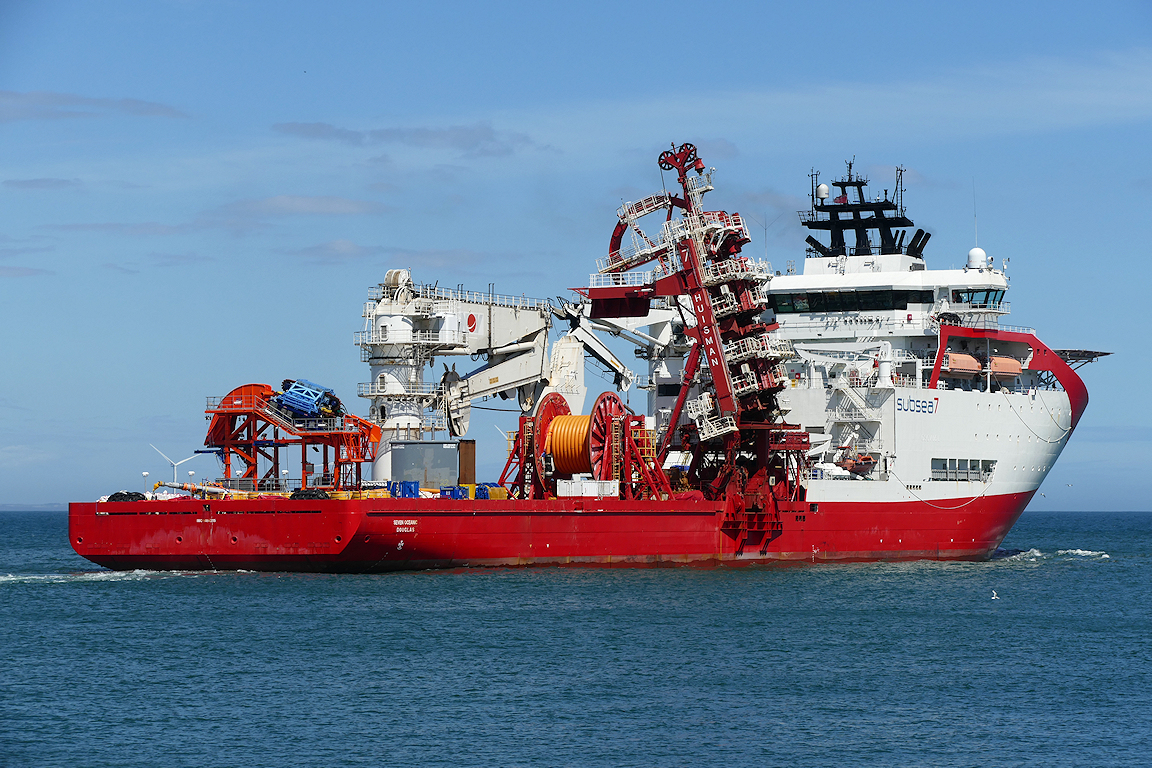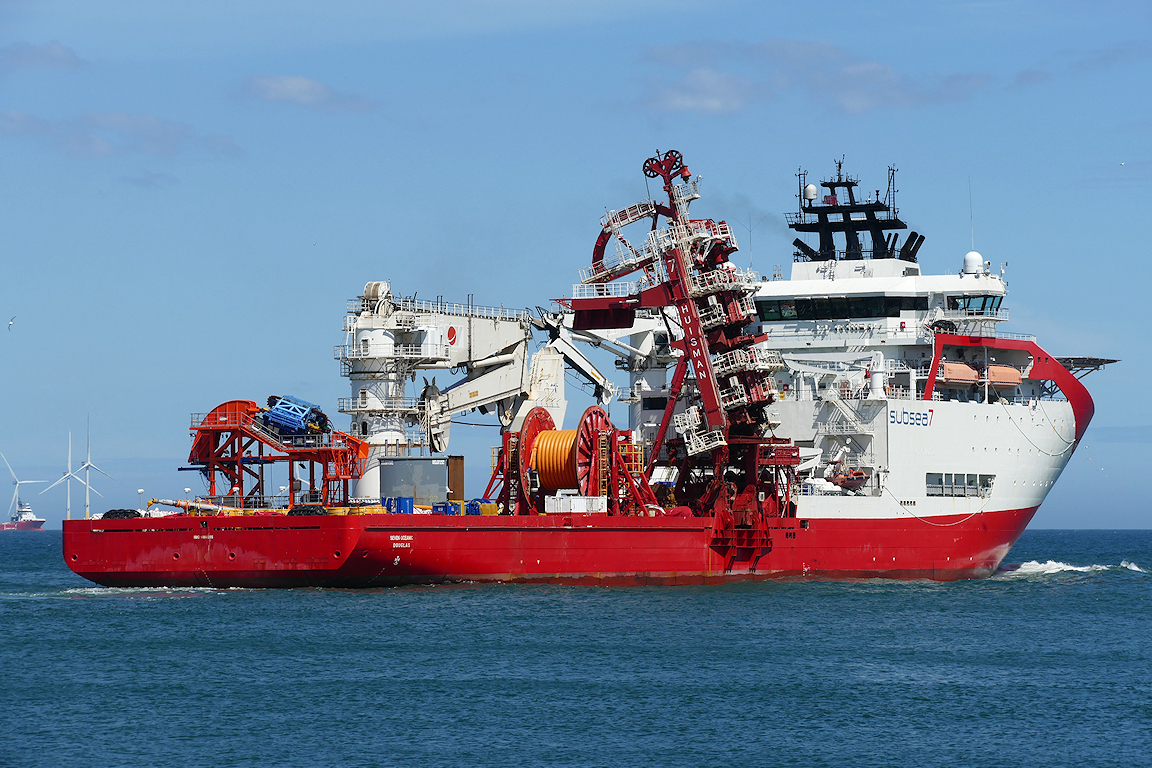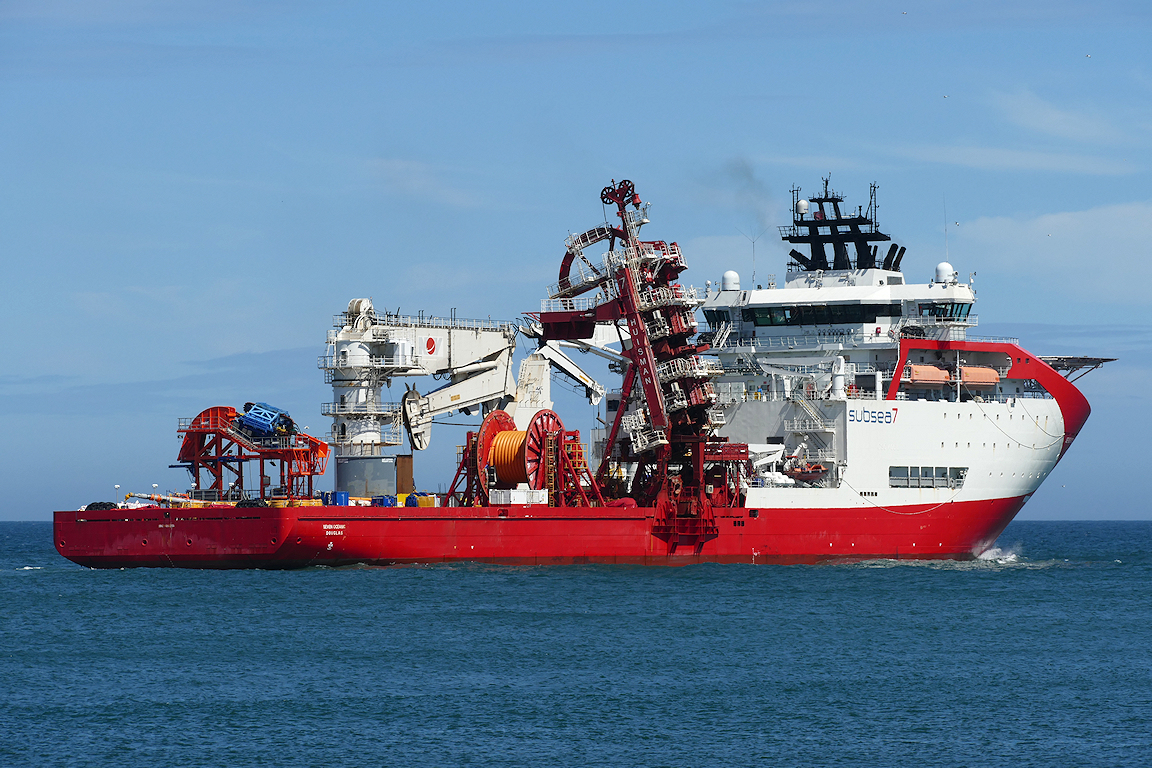 Highlight of the day as the SEVEN OCEANIC sails at 13:00.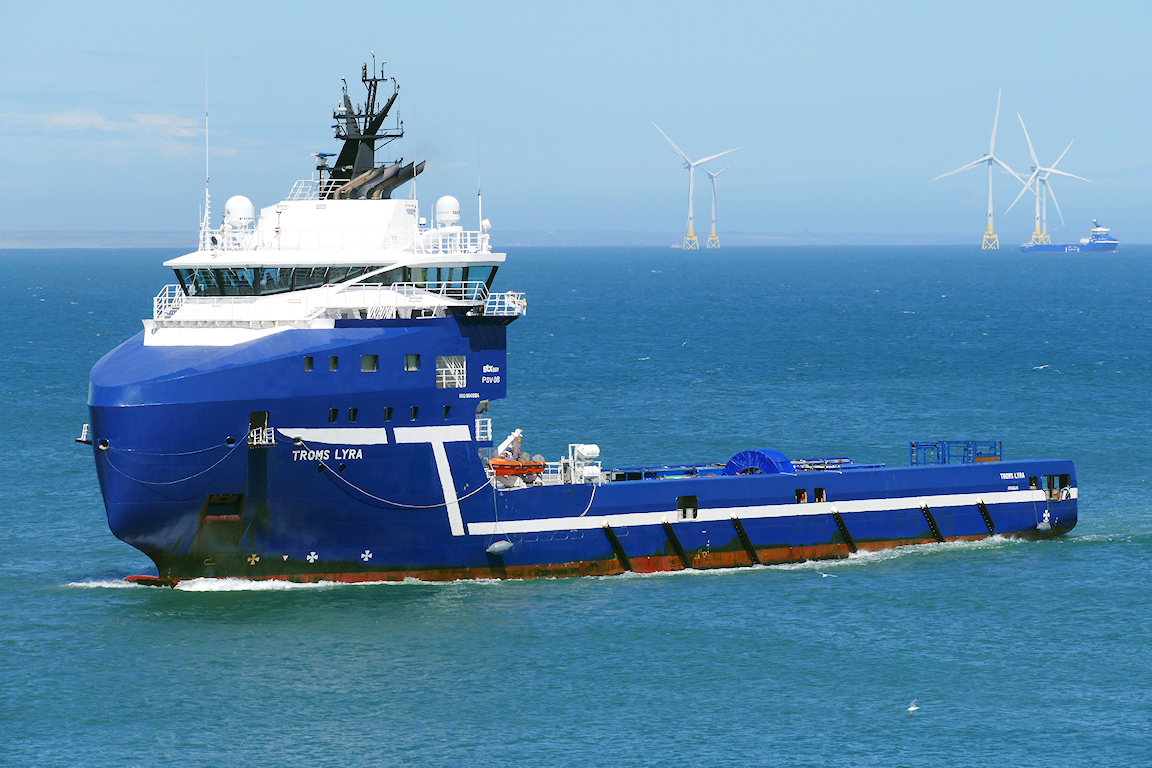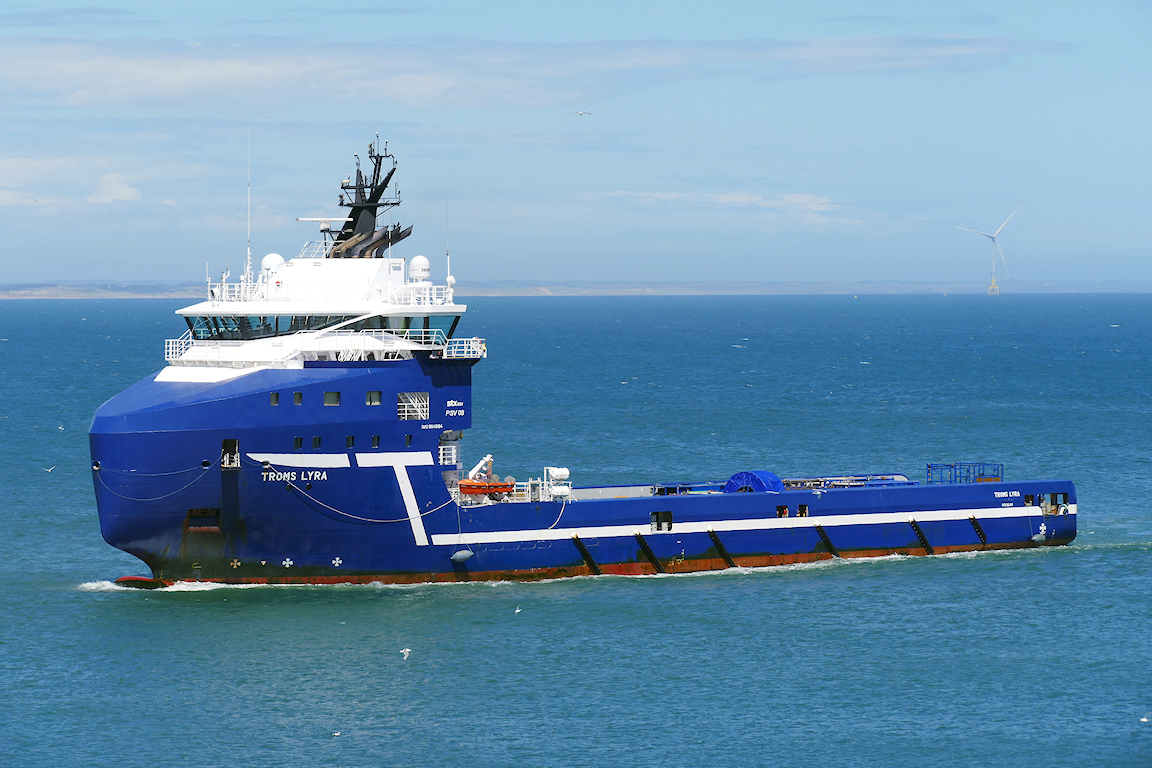 TROMS LYRA arrives at 13:30…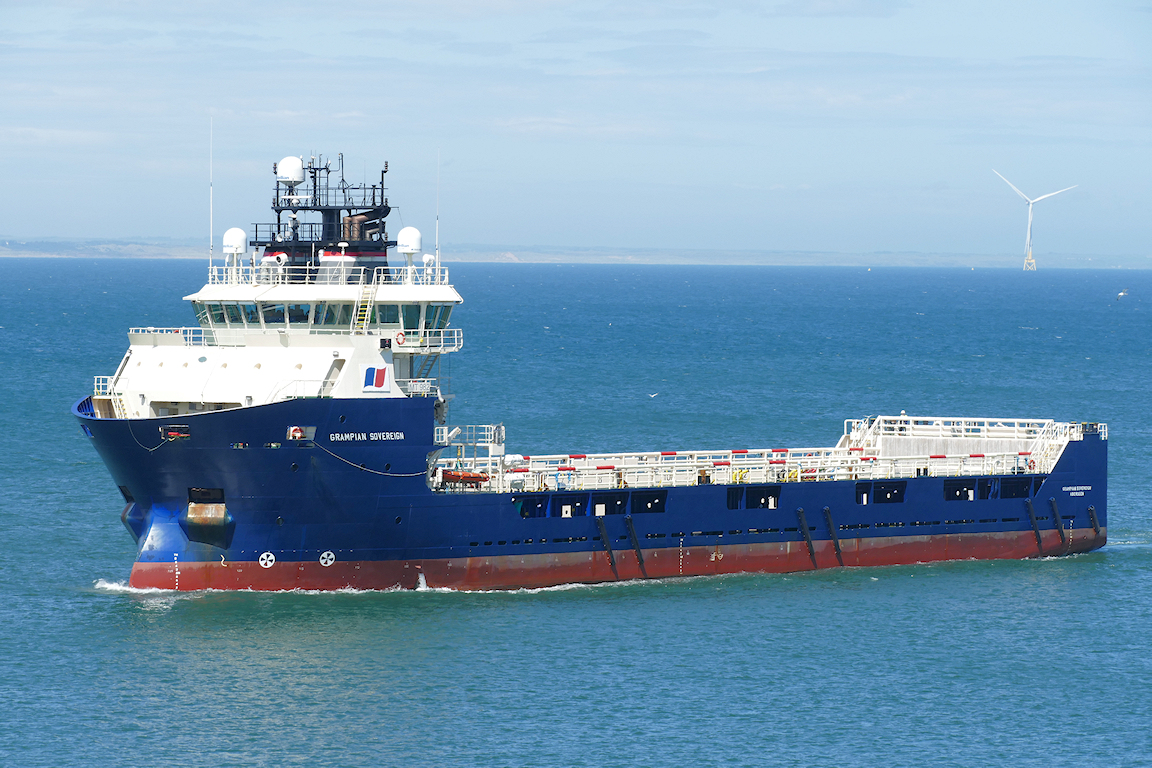 … with GRAMPIAN SOVEREIGN returning an hour later.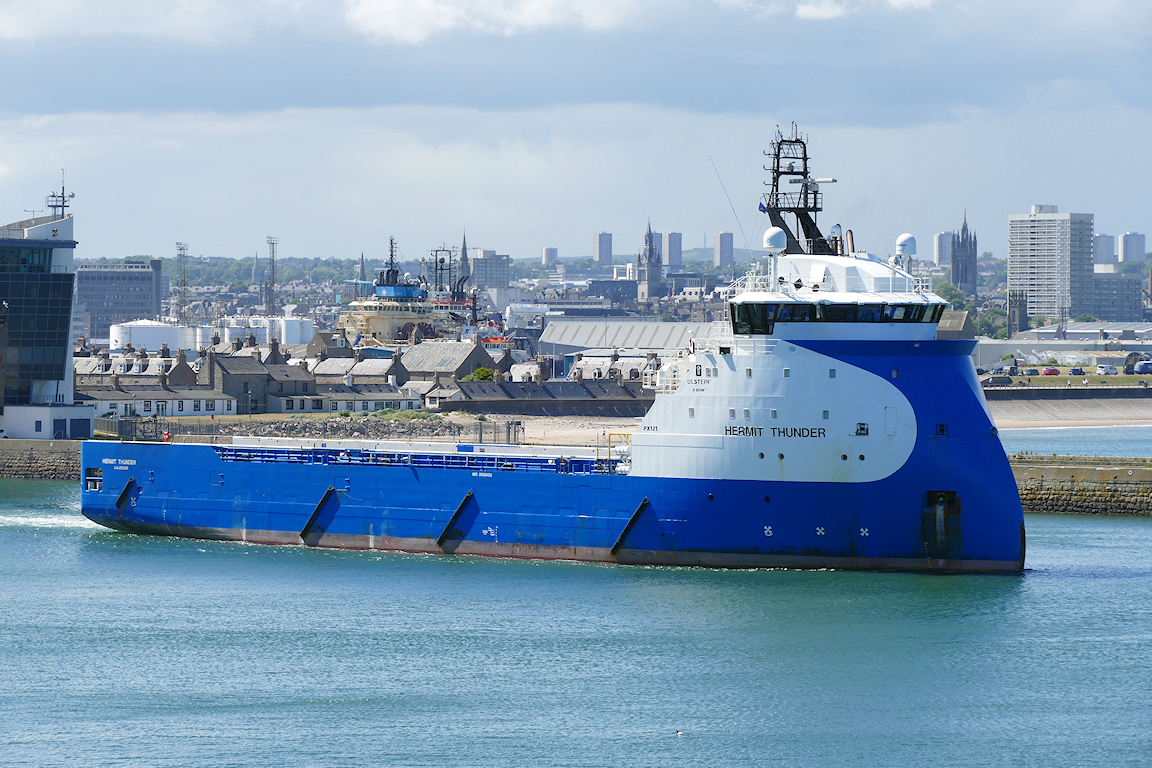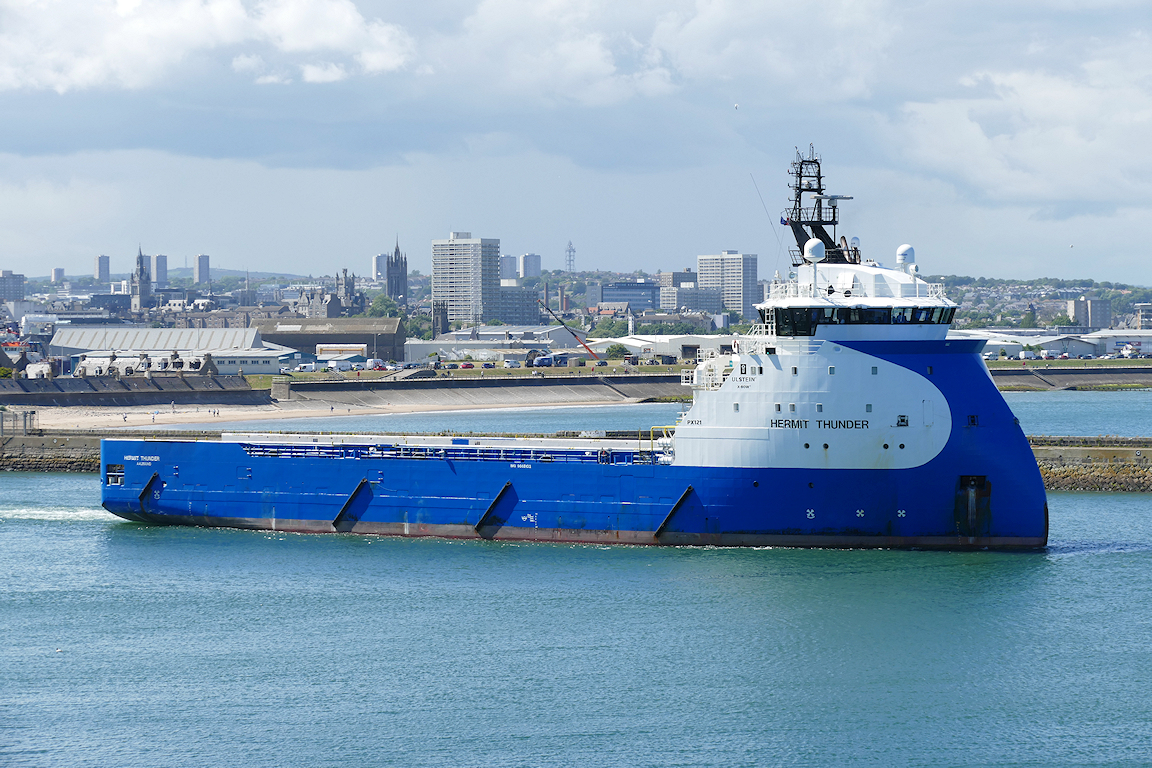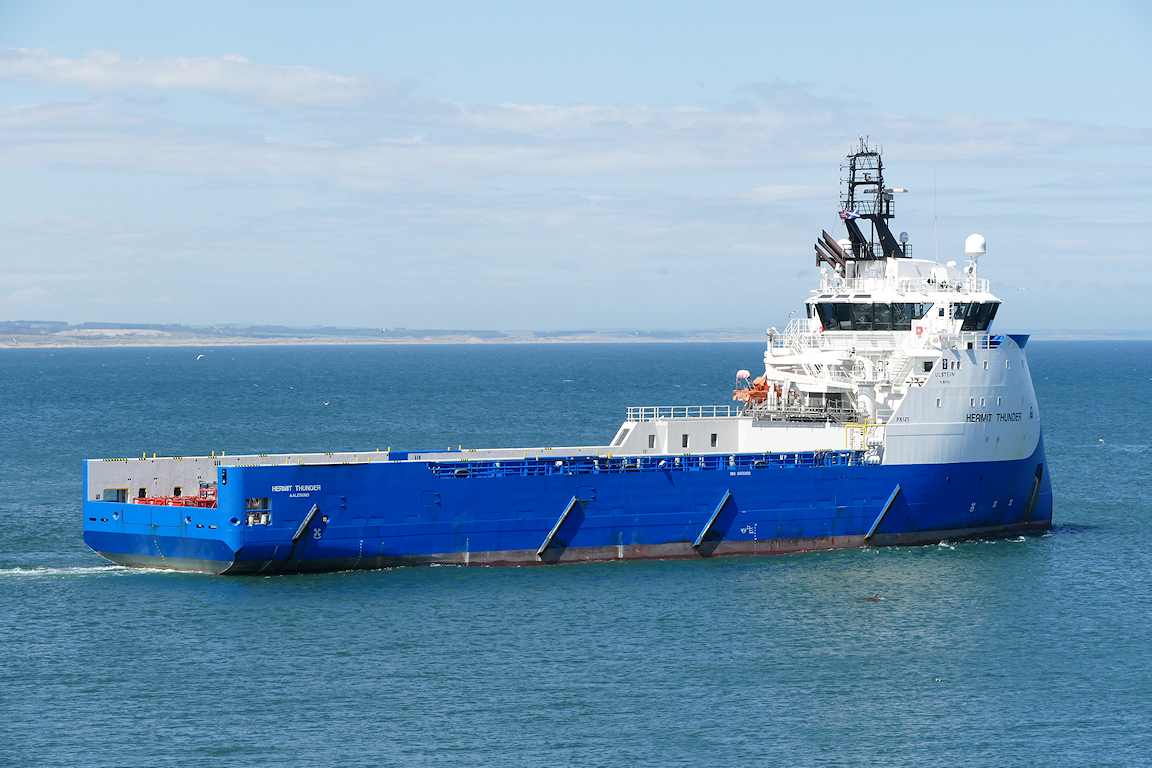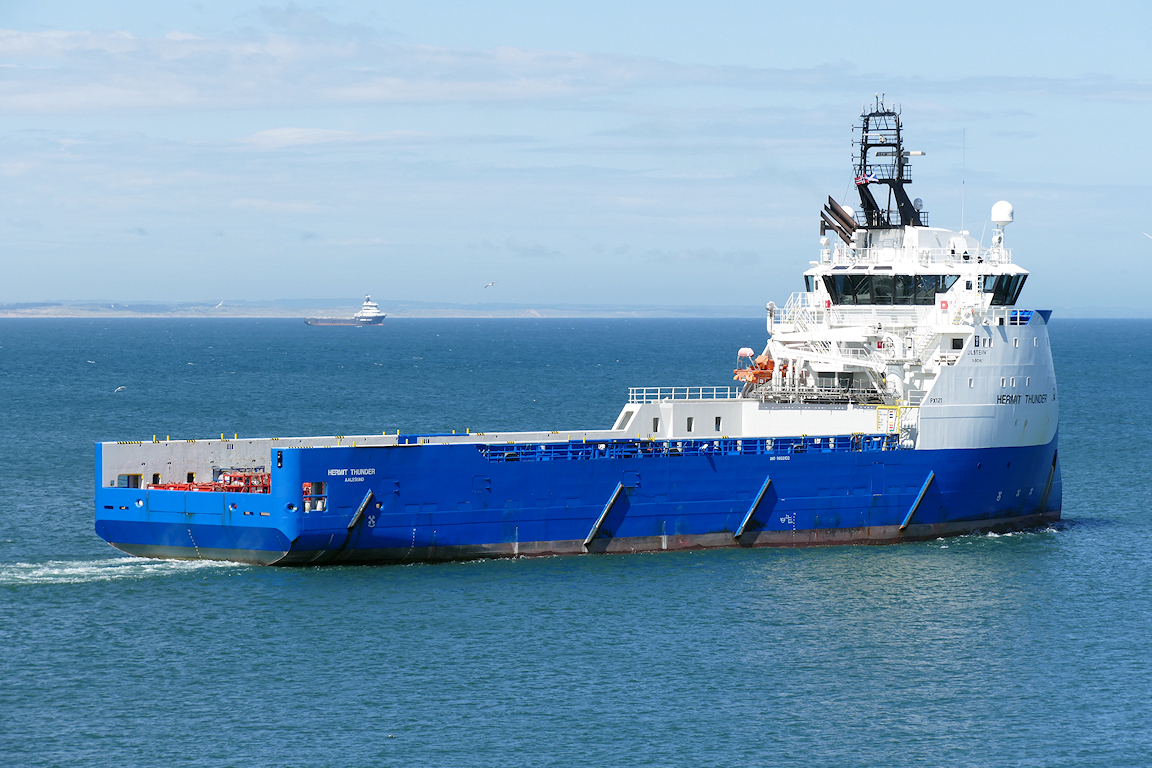 A quick turnaround for HERMIT THUNDER as she sails at 14:54.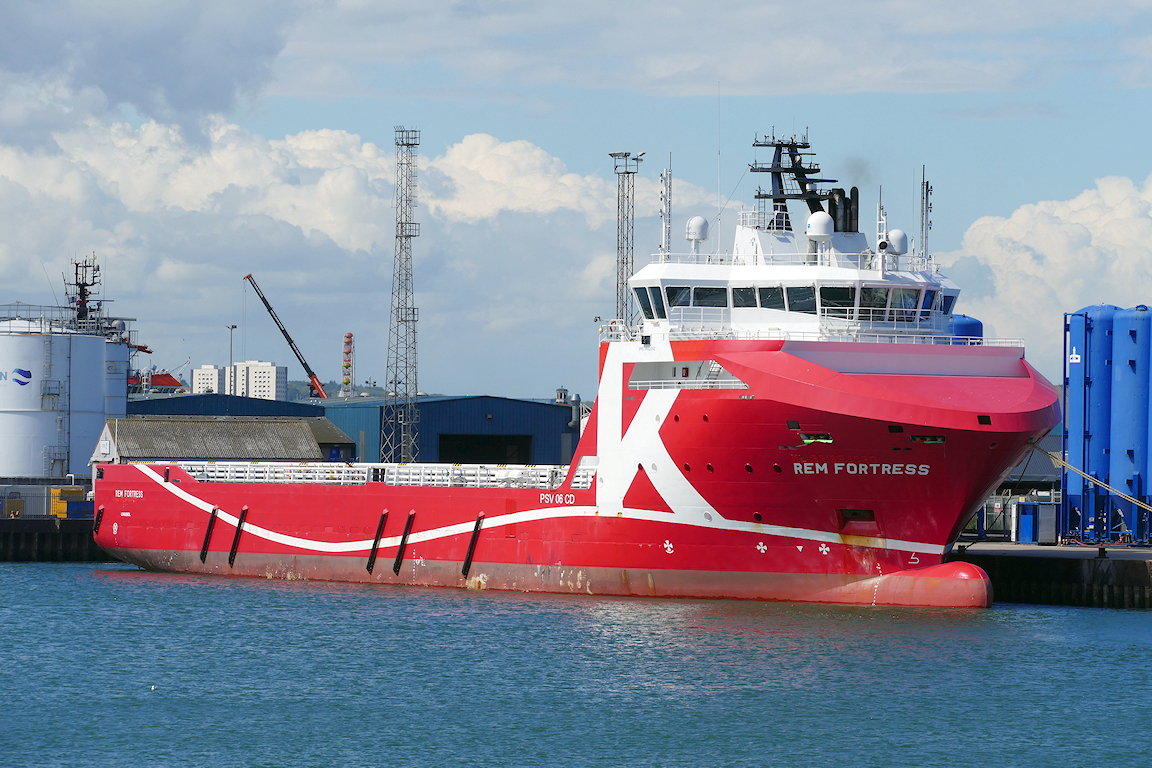 REM FORTRESS catches the late afternoon sun, still berthed at Pocra quay.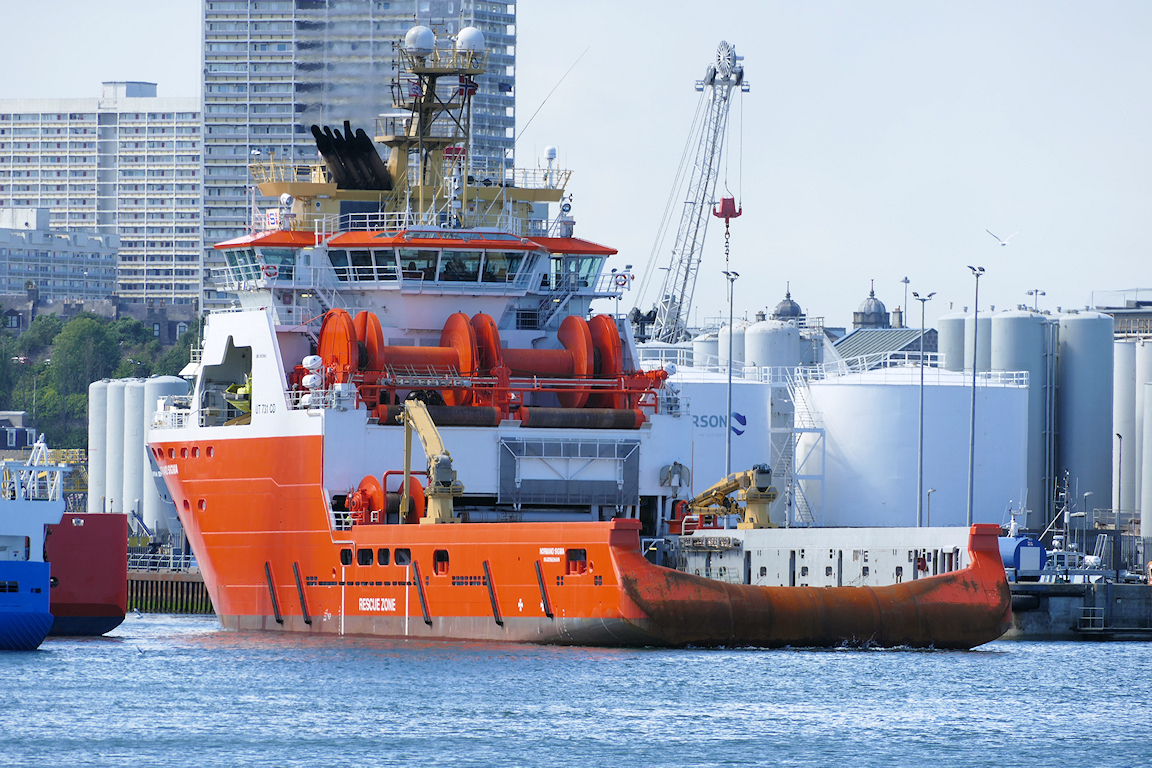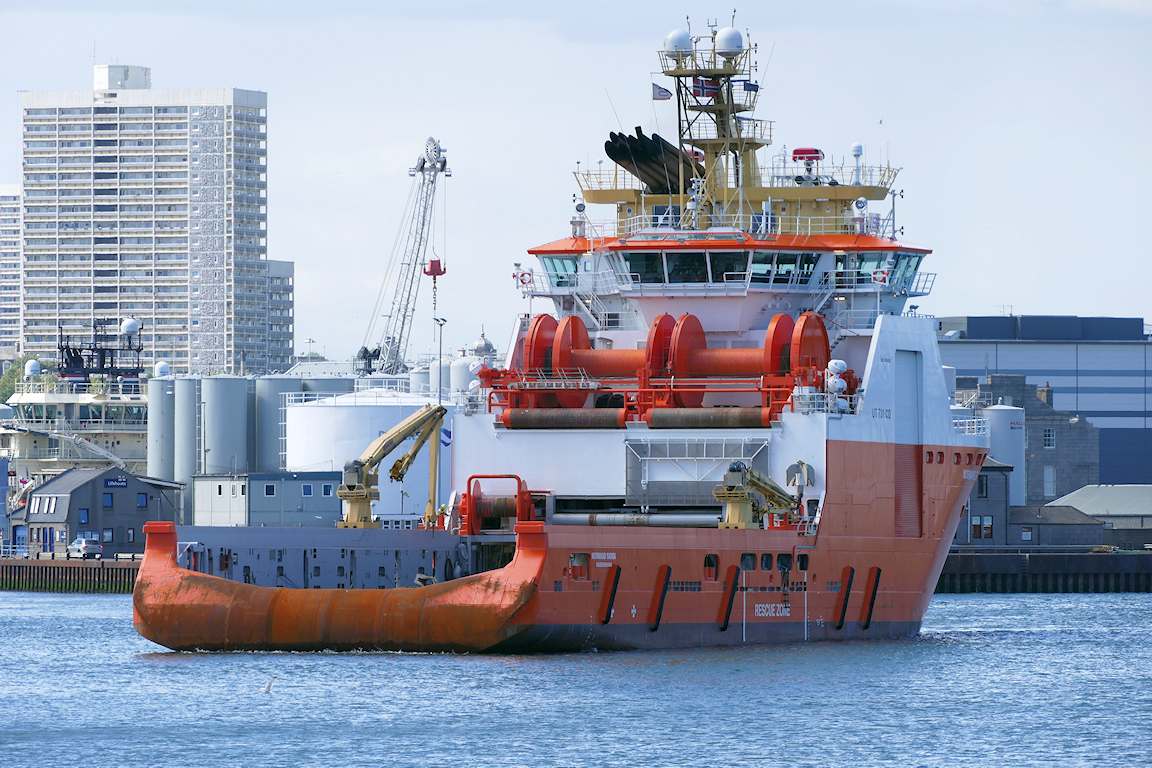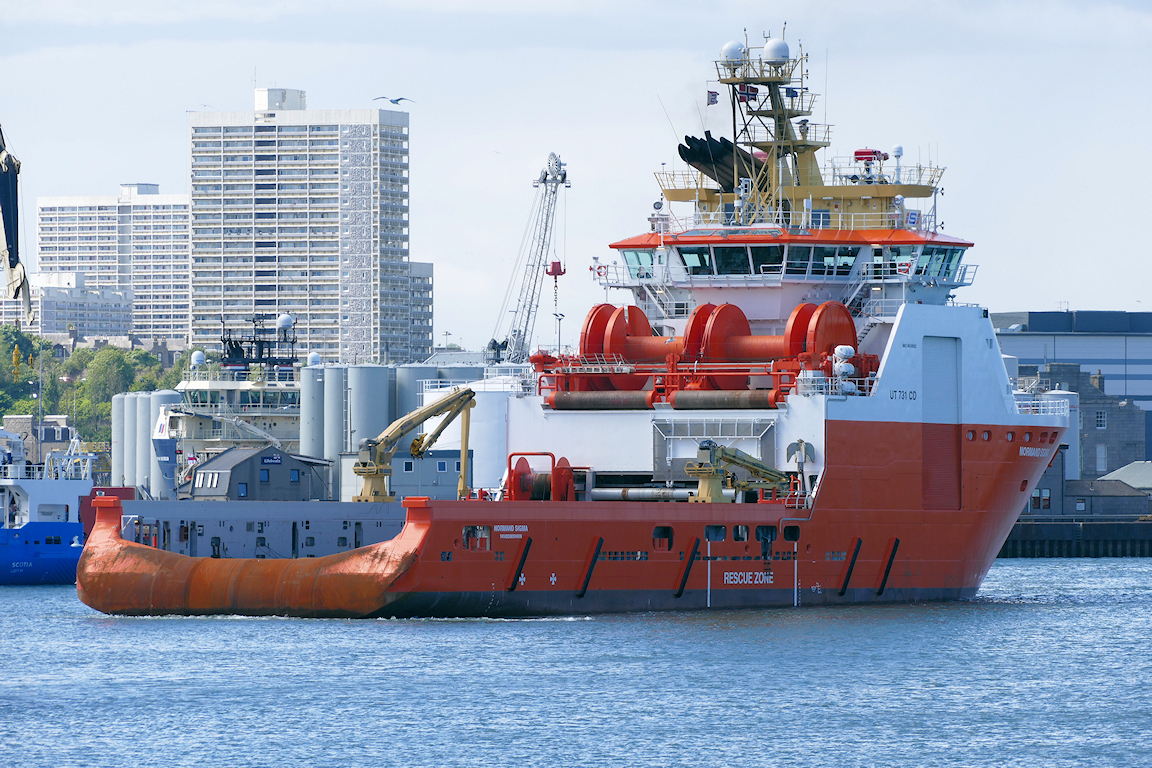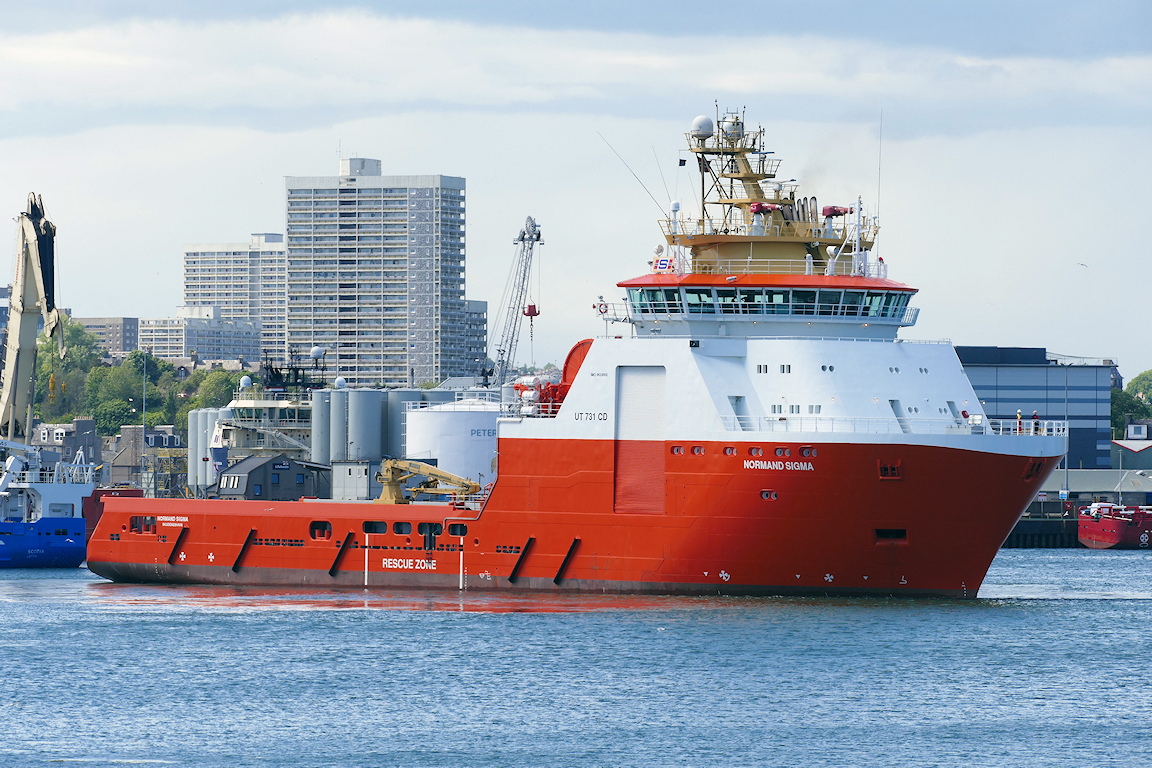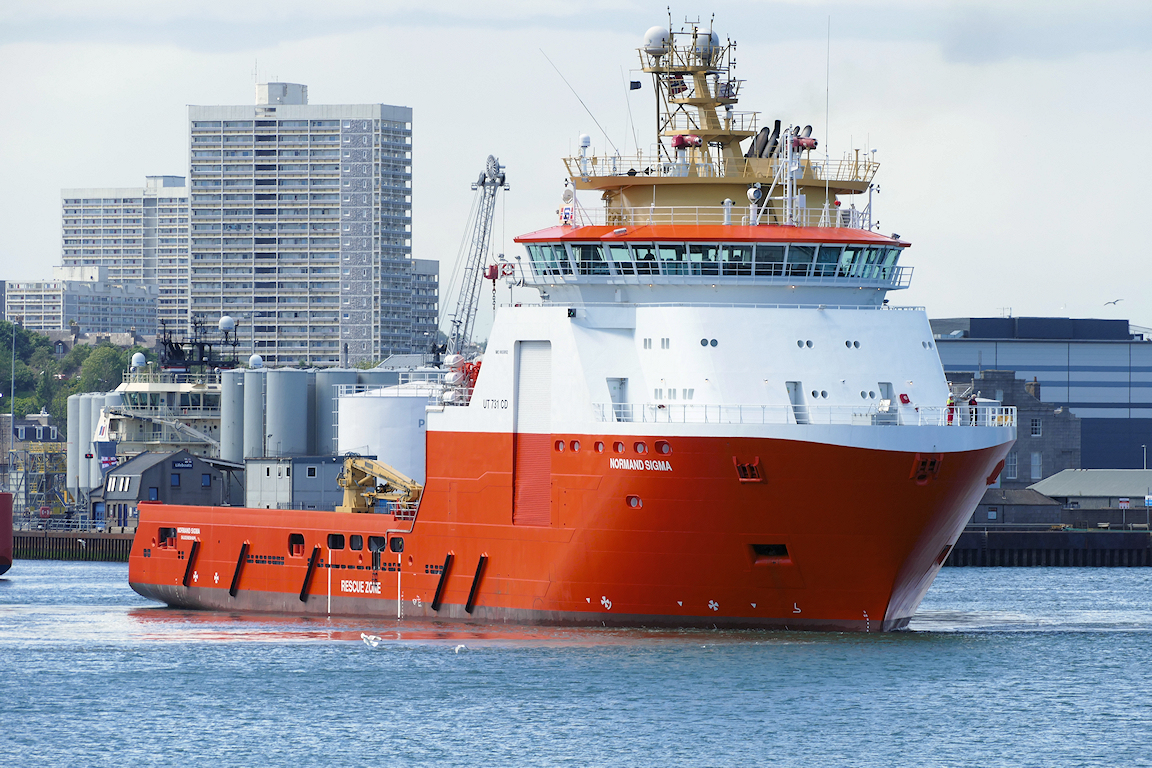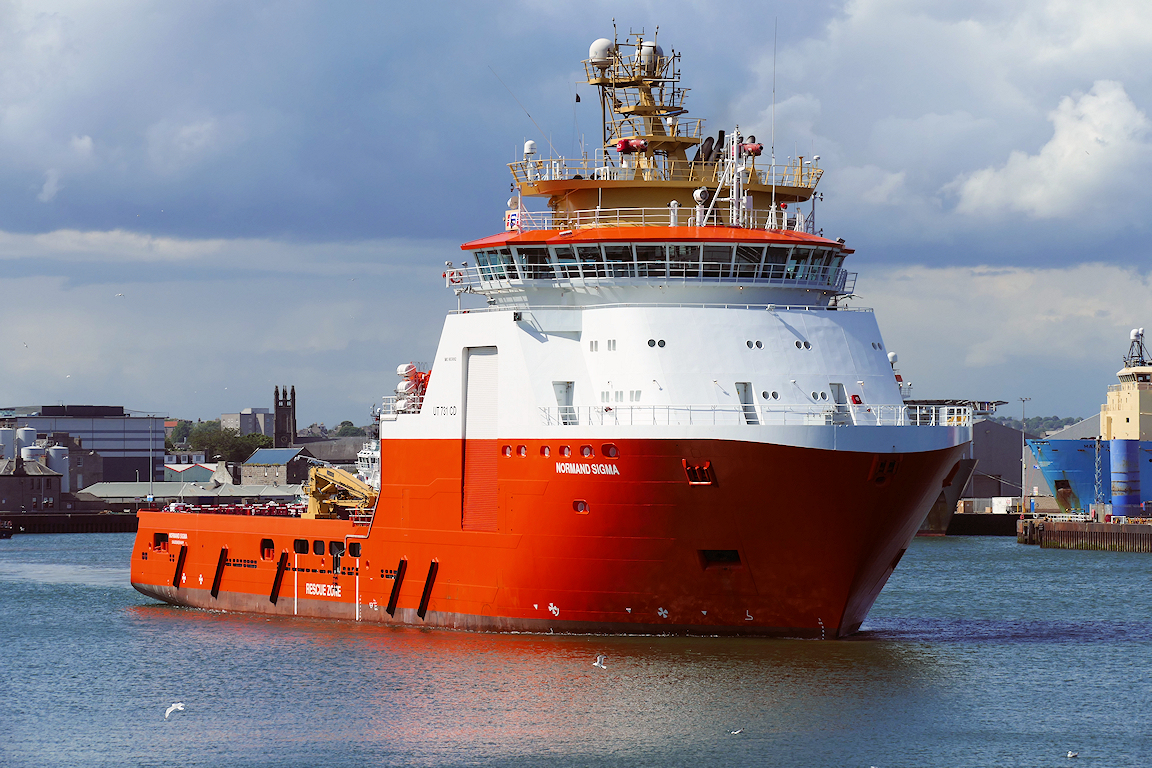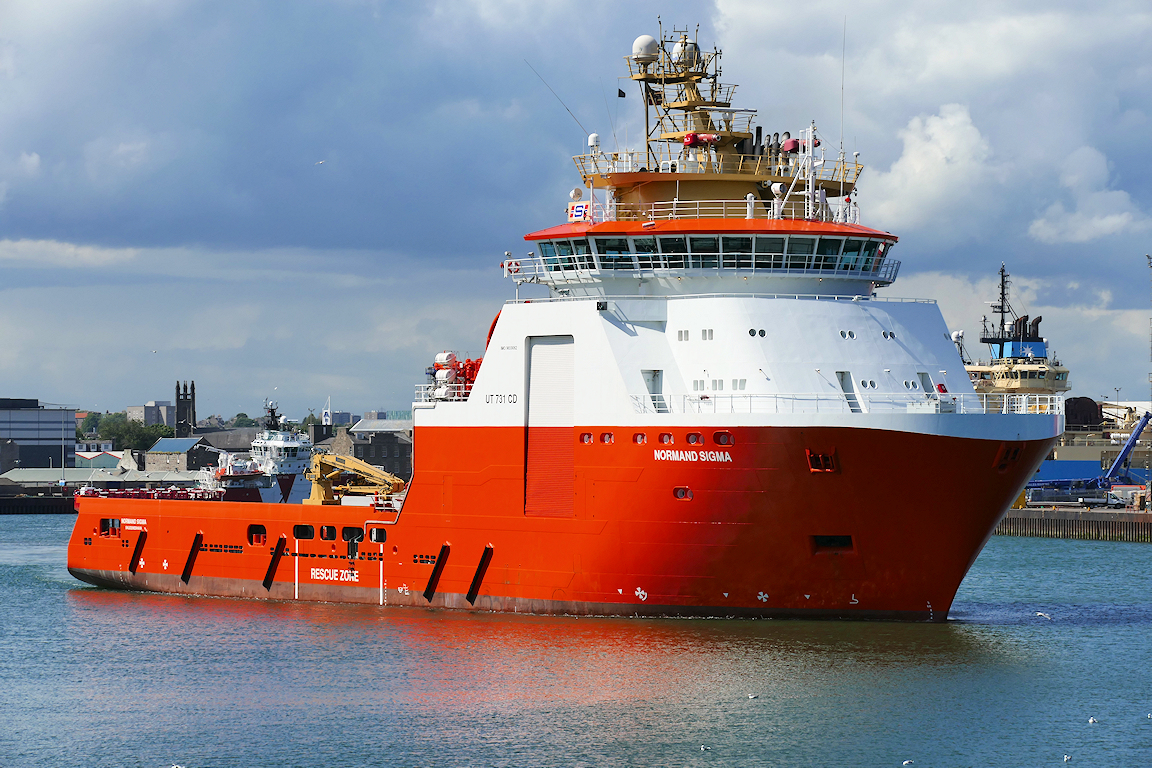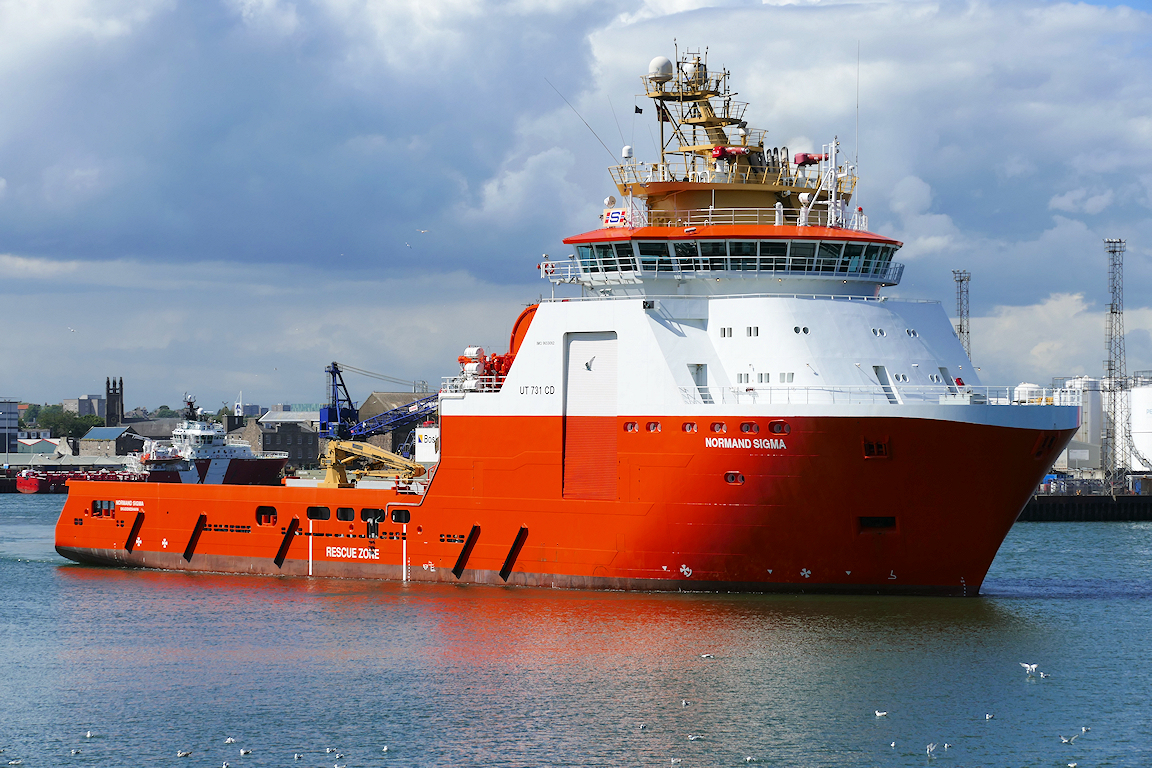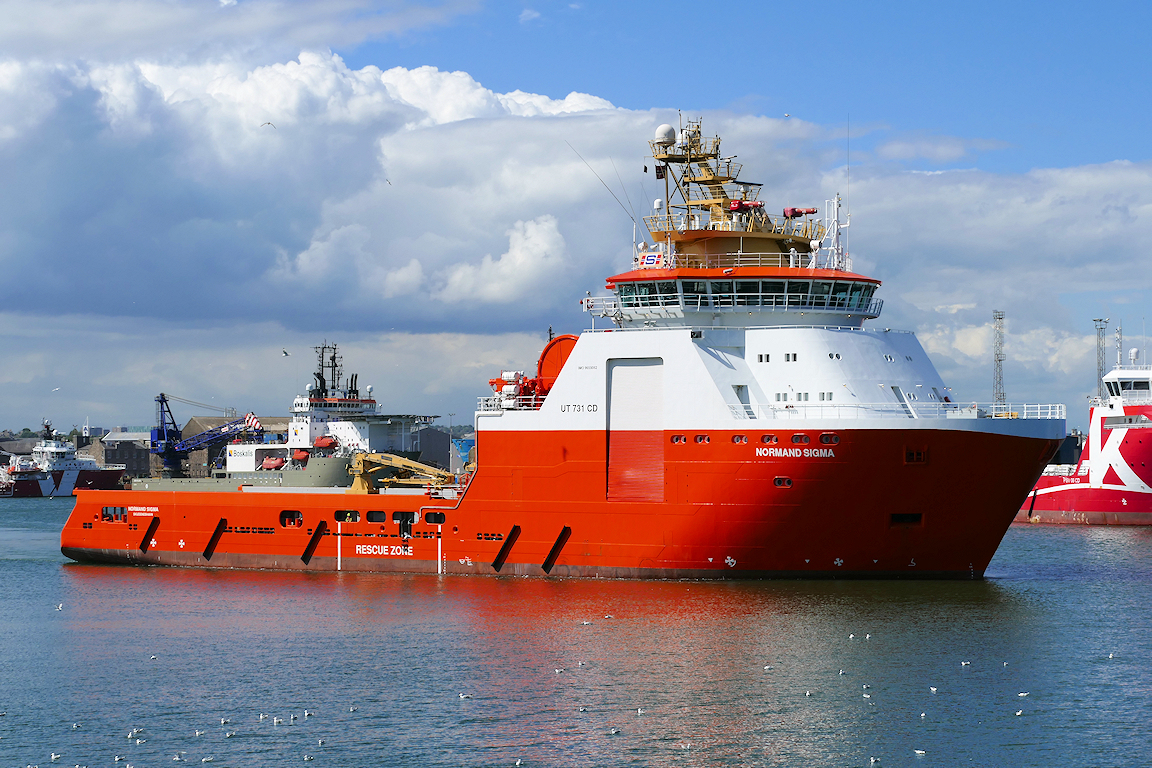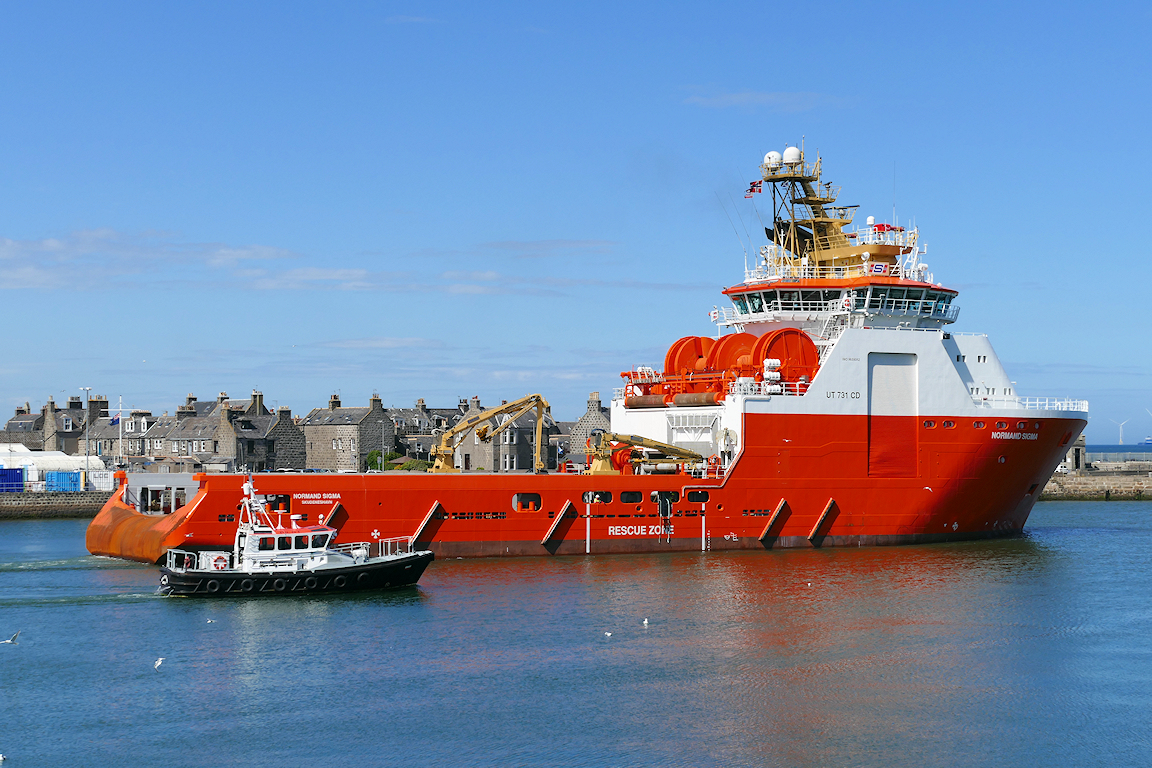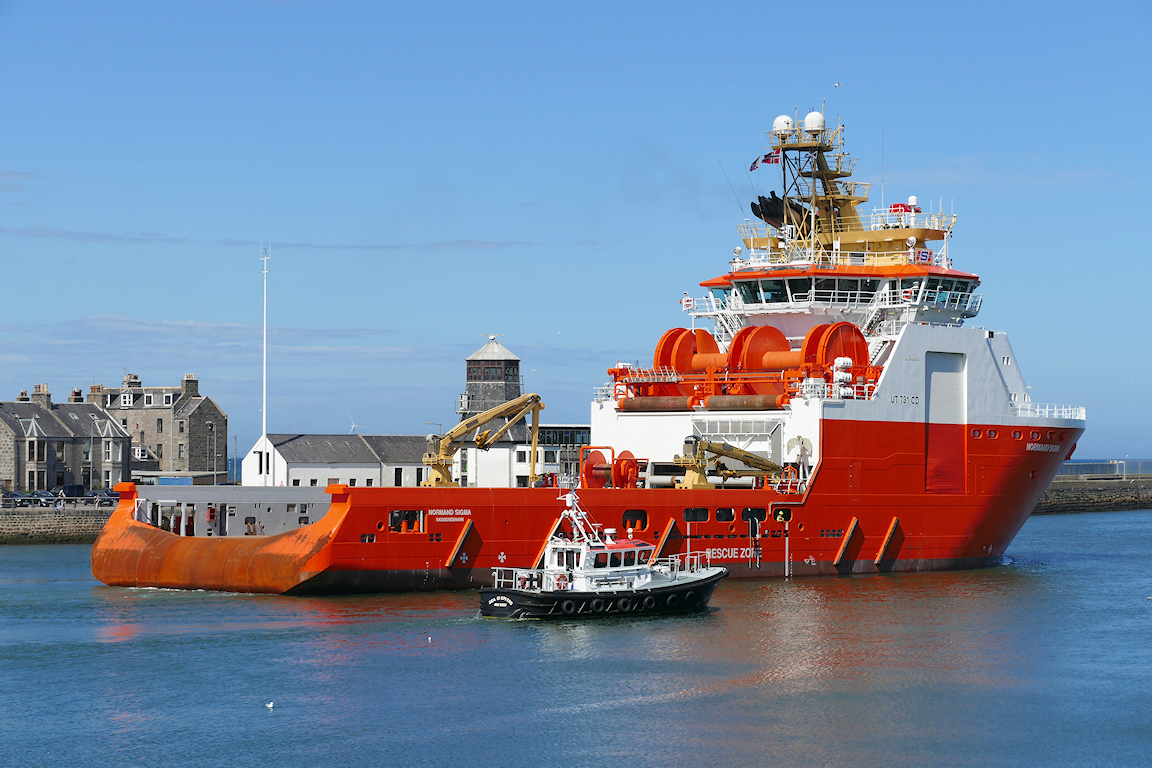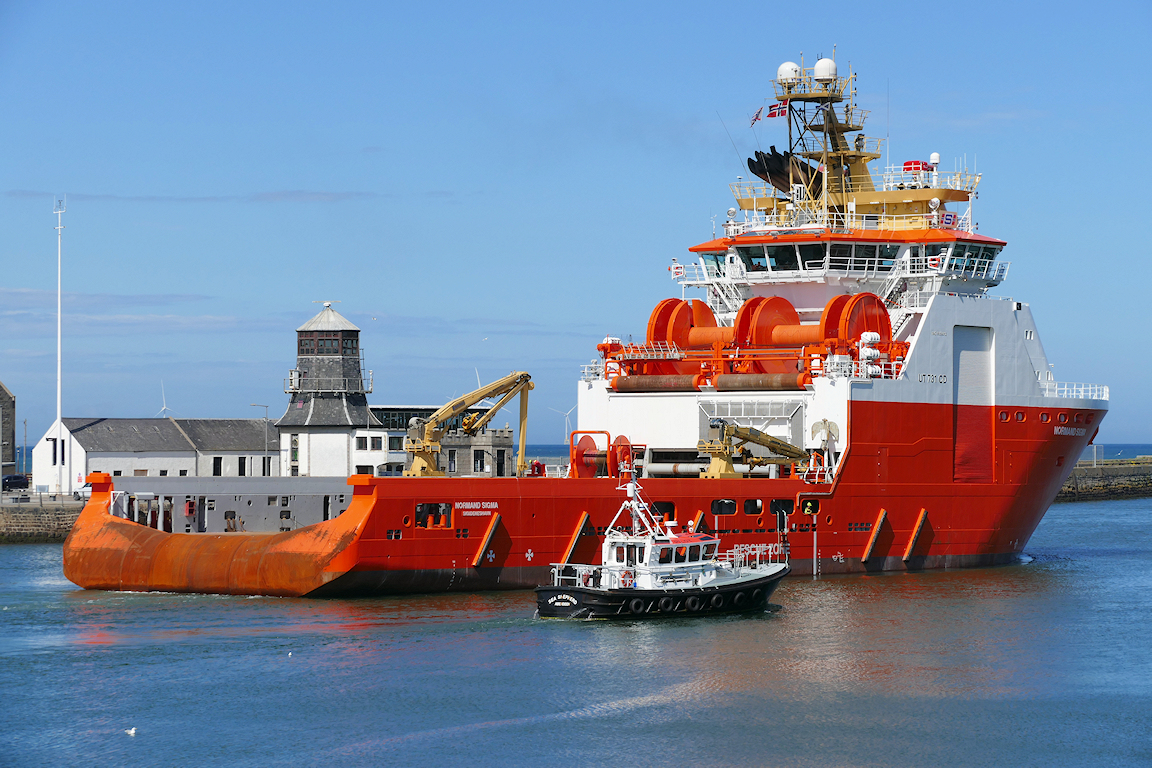 NORMAND SIGMA sails from Victoria dock at 15:23.
The second day brought 16 ships, only 5 new to me though. Early departure as I needed to get back for Bev's birthday meal.
**********
Day 3 – 28/06/22 – not the best of weather and a quiet list of movements due.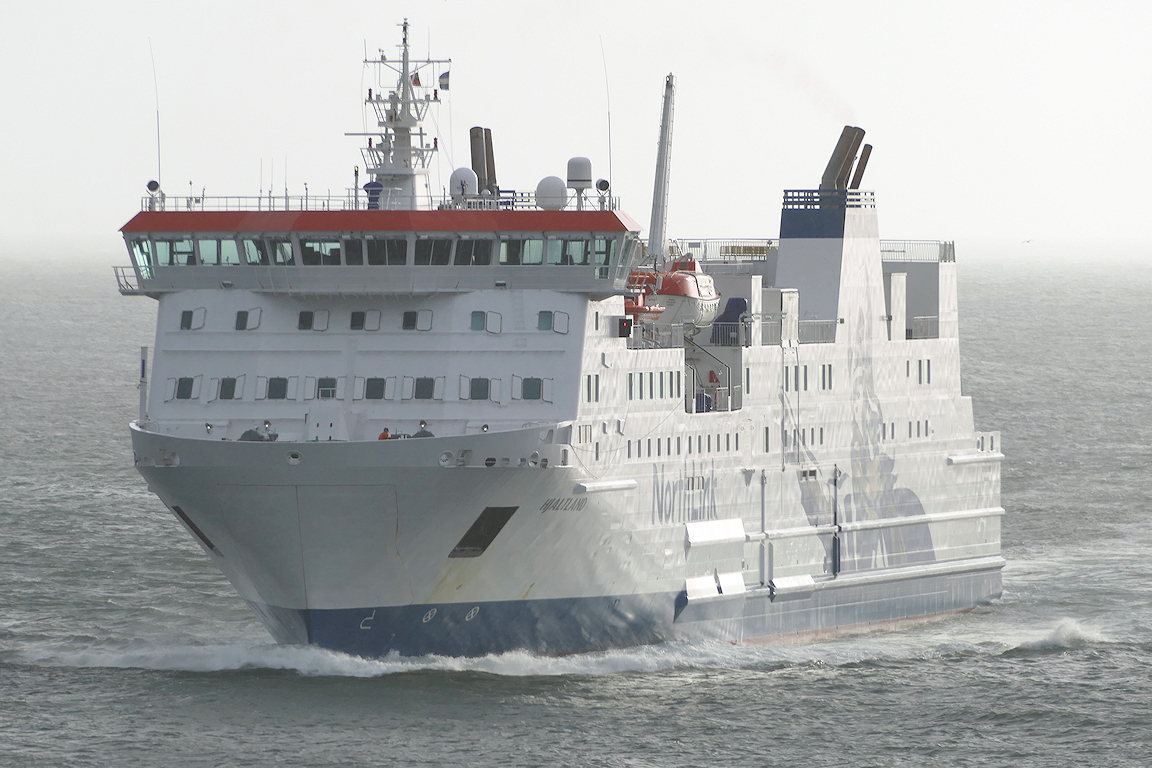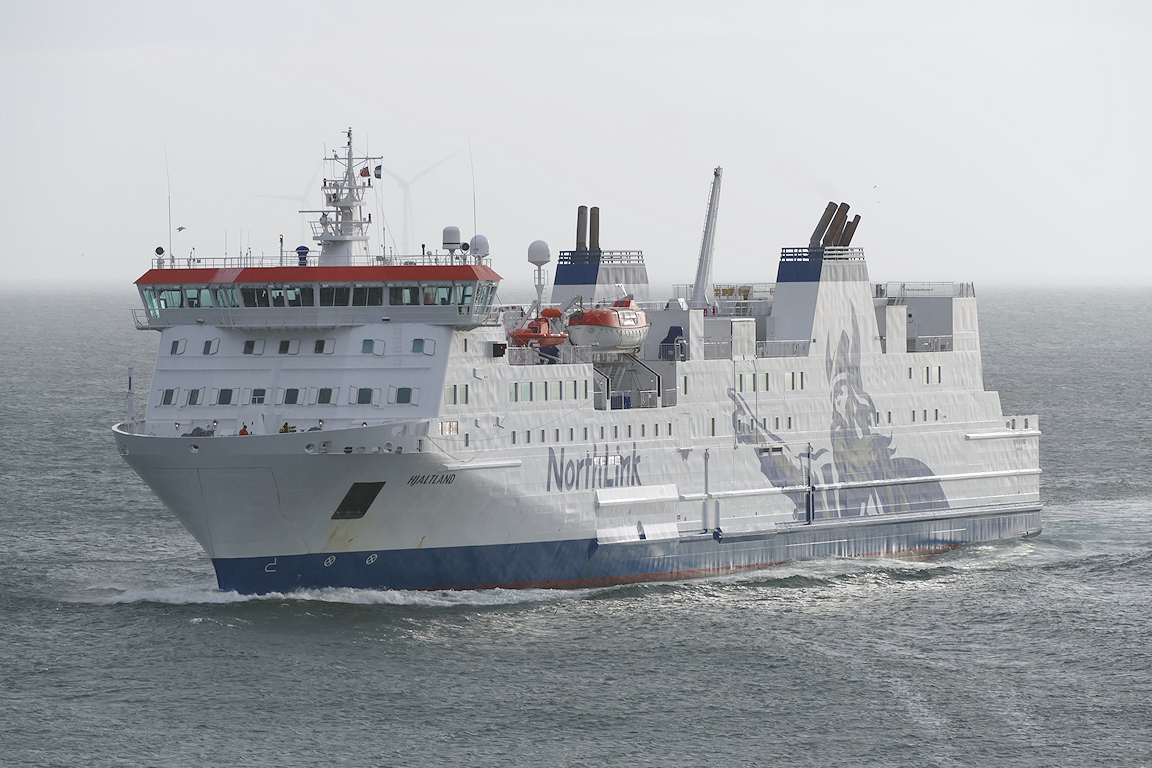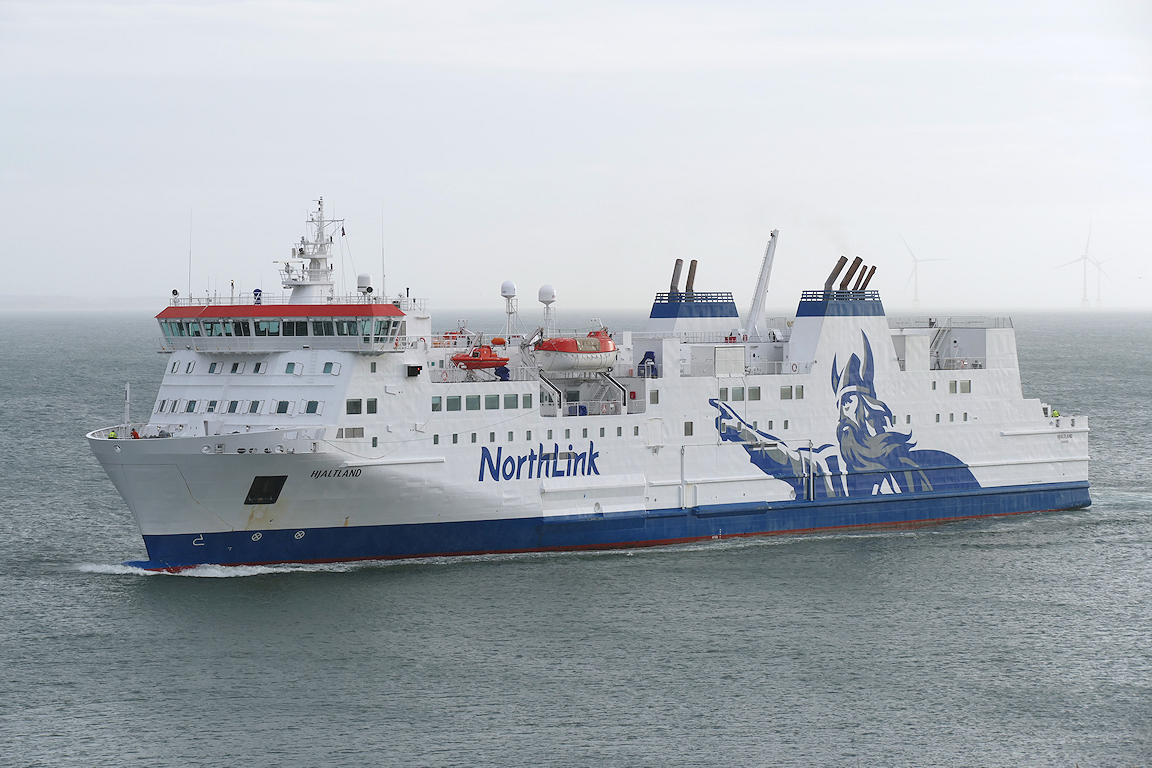 HJALTLAND inward at 06:24.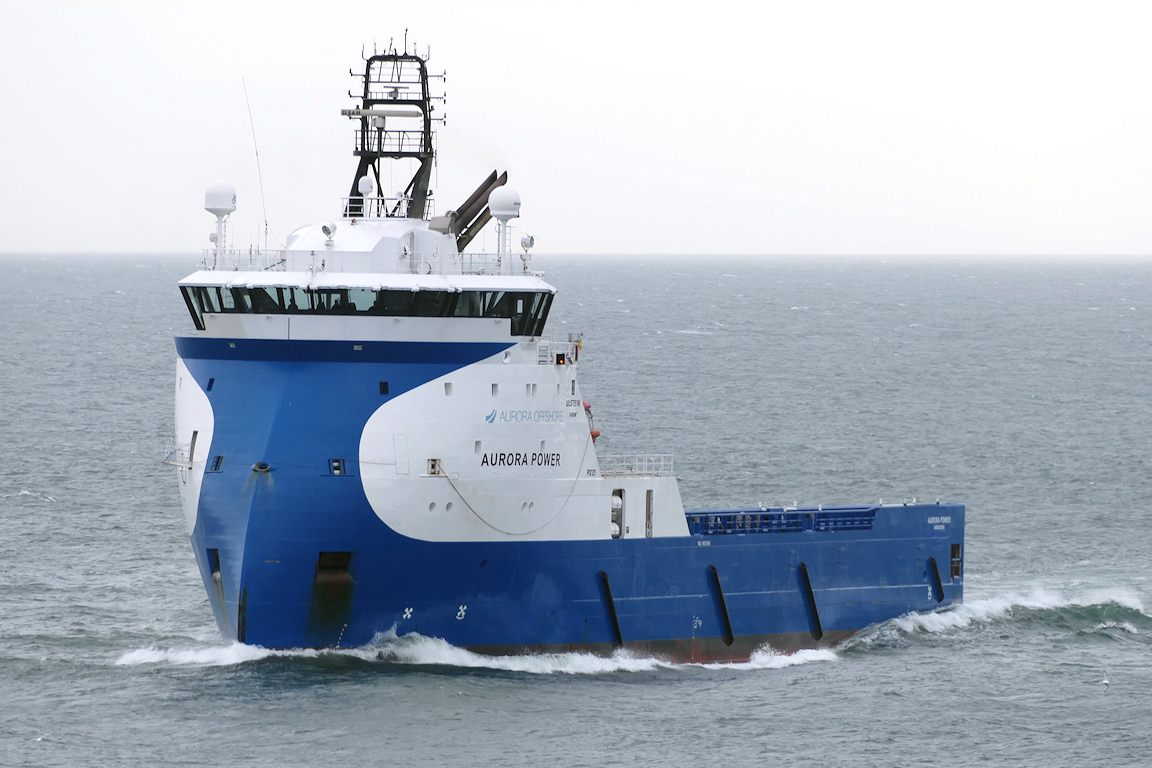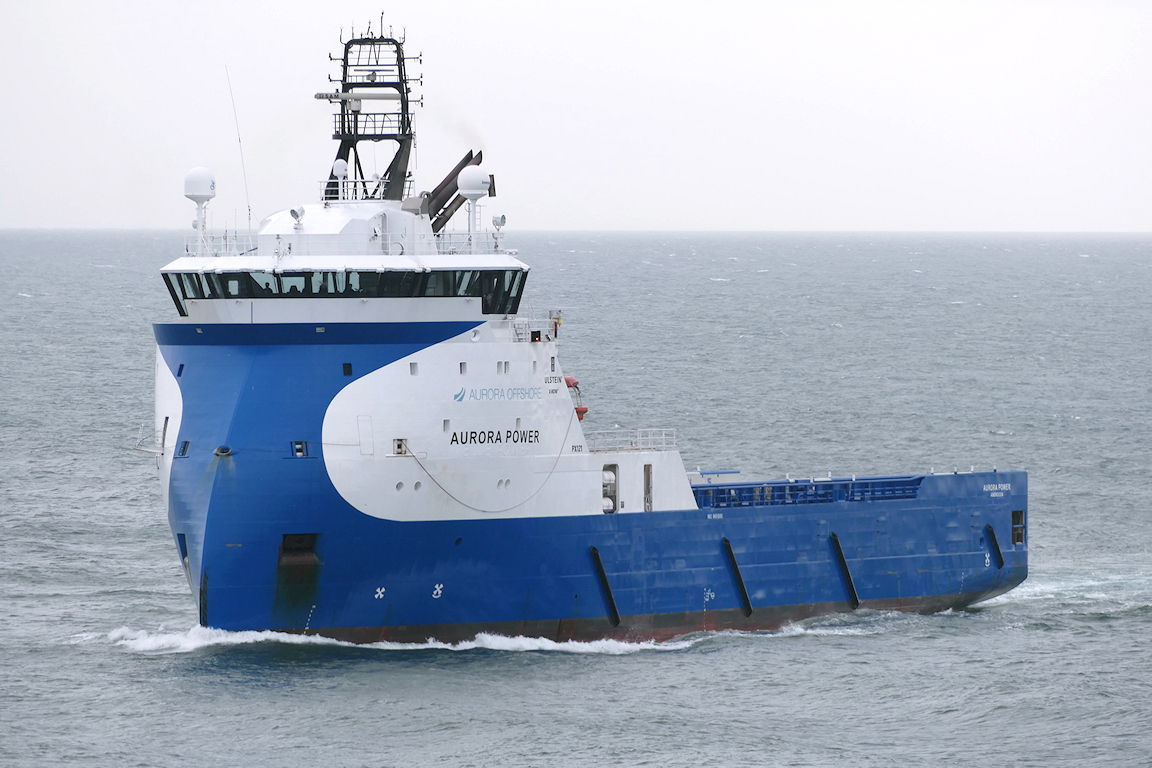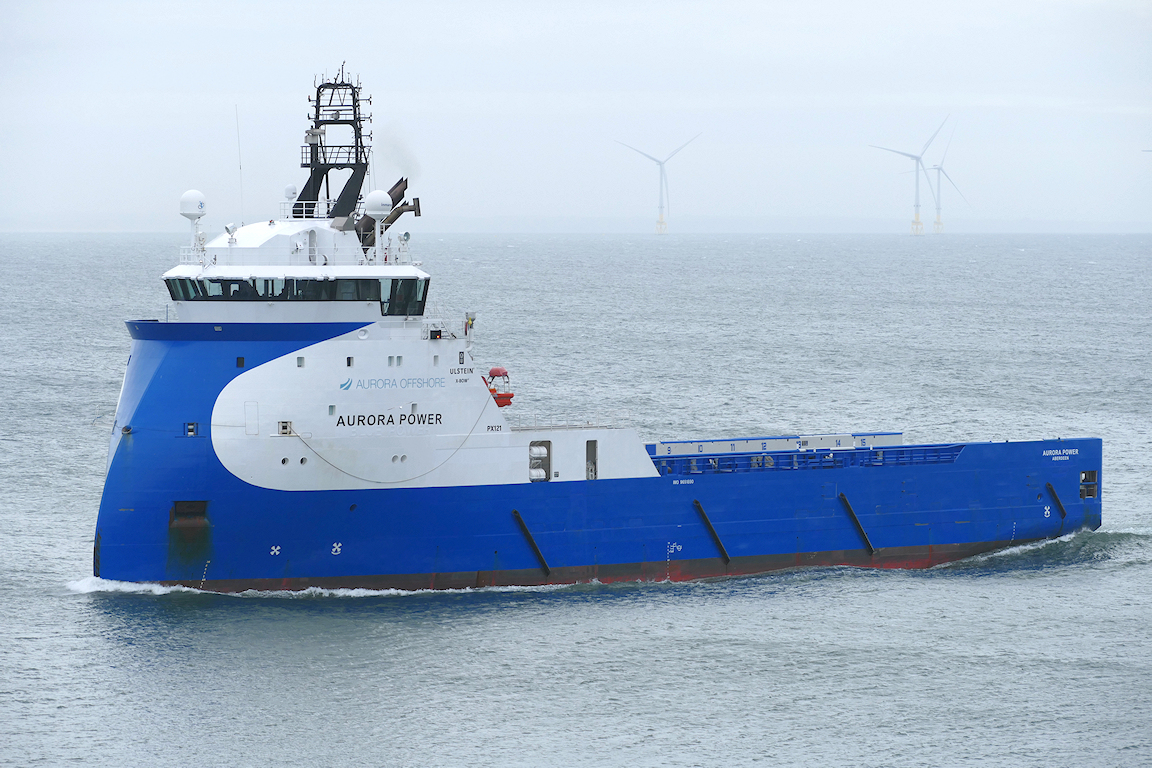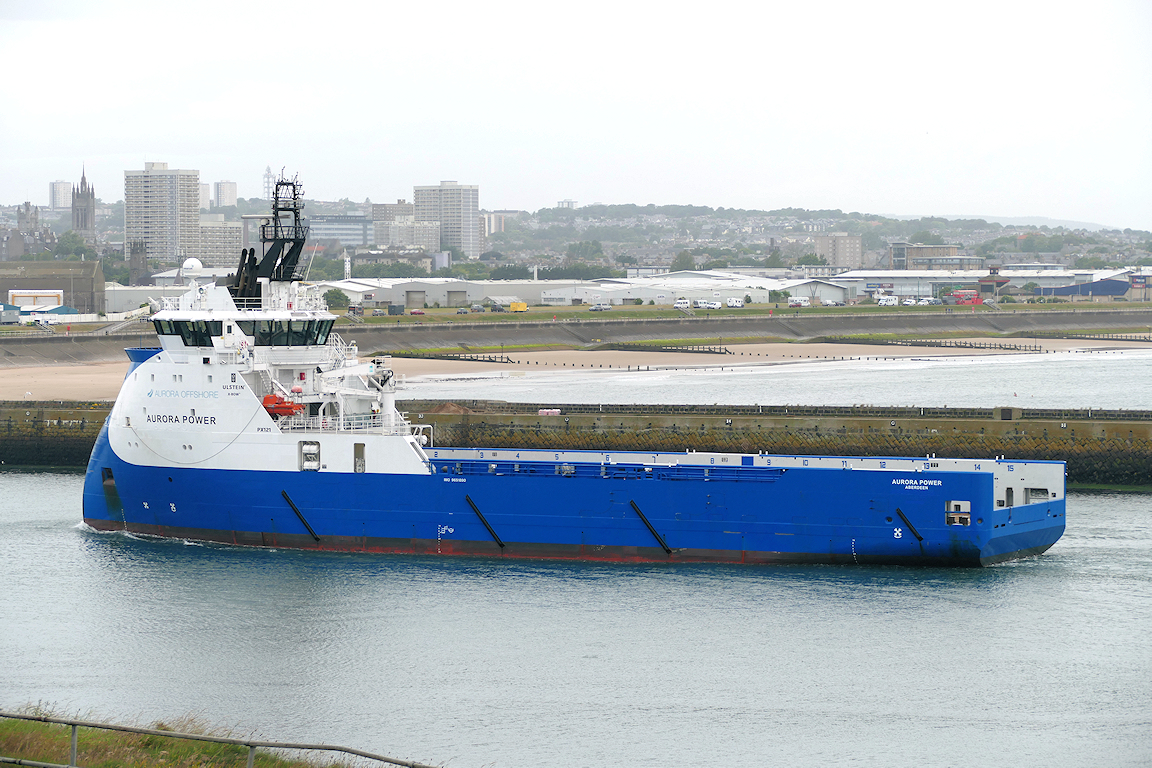 AURORA POWER was the next arrival at 07:00.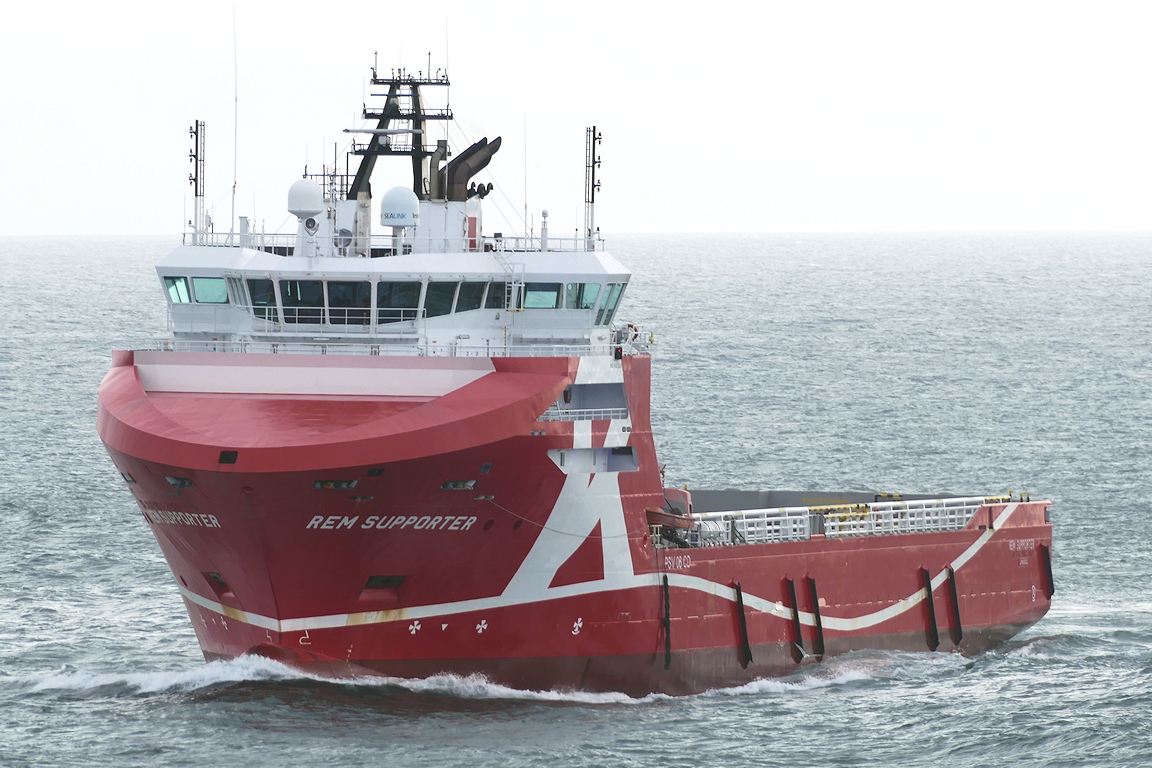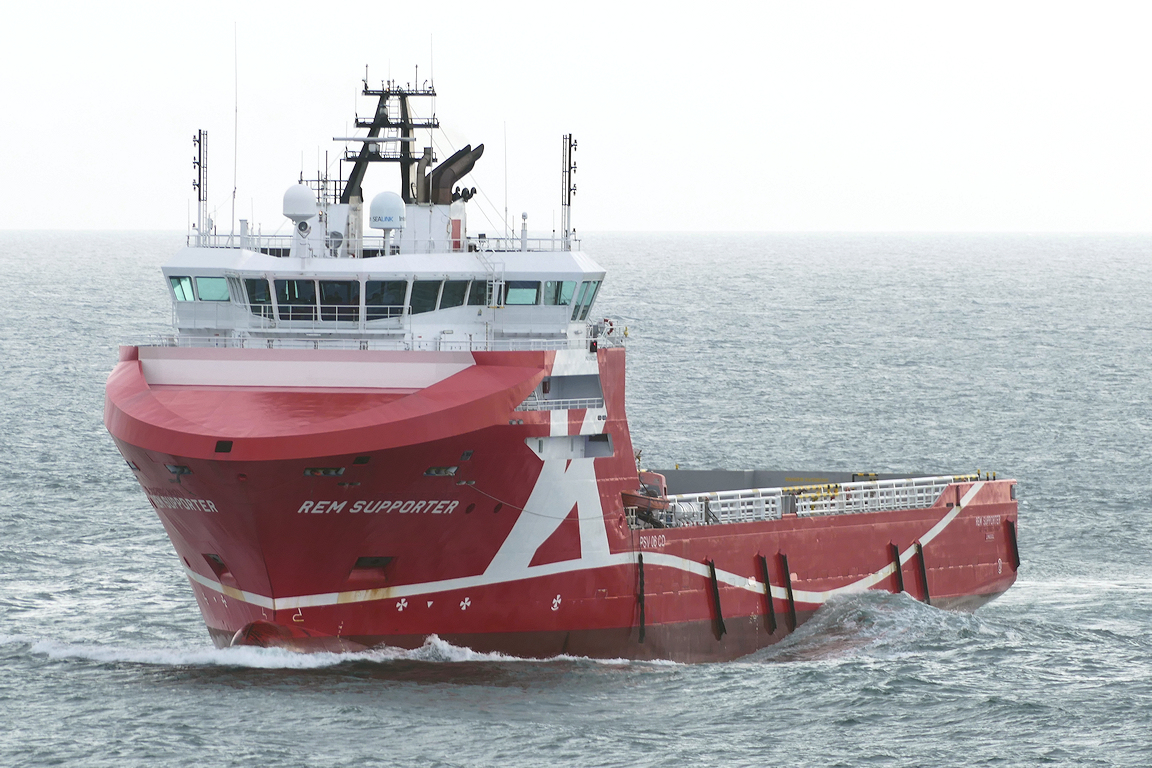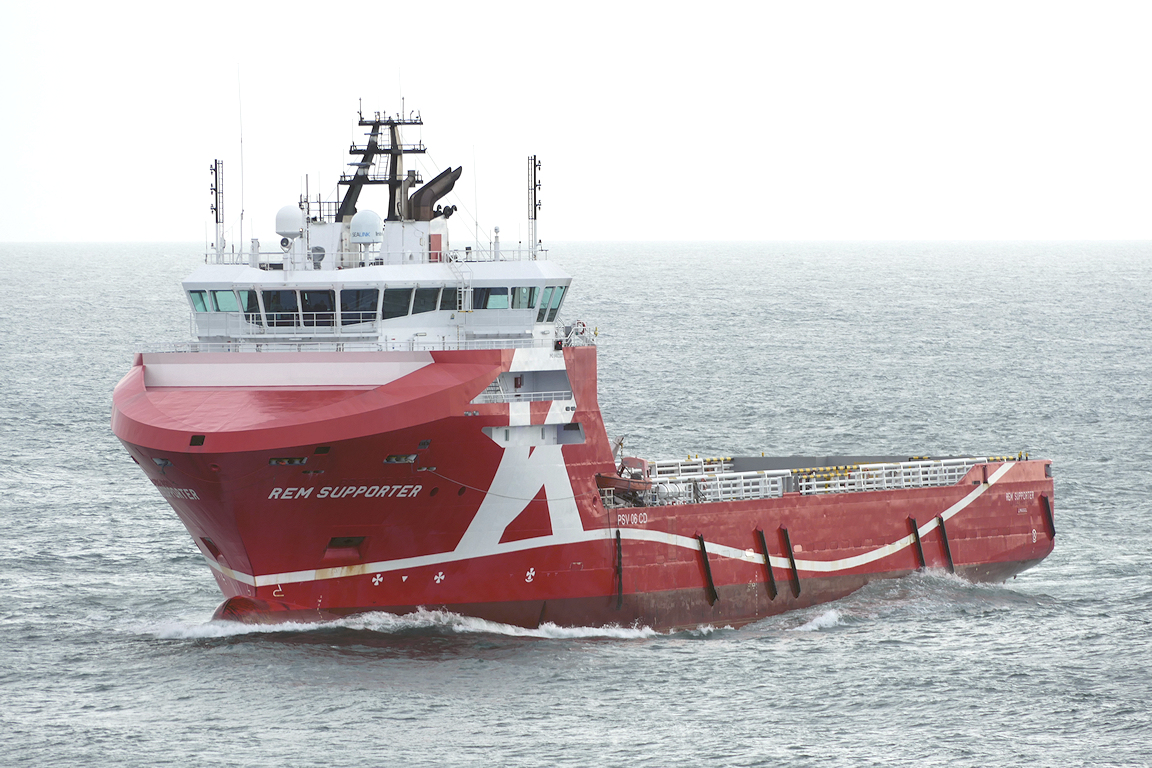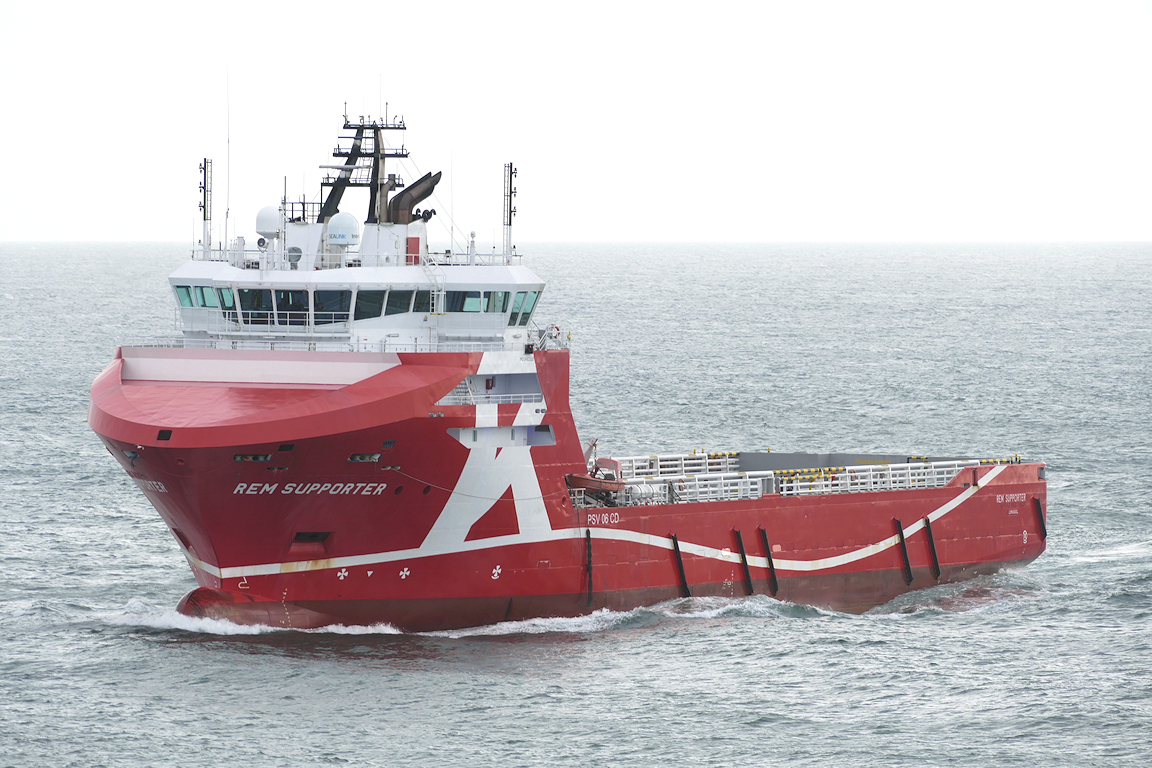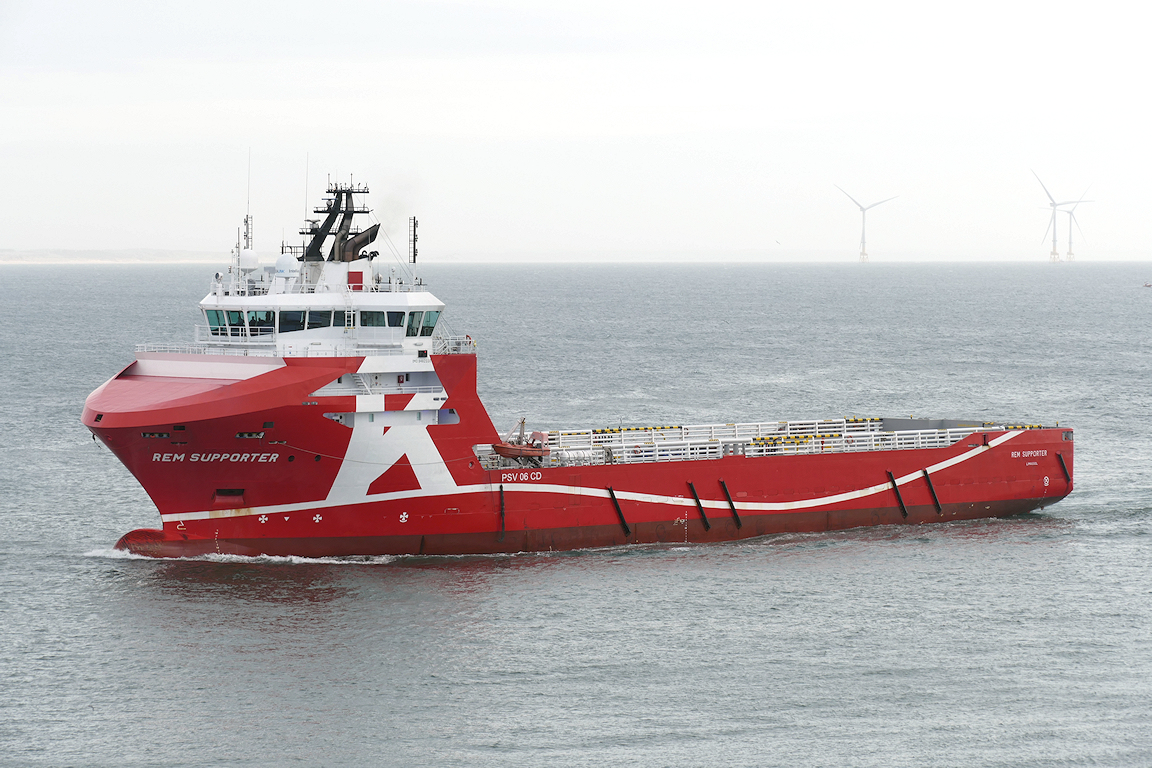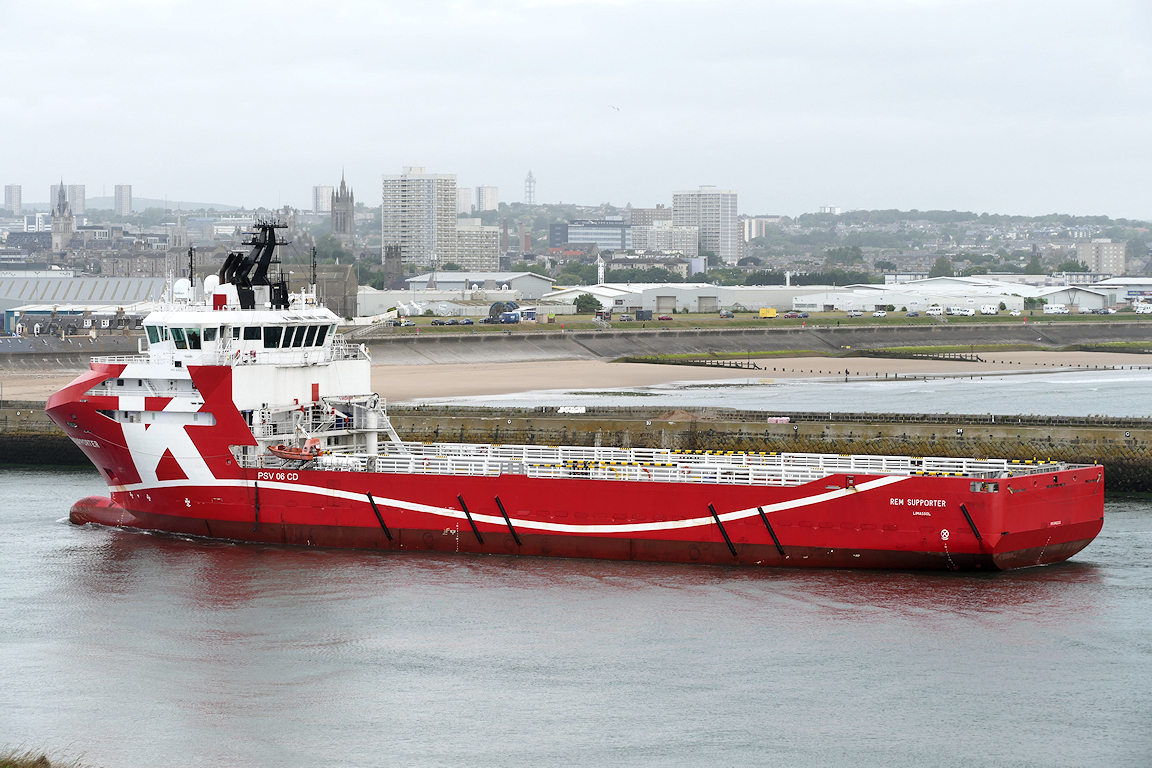 07:40 and REM SUPPORTER is the next arrival.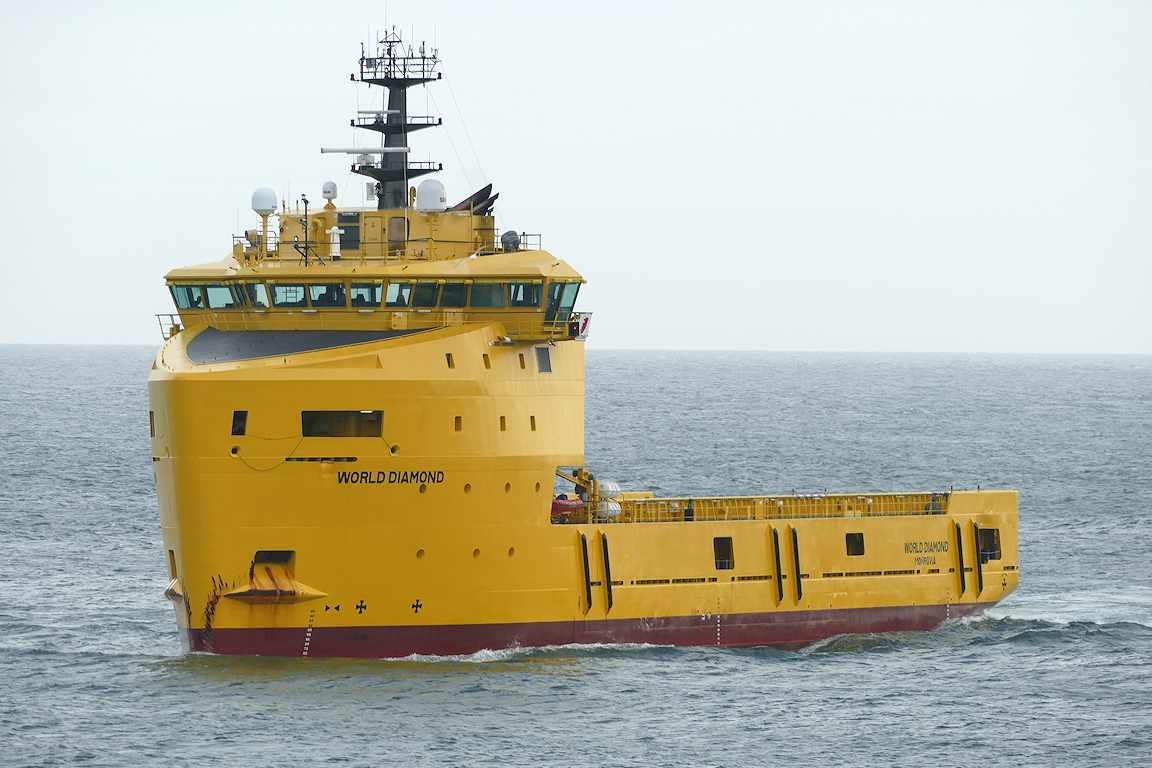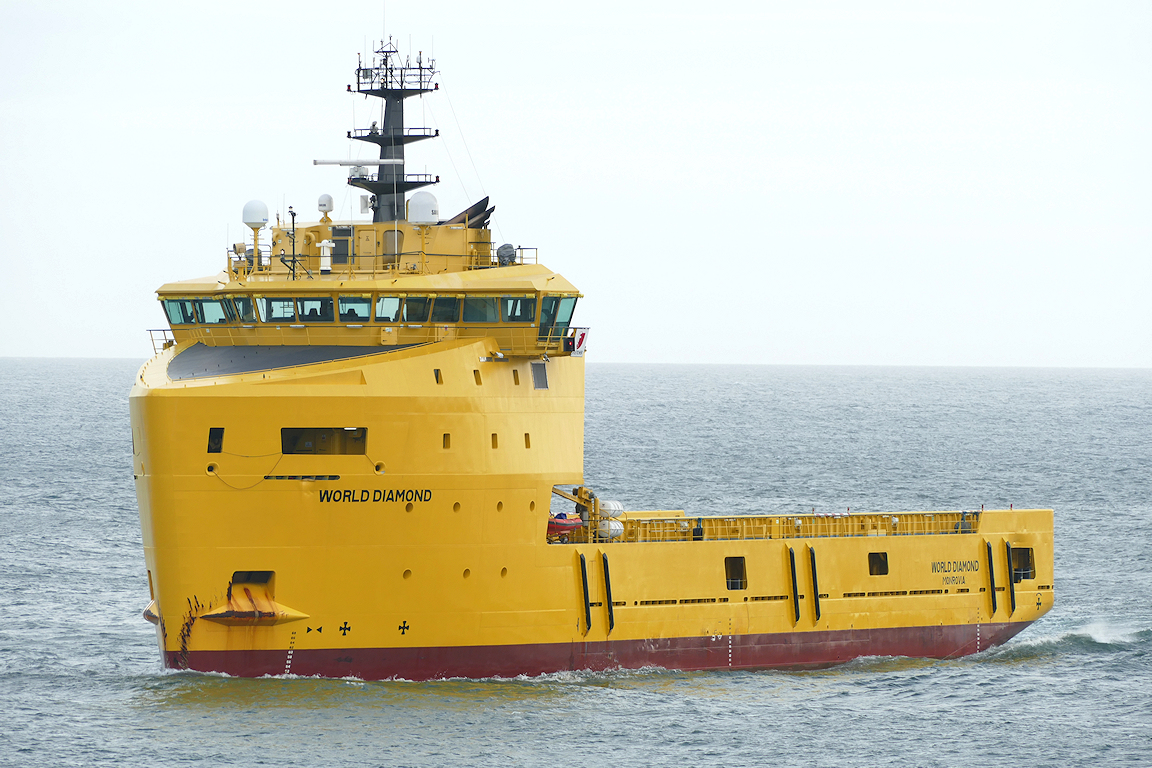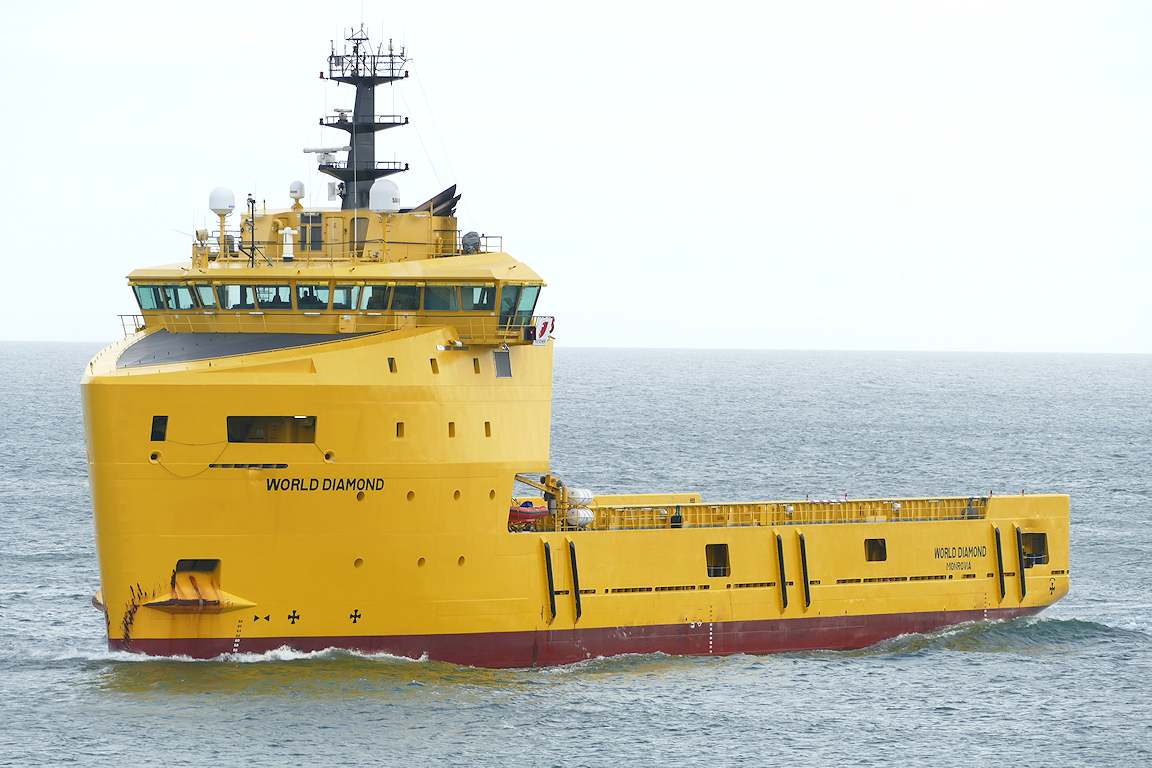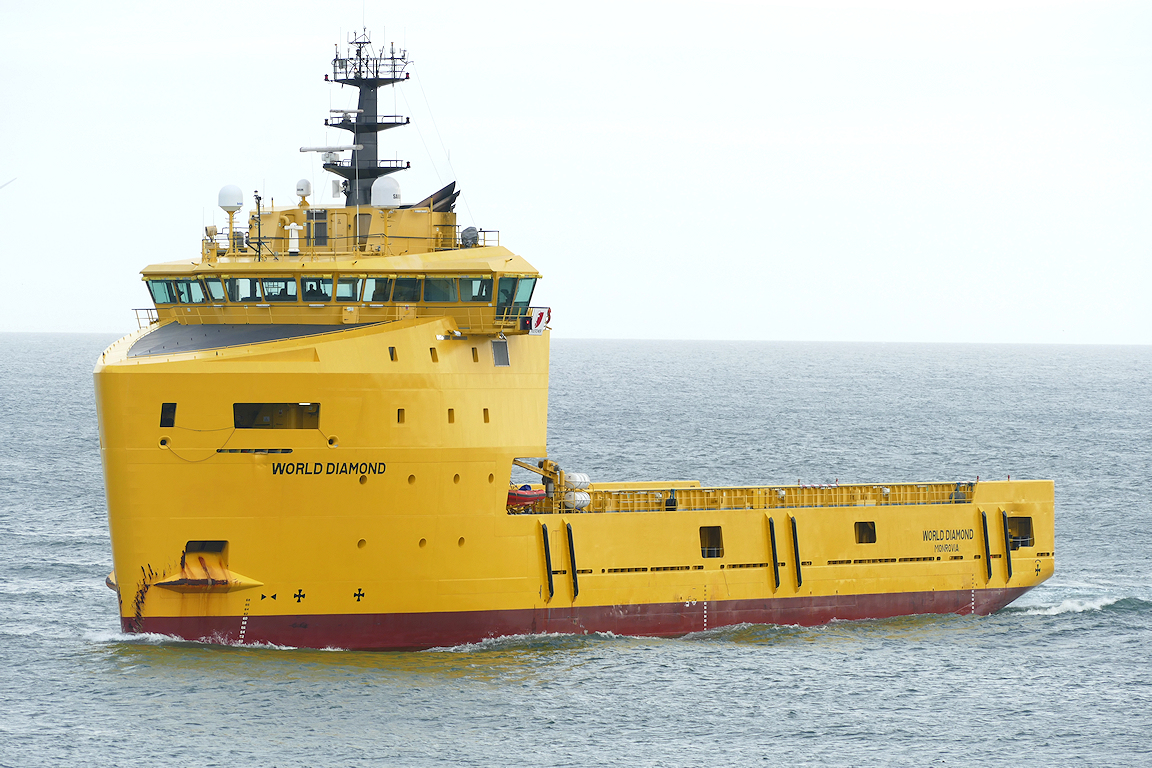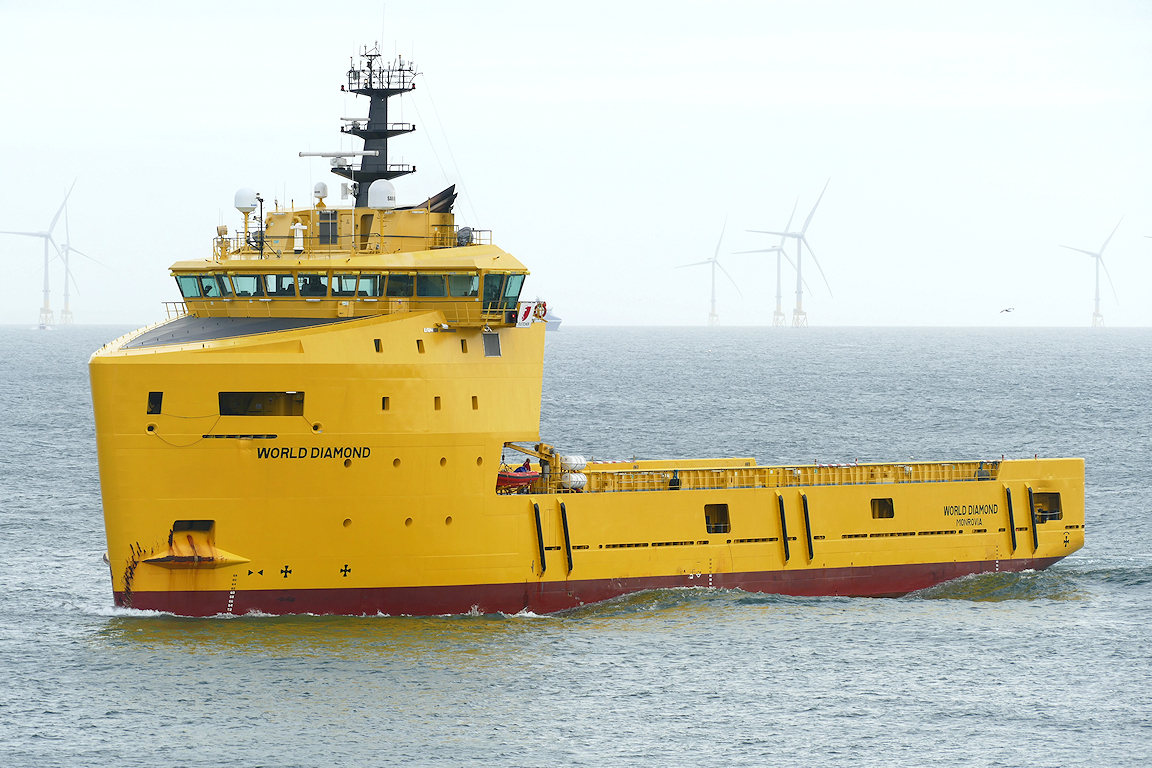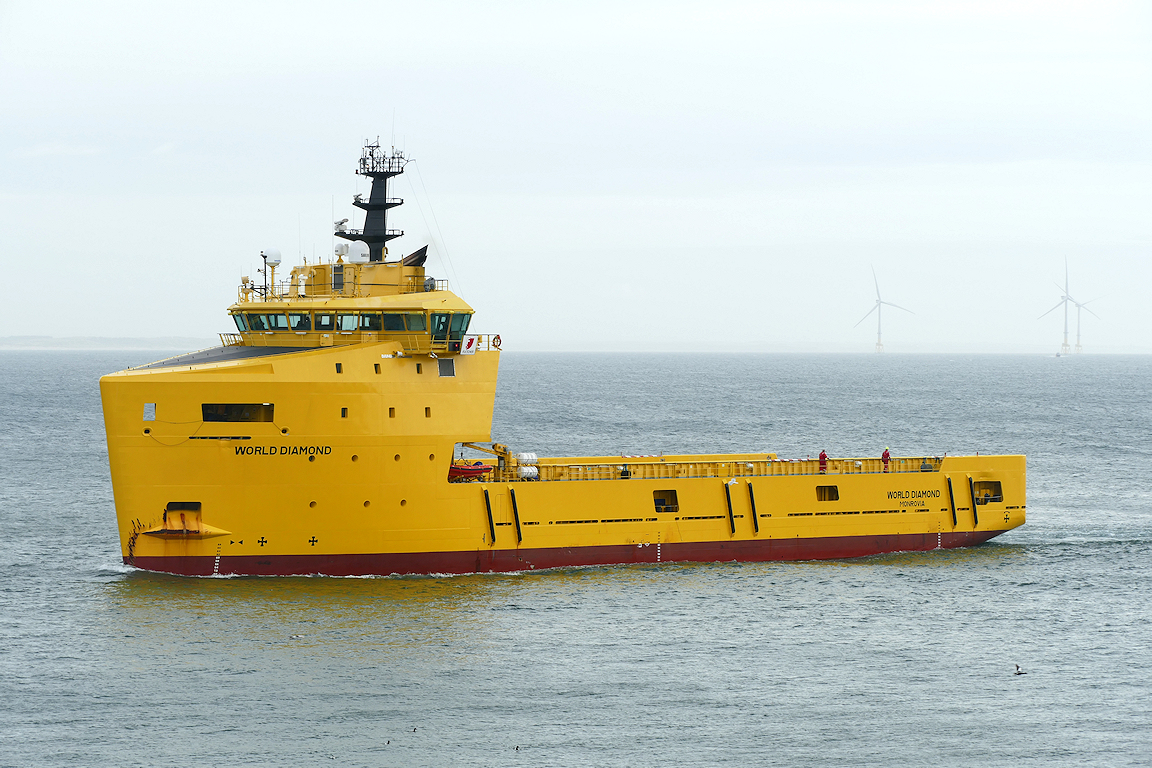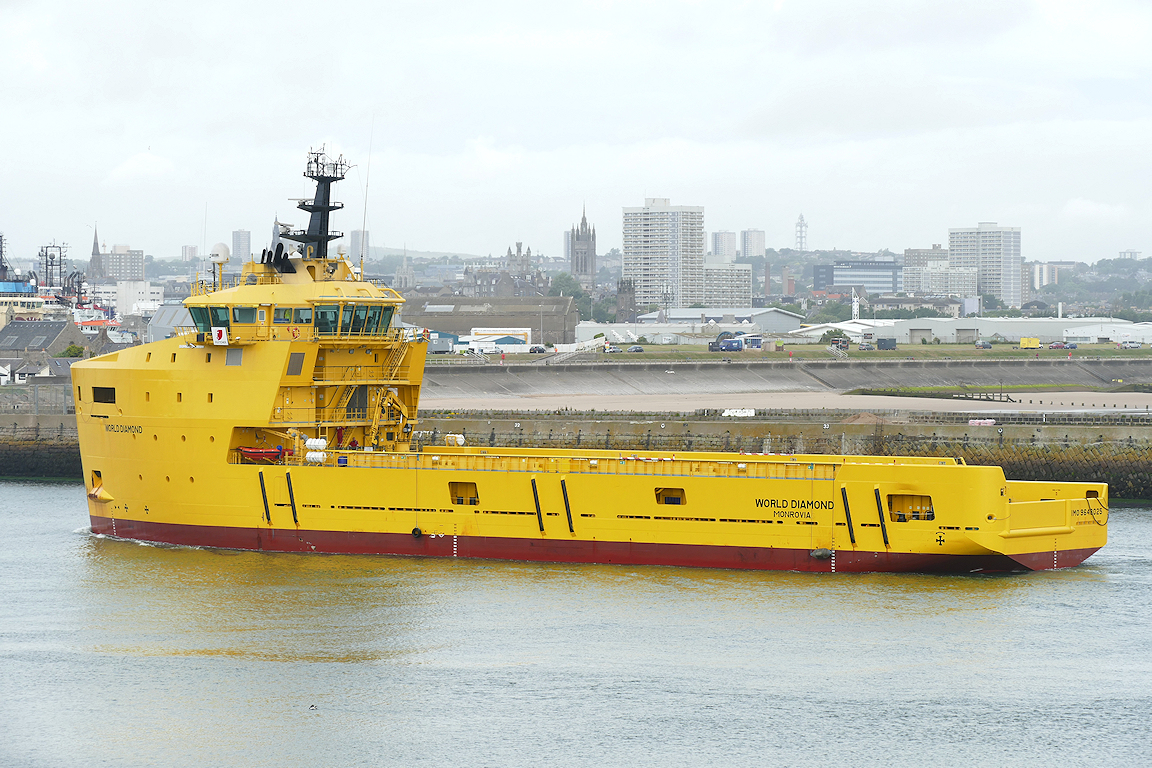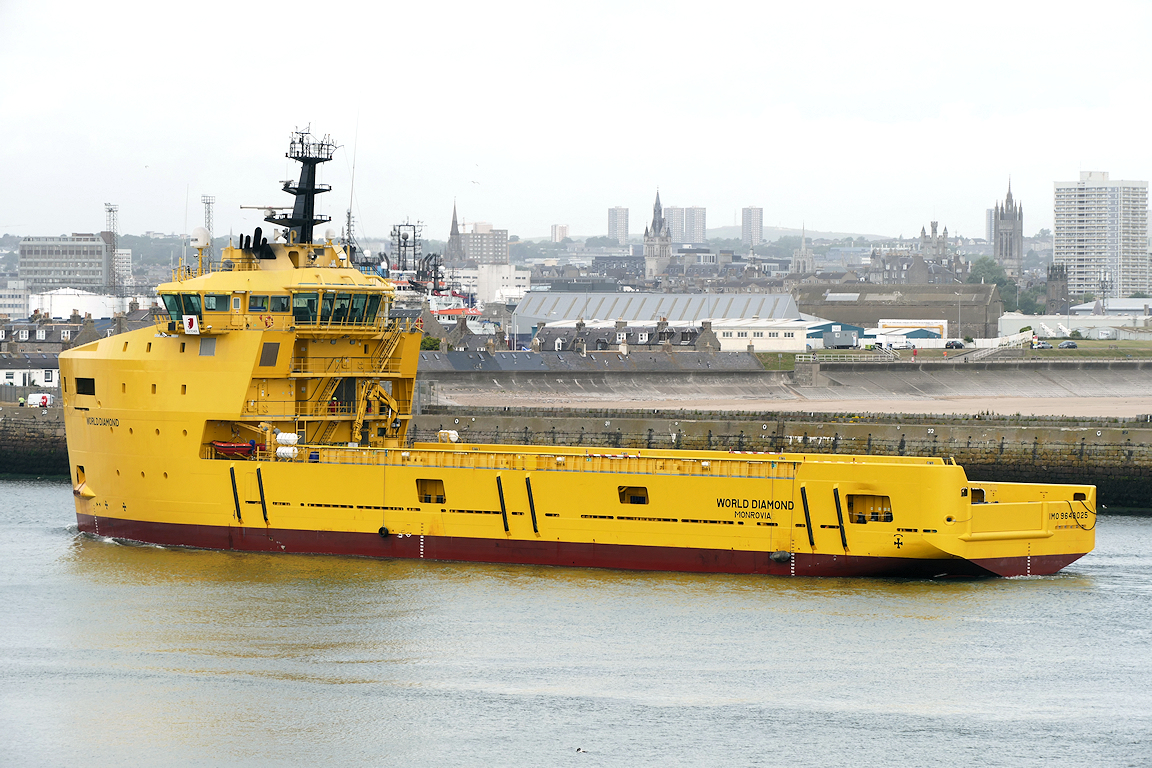 A very distinctive PSV, the WORLD DIAMOND arrives at 07:54.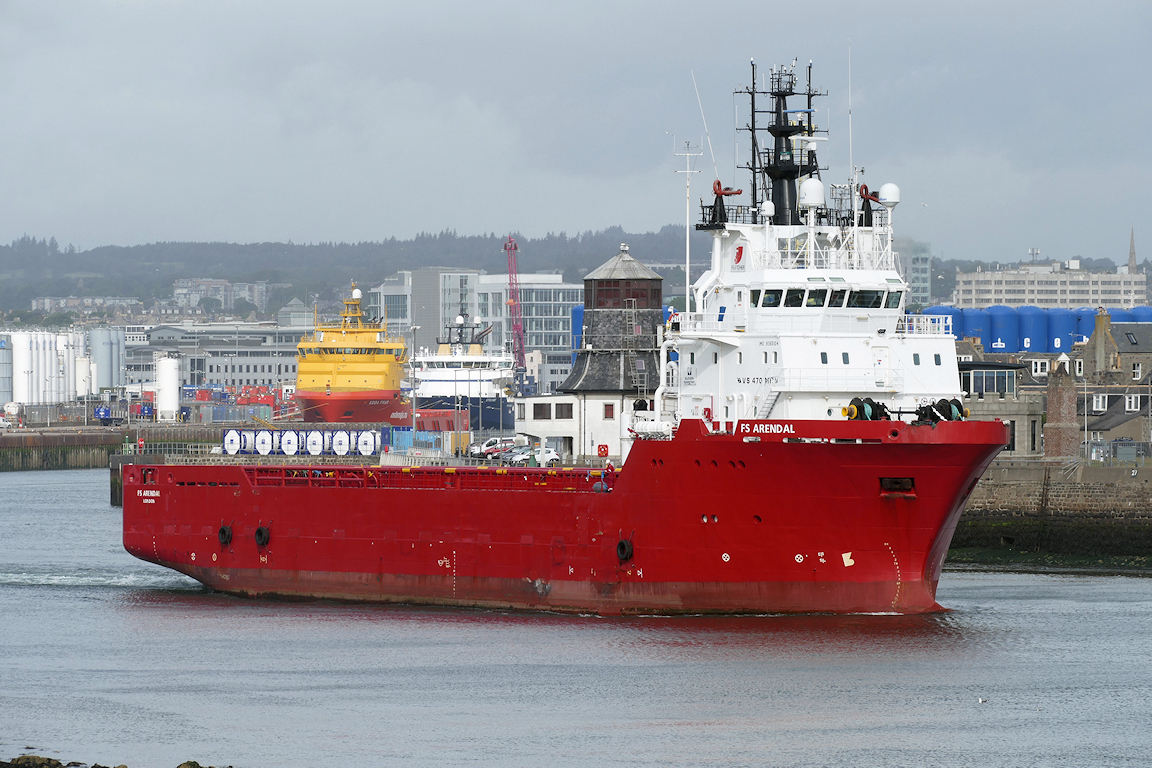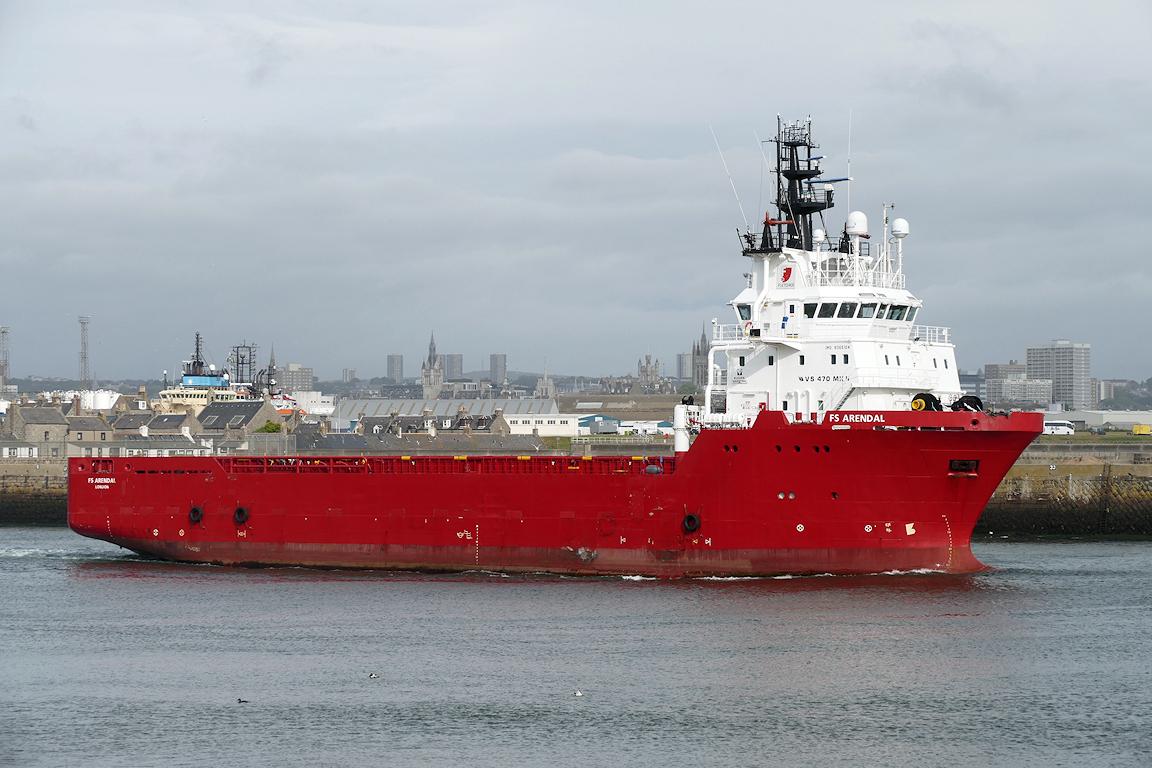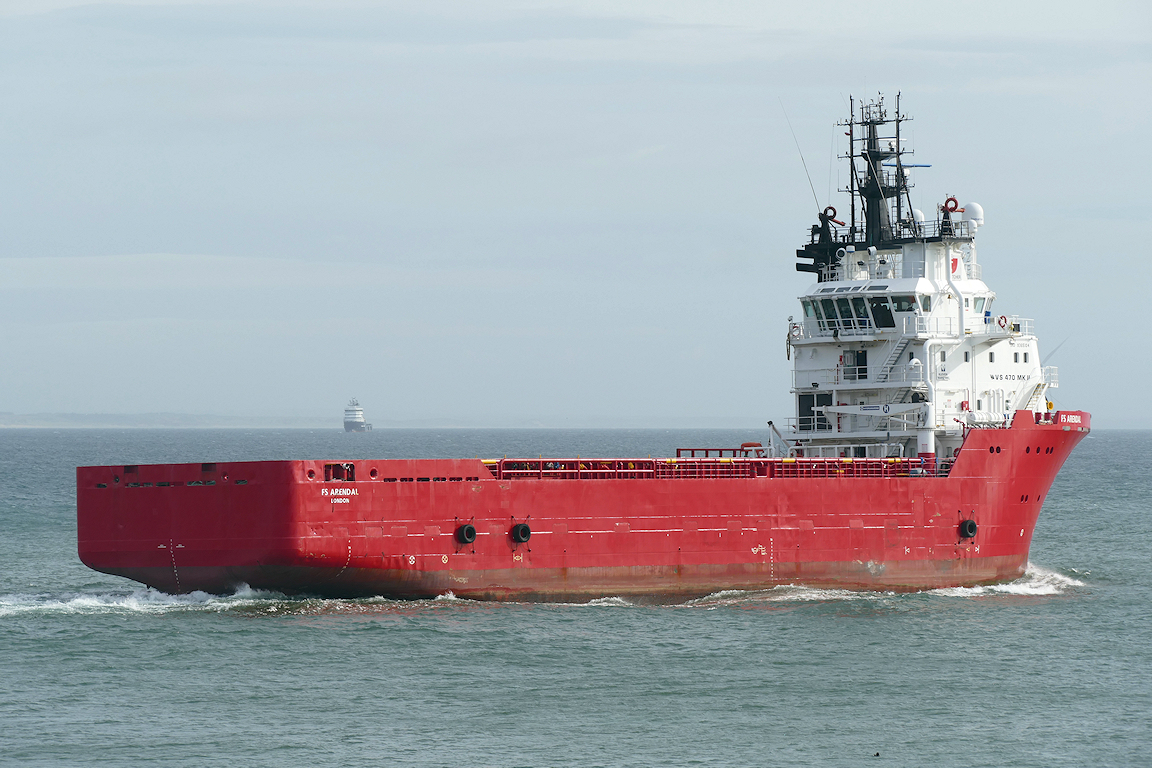 FS ARENDAL heads out for more DP trials before returning and preparing to dry-dock.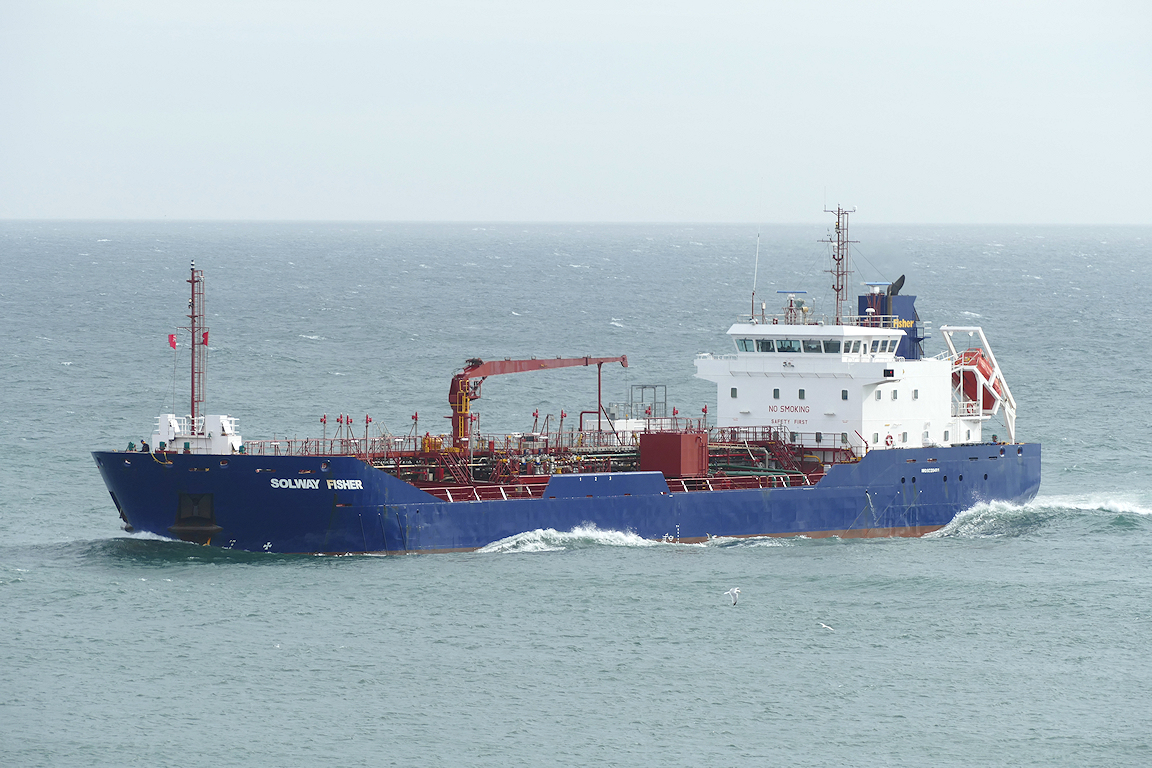 SOLWAY FISHER arrives from Immingham at 09:00.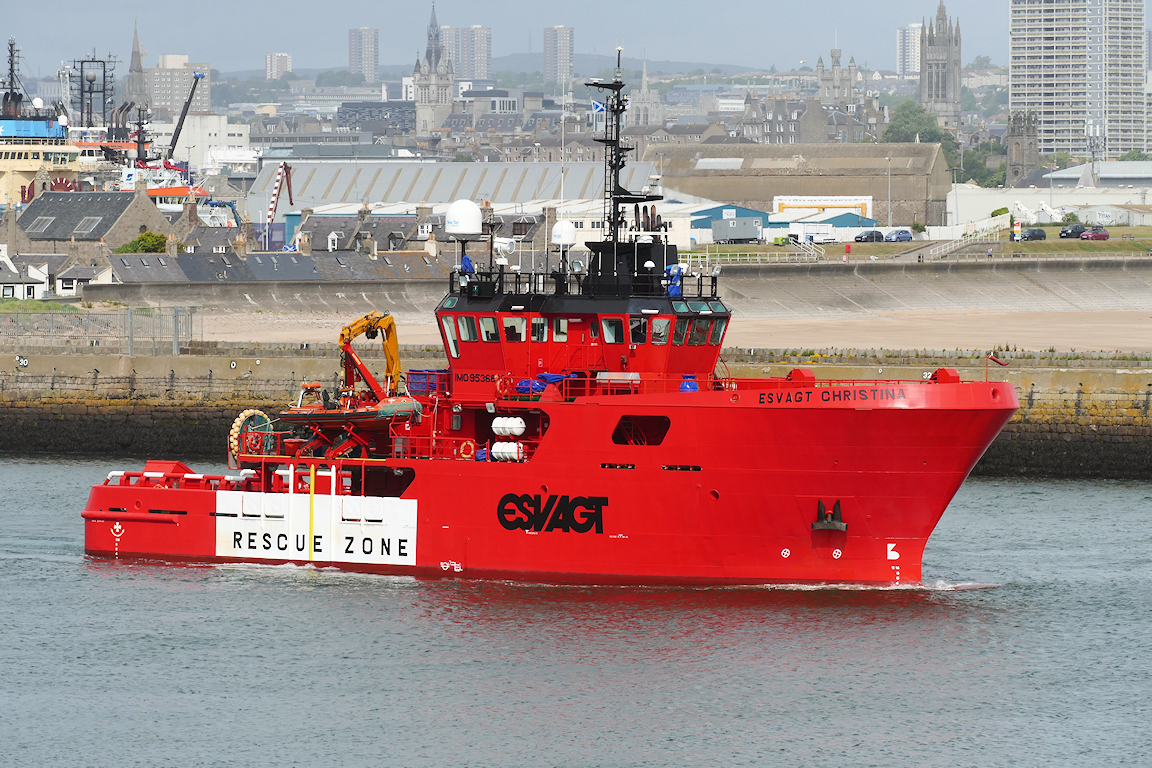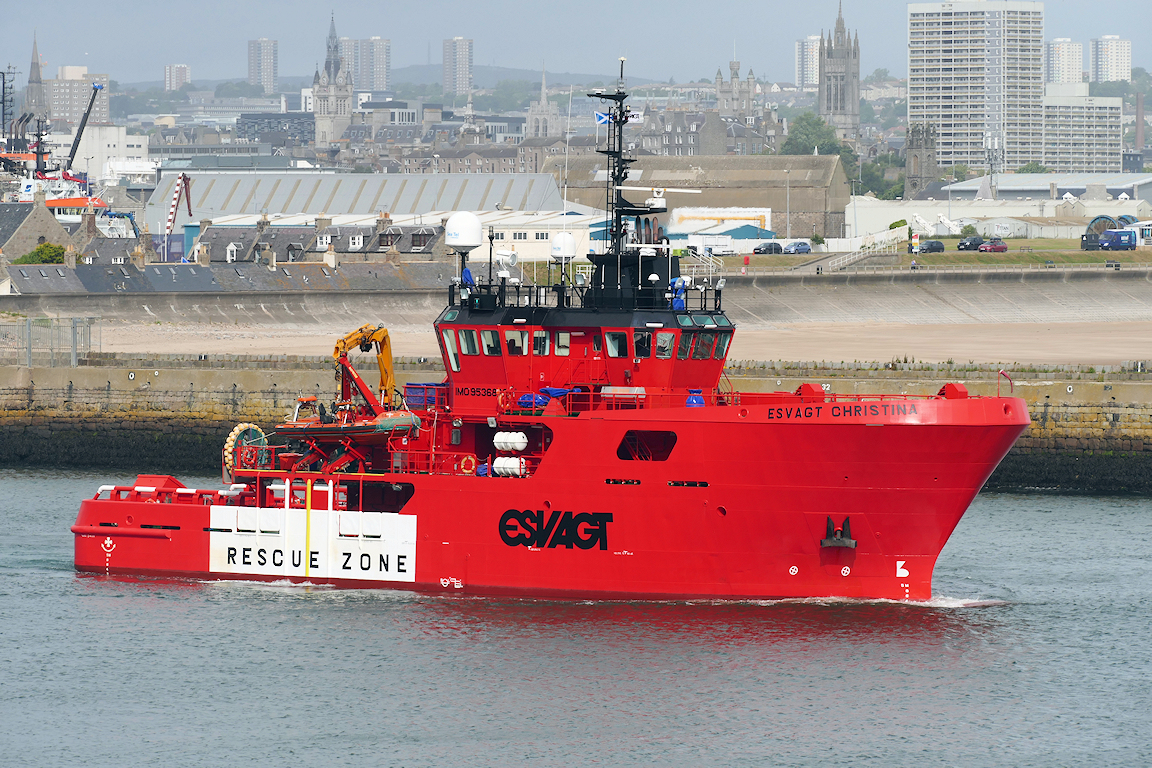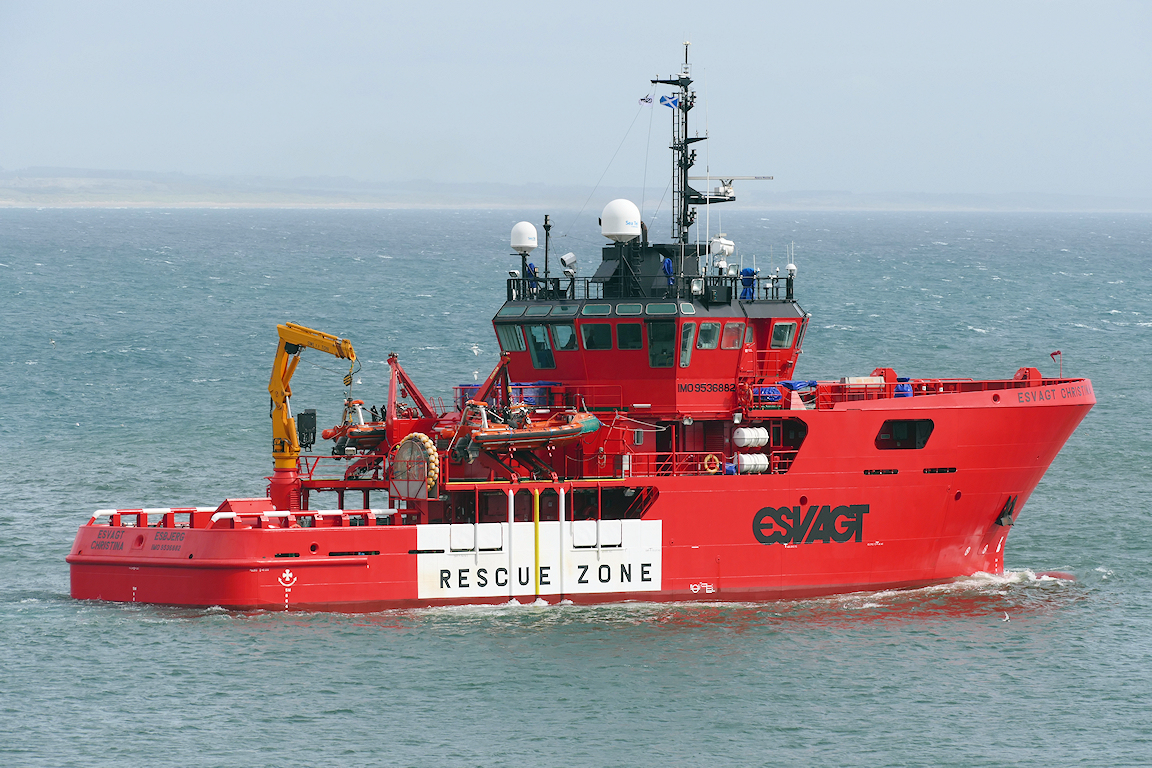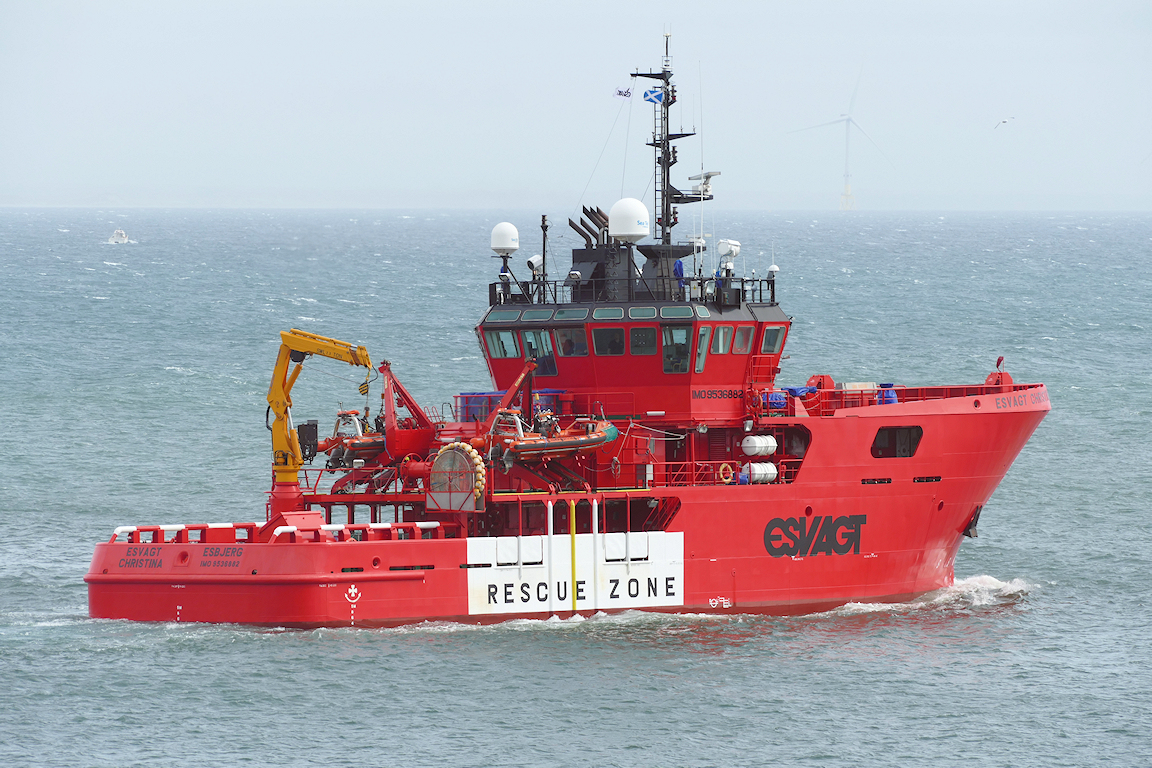 ESVAGT CHRISTINA outward for validation trials at 09:30.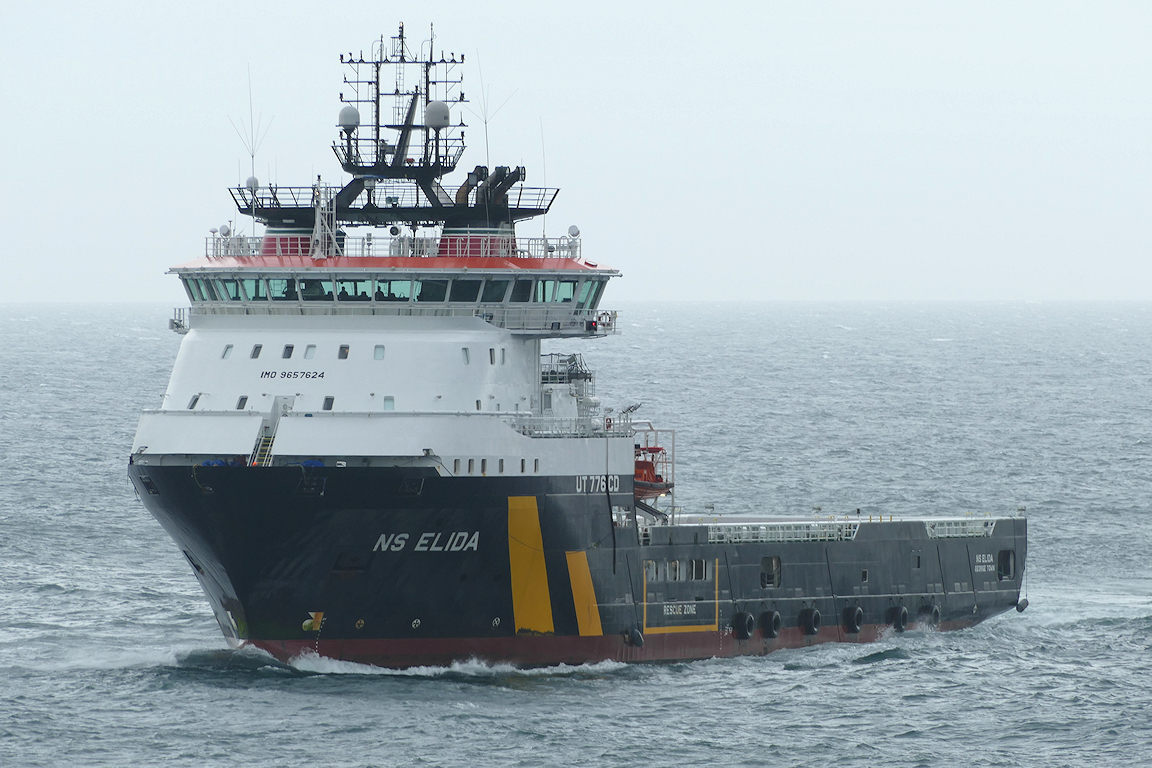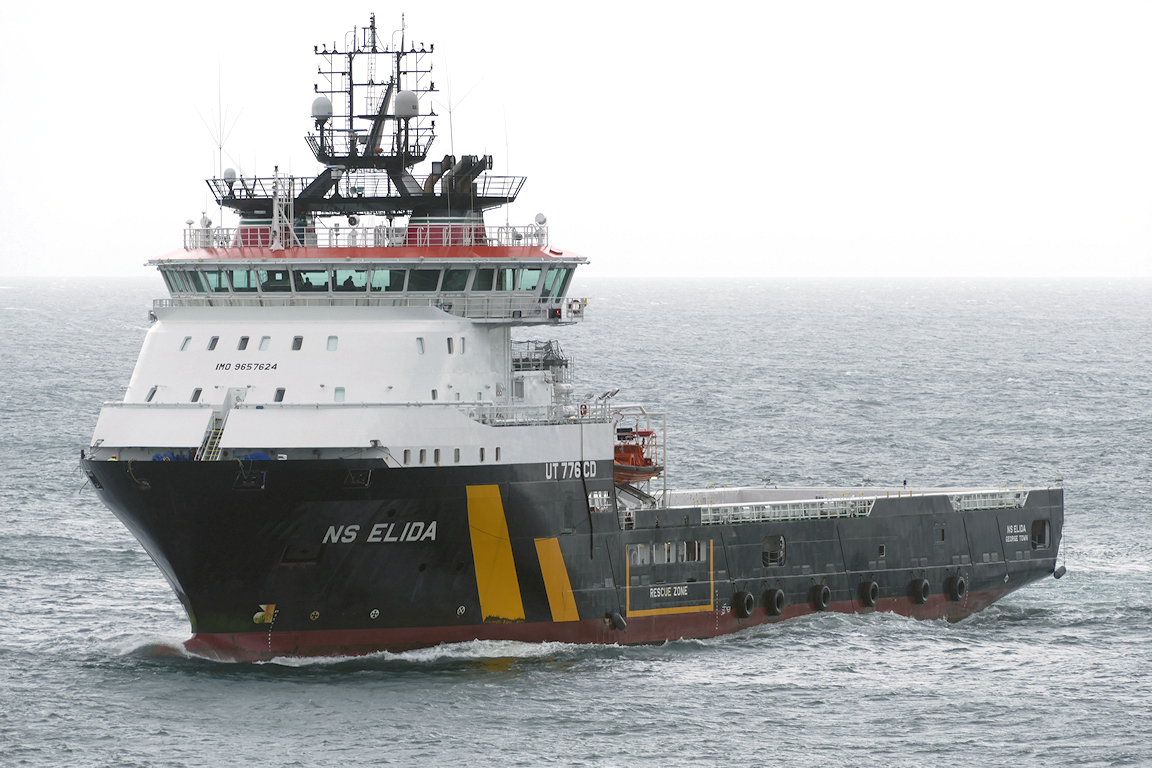 The weather started to deteriorate as NS ELIDA arrives at 09:45.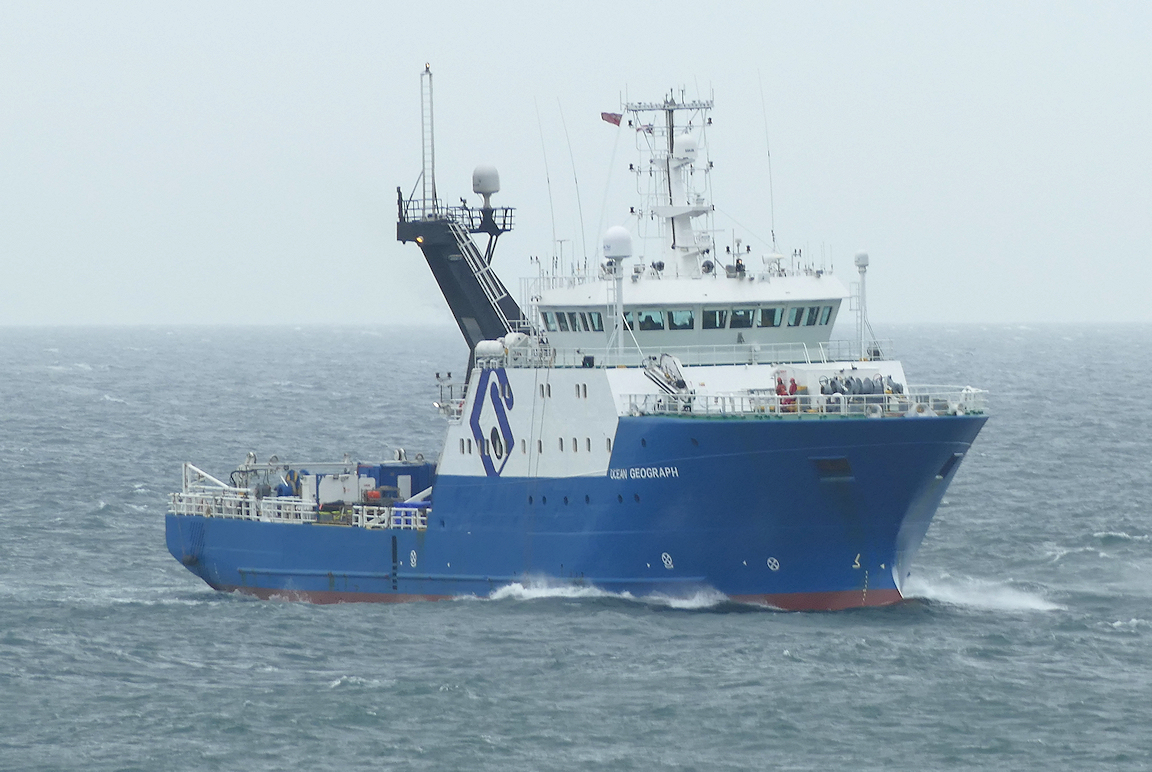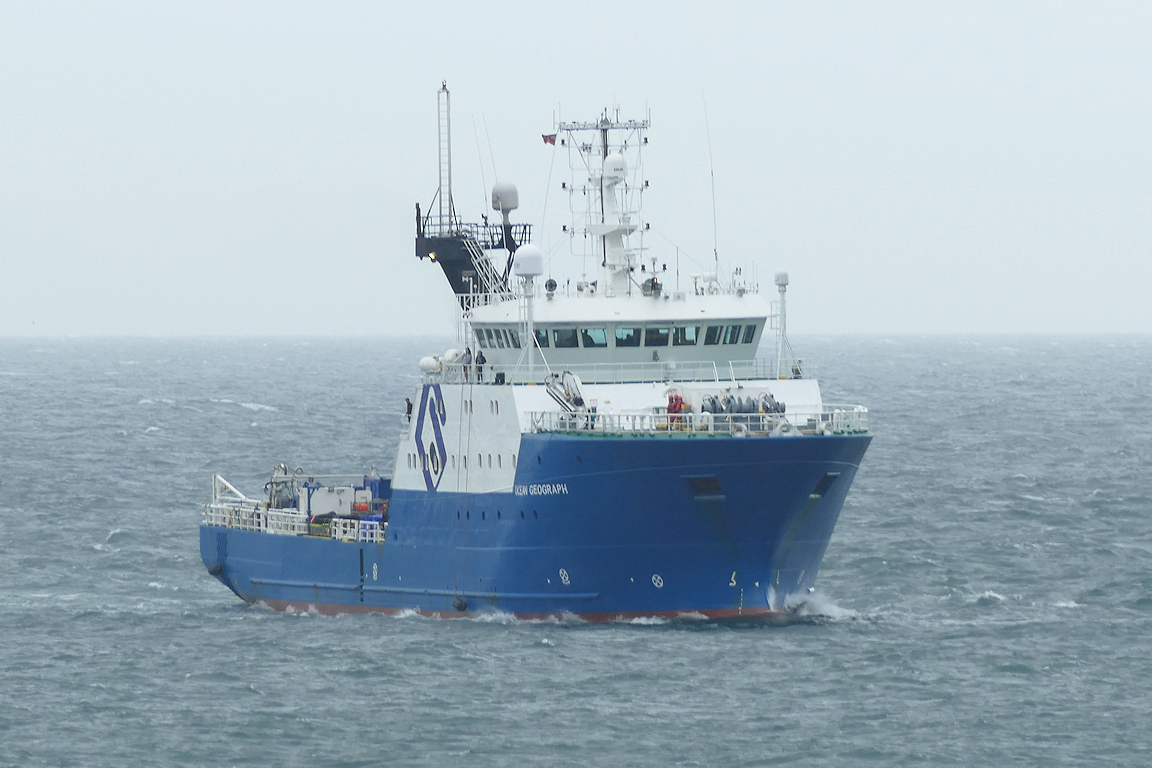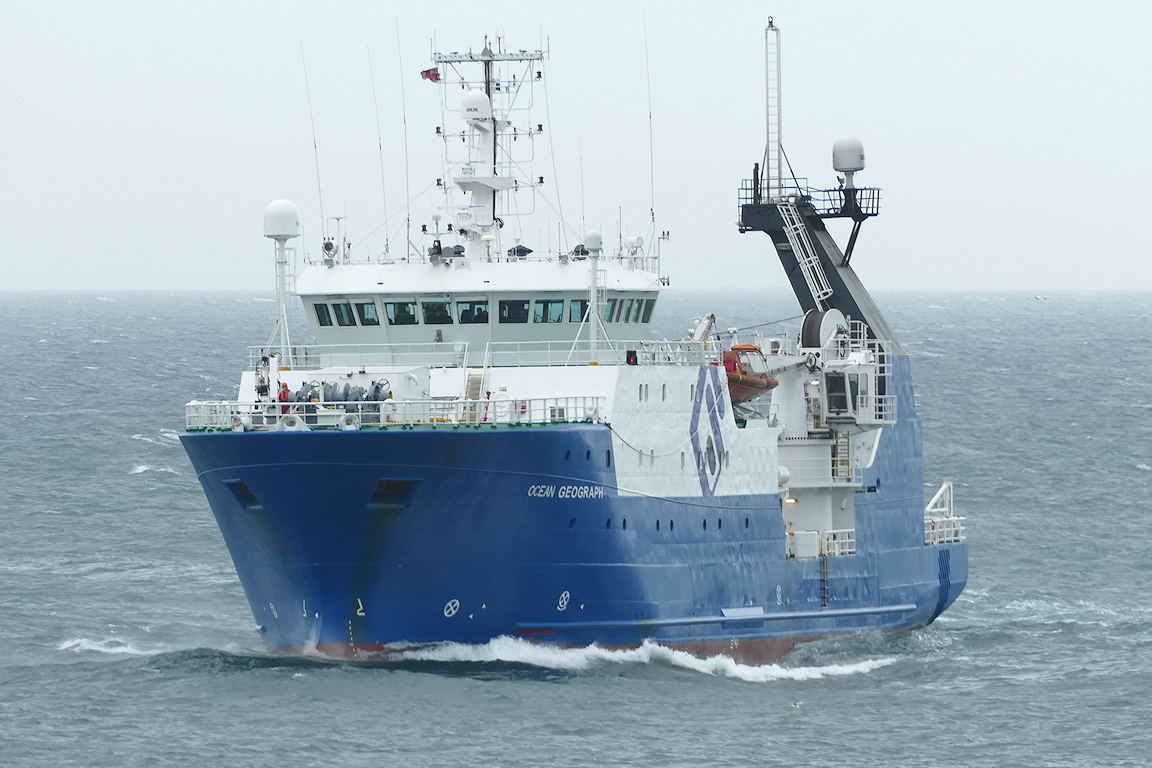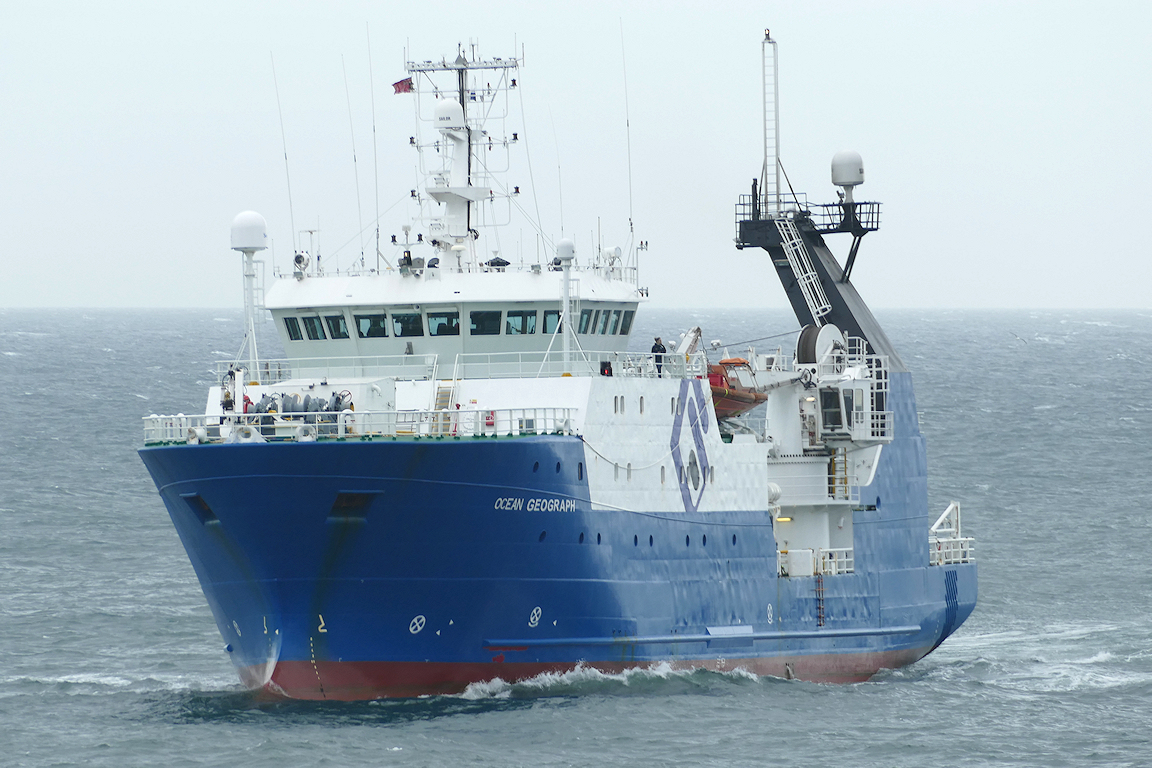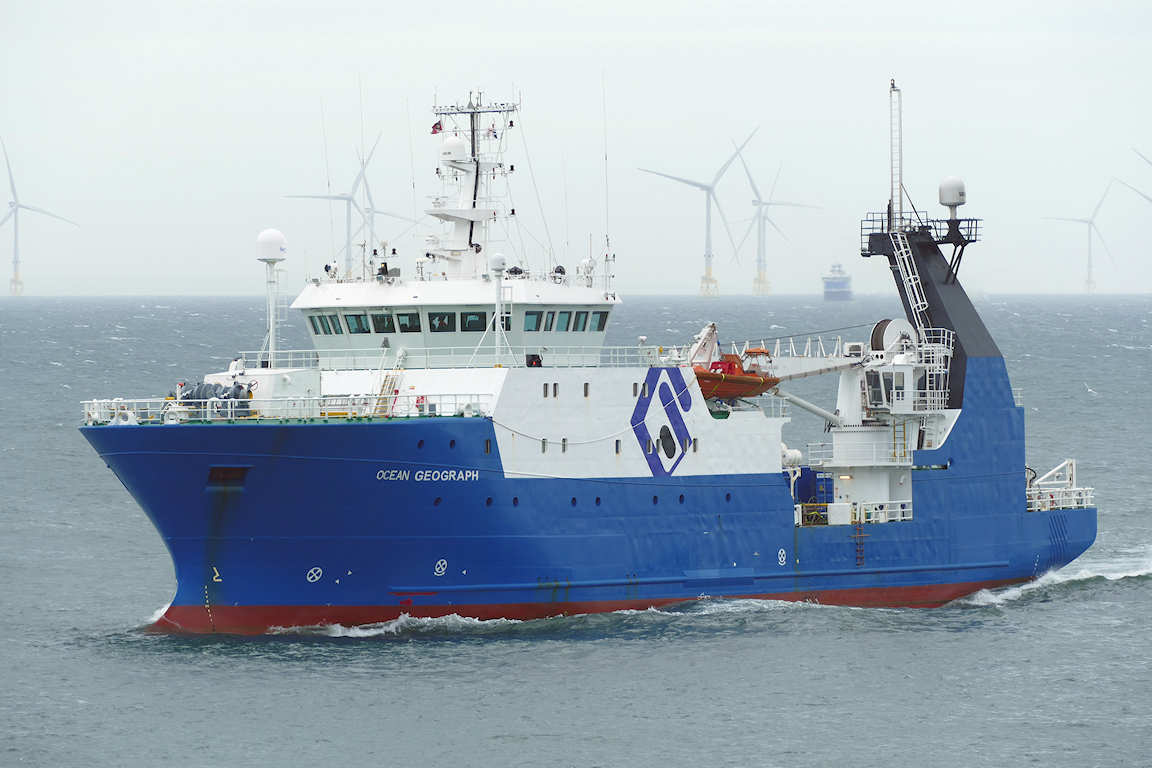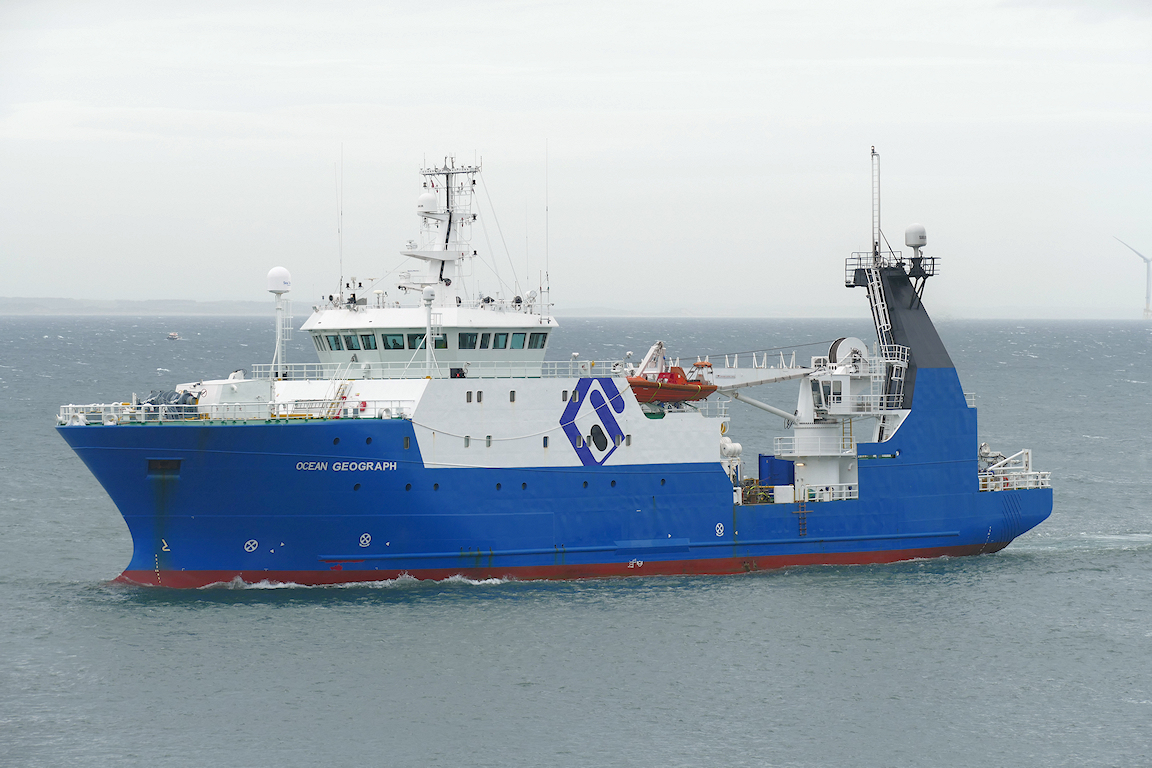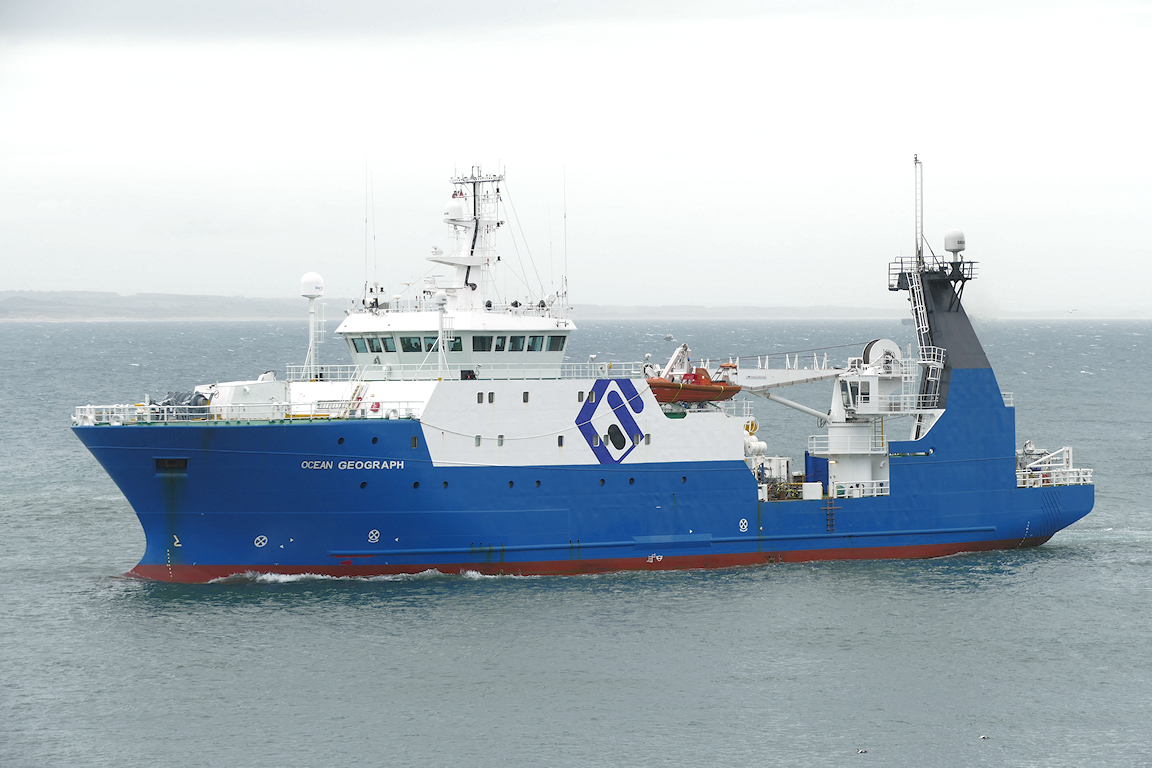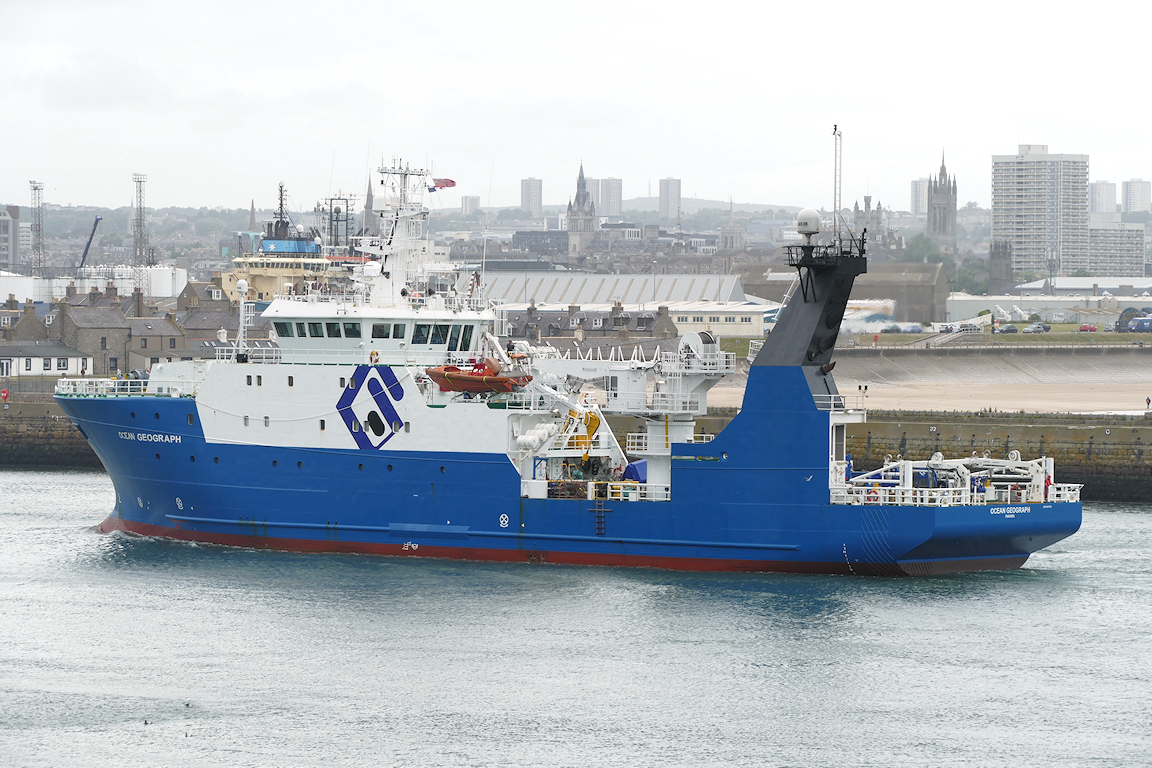 Gardline's OCEAN GEOGRAPH arrives at 10:00.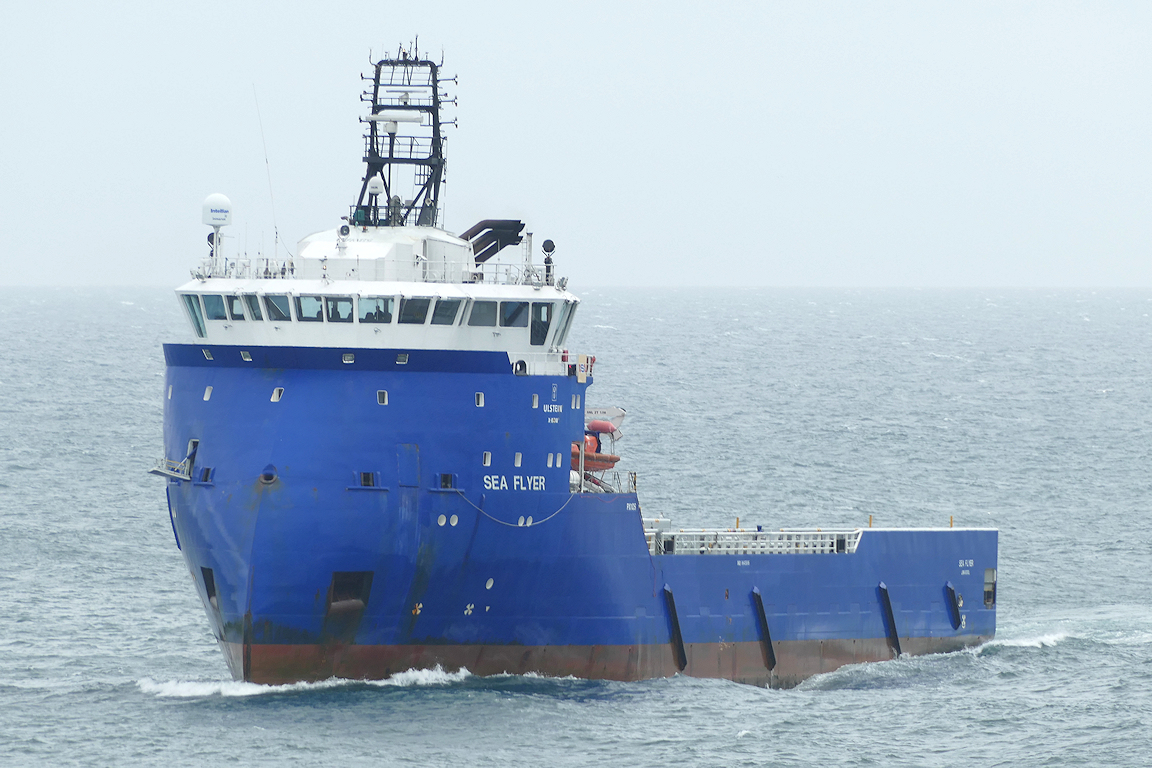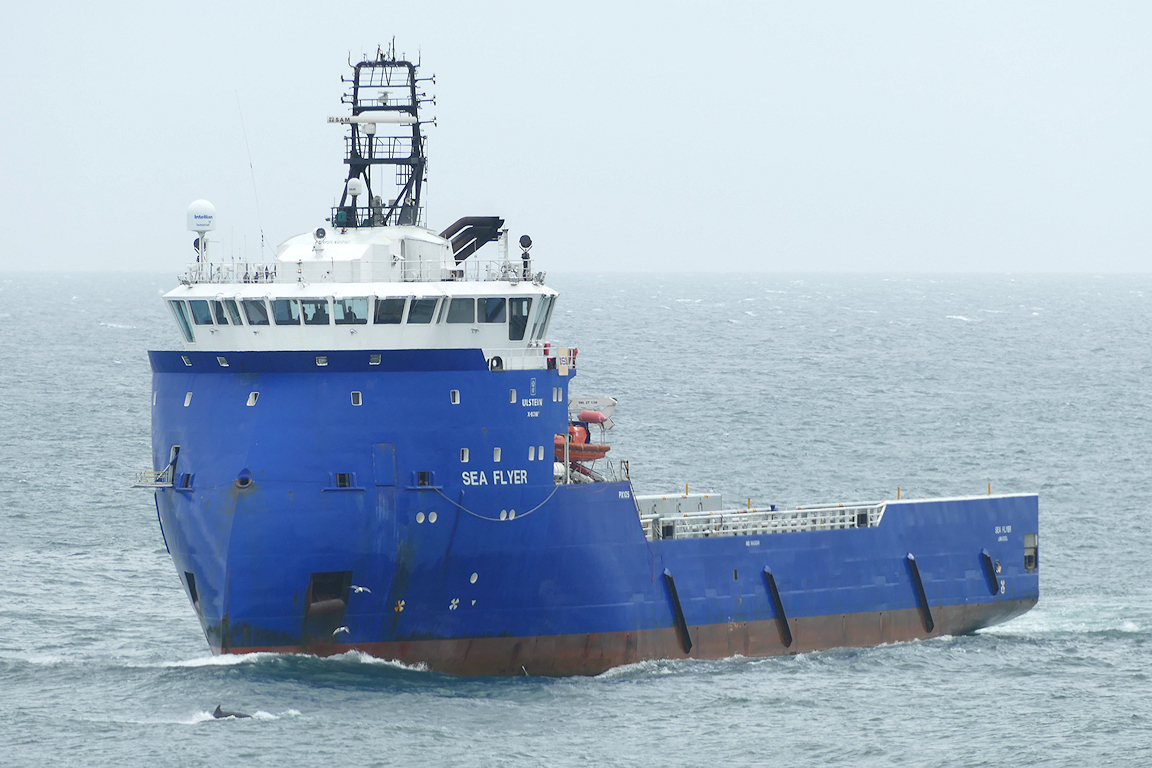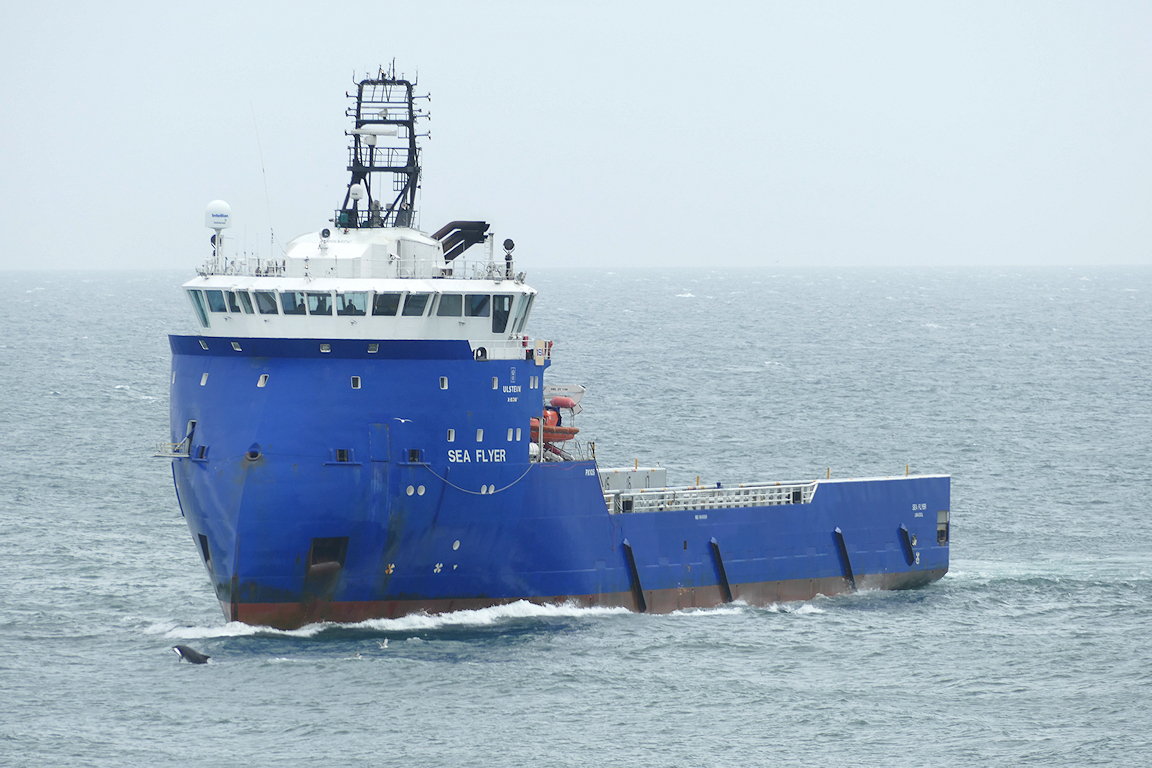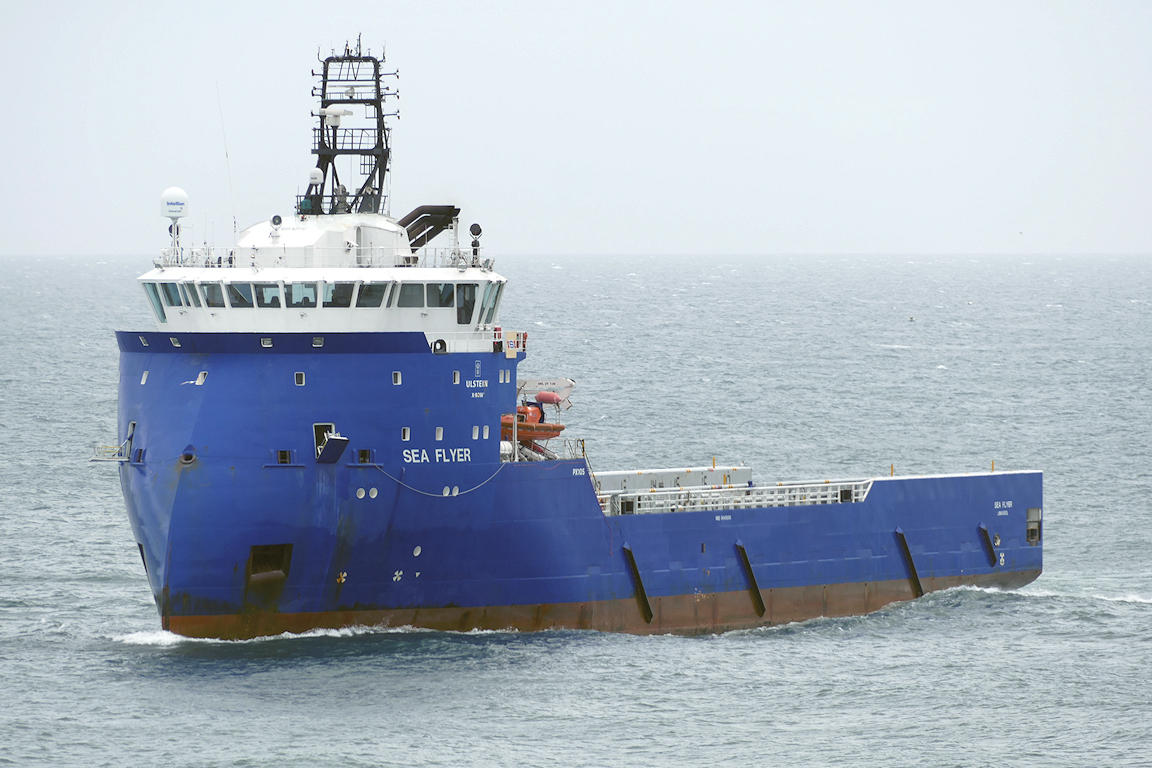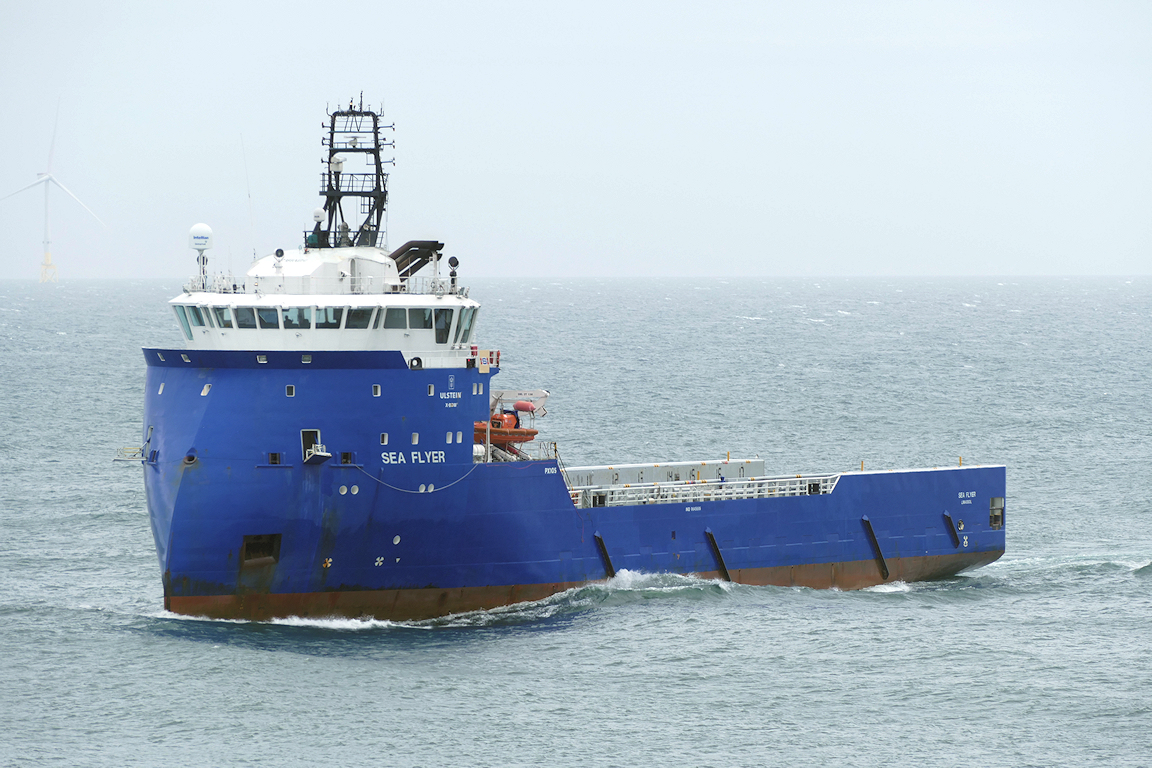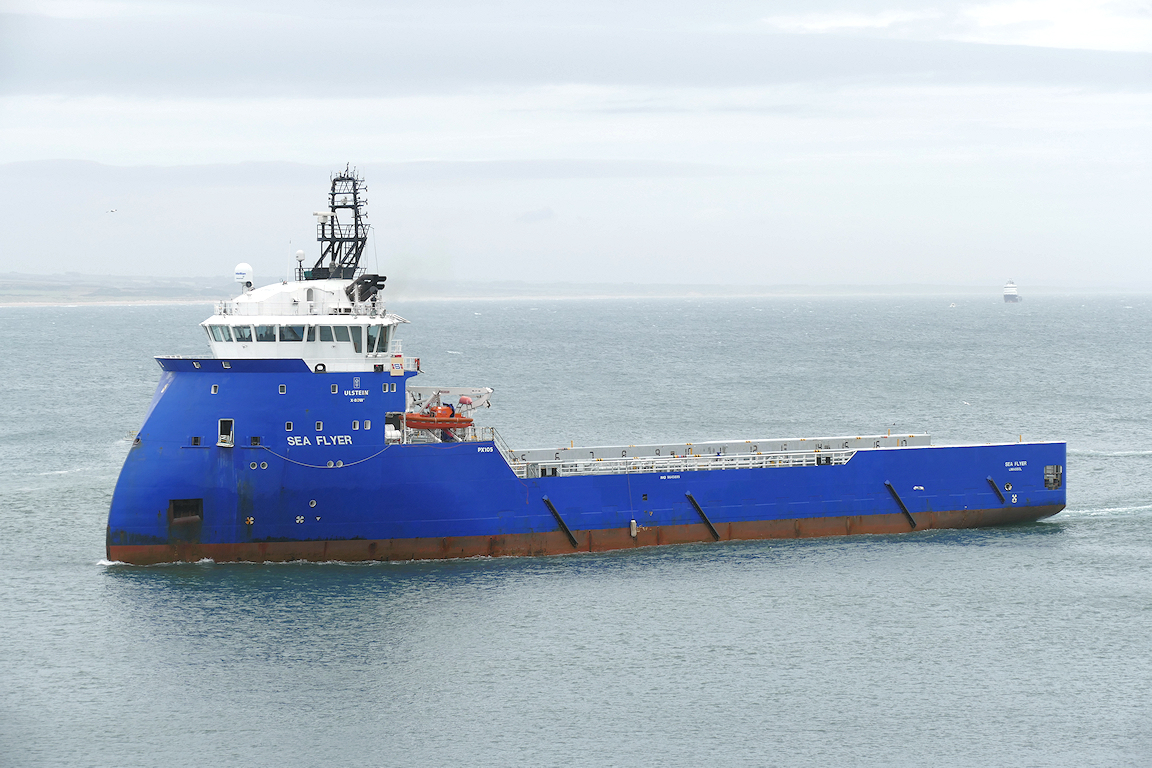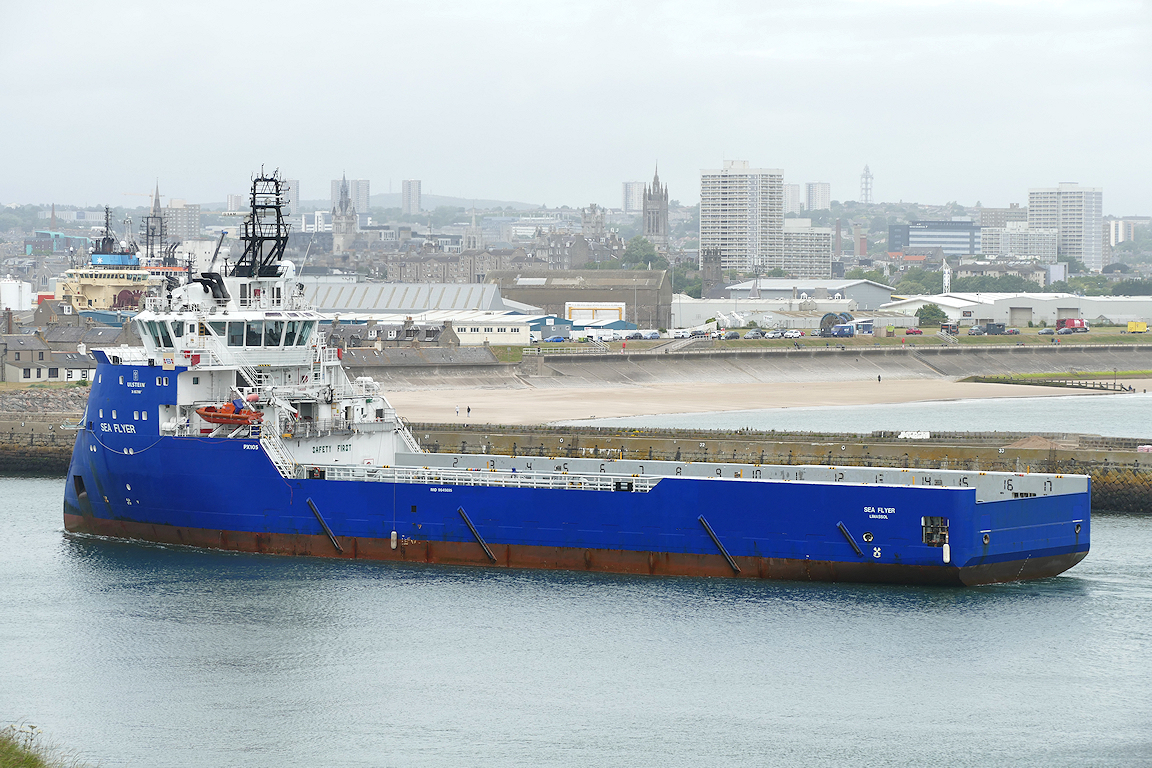 SEA FLYER arriving at 10:17…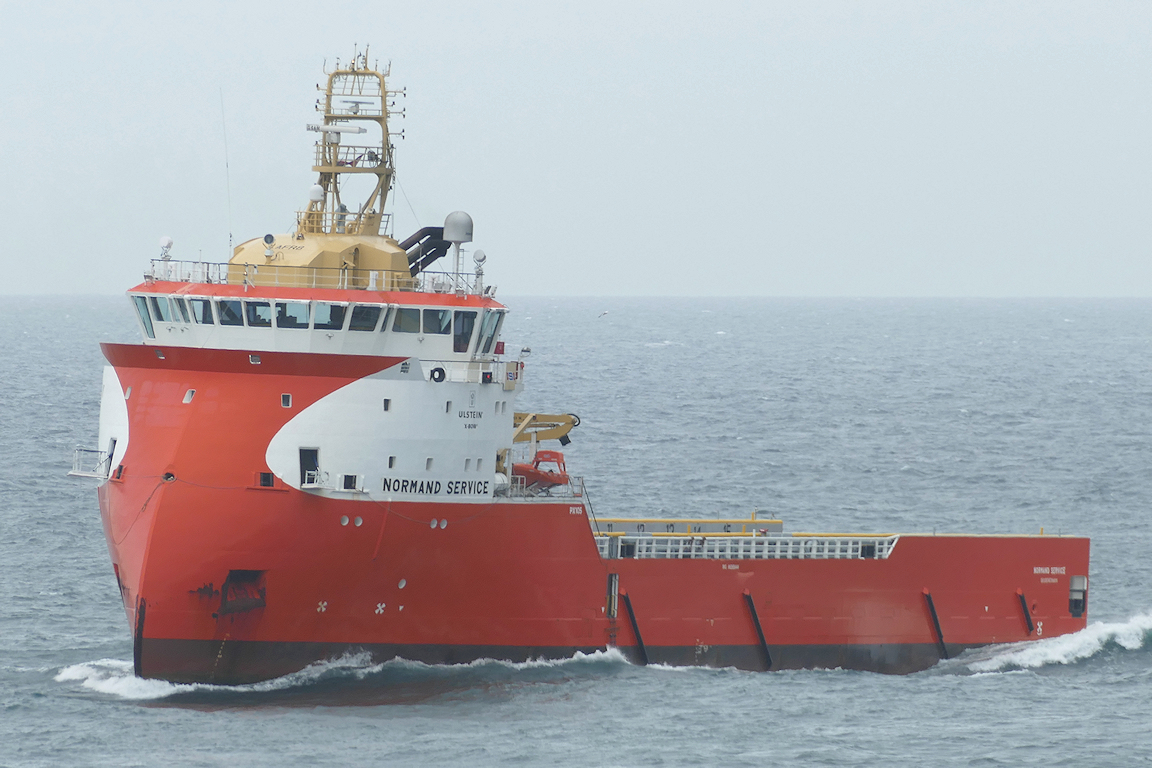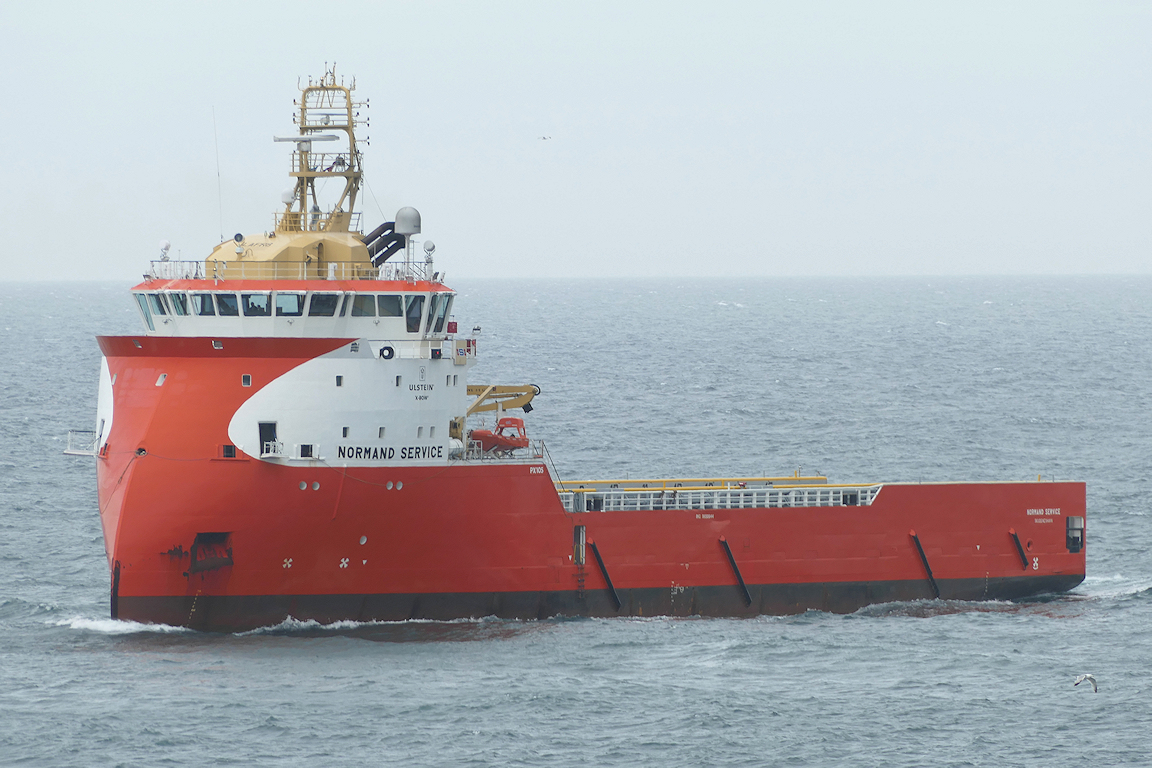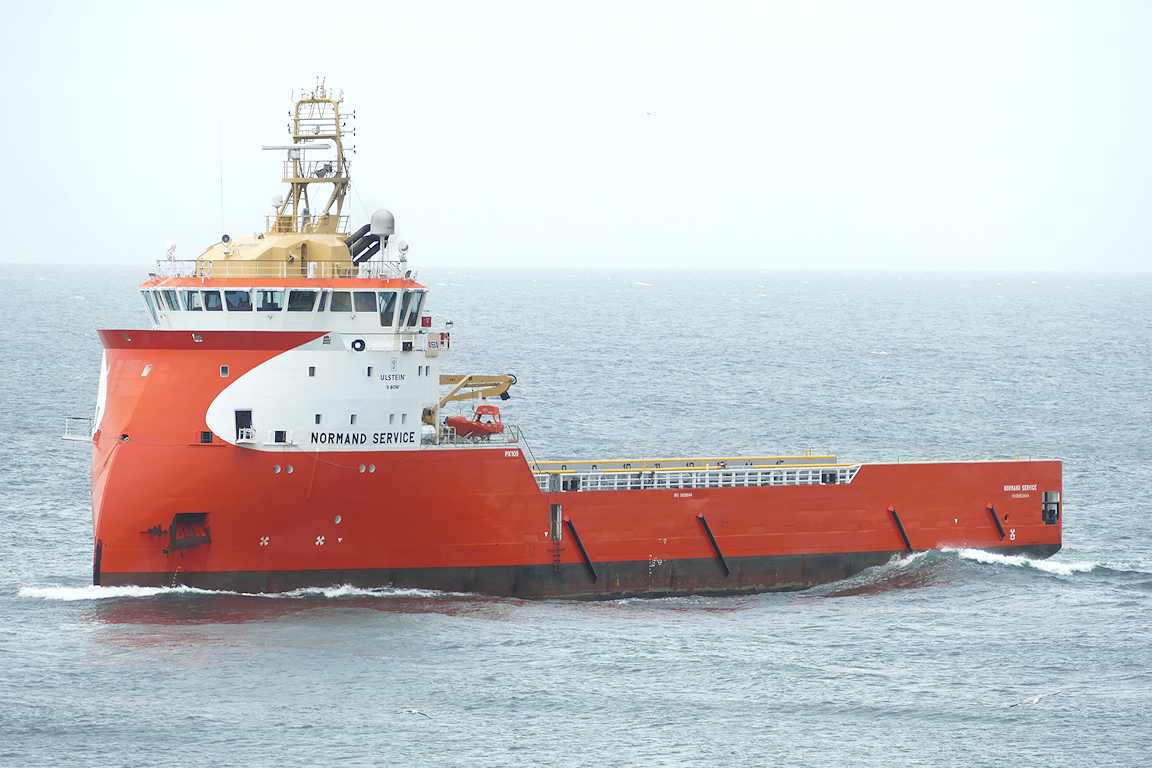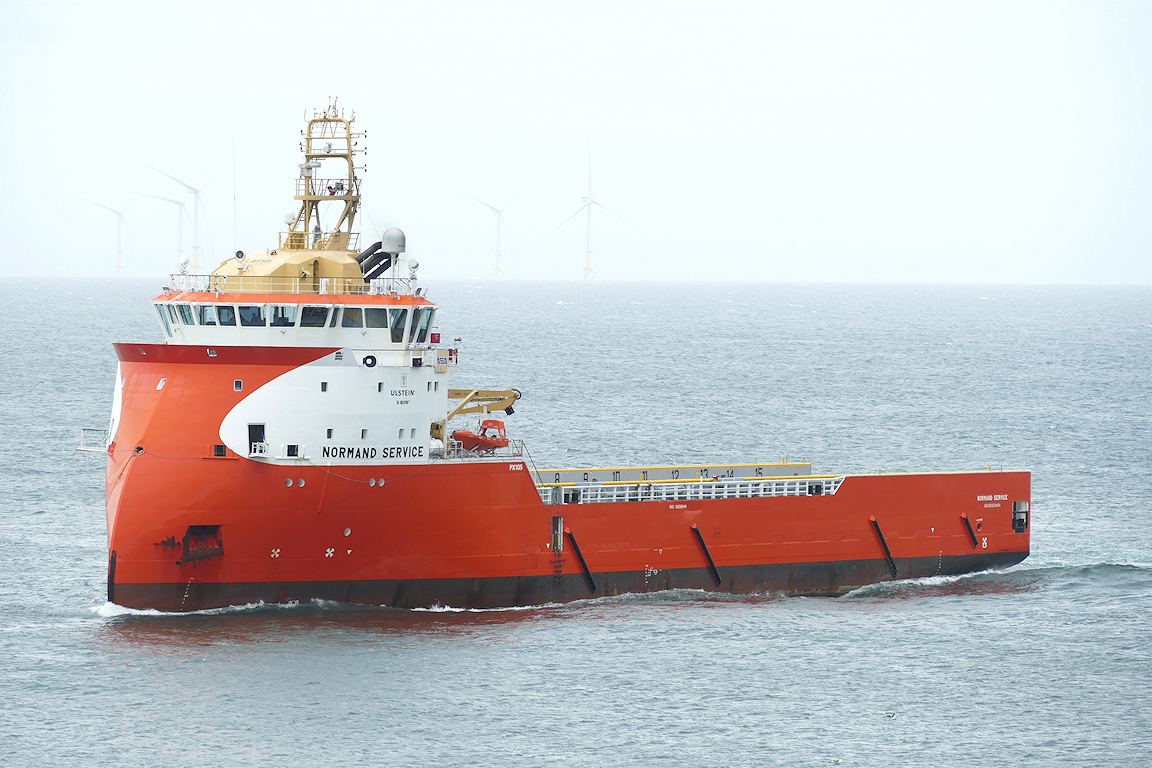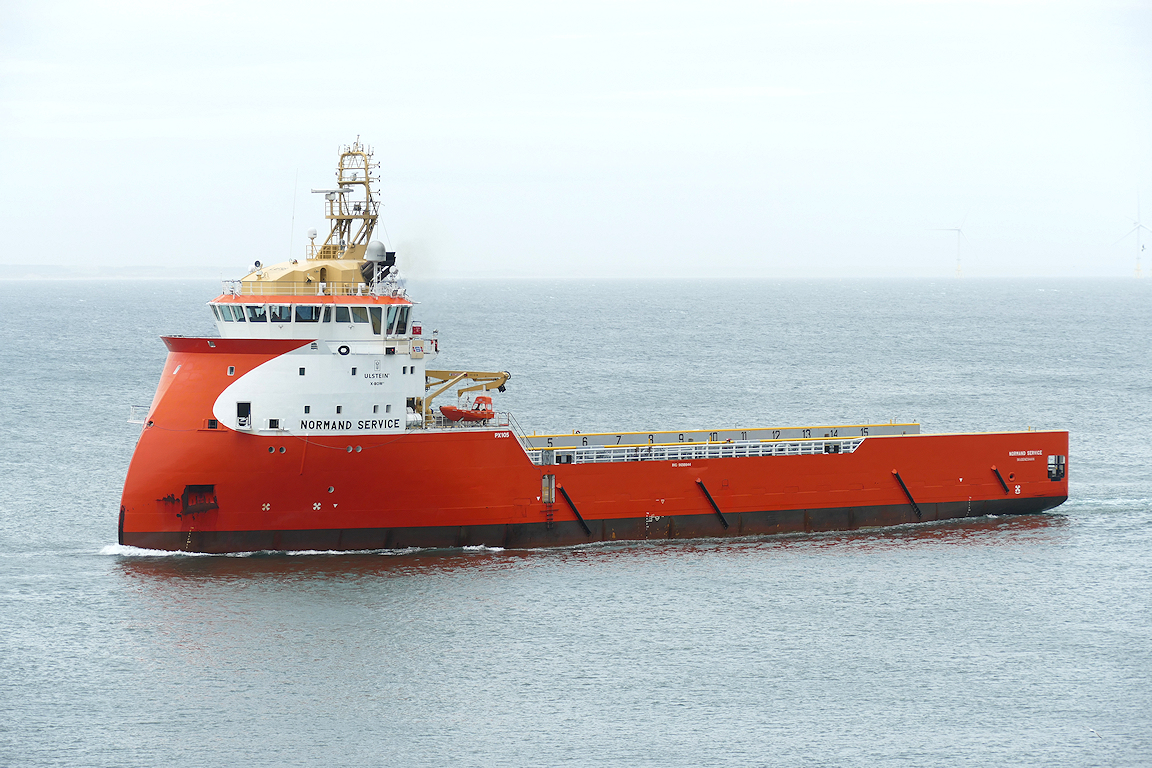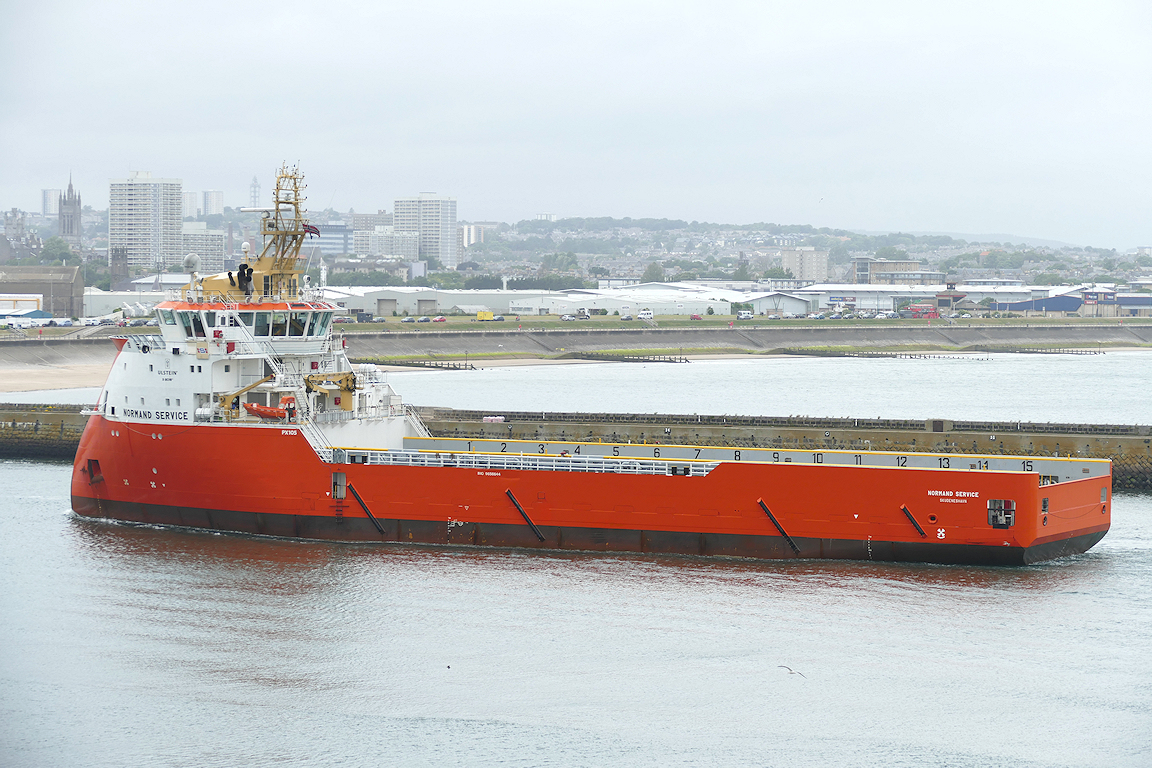 … with NORMAND SERVICE following 30 minutes later.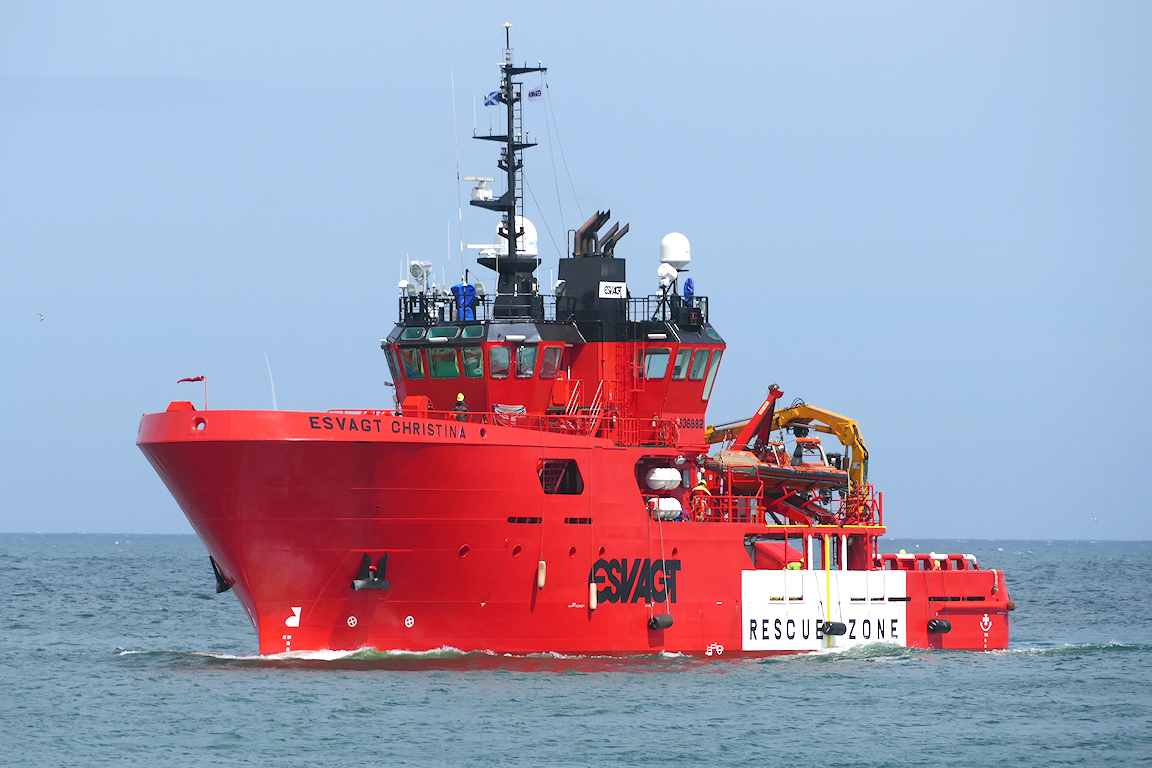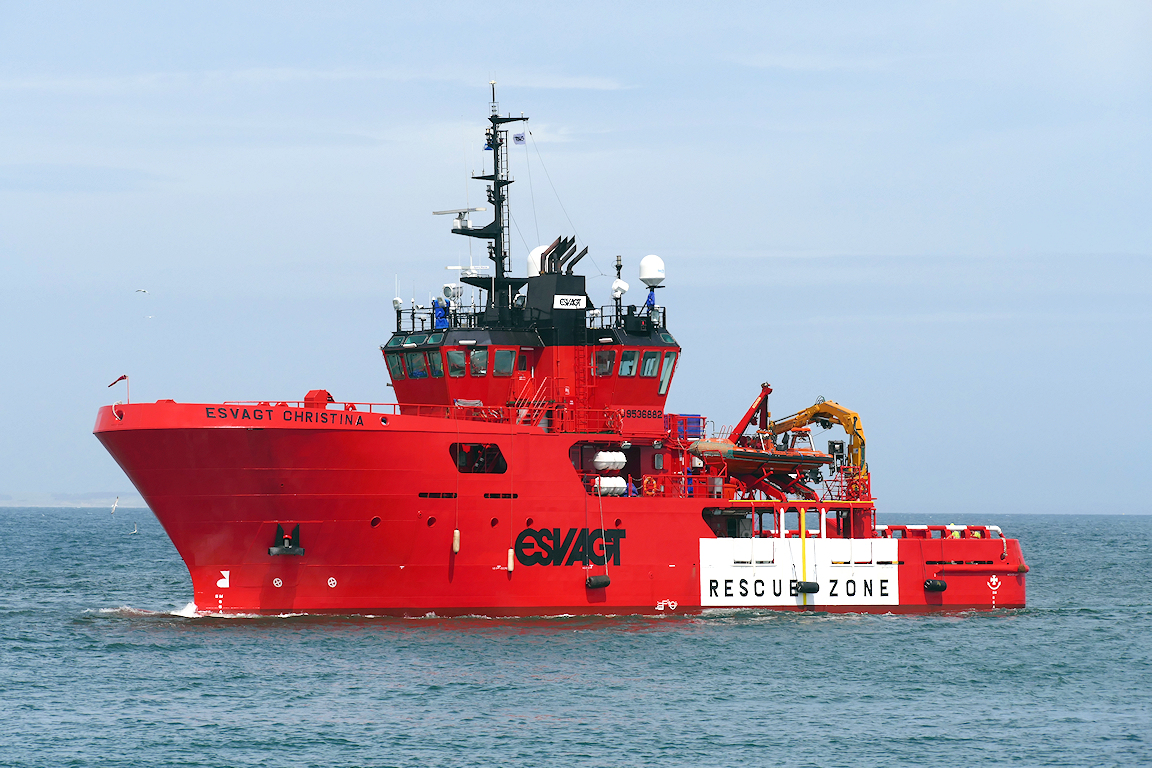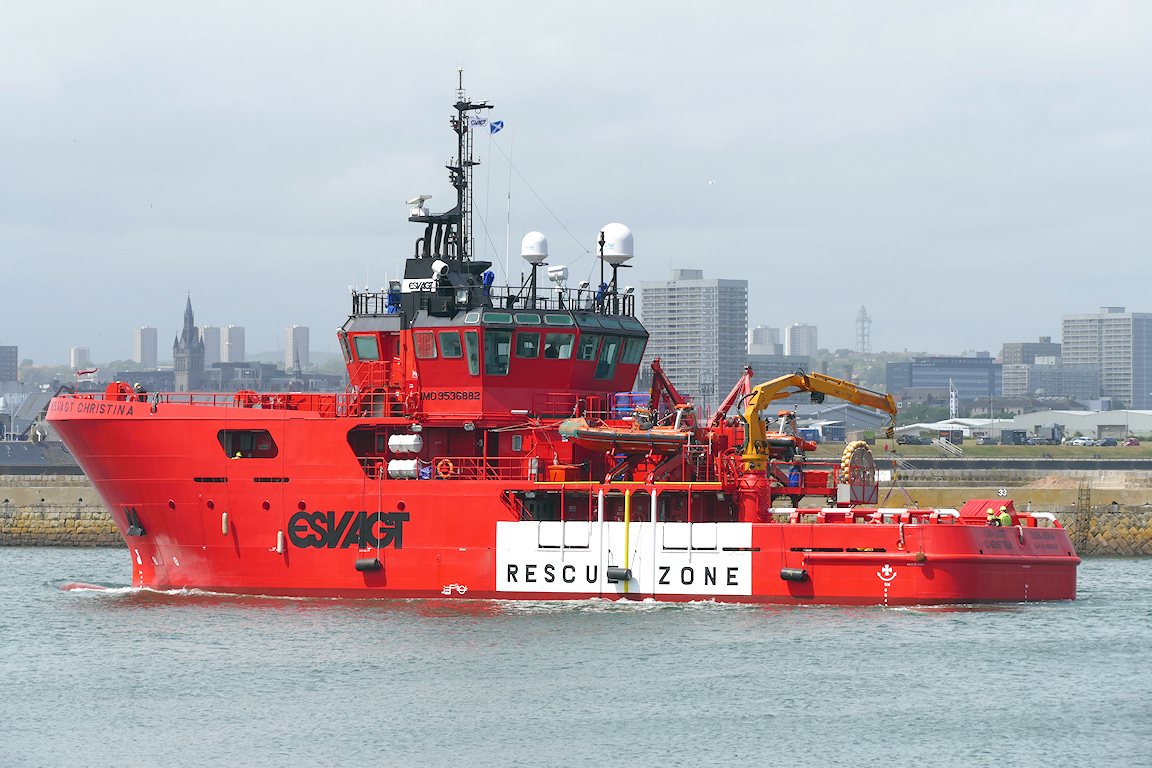 ESVAGT CHRISTINA returns to the harbour at 12:50.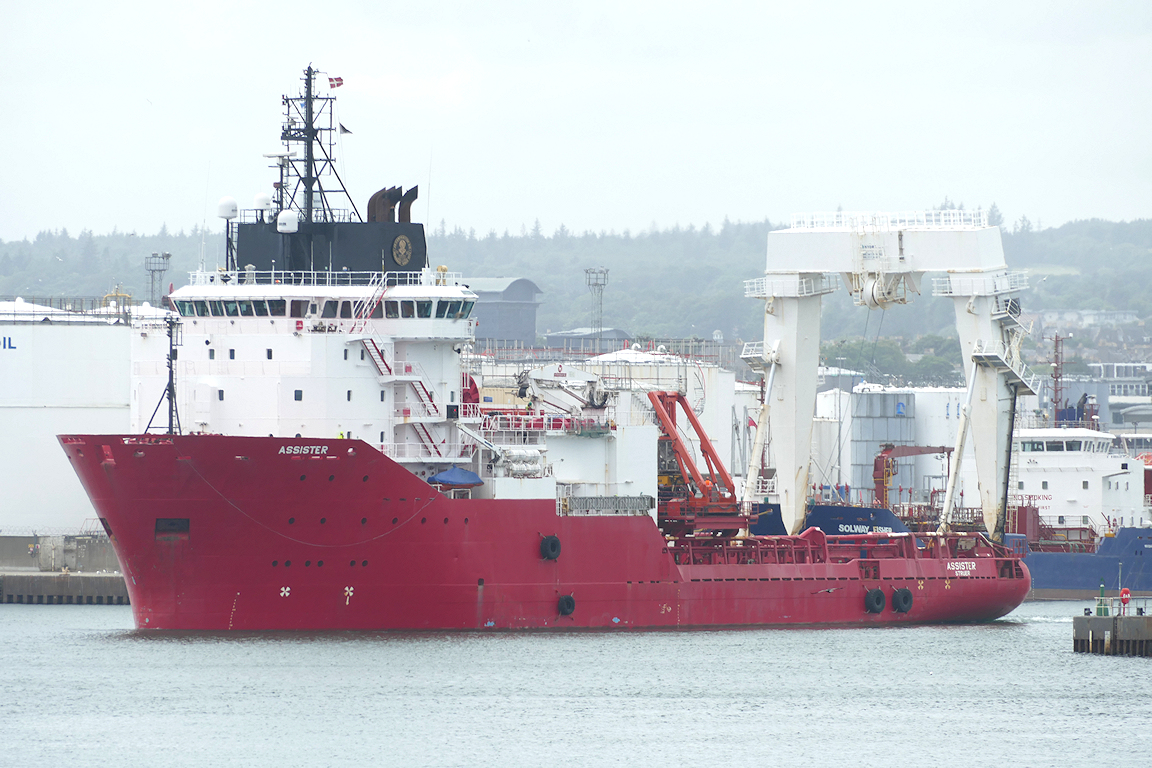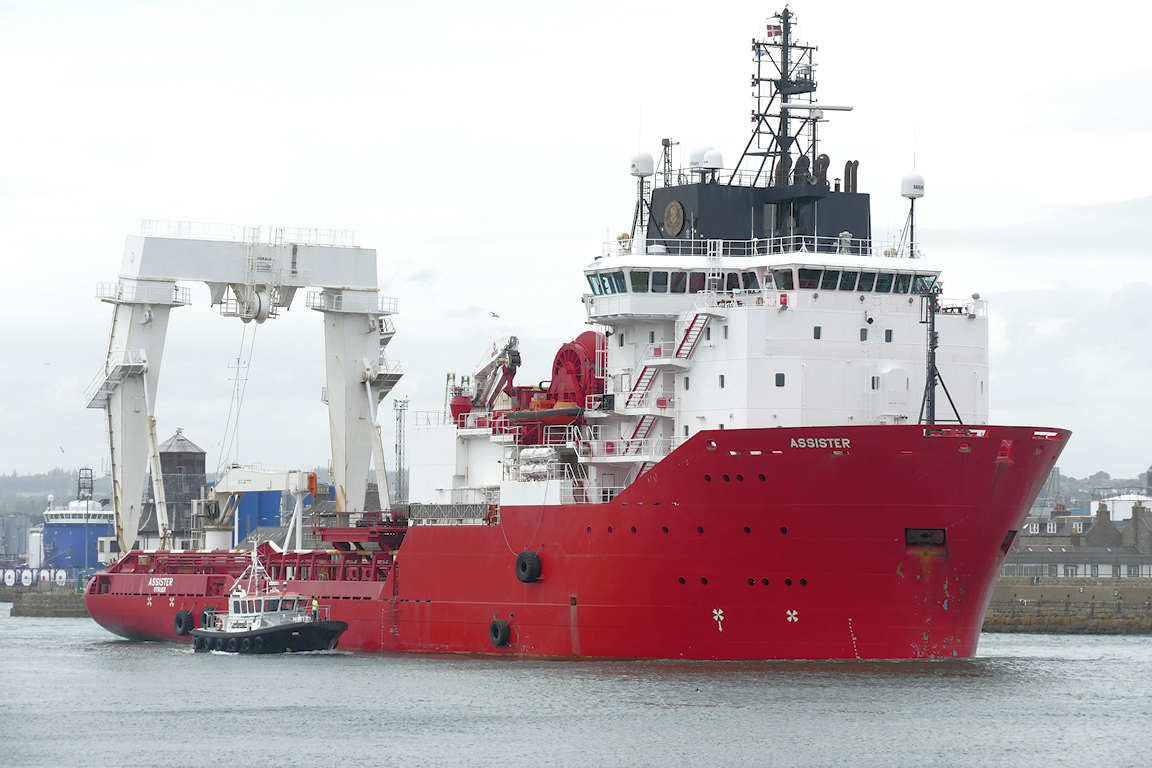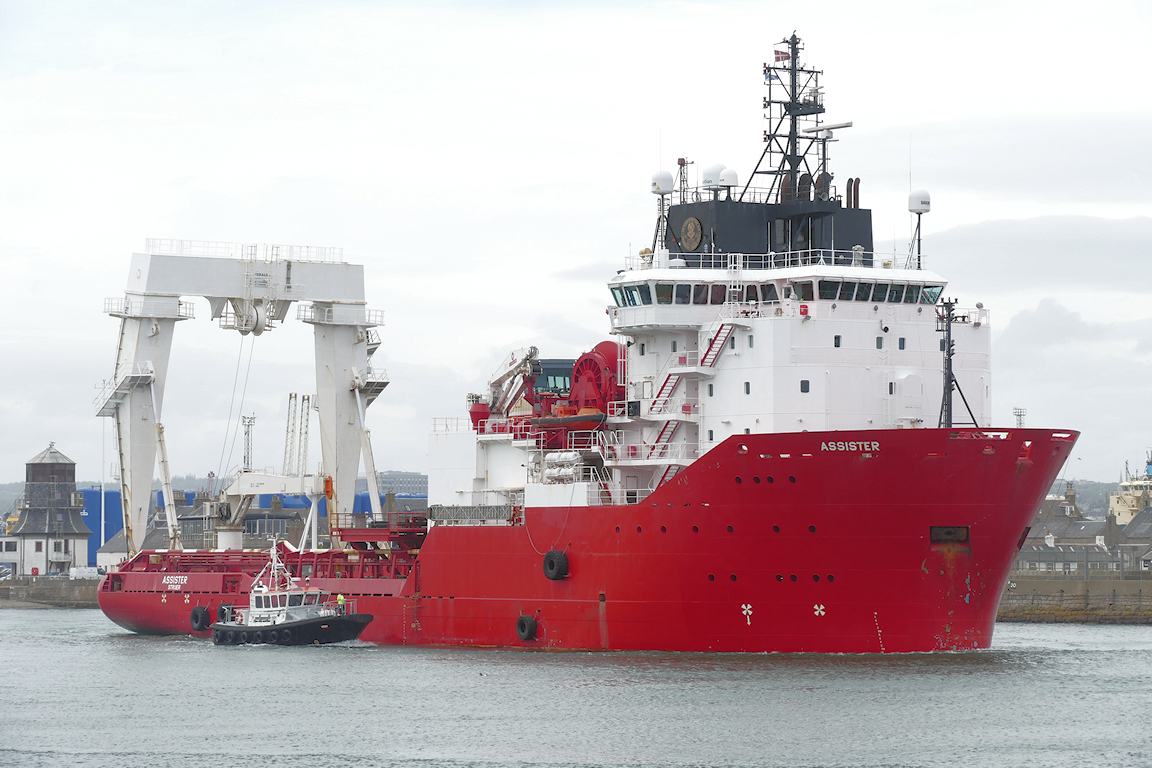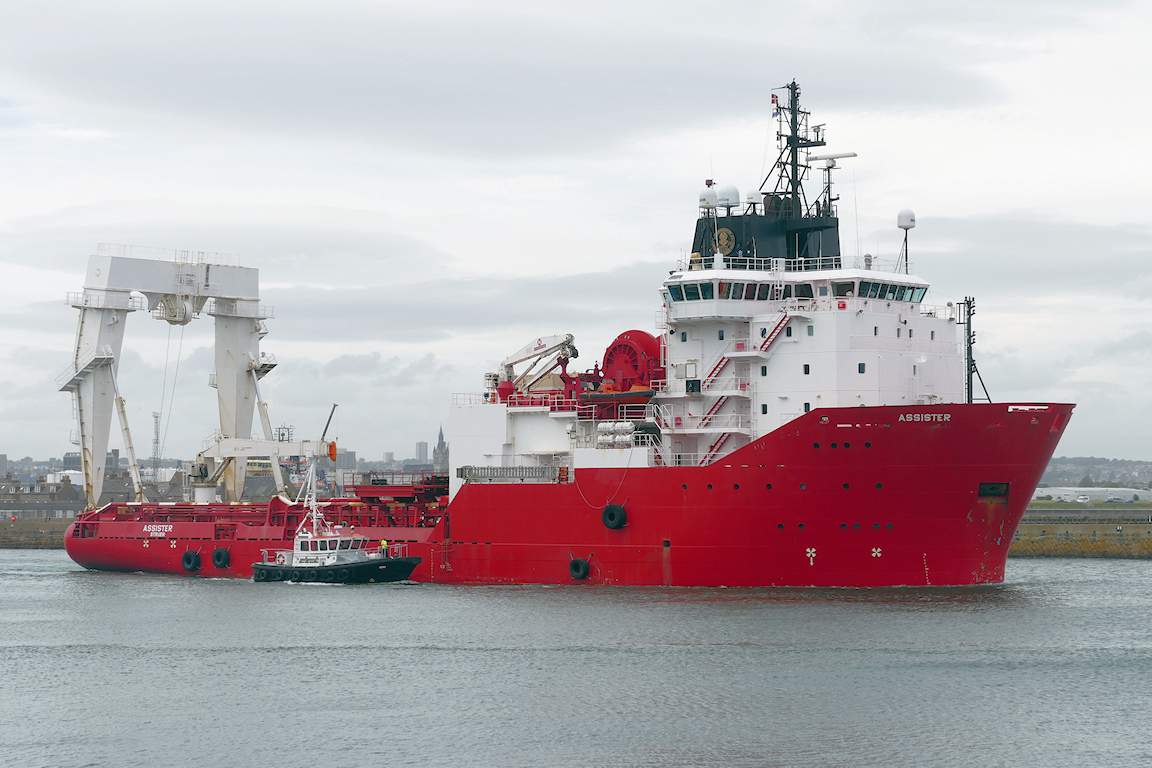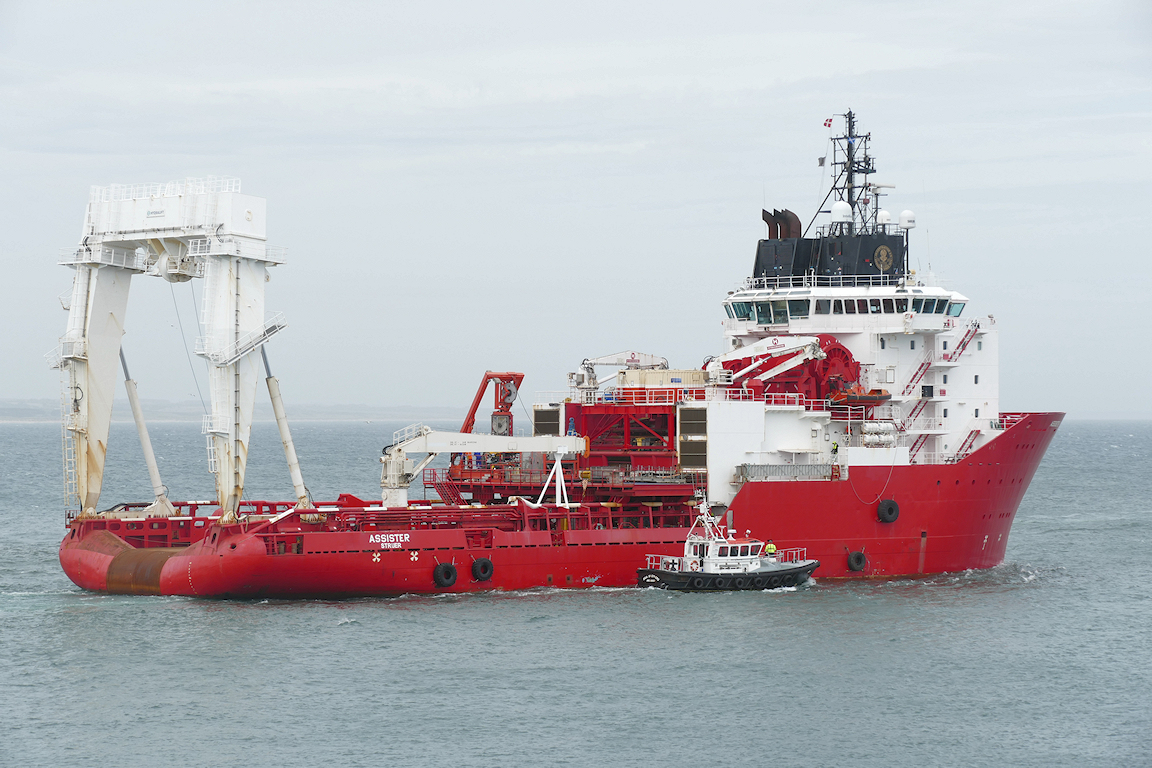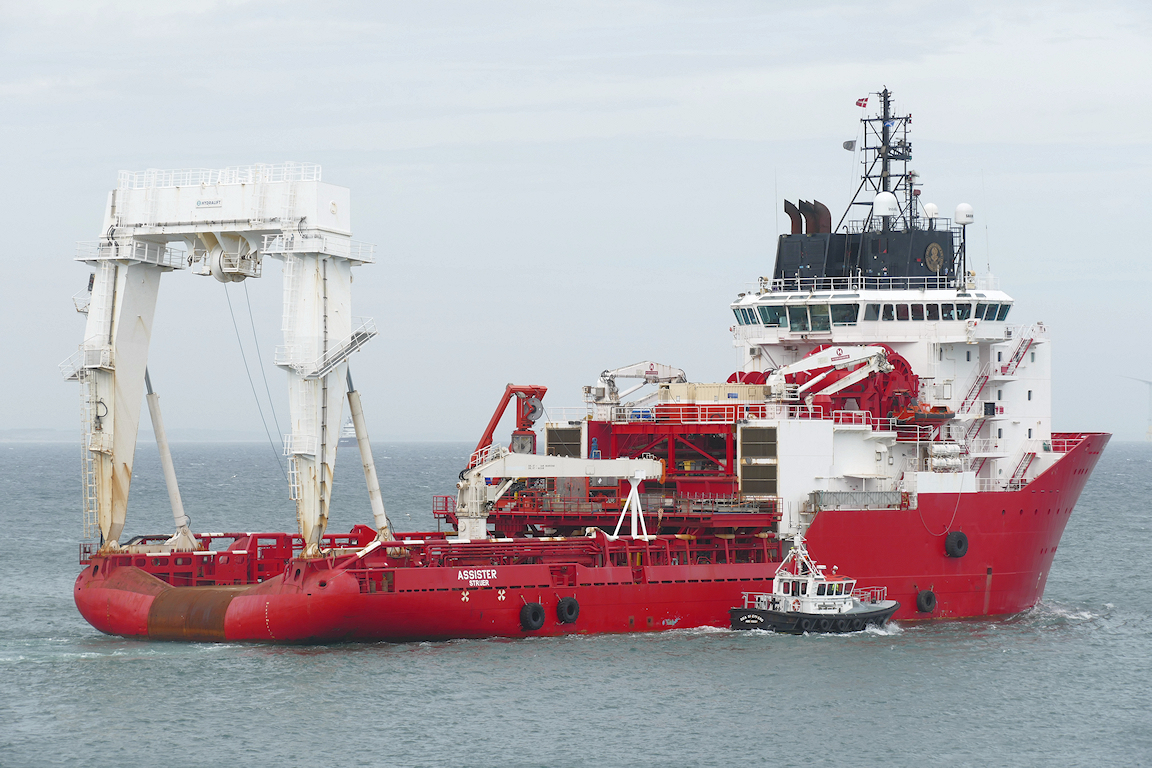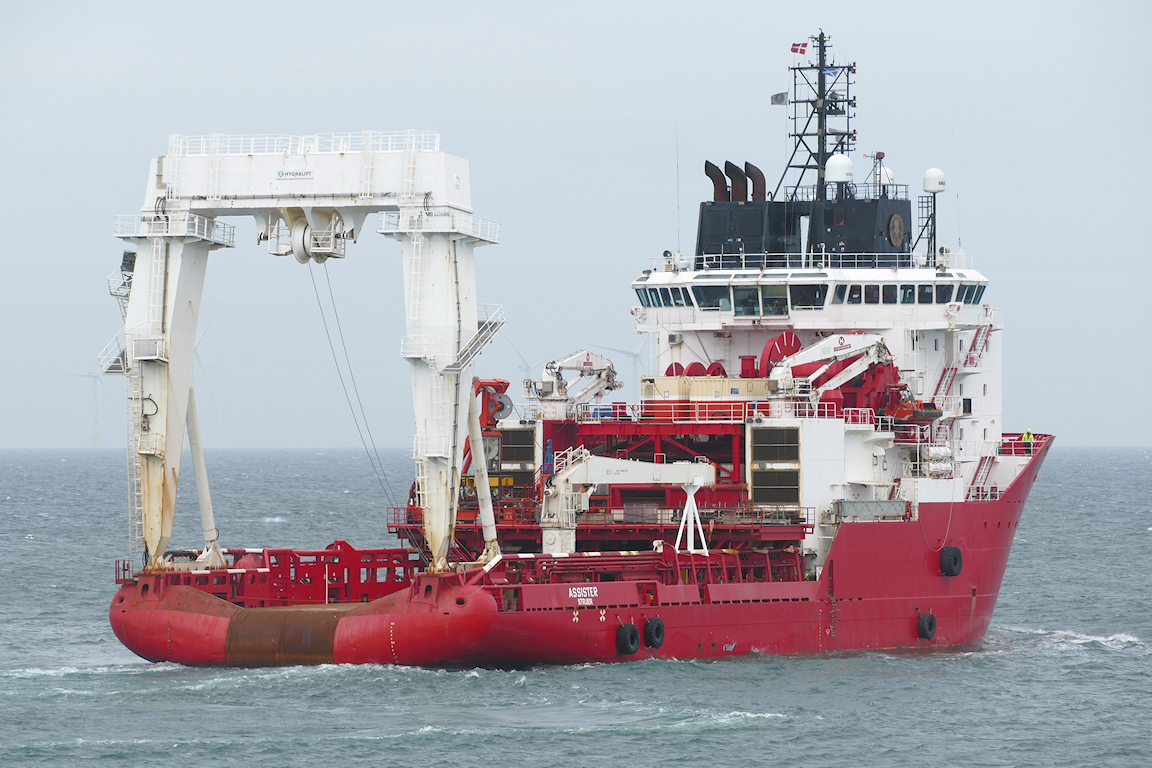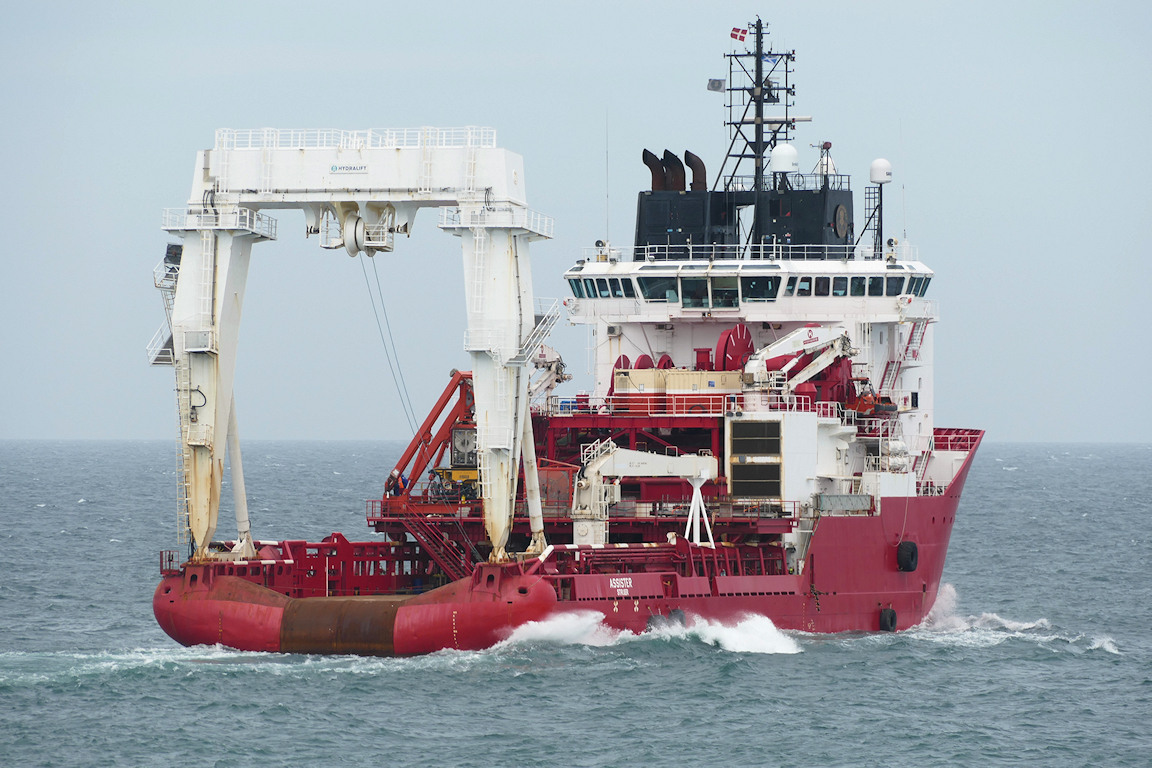 Having been tucked away at Waterloo quay since I arrived, ASSISTER heads out to the Kincardine Wind farm at 13:55.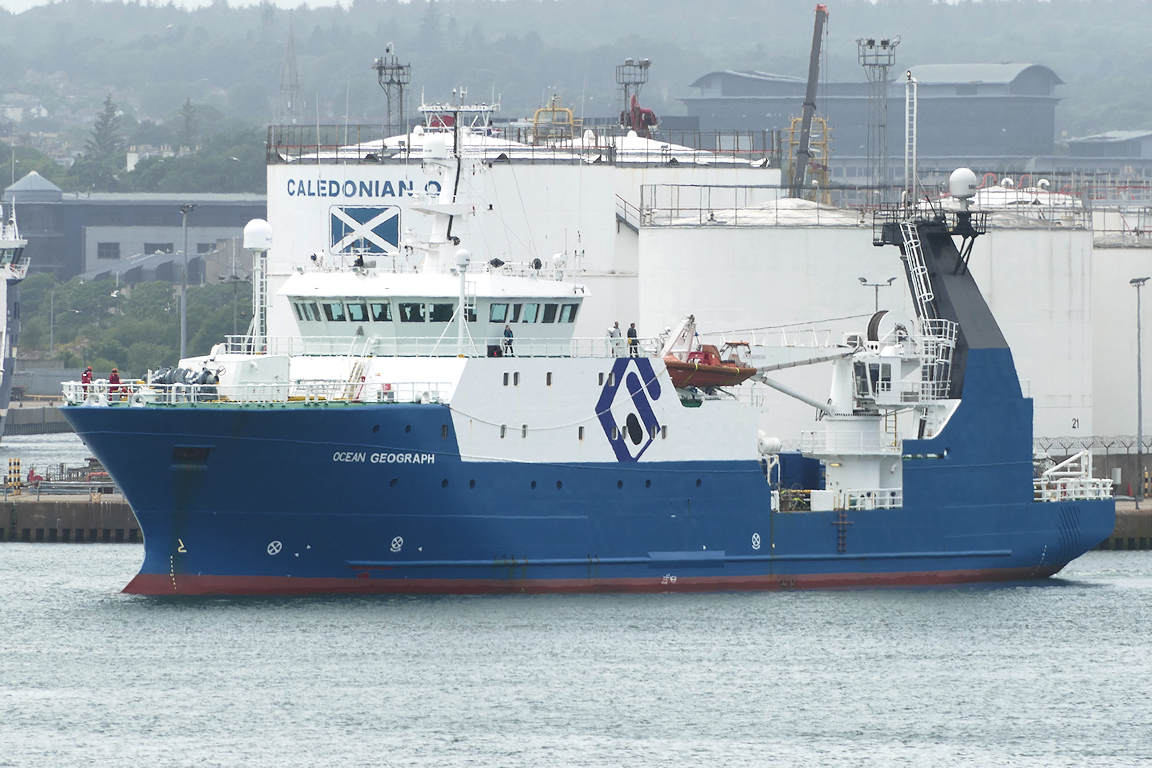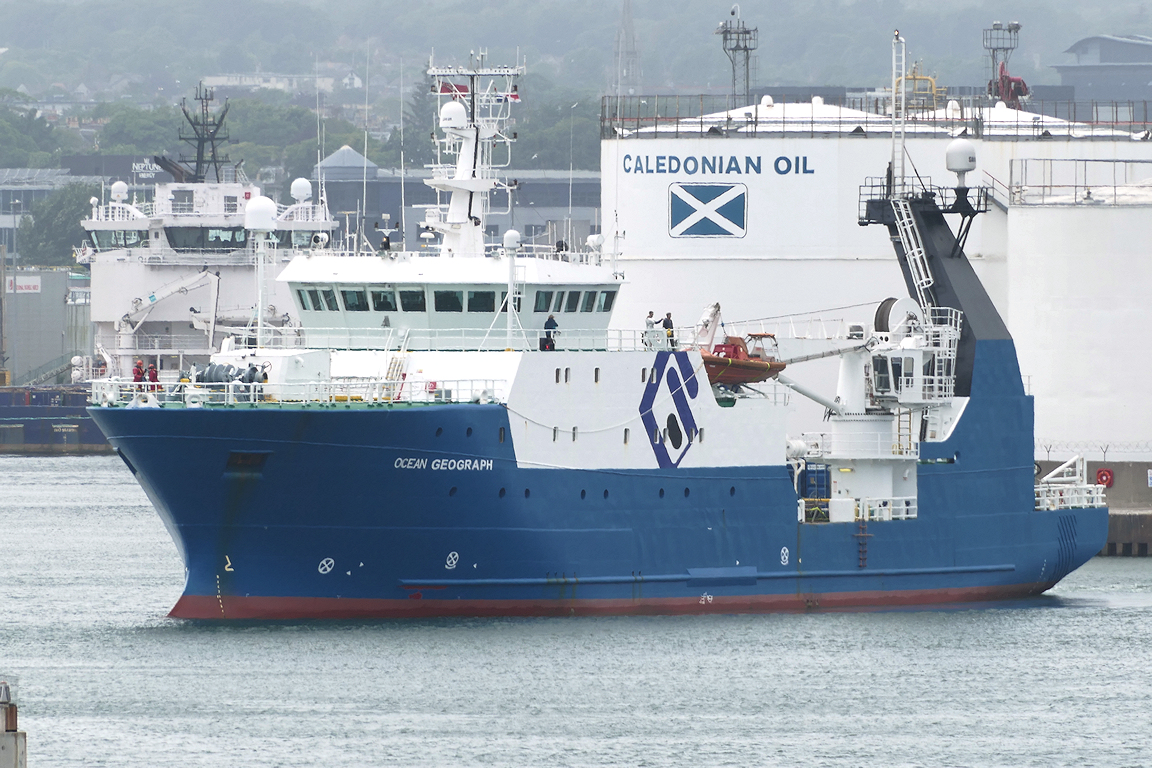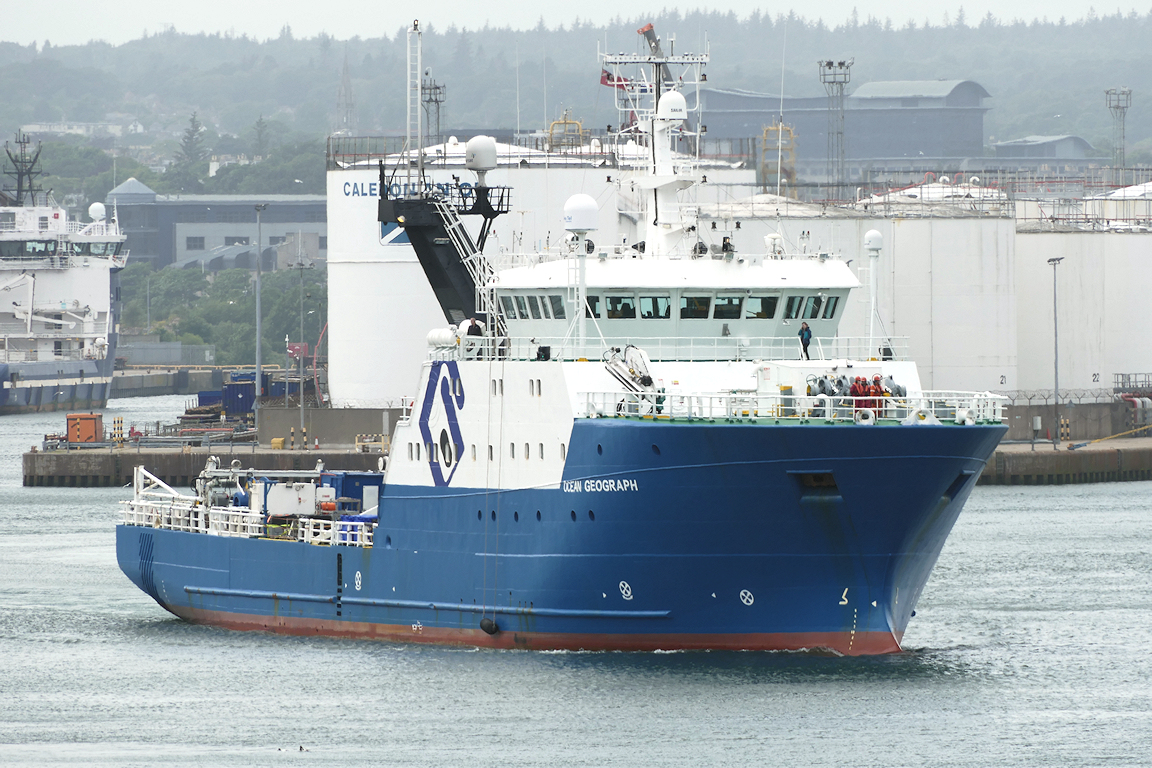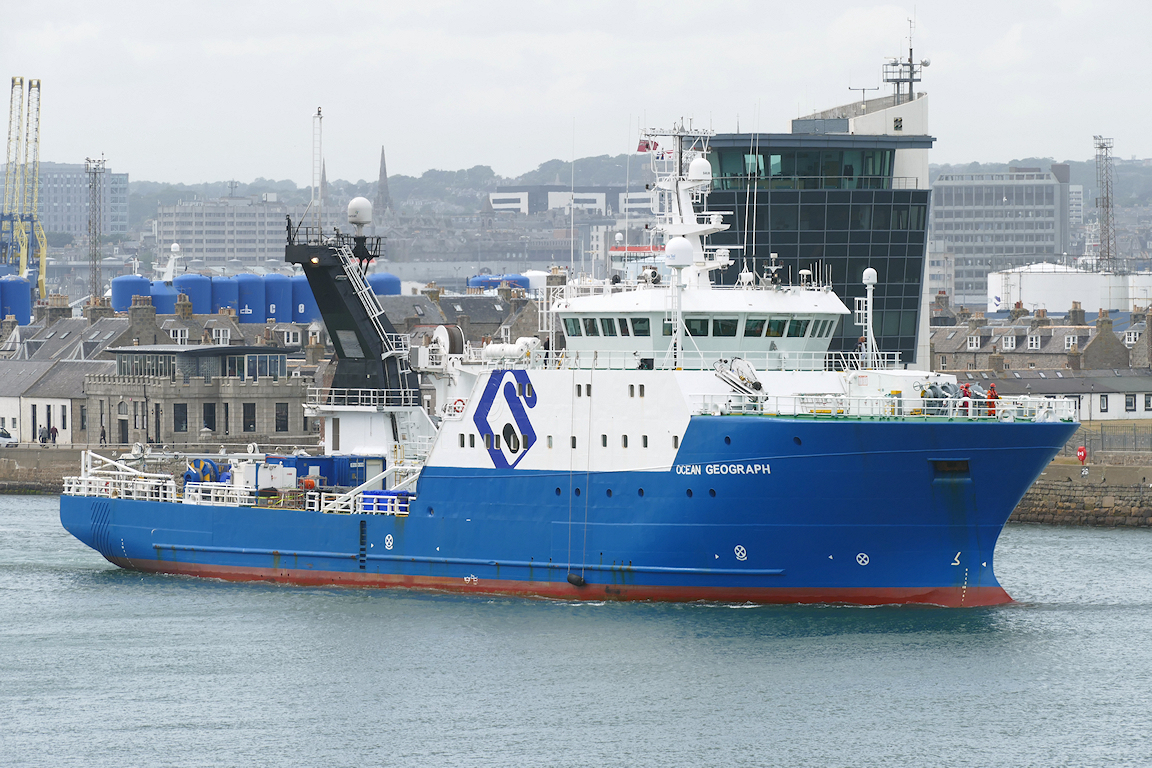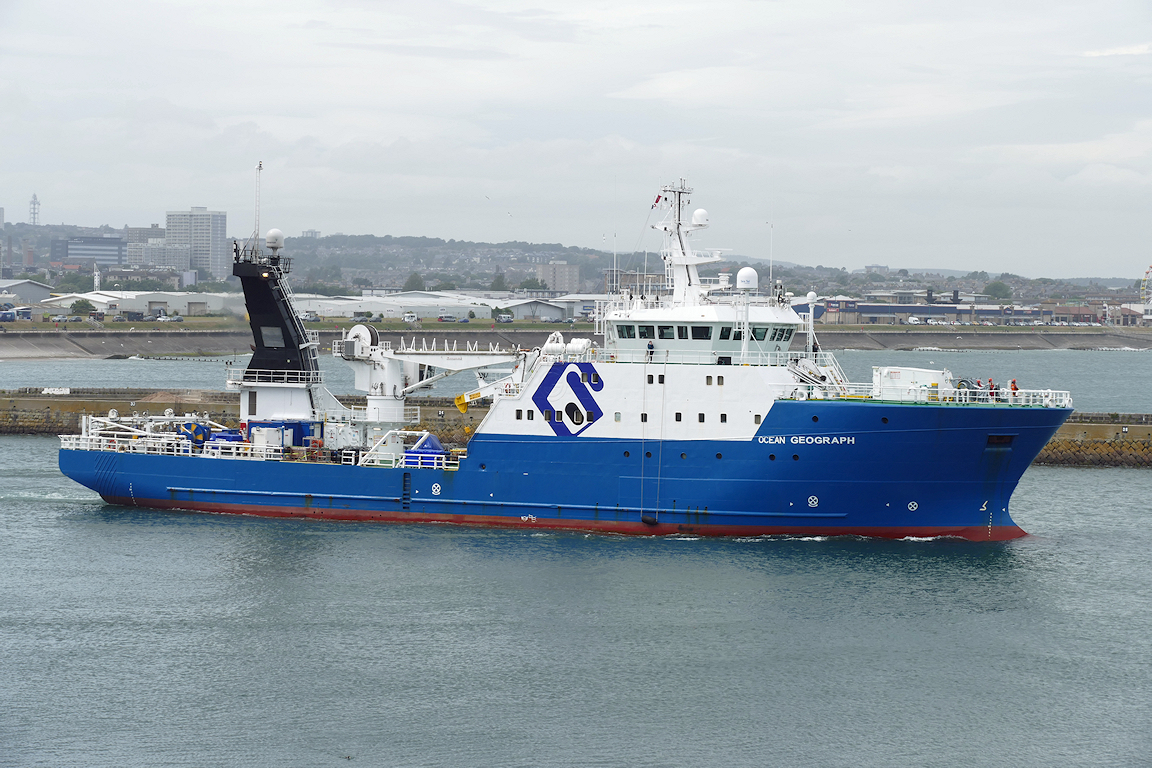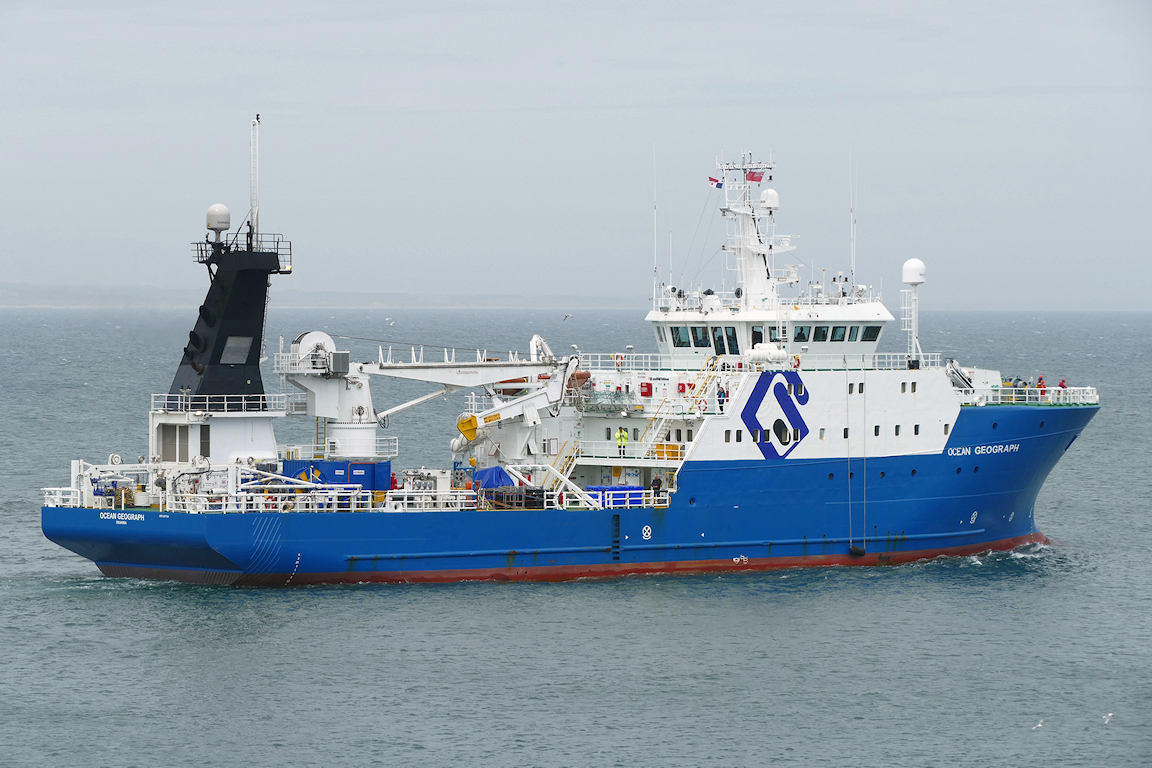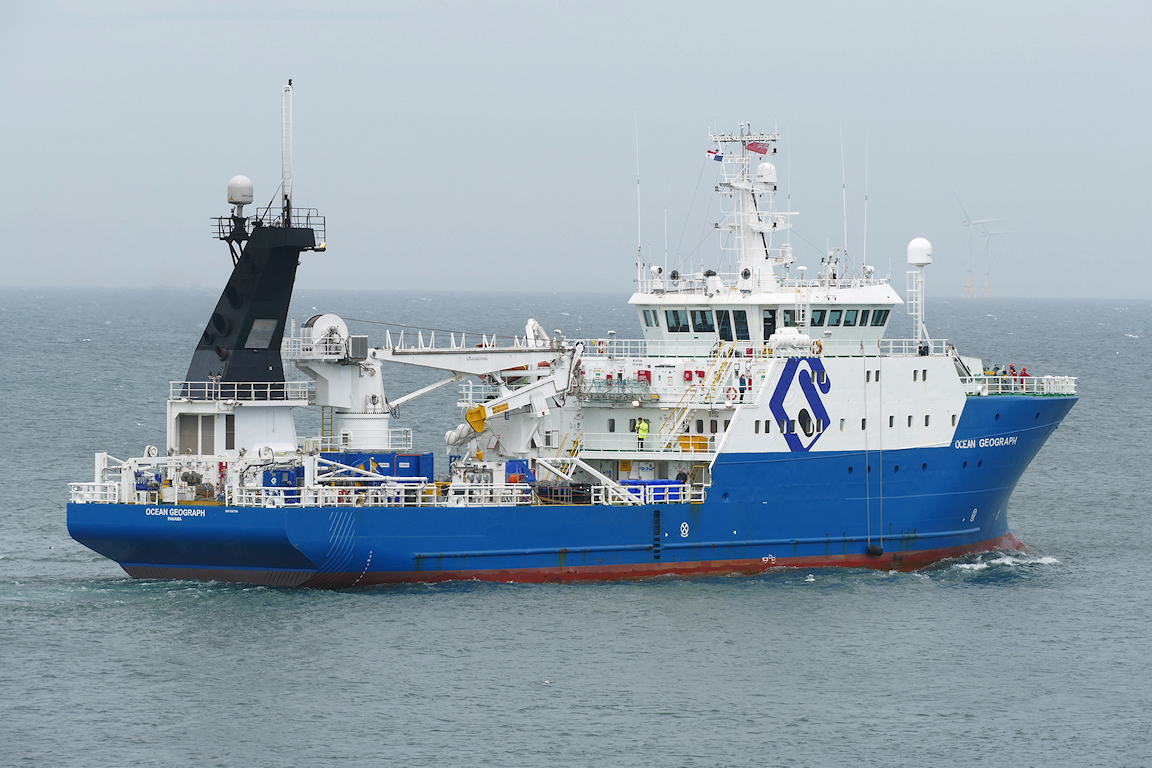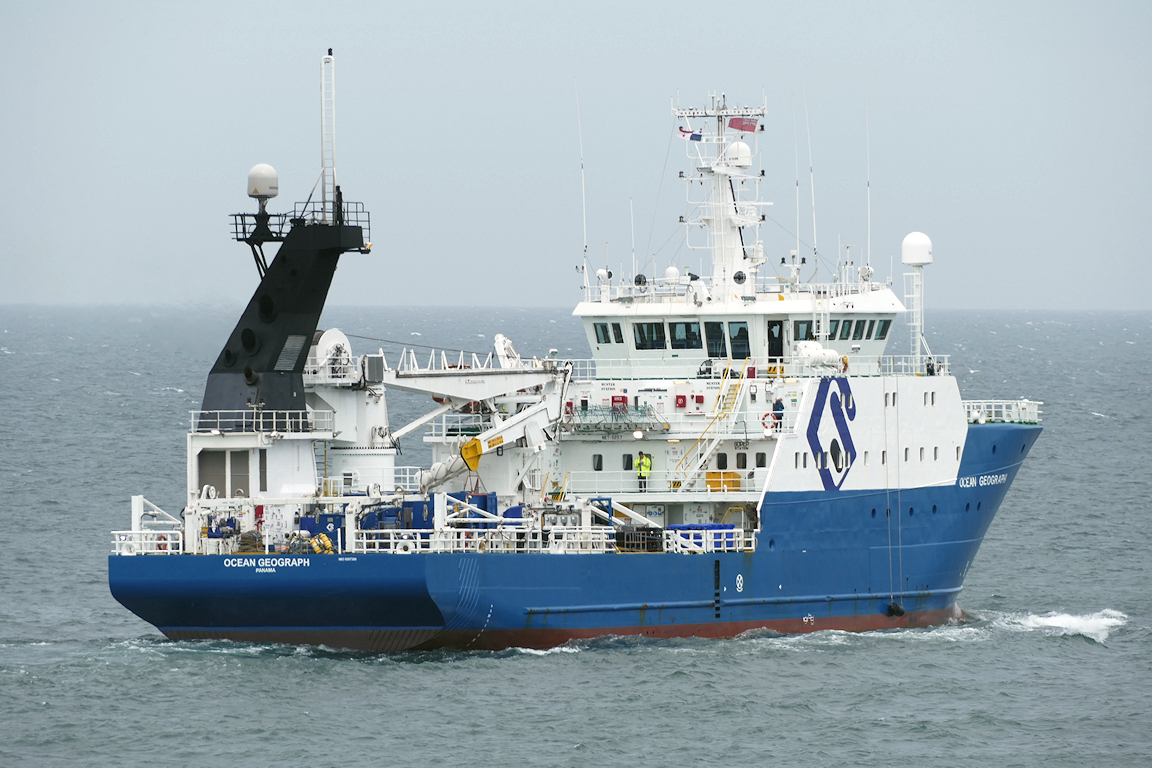 A quick turnaround and OCEAN GEOGRAPH sails at 14:25.
With very little due in on the afternoon, and most of the possible sailings already caught, I had an early finish. Only 12 ships today, 6 of which were new to me.
**********
Day 4 – 29/06/22 – a very early 05:00 start to the day.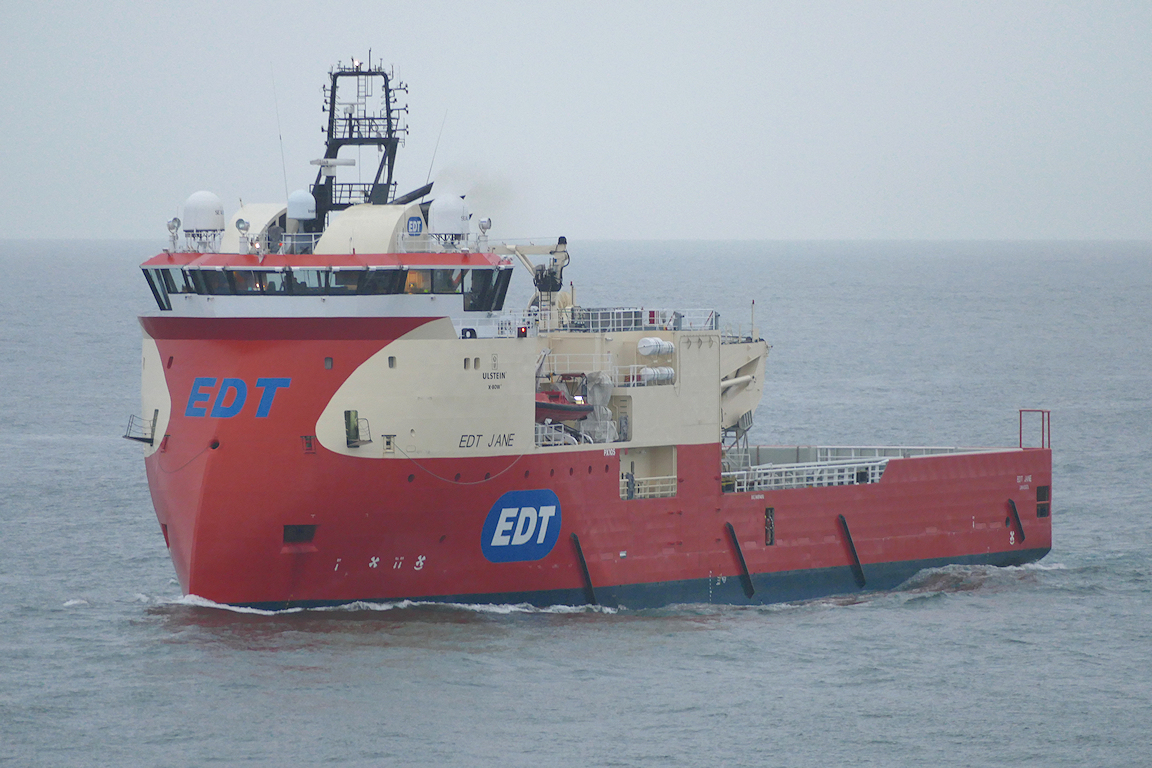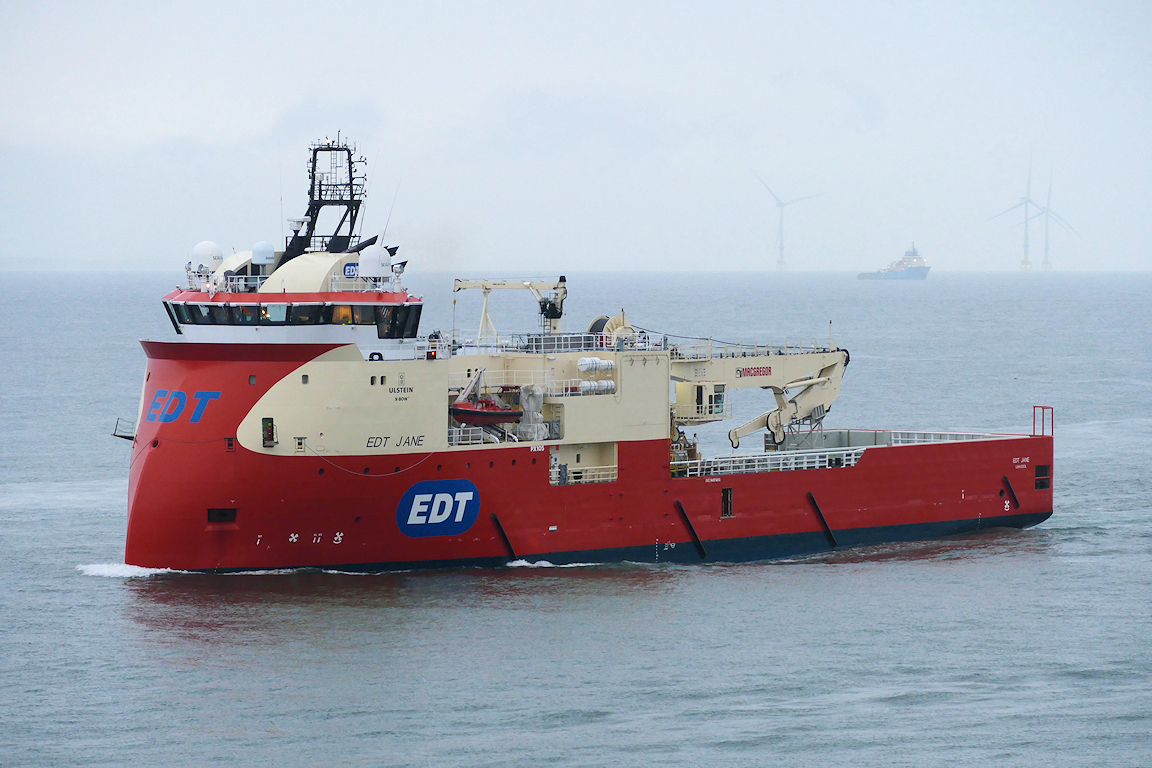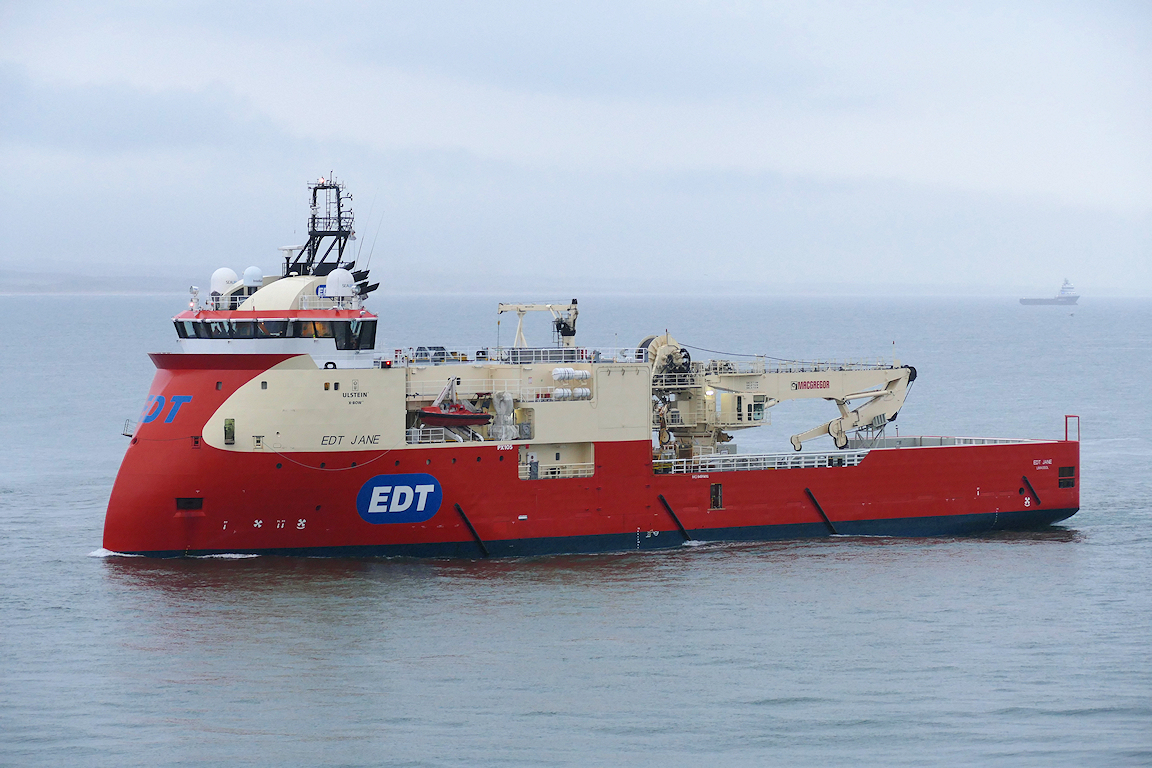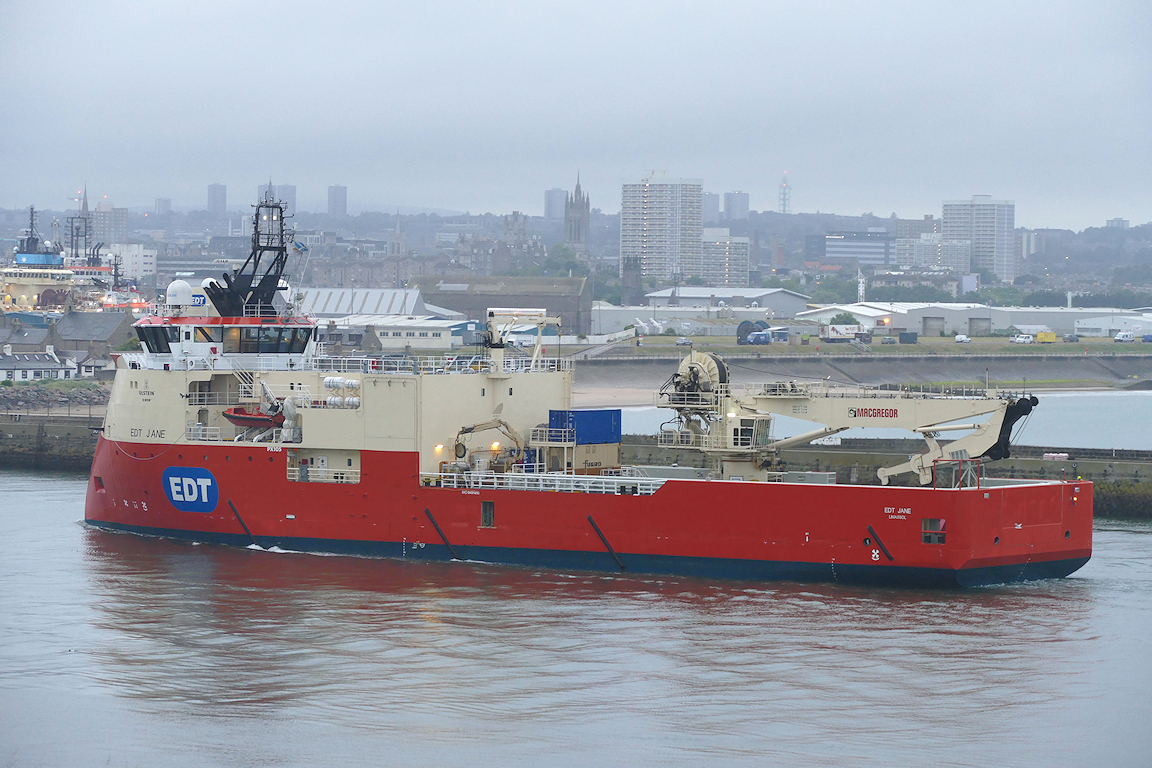 EDT JANE arriving at 05:00 on a grey morning.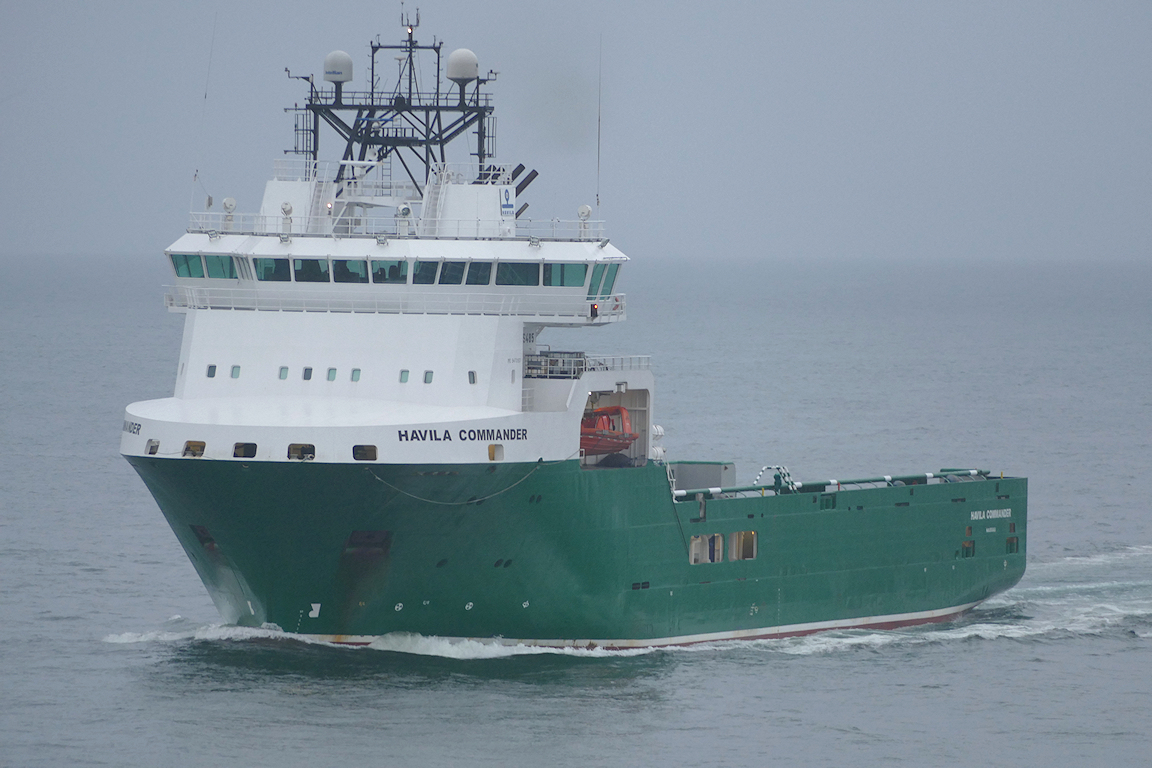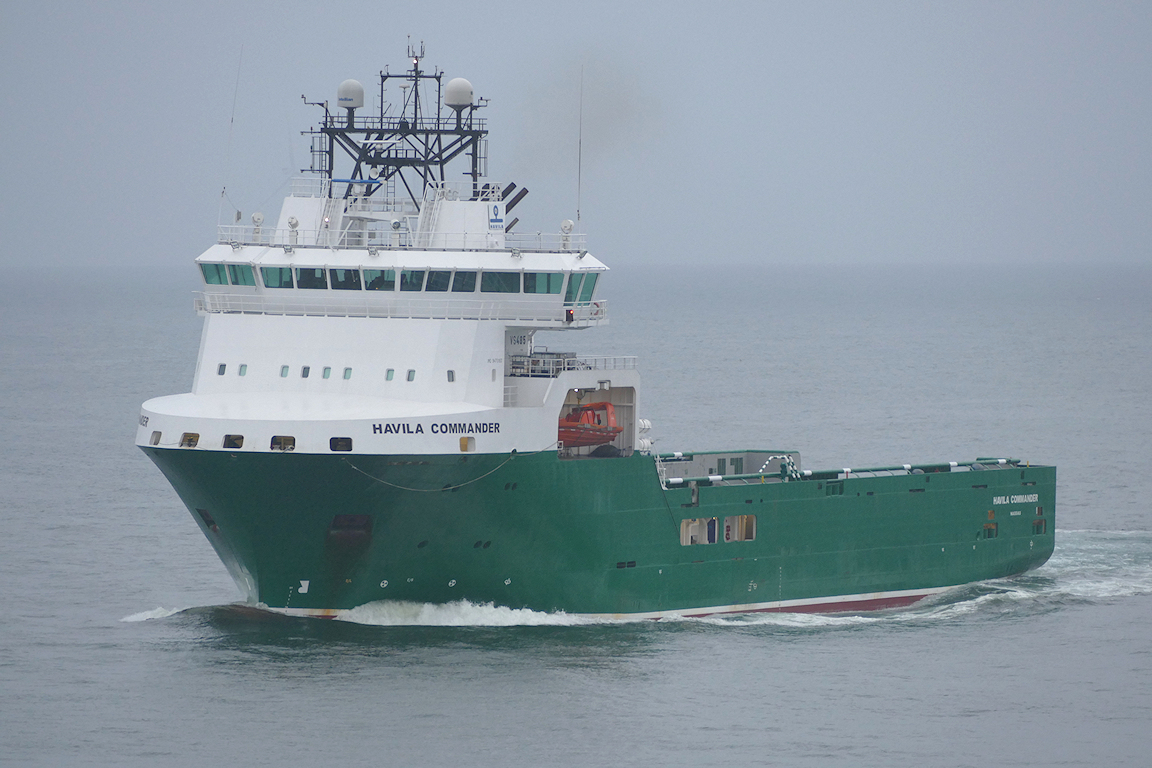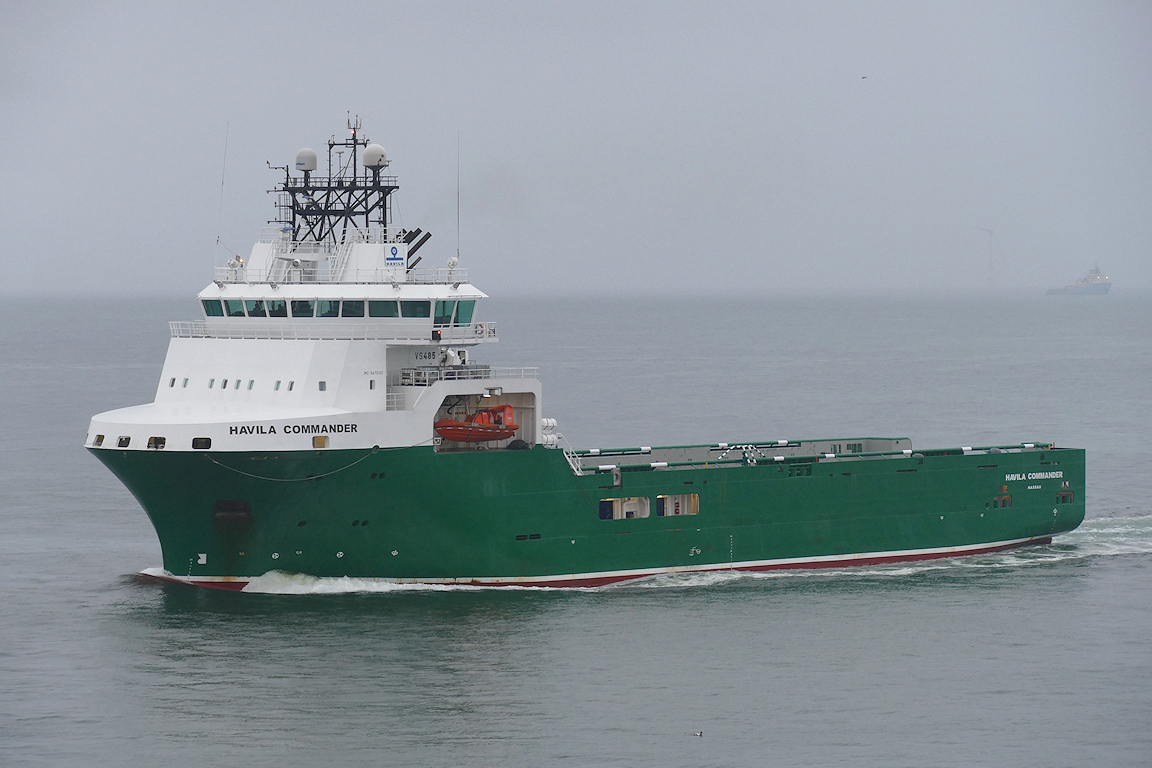 As the weather closes in, HAVILA COMMANDER arrives.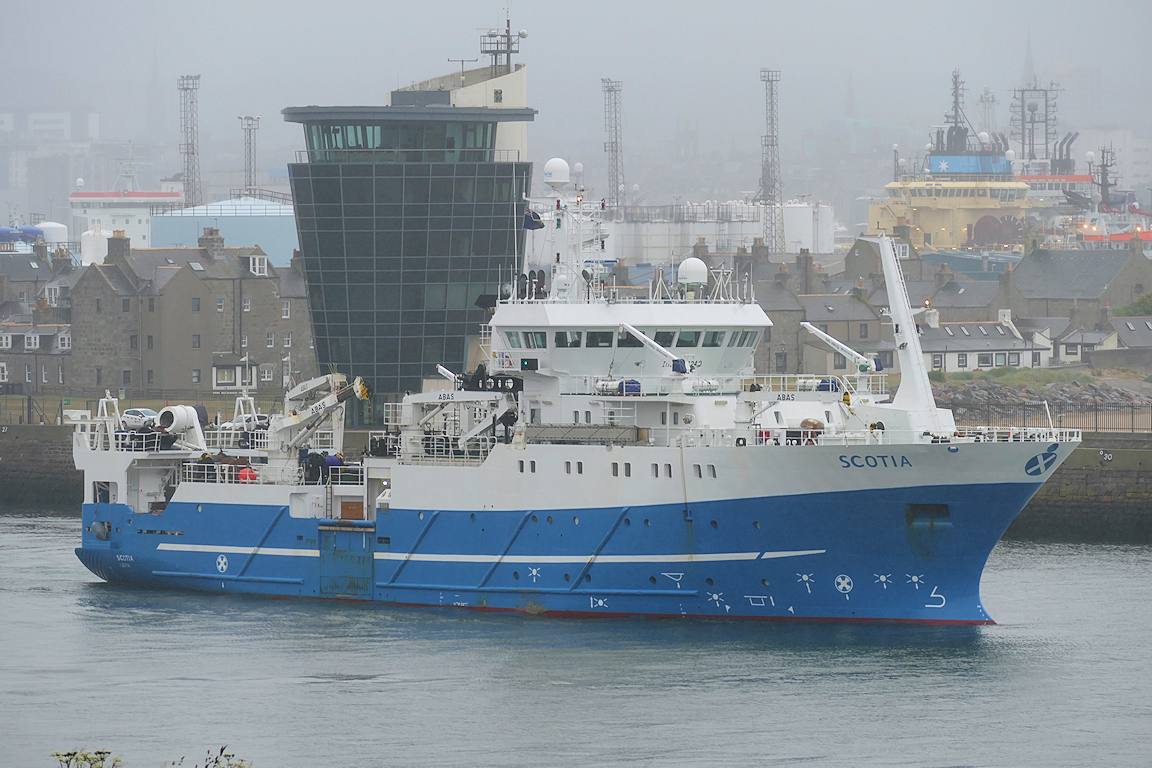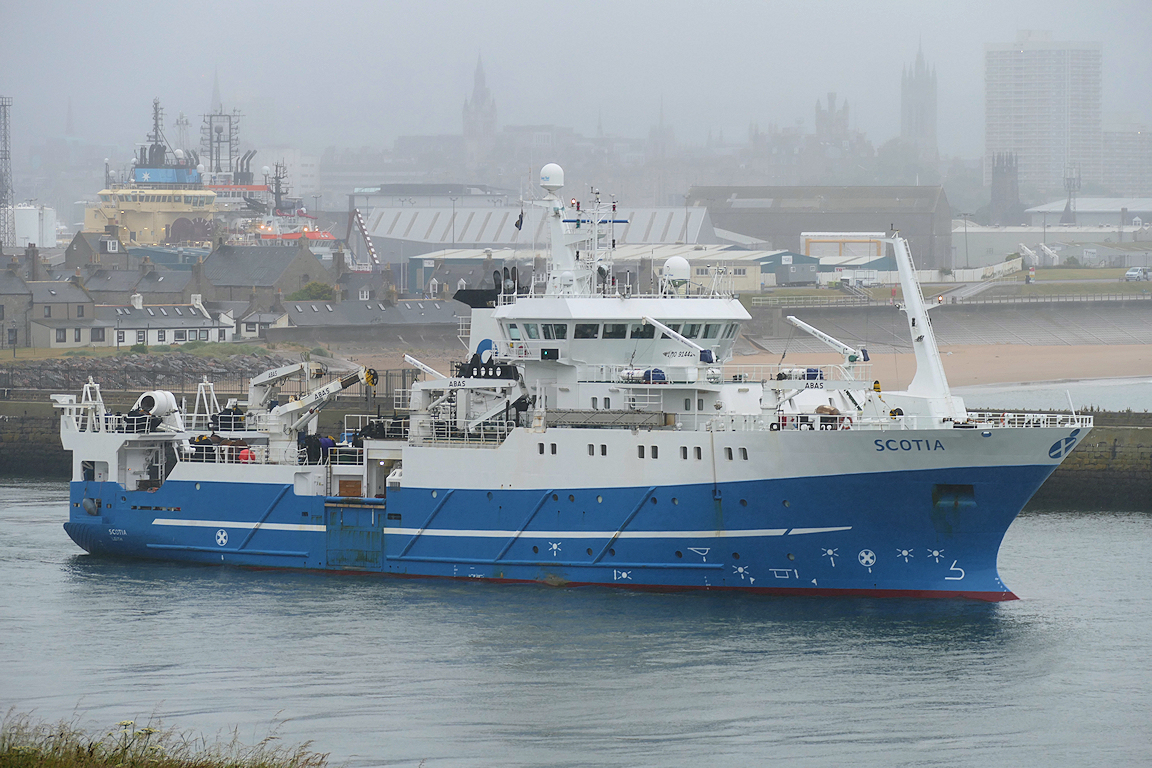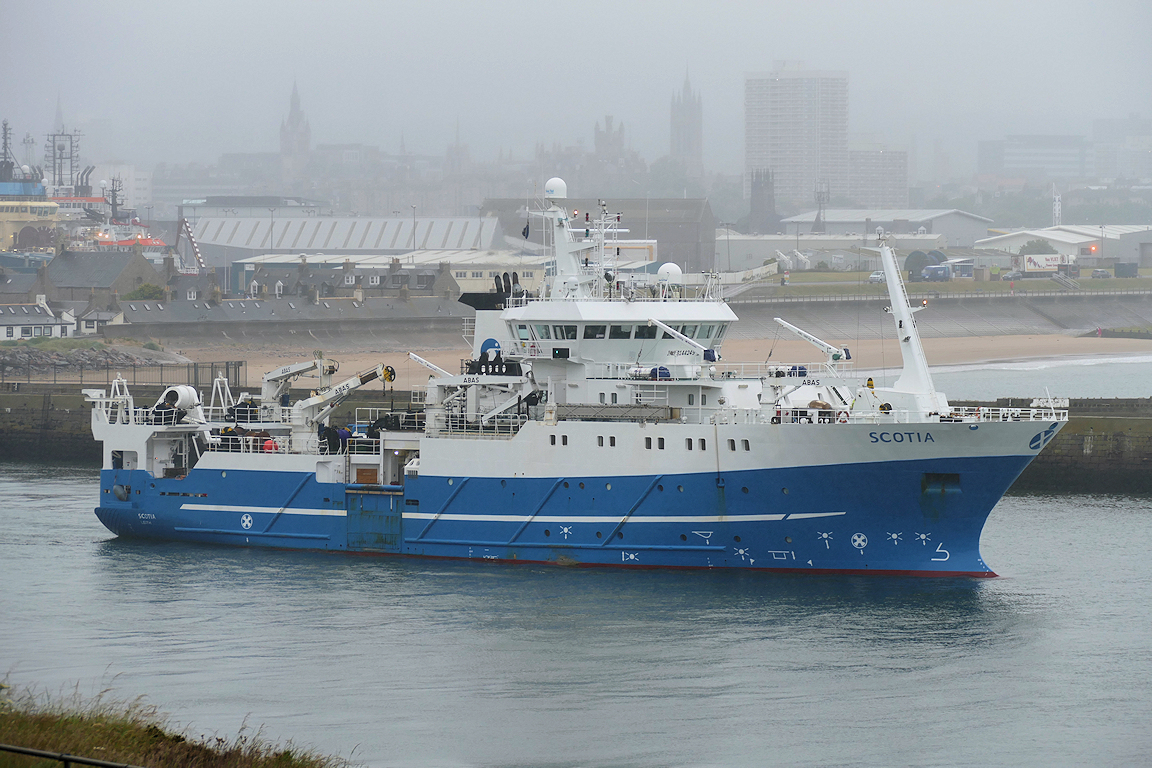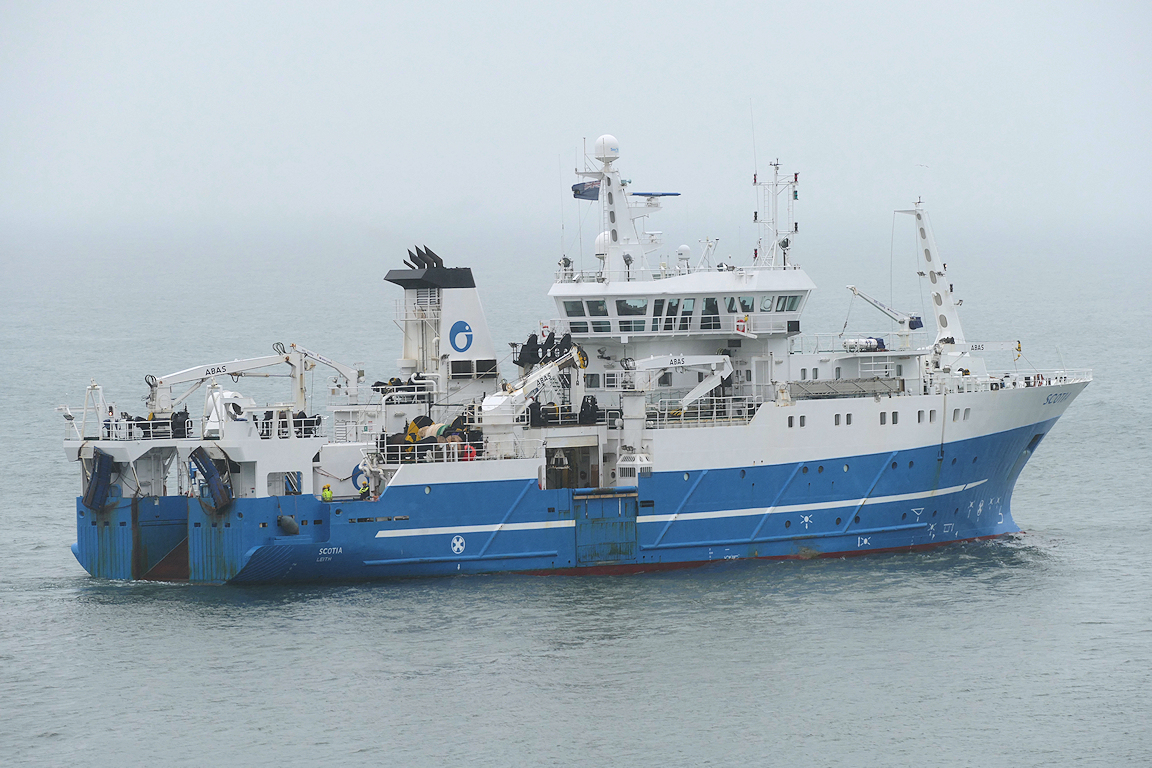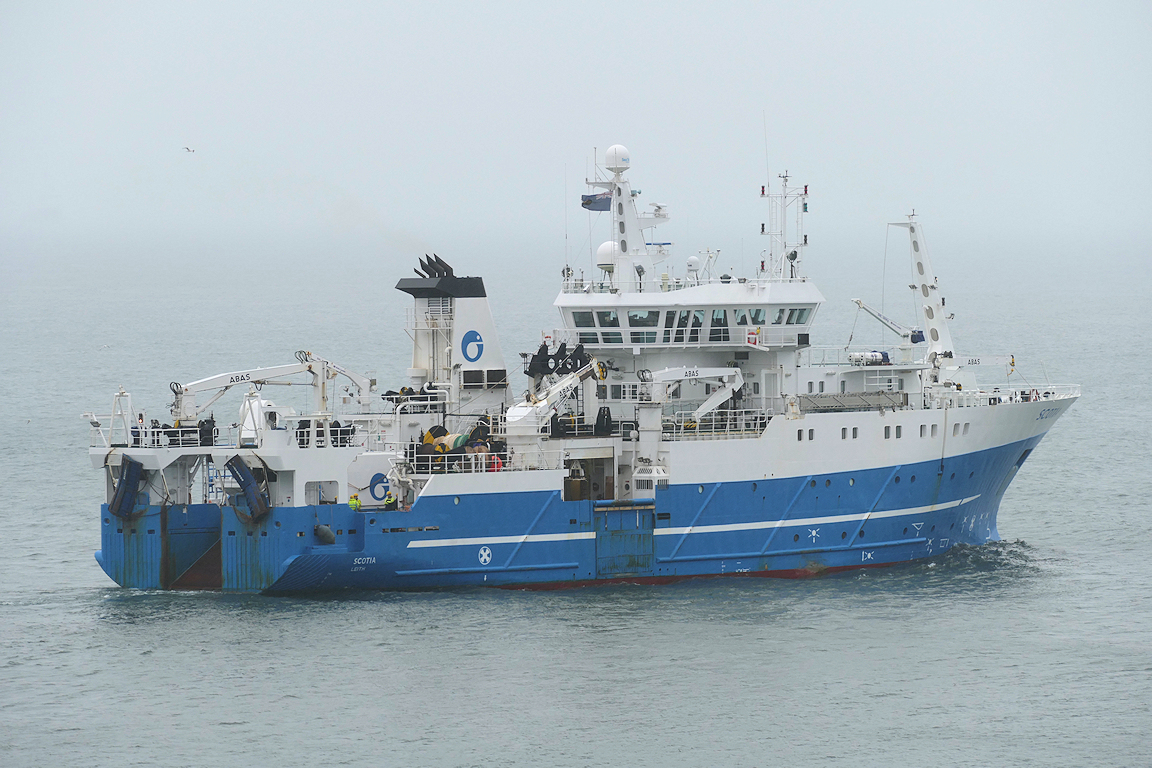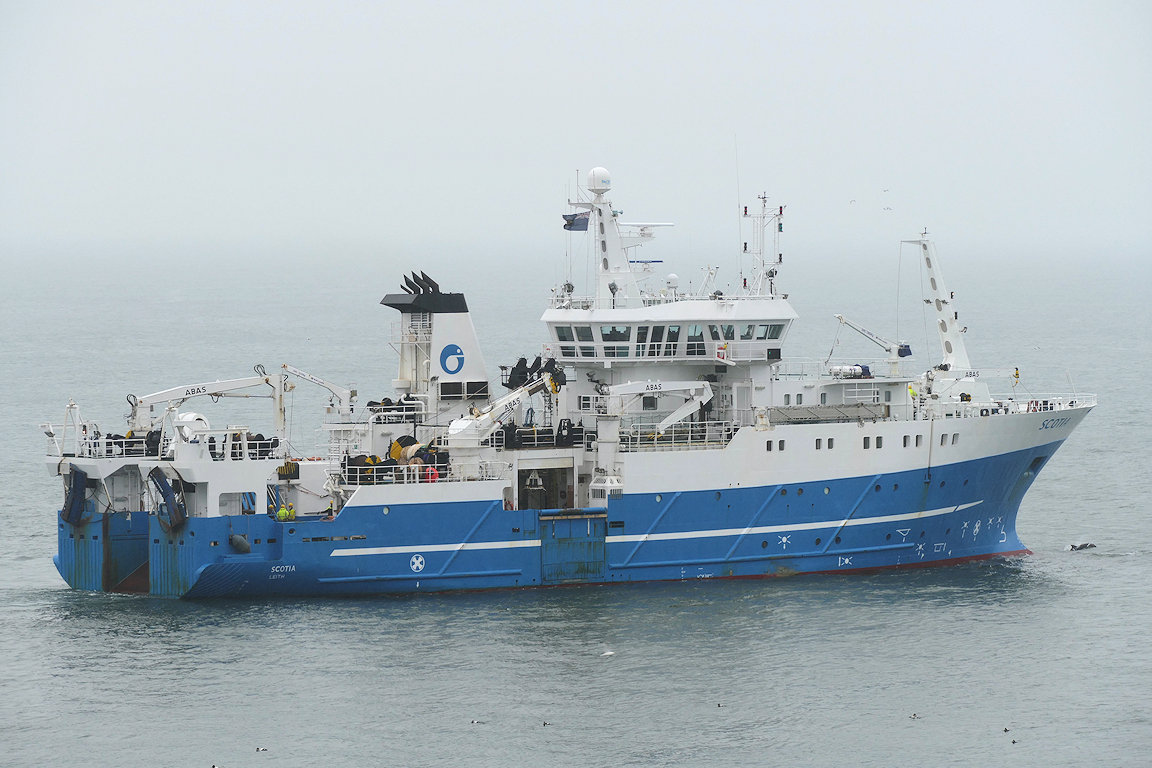 The fishery research vessel SCOTIA sails before the rains start.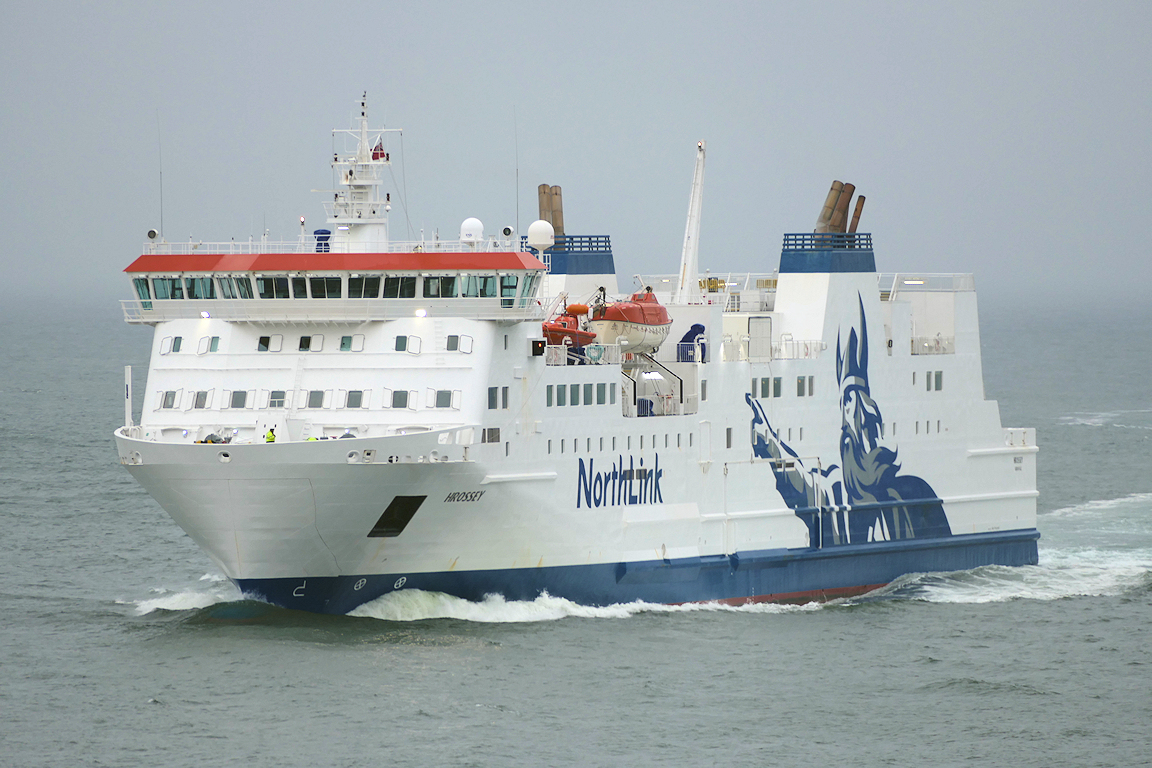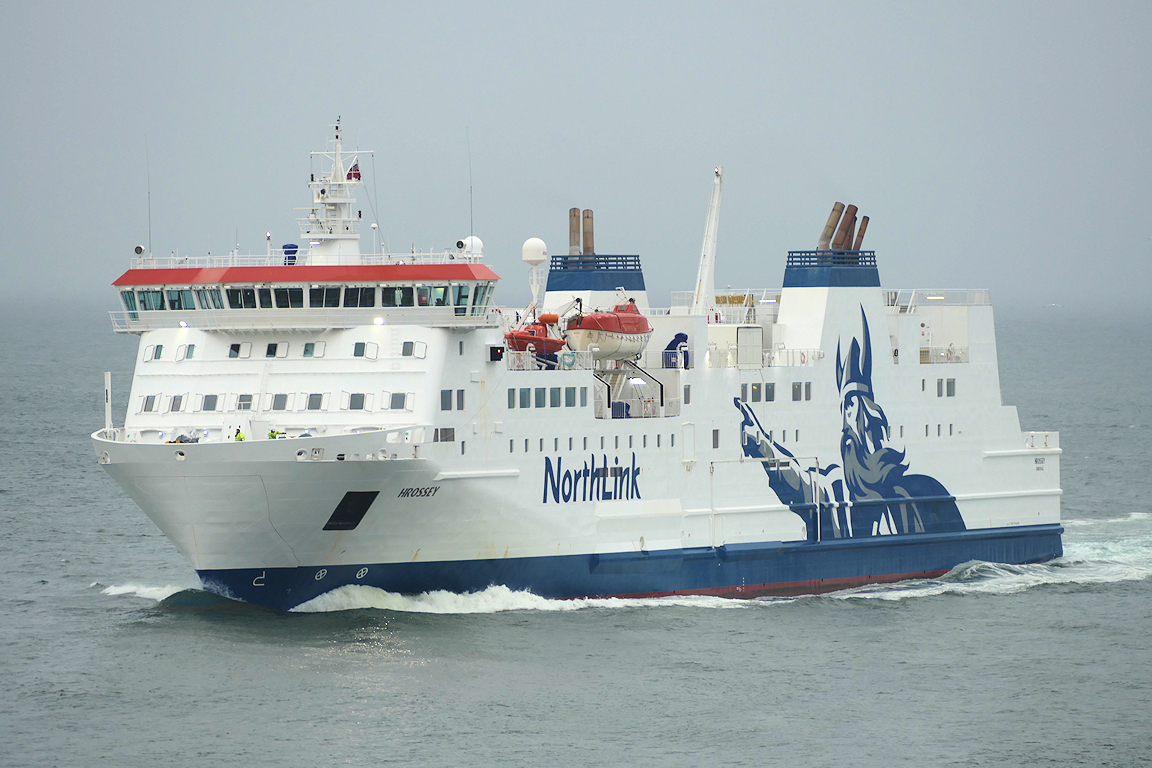 Even though I have the ferries in better weather, they always look impressive as they enter port.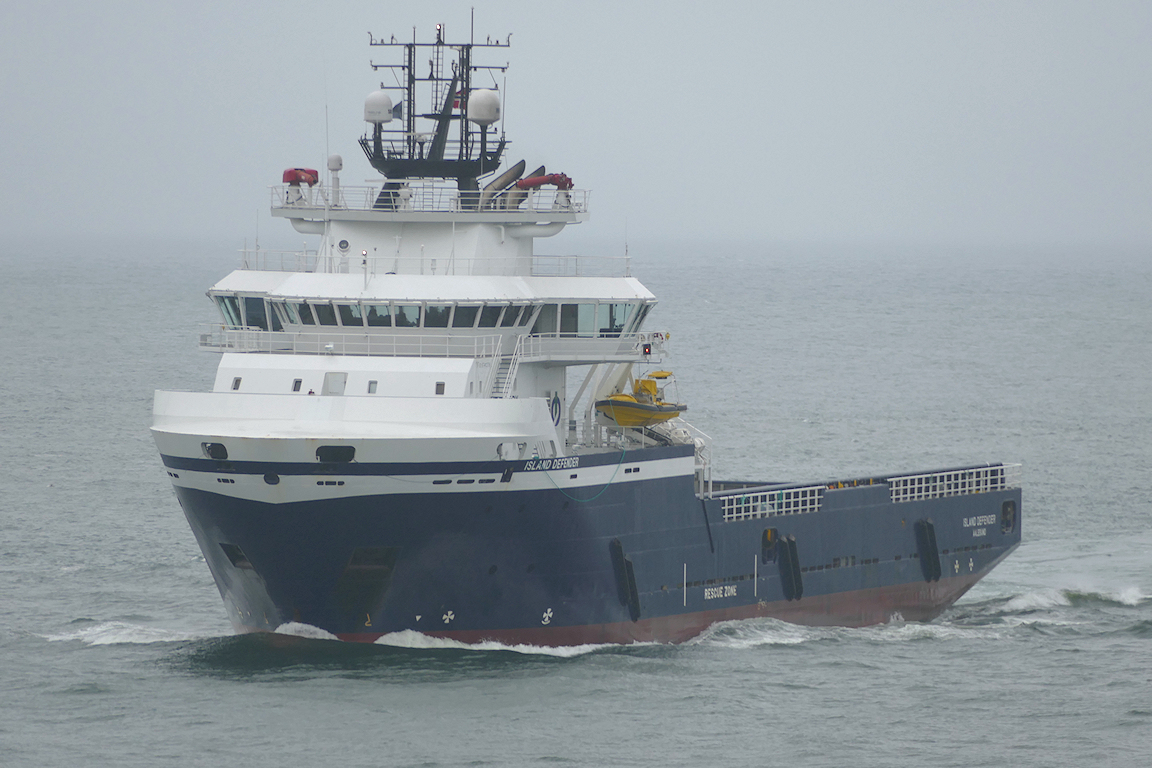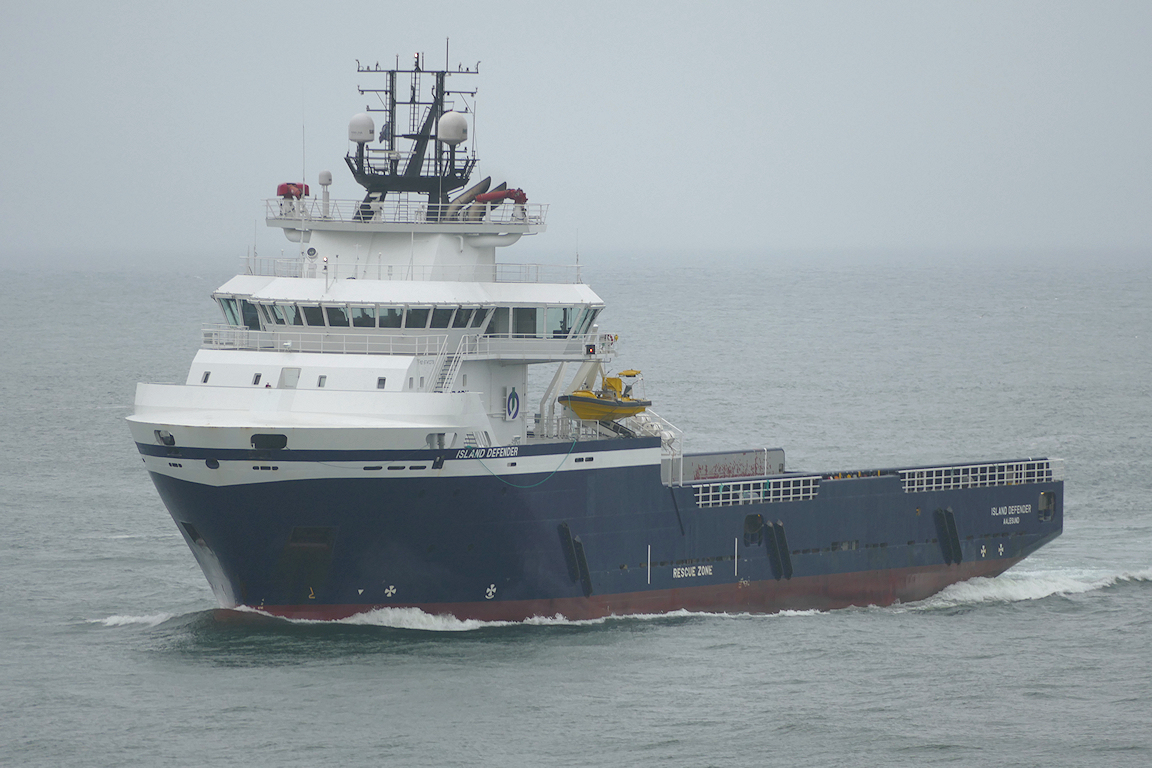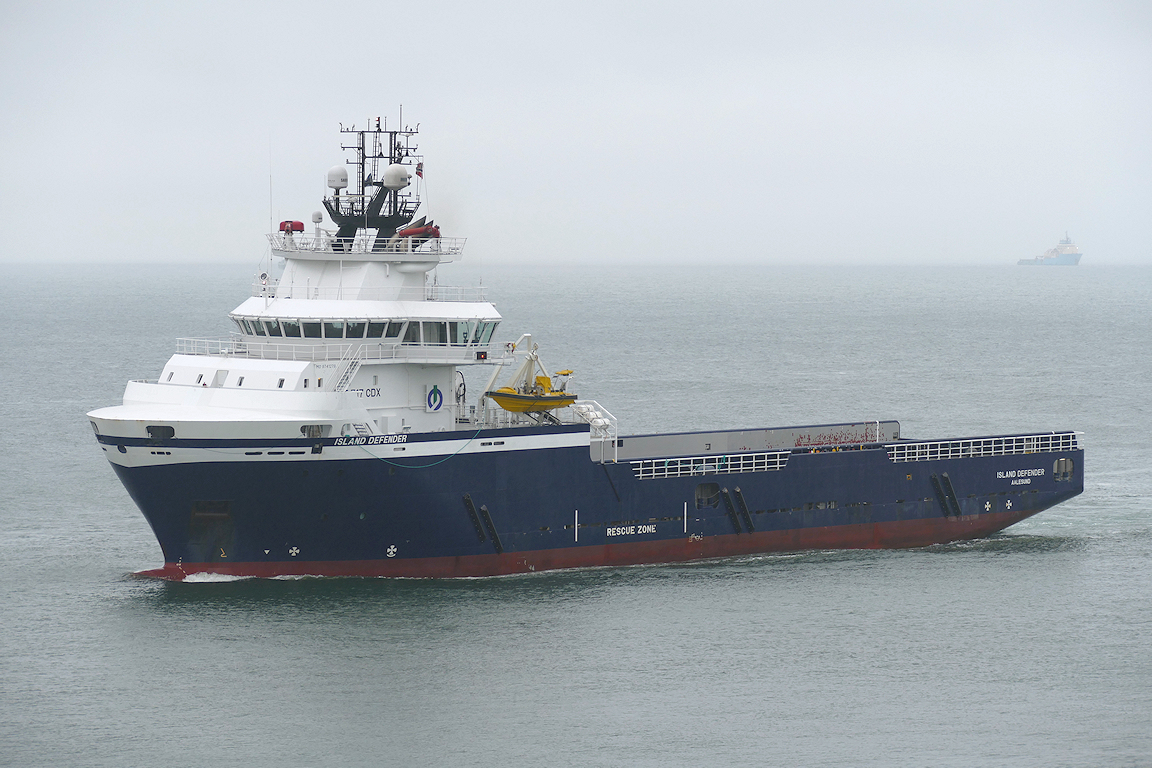 The rain has now started, ISLAND DEFENDER taken from the comfort of the car.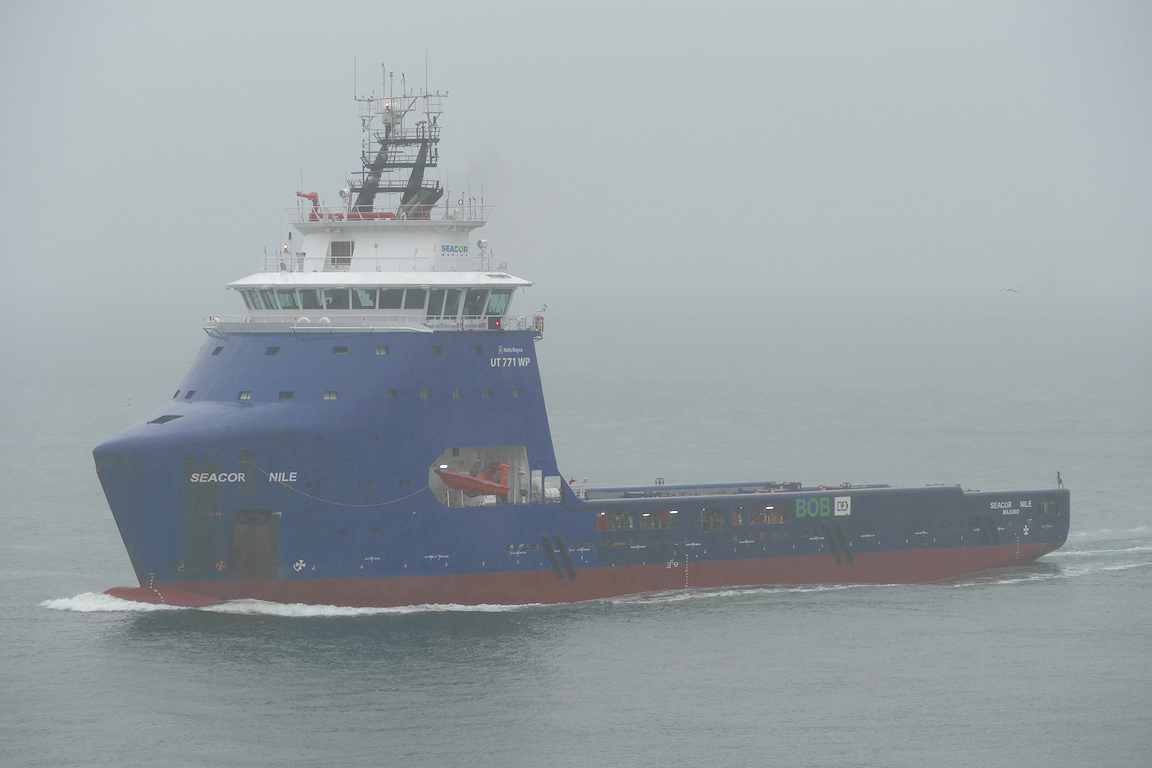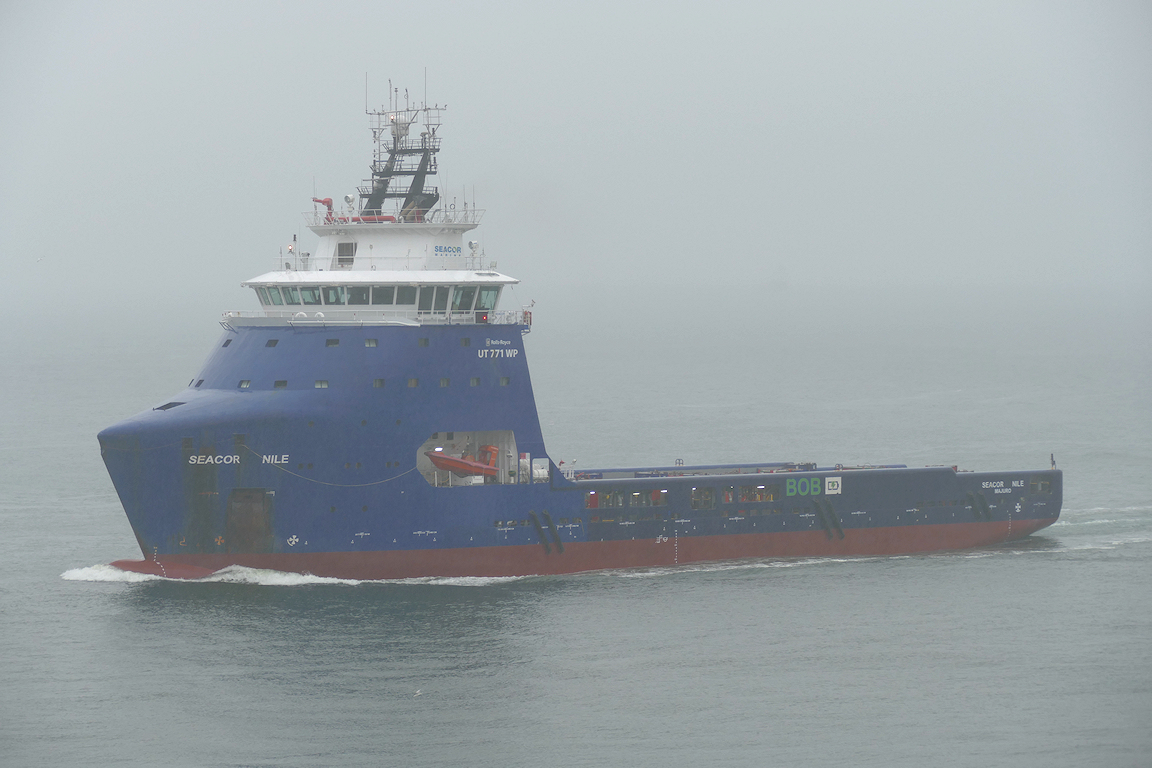 Much heavier rain as SEACOR NILE arrives.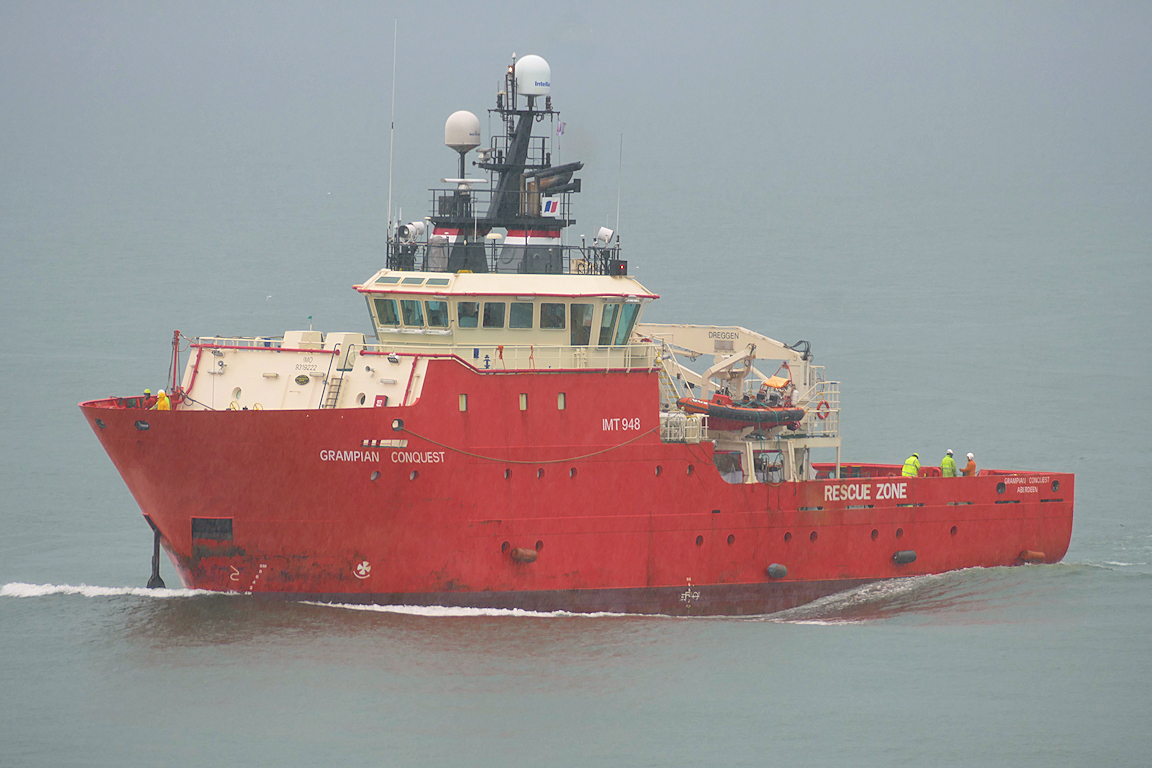 The same with GRAMPIAN CONQUEST as she bowls in.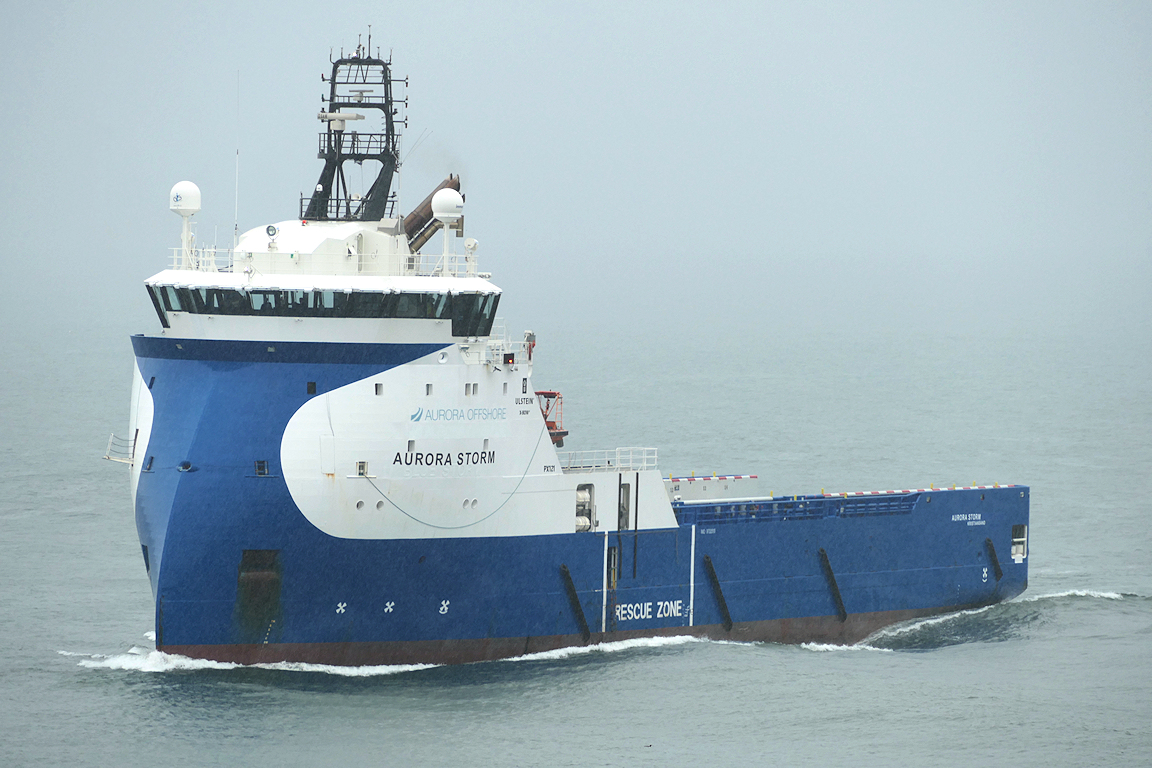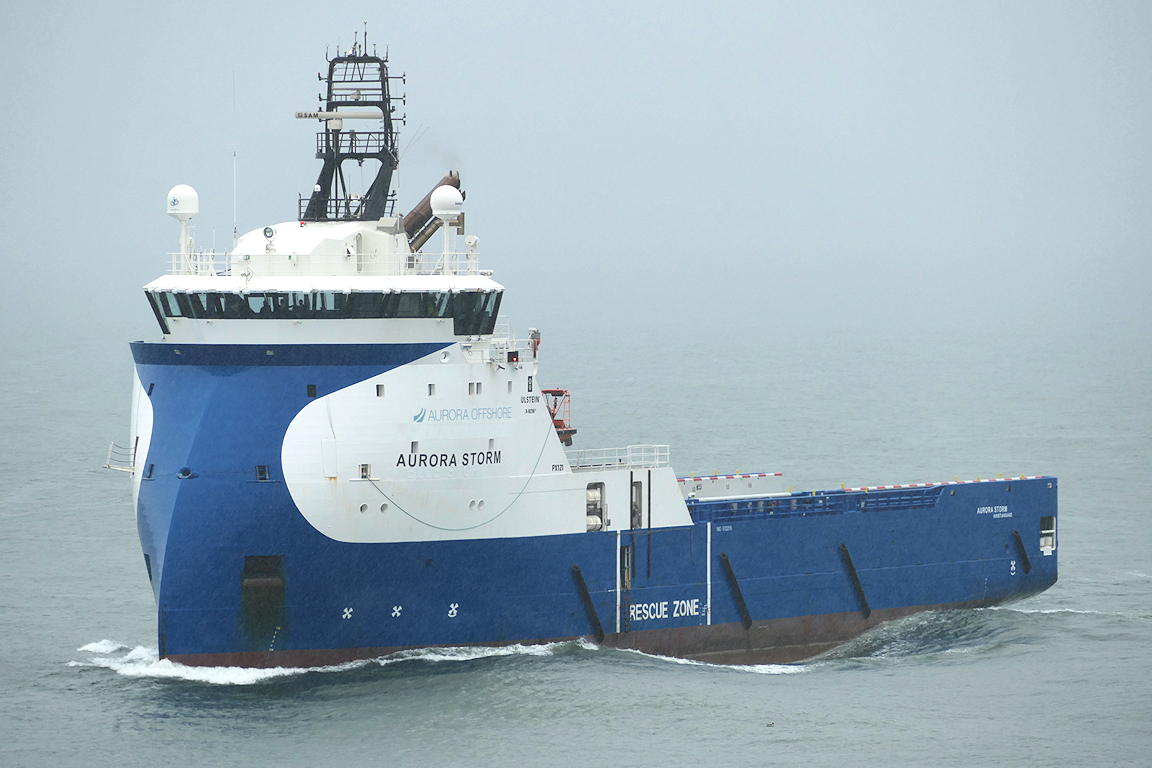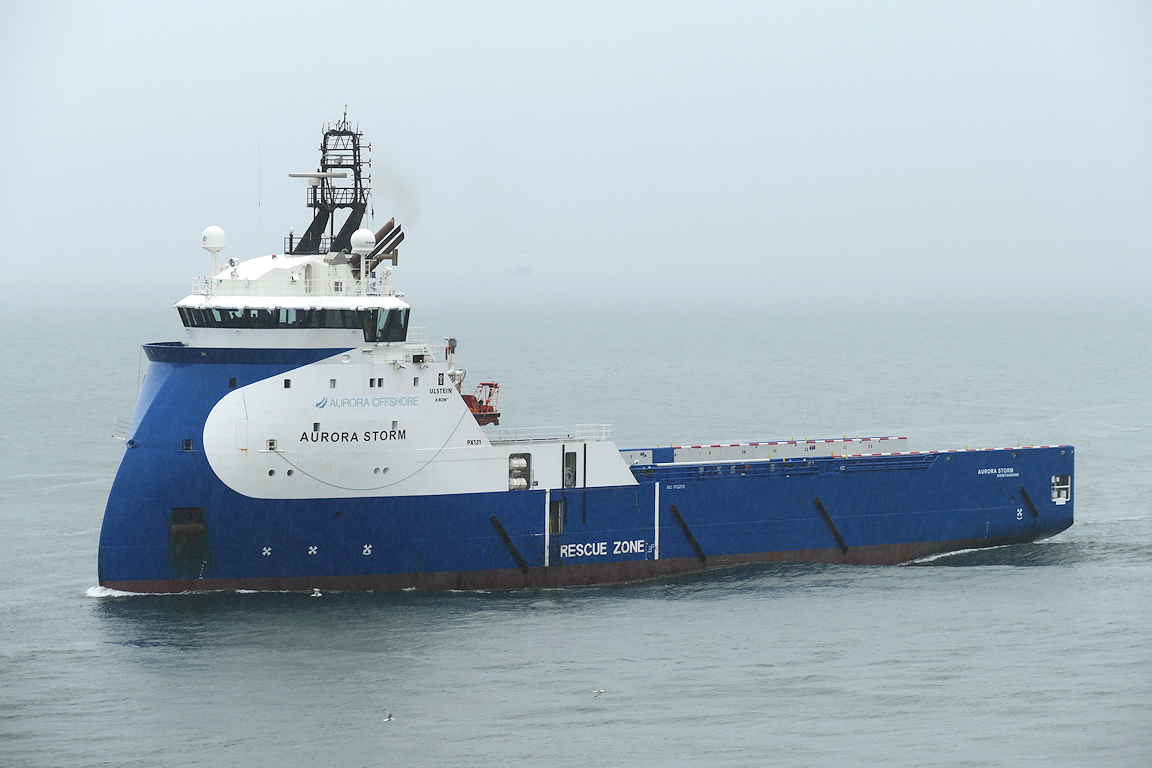 AURORA STORM arrives in a slight lull in the weather.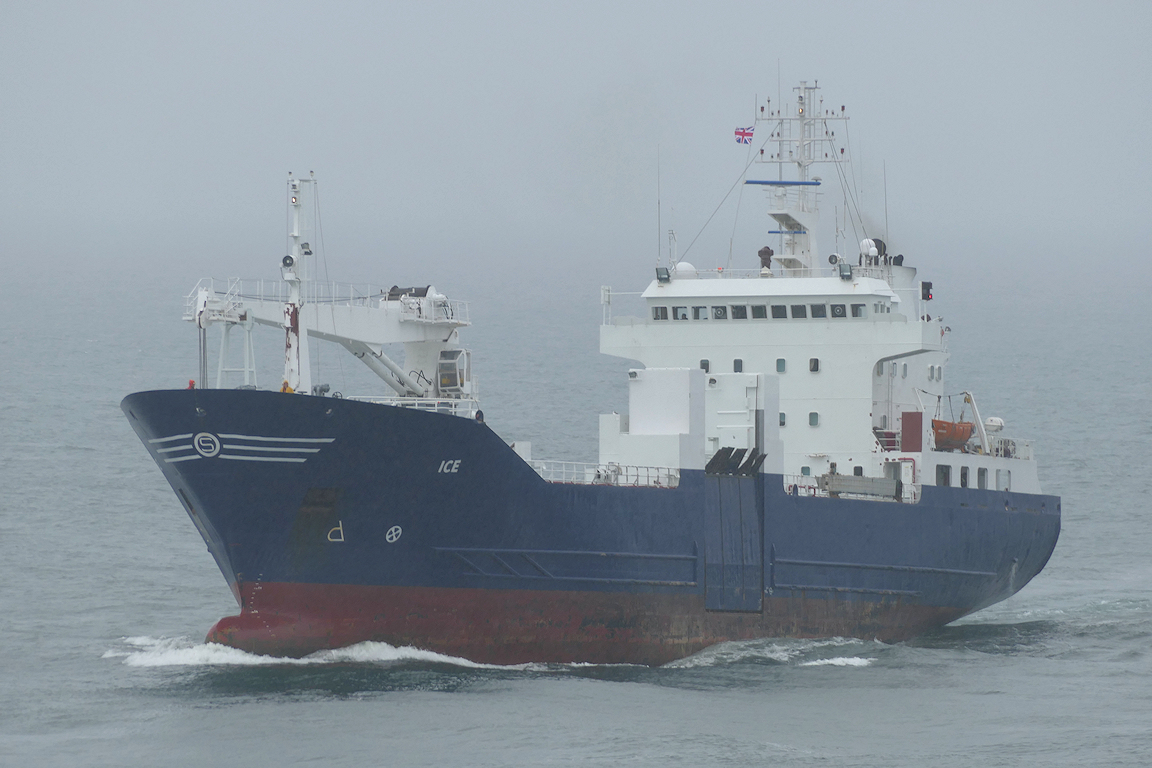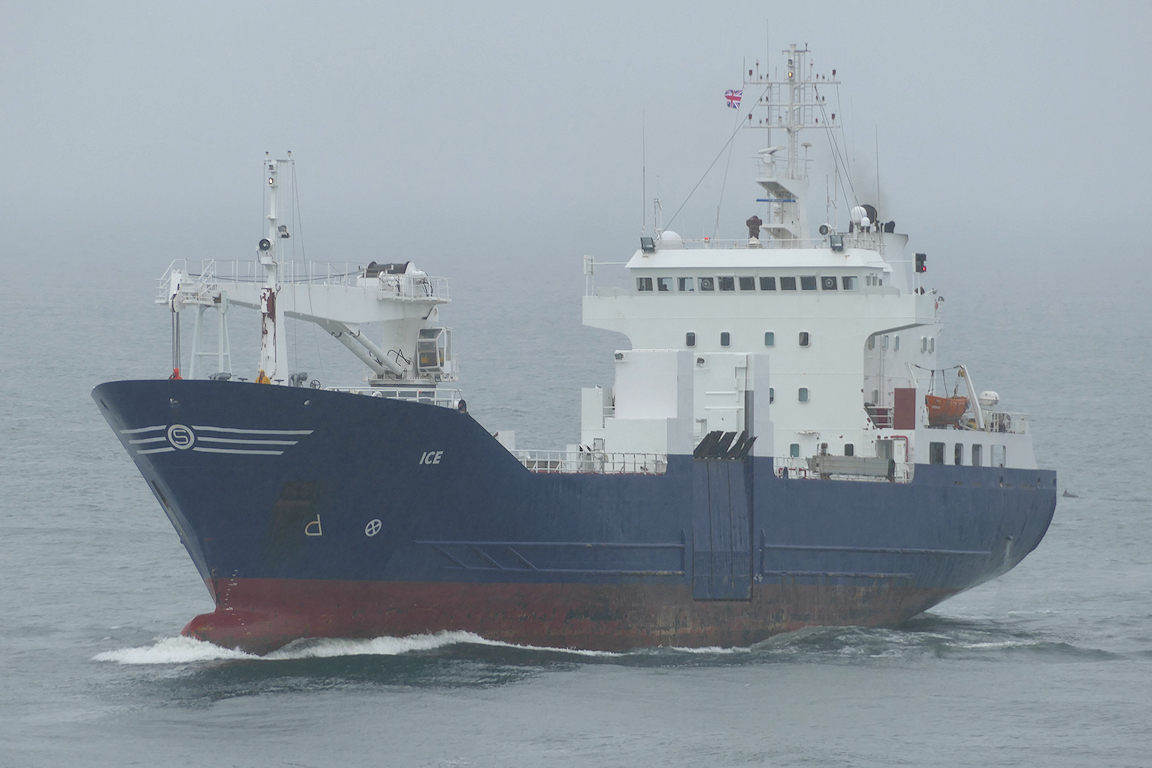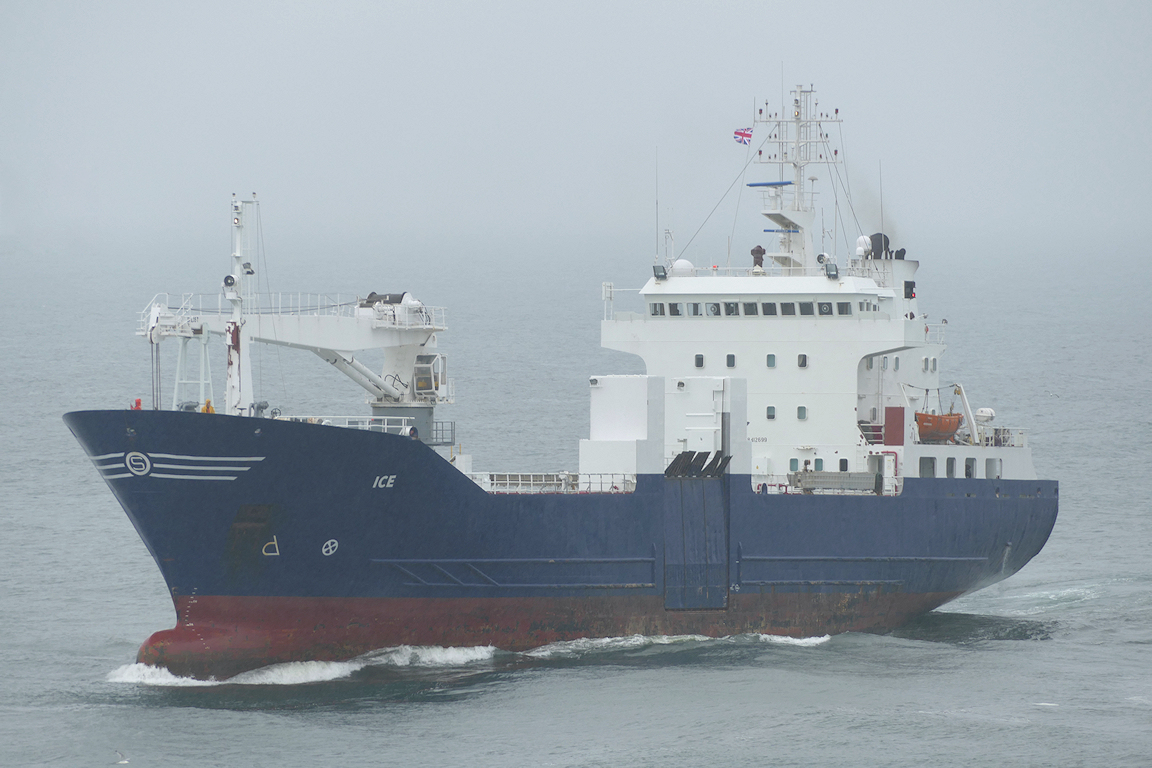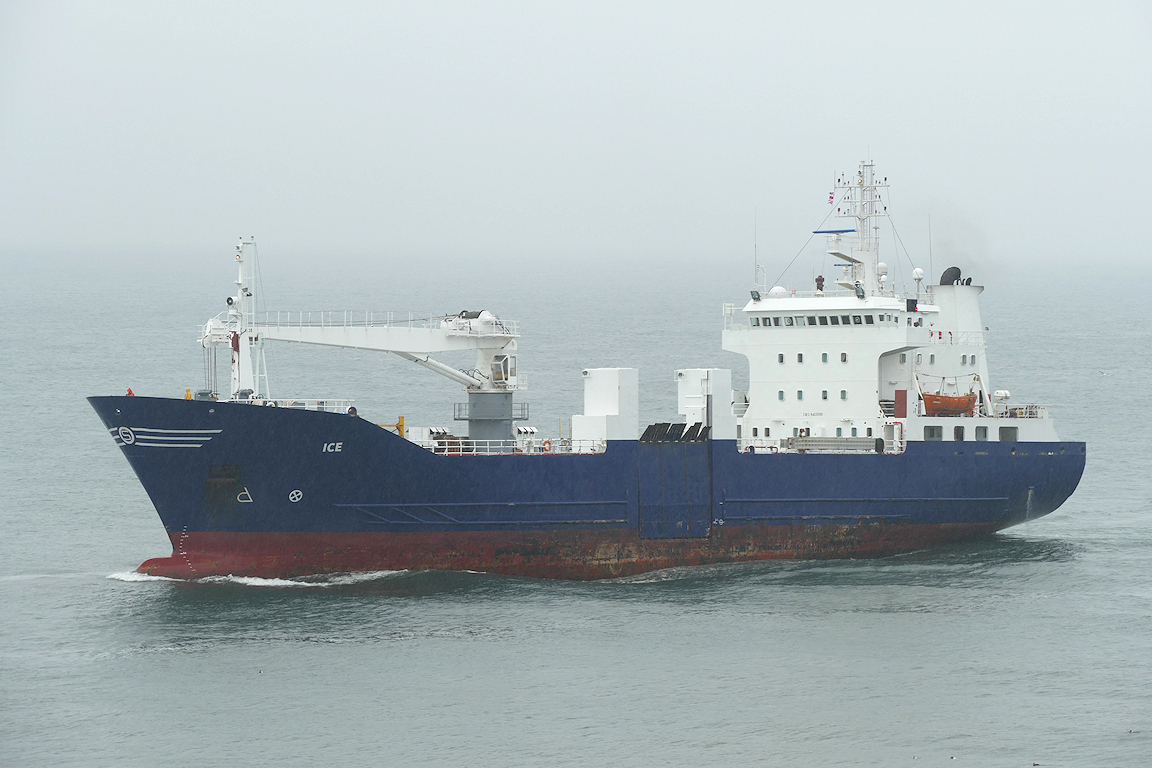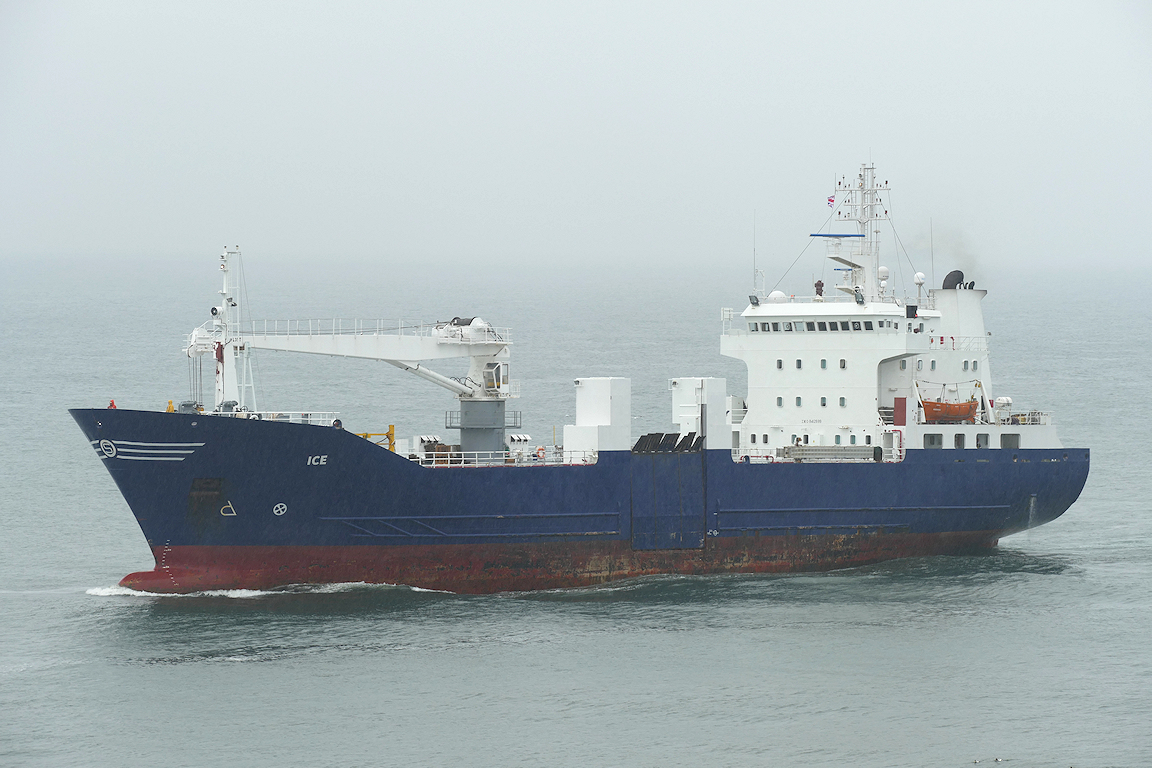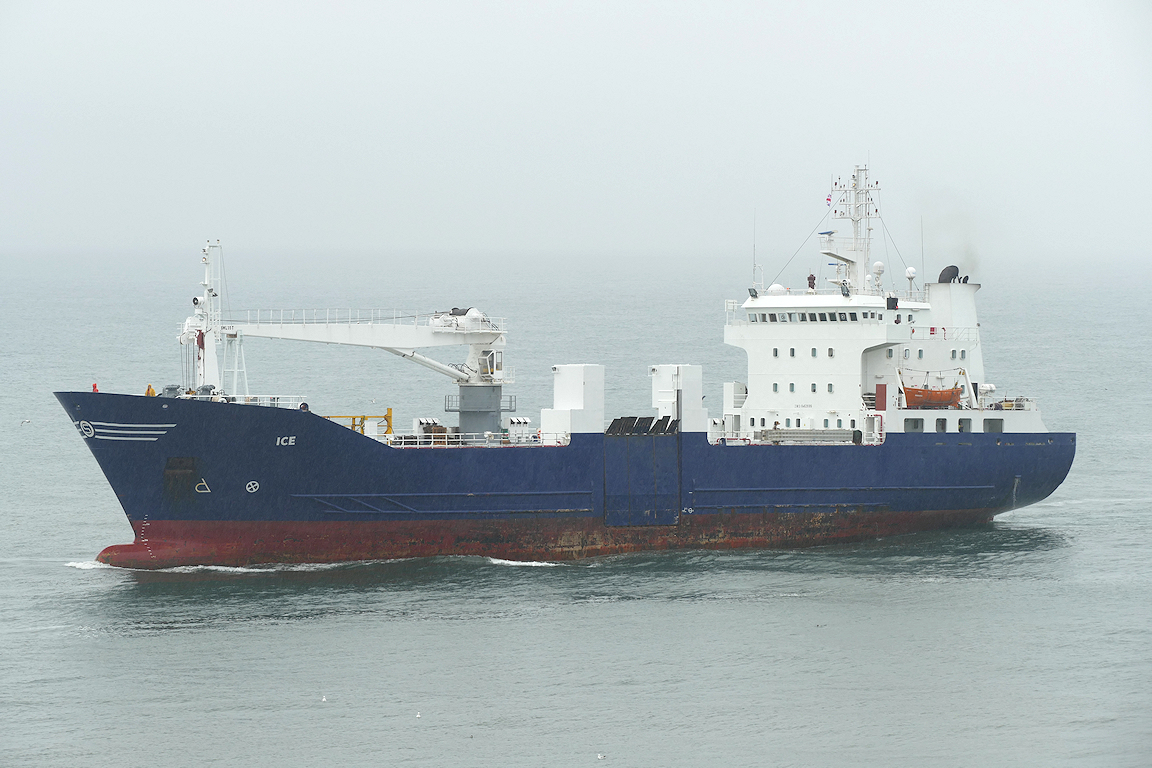 Classed as a reefer, the ICE arrives to load fish food.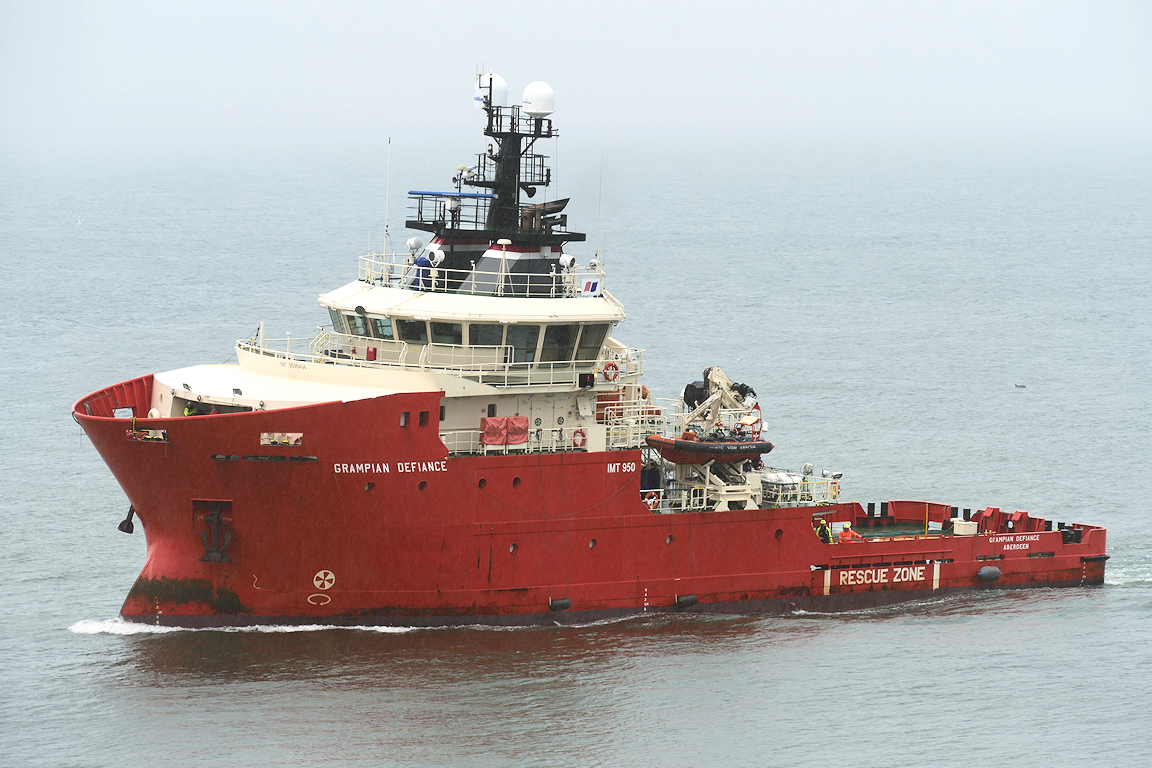 GRAMPIAN DEFIANCE arrives for a crew change.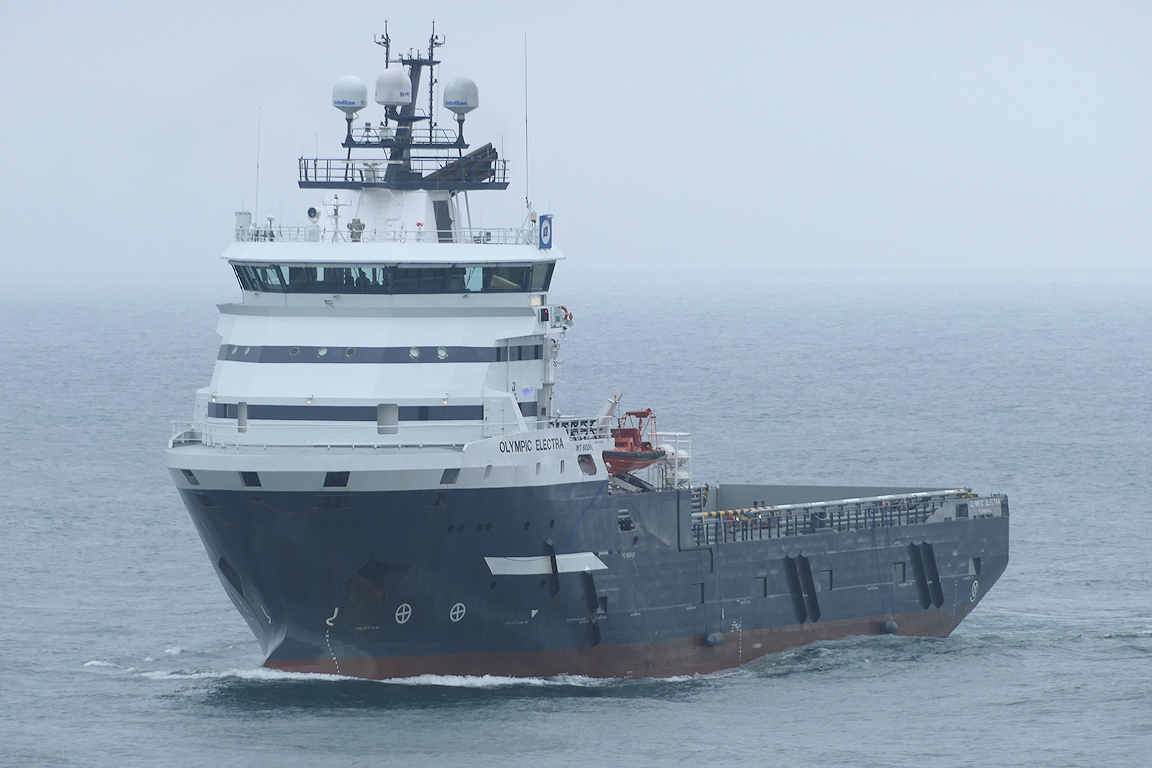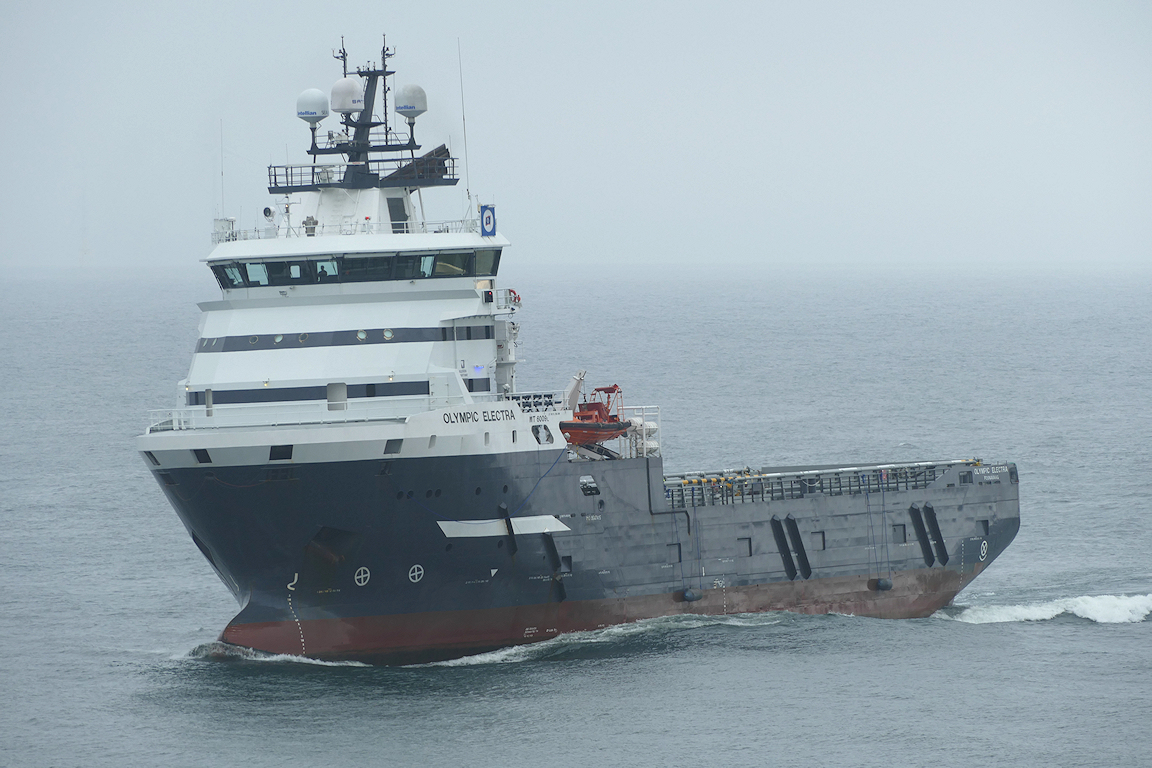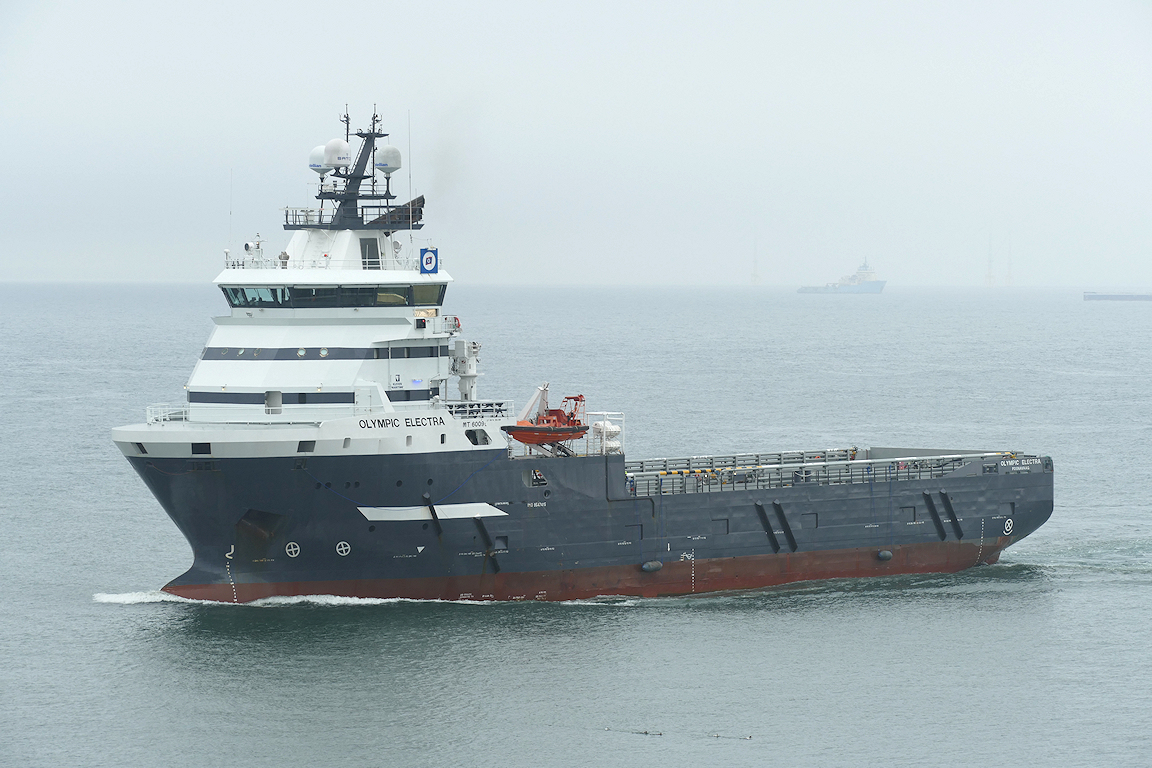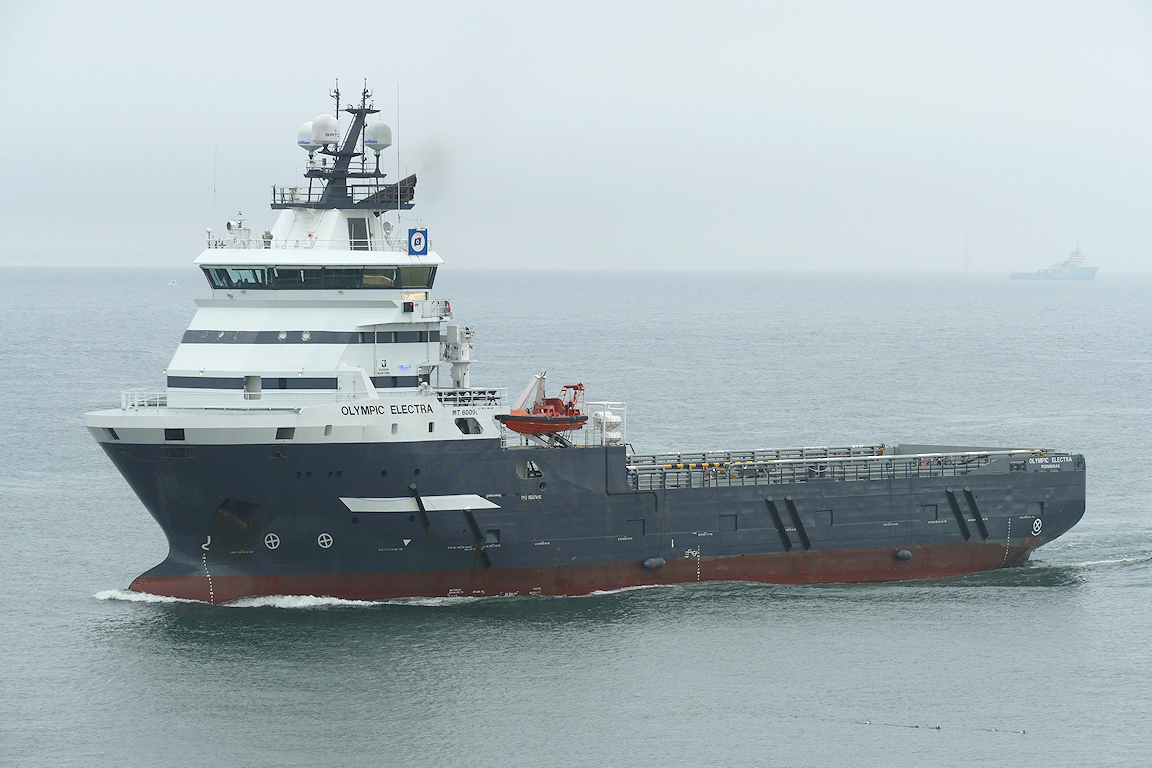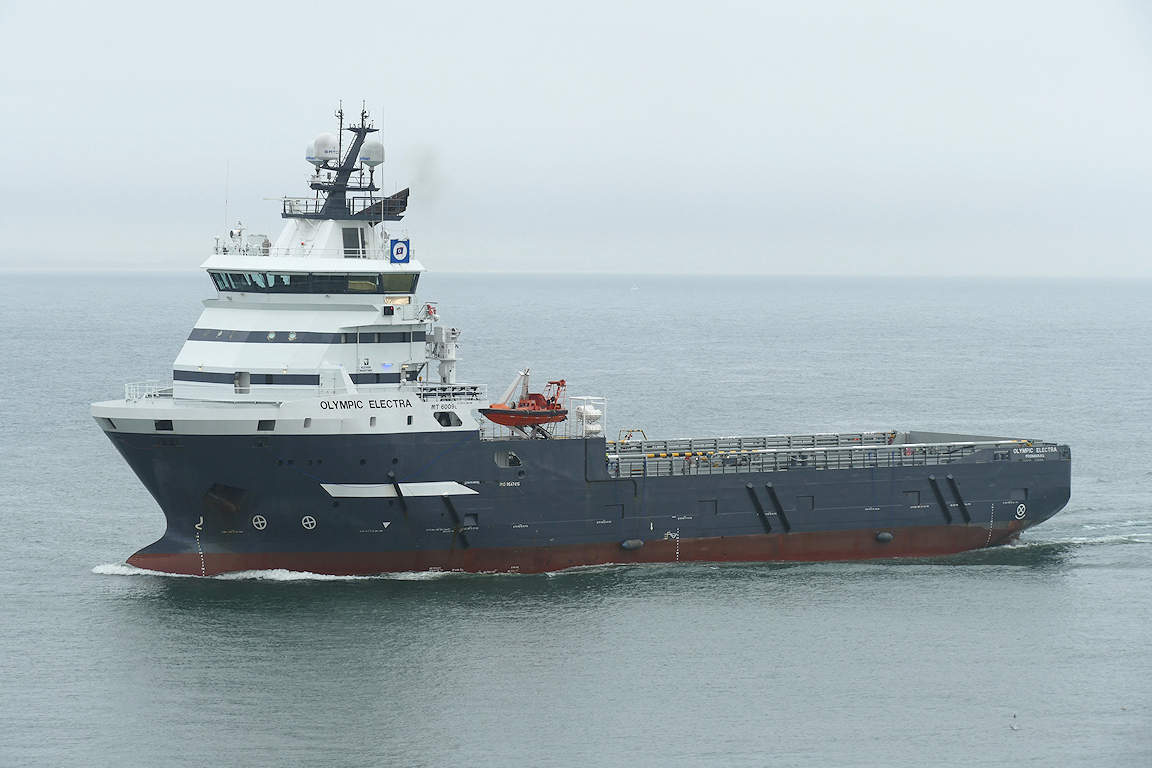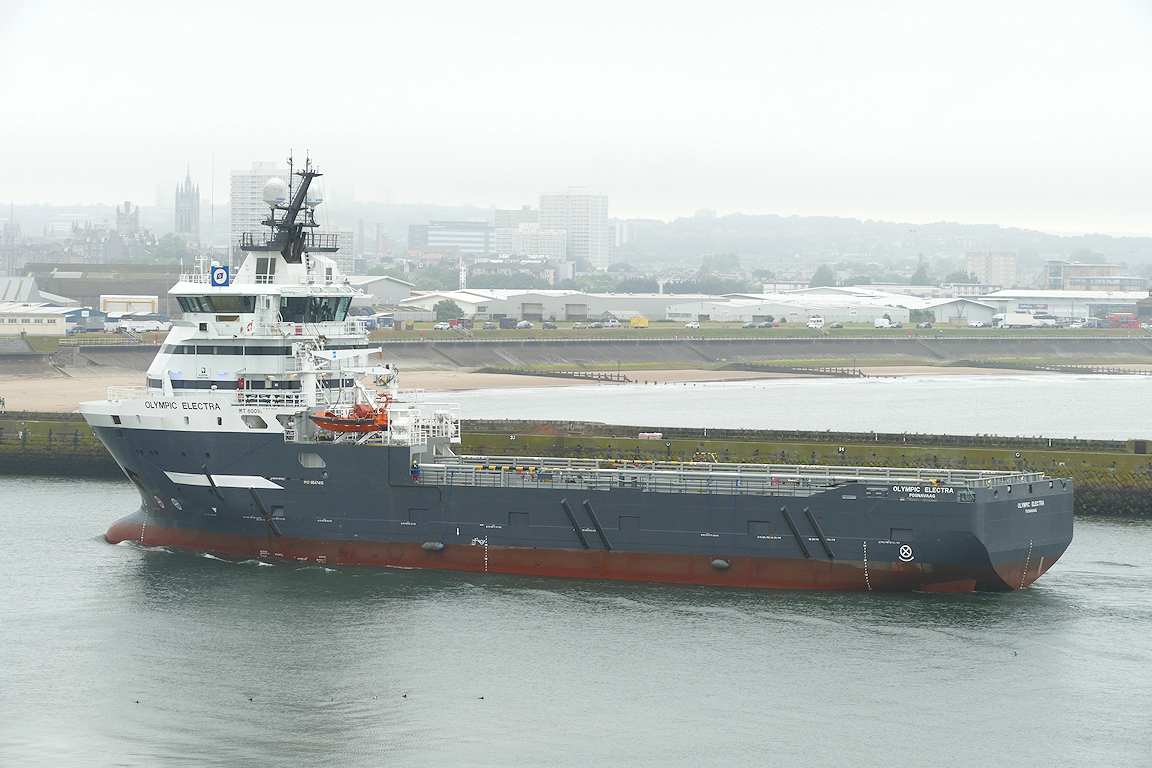 Having been at anchor, OLYMPIC ELECTRA arrives. With the rain much lighter I was able to get stern views also.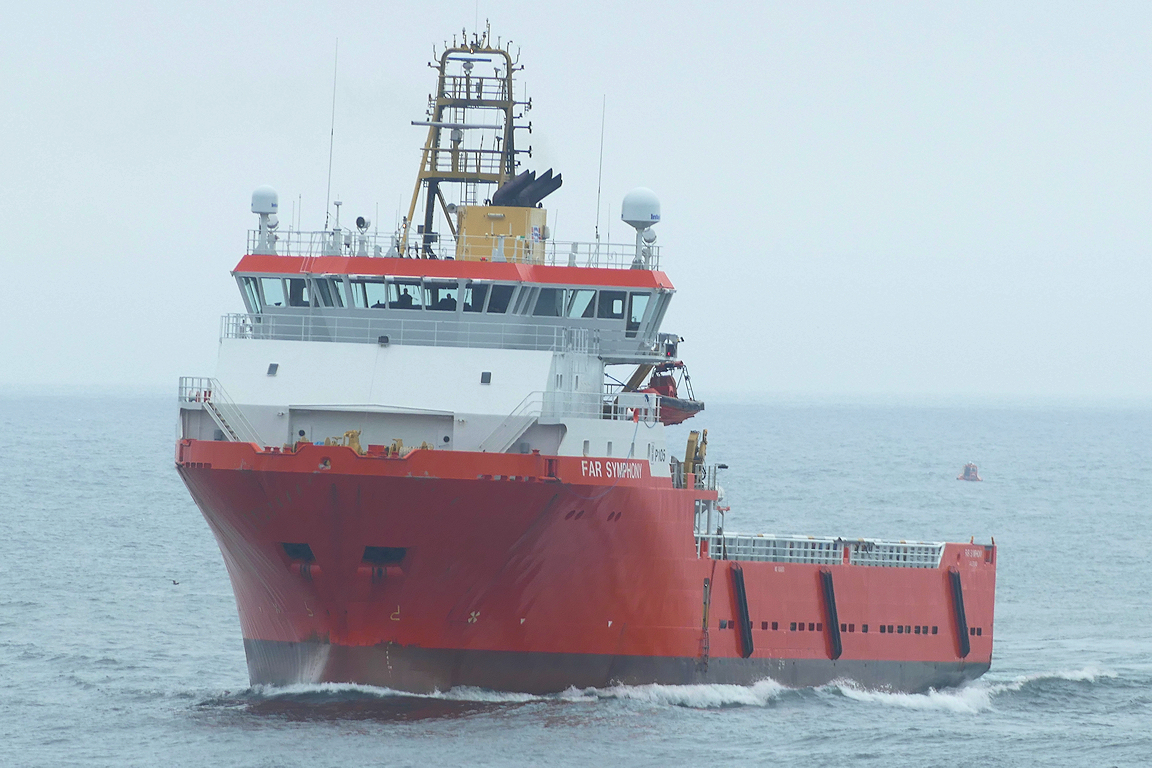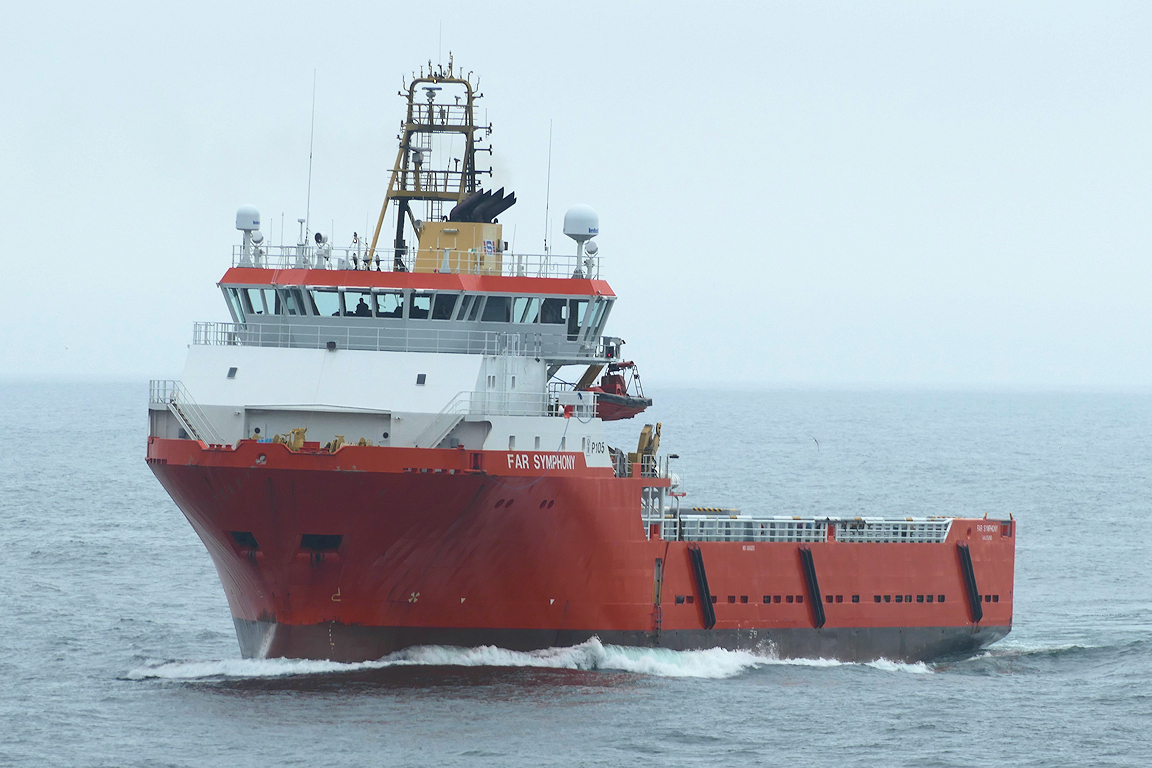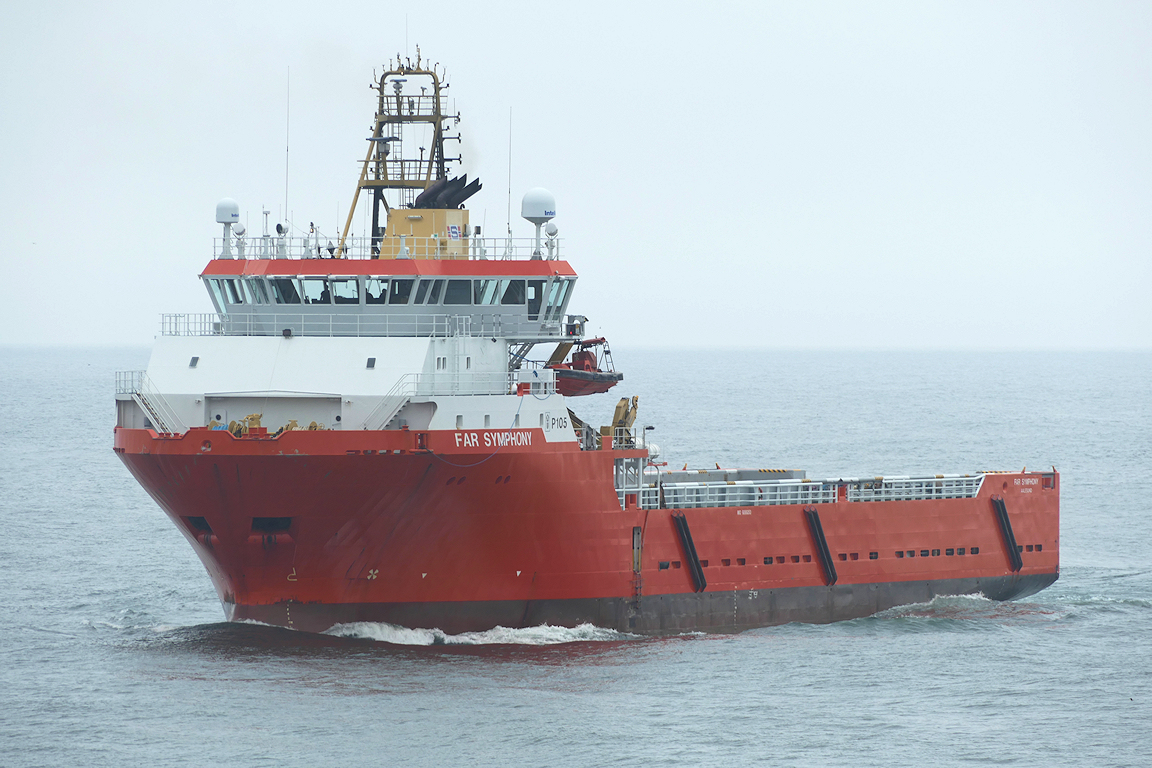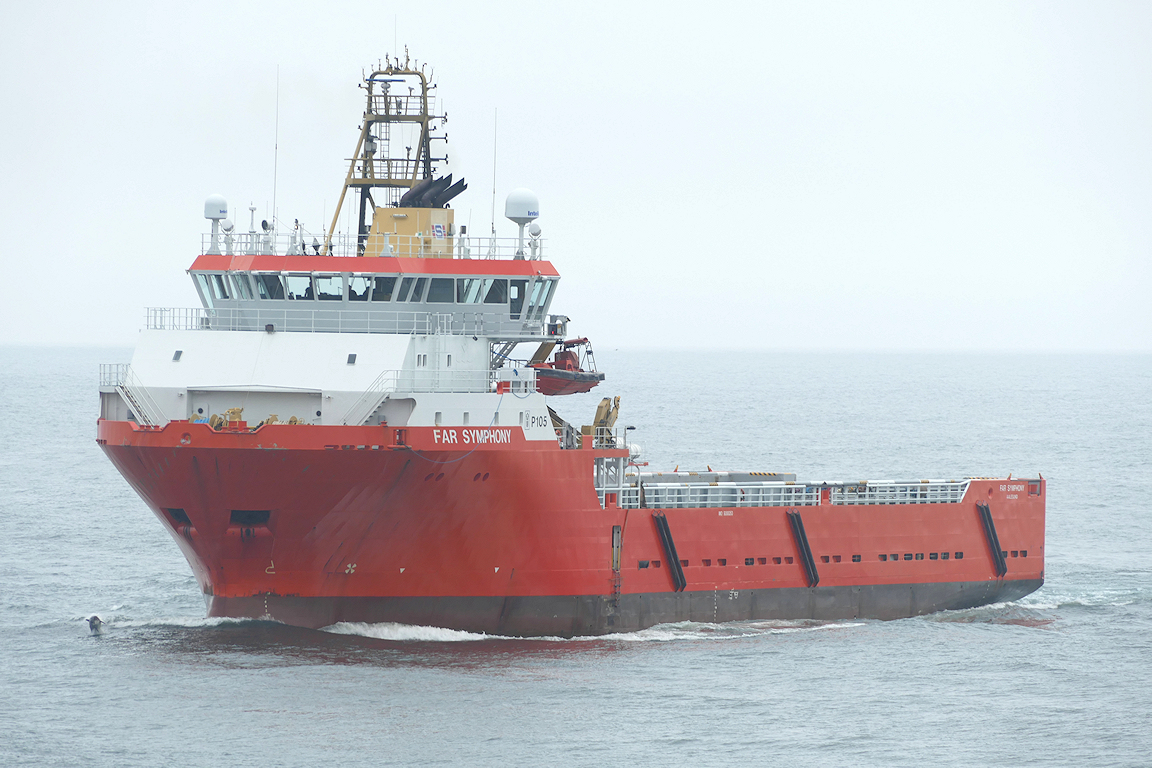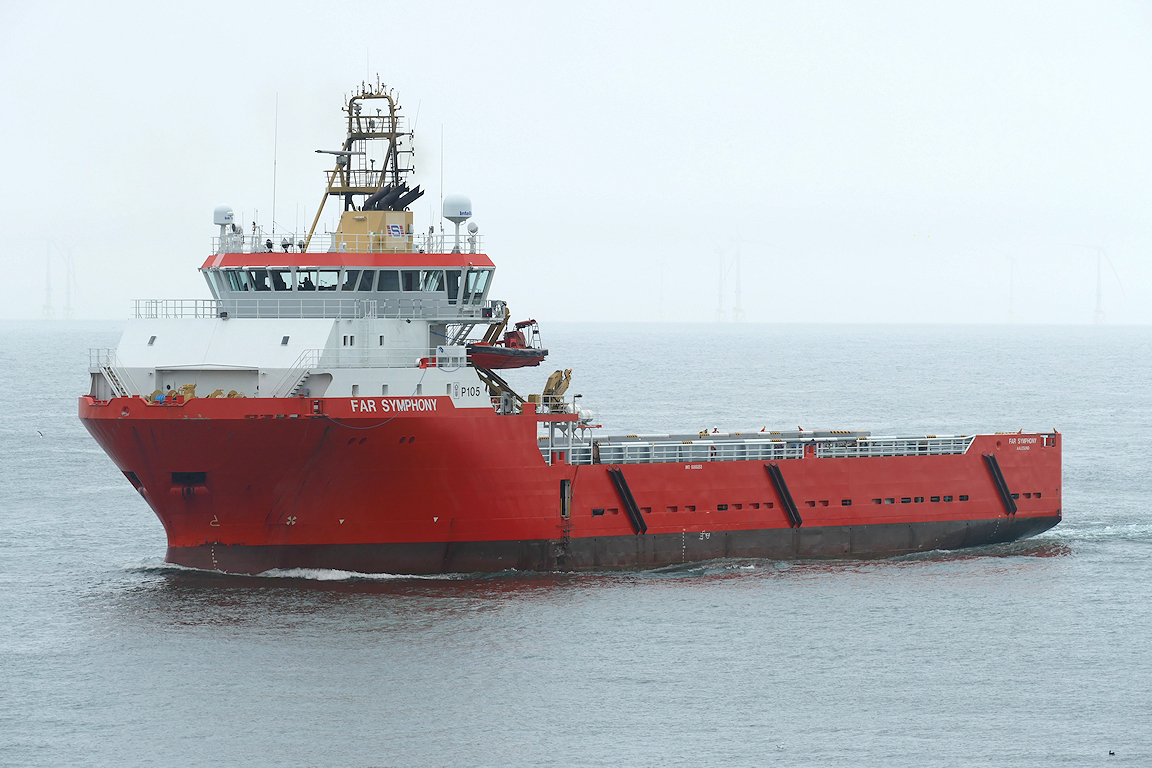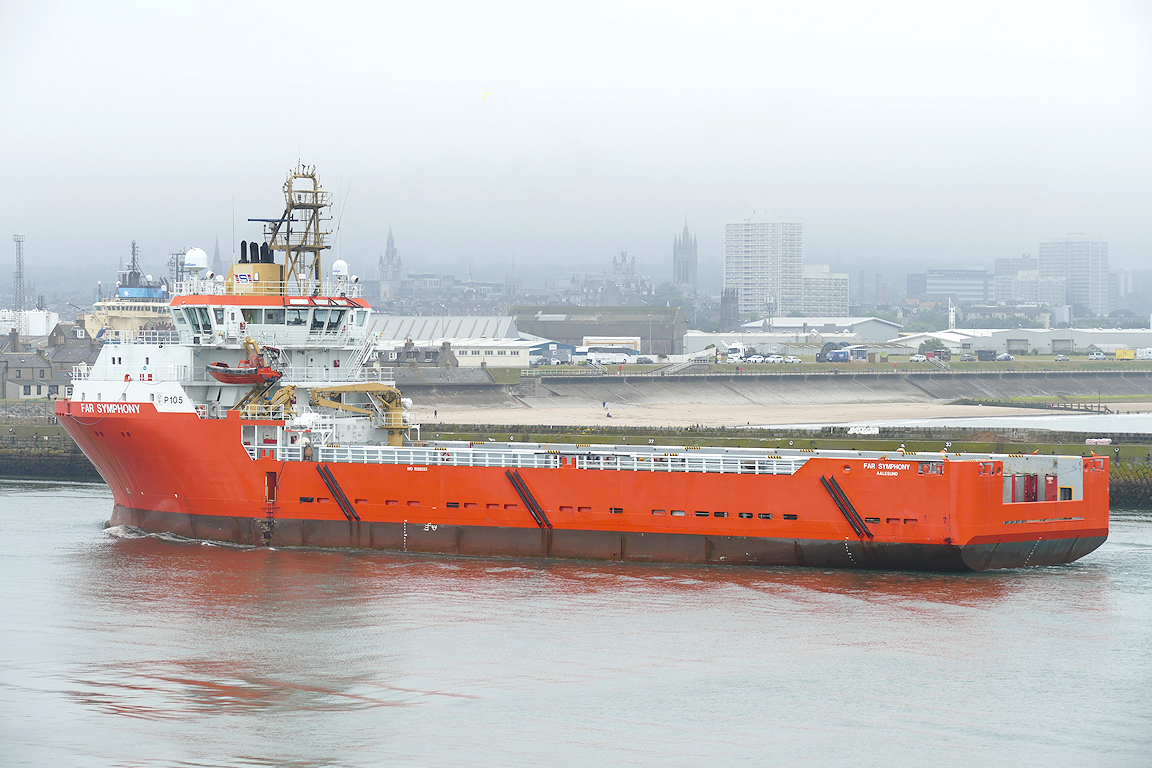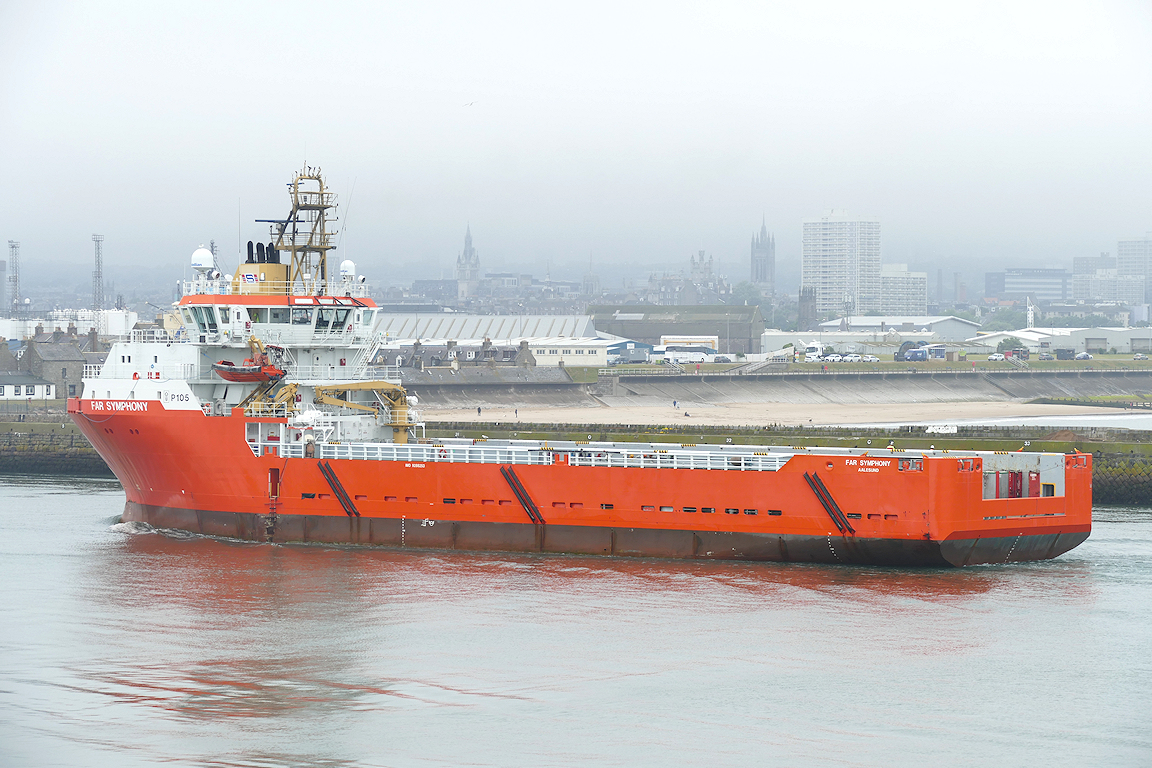 FAR SYMPHONY arrives late morning, the weather has improved but the ships due was bare.
Another early finish, before mid-day this time. Totals were 12 ships, 6 new to me.
**********
Day 5 – 30/06/22 – another poor start to the day weather wise.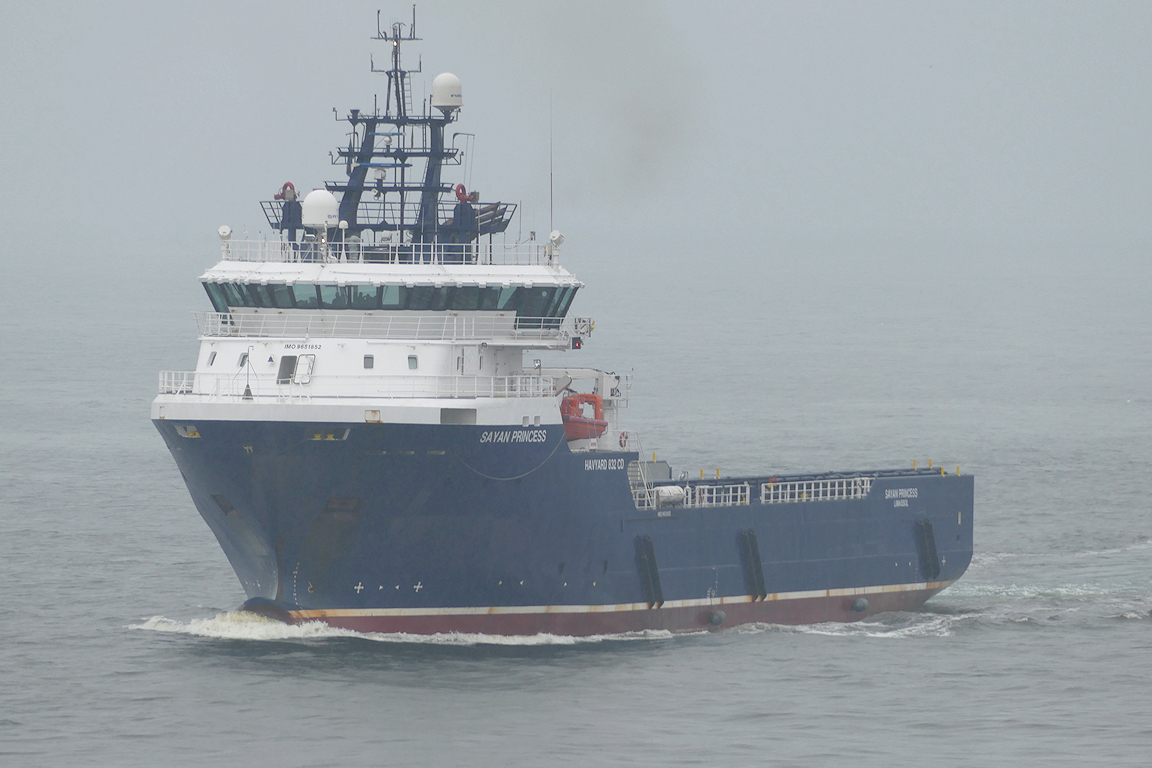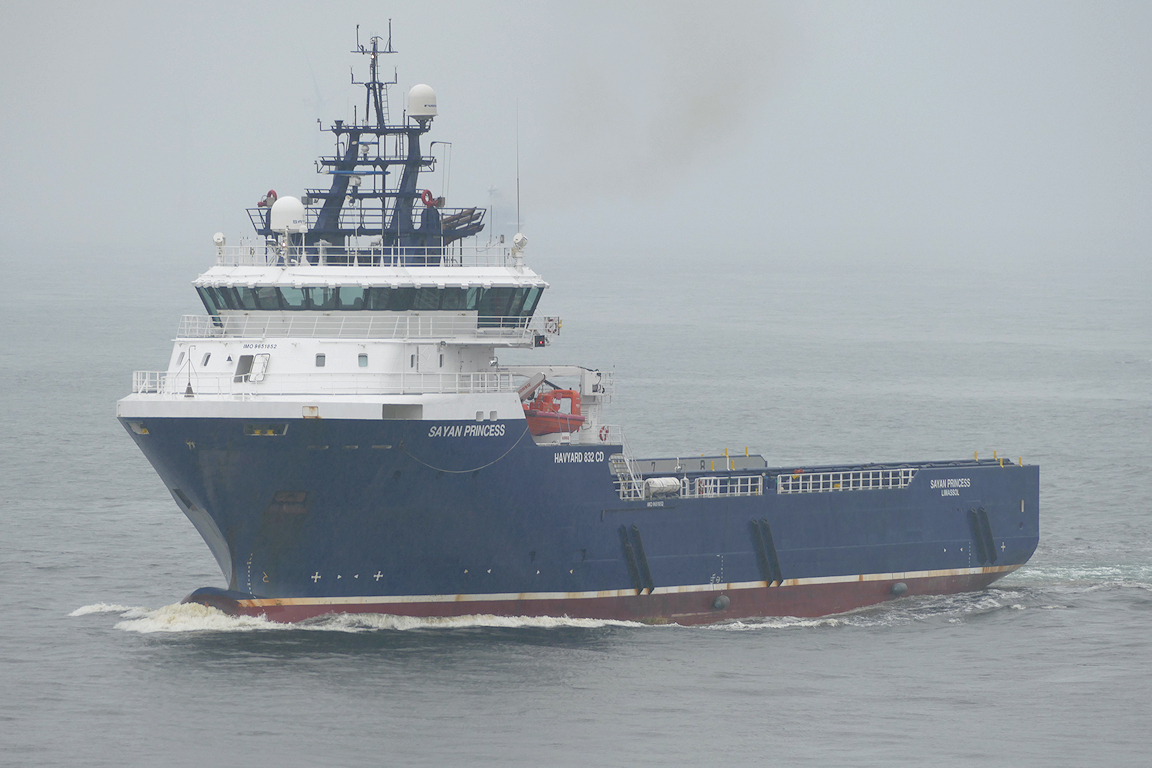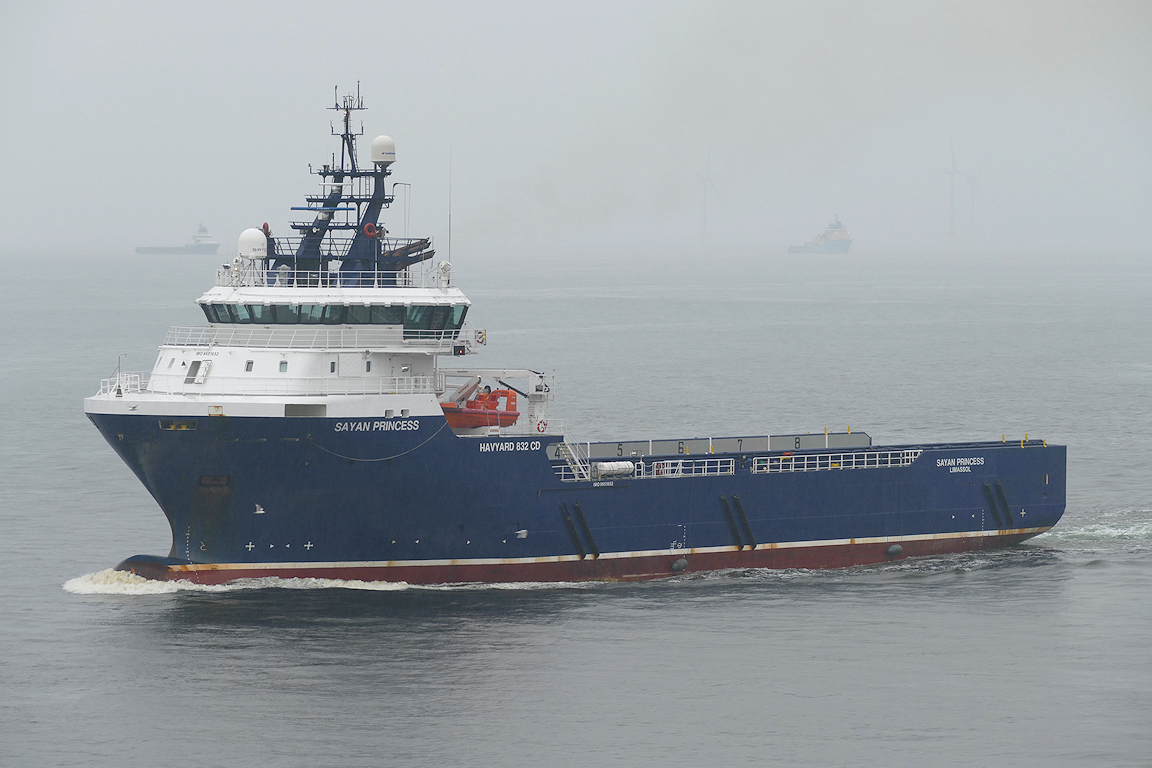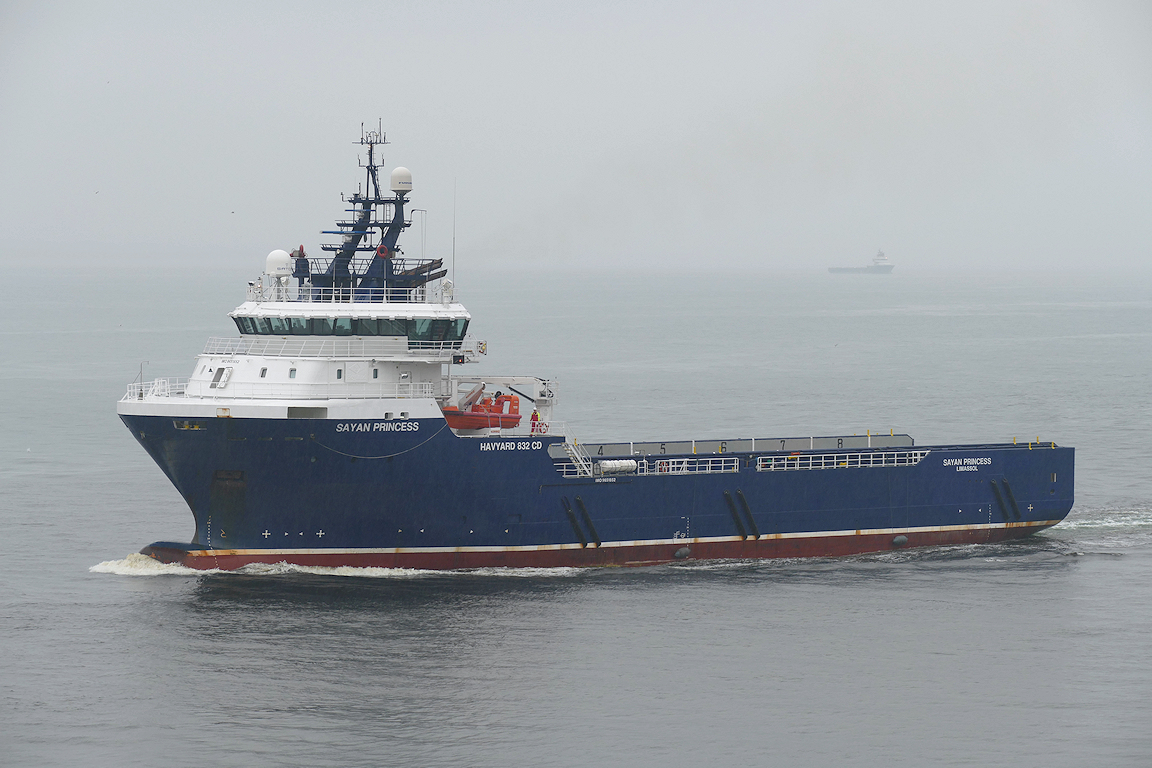 SAYAN PRINCESS arriving at 06:50 in poor weather again.
HERMIT THUNDER arriving 07:08 – possibly her last arrival under this name as she is now renamed AURORA THUNDER.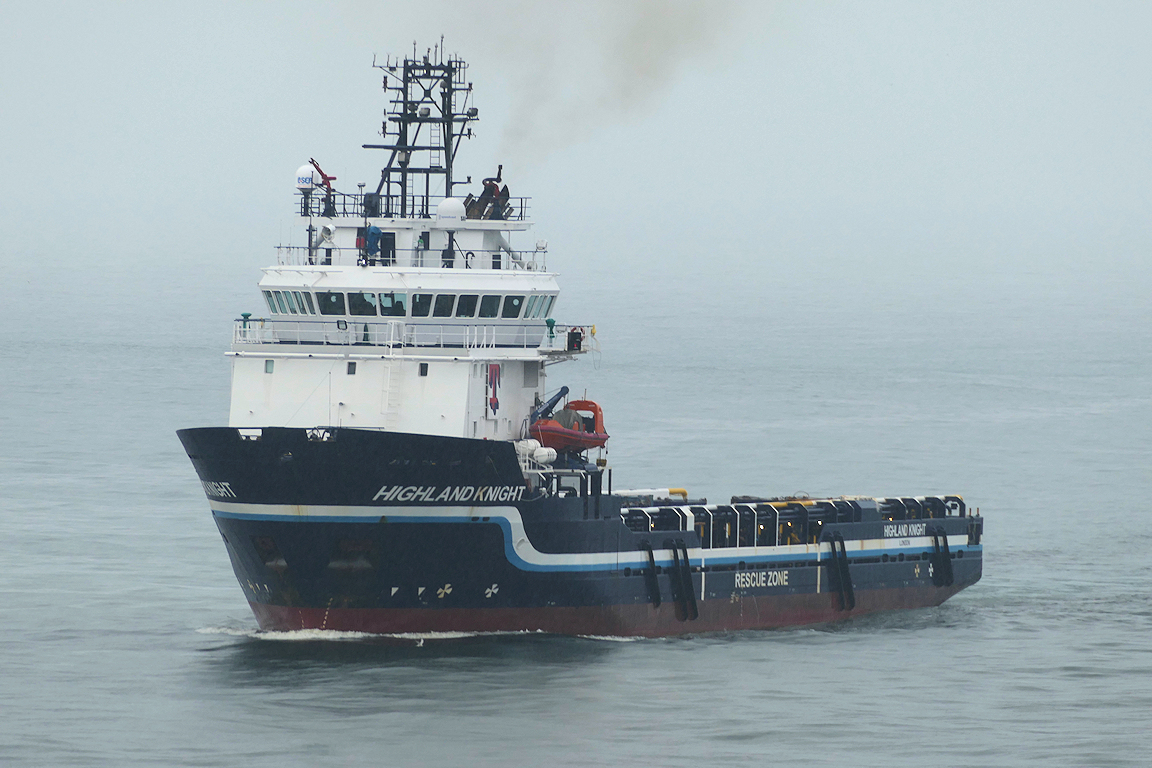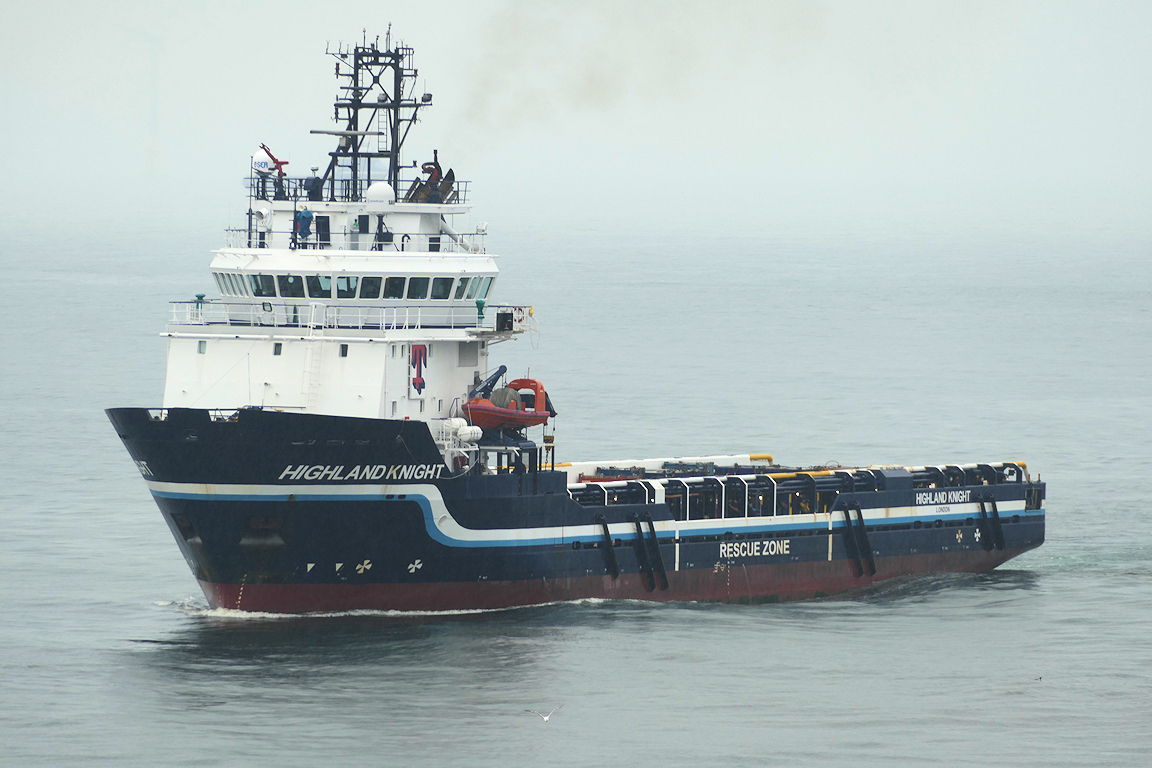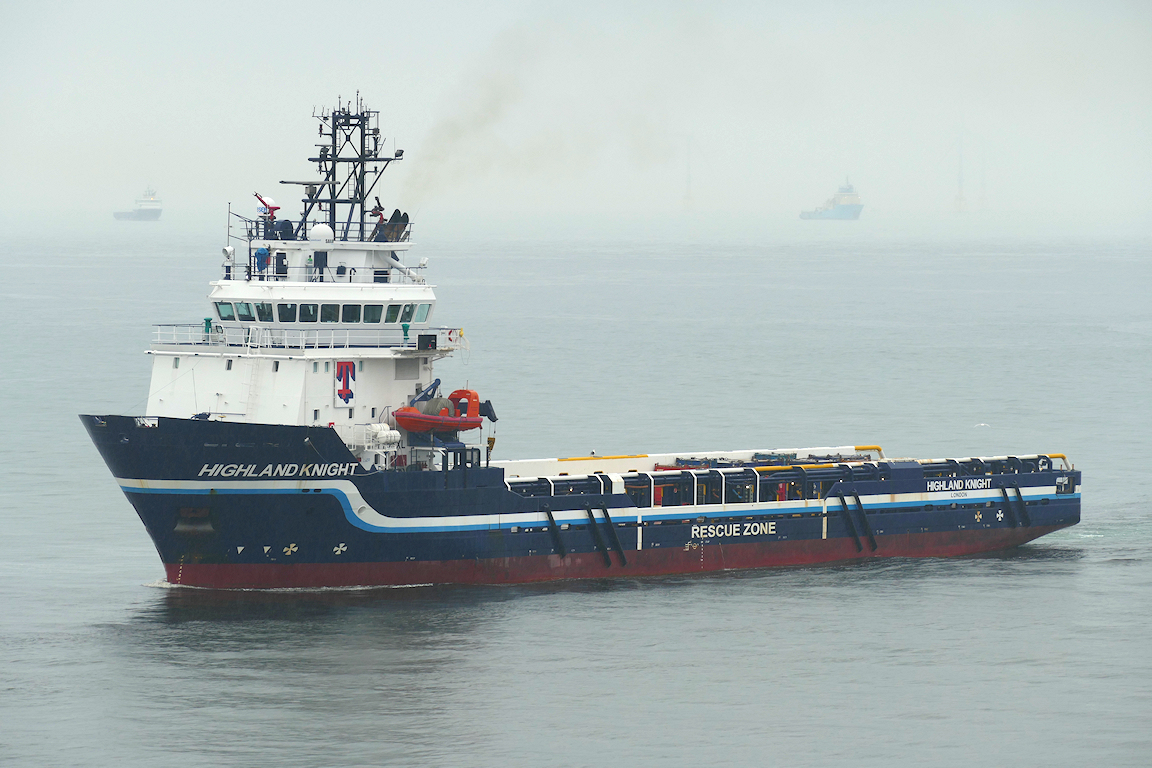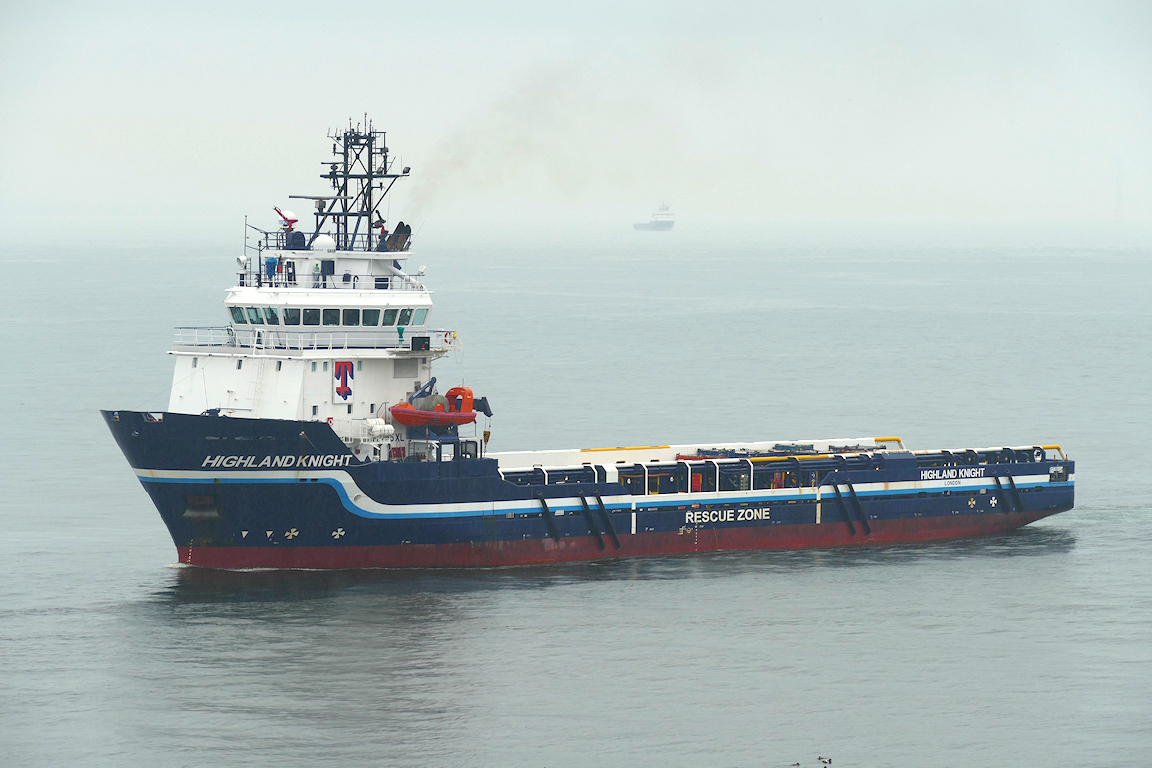 Next arrival was the HIGHLAND KNIGHT at 07:40 – still poor light.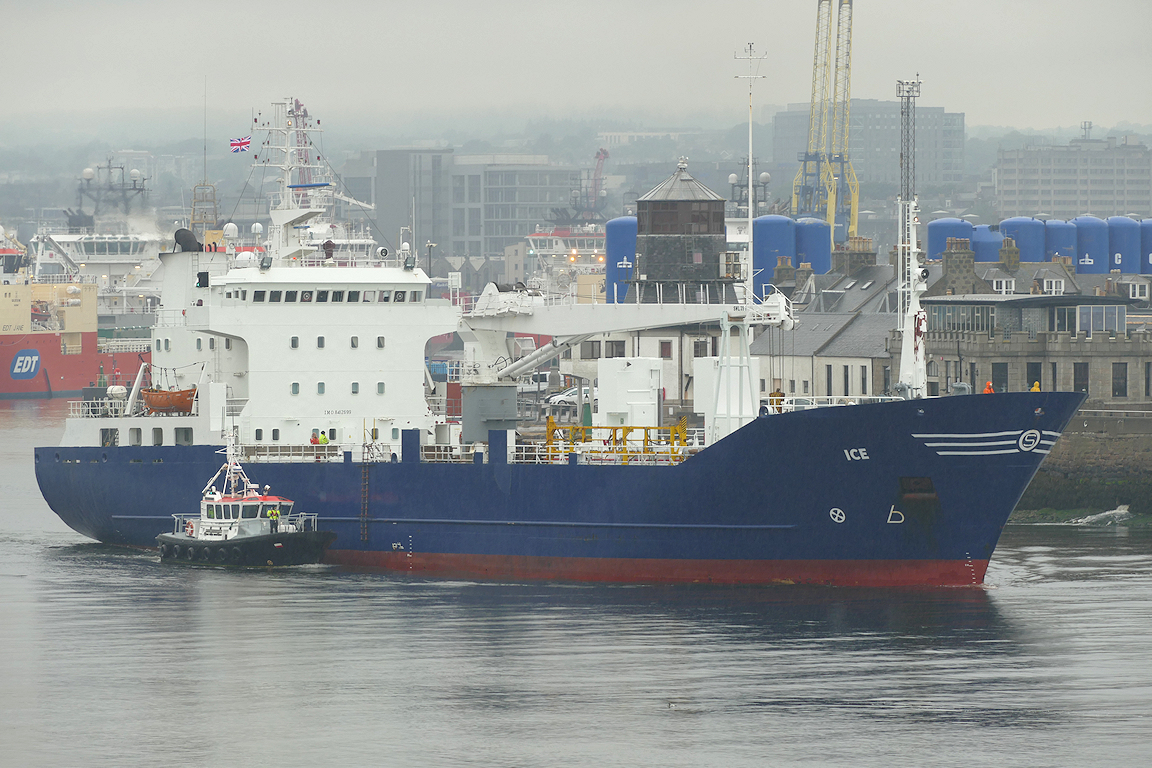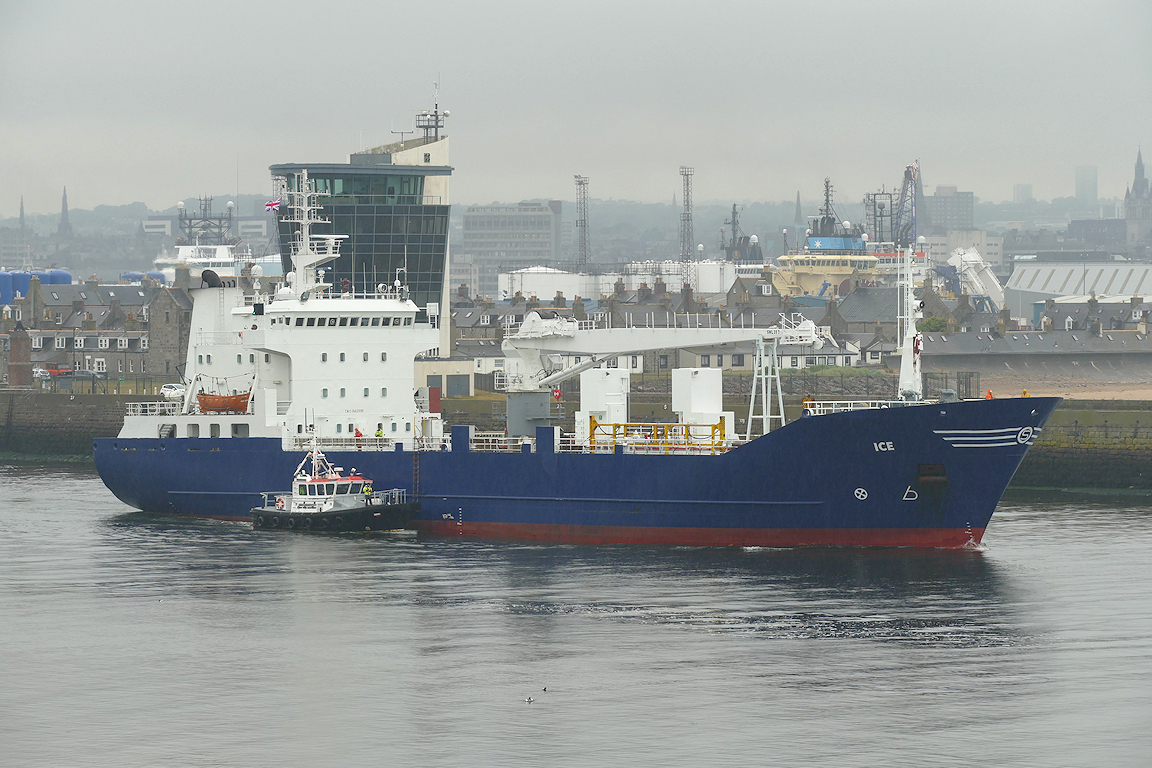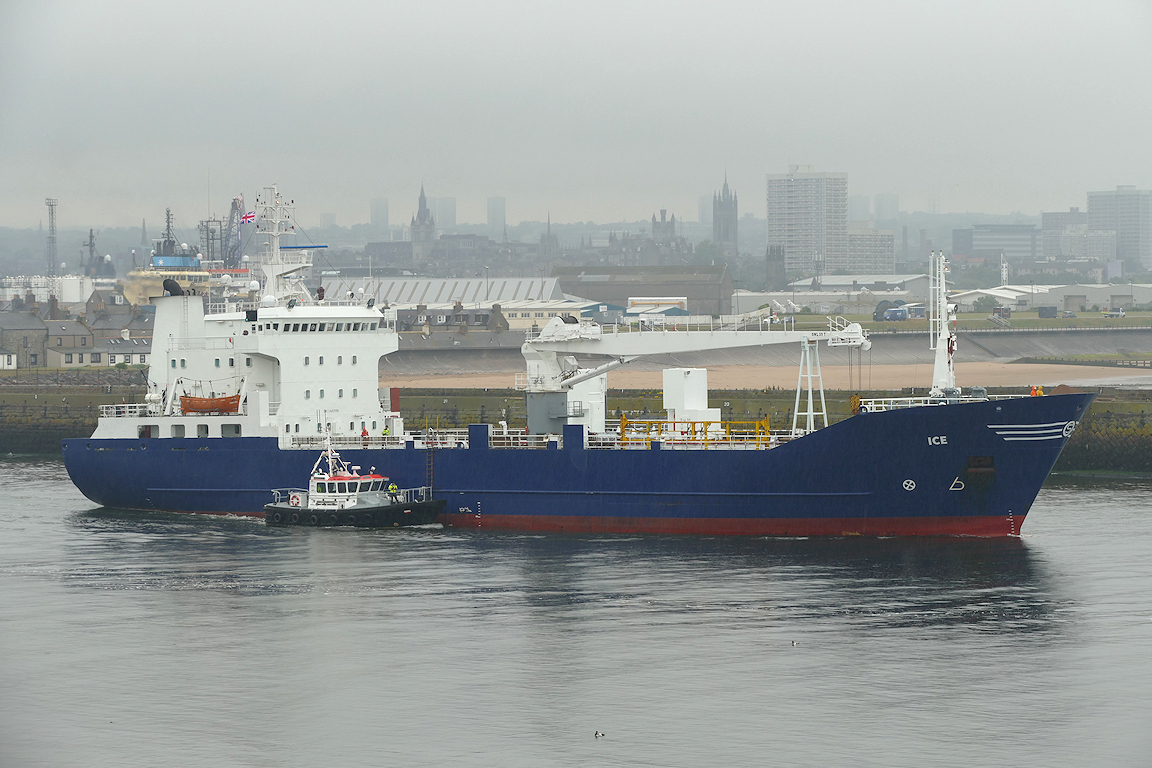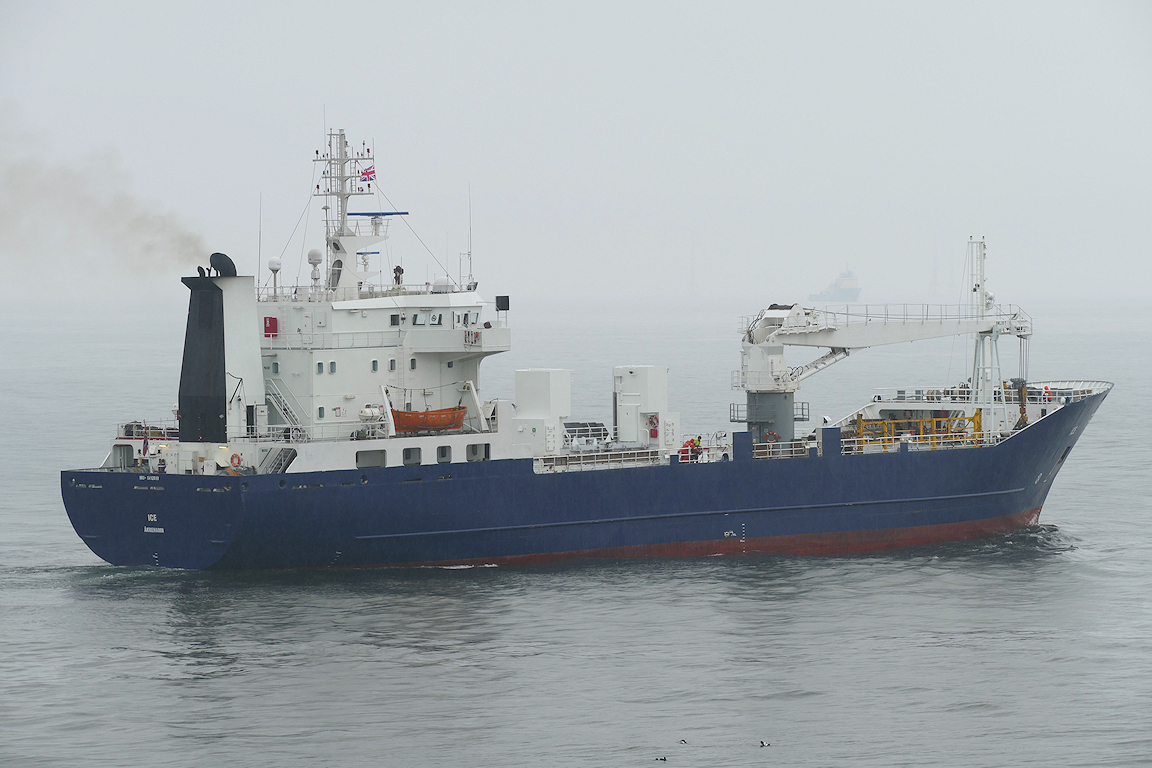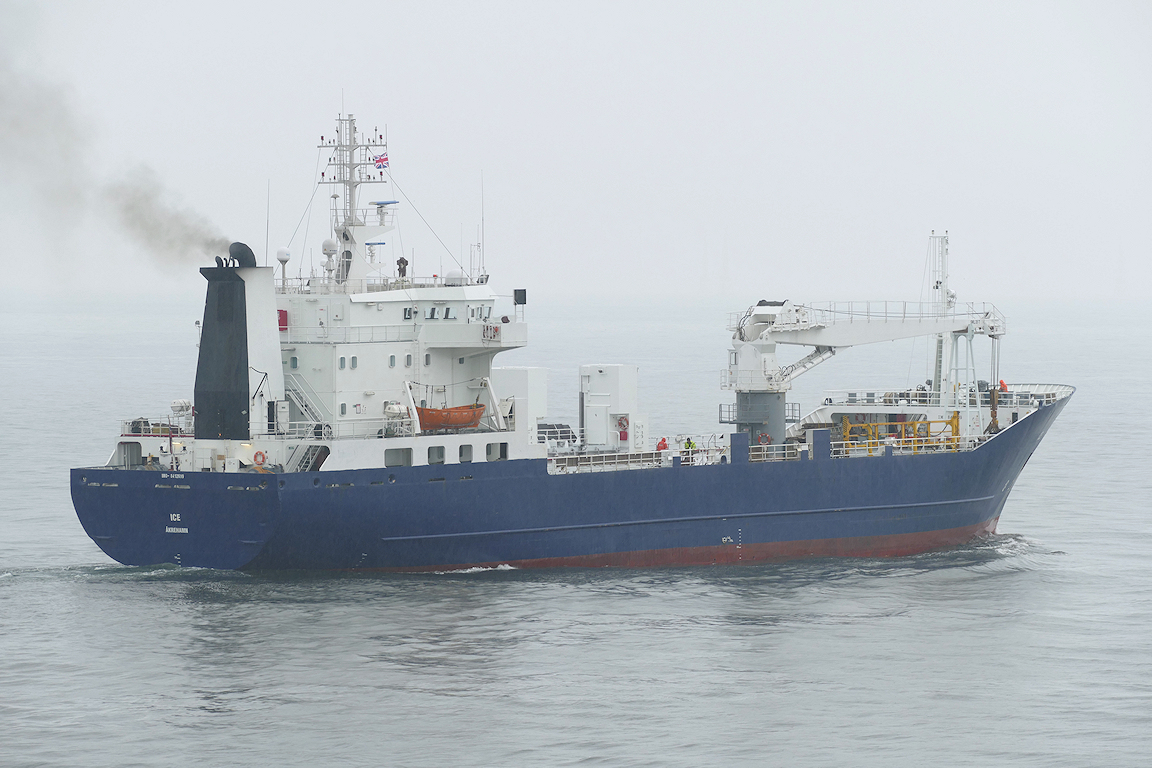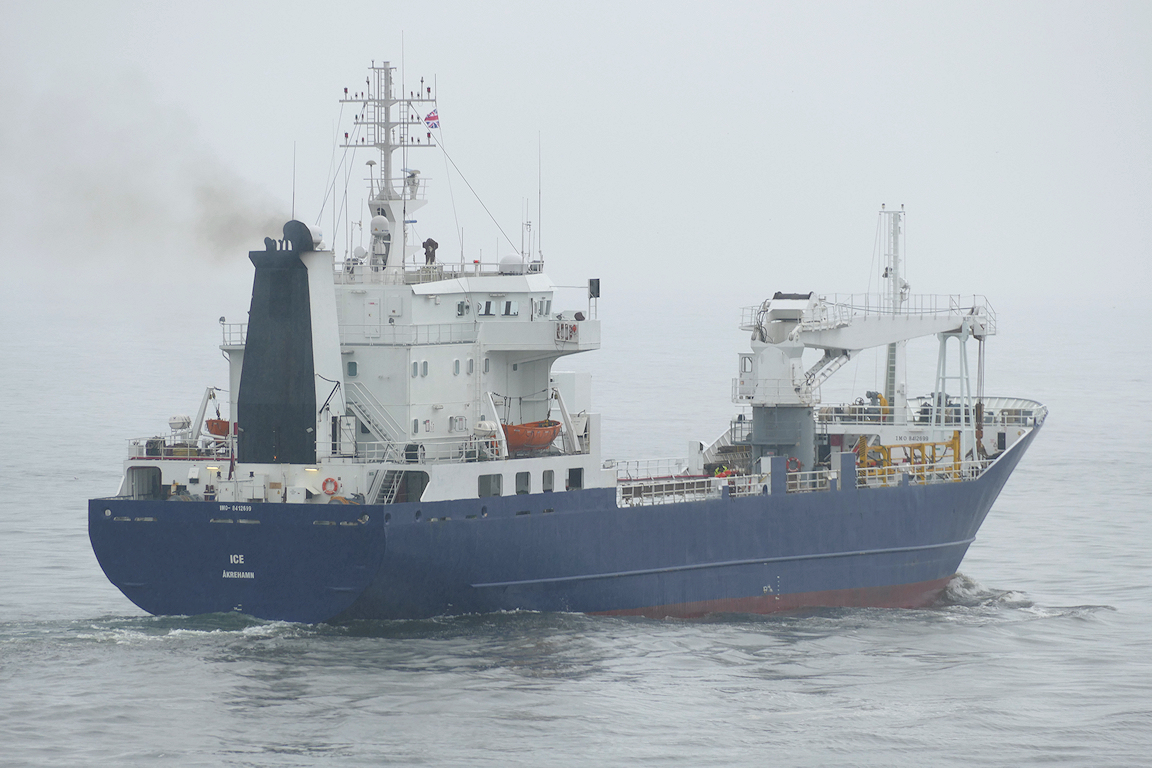 The rain eases a bit as ICE sails just after 08:00.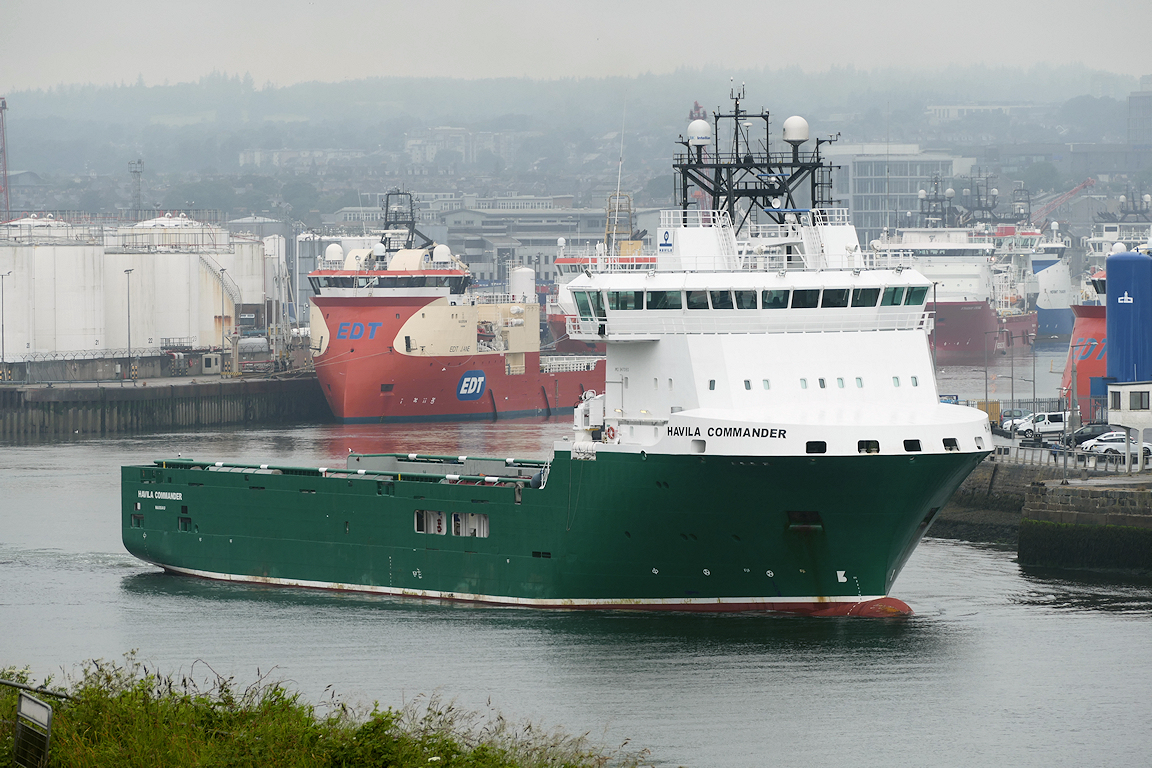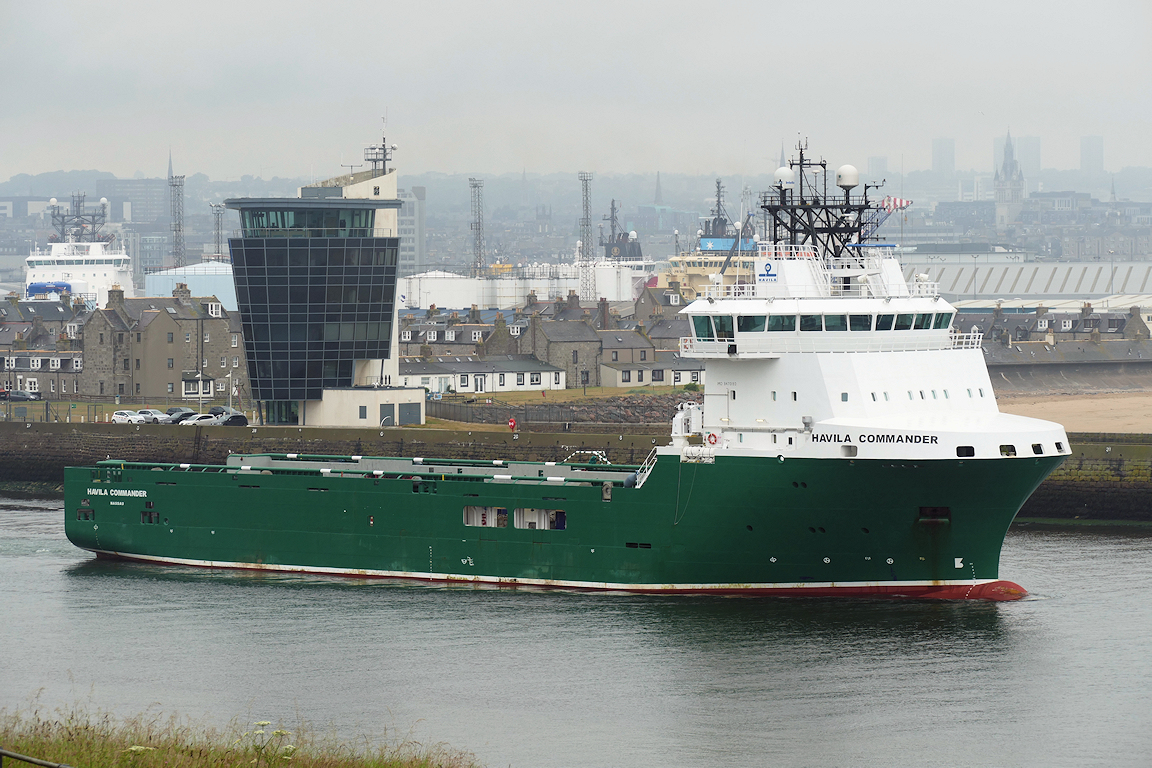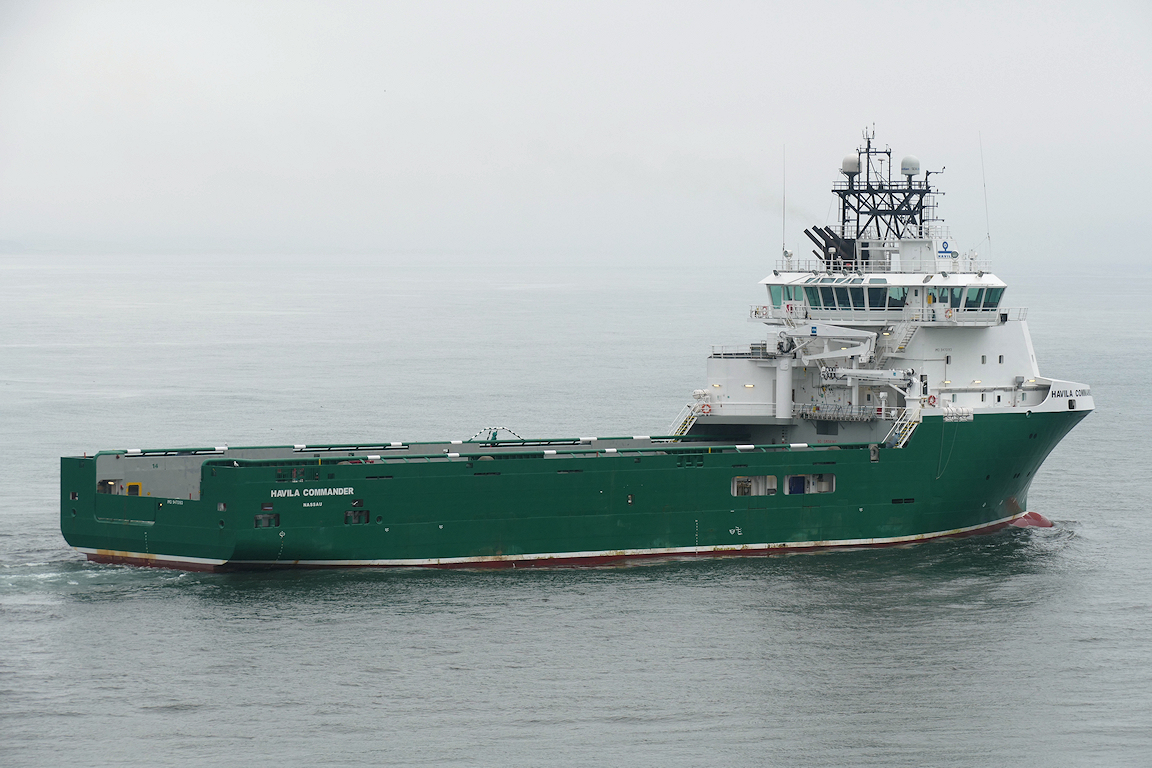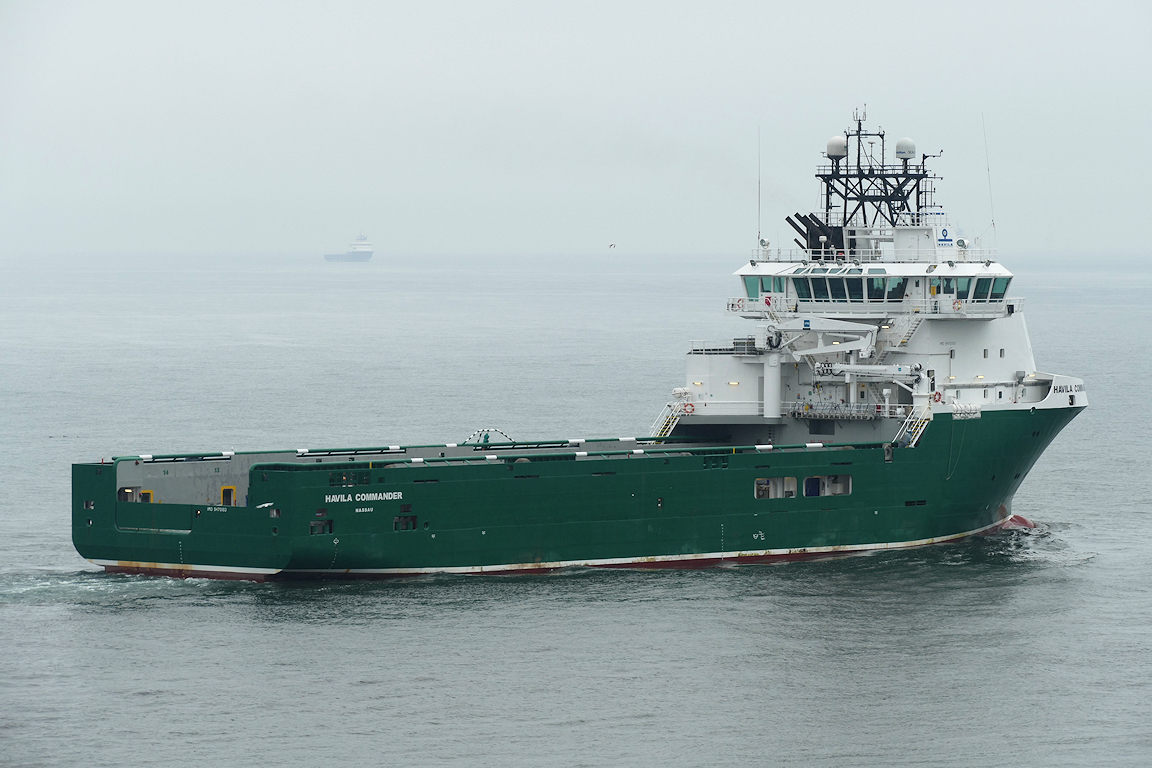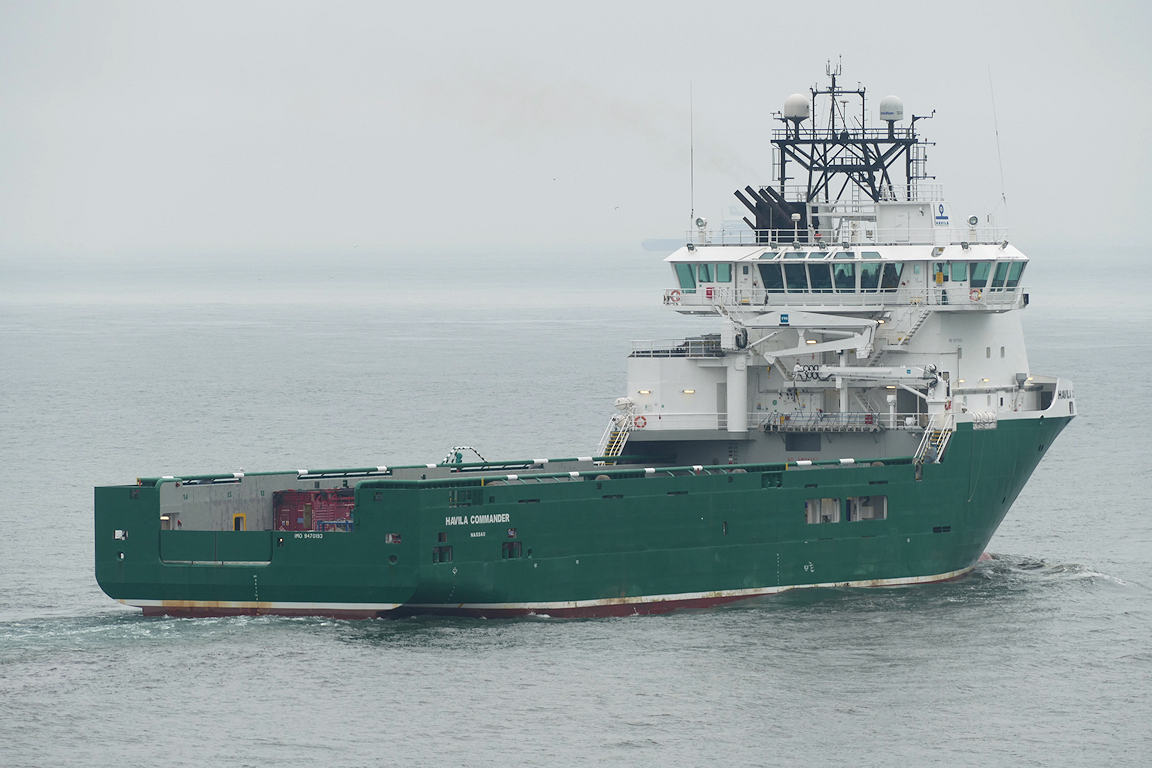 Another ship I wasn't going to shoot, but changed my mind and took HAVILA COMMANDER from the car park.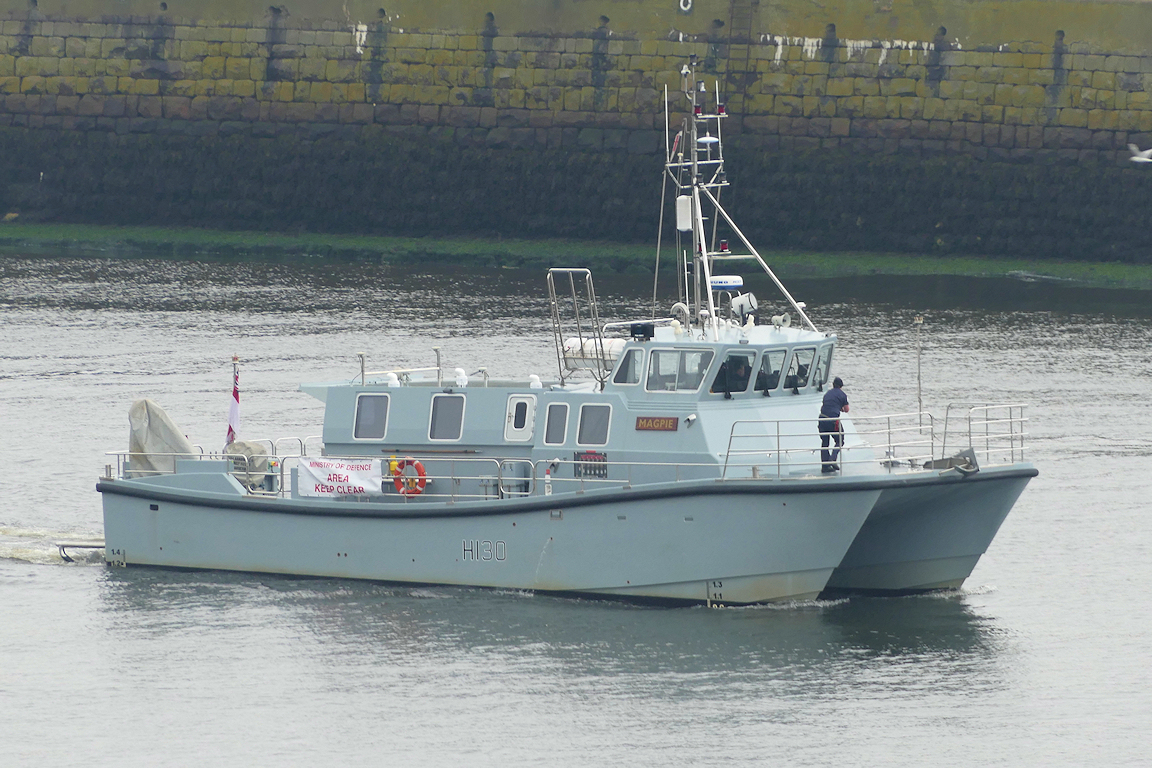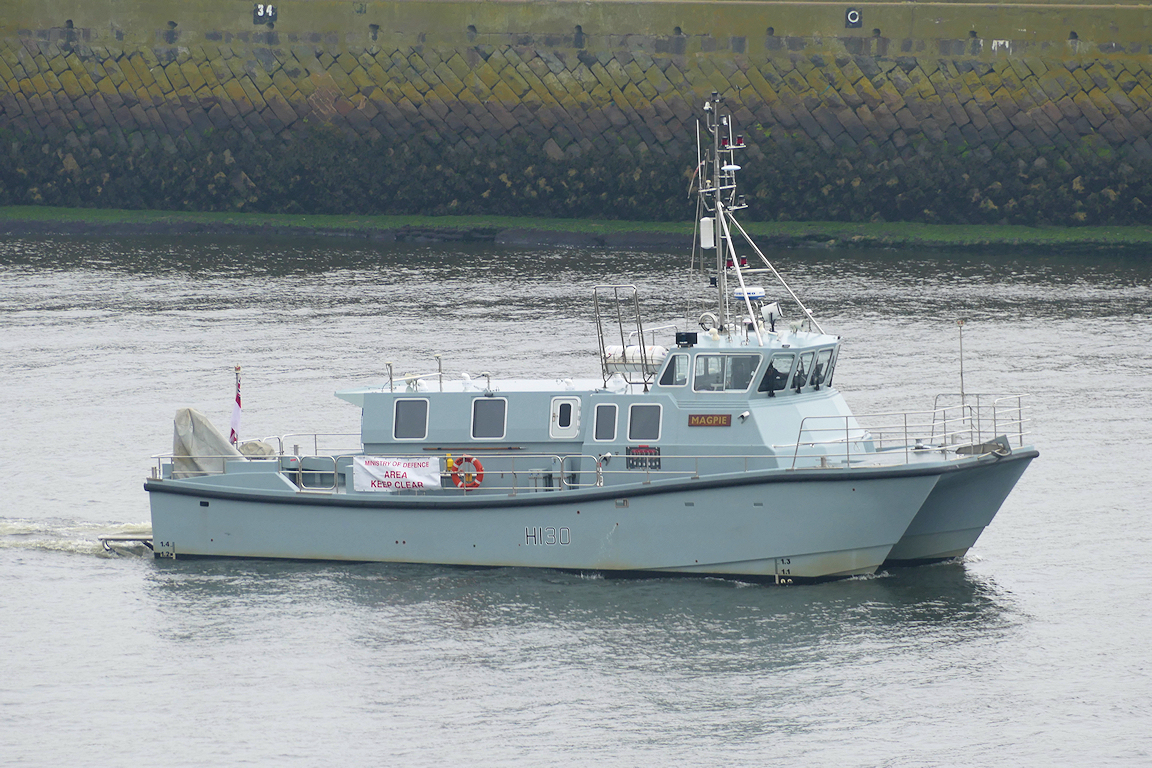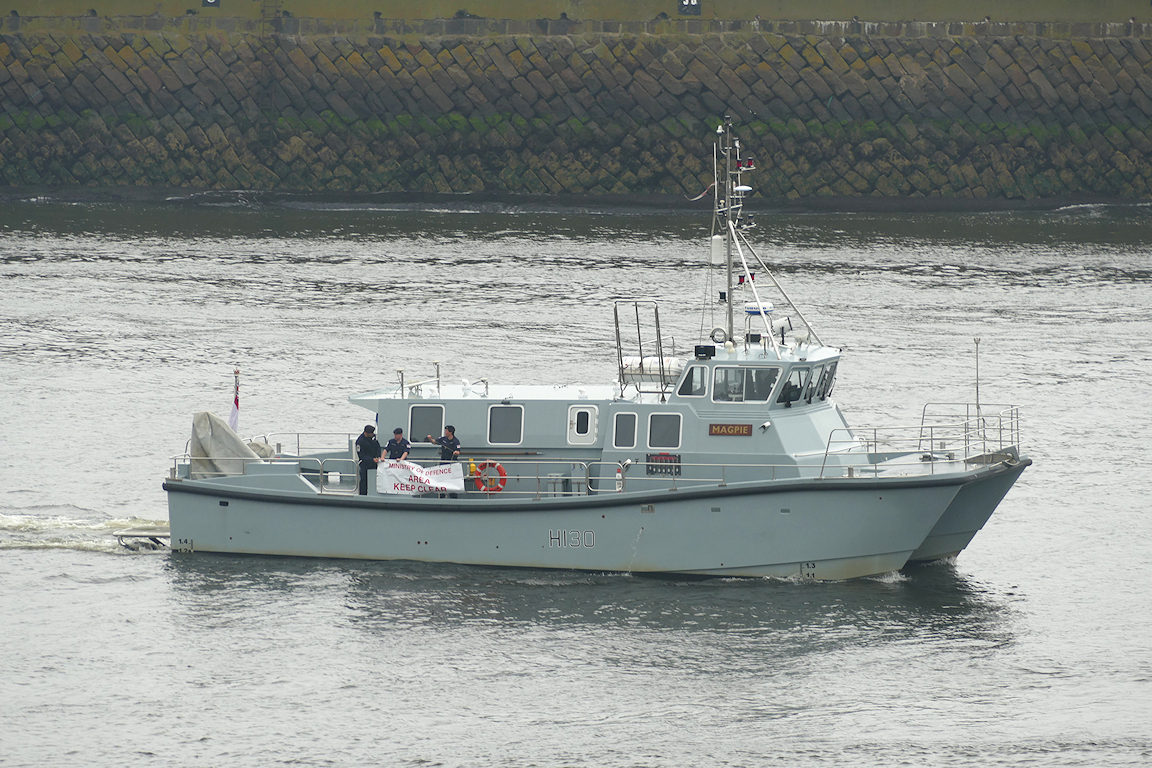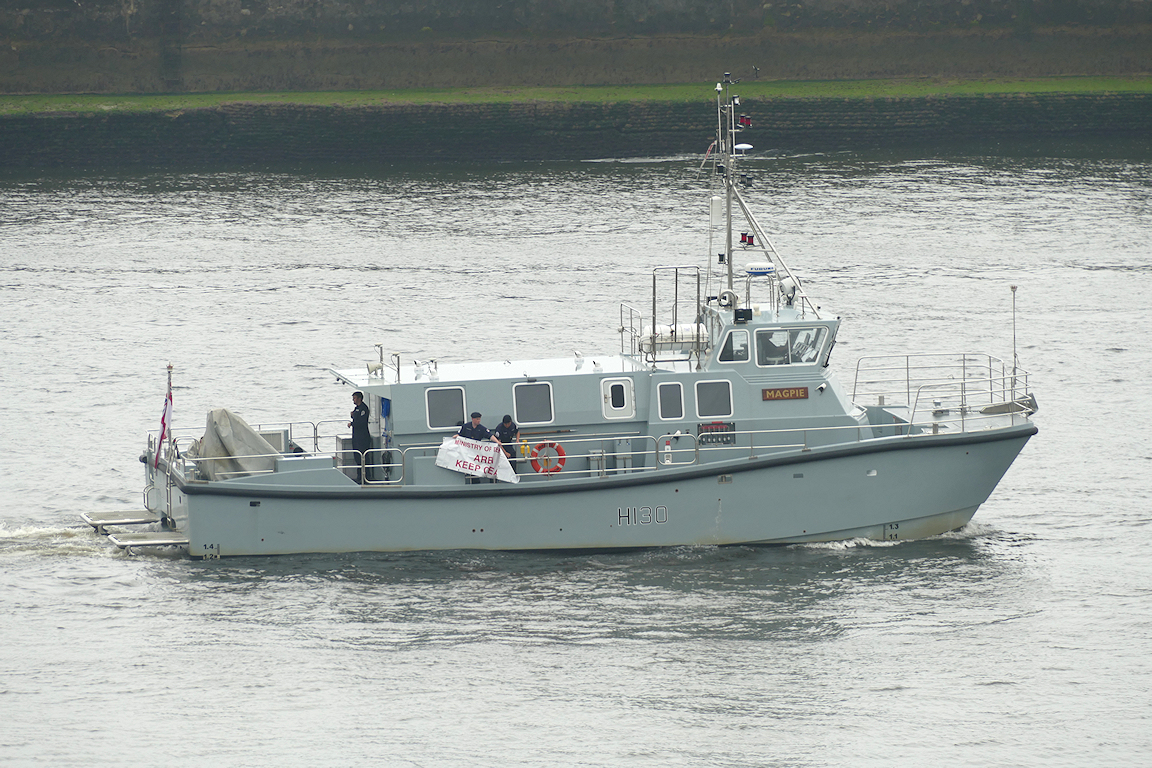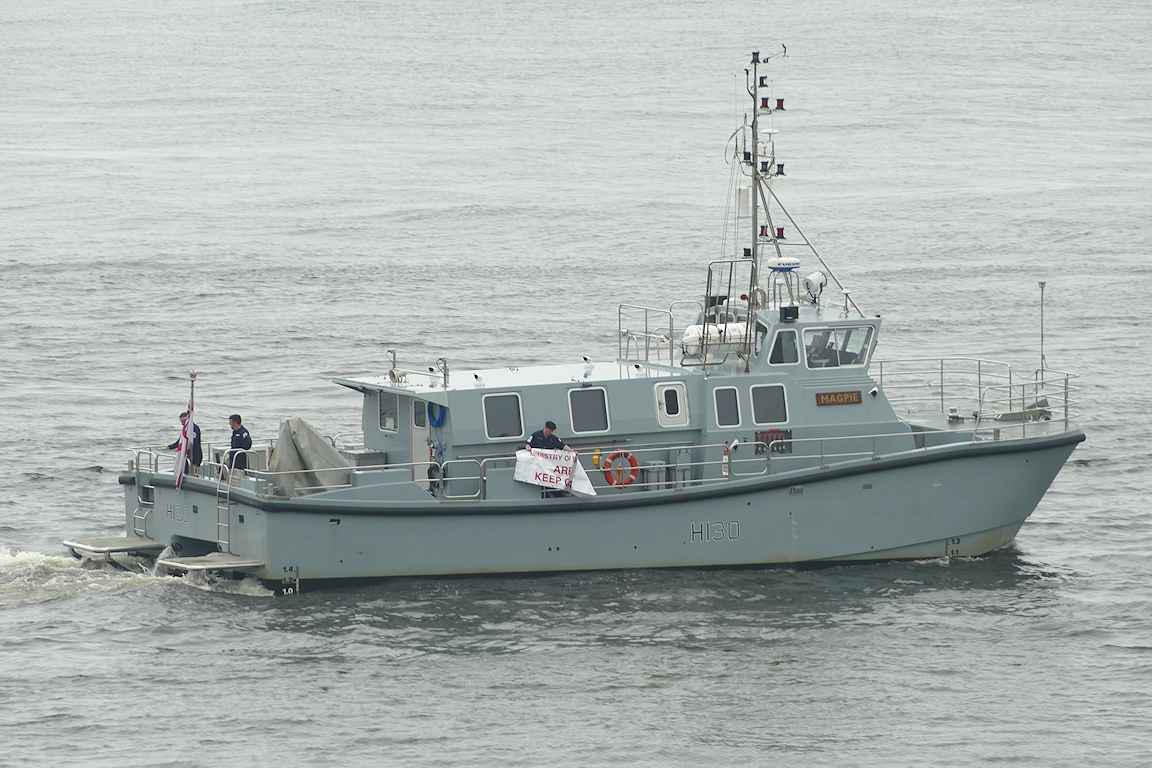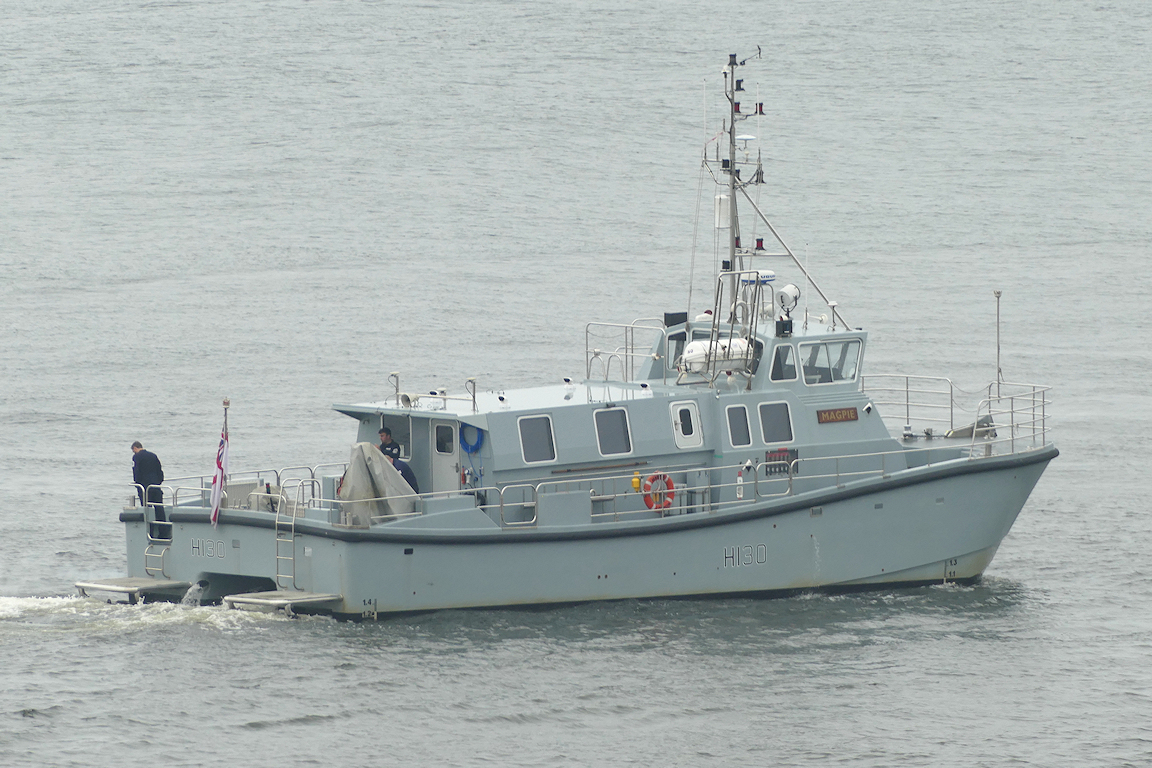 Catching me unawares as nothing was heard on the radio, the Royal Navy survey vessel HMS MAGPIE heads out into the bay for trials.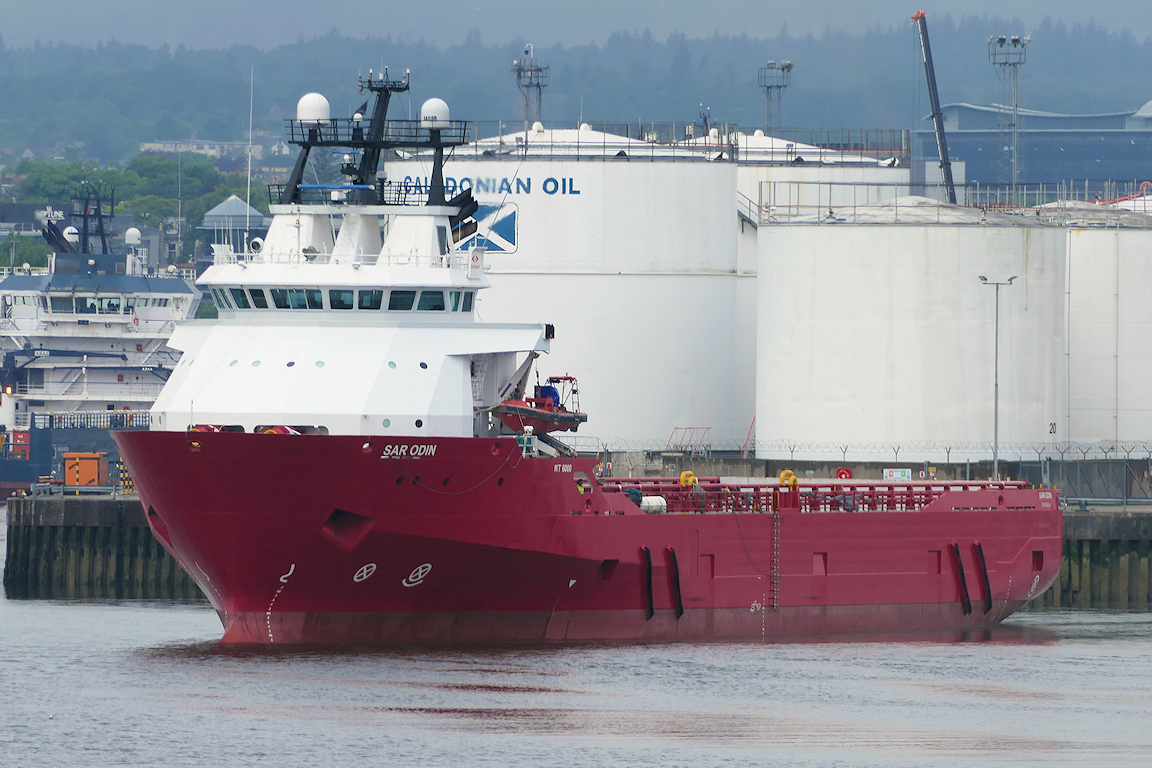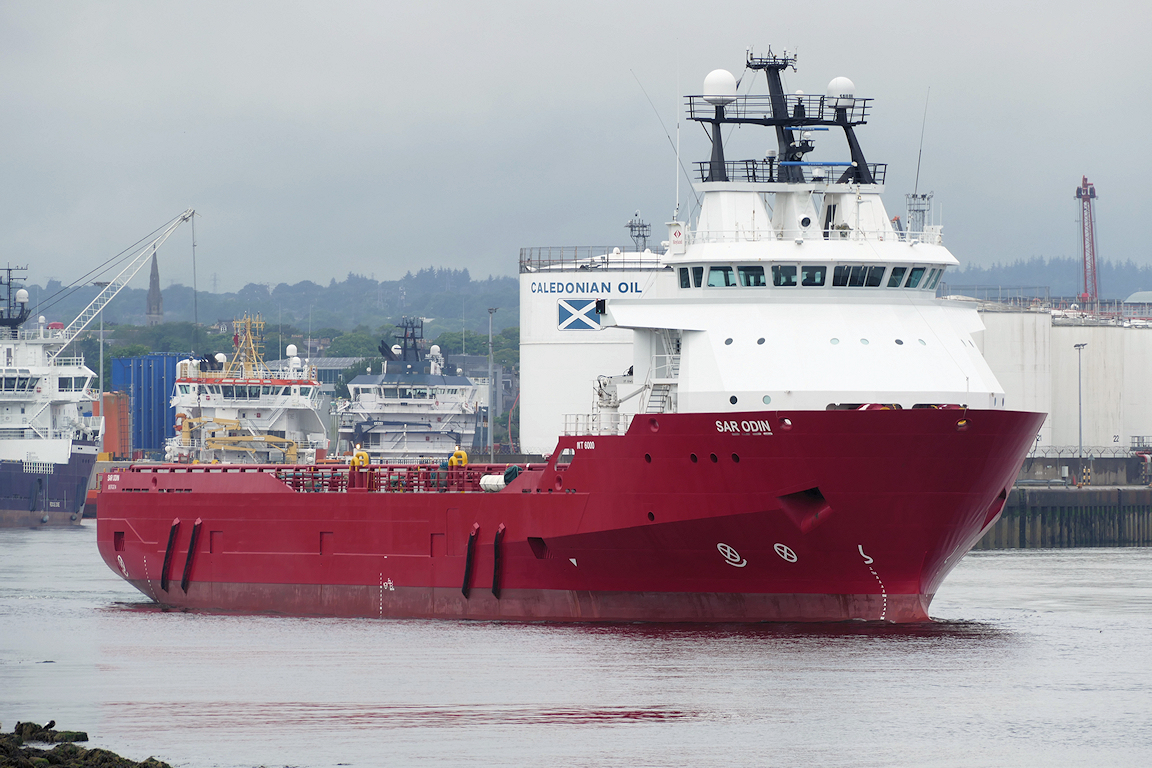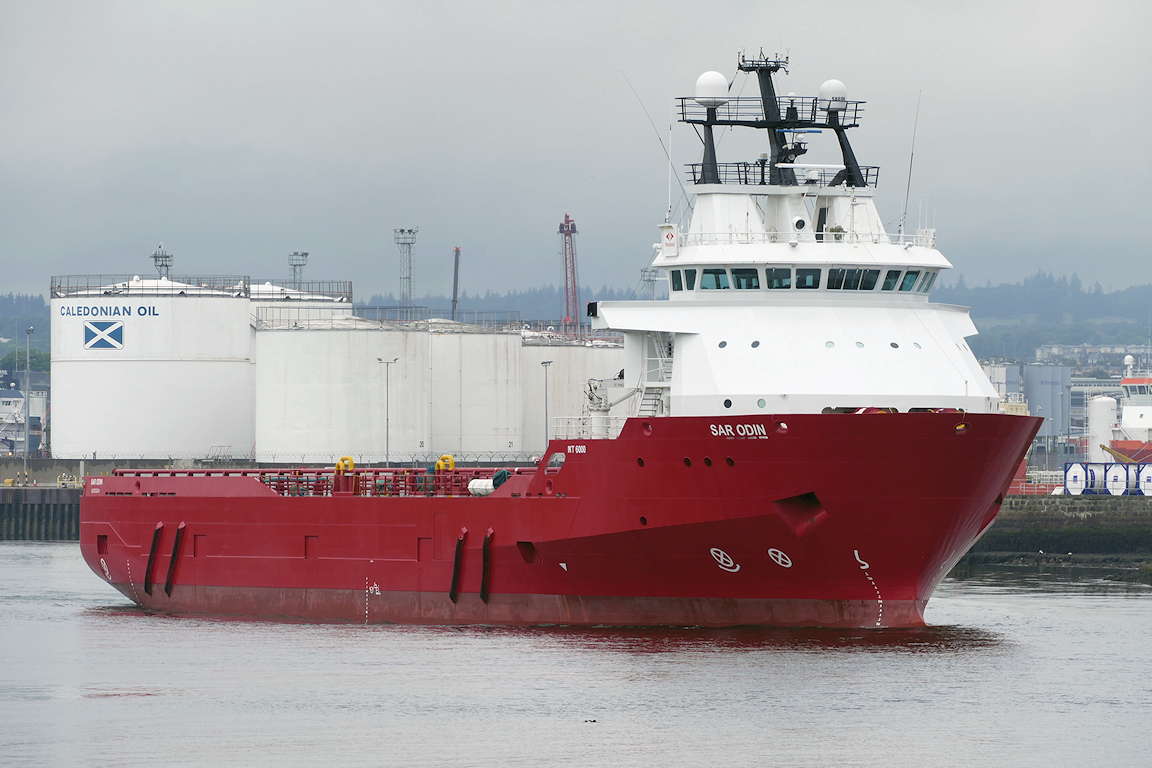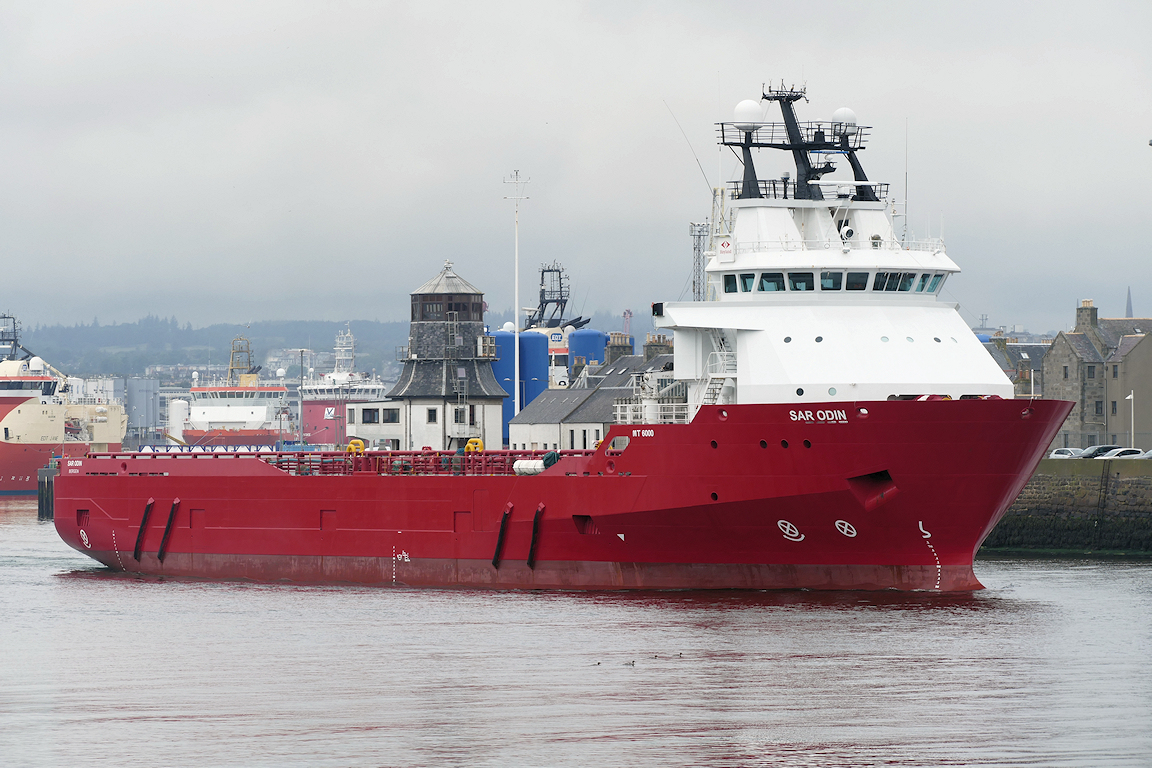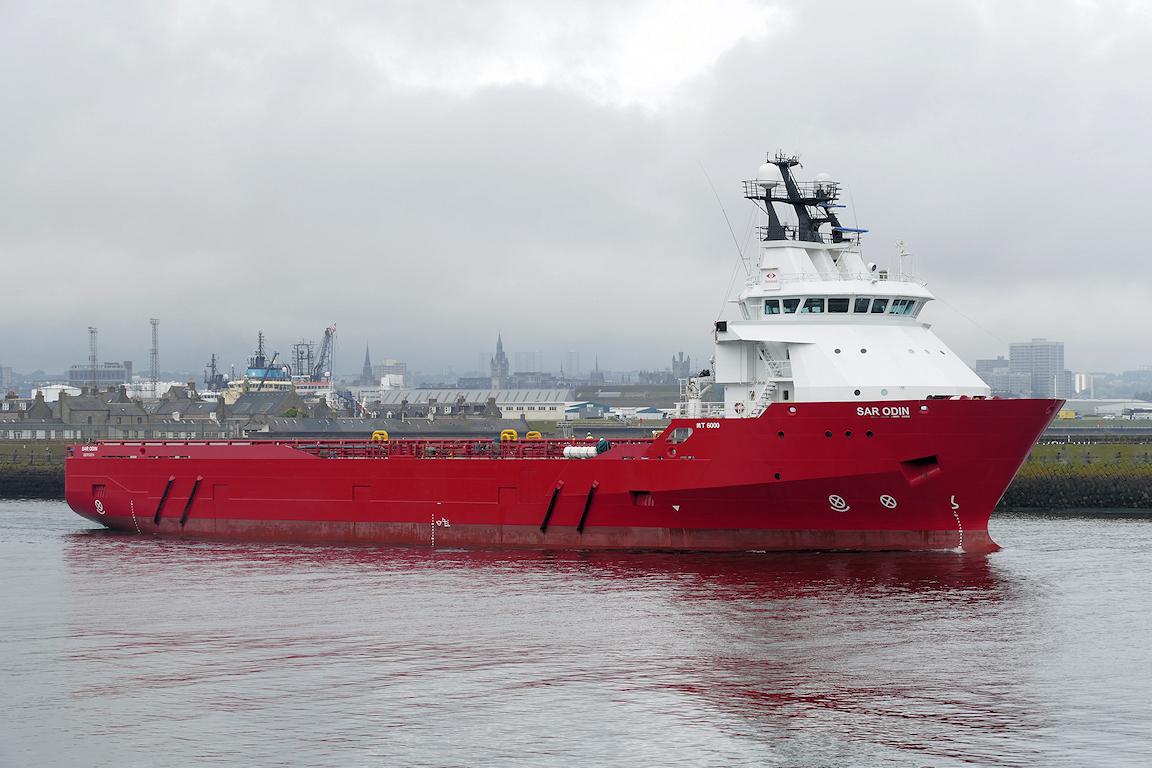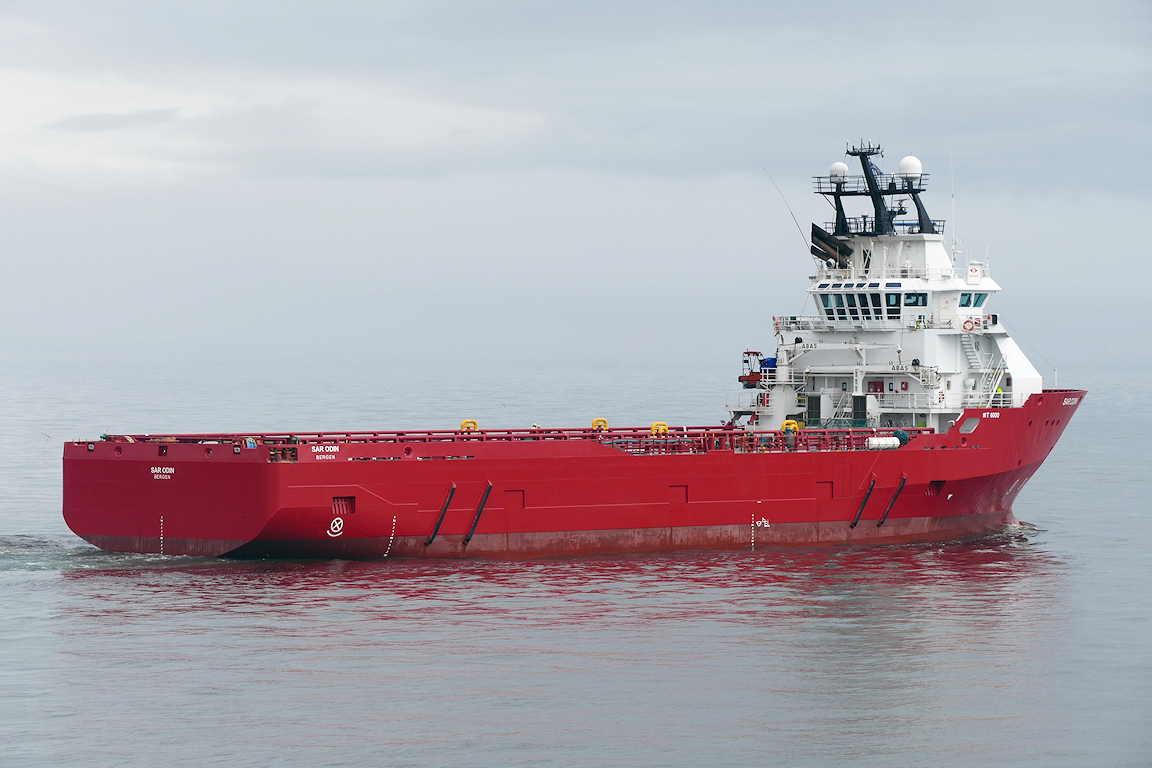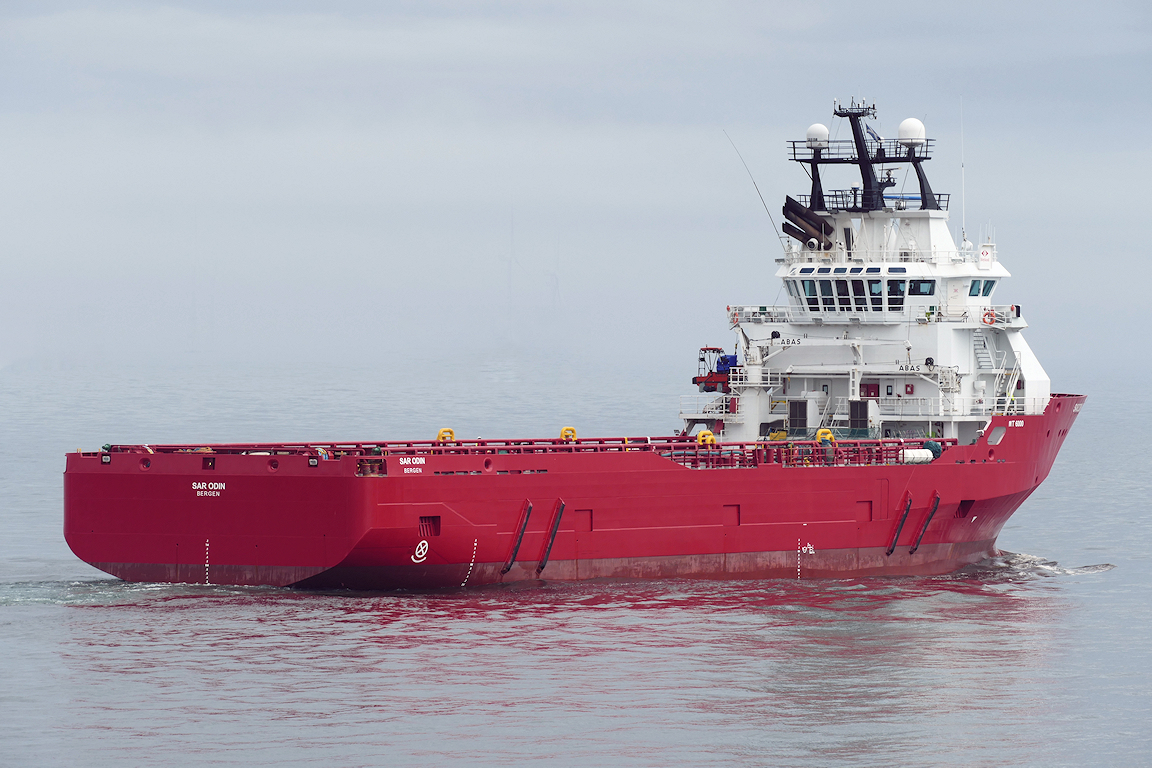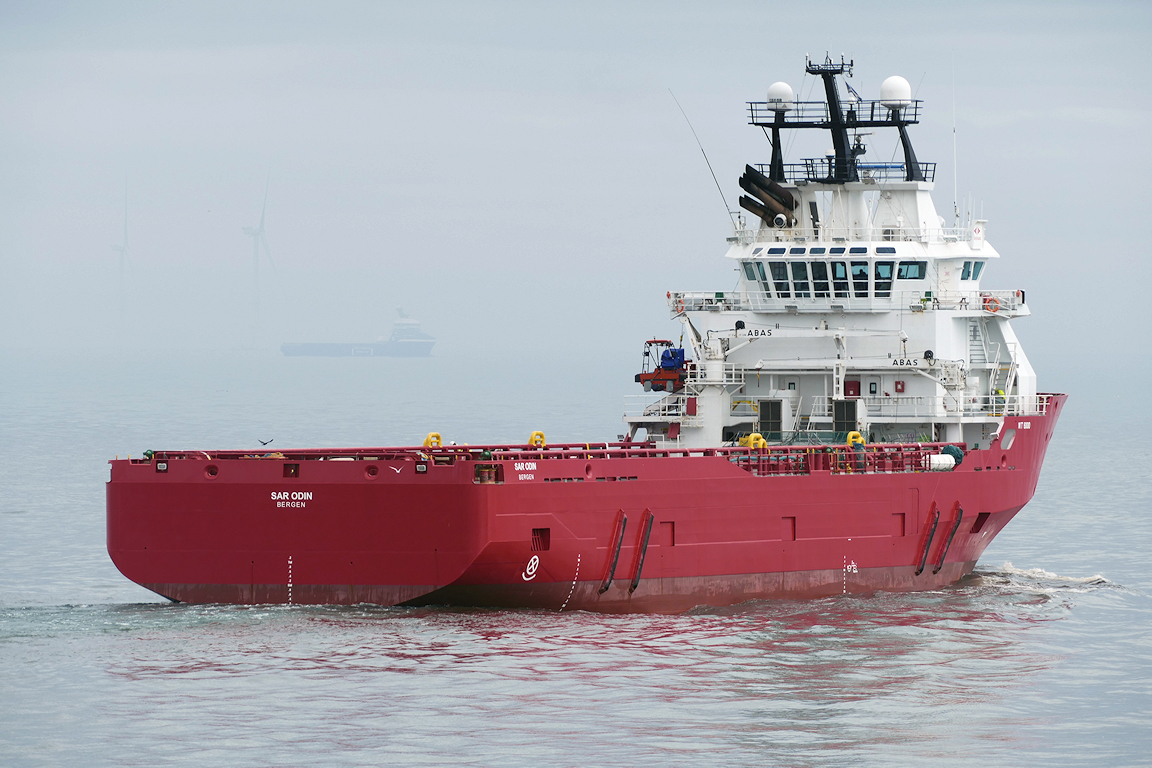 SAR ODIN outward bound at 10:13, a fairly recent renaming from SKANDI RONA.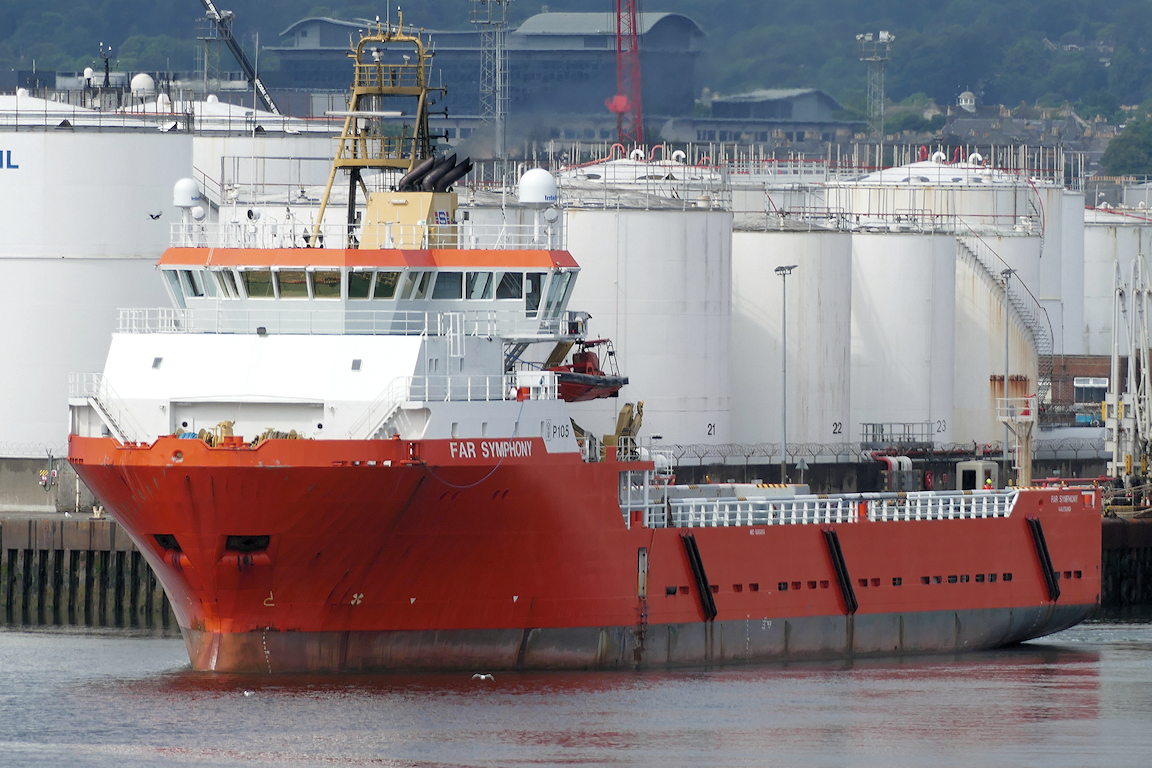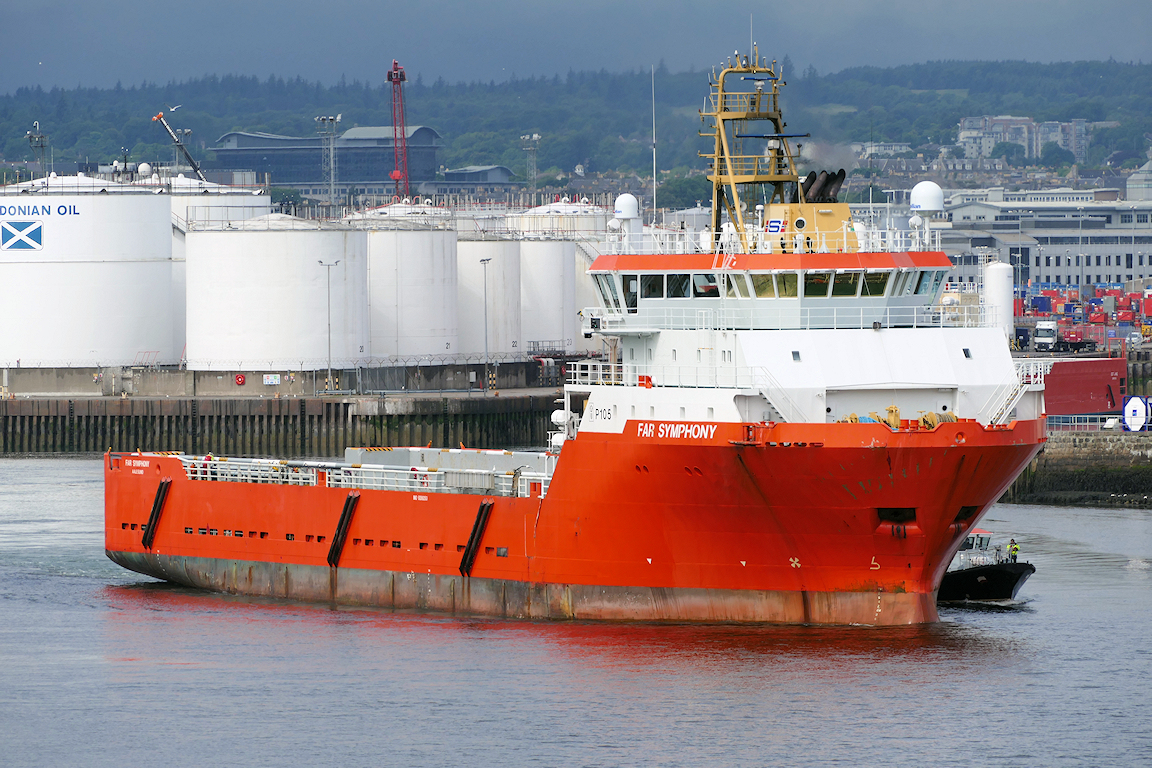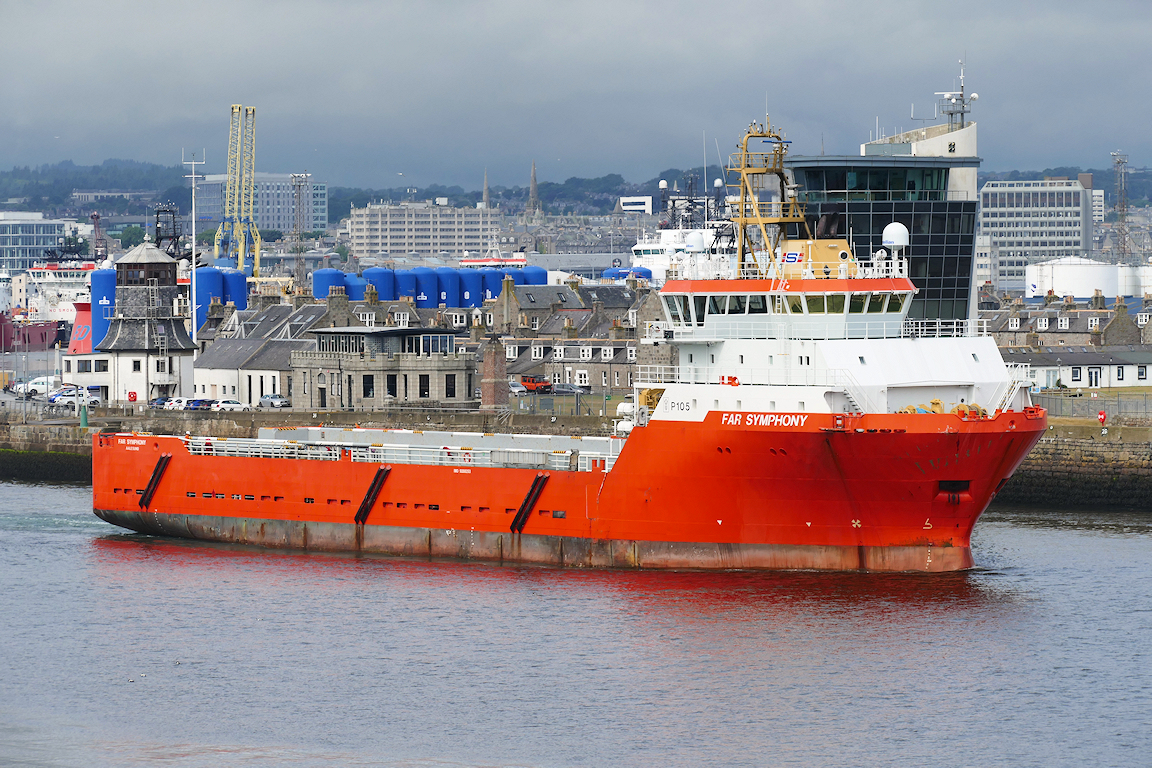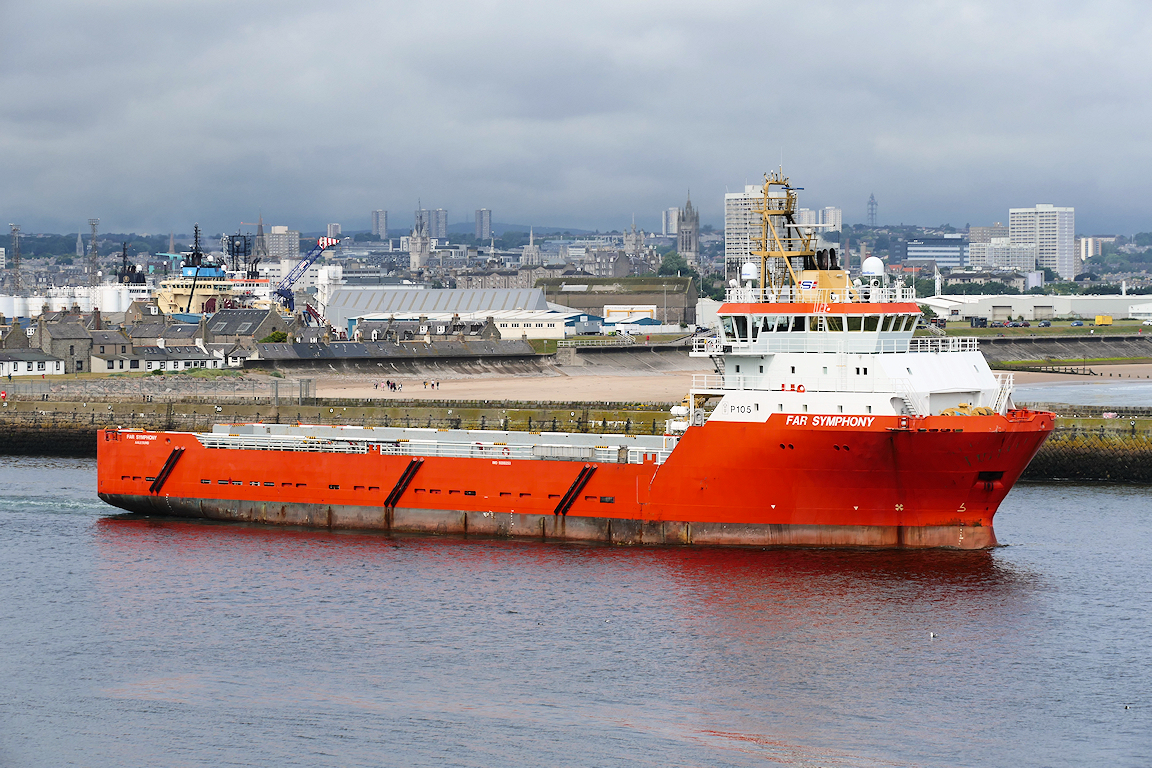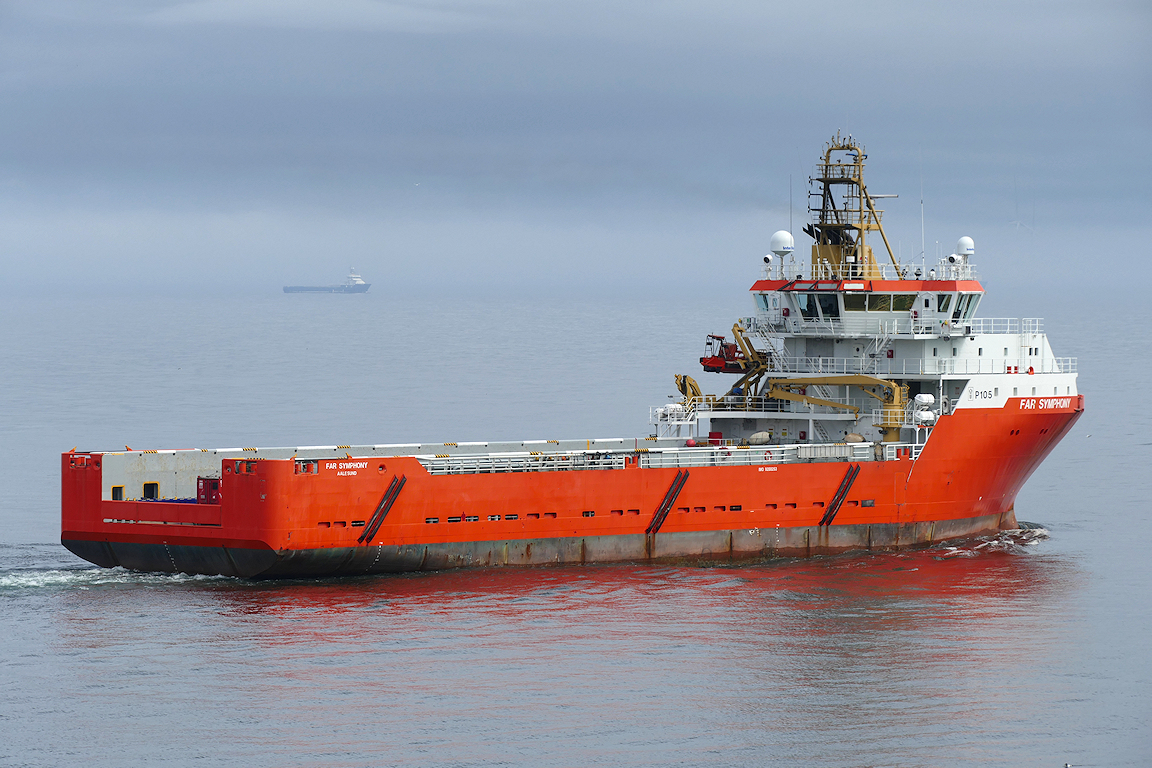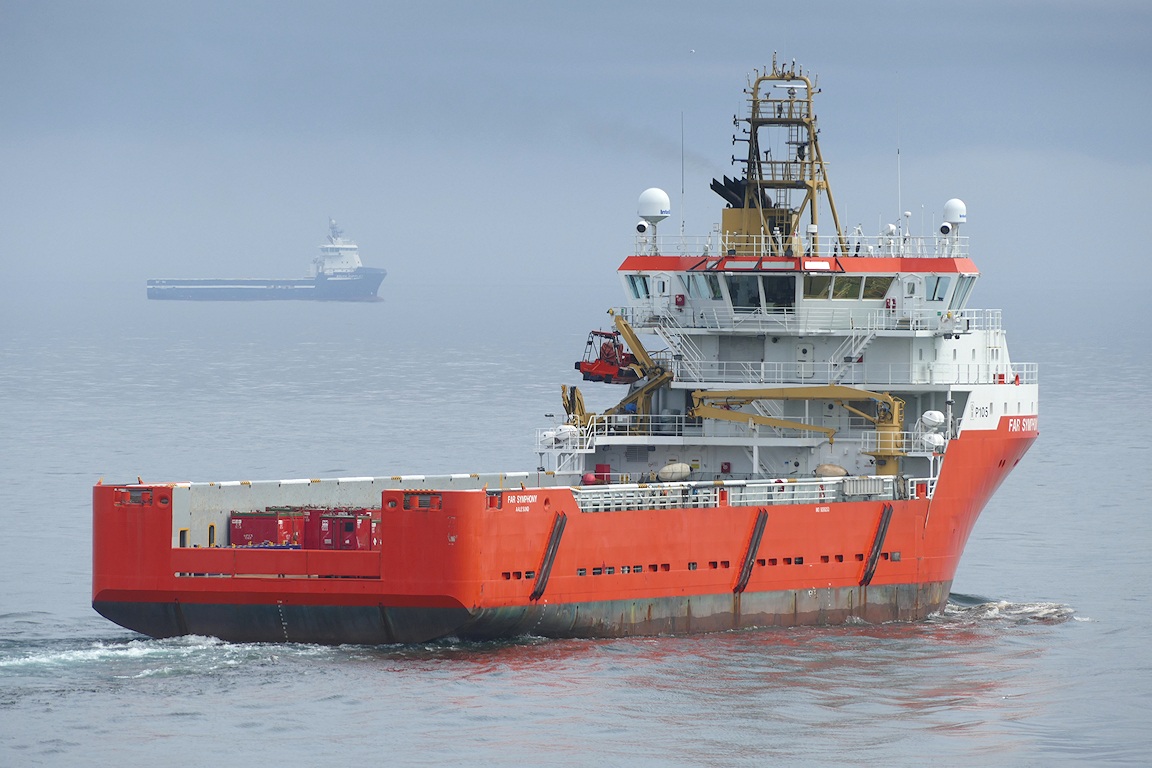 FAR SYMPHONY departs at 10:45.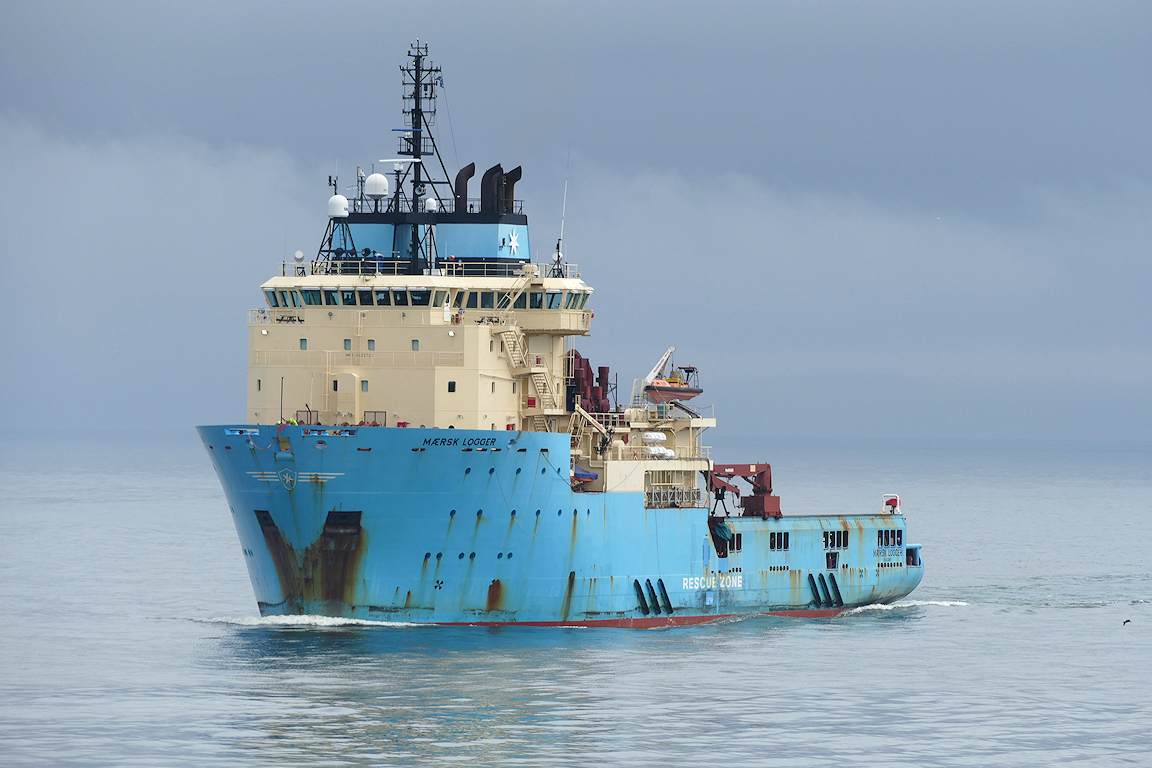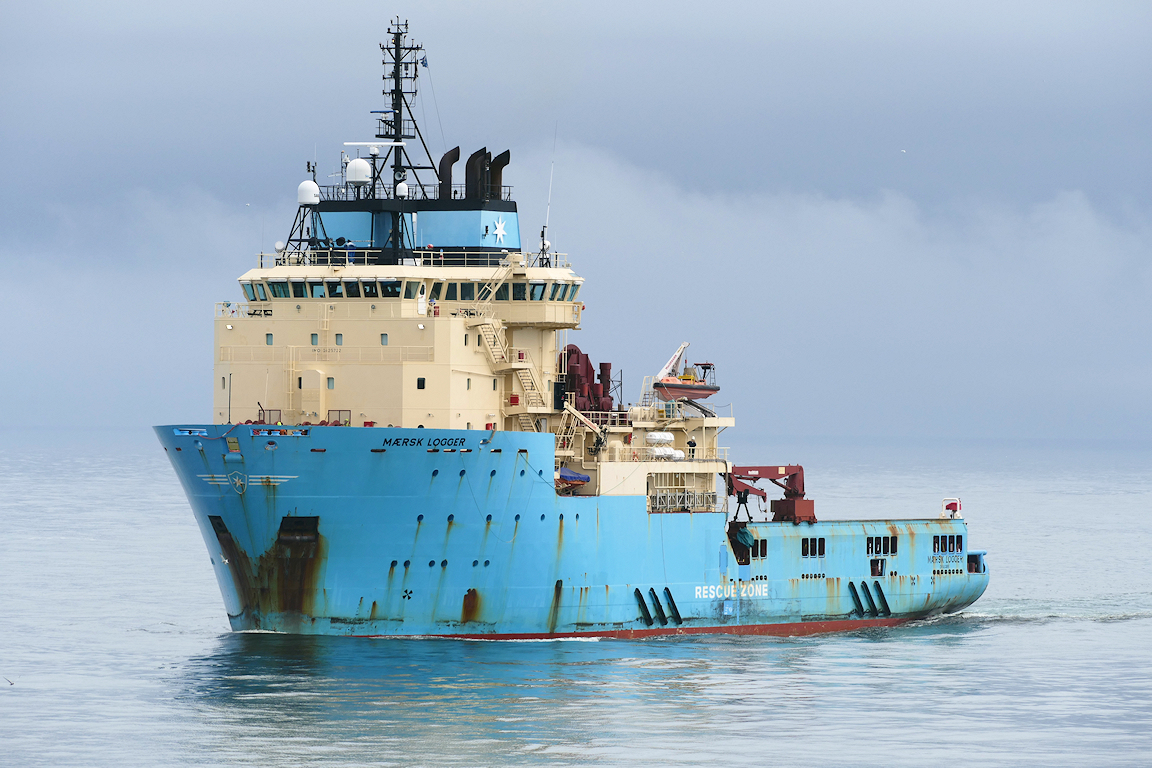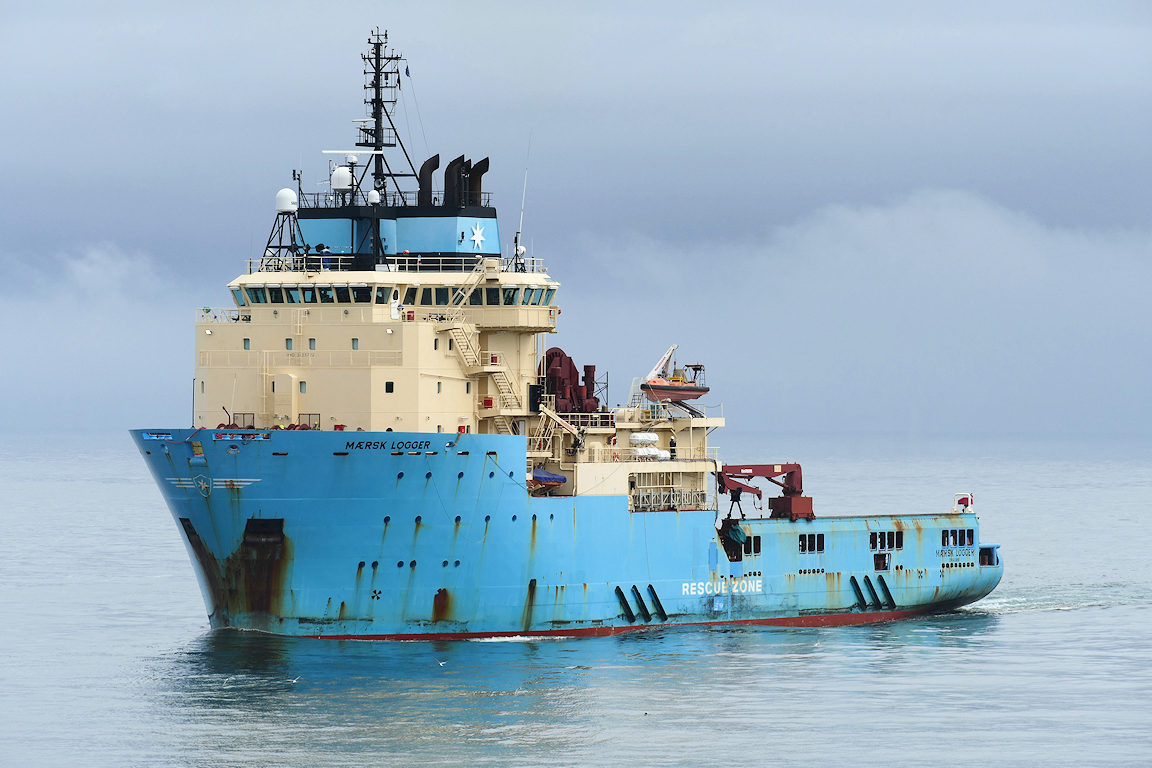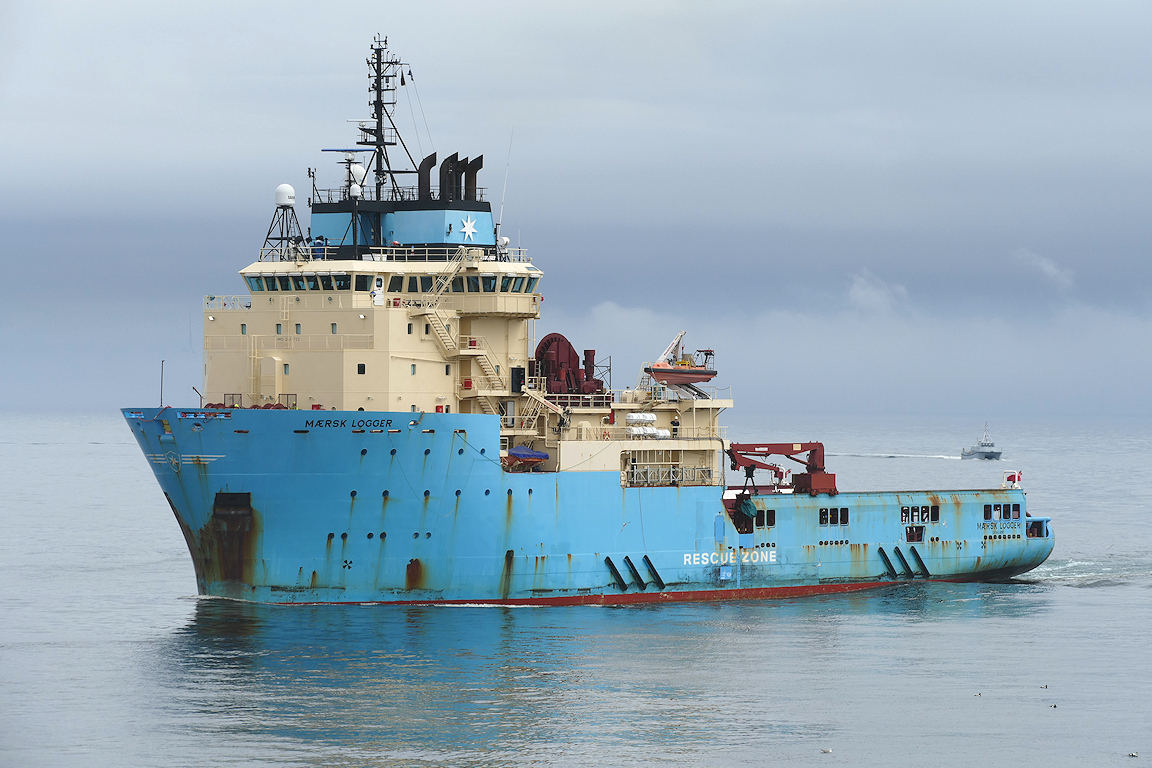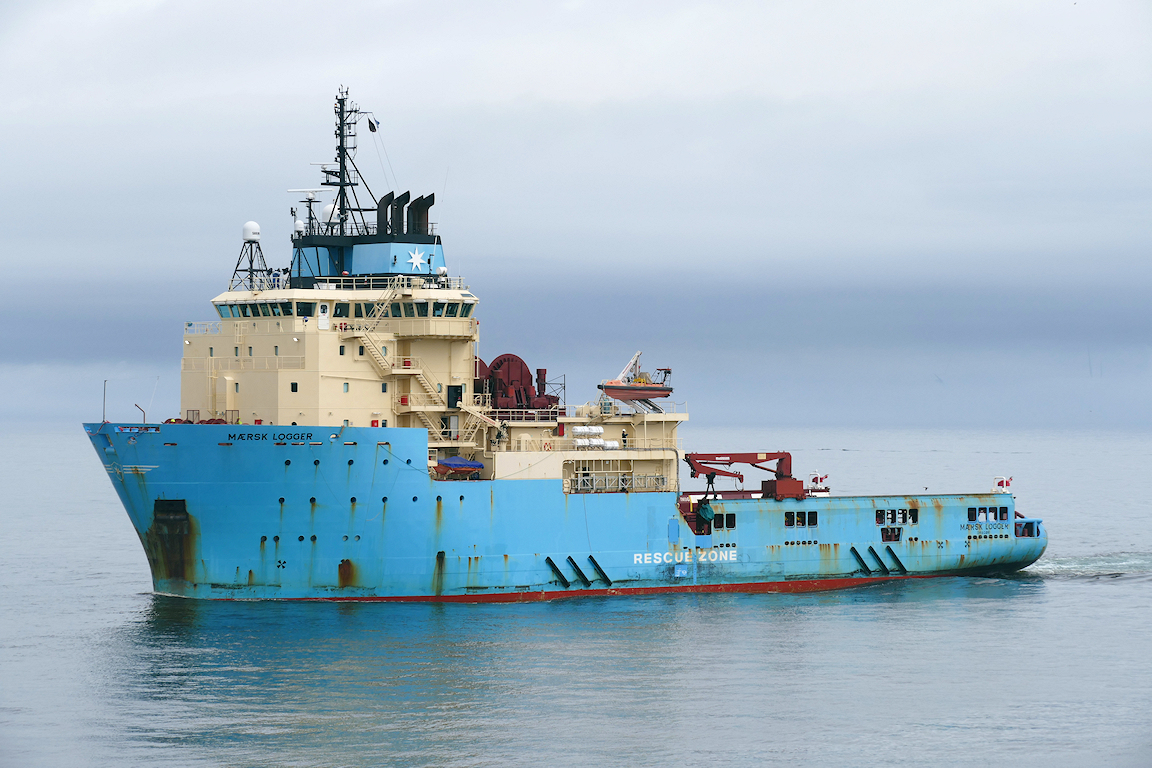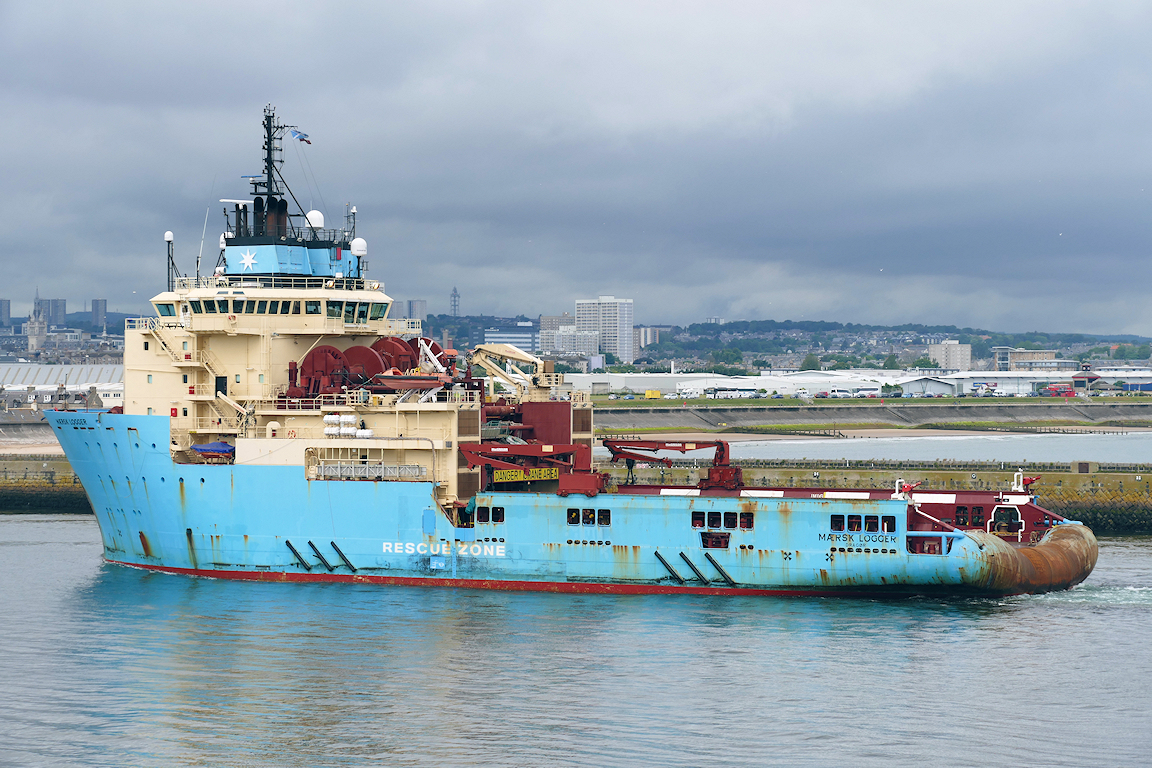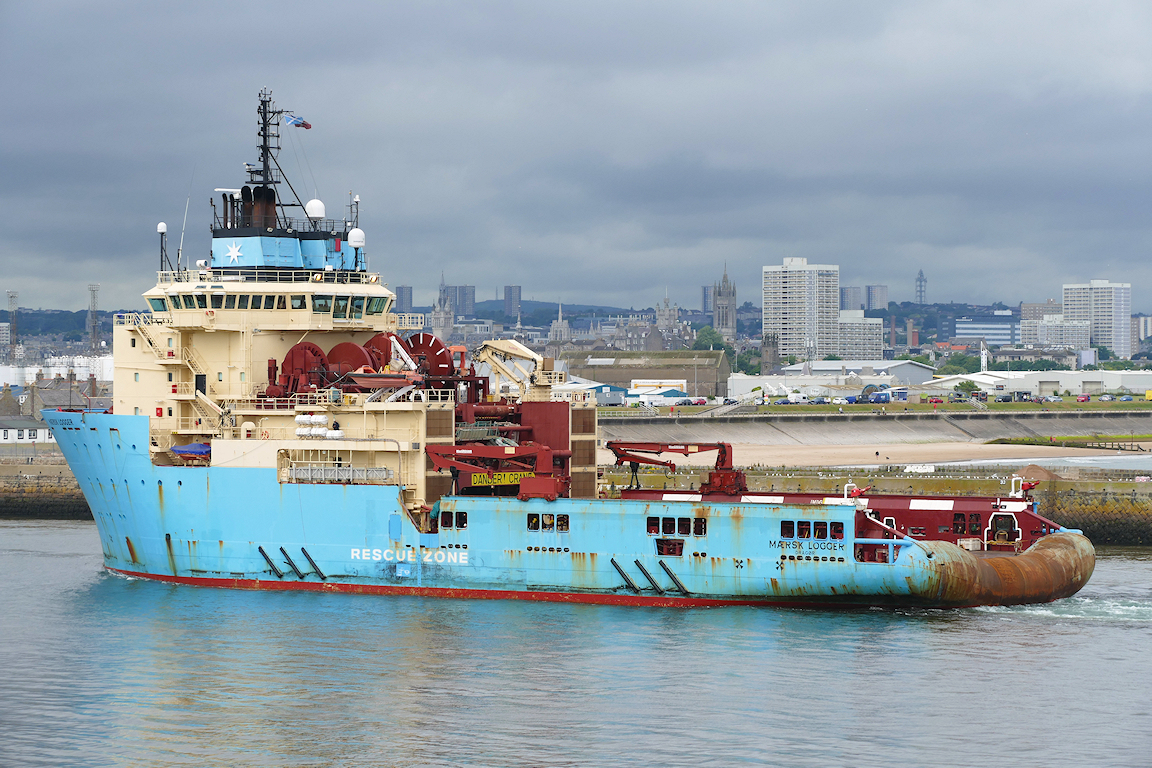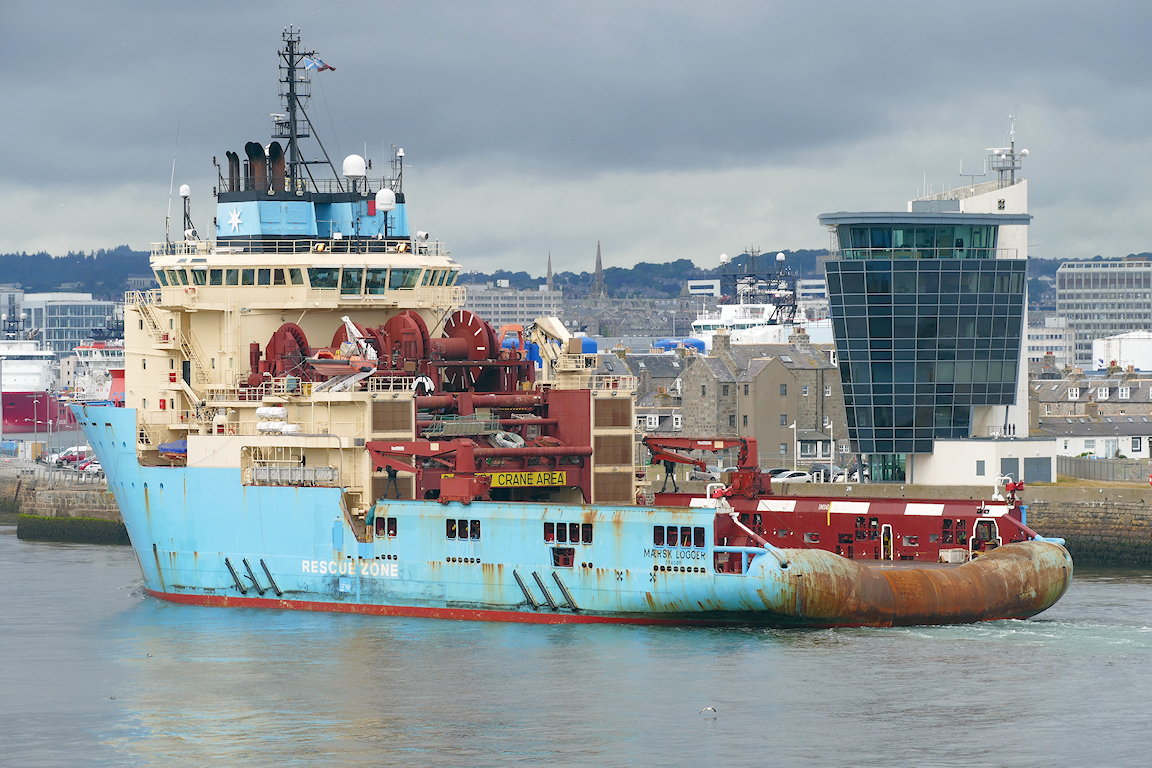 Having been at anchor for a while, MAERSK LOGGER enters the harbour 11:22.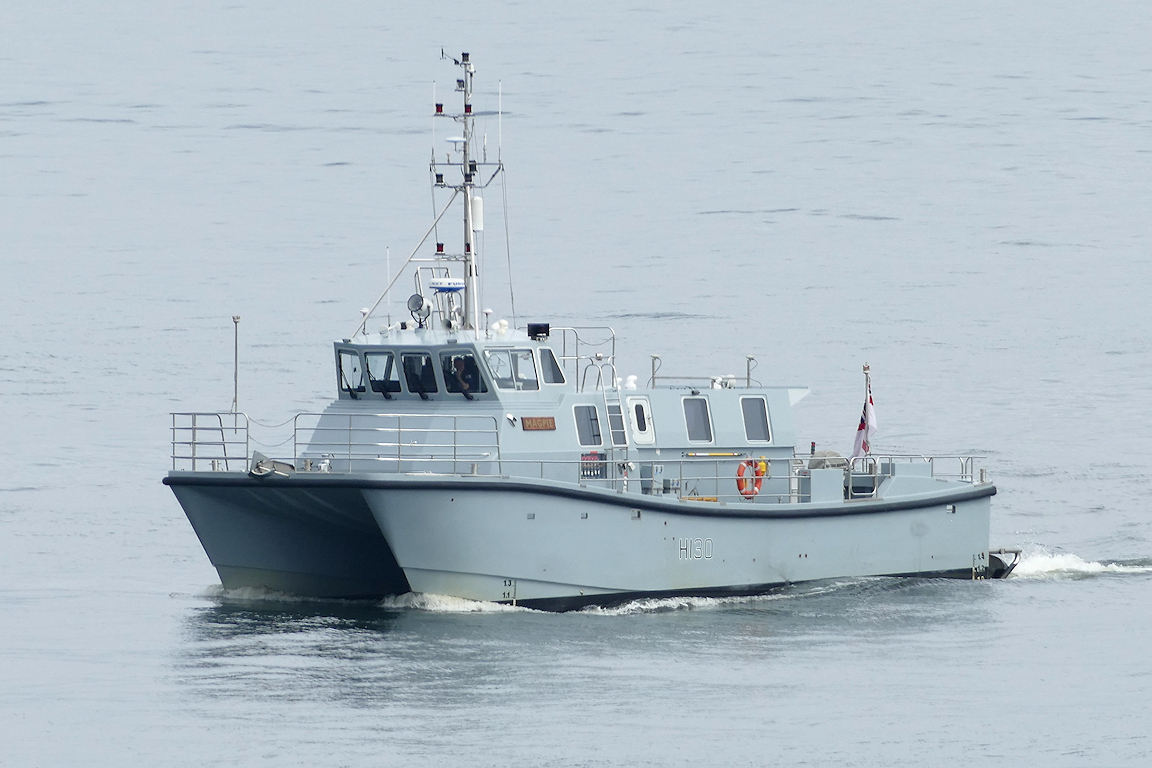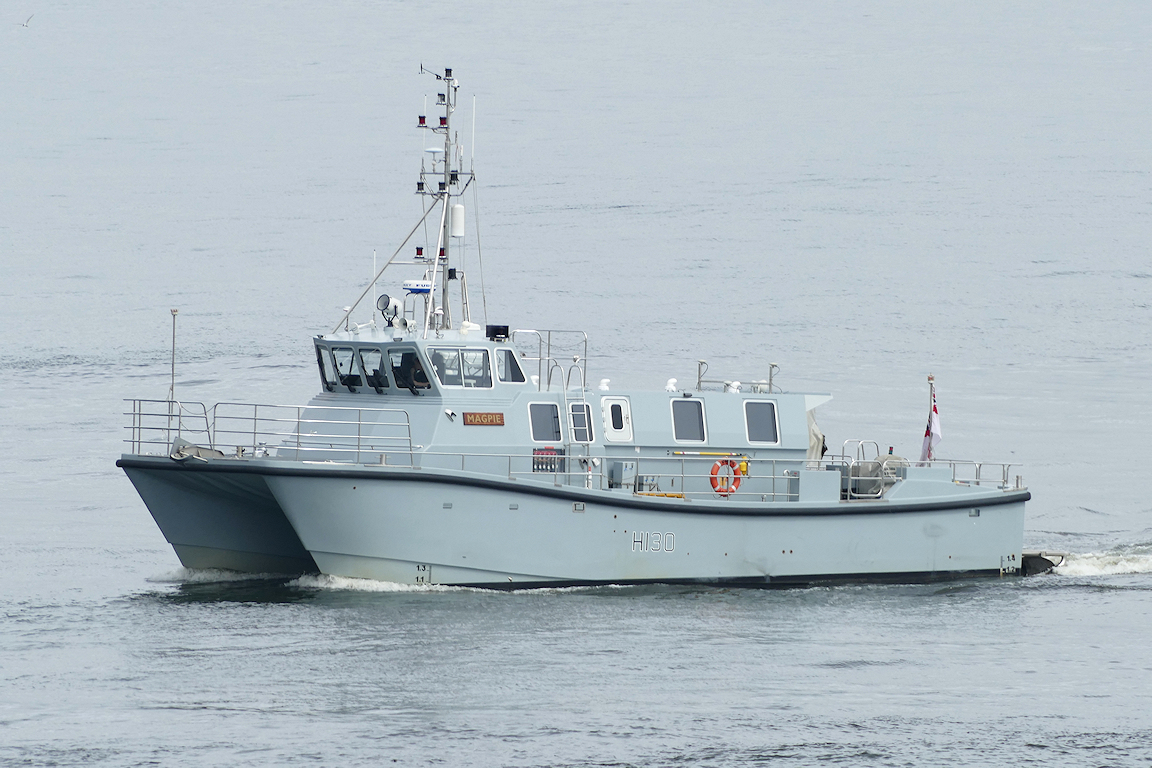 HMS MAGPIE returns to the harbour.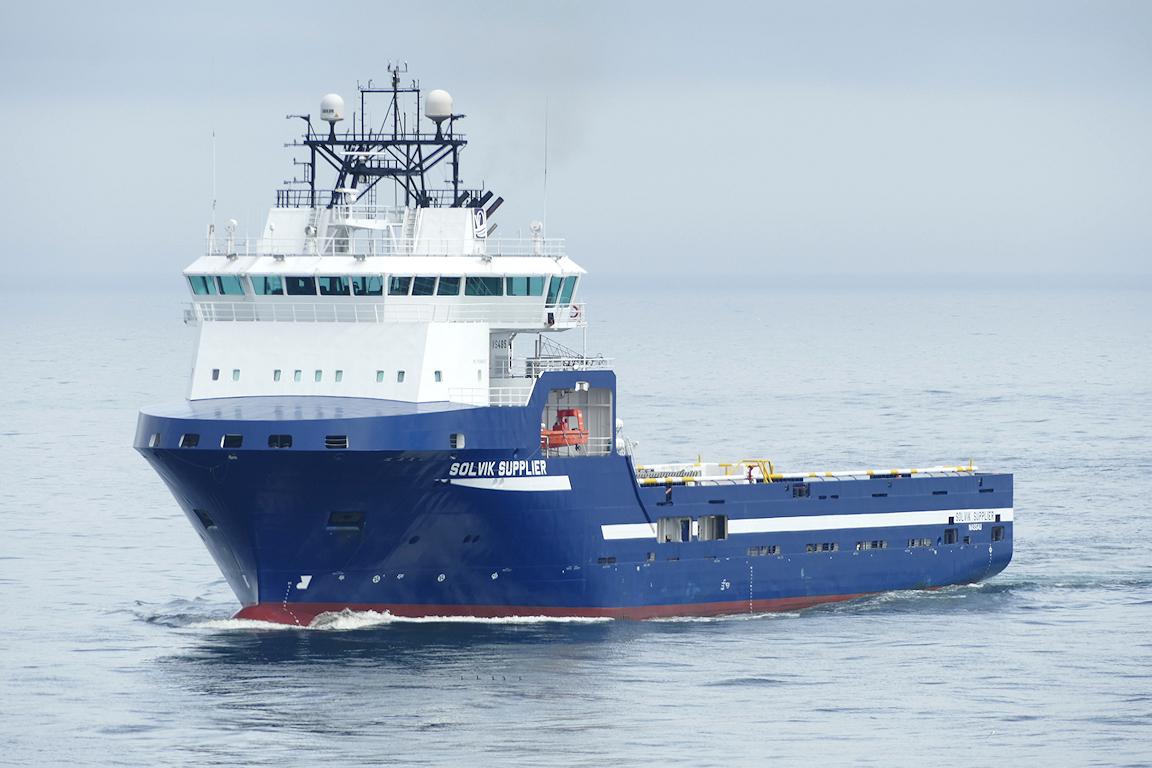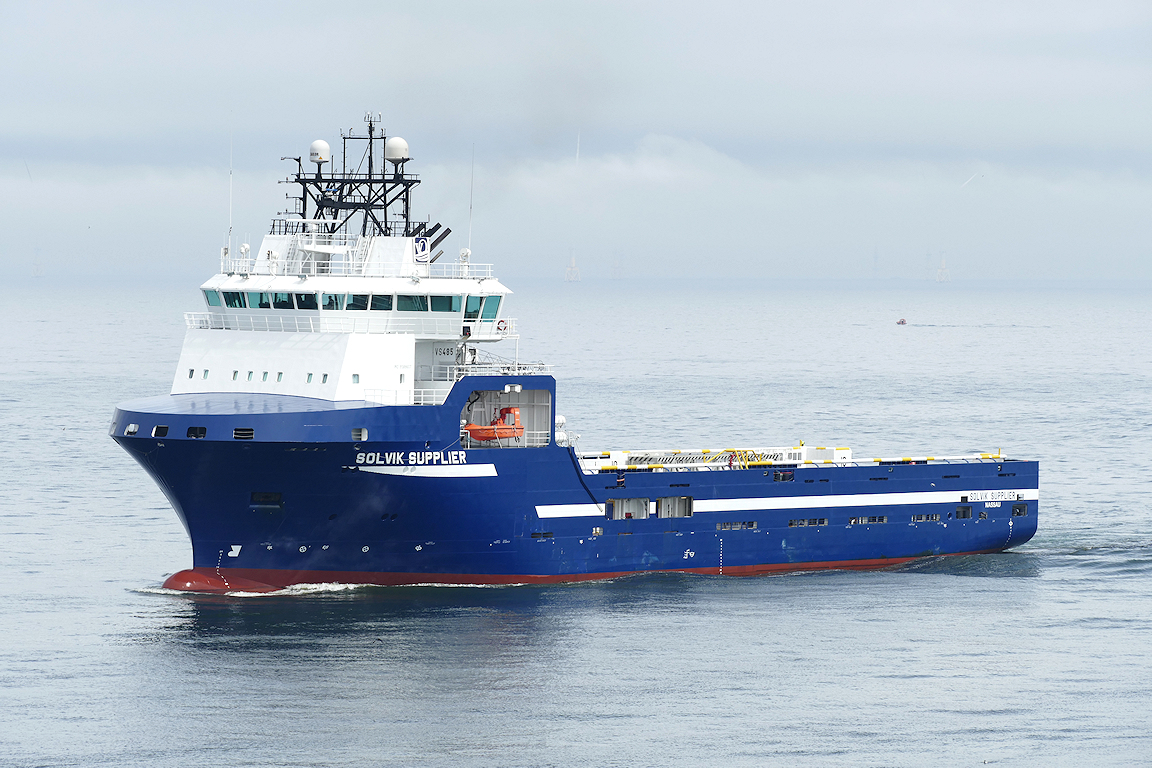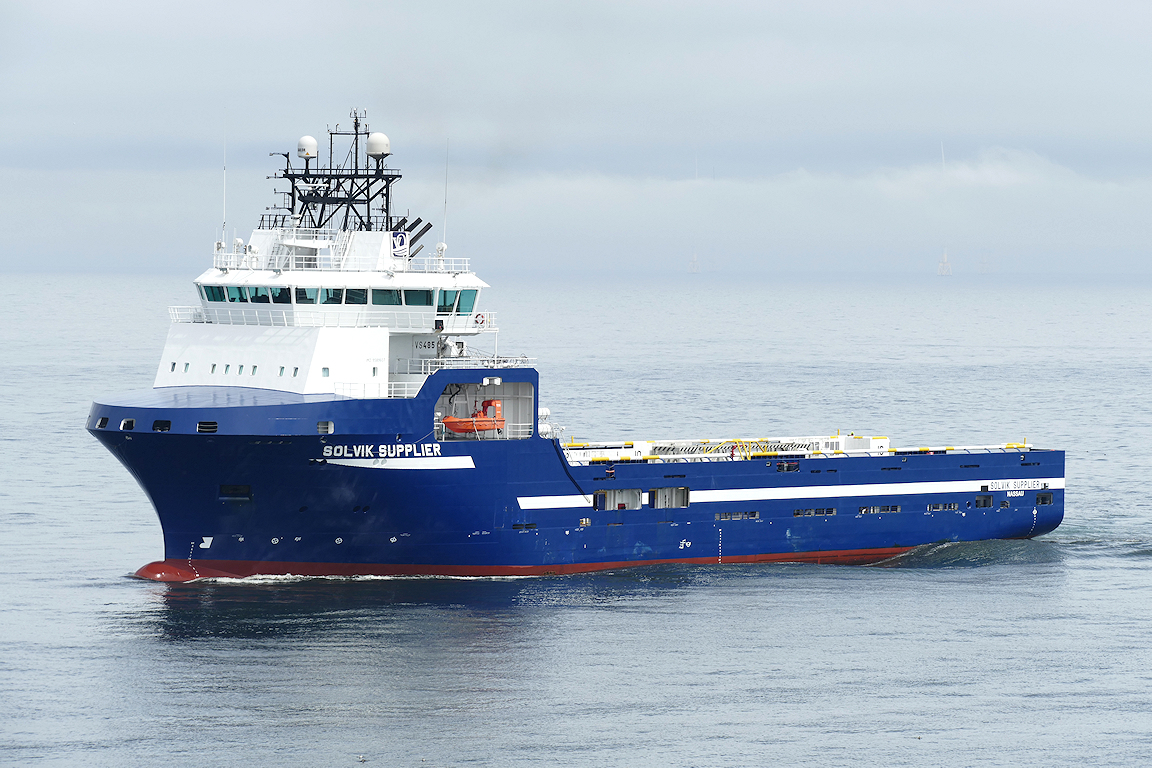 SOLVIK SUPPLIER next arrival at 11:37.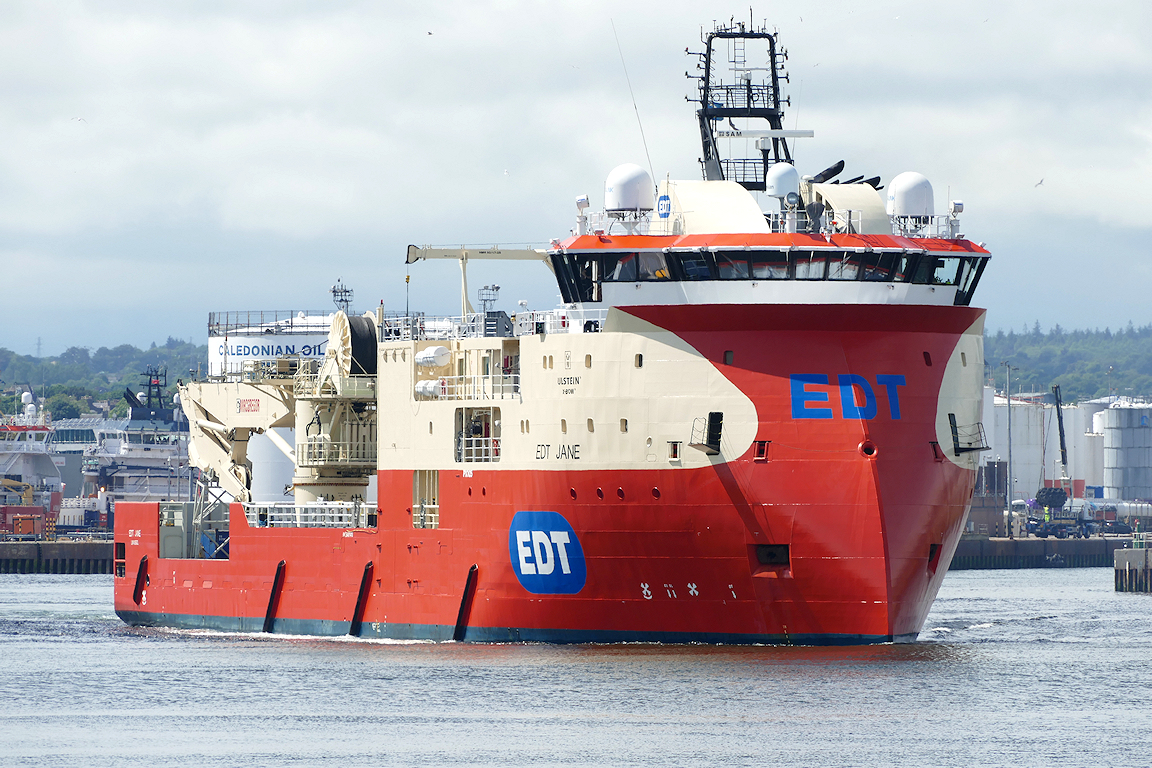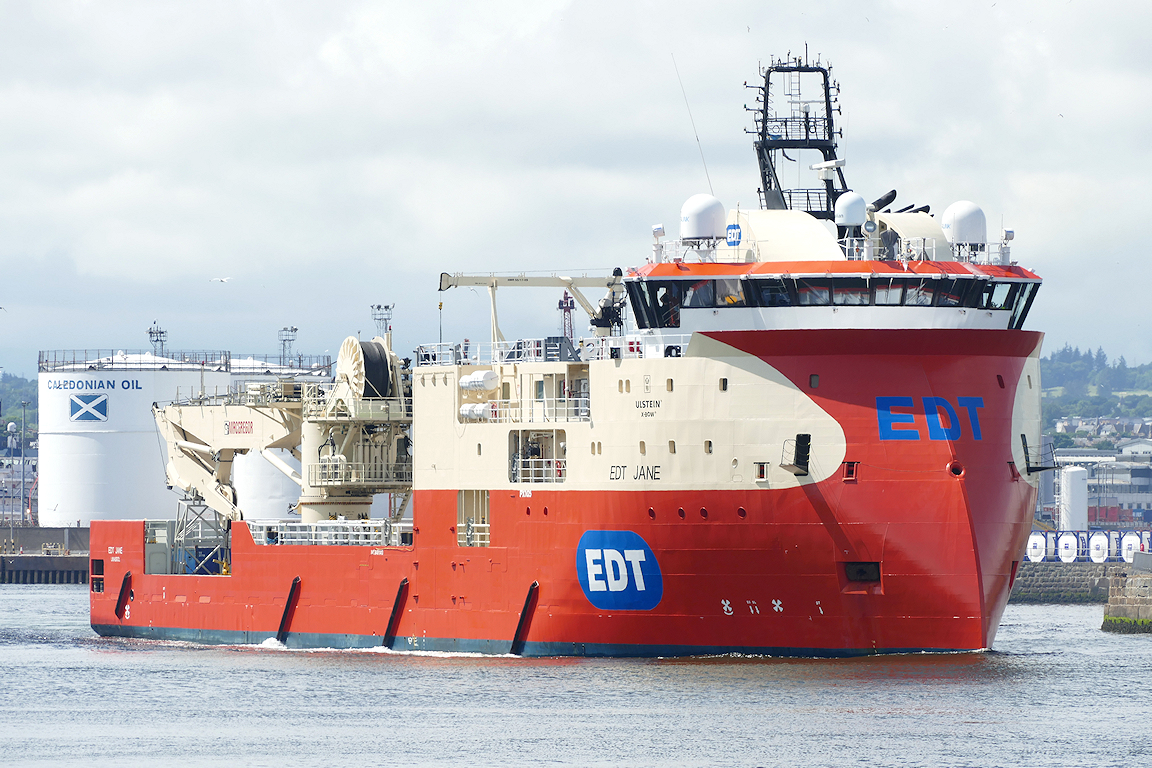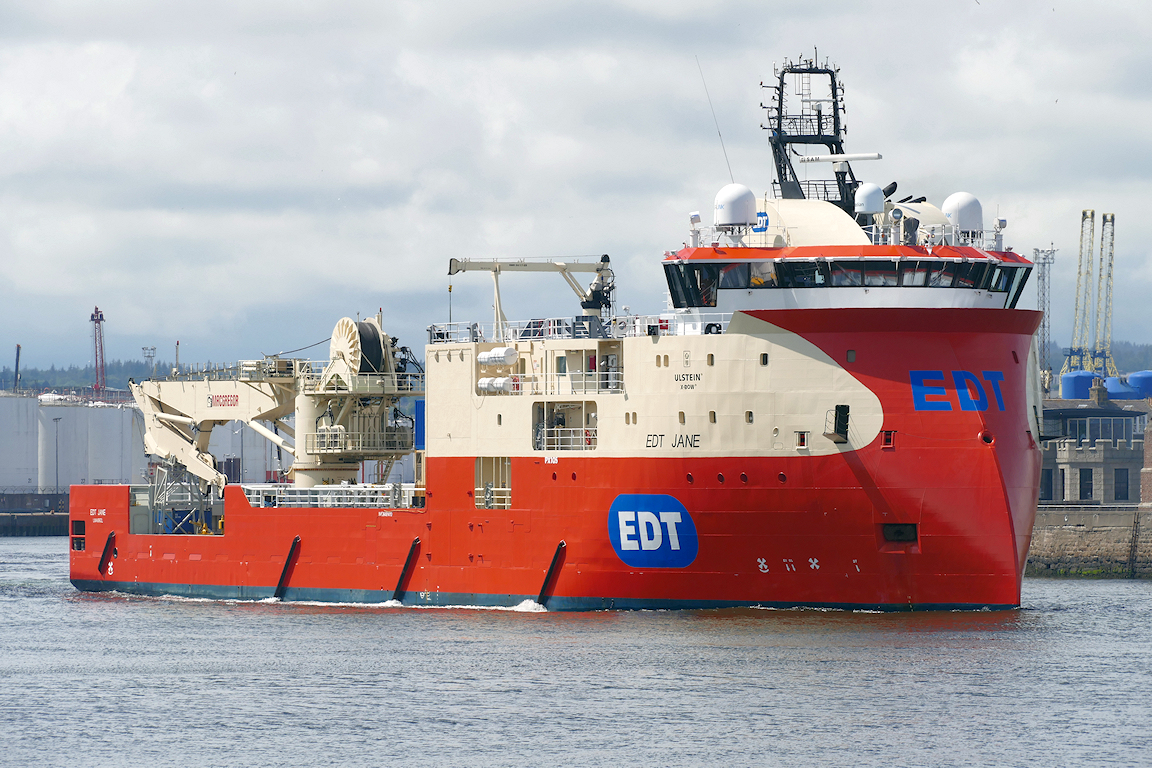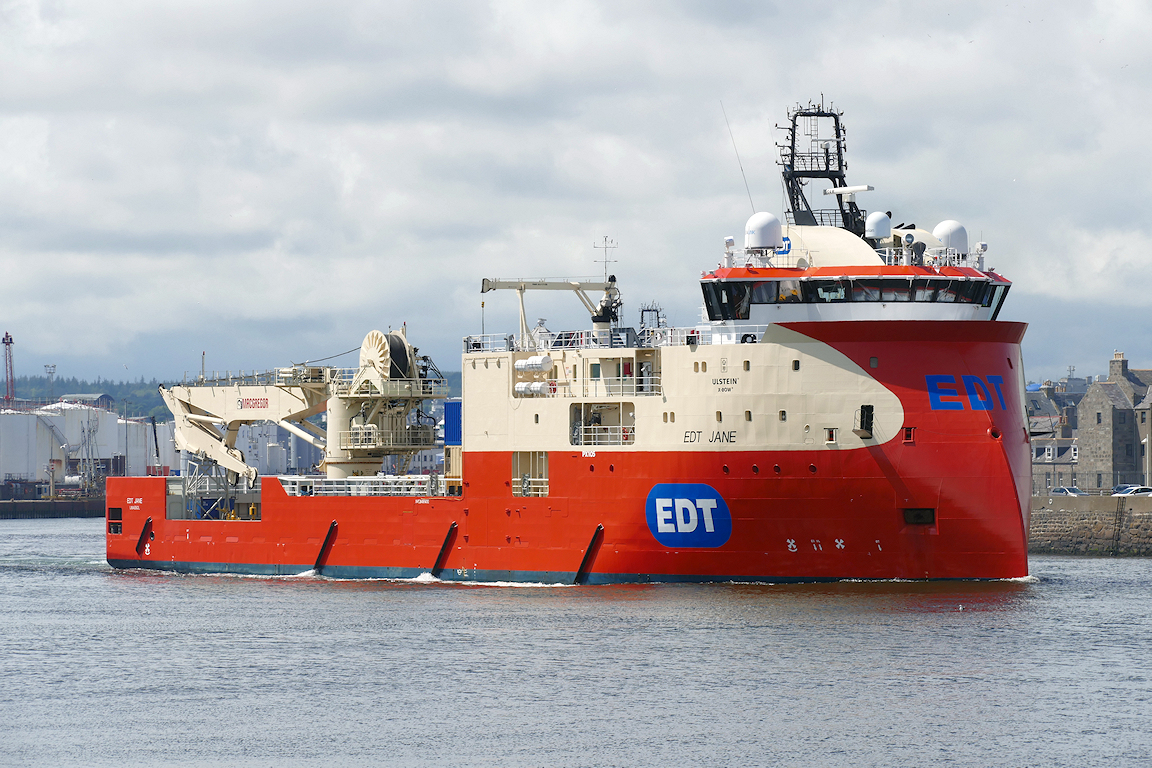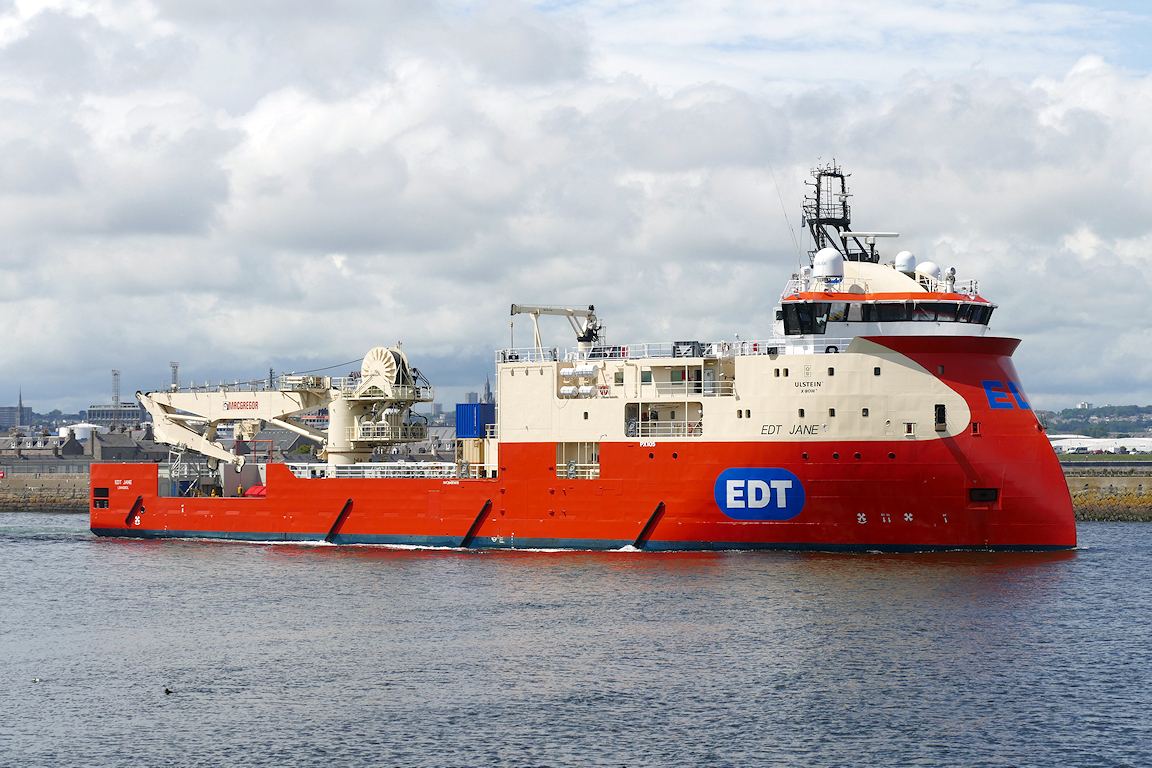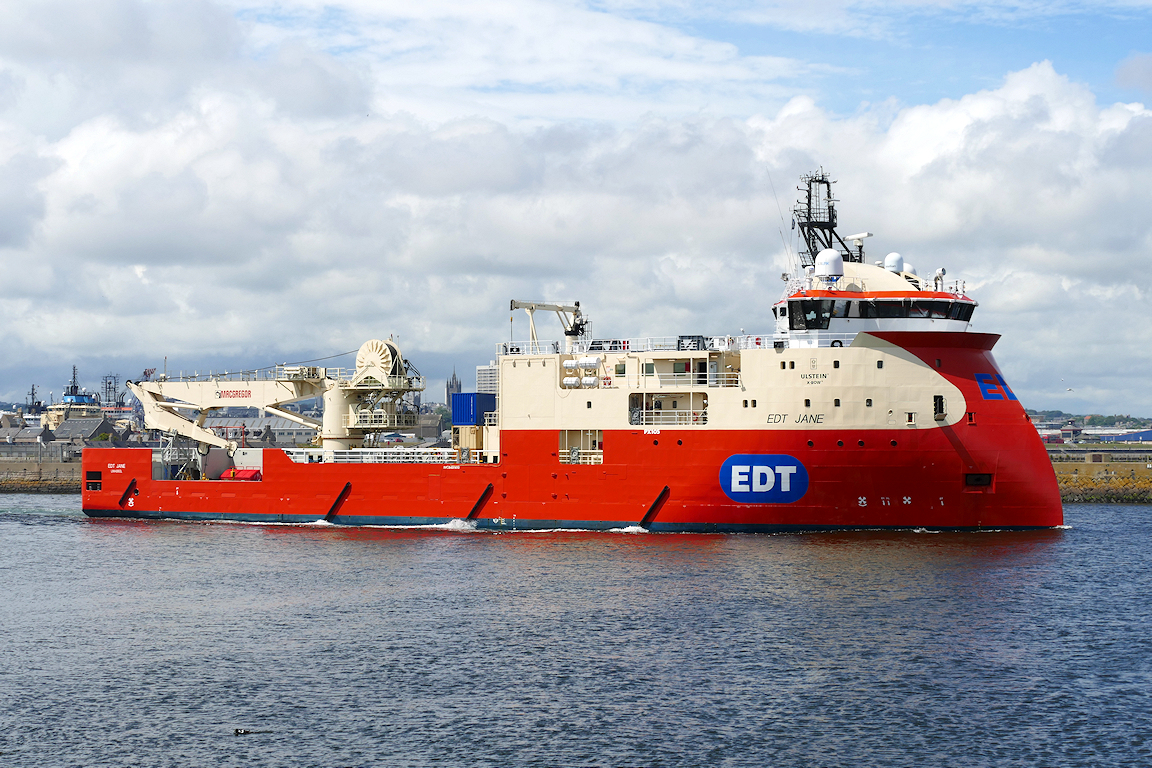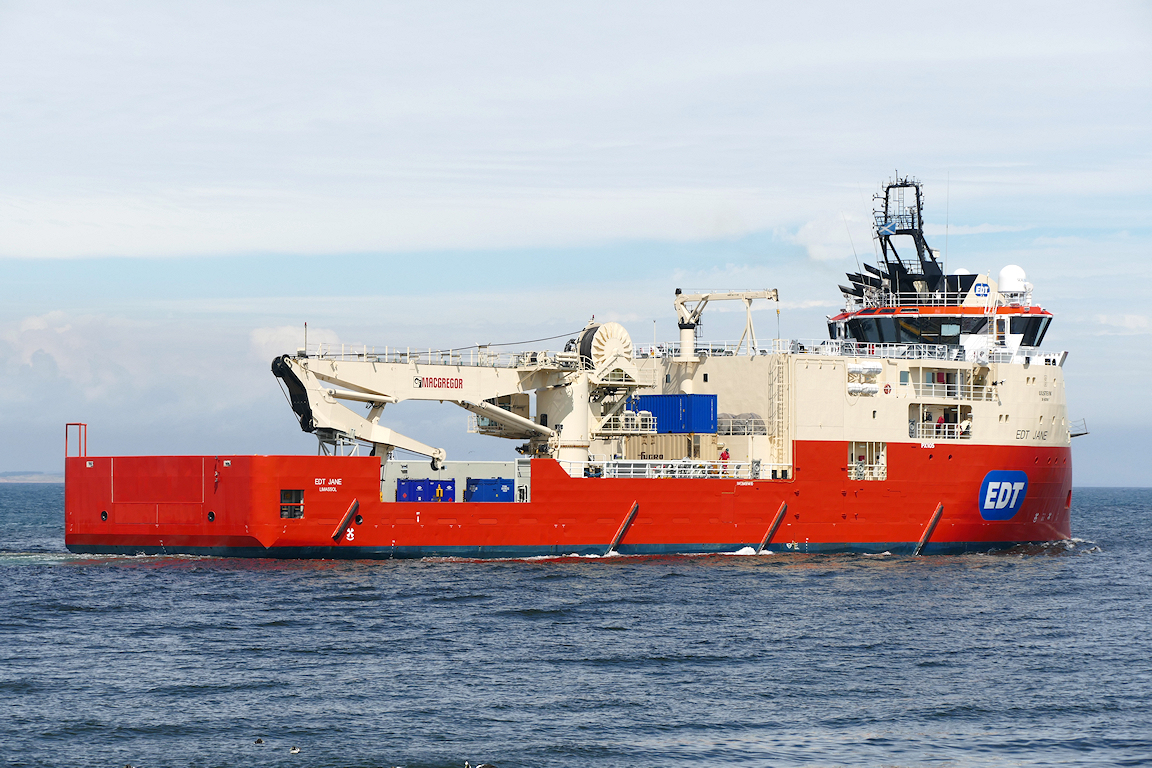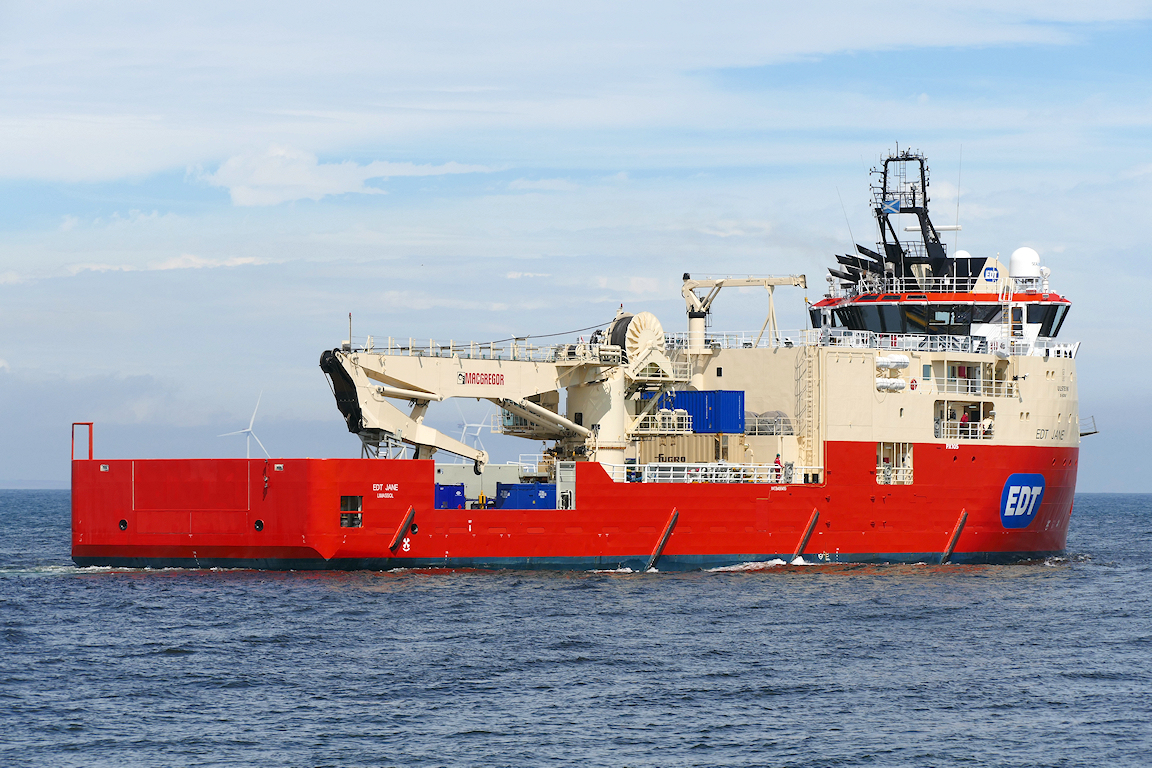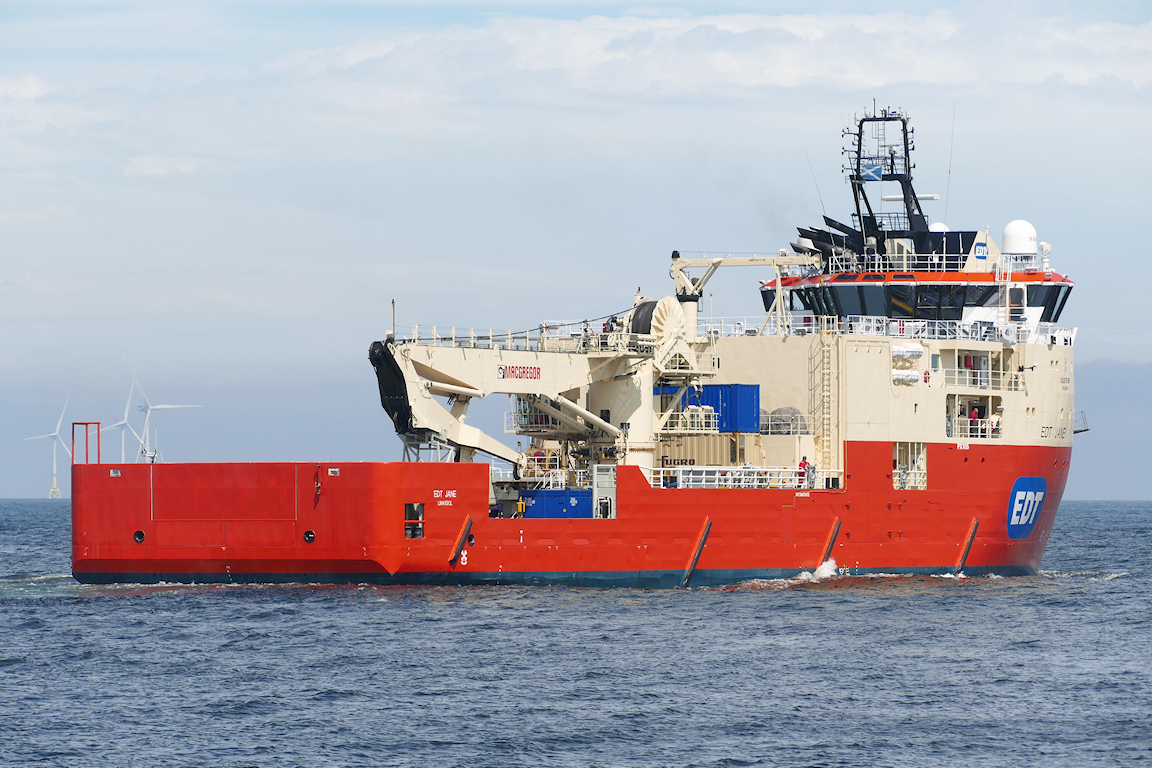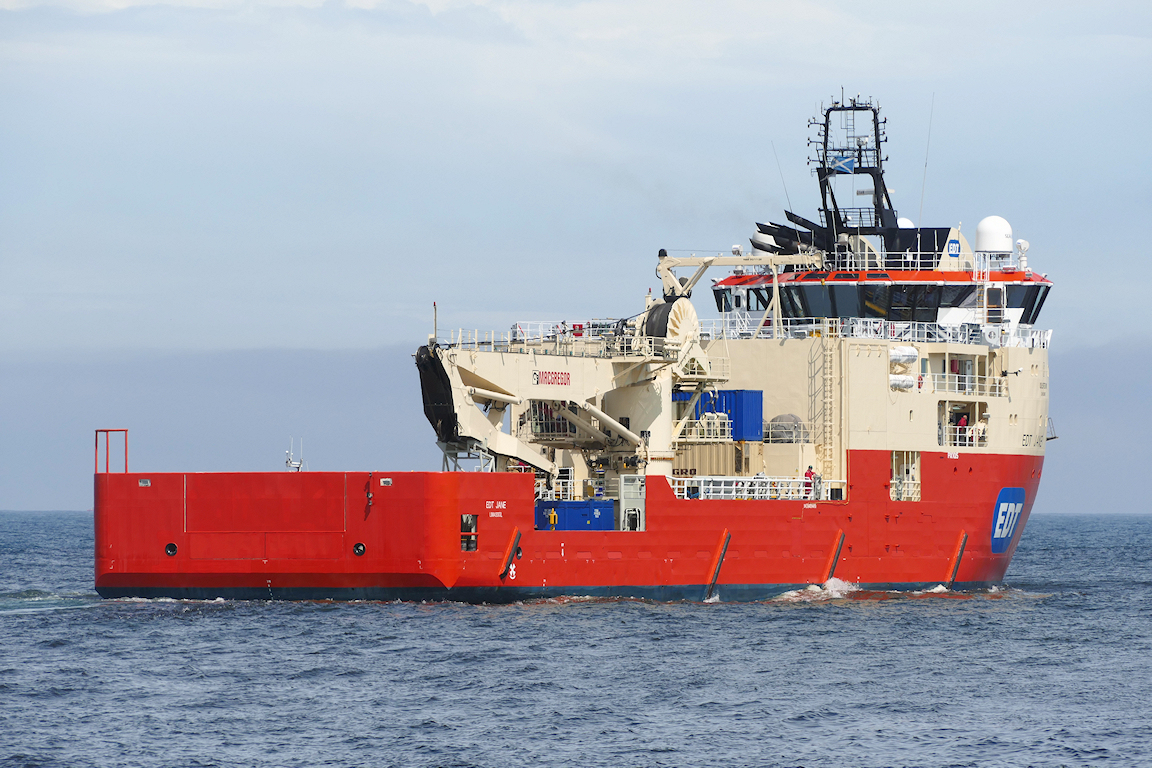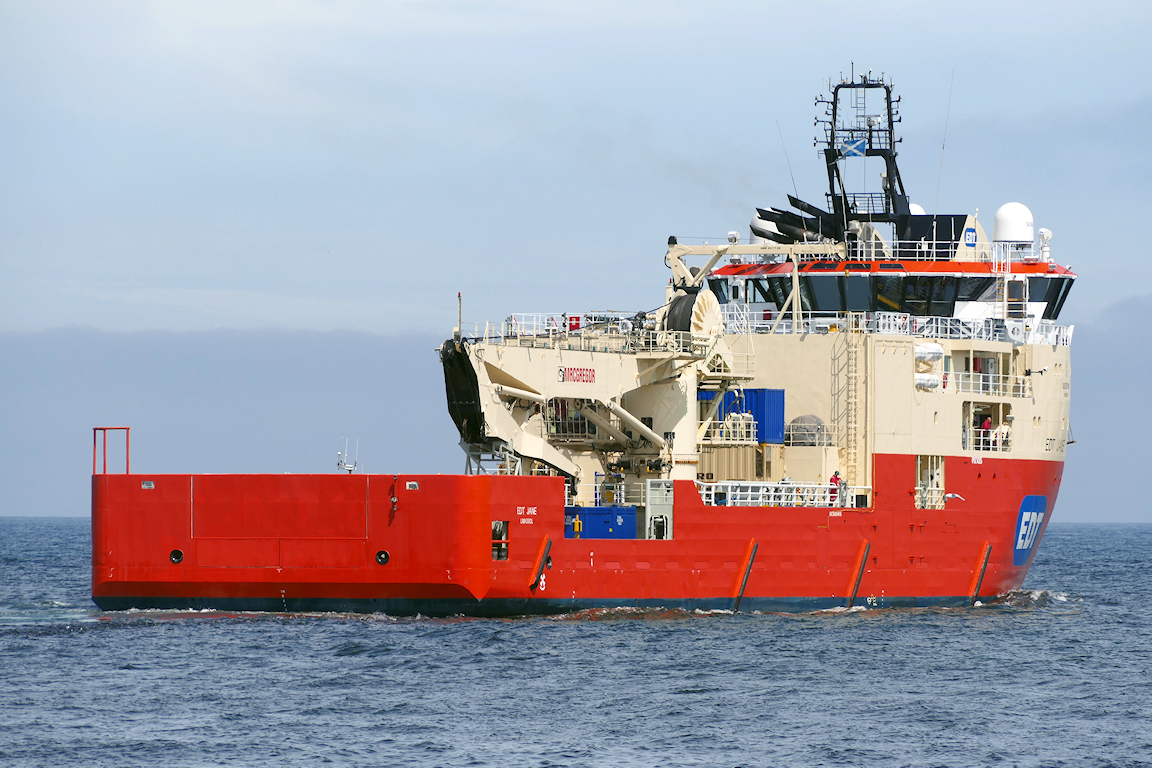 After a long break in movements, EDT JANE sails at 13:22.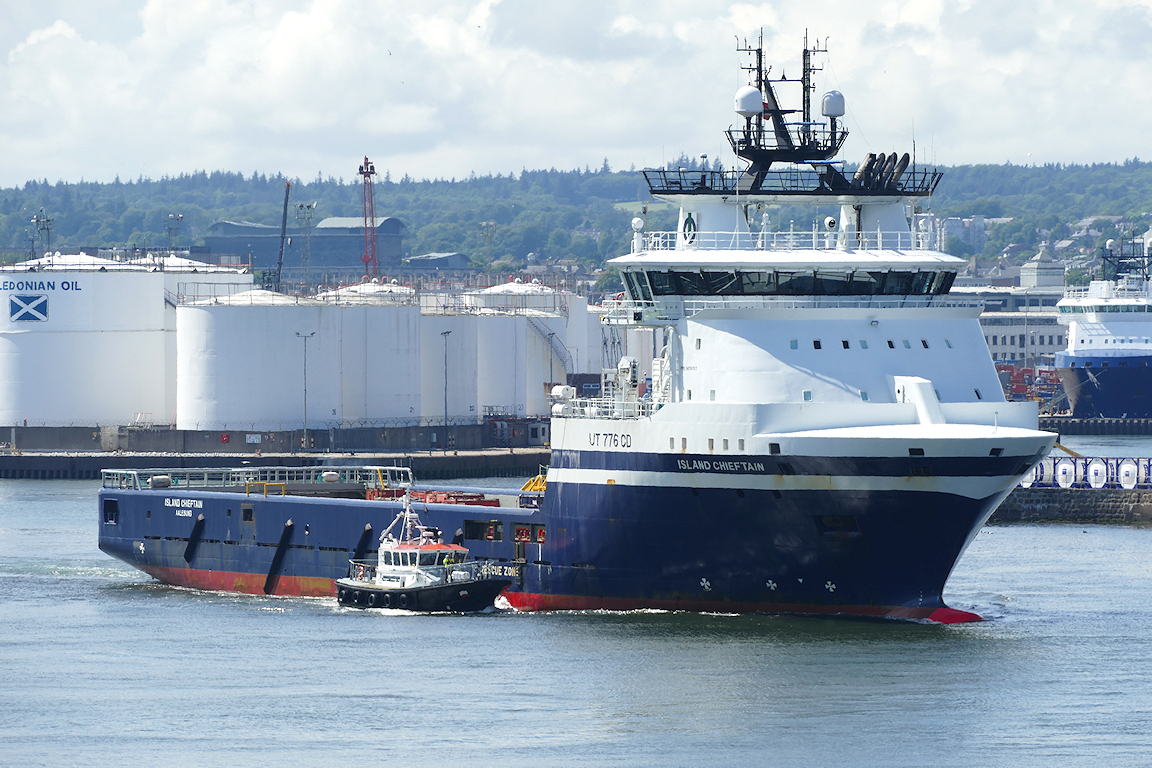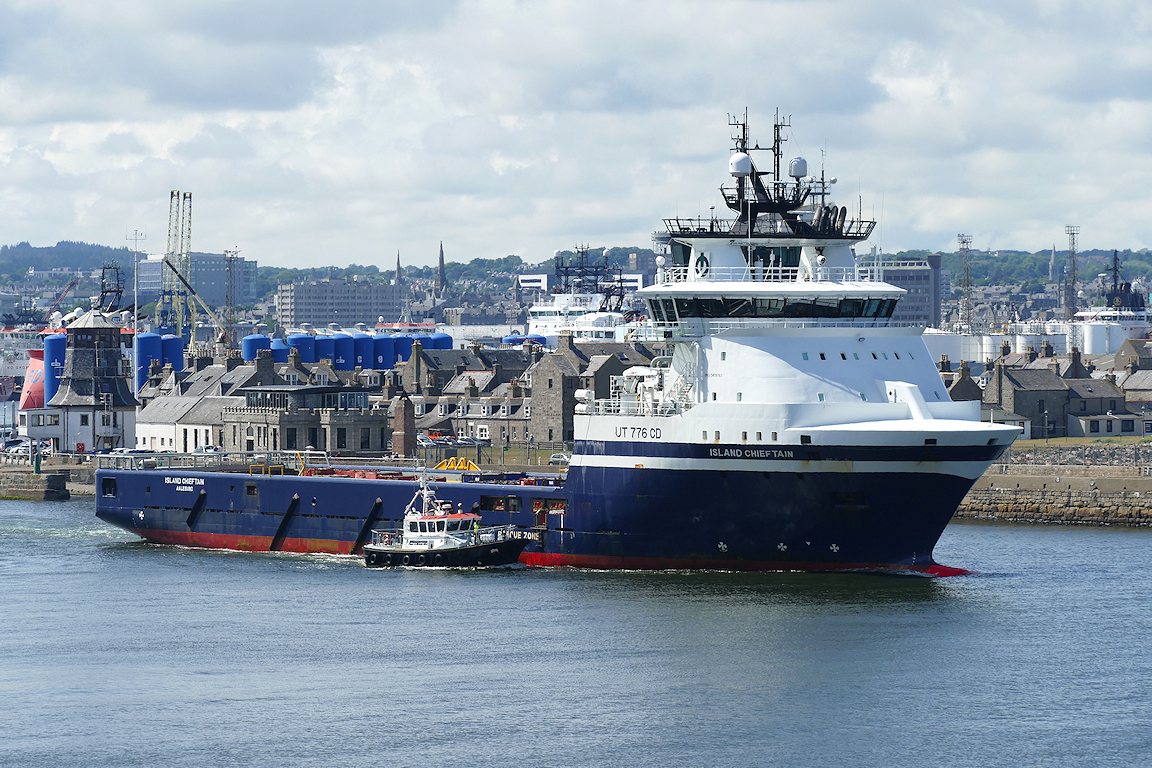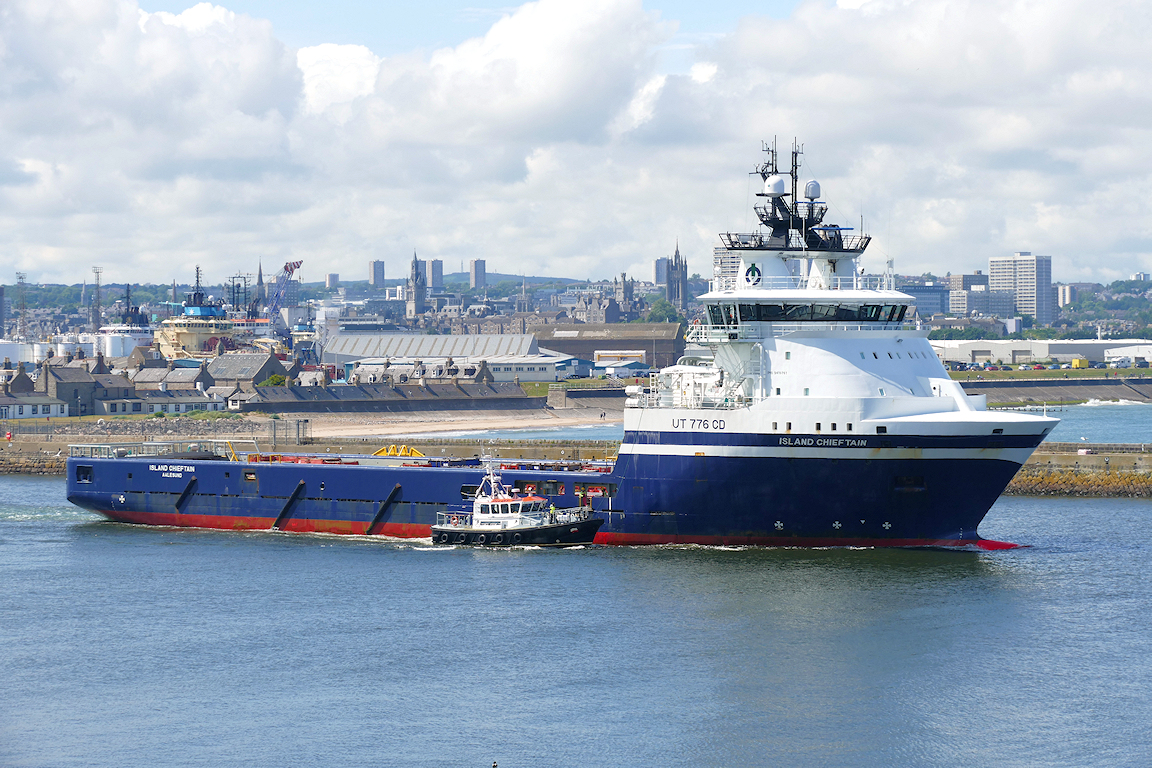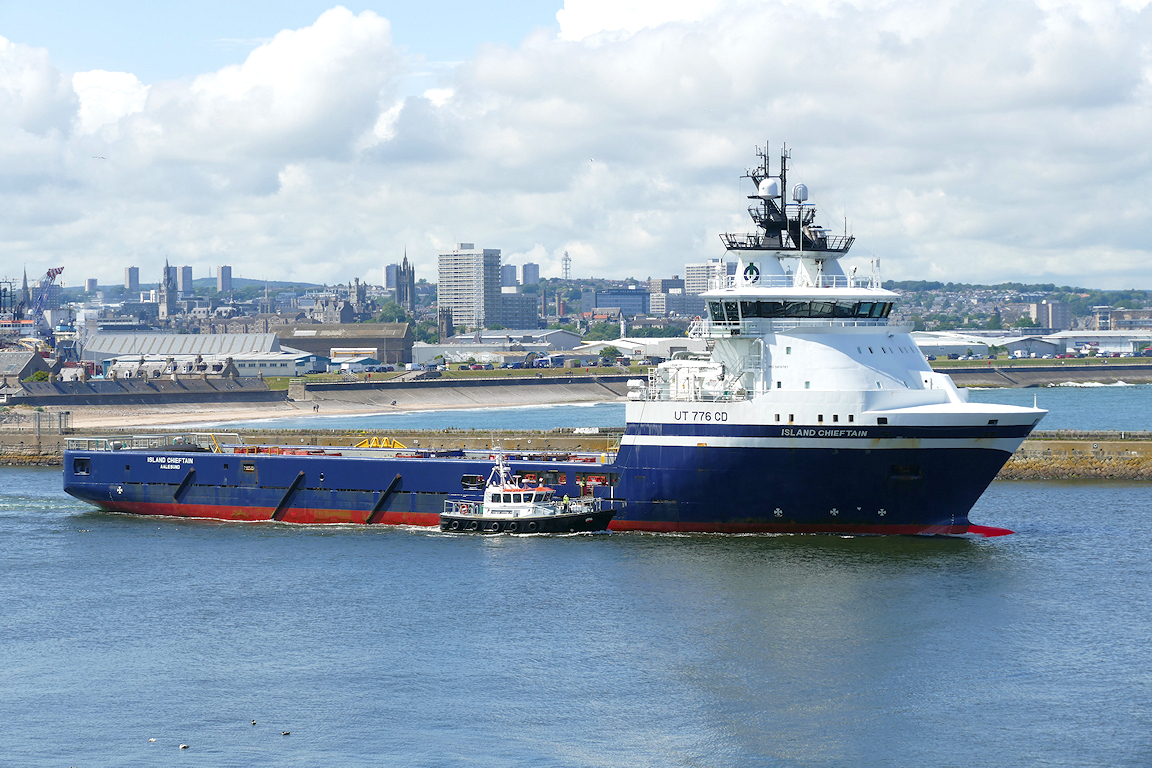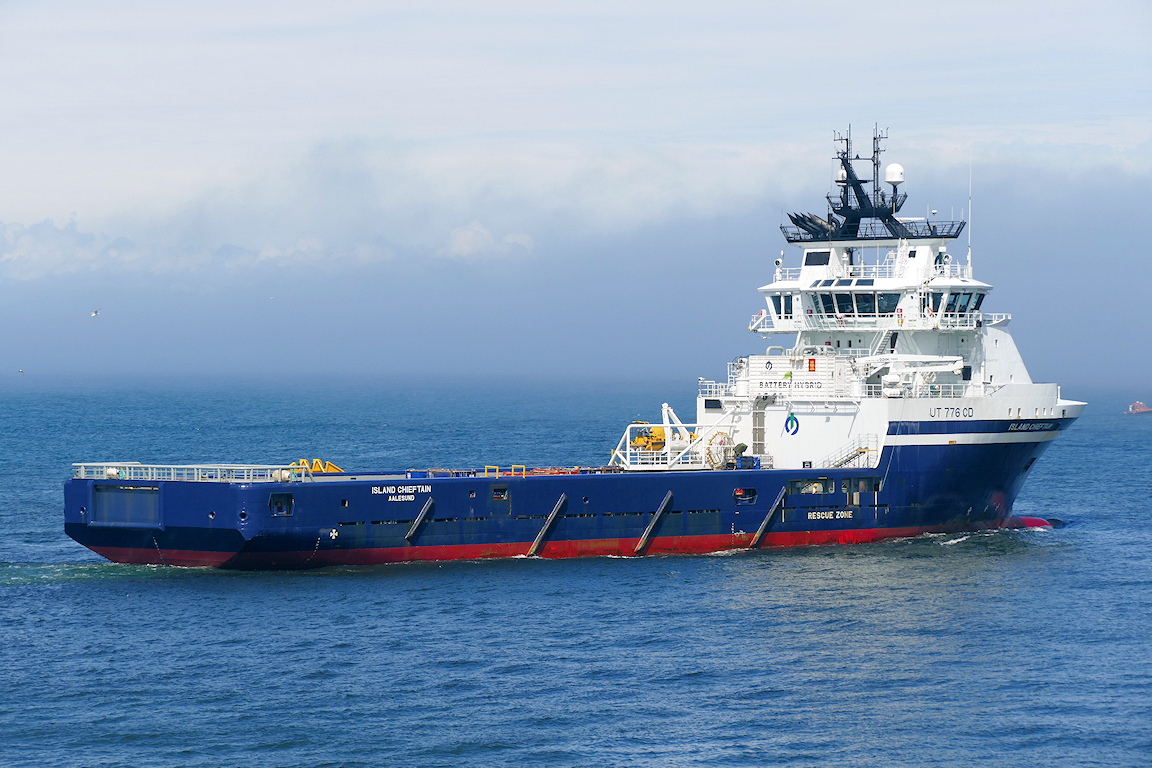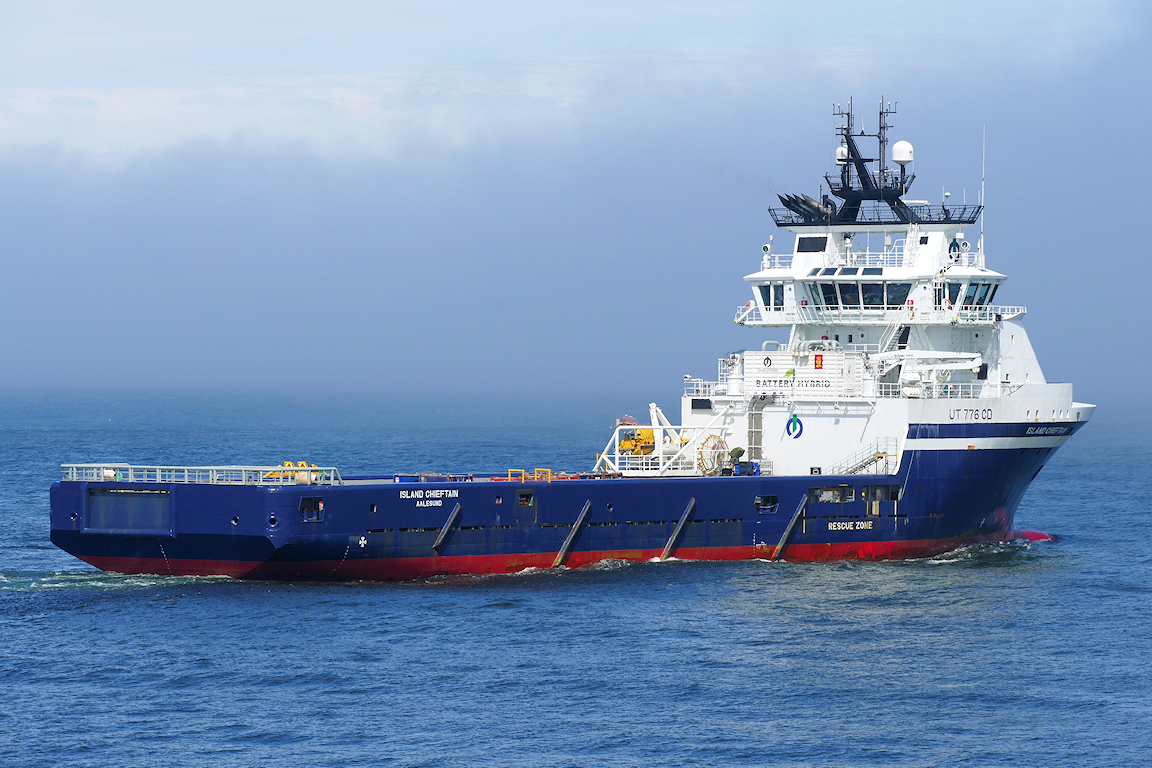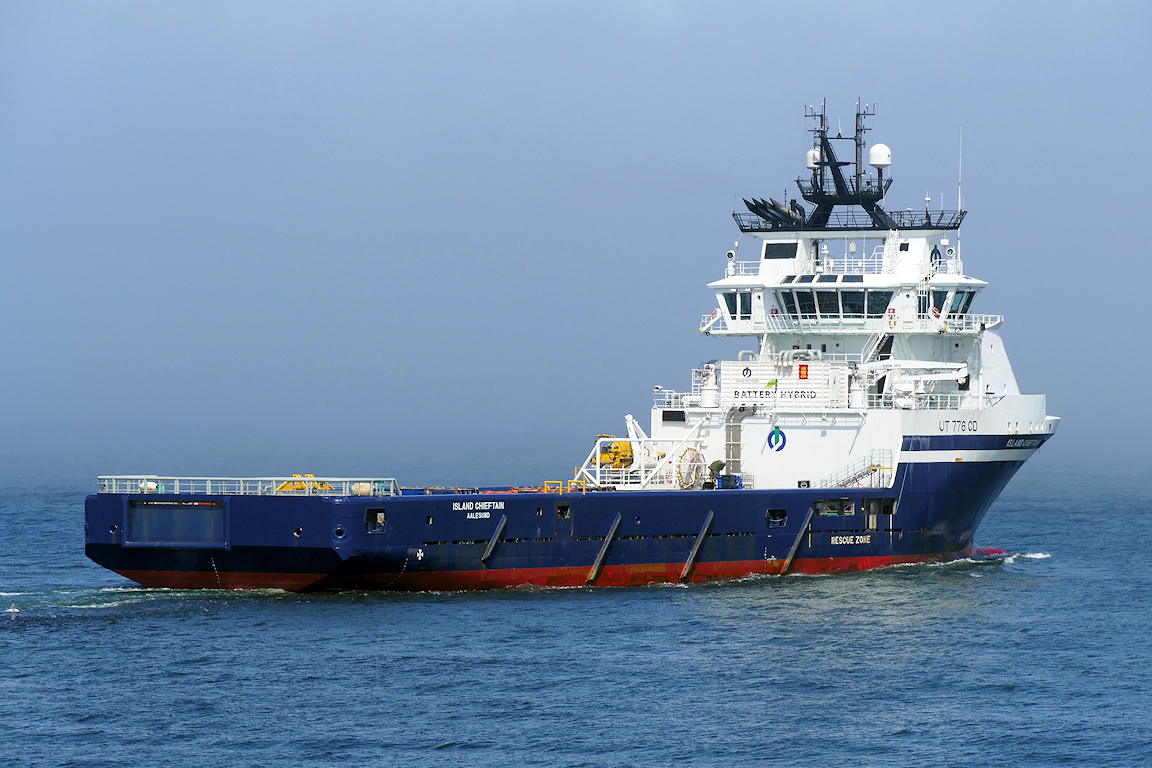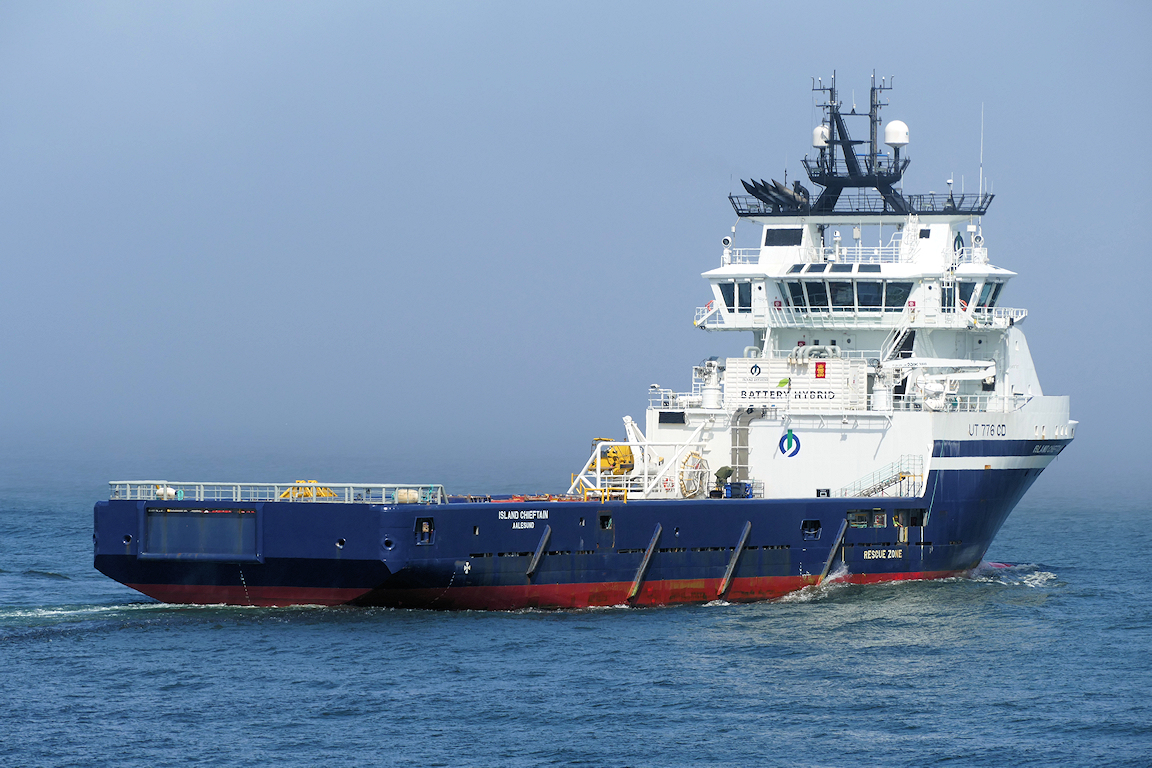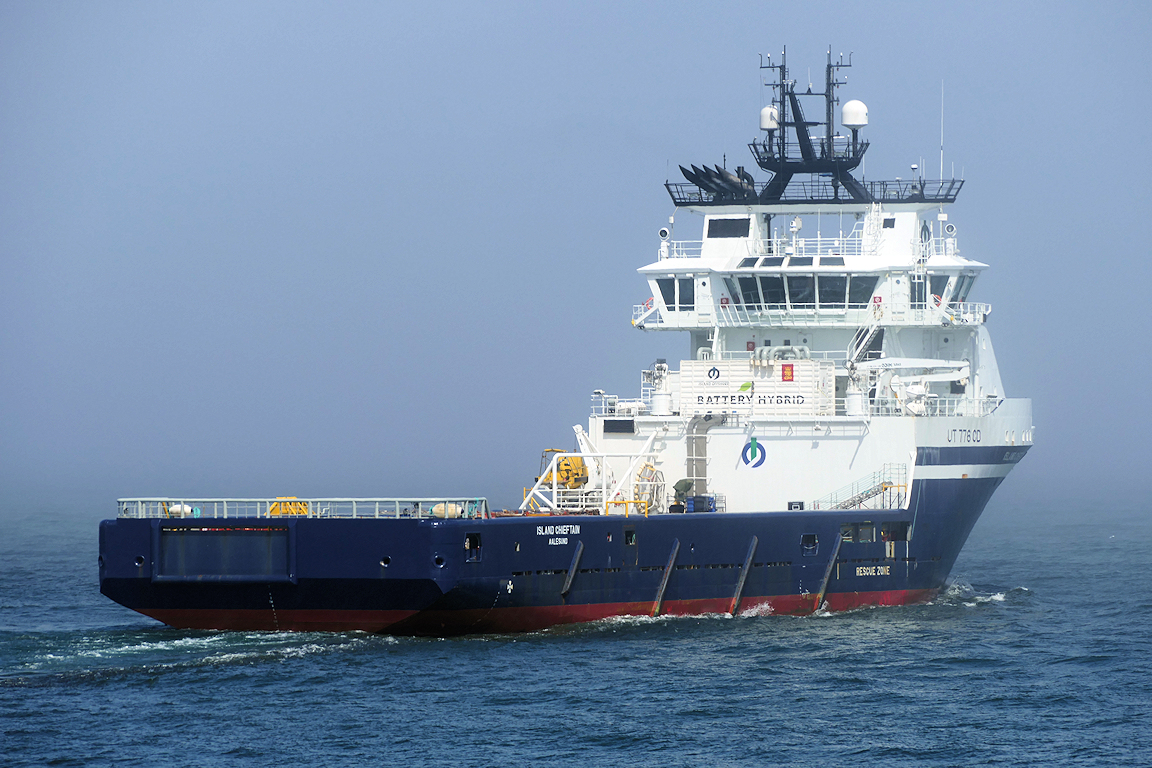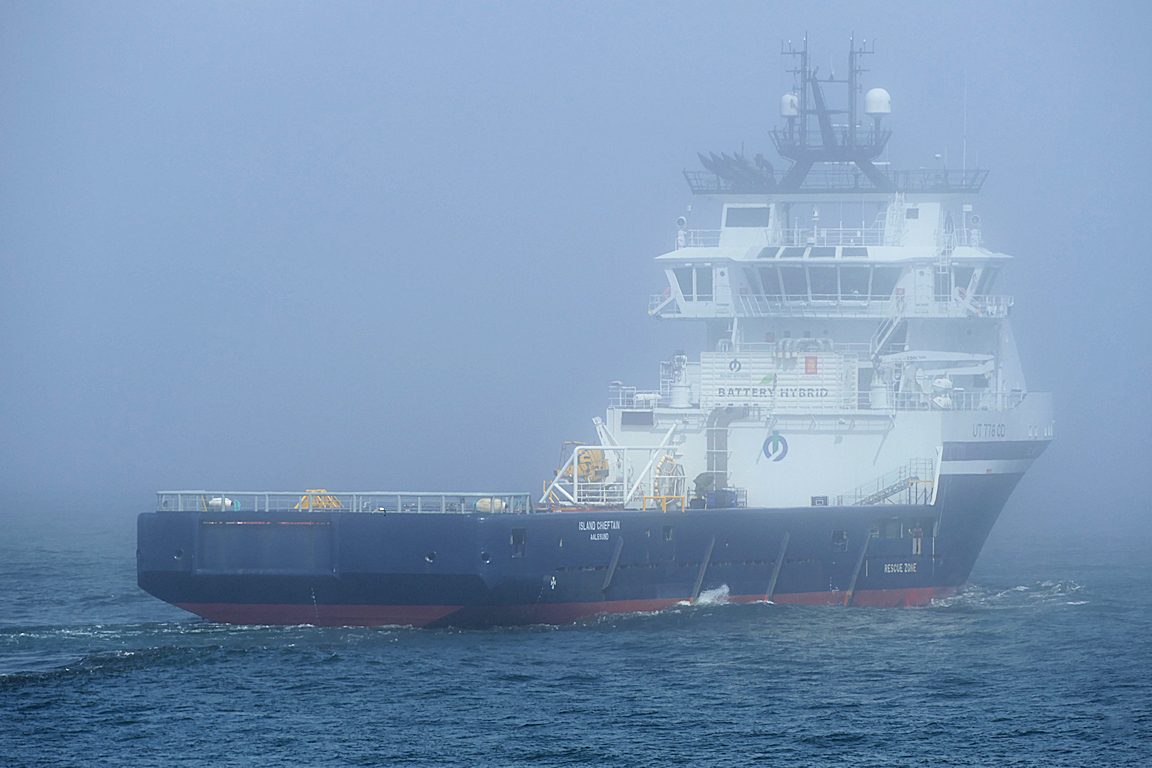 ISLAND CHIEFTAIN departs at 14:06 and into a fog bank just off the South pier.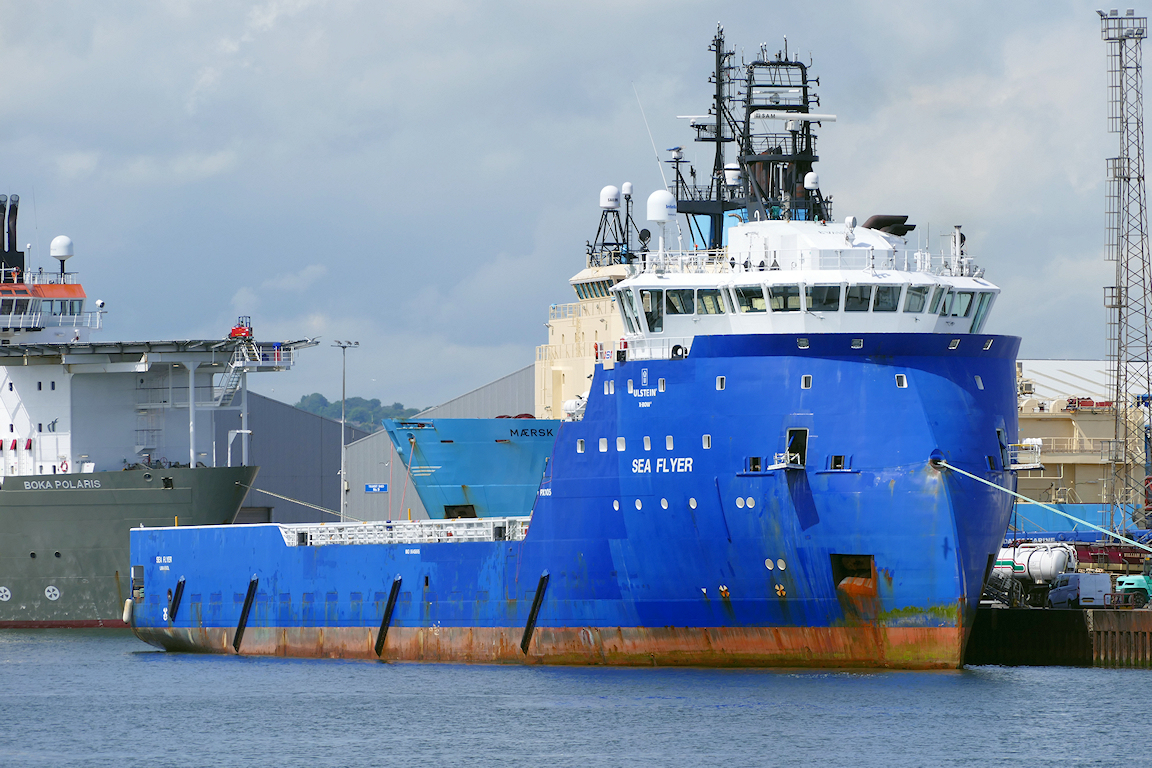 Moving down to the harbour, SEA FLYER berthed at Pocra base…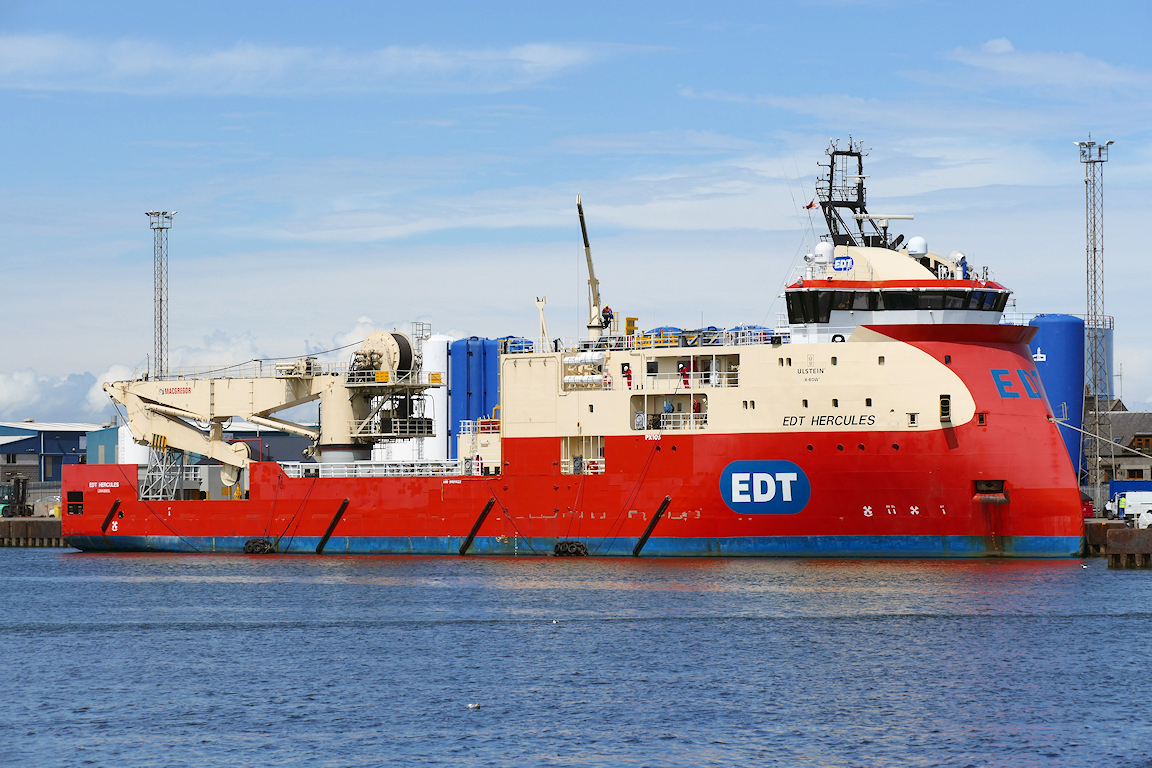 … with EDT HERCULES at Pocra quay.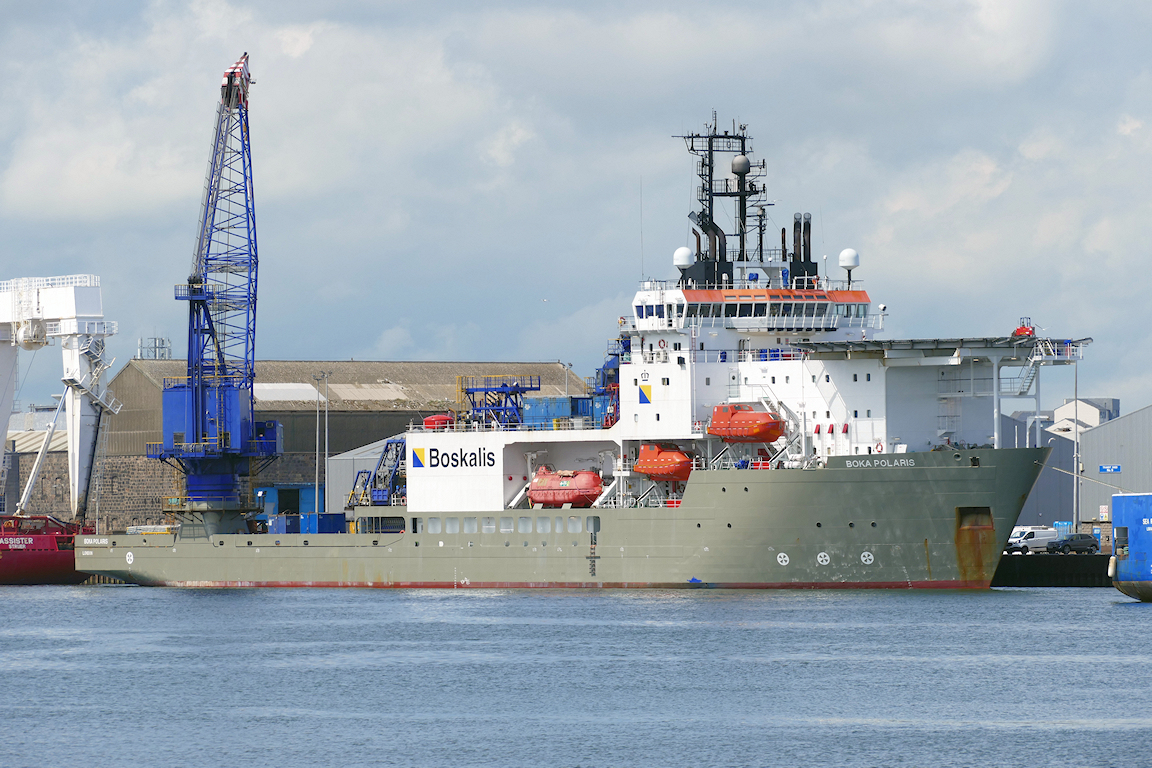 BOKA POLARIS at Clipper quay.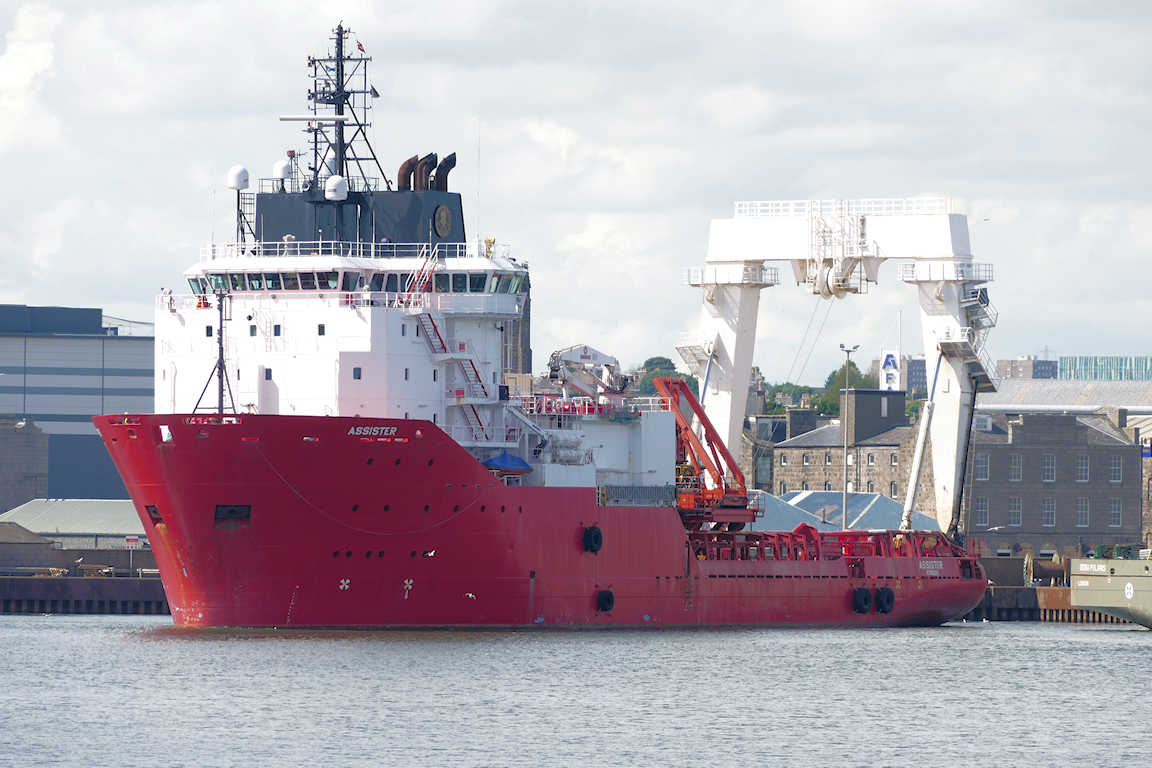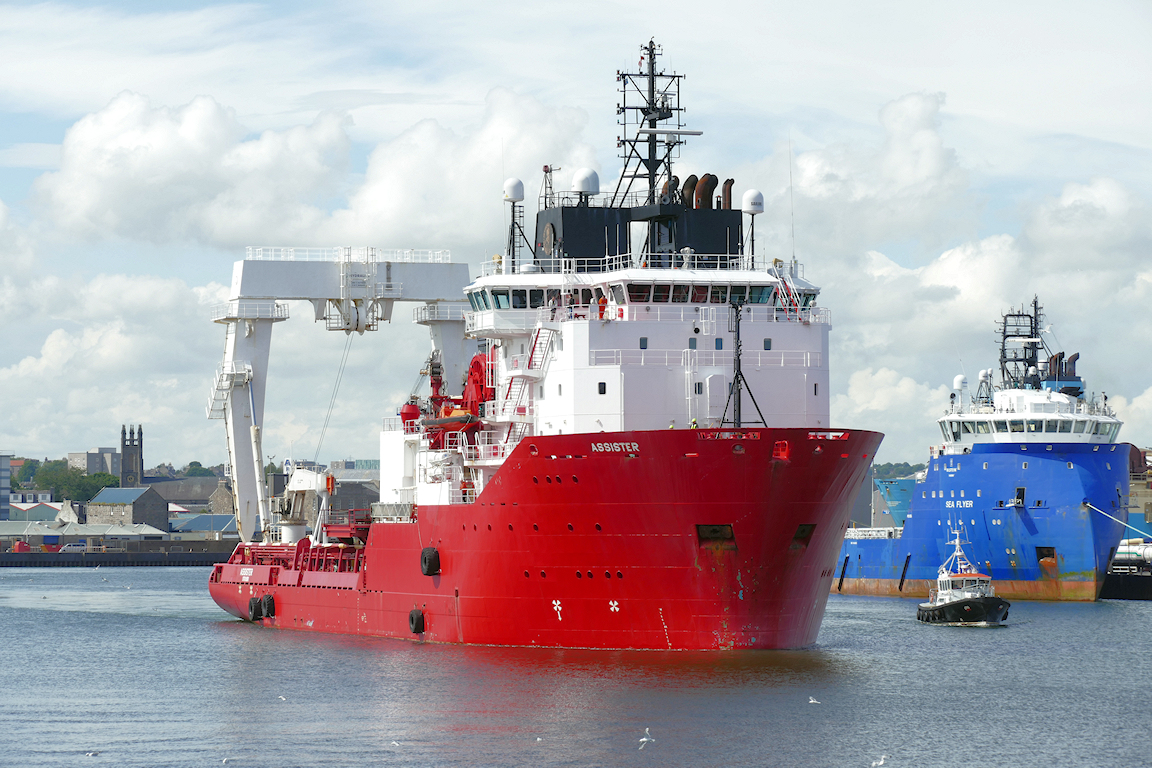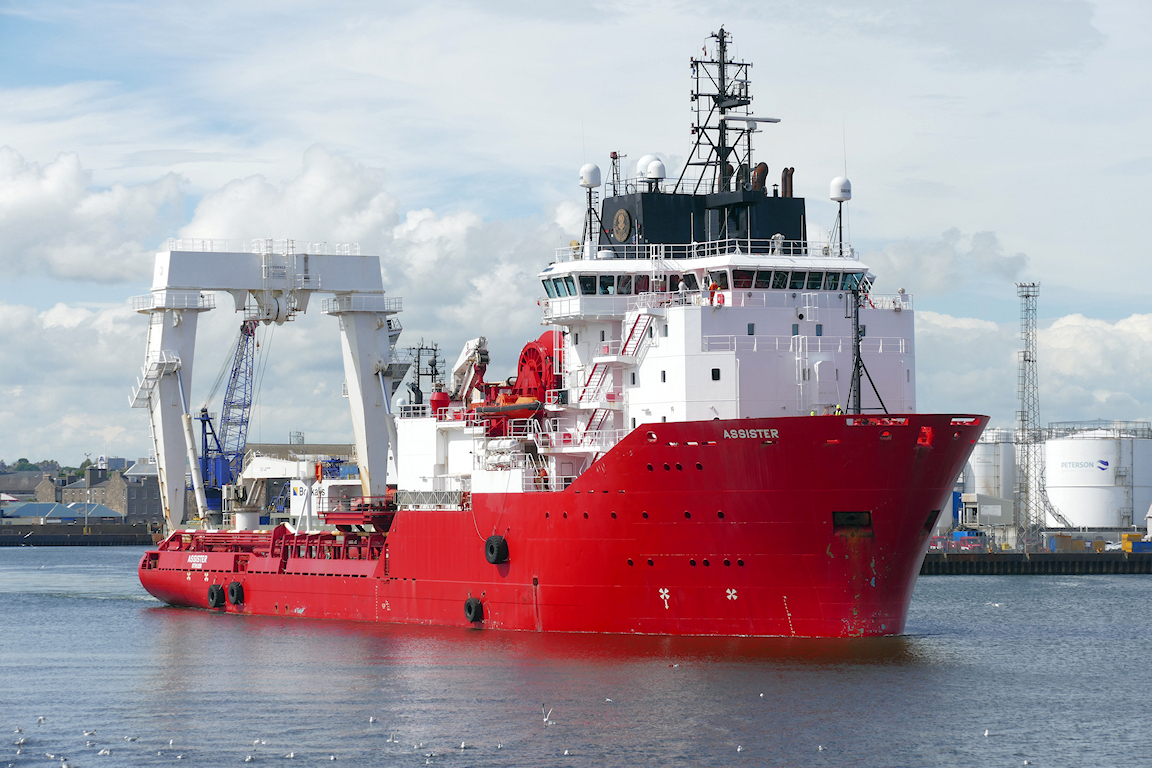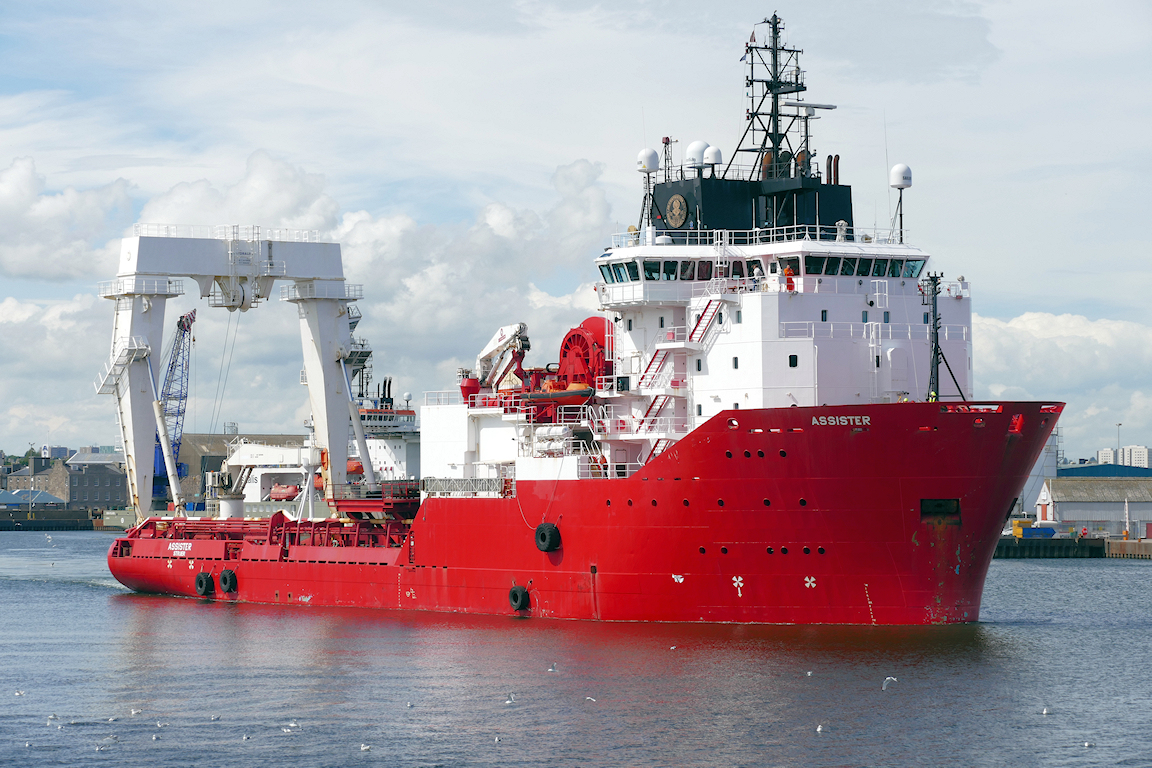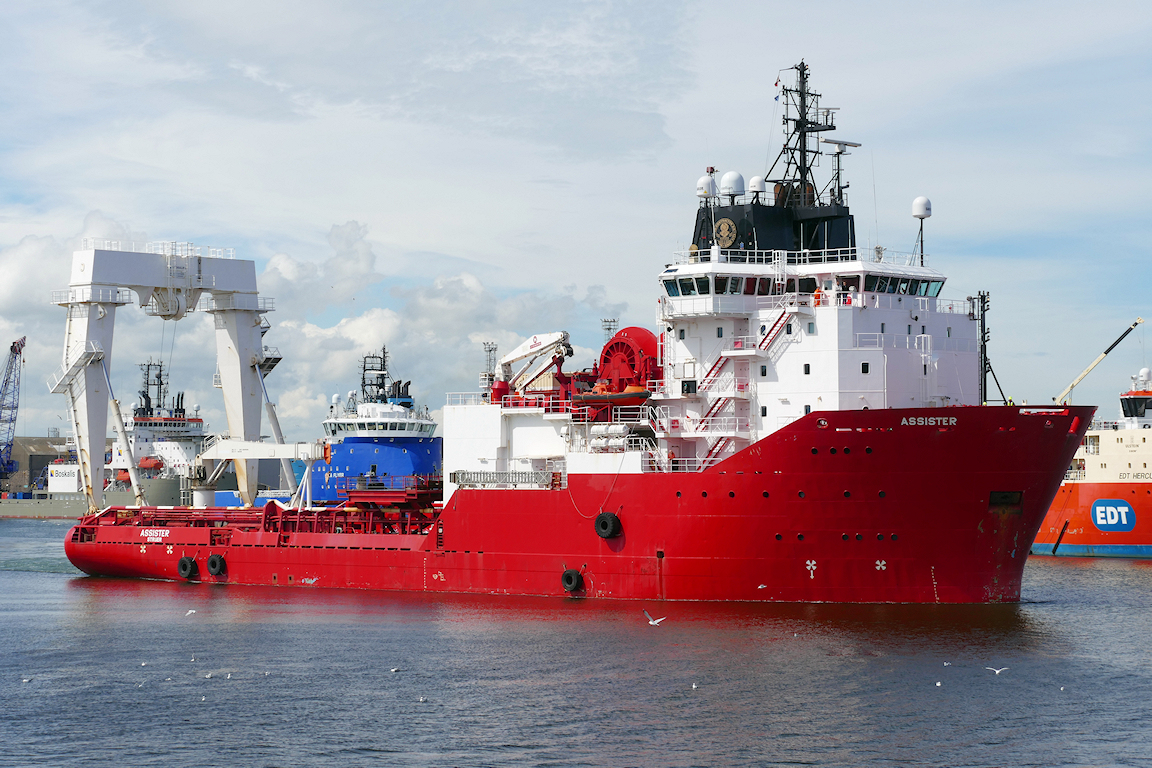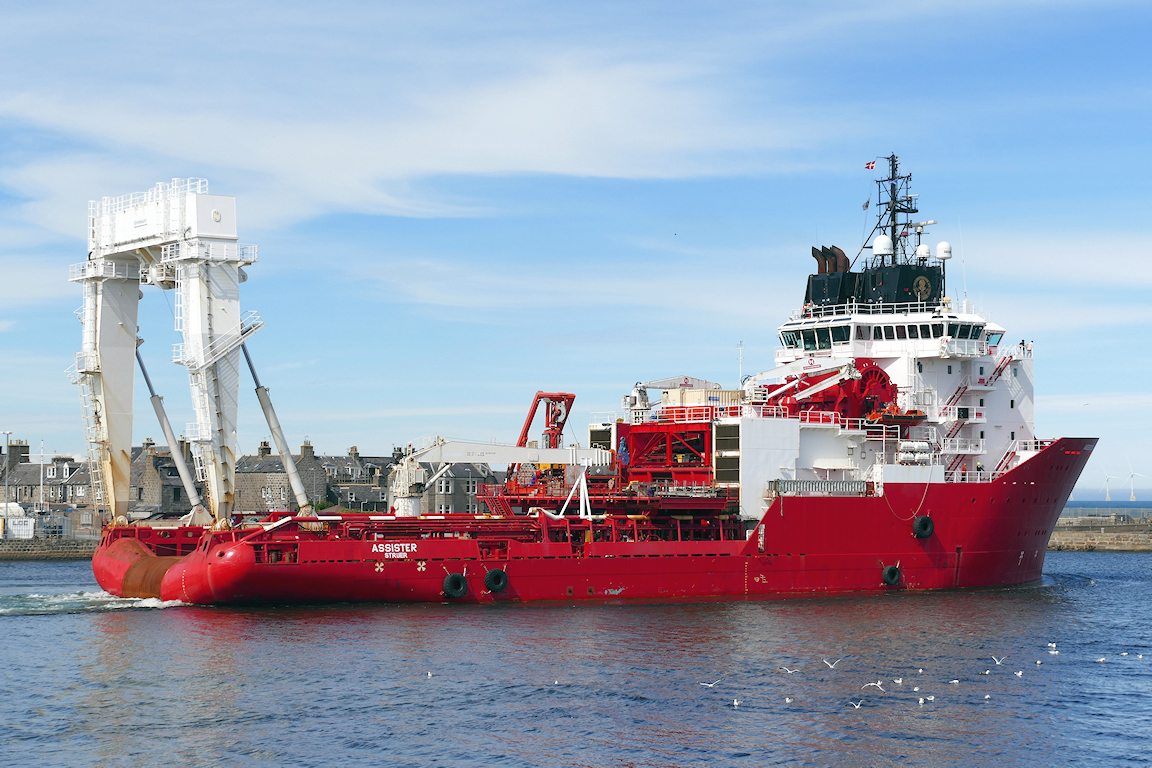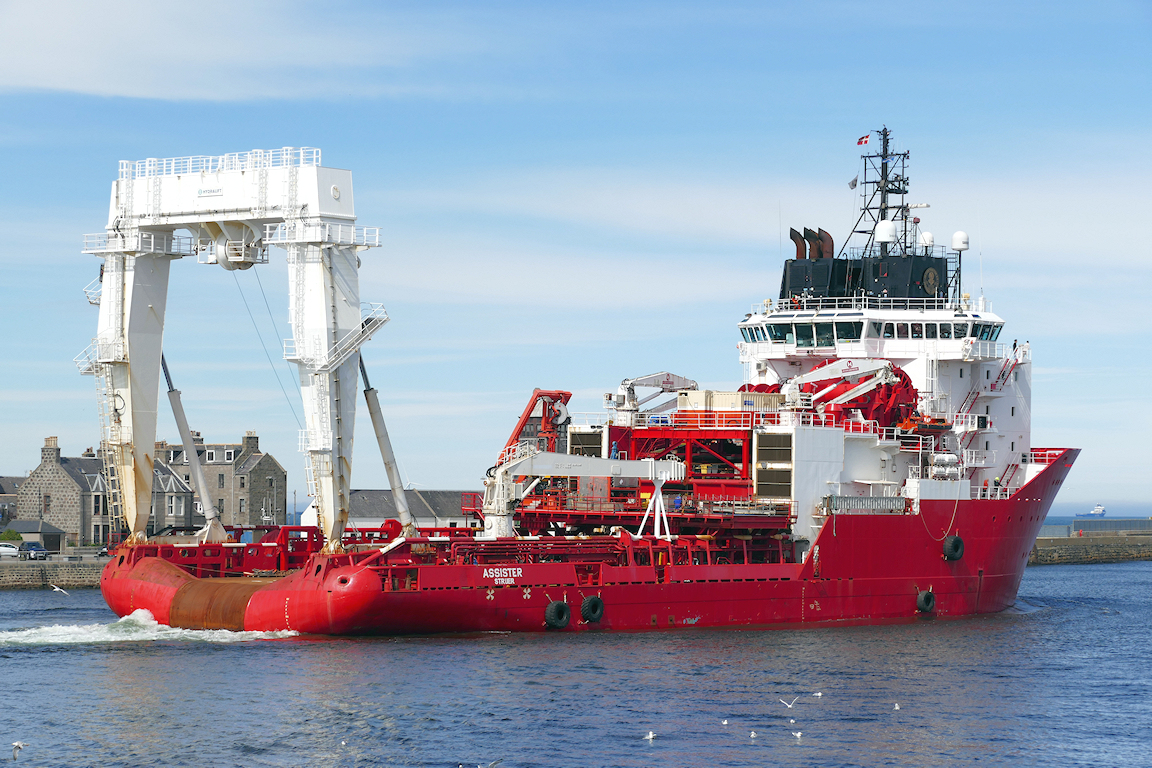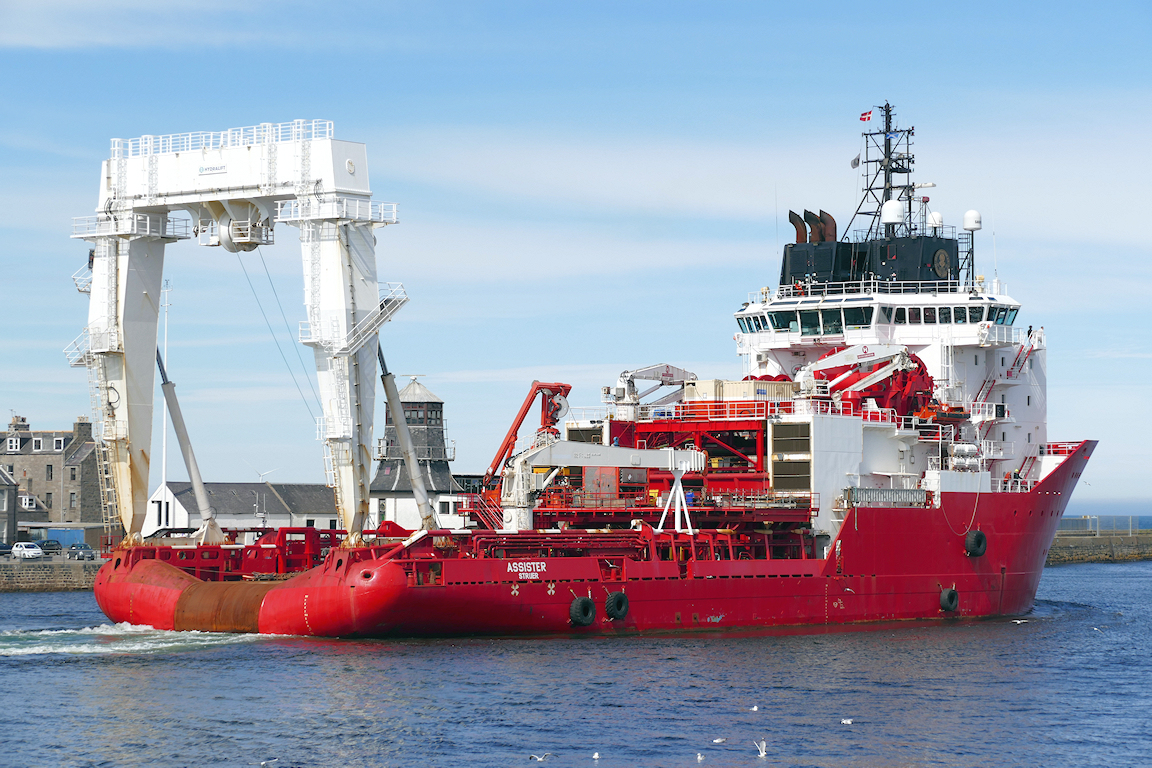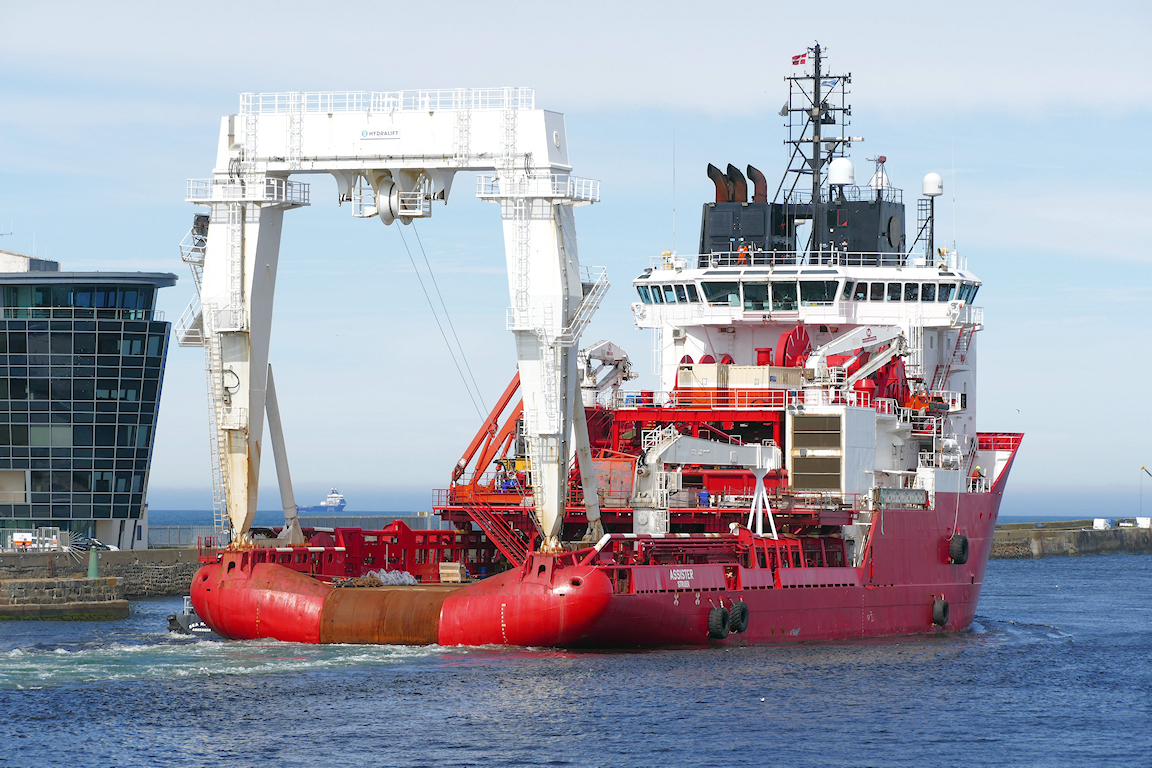 Starting a juggling of ships, ASSISTER sails from Duthies quay…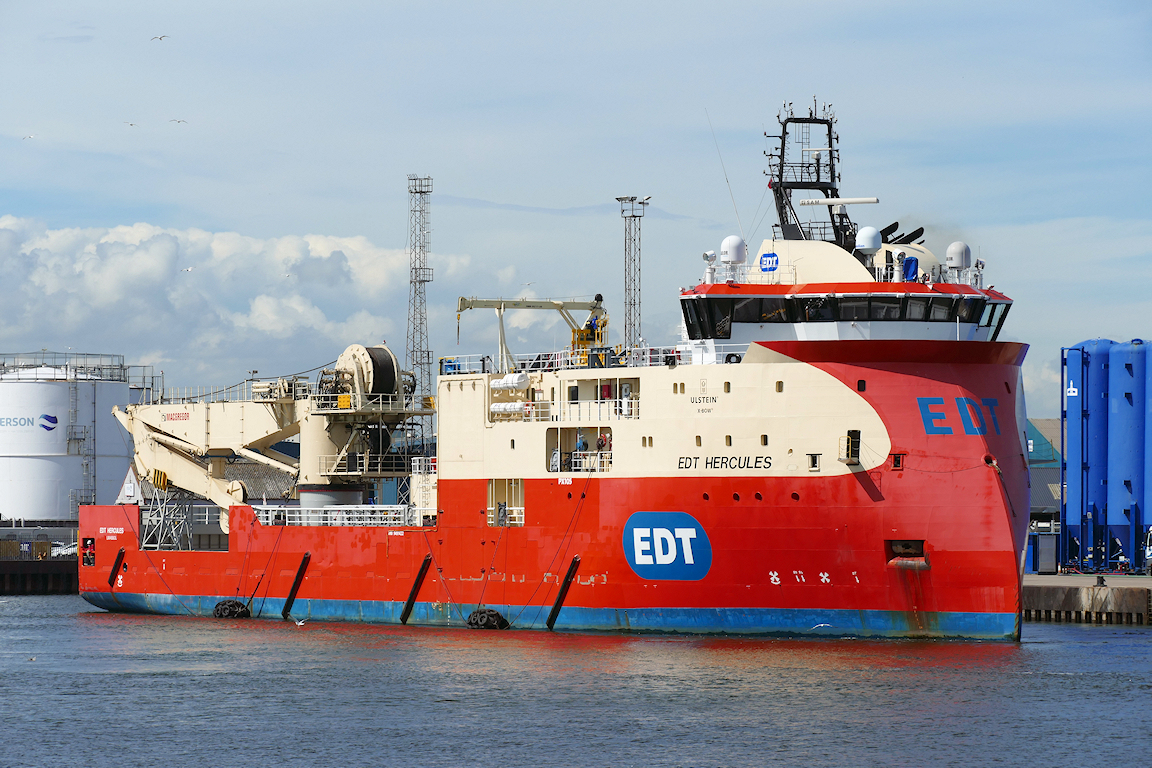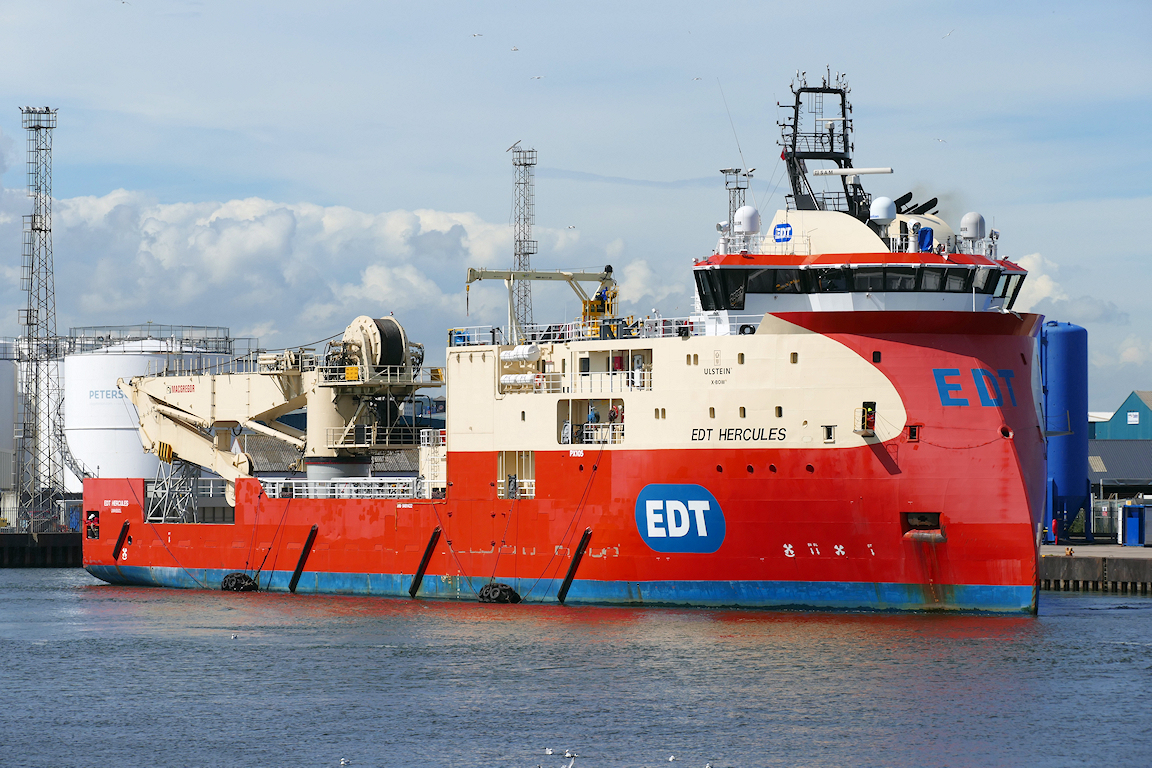 … allowing EDT HERCULES to move to Duthies…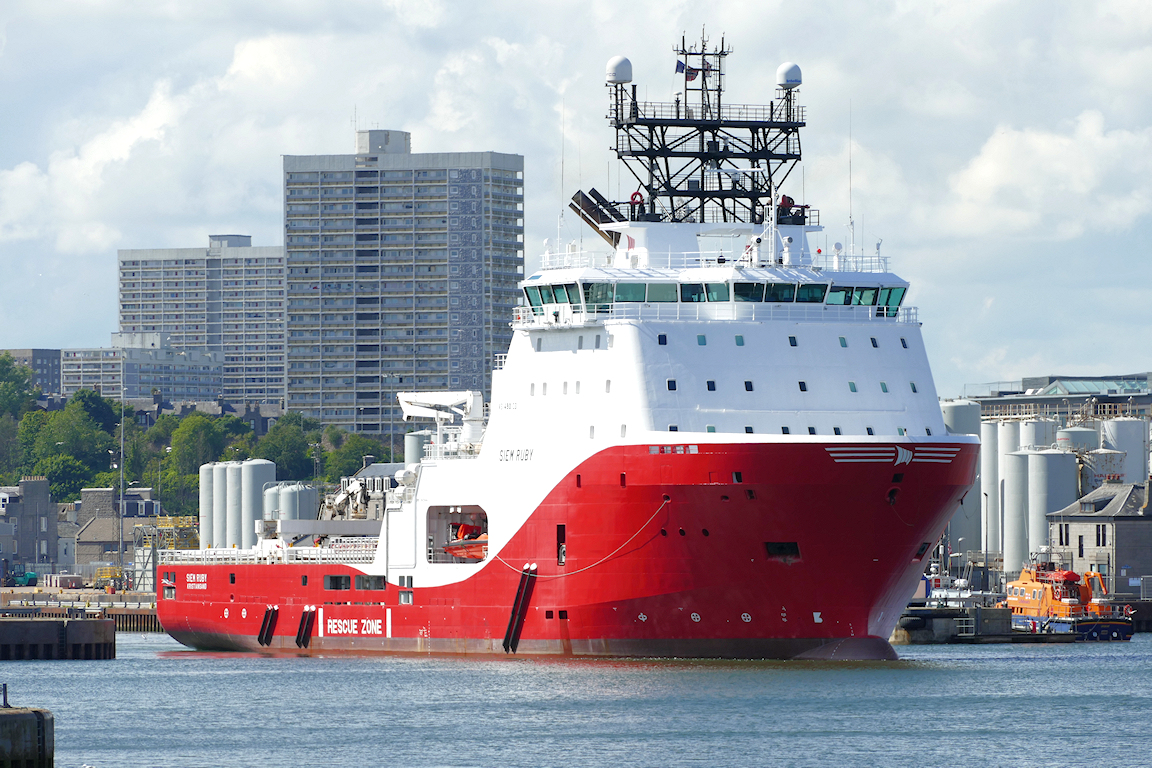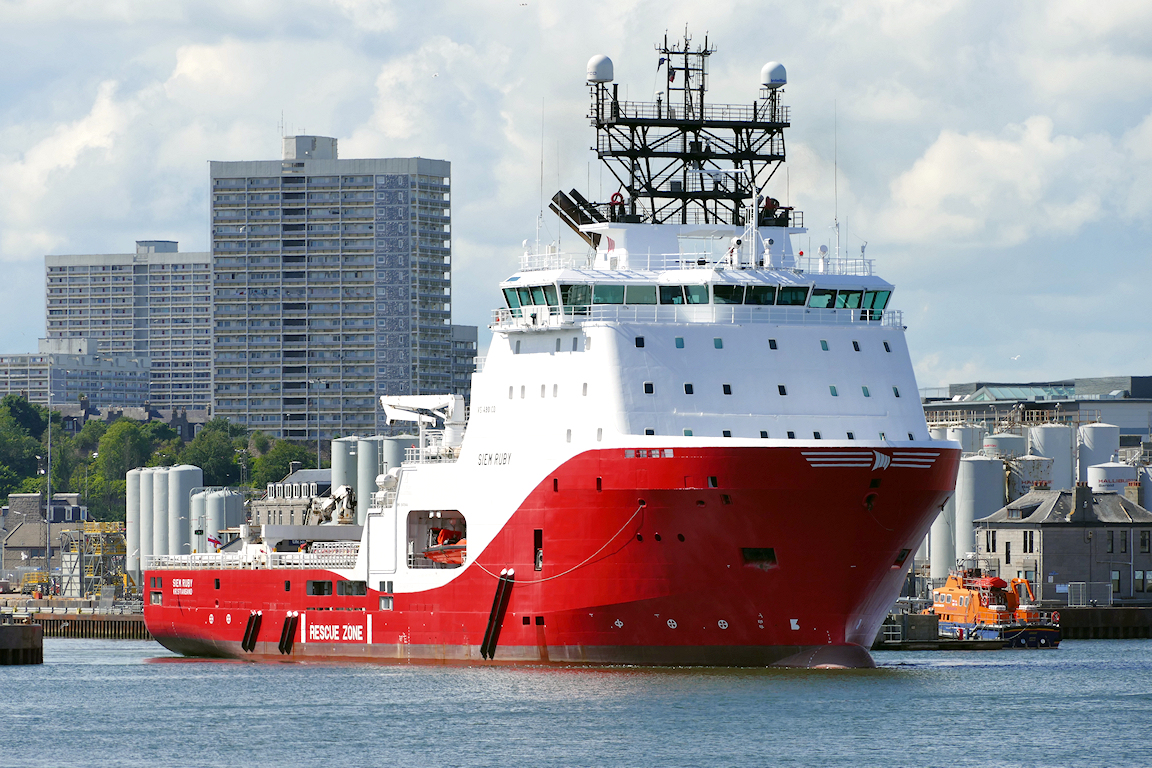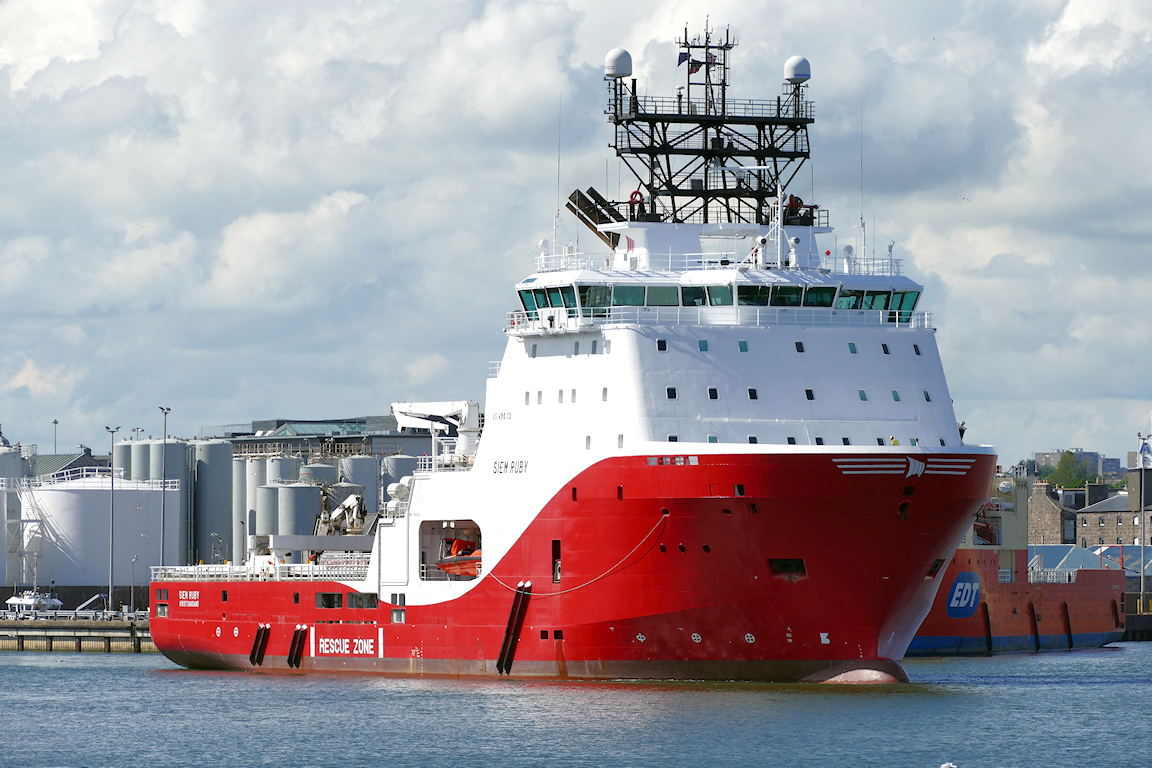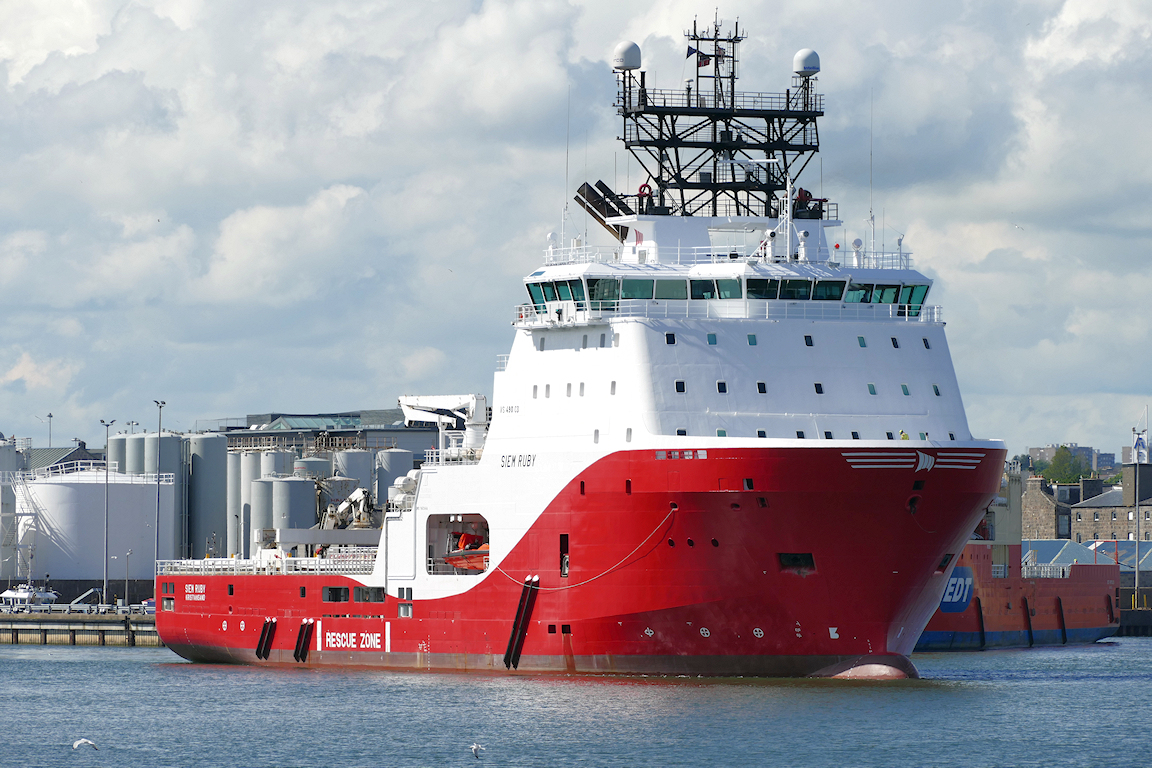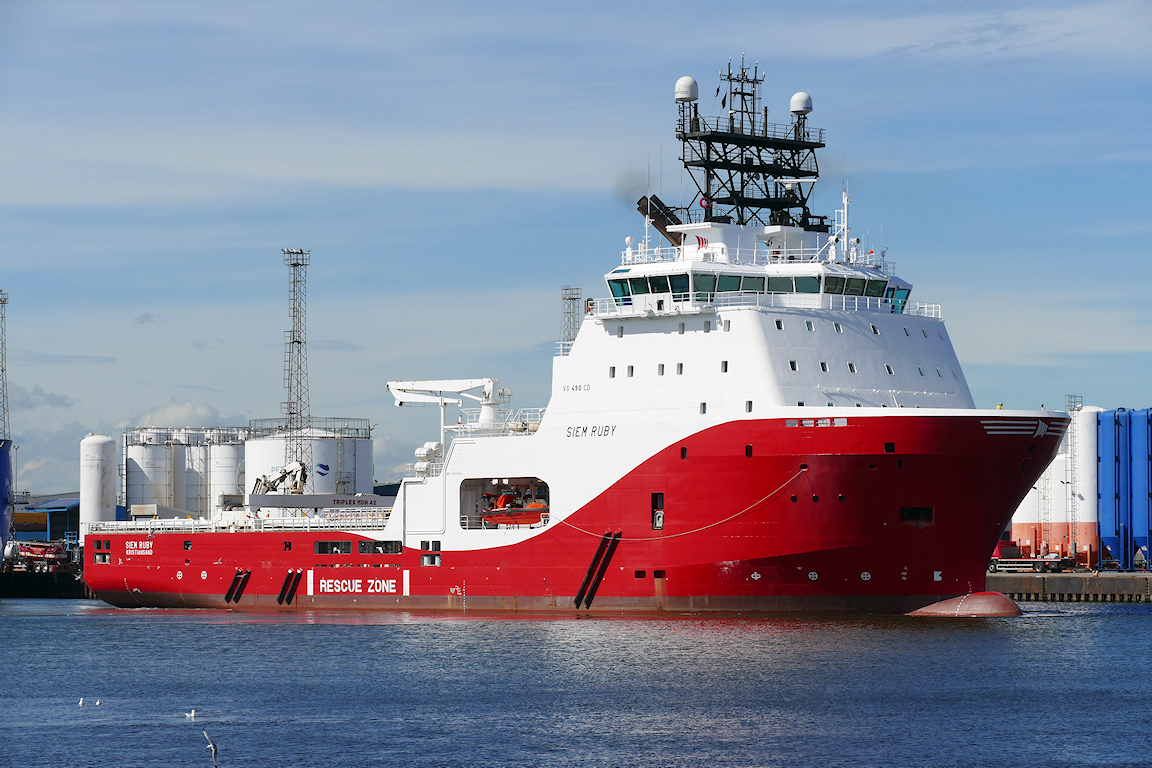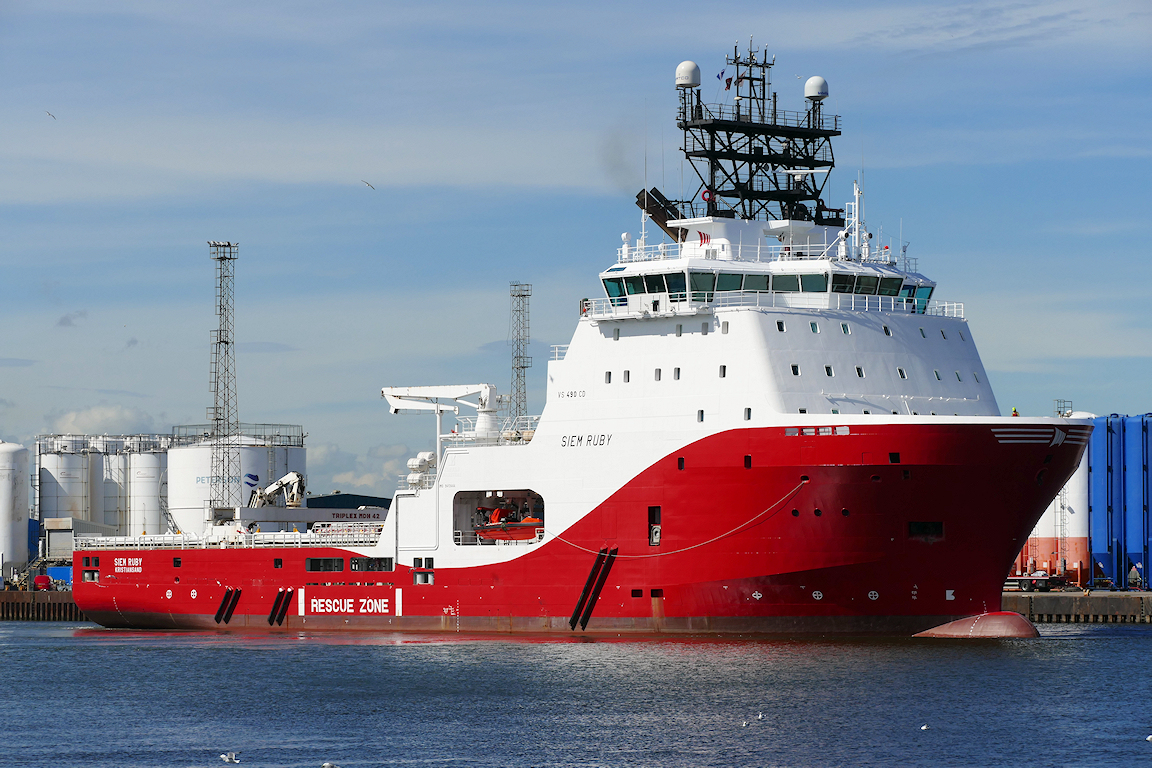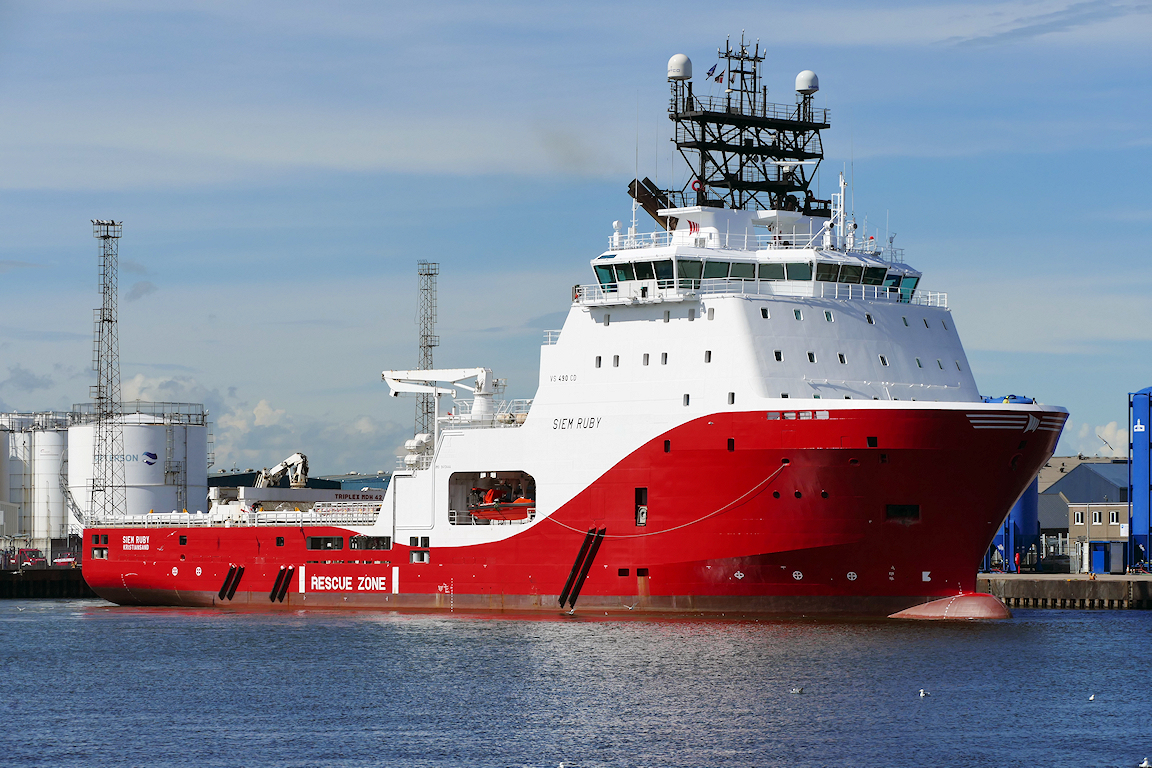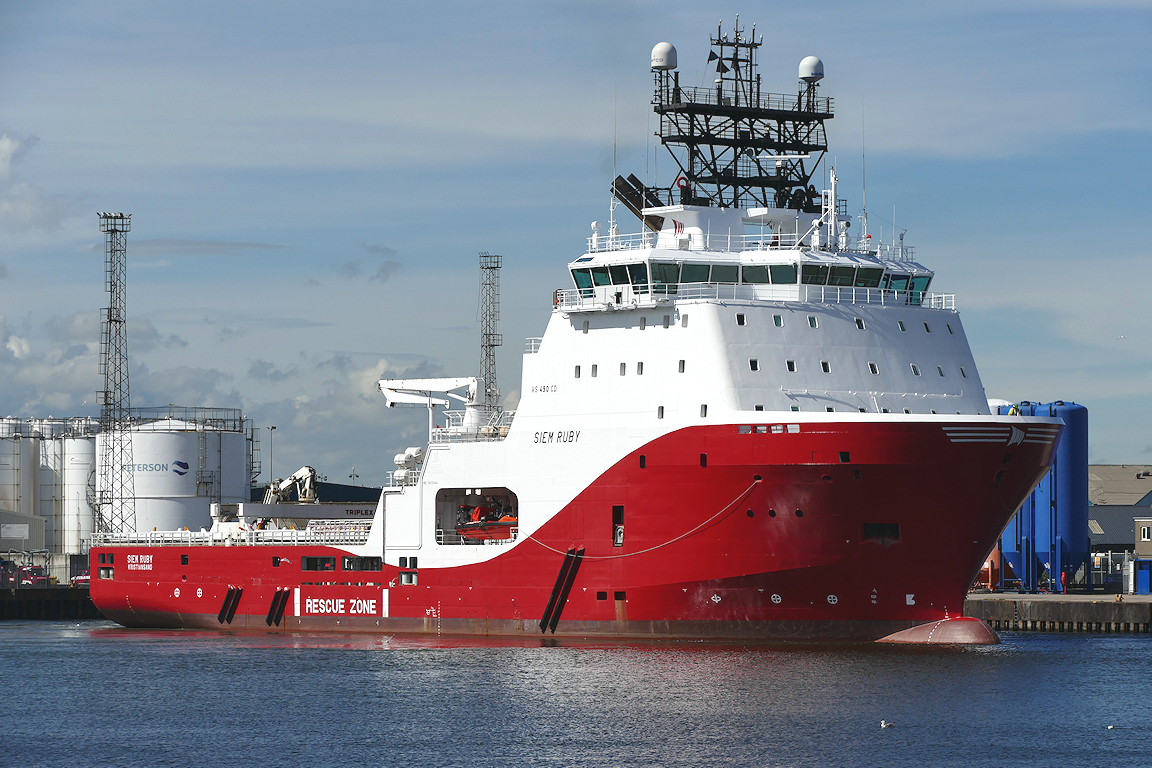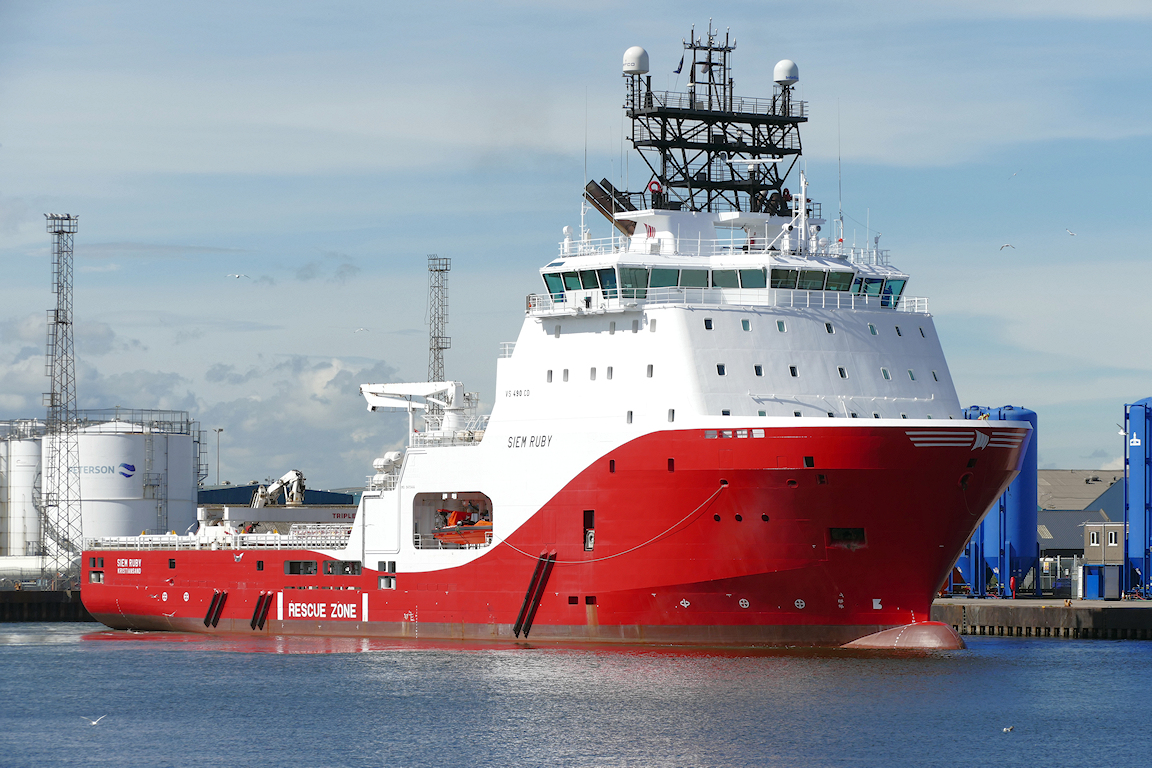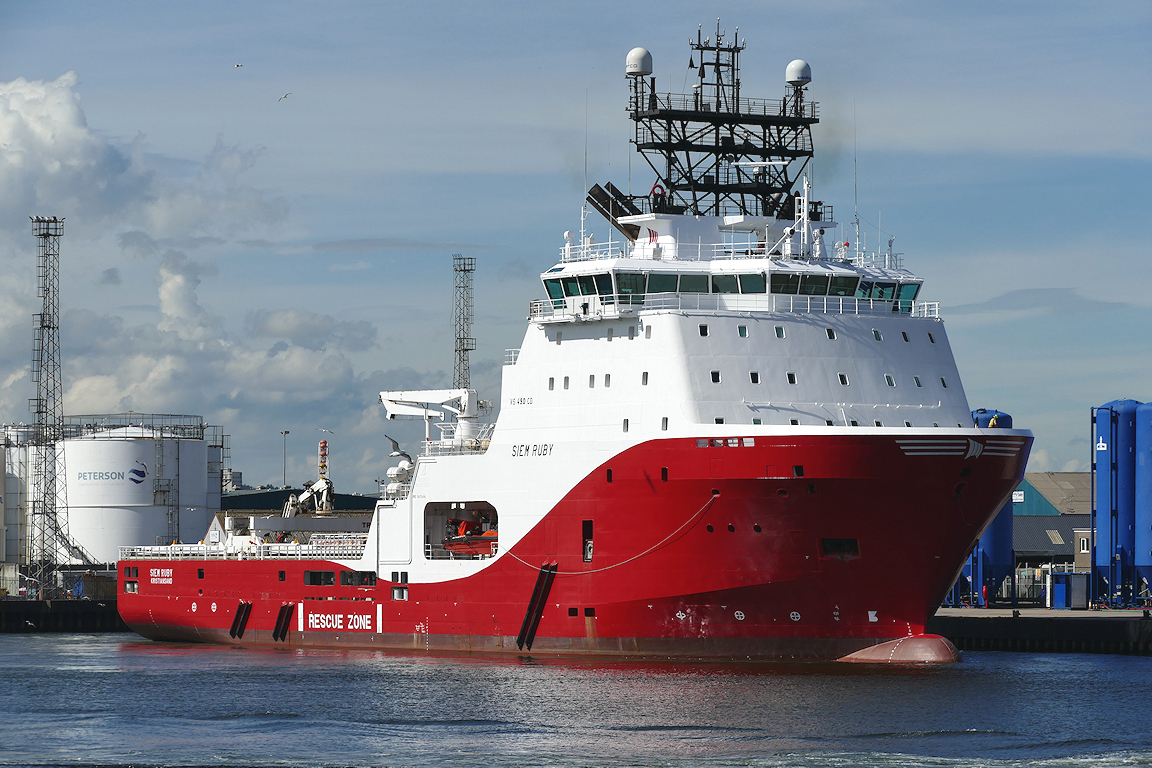 … and SIEM RUBY to move to Pocra quay from Matthews quay North.
With this, it was time to return to the hotel for the last night. Totals 16 ships, 7 of which were new.
**********
Day 6 – 01/06/22 – just a few hours before heading south.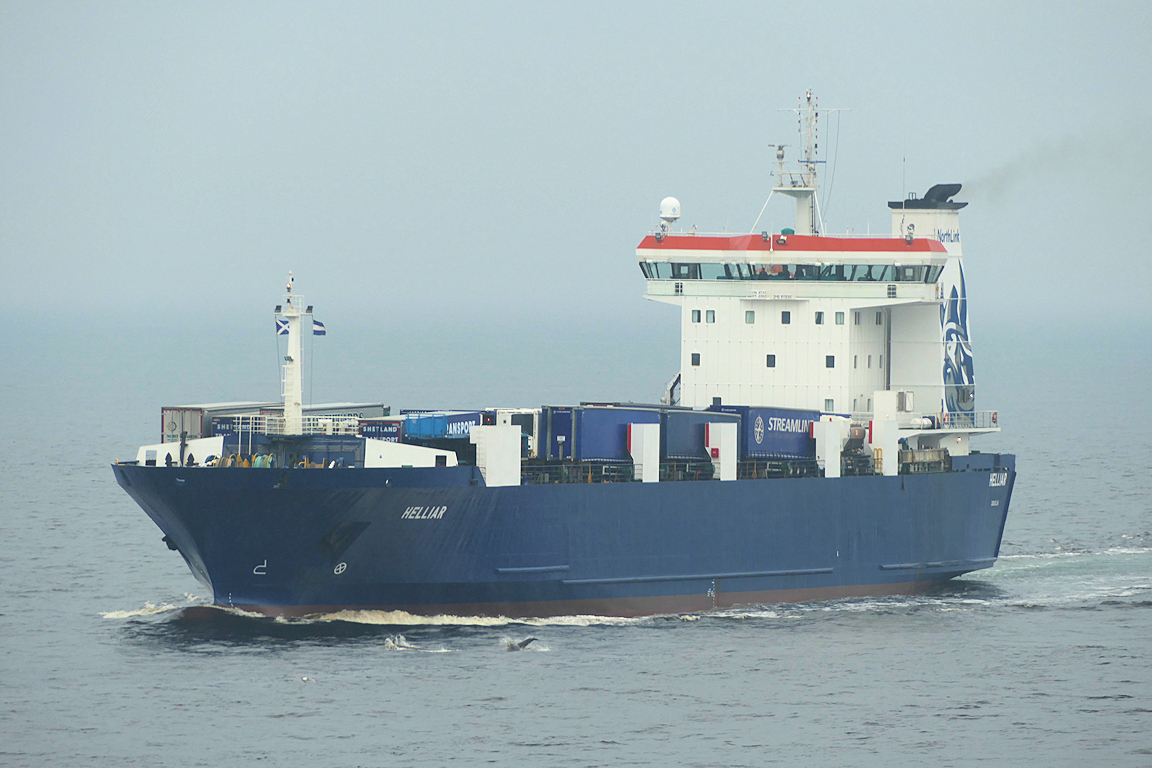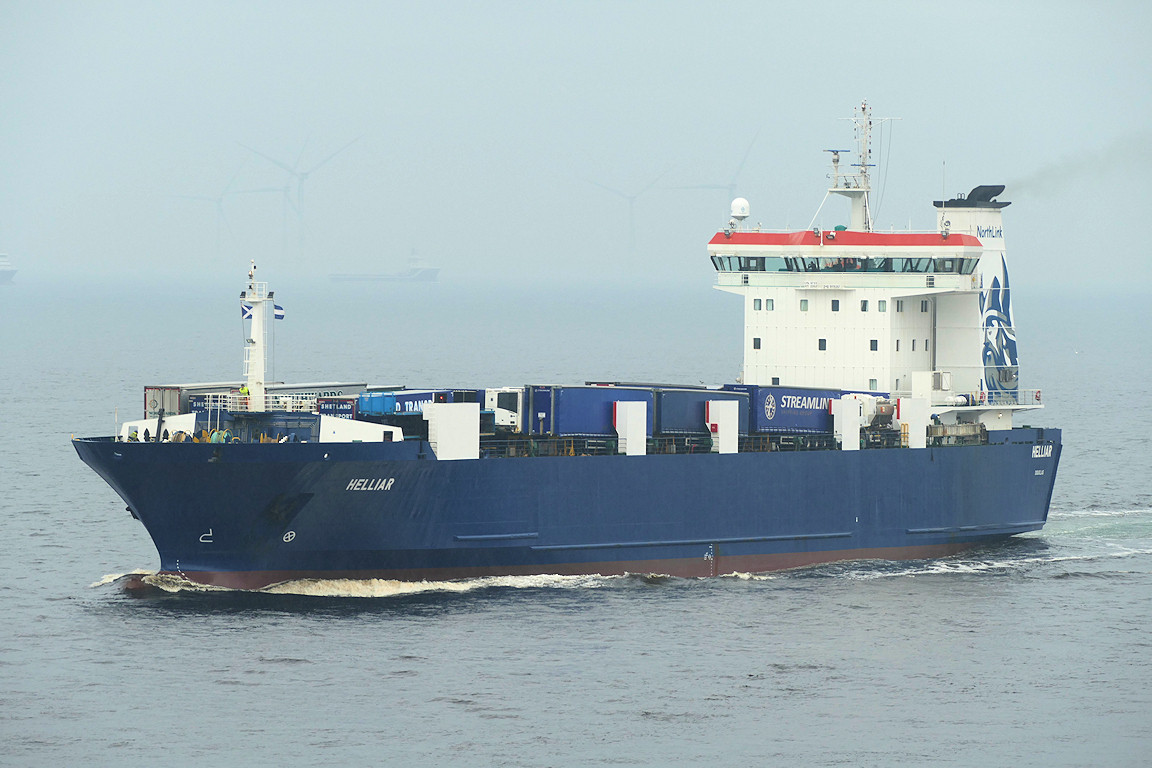 HELLIAR arriving with an escort.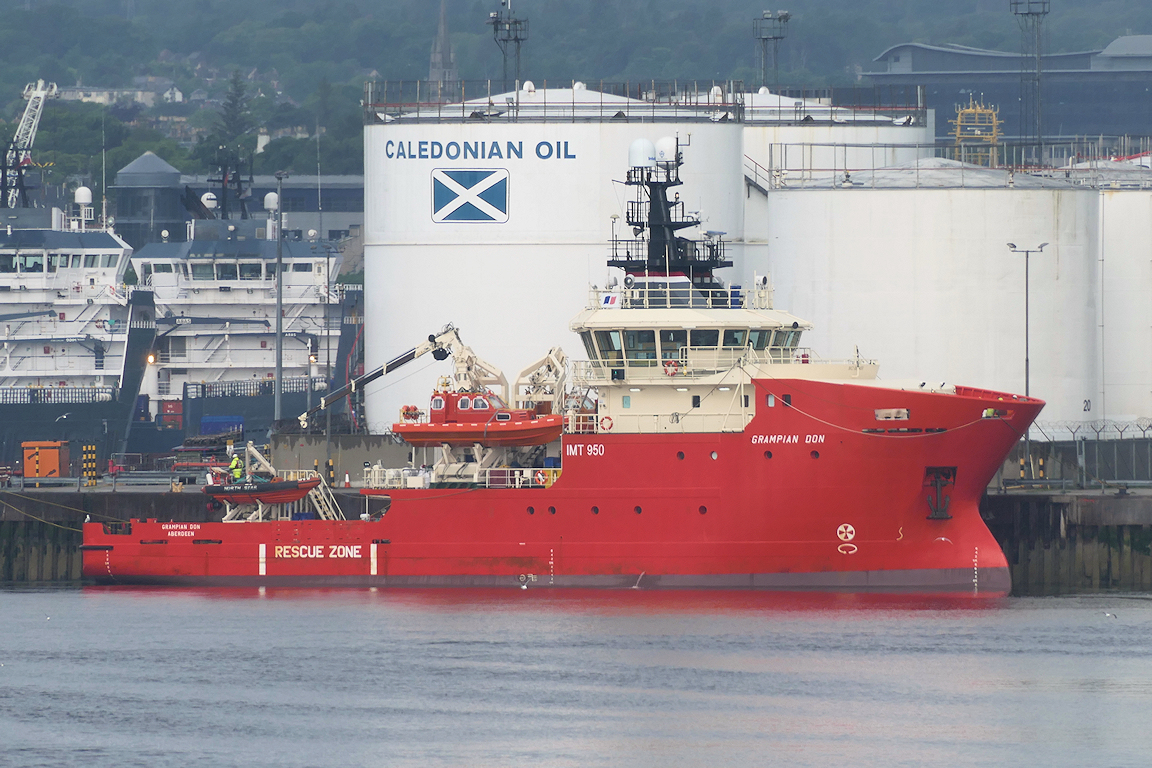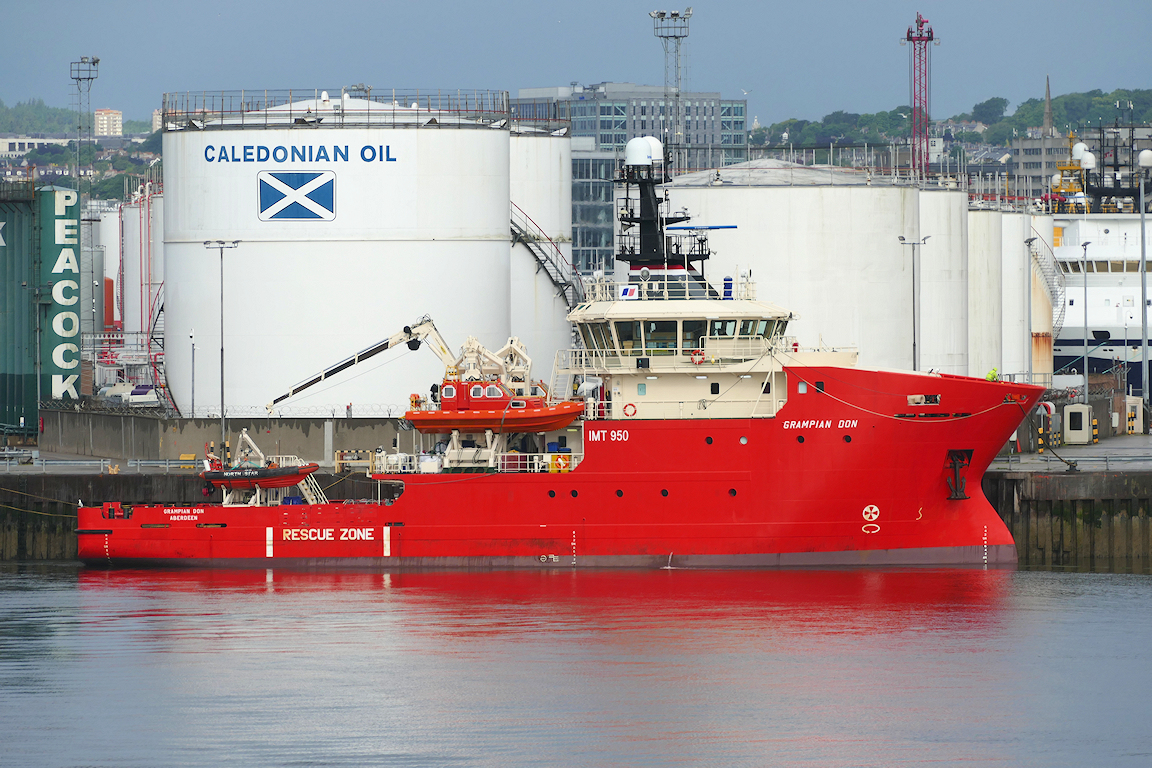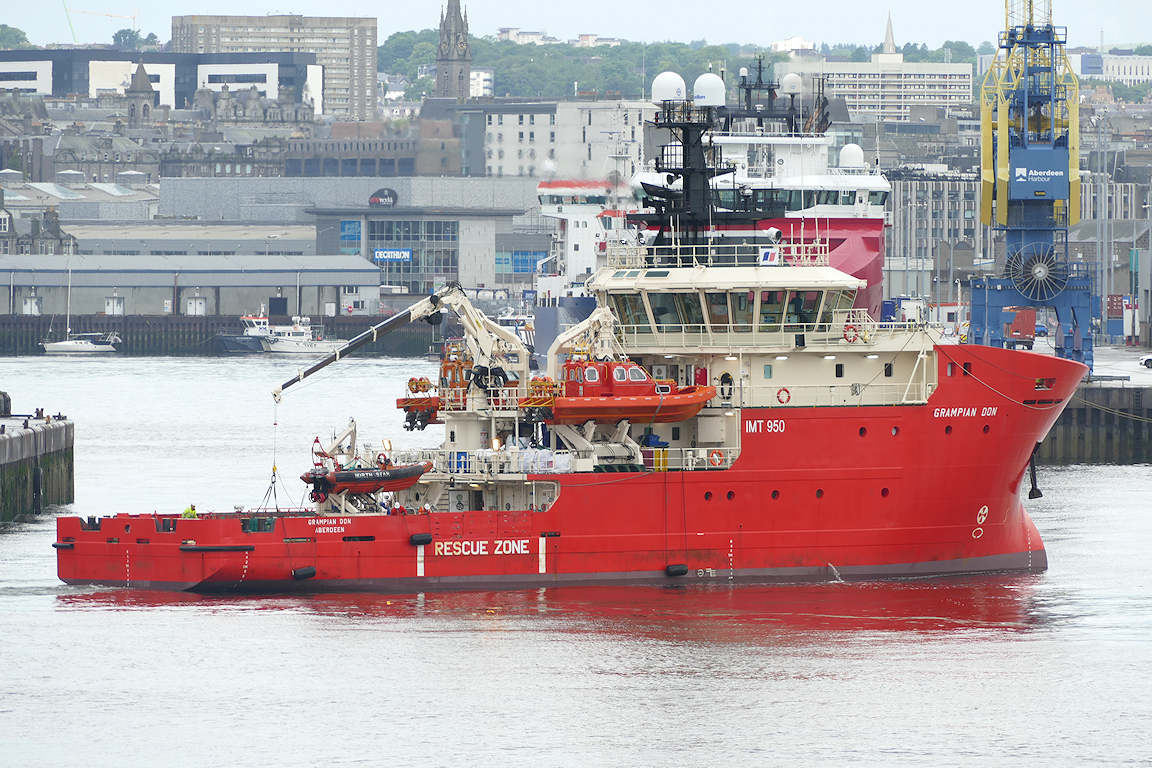 GRAMPIAN DON berthed at Point Law Cross berth and moving up to the Upper dock.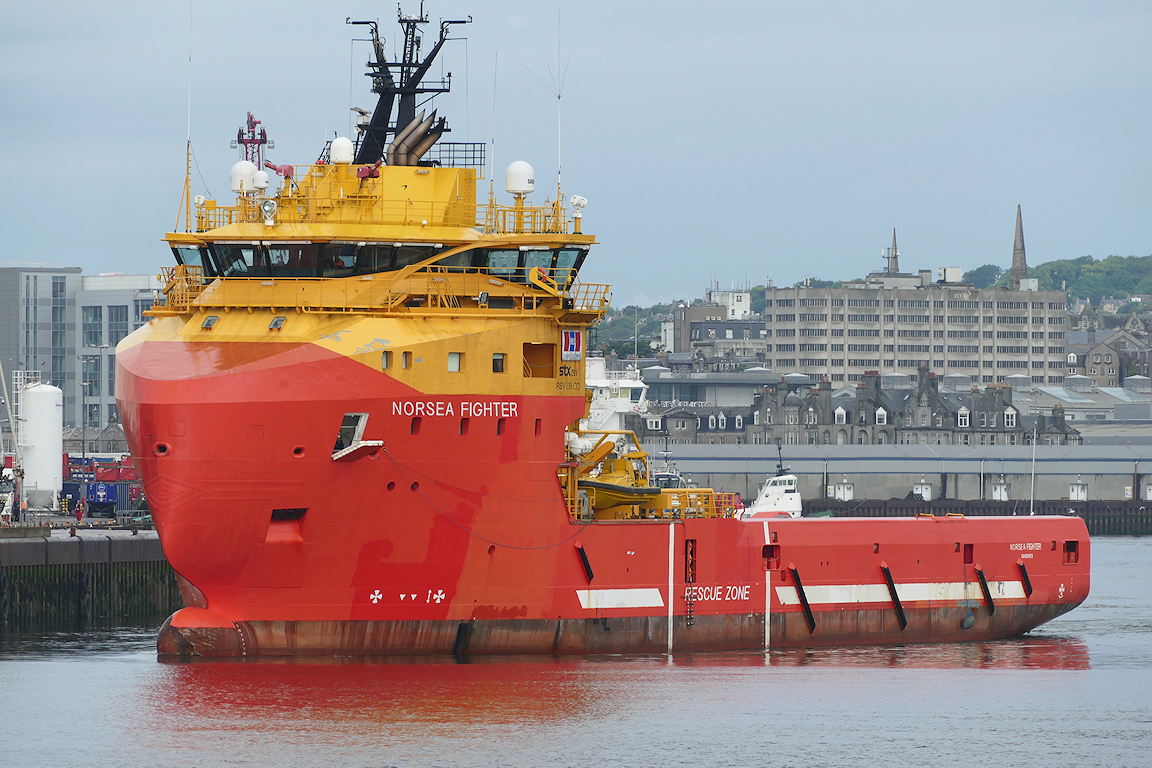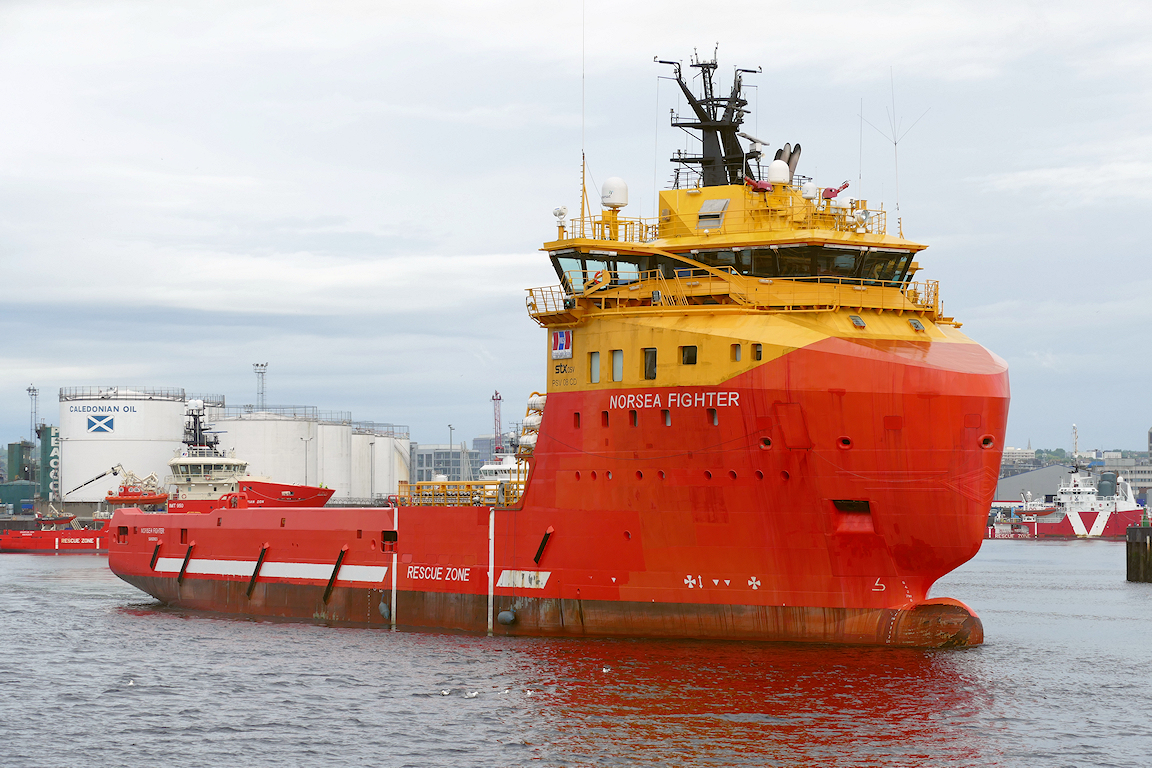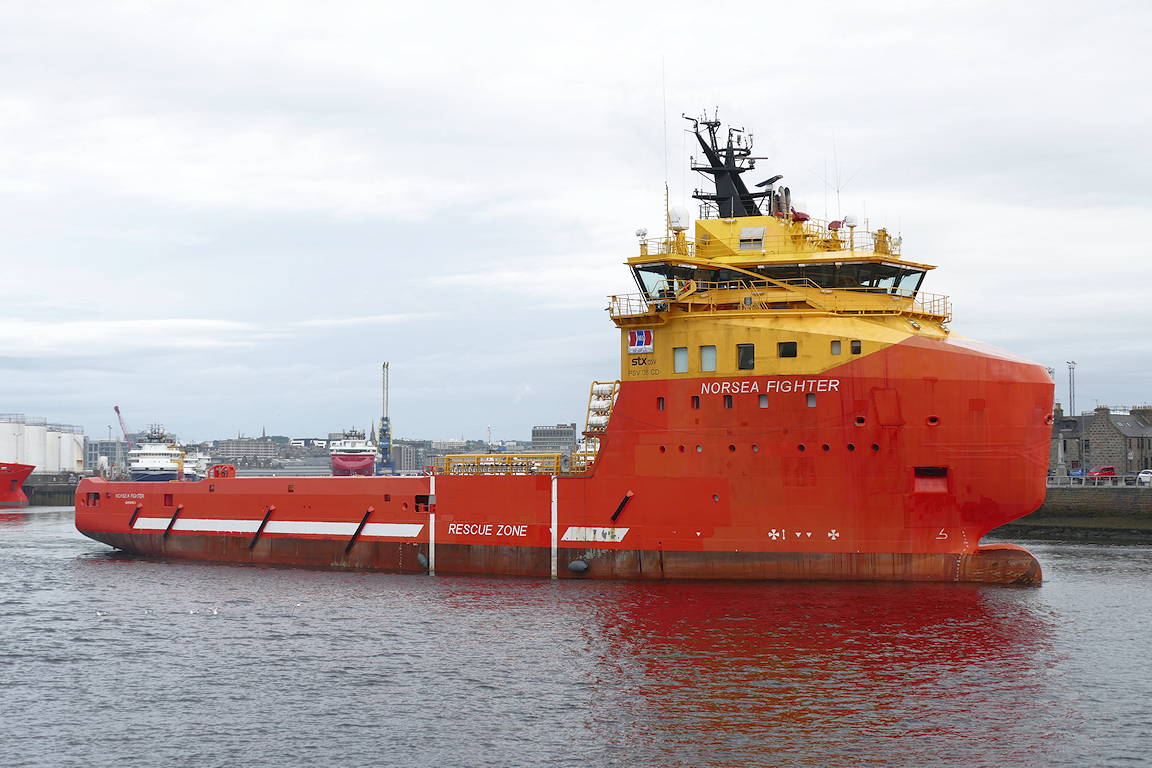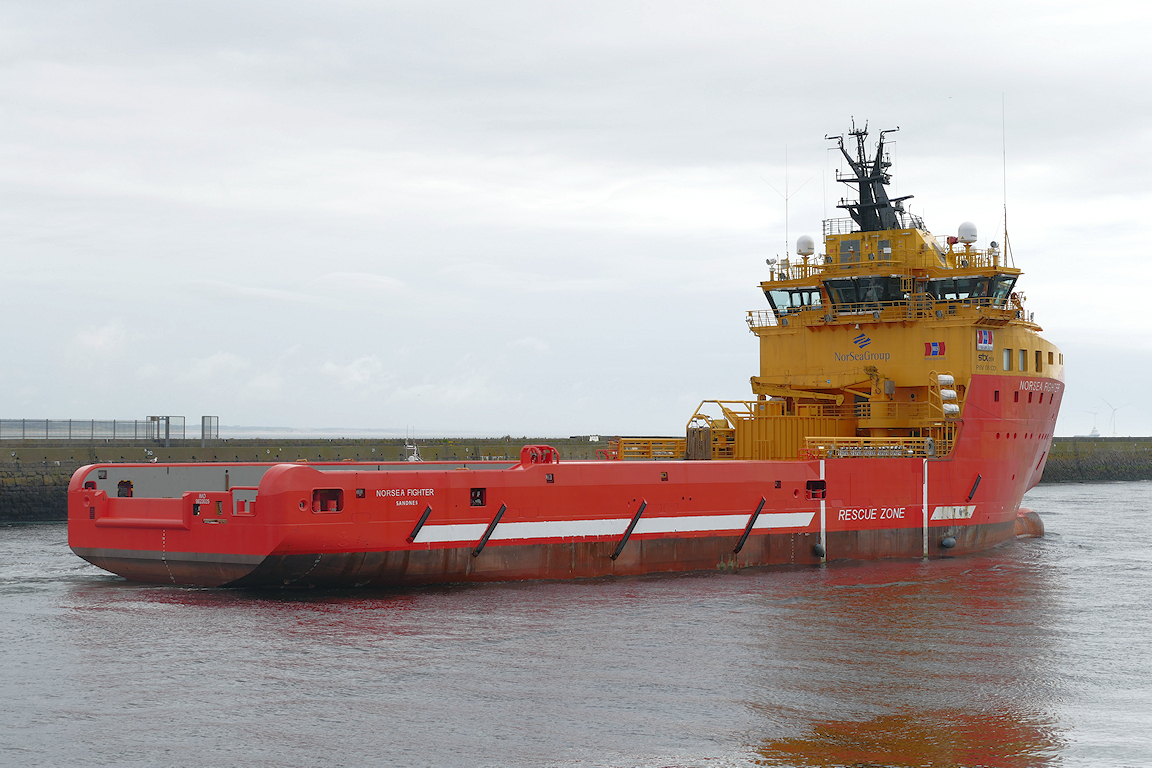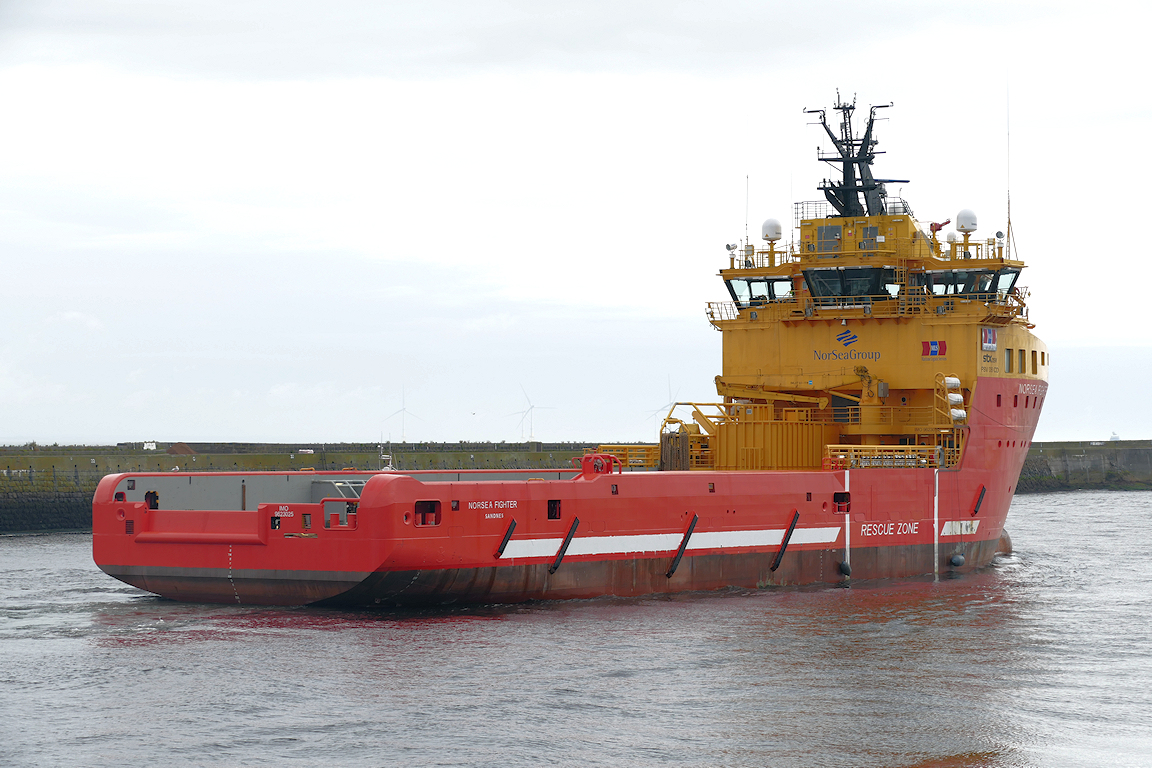 NORSEA FIGHTER outward bound, taken from Capstan and Skates Nose jetty.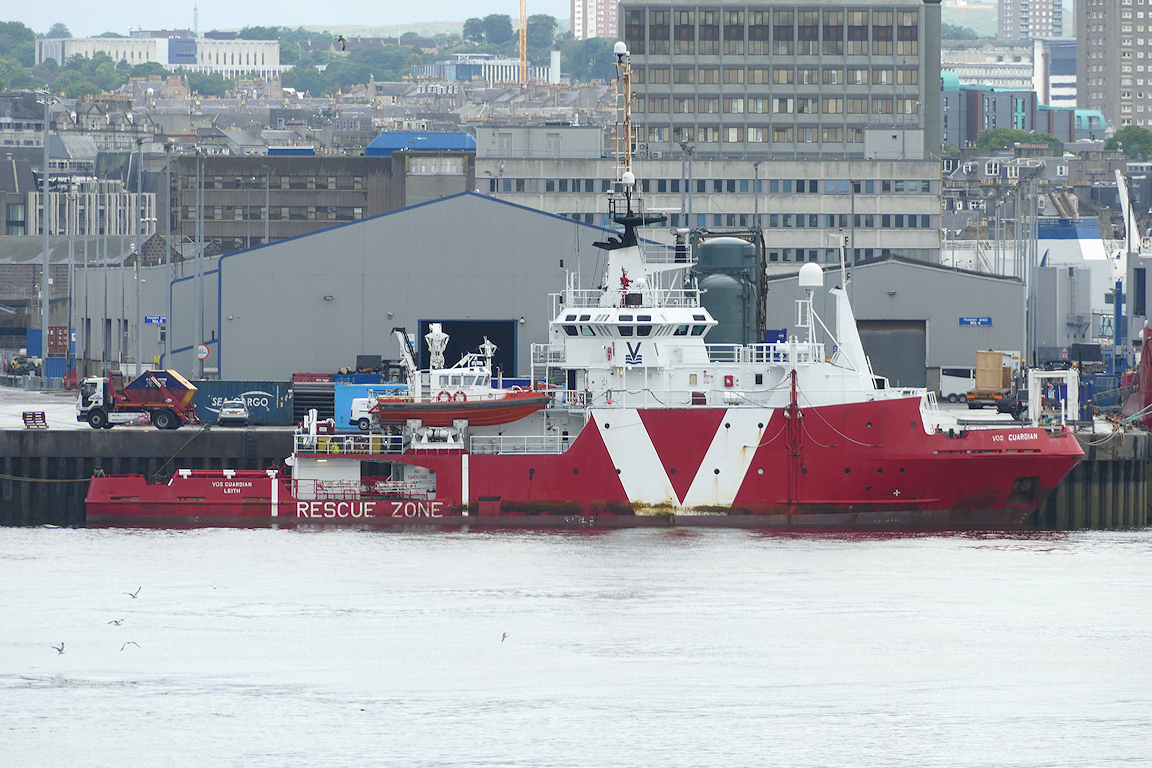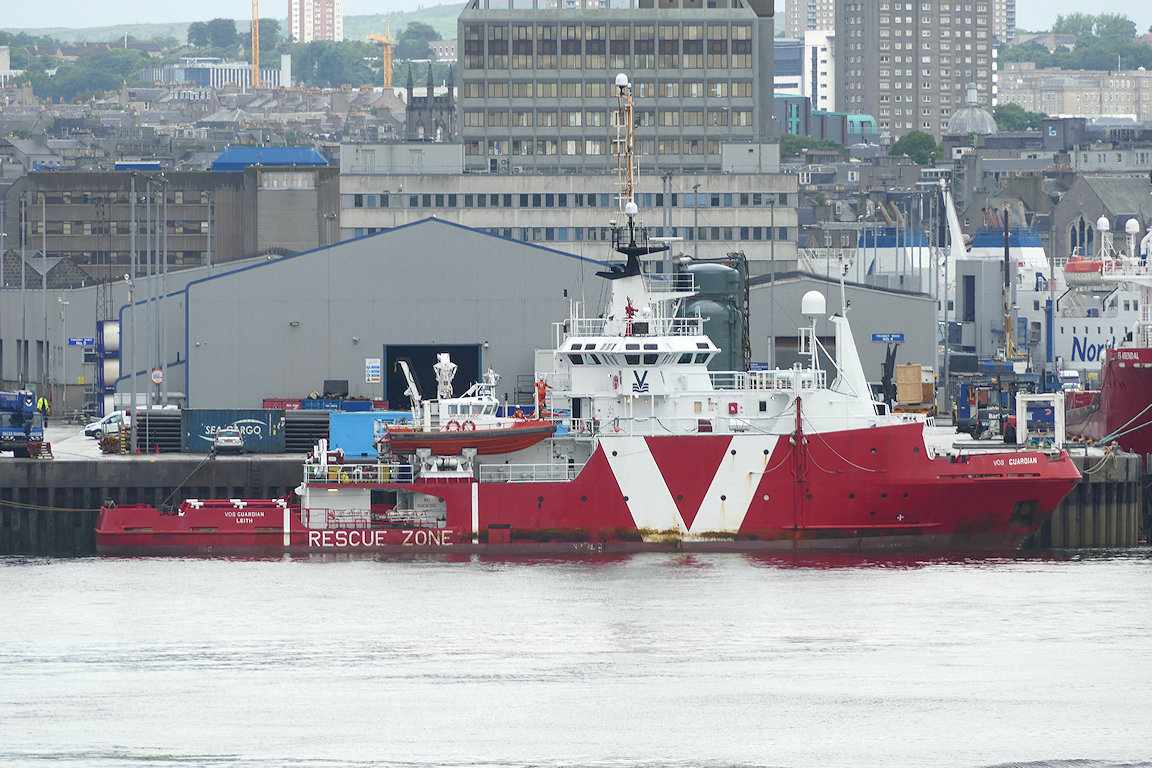 The Hull built VOS GUARDIAN berthed at Matthews Quay Cross berth.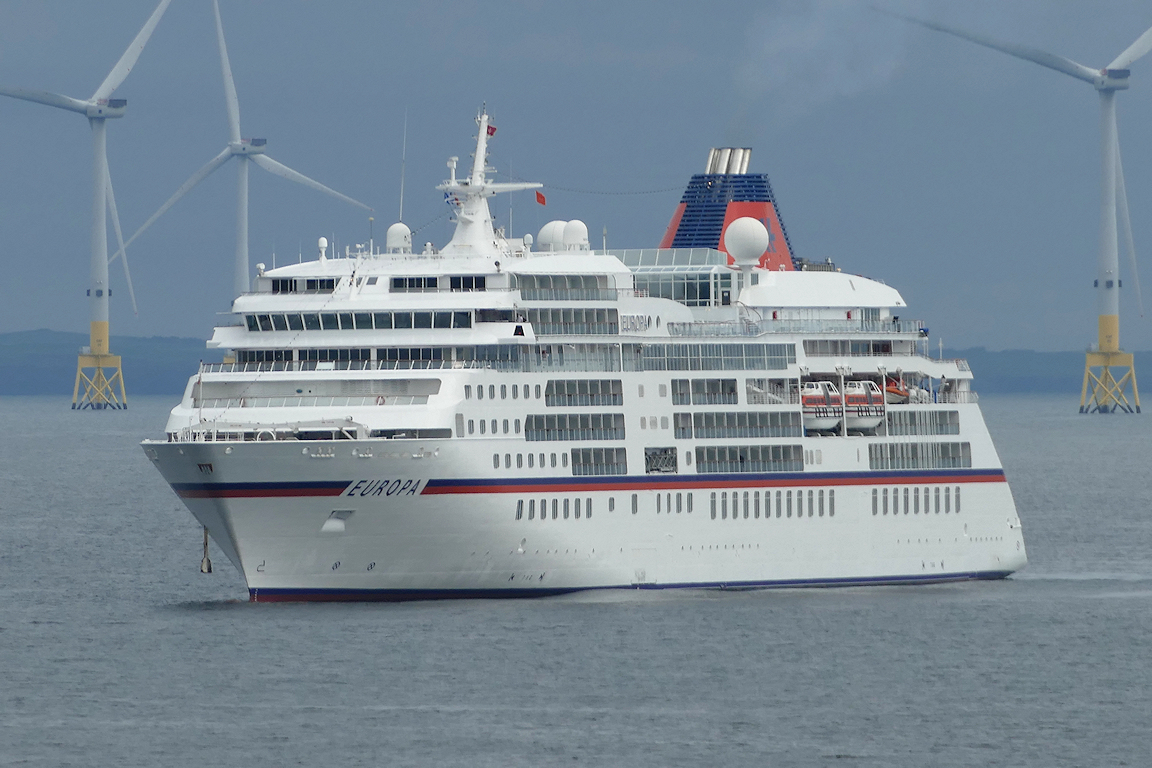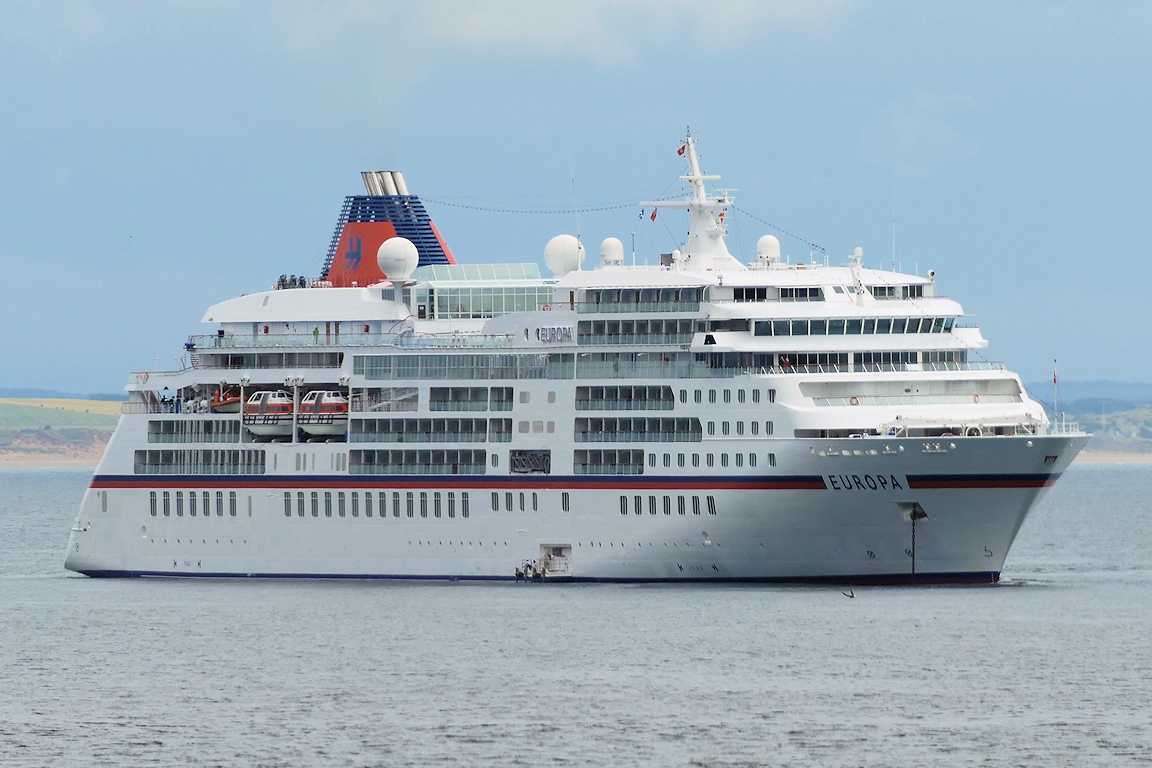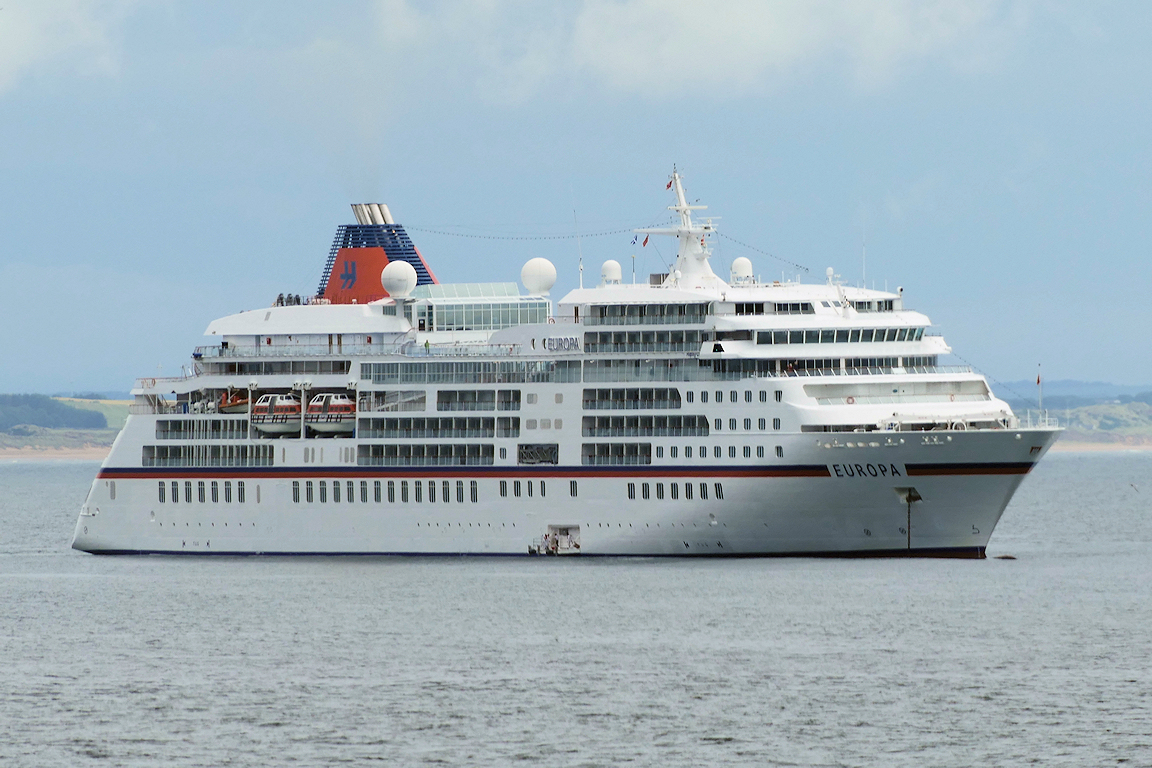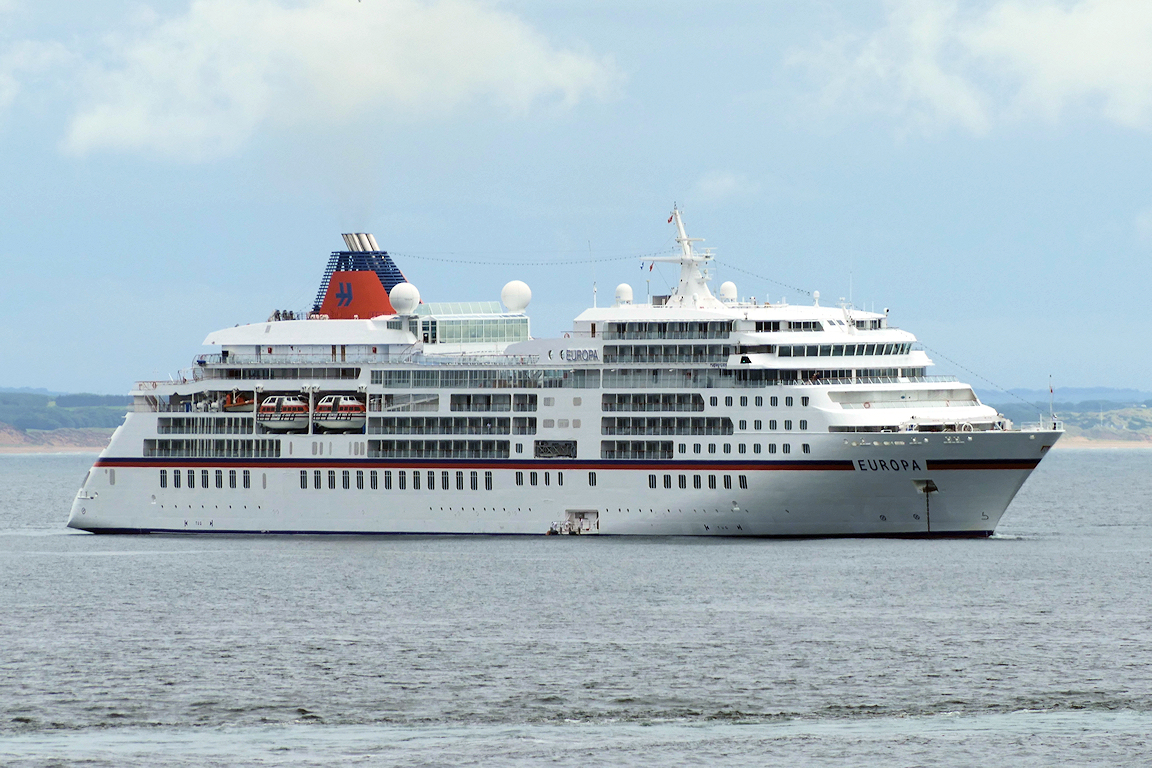 The Hapag-Lloyd cruise ship EUROPA arrives and anchors off the entrance.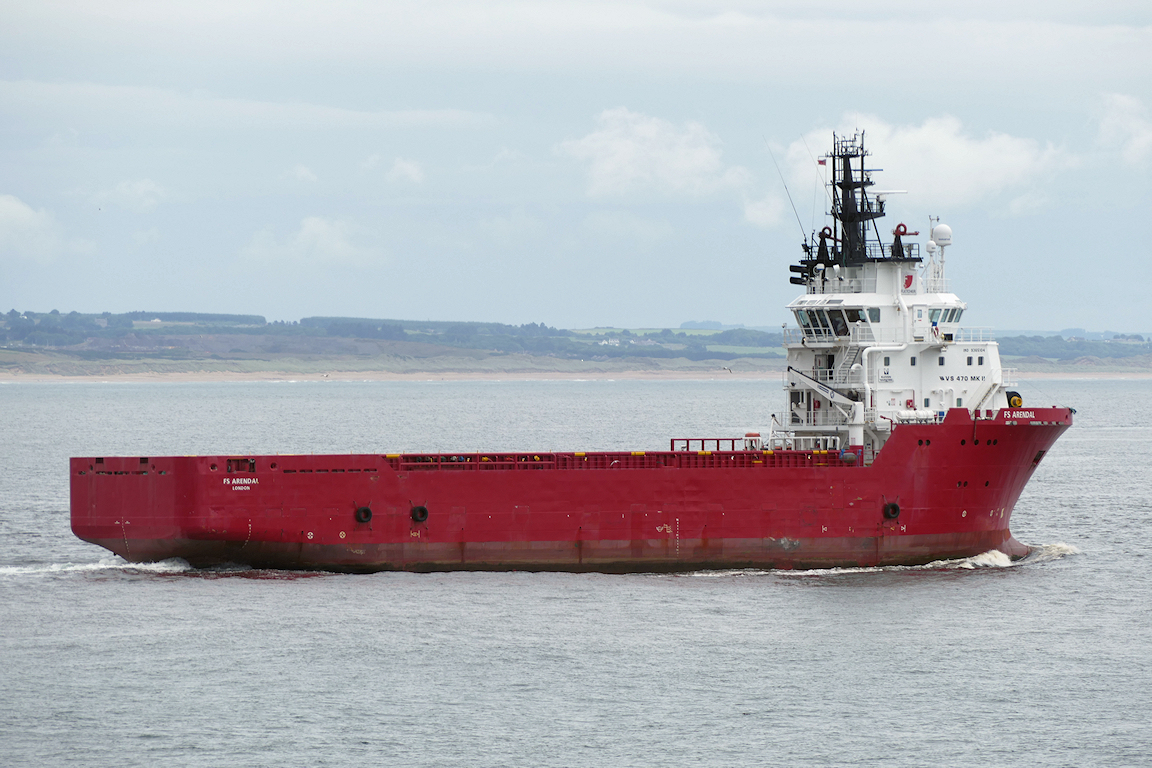 FS ARENDAL making a trip out to the bay before being due to return to drydock at mid-day.
Leaving at 10:00, only 6 ships this morning, 3 new to me.
A quite reasonable few days, as expected a lot of previously photographed ships but 33 new ships, including the largest tug I've caught (SIEM RUBY). Strangely a lot of early morning movements, not a great deal around the high water times.