A look back at some of my favourite photos and notable vessels of the lockdown affected year.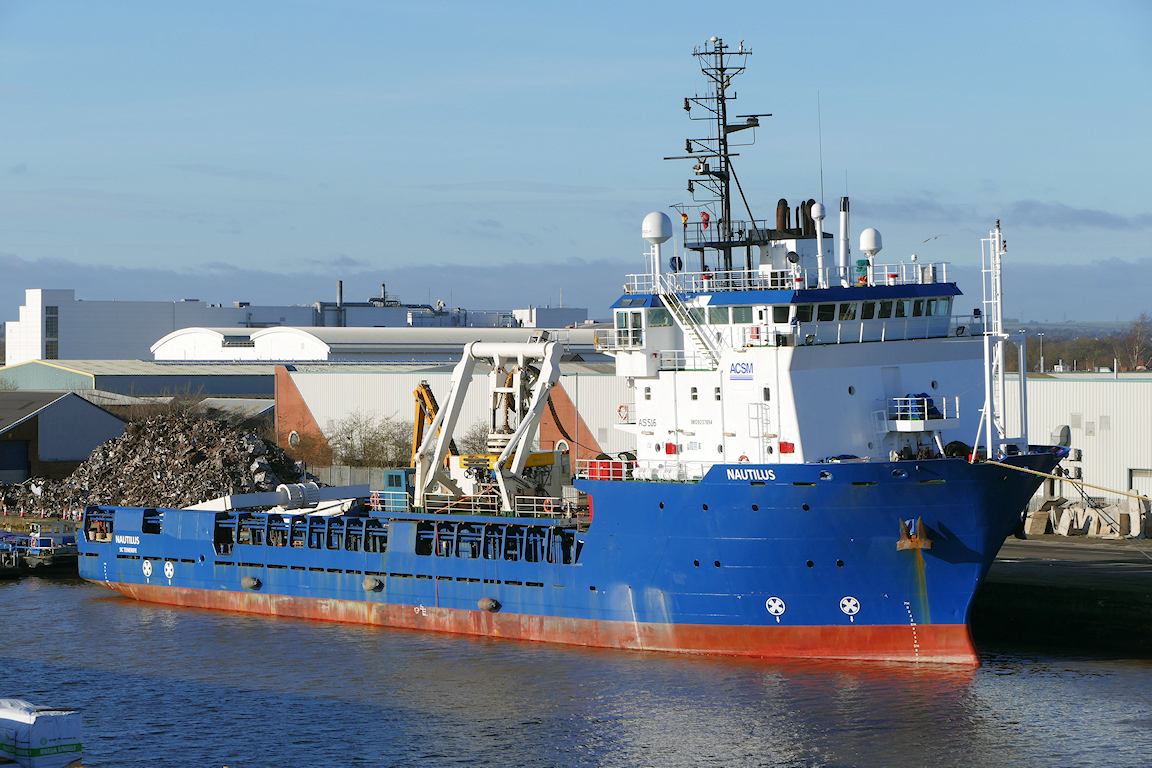 First ship of the year, the NAUTILUS in Albert dock.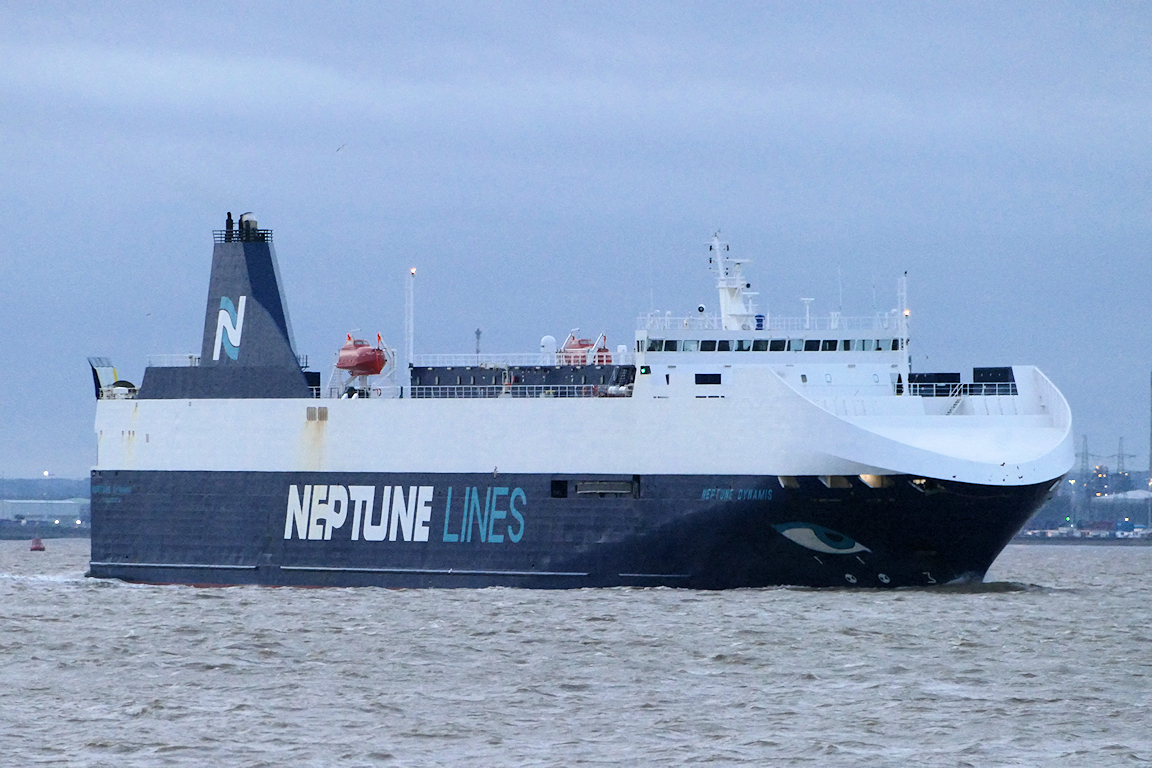 NEPTUNE DYNAMIS arriving King George dock on P&O relief duties.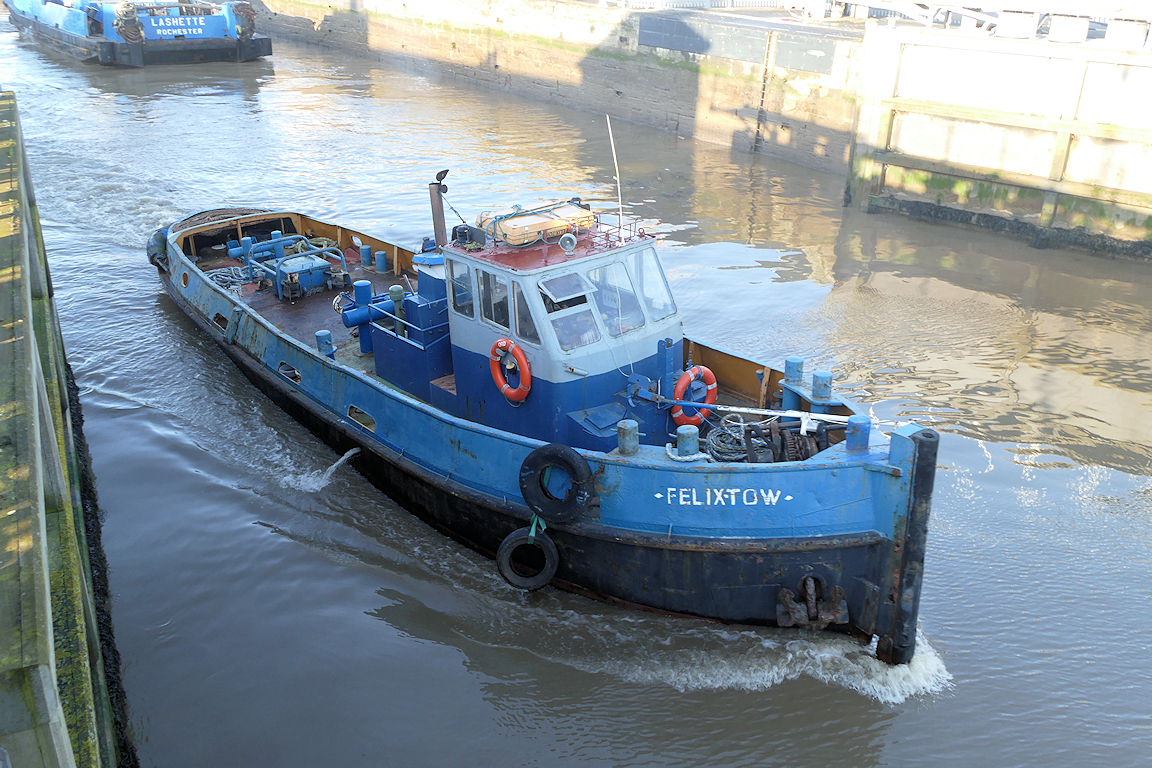 FELIX-TOW penning out of Albert dock.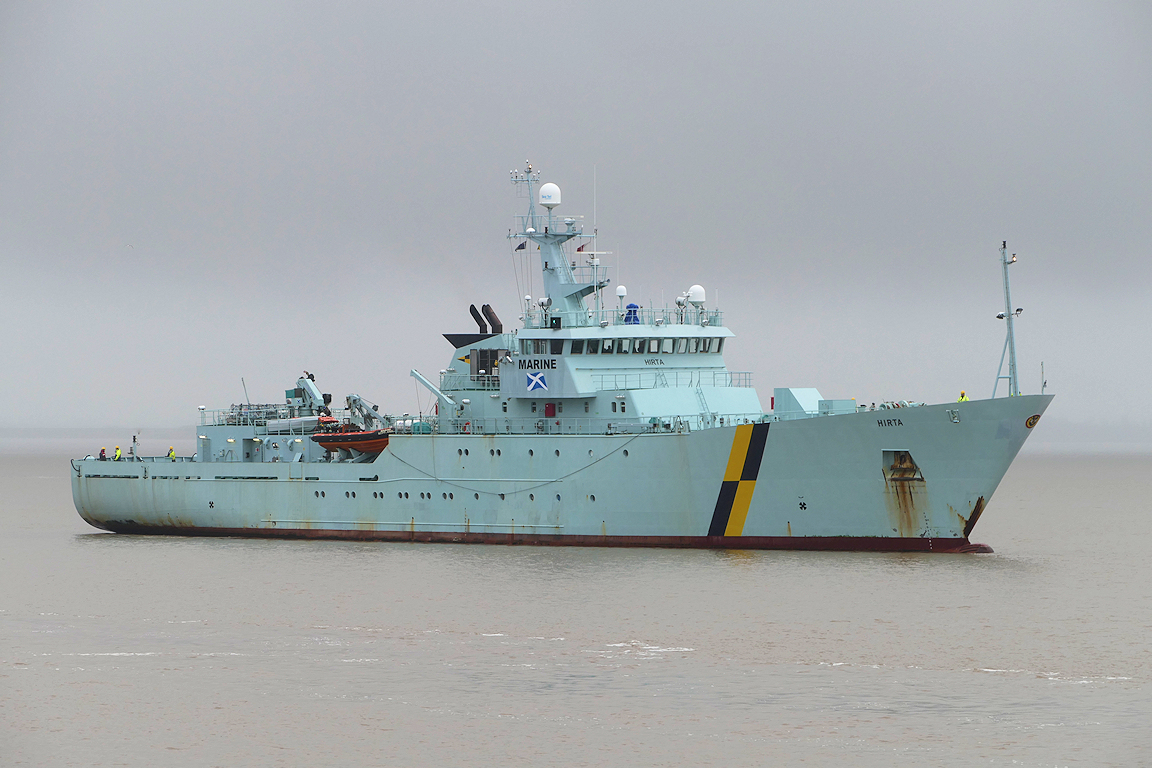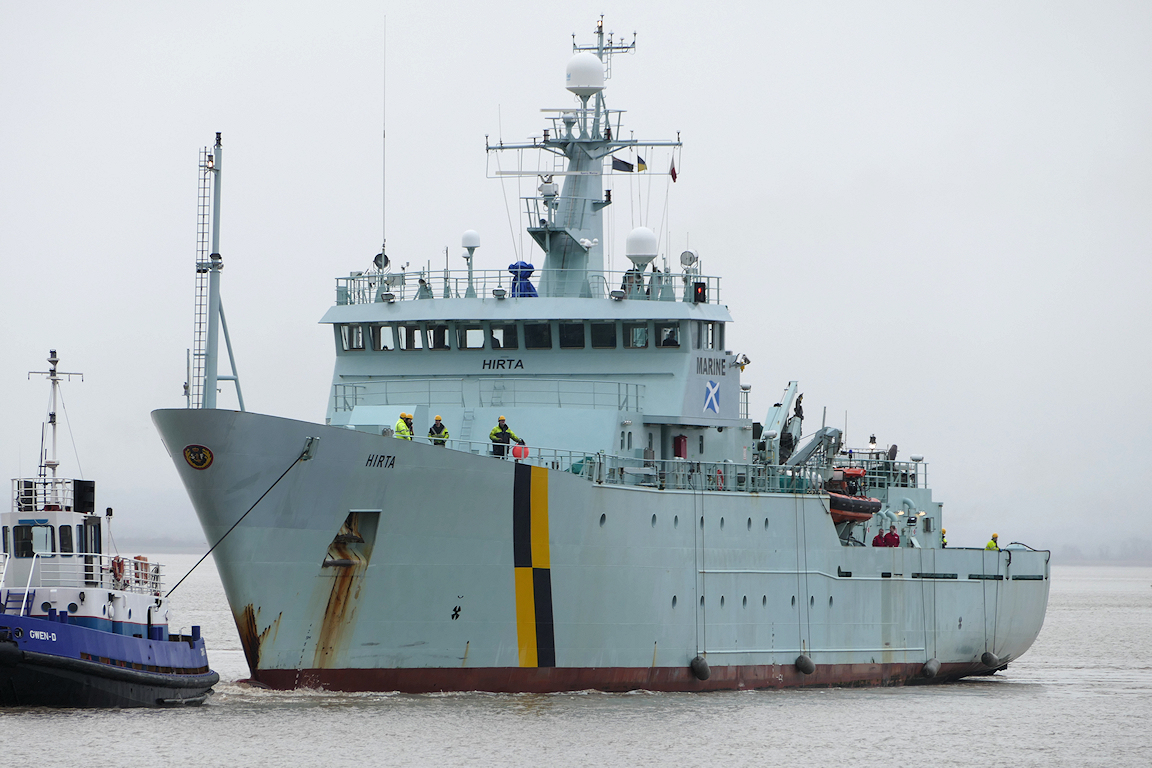 Scottish Marine's HIRTA arriving Albert dock.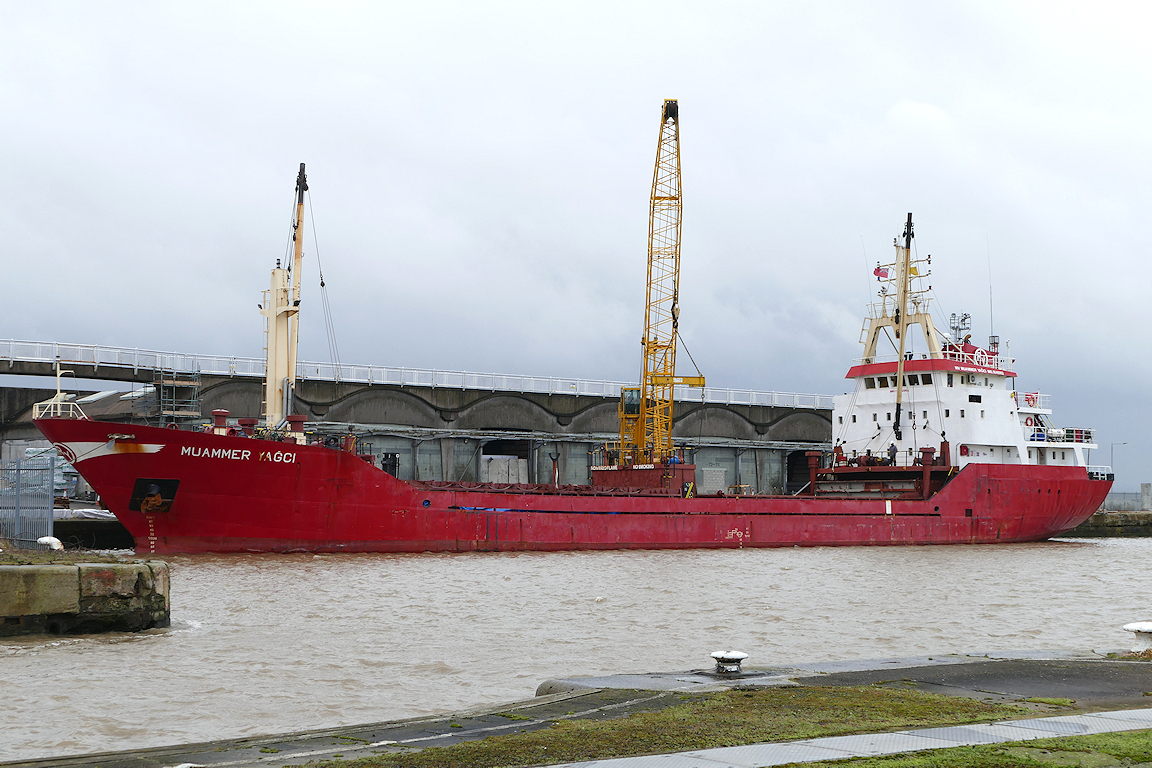 The Turkish coaster MUAMMER YAGCI discharging steel in Albert dock.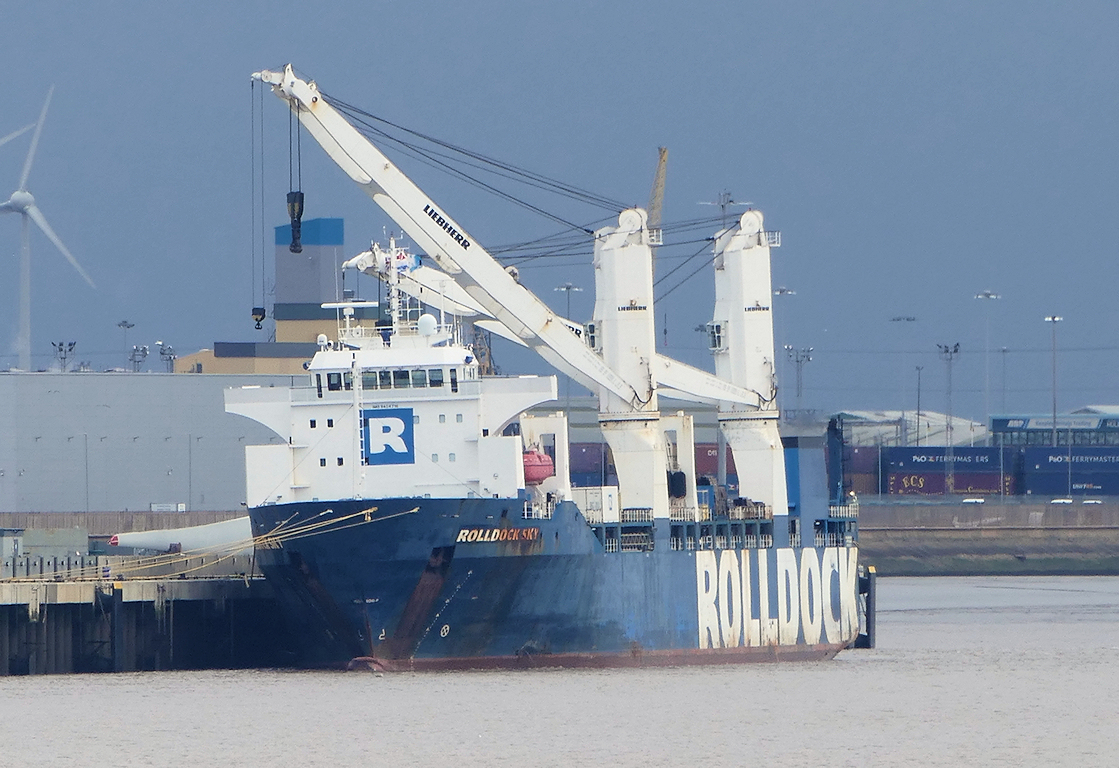 A very long distance view of ROLLDOCK SKY at Werner Quay taken from Albert dock.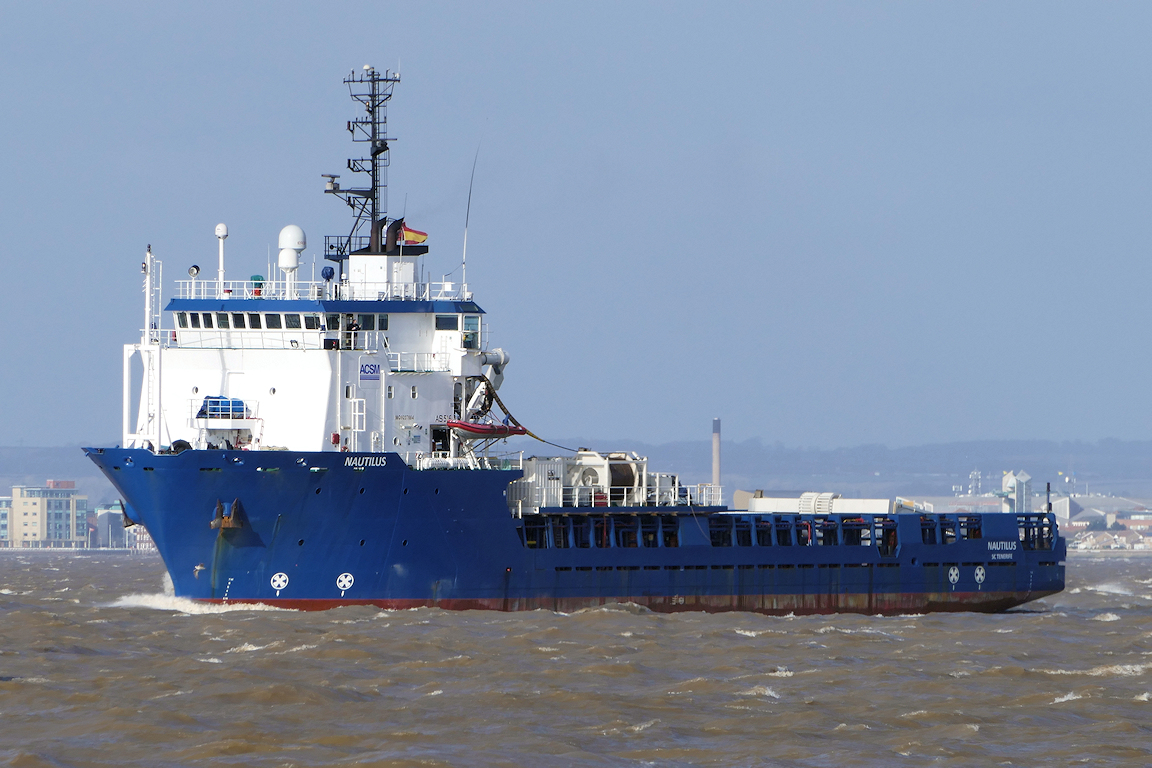 NAUTILUS passing Paull outward.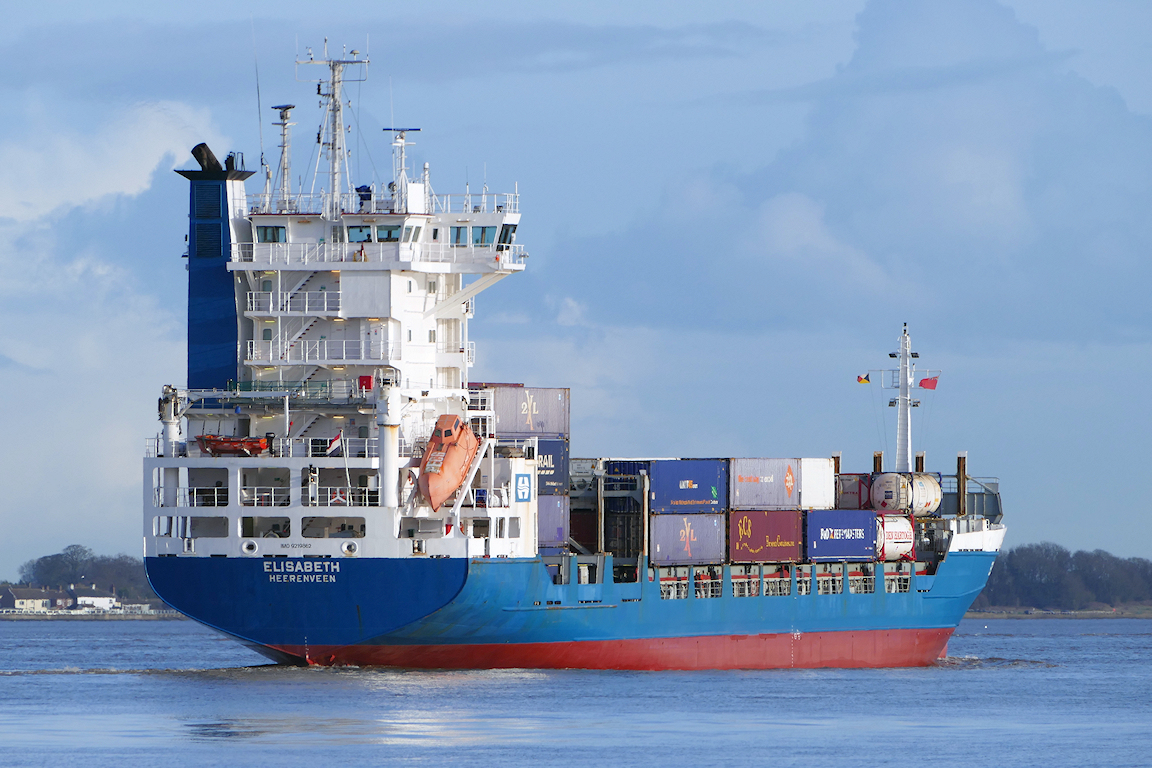 ELISABETH sailing from King George dock for Zeebrugge.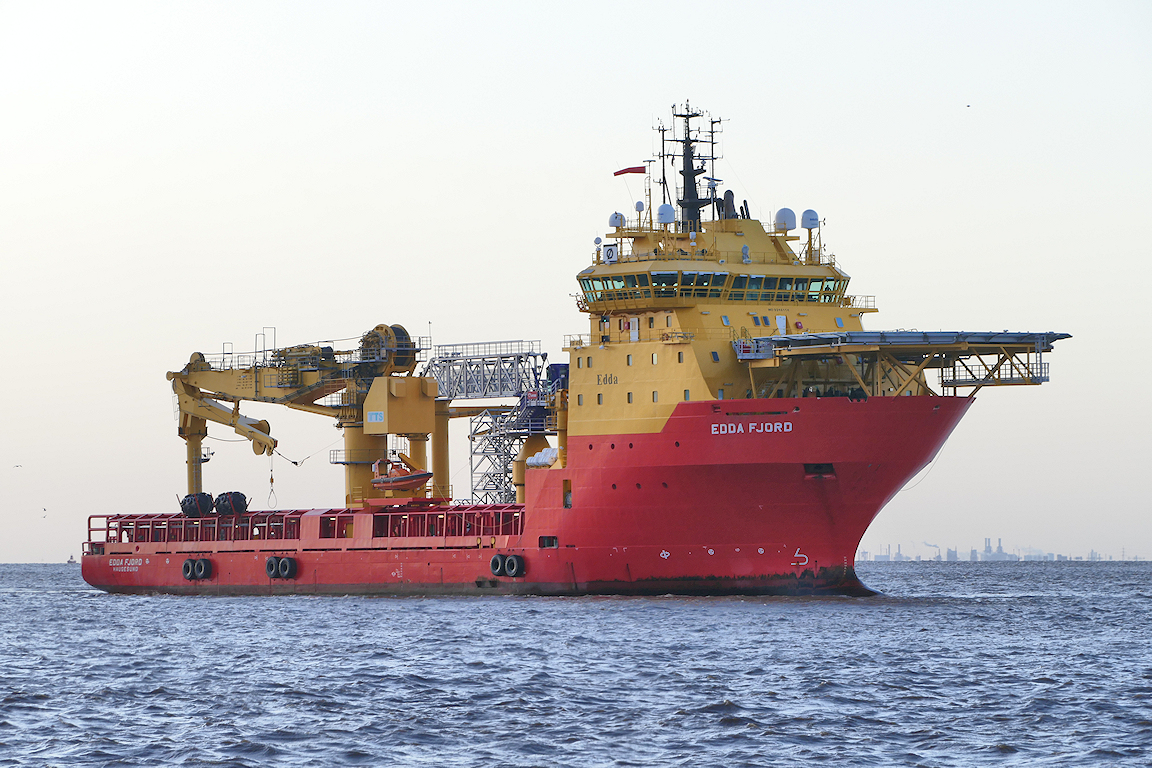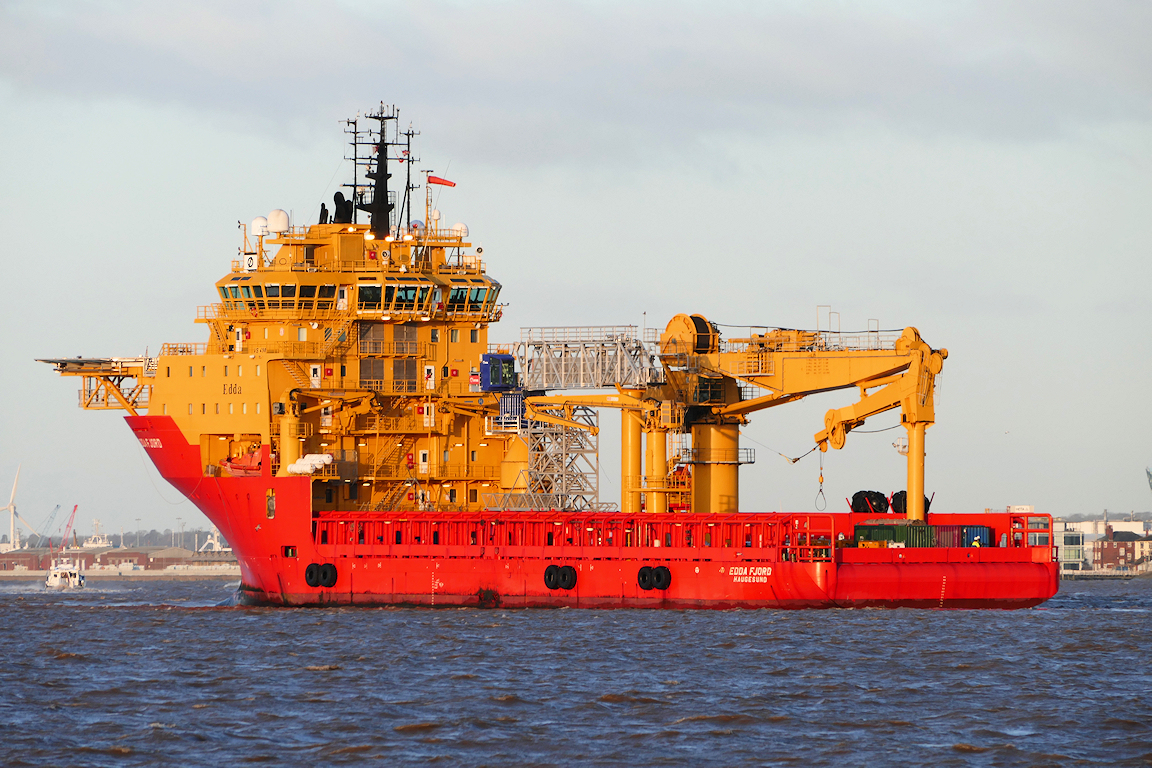 EDDA FJORD arriving at Alexandra dock from the North Sea windfarms.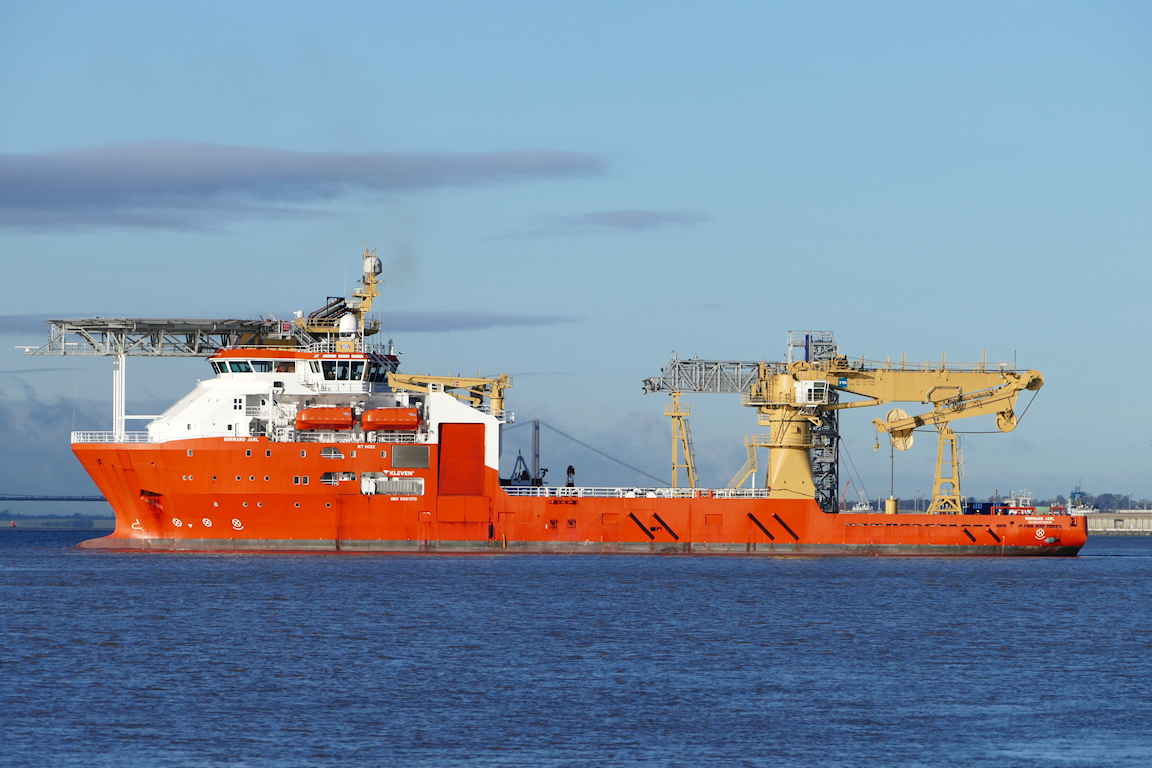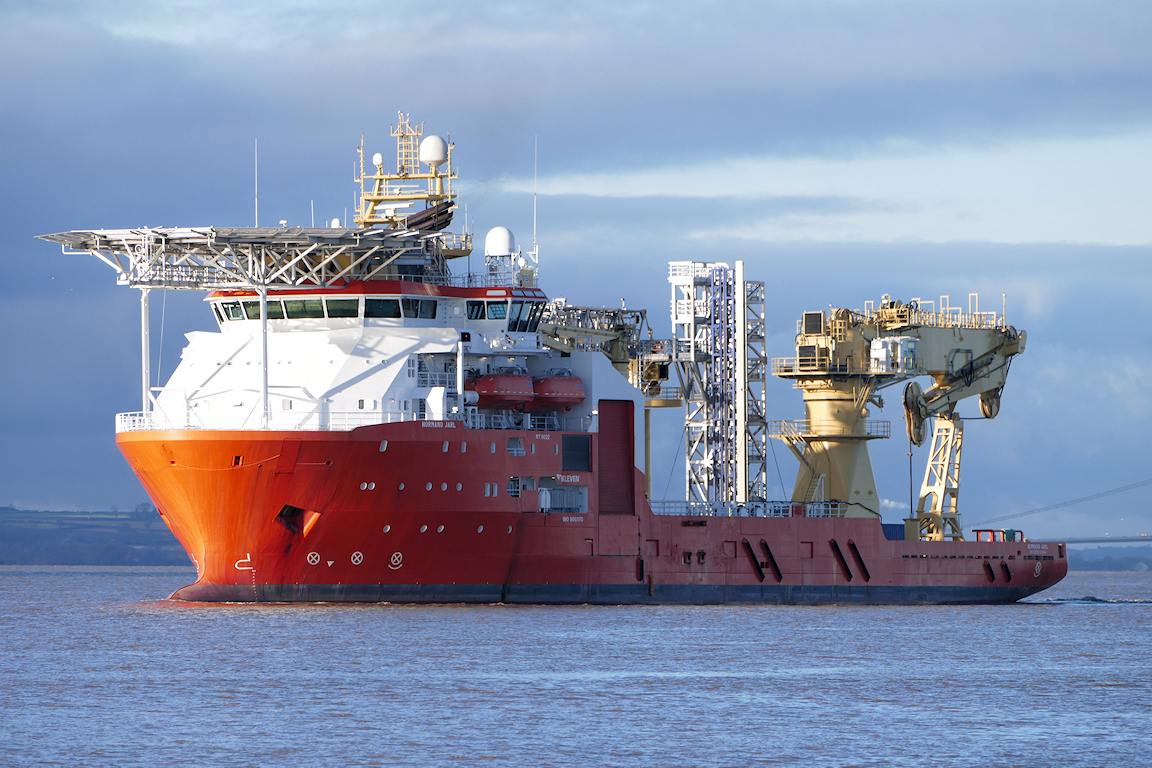 NORMAND JARL sailing from Alexandra dock.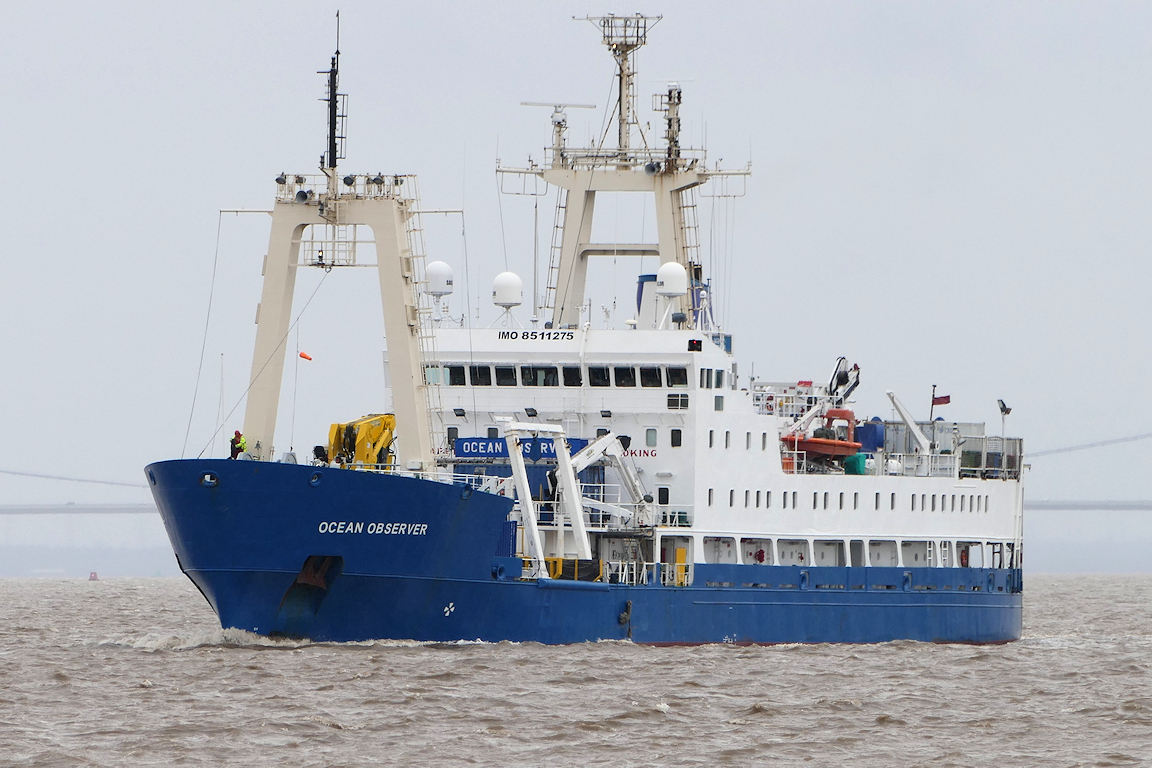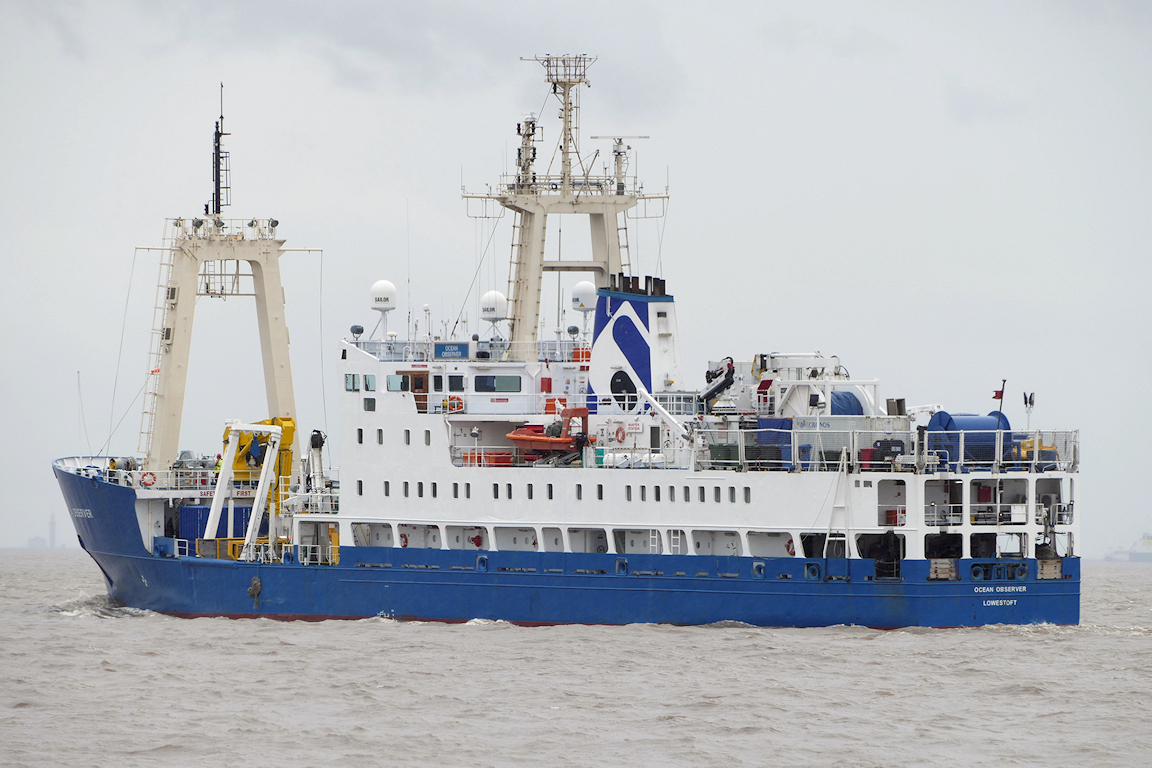 OCEAN OBSERVER passing King George dock outward.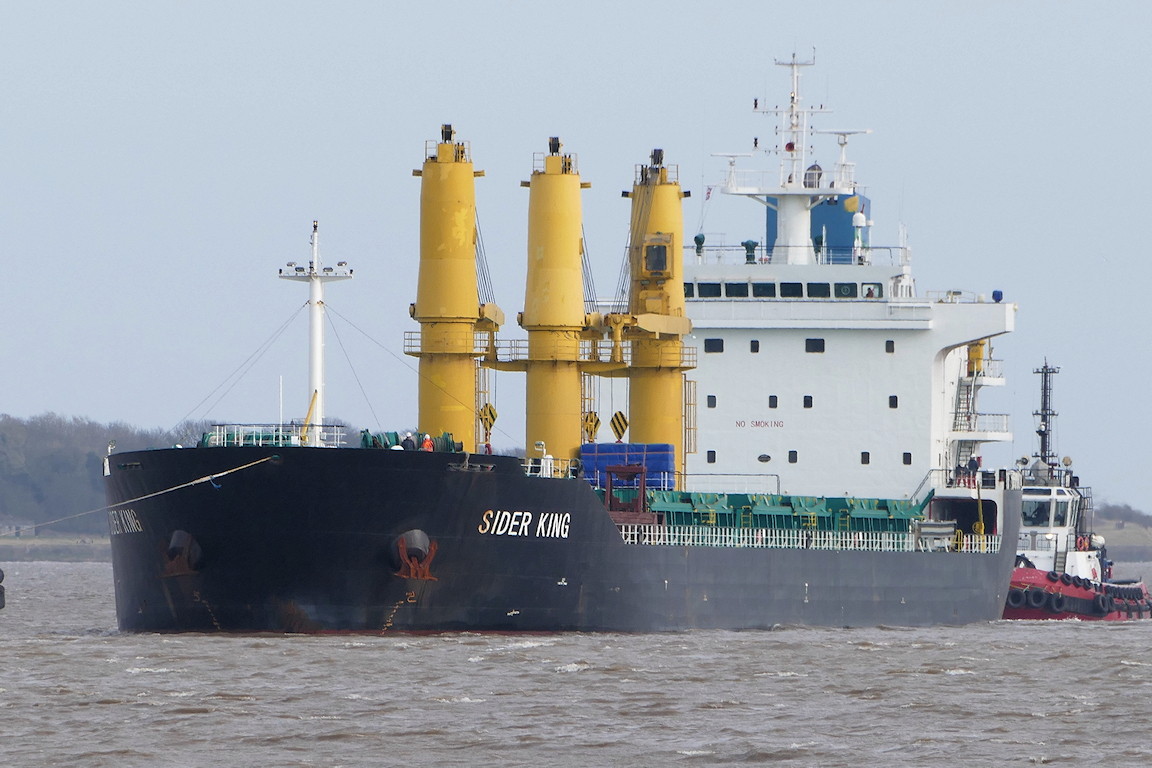 SIDER KING arriving King George dock with cement.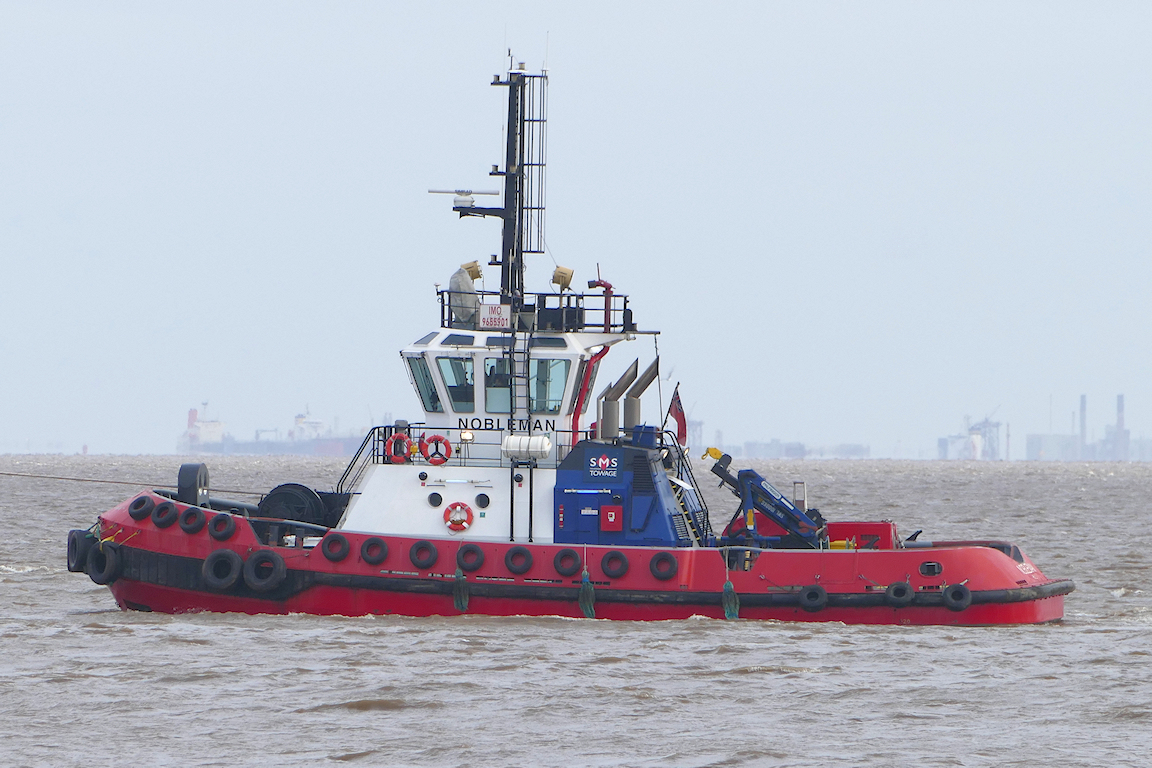 NOBLEMAN working as stern tug.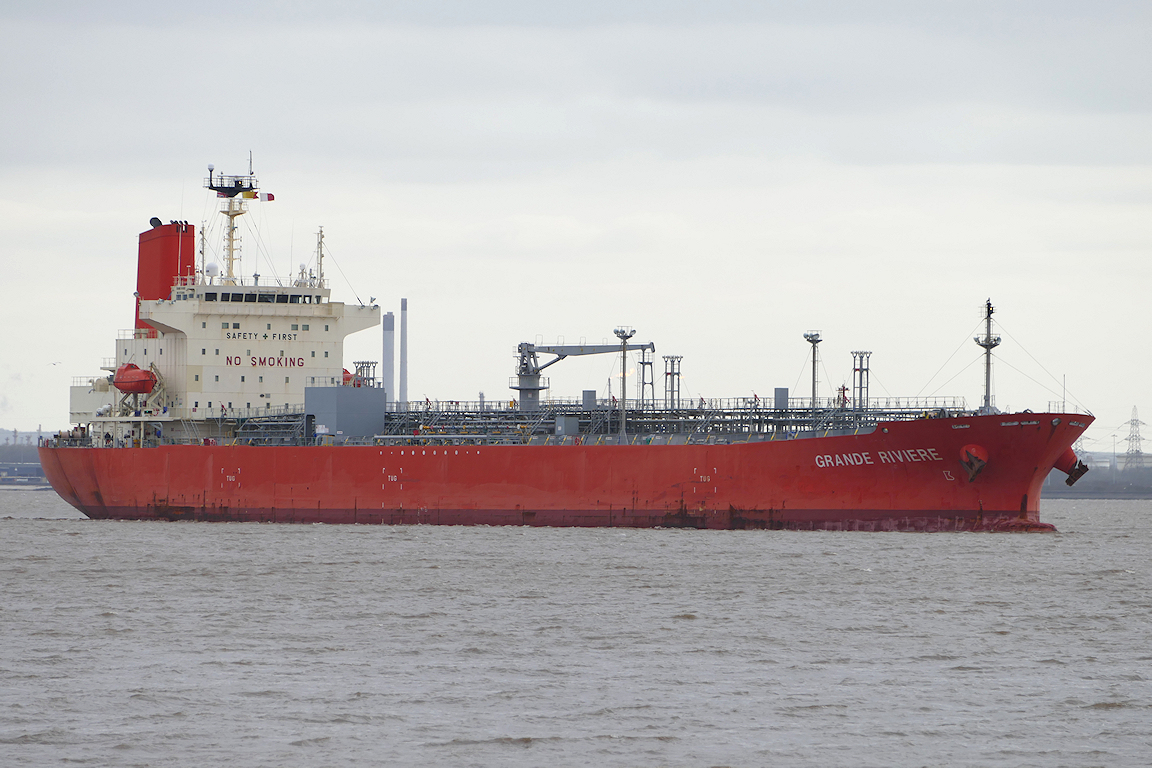 GRANDE RIVIERE passing Paull for Saltend.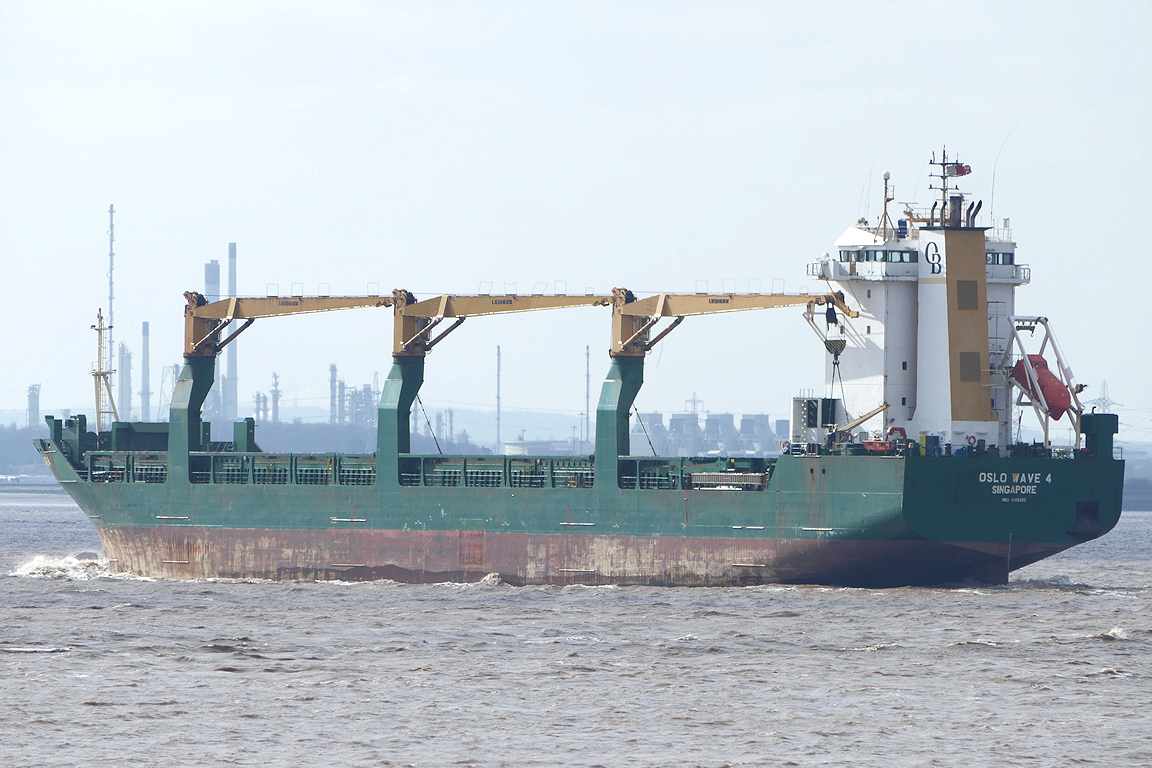 OSLO WAVE 4 outward from King George passing Paull.
This was the last ship photo on 22nd March – lockdown kicked in and my photographic locations were sealed off to public access. The next photos were taken 16th May, access still restricted but I was able to get to a point where some photography was possible.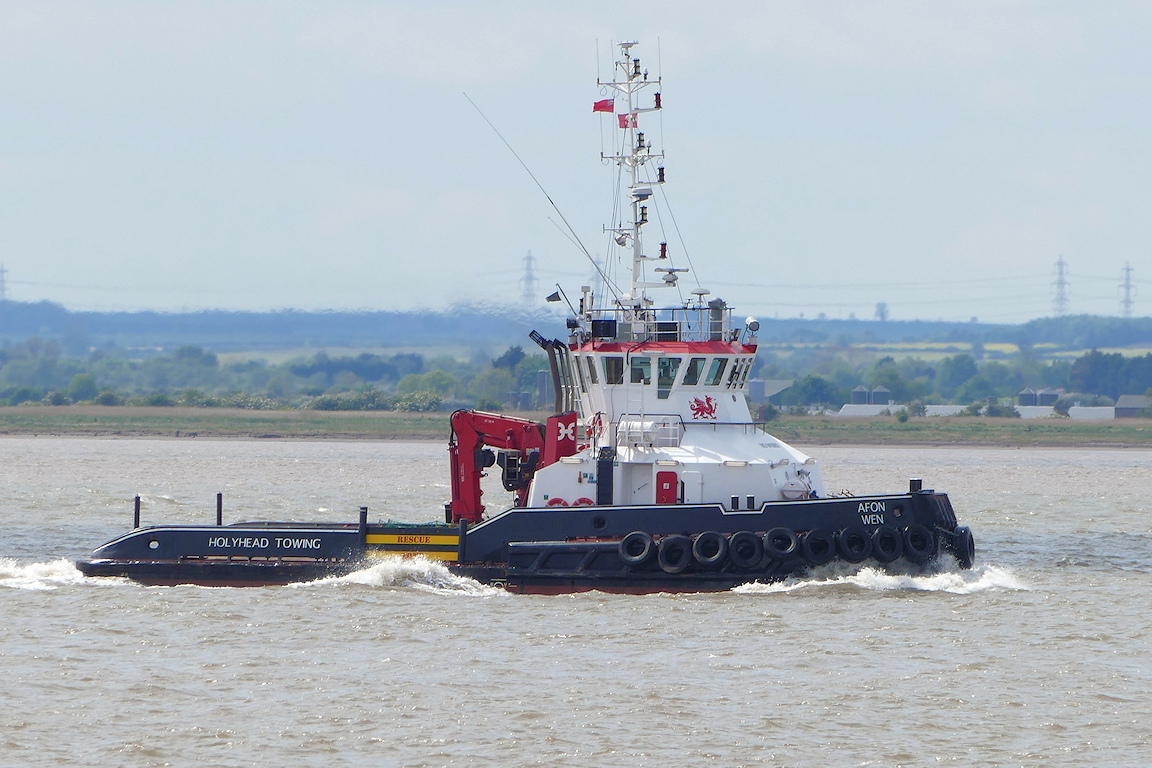 AFON WEN charging in past Paull.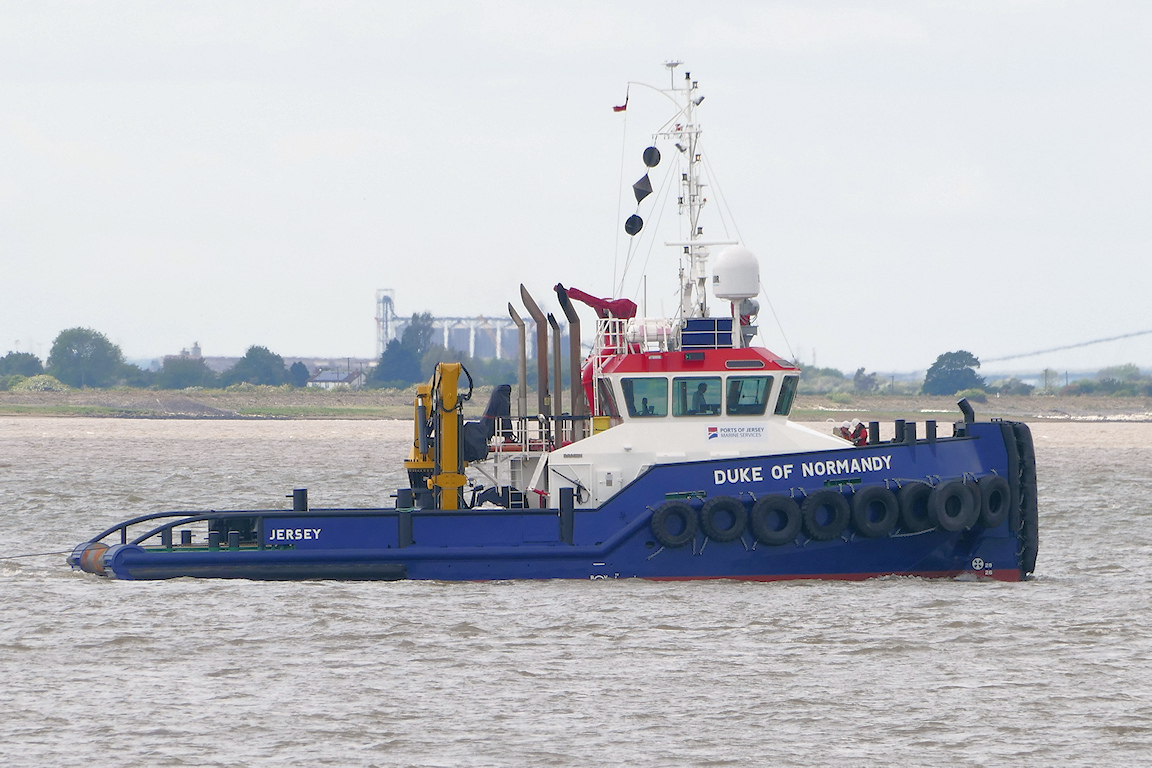 The Jersey based DUKE OF NORMANDY passes Paull towing LASTDRAAGER 19.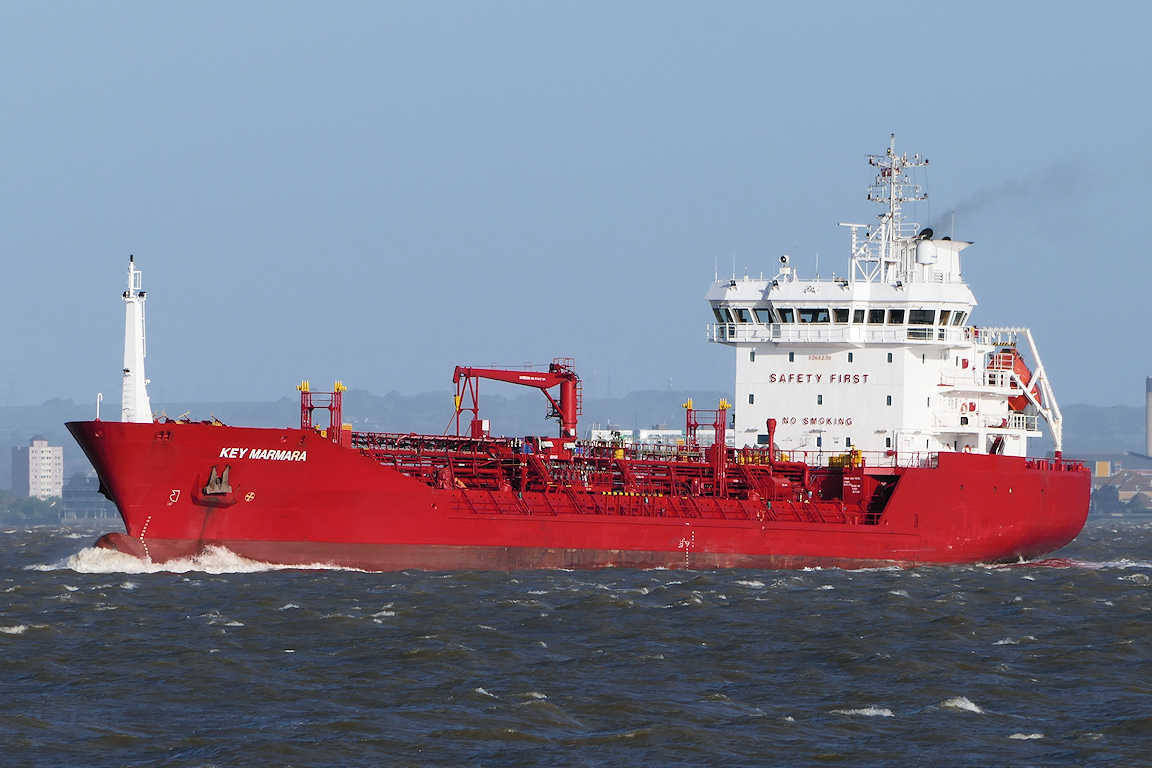 KEY MARMARA passes Paull outward from Alexandra dock.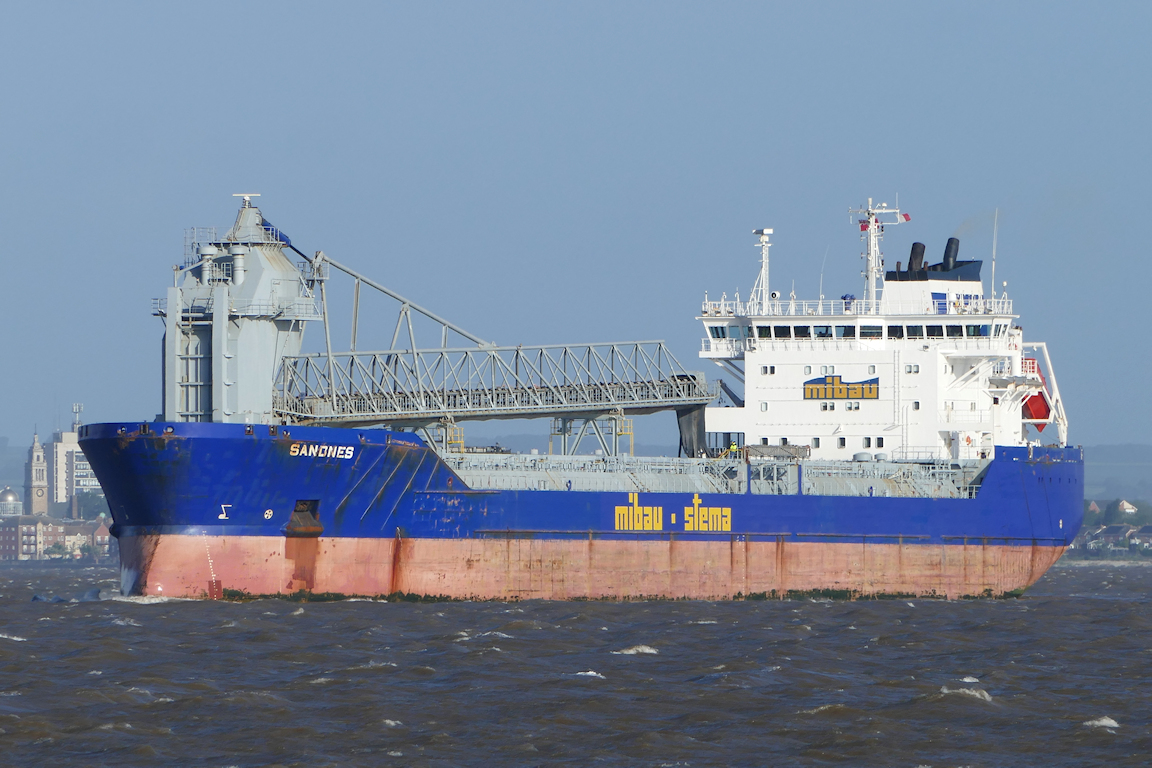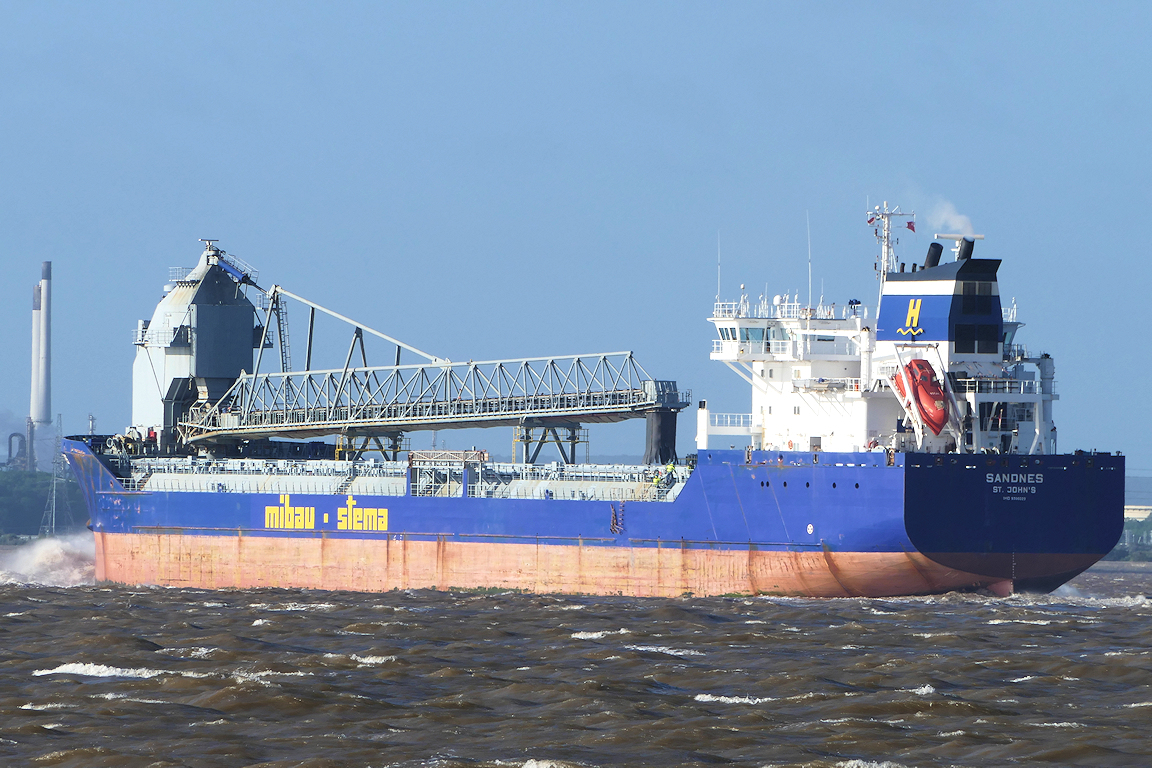 SANDNES outward from King George dock on a breezy morning.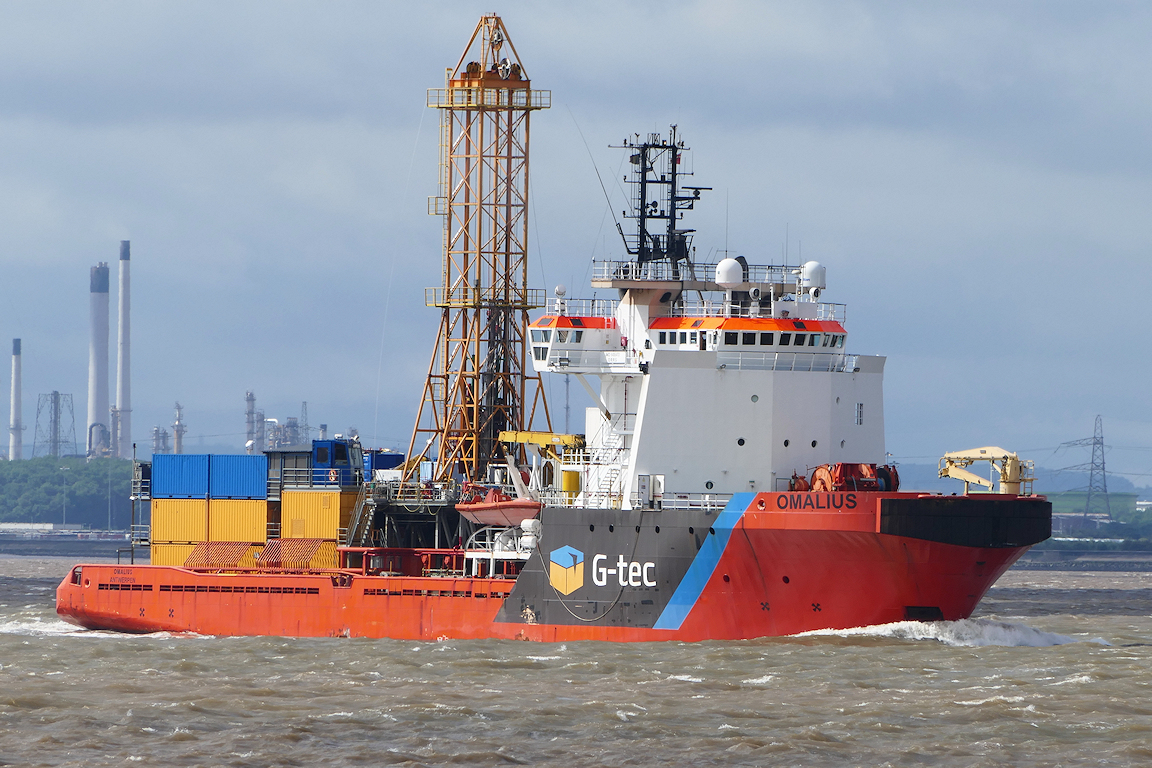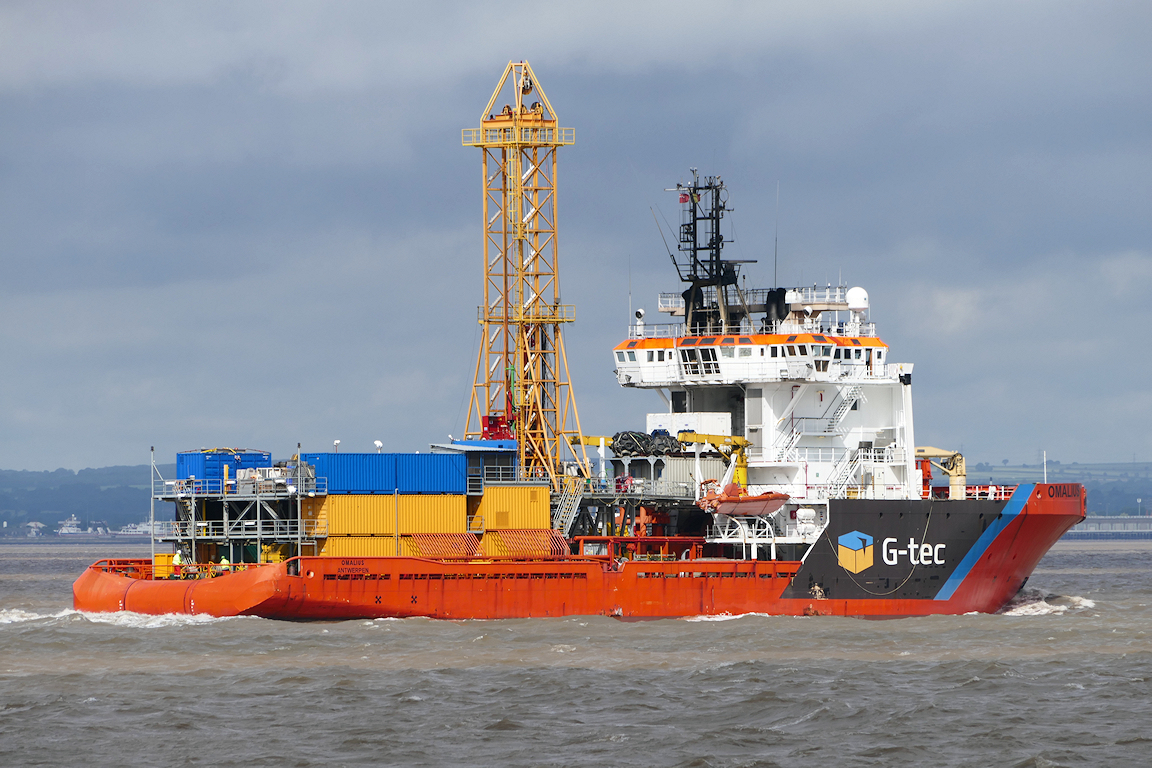 OMALIUS made a few trips in to King George dock, I was fortunate to catch her on a bright morning.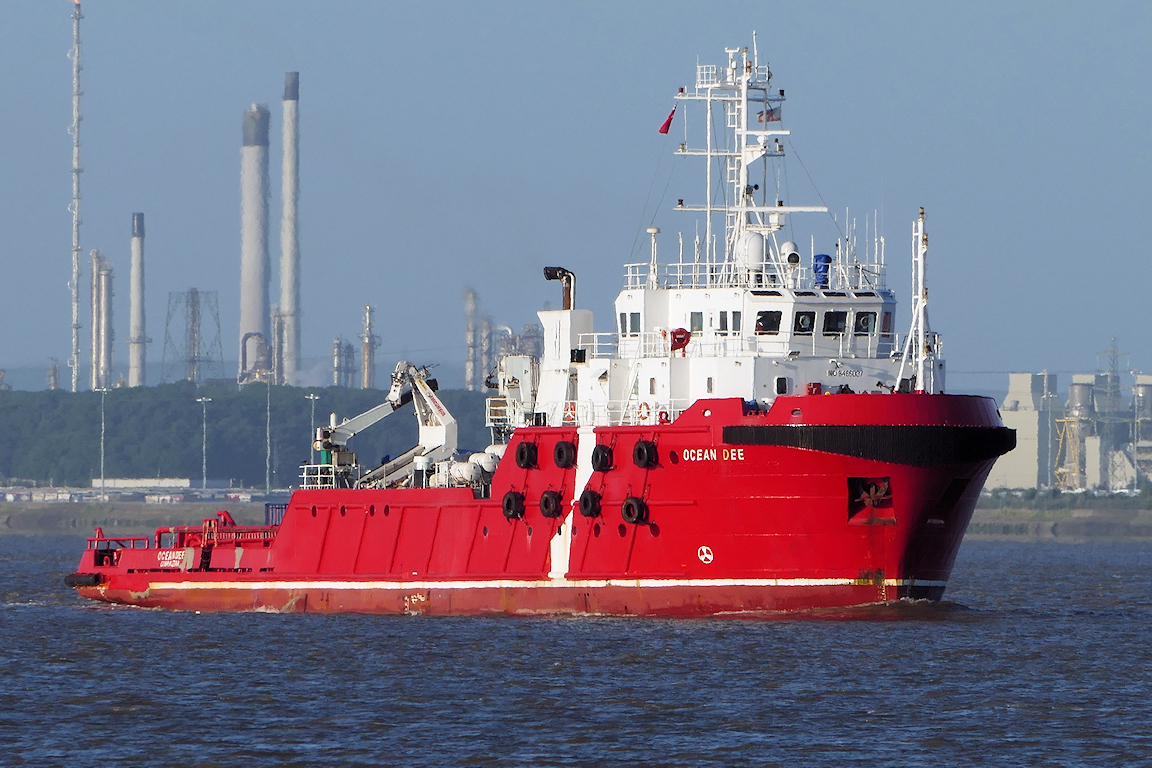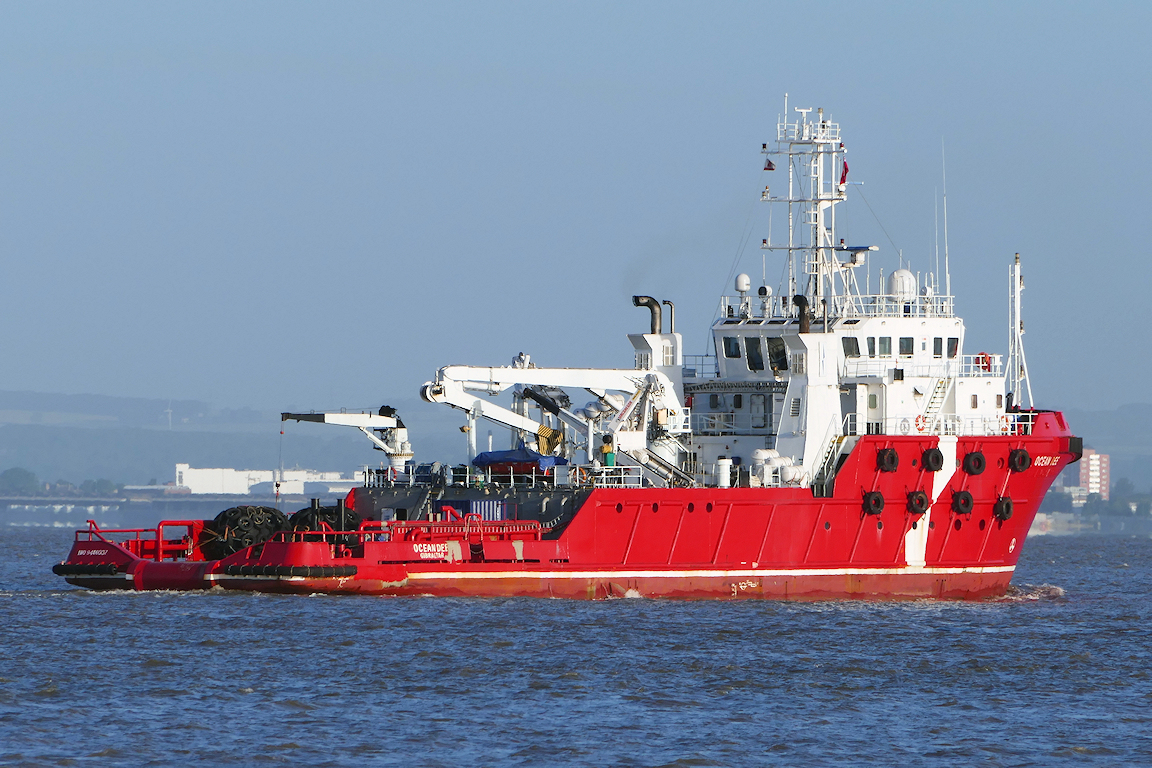 I was also fortunate with the OCEAN DEE, passing Paull inward.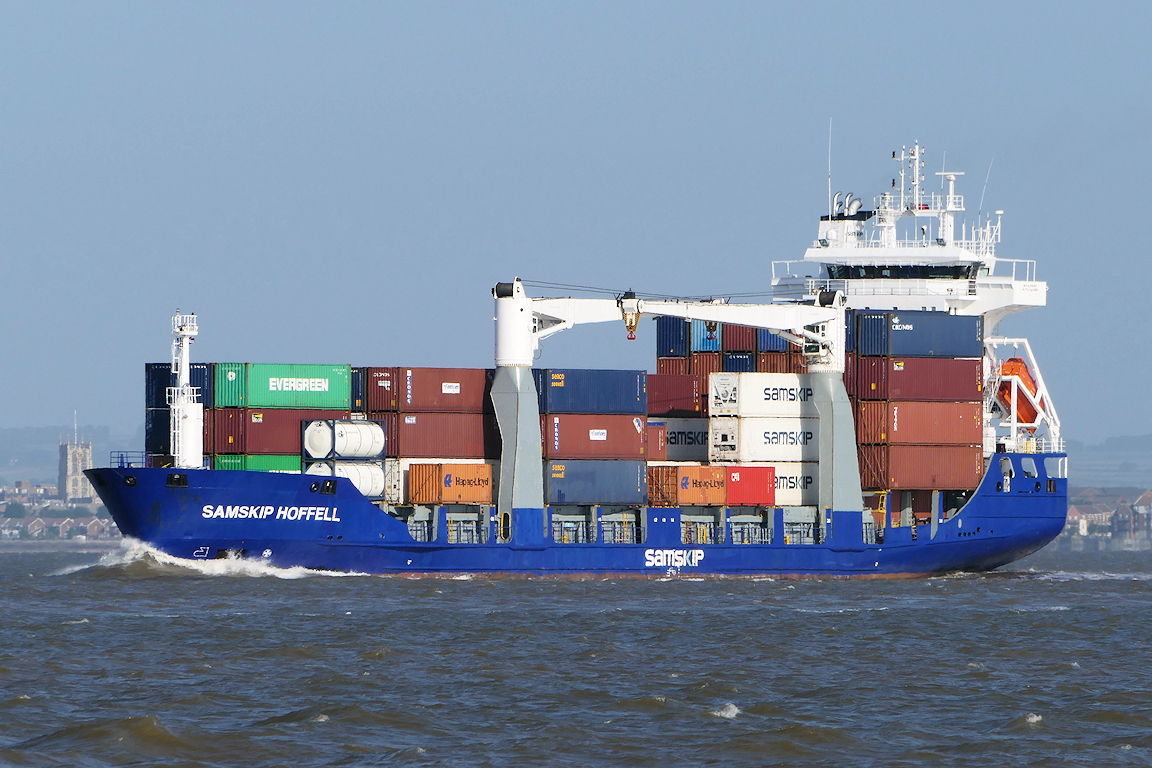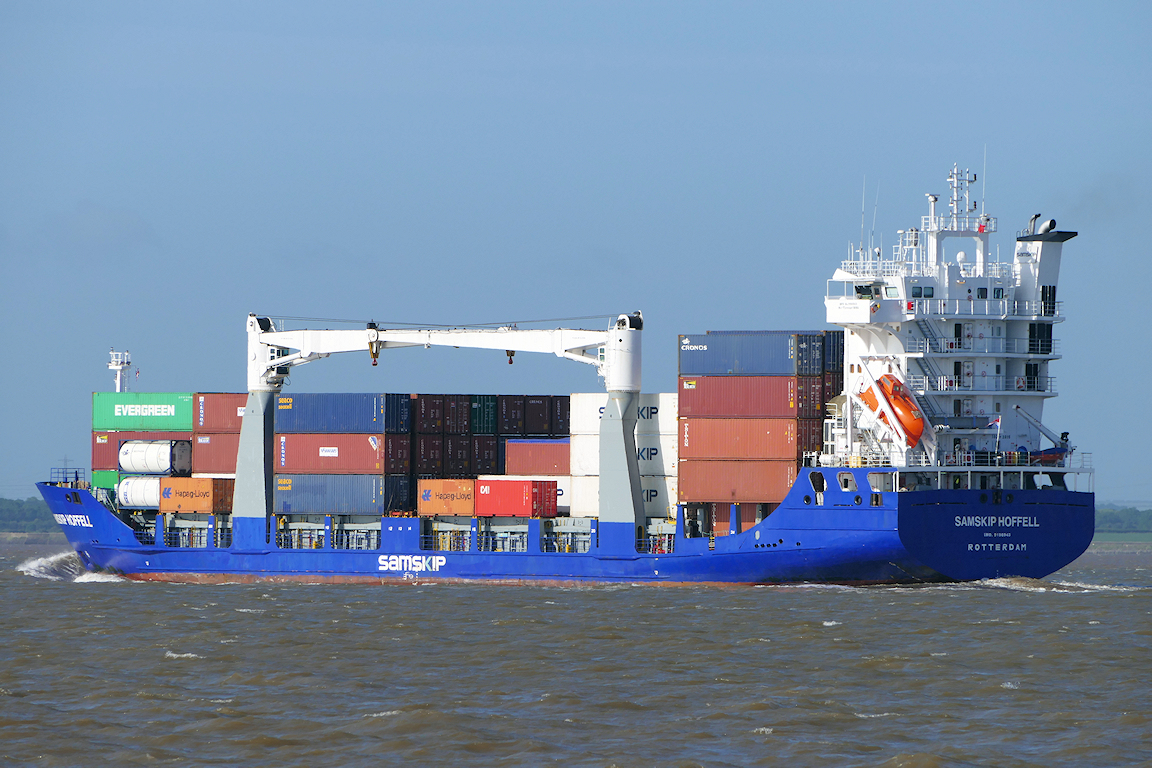 SAMSKIP HOFFELL makes regular visits to Hull direct from Iceland.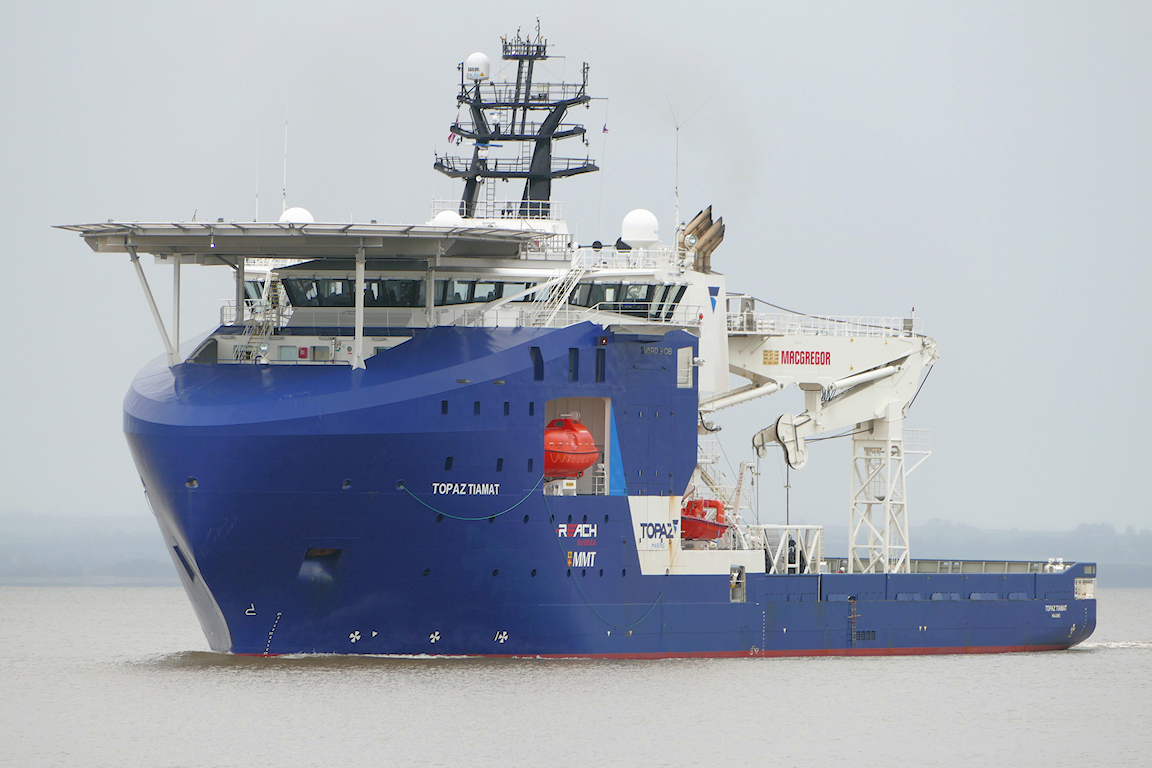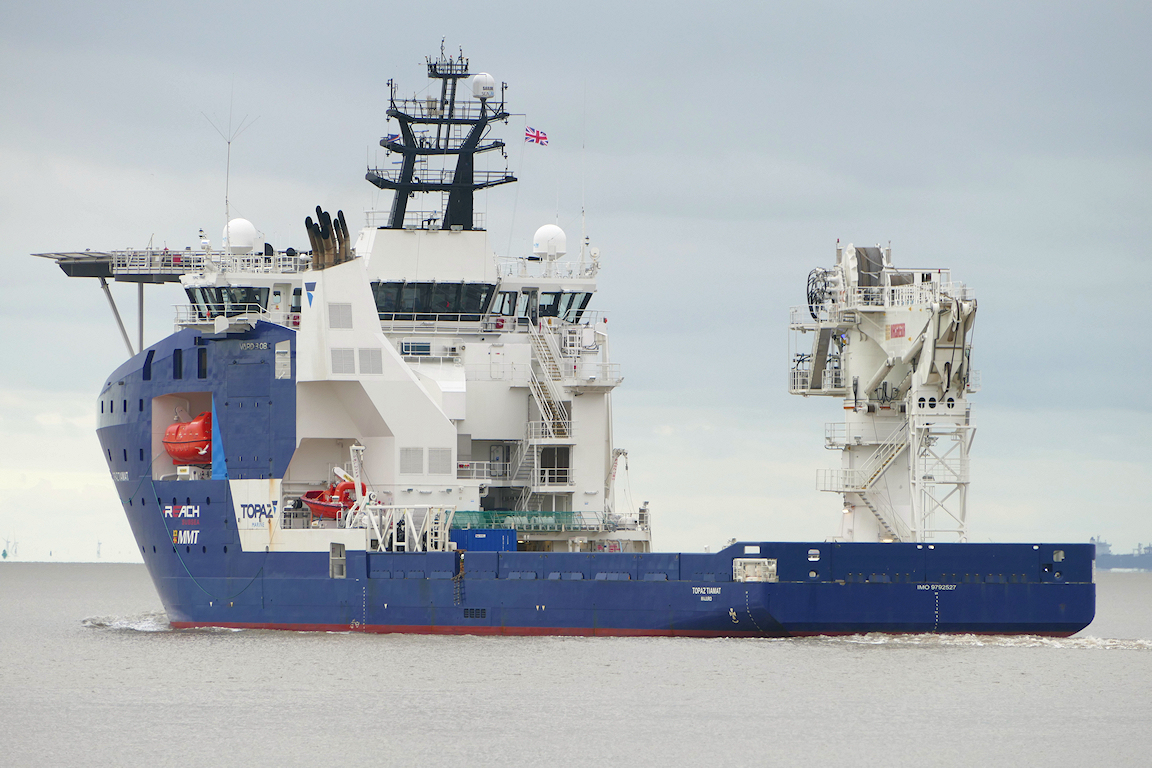 Another distinctive vessel engaged in wind farm duties, the TOPAZ TIAMAT seen passing King George dock outward from Werner Quay.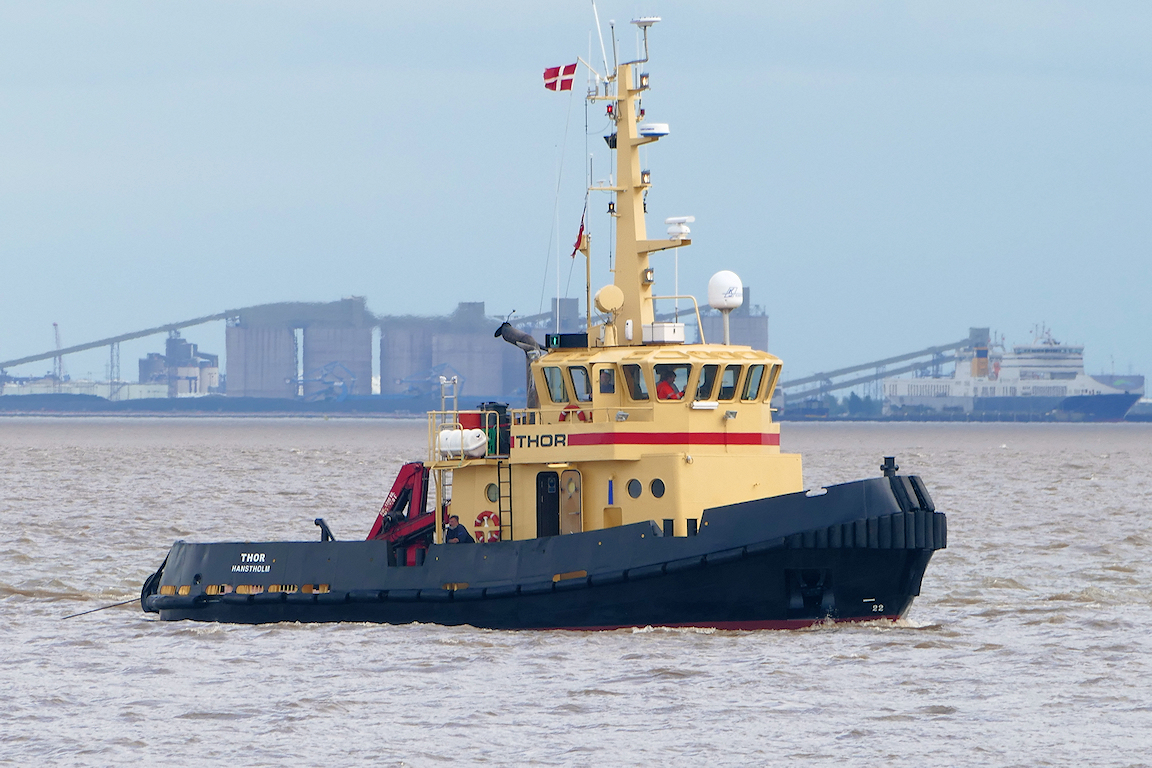 An unusual visitor, the small Danish tug THOR bringing floating pipeline in for Alexandra dock…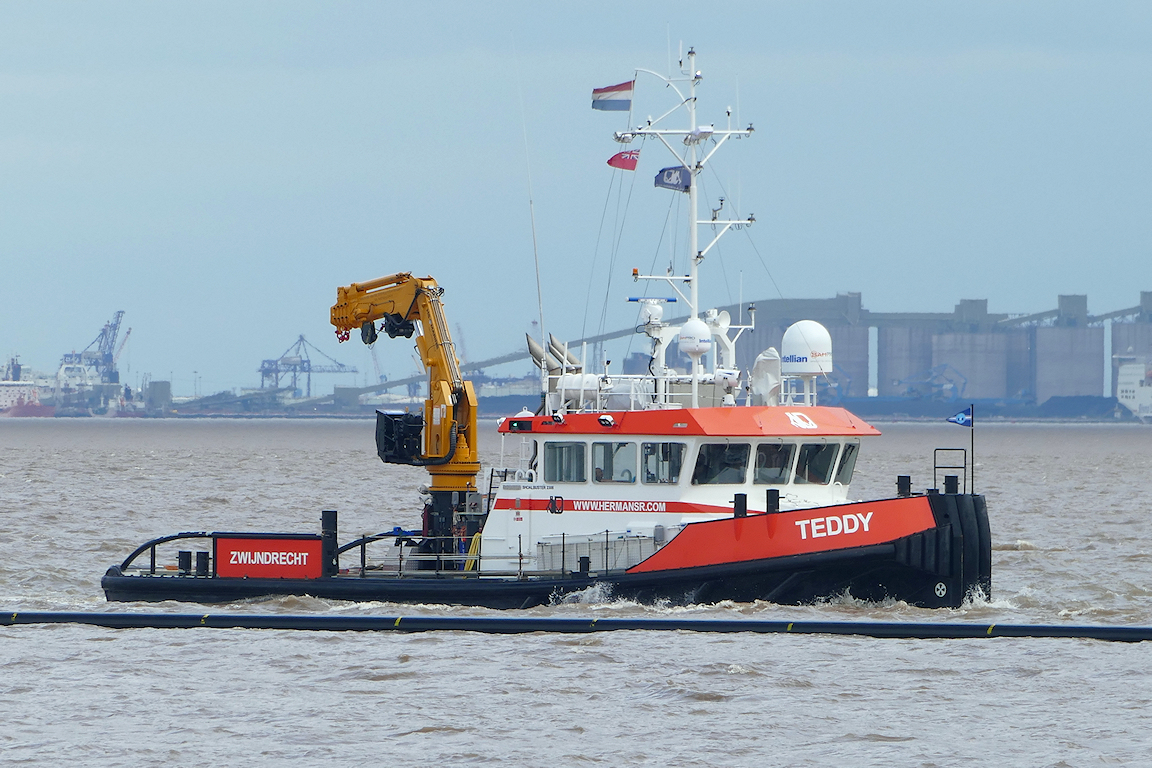 … with the TEDDY as escort vessel…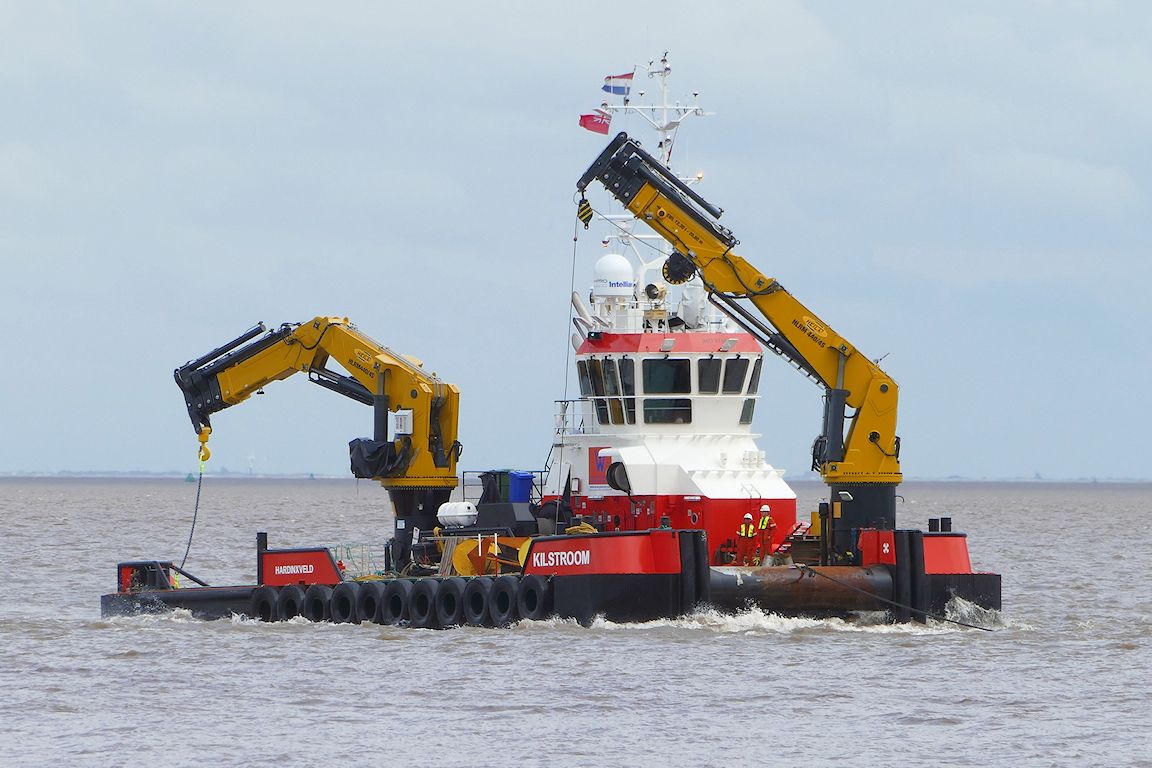 … and KILSTROOM as the stern tug.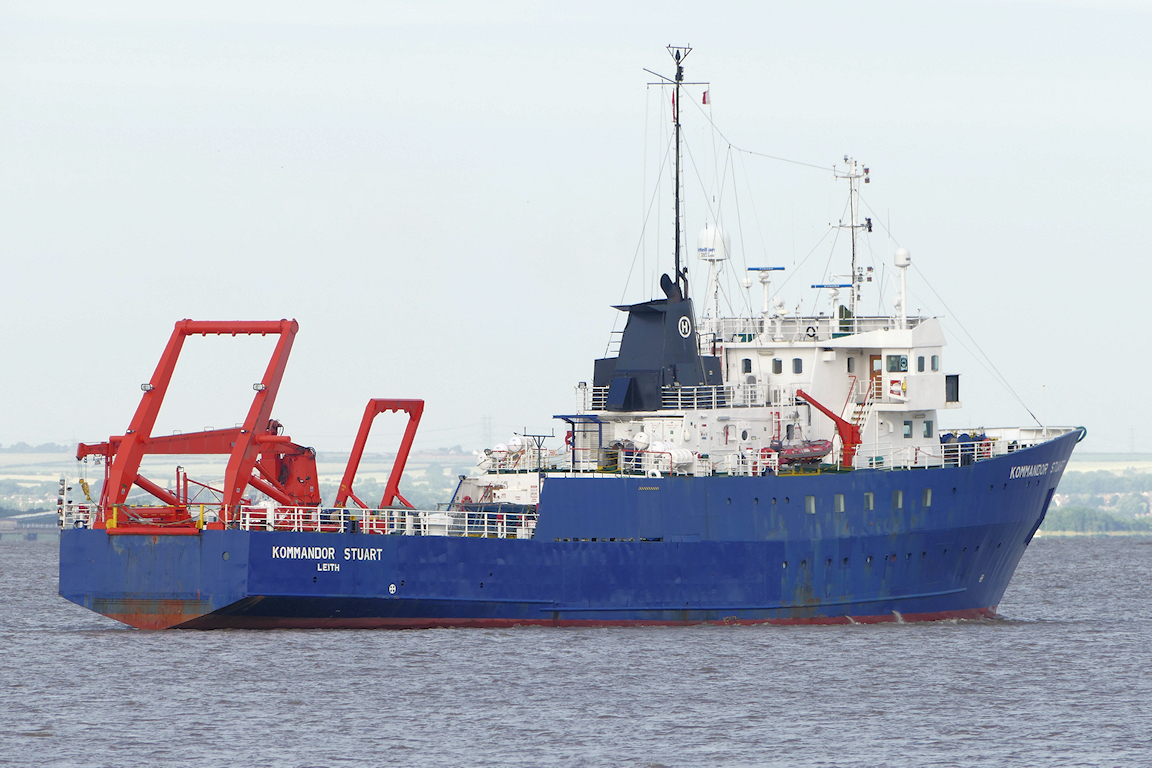 KOMMANDOR STUART sailing from King George dock to Albert dock.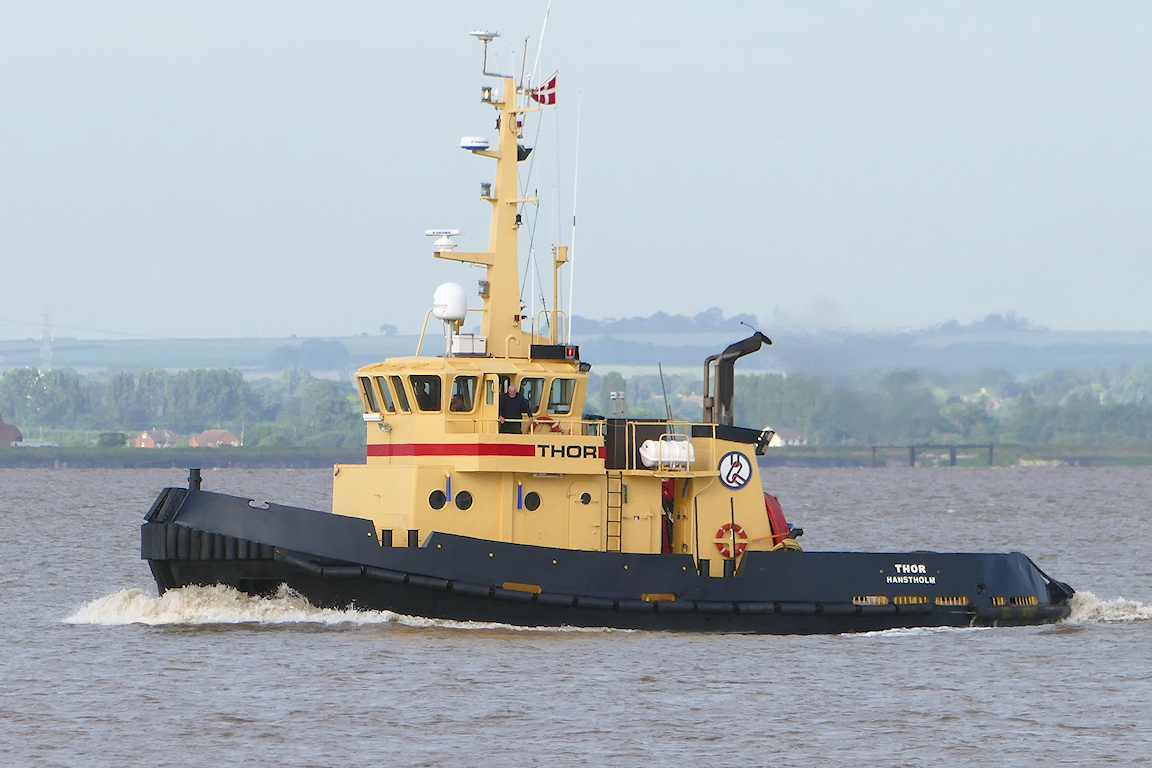 THOR sailing back to Hanstholm.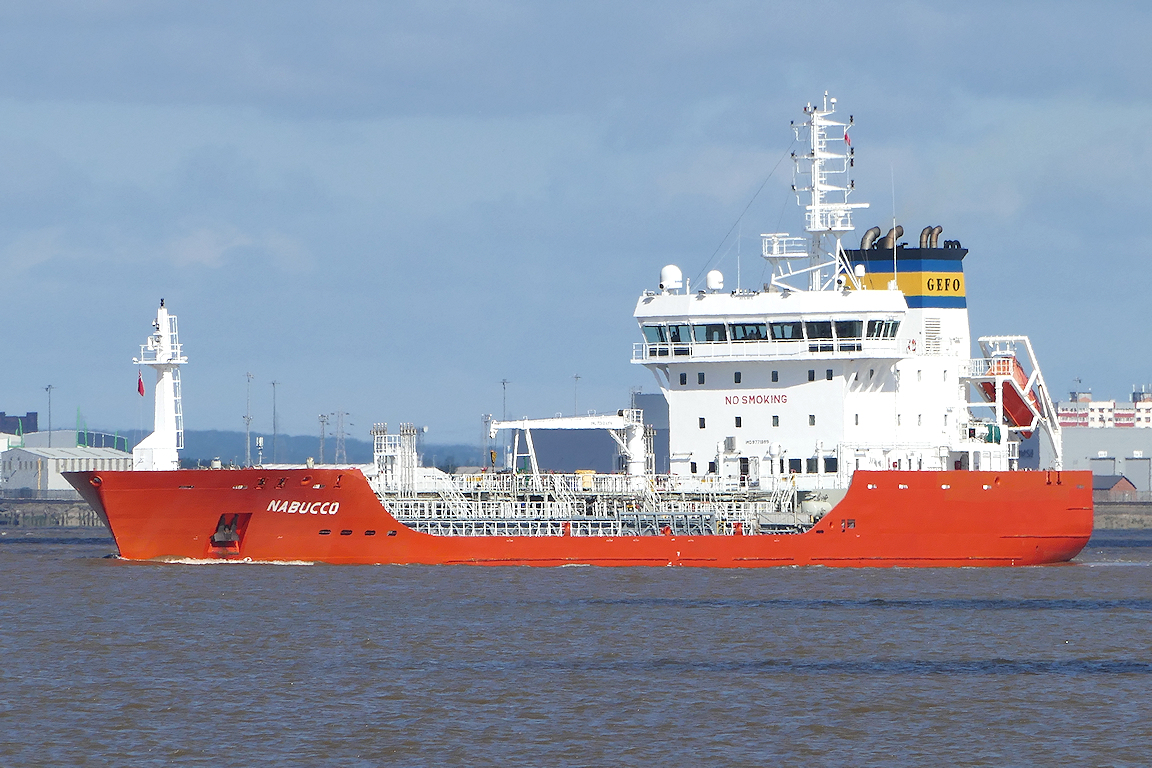 NABUCCO catching the morning light as she passes Paull outward from Saltend…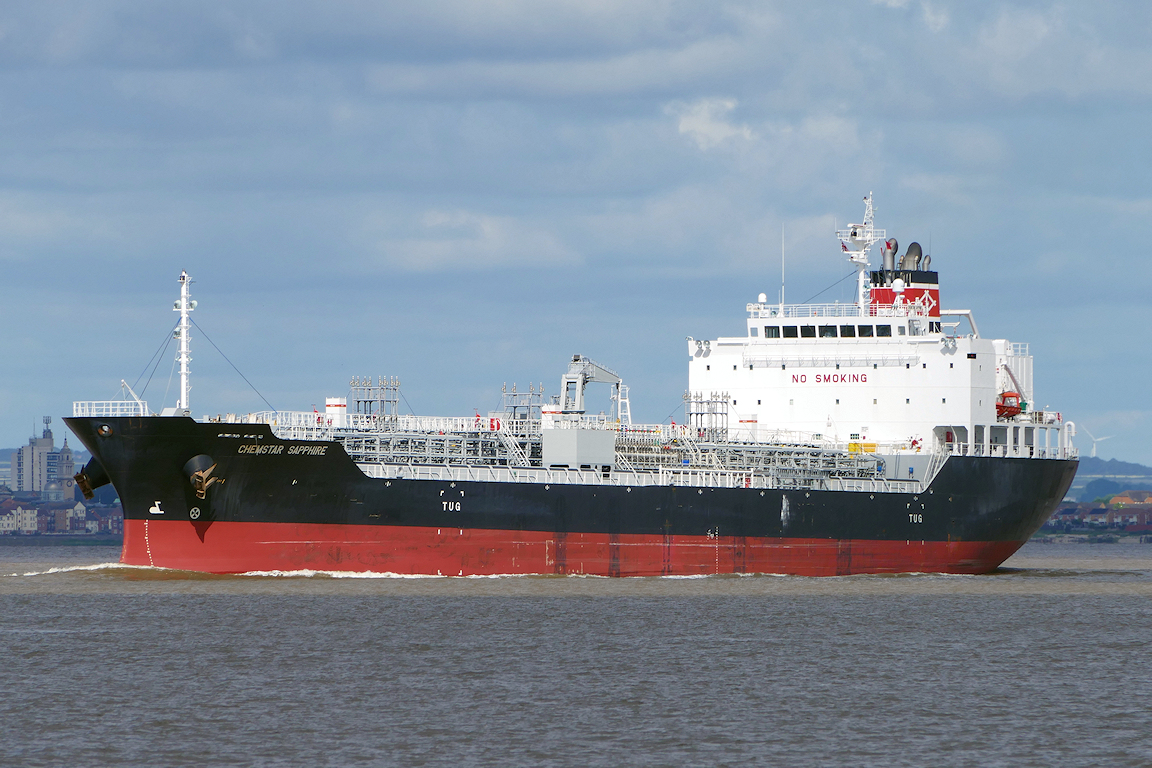 … followed by CHEMSTAR SAPPHIRE outward from King George dock…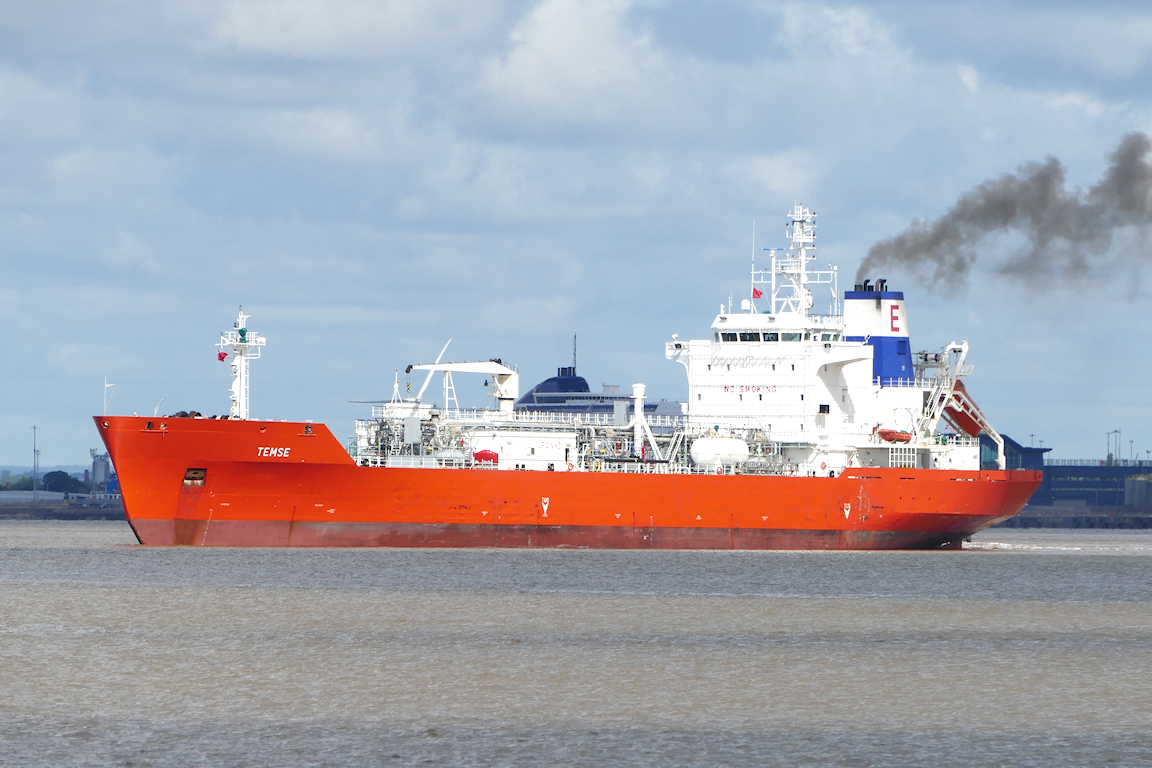 … and TEMSE also off Saltend.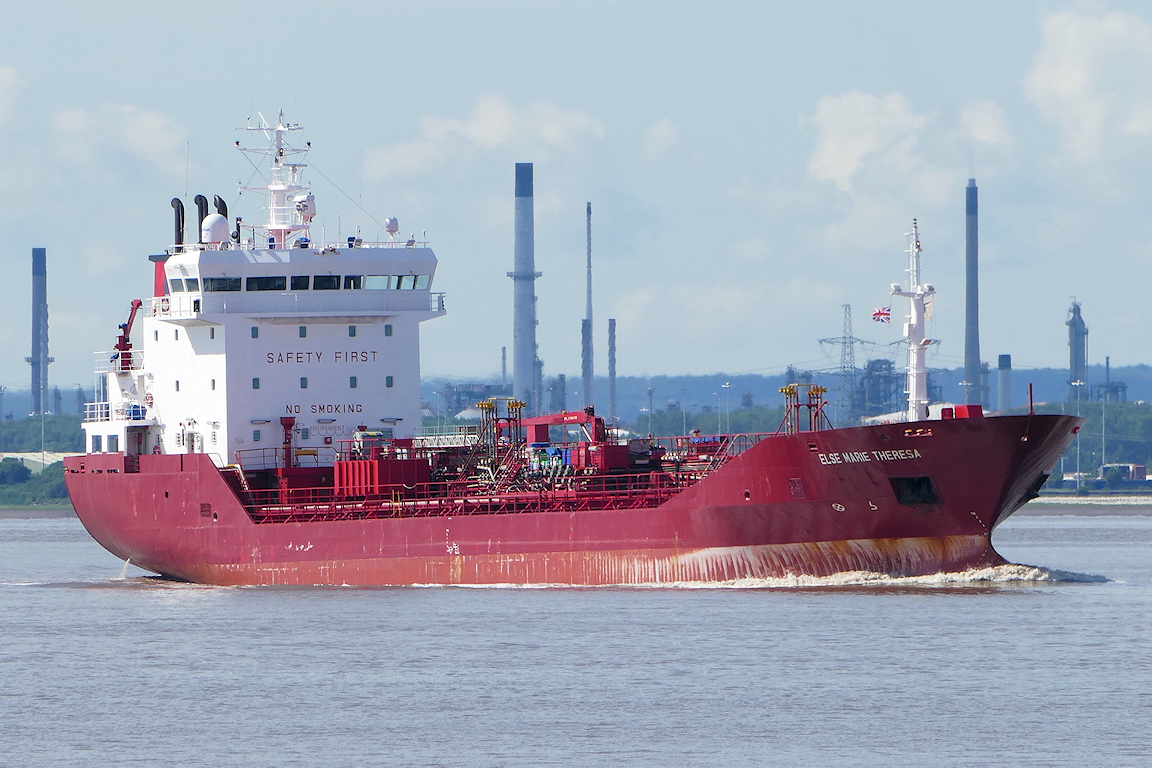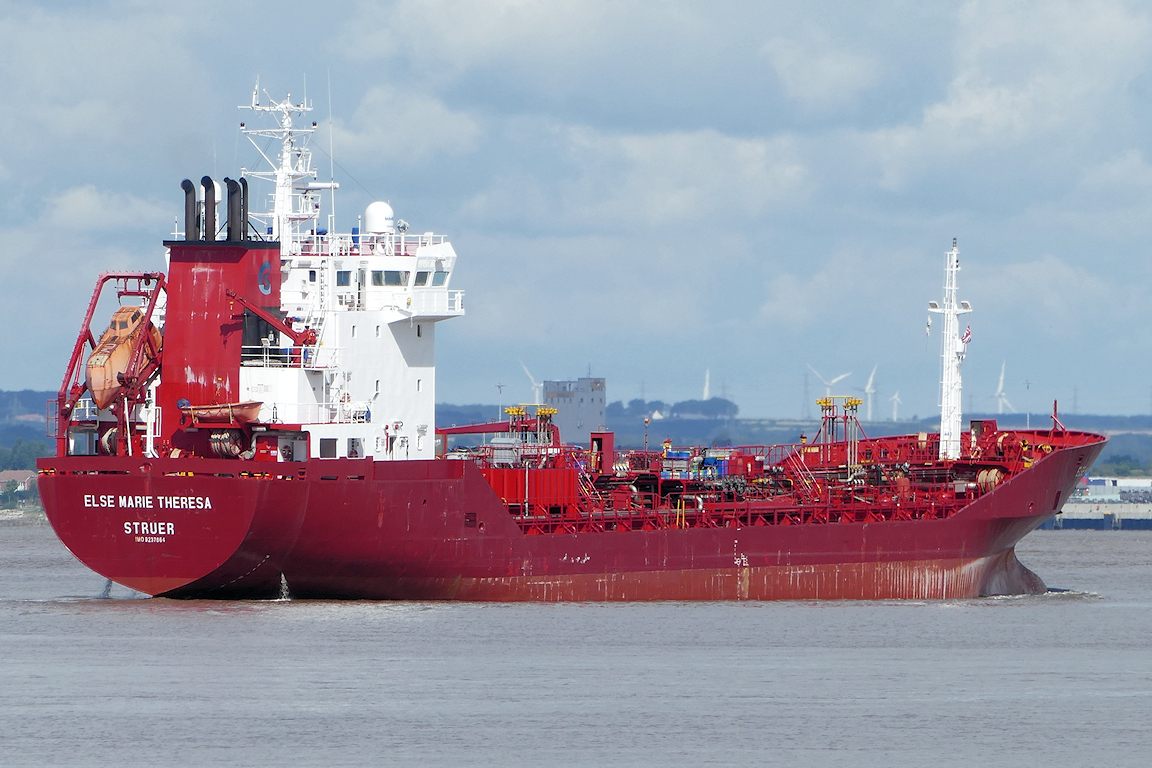 ELSE MARIE THERESA passing Paull inward for Hull.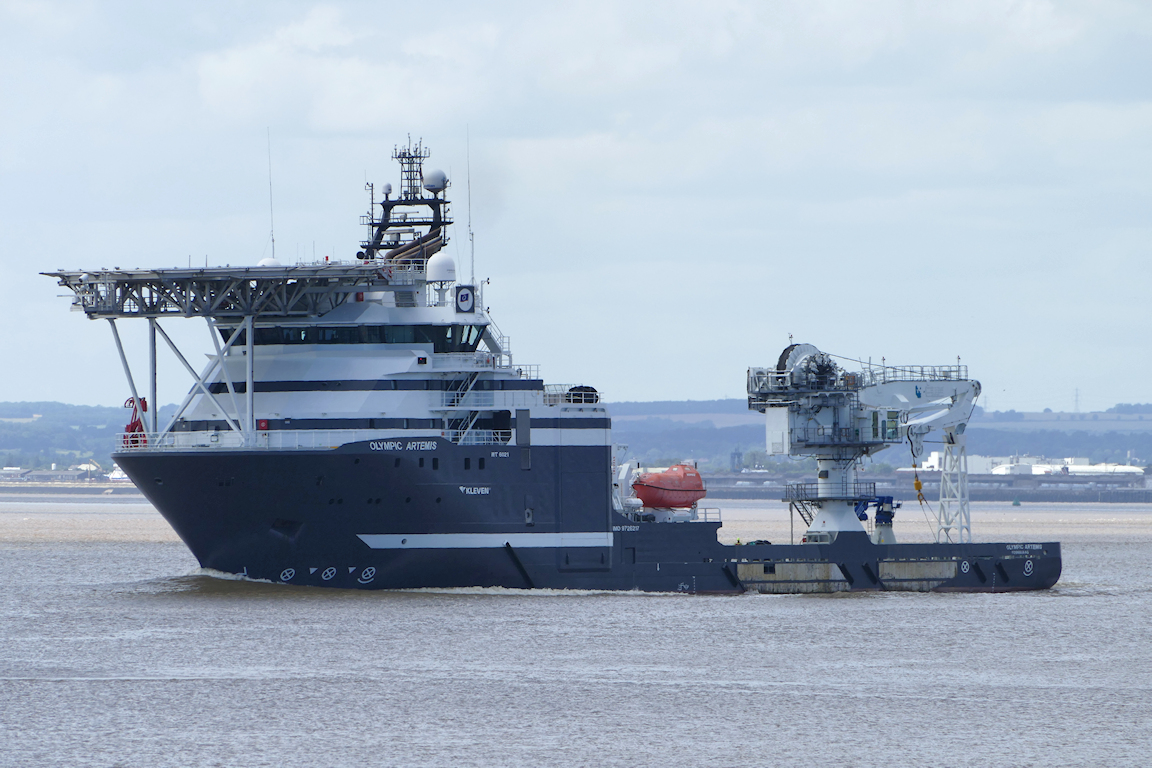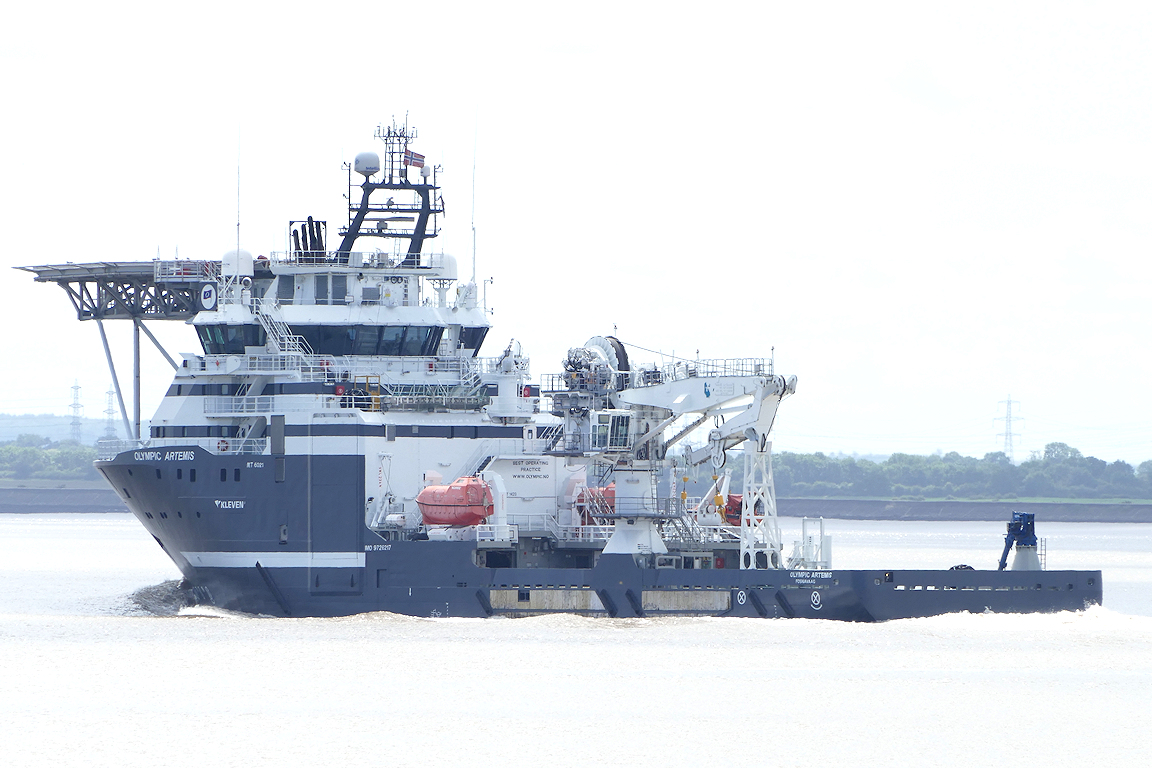 OLYMPIC ARTEMIS made a couple of visits to King George dock involved with recovery work in the North Sea.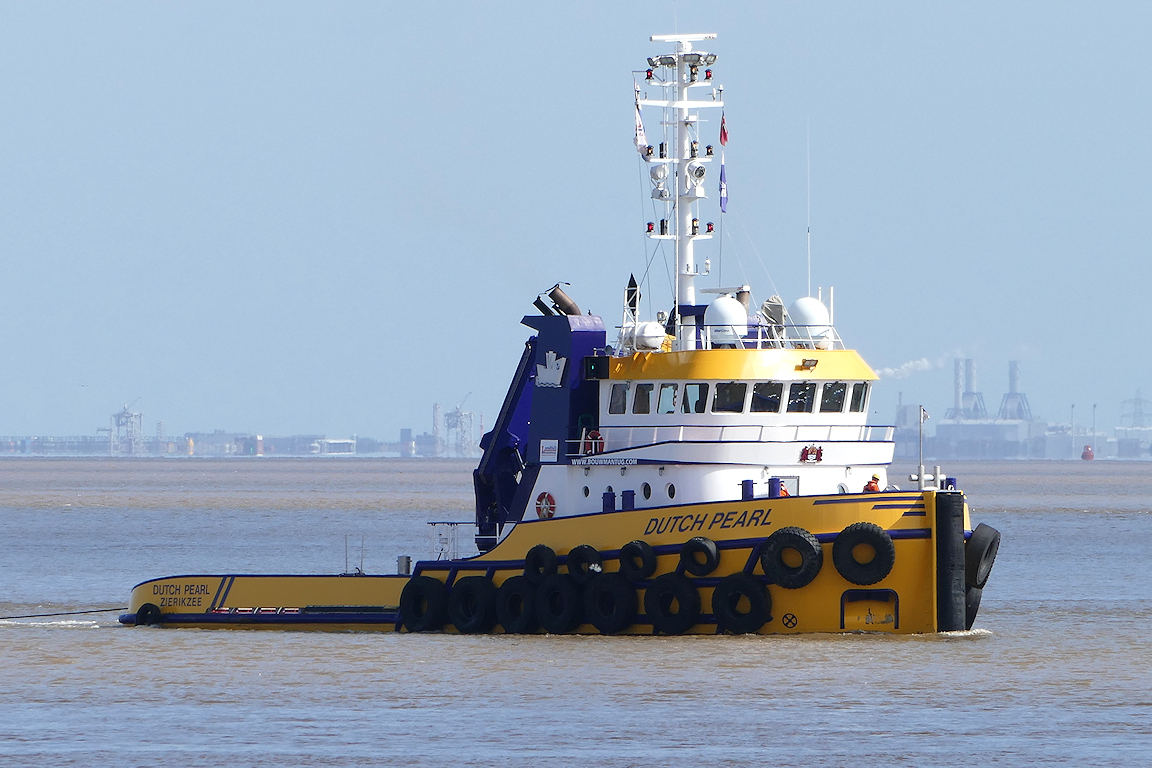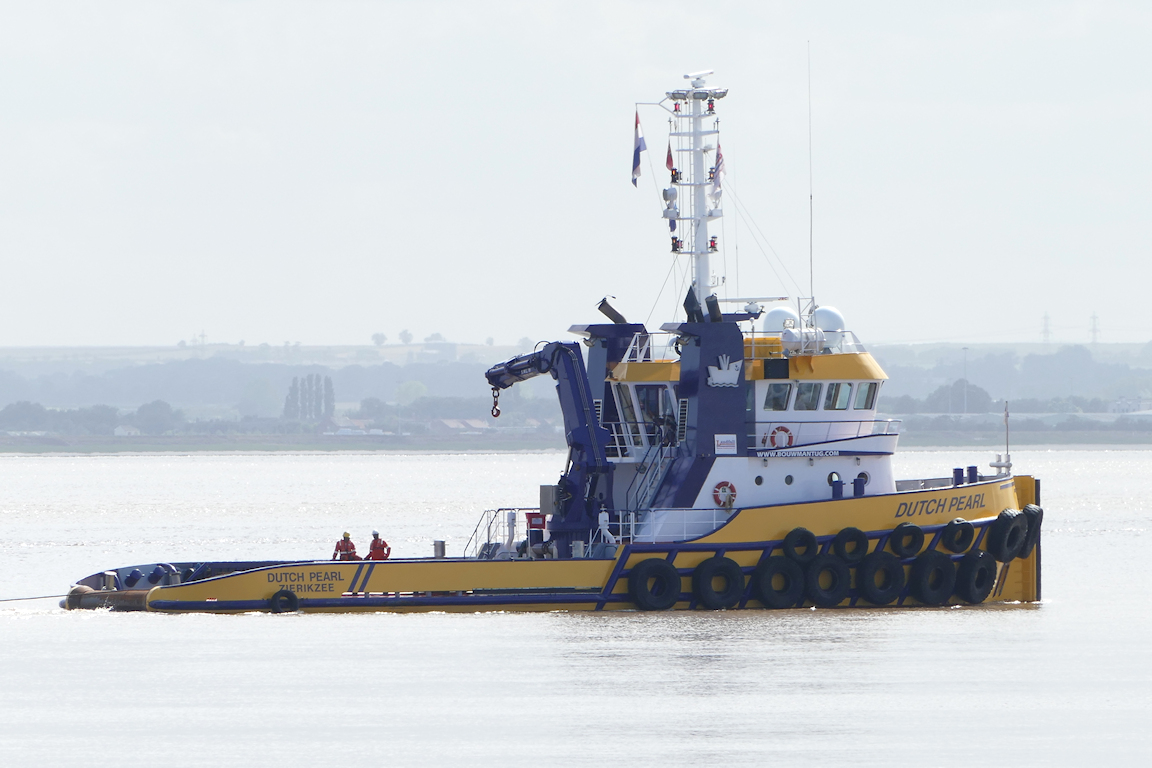 DUTCH PEARL passes King George inward for Albert dock with a pontoon barge.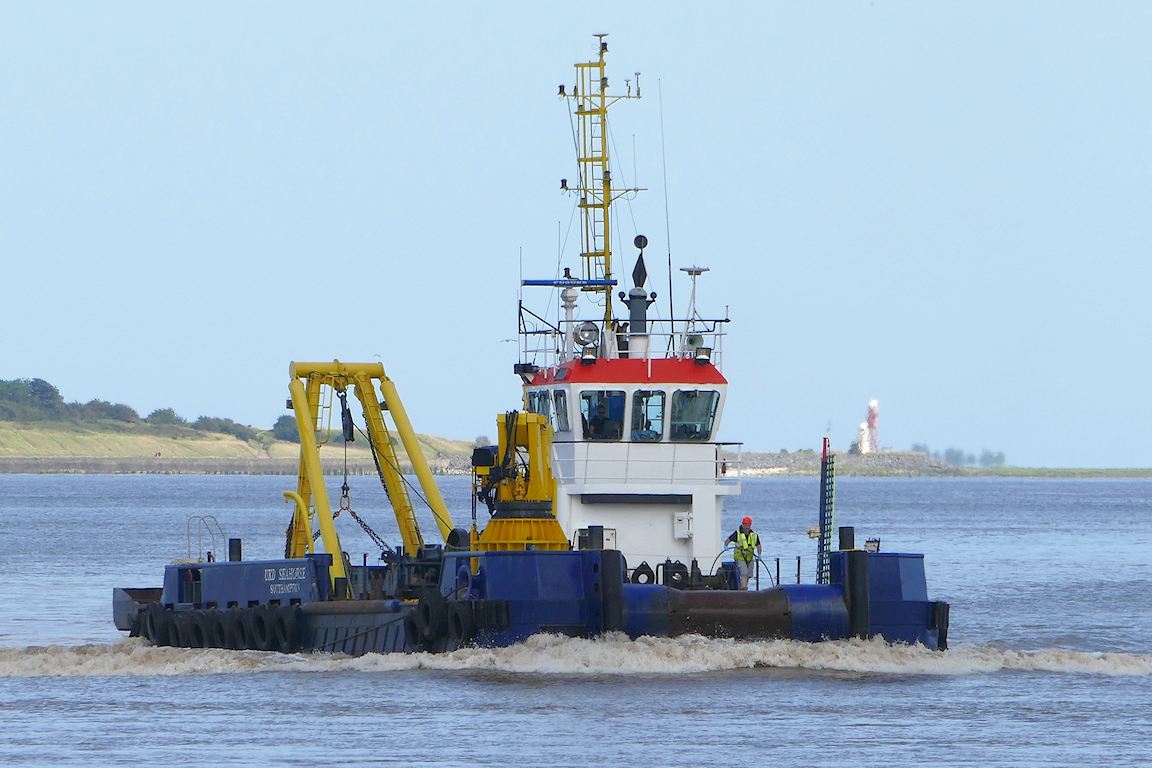 UKD SEAHORSE passing King George inward on one of her regular visits to the Humber.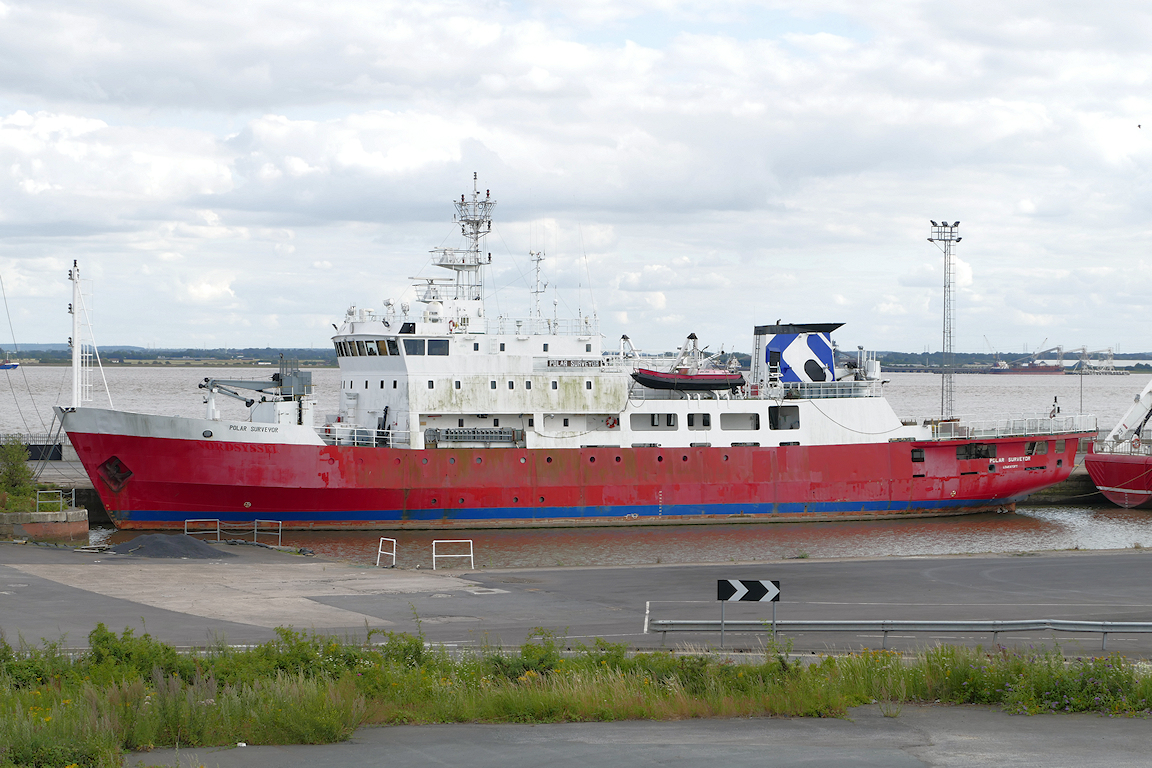 Having sat in William Wright dock for many years, I finally had the chance to photograph the POLAR SURVEYOR.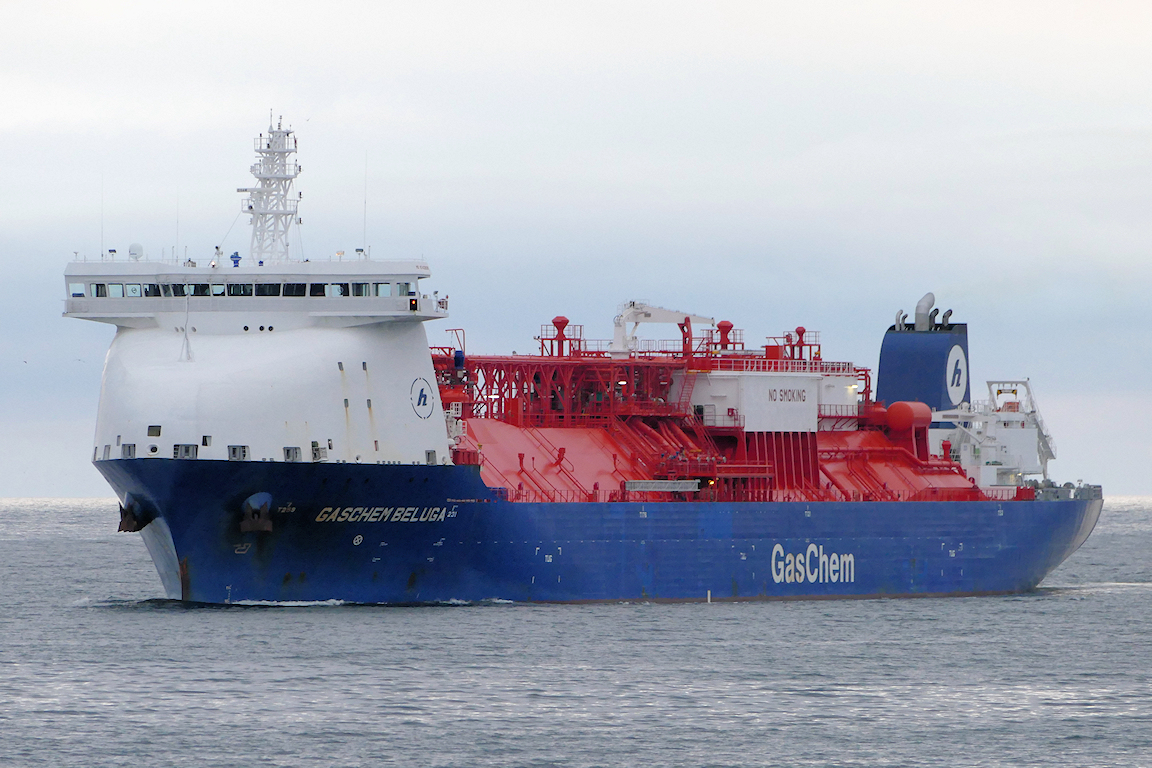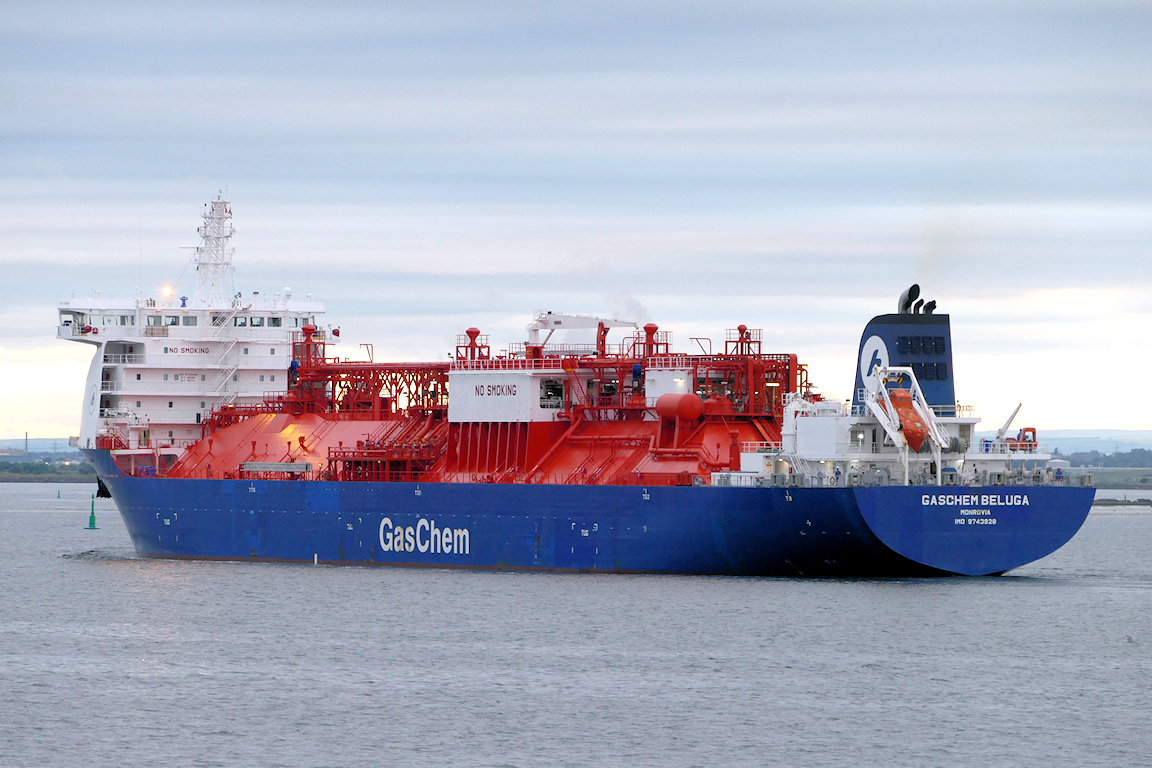 In July I had the chance to visit the Tees, a long time since I was last there. A very early morning arrival for the distinctive designed GASCHEM BELUGA.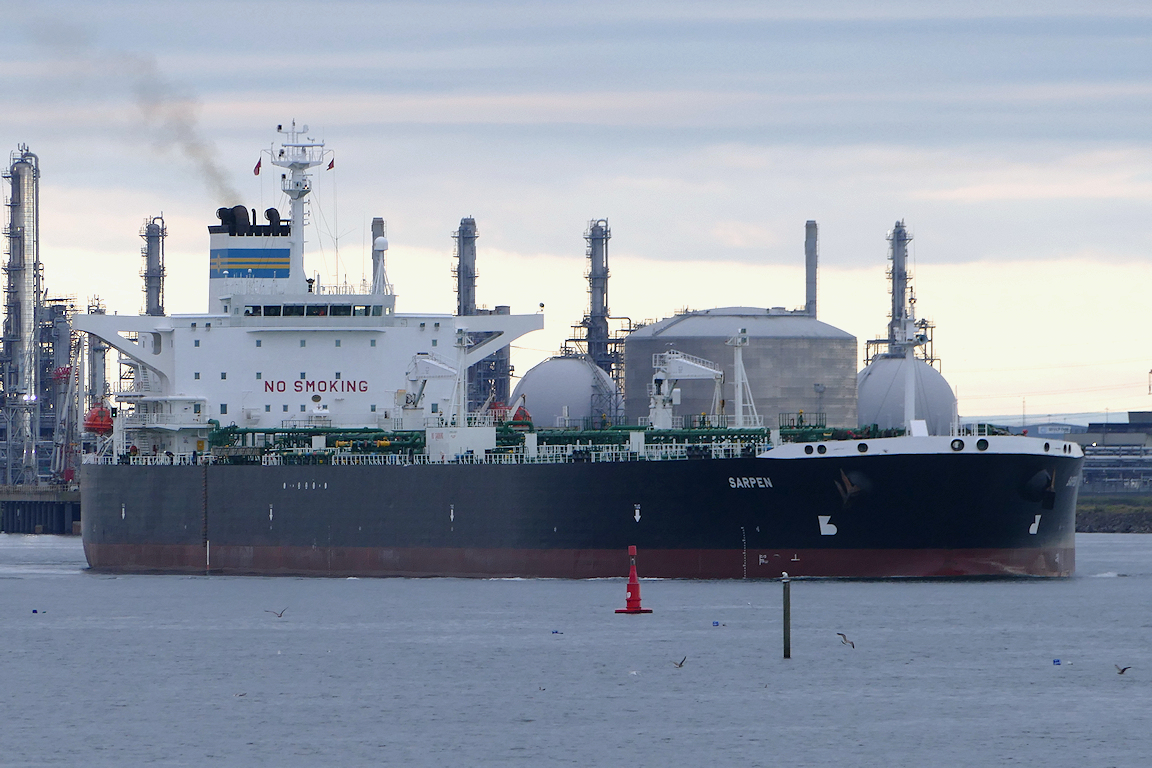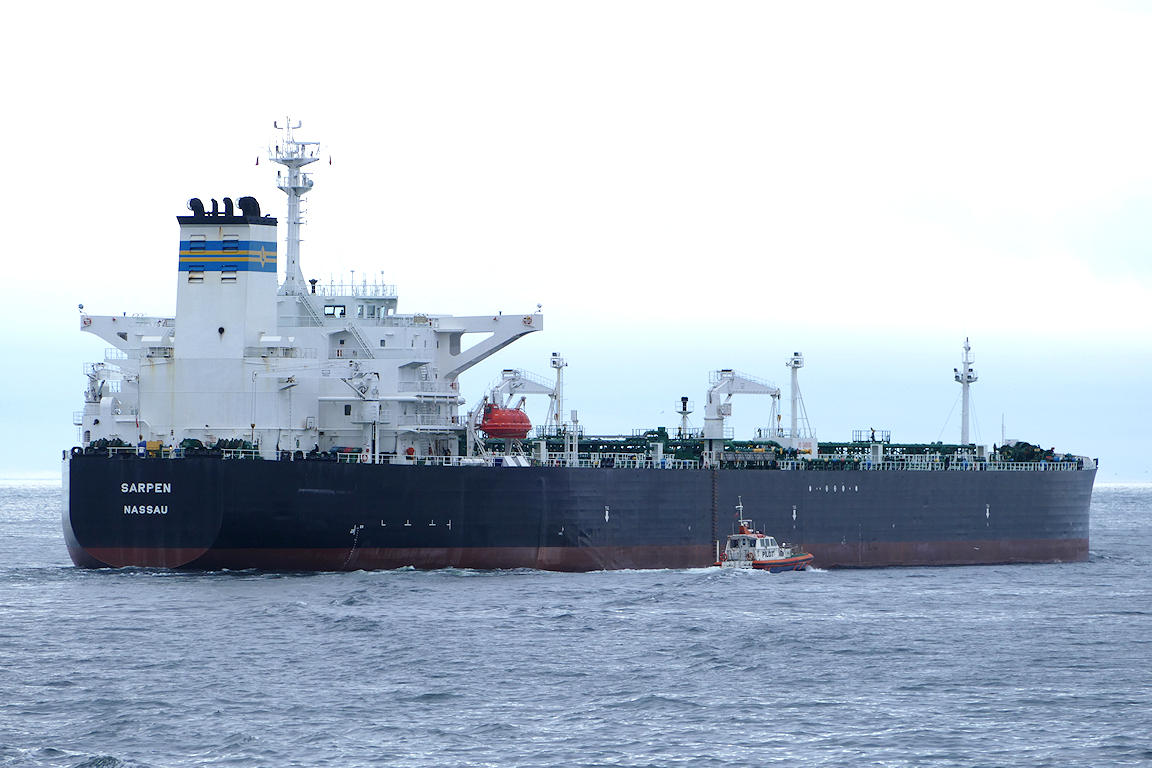 An East coast regular, SARPEN sailing.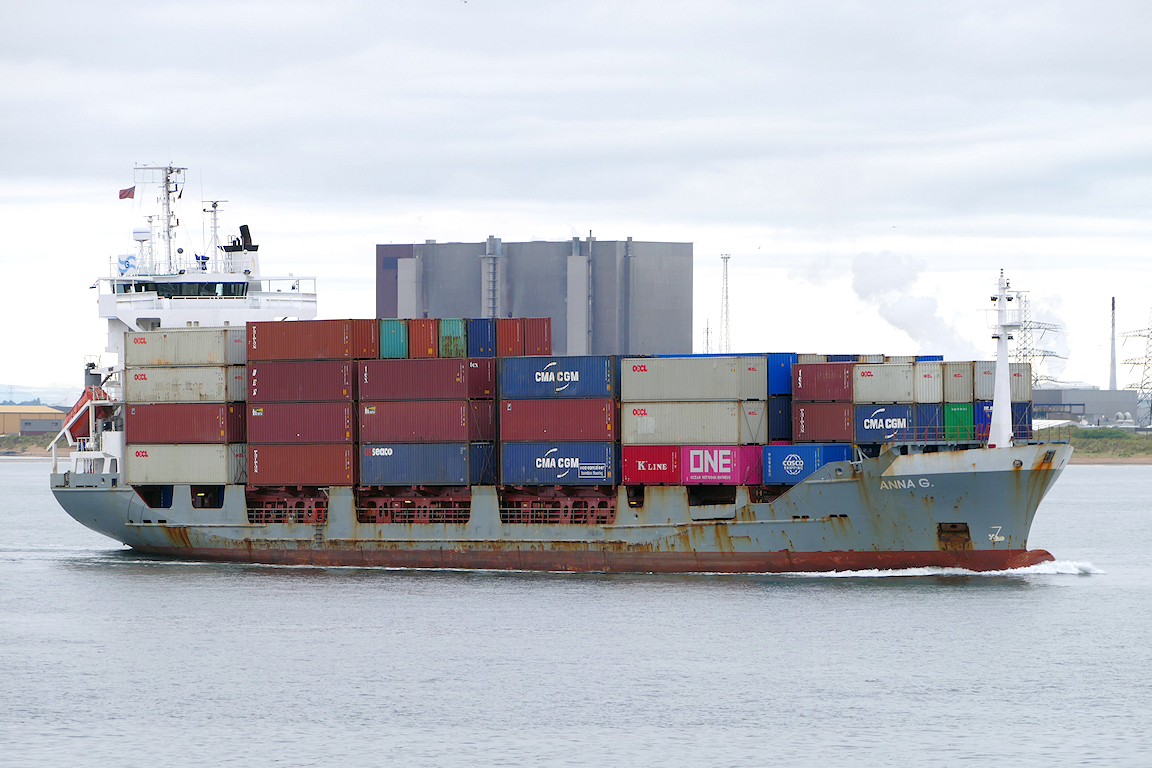 The Sietas built ANNA G. sailing from Teesport.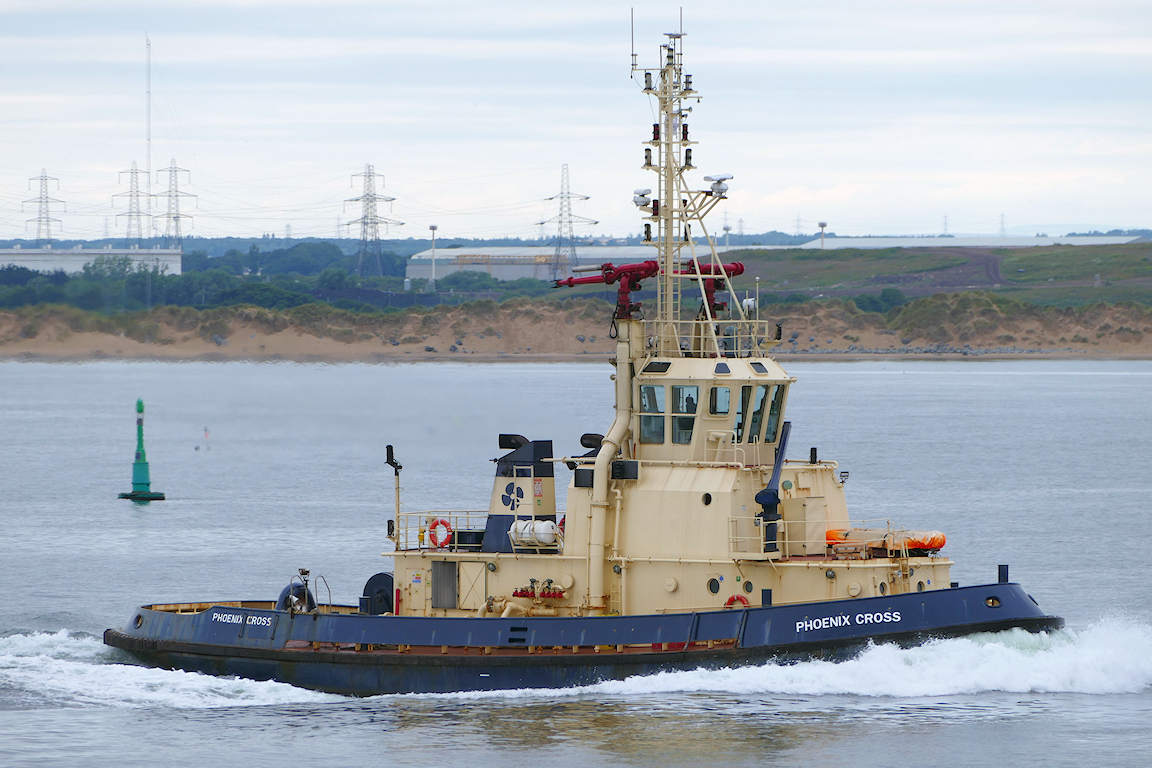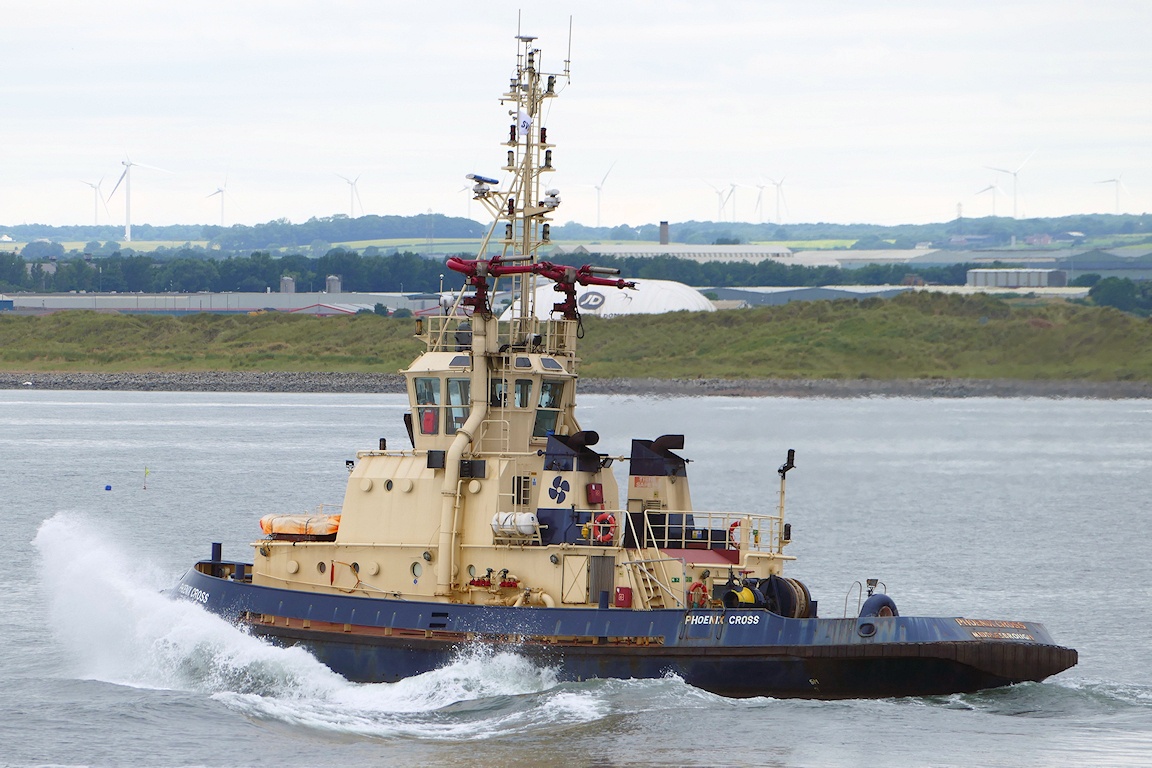 The Hessle built PHOENIX CROSS running down to the South Gare then turning back into her own wake.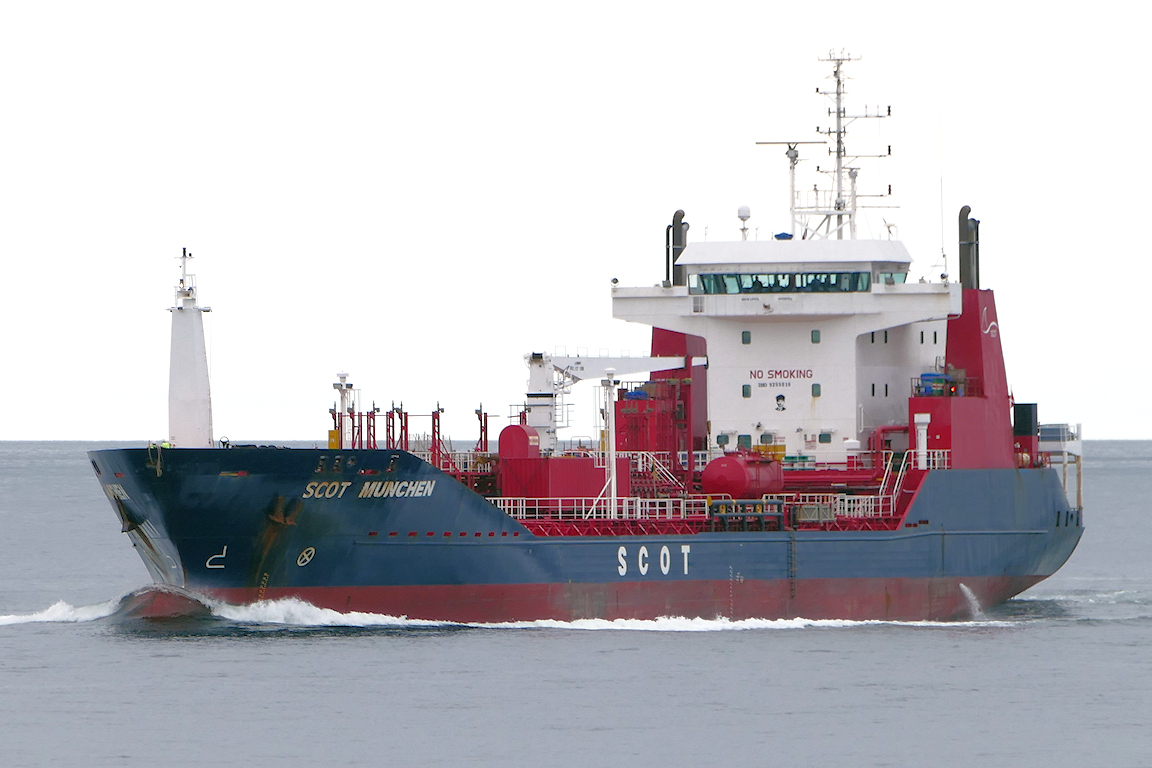 Another tanker with a distinctive style, SCOT MUNCHEN arriving on the Tees.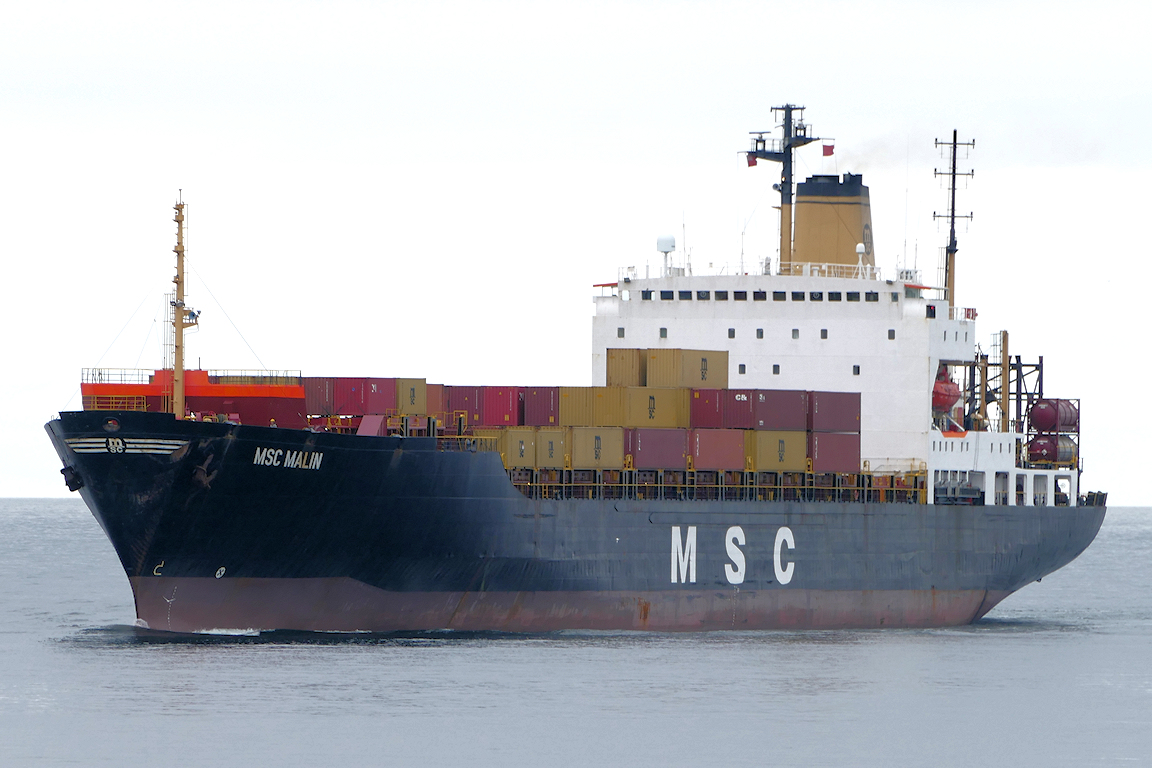 MSC MALIN passing inward for Tees dock.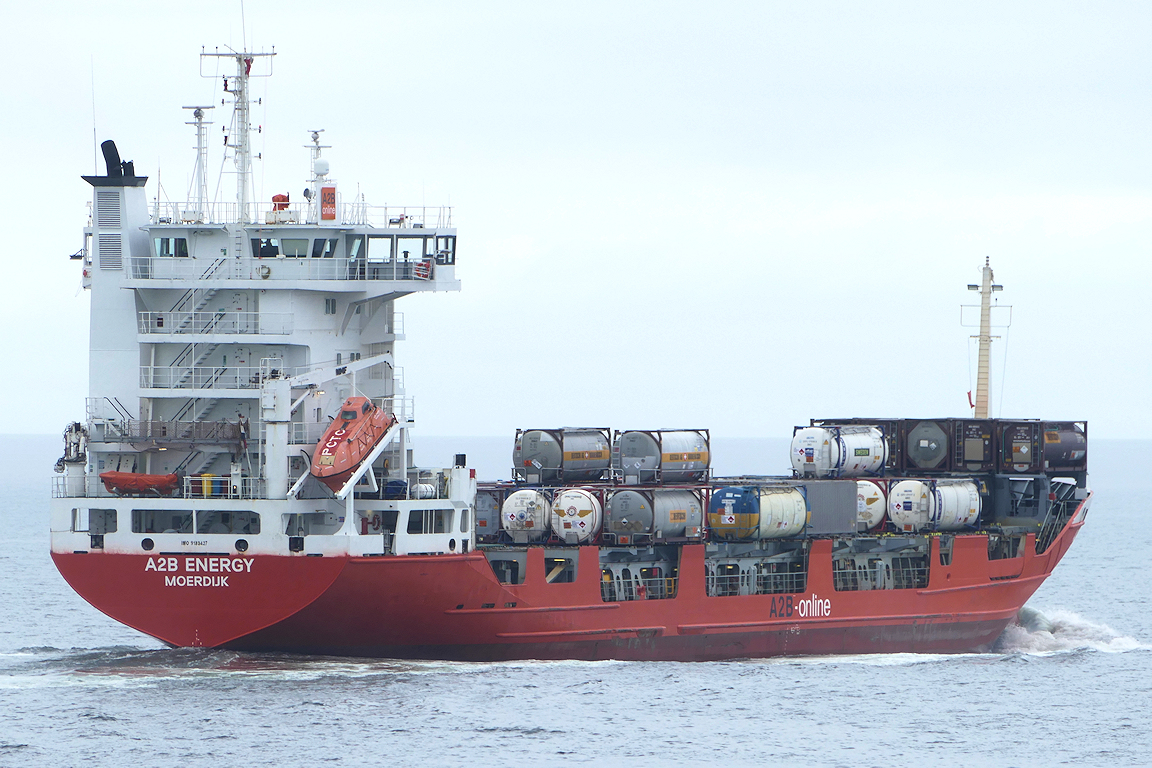 Another Sietas built vessel, A2B ENERGY sailing for Moerdijk.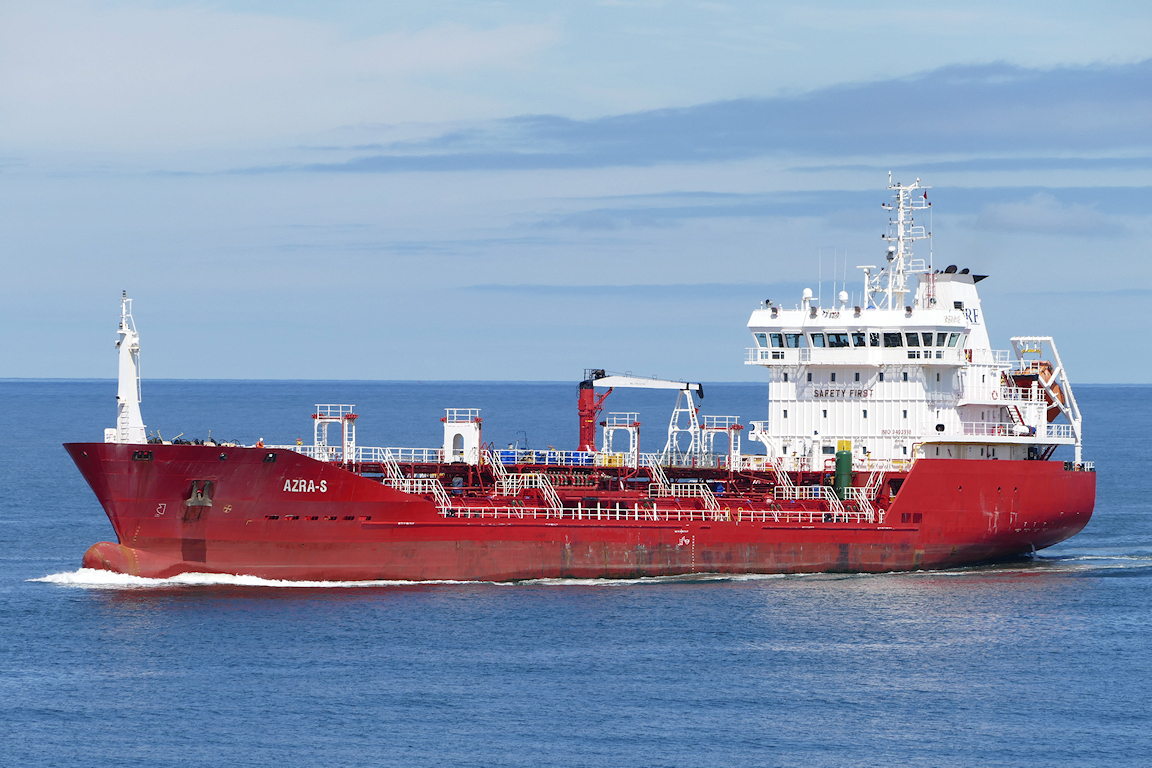 The grey day improved, AZRA-S passing inward.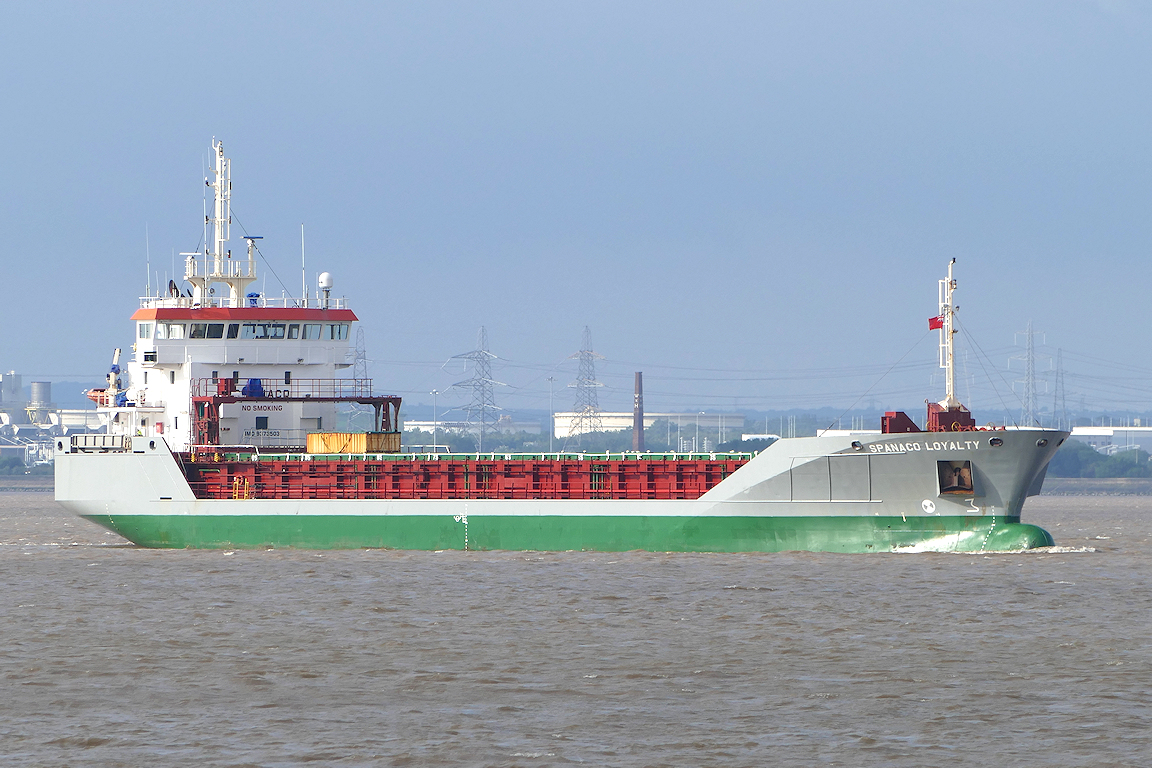 SPANACO LOYALTY passing Paull inward.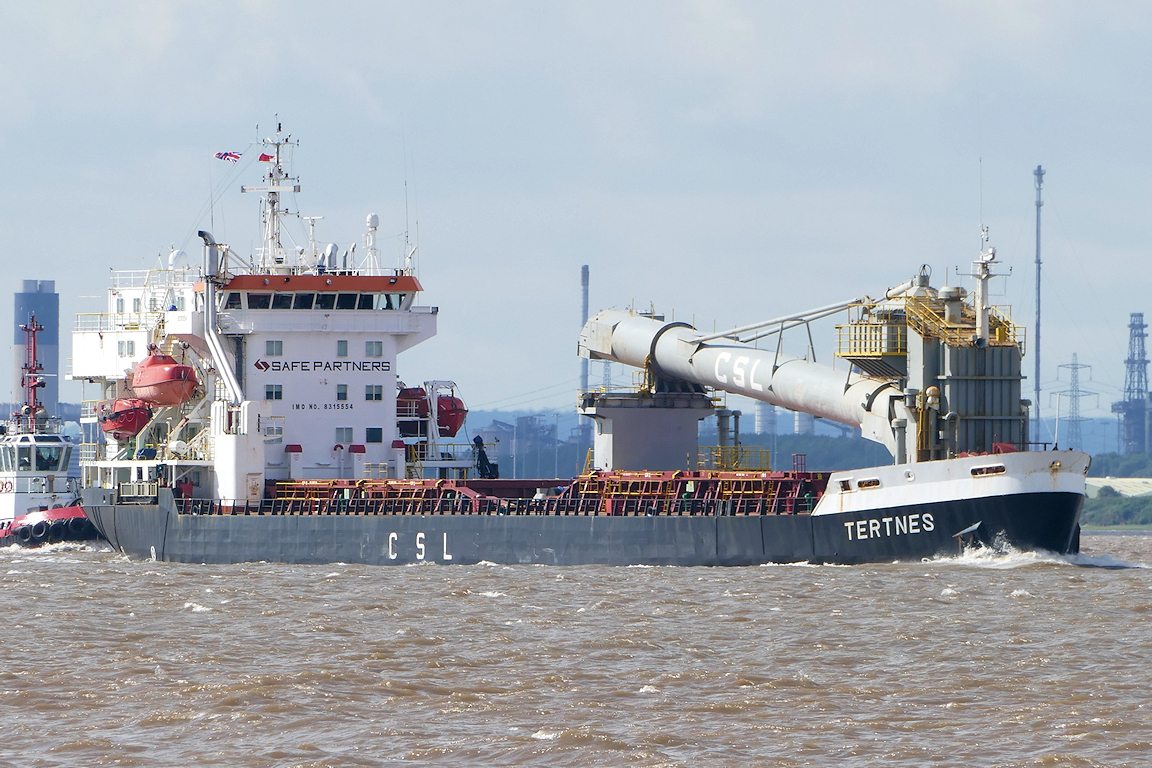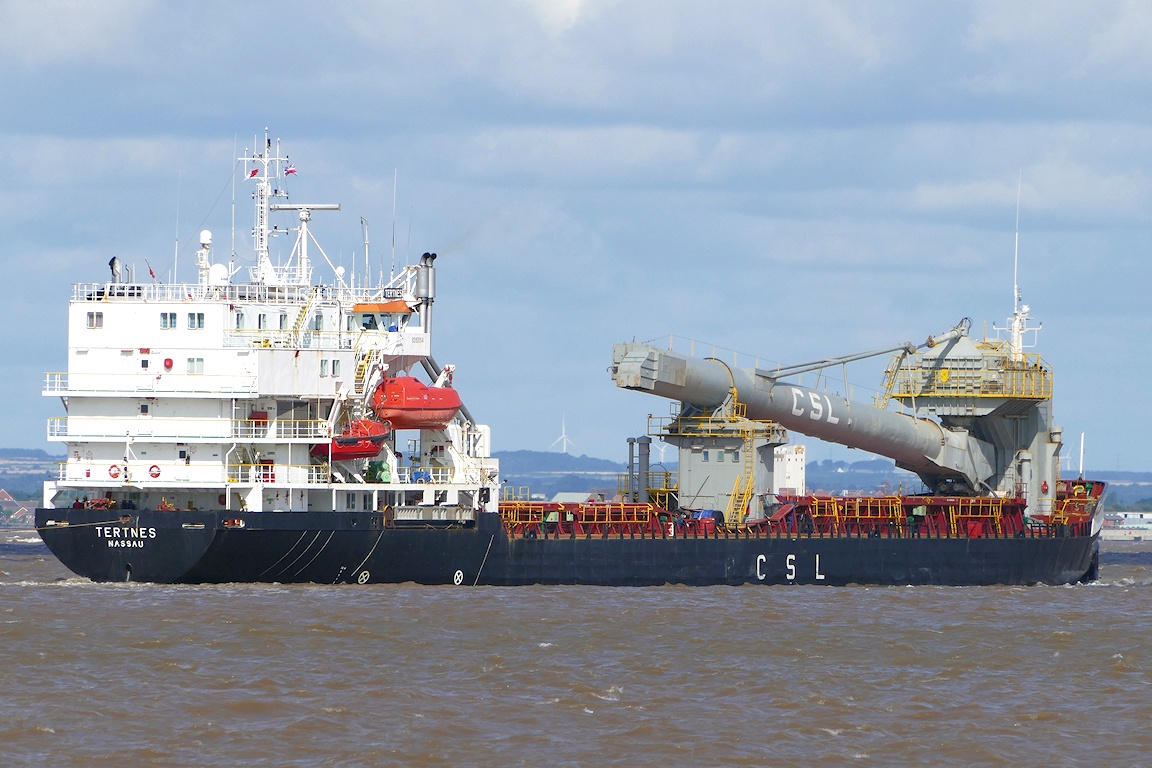 TERTNES passing Paull inward for King George dock.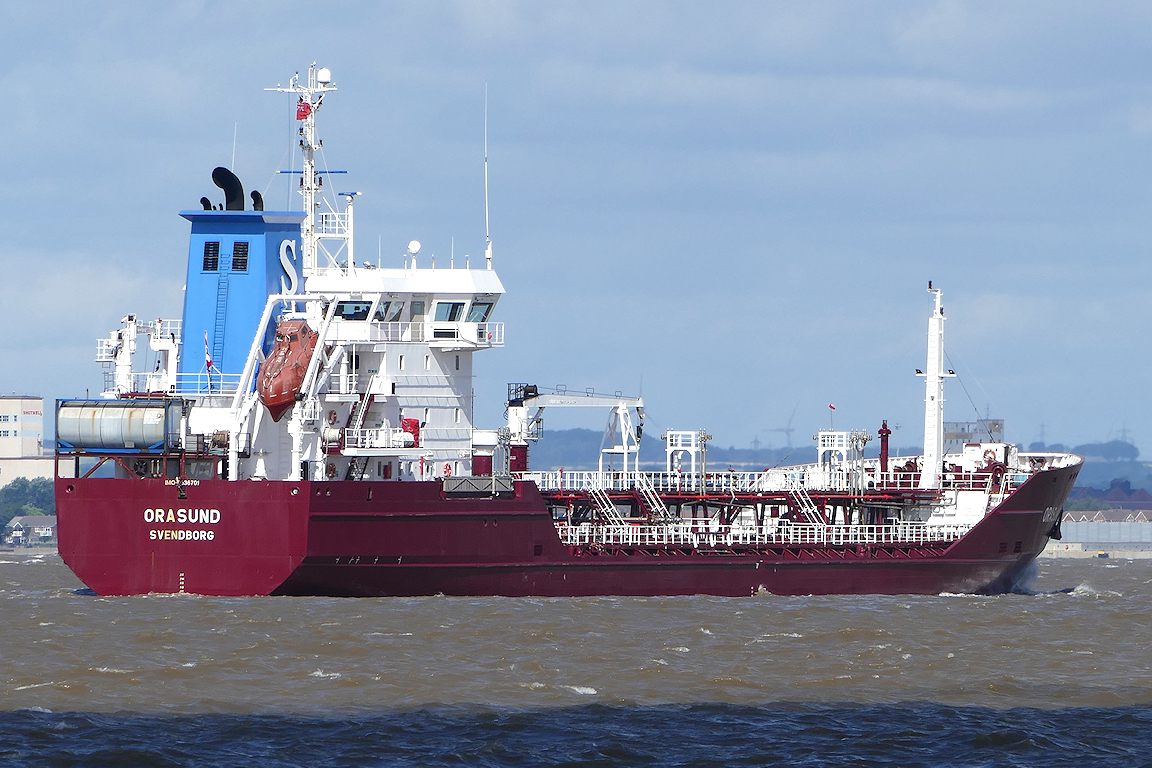 ORASUND also inward for King George dock.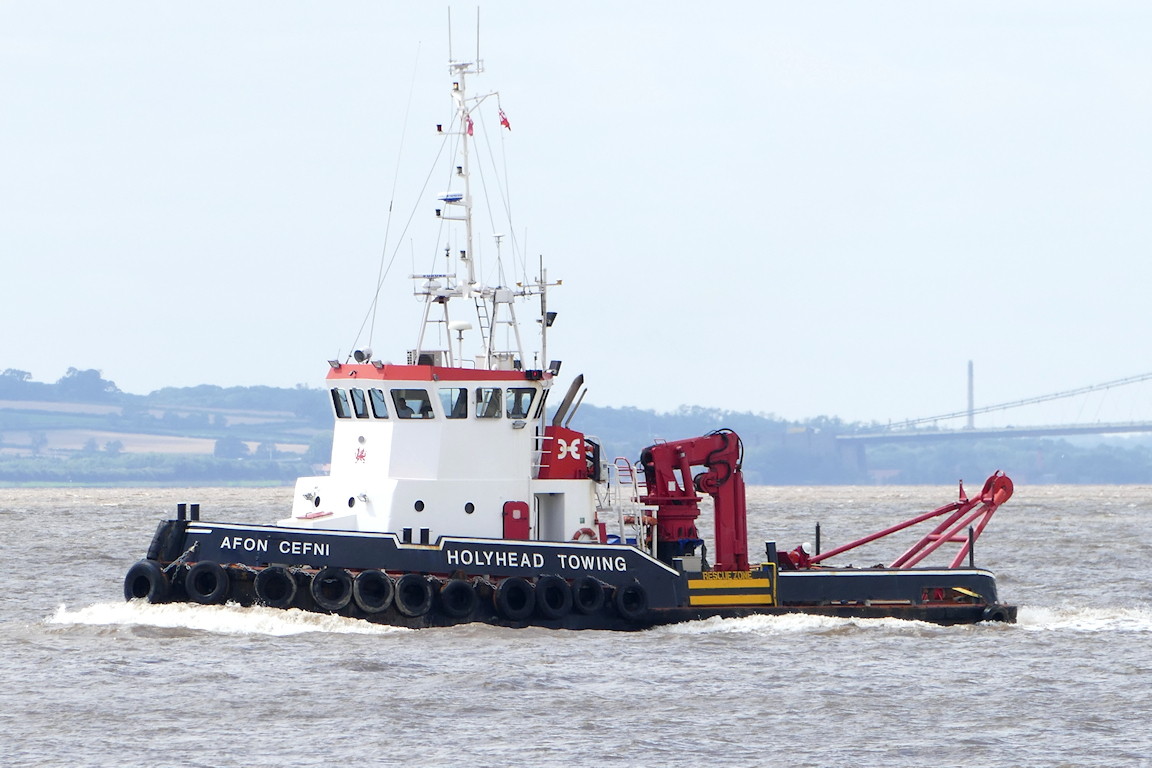 AFON CEFNI departing Alexandra dock for Glasgow.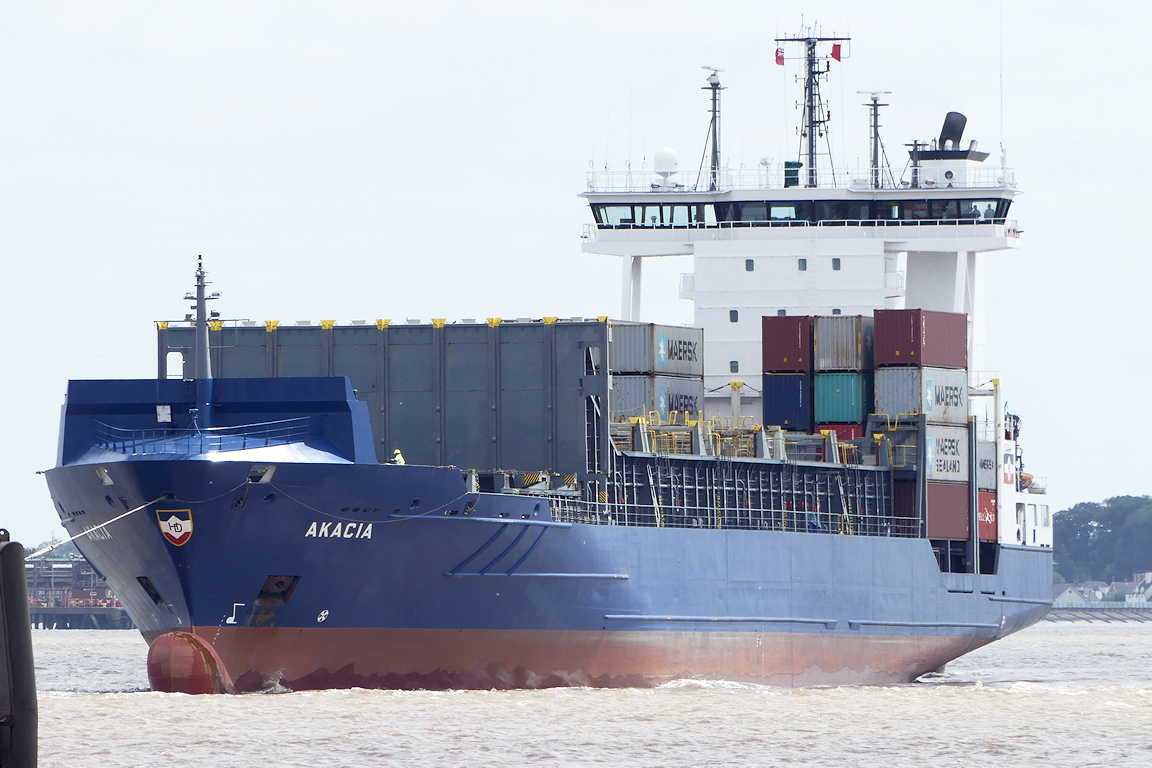 The largest Sietas containership at Hull for a while, the AKACIA.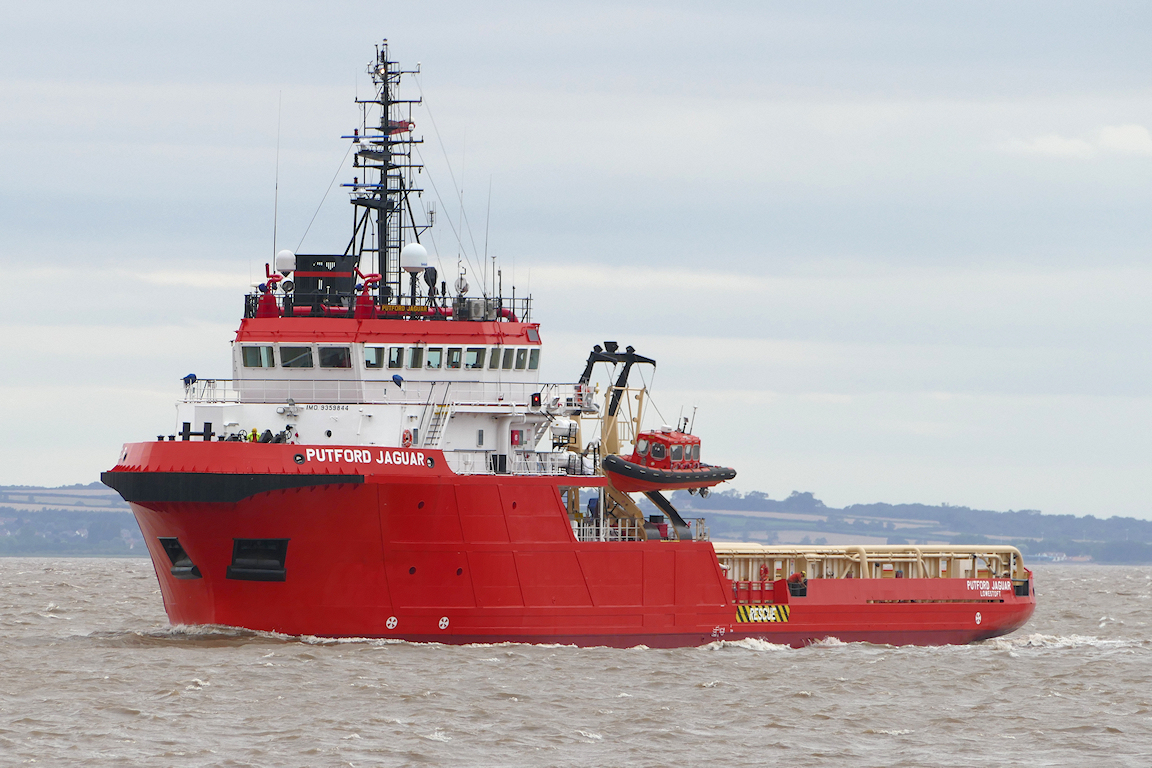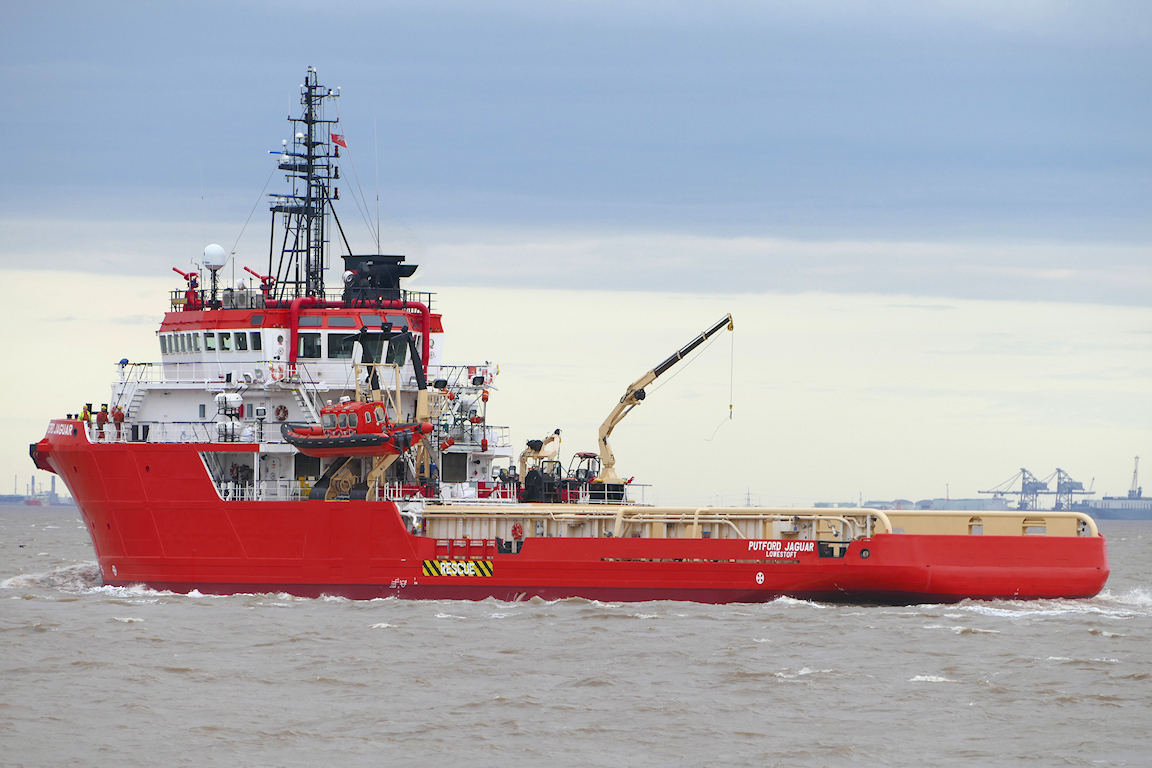 PUTFORD JAGUAR had an interesting few weeks – dry dock in Hull then seen here outward for dry dock on the Tees. She then returned to Hull.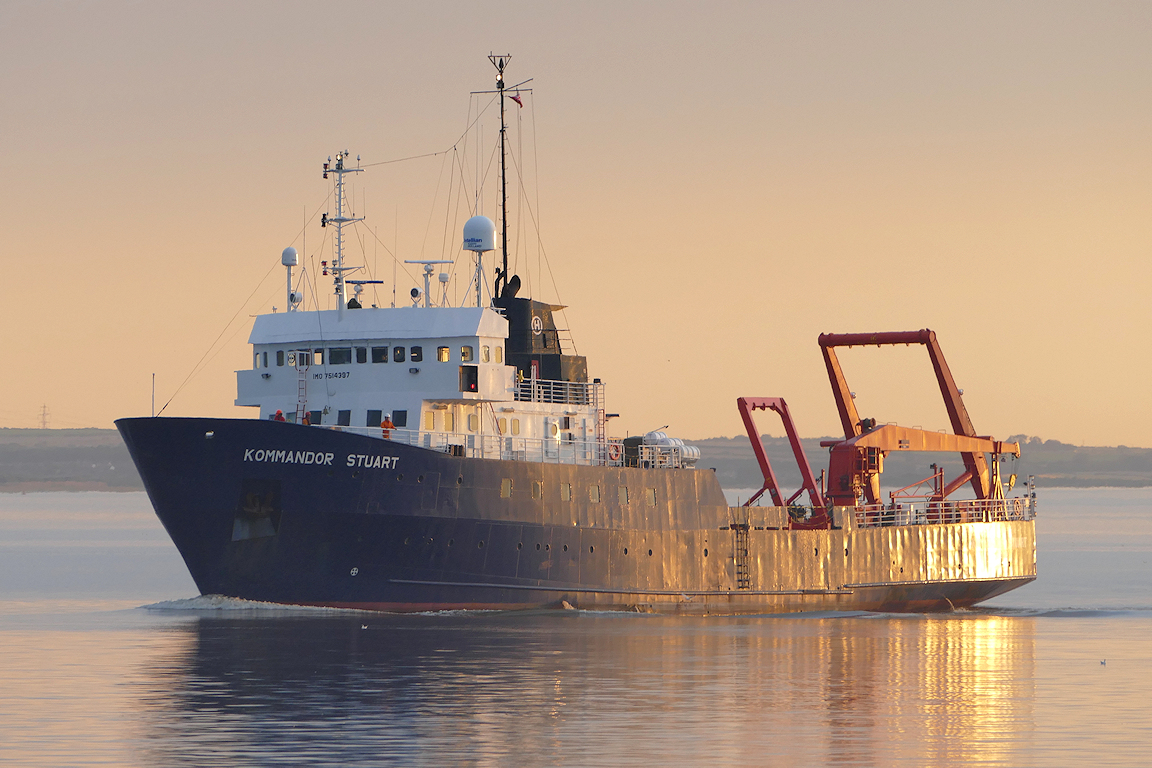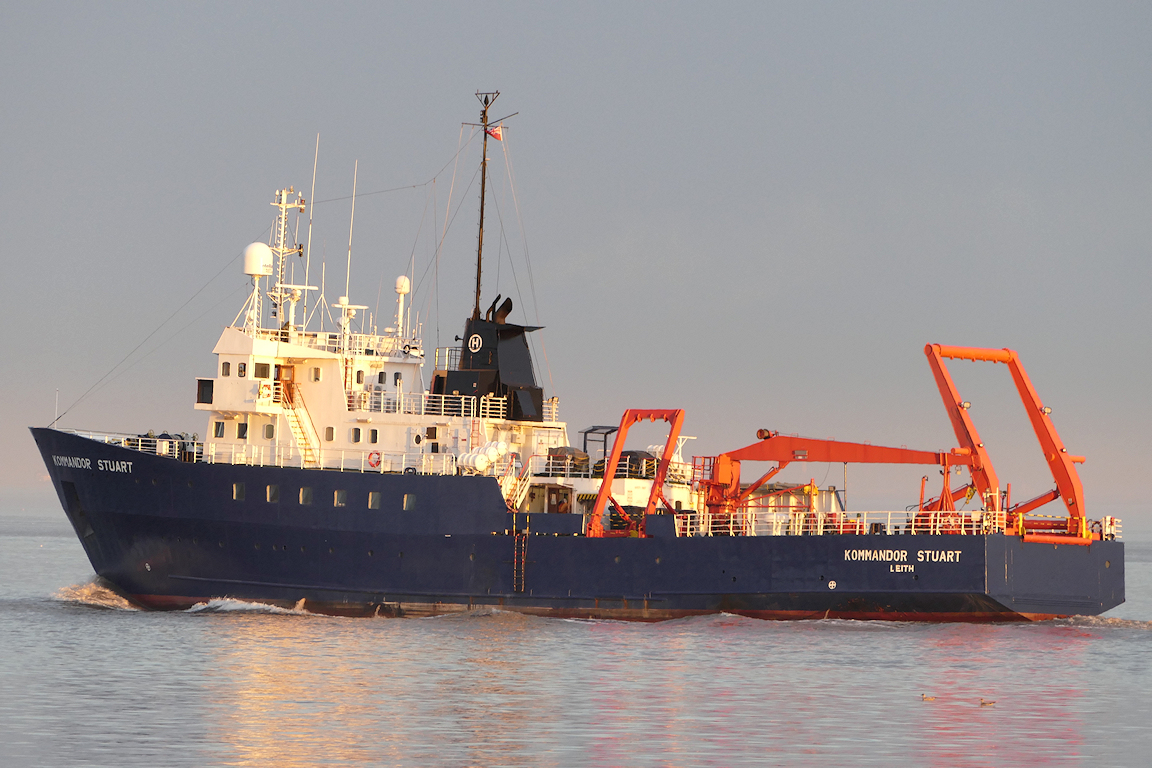 KOMMANDOR STUART passing King George outward to Denmark.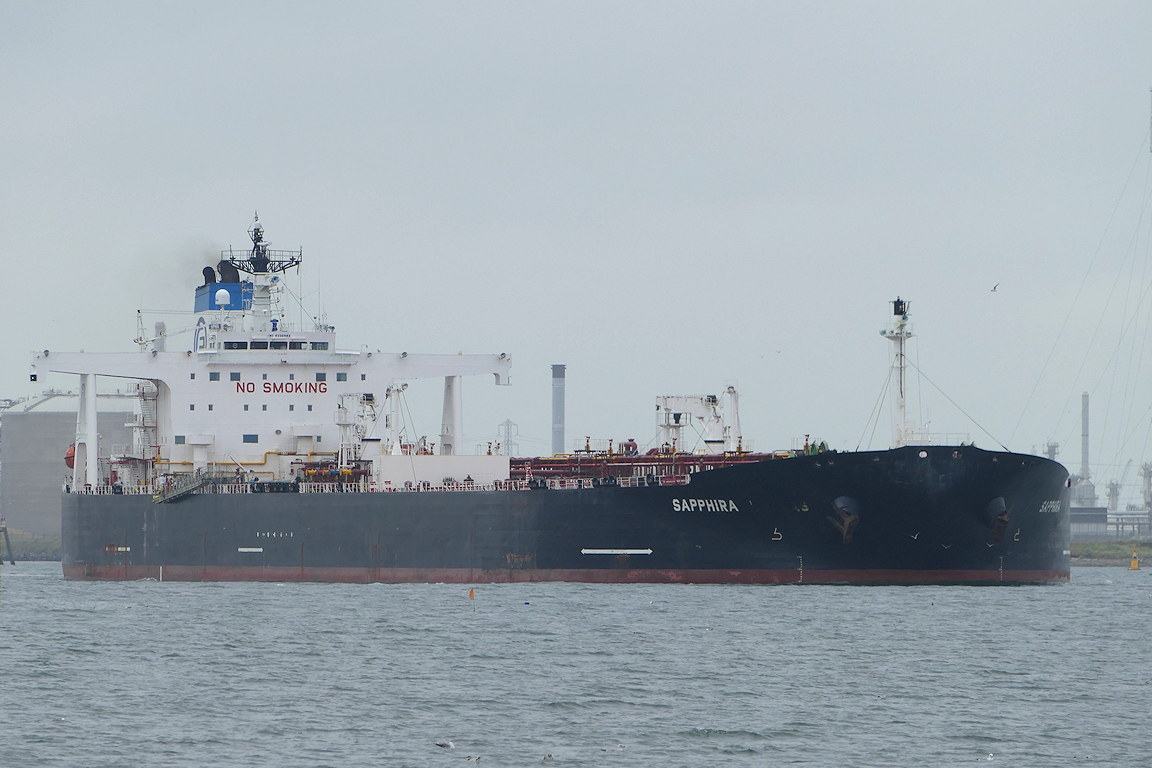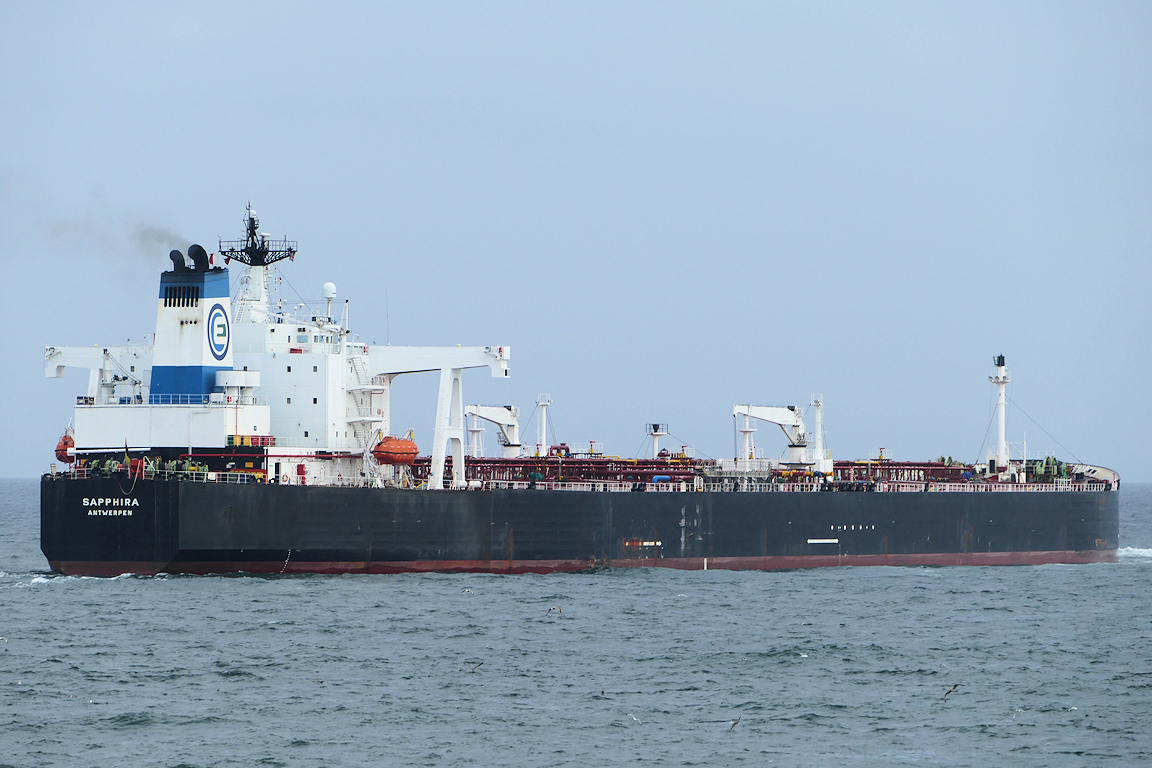 Having not been for a while, I had a second visit to the Tees within a month. Another early start, SAPPHIRA seen outward for Trieste.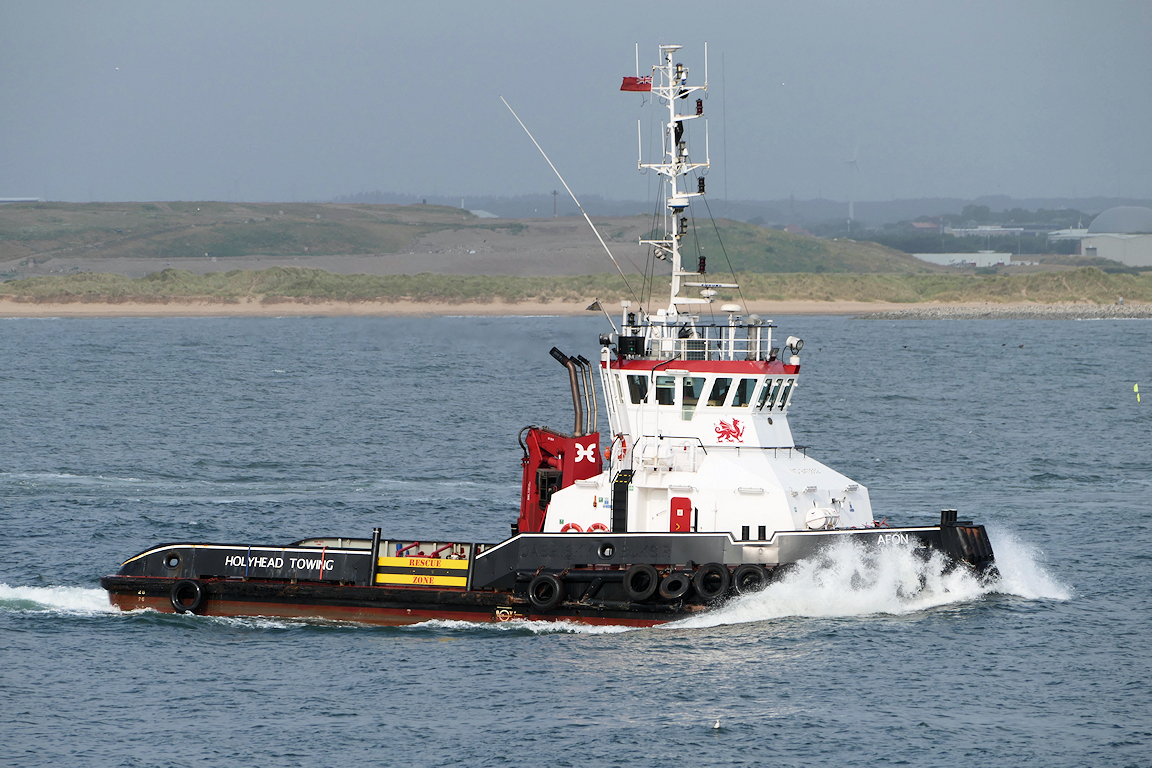 Having arrived earlier, the AFON WEN punches through the swell on her way to Hull.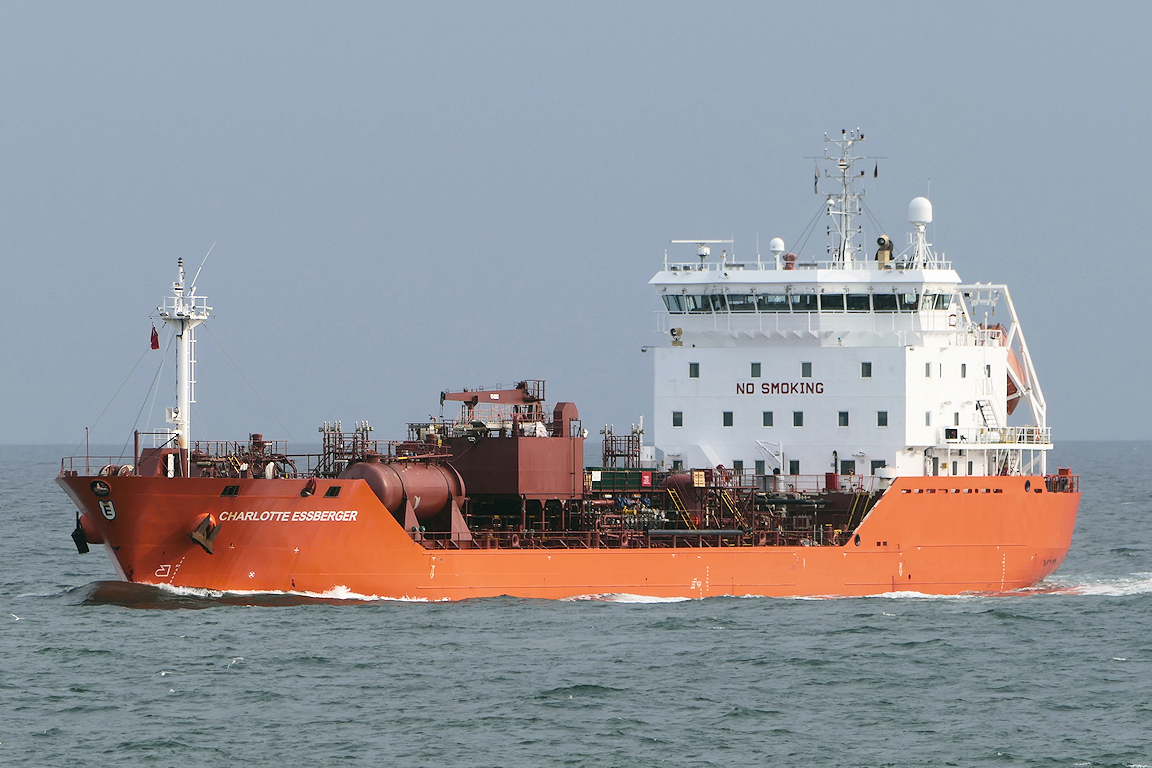 CHARLOTTE ESSBERGER was the next arrival.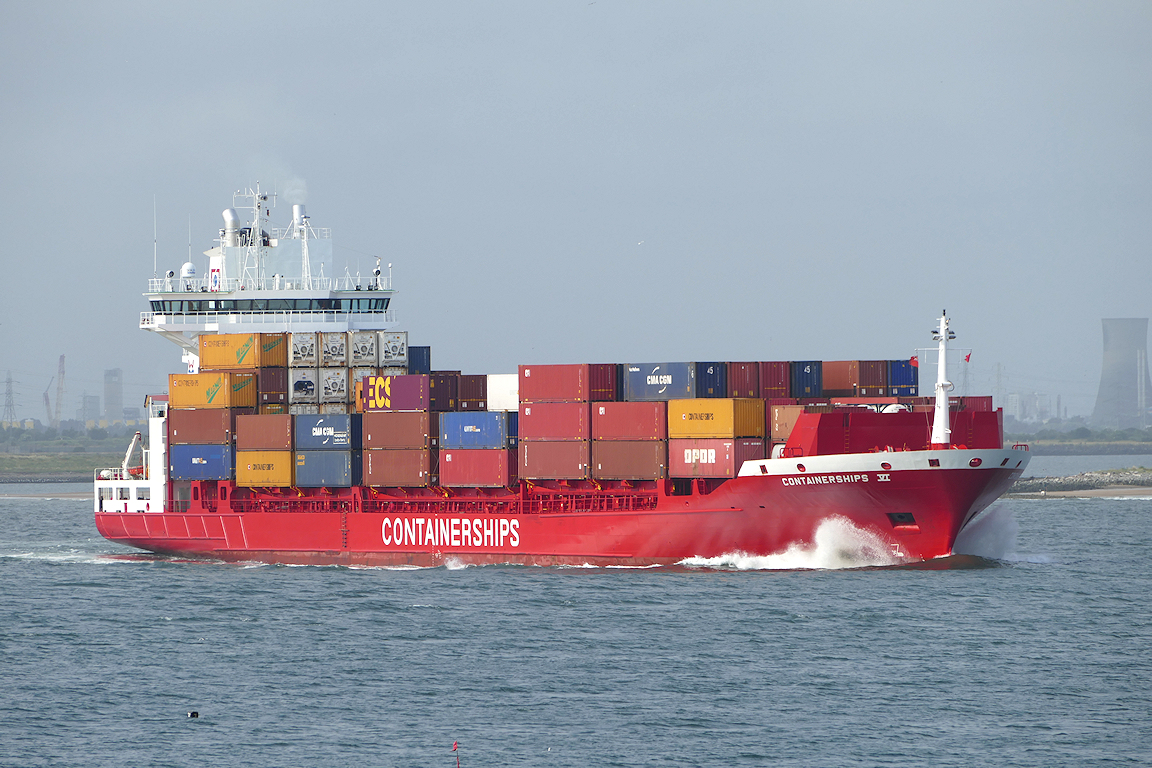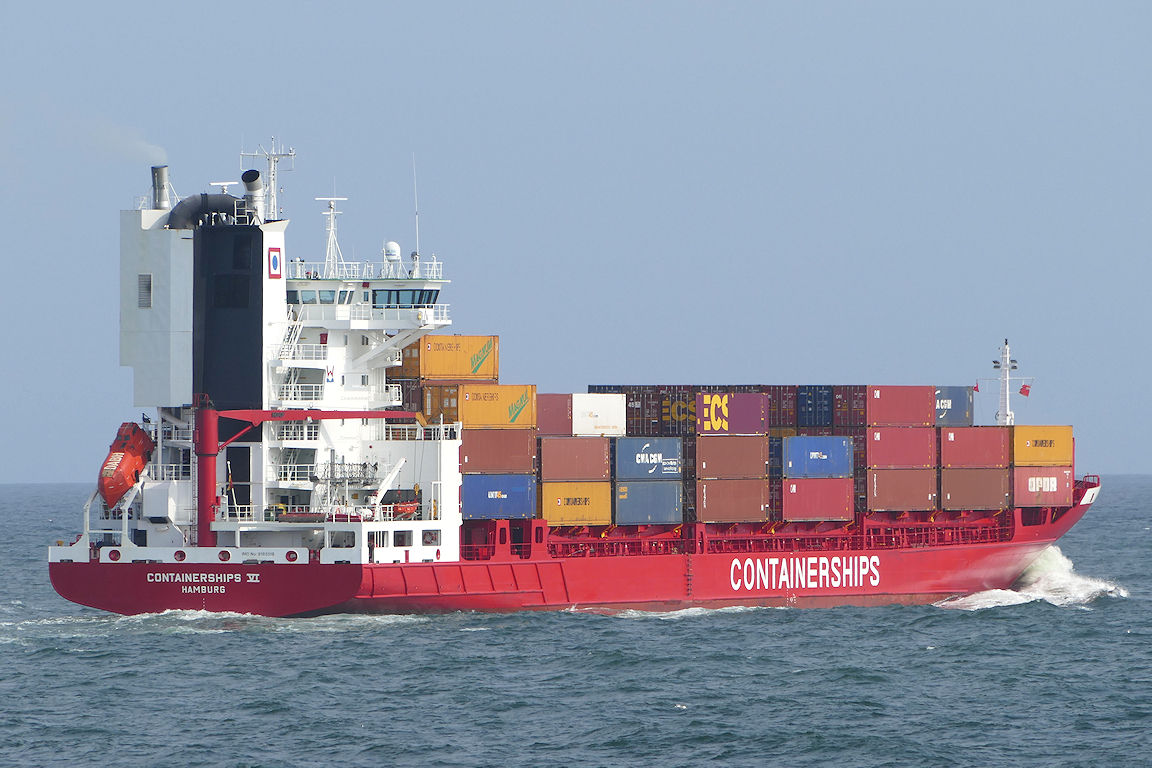 CONTAINERSHIPS VI outward from Tees dock with a very obvious scrubber fitted – more on scrubbers later.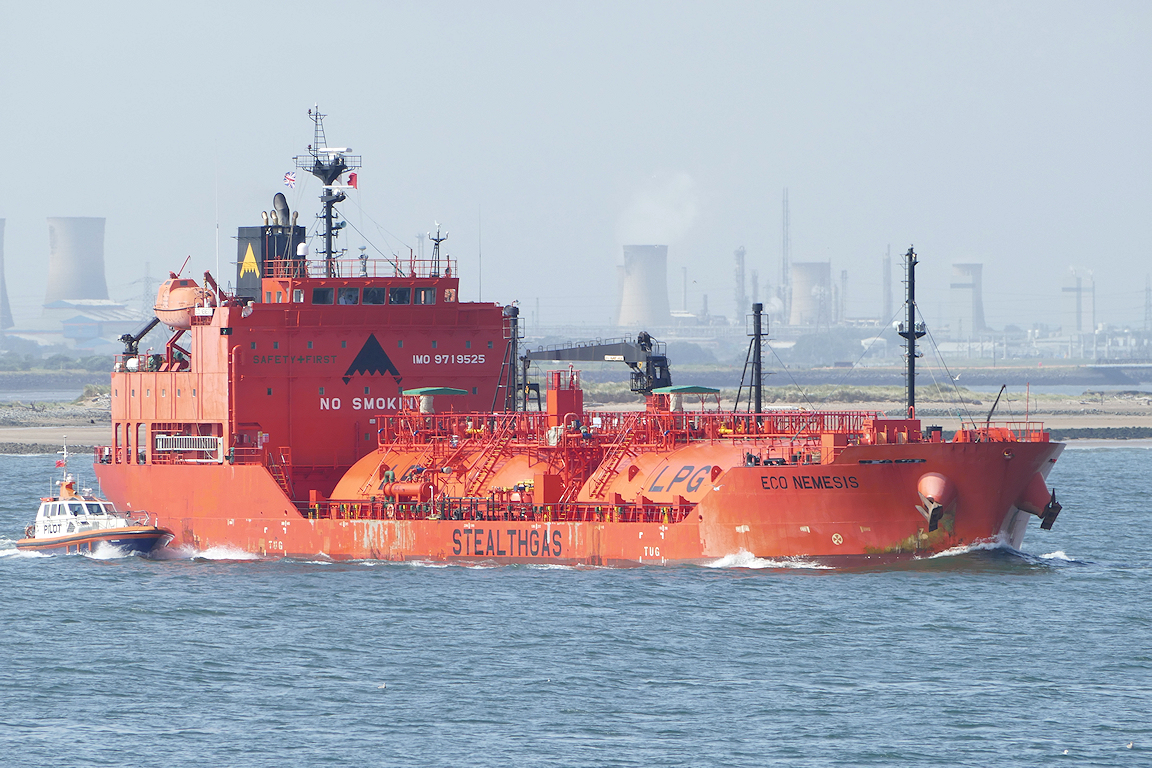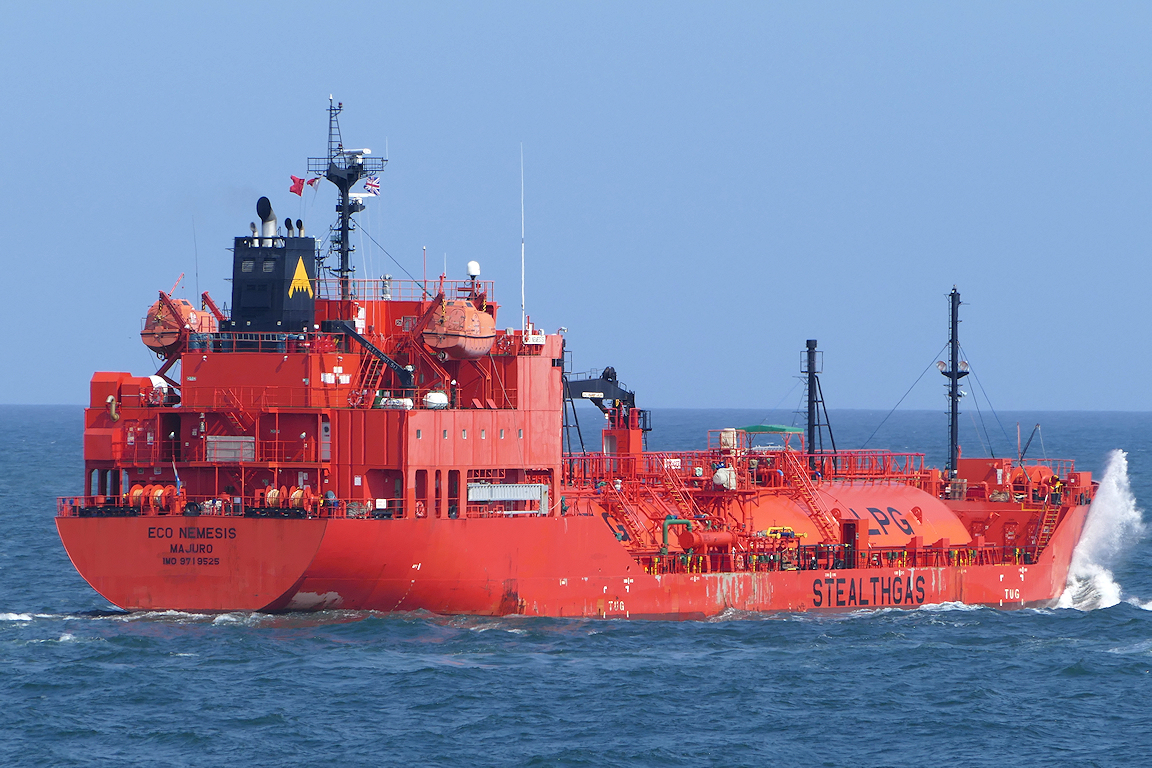 ECO NEMESIS next outward into the swell.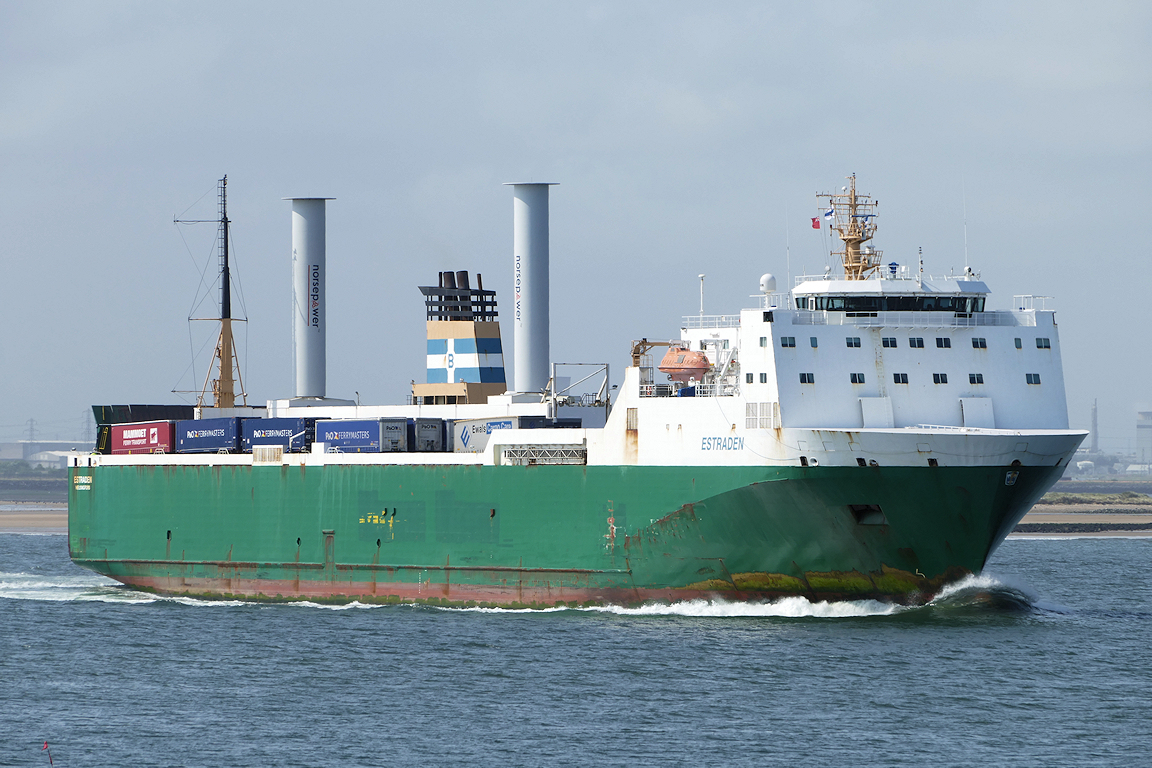 ESTRADEN outward with her prominent rotor-sails.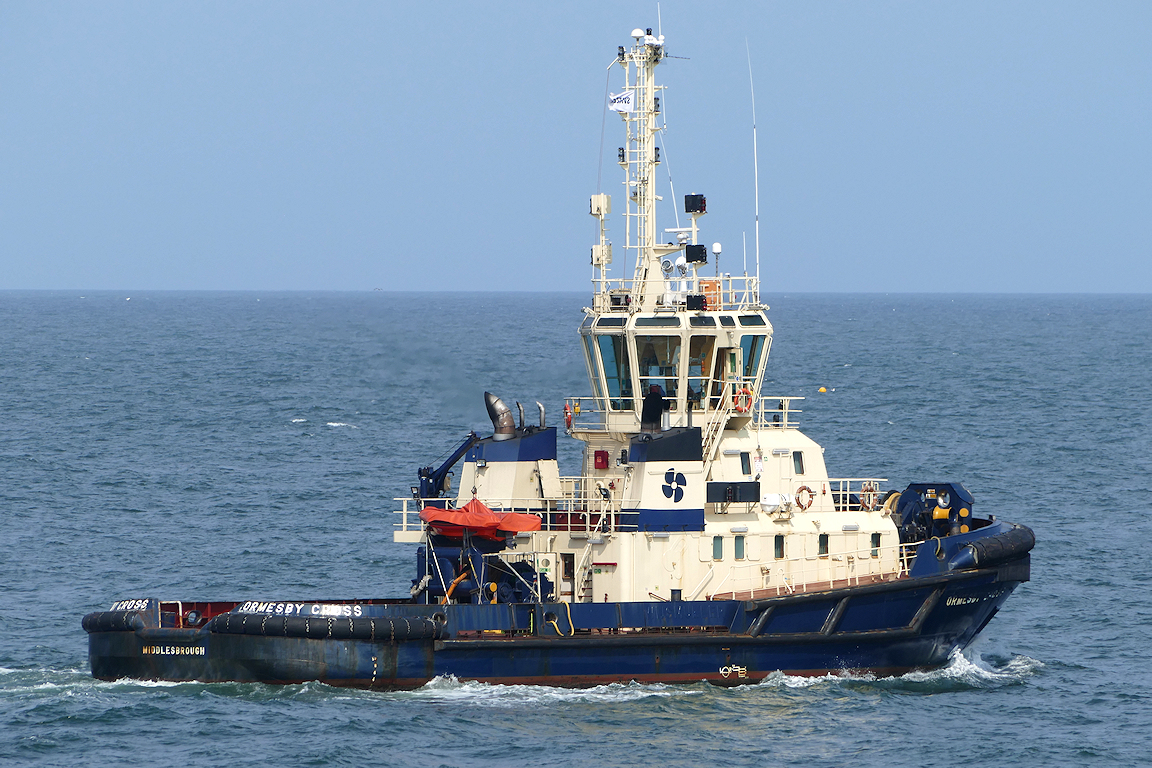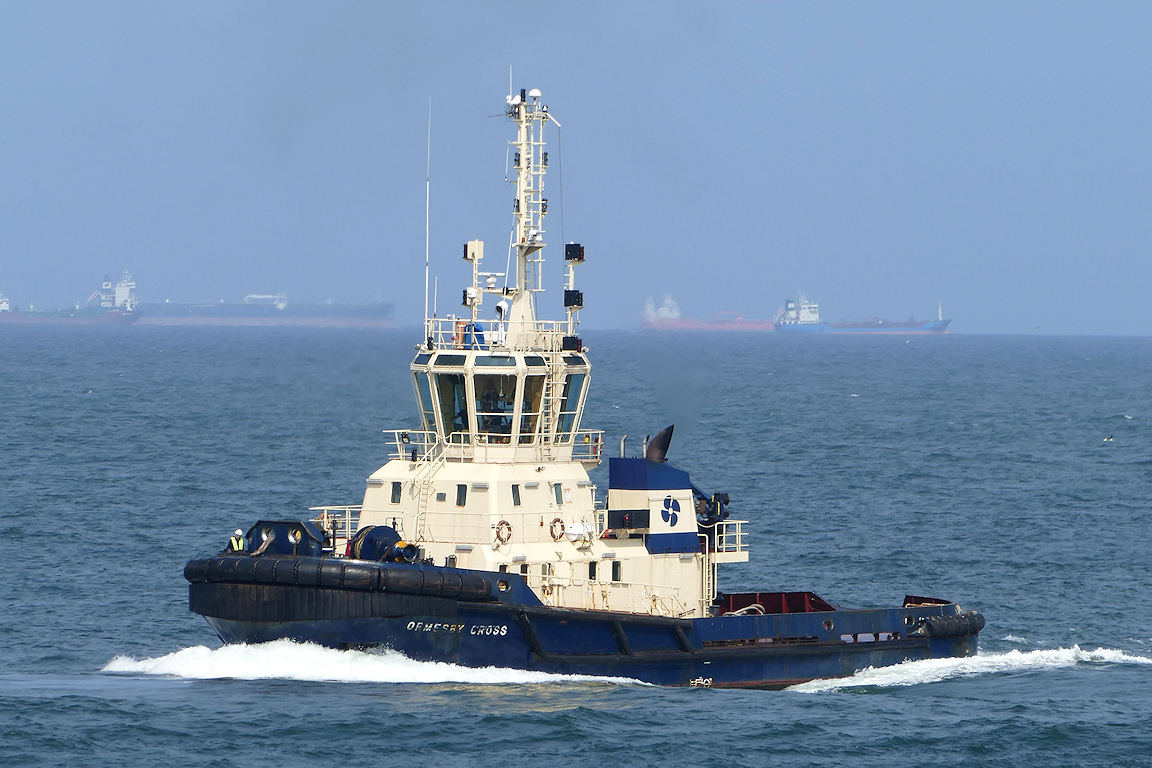 ORMESBY CROSS passing out and returning to connect to the stern of the inward bound tanker.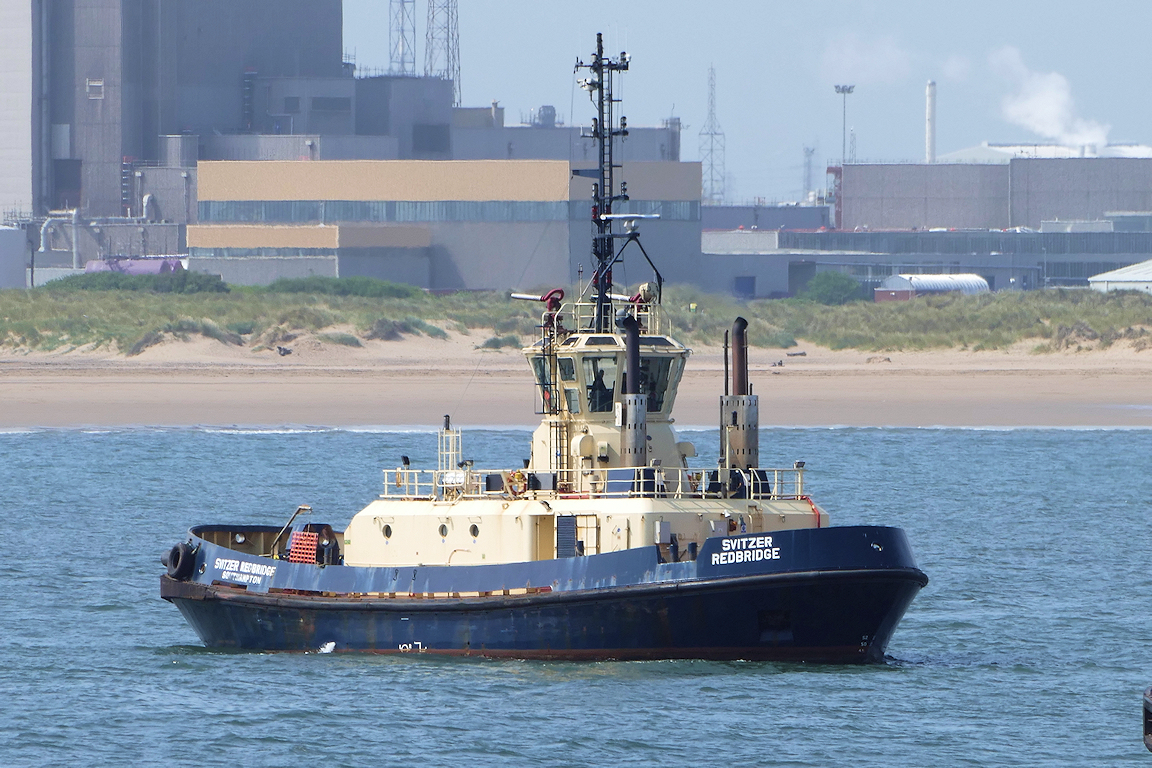 SVITZER REDBRIDGE holding in the channel…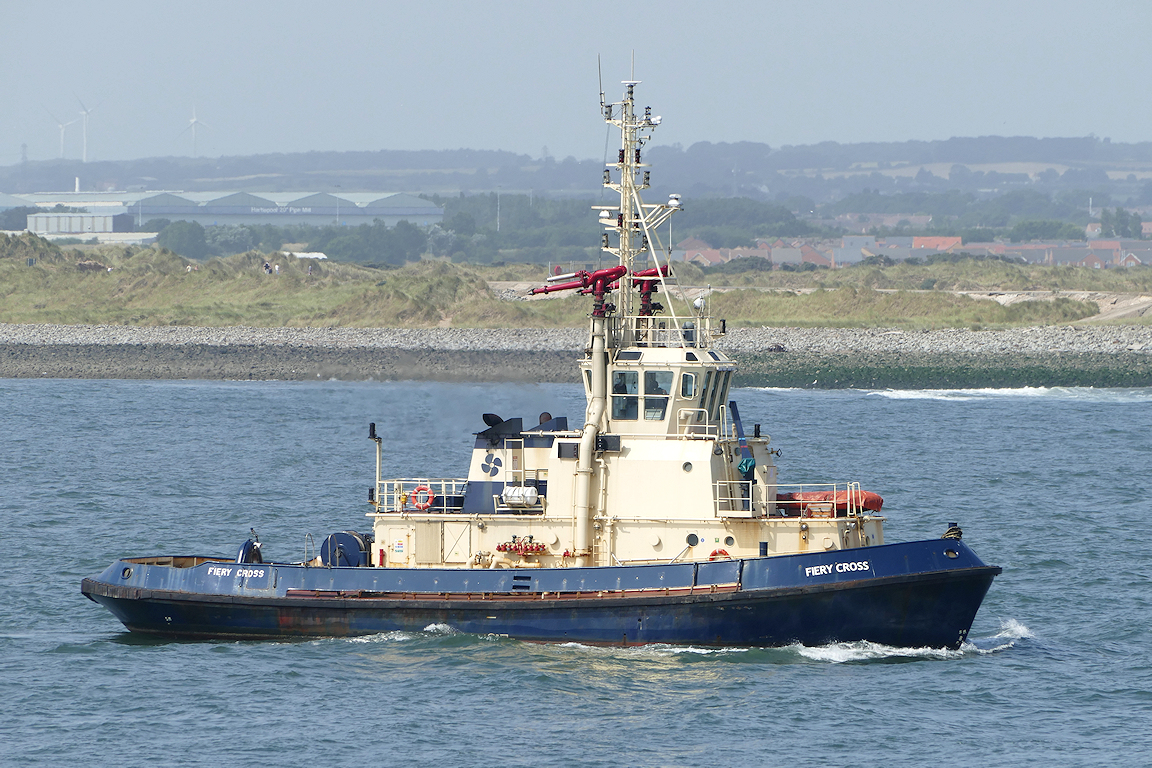 … along with FIERY CROSS.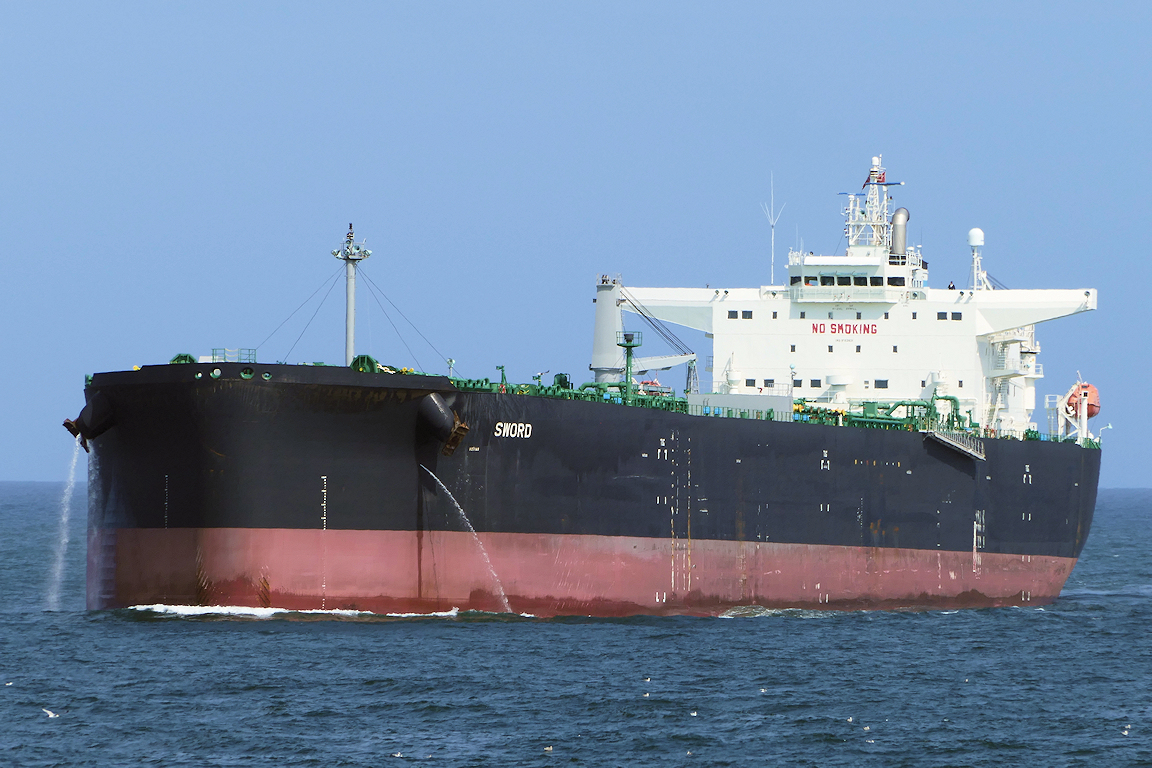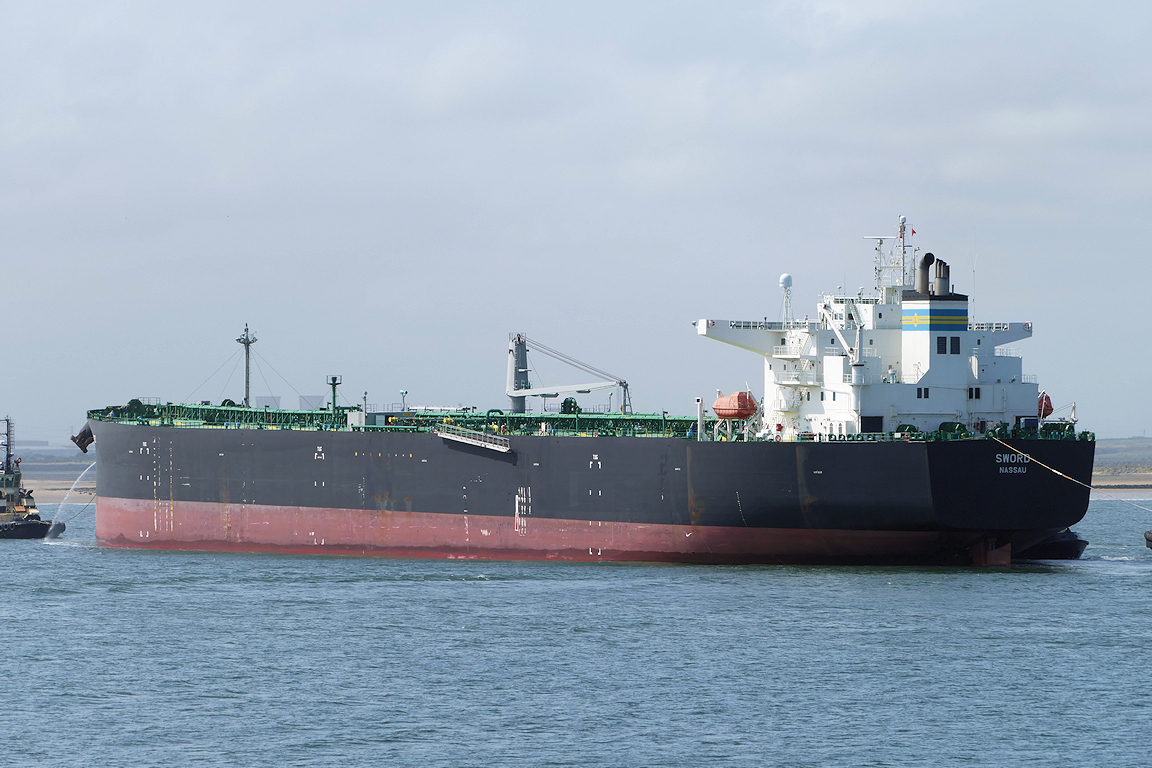 The inward bound tanker SWORD.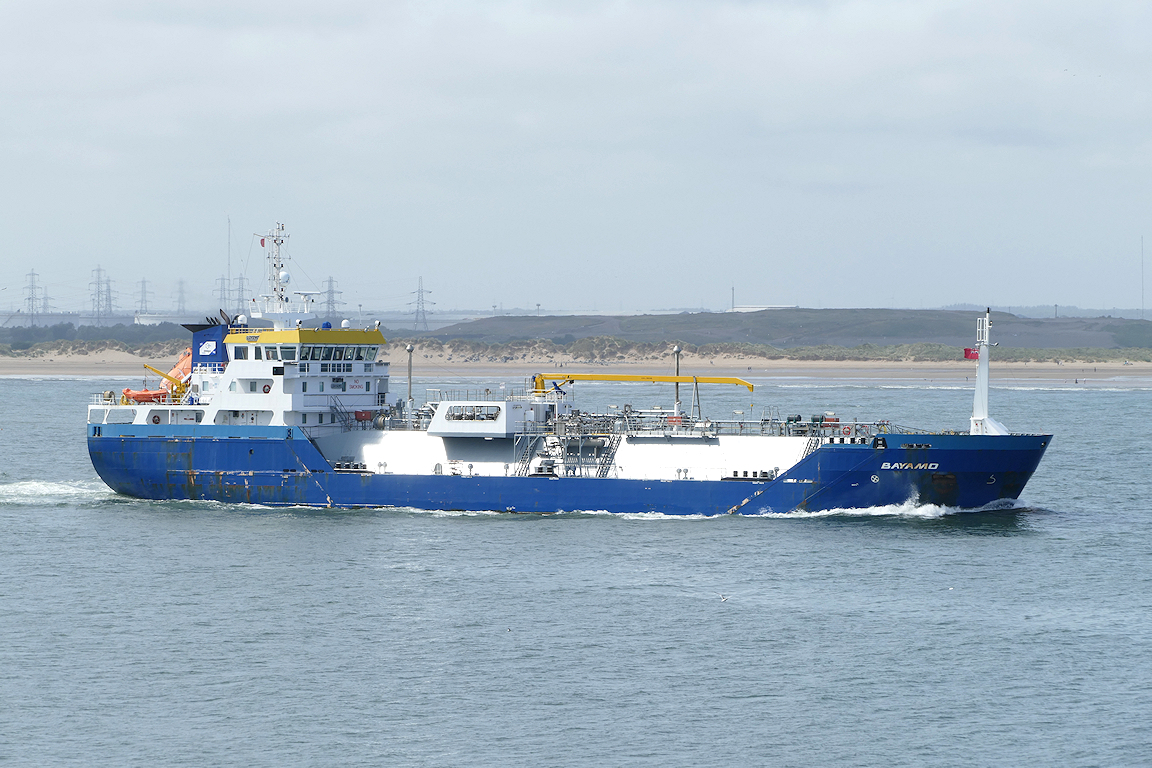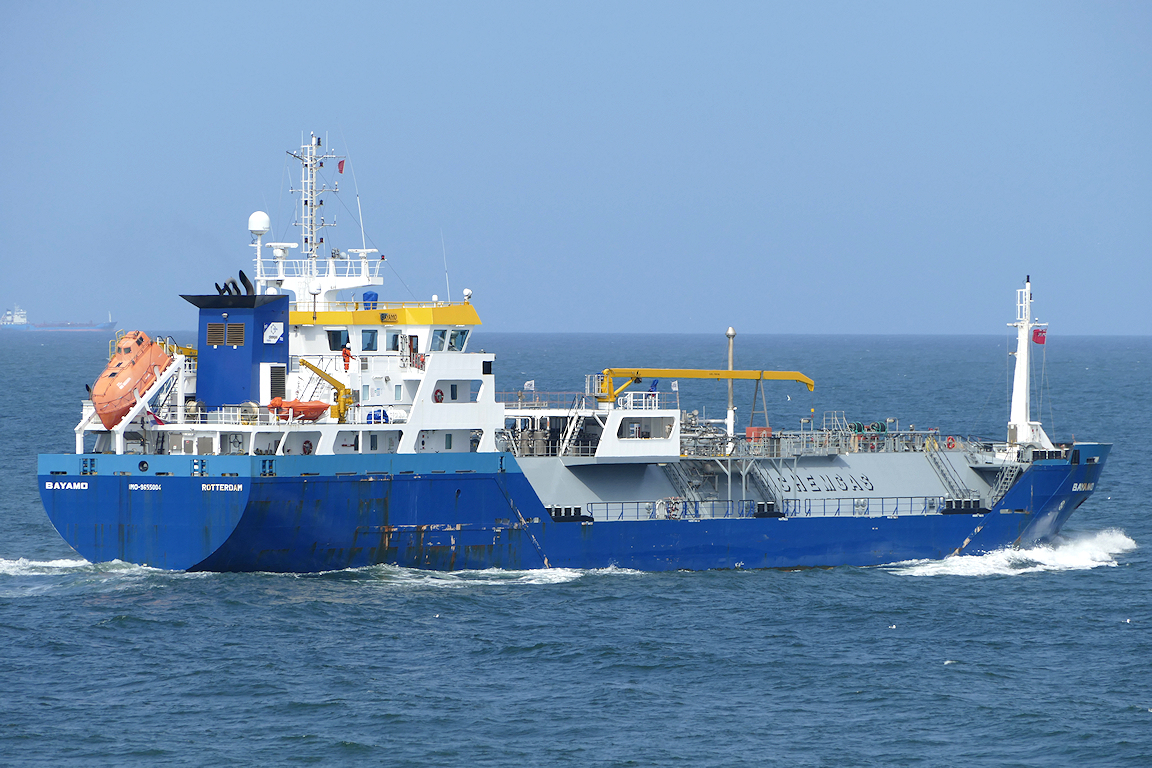 Last of the day before heading home, the BAYAMO outward.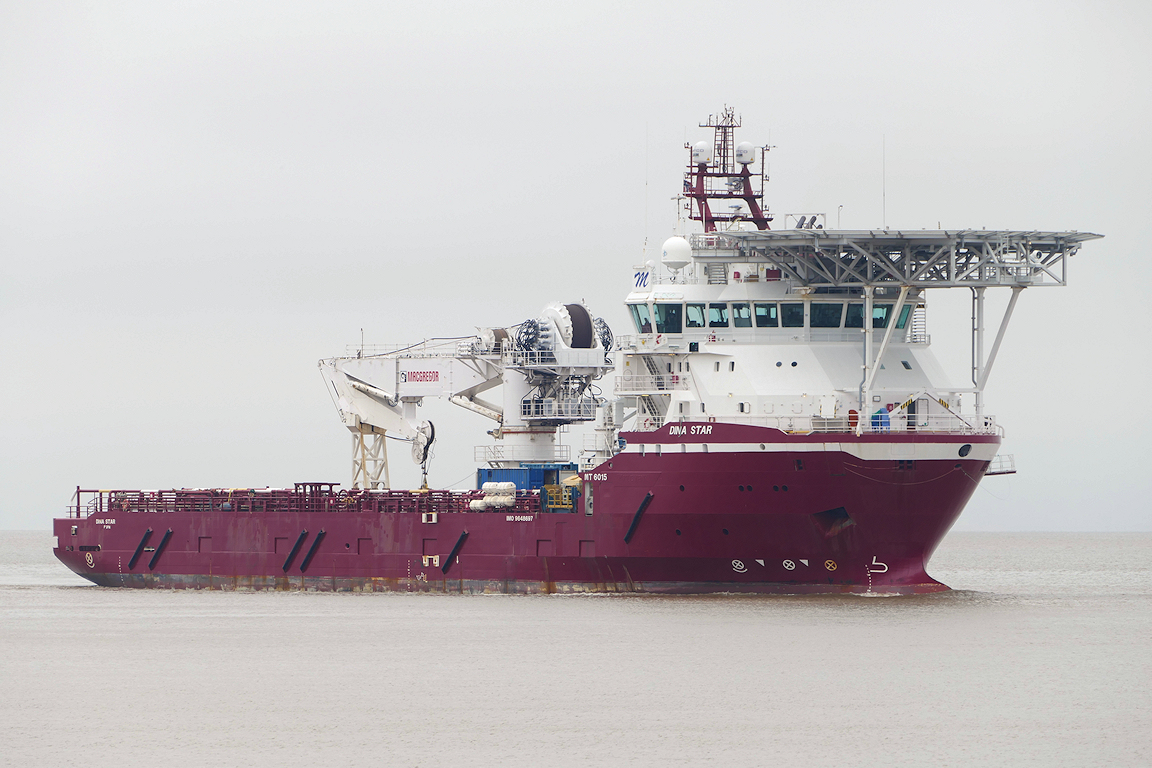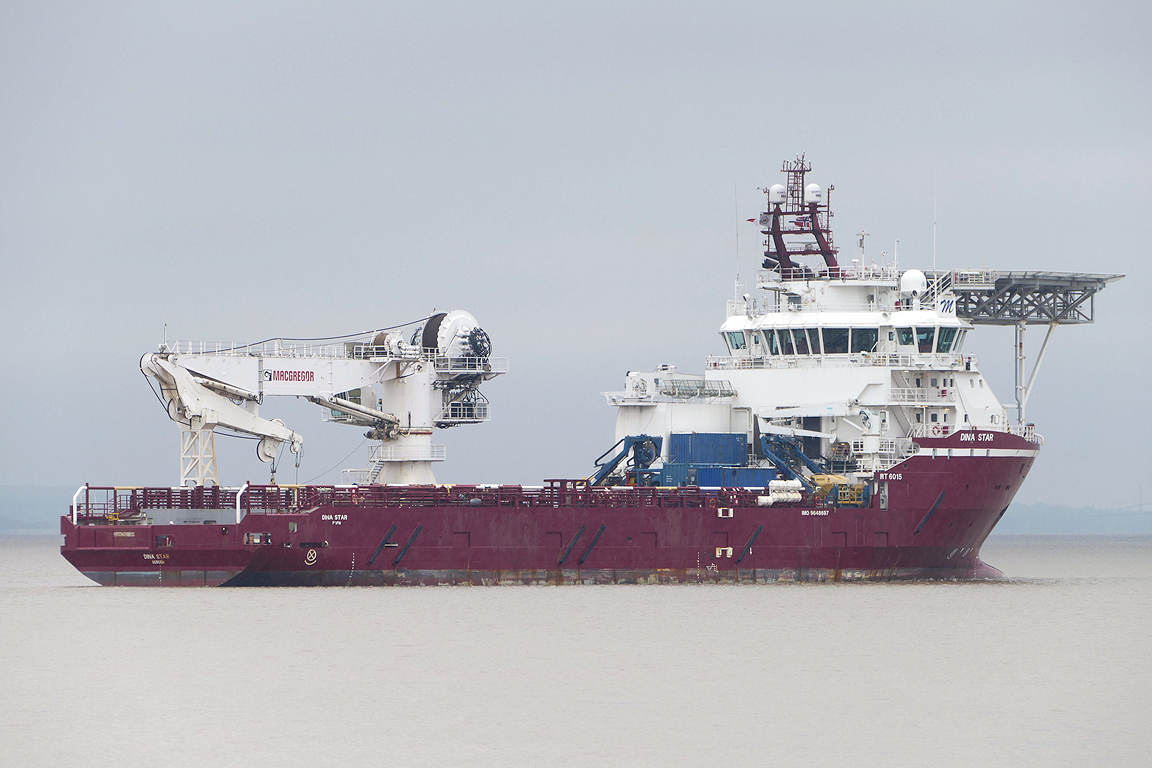 Passing King George dock for Werner Quay on a grey, wet day, DINA STAR had been working on the wind farms.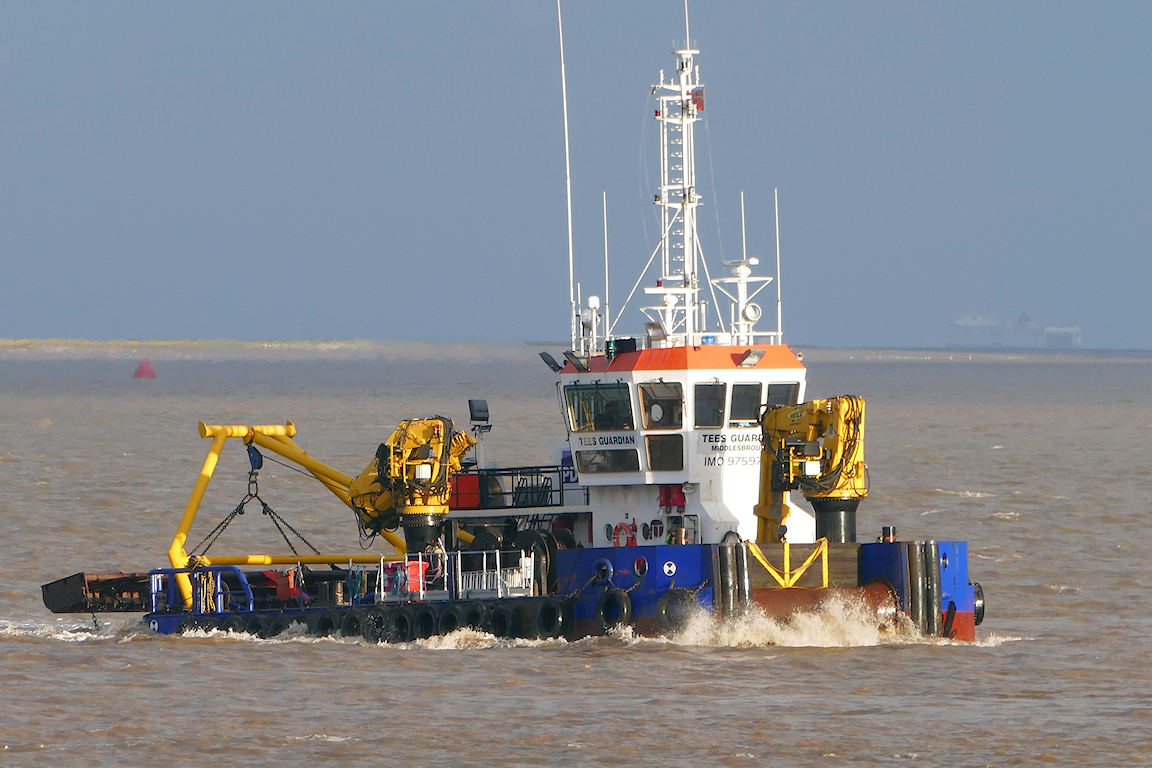 TEES GUARDIAN inward for Alexandra dock. She spent a short while on the river working for UKD.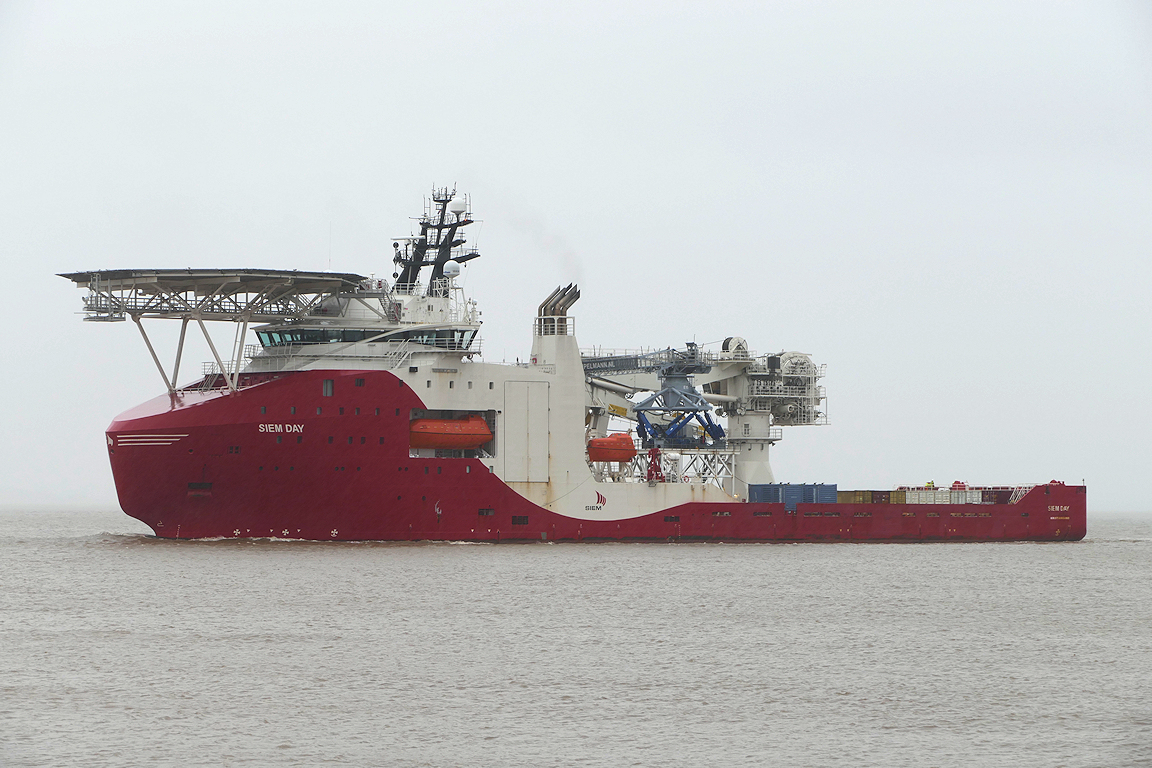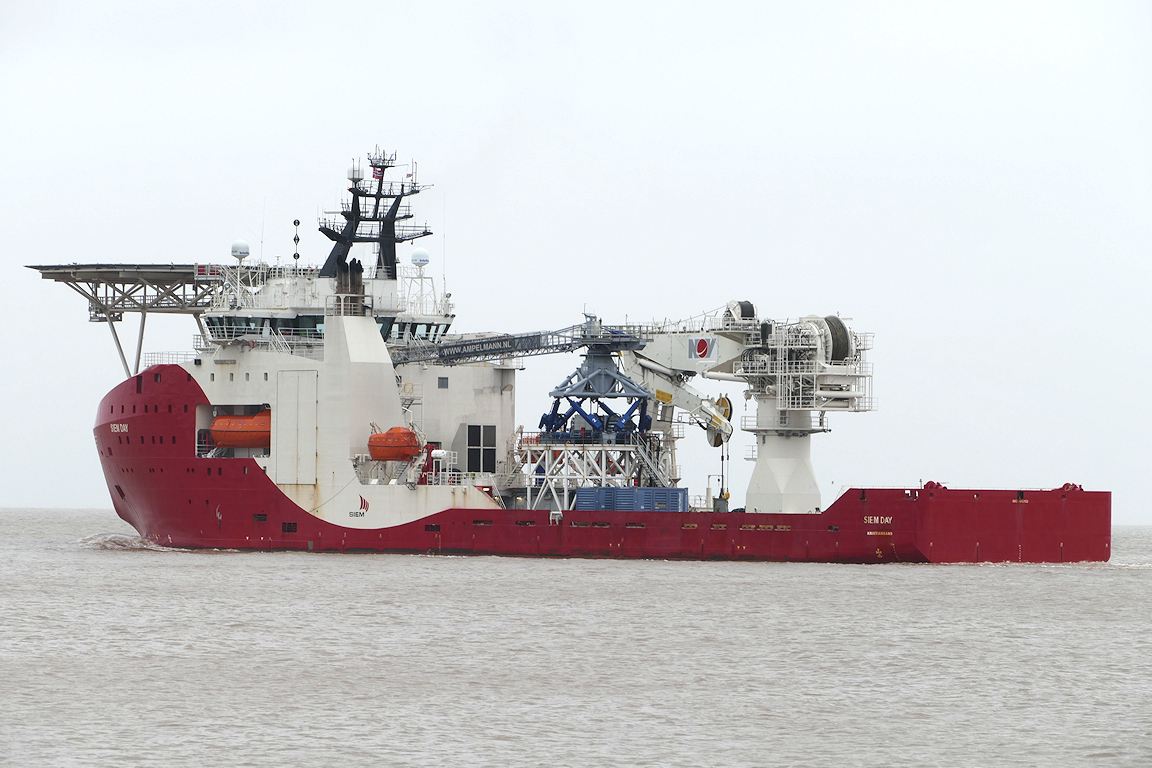 Another grey, wet day and another impressive vessel from the wind farm projects, SIEM DAY passes King George dock outward from Werner Quay.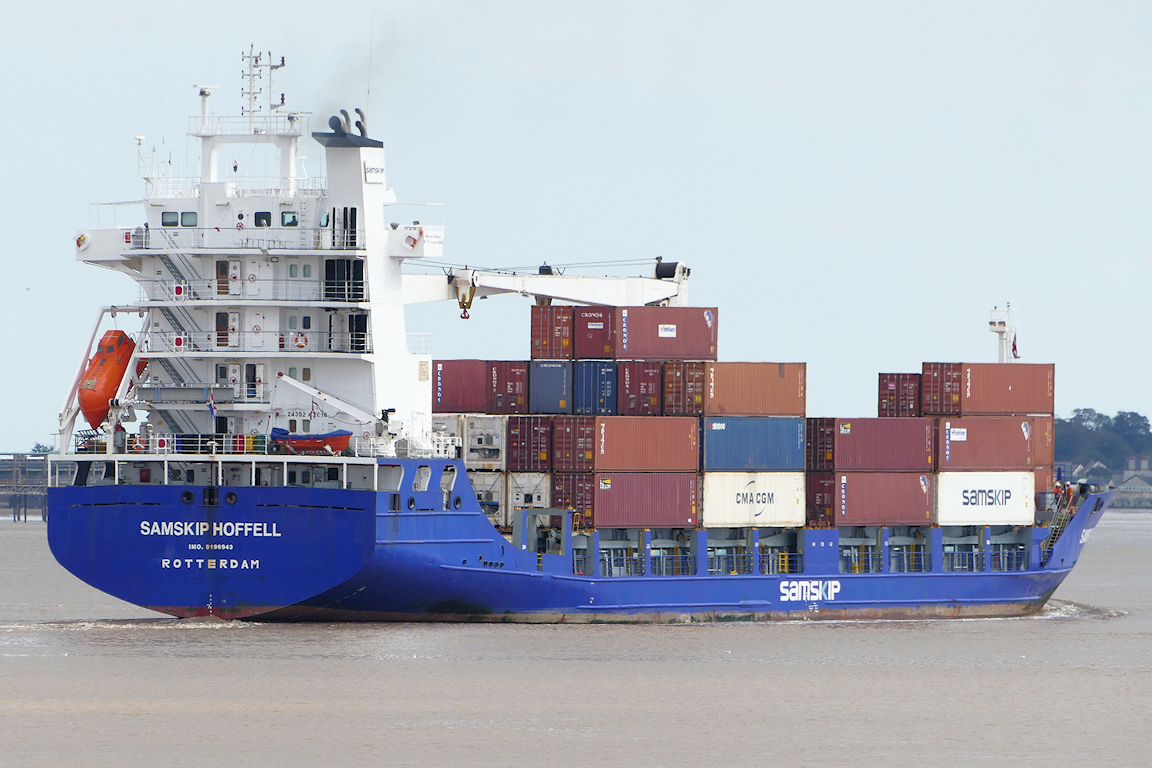 SAMSKIP HOFFELL sailing from King George dock.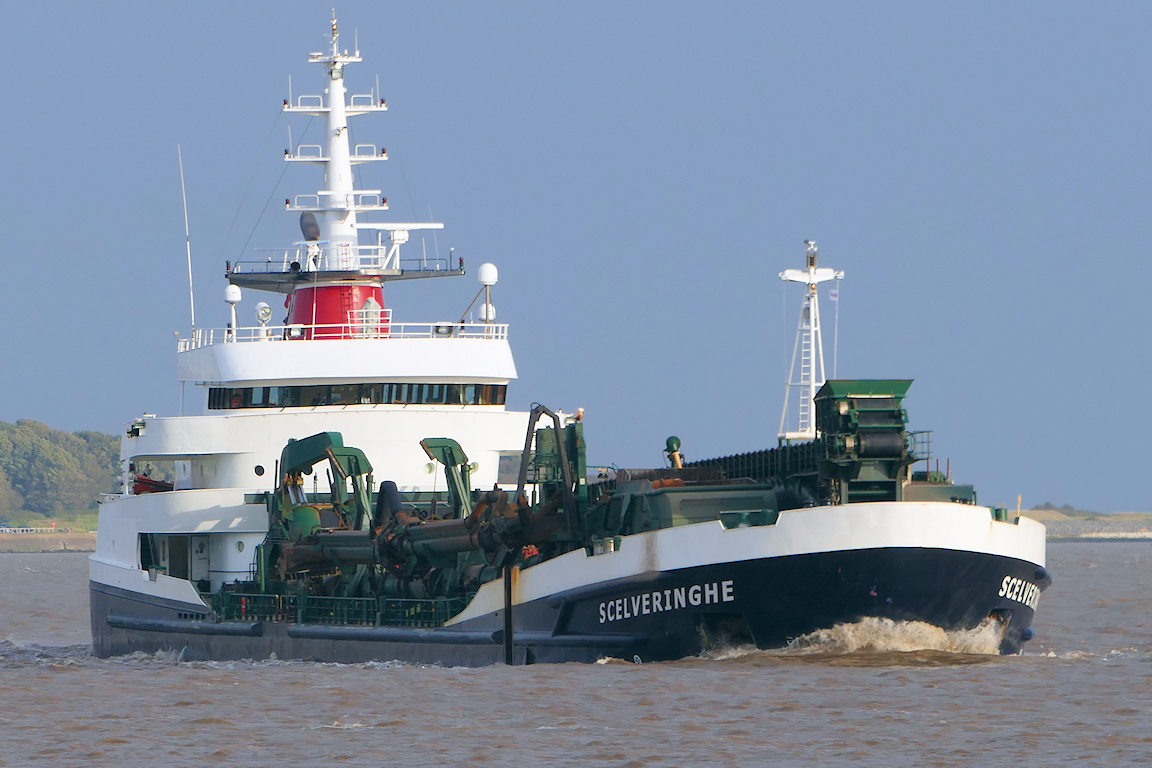 SCELVERINGHE is now a regular bringing sea dredged aggregates to Riverside Quay.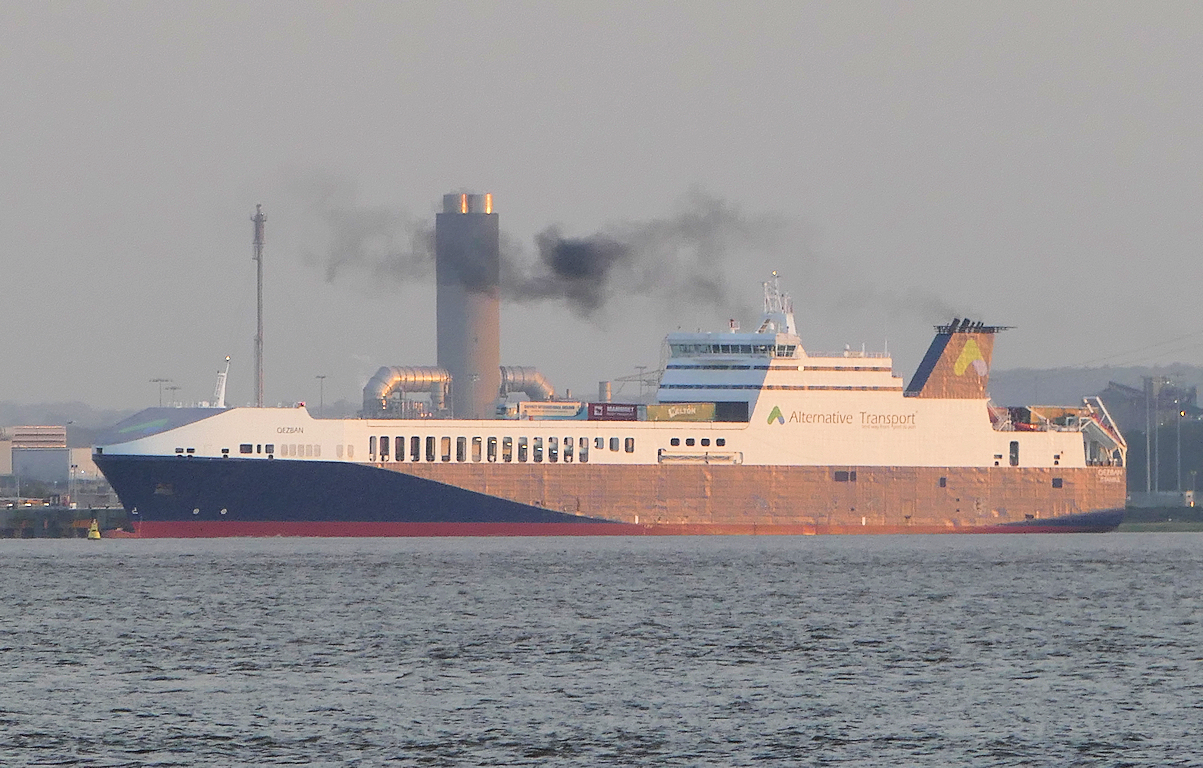 A long distance view of QEZBAN sailing from the Humber Sea Terminal.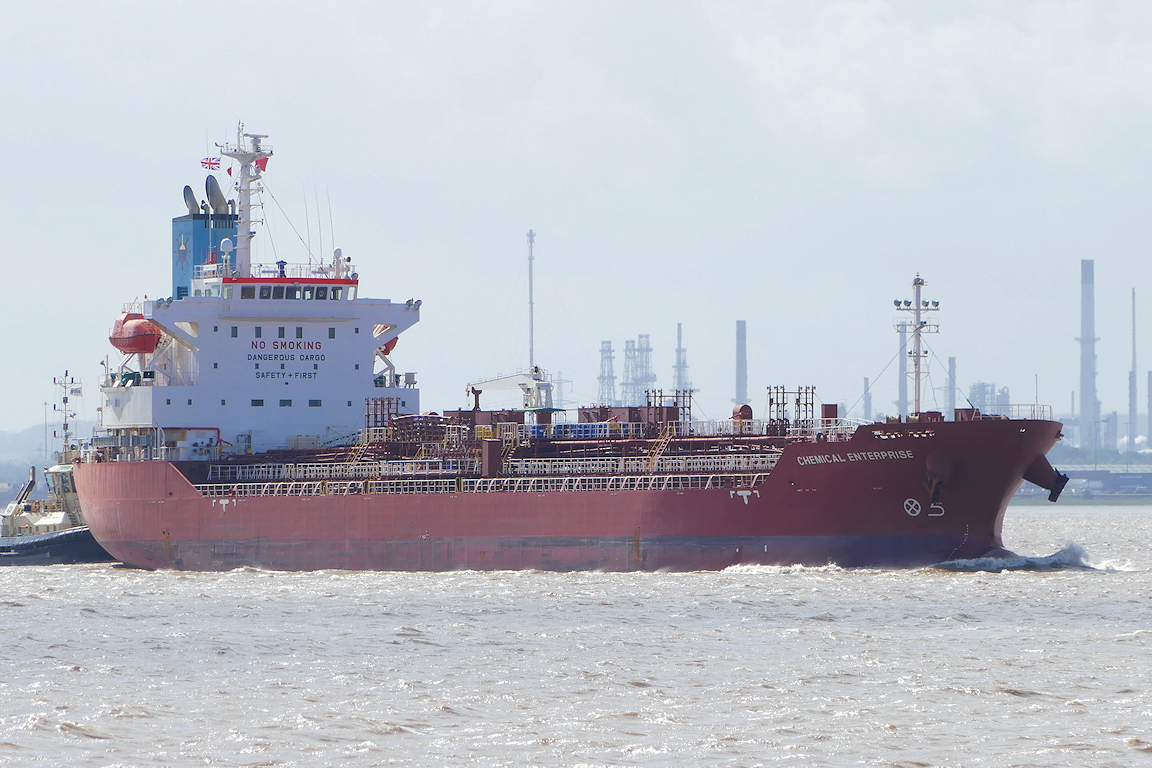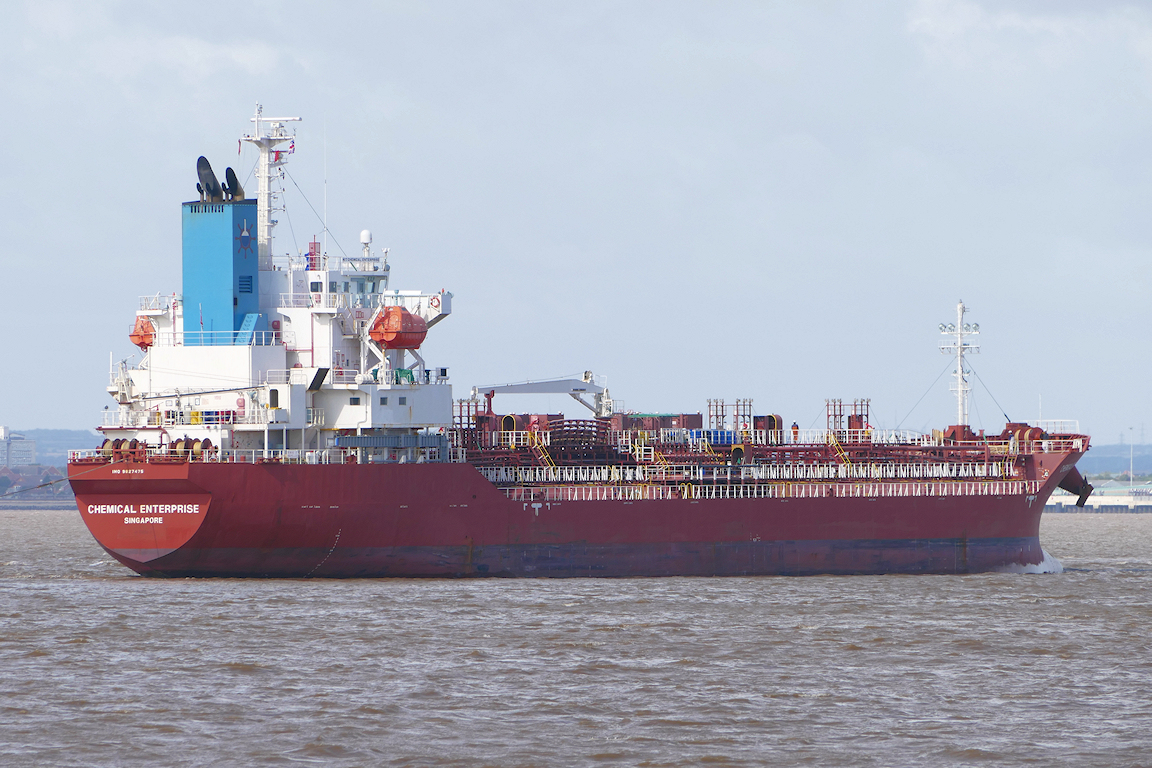 CHEMICAL ENTERPRISE arriving for Saltend…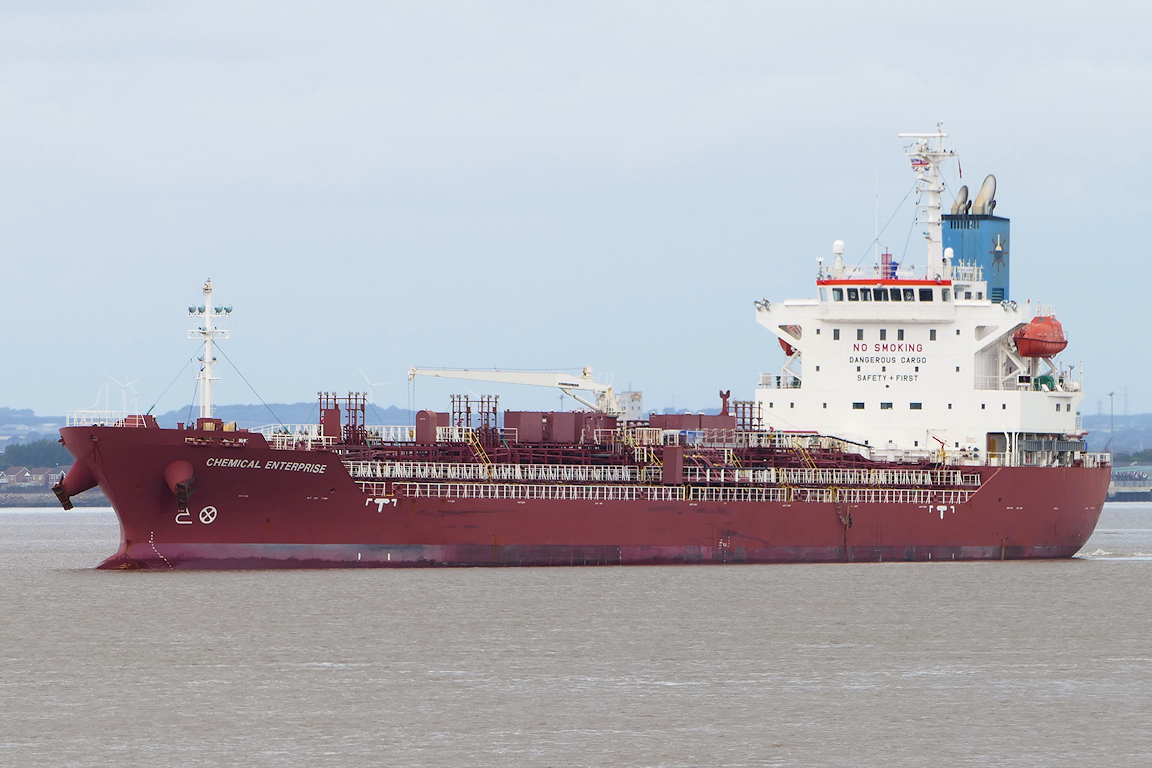 … and sailing the next day.
We were supposed to be getting married in June this year, the lockdowns prevented that happening. However, we were able re re-arrange for next year. In need of a break away, we managed to arrange another Scotland break to Leith and Aberdeen.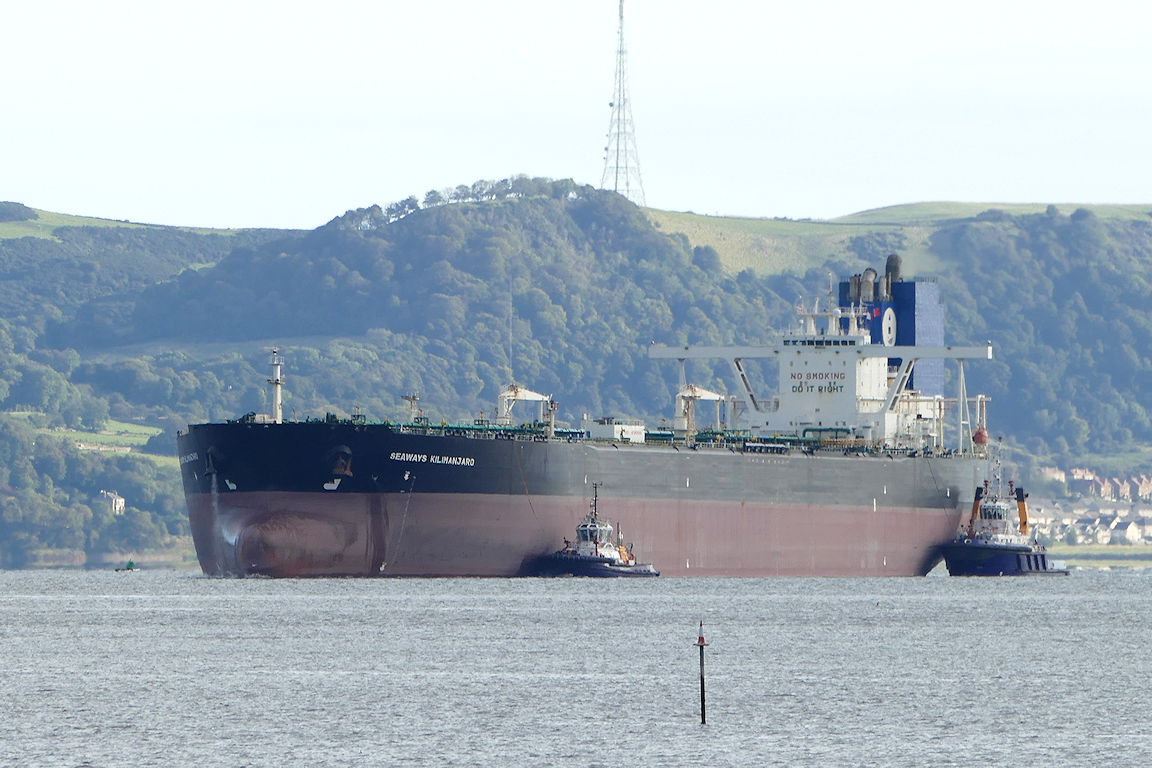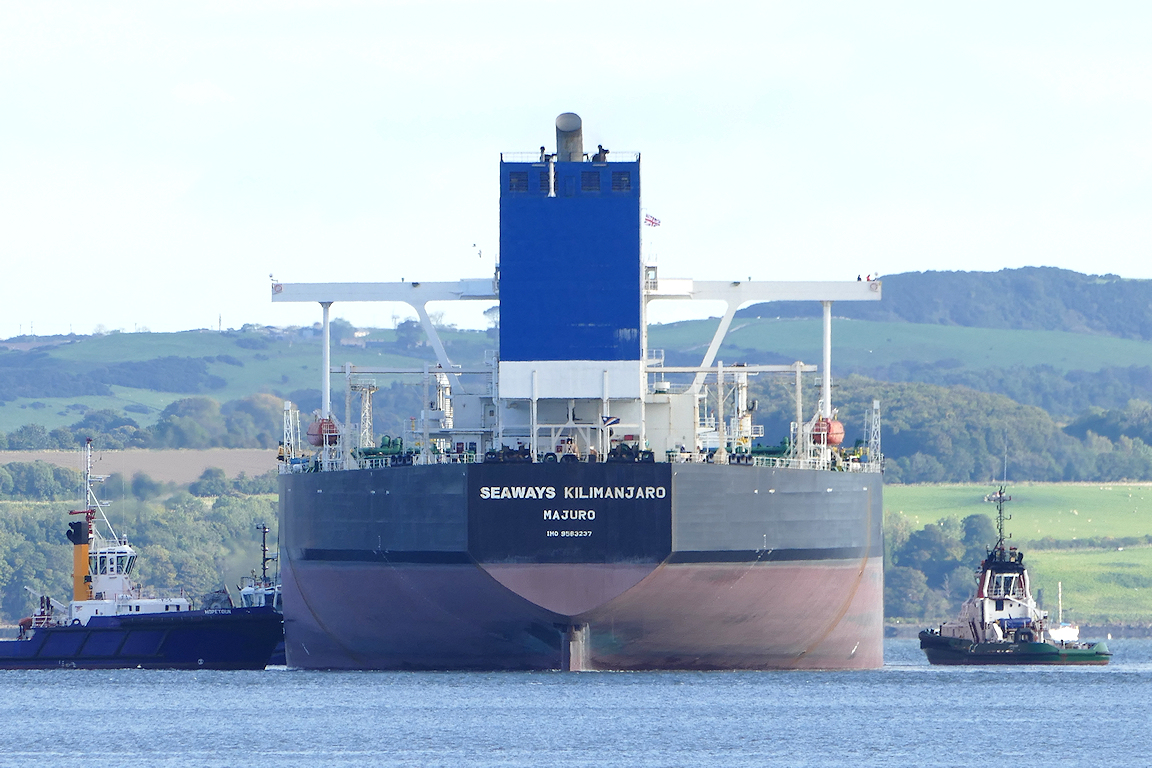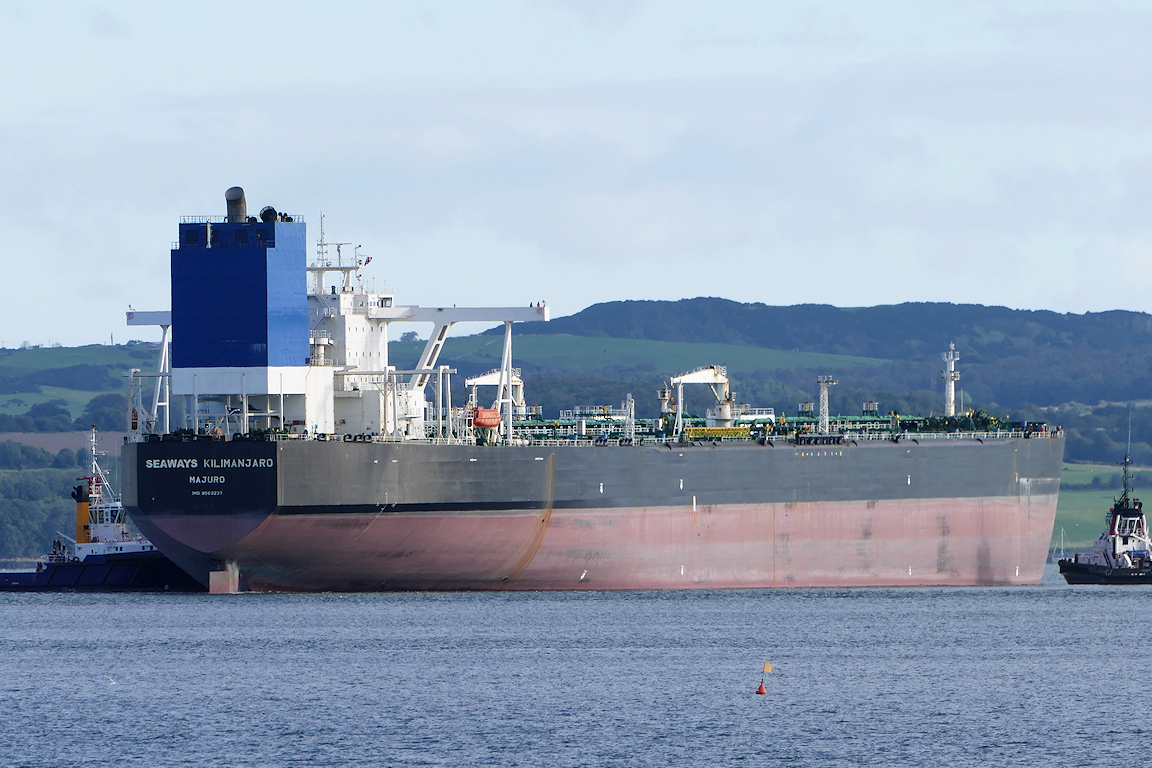 Morning on the riverfront at South Queensferry, the VLCC SEAWAYS KILIMANJARO arriving for Hound Point. Now that is a large scrubber!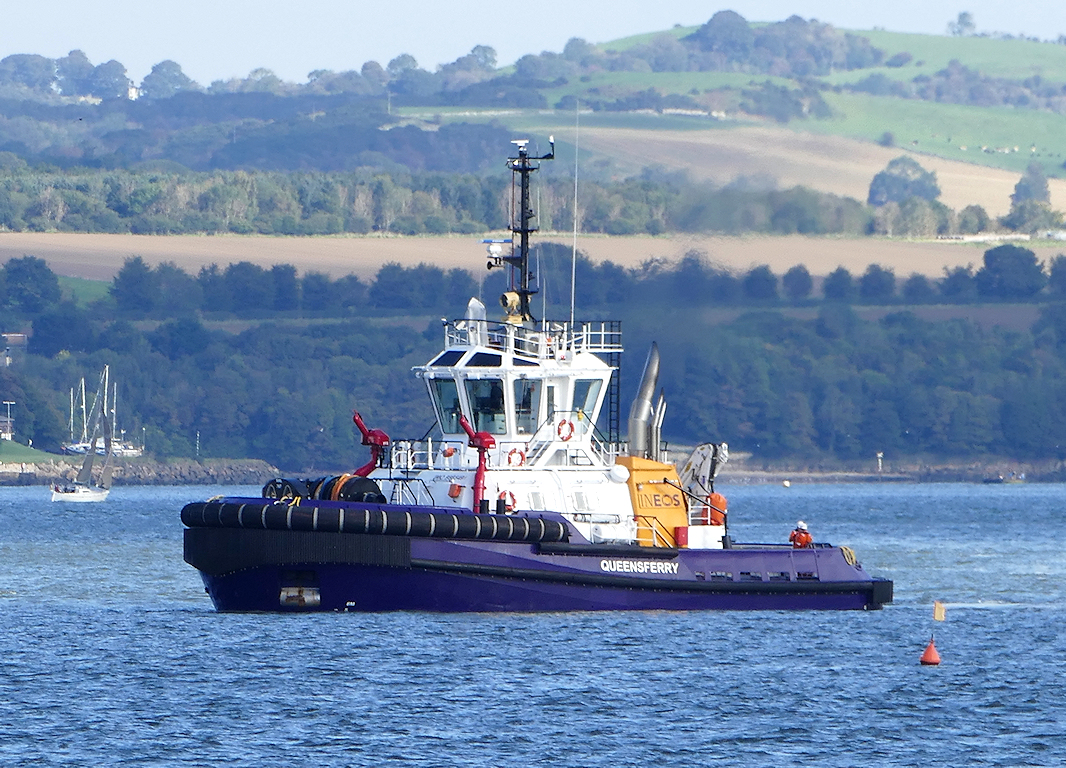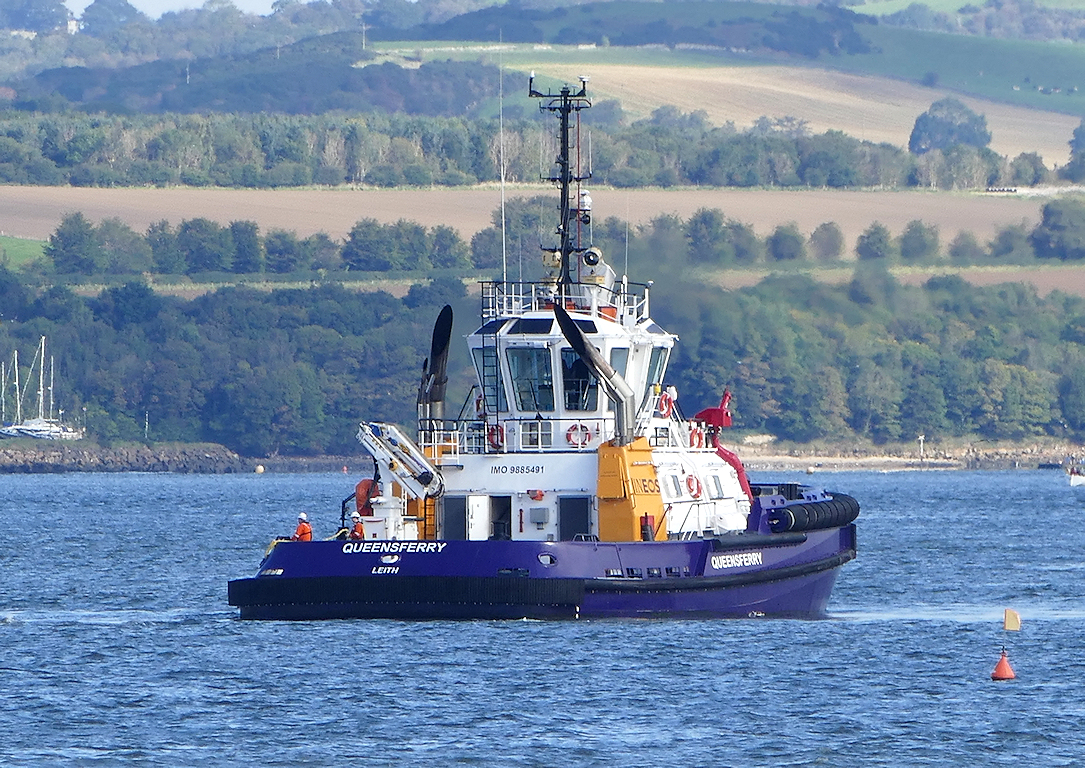 The latest addition to the Hound Point tugs, the QUEENSFERRY returns to the moorings…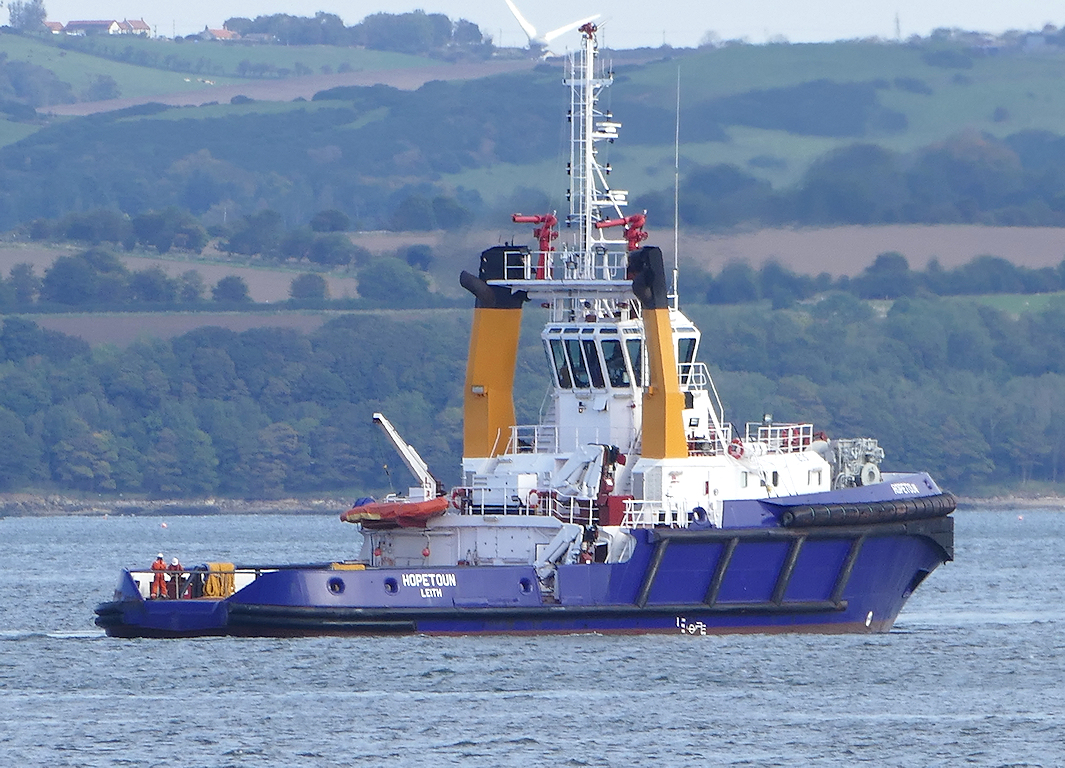 …followed a short while later by HOPETOUN, now in Ineos colours.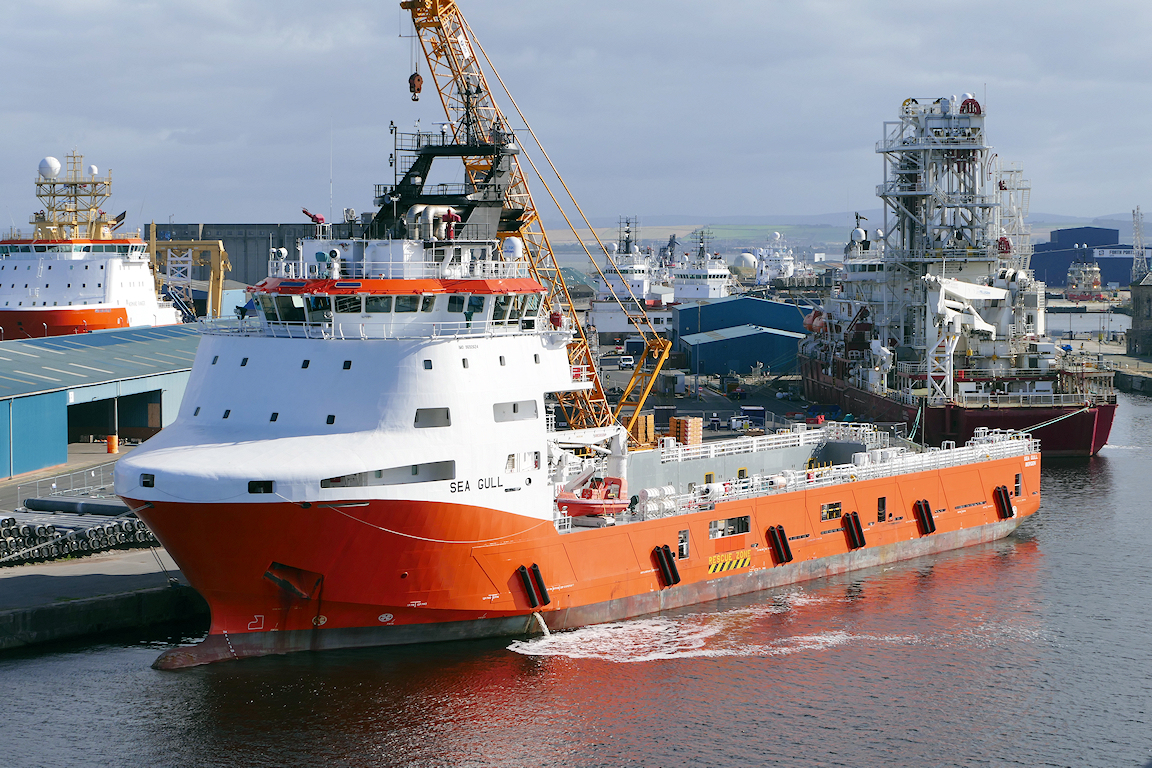 Returning to Leith, and up on the roof of the multi-storey car park, the dock had plenty of ships in. SEA GULL was nearest.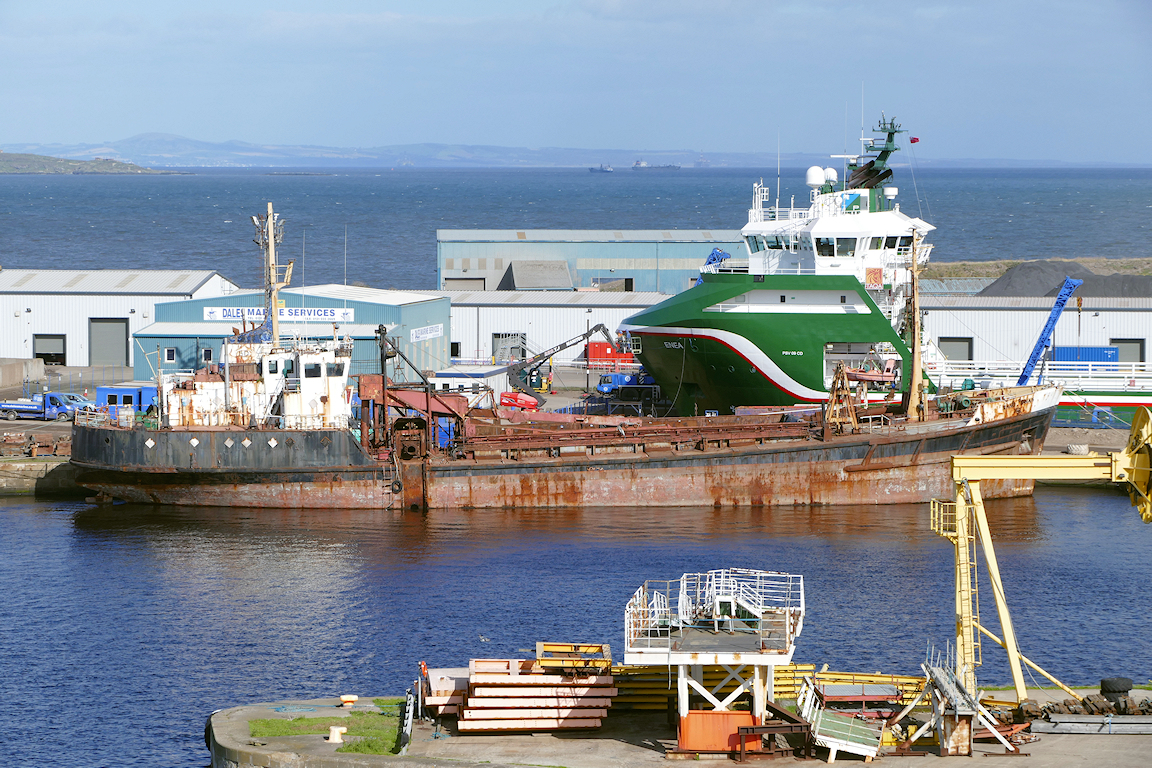 Having arrived earlier this year from Liverpool, SAND SWAN is in the process of being demolished, by the look of it very slowly.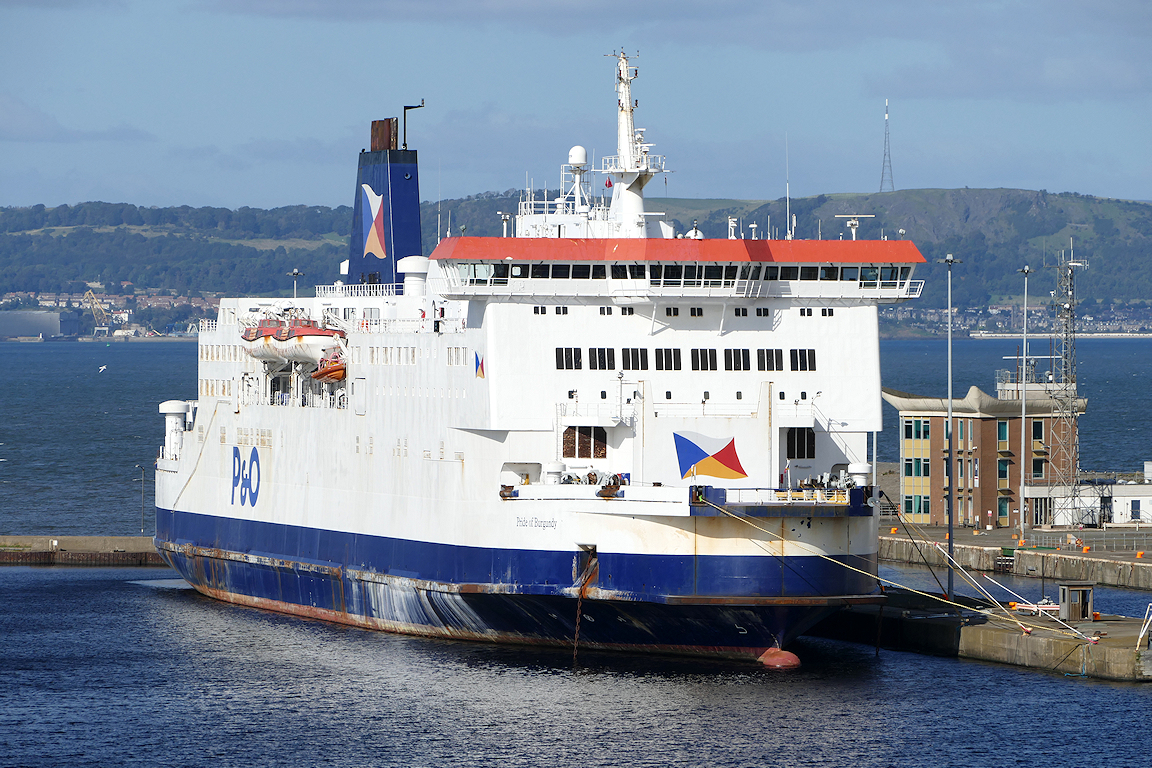 Laid up, while we were up in Leith it was announced the PRIDE OF BURGUNDY would be taken out of service permanently.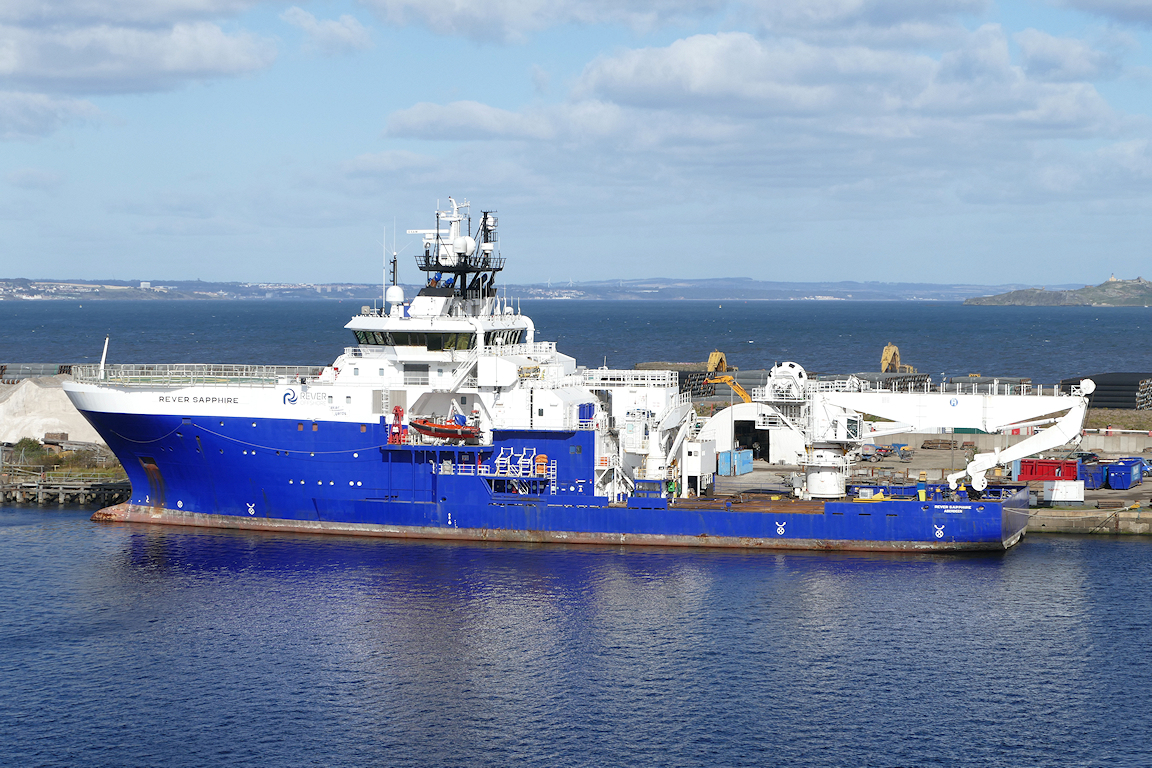 REVER SAPPHIRE seen here sat in cold lay-up.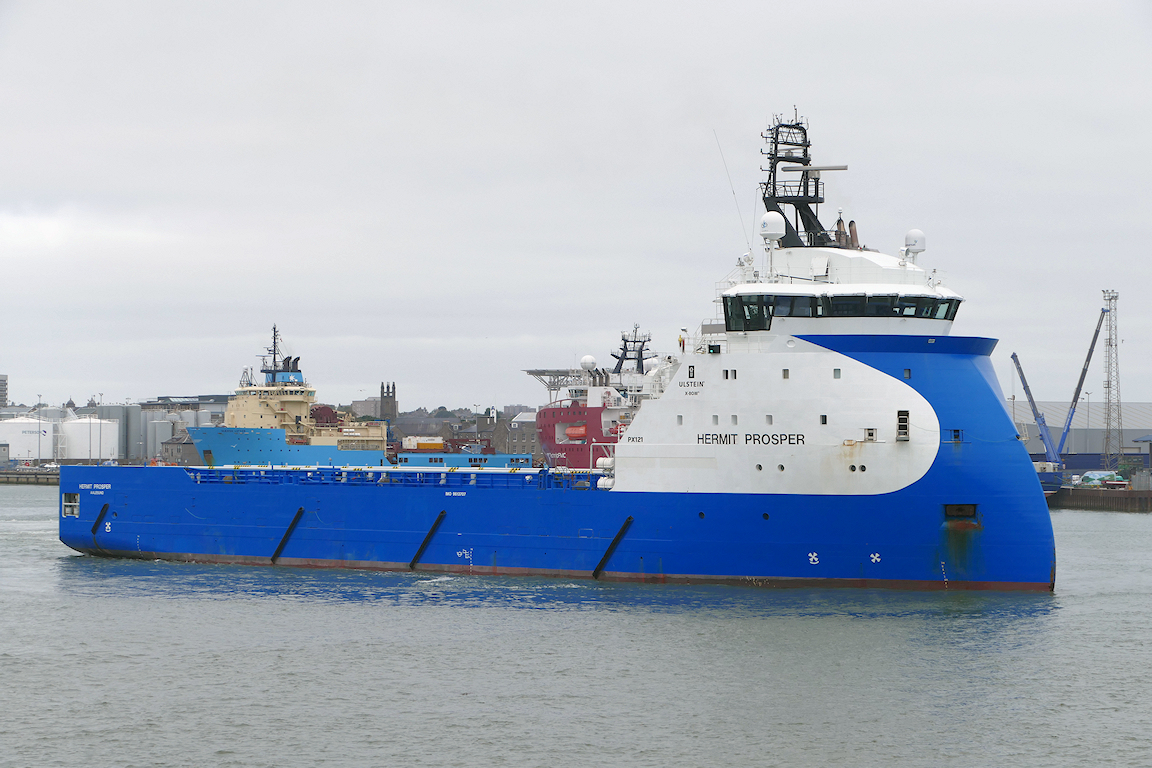 Next day, on arrival at Aberdeen the HERMIT PROSPER was just sailing.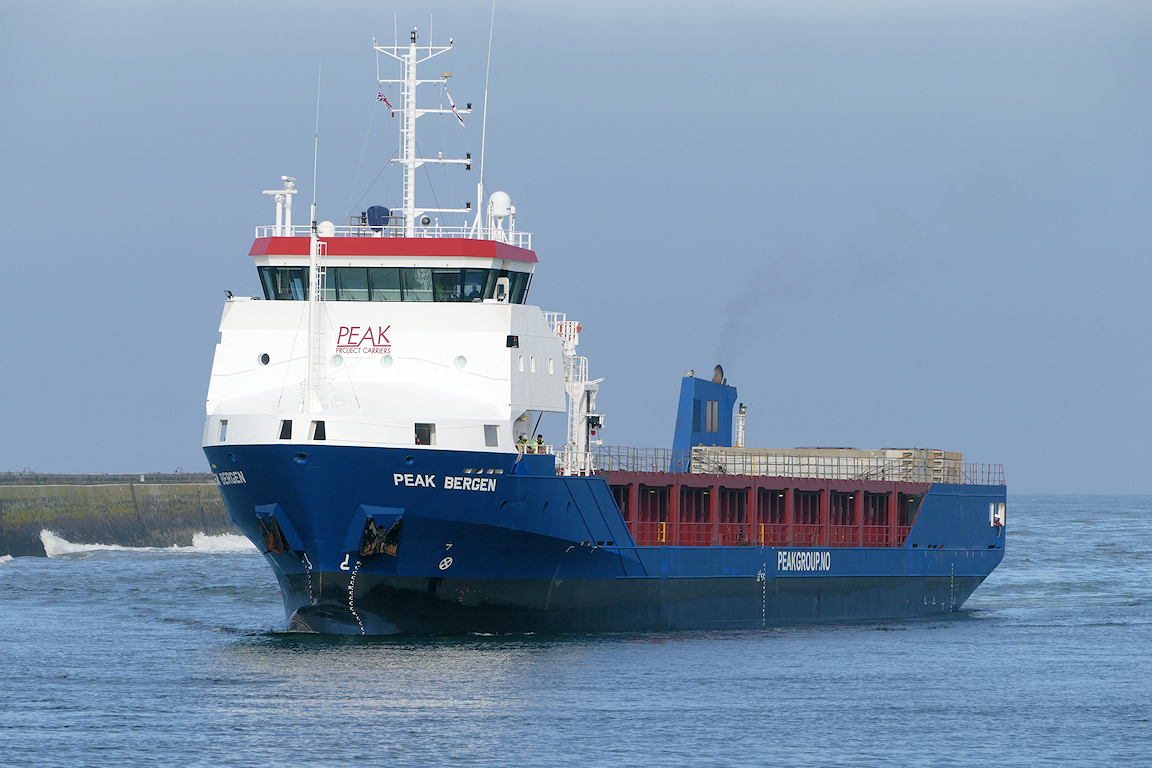 PEAK BERGEN arrives Aberdeen harbour.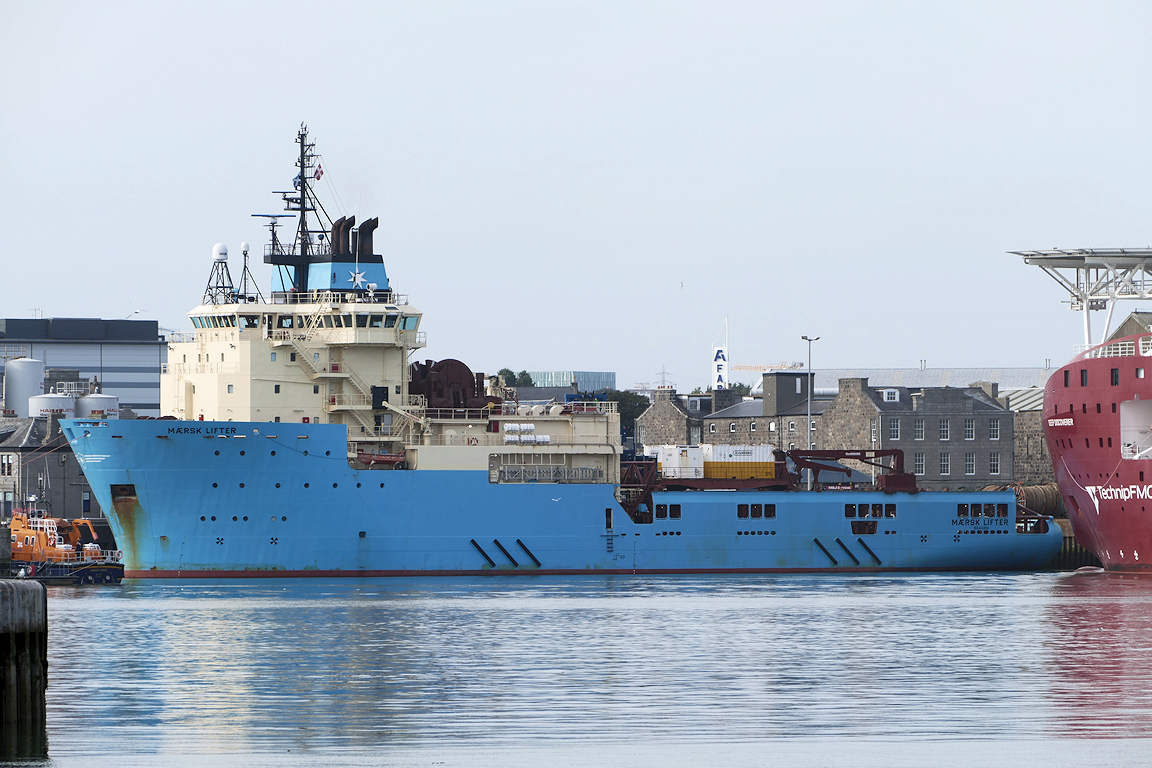 MAERSK LIFTER moored across the dock.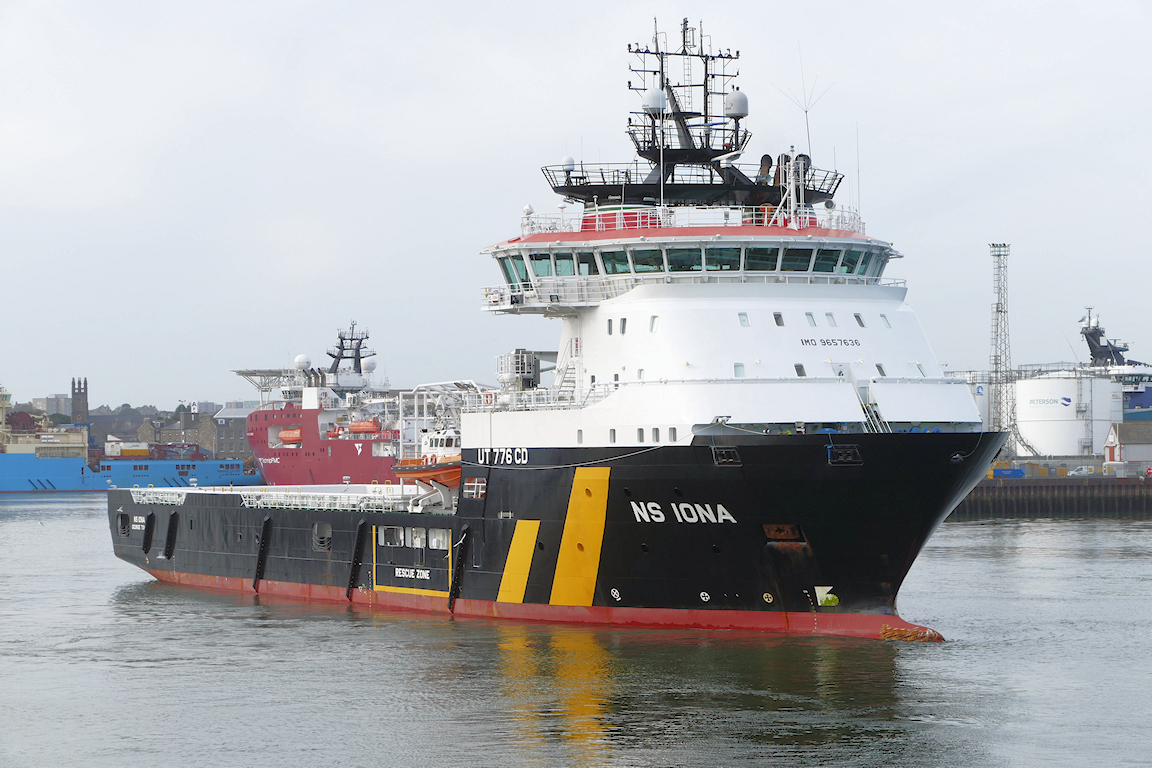 A few sailings, NS IONA…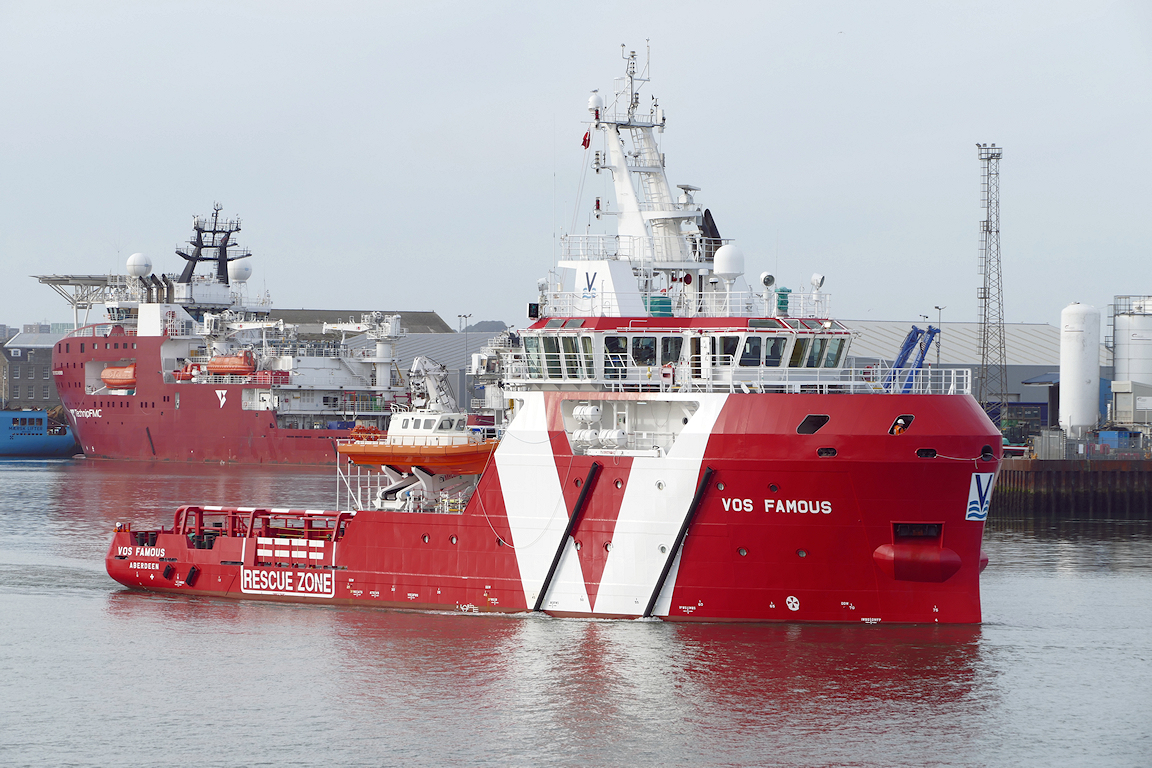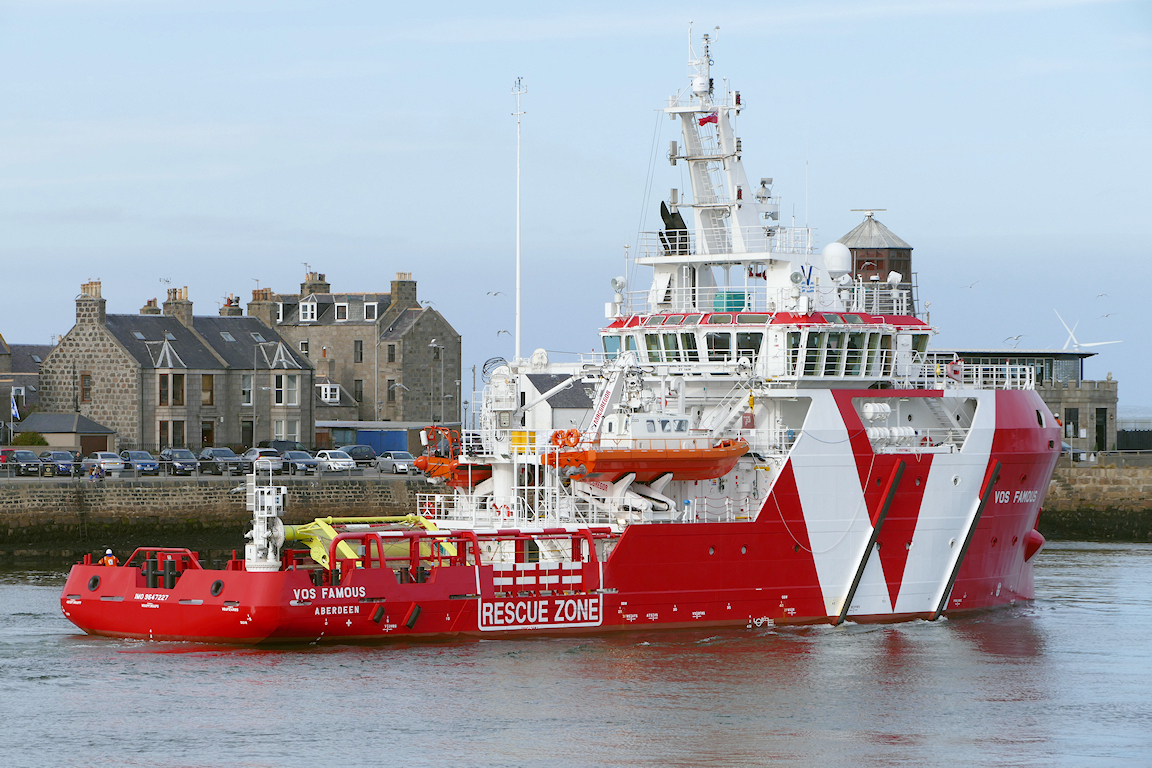 … followed by VOS FAMOUS.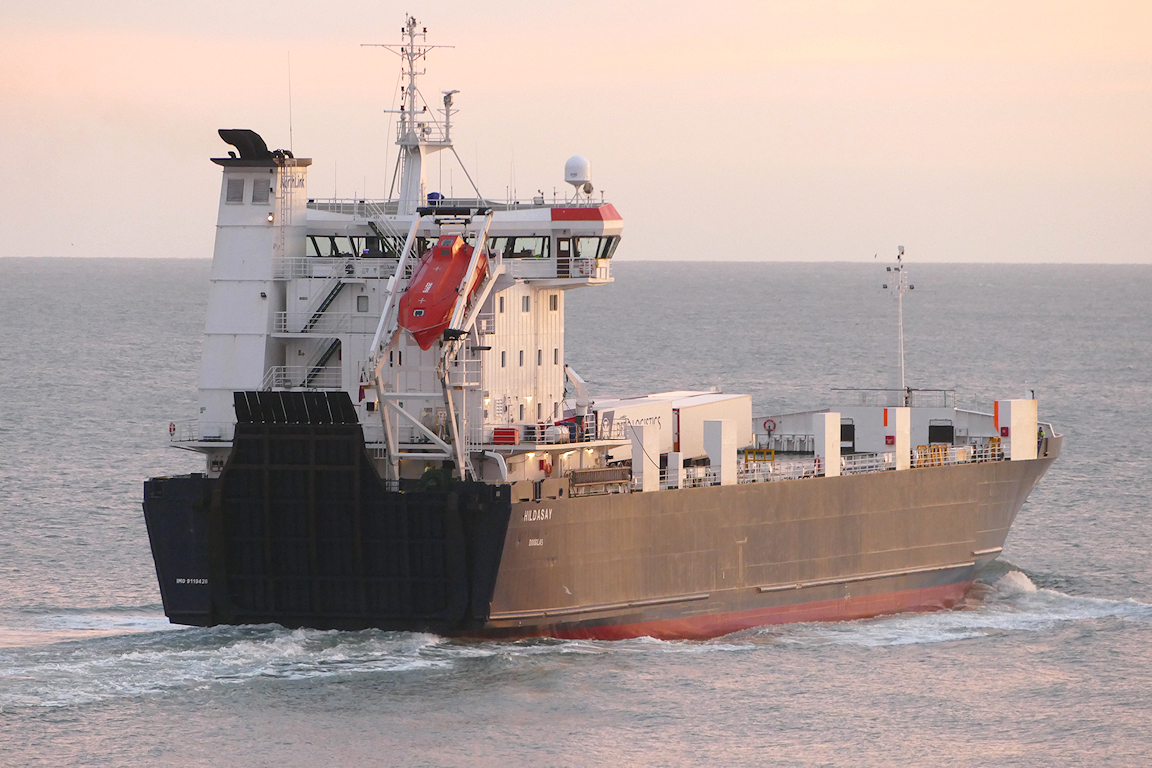 An unusual (for me to see) morning sailing of HILDASAY.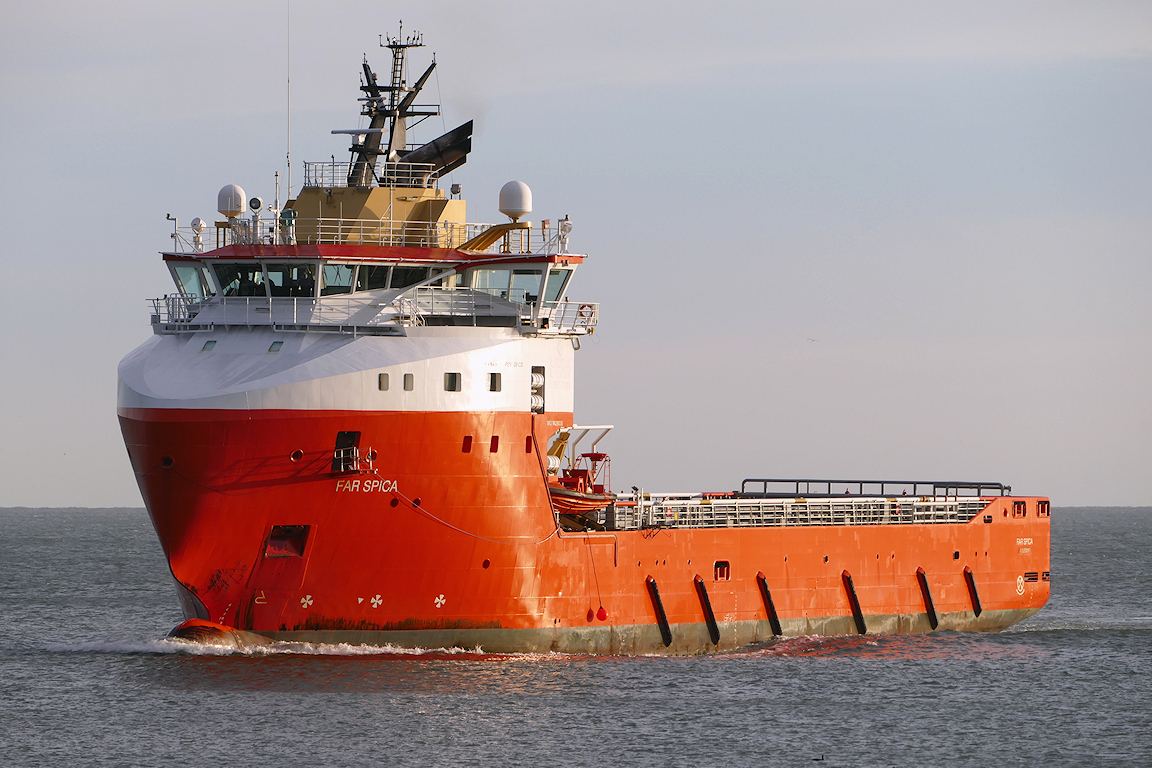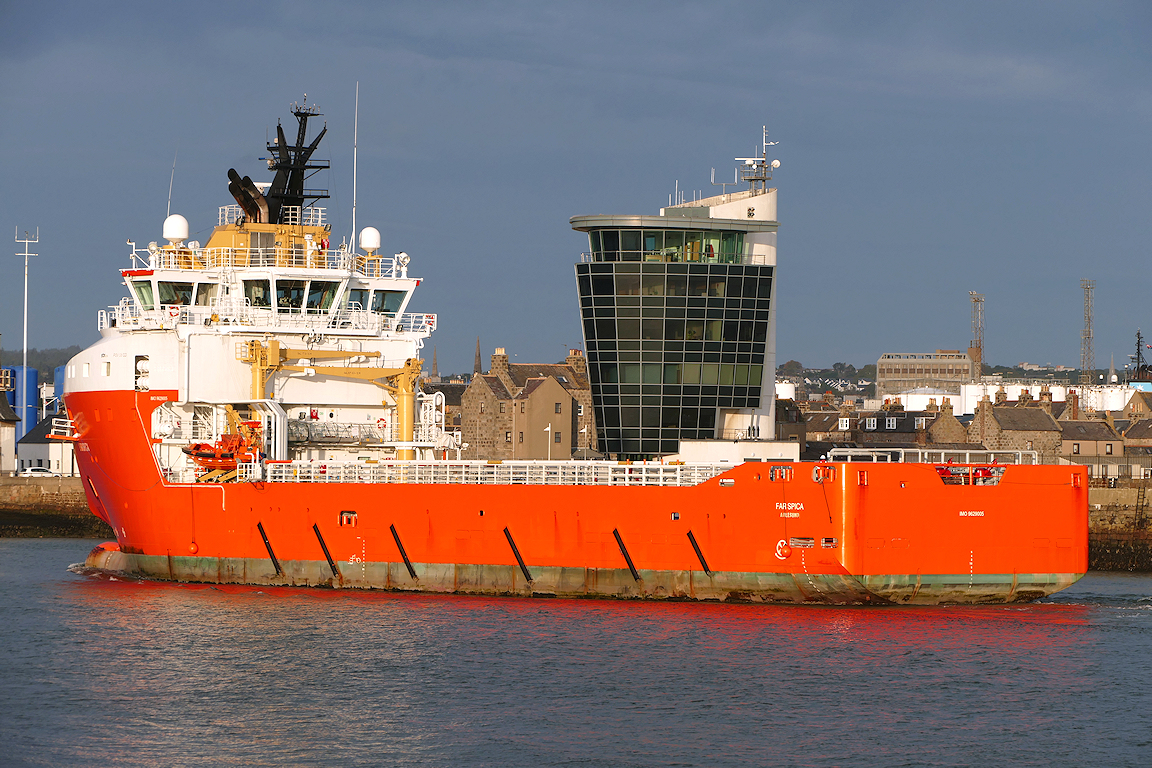 FAR SPICA makes a bright sight as she arrives.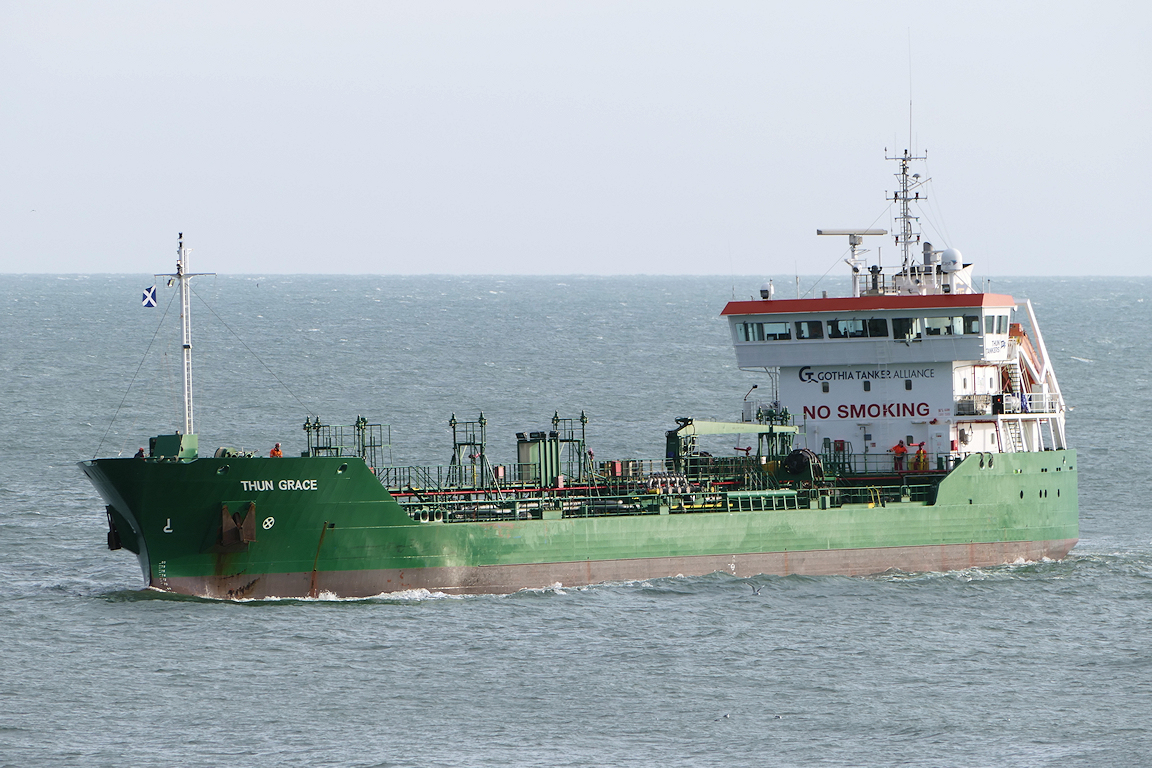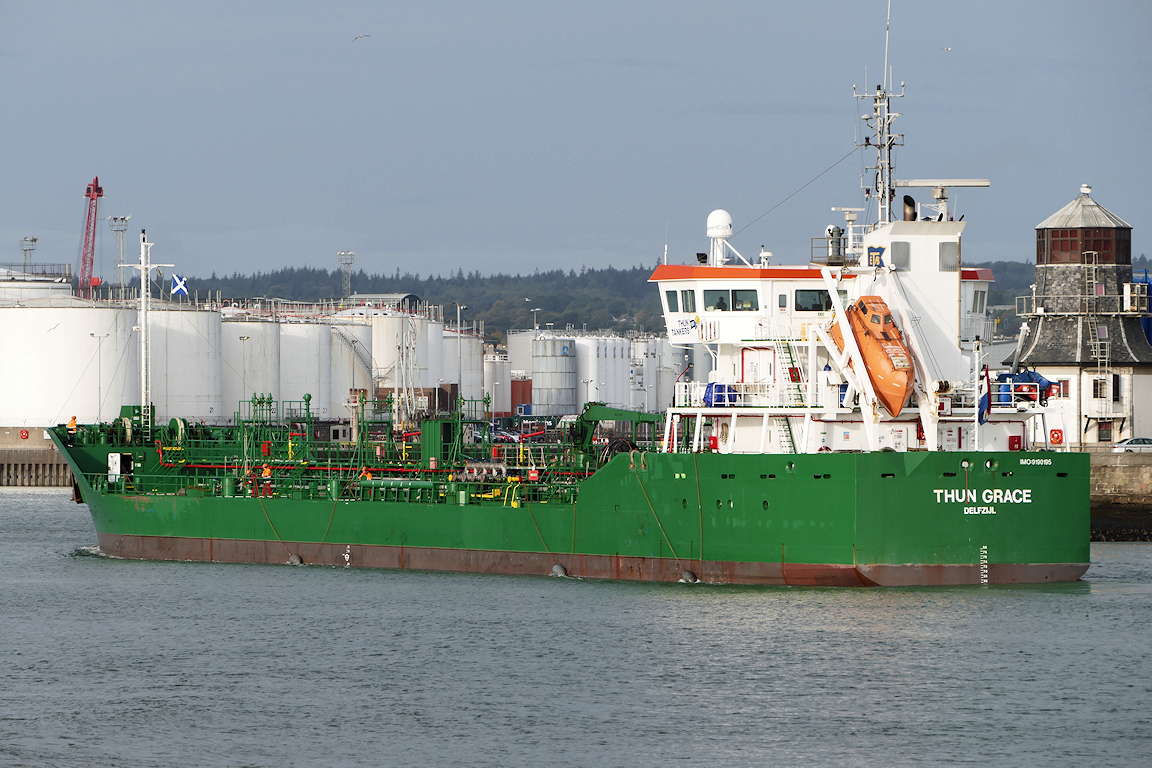 A regular on the East coast fuel routes, THUN GRACE arrives.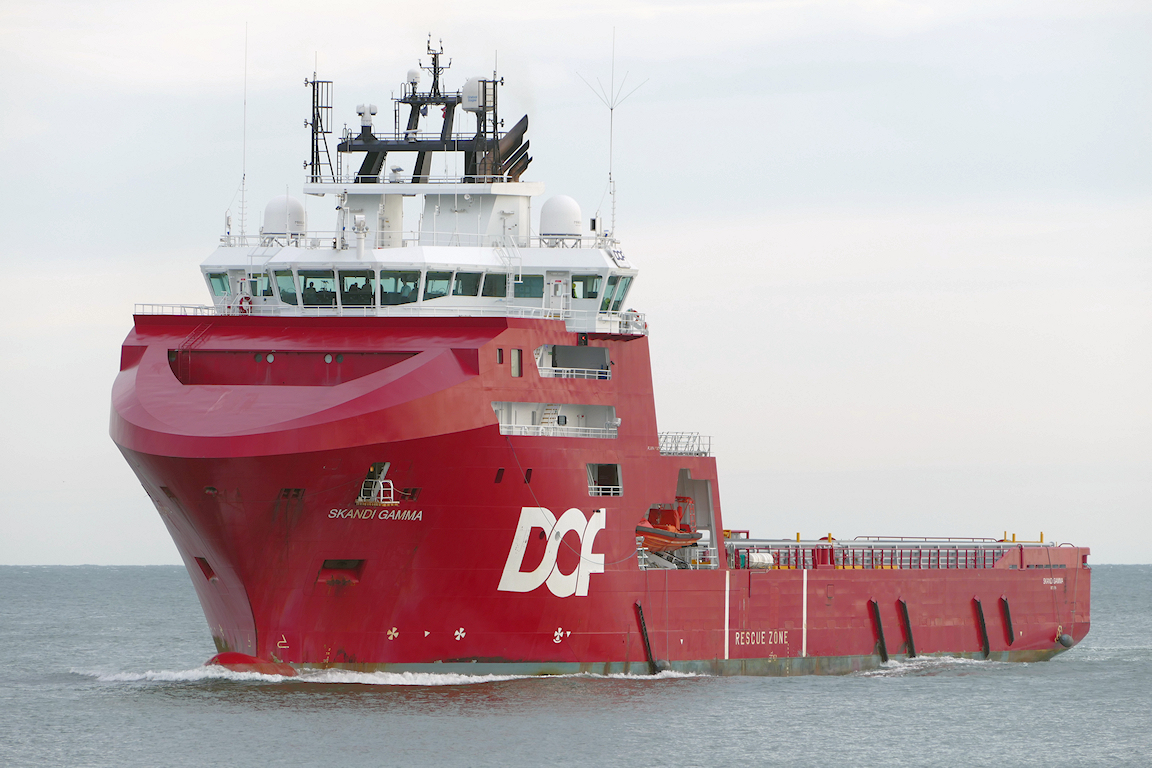 SKANDI GAMMA arriving.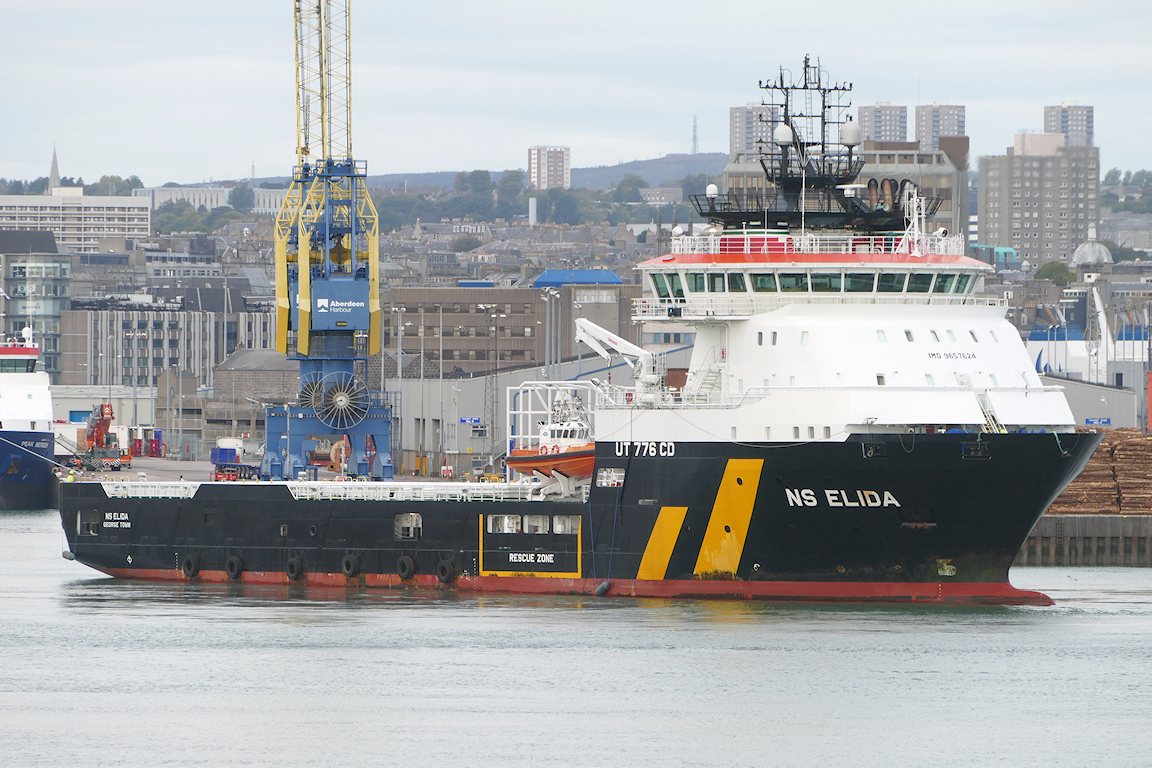 NS ELIDA moving berths in the port.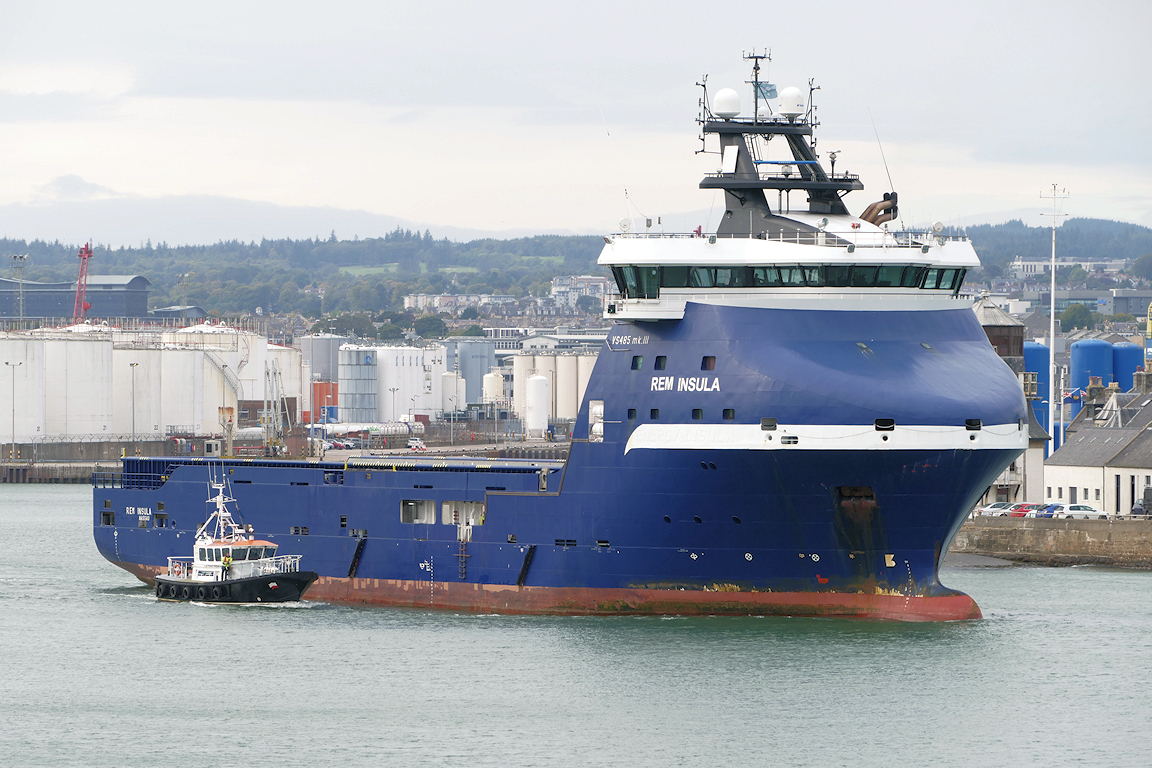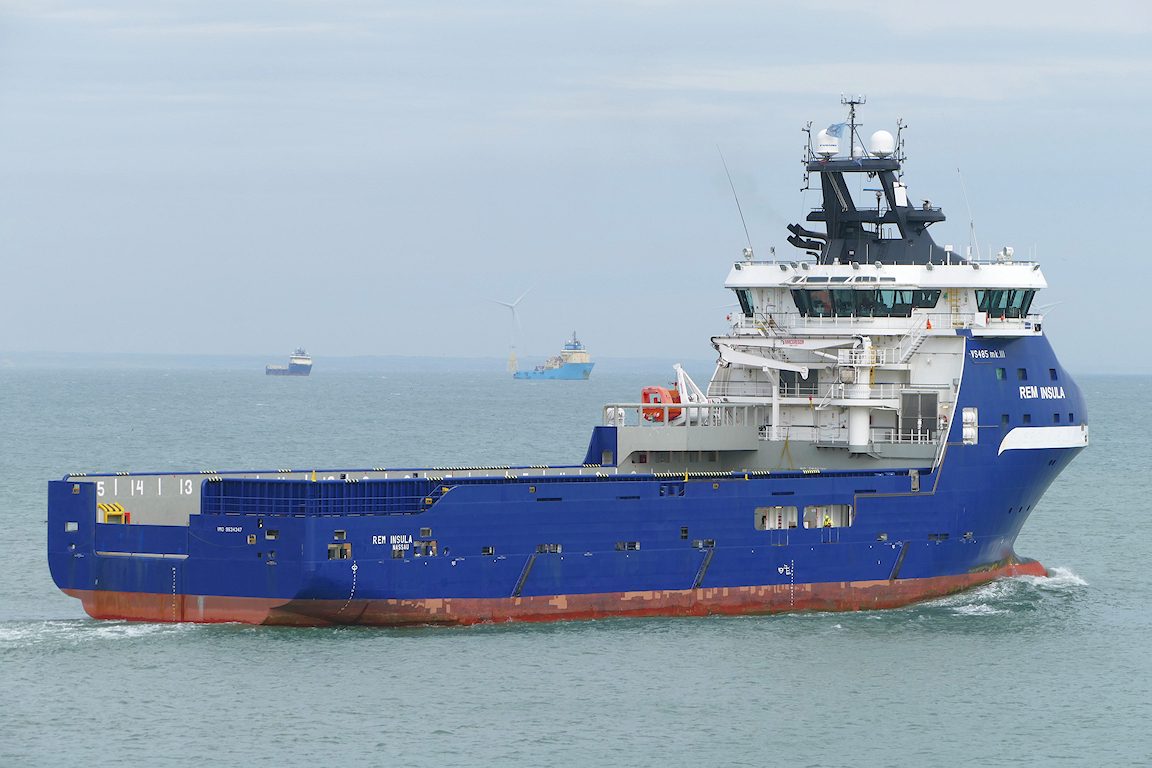 REM INSULA outward bound having left the dry dock.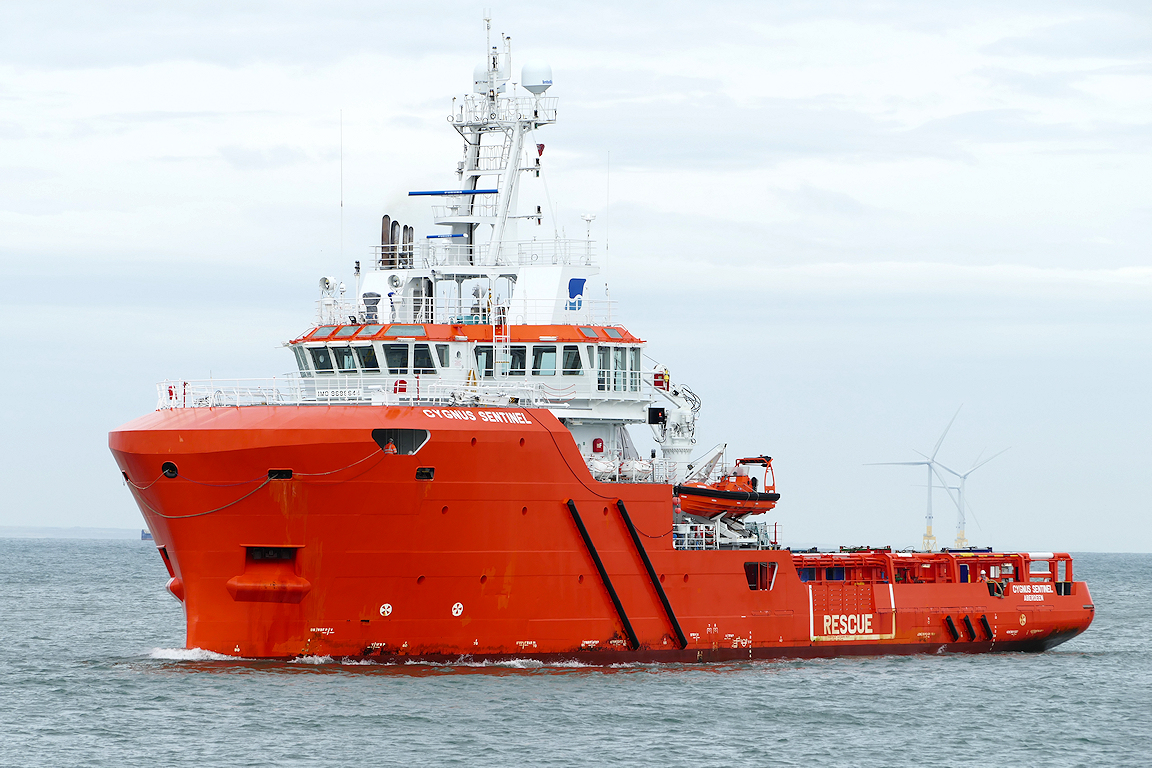 CYGNUS SENTINEL inward.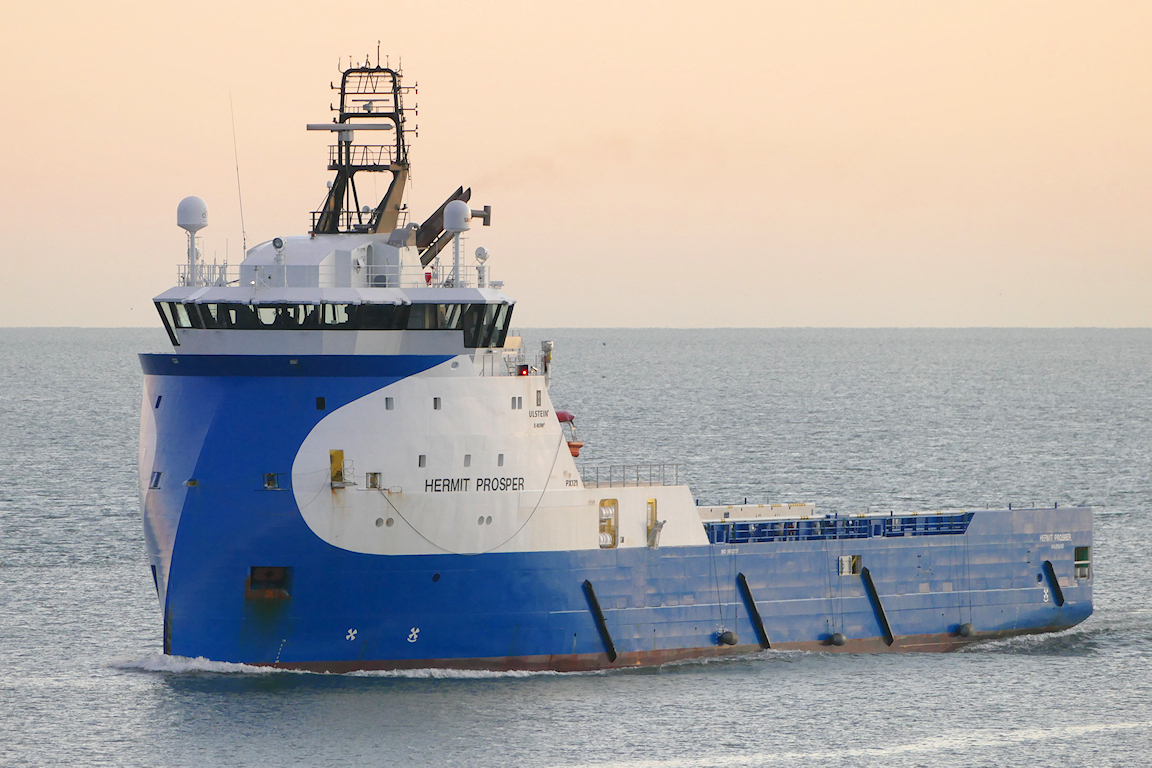 HERMIT PROSPER inward bound early morning…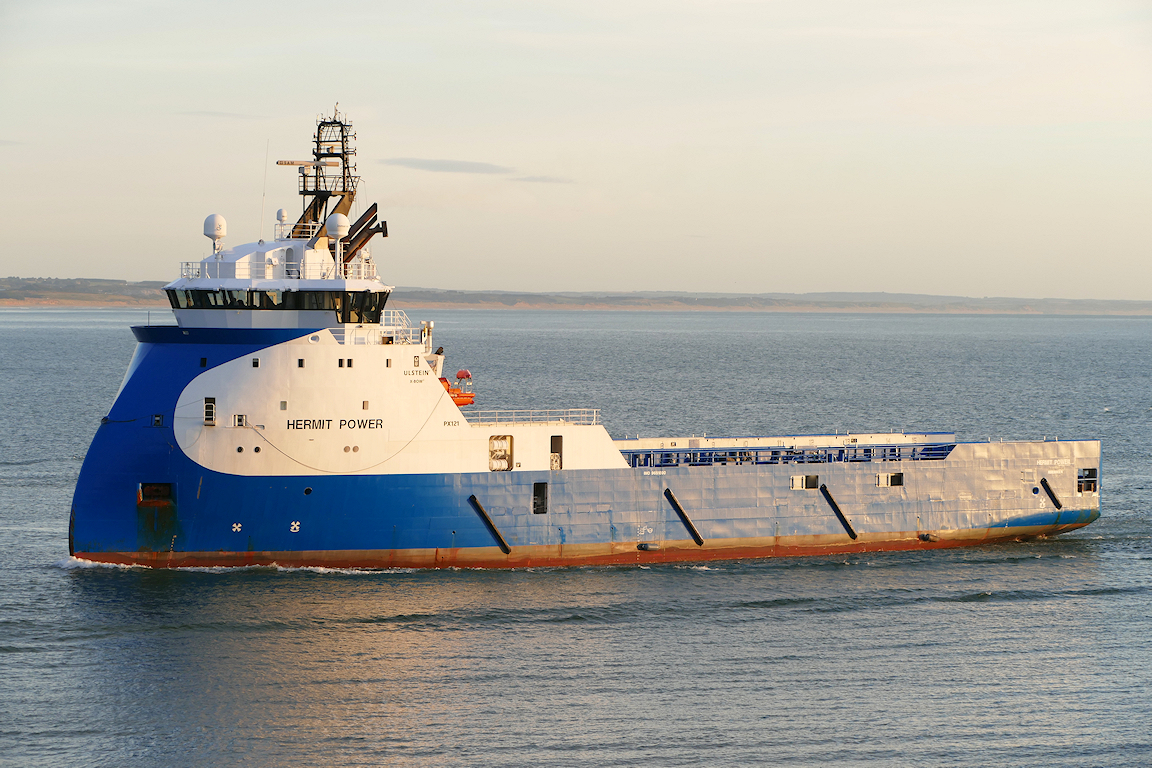 … closely followed by fleet mate HERMIT POWER.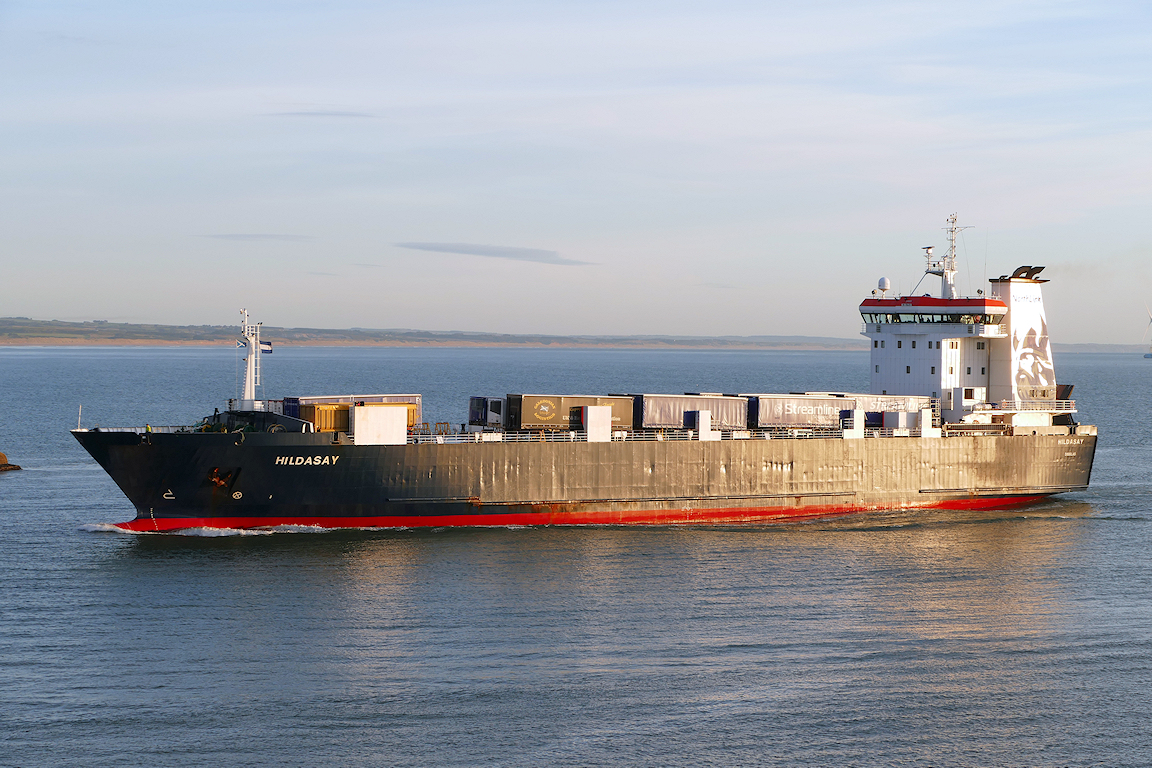 HILDASAY catching the early sun inward.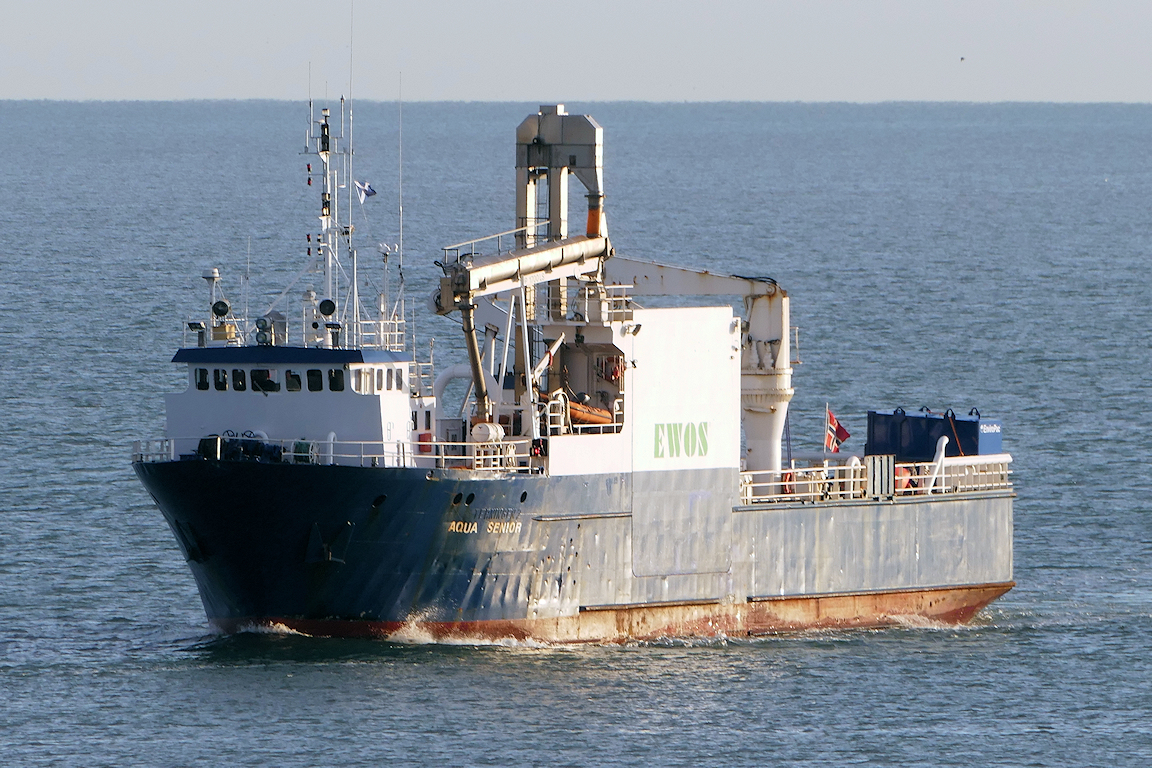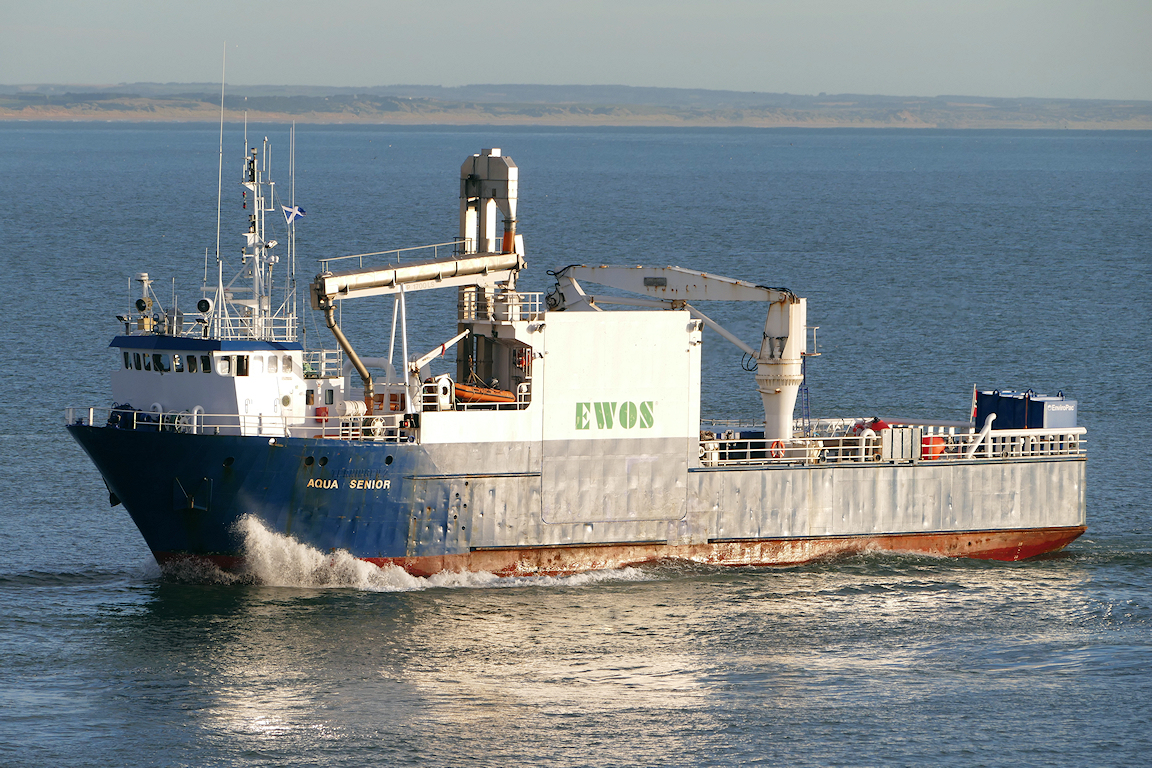 The small pallet carrier AQUA SENIOR arriving next.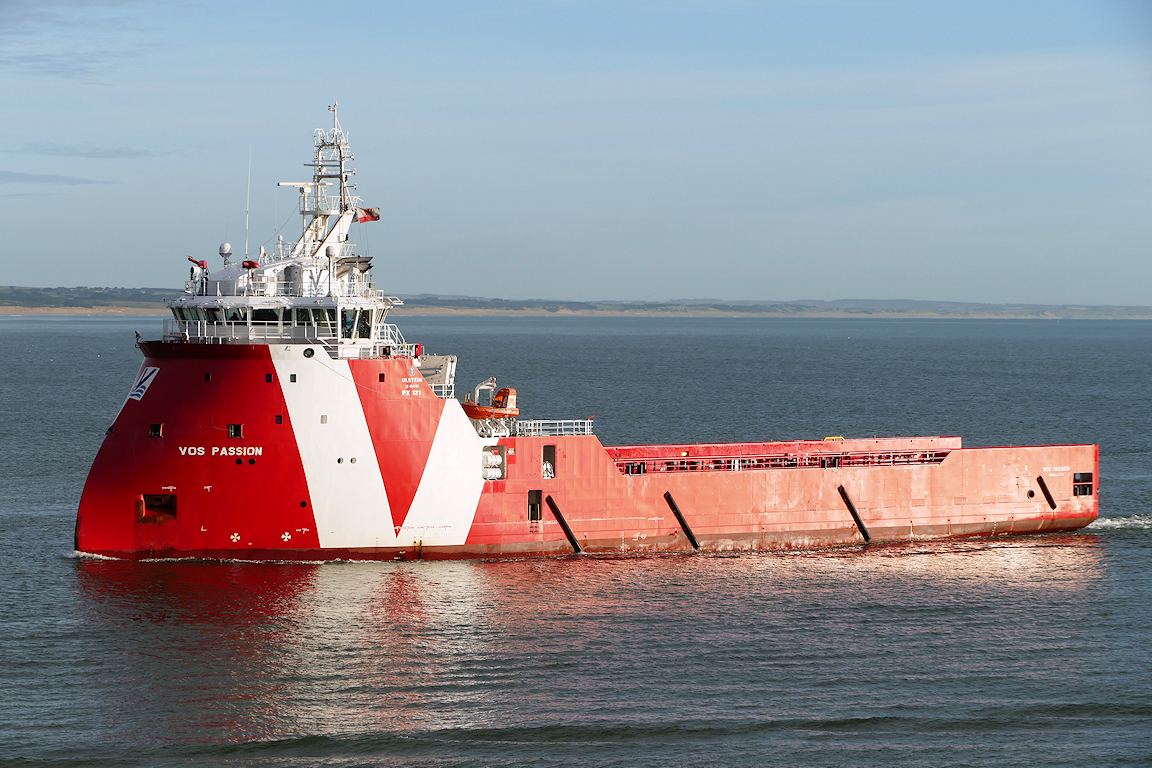 Another X-Bow type VOS PASSION arriving.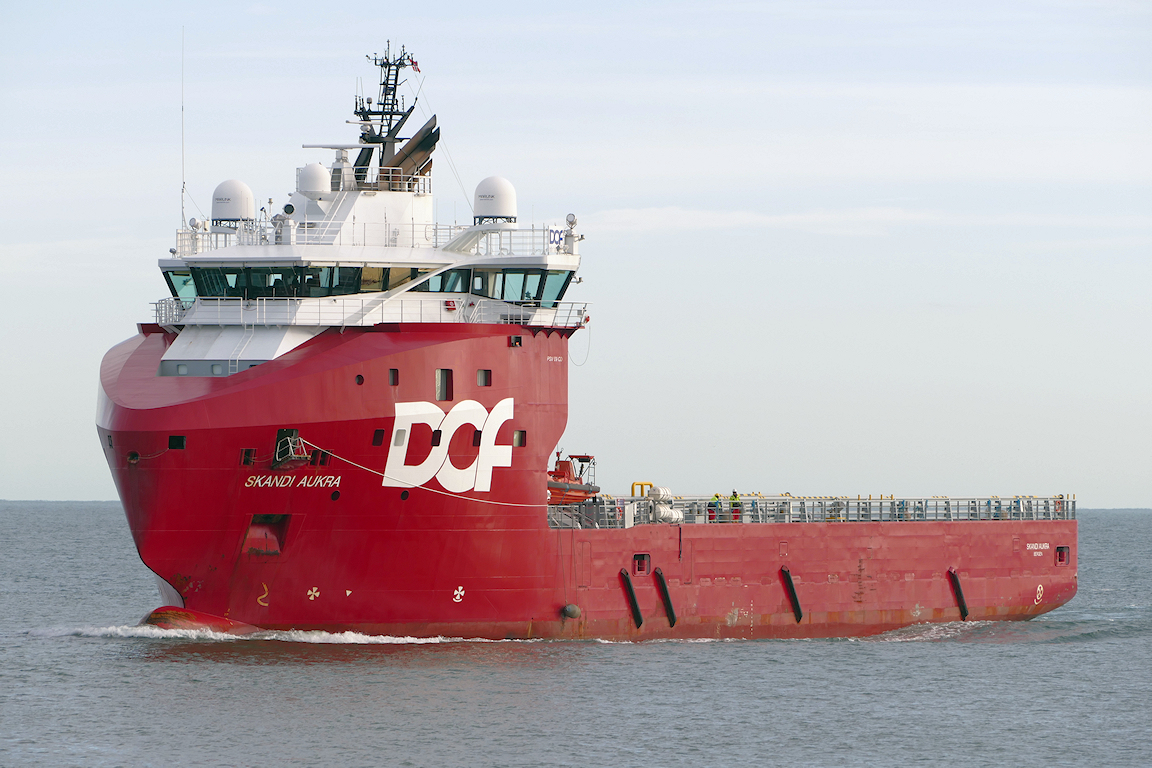 SKANDI AUKRA inward.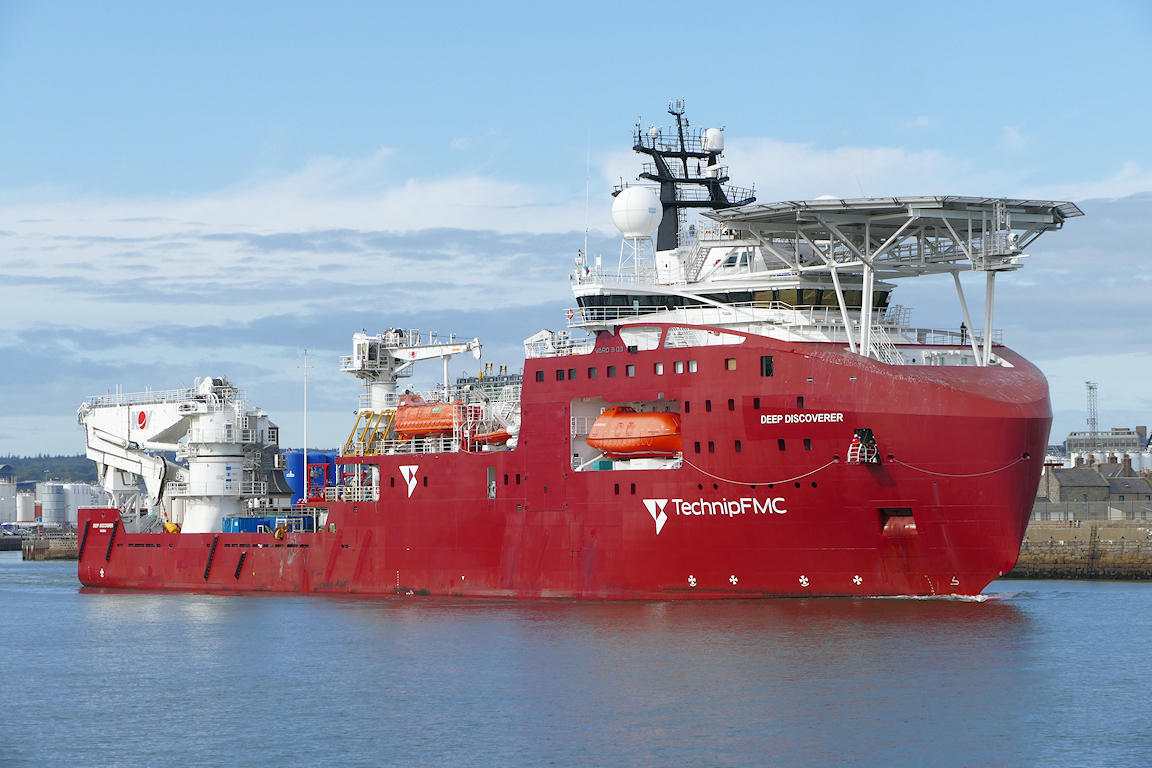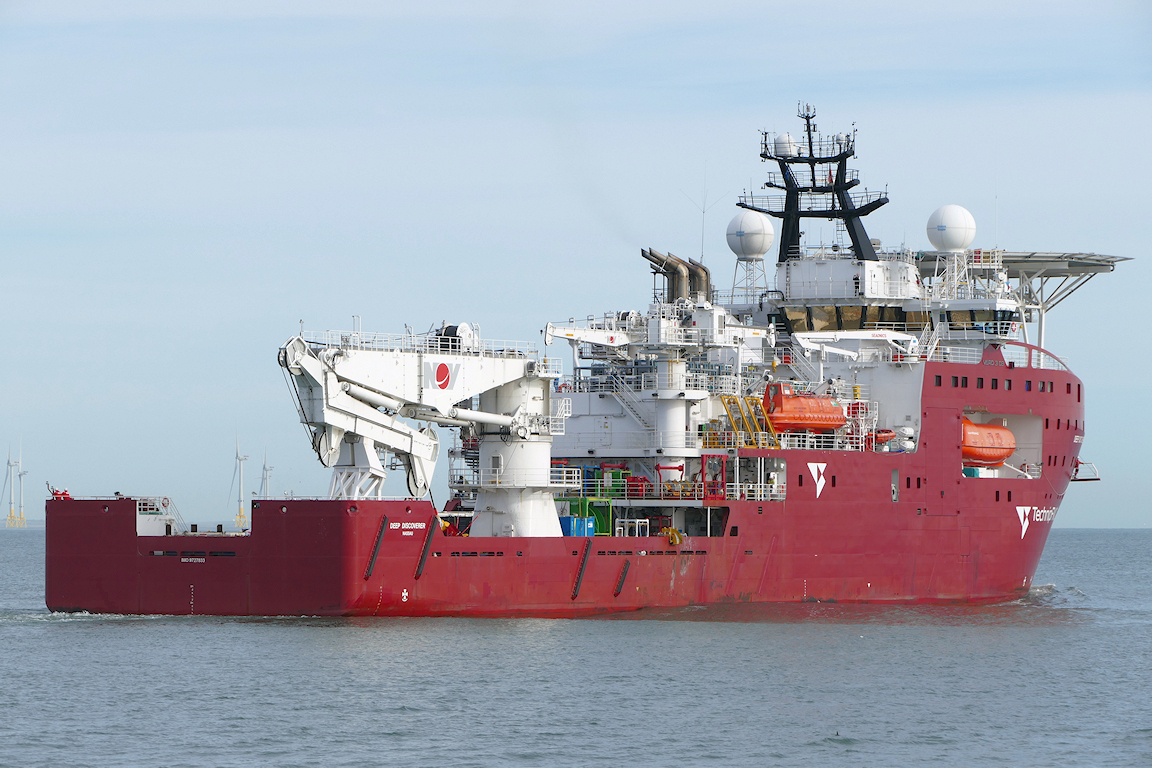 The impressive DEEP DISCOVERER outward bound.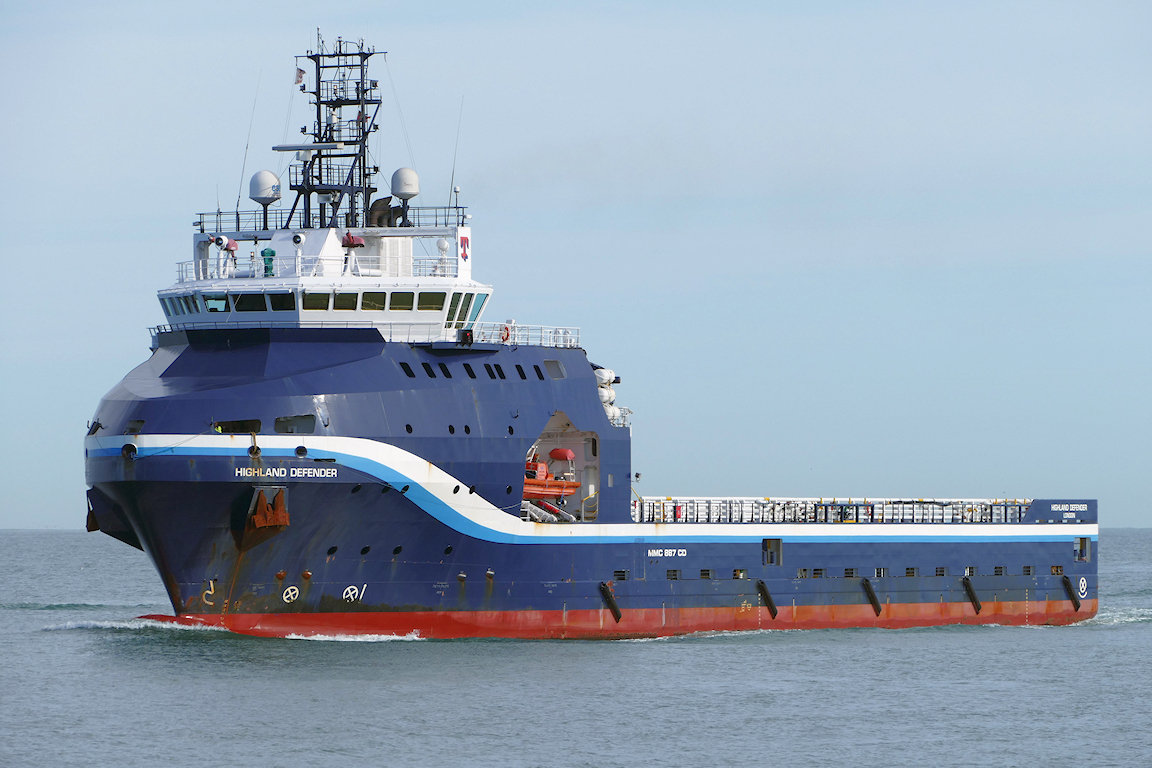 HIGHLAND DEFENDER arriving.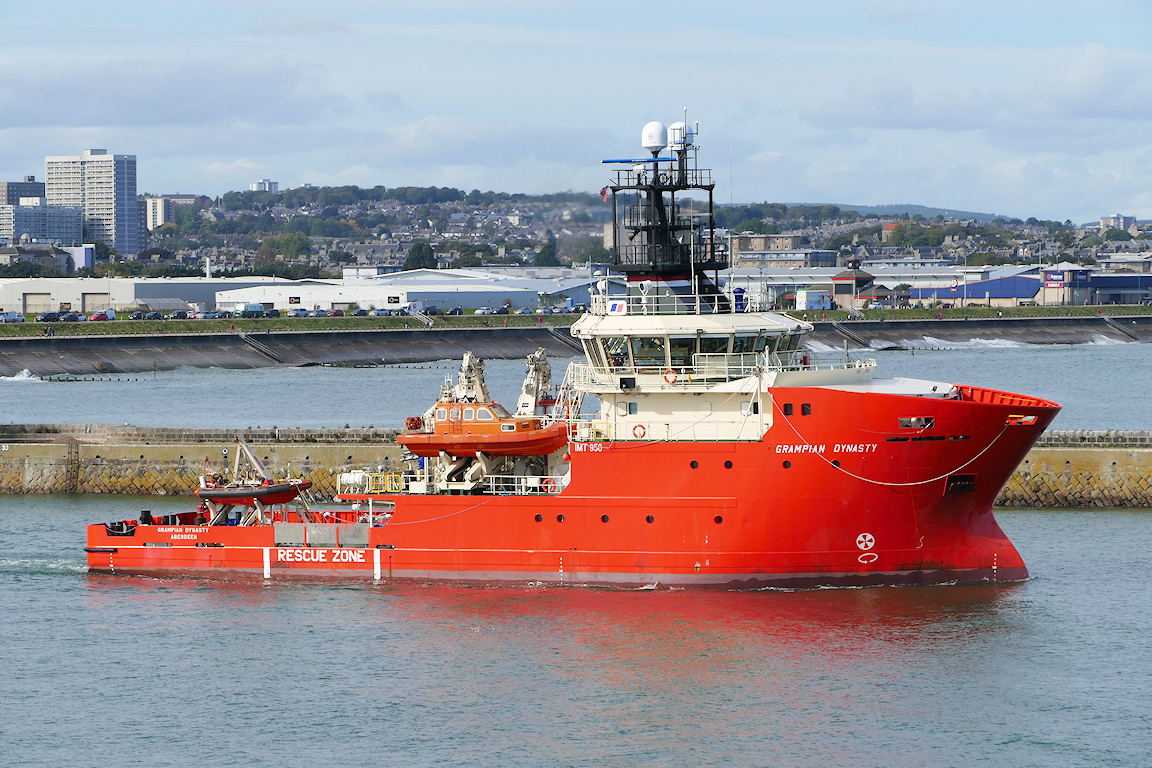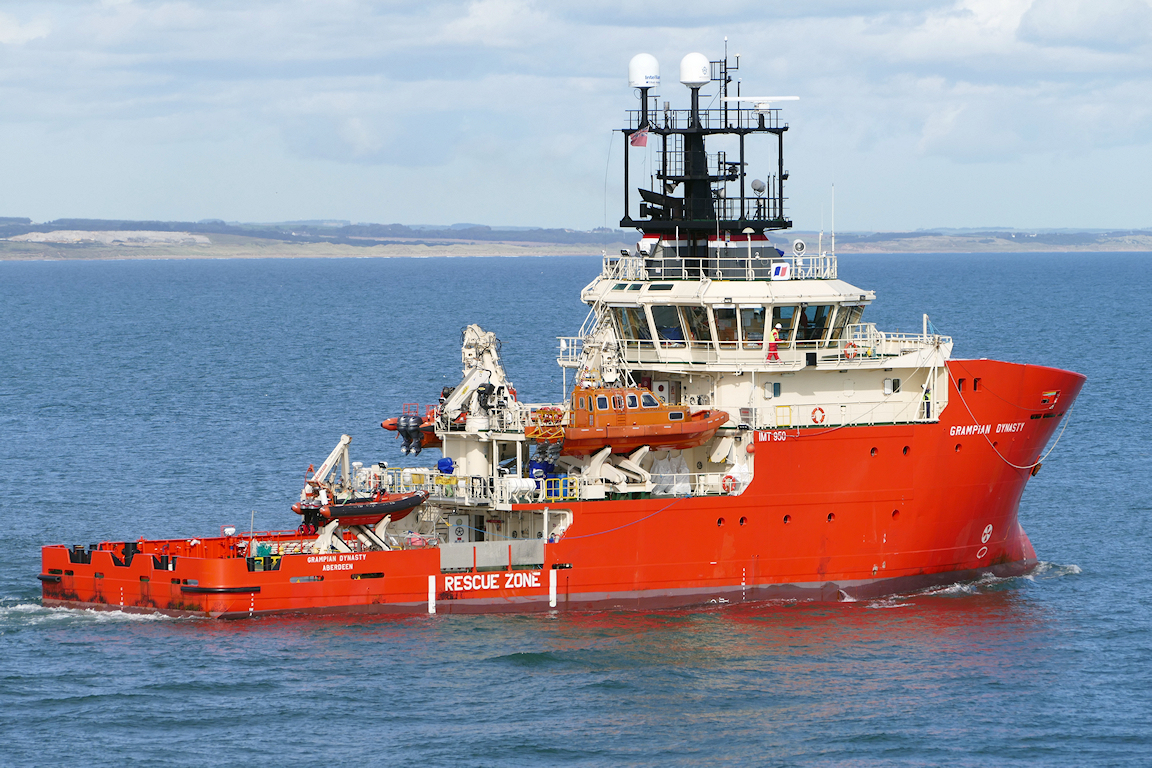 An afternoon departure for GRAMPIAN DYNASTY.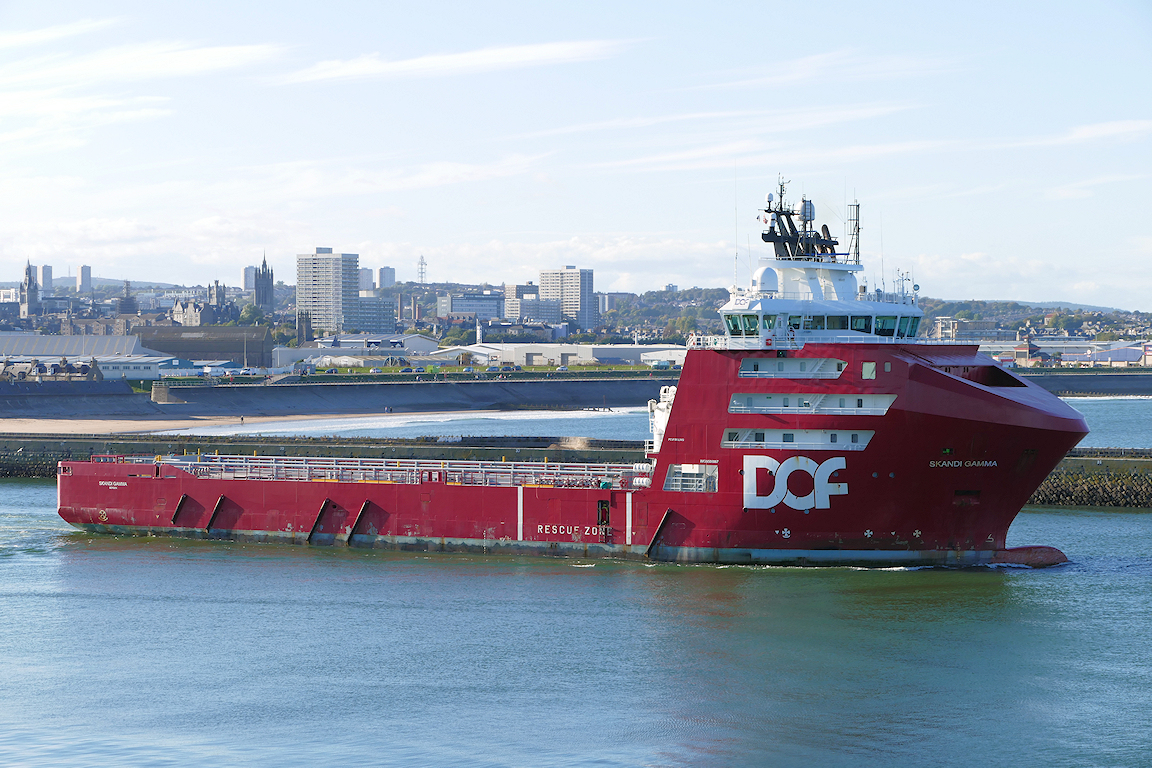 Late afternoon and SKANDI GAMMA departs.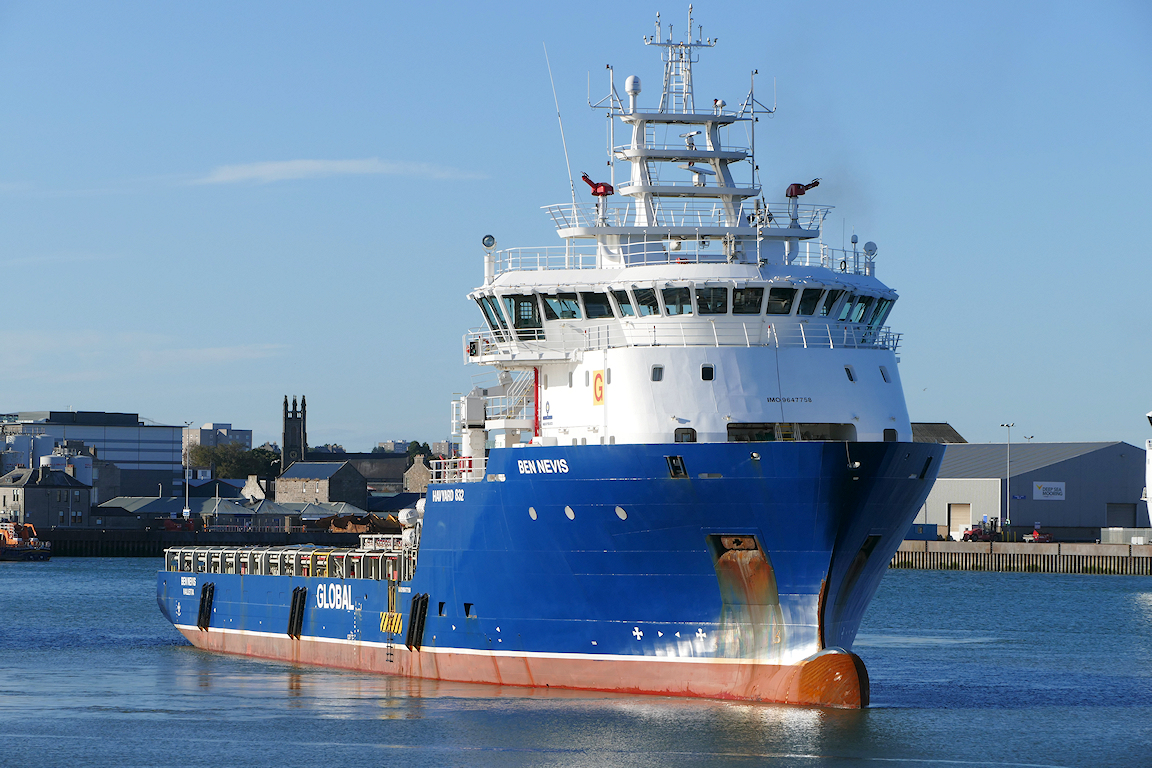 BEN NEVIS sailing early evening.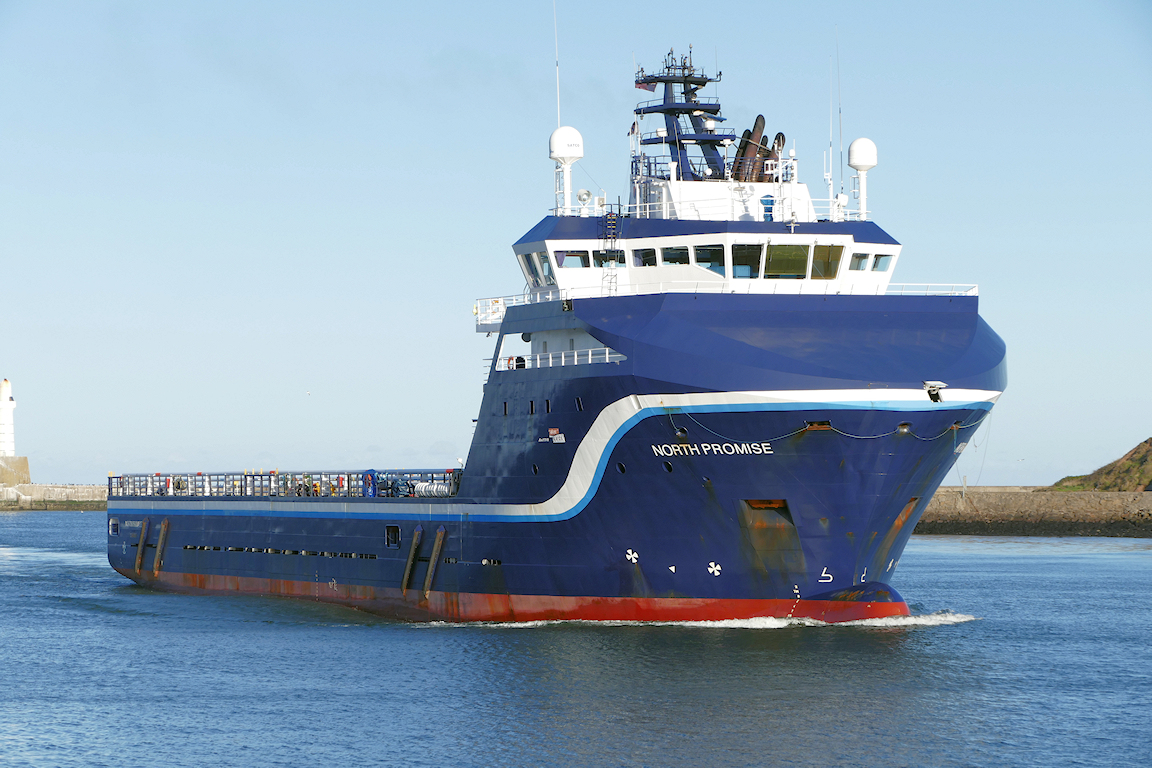 From Footdee, NORTH PROMISE arrives…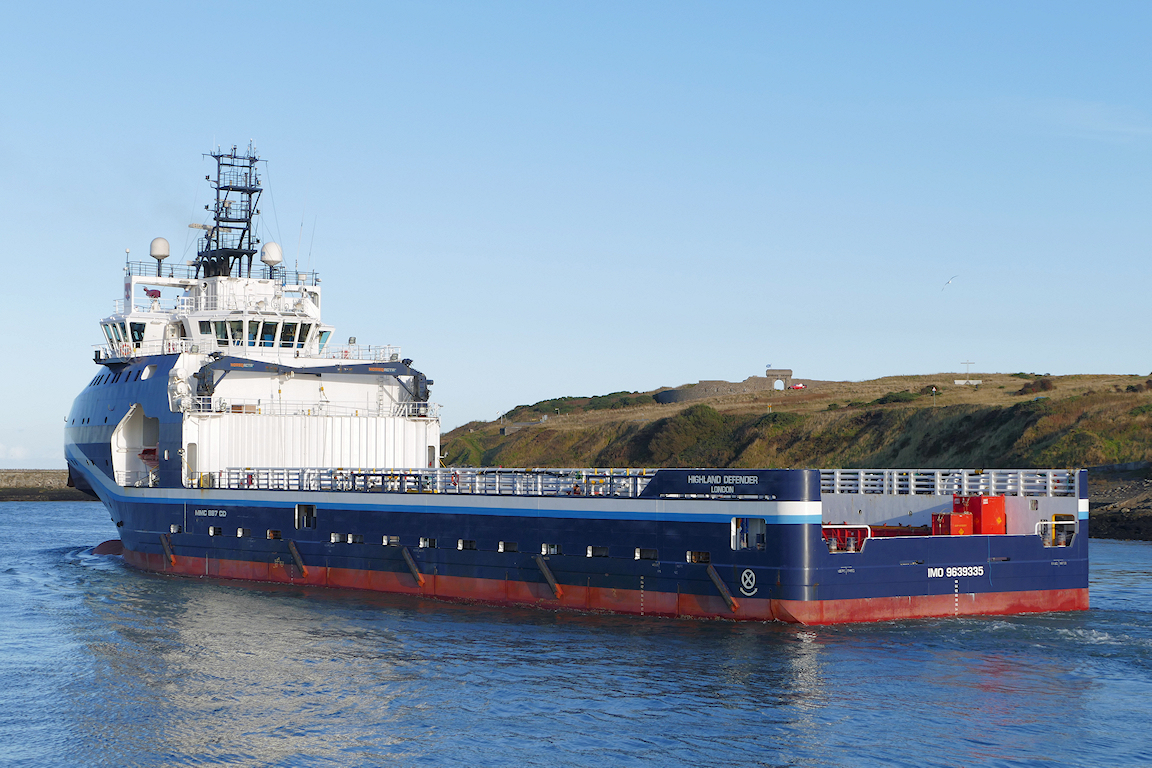 … and HIGHLAND DEFENDER sails.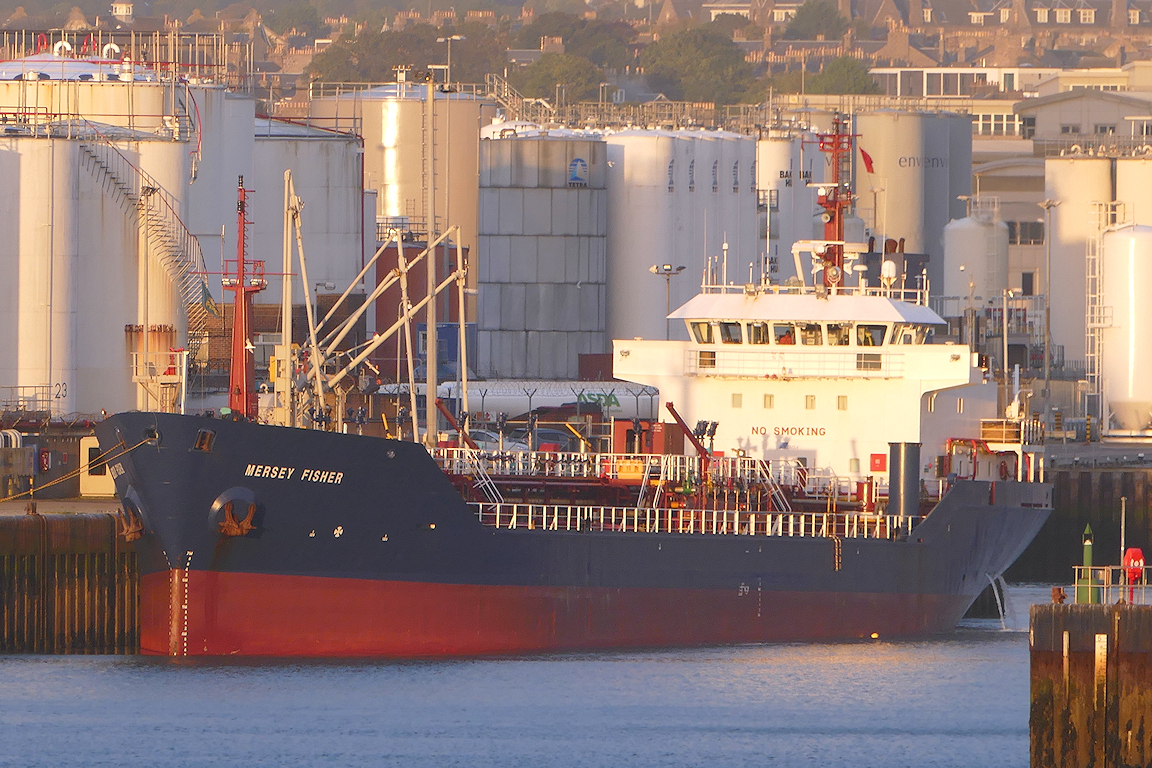 MERSEY FISHER catches the early morning sun.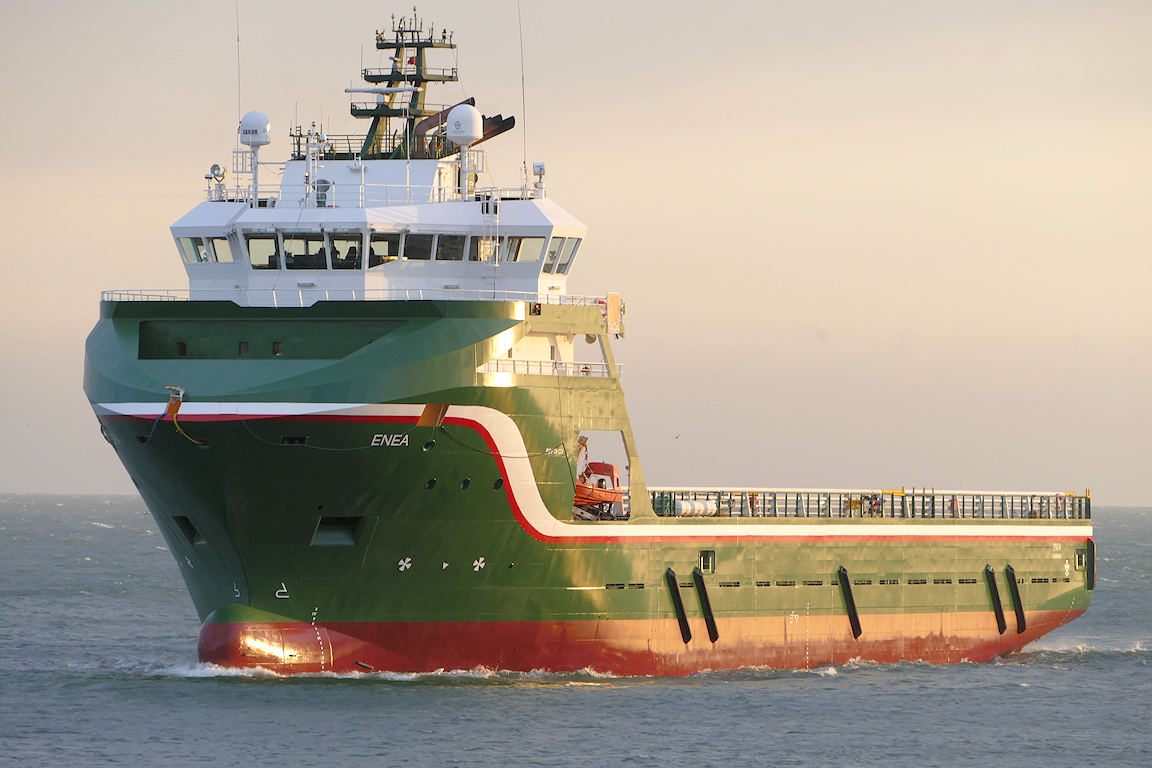 ENEA inwards, fresh from dry dock at Leith.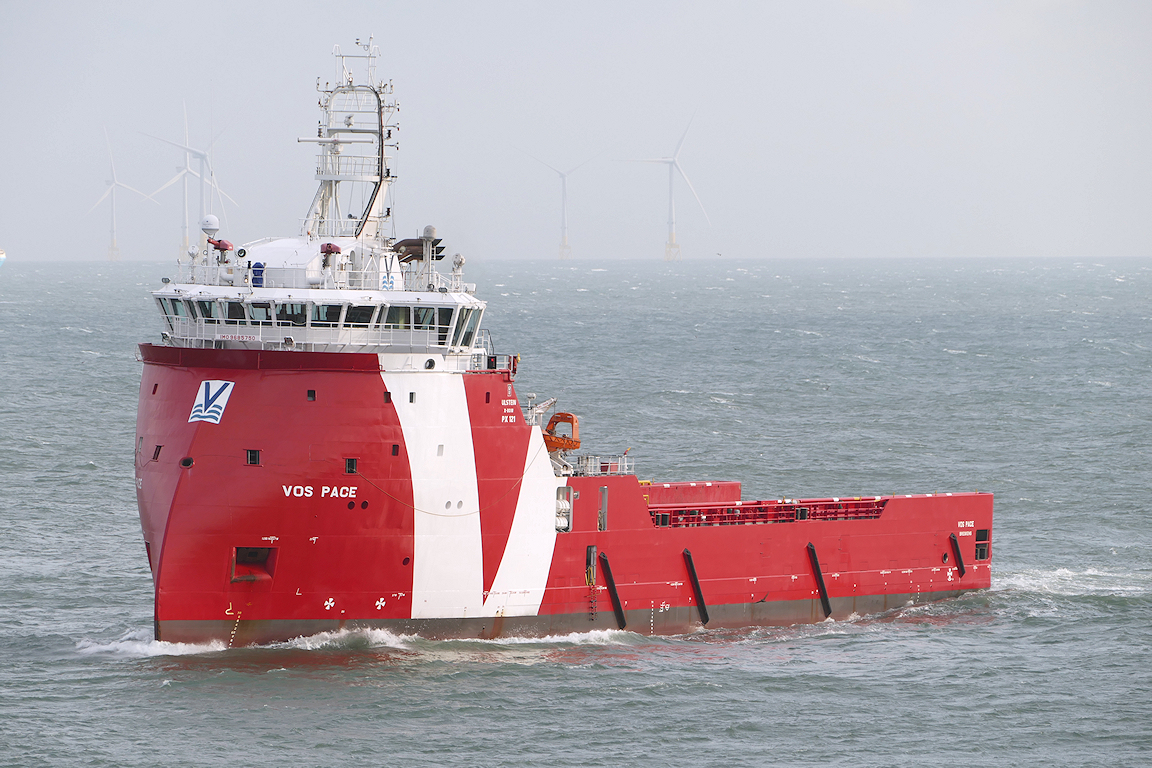 As the weather turns, VOS PACE arrives.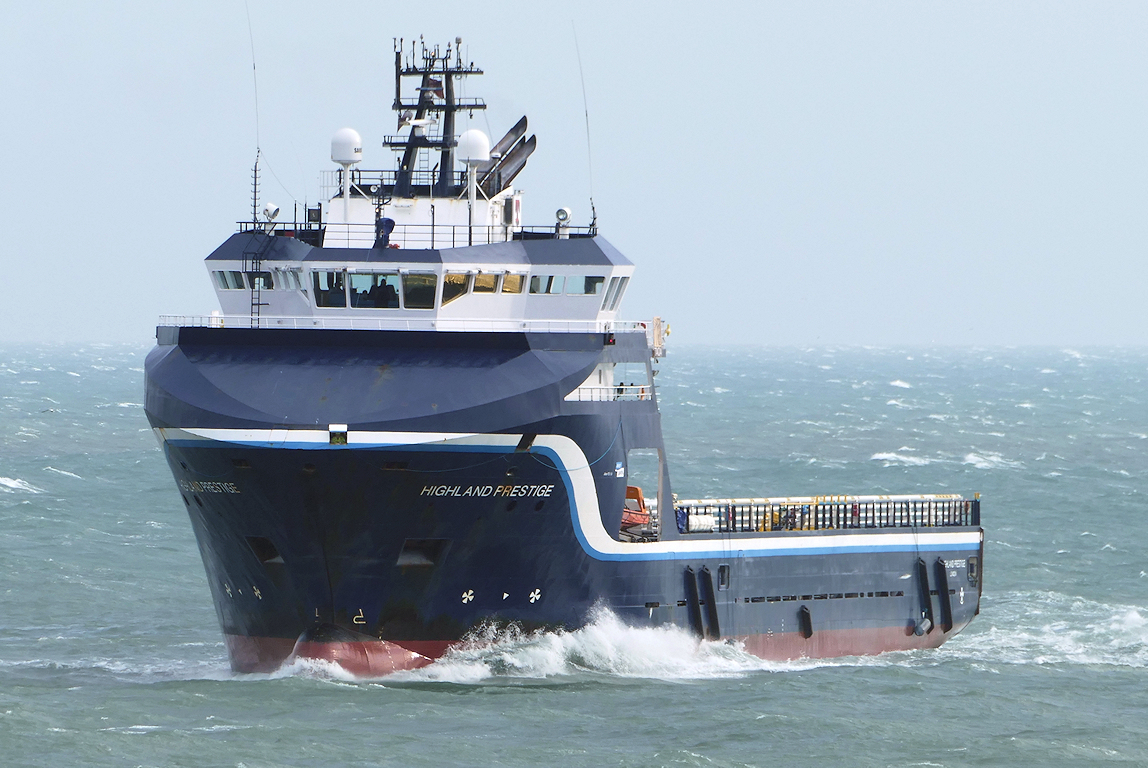 HIGHLAND PRESTIGE arrives with a few white horses now showing.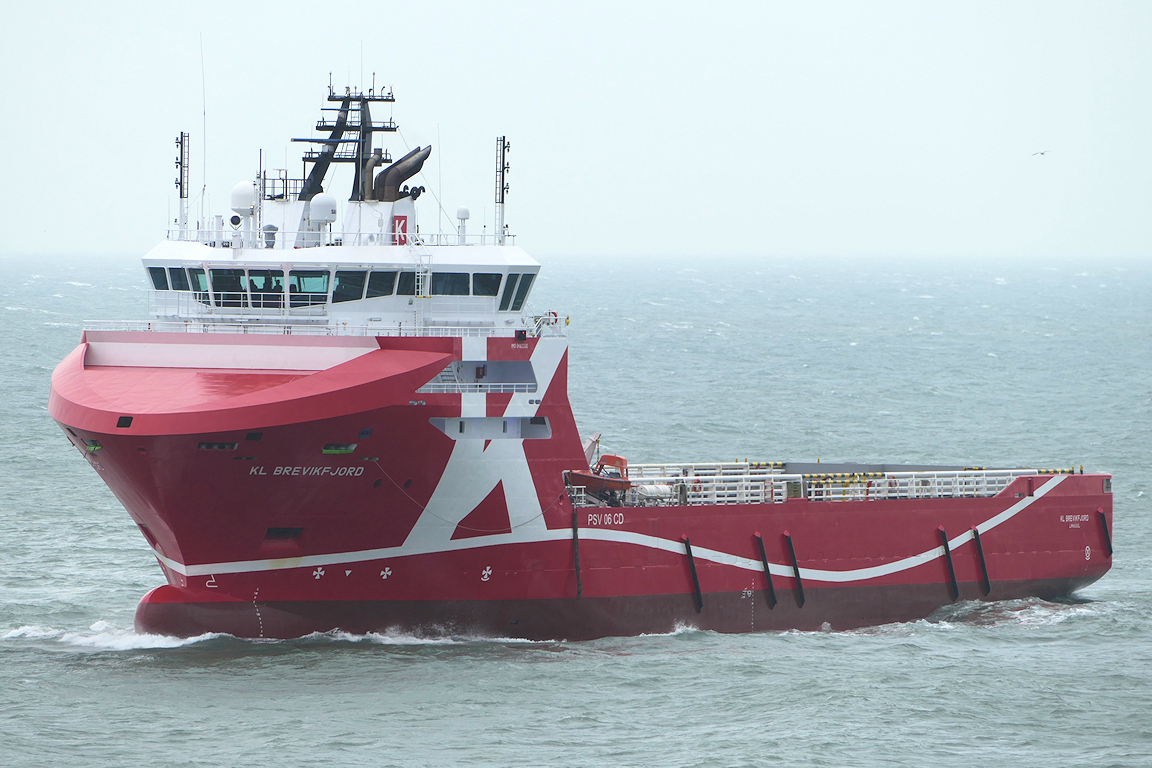 As the rain starts, KL BREVIKFJORD arrives.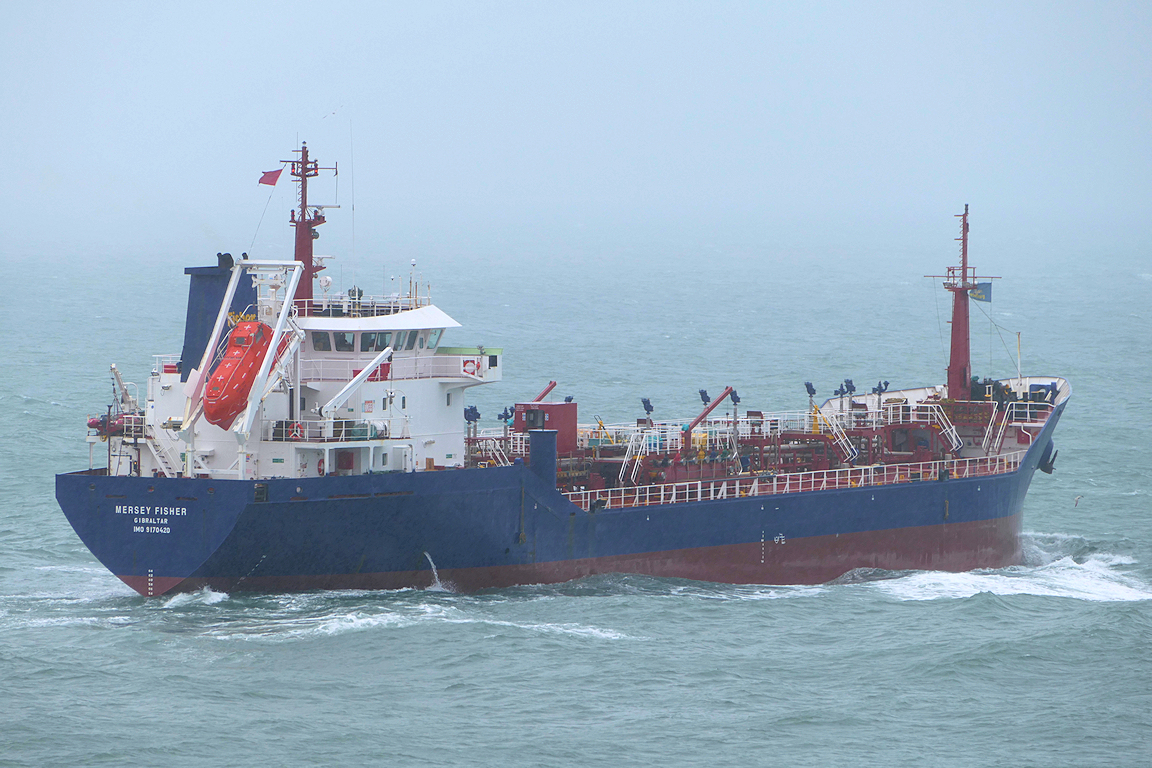 MERSEY FISHER heads out for Immingham in the rain.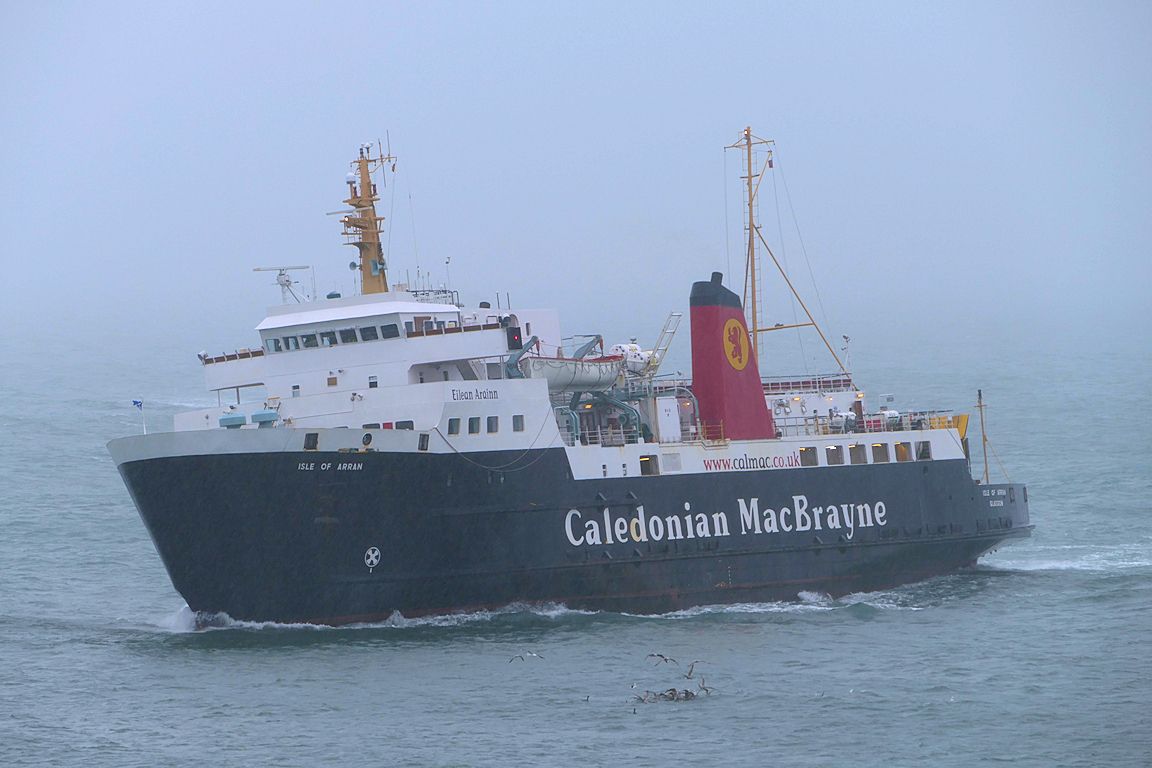 The ISLE OF ARRAN rolling into the harbour for dry dock.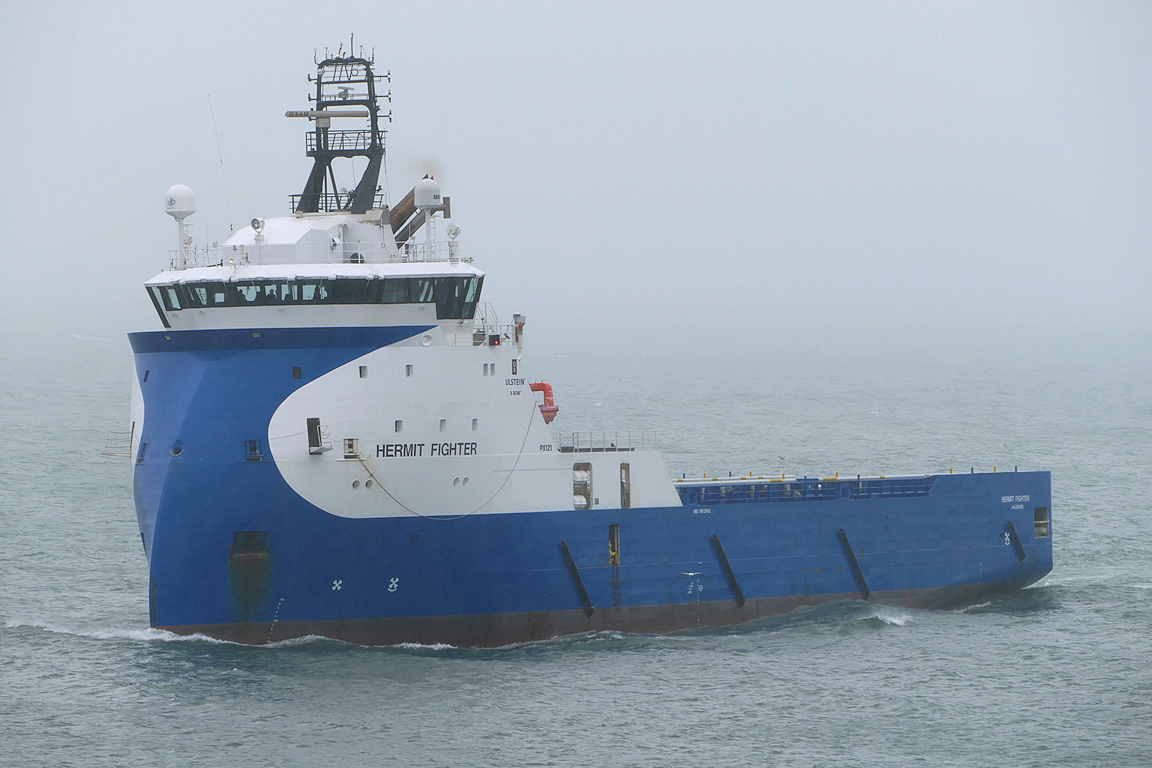 HERMIT FIGHTER next inward in the gloom.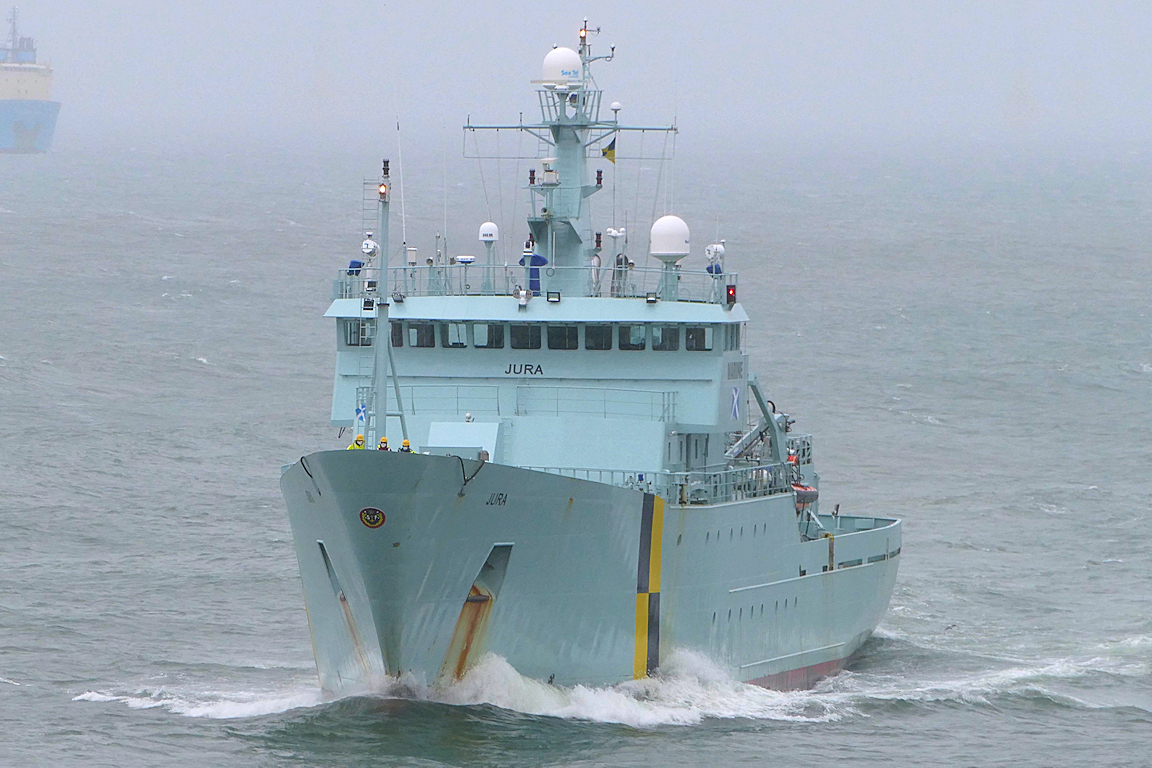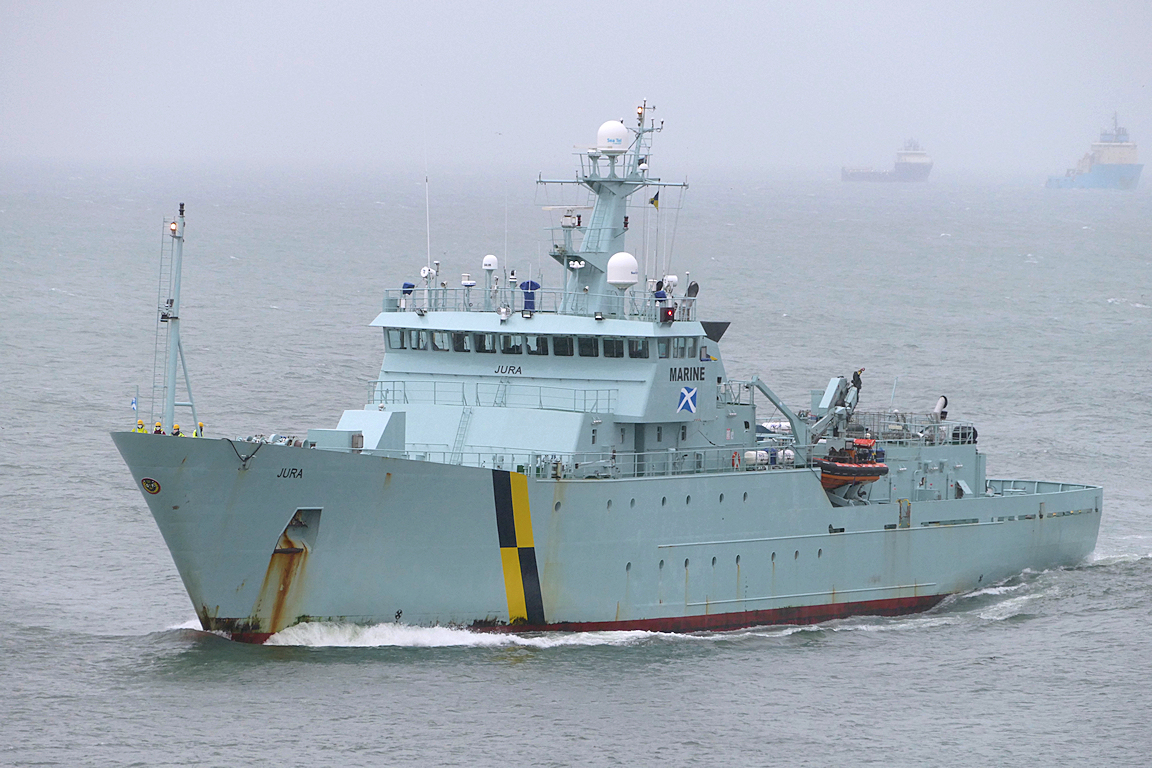 In a brief dry spell, JURA arrives into harbour.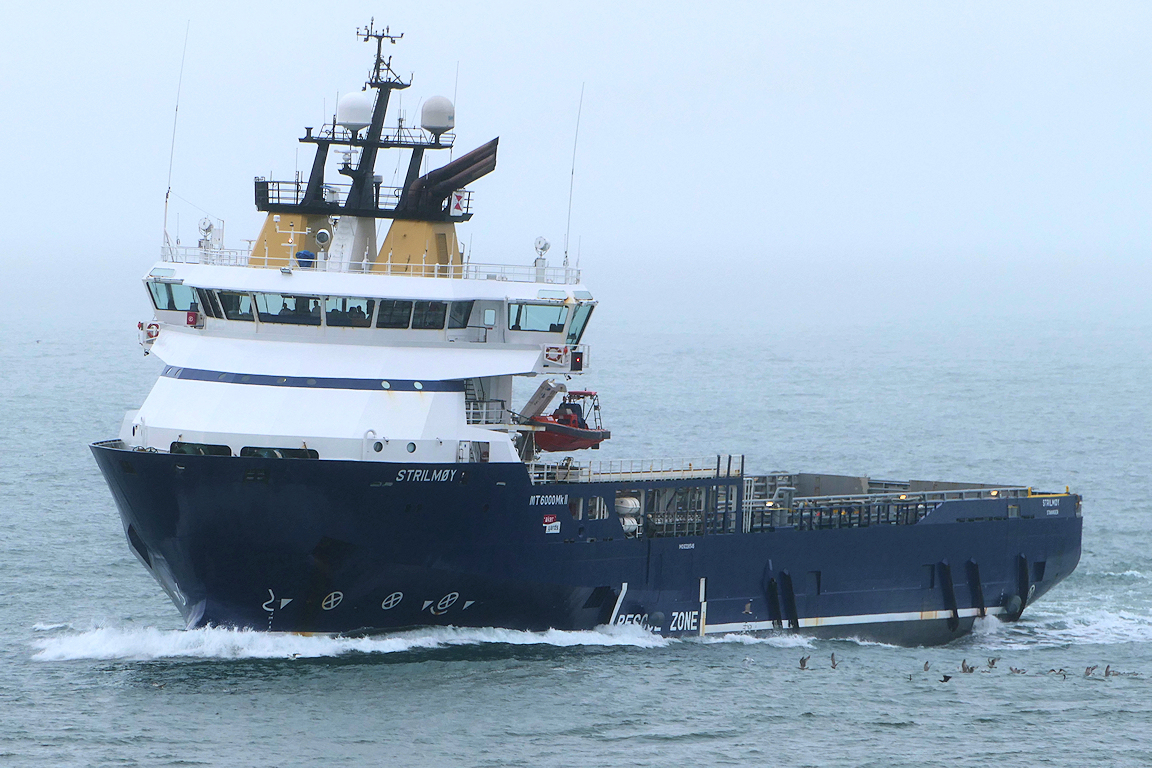 In the gloomy light, STRILMOY arrives.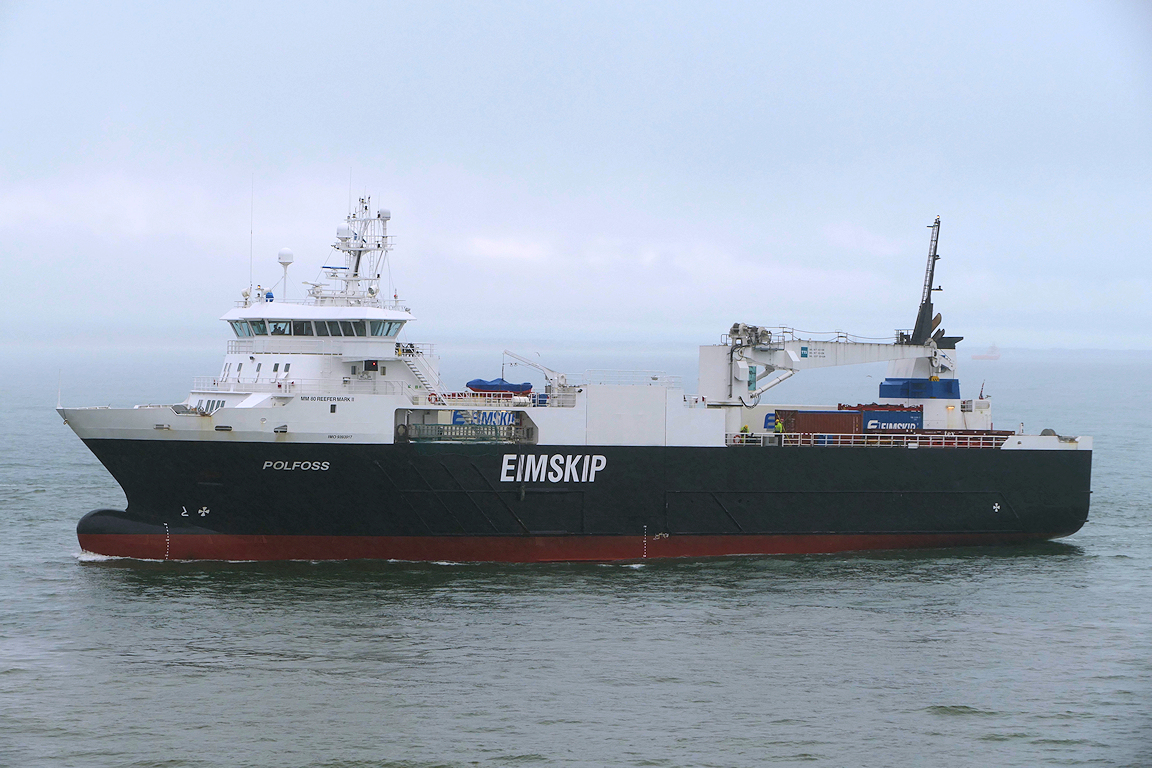 POLFOSS arrives from Grimsby in heavy rain.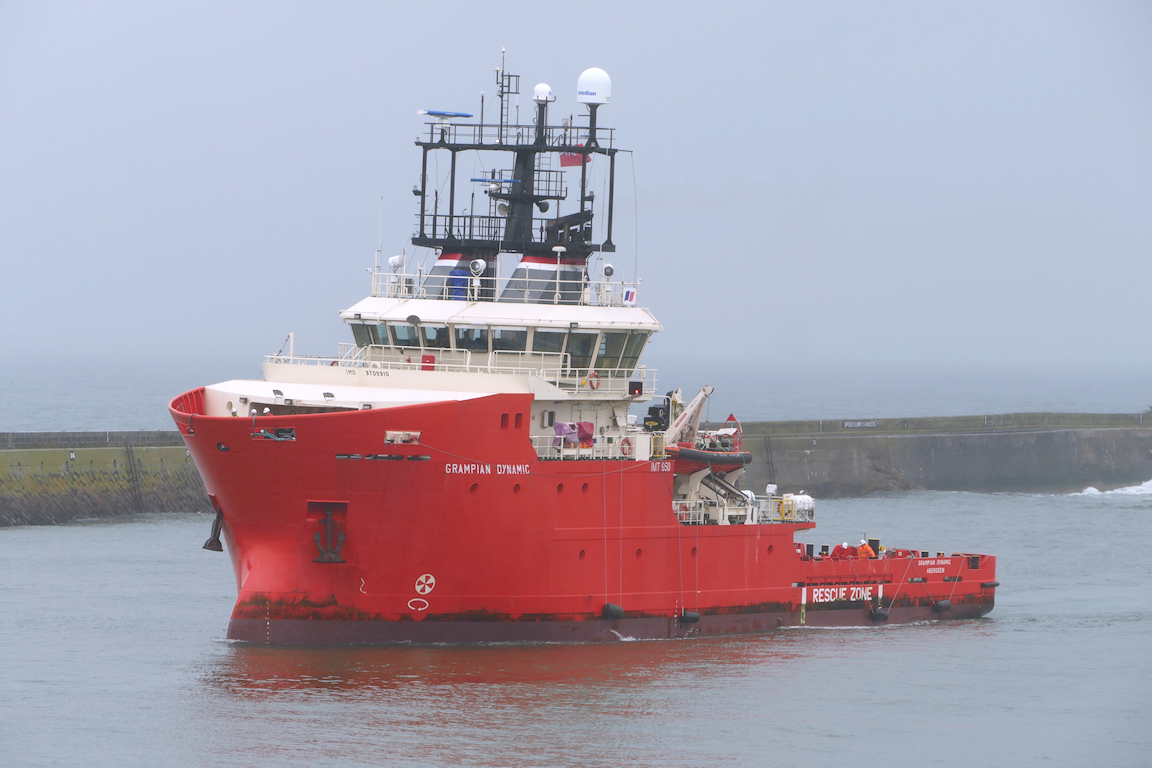 Still rainy at lunch time as GRAMPIAN DYNAMIC arrives.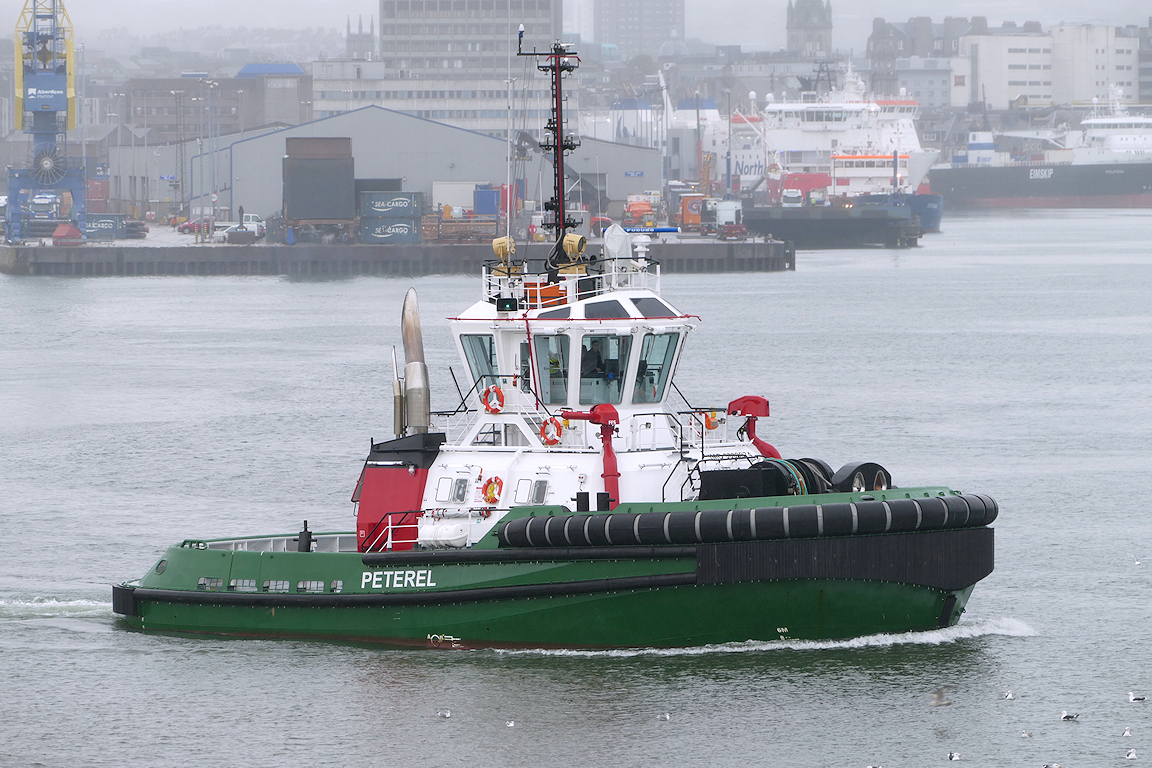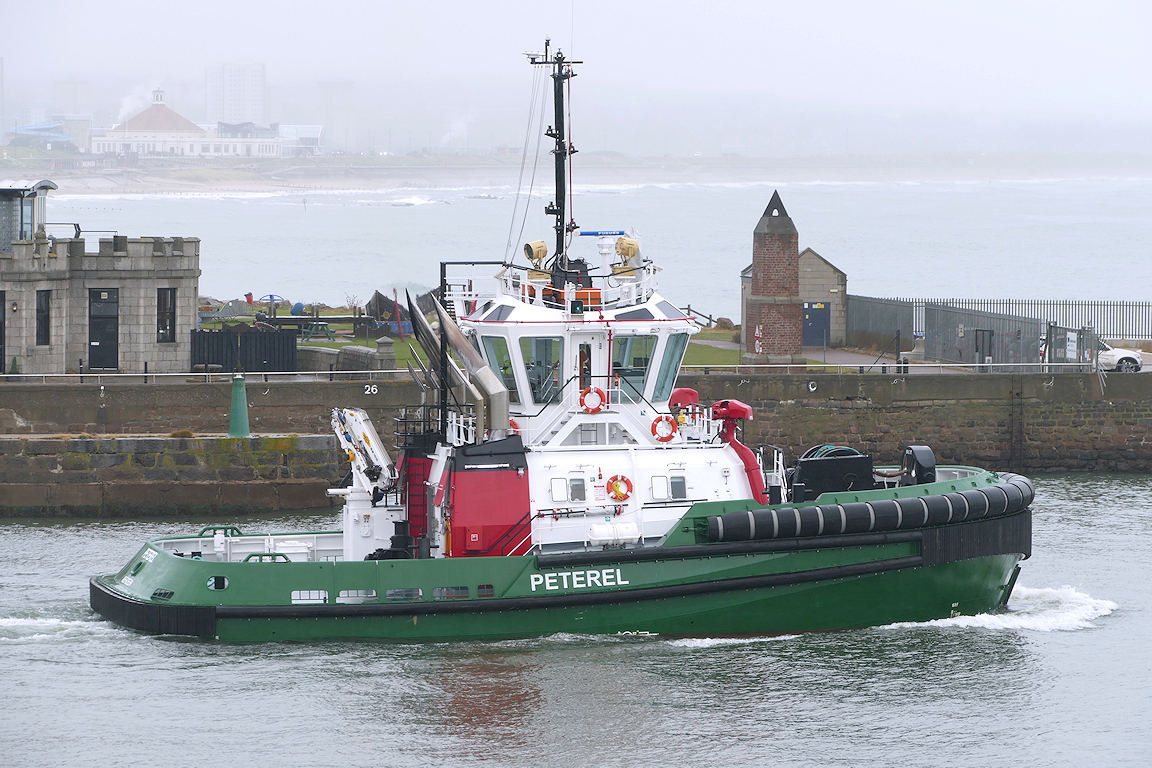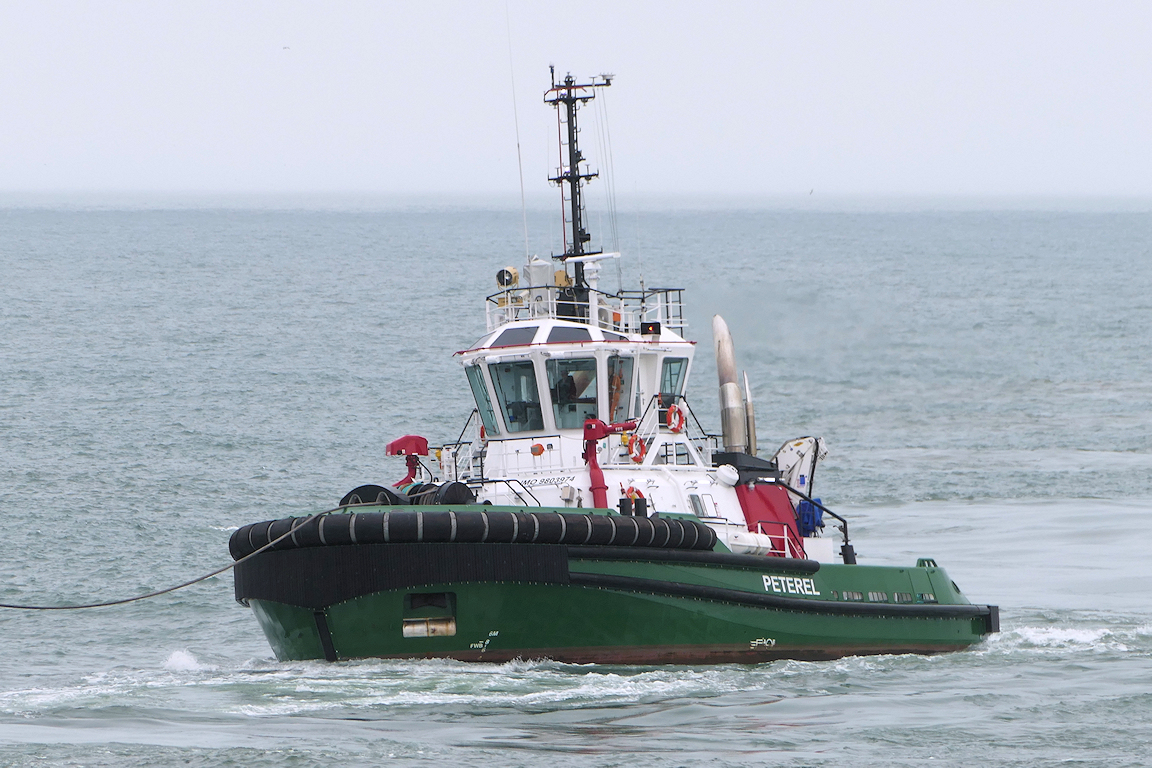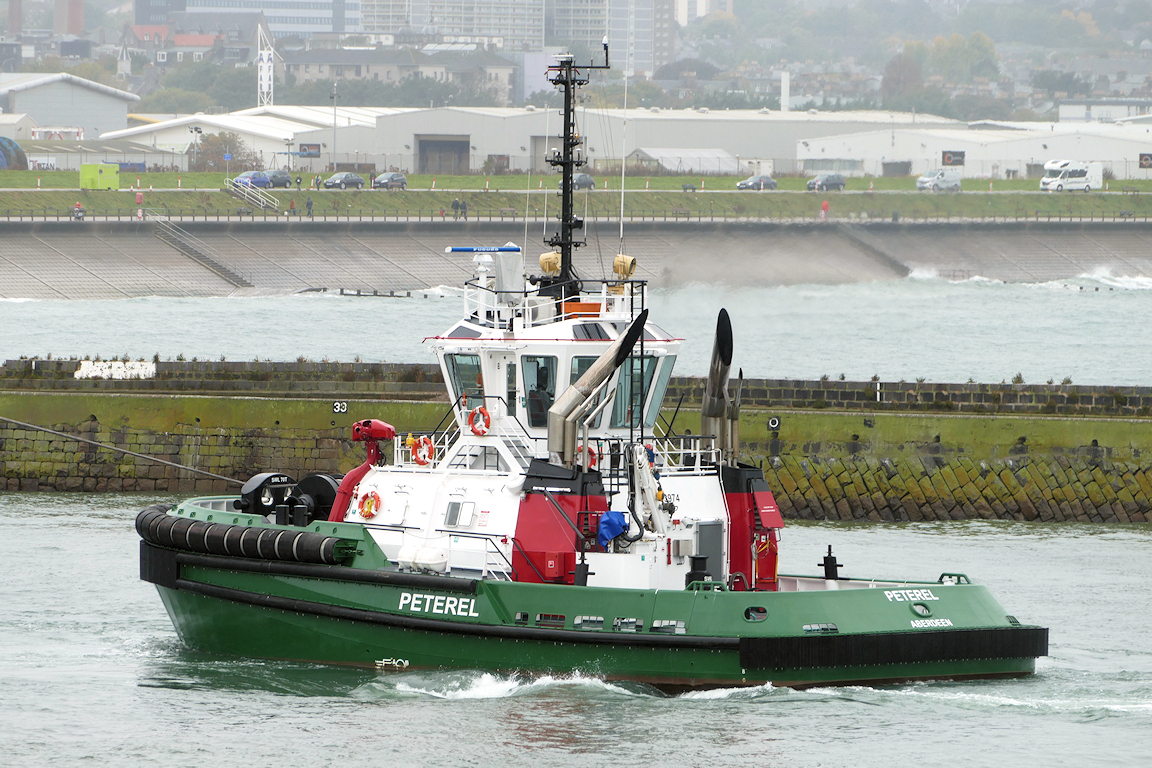 The newest tug in port PETEREL heading out and working the stern of an inward vessel.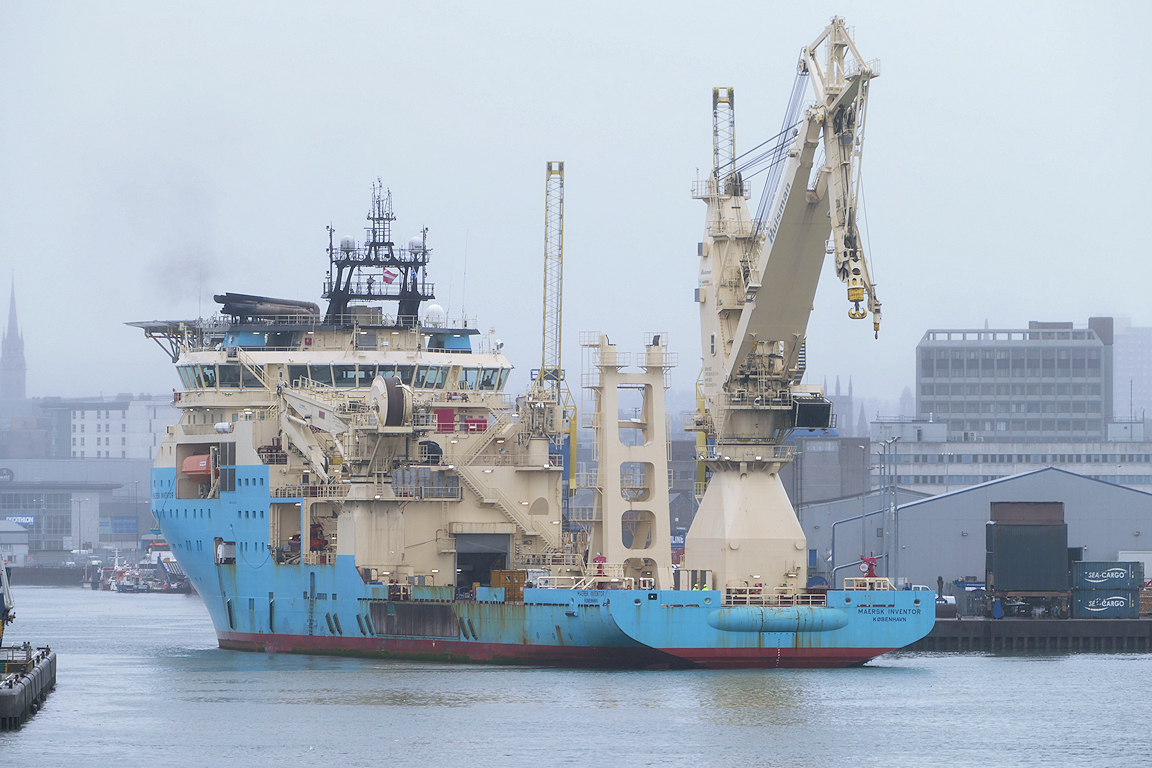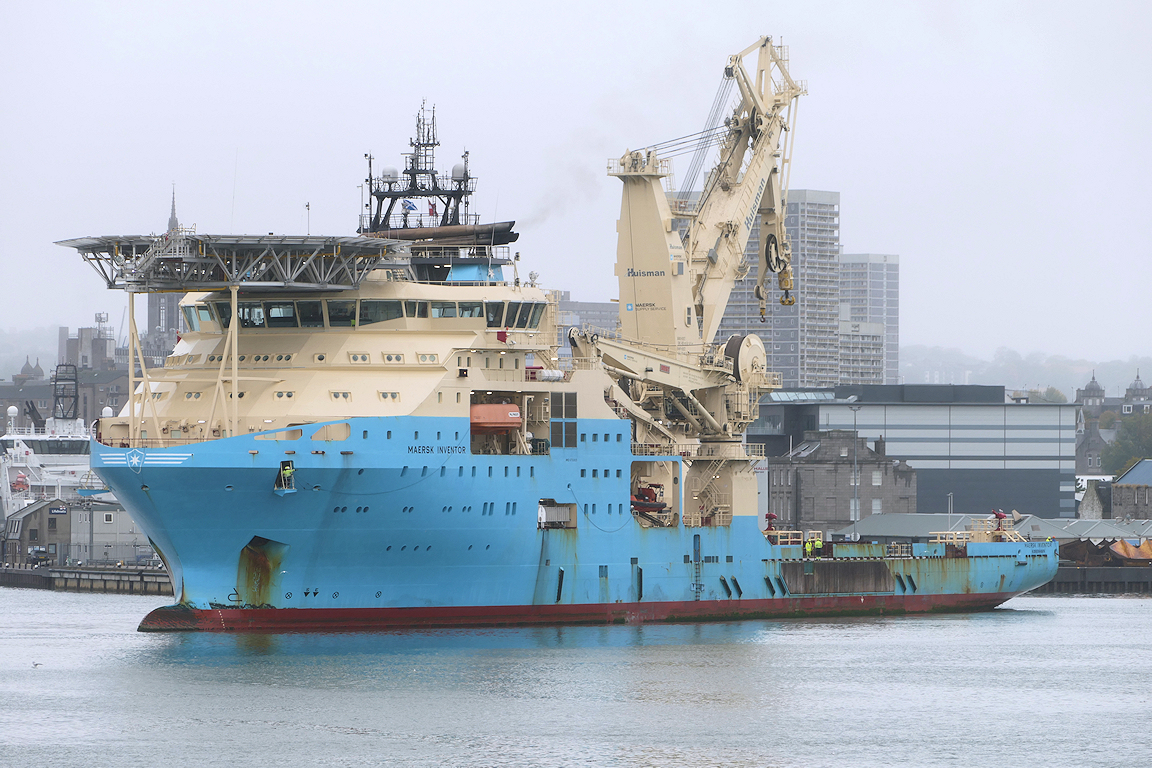 Another very impressive vessel, MAERSK INVENTOR moves berths during a lull in the rain.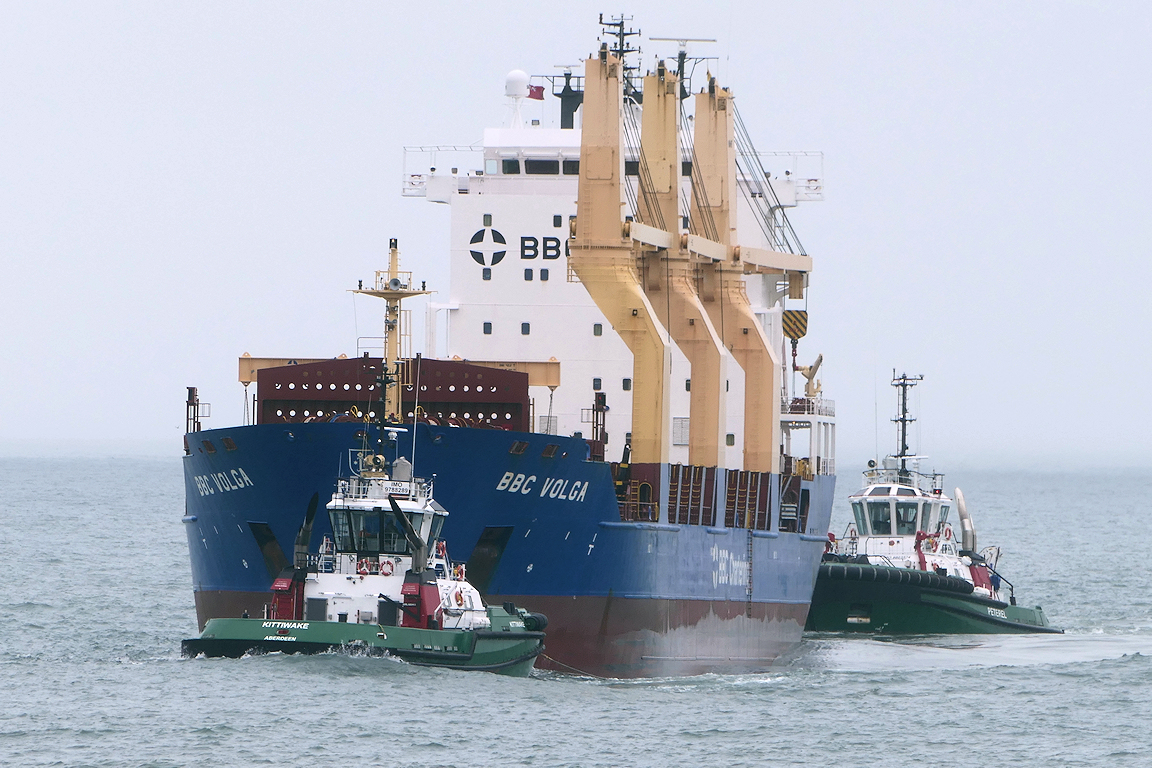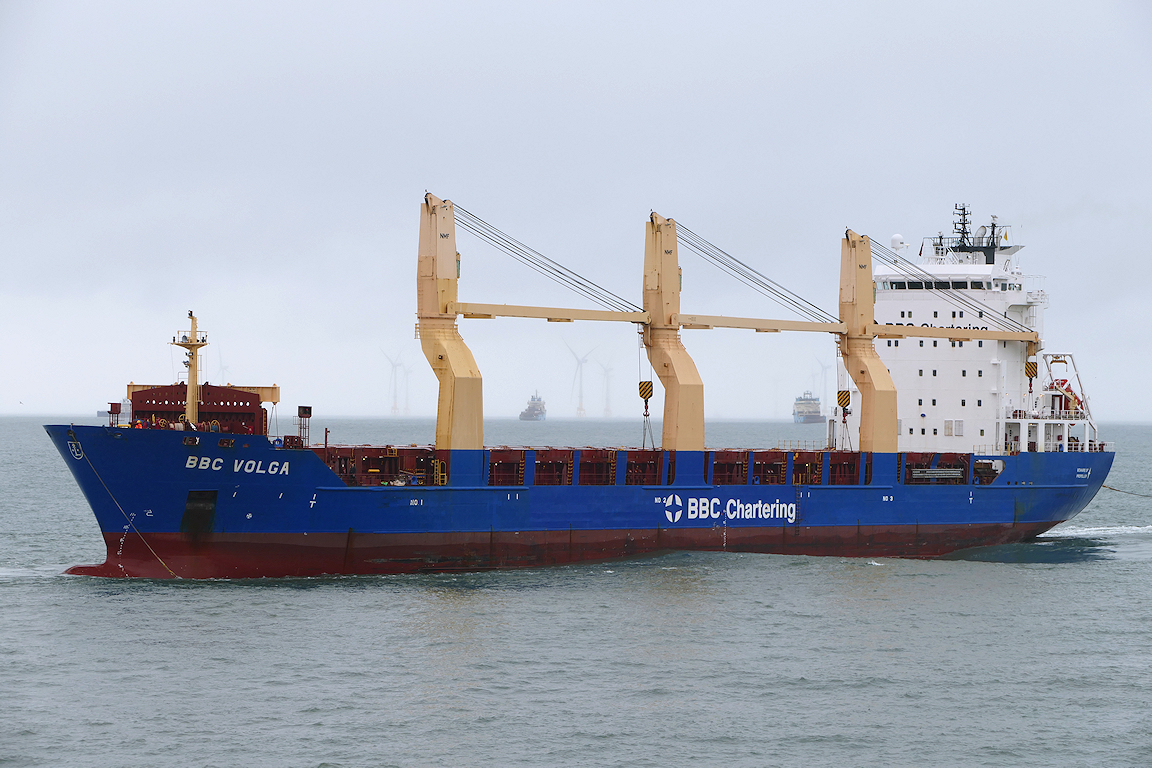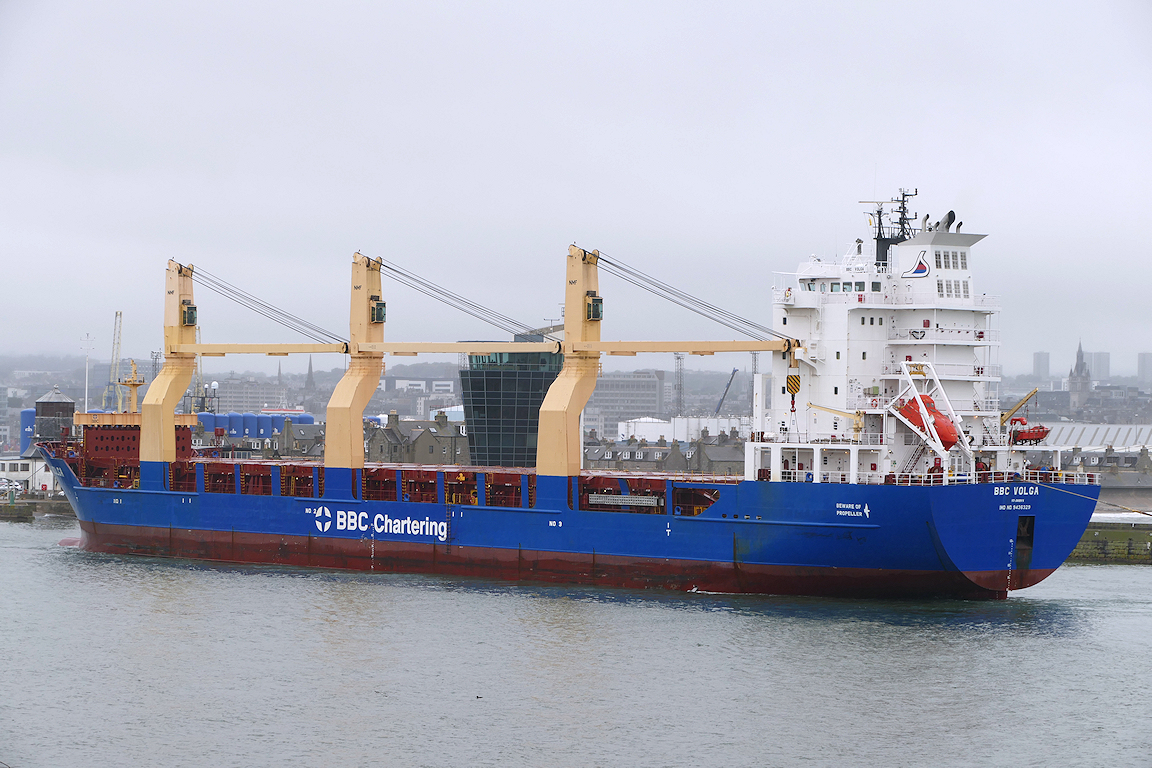 The large cargo vessel BBC VOLGA arriving – a few minutes later the heavy rain set in and she was the last vessel taken in Aberdeen.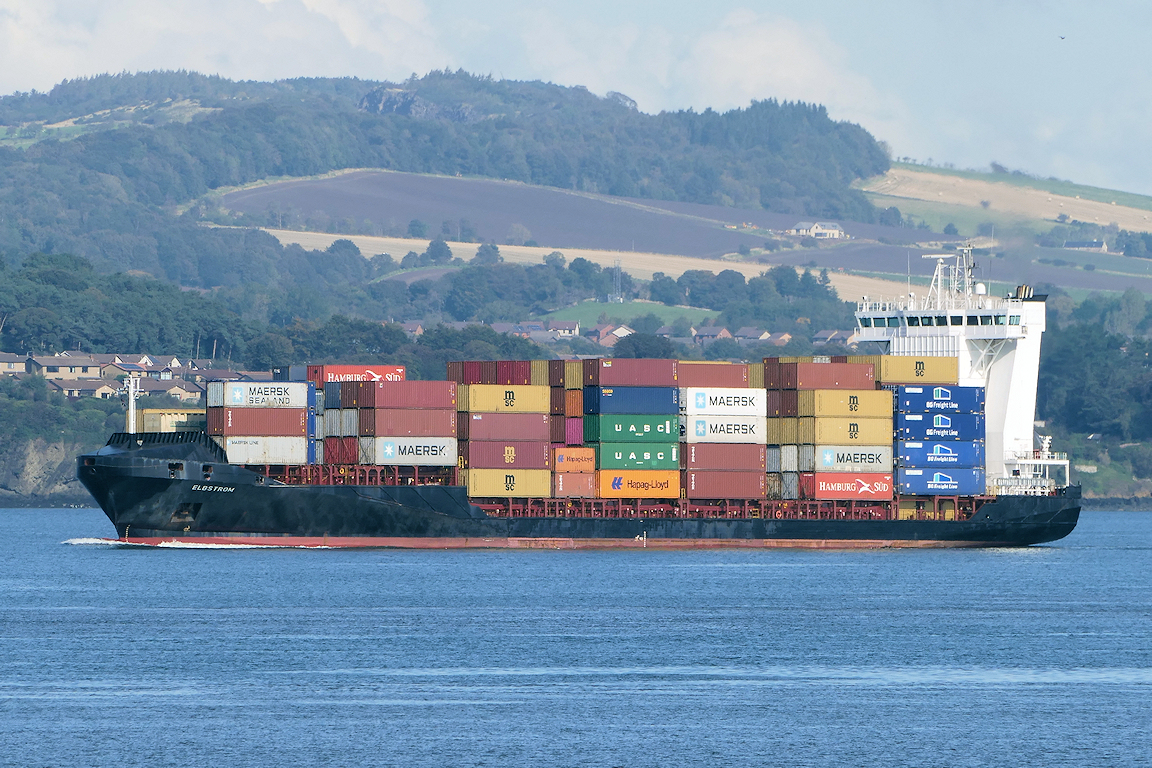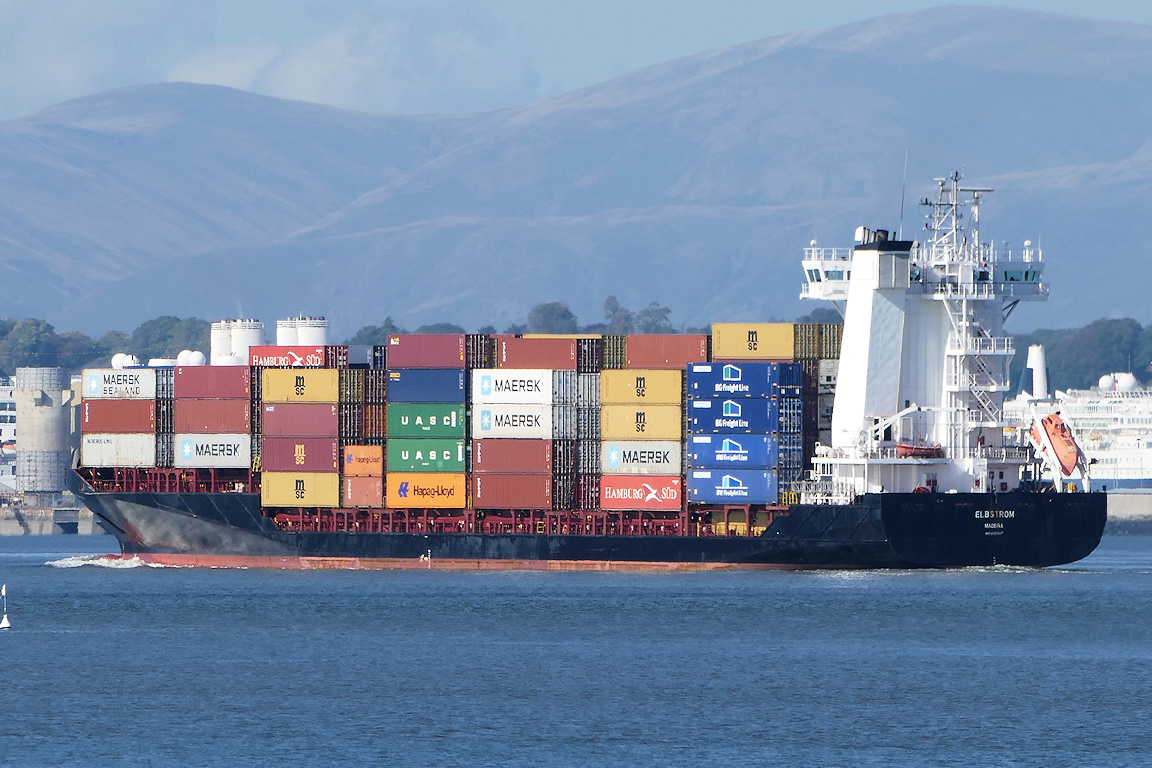 Back on the riverfront at South Queensferry, ELBSTROM passes the bridges inward for Grangemouth.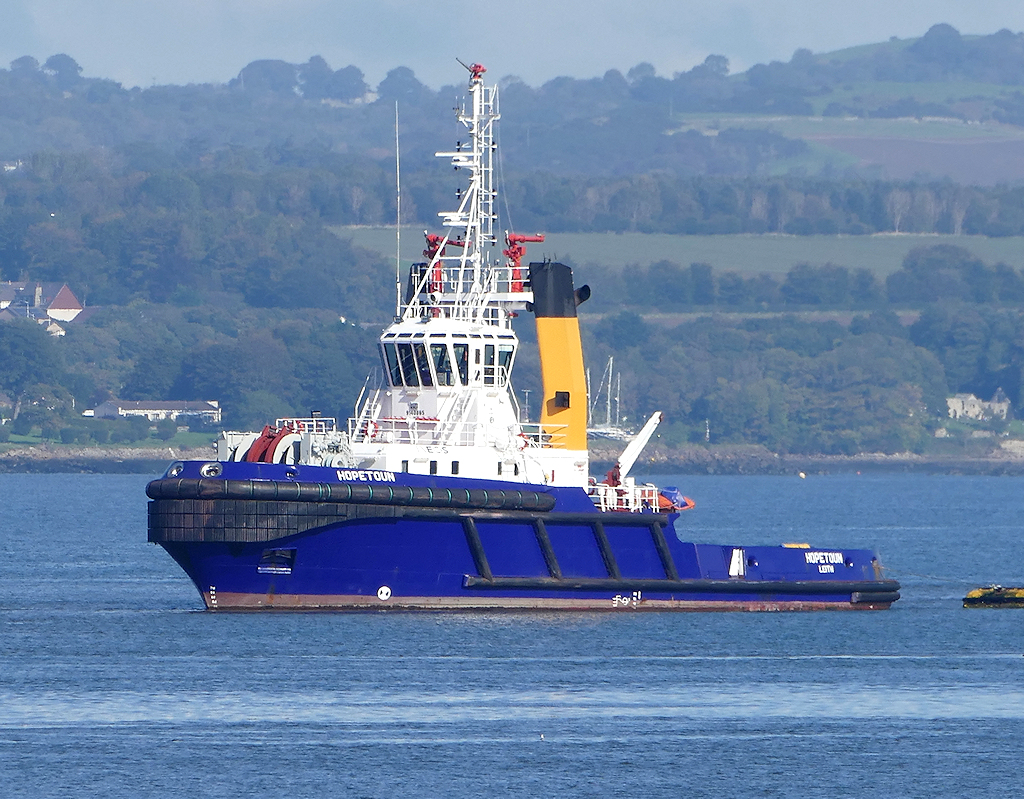 HOPETOUN on the moorings in the sun.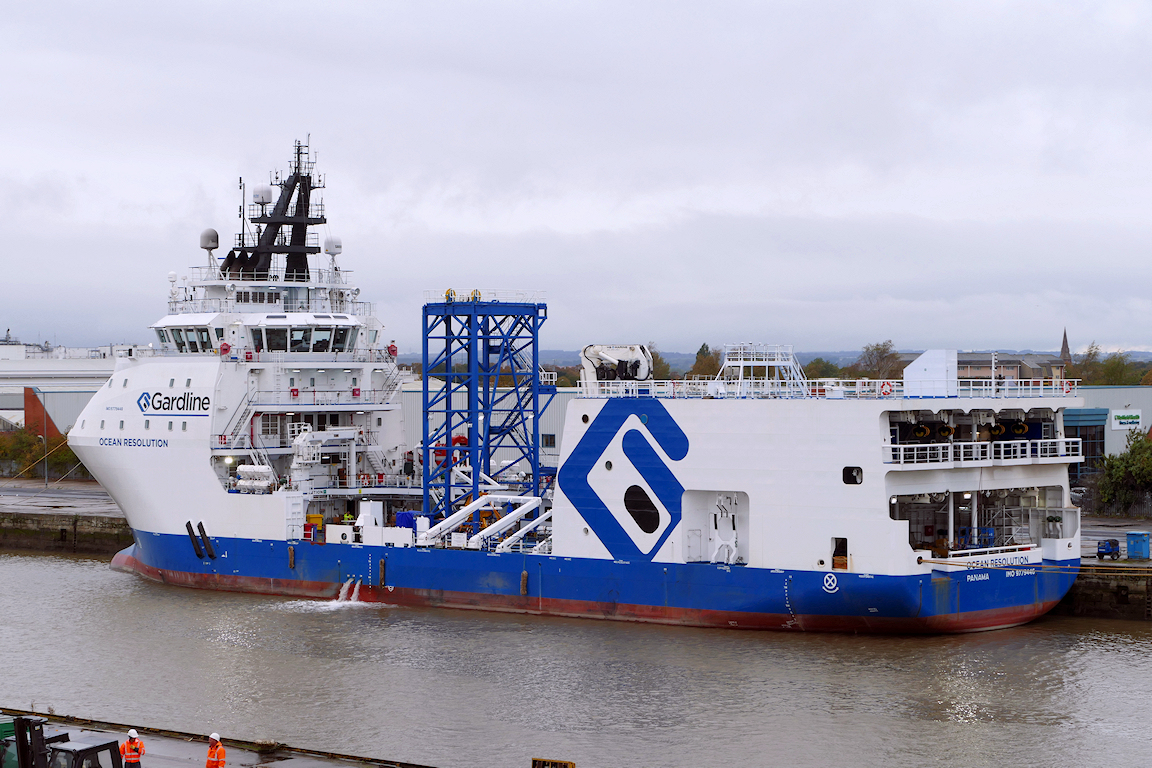 Having been in Albert dock for some time, Gardline's newest vessel OCEAN RESOLUTION moved to a shootable berth.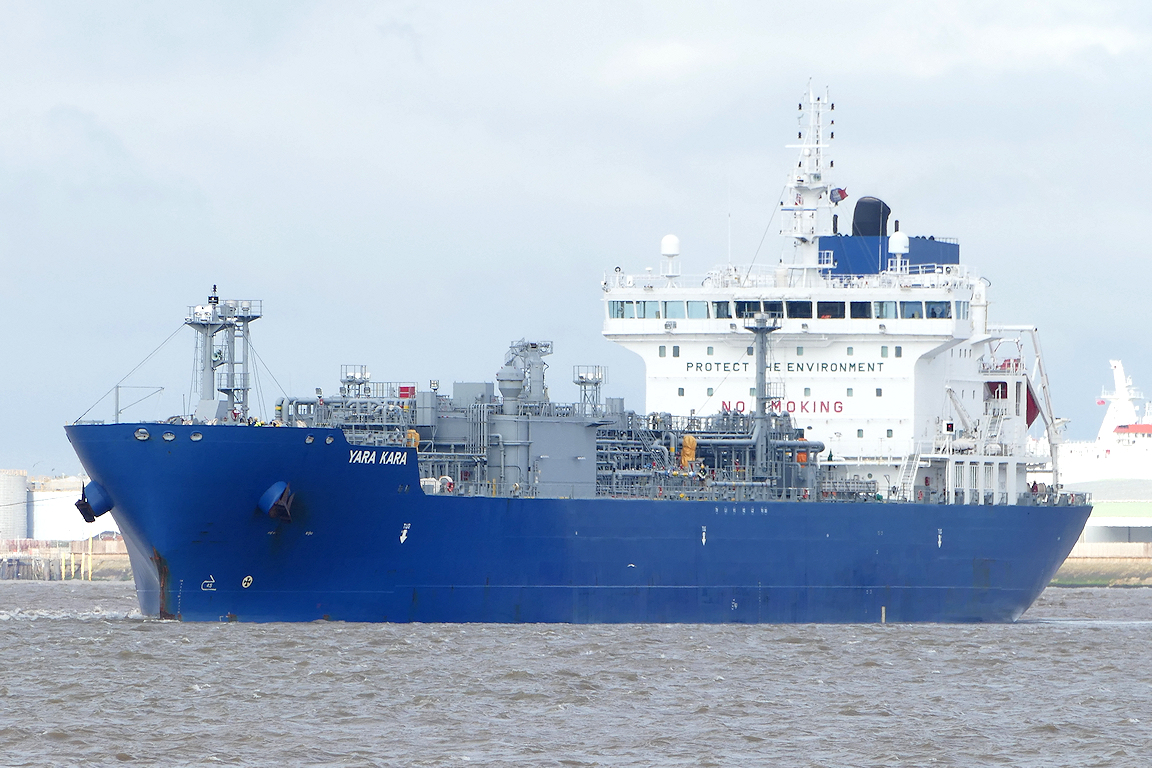 YARA KARA sailing from Saltend.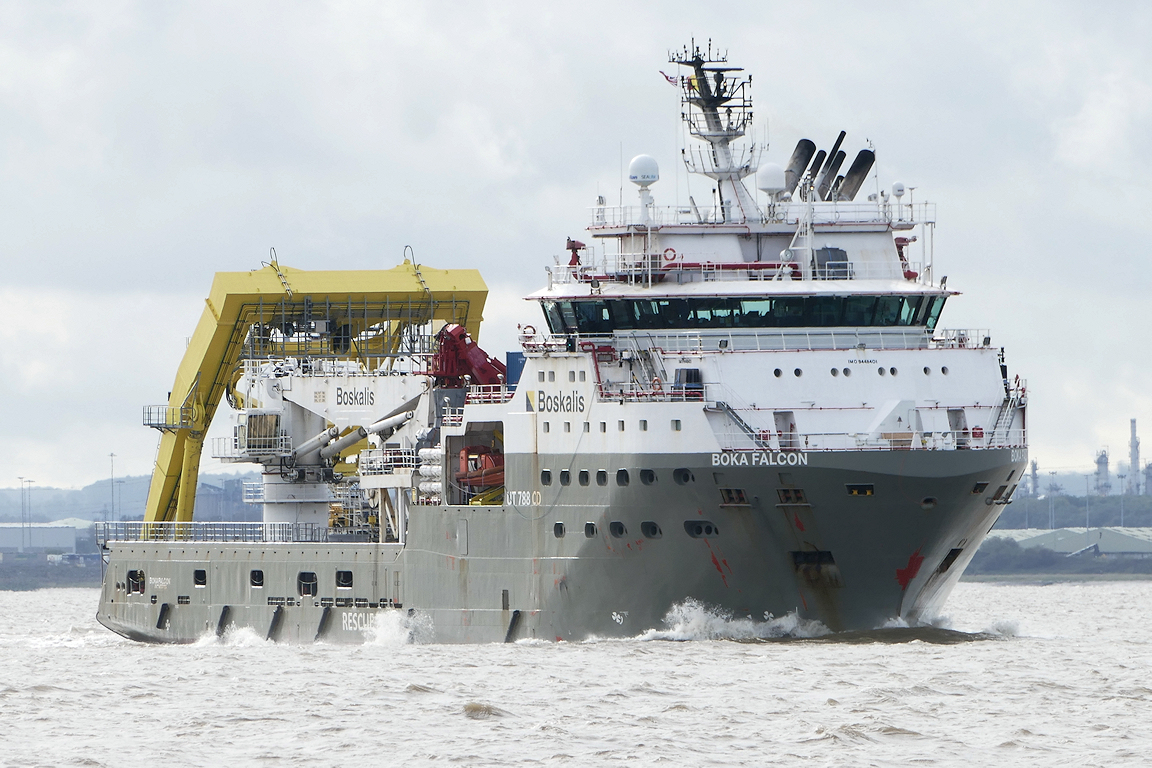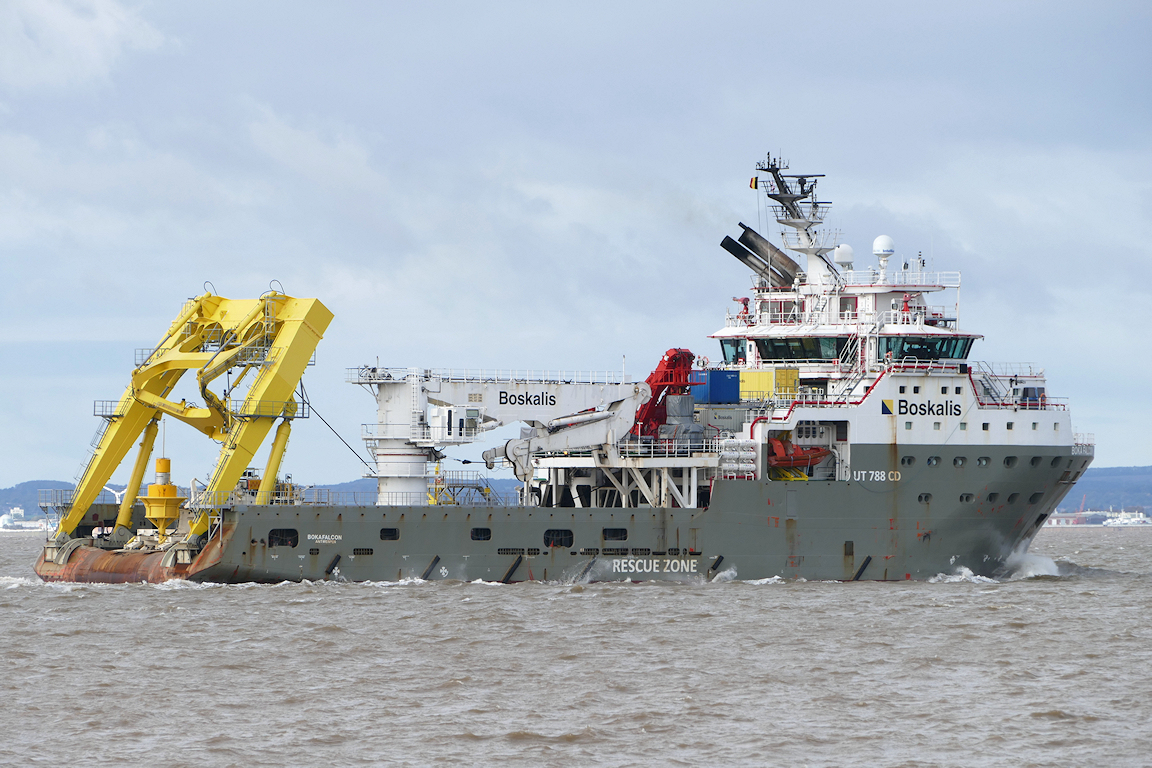 BOKA FALCON passes Paull for Werner Quay.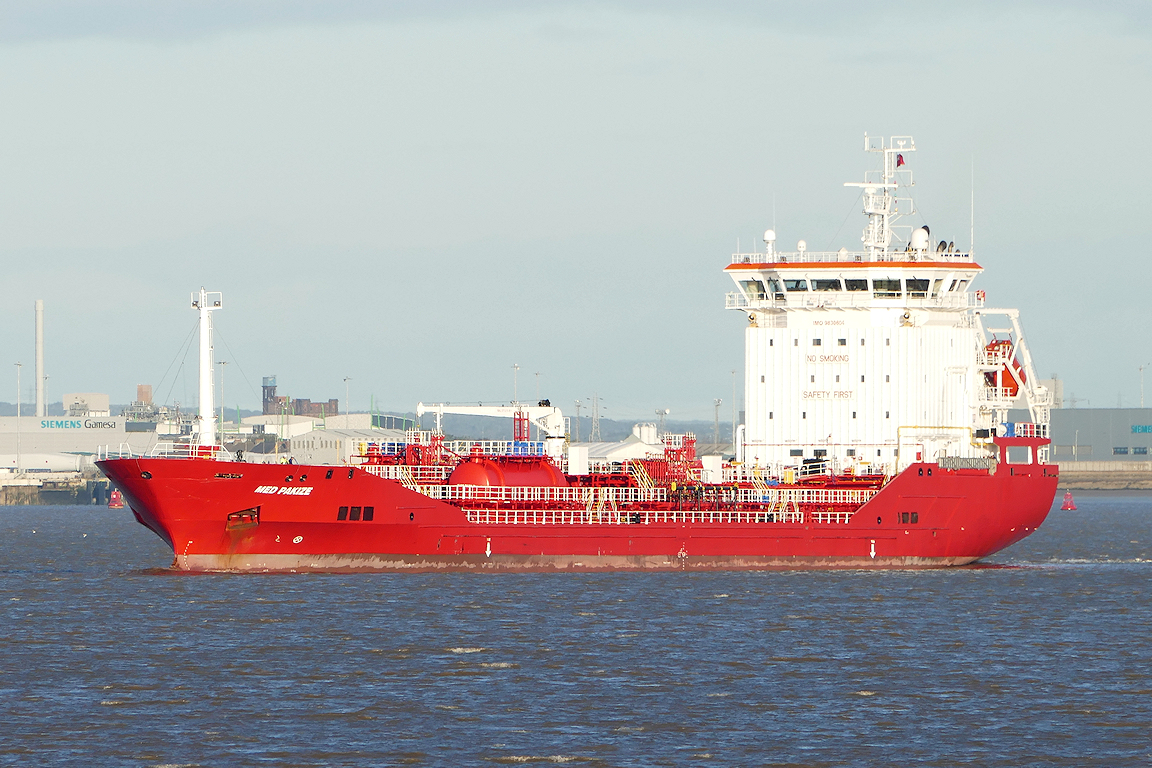 MED PAKIZE sailing from Saltend.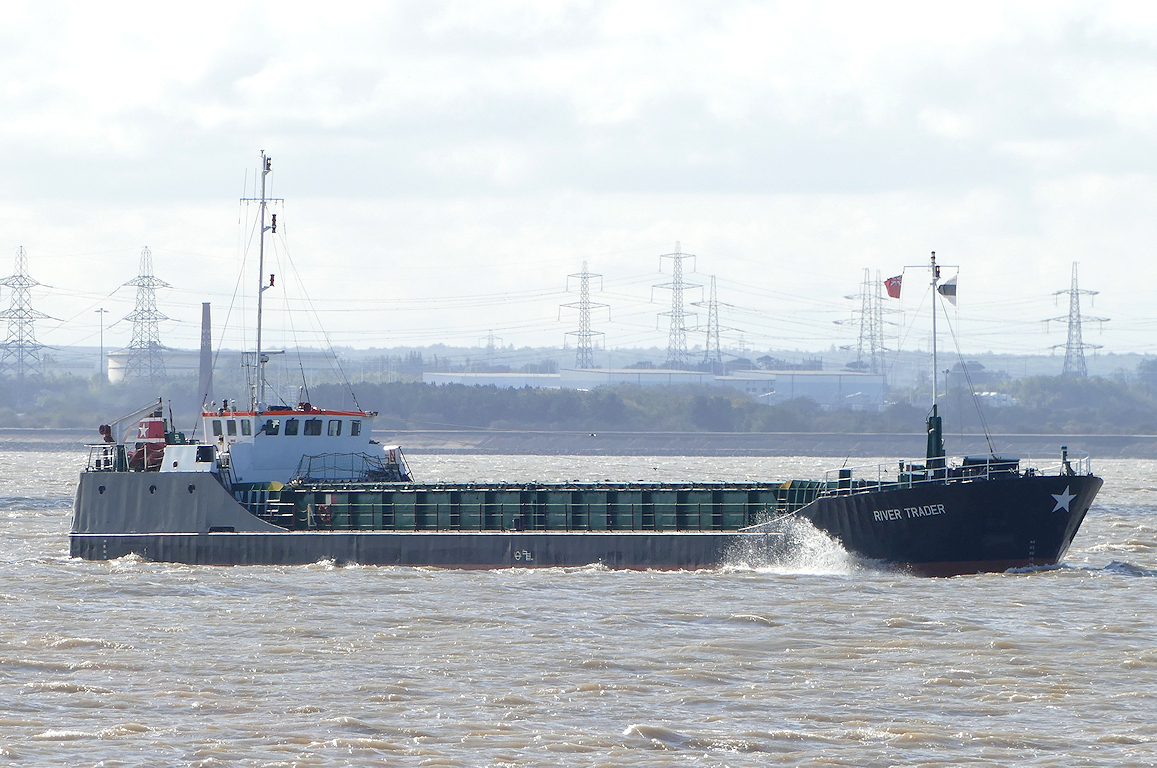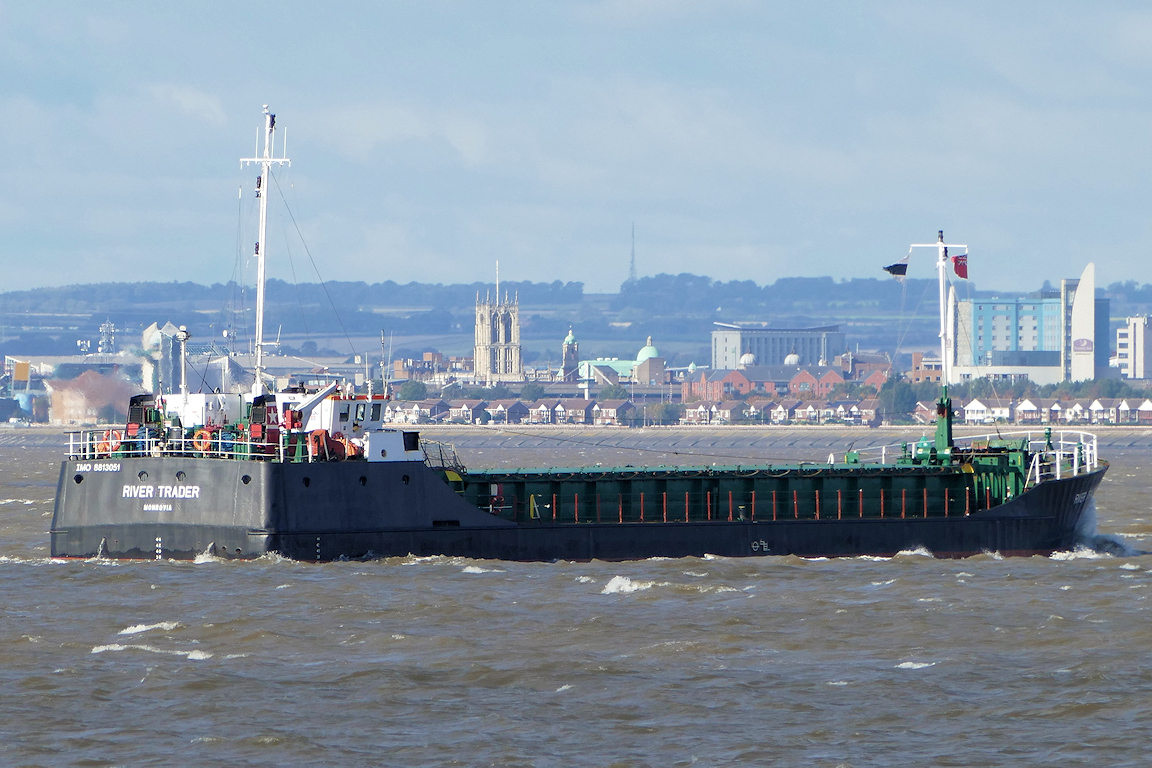 The Yorkshire Dry Dock built RIVER TRADER passes Paull inward for King George dock.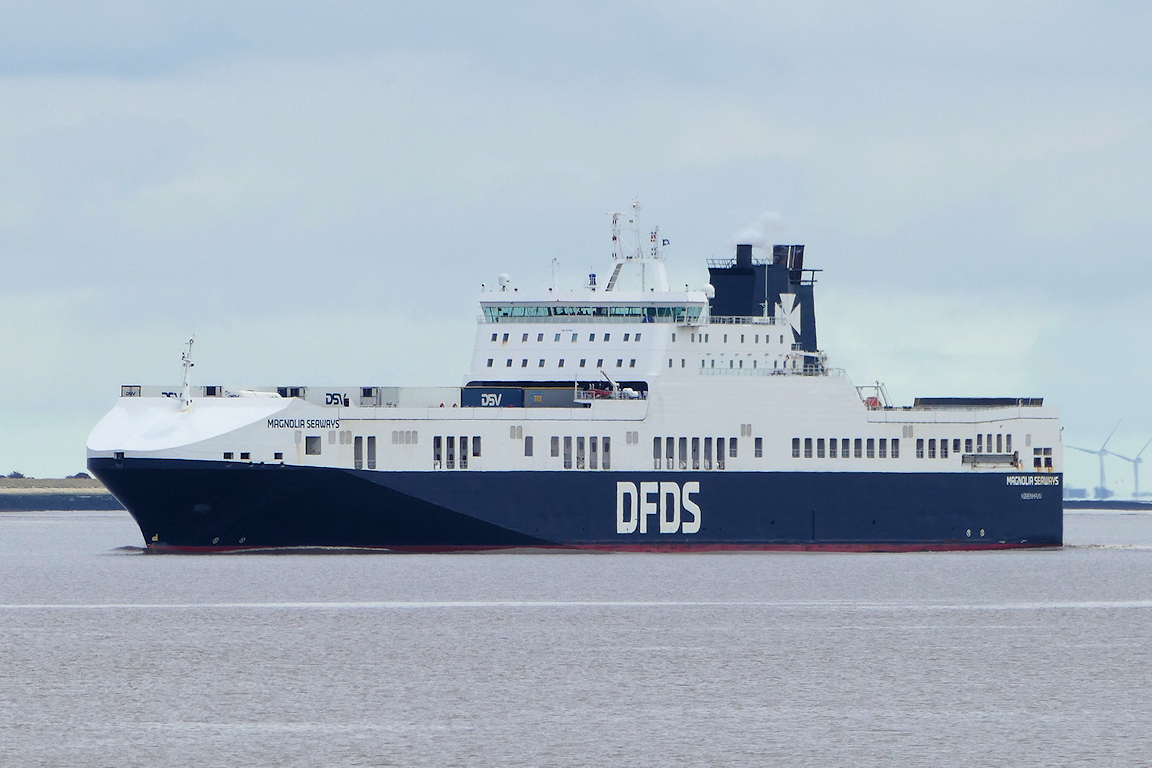 From the riverfront at Immingham, the MAGNOLIA SEAWAYS inward.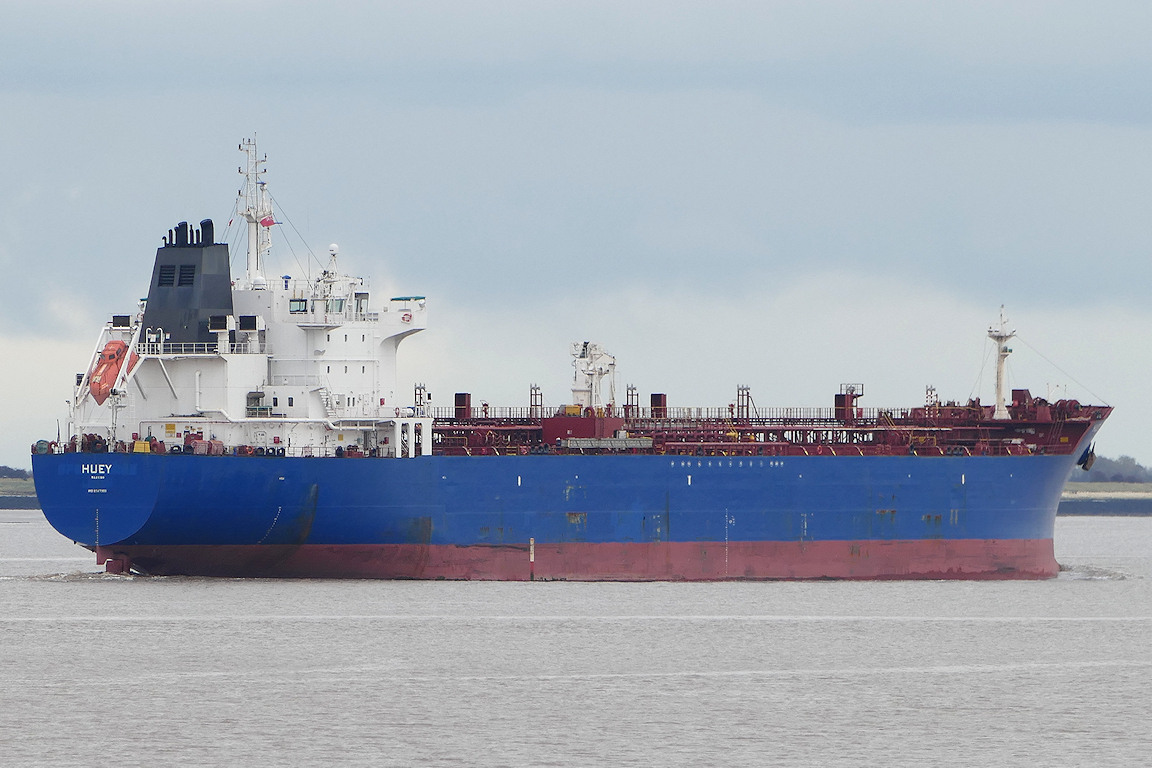 Sailing from IOT 2 the HUEY outward bound.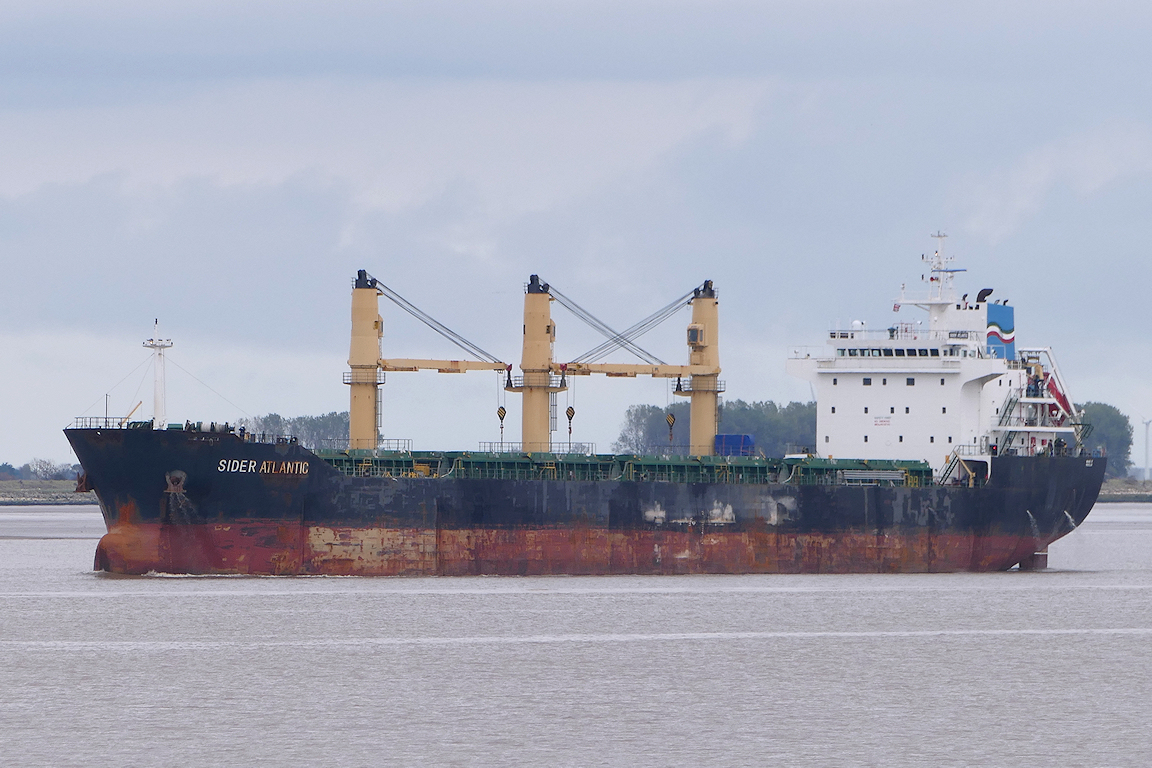 SIDER ATLANTIC inward for Immingham dock.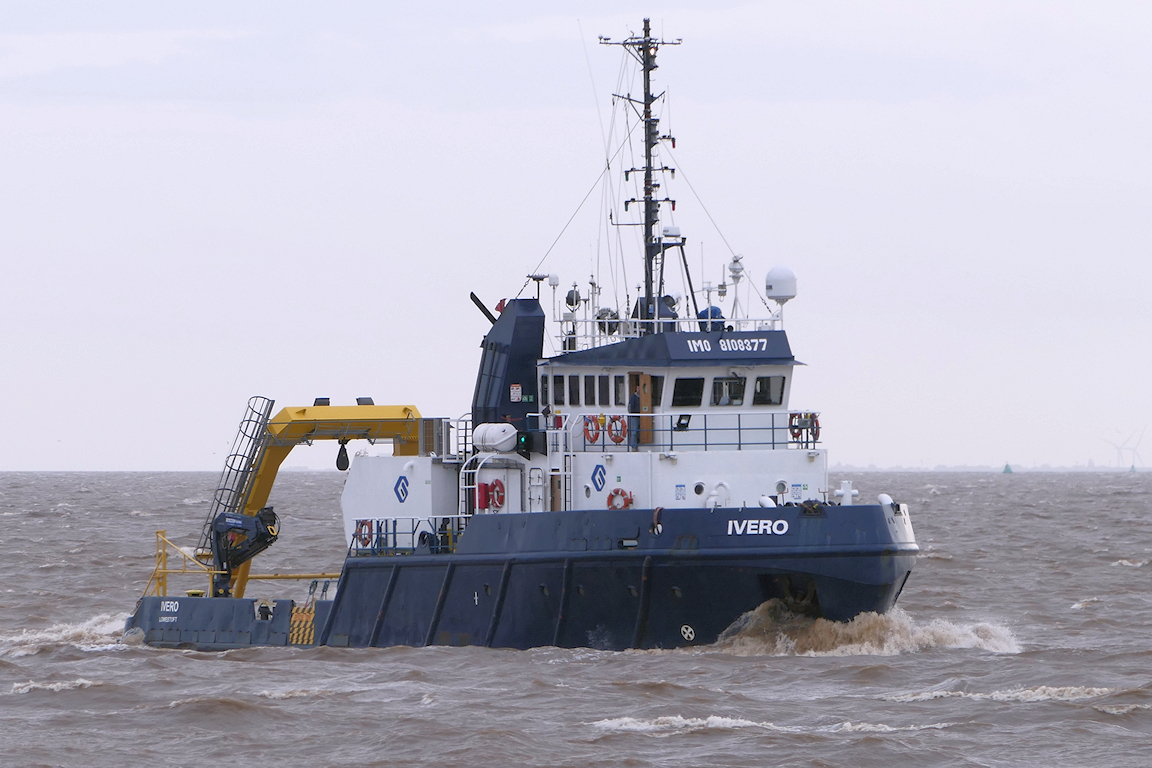 IVERO passes King George dock inward for Albert dock.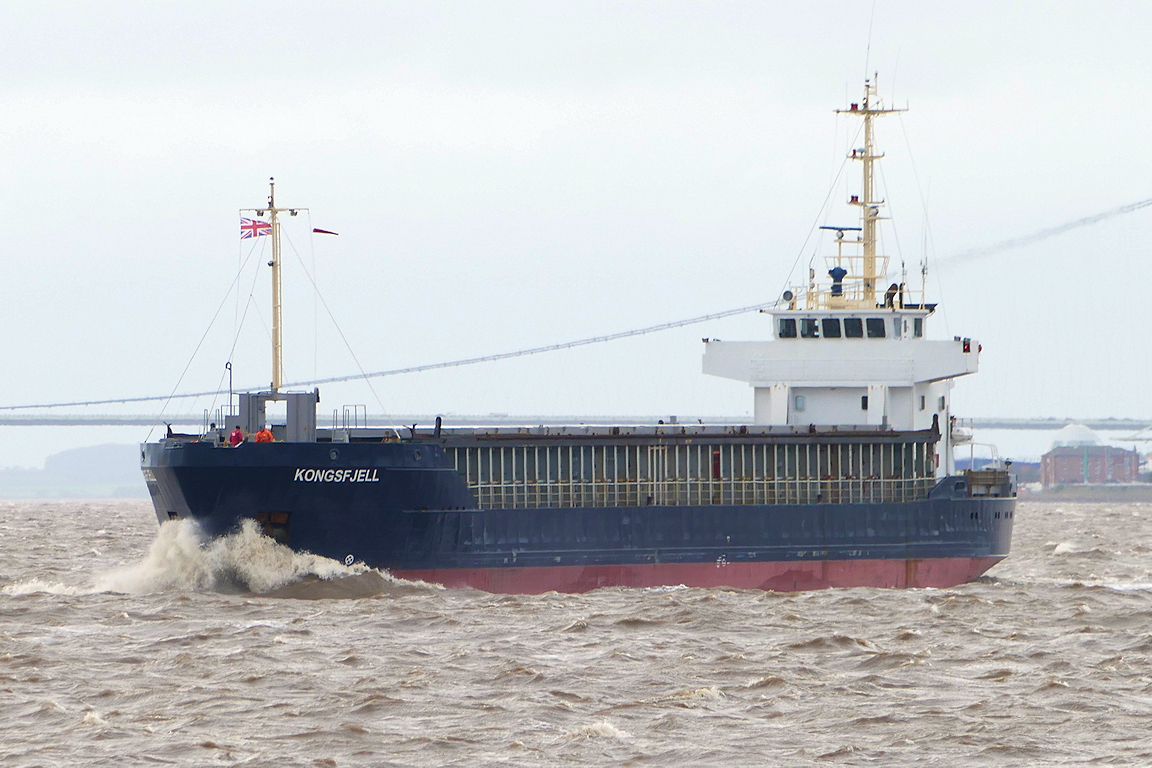 KONGSFJELL outward from Albert dock.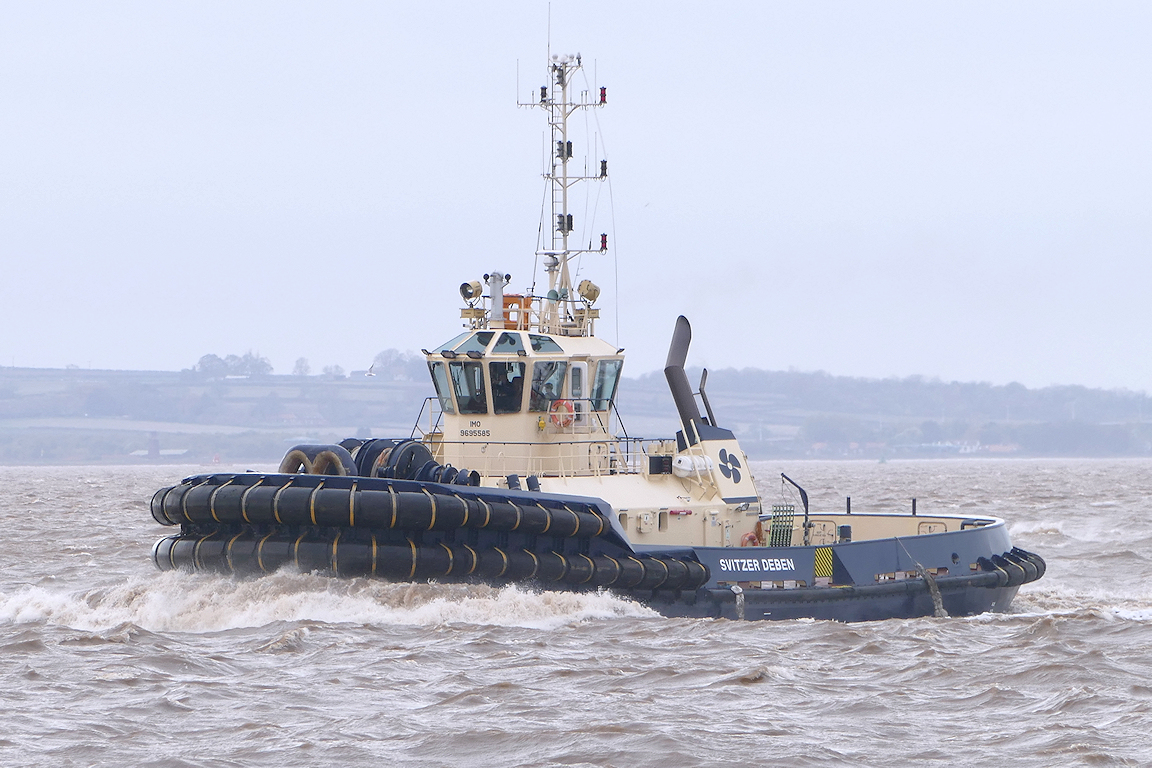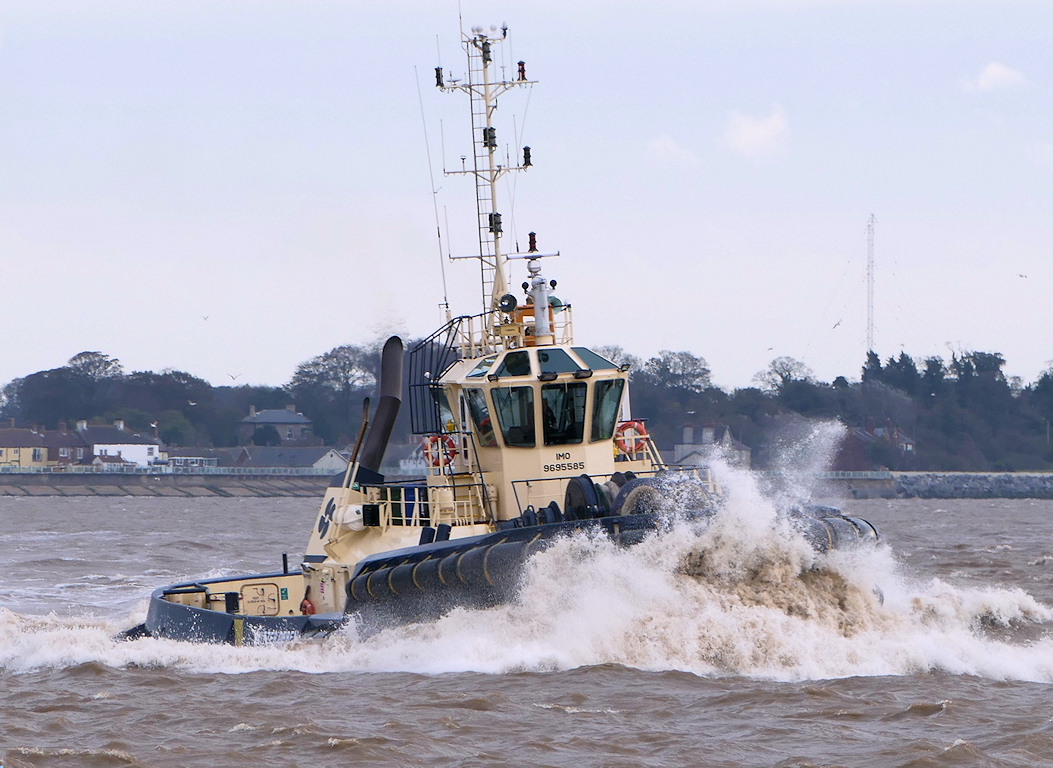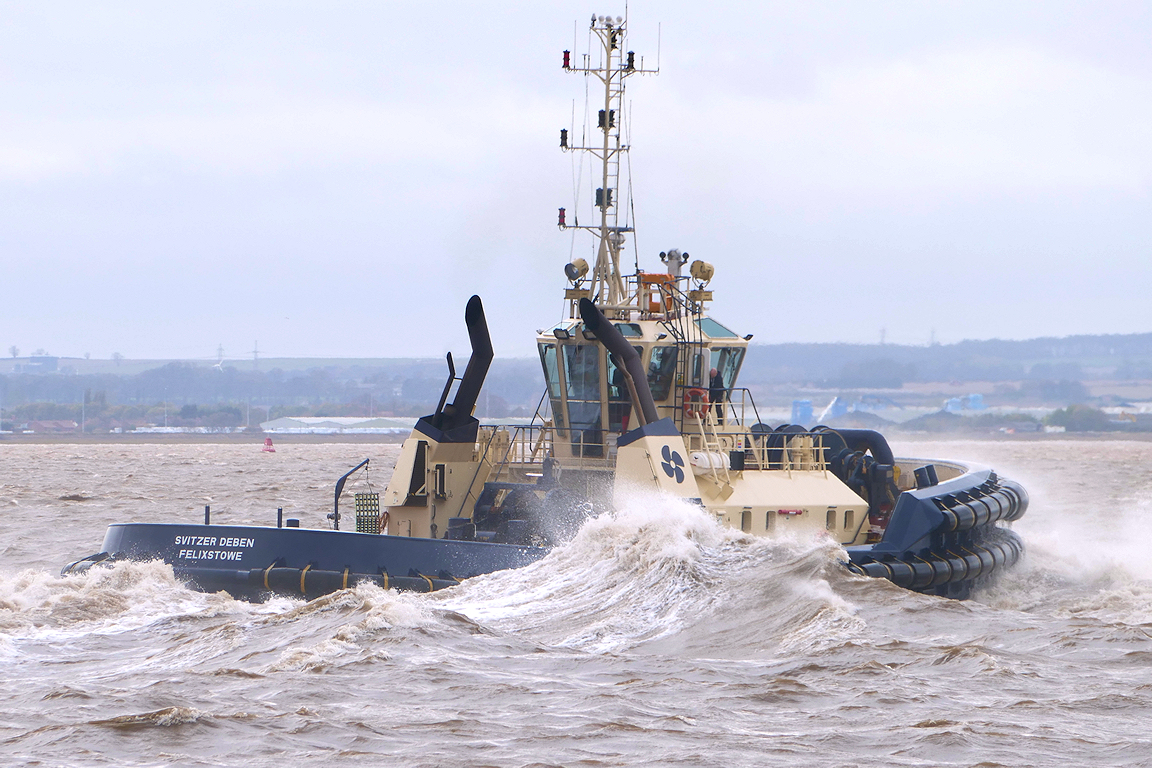 SVITZER DEBEN off King George dock on engine trials after dry docking.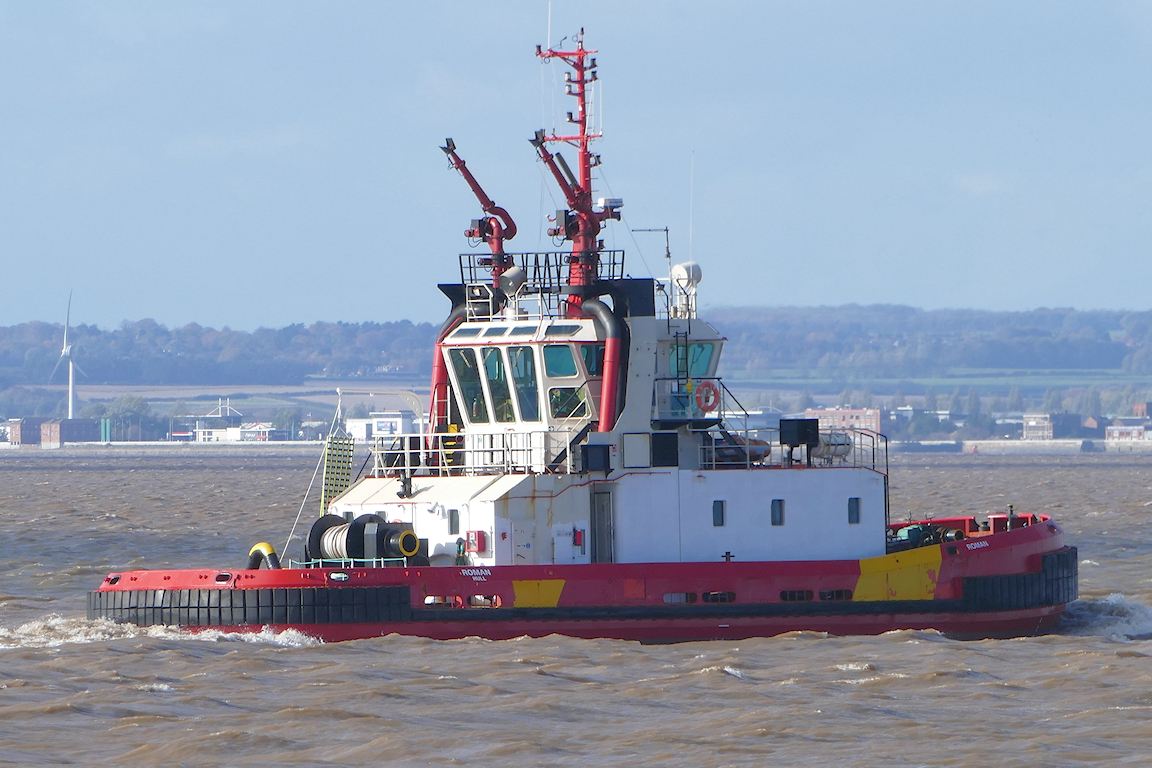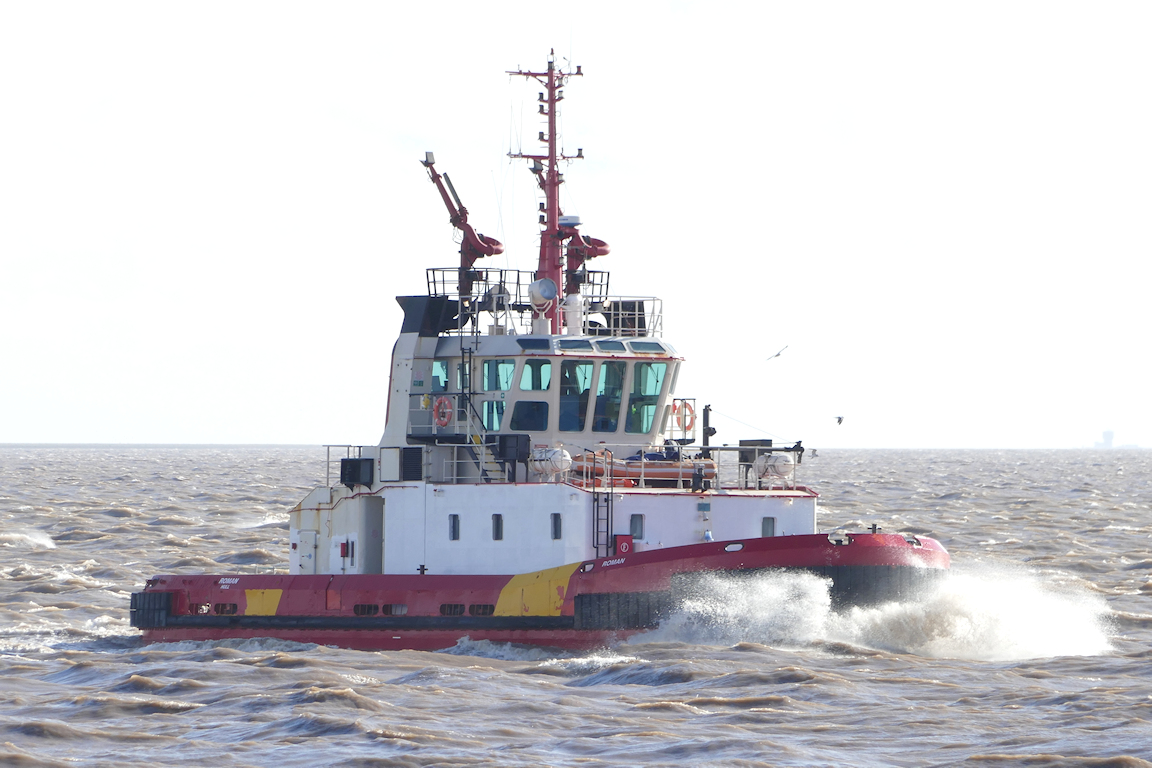 The latest acquisition for SMS the ROMAN passing Paull and King George dock.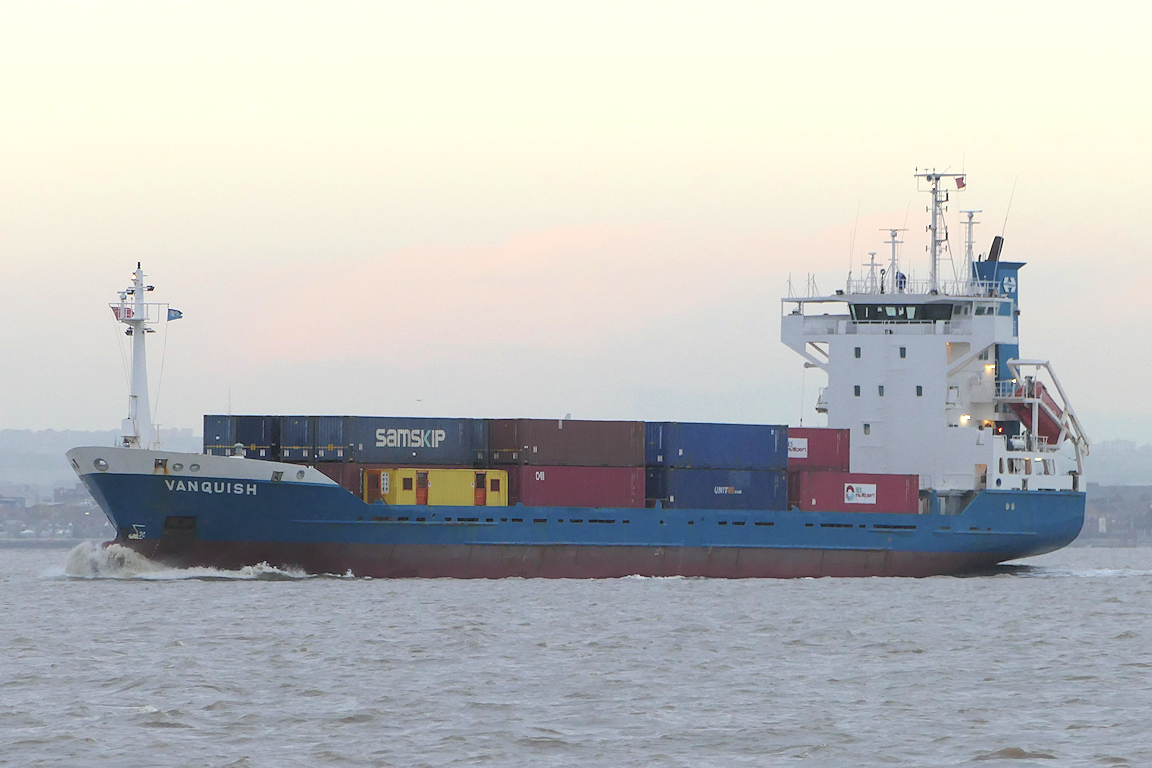 The Sietas built VANQUISH outward at Paull very early.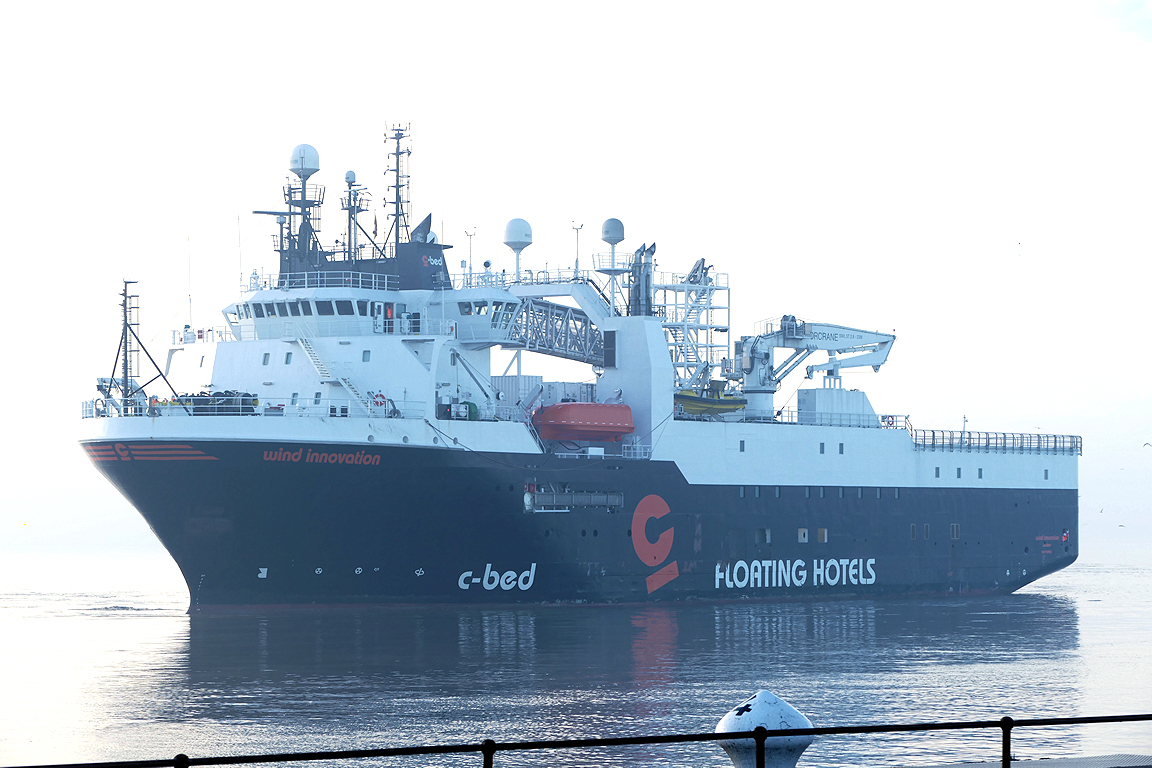 The 'floatel' WIND INNOVATION arriving at King George dock.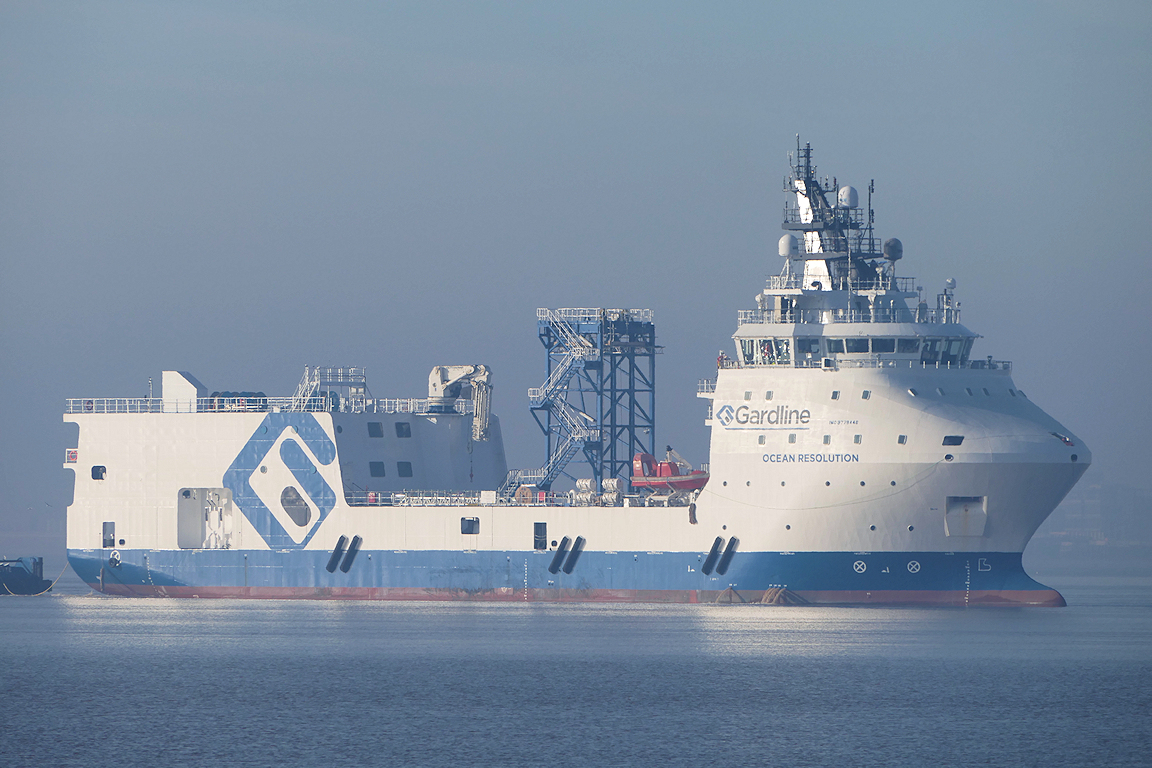 OCEAN RESOLUTION arriving at Alexandra dock from Albert dock – she was in to have her seismic cables installed.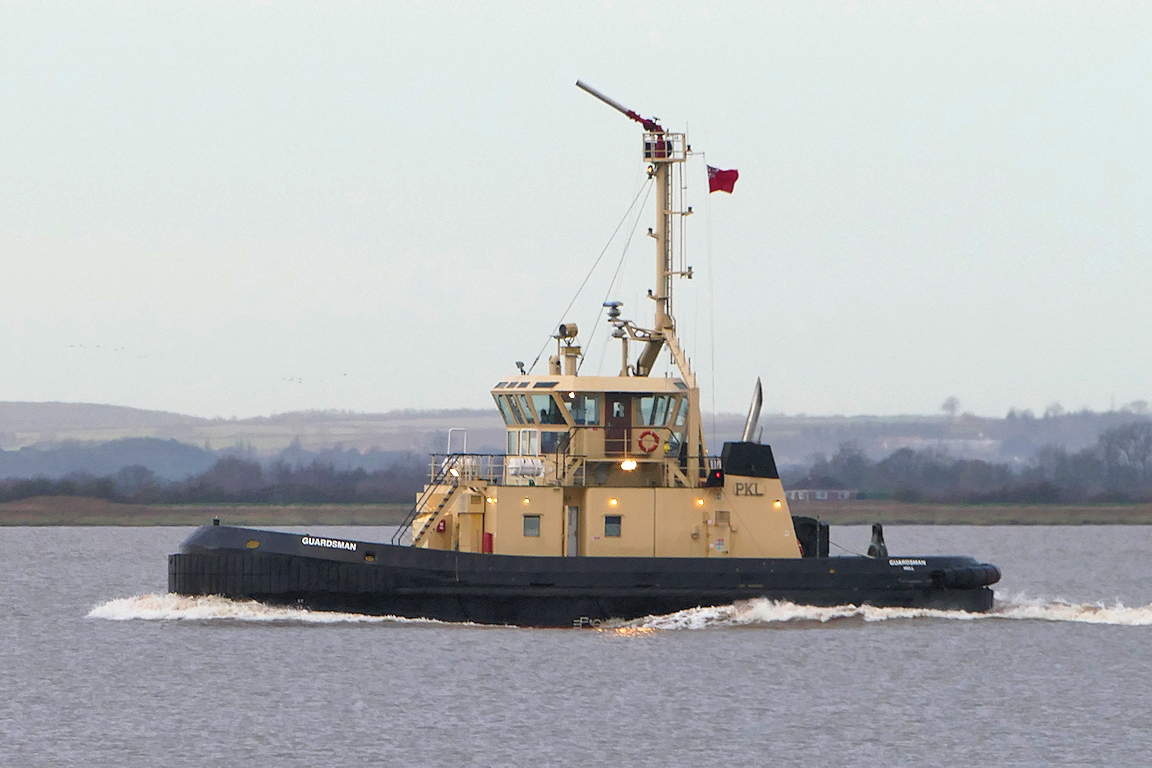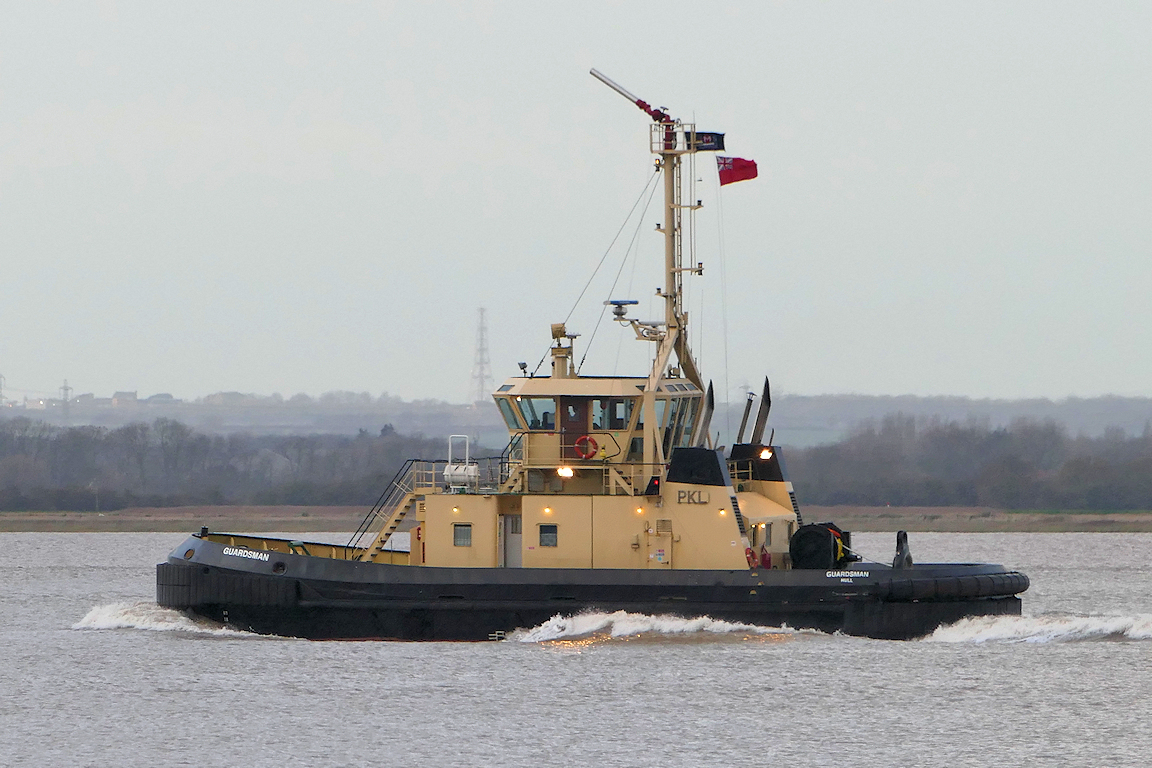 Yet another new tug for SMS, the GUARDSMAN seen here passing Paull for a job at Immingham.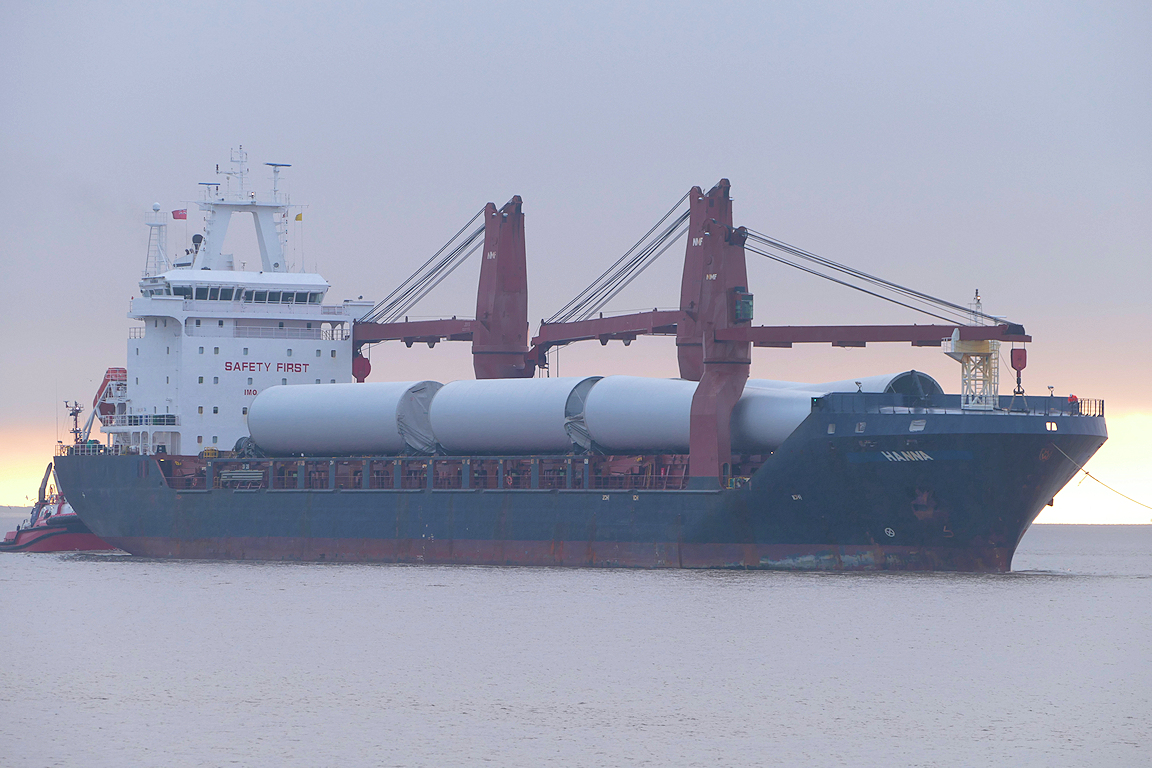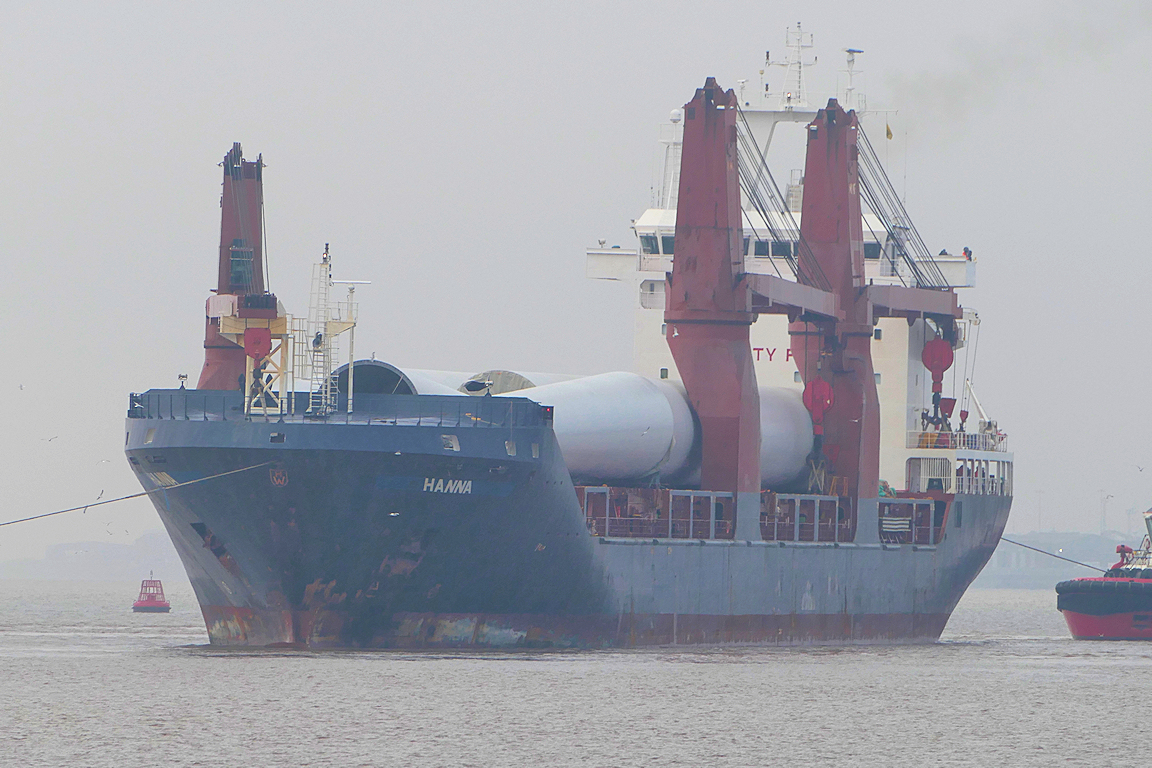 HANNA arriving for Werner Quay on a gloomy day with wind turbine components.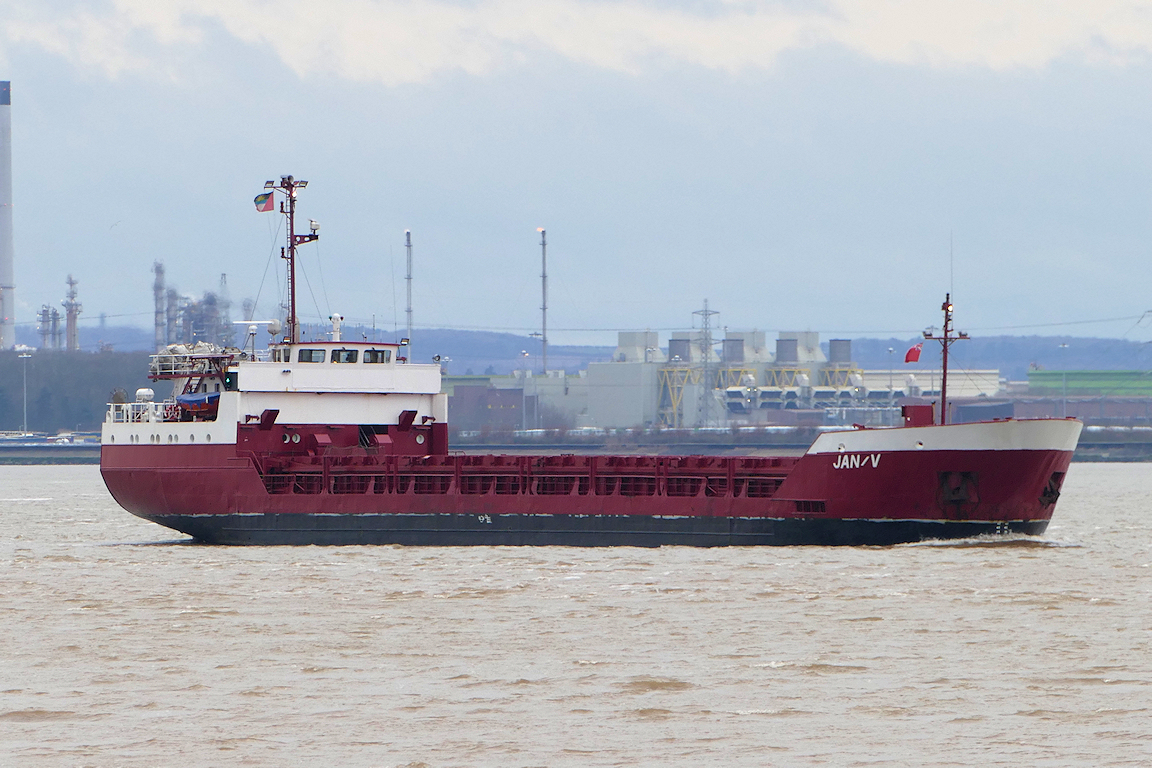 JAN/V passes Paull inward. She has kept the same name since launched 35 years ago.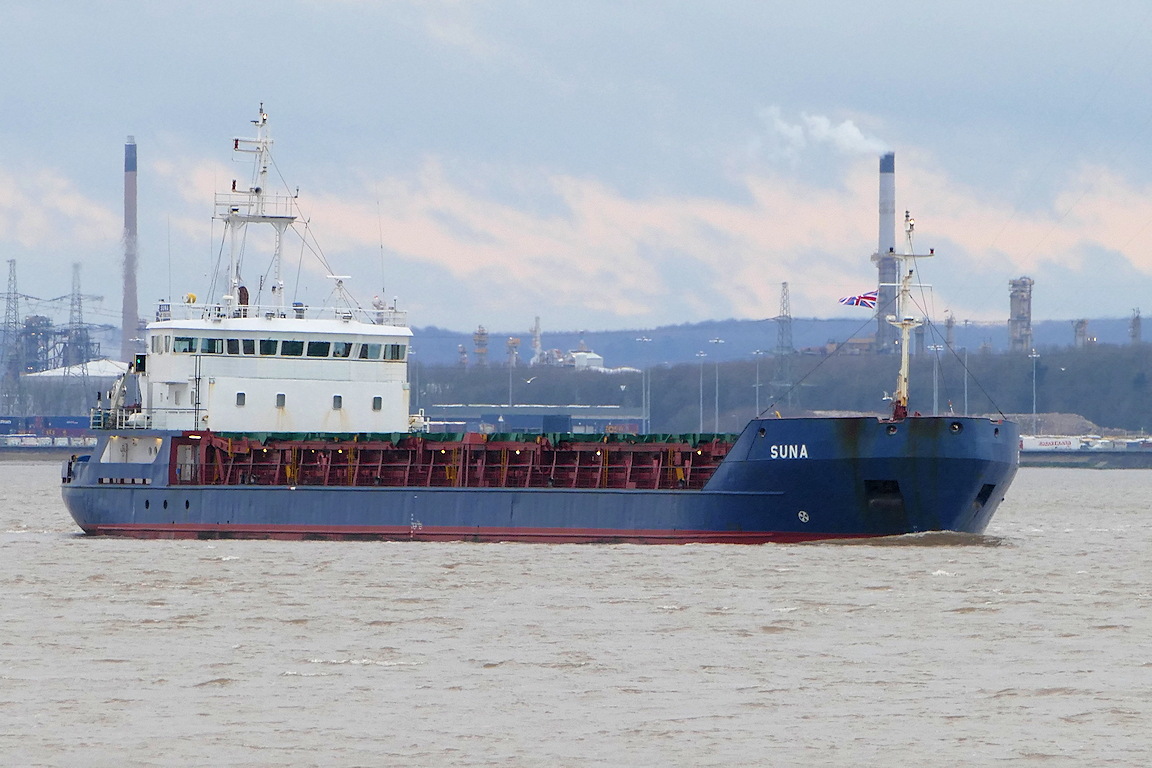 SUNA passes Paull inward for Alexandra dock…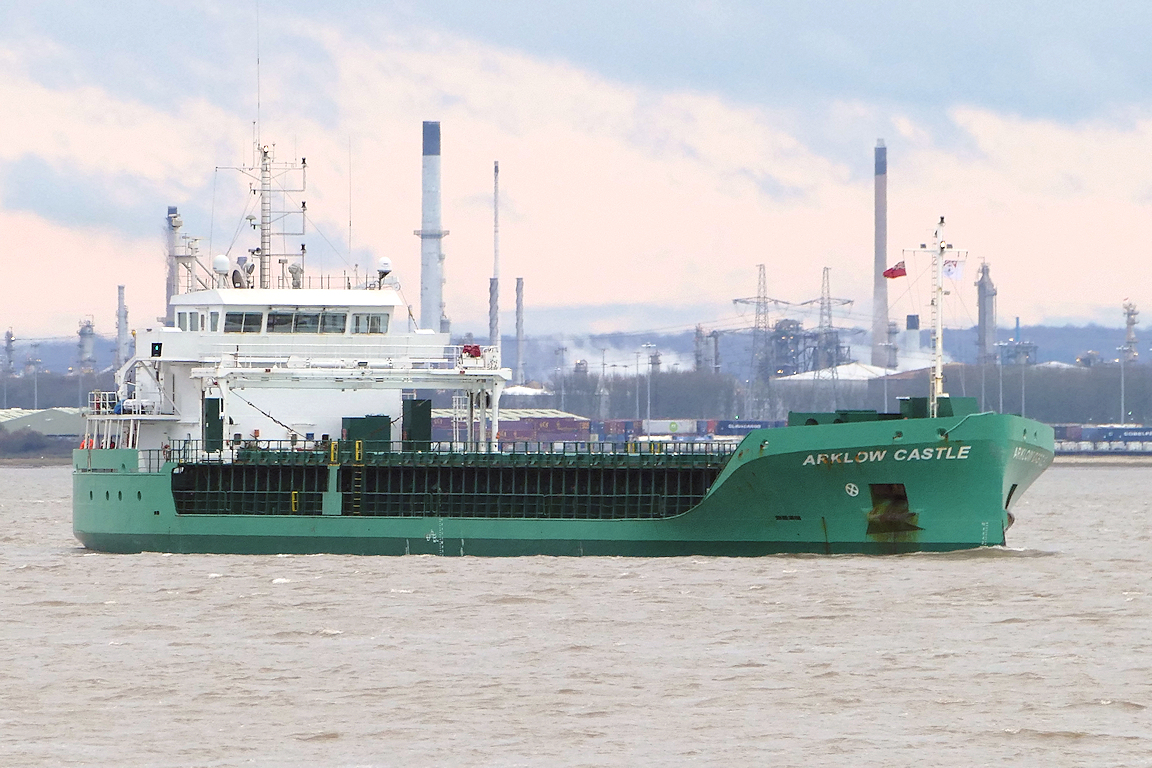 … while ARKLOW CASTLE is inward for King George dock.